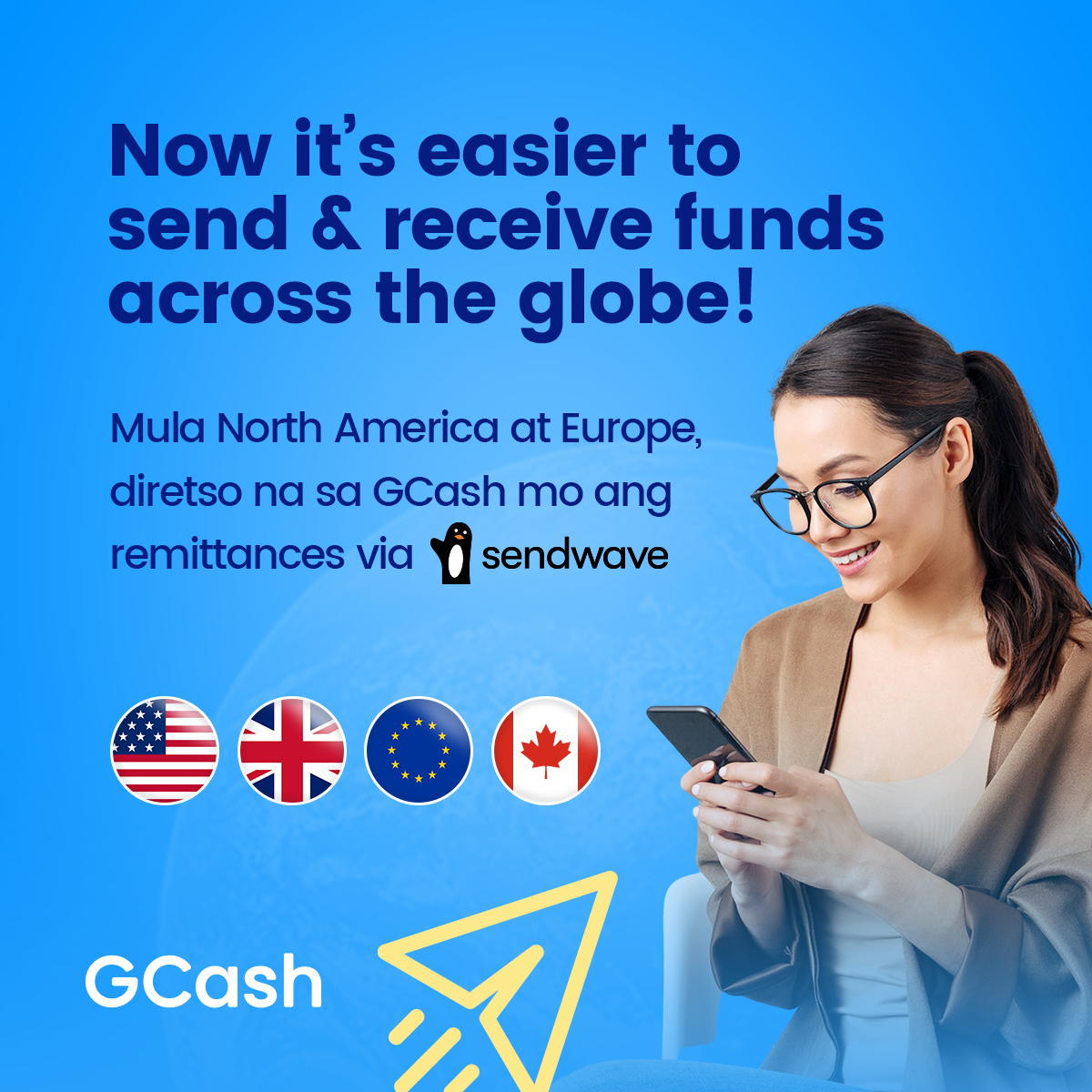 Good news to all our kababayan abroad. To help Overseas Filipino Workers (OFWs) provide for their family's needs in the Philippines, especially during this pandemic, GCash adds a new international remittance partner – Sendwave. In partnership with GCash, Sendwave users may now send remittances directly to their beneficiary's GCash wallet at Zero fee!
To add to that, Sendwave is adding USD10, or approximately PHP500, to the OFW's beneficiary's GCash wallet when sending money to a GCash account for the first time, from October 1 to December 31, 2021.
Sendwave is available in the US, Canada, and Europe, allowing Overseas Filipinos to send money back home to their families' GCash wallet instantly.
"We recognize that many families in the Philippines rely on the remittances OFWs send them, and that's why, at GCash, we strive to continuously offer safe and convenient services that benefit everyone. With GCash, sending money to loved ones and managing finances is easier for everyone, anywhere in the world, using only their mobile phones," said GCash AVP for International Remittance Jules Abalos.
GCash also offers more services for OFWs even beyond padala. Filipinos abroad with a Philippine roaming sim may download, register and use GCash wherever they are in the world. With GCash, they can also celebrate milestones, like birthdays and holidays, with their family and friends, even when they are miles away, by sending gifts via everyday deals and rewards on the GCash app.
On top of that, GCash also helps OFWs secure the future of their families. On the GCash app, they can easily access financial services such as GInsure for affordable insurance packages, GInvest for investments in stocks and bonds, and GSave to manage their financial savings.
Filipinos abroad can download the GCash app on Google Play or App Store and register an account, provided they have an active and roaming Philippine SIM card. OFWs can also download the Sendwave app on Google Play or the App Store for free.
About GCash
GCash (G-Xchange, Inc.) is the #1 Financial App in the Philippines. Through the GCash App, customers can easily purchase prepaid airtime; pay bills at over 600 partner billers nationwide; send and receive money anywhere in the Philippines, even to other bank accounts; purchase from over 2.5M partner merchants and social sellers; and get access to savings, credit, insurance and invest money all at the convenience of their smartphones. GCash has been a wholly-owned subsidiary of Mynt (Globe Fintech Innovations, Inc.) since 2015.
GCash was recognized by The Asian Banker (TAB) in 2021 for its outstanding digital financial inclusion programs impacting more than 46 million Filipinos in the country today.
There's no doubt BABYSITTING requires skills in CREATIVITY, ADVENTURE and PLAY. But these skills are no help if you don't know what to do when a kid gets bored with your nanny routine or you're not prepared for the realities of a 3-year-old's temper.
Managing kids can be a challenge. One moment they're snuggling up for bedtime stories and introducing you to their imaginary friends, next thing you know, they're biting their siblings or painting a rainbow on the walls…
How to cope? Plan ahead for all kinds of possibilities!
Be creative. Be ready to take on multiple roles. Be a teacher. Be an actor. Be a ventriloquist. Be a doctor. Be a nutritionist. Be a superhero. Name it. Just don't be a bore.
As for me, the ever willing nanny of my little monsters, Danielle Francesca and Marcus Jacob, babysitting in a watchful manner can go a long way toward keeping these kids out of trouble. I've always loved this task. These kids have been my energizer, and I don't think I'd ever get tired being with them. The good news is, another one is coming very soon. I just can't wait to see her. My little's sister's first born Sabina. Looking forward to my babysitting adventures with you Sabinbin.
There's a lot to remember about looking after kids, and I'm sure most of it are very comprehensible.  When babysitting, avoid distractions like going online, text messaging, etc. because kids need your full attention.
If you're not comfortable looking after hyper-active kids, then don't take the job. With babysitting come GREAT responsibilities. Babysitting can bring all kinds of surprises — both good and bad. Knowing what to expect helps you prepare. And with preparation comes confidence! Most importantly, you should have PATIENCE.  And I mean LOTS OF IT!
Read More »
Facing the real Issue Of all the viruses out there waiting to attack us, perhaps none could strike more fear among us, women, especially, than those that infect our most private areas – the vulnerable, physical parts so inherent to our idea of femininity. Perhaps, no one knows how many
Read More »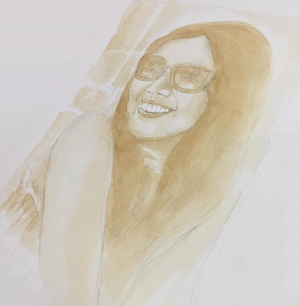 A full-time mom to an adorable little girl named Cassey. An environmental enthusiast and an avid fan of beauty and the arts, always been a promoter of everything that is eco-friendly, tasteful and artistic.
I would love to hear from you too! For any suggestions, inquiries, blog opportunities and collaboration, you may send email to admin@thelifestylecheck.org or thelifestylecheck@gmail.com.