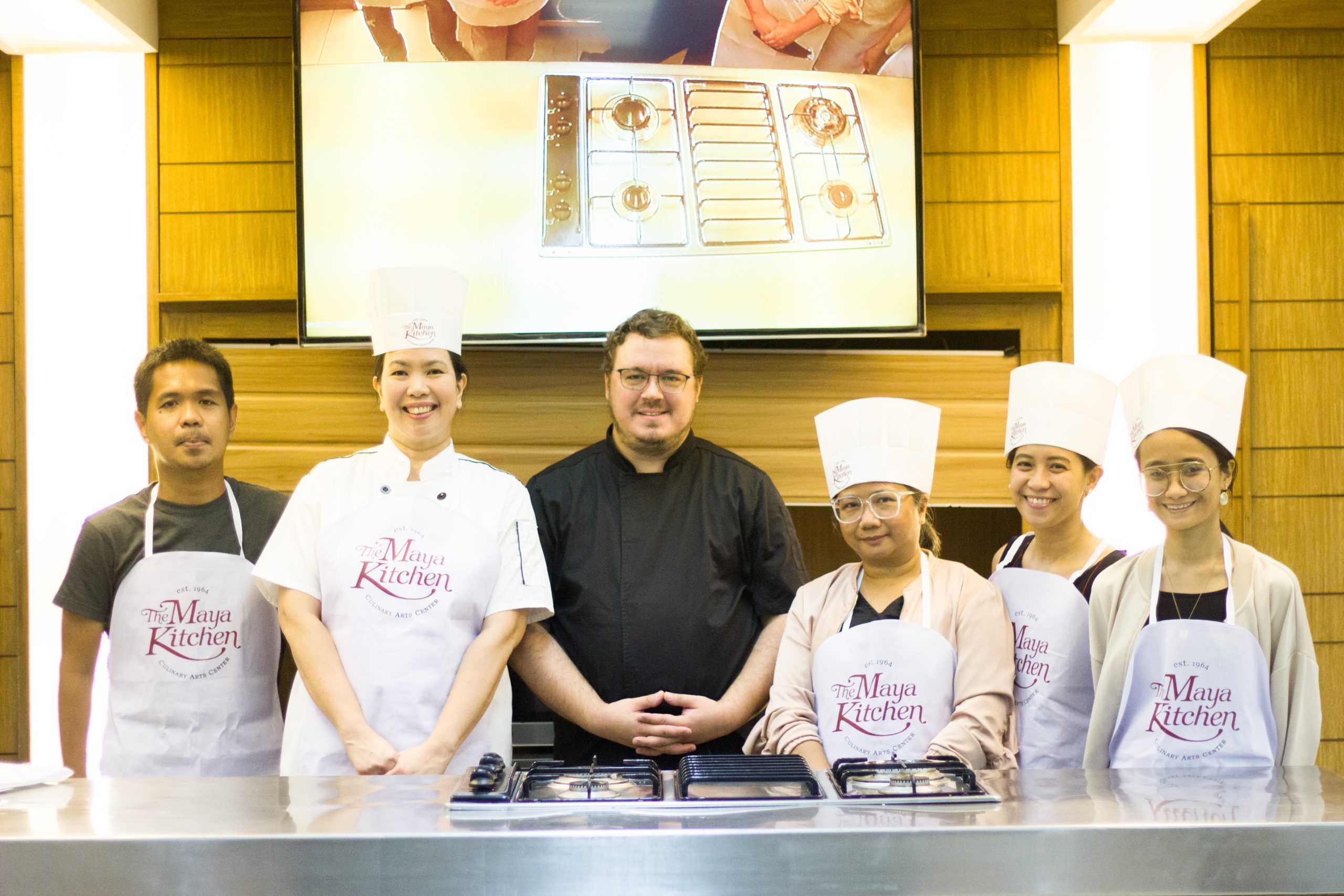 For years, the Maya Kitchen has been successfully conducting Cooking Classes and Workshops in their Kitchen Laboratory in Makati City, featuring the country's best chefs and their specialties. These programs and short courses offer a great opportunity to train and learn from these renowned chefs whether you are a beginner, a foodie housewife, an aspiring chef, or someone who just wish to advance in the field of Culinary.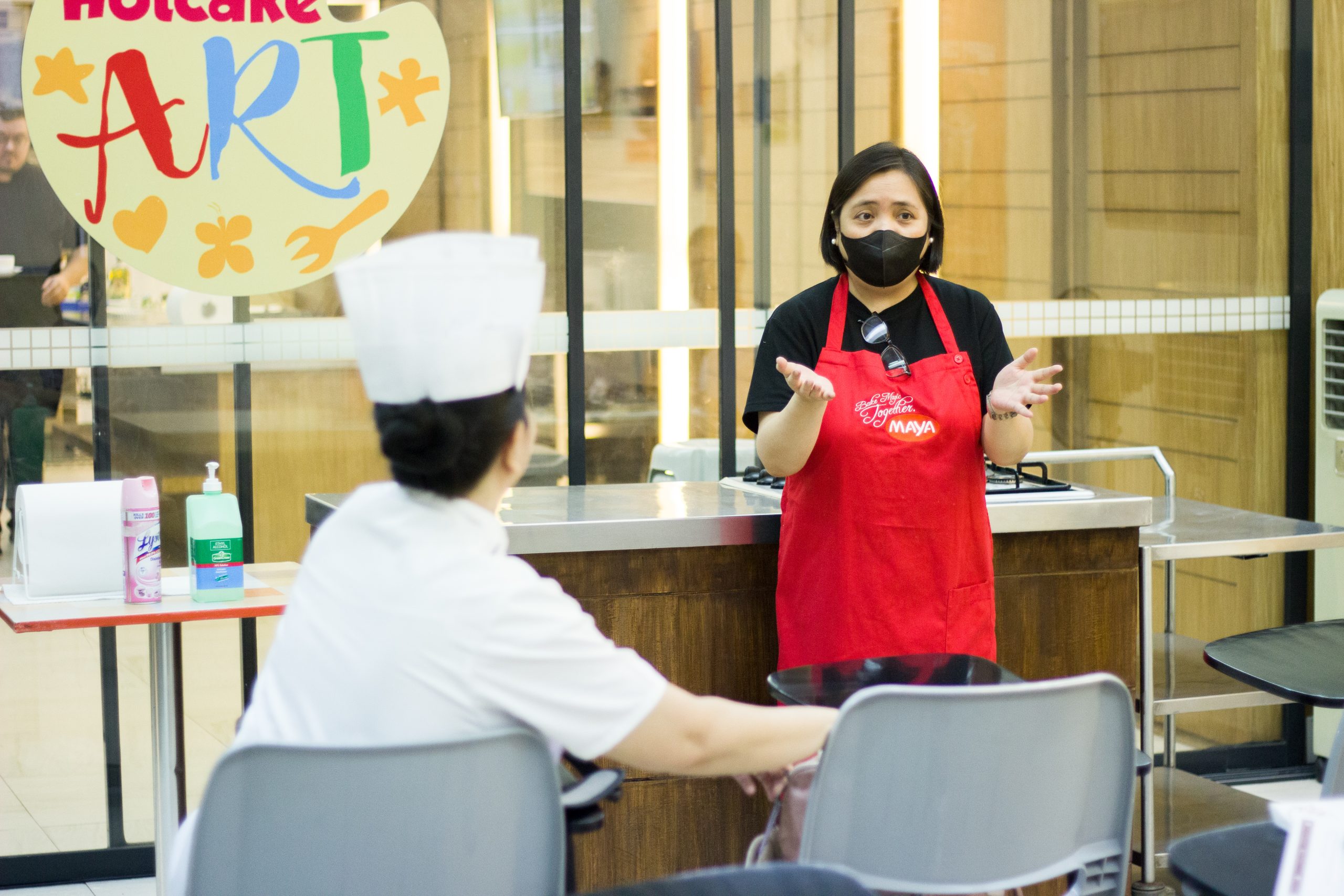 Last February, the Maya Kitchen started their Around the World Cuisine Series featuring French Cuisines, which I had an opportunity to attend to. Dubbed France: "A French Faire to Remember" this half-day course was able to build-up the culinary repertoire of the participants with the 3 main French specialty dishes of Chef Edouard Guillaud-Rollin- a French chef with over a decade of experience in a Michelin-starred Kitchen.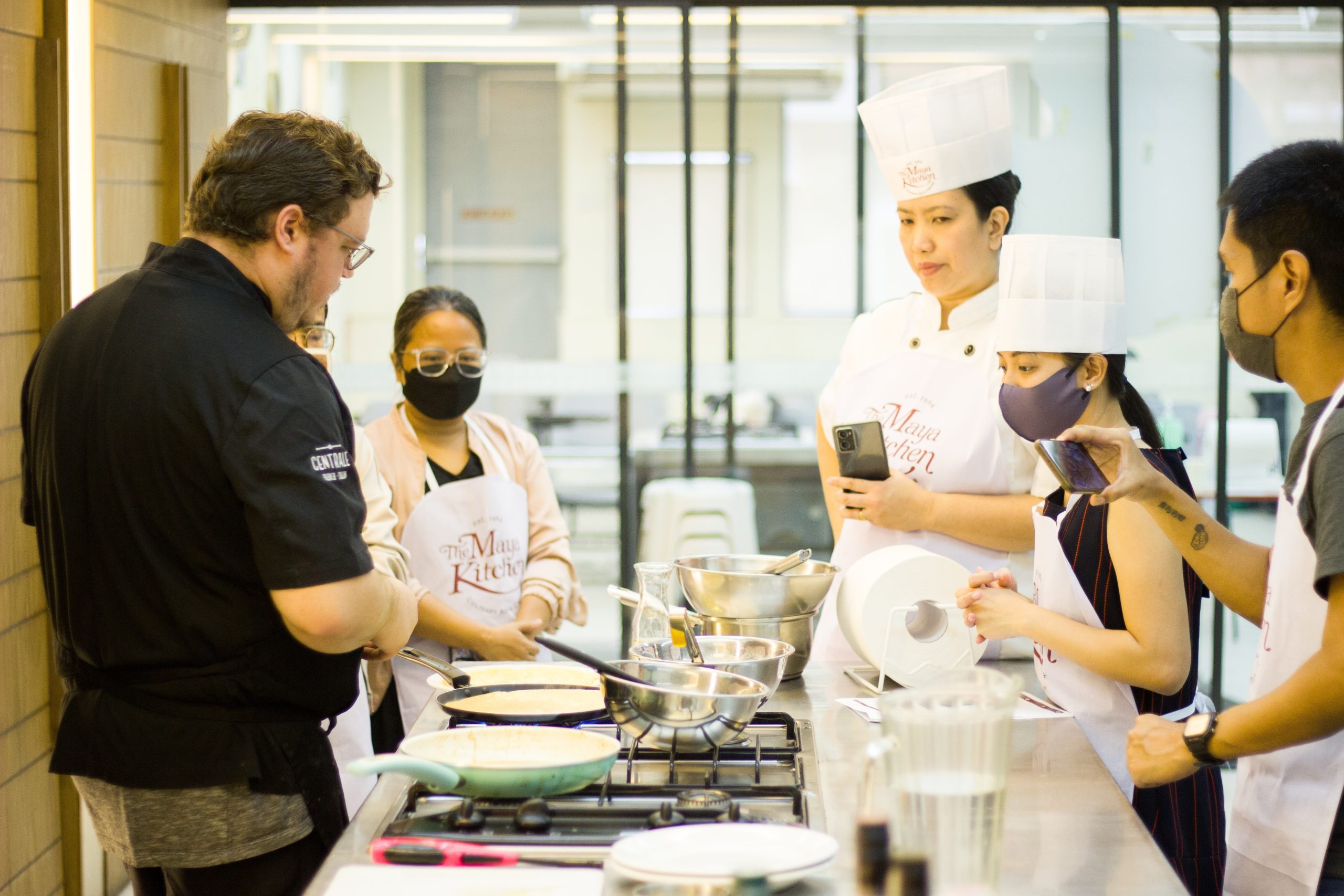 The 3 French Cuisines taught to an intimate number of participants were: Poulet Sautes Chasseur or what they call "Hunter's Chicken", Quiche Lorraine- a savory, open-faced pastry crust pie filled with eggs, cheese and bacon and a special dessert called Mango Rum Crepes.

With Chef Rollin sharing his recipes, cooking techniques and insights, participants surely did find inspiration and motivation to be more confident in the kitchen, and more familiar with French cuisines.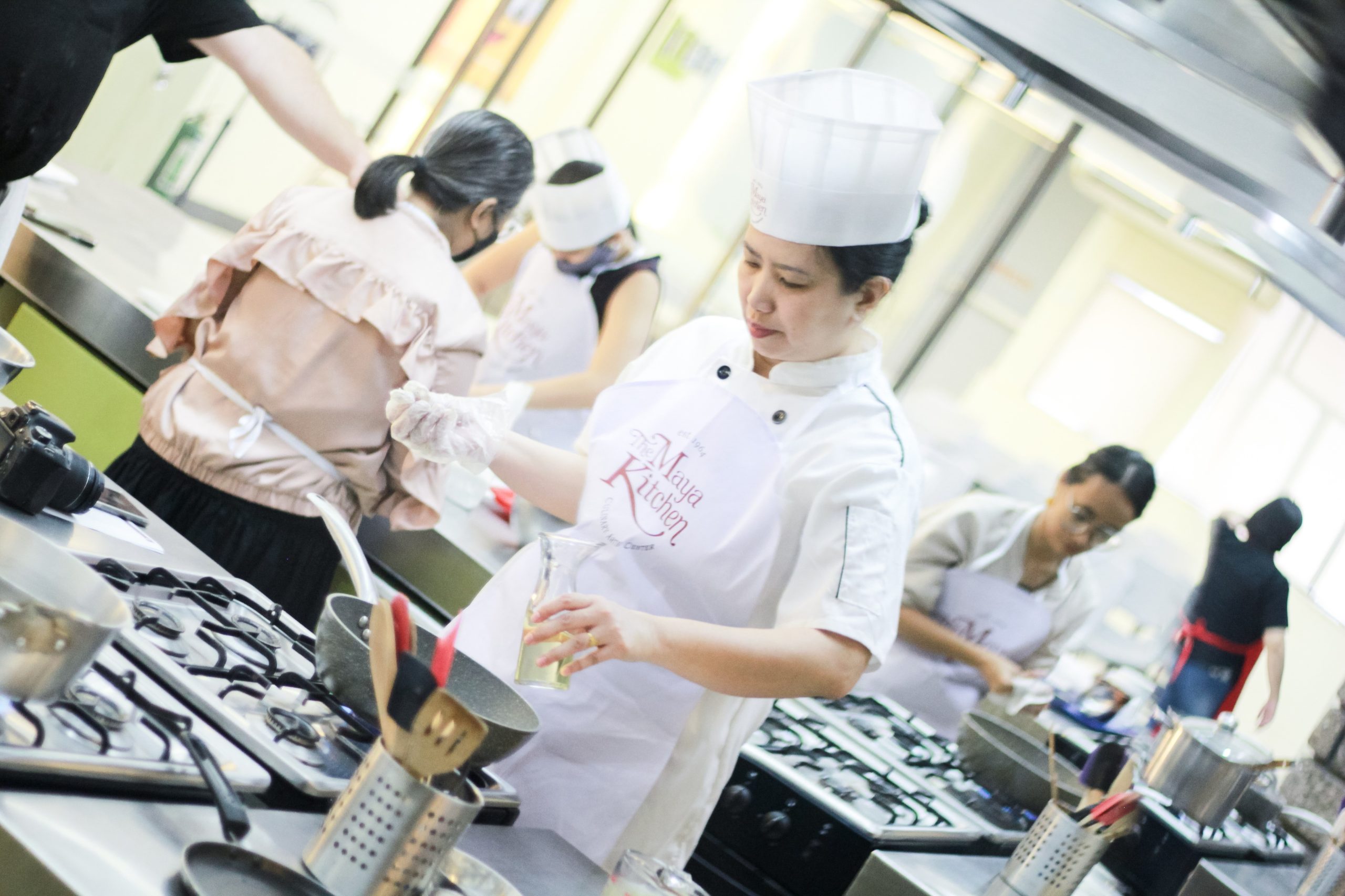 This event was not the first time that TLC collaborated with The Maya Kitchen. A few years back, the Maya Kitchen's New Gen Baker also featured yours truly as a newbie baker. You can find the article here. Consistently, the Maya Kitchen has truly helped a lot of culinary and baking enthusiasts, foodies, start-up entrepreneurs, and aspiring chefs jumpstart and live their dreams.
"We are offering our Lifestyle Classes in International Cuisines or Around the World Series every Saturdays featuring our Top Chefs; and we also have four-day short courses about Basic Culinary & Baking Classes as well. We also do Regional Food Tour every month which is broadcasted live on our Facebook page," MK Supervisor- Chef Charina Maria Cano says.

To see how the French Cuisine Class went, visit our YouTube channel for the full vlog; and check out the schedules below for their next events.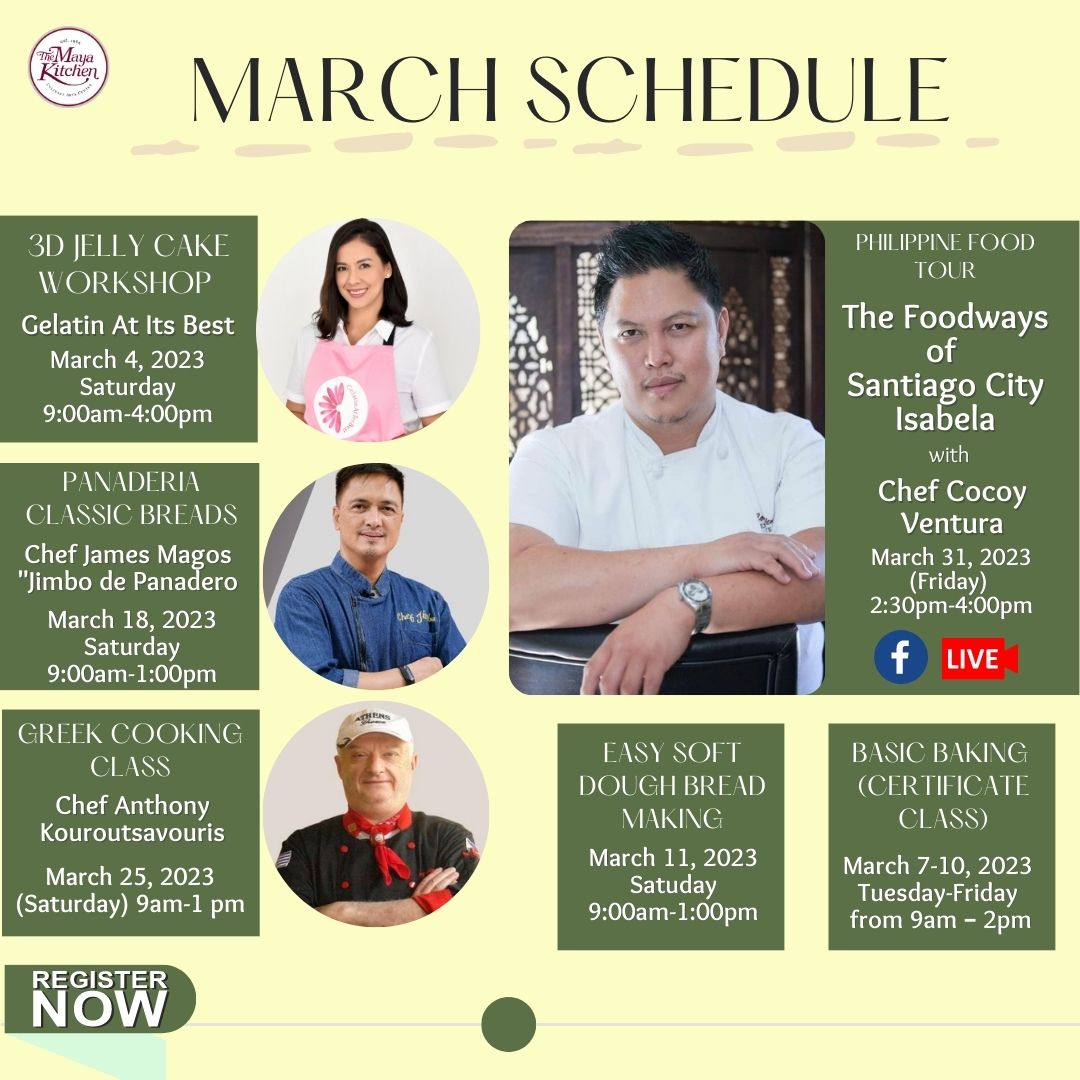 MARCH SCHEDULE!

3D JELLY CAKE WORKSHOP with "Gelatin At Its Best"
Join and Enroll Now!!! In this one-of-a-kind hands-on gelatin art cake workshop with Ms. Arlene Alcantara of "Gelatin At Its Best" as she will share with you her secrets and techniques and will guide you through on how to beautifully execute a 3D jelly cake.
Explore your Artistic skills and create your own 3D Jelly cake masterpiece in no time!
March 4, 2023 (9am – 4 pm)
Fee: Php 12,000.00 per person
Instructor: Ms. Arlene Alcantara

EASY SOFT DOUGH BREAD MAKING (Hands-on Workshop)
Looking for a baking class to enjoy and explore? Maya Kitchen is the place for you. Come and join our hands-on workshop and learn how to make popular breads made from soft dough. We will show you the basic techniques and the step-by-step process on how to achieve soft and fluffy breads.
March 11, 2023 (Saturday from 9am – 1 pm)
Fee: Php 2,500.00 per person
Instructor: In-house Instructor

BASIC BAKING (Hands-on Workshop with Certificate)
This 4-day course will teach you the basics of bakery production, and provide you with everything you need to know about baking. Class Coverage: Tools and equipment, Basic baking techniques applicable to small and commercial scale production of recipes and preparing quick and yeast breads, pies, cookies, pastries and basic cake recipes.
March 7-10, 2023 (Tuesday to Friday) 9am -2pm
Fee: Php 8,000.00 per pax
Instructor: Chef Jean Heart Cadiente

PANADERIA CLASSIC BREADS (Hands-on Workshop)
Let Chef James Magos aka "Jimbo de Panadero" teach you the famous Panaderia breads
That is well-loved by Filipinos. Let the secret techniques of a real Panadero help you in recreating these breads at the heart of your home kitchen and may even help you start your own bakery.
March 18, 2023 (Saturday from 9am – 1 pm)
Fee: Php 2,500.00 per person
Instructor: Chef James Magos "Jimbo de Panadero"

Greek Cooking Class ((Hands-on Workshop)
Let Chef Anthony Kouroutsavouris showcase the flavors of his origins. Travel Greece with him as he guides you on how to achieve the great traditional flavors of Greek dishes.
March 25, 2023 (Saturday) 9am-1 pm
Fee: P2,500
Instructor: Greek Chef Anthony Kouroutsavouris

Philippine Food Tour
"The Foodways of Santiago City, Isabela"
On our 10th episode of Philippine Food Tour, let's explore the rich food culture of Santiago City, Isabela with our guest celebrity chef, Chef Cocoy Ventura. This province has a well-preserved heritage line when it comes to gastronomy which makes it very interesting for travellers specially to the food enthusiasts.
Instructor: Chef Cocoy Ventura
March 31, 2023 (Friday) / 2:30pm-4:00pm
For more details, please send us a direct message and we'll be happy to assist you. You may also reach us thru 0929-6796102 / 8892-5011 loc. 108.
See you!
#basicbaking #philippinefoodtour #bakingclass #themayakitchen #thelifestylecheck