We've always looked forward to a Mcdo Party in our family or at least join one. This year's #MBPHalloween2019 is all about all things FUN for both kids and kids at heart😉🥰…. thank you very much to Mommy Bloggers Philippines for organizing it at McDo and to its dear sponsors who made all HAPPY things possible!
Our day started really early last October 26; when we attended our first ever Halloween Party with the prestigious Mommy Bloggers Philippines organization.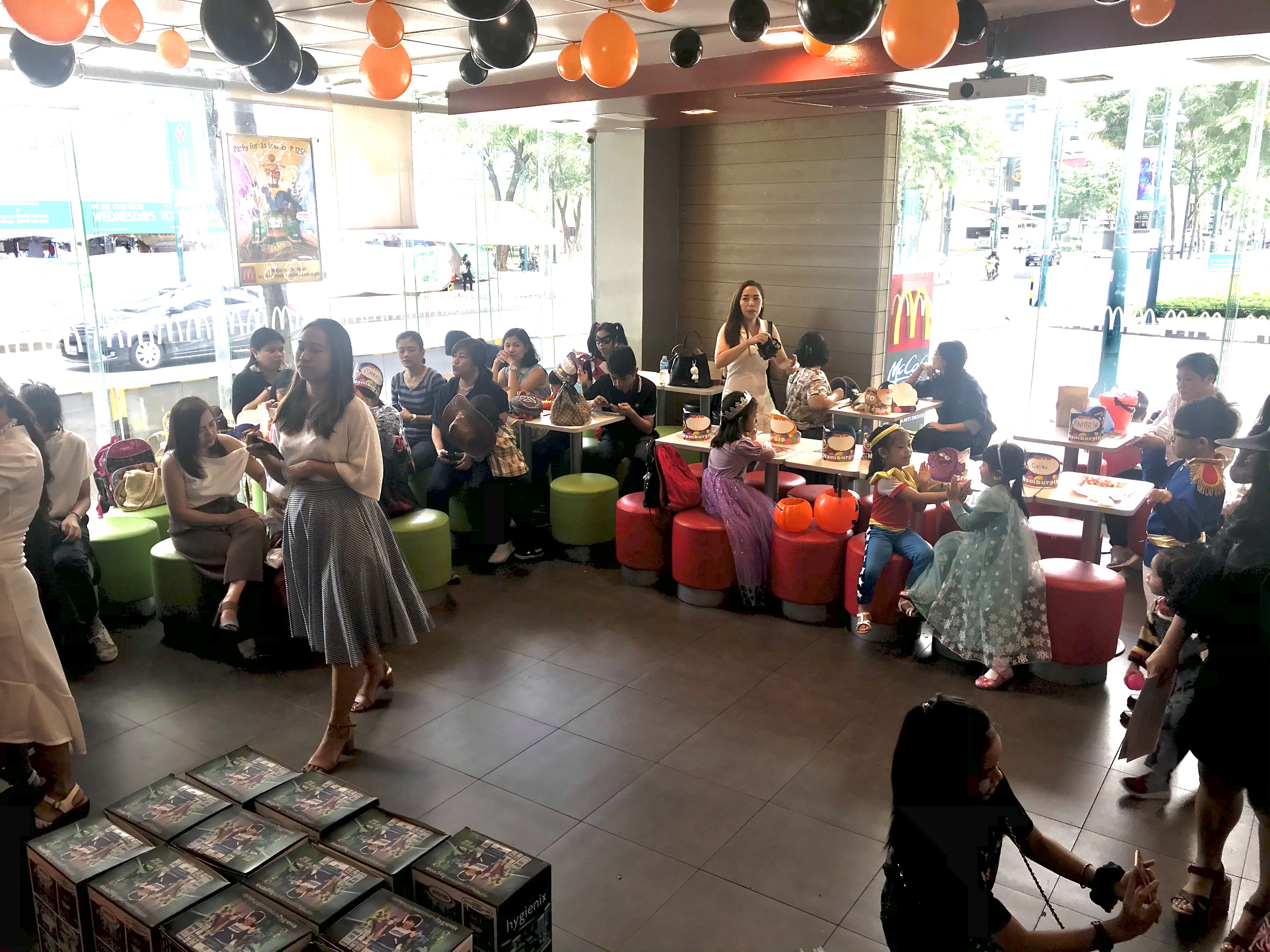 And since we came in very early, I've witnessed how the McDo crew put it all together (from prepping the tables with party hats and mats, putting the party decors and giveaways in place, setting up the sound system) It didn't came as a surprise; as this wasn't the very first time I ever saw how it's done. I have actually been a fan and a loyal patron of McDonald's party since I could remember…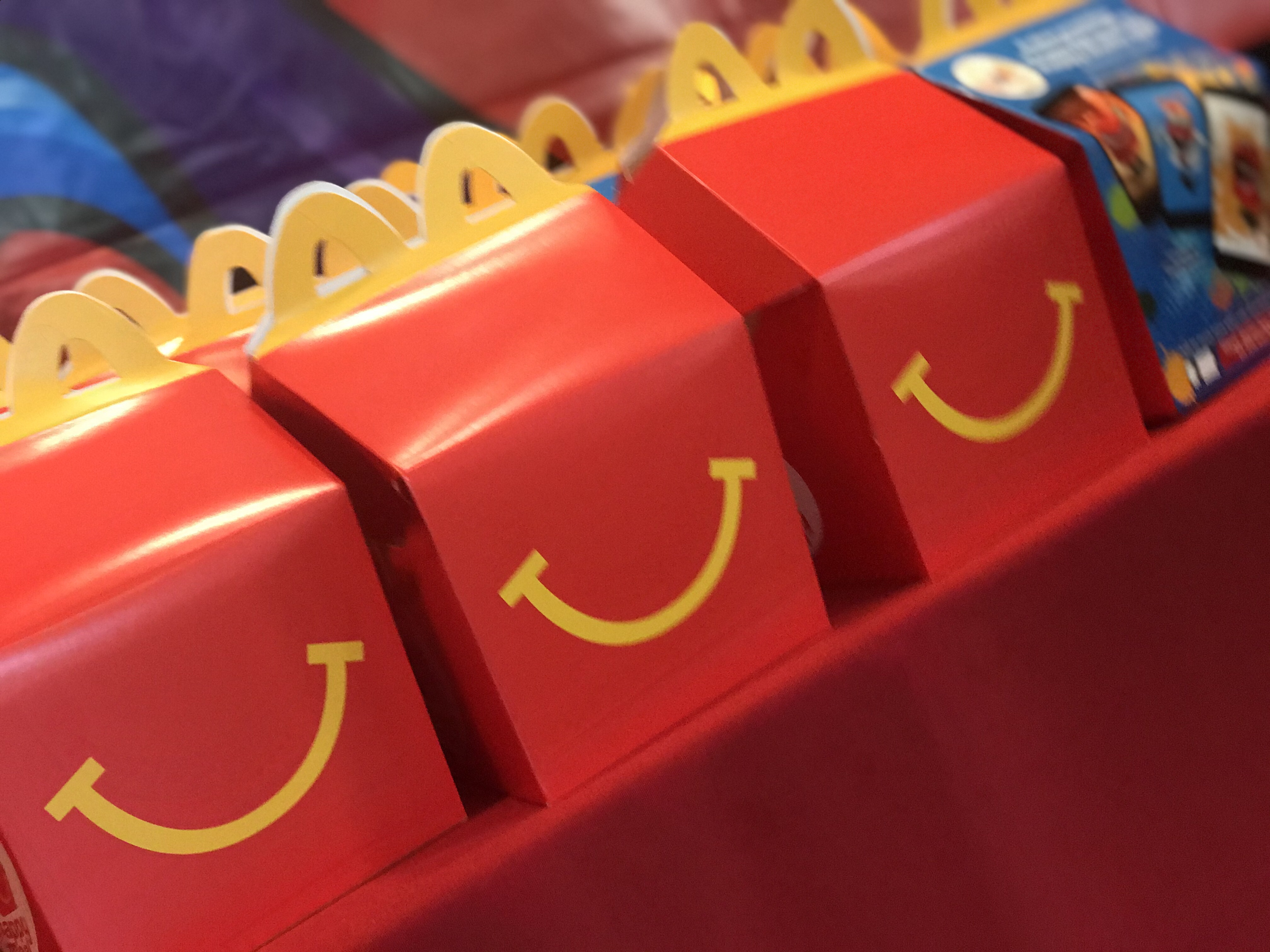 A friend of mine used to pull a surprise McDo party for me when I turned 27 back in 2004.
And I hosted my daughter's 4th birthday in 2017 at McDo as well.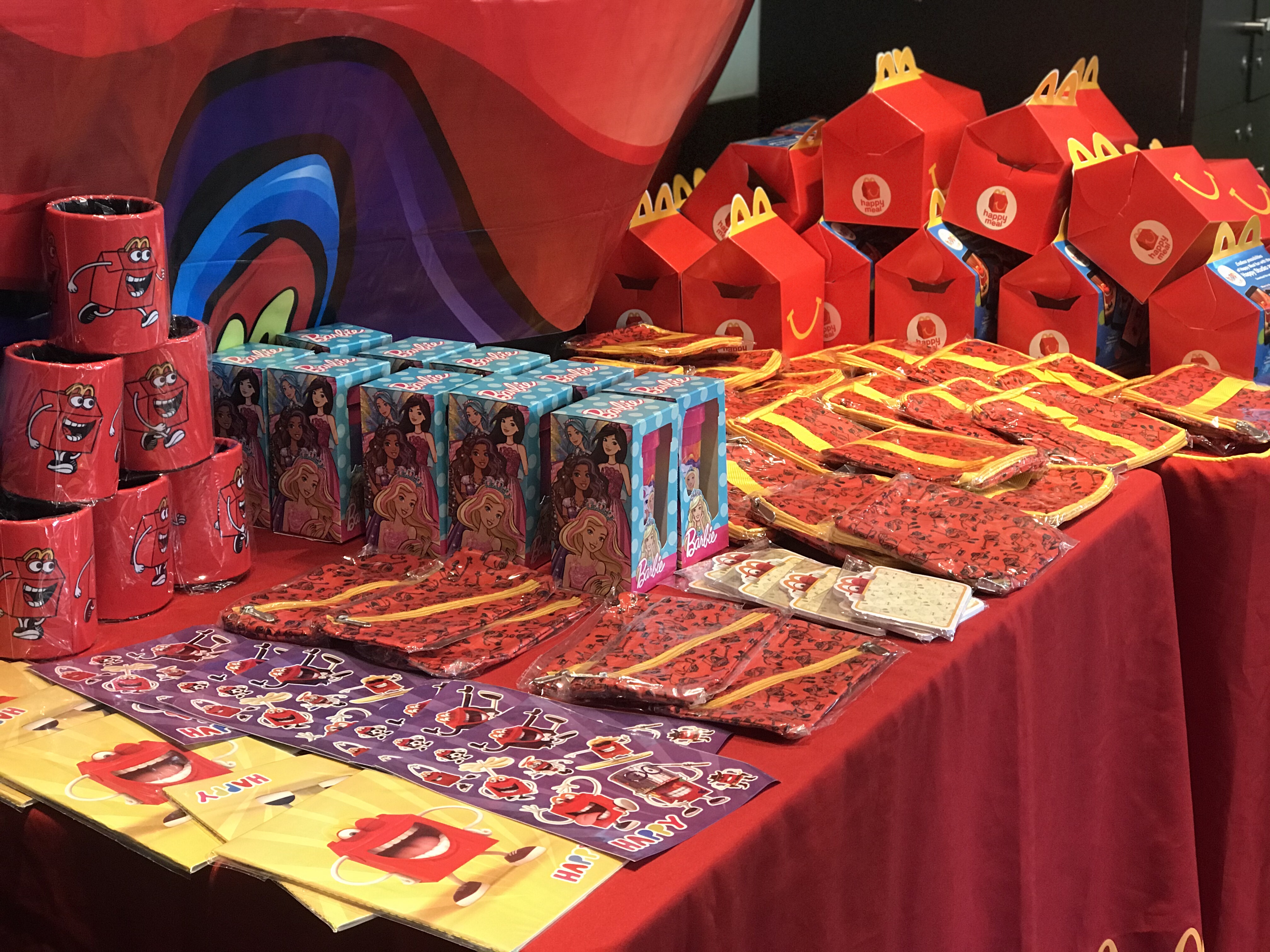 In both lifetime events; I and my family members had a very good and memorable time! From the awesome party games, to the wacky mascot appearance, the delicious food, down to the distribution of giveaways… every small details of what were committed were delivered very smoothly. I never had a bit of a problem, both events were ultimately happy and memorable.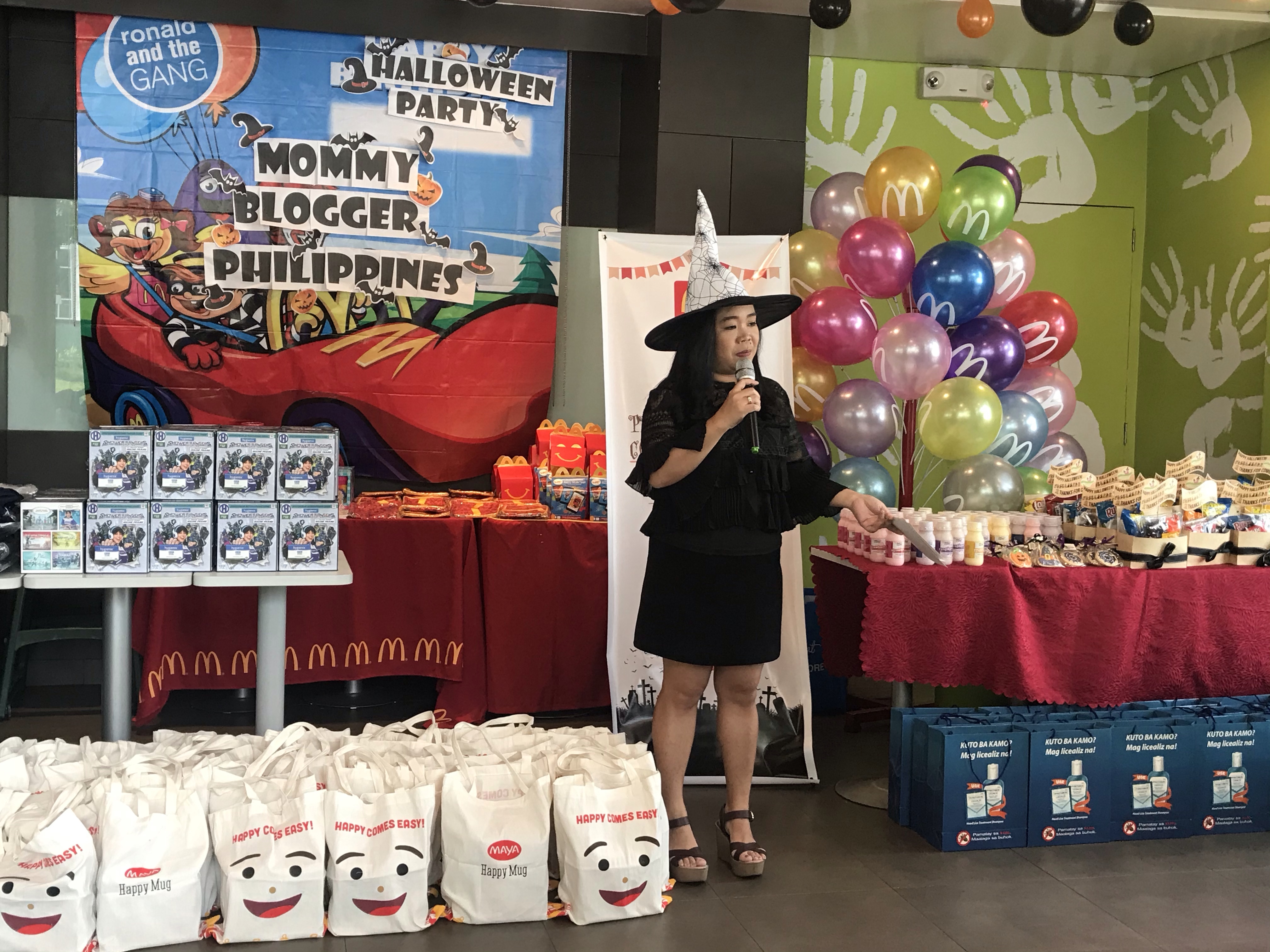 Going back to the main topic of this post, which is how the recent #MBPhalloweenparty2019 went: Of course, our kids had to come in halloween costumes (not the gorey type); and this year we've decided to D-I-Y Little Bo Peep's costume.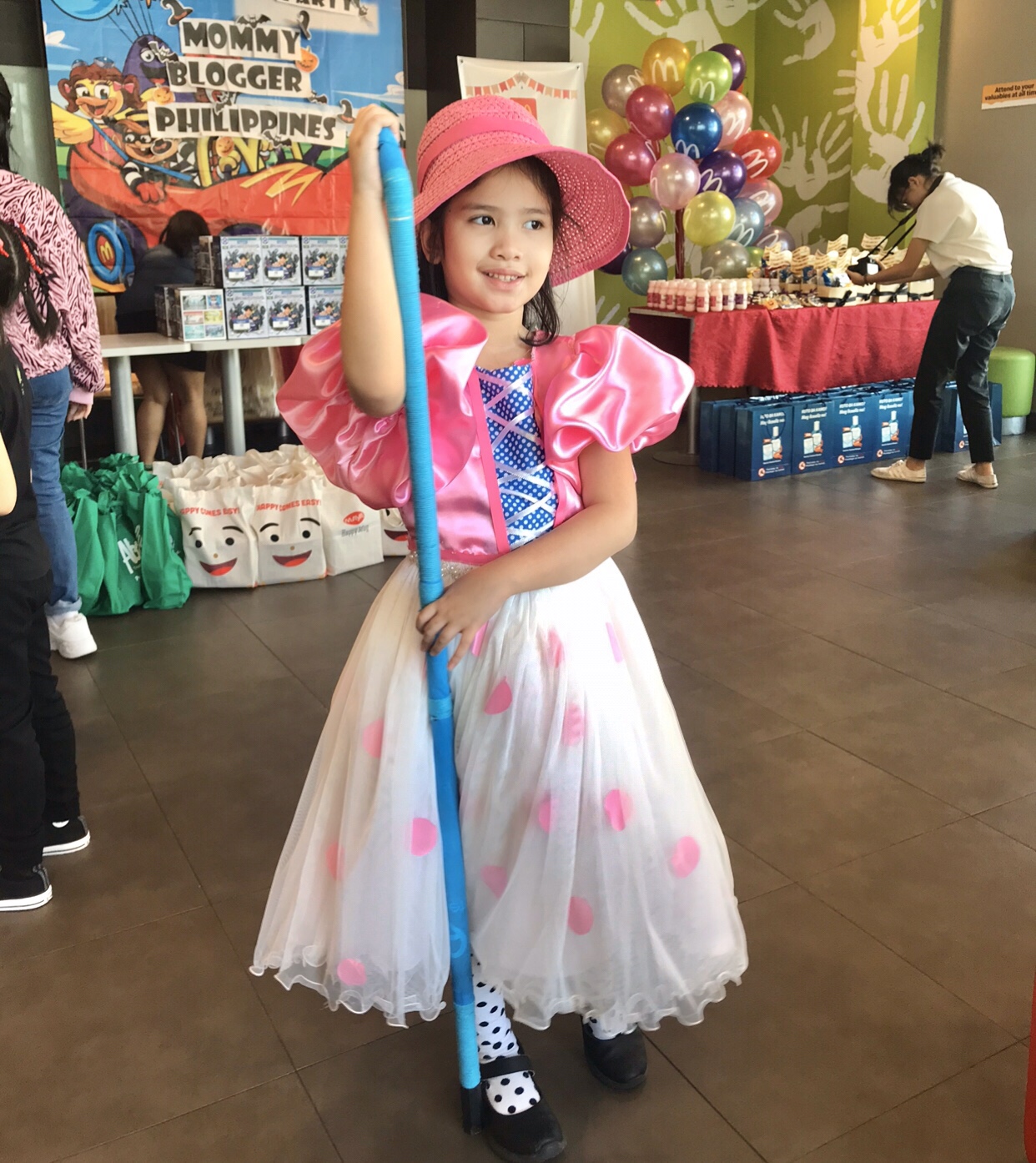 We had games for kids and games for moms, so everybody had the chance to participate and win a prize. Birdie and Grimace joined in the fun and the kids were all just happy flocking onto them, hugging both of them like they've know them forever. It was a sweet sight to see. Perhaps the pictures will speak for itself.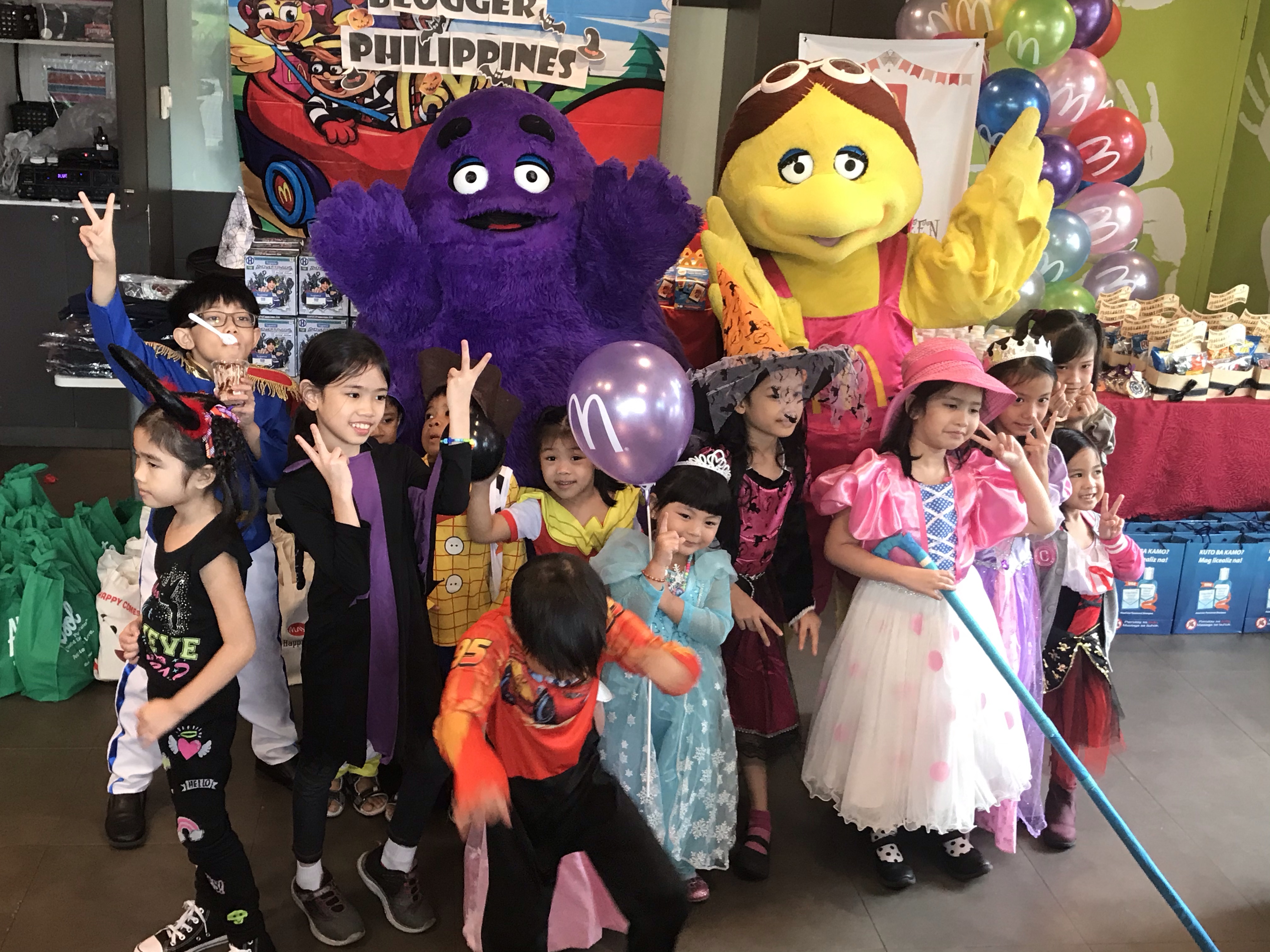 As expected, we all loved the food and my daughter loved the prices and giveaways she got, another addition to her growing McDo Happy Meal toys collection.
Thank you to the wonderful party theme, and the McDo Team who pulled it all very flawlessly!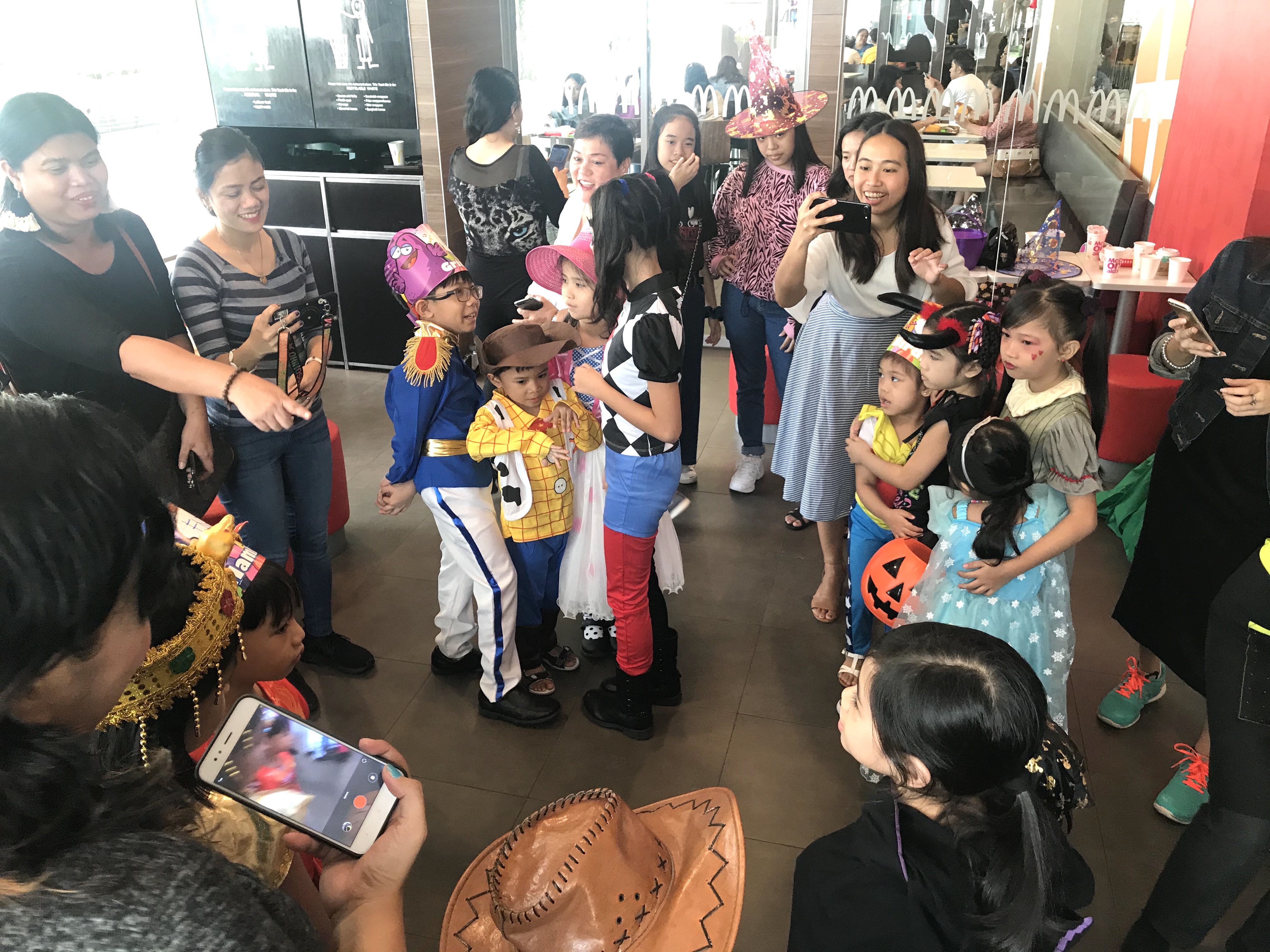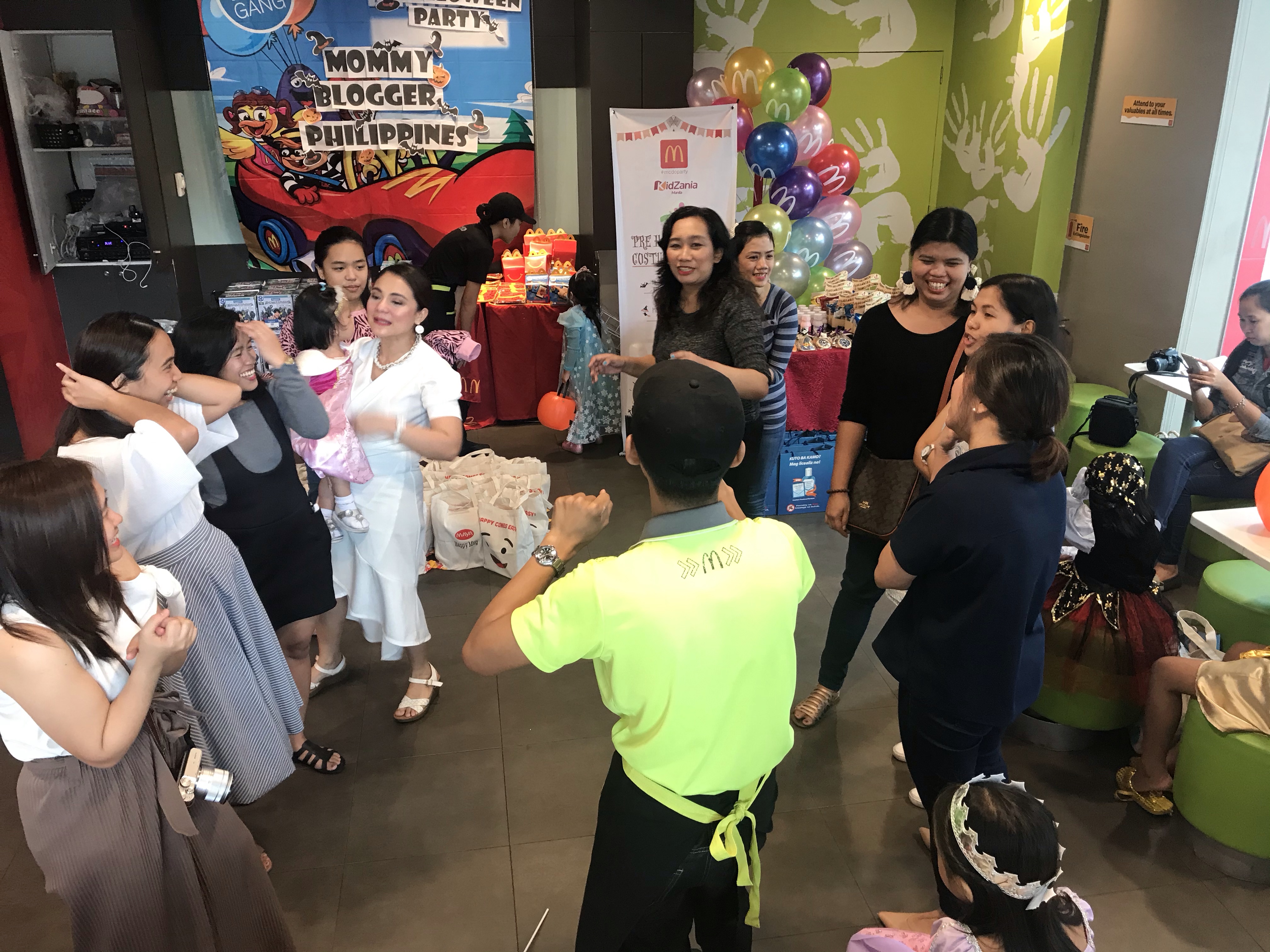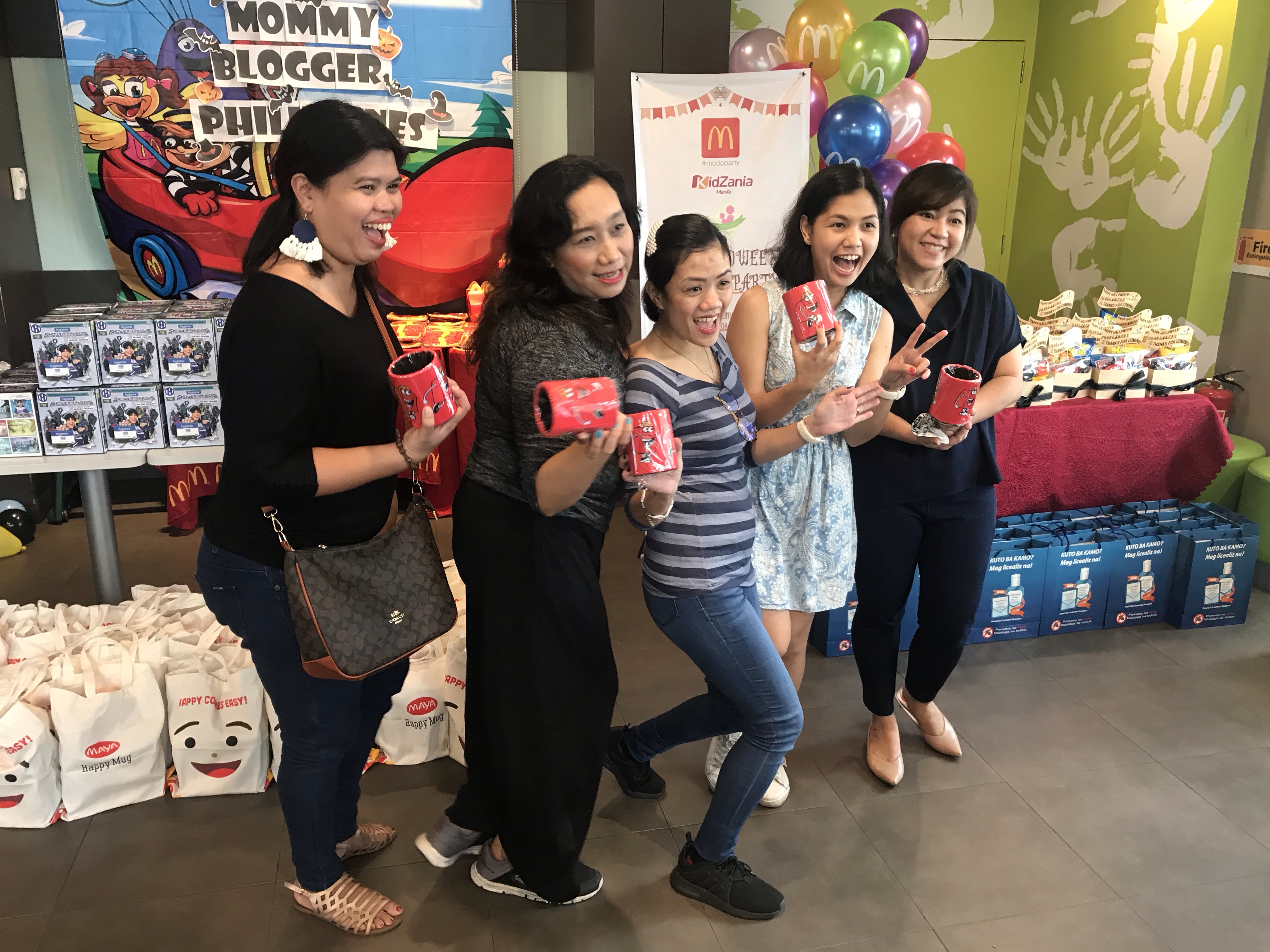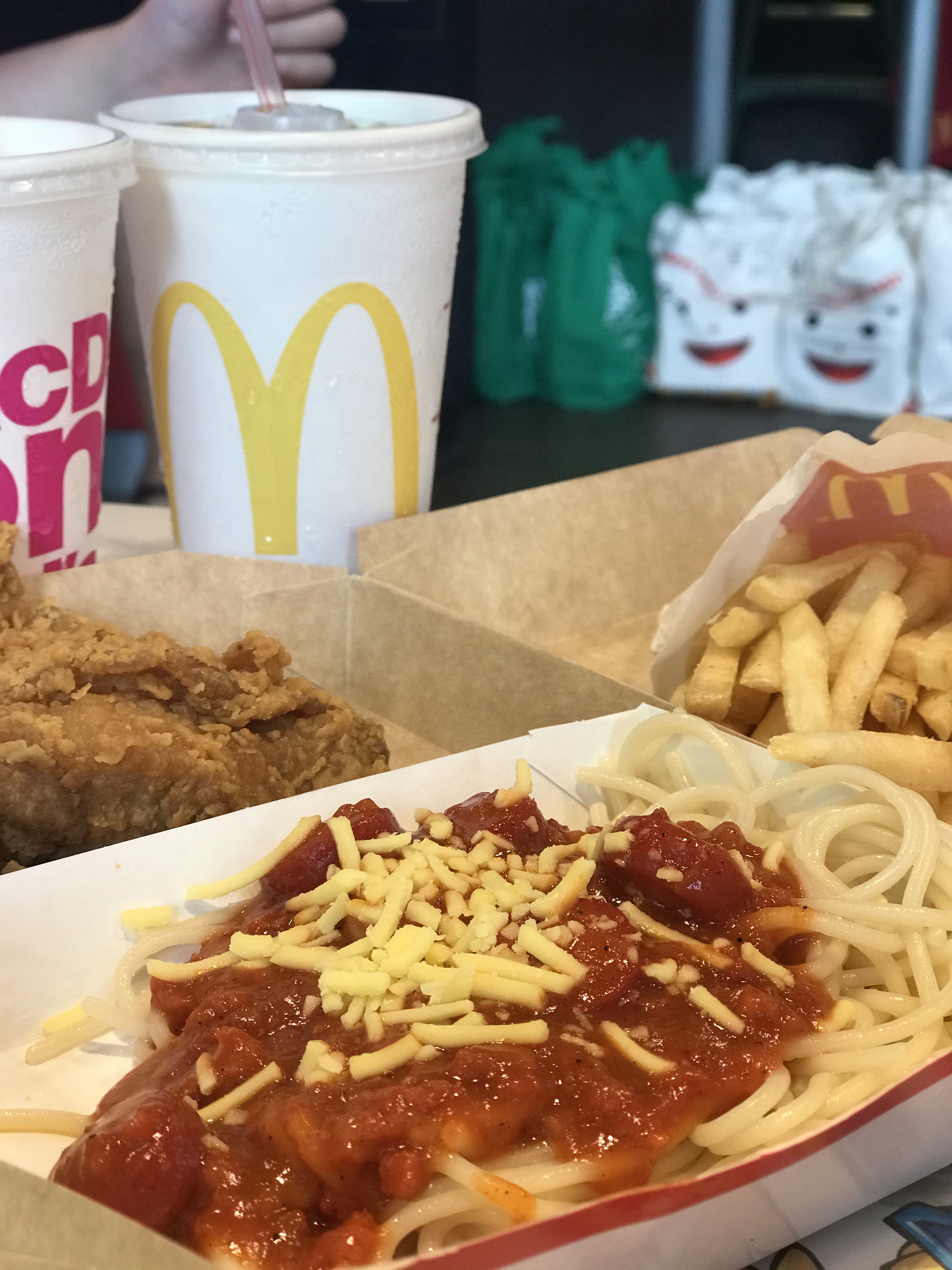 Check out this sneak peek of what happened during the Mommy Bloggers Philippines Halloween Costume Party held at McDonald's BGC Forum in Taguig, Metro Manila!
#McDoParty
#thelifestylecheck
#mommybloggersph