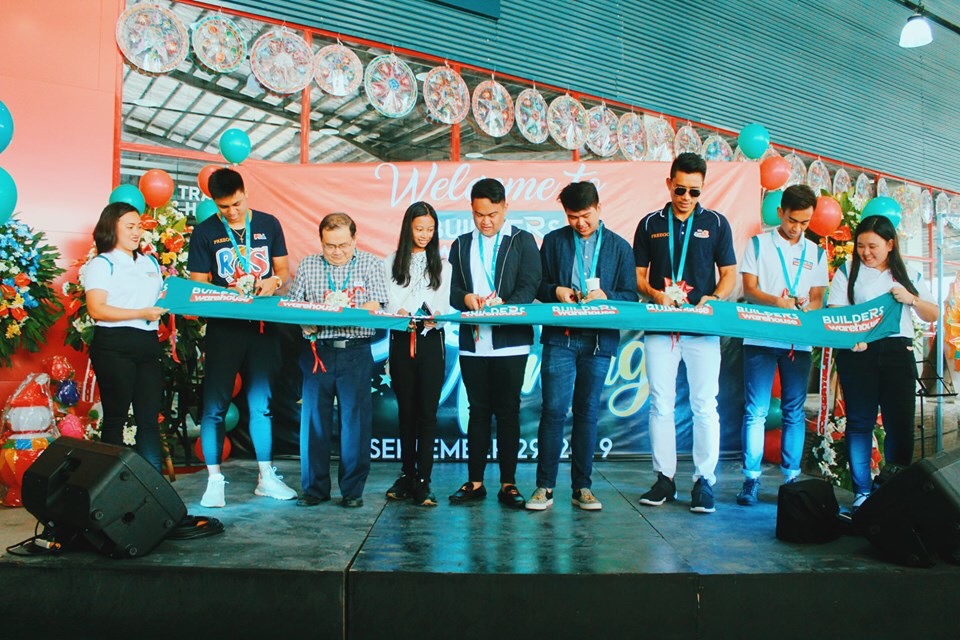 CITY OF MALOLOS, Bulacan– Racal Holdings, has officially opened its second Builders Warehouse store in Malolos City last September 29, 2019.
Builders Warehouse is one of the leading home improvement and construction supplies retailer–the store is selling hardware, construction supplies, furniture pieces, interior-decorations, and just about everything else that has to do with building. Situated along McArthur Highway in Barangay Bulihan; Builders Warehouse Malolos is the biggest warehouse branch with a total of 1.6 hectares land area, which is composed of a vast 9,200 square meters (sq.m) selling area, a 2,184 sq.m warehouse area, and a parking area of 3,361. sq.m.
With "You Build, We Provide" as its company tagline; Builders Warehouse embarked on a mission to provide a range of solutions to best suit massbuilds' needs and requirements. The decision to open its Malolos branch was not only because of its being the most populated city in Bulacan but also due to its projection of Malolos being one of the most potential cities in Central Luzon. Considering all the latest urbanization projects on the way; including the newly constructed commercial centers, new subdivisions and in the pipeline—the infrastructure projects such as the railway project, the new airport and the Mega City project of the current administration in this city. 
Builders Warehouse aims to serve not only the commercial and private sectors but the average to high income earners who are residents of Malolos City and the nearby towns of Bulacan as well. The company plans to broaden its scope throughout the country, targeting major key cities, such as Tagaytay City and Cavite City in the South; Quezon City in NCR and Cebu City in VisMin. 
Racal Holdings first Builders Warehouse store was opened on a 5,400 square meter land in Mabalacat, Pampanga last December 2018; since then the warehouse has emerged as one of the most reliable, and most respected go-to of builders in Central Luzon.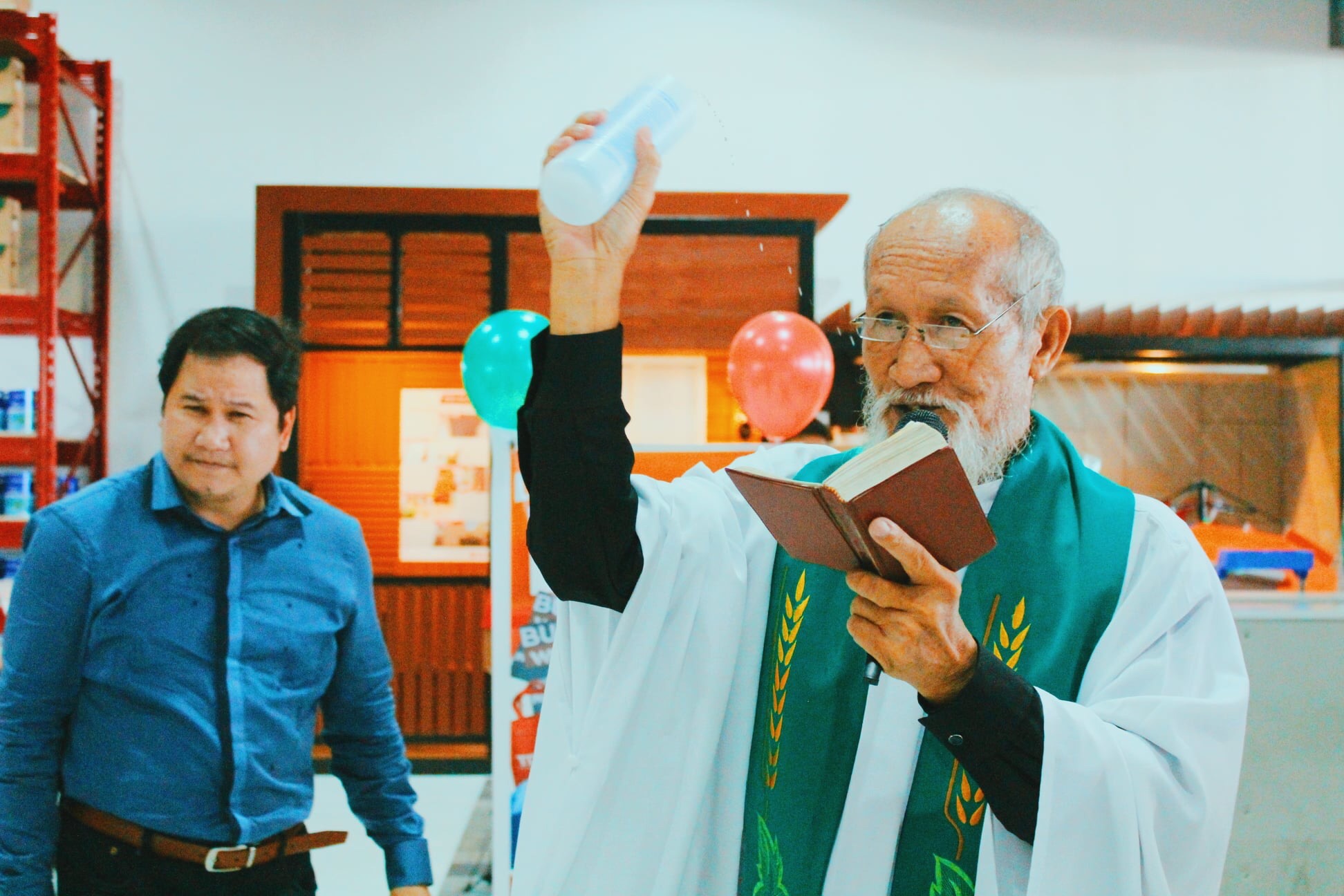 The Grand Opening Program held last September 29 in Barangay Bulihan, Malolos Bulacan was a remarkable success; from the Motorcade, to the Opening Number by the SingkabanFestival Dancers, the Store Blessing preceded by Msgr. Gabriel Louie J. Delim; the ceremonial blessing and tossing of the coins for good luck; the Ribbon-Cutting followed by the Opening Remarks from Operations Manager Jim Ryan Mendoza.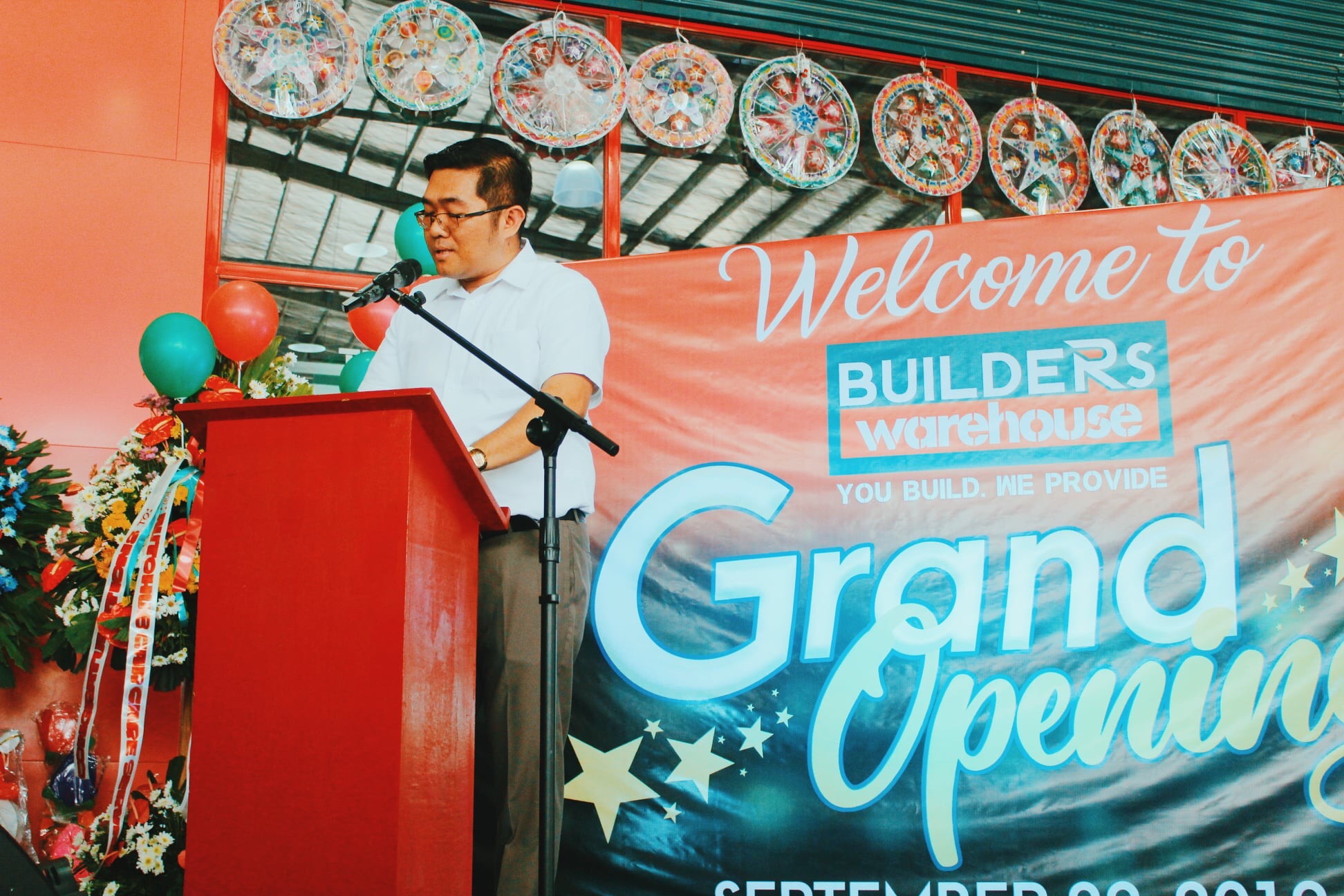 "Our objective is to give our customers everything that they may need in order to complete their project, so we provide as much choices as we can, with their features on hand, for full understanding of the product, its use and its benefits for each individual. We make sure to provide them with quality professional materials and up-to-date knowledge on how to use them," Operations Manager Jim Ryan Mendoza says.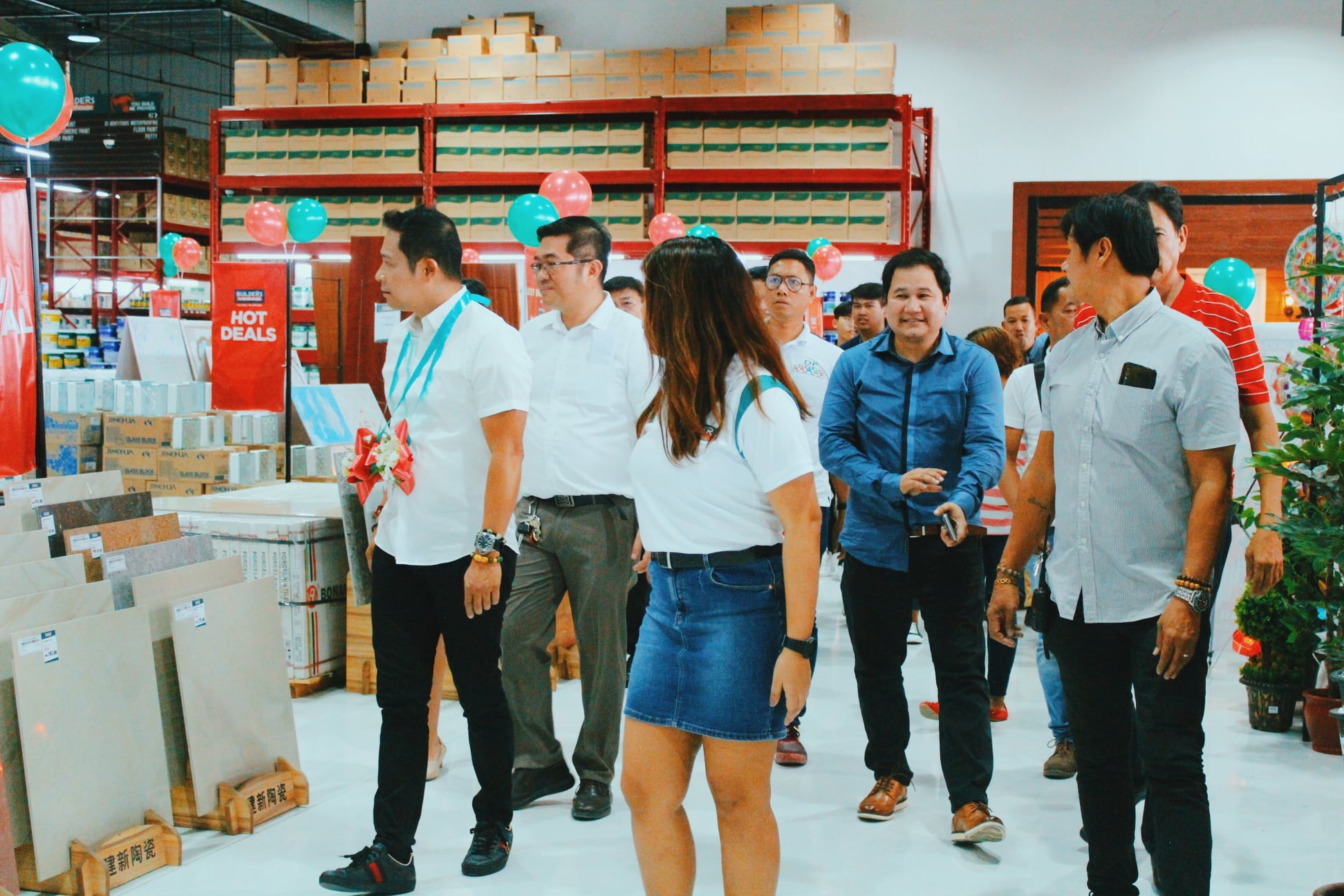 The event was graced by Bulacan Provincial Governor- Daniel Fernando, along with PBA Hotshots James Yap and Rey Nambatac of the Rain or Shine Basketball Team. Also present during the celebration is the children of the chairman Mr. Jonito C. Racal: Jed, Jad, Jake and Princess Anne Marie Racal.
Check out Builders Warehouse exciting Grand Opening Promotions and enjoy other perks such as the Membership/Loyalty Card Program and others that you won't find in any other warehouse stores.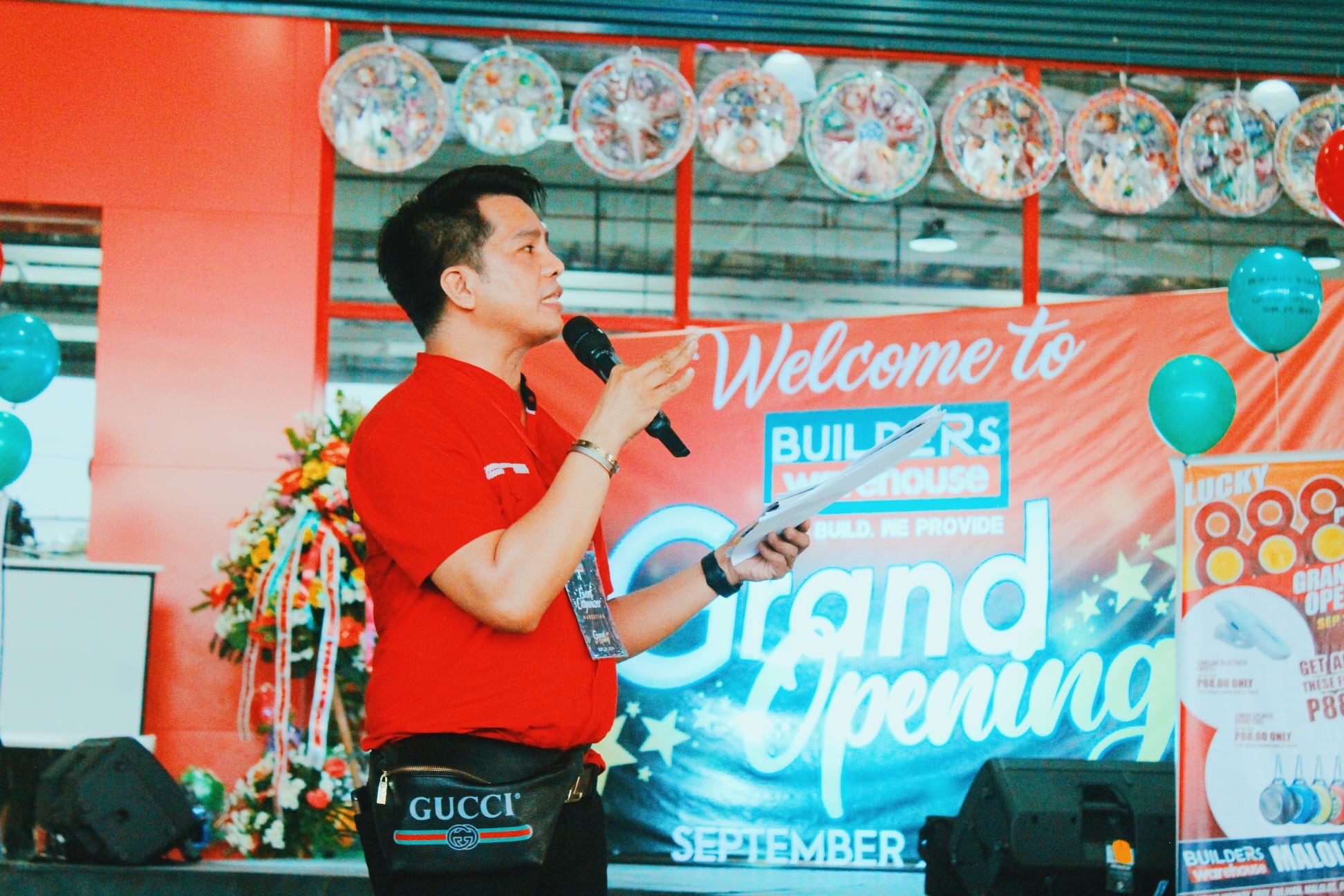 "Our Malolos Branch is the biggest branch we have at the moment. It even has its own Coffee Shop and a very spacious covered parking area that will make our customers shopping experience more convenient and delightful," Marketing Manager Jason Guintu adds.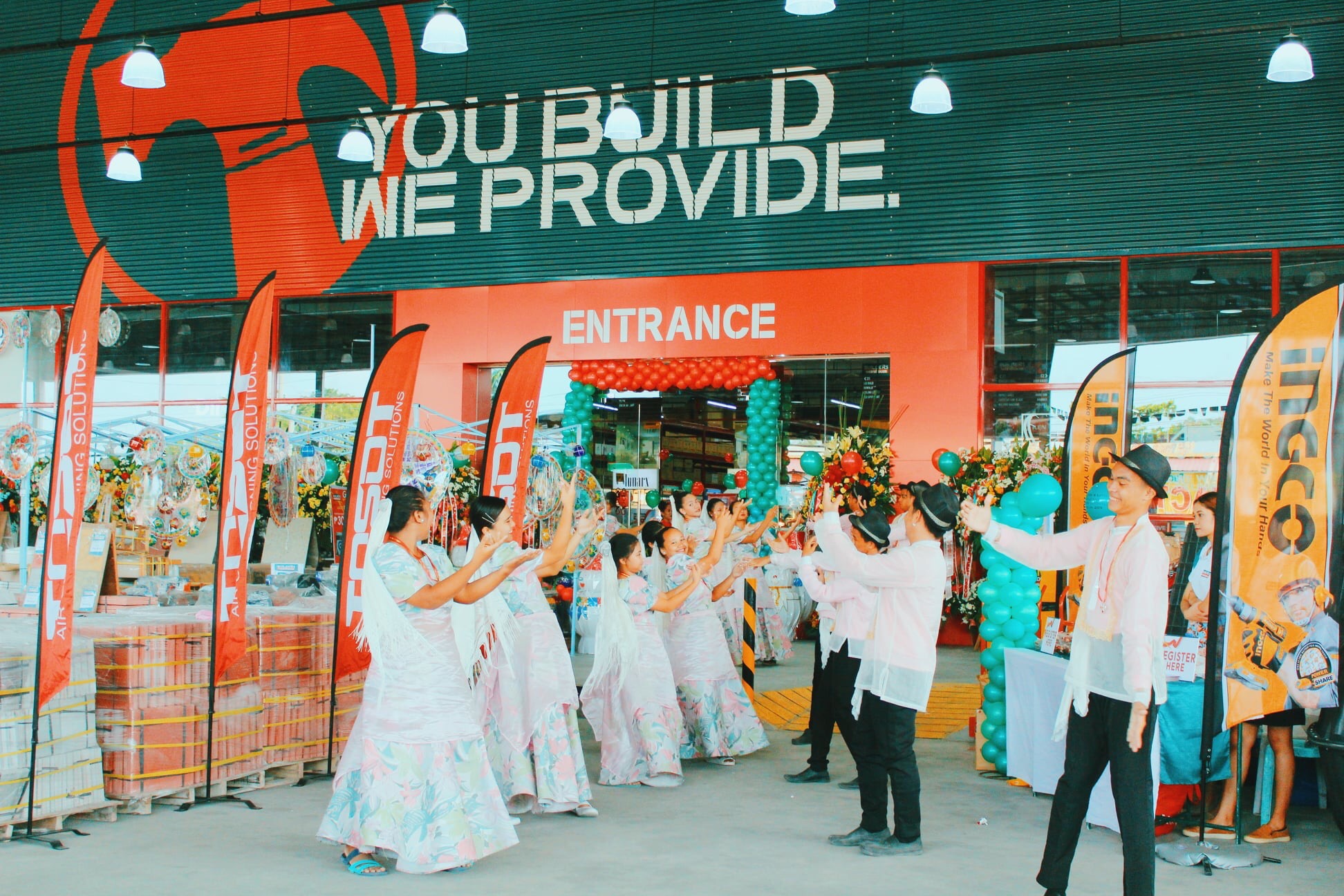 *** Photos by: Lorraine Aquino
Wanna take a peak at the new Builders Warehouse branch in Malolos? Watch this full video:
[wpvideo 76UoEp5J ]
📍




Builders Warehouse is located at Km 42 McArthur Highway, Brgy. Bulihan, Malolos, Bulacan.
(N

ear the newly constructed

Malolos

Municipal Hall.

)
The store is open starting 8:00 am.
📱09159418541/ 09612472452
Facebook: @ourbuilderswarehouse2019
Instagram: @ourbuilderswhse
Twitter: @ourbuilderswhs