I didn't know Organic Pads are a thing until I've recently learned that they have actually become much more widely available nowadays, especially in the United States. Been researching for options to replace my conventional feminine hygiene pads lately hoping it will somehow solve or address my heavily flowed menstrual days…
Until I learned about the Organic Fresh Lady Bamboo Charcoal Anion Herbal Sanitary Pads by Leiania House of Beauty.
Don't get me wrong though. The pads have yet to solve my ever persisting menstrual problem (I guess that's a matter of general lifestyle modification), still keeping my fingers crossed on that. But this particular organic pad has made me change my mind about that one brand that I've been using all my (menstrual) life.
After learning that an average woman will use over 16,000 pads in the course of her lifetime, sometimes more, I then figured, this is really something worth thinking about.
I was the one who personally inquired about this organic product (just so you know) after reading about it from Ms. Favs Vitan's posts. I asked to buy, but through her kindness she offered and gave me product samples, this may sound like a sponsored post but whatever is written here is based from my own personal opinion and observation.
I received the product a couple of weeks ago, but of course I had to wait for my period prior to conducting this self-initiated absorbency challenge.
On the photos below, you will see: the Fresh Lady Bamboo Charcoal Organic Pad or simply referred hereto as "Organic Pad" is on the left side; while my current pad "Brand X" is on the right side. There's two glasses both with 1/2 cup of tinted water, and a medicine dropper.
First observation (See Below Photo): Both pads come with wings but Brand X is thicker and with woven top sheet, while the Organic Pad is non-woven, but it has that black chip, they call it Bamboo Charcoal Anion Herbal Chip, at the center. The Organic Pad is odorless, while Brand X is scented (like baby powder scent). Brand X comes in printed design, while the Organic Pad does not. Organic Pad appears slightly longer in length, than Brand X.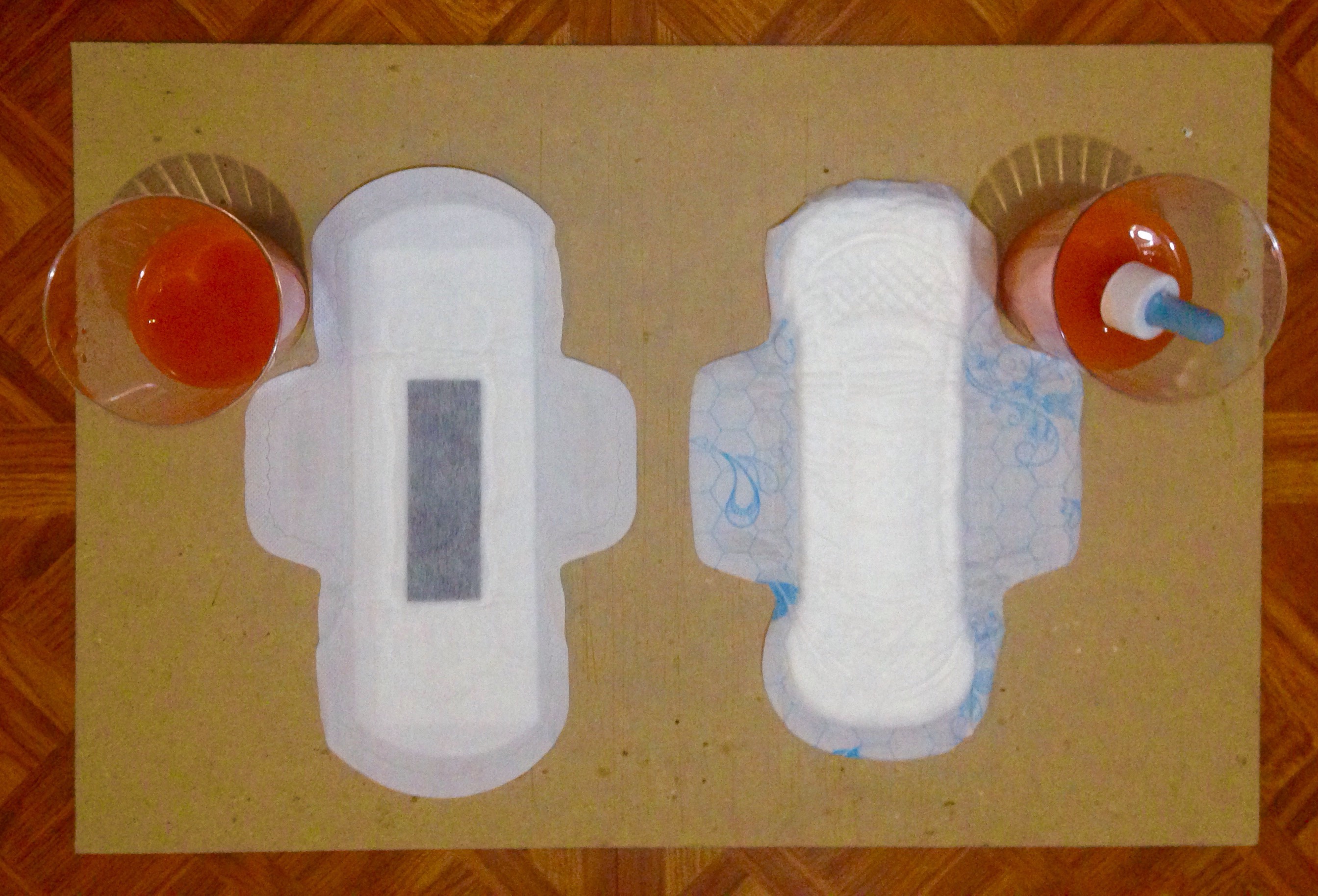 First 10 Drops:
Started doing the test at 9:00AM. After 10 drops of tinted water on each pad, the Organic Pad quickly absorbed the water, as seen below, it has a much lighter shade as compared to Brand X. It seems to me like the Organic Pad has locked in the liquid faster, as I touched it, it felt dry, while I felt the wetness in Brand X.
After 30 minutes, 40 more drops… this is how both pads look.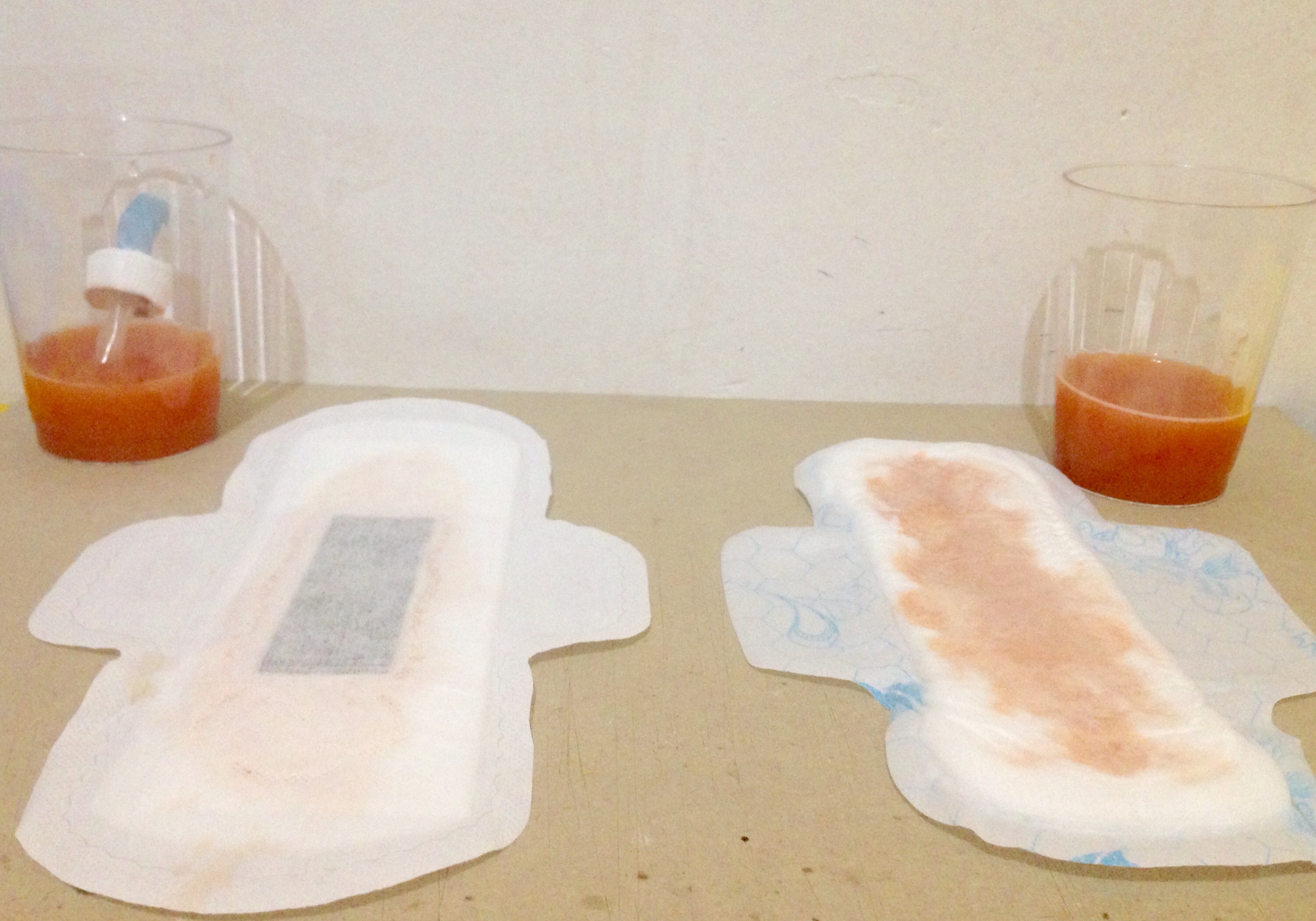 After another 20 drops an hour later… you can feel the moist on the left pad, while right pad felt like it was already soaking wet.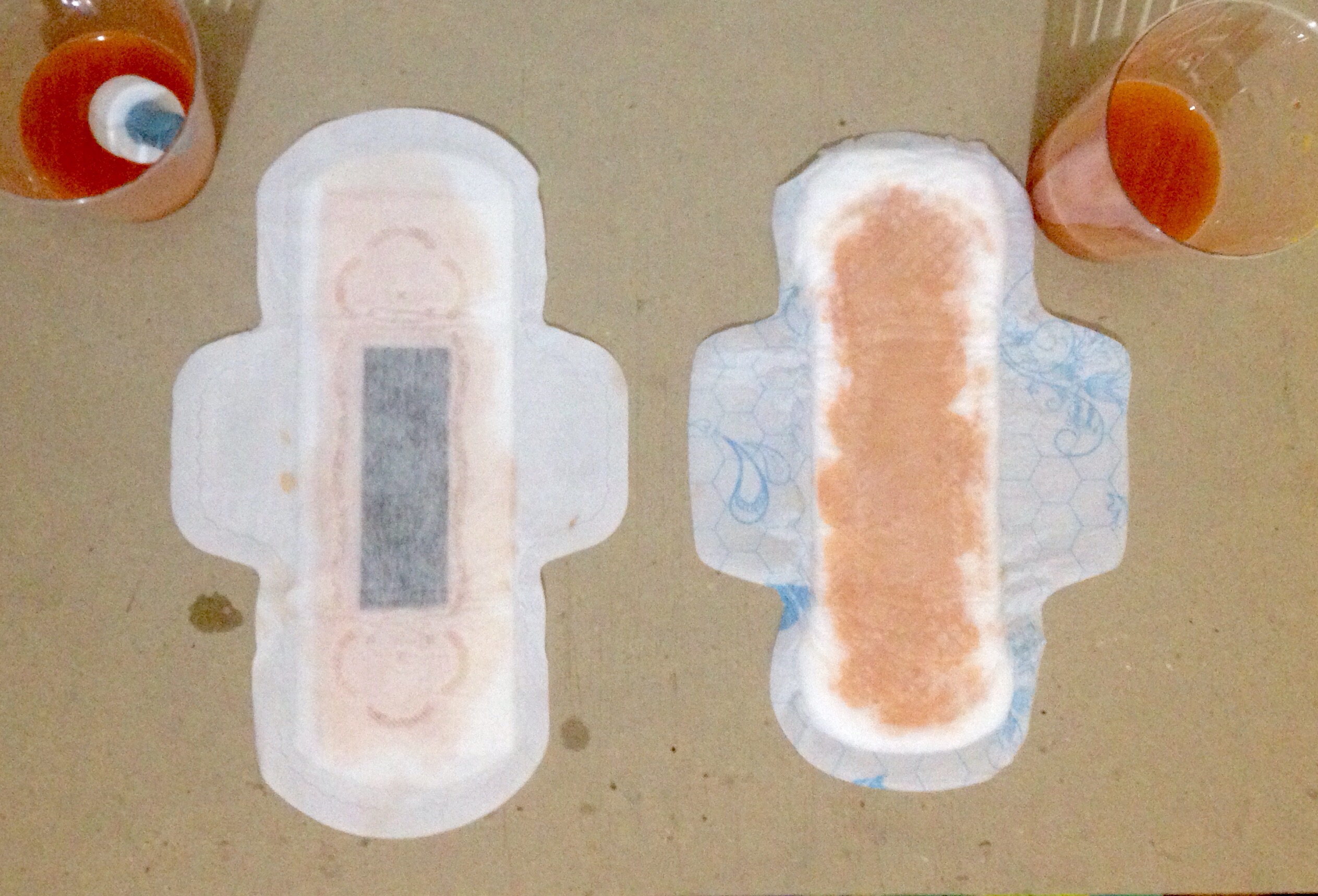 And another 20 drops at around 11am…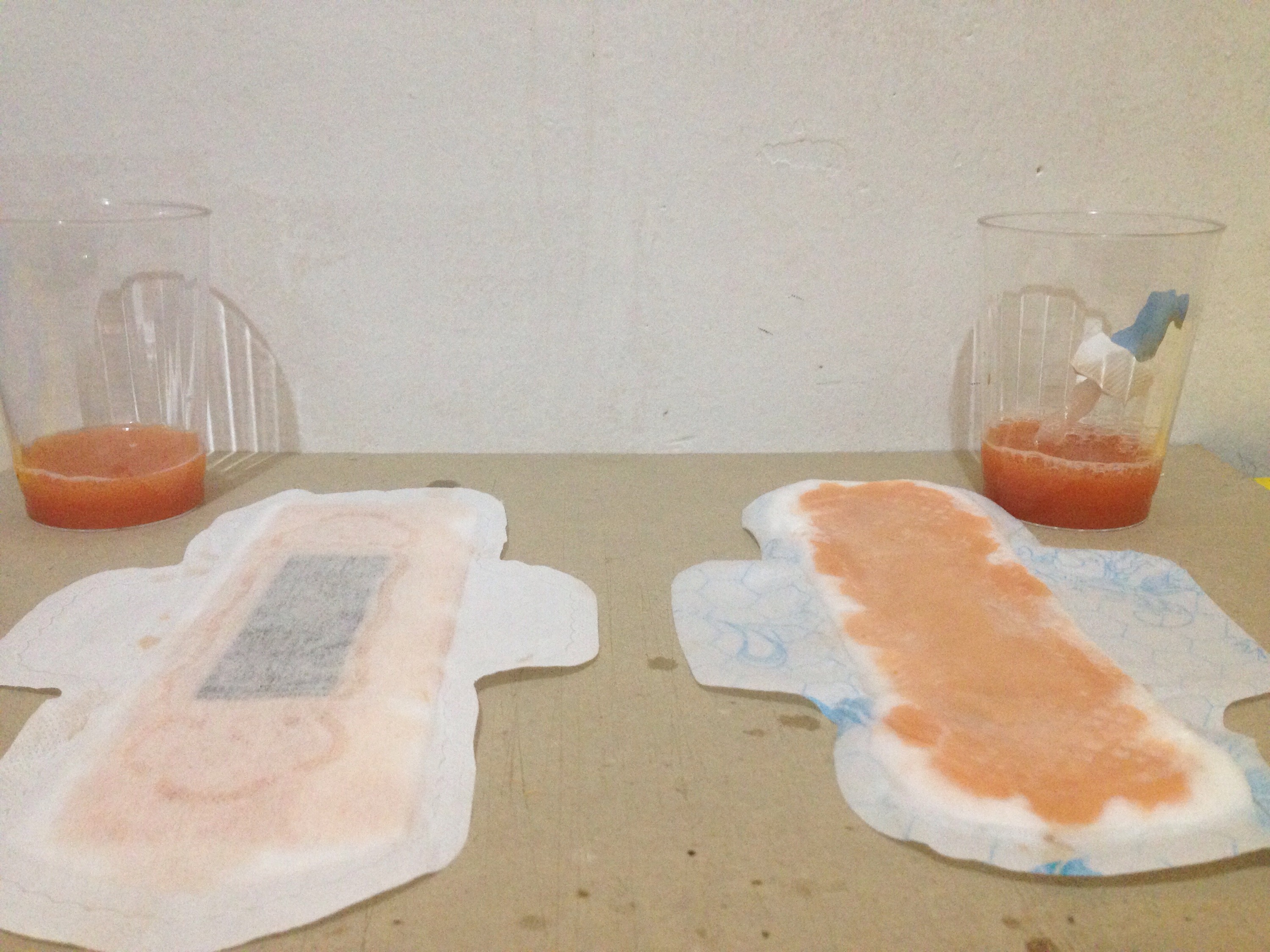 At 1:00 PM, I got a little impatient, and poured the rest of the remaining liquid on each pad. Thinking, well, in reality, things could really get this uncontrollable, right? And the result, was quite disappointing on the side of the brand that I've trusted all these years. As you can see, obviously, the difference between the two pads is quite evident. You can see a lot of spill marks around Brand X, and just a few drops around the Organic Pad. On top view, you can see how distinguished the tinted liquid looks on Brand X, unlike the Organic Pad which seems to still conceal the water mark. Please note that both of them has 1/2 cup of tinted water on, but amazingly they look very different.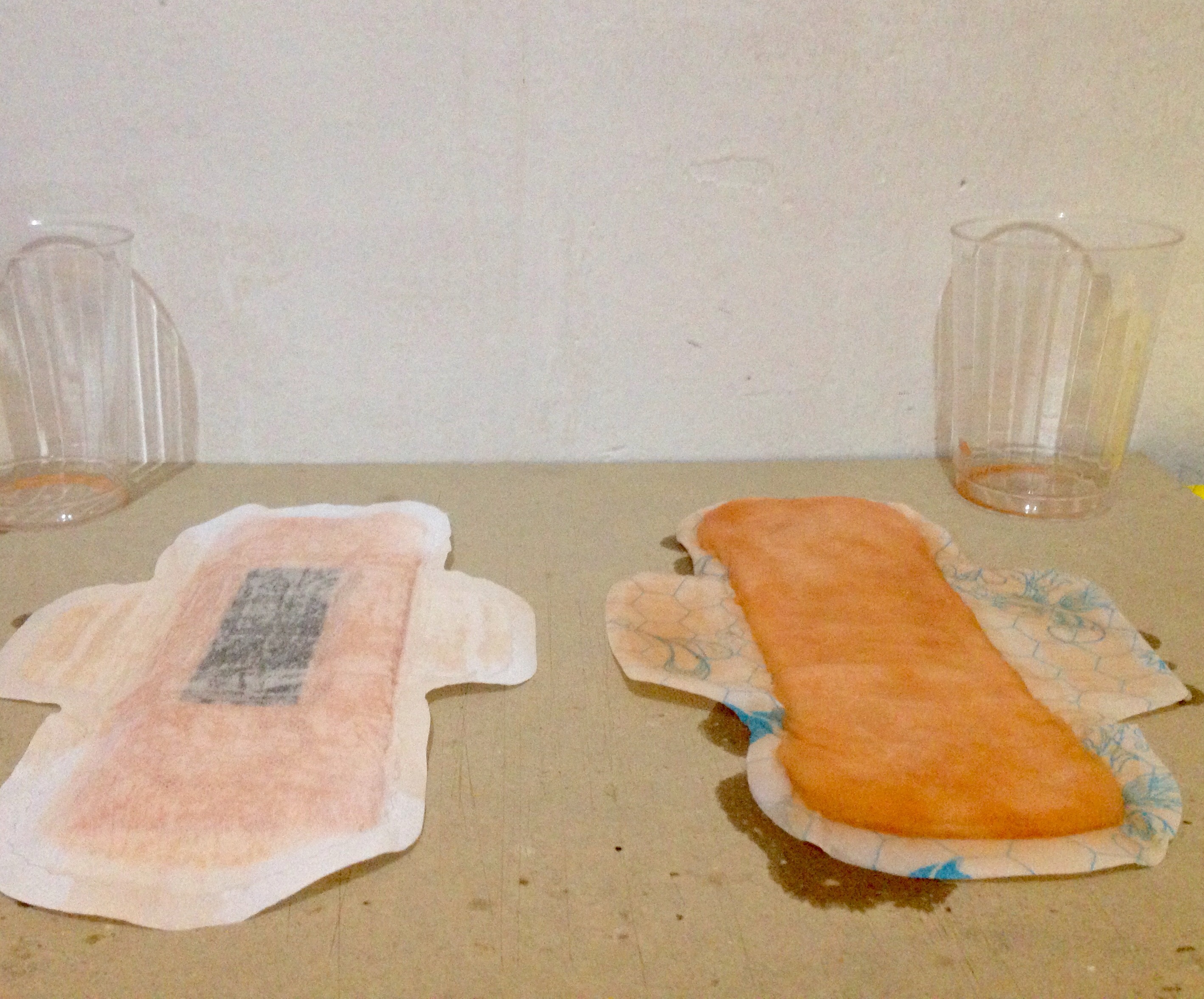 GIRLLLL, LOOK AT THOSE LEAKS!!!! Does the lighter shade indicate it is more absorbent?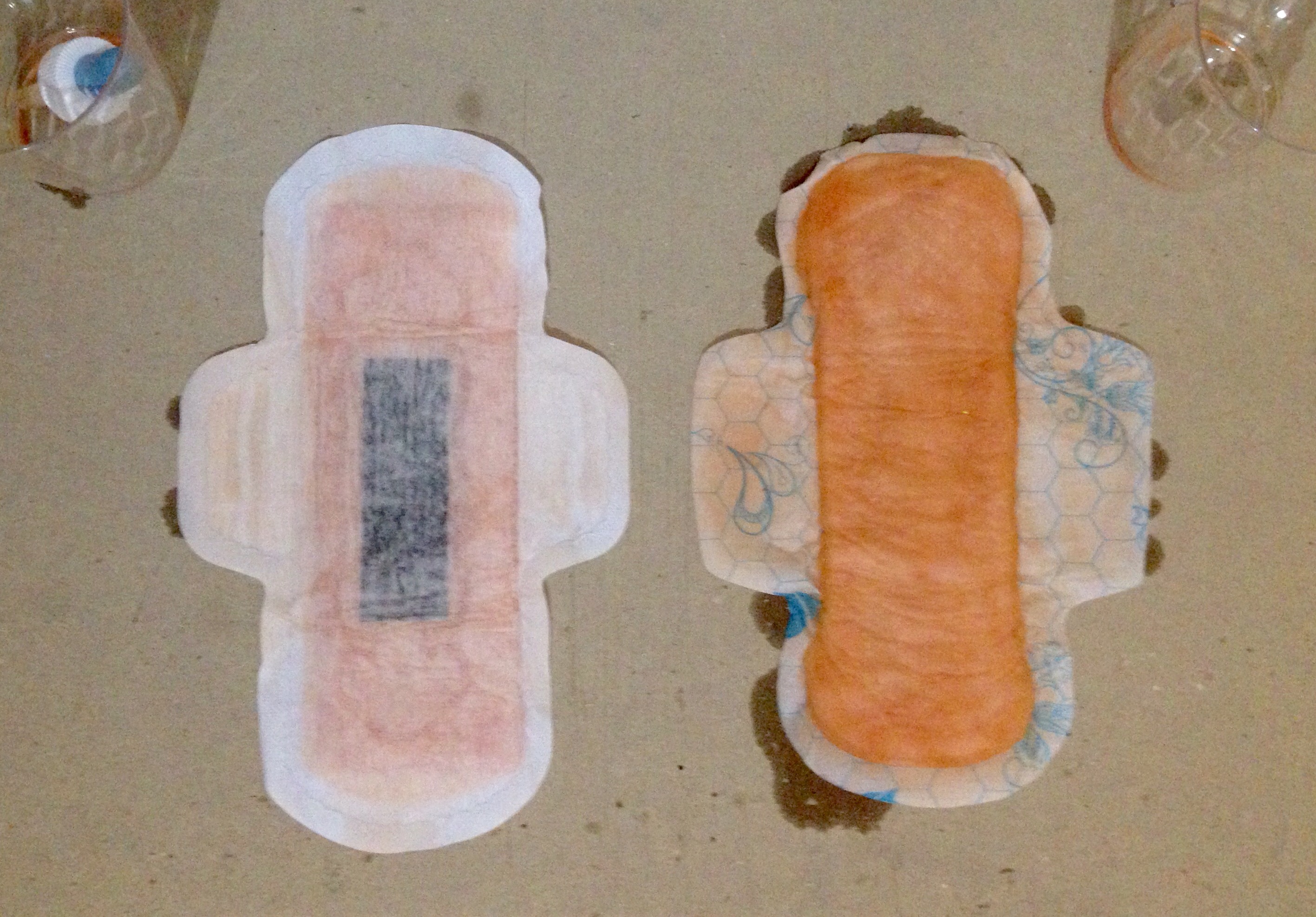 The feels??? I pressed both pads with my fingers, and here's how it looked. Without exaggeration I didn't get any water mark with the Organic Pad, unlike with Brand X.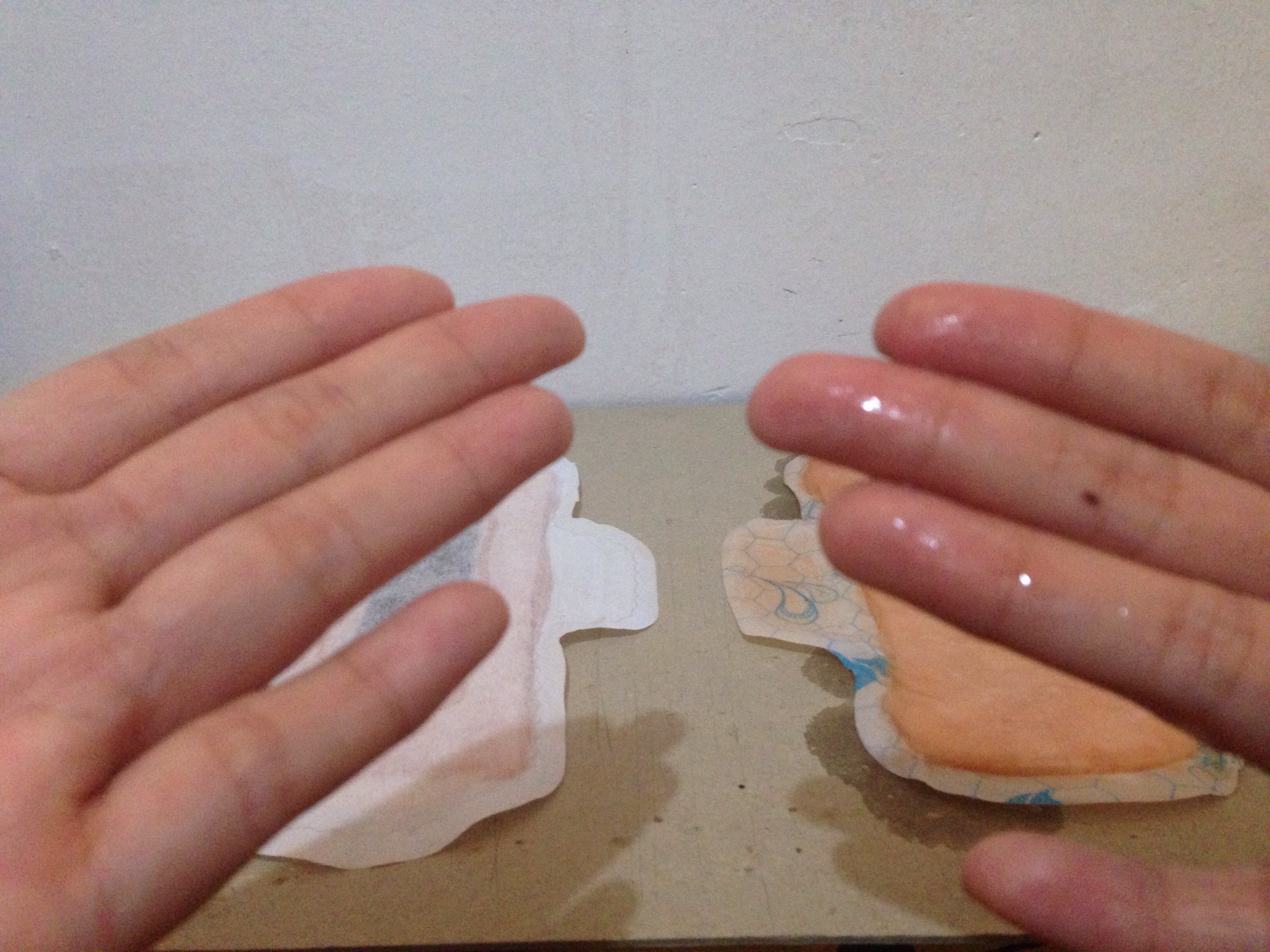 Let's do it one more time….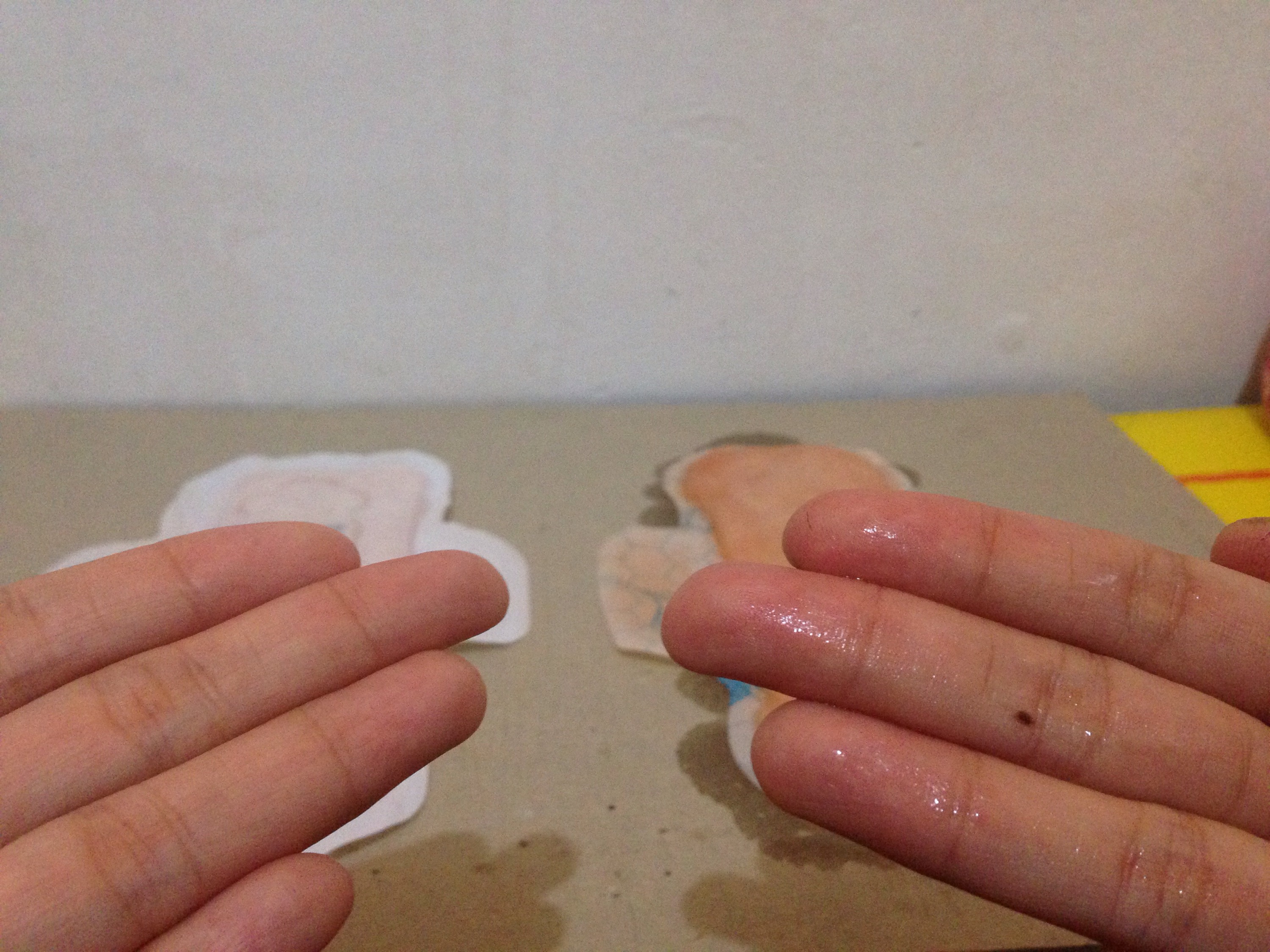 UNBELIEVABLE!!!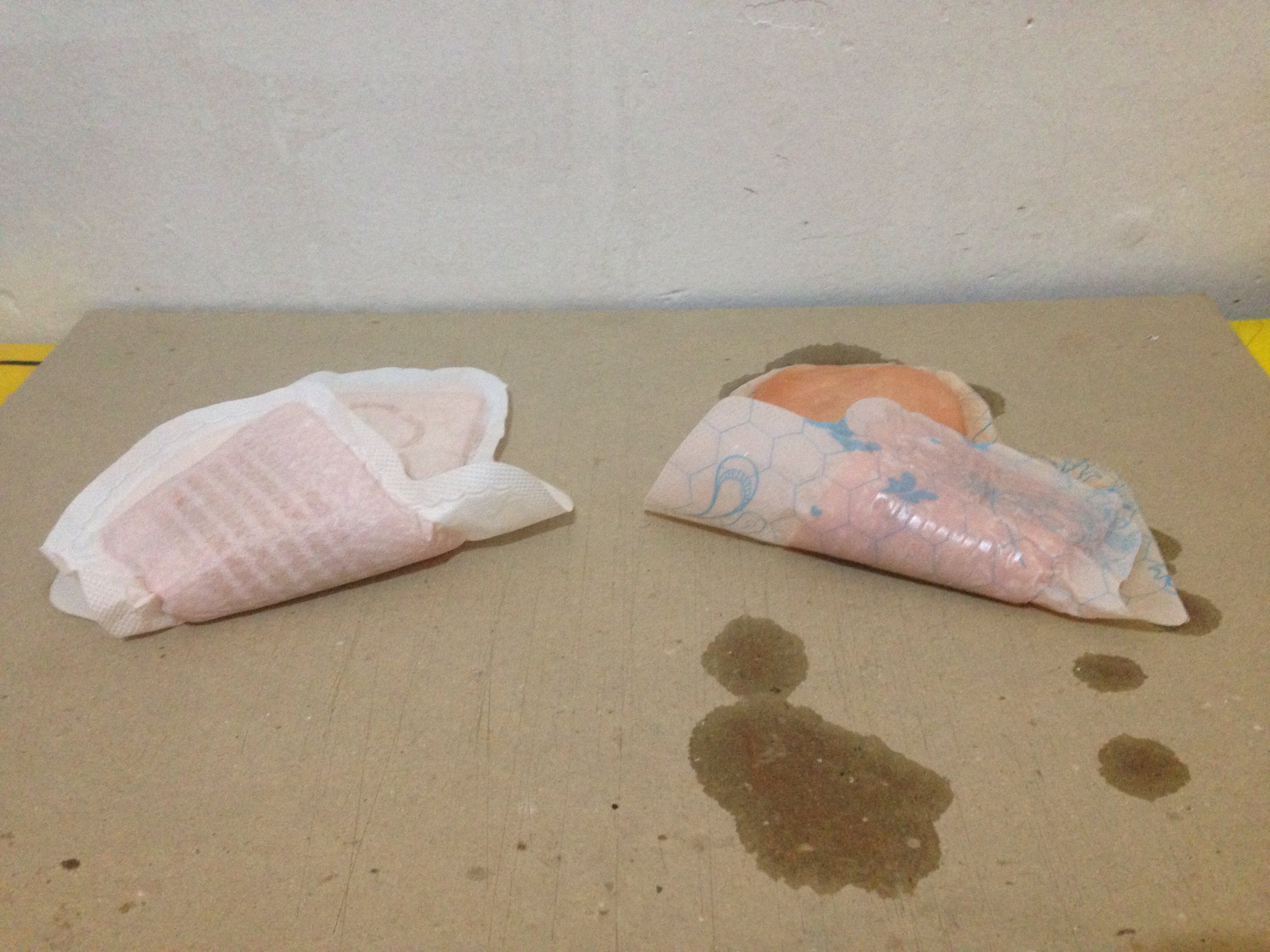 I took a look at the back part of the pads. Wowww…Look at those leaks. This, is for a half cup of liquid, in.. not even 6 hours time duration. I don't know how you would feel about this, if this is the same pad you are using all these years but as for me, I felt kinda cheated.
Trying to make sense of all this, I look at the pricing. Brand X Cottony Soft Regular with Wings (8 pads) is available in the market at Php39.75 or Php5/pad while the Organic Fresh Lady Bamboo Charcoal Anion Sanitary Pad with Wings (10 pads) is at Php 179.25 or Php 18/pad. You may notice quite a big jump on the pricing, as expected from any organic products, but come to think of it, the Organic Pad has remarkably been more absorbent and dry as compared to Brand X. In two hours you have already changed your Brand X pad because of feeling uncomfy-wet. So doing the math, in a span of six hours, 3 Brand X pads most likely? While you're only beginning to feel the wetness from the Organic Pad.
To satisfy my curiosity further, I tried to see how much more liquid the Organic Pad can hold and ended up adding a half cup more. By this time, the pad has reached the limit, it was soaking wet already just like Brand X after pouring the entire 1/2 cup liquid on it.
So, I therefore conclude, after having compared and tested, that the Organic Pad is obviously more absorbent than Brand X. All in all, it did a great job because that means you don't have to worry too much about leaks or period stains.
And we are talking about ABSORBENCY as just one of the many special features of this Organic Pad. This is no ordinary herbal sanitary pad, as Ms. Favs put it, this has an anion chip with charcoal infused with organic actives. Of its many qualities, what captured my attention was the presence of FAR INFRARED and the Herbal Anion that helps in Bacteria Killing, Odor removing functions without side effect; its leak-proof and water locking features that will give me a dry comfy feel and therefore peace of mind. This Organic Fresh Lady Bamboo Charcoal Anion Herbal Sanitary Pad first and the only one of its kind available in the Philippine market. You can check out this LINK to know more.
Need I say, I am very much convinced by this Organic pad, and pretty sure I'm going to start hoarding on this MUST BUY NECESSITY soon, the only down side is that it can only be ordered online or at their shop at 2/F Expansion Building Robinsons Novaliches, Quezon City, Philippines but if there's a will there's a way.