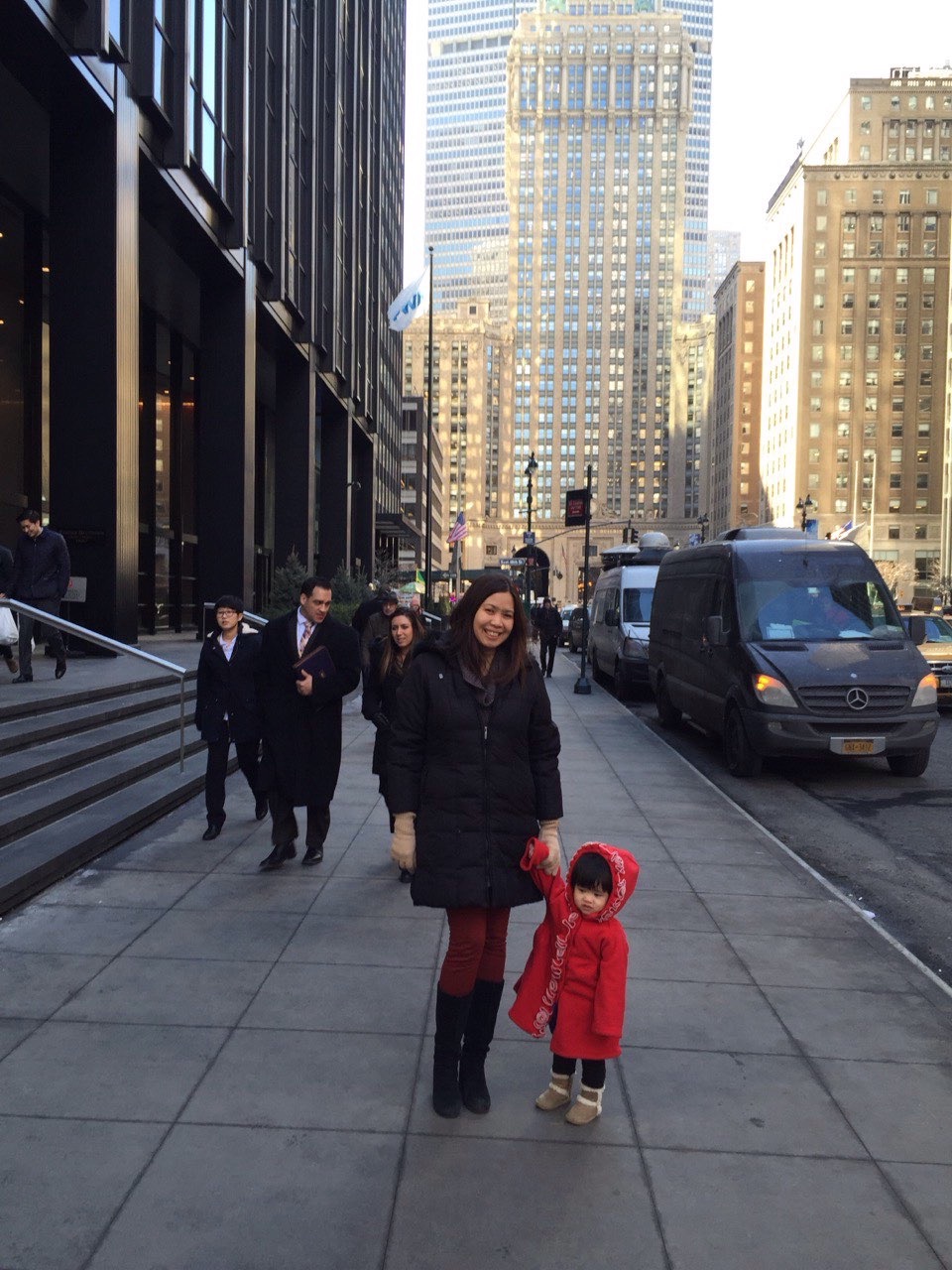 New York City is LOVE! I could walk around Manhattan and get lost all-day and not complain.. but given an up-to-date Tourist City Guide, such as this one, I'm looking forward to give my readers a little hand, hoping this will add ease in the experience.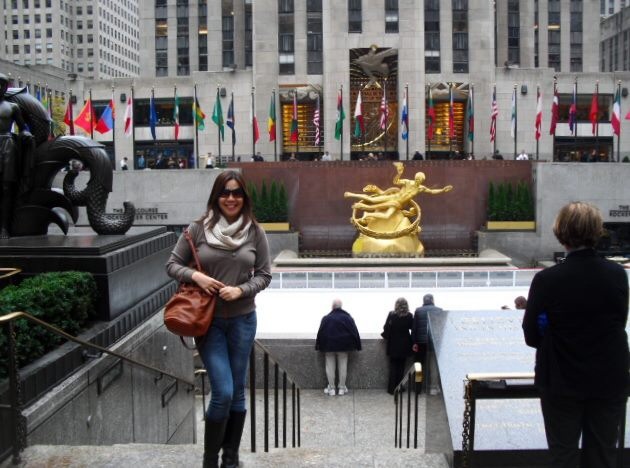 This is a directory of information you may need when taking a City Tour at the Big Apple. All the information is up-to-date since March 11, 2016 and will be updated hopefully every year. It's not exactly everything that you need to know about New York City, okay, but for now, I hope this helps.
Something Every Tourist needs to know about the Geographic Orientation of New York City
The City's five boroughs–the Bronx, Brooklyn, Manhattan, Queens and Staten Island–are linked by bridges, tunnels and ferries. Manhattan is an island 13.4 miles long and 2.3 miles wide (at its widest). Except at its Southern and Northern tips, it has avenues running North and South, and streets running East and West. Traffic generally travels one way, going East on even-numbered streets and West on odd-numberd streets. Fifth Avenue divides Manhattan into East and West sides. Street addresses increase with their distance from Fifth Avenue, usually by 100 per block. Twenty North-South blocks equal a mile and street numbers increase as you go uptown.
Important Phone Numbers:
For any emergencies, police, fire, ambulance, call 911
NYC Government agencies (non-emergency) 311 or 212 NEWYORK
Sales Tax:
For clothing & footwear sales, expect 8.875% (NYC Sales Tax & NY State Sales Tax), items below $110 is still free of Tax. According to a reliable source, the city government started implementing this policy temporarily (below $110= tax free) in 2012, after they noticed people would rather go to New Jersey to shop due to a much lower sales tax.
Tipping in NYC:
Taxi Driver 15%
Valet attendant $2-$5
Waiters/Waitresses 15-20%
Bartenders (per round) $1-$2
Food Delivery Person $2 or 10%
Grocery Loader $1-$3
Hairdresser 15%-20%
Manicurist 15% or more
Bellman $1 per bag or for getting a cab for you
Tour Guide $2-$5 per person in your group
Places to Go To:

Times Square TKTS (for cheap broadway tickets)
TDF Theatre Development Fund
A non-profit service organization for the Performing Arts
For same day theatre tickets at up to 50% off.
Located "under the red steps" in Father Duffy Square on Broadway and 47th Street.
+1(212)9129770
Public Transportation: By Subway, take 1,2,3,4,5,6,N,R,Q,A,C to Times Square.
Theatre Shows:

Phantom of the Opera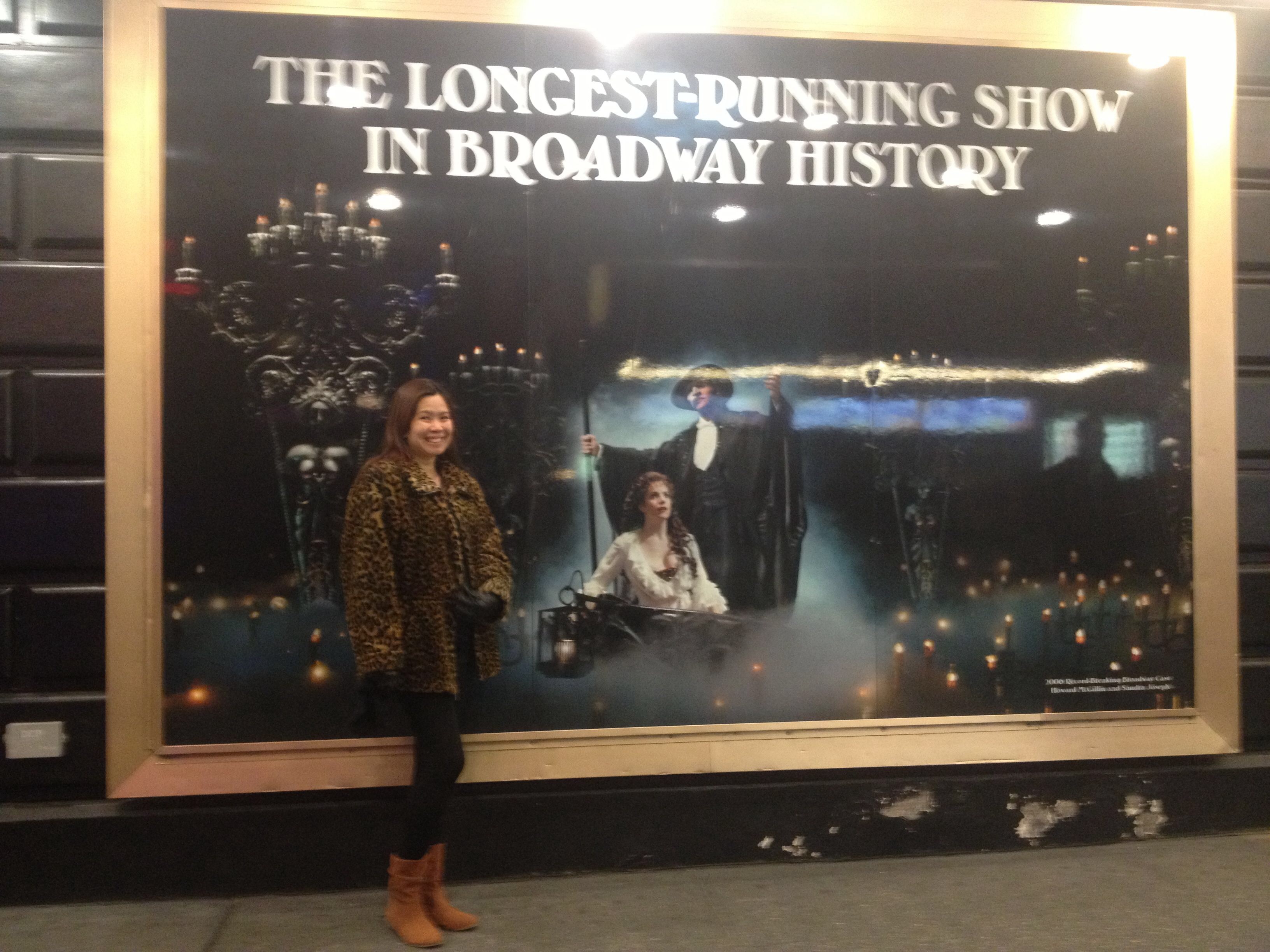 Broadway's longest running musical (over 25 years)
Majestic Theater
247 W 44th street, New York, NY 10036 USA
Opens Mondays- Saturdays 12n- 8pm, Sundays 12n-5pm
+1(212)2396200
www.thephantomoftheopera.com
The Kiss-and-Tell Tale of Roxie Hart a chorus girl who kills her lover as a career move..
Ambassador Theatre
219 West 49th street (between 7th and 8th Avenue) New York, NY
+1(212)2396200
Box Office Hours: Mon-Sat 10am-8pm
www.chicagothemusical.com
Wicked
The Untold Story of the Witches of Oz
Gershwin Theatre
222 West 51st street (between Broadway and 8th avenue) New York City
Box Office Hours: Mon-Sat 10am-8pm Sun 12n-6pm
www.wickedthemusical.com
The Lion King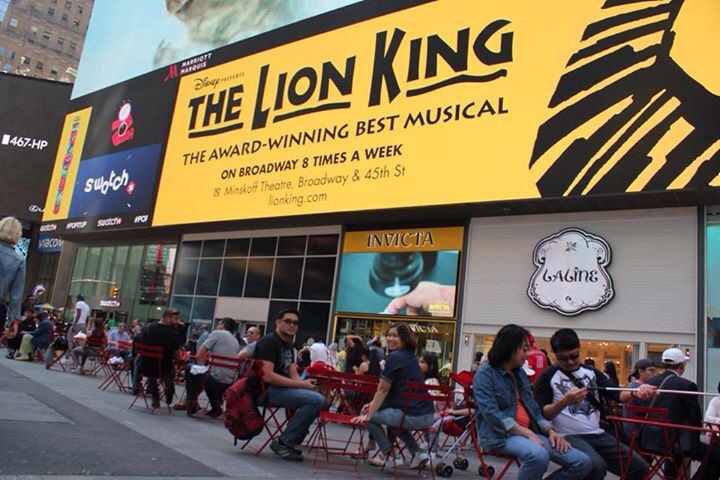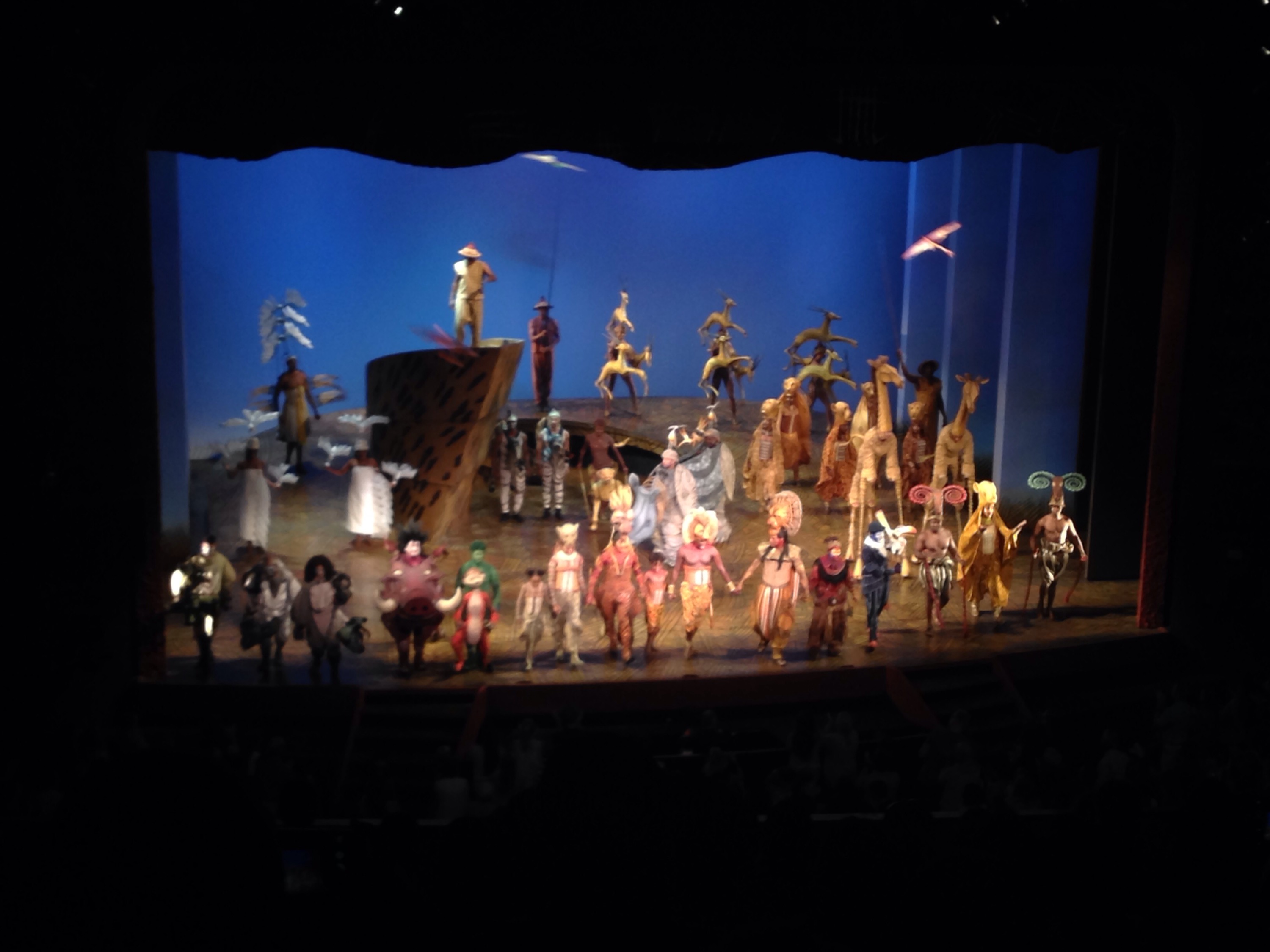 Since it started in 1997, it has become the most successful musical in history.
Minskoff Theatre
200 W.45th street, New York, NY
Box Office Hours: Mon-Sat 10am-8pm; Sun 11am-7pm
+1(866)8702717
www.lionking.com
For other broadway shows, evening performances: Monday, Wednesday, Thursday, Friday, Saturday- 3-8pm; Tuesday- 2-8pm; Sunday-3-8pm
For matinee performances: Wednesday and Saturday-10-2pm; pkease note that there is no evening tickets being sold from 10am to 2pm at Times Square) Sundays 11am-3pm.
www.broadway.com
One World Trade Center/911 Memorial
The tallest structure in NYC since April 2012 (opened in 2014) as it surpassed the height of the Empire State Building. It is the 6th tallest in the world, at 1,776 feet total height.
Dabbed as "Freedom Tower".
285 Fulton street, New York, NY 10007 USA
+1(212)2208500
9/11 Memorial is situated at 180 Greenwich street, New York NY 10007
Open daily from 7:30am-9pm
www.wtc.com
Transportation: 11 subways & PATH trains accessible from WTC. 2,3 at Park Place, A,C,E at Chamber street WTC, N, R; By Bus: M5
Rockefeller Center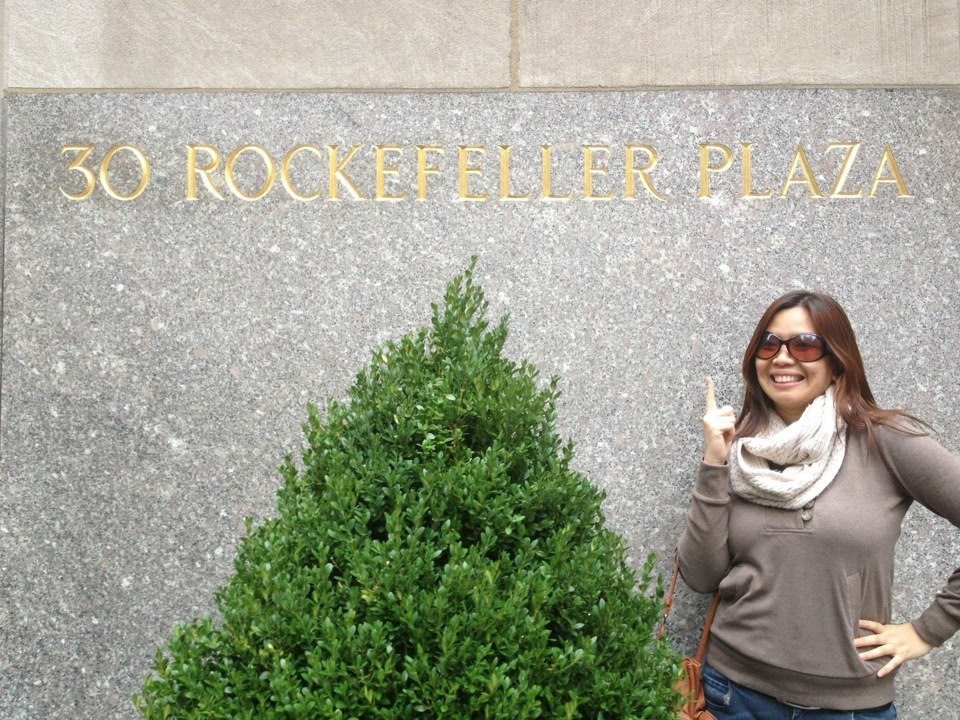 The famous Rockefeller Center located at Midtown Manhattan is considered an Art Deco New York City landmark. Spanning 22 acres and featuring 19 commercial buildings, Rockefeller Center is one of the most popular attractions in NYC, especially during Christmas Seasons. Rockefeller is home to the lighting of the famous Rockefeller Christmas Tree, which is broadcasted live on TV around the world every year.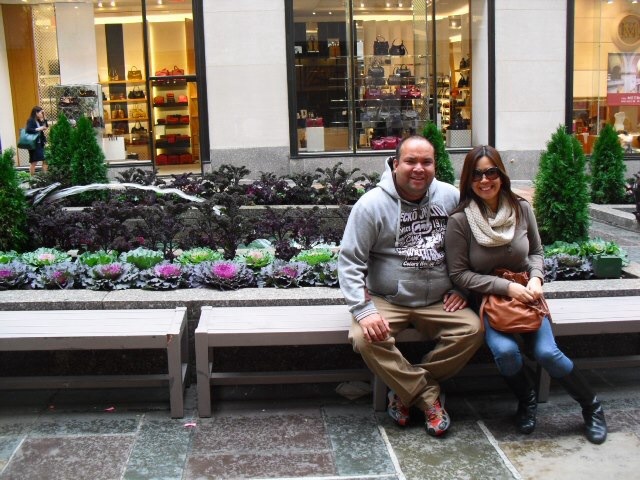 45 Rockefeller Plaza, New York, NY 10111
Stretching from 5th to 7th Avenue and from 47th to 51st streets
Everyday 9:30am to midnight
Admission is free.
But if you go to the Top of the Rock Observation Deck, ticket starts at $32 for adults, $26 for children 6-12 years of age and $30 for Seniors.
Open Daily from 8am-midnight.
30 Rockefeller Plaza New York, NY
+1(212)6982000
Public Transportation: By Subway take B, D, F or Q to 49th street; E or F to Fifth Ave.
The Empire State Building
Is a 102 story skycraper located at Midtown Manhattan NYC.
Considered as an American cultural icon since 1931.
350 5th Ave, New York, NY 10118
Open Daily from 8am-2am
Downtown A,C,E to 34th street, walk East to Empire State Bldg.
+1(212)7363100
www.esbnyc.com


The Statue of Liberty- Liberty Island- Ellis Island
Ellis island is a symbol of American immigration. Tourists from around the world visit the island Immigration museum to search for family history or view geneology records of their ancestry. From the ferry boat ride to the Liberty island to the grounds where Lady Liberty stands, people can simply experience the beauty and splendor of New York City and take a perfect shot of the Lady Liberty.
Located at the Upper New York Bay in Liberty Island south of Ellis Island.
First ferry from mainland: 8:30am
Last ferry from mainland: 5:00pm
www.statueoflibertytickets.com
Metropolitan Museum of Art (a.k.a "the Met")
The Met is a museum showcasing American Architectures, as well as the impressive collections from Asian, Egyptian, Greek, Roman, Medieval, and Islamic Histories.
It's a 2M sq.ft. covering 4 city blocks near Central Park.You may enter the Museum at Fifth Venue and 81st street or at Fifth Avenue and 82nd street.
1000 5th Ave. New York, NY 10028
Museum Hours: Monday, closed (except holiday Mondays), Tue-Thu, 9:30am-9:00pm, Sun, 9:30am-5:30pm
Entrance Fee is $25/ adult $12/ student free for children under 12.
www.metmuseum.org
1000 Fifth Avenue at 82nd street, New York, NY 10028
+1(212)7311498
Public Transportation:
By Subway, Bus
*From the Cloisters: take the M4 bus directly to 82nd street and fifth avenue; or take the A train to 125th street, transfer to the B or C local train, exit at 81st street, and transfer to the M79 crosstown bus across Central Park to Fifth Avenue.
*From the East Side of Manhattan: Take the 4, 5, or 6 train to 86th street and walk three blocks west to Fifth Avenue; or take the M1, M2, M3, or M4 bus along Fifth Avenue (from uptown locations) to 82nd street or along Madison Avenue (from downtown locations).
*From West Side of Manhattan: take the 1train to 86th street, then the M86 crosstown bus across Central Park to Fifth Avenue; or take the C train to 81st street, then the M79 bus across Central Park to Fifth Avenue.
*From Penn Station: Take the M4 bus to 83rd street and Madison Avenue; or take the C local train to 81st street and transfer to the M79 crosstown bus across Central Park to Fifth Avenue. See the MTA website for bus and subway maps.


Museum of the City of New York
New York City Toy Collection- 10,000 object collection of toys and other items of whimsy dollhouses. Please note that the New York Toy Stories, perform.
1220 5th Avenue at East 103rd street, New York, NY 10029
+1(212)534-1672
info@mcny.org
www.mcny.org/visit-the-museum
Museum Hours: Tue-Sun 10am-5pm; Mon- Closed (except Holiday Mondays and May Mondays)
Public Transporation:
By Bus: M1, M3, M4 or M106 to 104th street, M2 to 101st street.
By Subway: #6 Lexington Avenuetrain to 103rd street, walk three blocks west, or #2 or #3 train to Central Park North (110th street), walk one block east to Fifth avenue, then south to 103rd street.
Suggested Admission: Adults $10


American Museum of Natural History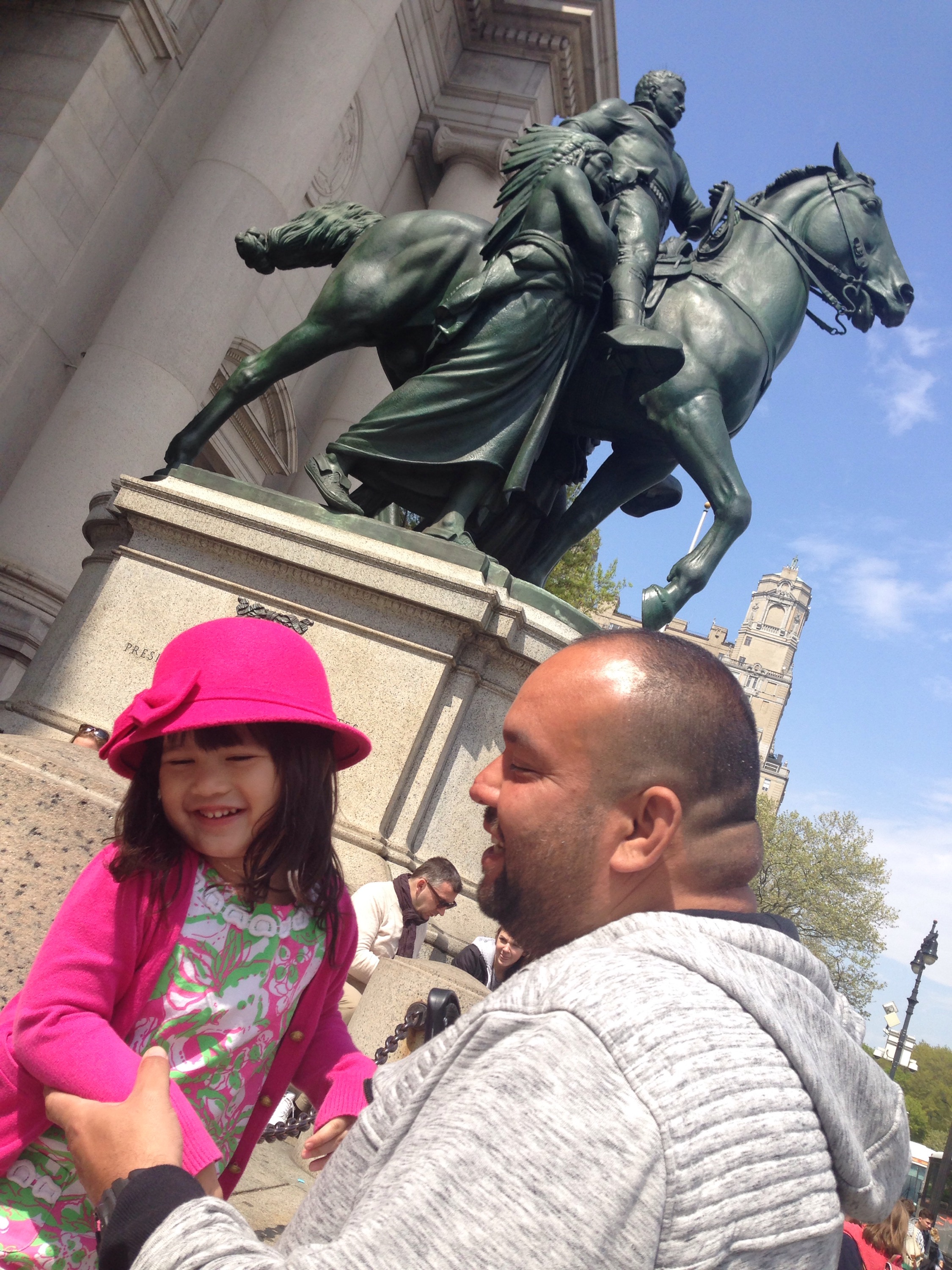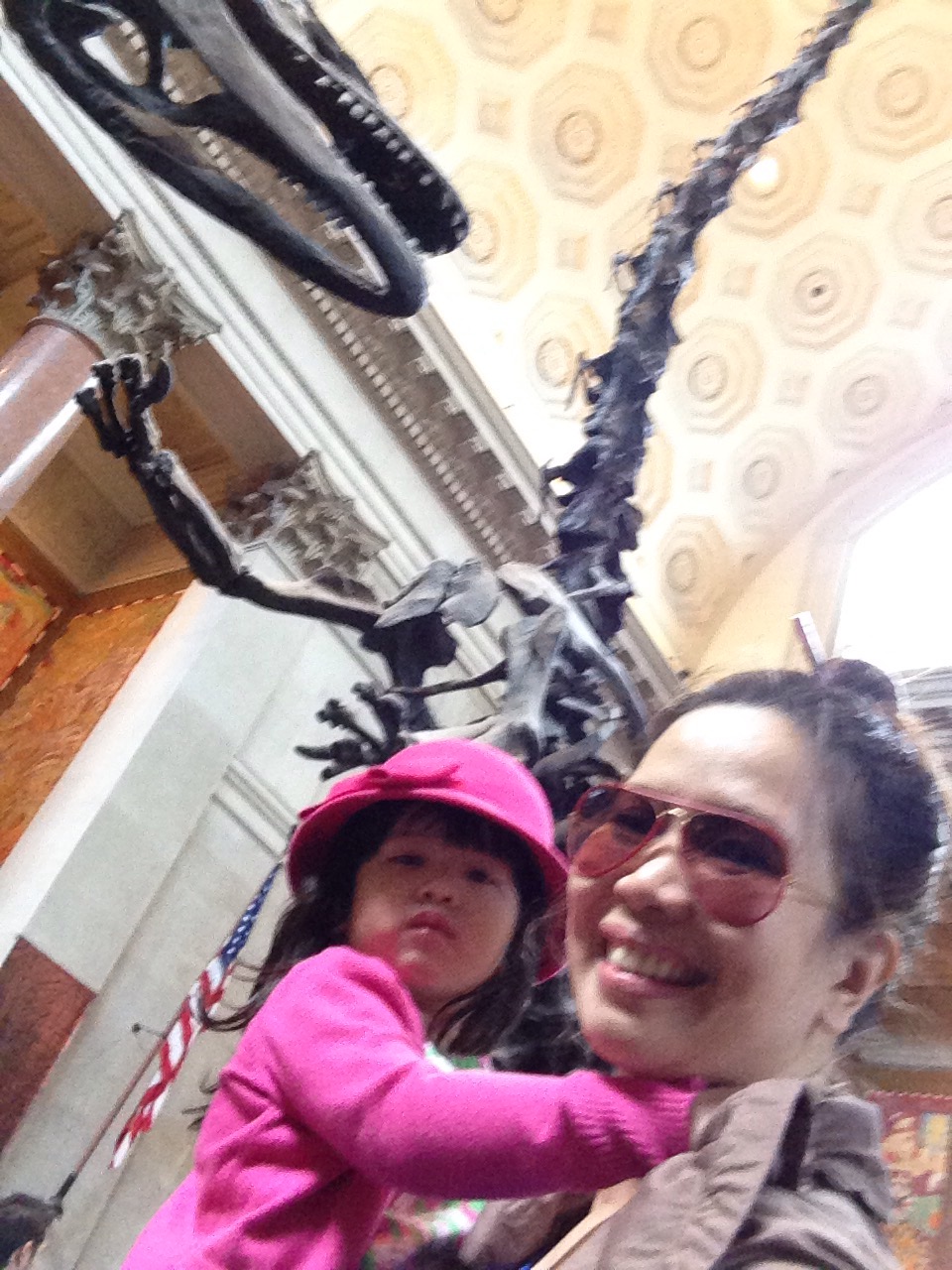 The largest Natural History Museum in the world. The entire museum occupies 4 city blocks and consist of 25 interconnected buildings.
Open daily from 10am-5:45pm except Thanksgiving and Christmas day
79th street and Central Park West, New York City 10024 NY
+1(212)7695100
Transportation: By Subway- B, C to 81st street. By Bus- take the M79 bus.
www.amnh.org
Central Park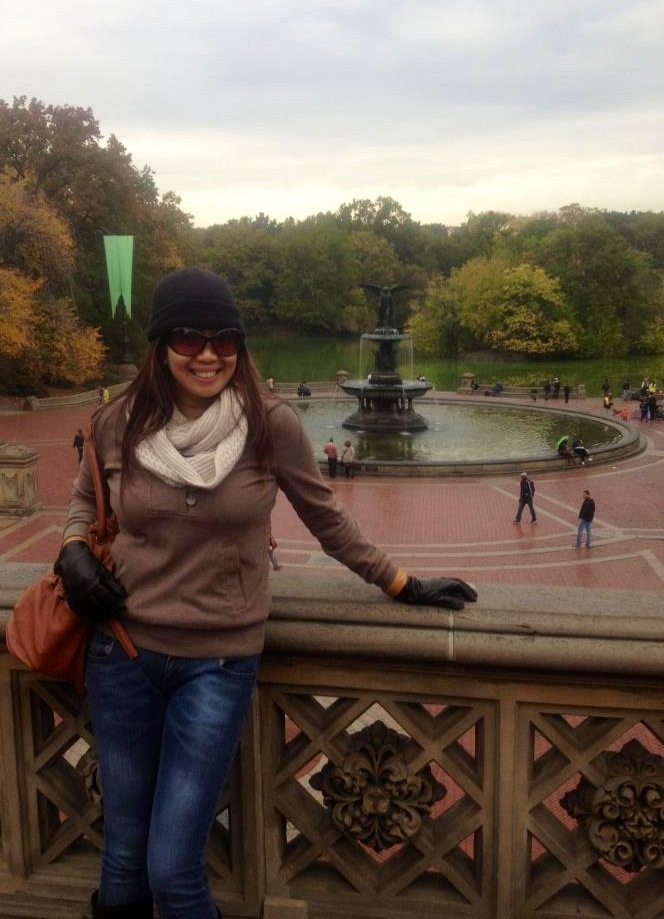 Central Park is managed and maintained by Central Park Conservancy under contract with the City of New York. There's a lot of things to see or do in Central Park (which you will find in a separate blog post).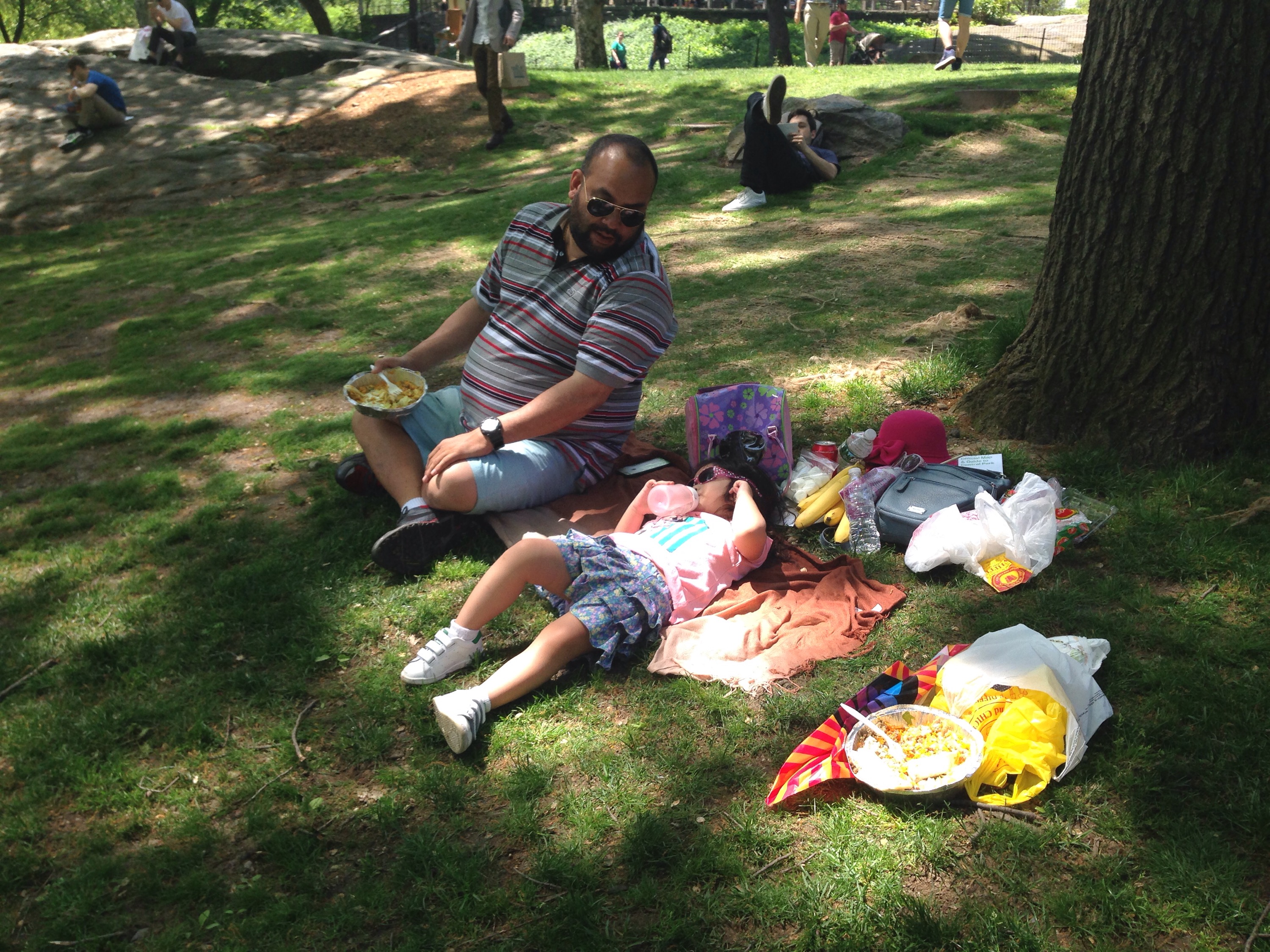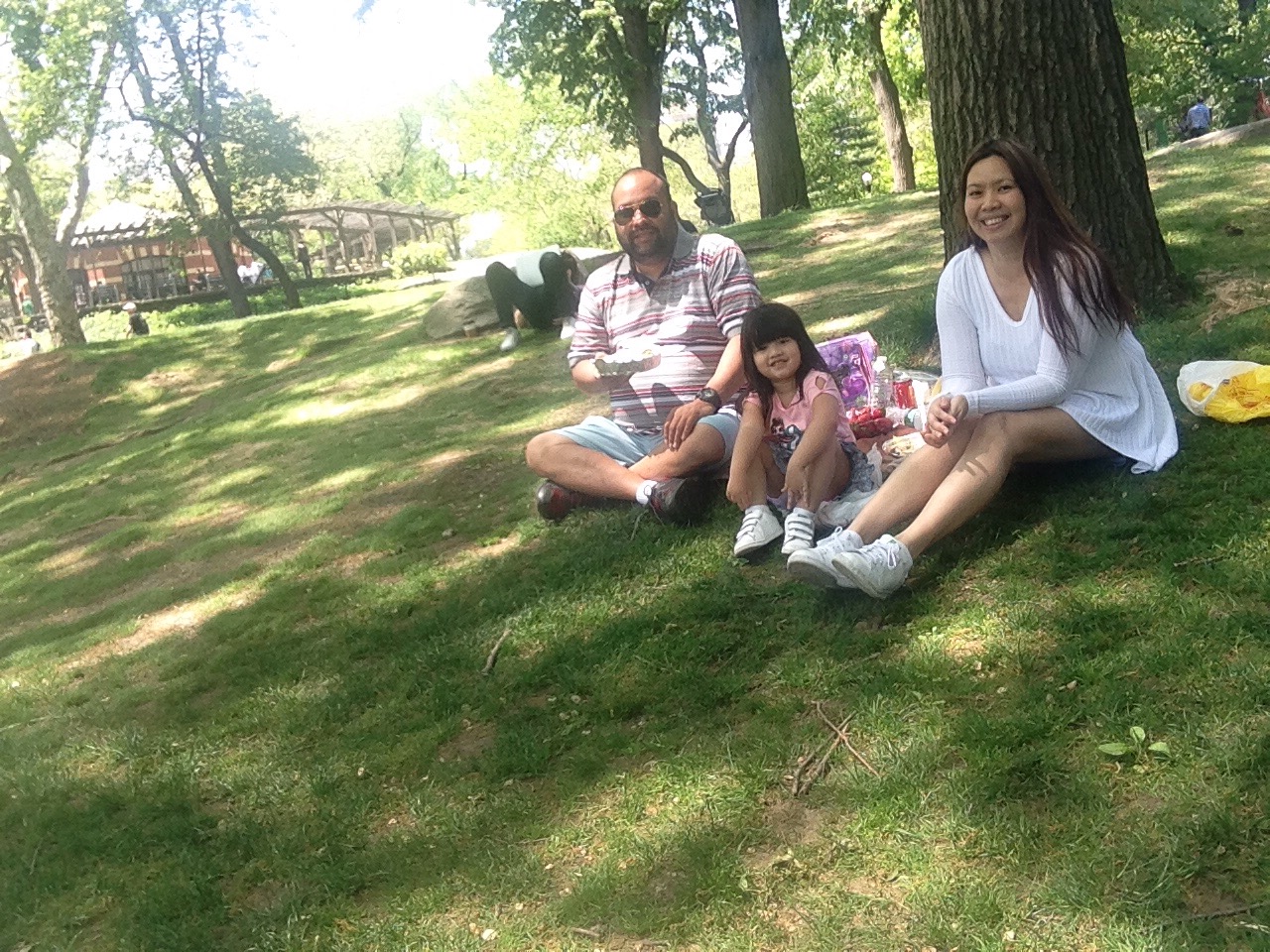 14 East 60th street, New York, 10022 NY
Open Sun- Sat 8am-9pm
Free Admission
+1(212)3106600
Transportation: Accessible by Subway. Take N, R, or Q to the 5th Ave./59th street station in Manhattan and walk north four blocks to 64th street. By Bus, from 5th ave. take M1, M2, M3, M4, M5, M6 or Q32.
www.centralparknyc.org
Where to Eat:
Danny Meyer restaurant
Long line, with Shack cam to view online if it's crowded
www.shakeshack.com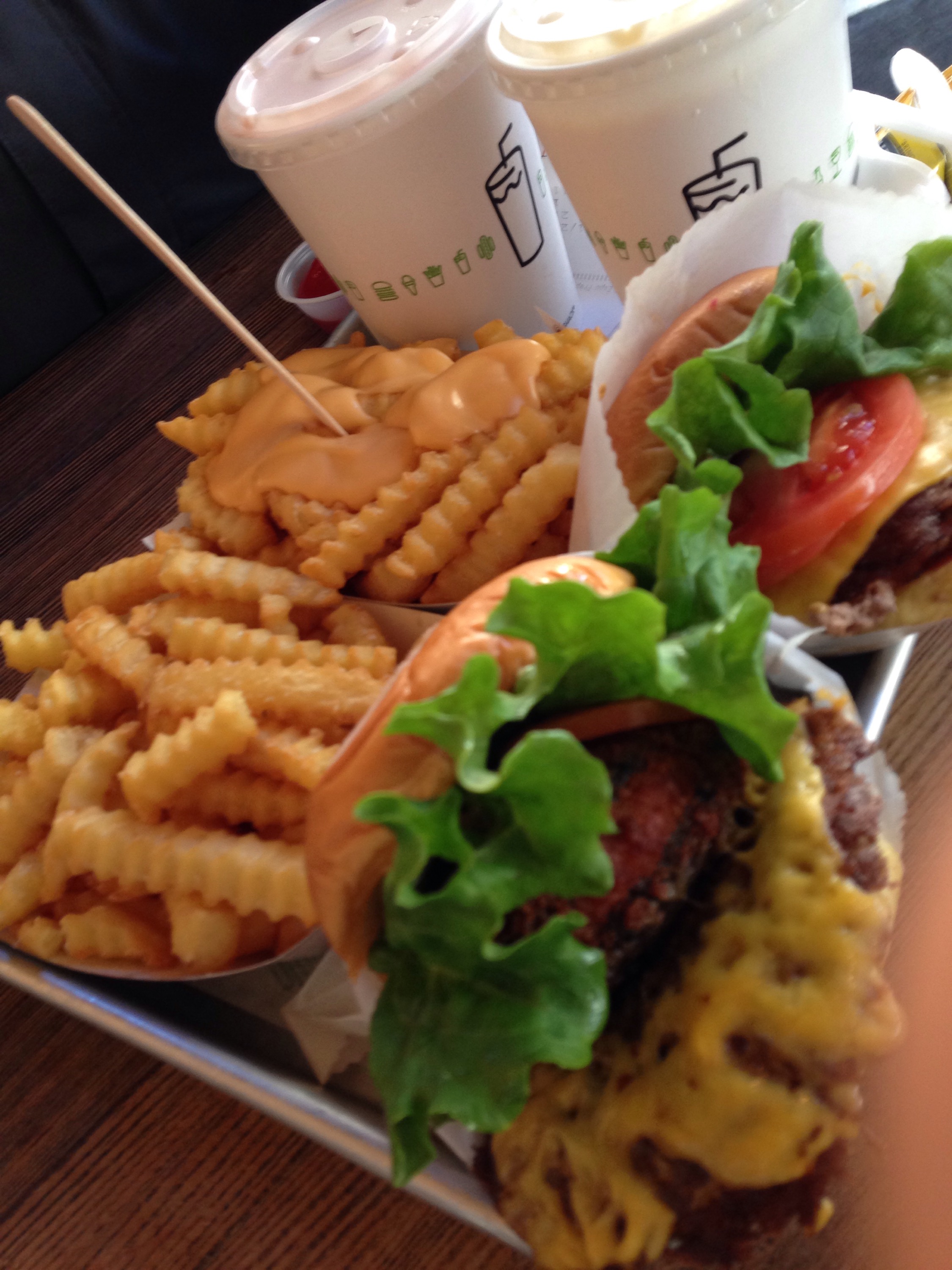 Madison Square Park
Southeast corner Madison Square Park, near Madison Ave. and East 23rd st.
11am-11pm
msp@shakeshack.com
+1(212)8896600
Transpo: Subway R & Q to 23rd street
Upper West Side
366 Colombus Avenue (at 77th street)
10:45am-11pm
uws@shakeshack.com
+1(646)7478770
Transpo: Subway 1, 2, or 3 to 72nd street
Theatre District
691 8th Avenue, Southwest corner of 8th Avenue and 44th street
11:00am-midnight
theater@shakeshack.com
+1(646)4350135
Transpo: Subway A, C, E to Times Square walk to 44th and 8th
Upper East Side
154 E, 86th street (south side of street, mid-block between Lexington and 3rd Avenue)
11:00am-11:00pm, 7days a week
ues@shakeshack.com
+1(646)2375035
Transpo: Subway 4, 5, 6 to 86th street
Gray's Papaya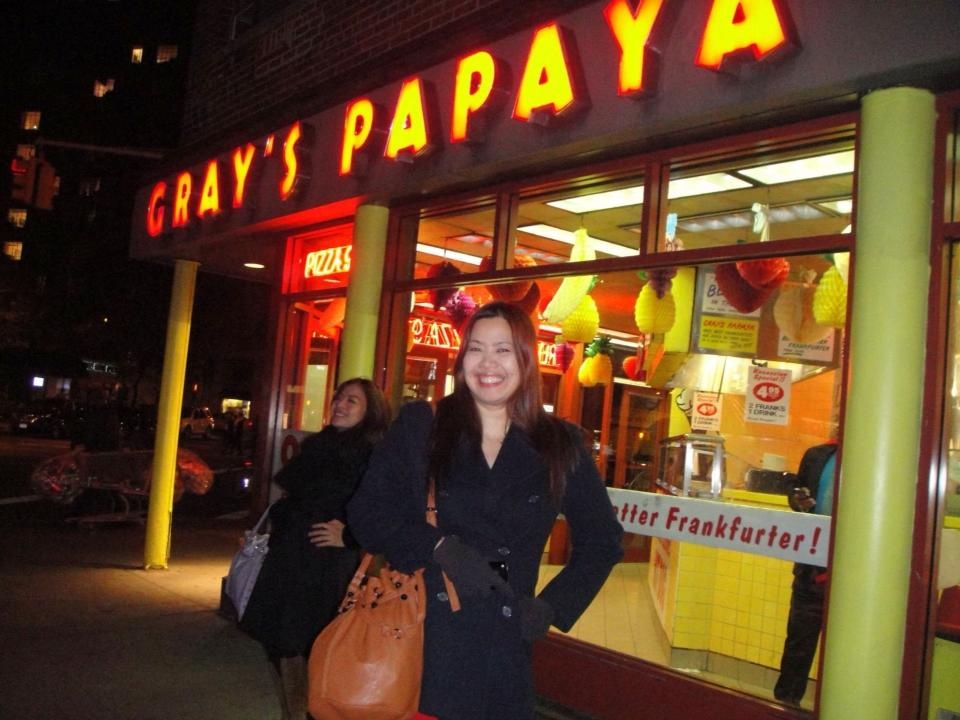 Famous for its inexpensive, high-quality hotdogs. "Papaya" refers to the fruit drink sold at the establishment. Ranked first in its field in Time Out New York. Gray's Papaya appeared in several films including Sex and the City, Fools Rush In, You've Got Mail, The Back Up Plan as well as the TV series How I Met Your Mother.
2090 Broadway Between 71st and 72nd street, New York, 10023 NY
+1(212)7990243
www.grayspapayanyc.com
Famous for its Frozen Hot Chocolate. Seen in the film Serendipity
Reservation is required.
225 East 60th street (between 2nd and 3rd Avenues), New York, New York 10022
Sunday-Thursday 11:30am to midnight; Fri 11:30am to 1:00am; Saturday 11:30am to 2:00am
+1(212)8383531
www.serendipity3.com
Frozen hot chocolate $8.95
$1,000 edible gold nugget


Ess-A-Bagel
The best bagel in NYC.
831 3rd Avenue (and 51st street) New York, New York 10022
+1(212)980-1010
359 1st Avenue (21st street) New York, New York 10010
+1(212)2602252
info@ess-a-bagel.com
Mon-Fri 6:00am-9pm, Sat-Sun 6am-5pm
www.ess-a-bagel.com


Tal Bagels
Serves up dense and chewy bagels
333 East 86th street (1st/2nd Avenue)
+1(212)4276811
5:30am-10pm (7:30pm on Sunday)
Subway 4, 5, 6 to 86th street
www.talbagelsny.com
Price: Bagel 75 cents
The Halal Guys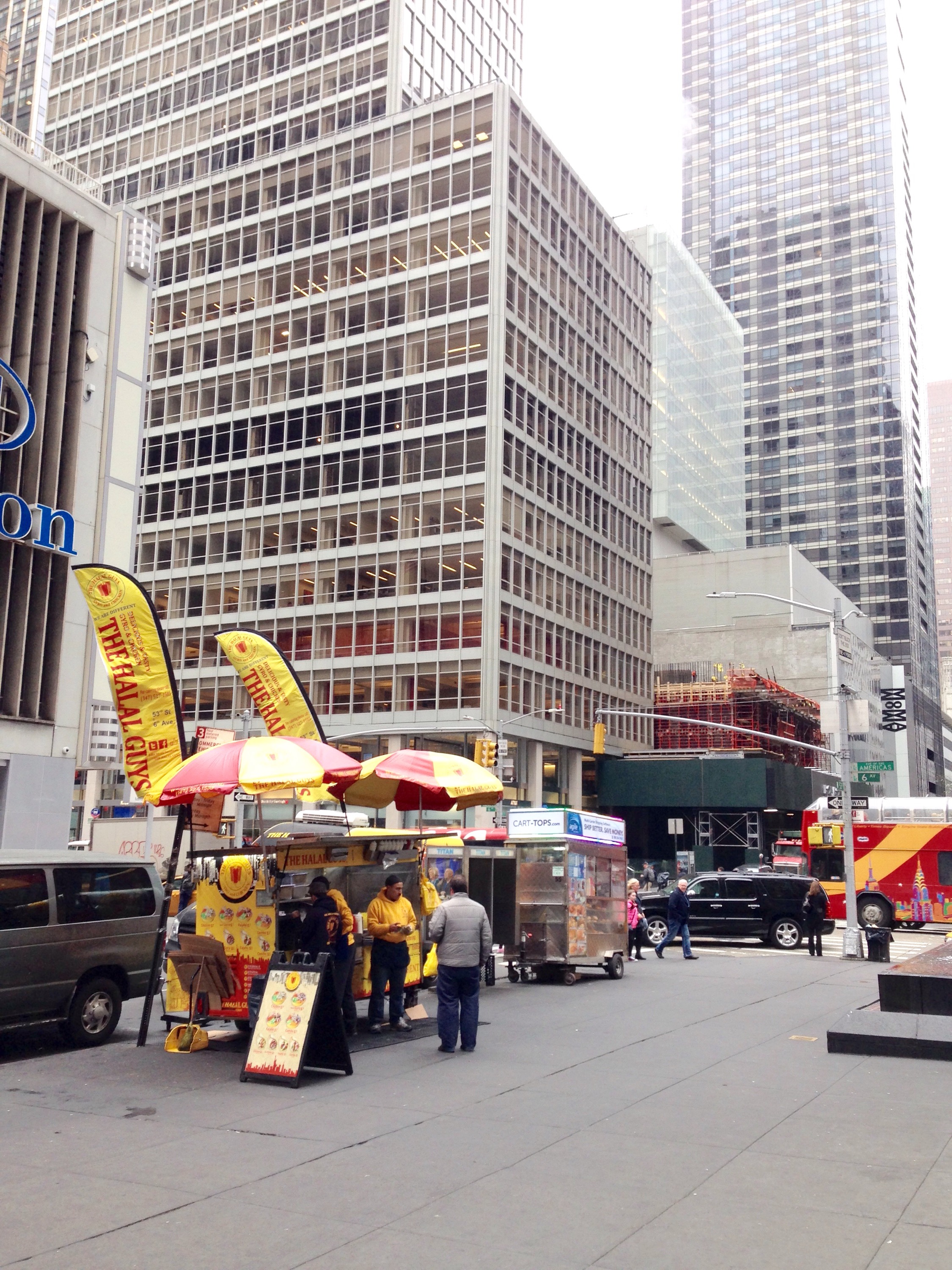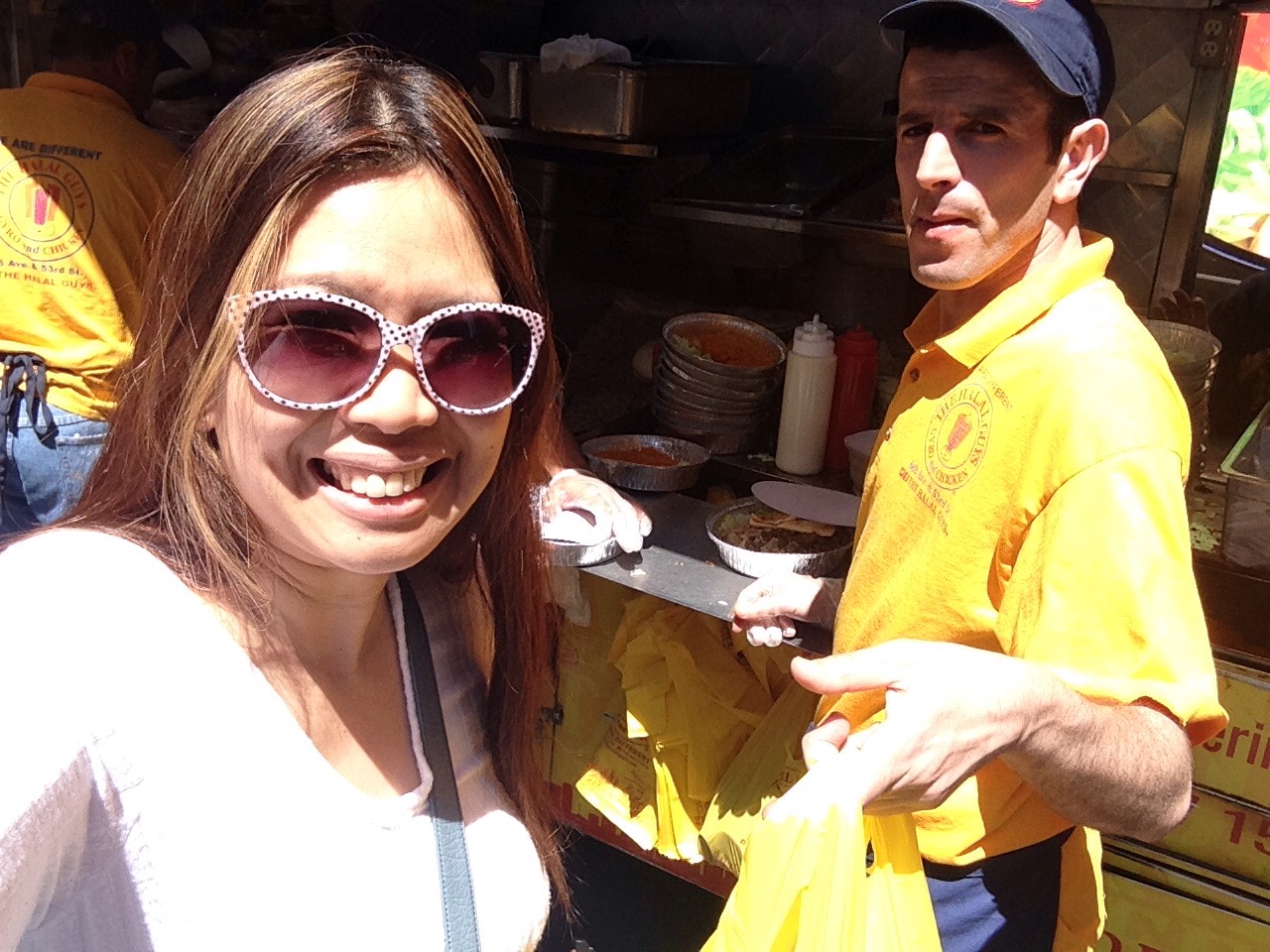 The city's most famous open-air dining destination, and the world's most popular food cart. Serves Middle Eastern Cuisines in platters.
Store: E 14th street, New York, NY 10003 USA
Food carts on the South-East corner of 53rd street and Sixth Avenue in the borough of Manhattan.
Store Hours: Sunday-Thursday 10am-4pm, Friday-Saturday 10am-5pm
www.thehalalguys.com
Transportation: By Subway (via 8th street) take line N, Q, R to 57th street, 7 Avenue.


Chelsea Market


An enclosed urban food court, shopping mall, office building and television production facility located at Chelsea neighborhood.
75 9th Avenue (between 15th and 16th streets), New York, New York 10011
Open daily 7am-9pm
Transportation:
By Subway: A, C, E and L Subway to 14th street and 8th Avenue
By Bus:
Downtown M11 to 15th and 9th Avenue
Uptown M11 to 15th and 9th Avenue
Crosstown M14 to 15th and 9th Avenue
www.chelseamarket.com


Eataly
200 5th Avenue and 23rd street
+1(212) 2292560
info@eataly.com
www.eataly.com
Stores:
Market- entrance on 23rd street and 5th avenue; open daily from 10am-11pm
Eataly Vino- entrance on 23rd street, Mon-Sat 10am-10pm; Sun 12pm-9pm
Caffe Lavazza- entrance on 5th avenue, every day 8am-11pm
Caffe Cergnano- Entrance on 5th Ave., everyday 10am-10:30pm
Restaurants:
La Piazza, Il Pesce (Fish), Le Verdure (Vegatables)-
Monday- Saturday 11am-10:pm, Sunday 11am-9:30pm
La Pizza & Pasta
Monday-Saturday, 11am-10:30pm, Sunday 11am-10pm
Birreria
Sunday-Wednesday, 11:30am-1am; Thursday-Saturday, 11:30am-2am
Manzo Ristorante
Open everyday: lunch- 11:30am-2:30pm; dinner- 5pm-10pm
Reservations are recommended. Call: +1(212)2292180
To Go:
Pizza & Pasta To Go (24th street) Open Daily 11am-10pm
+1(646)3985107
Rosticceria
Daily 11:30am-10pm
Paninoteca
Open daily 11am-5pm
Gelateria
Open daily 11am-11pm
Focaccia
Open daily 11:30am-10pm
Dean & Deluca


Soho Store: 560 Broadway (at Prince street)
+1(212)2266800
Monday-Friday 7am-8pm
Saturday-Sunday 8am-8pm
www.deandeluca.com
Whole Foods Market


The largest retailer of natural and organic food
Concourse 1, Time Warner Building, Columbus Circle
+1(212)8239600
Shop Hours Sun-Sat 8am-11pm
www.wholefoodsmarket.com
Murray's Cheese Greenwich Village


Serves sumptuous made-to-order grilled breakfast and lunch.
254 Bleecker street (between 6th and 7th avenue), New York, NY 10014
+1(888)MYCHEEZ or +1(212)2433289
Store Hours: Mon-Sat 8am-8pm, Sun 10am-7pm
www.murrayscheese.com
Junior's Restaurant (Cheesecake)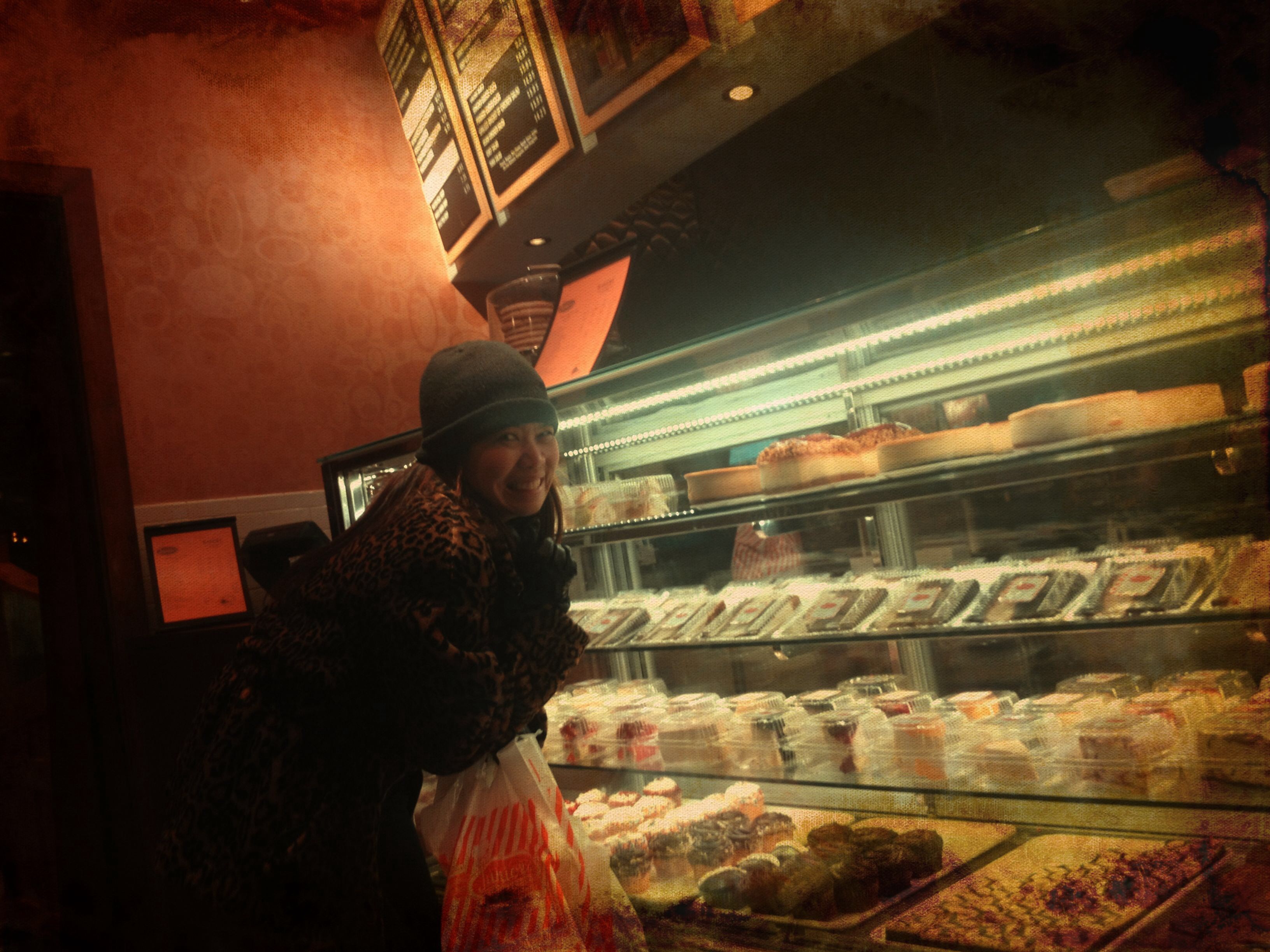 One of the best Mid-town places to grab a bite. Famous for their cheesecakes.
1515 Broadway, New York, New York 10019 USA
Open Mondays-Fridays 6:30am-12am; Saturday-Sunday 6:30am-1am
+1(212)3022000
Other branches: Grand Central Terminal 89 E 42nd street, New York, NY 10017, USA
+1(212)9835257
386 Flatbush Ave. Ext., Brooklyn, New York, NY 11201, USA
+1(718)8525257
www.juniorcheesecake.com
Will update this from time to time. Find out more information here