New York City is LOVE! I could walk around Manhattan and get lost all-day and not at all complain. My memory of the very first time I step foot in the city is still vivid, those bright billboards and lights didn't just flash in my face, they dazzled in my eyes. I bet you can easily tell by the look at this photo-journal how much I fell in love with the City. Need I say, I am beyond grateful and the least I could do is give back by sharing this up-to-date Tourist City Guide, which I hope can help my readers a lot to add ease in their overall New York experience. Join us in this photo tour and get familiarized with the things you need to know before you make that memorable trip. 
This is a directory of information you may need when taking a City Tour at the Big Apple. All the information is up-to-date (latest update is March 2023) and will be updated hopefully every year. It's not exactly everything that you need to know about New York City, okay, but for now, I hope this helps.
Something Every Tourist needs to know about the Geographic Orientation of New York City
The City's five boroughs–the Bronx, Brooklyn, Manhattan, Queens and Staten Island–are linked by bridges, tunnels and ferries. Manhattan is an island 13.4 miles long and 2.3 miles wide (at its widest). Except at its Southern and Northern tips, it has avenues running North and South, and streets running East and West. Traffic generally travels one way, going East on even-numbered streets and West on odd-numbered streets. Fifth Avenue divides Manhattan into East and West sides. Street addresses increase with their distance from Fifth Avenue, usually by 100 per block. Twenty North-South blocks equal a mile and street numbers increase as you go uptown.
By Train, you can reach NYC by NJ Transit, Long Island Railroad or Metro-North Railroad. Amtrack also offers a convenient transportation service from cities near or far.
MTA Subways and Buses uses MetroCard to take you to nearly every corner of the City. Taxi cabs Uber or Lyft rides are also a quick way to get around the five boroughs.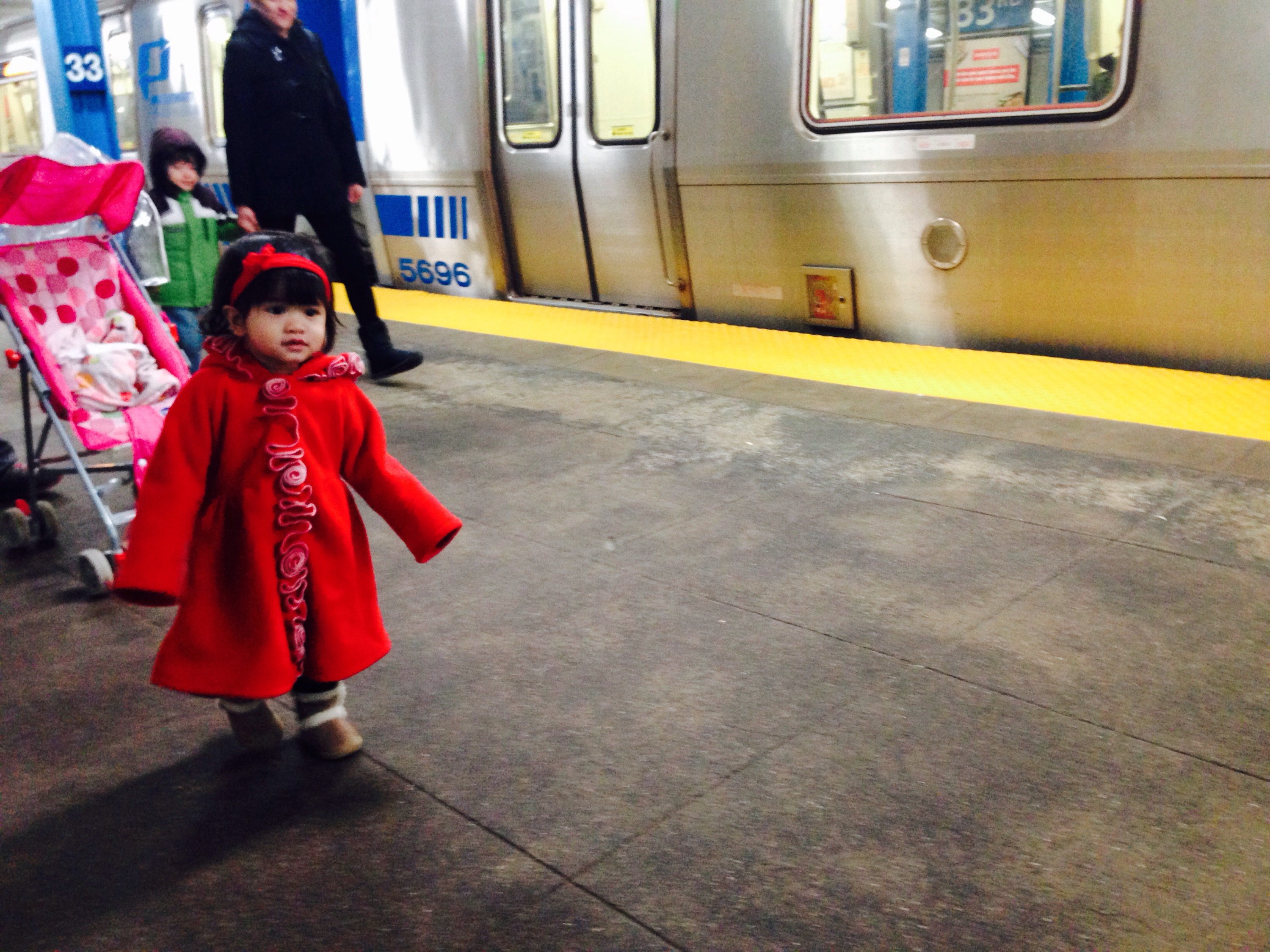 Important Phone Numbers: For any emergencies, police, fire, ambulance, call 911
NYC Government agencies (non-emergency) 311 or 212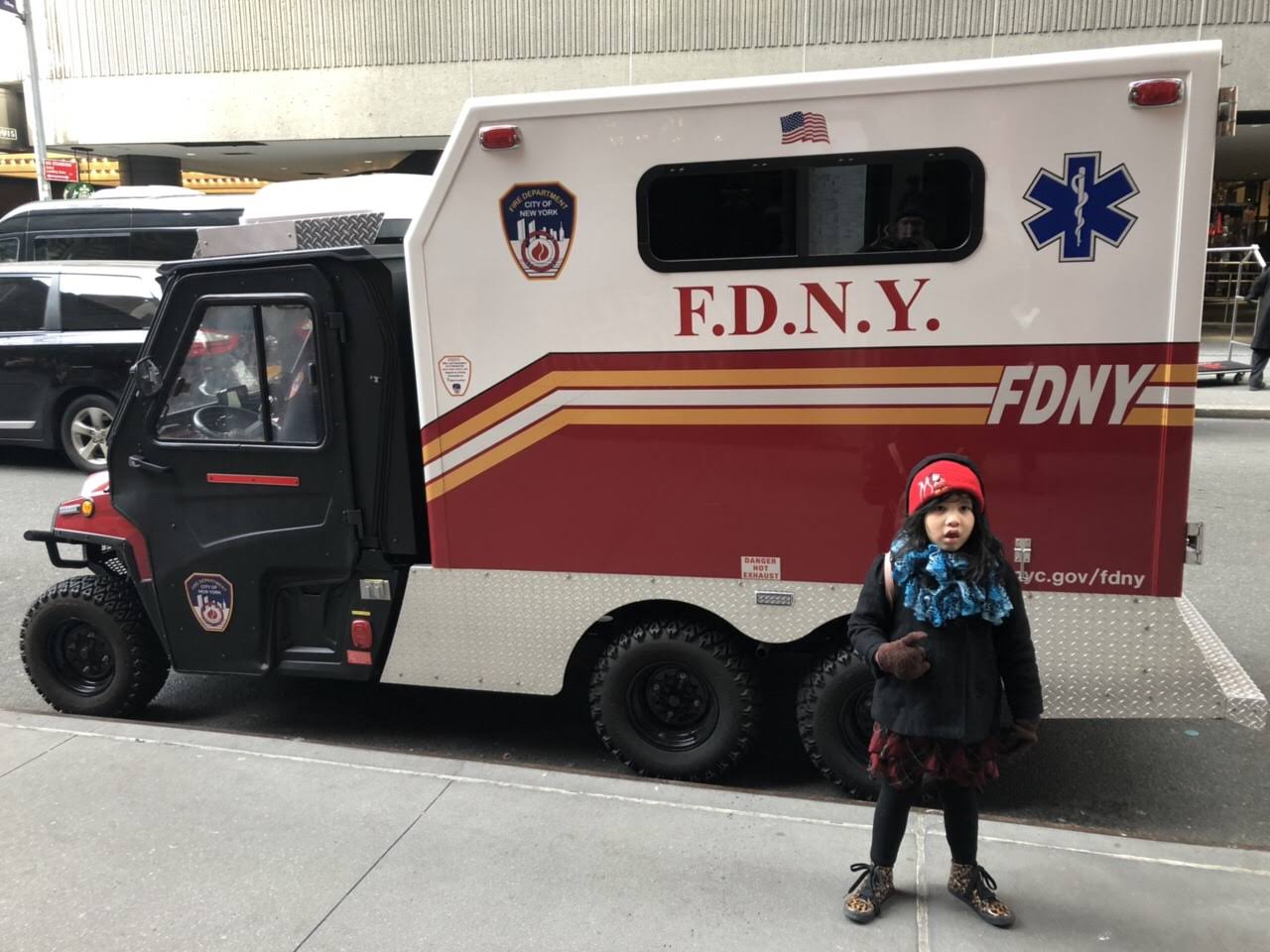 New York Sales Tax:
For clothing & footwear sales, expect 8.875% (NYC Sales Tax & NY State Sales Tax), items below $110 is still free of Tax. According to a reliable source, the city government started implementing this policy temporarily (below $110= tax free) since 2012, after they noticed people would rather go to New Jersey to shop due to a much lower sales tax.
Tipping in NYC:
Taxi Driver 15-20%
Valet attendant $2-$5
Waiters/Waitresses 15-20%
Bartenders (per round) $1-$2
Food Delivery Person $2 or 10%
Grocery Loader $1-$3
Hairdresser 15%-20%
Manicurist 15% or more
Bellman $1 per bag or for getting a cab for you
Tour Guide $2-$5 per person in your group
Internet Access:
The City has free WIFI hot spots available at any LinkNYC kiosks which you can find on every sidewalks all over town. All Subway stations has them, so whether you need to send a quick email or need to navigate your way using the internet, you'll have no problem connecting in the City.
Places To Go To:
The New York Times Square 
Located in Midtown Manhattan, New York, Time Square is the center of the Theater District. Also famous as the place where New Yorkers gather to celebrate the arrival of New Year. It earned the nickname "Crossroad of the World" it has also become a venue for advances in big, bright electric signage and advertisement. Time Square Buildings have been required by law to display eye-catching signs, and as a result, the area remains a flashing nonstop feast for the eyes.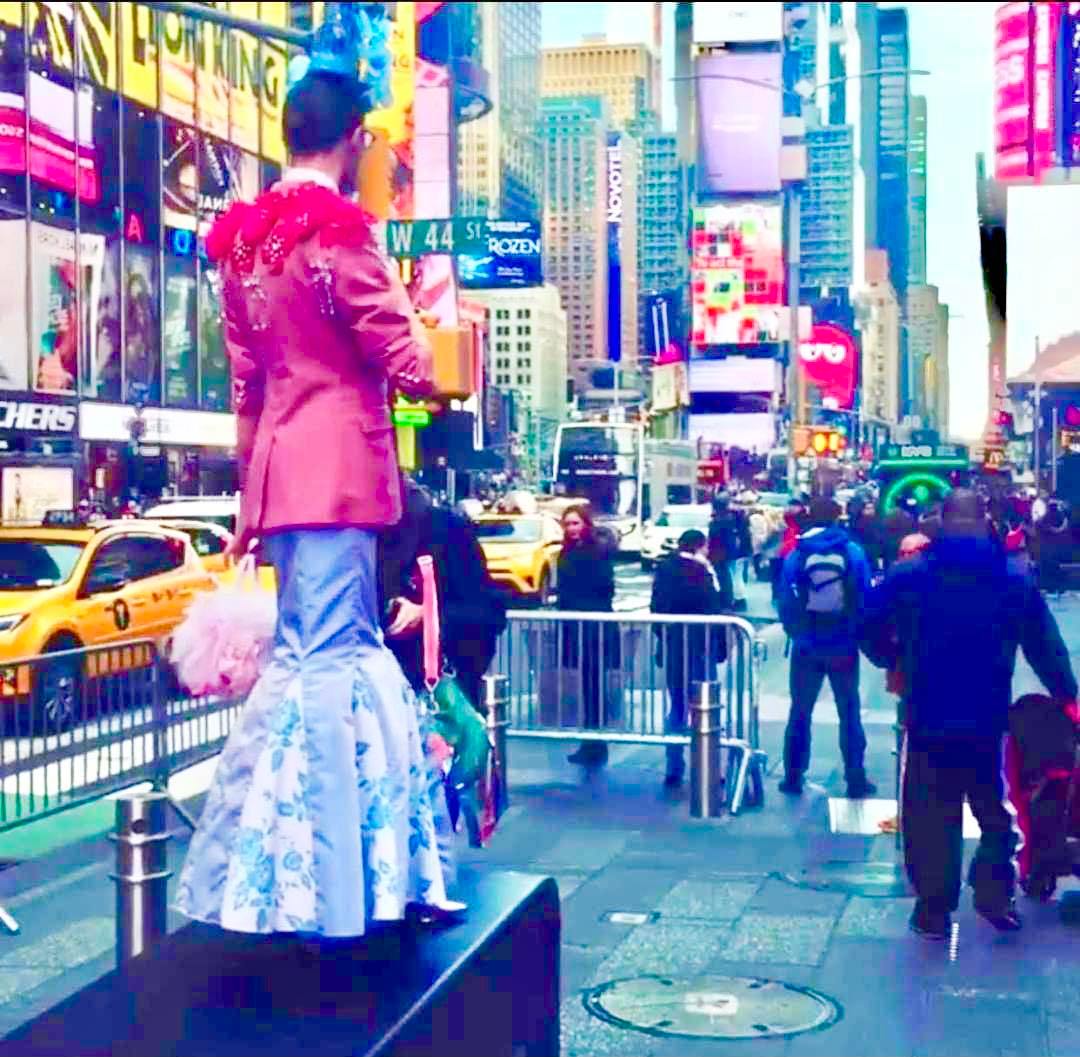 Time Square TKTS (for cheap Broadway tickets)
TDF Theatre Development Fund
A non-profit service organization for the Performing Arts
For same day theatre tickets at up to 50% off.
Located "under the red steps" in Father Duffy Square on Broadway and 47th Street.+1(212)9129770
Public Transportation: By Subway, take 1,2,3,4,5,6, N, R, Q, A, C to Times Square.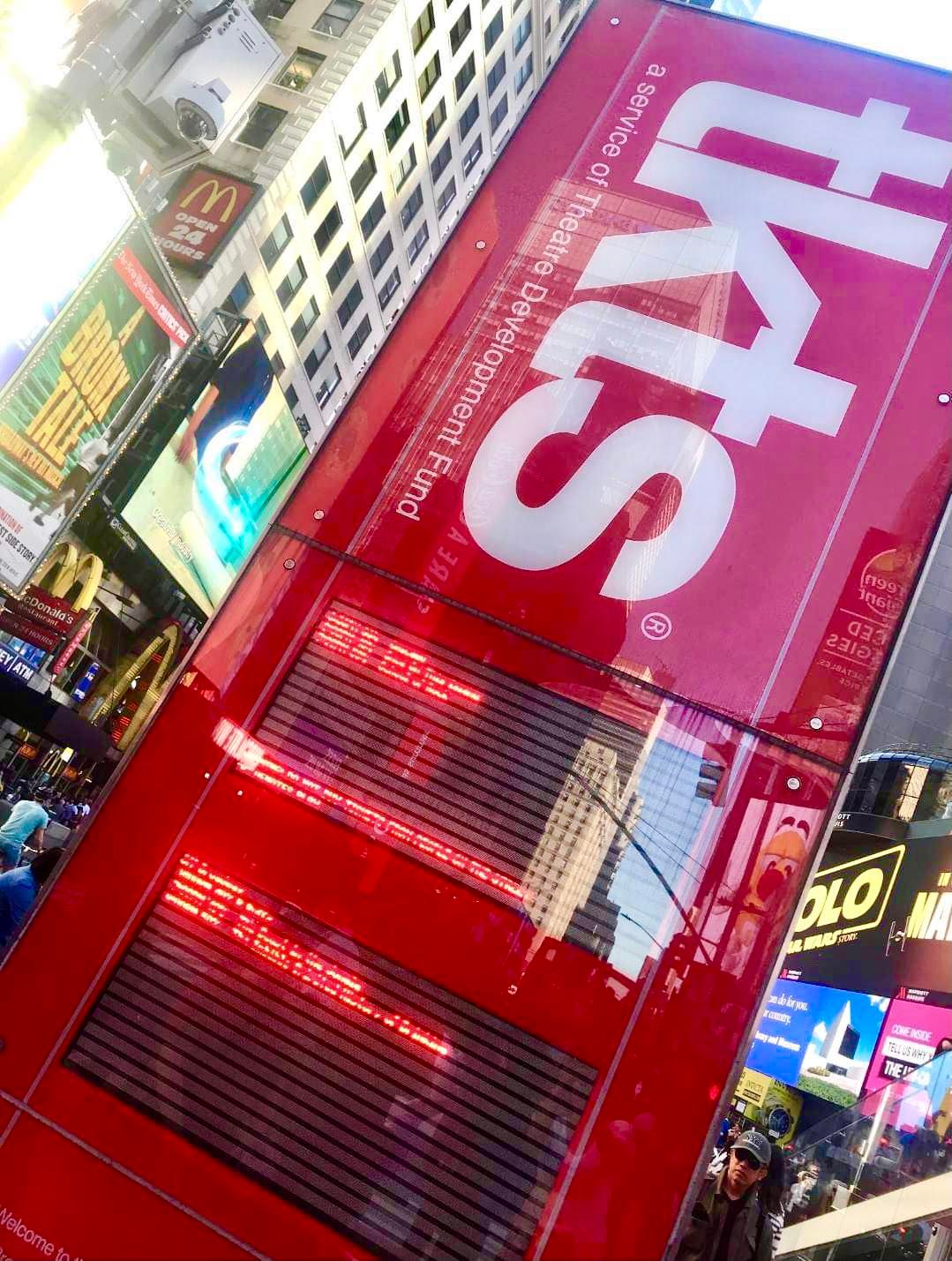 Theatre Shows:
Phantom of the Opera Broadway's longest running musical (over 25 years). Unfortunately, their final curtain will drop in April of 2023, so catch it while you still can.
Located at the Majestic Theater
247 W 44th street, New York, NY 10036 USA
Opens Mondays- Saturdays 12n- 8pm, Sundays 12n-5pm
+1(212)2396200
www.thephantomoftheopera.com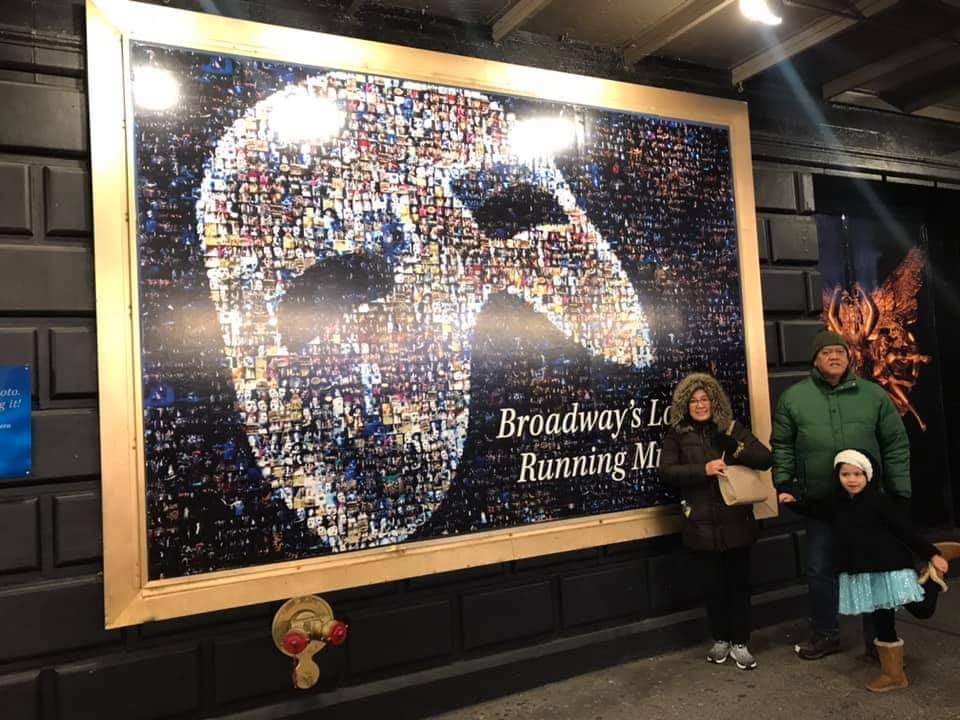 Chicago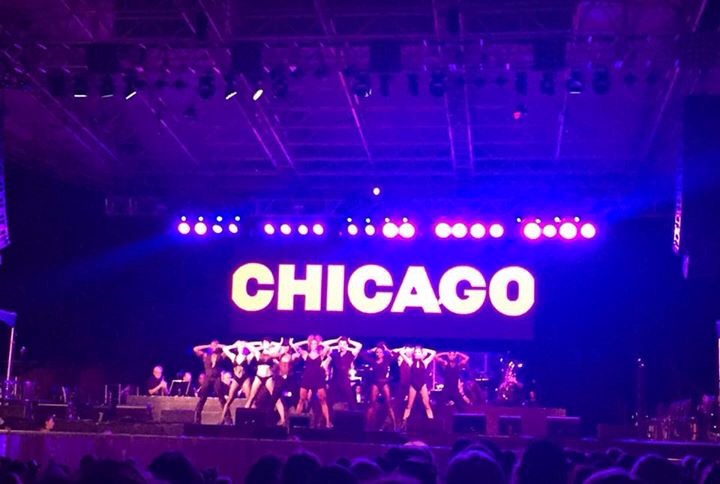 The Kiss-and-Tell Tale of Roxie Hart a chorus girl who kills her lover as a career move.. another must see theatre show is CHICAGO!!!
Check it out at the Ambassador Theatre 219 West 49th street (between 7th and 8th Avenue) New York, NY+1(212)2396200
Box Office Hours: Mon-Sat 10am-8pm
www.chicagothemusical.com
Wicked
The Untold Story of the Witches of Oz!
Gershwin Theatre
222 West 51st street (between Broadway and 8th avenue) New York City
Box Office Hours: Mon-Sat 10am-8pm Sun 12n-6pm
www.wickedthemusical.com
Aladdin 
New Amsterdam Theatre: 214 West 42nd street NYCl Mon-Sat 10am-8pm and Sun 12n-8pm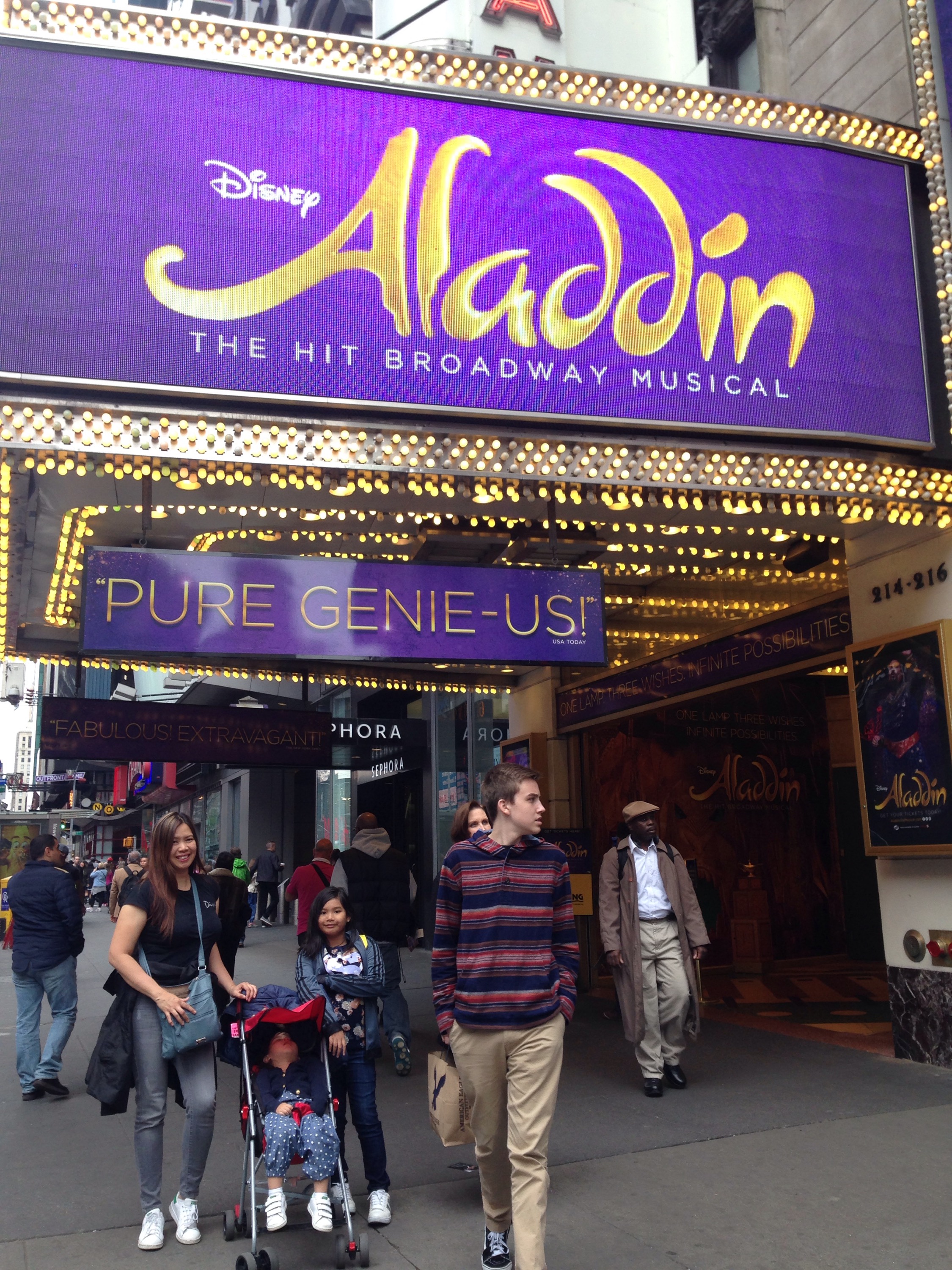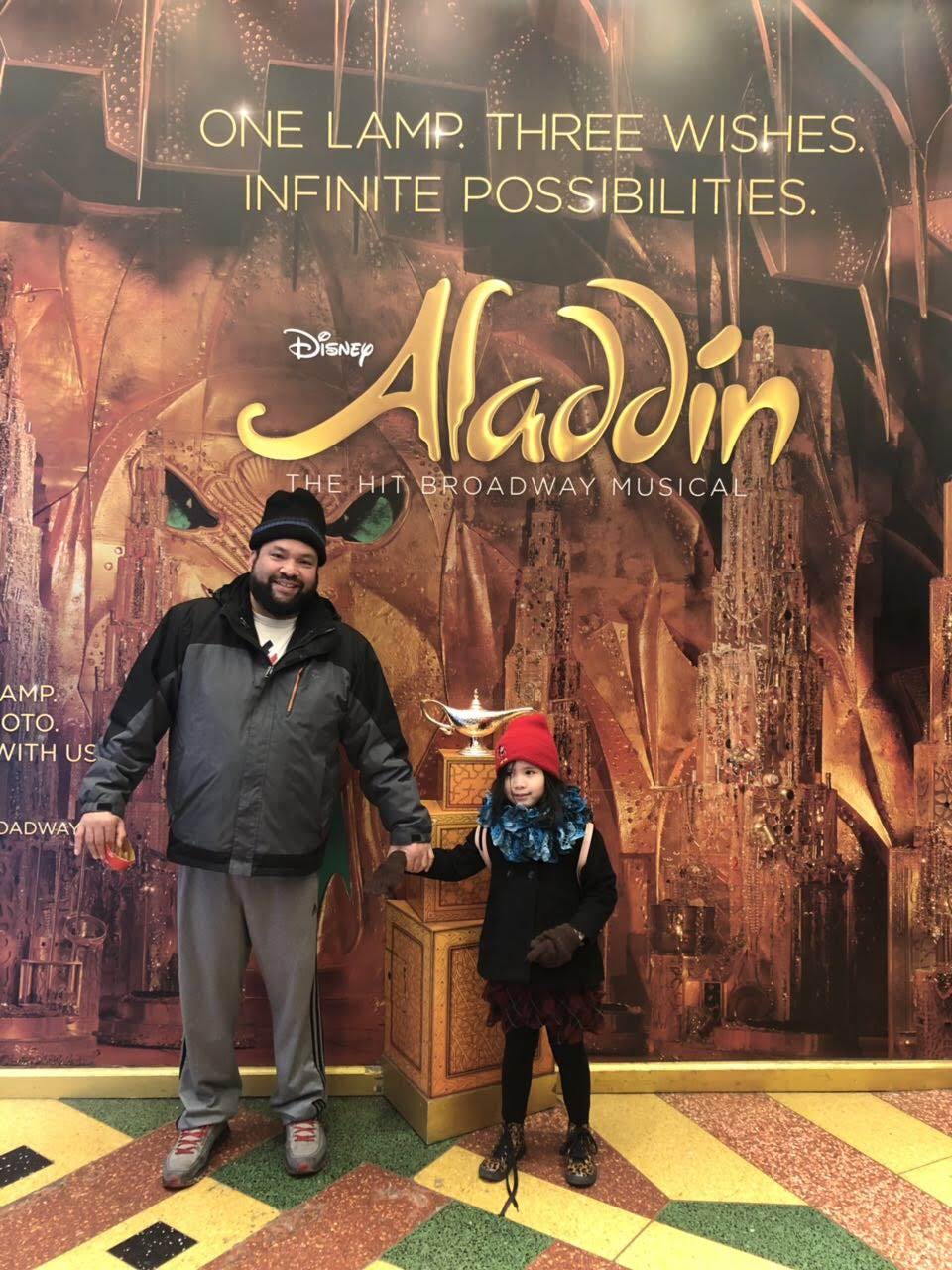 The Lion King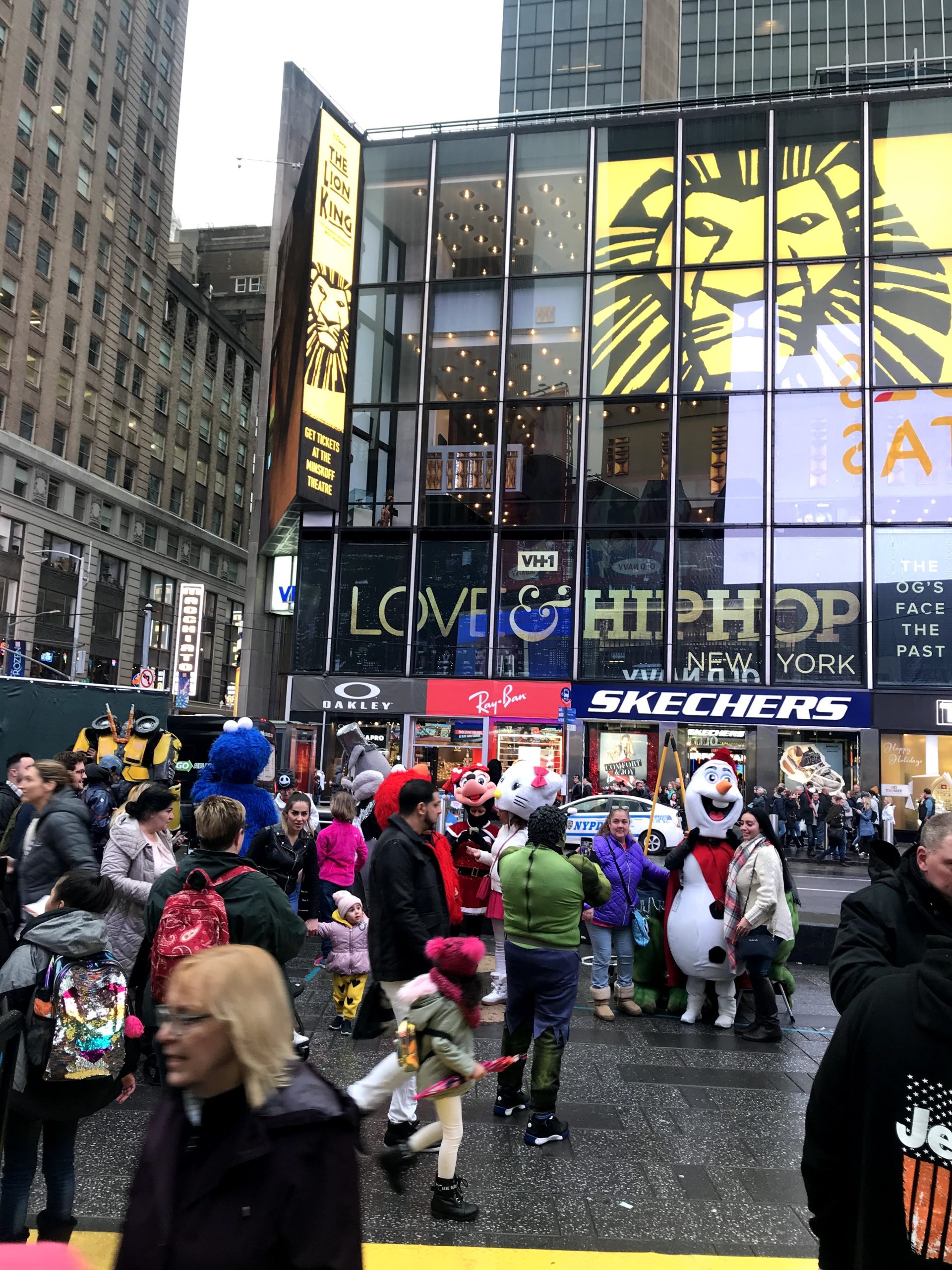 Since it started in 1997, it has become the most successful musical in history.
Minskoff Theatre
200 W.45th street, New York, NY
Box Office Hours: Mon-Sat 10am-8pm; Sun 11am-7pm
+1(866)8702717
www.lionking.comFor other broadway shows, evening performances: Monday, Wednesday, Thursday, Friday, Saturday- 3-8pm; Tuesday- 2-8pm; Sunday-3-8pmFor matinee performances: Wednesday and Saturday-10-2pm; pkease note that there is no evening tickets being sold from 10am to 2pm at Times Square) Sundays 11am-3pm.www.broadway.com 
One World Trade Center/911 Memorial/ The Oculus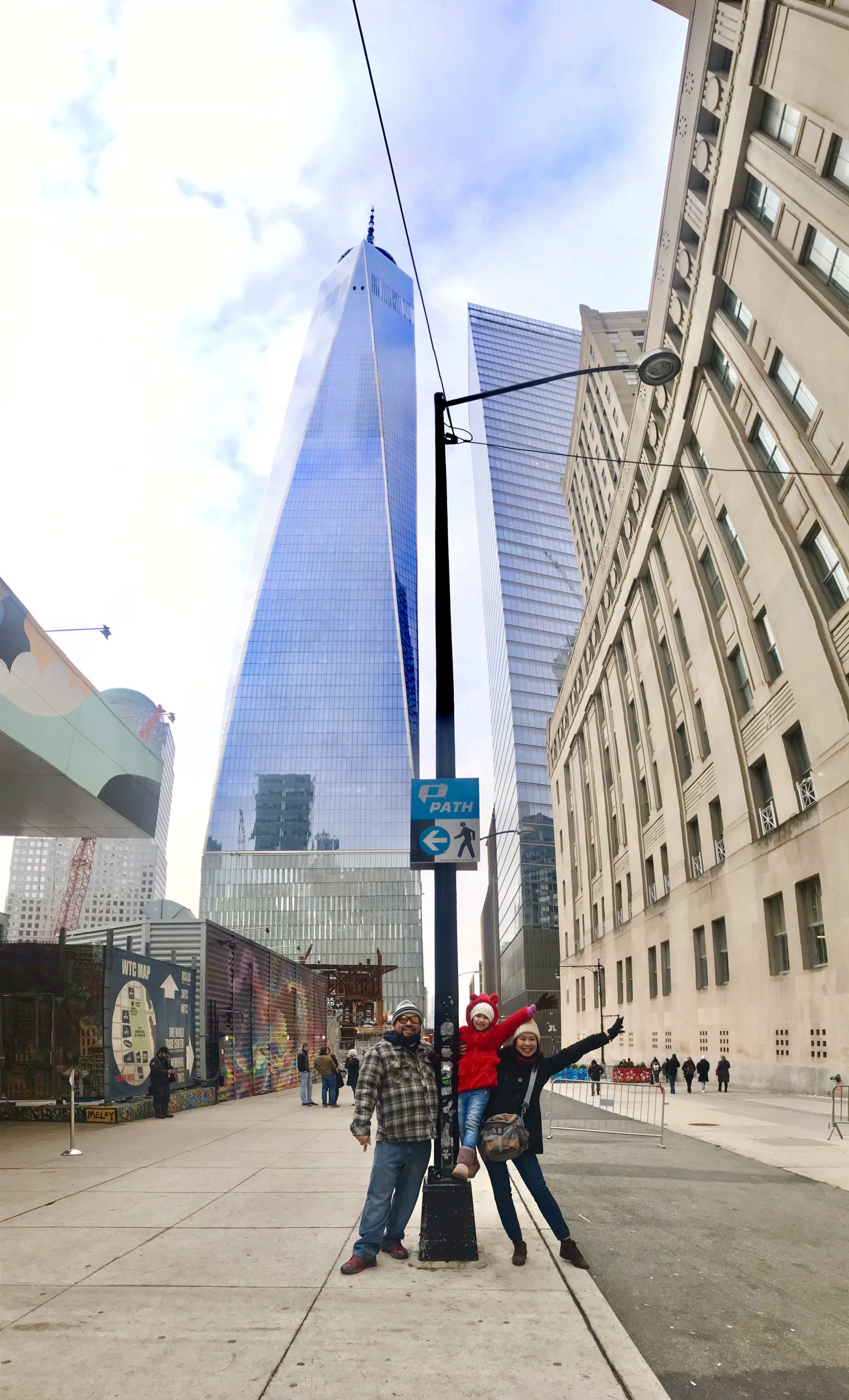 The tallest structure in NYC since April 2012 (opened in 2014) as it surpassed the height of the Empire State Building. It is the 6th tallest in the world, at 1,776 feet total height. Dabbed as "Freedom Tower".
The Oculus is a huge, modern transportation hub located at the World Trade Center. There are multiple subway stops and the PATH (going to New Jersey) that converge at its lower ground floor. More than half of the total area is dedicated to the commercial zone of retail shops and restaurants, and it is visited by 300,000 people everyday, and even a million on special occasions.
The photos above were all taken inside the Oculus.
Located at 285 Fulton street, New York, NY 10007 USA
+1(212)2208500
9/11 Memorial is situated at 180 Greenwich street, New York NY 10007
Open daily from 7:30am-9pmwww.wtc.comTransportation: 11 subways & PATH trains accessible from WTC. 2,3 at Park Place, A,C,E at Chamber street WTC, N, R; By Bus: M5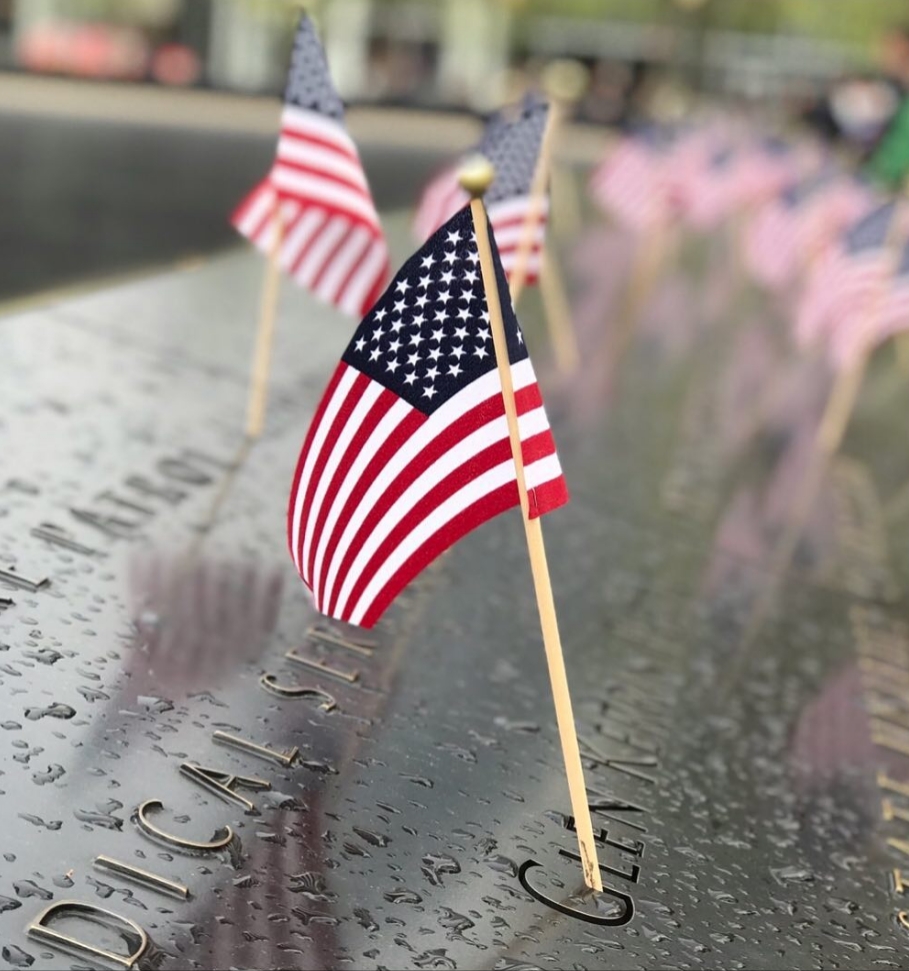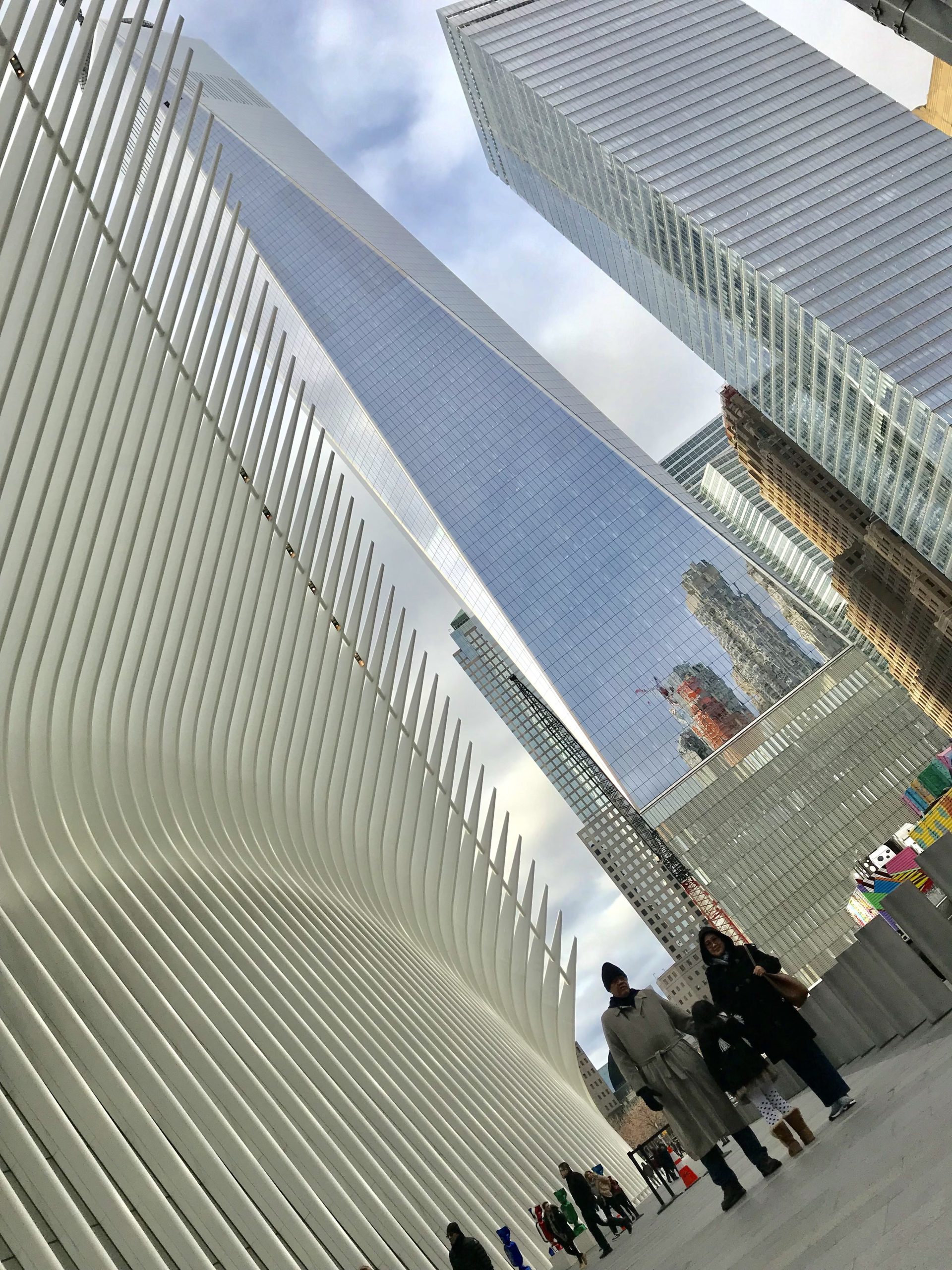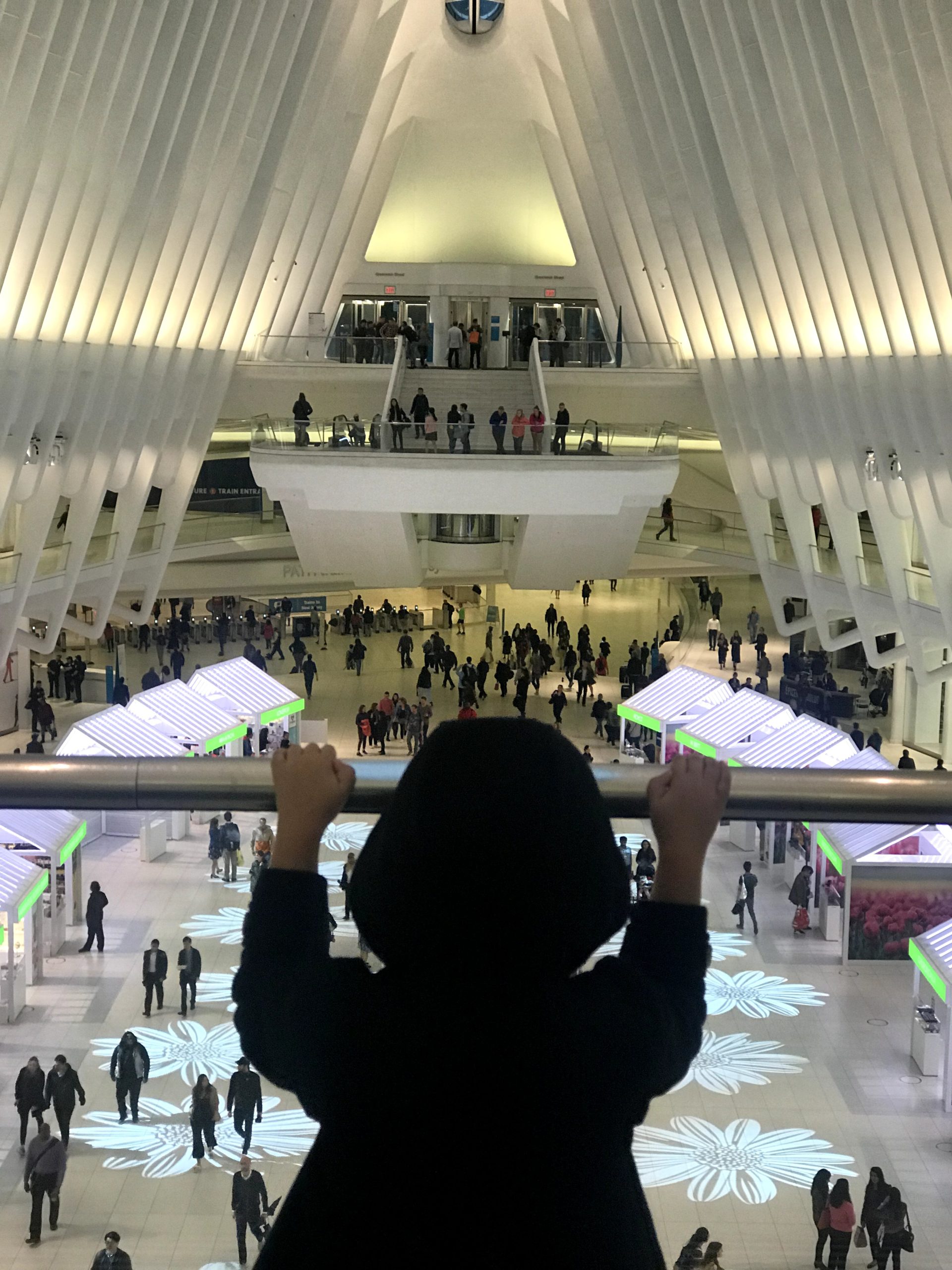 Rockefeller Center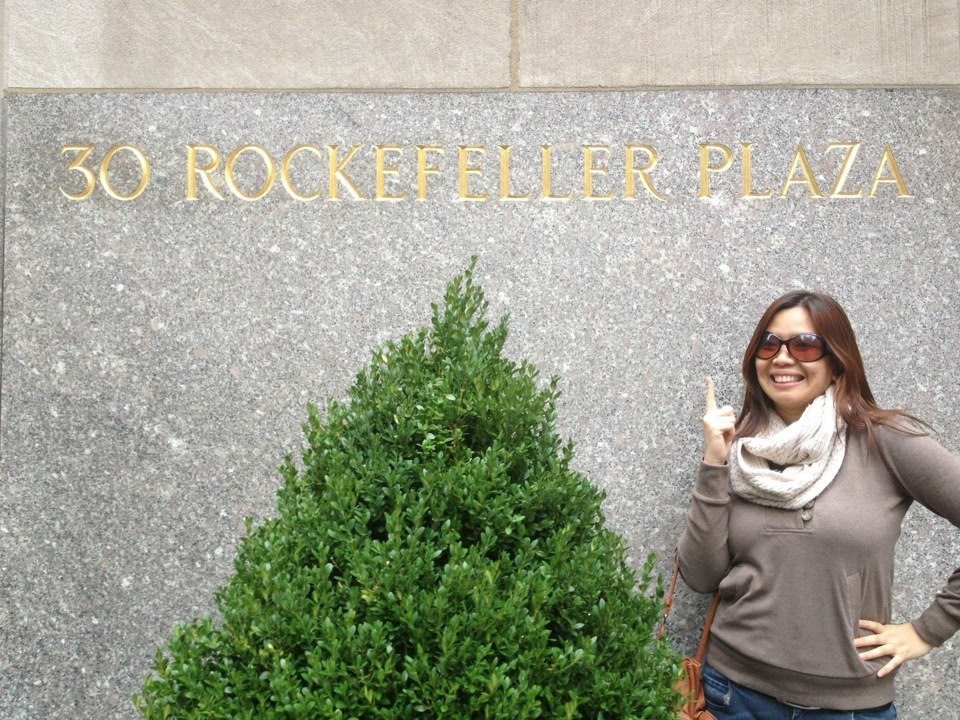 The famous Rockefeller Center located at Midtown Manhattan is considered an Art Deco New York City landmark. Spanning 22 acres and featuring 19 commercial buildings, Rockefeller Center is one of the most popular attractions in NYC, especially during Christmas Seasons. Rockefeller is home to the lighting of the famous Rockefeller Christmas Tree, which is broadcasted live on TV around the world every year.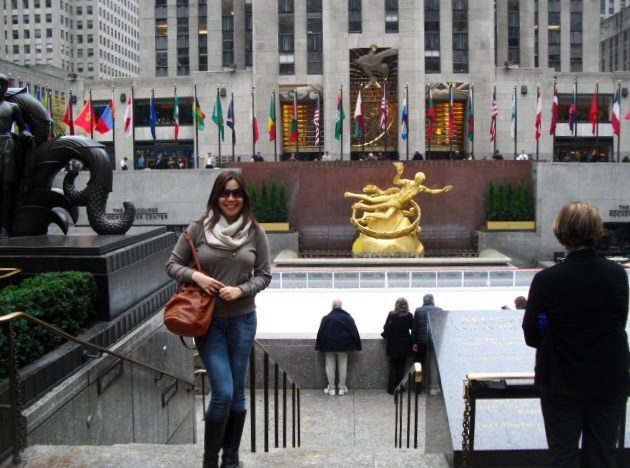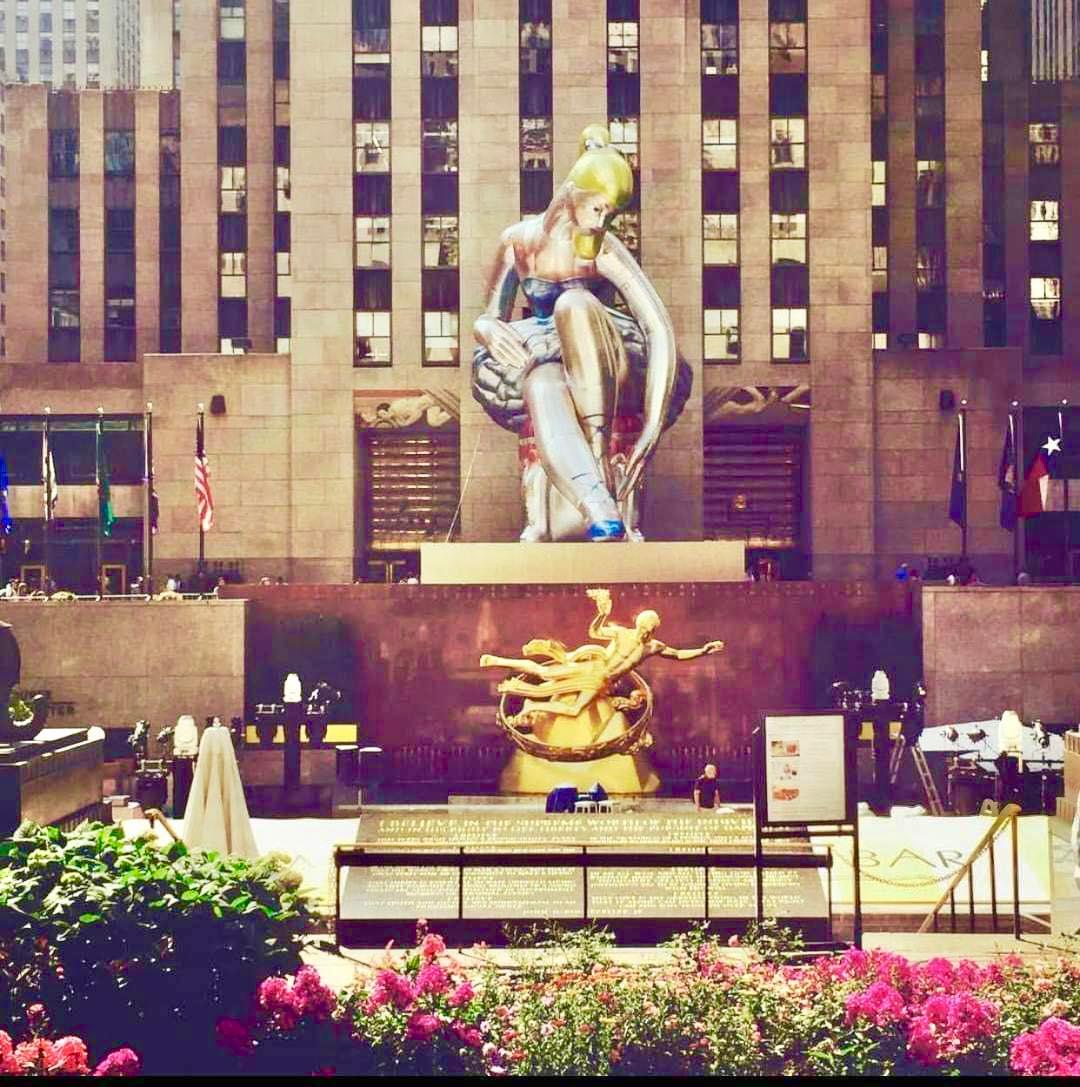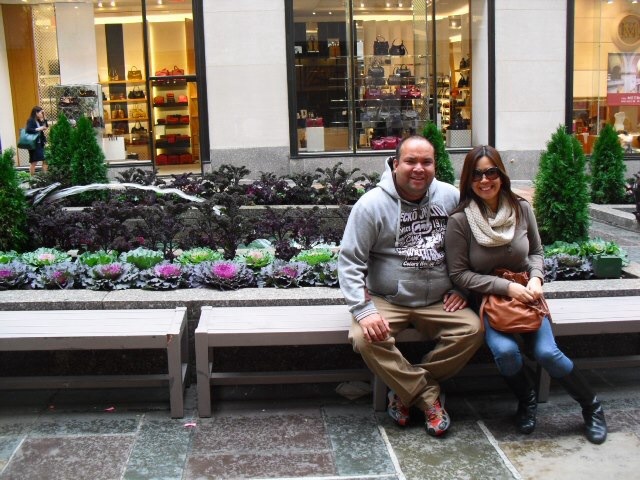 At Rockefeller Center's Channel Gardens otherwise known as the Pomenade
45 Rockefeller Plaza, New York, NY 10111Stretching from 5th to 7th Avenue and from 47th to 51st streets. Everyday 9:30am to midnight Admission is free. But if you go to the Top of the Rock Observation Deck, ticket starts at $32 for adults, $26 for children 6-12 years of age and $30 for Seniors.
Open Daily from 8am-midnight.30 Rockefeller Plaza New York, NY+1(212)6982000Public Transportation: By Subway take B, D, F or Q to 49th street; E or F to Fifth Ave.
Saks Fifth Avrenue windows showcases an impressive lights and sounds display on its building facade at Christmas time.
St. Patrick's Cathedral
Renowned for its titanic bronze doors, gorgeous high altar, and rich Neo-Gothic architecture, including thousands of stained glass windows.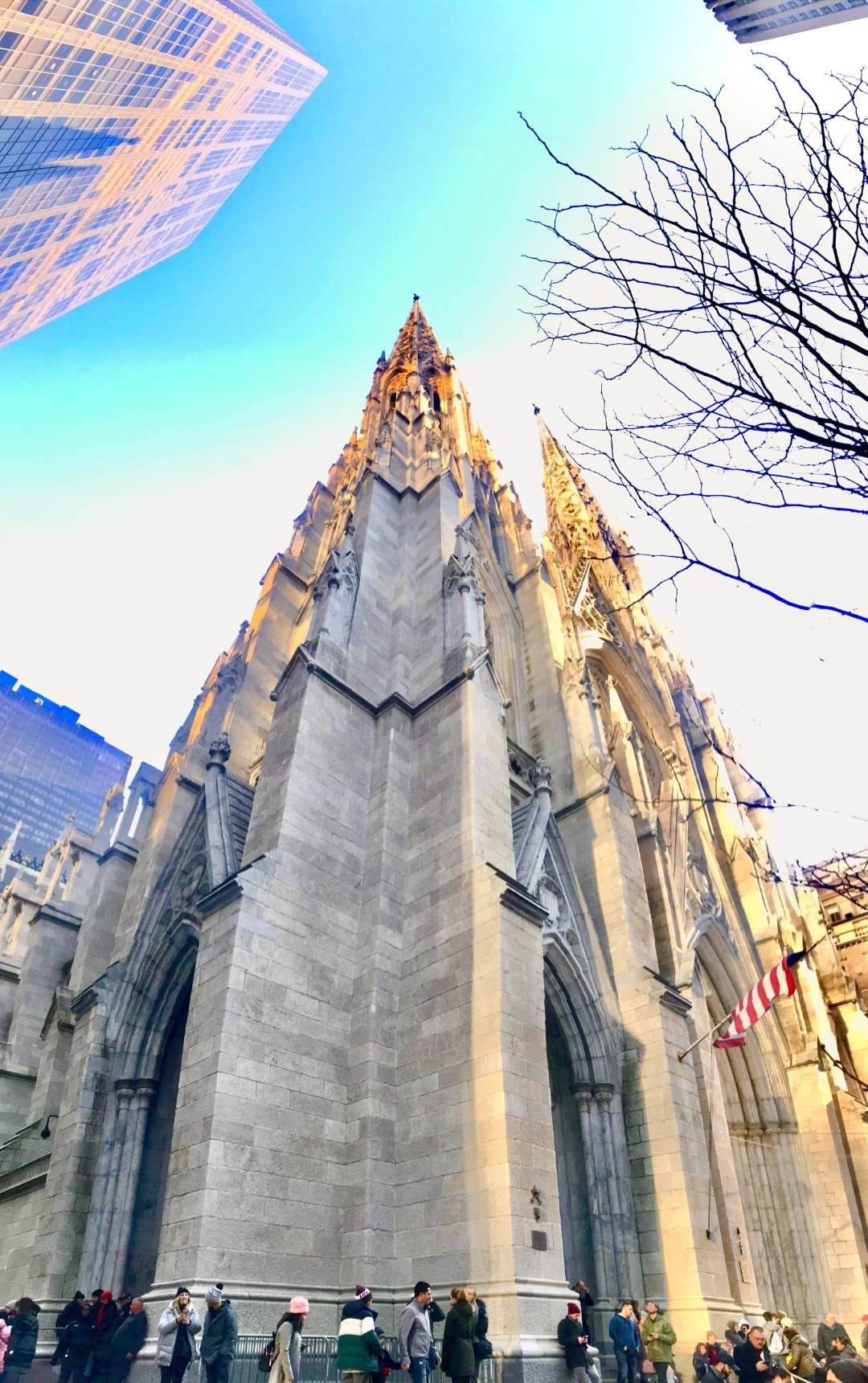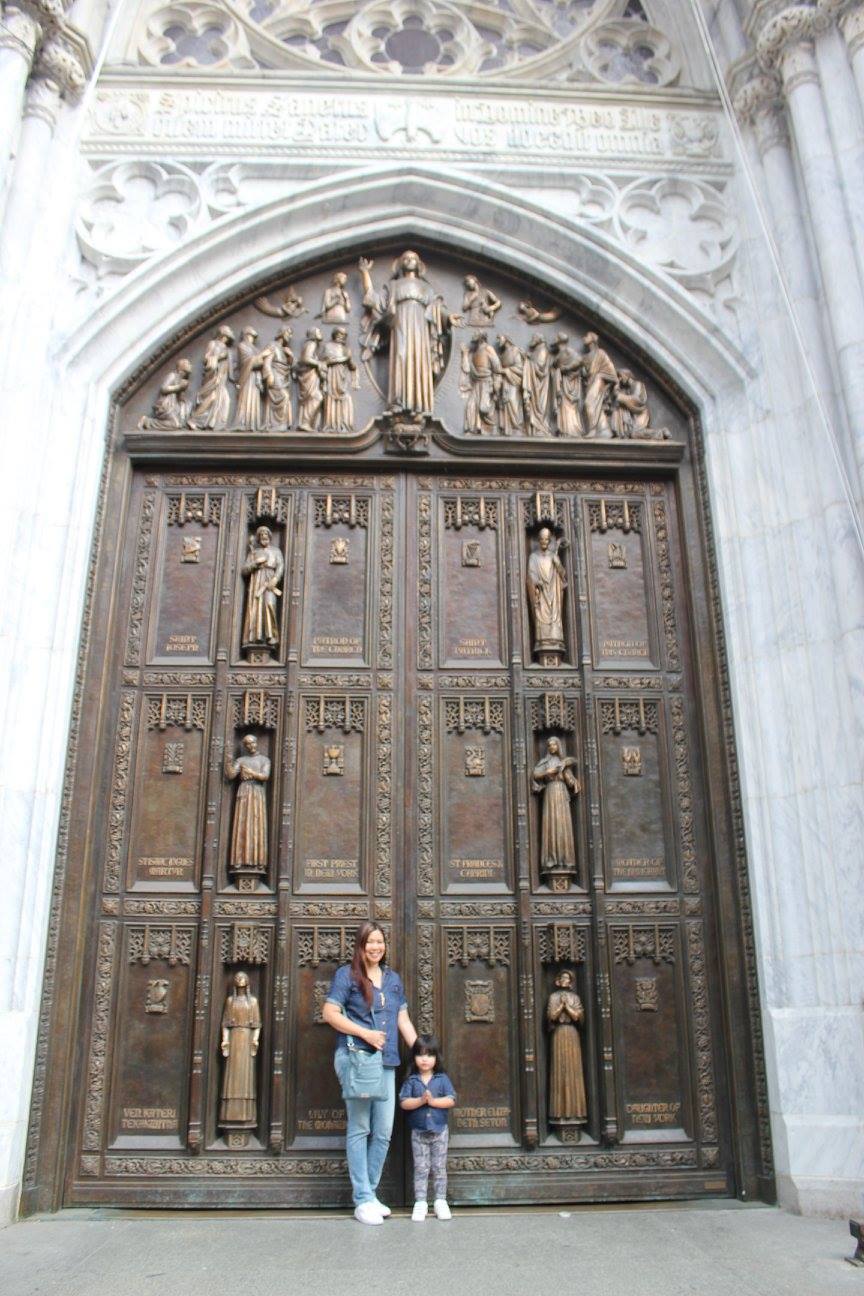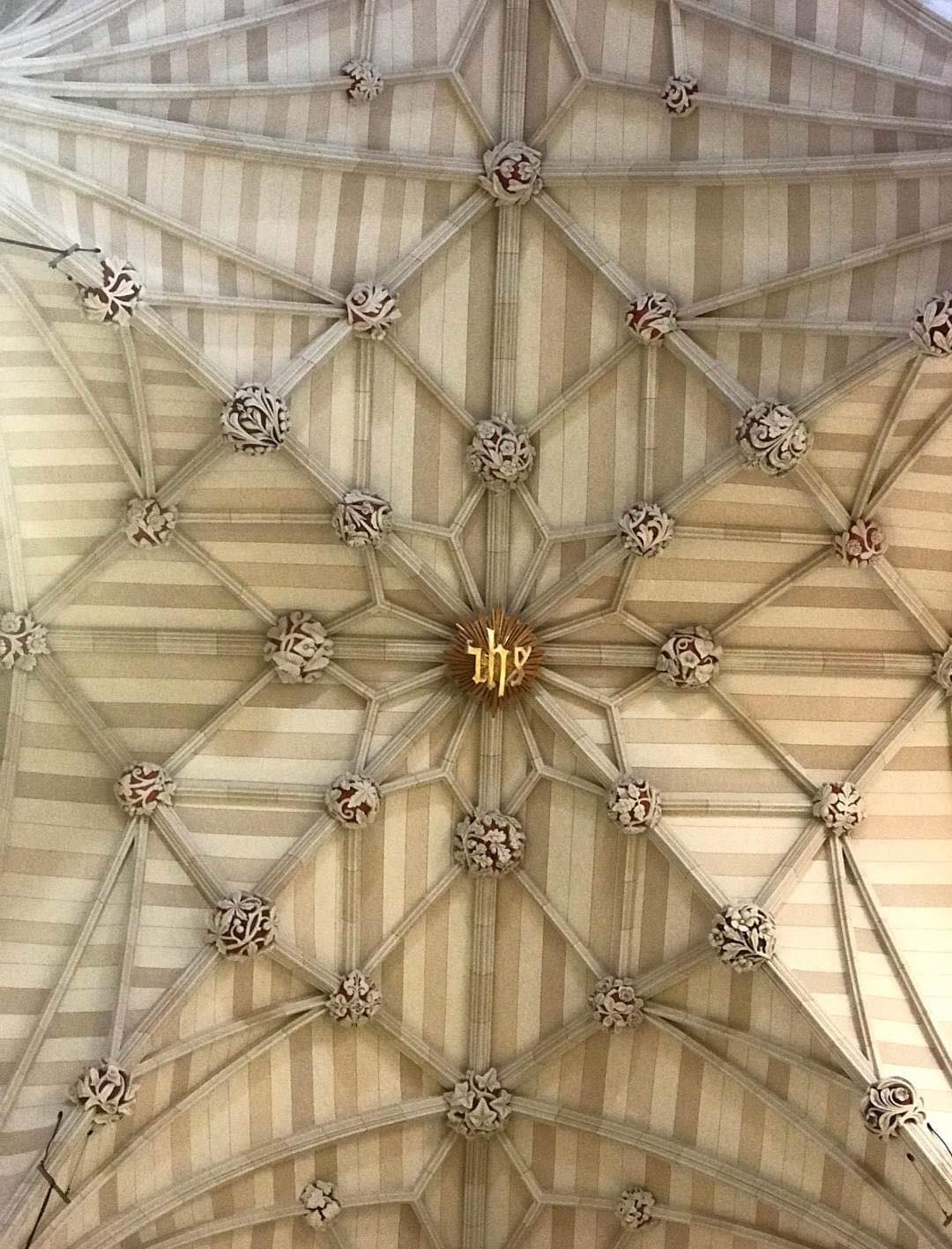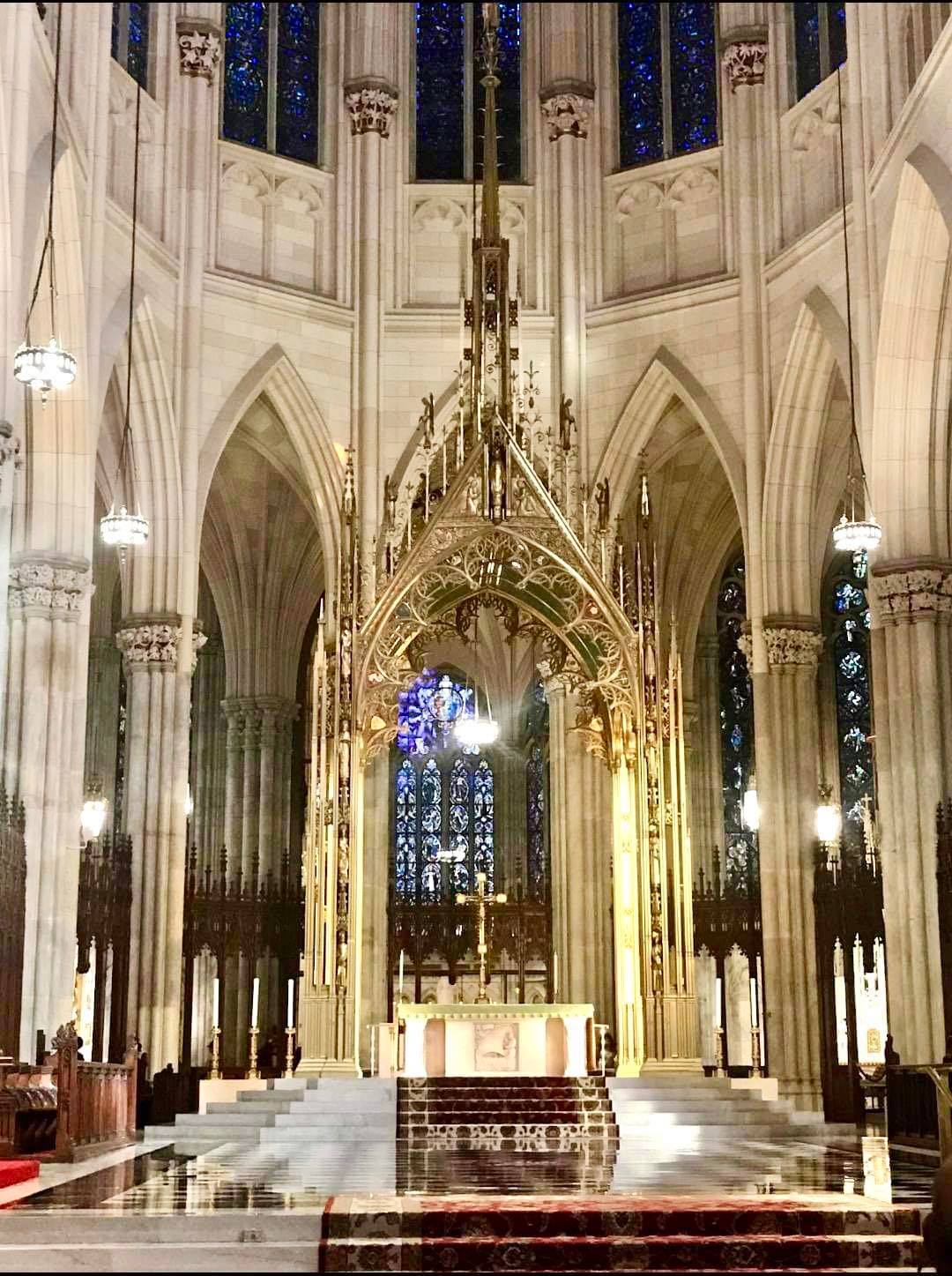 St. Patrick's Cathedral is a 3-min walk from the Rockefeller Center; it is located at the 5th Ave., New York, NY 10022, United States. Open Daily from 6:30am-8:45pm
Contact Number: +1 212-753-2261
The Empire State Building is a 102 story sky-craper located at Midtown Manhattan NYC.
Considered as an American cultural icon since 1931.350 5th Ave, New York, NY 10118
Open Daily from 8am-2am
Downtown A,C,E to 34th street, walk East to Empire State Bldg.+1(212)7363100
www.esbnyc.com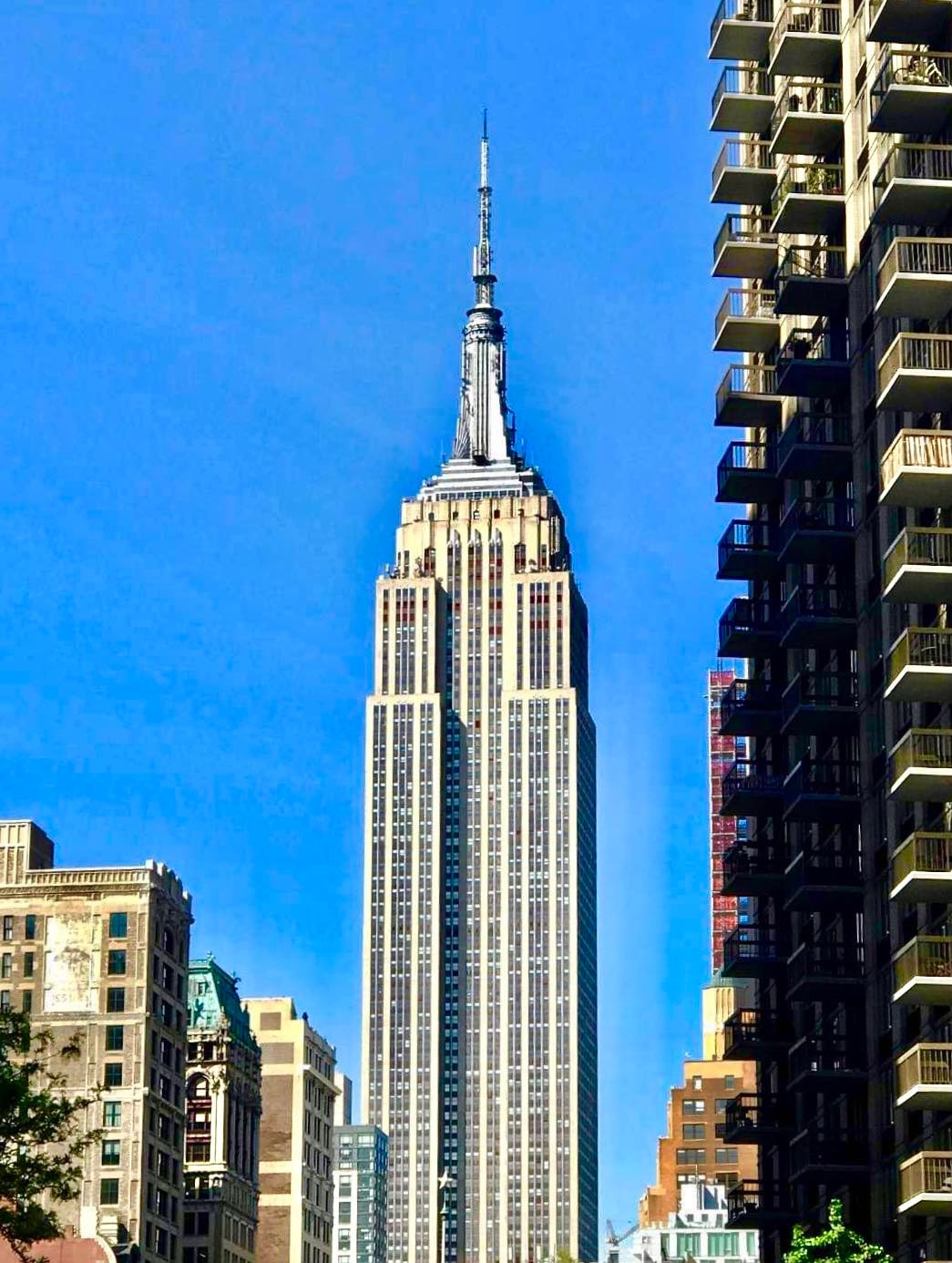 The Statue of Liberty- Liberty Island- Ellis Island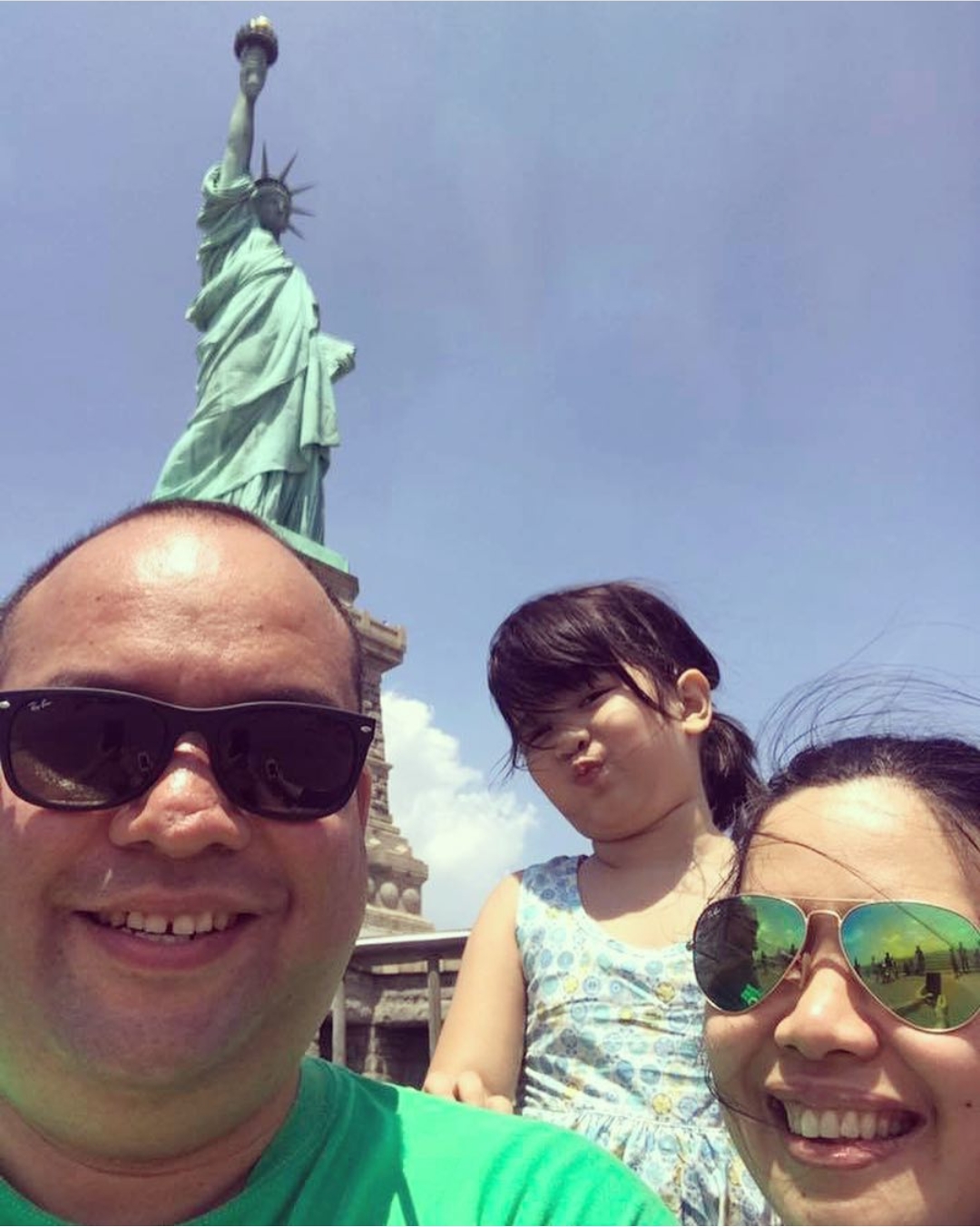 Ellis island is a symbol of American immigration. Tourists from around the world visit the island Immigration museum to search for family history or view geneology records of their ancestry. From the ferry boat ride to the Liberty island to the grounds where Lady Liberty stands, people can simply experience the beauty and splendor of New York City and take a perfect shot of the Lady Liberty. Located at the Upper New York Bay in Liberty Island south of Ellis Island.
First ferry from mainland: 8:30am
Last ferry from mainland: 5:00pmwww.statueoflibertytickets.com
Metropolitan Museum of Art (a.k.a "the Met") The Met is a museum showcasing American Architectures, as well as the impressive collections from Asian, Egyptian, Greek, Roman, Medieval, and Islamic Histories.It's a 2M sq.ft. covering 4 city blocks near Central Park.You may enter the Museum at Fifth Venue and 81st street or at Fifth Avenue and 82nd street.1000 5th Ave. New York, NY 10028Museum Hours: Monday, closed (except holiday Mondays), Tue-Thu, 9:30am-9:00pm, Sun, 9:30am-5:30pmEntrance Fee is $25/ adult $12/ student free for children under 12.www.metmuseum.org1000 Fifth Avenue at 82nd street, New York, NY 10028
+1(212)7311498Public Transportation: By Subway, Bus
*From the Cloisters: take the M4 bus directly to 82nd street and fifth avenue; or take the A train to 125th street, transfer to the B or C local train, exit at 81st street, and transfer to the M79 crosstown bus across Central Park to Fifth Avenue.
*From the East Side of Manhattan: Take the 4, 5, or 6 train to 86th street and walk three blocks west to Fifth Avenue; or take the M1, M2, M3, or M4 bus along Fifth Avenue (from uptown locations) to 82nd street or along Madison Avenue (from downtown locations).
*From West Side of Manhattan: take the 1train to 86th street, then the M86 crosstown bus across Central Park to Fifth Avenue; or take the C train to 81st street, then the M79 bus across Central Park to Fifth Avenue.
*From Penn Station: Take the M4 bus to 83rd street and Madison Avenue; or take the C local train to 81st street and transfer to the M79 crosstown bus across Central Park to Fifth Avenue. See the MTA website for bus and subway maps.
Museum of the City of New York
New York City Toy Collection- 10,000 object collection of toys and other items of whimsy dollhouses. Please note that the New York Toy Stories, perform.1220 5th Avenue at East 103rd street, New York, NY 10029
+1(212)534-1672
info@mcny.org
www.mcny.org/visit-the-museumMuseum Hours: Tue-Sun 10am-5pm; Mon- Closed (except Holiday Mondays and May Mondays) Public Transporation:
By Bus: M1, M3, M4 or M106 to 104th street, M2 to 101st street. By Subway: #6 Lexington Avenuetrain to 103rd street, walk three blocks west, or #2 or #3 train to Central Park North (110th street), walk one block east to Fifth avenue, then south to 103rd street. Suggested Admission: Adults $23, Child $13, Senior $18.
American Museum of Natural History   
The largest Natural History Museum in the world. The entire museum occupies 4 city blocks and consist of 25 interconnected buildings.
Open daily from 10am-5:45pm except Thanksgiving and Christmas day79th street and Central Park West, New York City 10024 NY
+1(212)7695100Transportation: By Subway- B, C to 81st street. By Bus- take the M79 bus.www.amnh.org
F.R.I.E.N.D.S. EXPERIENCE
If you are an avid fan of one of the longest running comedy series of the 90's then this is a trip not to miss.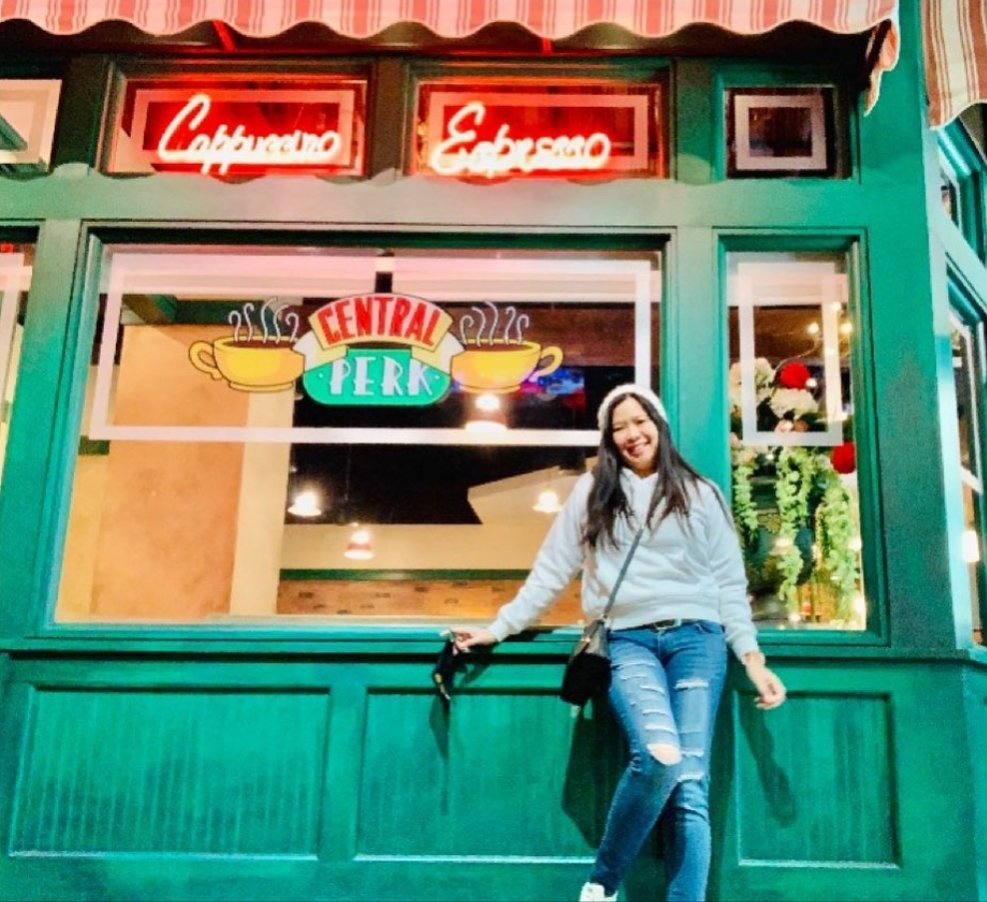 Immerse yourself in the mock-up set of warner Bros Entertainment's Tv Series F.R.I.E.N.D.S. and enjoy the interactive set recreations, props, costumes and some of the coolest Friends' Merchandise.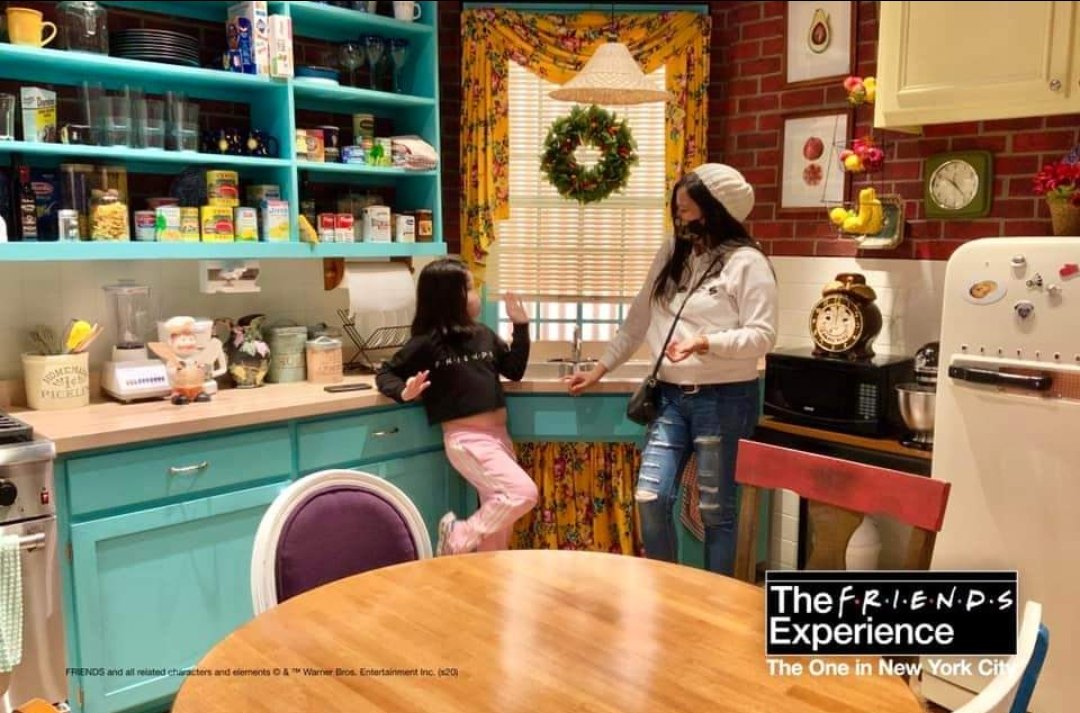 The FRIENDS Experience New York is located at 130 E 23rd st., New York City, NY Opens from Thursday noon-9pm; and Friday to Sunday 10am-9pm. Book yourselves online prior to your visit to make sure you get a slot.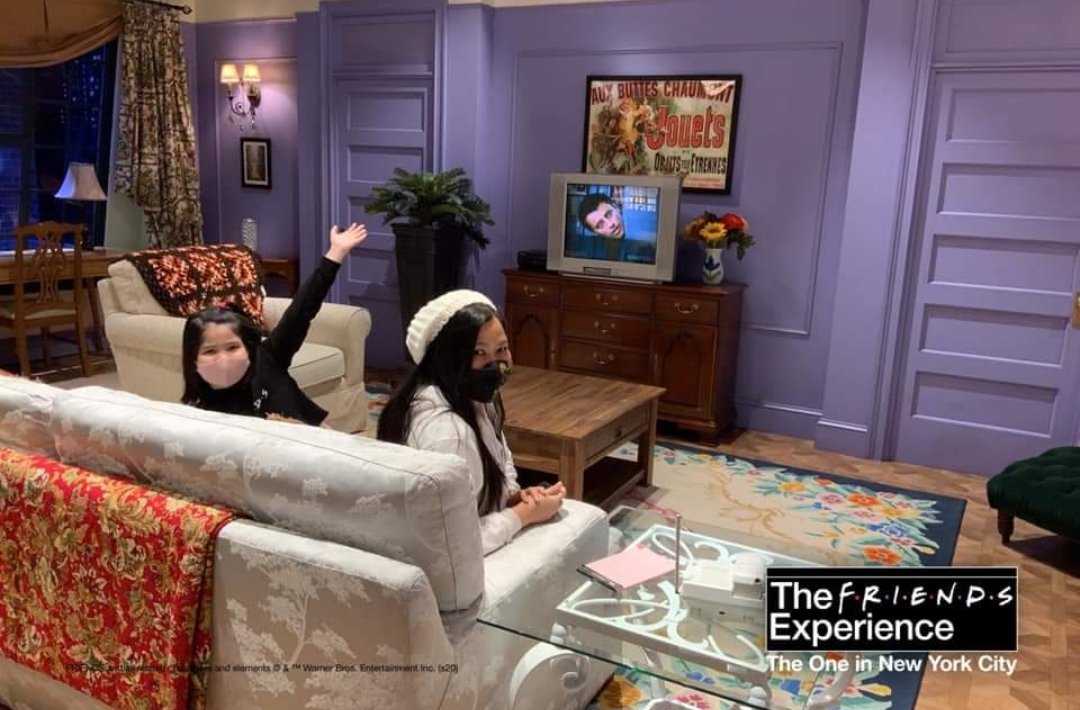 F.R.I.E.N.D.S. Apartment, The One in Grove Street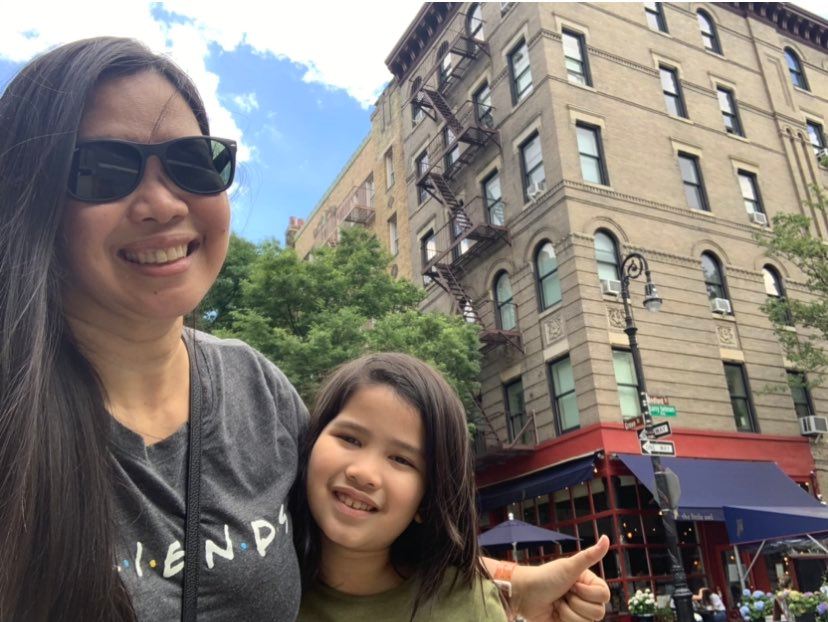 This New York style brick building served as the exterior for the apartment in the popular 1990'2 TV Series F.R.I.E.N.D.S. It is situated in the Greenwich Village picturesque area, at 90 Bedford street corner Grove street, so you may go for a quick photo op of one of the most iconic and sought after New York building. 
Central Park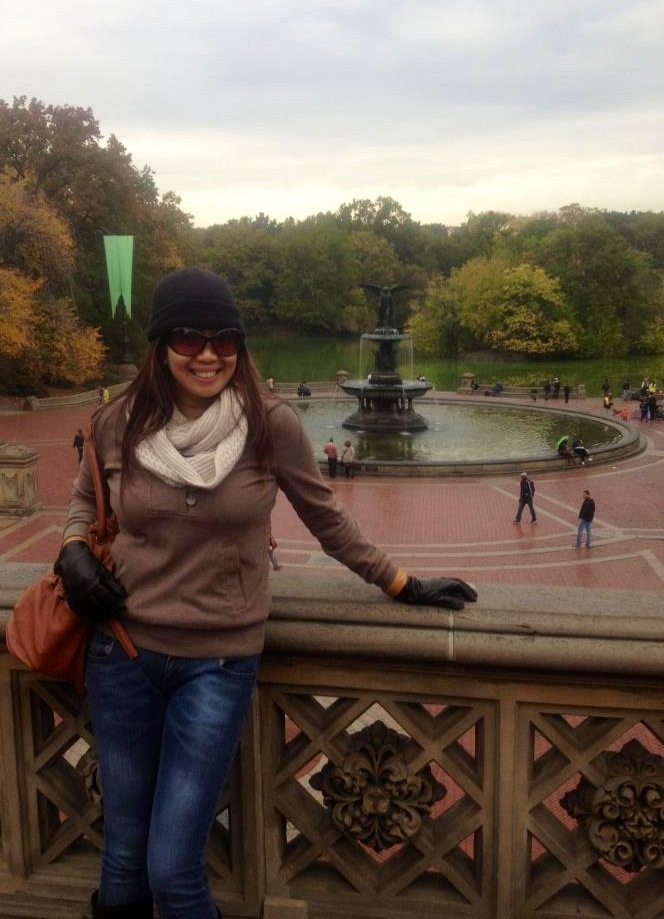 Central Park is managed and maintained by Central Park Conservancy under contract with the City of New York. It has long been a shooting location for some of the most popular films, like Home Alone 2; Serendipity; Enchanted; The Devil wears Prada; Mr. Deeds; You've Got Mail; Annie; Men in Black; Sex in the City; Breakfast at Tiffany's; Cruel Intentions; Ghost Busters; John Wick, Spider Man and may more.  There's a lot of things to see or do in Central Park (which you will find in a separate blog post).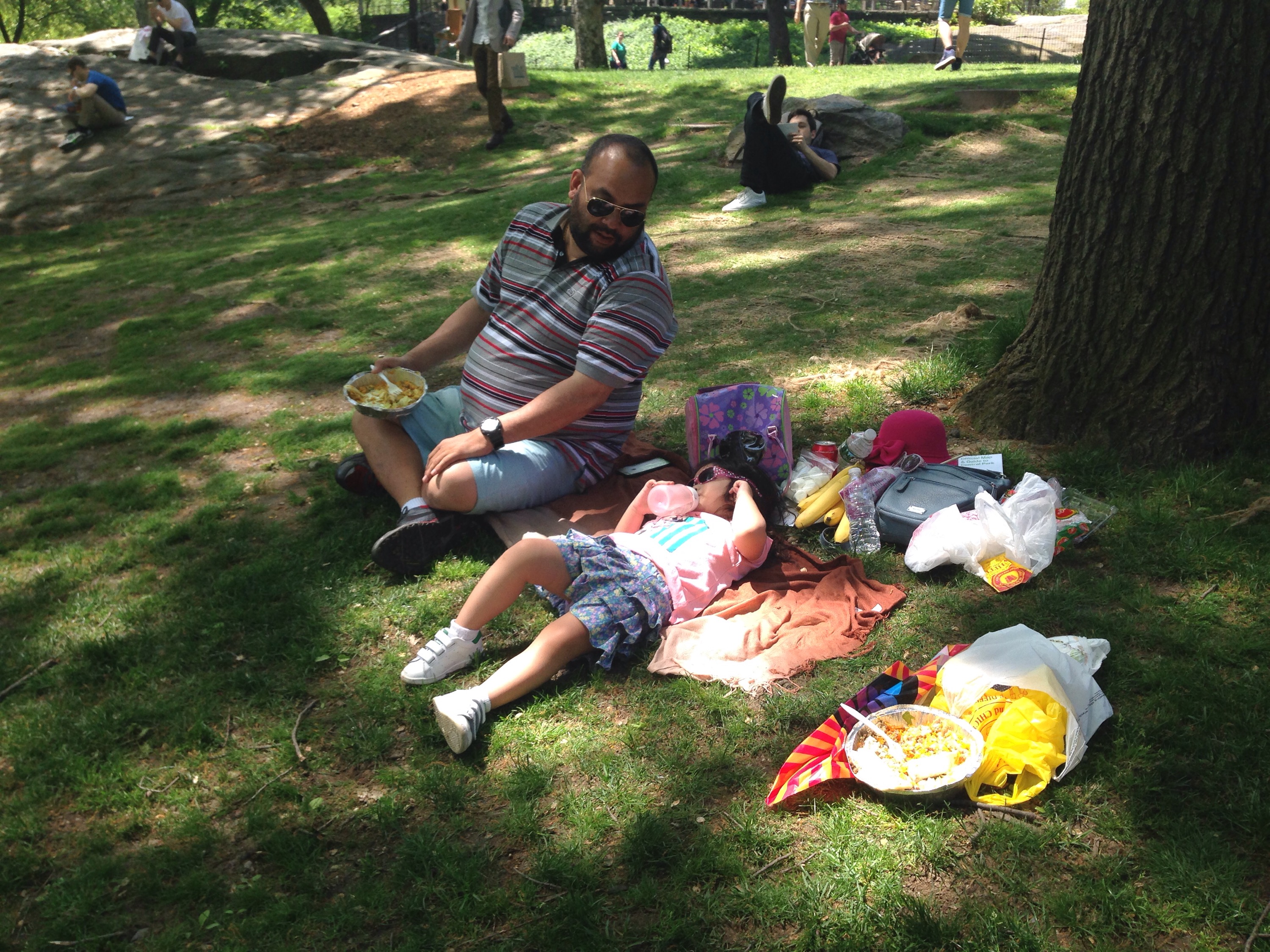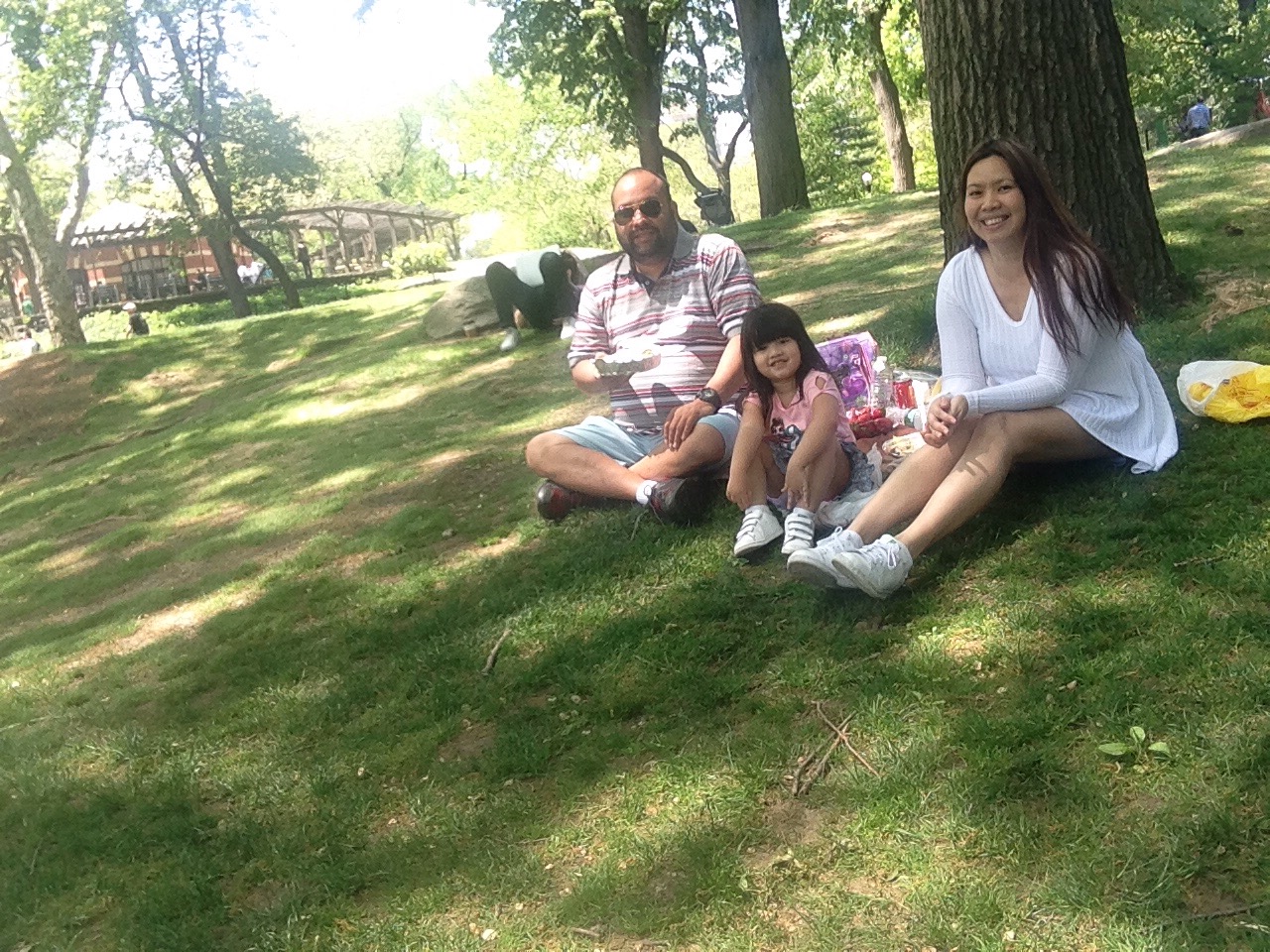 14 East 60th street, New York, 10022 NY
Open Sun- Sat 8am-9pm
Free Admission.
Contact no.+1(212)3106600 Transportation: Accessible by Subway. Take N, R, or Q to the 5th Ave./59th street station in Manhattan and walk north four blocks to 64th street. By Bus, from 5th ave. take M1, M2, M3, M4, M5, M6 or Q32.www.centralparknyc.org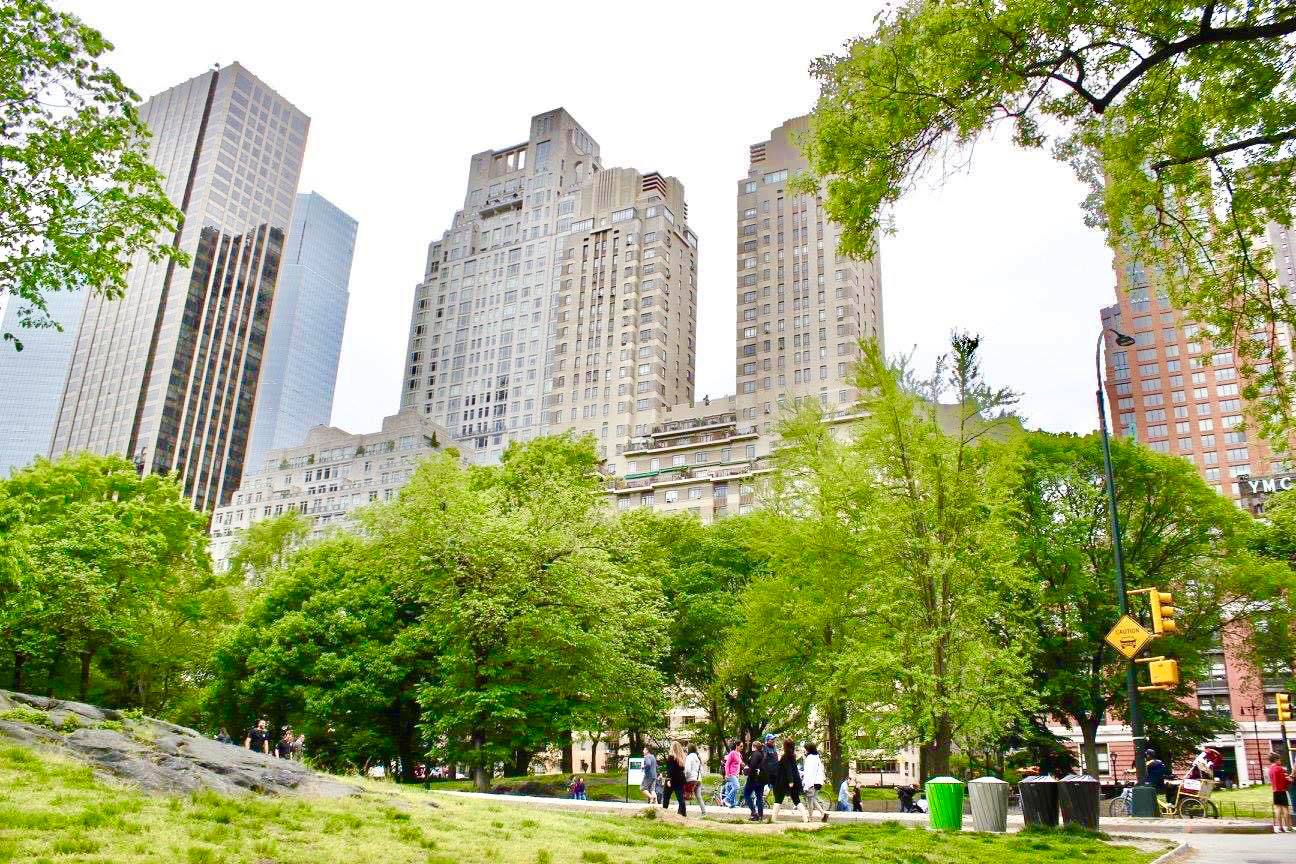 Flatiron Building
Originally called the Fuller Building, the Flatiron Building is famous for its triangular 22-storey 285-foot tall steel frame.
Located at 175 5th Avenue, New York, NY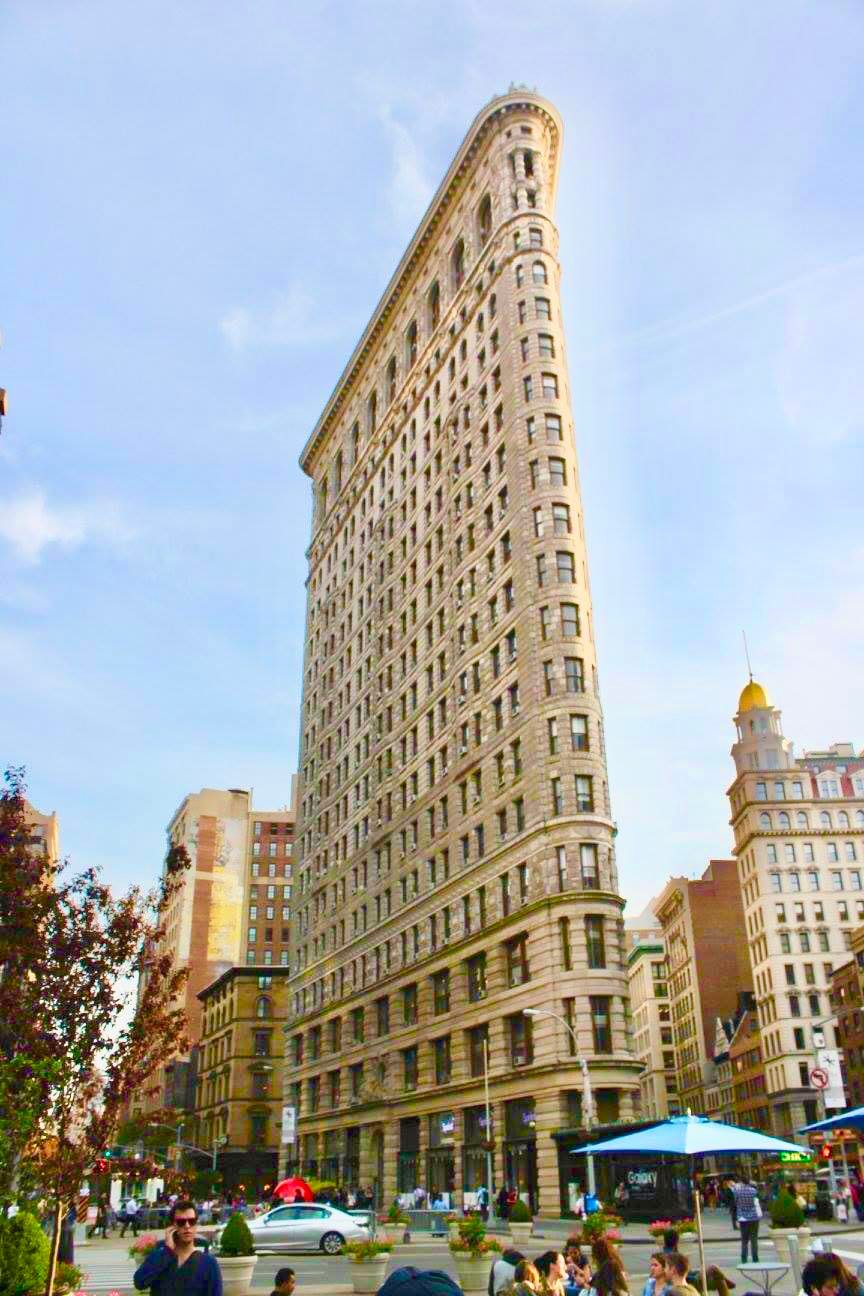 Where to Eat: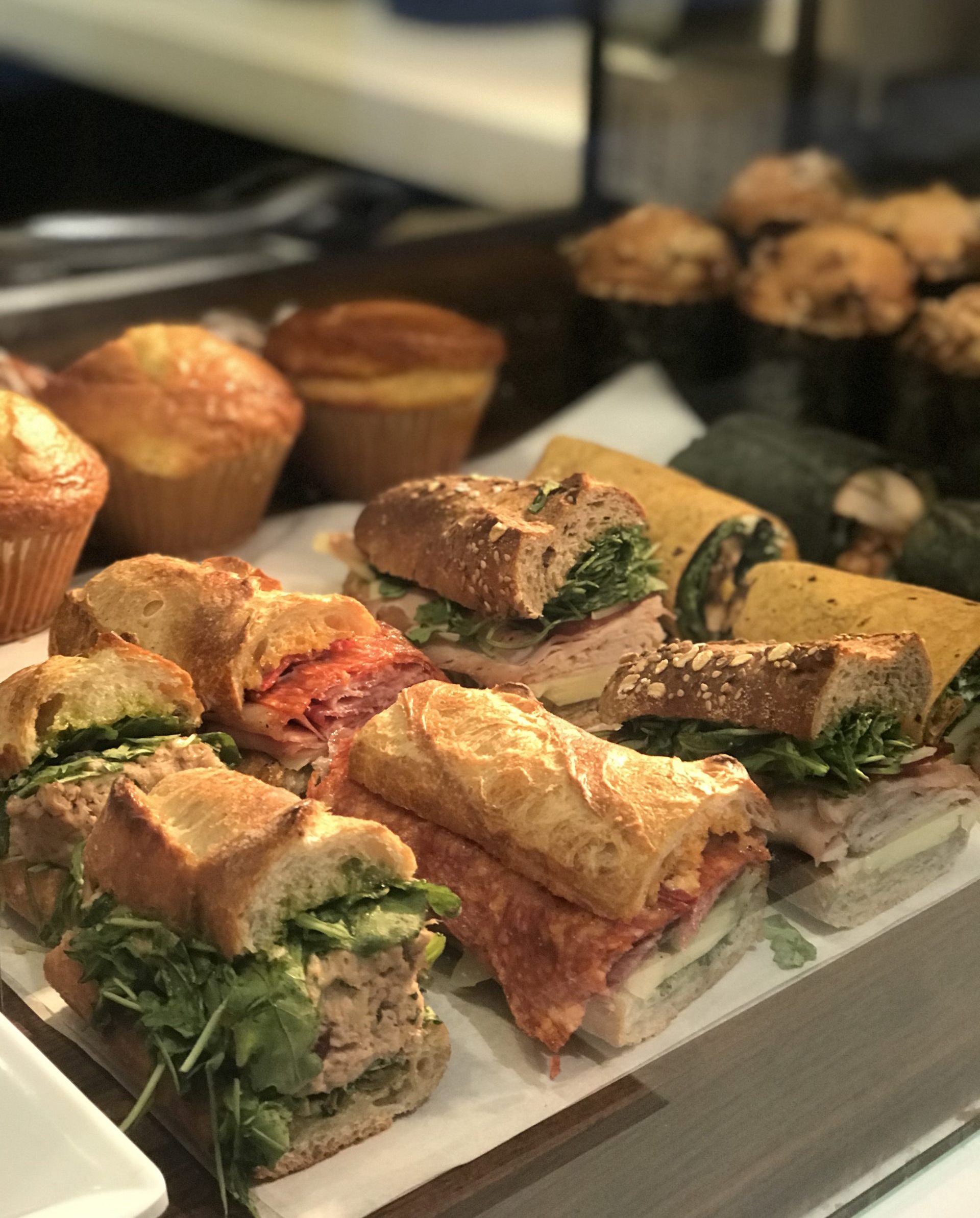 They say a deli sandwich is one of the best things to eat when in New York. I agree and I'd like to associate eating a sandwich to an on the go, busy work life, coz I guess that's what real New Yorkers are all about. In this list of course, since I hail from the rice nation, can't help but add our quick go to for rice meals- halal guys, some of our fave spots in Chinatown and of course- Jollibee! Let me know by commenting below, what I should try next.
Shake Shack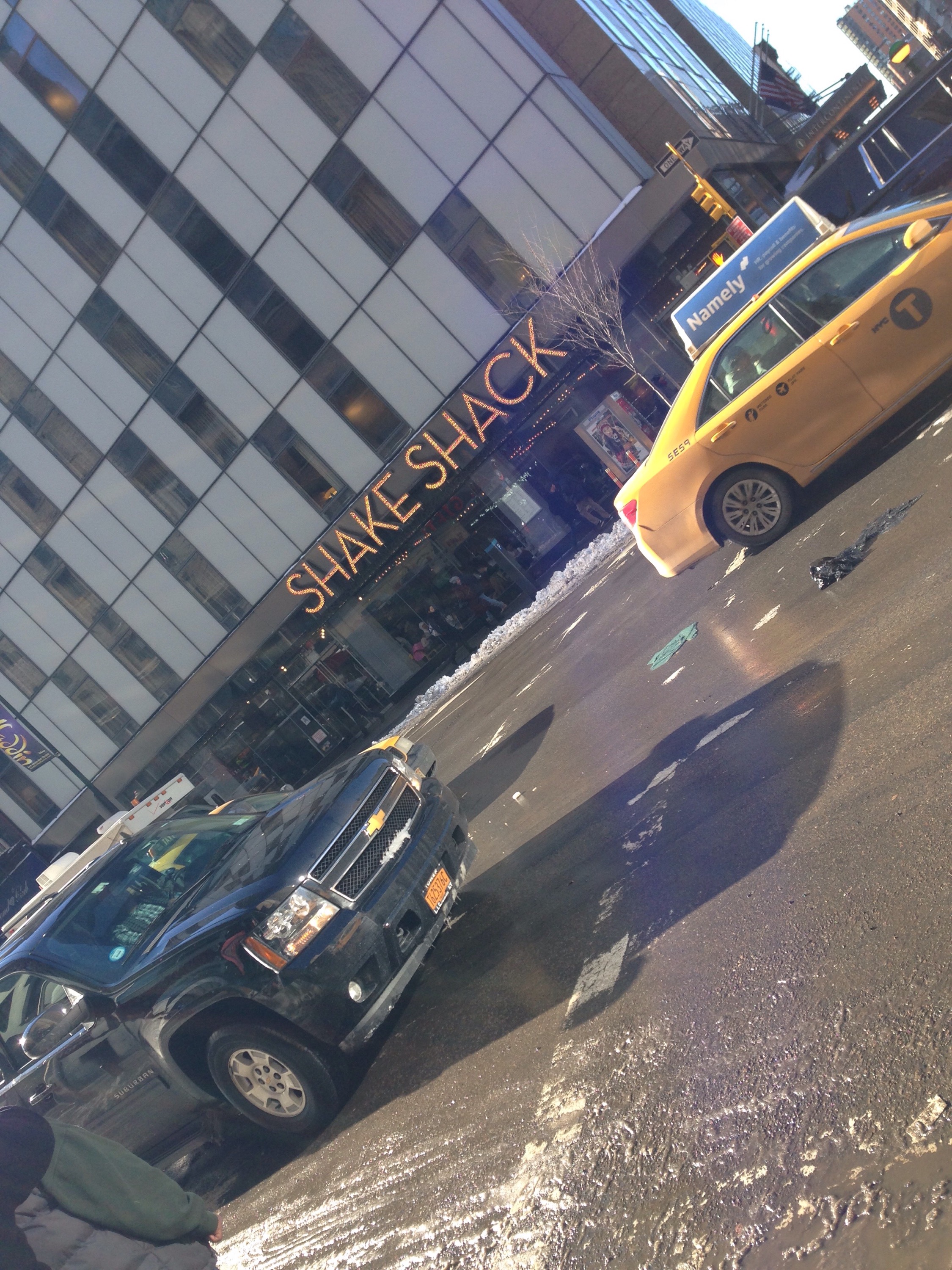 Danny Meyer restaurant
Long line, with Shack cam to view online if it's crowded
www.shakeshack.com 
20 Third Avenue, New York, NY 10003
Hours
Sunday: 10:30am – 11:00pm
Monday: 10:30am – 11:00pm
Tuesday: 10:30am – 11:00pm
Wednesday: 10:30am – 11:00pm
Thursday: 10:30am – 11:00pm
Friday: 10:30am – 12:00am
Saturday: 10:30am – 12:00am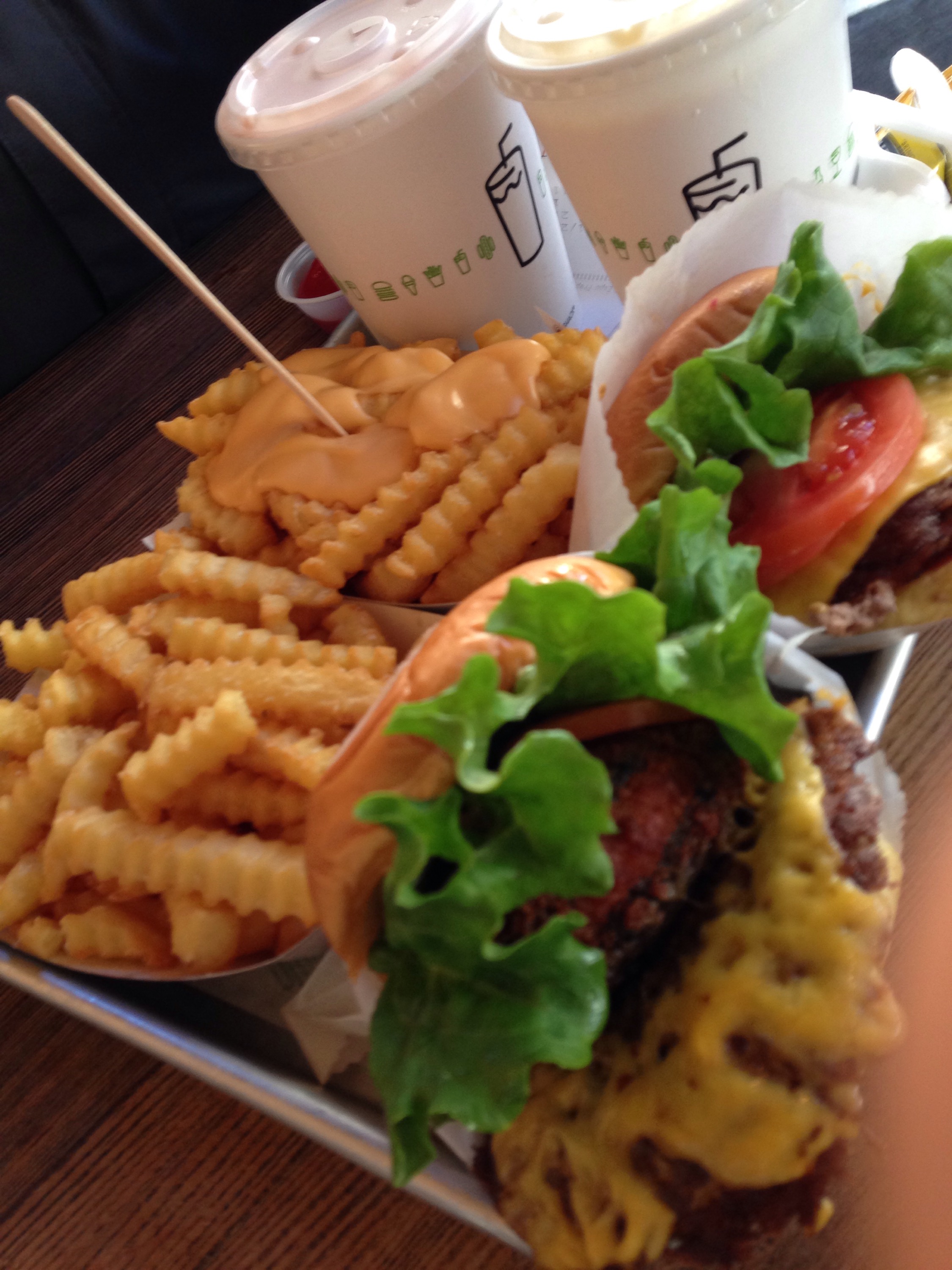 Madison Square Park
Southeast corner Madison Square Park, near Madison Ave. and East 23rd st.
11am-11pm
msp@shakeshack.com
+1(212)8896600Transpo: Subway R & Q to 23rd street Upper West Side
366 Colombus Avenue (at 77th street)
10:45am-11pm
uws@shakeshack.com
+1(646)7478770Transpo: Subway 1, 2, or 3 to 72nd street Theatre District
691 8th Avenue, Southwest corner of 8th Avenue and 44th street
11:00am-midnight
theater@shakeshack.com
+1(646)4350135Transpo: Subway A, C, E to Times Square walk to 44th and 8th
Upper East Side
154 E, 86th street (south side of street, mid-block between Lexington and 3rd Avenue)
11:00am-11:00pm, 7days a week
ues@shakeshack.com
+1(646)2375035Transpo: Subway 4, 5, 6 to 86th street
Shake Shack currentle has 21 branches within New York, check it all out here
Gray's Papaya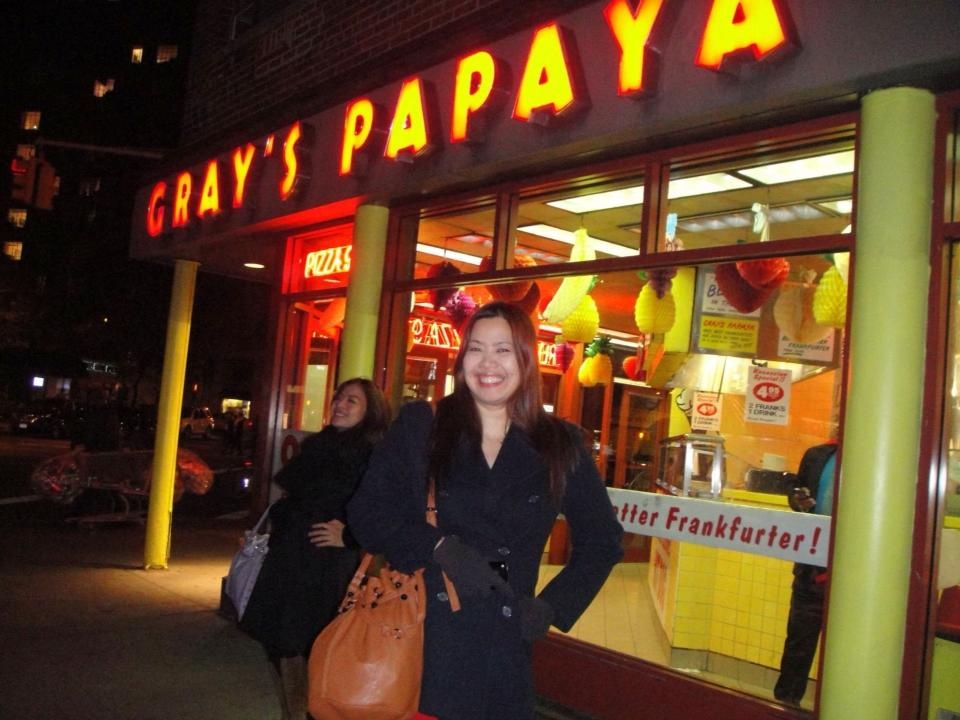 Famous for its inexpensive, high-quality hotdogs. "Papaya" refers to the fruit drink sold at the establishment. Ranked first in its field in Time Out New York. Gray's Papaya appeared in several films including Sex and the City, Fools Rush In, You've Got Mail, The Back Up Plan as well as the TV series How I Met Your Mother.2090 Broadway Between 71st and 72nd street, New York, 10023 NY+1(212)7990243www.grayspapayanyc.com
Serendipity III
Famous for its Frozen Hot Chocolate. Seen in the film Serendipity. They also serve the Guinnes World Record for Most Exoensive Sundae in the World at a price of $1,000. 
Reservation is required.
225 East 60th street (between 2nd and 3rd Avenues), New York, New York 10022Sunday-Thursday 11:30am to midnight; Fri 11:30am to 1:00am; Saturday 11:30am to 2:00am
+1(212)8383531www.serendipity3.com
Frozen hot chocolate from $8.95 during the time we first visited in 2015, to $12.95; Although the hot chocolate pint sells at $6.99.
$1,000 edible gold nugget, 2007 Guinness World Records Most Expensive Dessert.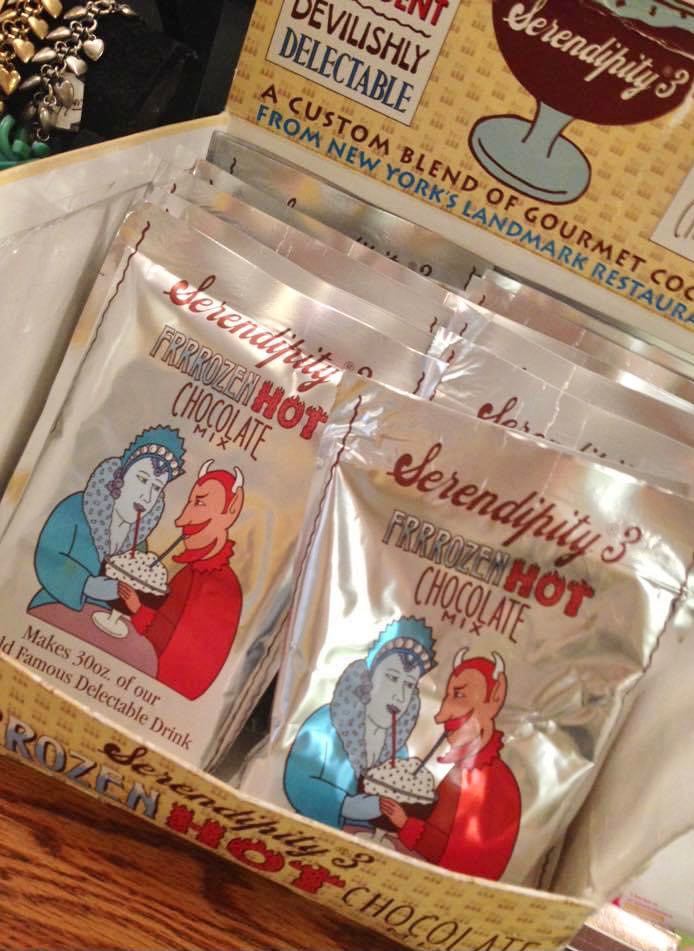 Ess-A-Bagel
The best bagel in NYC.
831 3rd Avenue (and 51st street) New York, New York 10022
+1(212)980-1010
359 1st Avenue (21st street) New York, New York 10010
+1(212)2602252
info@ess-a-bagel.com
Mon-Fri 6:00am-9pm, Sat-Sun 6am-5pm
www.ess-a-bagel.com
The Halal Guys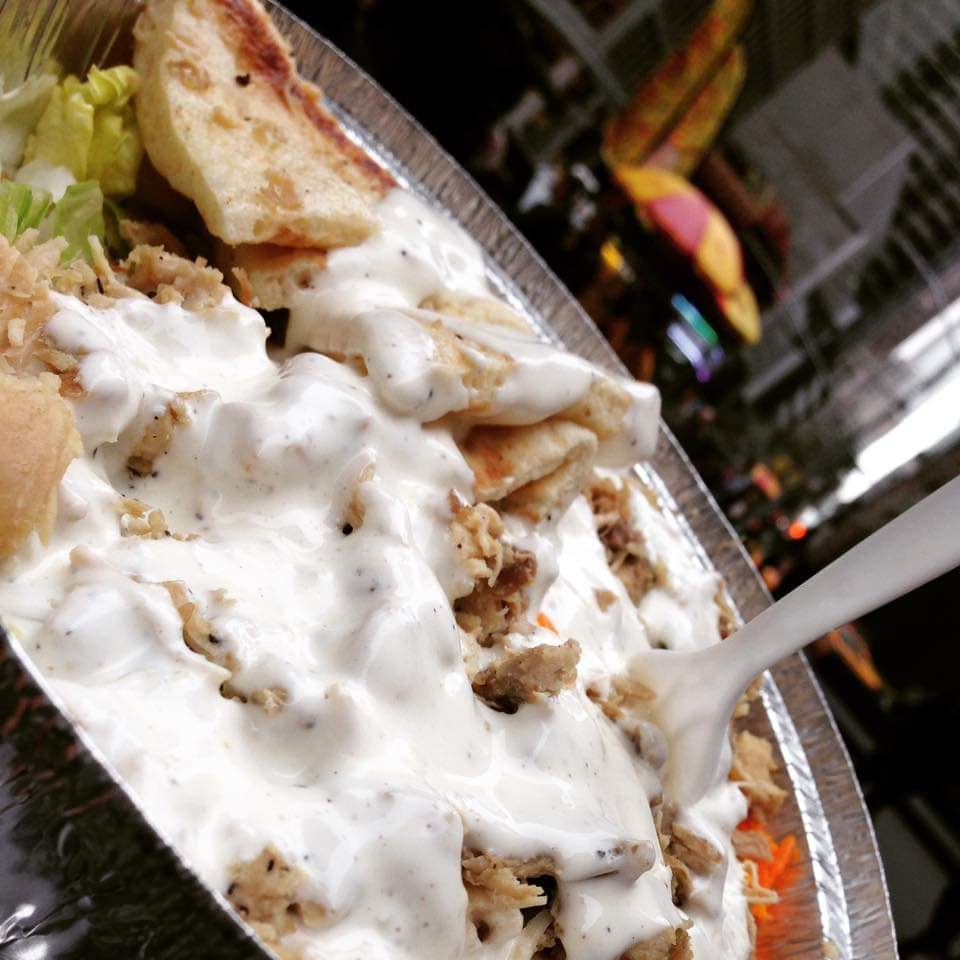 The city's most famous open-air dining destination, and the world's most popular food cart. Serves Middle Eastern Cuisines in platters.Store: E 14th street, New York, NY 10003 USAFood carts on the South-East corner of 53rd street and Sixth Avenue in the borough of Manhattan.Store Hours: Sunday-Thursday 10am-4pm, Friday-Saturday 10am-5pmwww.thehalalguys.comTransportation: By Subway (via 8th street) take line N, Q, R to 57th street, 7 Avenue.
Chelsea Market
An enclosed urban food court, shopping mall, office building and television production facility located at Chelsea neighborhood.75 9th Avenue (between 15th and 16th streets), New York, New York 10011
Open daily 7am-9pmTransportation:
By Subway: A, C, E and L Subway to 14th street and 8th Avenue
By Bus:
Downtown M11 to 15th and 9th Avenue
Uptown M11 to 15th and 9th Avenue
Crosstown M14 to 15th and 9th Avenuewww.chelseamarket.com
China Town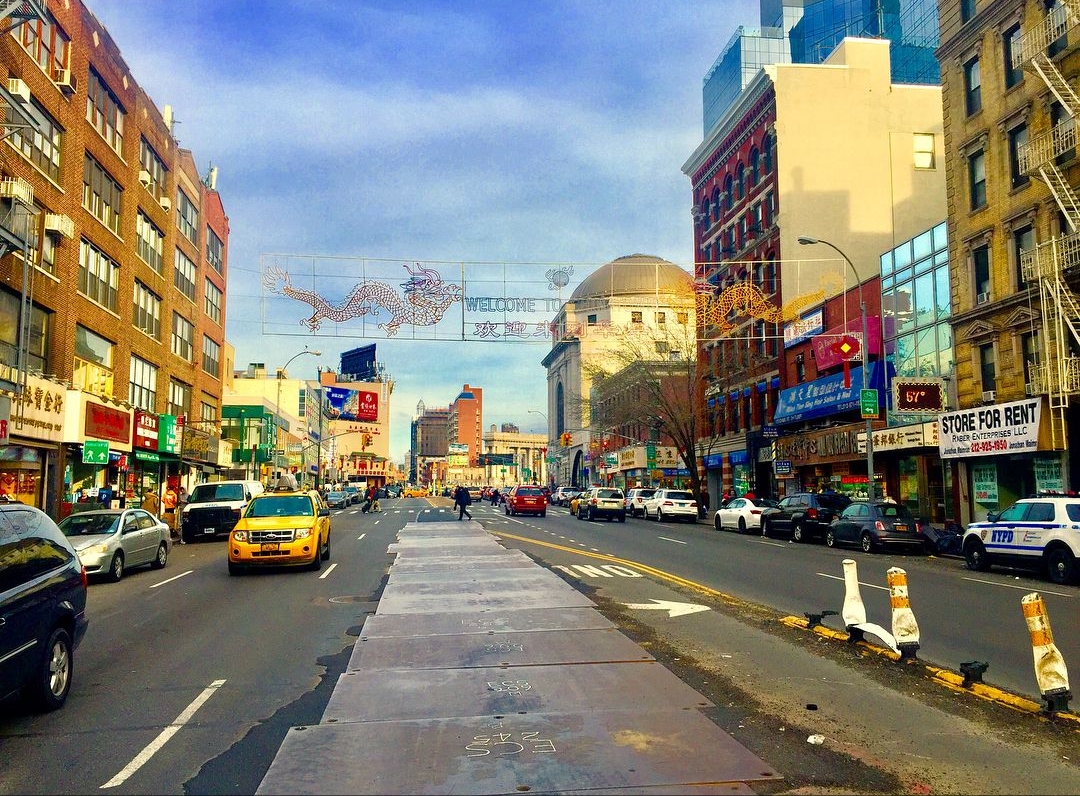 NYC Chinatown located at Canal street is a densely populated neighborhood that draws foodies and tourists to its many Chinese and Southeast Asian restaurants for dumplings, pork buns and hand-pulled noodles, xia long bao and roasted duck.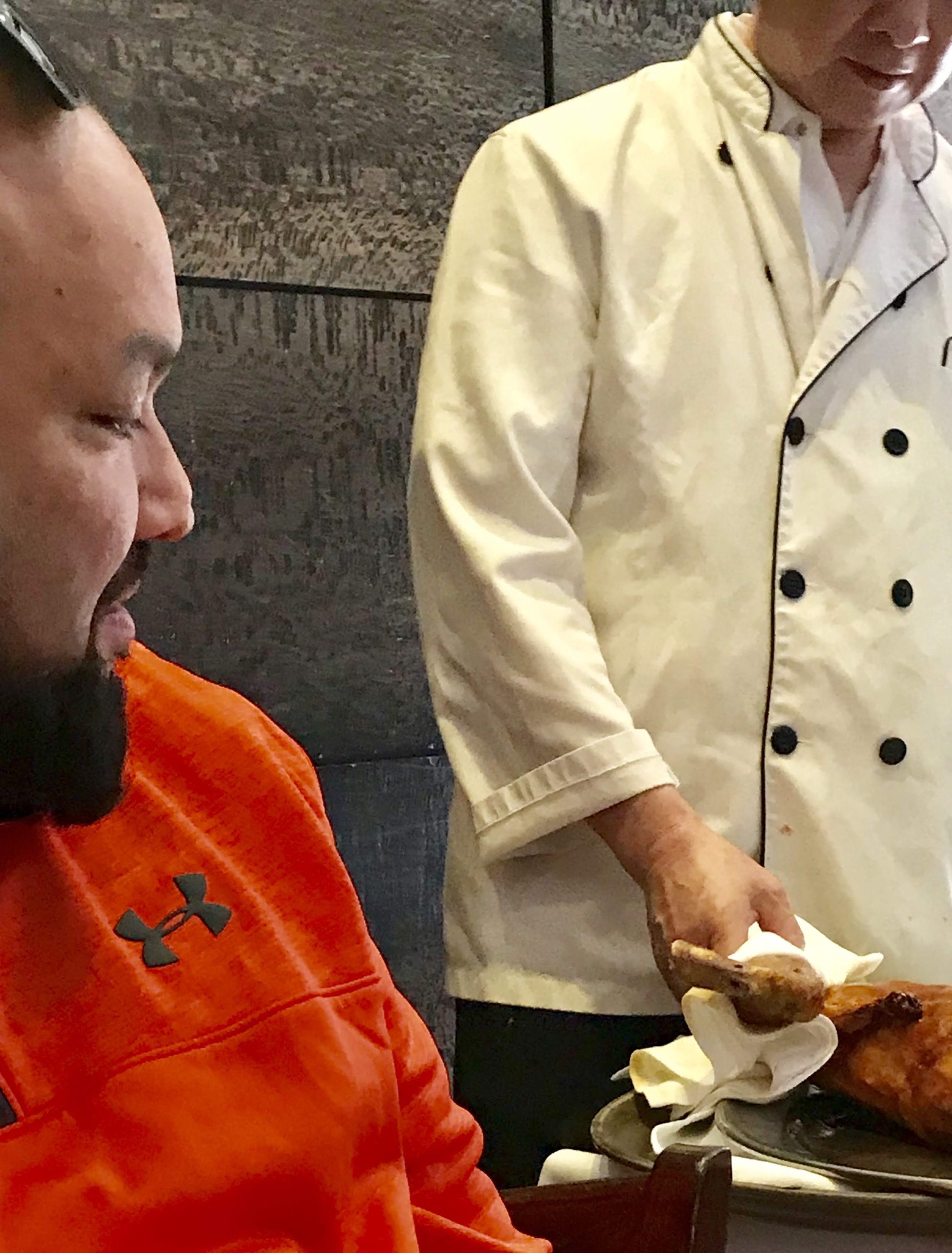 Chinatown lies in Manhattan Community District 3, surrounded by Little Italy and the Lower East Side
Eataly
200 5th Avenue and 23rd street
+1(212) 2292560
info@eataly.com
www.eataly.comStores:
Market- entrance on 23rd street and 5th avenue; open daily from 10am-11pm
Eataly Vino- entrance on 23rd street, Mon-Sat 10am-10pm; Sun 12pm-9pm
Jollibee
Of course! We gotta try this homegrown fastfood giant in their flagship store in Times Square! For me, nothing beats their friedchicken!!! Their Peach Mango Pie is a must try too.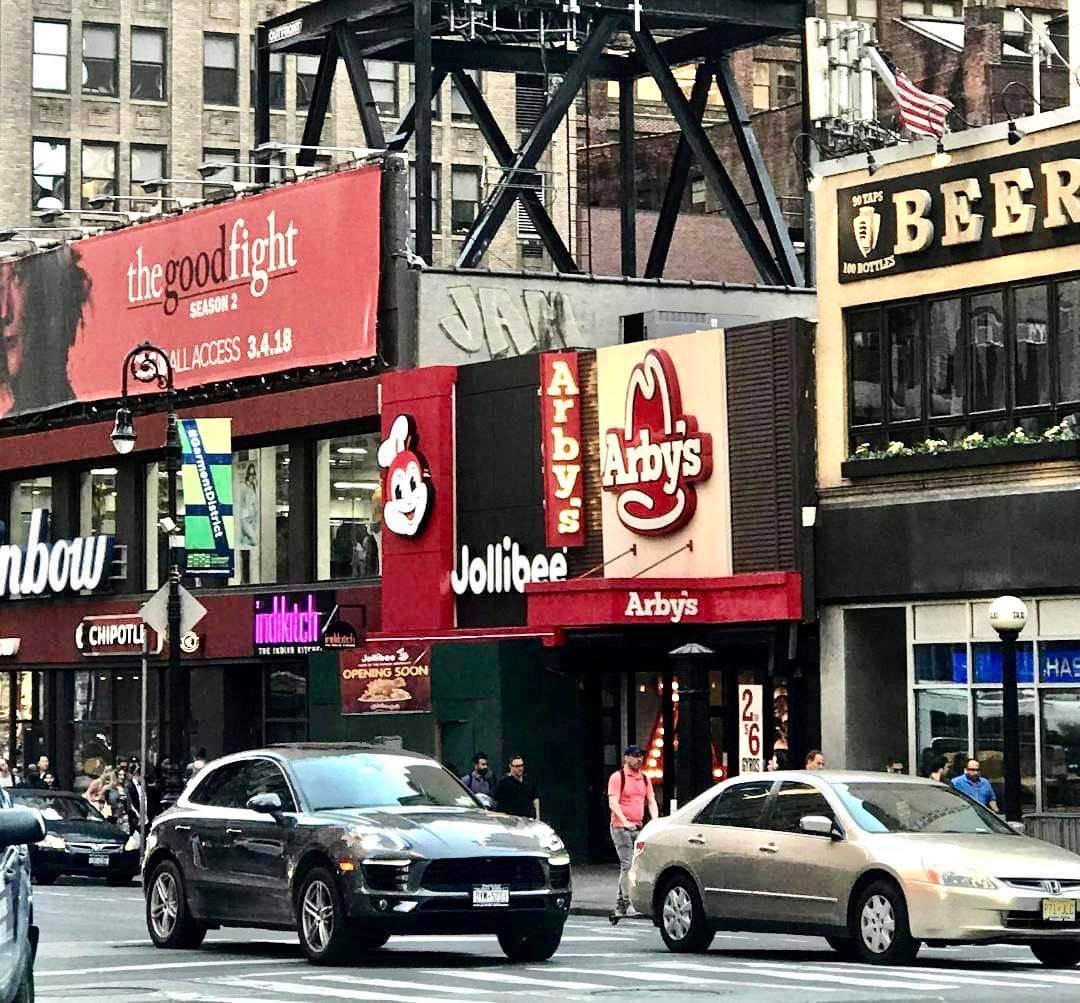 Located at 1500 Broadway Street, Times Square New York, New York, 10036
Dean & Deluca
Soho Store: 560 Broadway (at Prince street)
+1(212)2266800
Monday-Friday 7am-8pm
Saturday-Sunday 8am-8pm
www.deandeluca.com
Whole Foods Market
The largest retailer of natural and organic food (make sure to bring a cart with you when you shop).
Concourse 1, Time Warner Building, Columbus Circle
+1(212)8239600
Shop Hours Sun-Sat 8am-11pm
www.wholefoodsmarket.com
Junior's Restaurant (Cheesecake)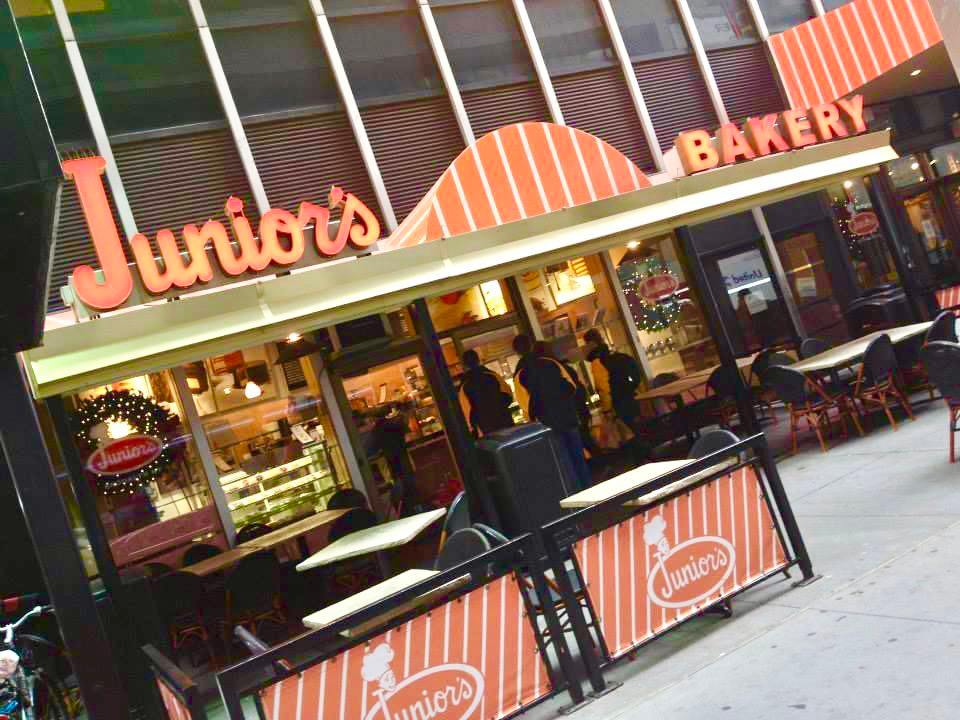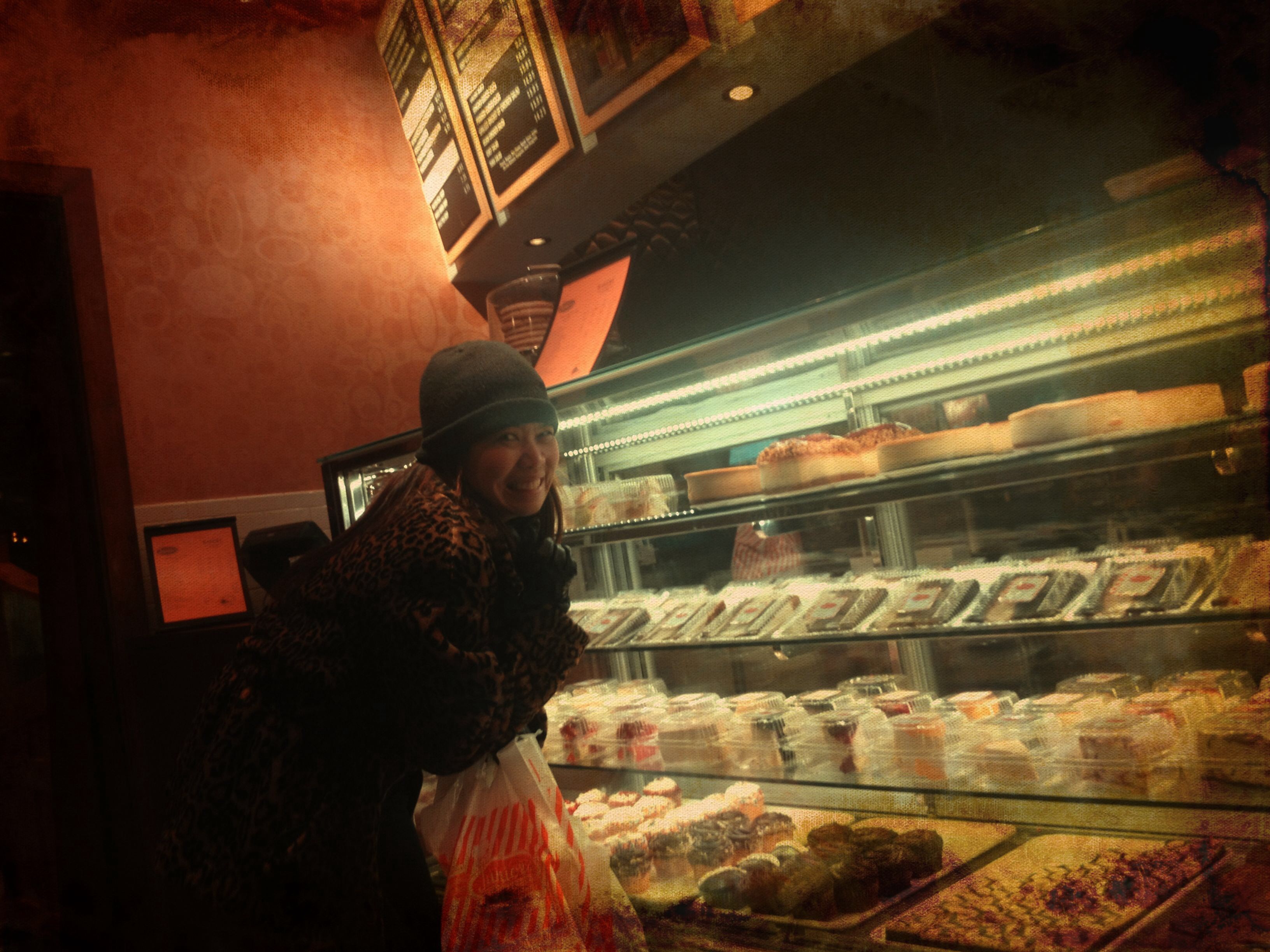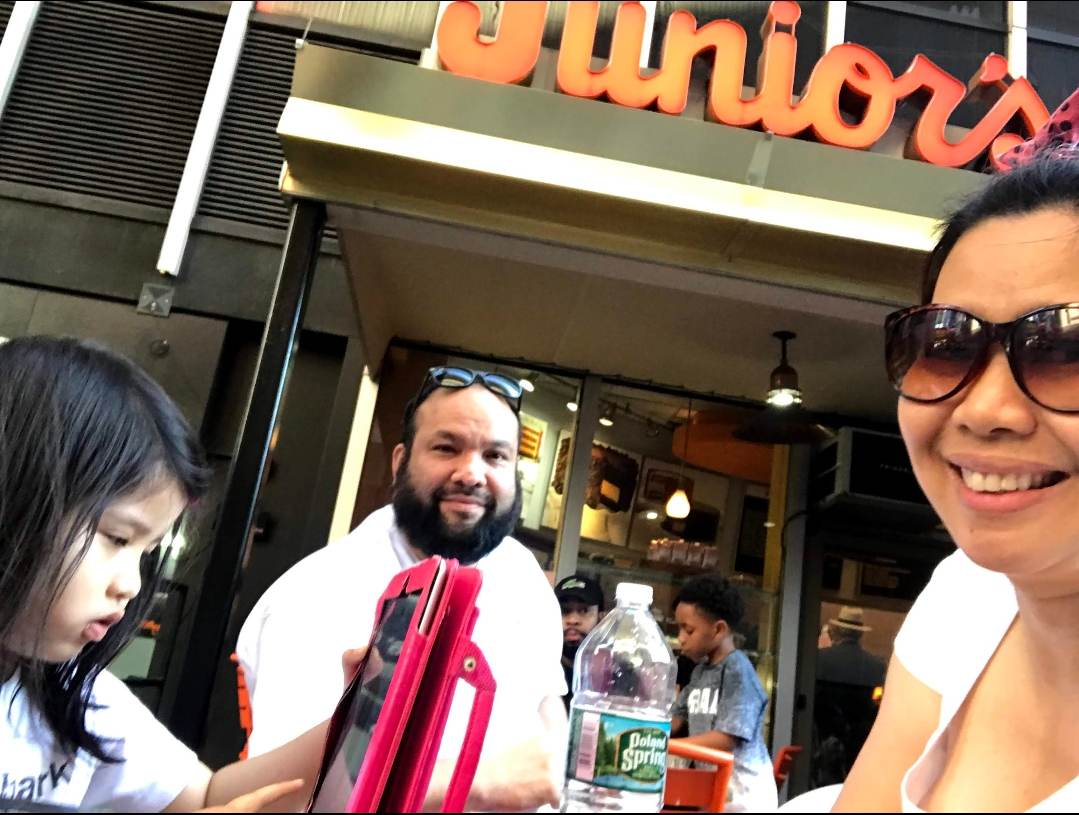 Serves sumptuous made-to-order grilled breakfast and lunch. Located at  One Astor Plaza 1515 Broadway at W 49th street
Store Hours: Opens 7am to 12 am Mondays to Sundays +1(212)302-2000
One of the best Mid-town places to grab a bite. Famous for their cheesecakes.1515 Broadway, New York, New York 10019 USA
Open Mondays-Fridays 6:30am-12am; Saturday-Sunday 6:30am-1am+1(212)3022000Other branches: Grand Central Terminal 89 E 42nd street, New York, NY 10017, USA
386 Flatbush Ave. Ext., Brooklyn, New York, NY 11201, USA
www.juniorcheesecake.com
Cannoli King/ Caffe Palermo
one of the longest running restaurants in New York's Little Italy. It's one of the must try when in New York. 3 mini Cannolis cost $11.50.
Located at 148 Mulberry street, New York, NY. Opens daily from 10:30am to 12am.
Contact number: +1 2124314205 for Dine-in Take-out and Delivery.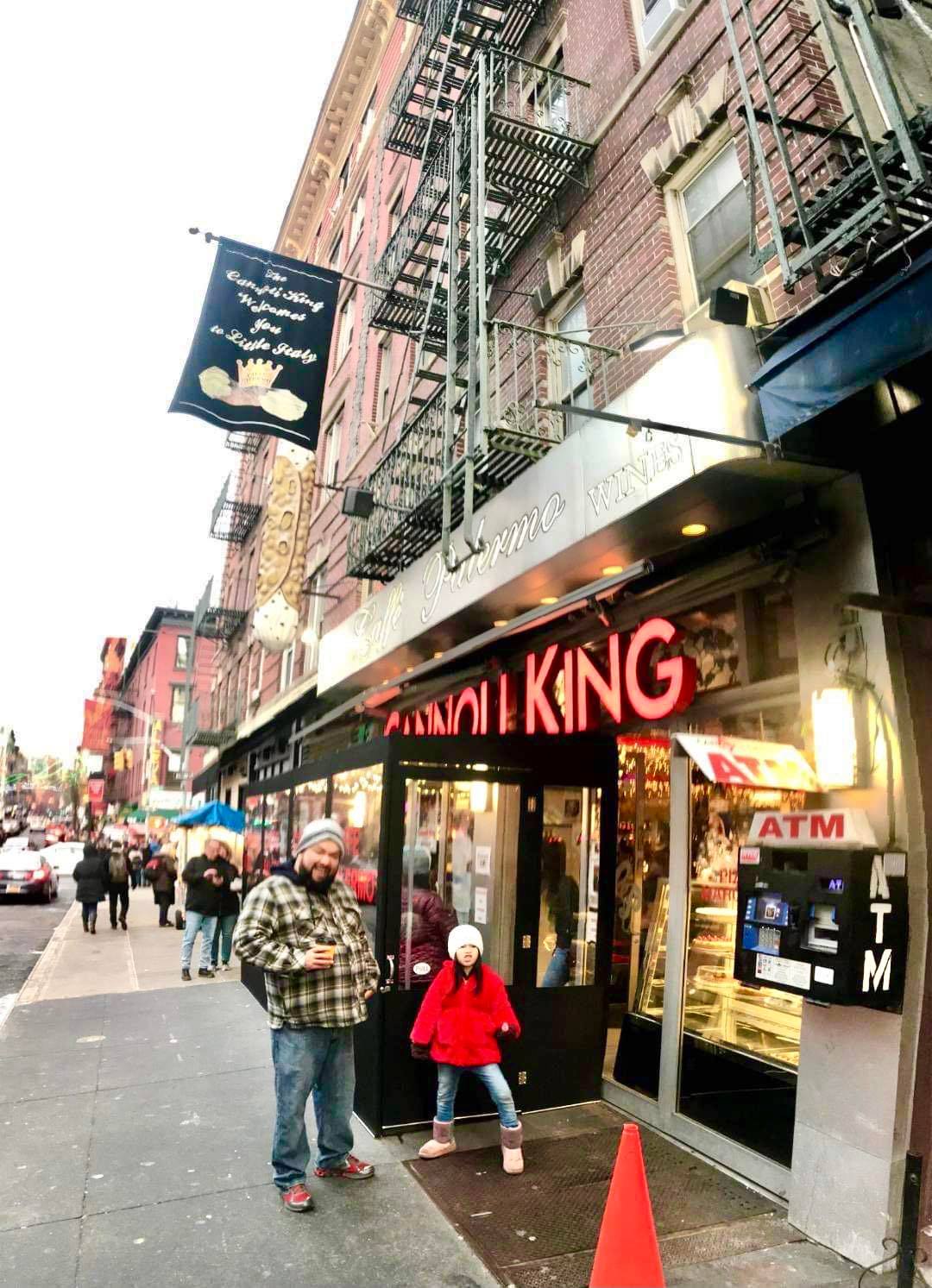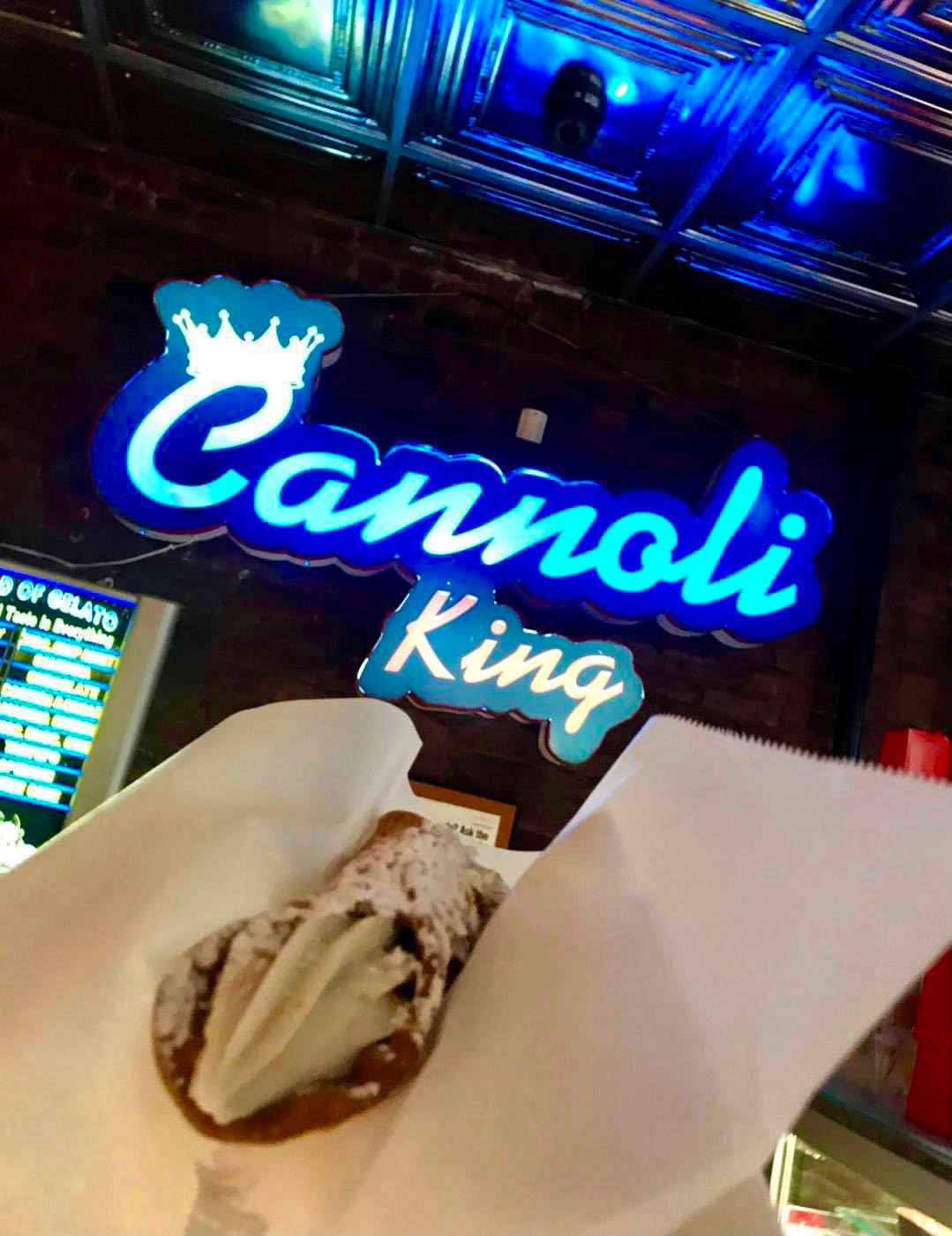 I still got a lot on my list, just trying to organize (and find) some of my photos I took while savoring my New York moments.
Will update this article from time to time. In the mean time, you can find out more information about Manhattan here
***All photos in this article belongs to the author.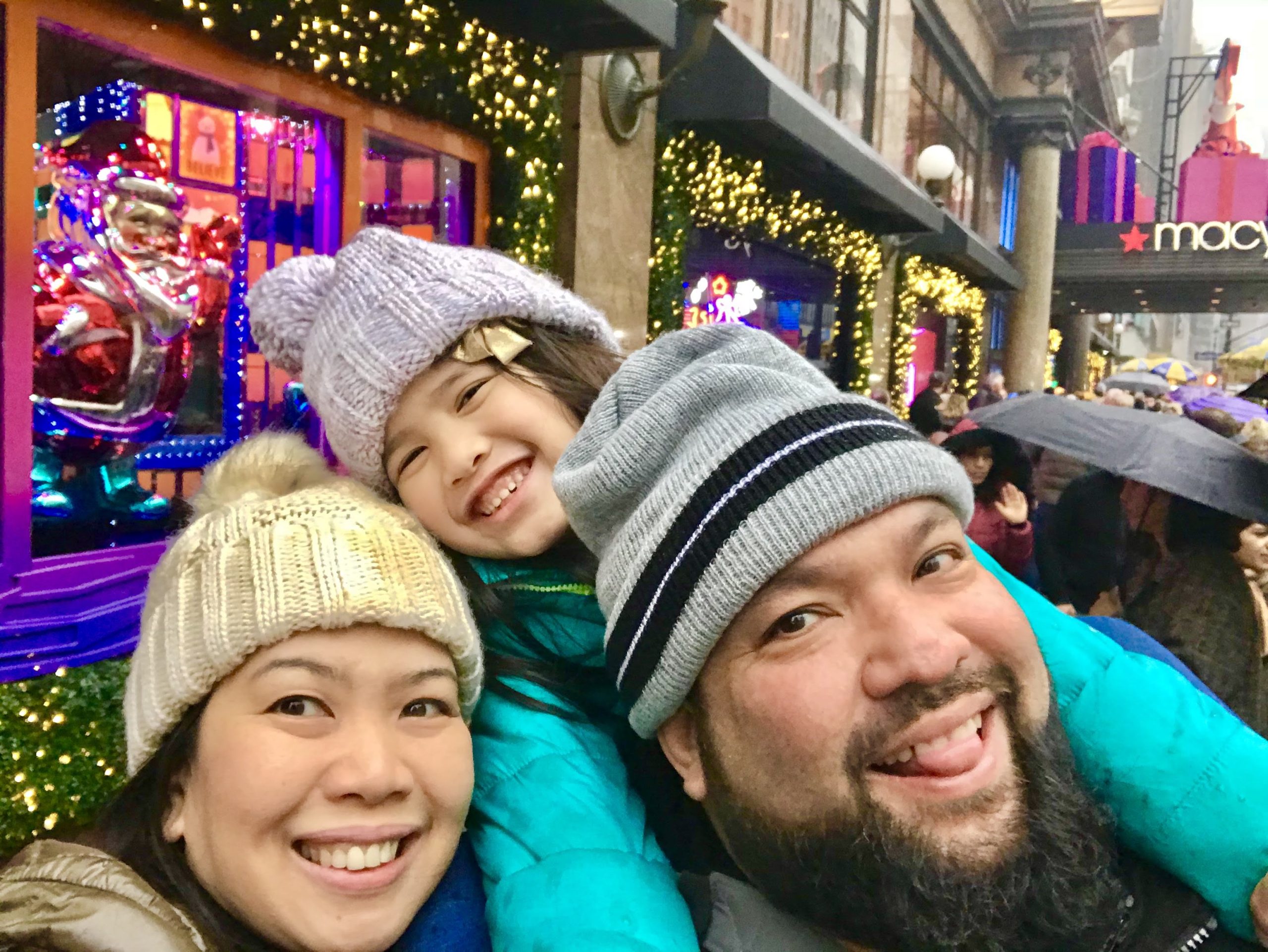 .