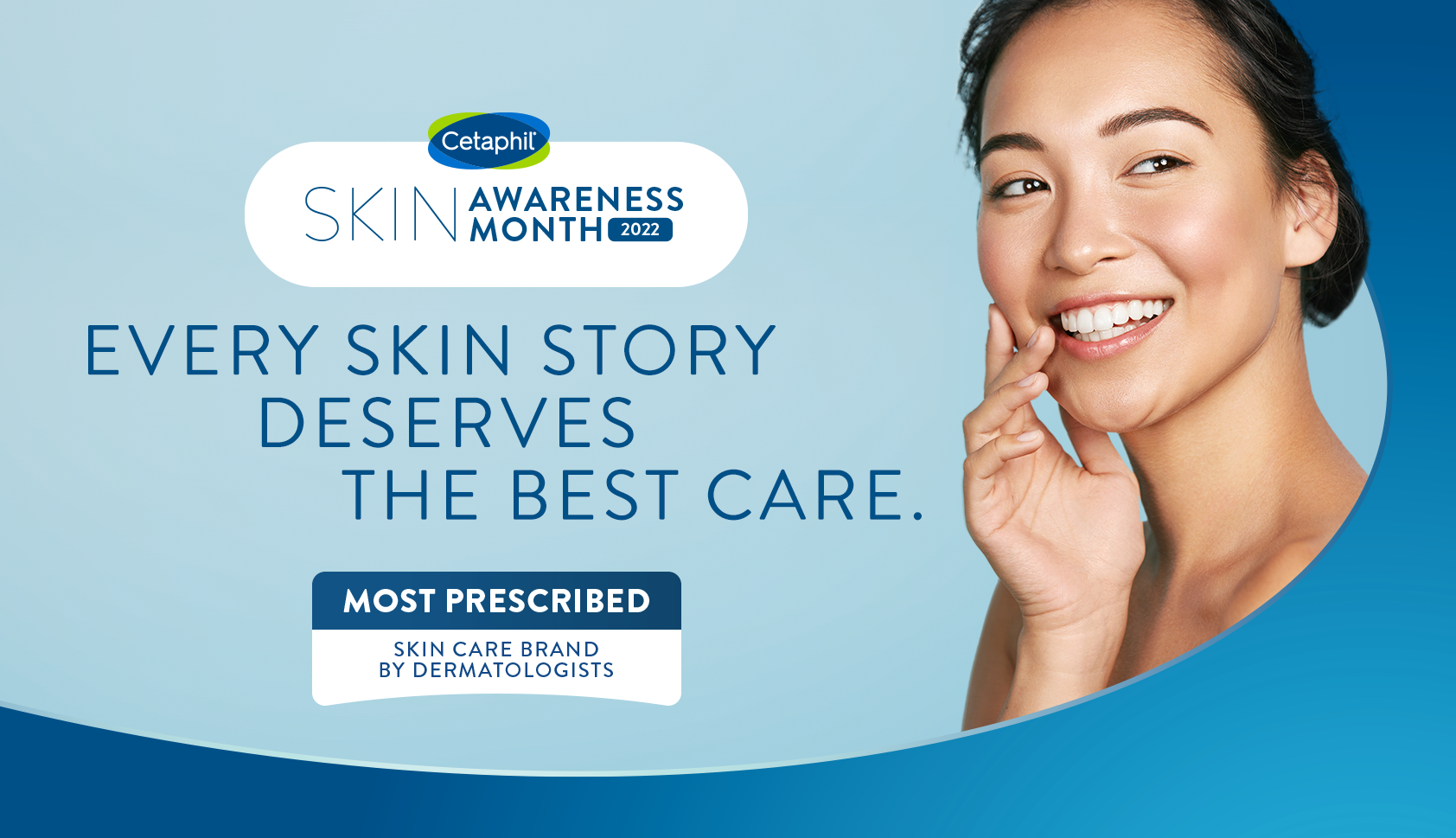 If you are worried that you or your baby gets skin rash easily, then it's because it's a common skin condition.
Approximately 70% of people worldwide identify as having sensitive skin, and sensitive skin continues to be a rising complaint that Dermatologists are registering from their patients.
Environmental factors, lifestyles, and genetics all play a part in developing sensitive skin, but patients generally present weakened skin barriers, dryness, roughness, irritations, and tightness. The commonness of sensitive skin has prompted research into the skin condition, resulting in breakthroughs in skincare.
"As a leader in sensitive skin for over 75 years, we are even more committed to delivering cutting-edge products to advance dermatological care for every skin story," says Jade Silva-netto Ponoc, Galderma Philippines Business Unit Head.
In the Philippines, Cetaphil is bringing to the country for the first time Skin Awareness Month—the culmination of Cetaphil's research into the science of gentle skincare, offering a chance to discover the breakthroughs and acquire specifically formulated products to care for all types of sensitive skin. It is part of the brand's unwaveringly passion for providing complete care for sensitive skin; the Skin Awareness Month offers first-hand access to experts and science-driven recommendations to educate consumers on how best to care for their sensitive skin with a unique routine tailored to them. The annual event started 2021, eventually expanding across the Japan-Asia Pacific region before reaching the Philippines this year.
The main highlight of this year's Skin Awareness Month is the Skin Summit, where Dermatologists and skinthusiasts share knowledge and experience across three days of themed discussions:
• May 25 – a board-certified Dermatologist and member of the Philippine Dermatological Society, Dr. Francesca Sy-Alvarado, discusses sensitive skin and acne, along with Bianca Gonzalez, Maggie Wilson, and Patricia Prieto, who will discuss routines for sensitive skin
• May 26 – a board-certified Dermatologist and member of the Philippine Dermatological Society, Dr. Jarische Lao-Ang, discusses the healthy way to brighten skin, along with Bea Alonzo, Laura Lehmann, Anne Curtis, and AC Bonifacio, who will discuss lifestyle-centric skincare
• May 27 – a board-certified Dermatopathologist and a member of the Philippine Dermatological Society, Dr. Mara Evangelista-Huber, discusses the right foundation for baby's skin health, along with hands-on parents Solenn Heussaff & Nico Bolzico. Relevant topics on healthy food, play and sleep will also be tackled as Nikki Gil, Mariel Padilla, Patrick and Nikka Garcia share their experiences as they learn and choose the healthy start their babies deserve.
Access to the Skin Summit is free—interested participants may register via this link https://www.booths.virnew.com/events/cetaphil-2022/register
to reserve slots and avail of exclusive perks on Cetaphil products and other promotions during #SkinAwarenessMonth.
Every skin story deserves the best care—Skin Awareness Month 2022 is also packed with promos and other free on-ground activities for every type of skinthusiast. To learn more, follow @CetaphilPH on Instagram and Cetaphil Philippines on Facebook for more details.
Cetaphil products are available in Mercury Drug, Watsons, and leading drugstores and supermarkets nationwide. You may also check out the official Cetaphil Philippines stores in Lazada and Shopee.