Part of the challenges of the early stages of parenthood is making sure that your child grows up in one piece. That means no ugly scars or broken bones, complete set of fingers, no bumps, no hemorrhage. It may sound a little morbid and exaggerated but, really, if you ask me, these are my greatest fears as a parent.
There are several ways to baby-proof your home, and I bet every parent has their hundred and one list of child safety techniques… but still, in reality, we know, not even the children of Dutch William and Duchess Kate of Cambridge get spared from getting those clumsy little cuts and minor wounds as these little 'humans' (too) go through a stage we all call childhood.
As parents, it is our duty to keep their environment safe by all means, although this doesn't exactly mean complete elimination because there are things in the house that may be potential hazards to children but you simply cannot live without (like gas stoves, electrical outlets and the likes), so in that case, at least minimize the risk.
The key is keen supervision, and it's all up to you, in case you don't have a nanny, to take a 24/7 watch on your kid's whereabouts.
Don't feel bad if at first you think you suck at it, because BABY-PROOFING IS A WORK IN PROGRESS.
During the early stages, from birth to five (5) months, other than the basics (you know, like keeping her feeding bottles sterilized all the time, keeping her always clean, wee-wee and poop free). Here are some of my tried and tested tips:
Lose the Blanky. I have made it a point to always keep my baby away from potential hazards when in her crib especially at night time. Pillows and baby blankets could accidentally suffocate a newborn baby, so better trust your instinct on this and save the blanket for when the baby gets a little older. Instead, put on some nice warm sleepwear to keep your baby from being cold.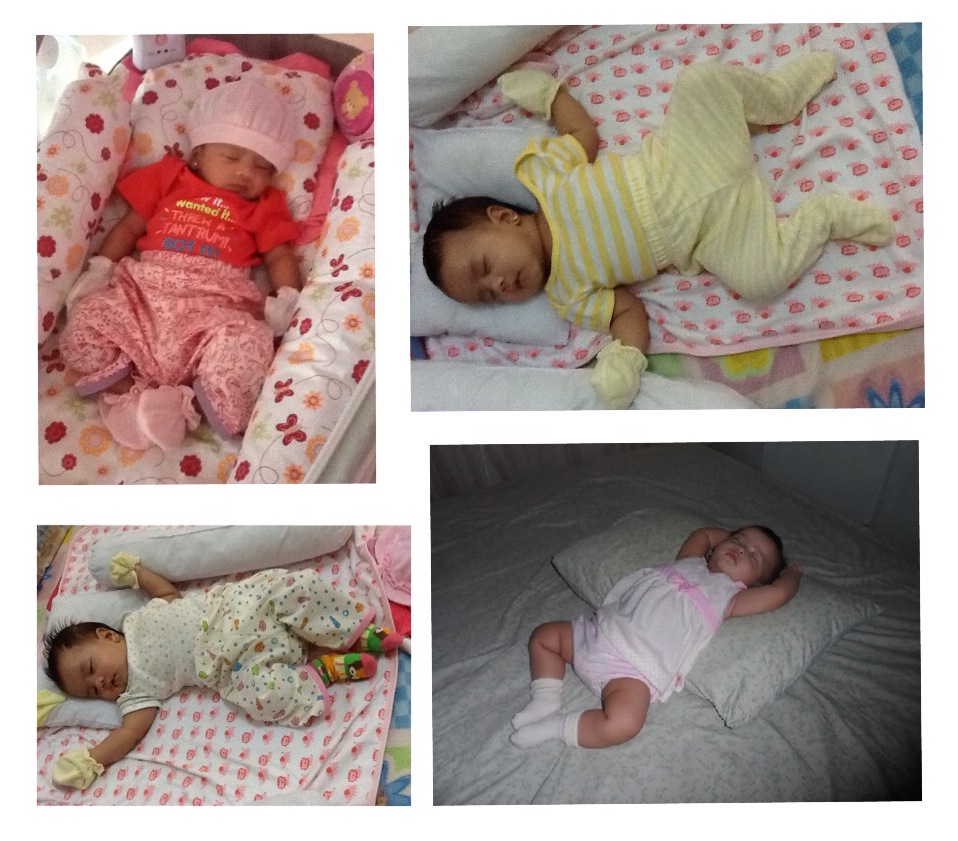 Save the Toys. Don't be overly excited, exposing your newborn to all the wonderful toys you can give… I know there is that urge of becoming the best parent you can be (believe me it will always be there) but, consider that a baby can barely see and appreciate things visually. Toys are potential hazards too, especially when left beside a baby without supervision. At this stage they can only see black red and white, so unless the toy is in that colors, (and is soft and not heavy) save it. Newborn appreciates sound more, so a little lullaby would definitely go a long way.
Beware of SIDS. Regardless whether a baby is healthy, or even when you do everything right, Sudden Infant Death Syndrome (SIDS) can happen. Doctors don't know what really causes SIDS, but in a study they have observed that it happens usually to pre-mature or low birth weight babies. In most cases, a parent or caregiver places the baby down to sleep and returns later to find the baby has died. It's no one's fault. It was my no.1 fear during the early years of my baby, Hunter. That was why I never hesitated checking on her every once in a while when she was in her sleep.
Useful Gadgets. Baby monitors do help, especially when you don't have anyone else in the house to look after the baby. This works best when you have to go down stairs, to the kitchen to cook, or do other chores. An air humidifier on the other hand may be used especially when your baby gets dry skin and congestion. It's especially important that a newborn breathe clean air. A humidifier vaporizes germs in the air by converting water to steam, which then kills any bacteria present.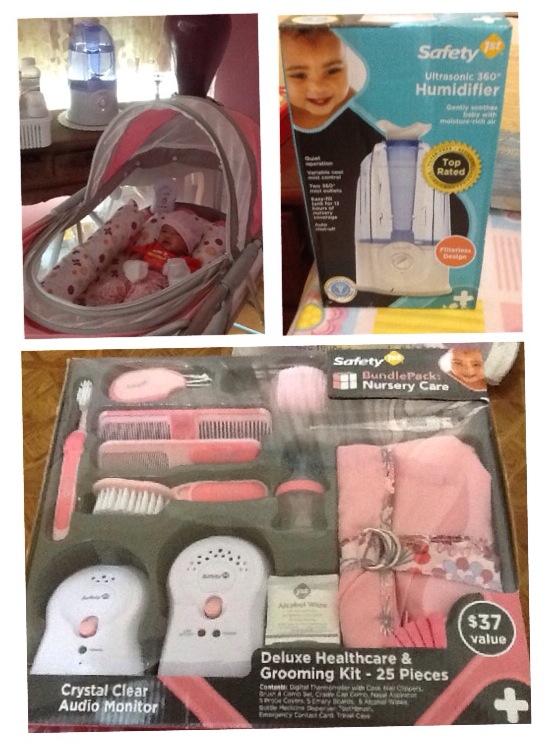 6 Months to 1 Year: The Beginning of Solid Feeding
As the baby reaches the feeding stage, a few more things are added in your baby-proofing needs. These include:
More IQs please. Hahaha! Kidding aside, you have to literally and figuratively grow with the baby in the process. For instance, know that every single time you give your baby a spoon of that pumpkin soup, the first sip should be yours.. to know if it's just right for the baby, not too hot, definitely not spicy (duh?), and most importantly not yet spoiled. We all know how sensitive babies are, and one can never be sure.
In bathing the baby, the same rule applies, check the water's temperature first, it should be lukewarm, what is not too hot for you may be too hot already for the baby so learn how to balance and do it right.
Choking Alert. Don't be too impatient with feeding, there are stages you should follow here. As soon as the baby is ready for solid feeding, start with liquids like soup first during the early days, do not give all the soup variants at one feeding, so you can take note of its effect (if there is, like constipation), by doing so you will be able to distinguish what's good and what's not, then you would be able to monitor and asses which will keep a balanced nutrition for your baby.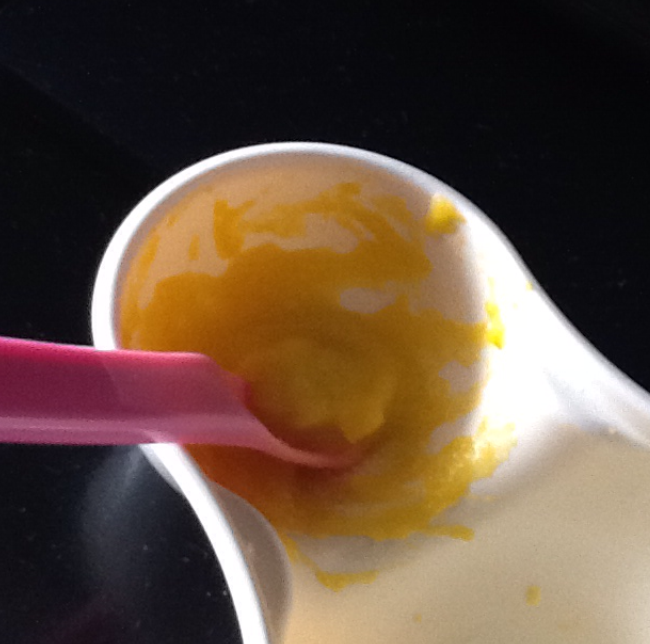 Follow through with mashed vegetables and fruits. It is always better to start them early with what's healthy. The fish, white and red meats should come last in the process.
There are a lot of useful tools now available in the market to make feeding a baby easier and convenient. I personally have tried some of those tools. And here's a few that I recommend.. [see photos]
Small Toys are the Enemy. You cannot stop them from beginning to explore. At this stage their curiosity has sparked. They would not just touch, expect them to lick, sniff, bite and worse, swallow. It's up to you to do whatever it takes to keep them from any possible toy related accidents, without depriving them of the joy that playtime brings. This is when parents, should become magicians!
Safety Gadgets. You can either buy these or improvise. This stage is when they learn to crawl and walk, and reach-out to something, not to mention push or pull, throw, break…. name it! The possibilities are endless. I recommend the following: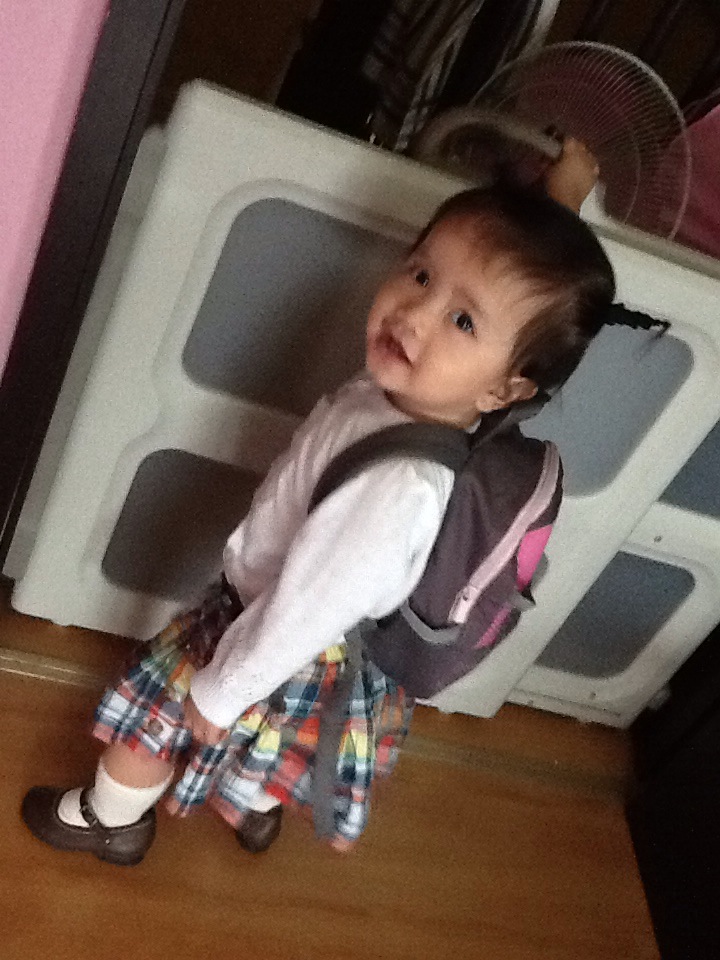 A must have in every baby's household:
I don't know what it is about electrical outlets, but babies are drawn to them like moths to a flame…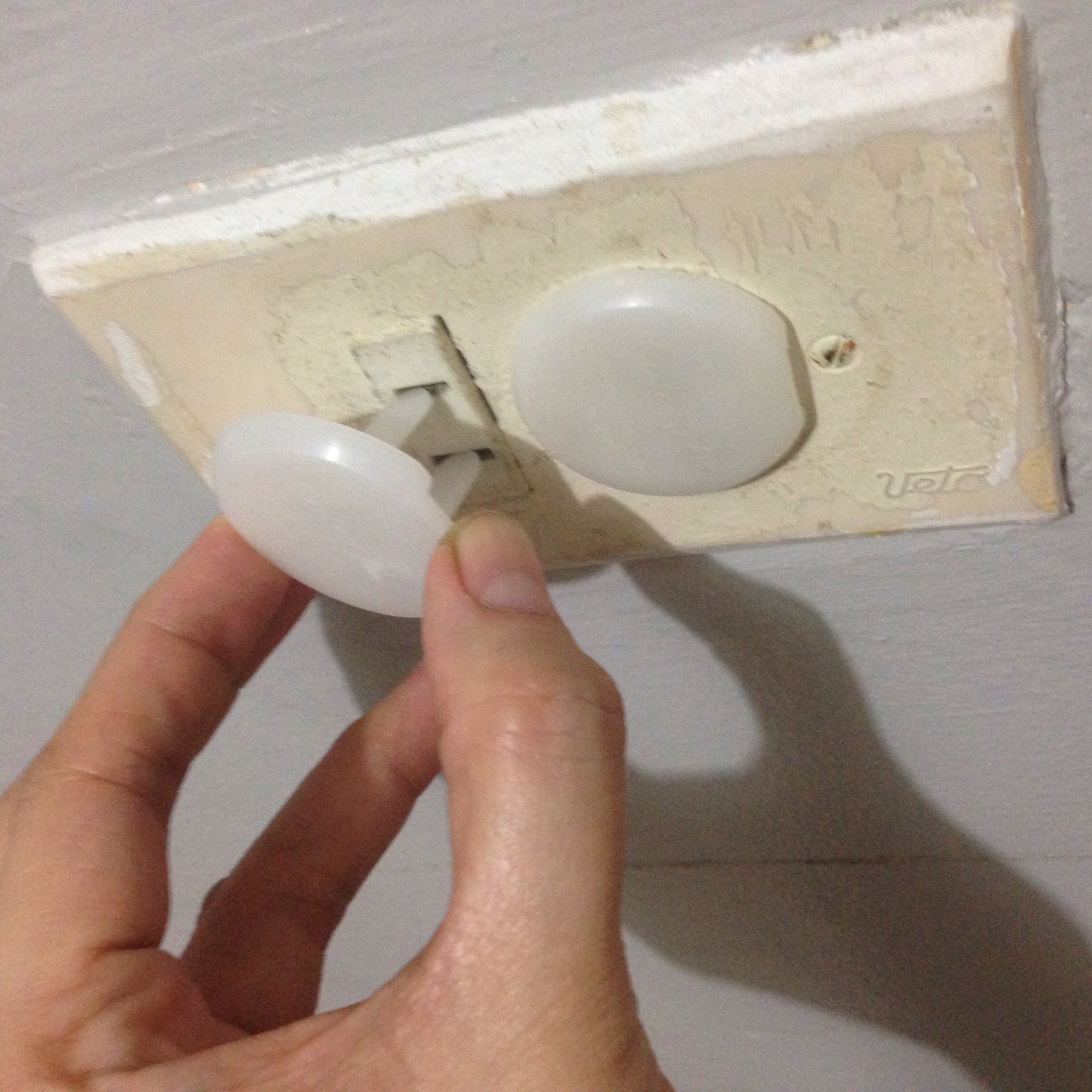 One to Terrible Two
More patience, more gadgets here. Although a lot may have changed over time, like you no longer fear SIDS, the baby-proofing effort still gets a little more challenging as baby starts running, jumping, climbing… And gets waaaay too curious about everything that appelas to their senses.
Take a deep breath. There is a bright side to this. And that is, your baby is learning to listen, and follow instructions as days go by. Mine knew that when mommy said 'NO' there must be some reason why, so she somehow gets it (well actually, after a couple of unintended minor accidents.)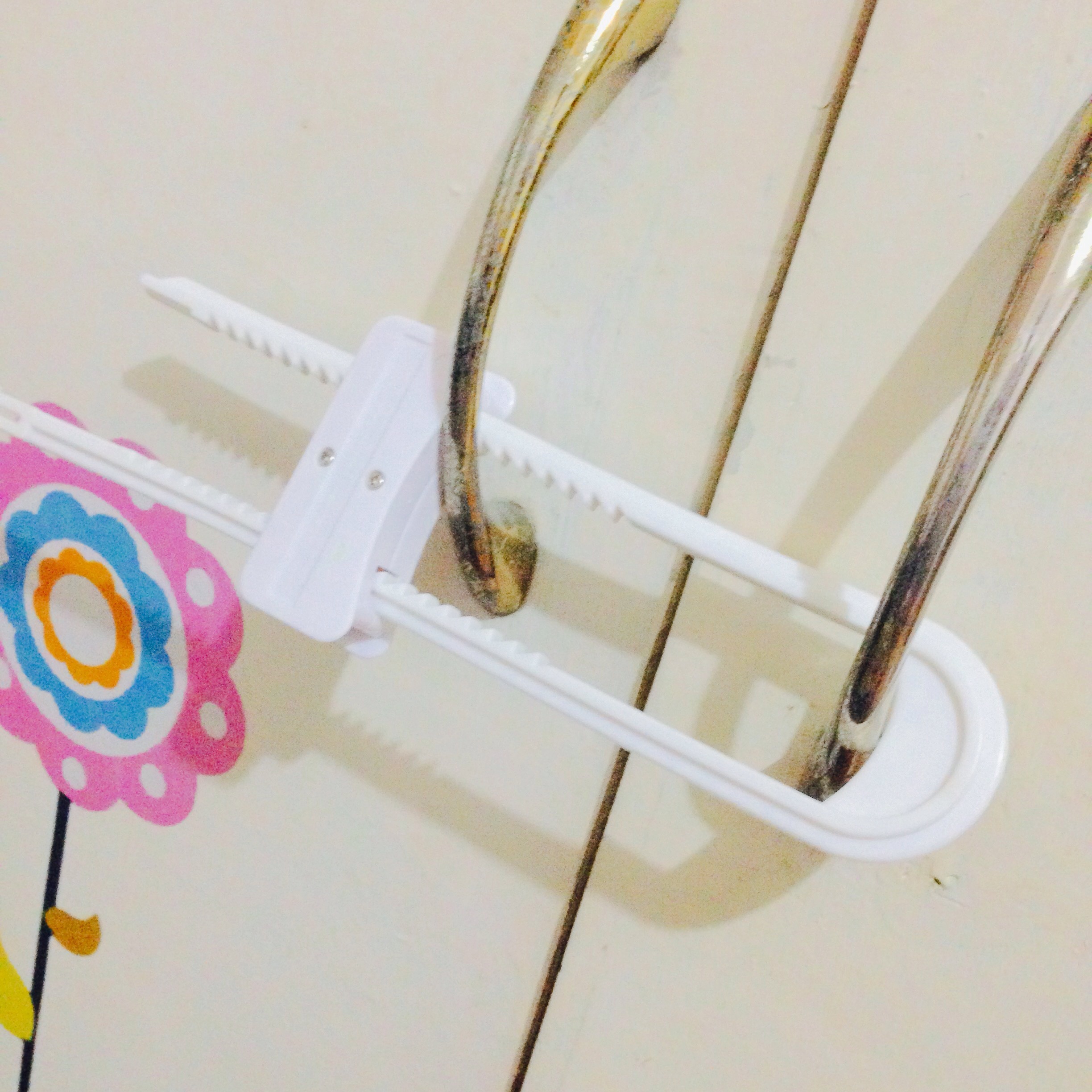 How about you? Any baby-proofing techniques that you can share with me and my readers? Do write them down at the comment section below.