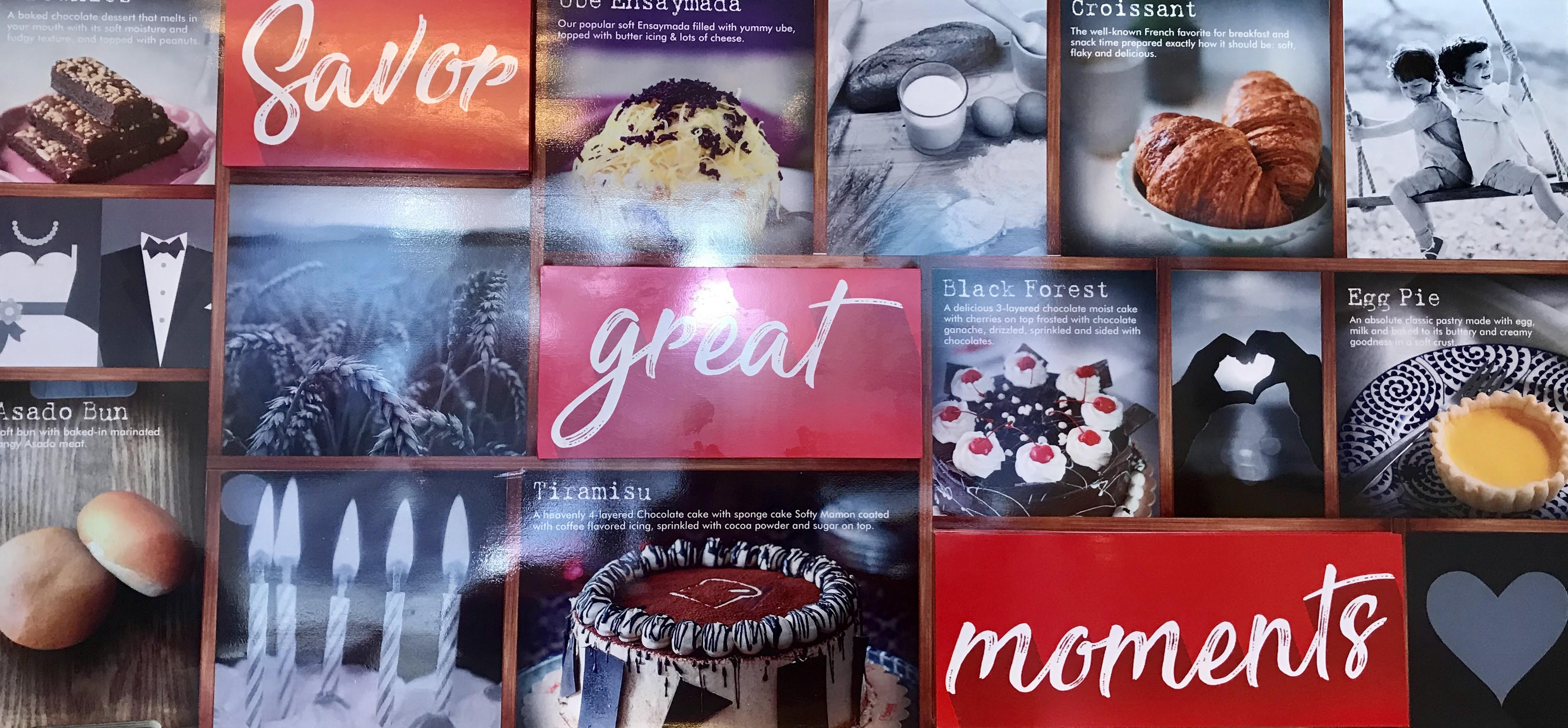 Cindy's Bakery and Restaurant started out in 1972, as a bakery and refreshment shop in Tarlac City; with a vision to become the top choice for freshly baked breads and delicacies using traditional recipes imparted with consistent freshness and taste.
Now being remembered for its original jingle "Cindy's is the Place to Be" which has gained public attention due to its upbeat rhythm and catchy lines; Good Food in a Good Place was initially its direction. With its product quality and affordability, Cindy's became the food destination of choice among Filipino customers.
Aside from the classic Cindy's favorites such as its signature Pansit Palabok and Halo-halo, that has made it a well-loved brand; its product heritage has included the Best-Selling Ube Ensaymada, Brownie Bites, Egg Pie plus a lot of new and exciting selections from cakes to fresh from the oven specialties. These products has been consistently introduced through the years of solid growth and expansion with branches and dealerships as far as Ilocos and Cagayan, all the way down to Metro Manila.
With its relentless commitment, Cindy's has emerged as one of the strong pioneers with an extensive network across Luzon; a wide array of breads and food products that continuously convey Filipino Heritage and therefore captured a growing market of loyal customers, in its relentless pursuit of bringing deliciousness in every Filipino household.
To date, there are a total of 78 branches (including 20 Oven Fresh Counters & 9 Quick Service Restaurants), and over a hundred Dealers across 12 provinces and covering major cities in Luzon.
In terms of product offerings, Cindy's hopes to focus on further innovating current bakeshop offerings, particularly its bread varieties, savory buns, cakes and other oven fresh products.
47 Fruitful Years later… Filipino Families still continue to Savor Great Moments with Cindy's.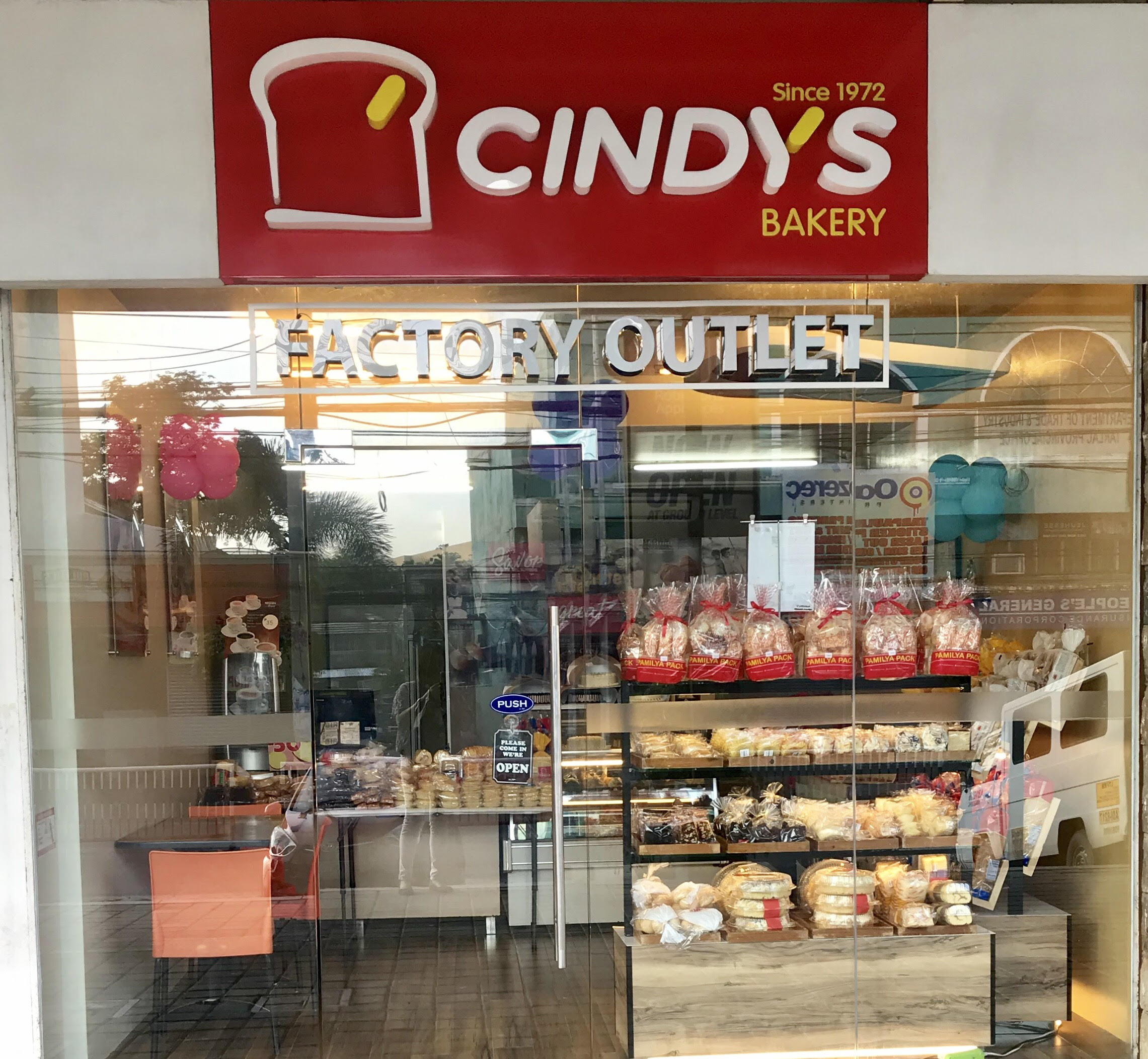 Cindy's Dealership
With bread being one of the country's staple food, the bakery business is one venture that may potentially bring multiple returns with just a minimal investment.
A Bakery Dealership is basically a wholesale and re-selling arrangement entered into by either seasoned or aspiring entrepreneurs, typically, merchants who already run a food service, or those inclined in establishing a food business, who wish to have an authorized sales outlet for Cindy's Bakery products in their area. There is a higher success rate due to its business model rather than starting from scratch.
3 Things to consider when applying for Cindy's Bakery Dealership:
Take time to learn about Cindy's Dealership. Study the business and make sure that this Program will particularly fit your venture among other business opportunities. Call and look for Cindy's assigned account executives per area that can discuss this in person.
Look for a good location. Location is a primary aspect to have a successful Cindy's Dealership. Study the environment and see if the surroundings and local rules make it feasible for the business and its specifications.
Take time to know your future customers. Your product should suit your prospective buyers. Think of the particular Cindy's products that the people in your location are familiar with and would regularly consume.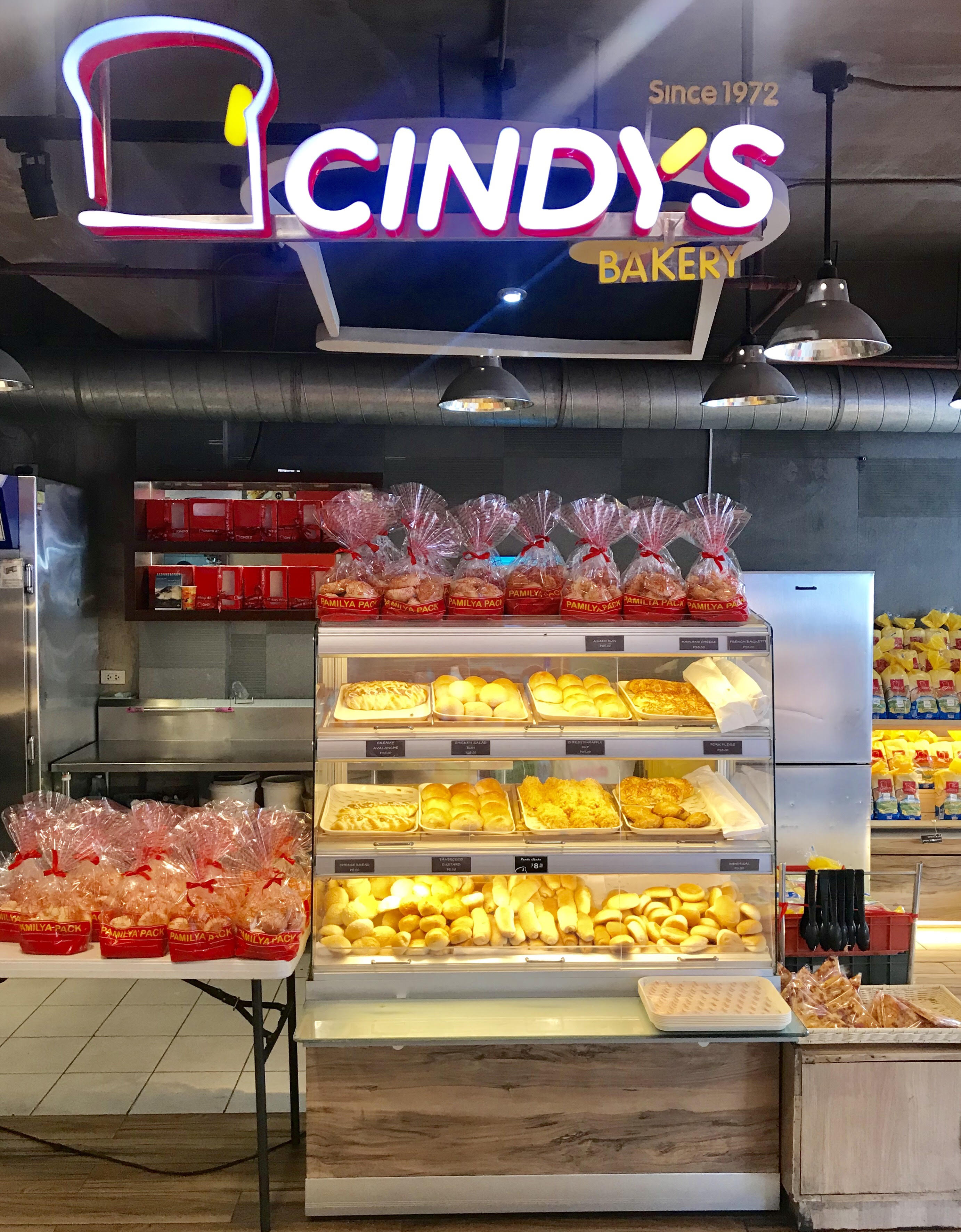 For information about dealership:
Cindy's Commissary
Romulo Highway, Barangay Tibag,
Tarlac City, Philippines
Tel: +63(45) 491-1316/ +63(45) 982-0748
Fax: +63(45) 982-0748
Email: info@cindysbakery.com
Website: http://www.cindysbakery.com