November 10, Metro Manila. Worldwide Internships-Philippines is proud to announce the launch of its new brand name- EDIPHI.

After 6 years of consistently evolving and moving education beyond the classroom through leading-edge career training and internships, Ediphi sets its sights on the metaverse as it continues to work with students, schools and universities here and abroad. Focusing initially on tourism and hospitality, Ediphi provides foundational education, upskilling and reskilling that supports the life cycle of career placement and advancement in this ever dynamic setting.

"We felt it was time for an upgrade. We refreshed our company name and logo to reflect who we are today and what our future stands for. These days, our company- Ediphi harnesses the power of the metaverse while expanding access to education and pathways to leadership. Our transformational technology enables us to bring training to remote and historically underserved communities, creating new opportunities for students wherever they live," Ediphi CEO- Cristina Imperial Carl quips.

"The three bars on top of our Company name represent the letter "E" as well as symbolize a staircase which represents a passage to upskilling or re-skilling to help trainees rise in their chosen career path. The color blue stands for technology while yellow orange exudes a sense of youth and energy" Ms. Carl adds.

"Ediphi is a fusion of two words, a portmanteau of the word edify which means to learn, train and propagate knowledge. The 2nd word is from Phi, the Greek letter used to signify wisdom and the golden ratio of everything that affects the conditions of man as a whole. The union of these 2 powerful words speaks volumes of our company's brand DNA. Ediphi is built by passionate people, for passionate people," says Ediphi COO- Vanessa Jopillo.

Ediphi's innovative approach combines synchronous and asynchronous delivery of educational course content through Extended Reality (XR) and Web3 technology. Courses include VR training modules, immersive classrooms and blockchain credentialing, in addition to live webinars and personalized guidance. To complement their courses, they coordinate international and virtual internships that prepare students to work, advance and lead within their chosen field. As trusted partners to schools and hotels, Ediphi provides customizable courses and just-in-time modules to meet their unique needs, including essential hard- and soft-skills training. 
 
"With a heart in Filipino hospitality, we prioritize warm, personalized service through every touchpoint, while we realize our vision for bringing XR-powered career training to new students and industries across the globe," adds Ms. Carl.

Specifically, Ediphi now offers the following programs: Bridge USA Exchange Visitor Program (J1); Europe Internship Programs (Spain and France); Asian Internship Programs (Thailand, Japan and Malaysia); Virtual Training Lab Programs; Remote Internship Programs; Hybrid Internship Programs; VR/AR Training Programs; Blockchain Credentialing, Canada Work and Study Program and Corporate Training Programs. For more information, check out their website at www.goediphi.com. -jnv111022
Cindy's Bakery and Restaurant started out in 1972, as a bakery and refreshment shop in Tarlac City; with a vision to become the top choice for freshly baked breads and delicacies using traditional recipes imparted with consistent freshness and taste. Now being remembered for its original jingle "Cindy's is the
Read More »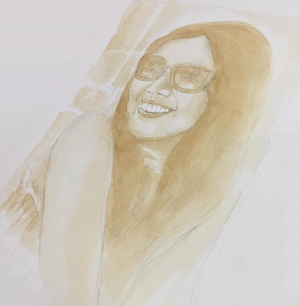 Editor's Note
First I wanted to thank you for being here. If it's your first time, I am more than glad to welcome you to The Lifestyle Check, if you're one of my regulars- my dear readers who have been extremely loyal and supportive through the years, and I think it deserves a special mention, my warmest thanks!
You may have looked at our site identity and asked yourself what in the world will it interest you, checking on one's lifestyle? Essentially, a lifestyle check helps a person be informed and proactive with their overall health, well being and environment. It teaches how lifestyle choices impact our overall outcomes. It also helps us clear our minds and gives us the opportunity to create an action plan.
This site is all about that, and basically celebrating the people who day in day out demonstrates a powerful commitment to caring not just for themselves but for this one world we're living in.
I would love to hear your thoughts too. For any suggestions, inquiries, collaborations and opportunities, you may send an email to thelifestylecheck@gmail.com