GOOD NEWS TO ALL CHICKEN & KOREAN BBQ LOVERS! The taste-winning Korean fried chicken joint, Gangnam Wings has just opened its second branch at Apalit, Pampanga.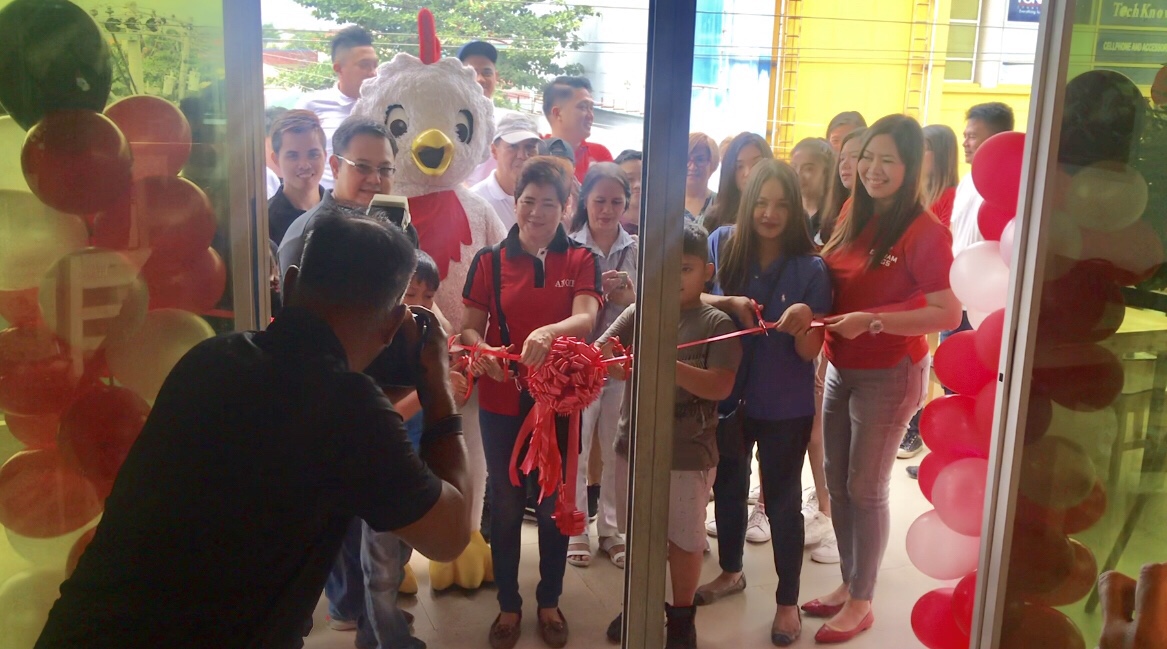 Unlimited Samgyeopsal By Gangnam Wings in Pampanga branch is situated at the busy street of San Vicente, Apalit, at the 3rd Level of Golden Profit Building. Adding to the brand's newly existing location at The SM Megamall, Mandaluyong City, which opened in December 2016.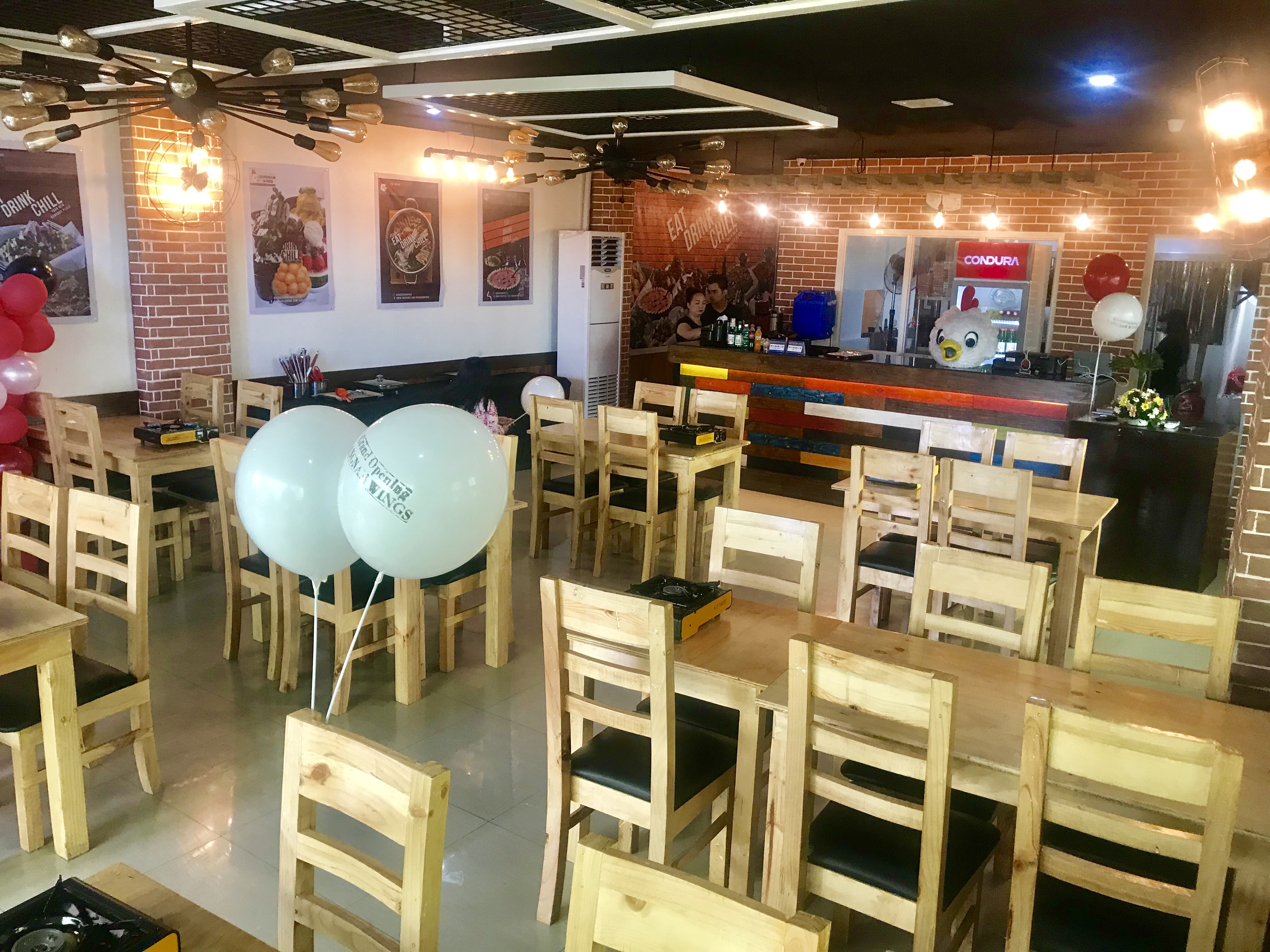 Unlimited Samyeopsal by Gangnam Wings serves Korean-style fried chicken, Korean BBQ or Samgyeopsal and other Korean dishes that people have been queuing for through the years. Their chicken has been awarded as the best tasting Korean Fried Chicken in The Philippines by the Golden Globe Awards for Business.
Gangnam Wings Korean Fried Chicken is distinguished for its unique taste due to its preparation being marinated for 12 hours and then double fried to seal in the flavors. It offers a variety of fried chicken such as the Original Crispy Fried Chicken, the best- selling Yangnyum – a sweet and tangy flavour which also comes in Spicy variant and everyone's favourite Ganjang Chicken– a garlic-soya based blend. The restaurant also boasts of its Unlimited Samgyeupsal and is also known for its unique range of fruit- infused Soju with thirst-quenching flavours like watermelon, as well as its best-selling Bingsu in watermelon, rockmelon, mango banana, and oreo variants.
Behind the Name Gangnam Wings
GANGNAM it is the name of an affluent district on the south of Han River in Seoul, South Korean where the new wealth resides.
WINGS not only connotes the main product it is carrying, which is Chicken Wings. Most importantly, it implies to fly, to soar, to wing its way over the sea…
GANGNAM literally mean "South of the River." Bringing Gangnam in Philippines denotes bringing the wealth and class and the traditional Korean foods from Seoul to the Philippines. Korean Cuisines are some of the tastiest in the world
And Gangnam Wings t is all about AUTHENTICITY…
The Company's vision is to be recognized as THE BEST KOREAN FRIED CHICKEN brand & the FIRST AUTHENTIC KOREAN RESTOBAR in the Philippines.
Gangnam Wings aim to be defined as a main stream casual dining restaurant which provides friendly, attentive service in a relaxed environment by staff and management that truly enjoy their job.Gangnam Wings take pride in its AUTHENTIC KOREAN CUISINES that not all Korean Restaurant offers.
What Gangnam Wings Offer:
Gangnam Wings aim to distinguish itself from the wide choice of chicken dishes offered by the competing chicken joints by using the company's proprietary double-frying and hand-brushing techniques that gives a distinct taste that only Gangnam Wings can offer. Image 1: Goblin Wings Chicken– a combination of Ganjang or the Soy Based Korean Fried Chicken, Yangnyum and Spicy Yangnyum]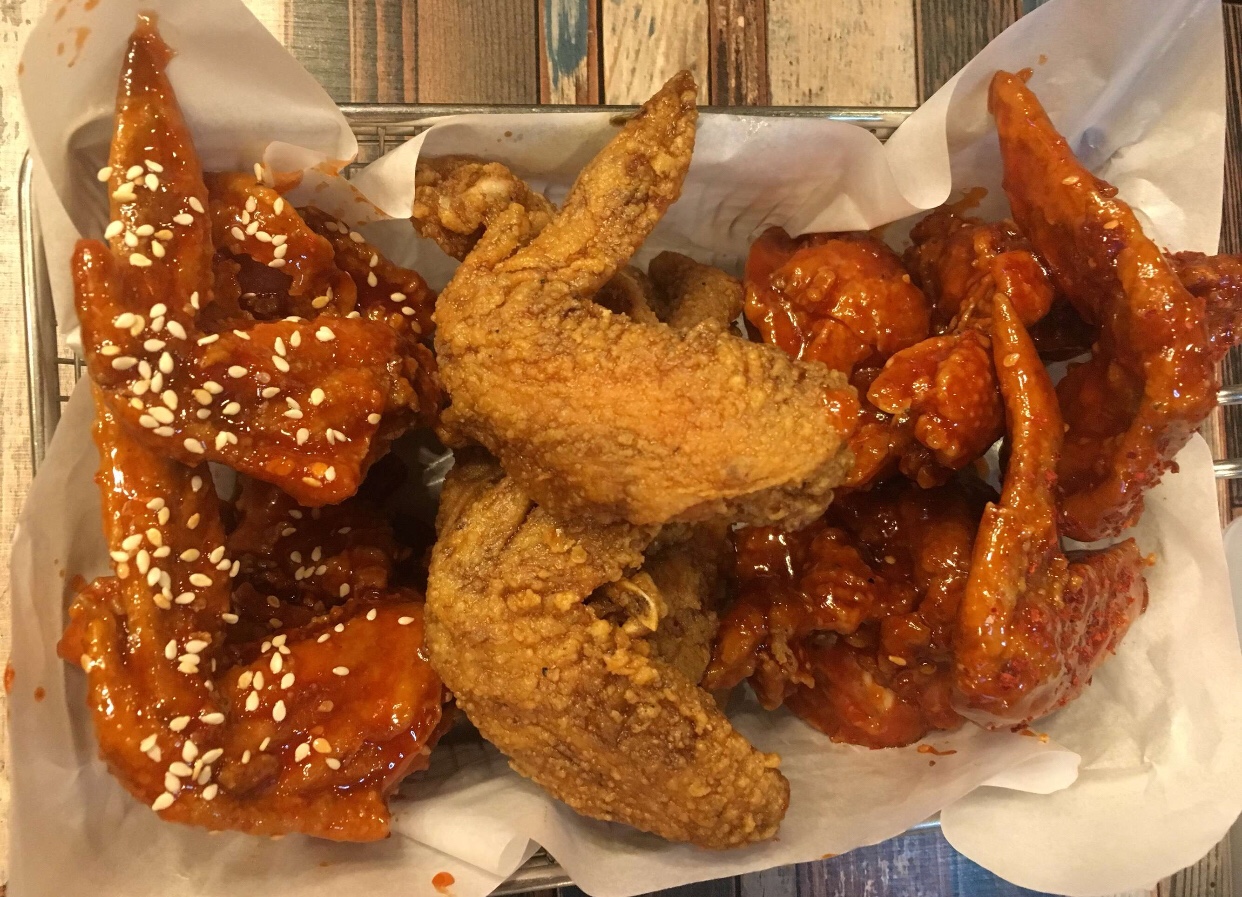 Its main product line includes: Gangnam Original (Crispy) Wings, Gangnam Yangnyum (Sweet) Wings, Gangnam Spicy (Spicy and Sweet)Wings, and Gangnam Ganjang(Soya) Wings. Aside from its Signature Fab Four (Chicken Wings, Fruit Soju, Onion Bomb & Bingsu ), Gangnam Wings will be offering a wide selection of authentic Korean dishes and fusion to meet the taste of every Filipino. Some of these products include: Yangpa Bomb, Truffle Fries,Spicy Seafood Noodle, Bulgogi Fries and Japchae plus a unique range of fruit-infused Soju and Bingsu desserts.
Gangnam Wings Unlimited Samgyeopsal
Samgyeopsal (삼겹살), samgyeopsal-gui (삼겹살구이), or grilled pork belly is a type of gui (grilled dish) in Korean Cuisine.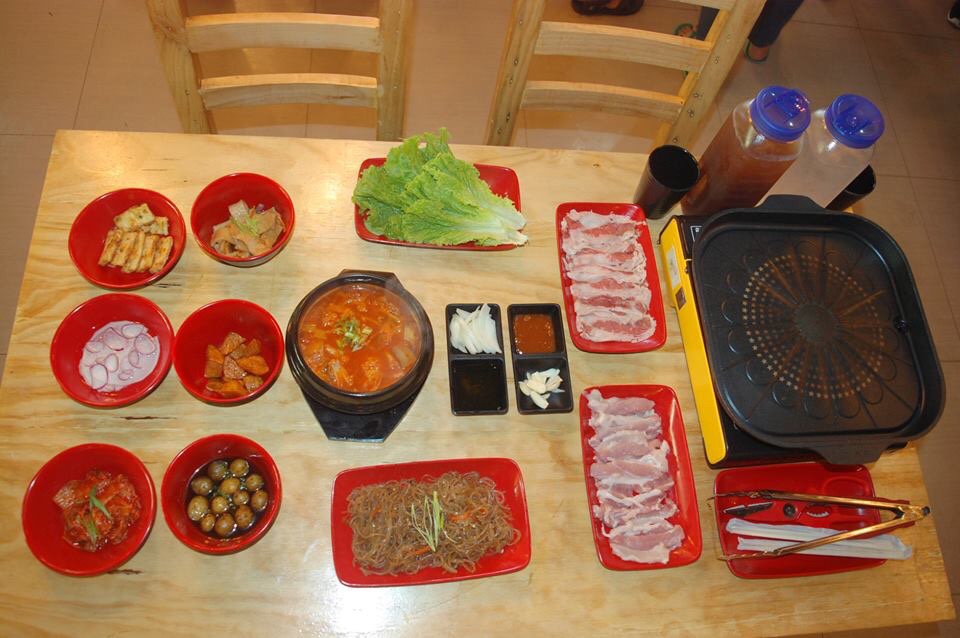 Directly translated from Korean, samgyeop-sal (삼겹살) means "three layer flesh," referring to striations of lean meat and fat in the pork belly that appear as three layers when cut. In Korea, the word samgyeop-sal, meaning "pork belly", often refers to samgyeop-sal-gui (grilled pork belly), in the same way that the word galbi,meaning "ribs", often refers to galbi-gui (grilled beef ribs). Guirefers to roasted, baked, or grilled dishes.
Korean Side Dishes (Banchan, 반찬)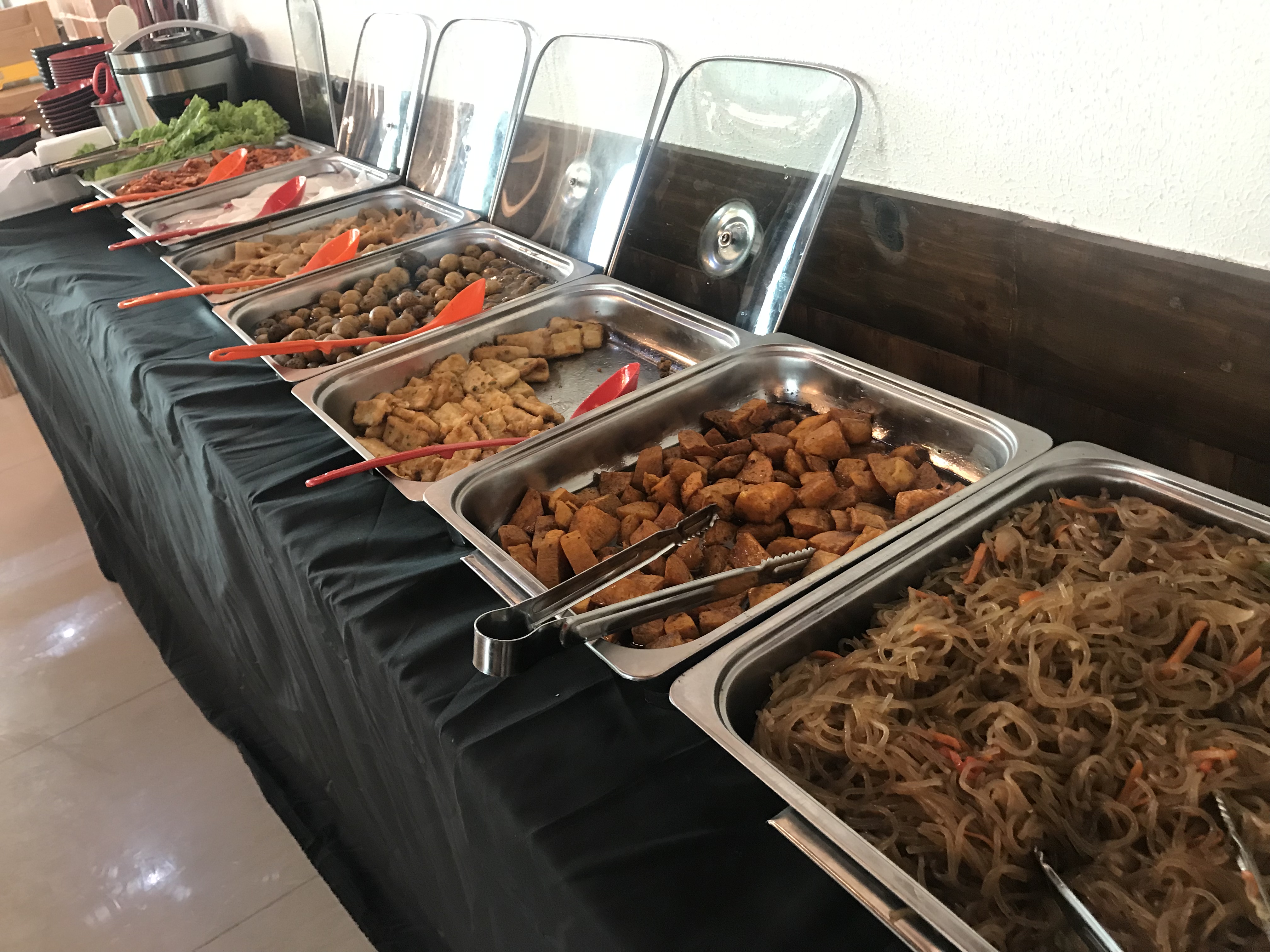 Kimchi (김치) -is fermented vegetables, usually baechu (Napa cabbage), seasoned with chili peppers and salt. This is the essential banchan of a standard Korean meal.
Ssam (쌈) sometimes also transliterated as ssäm, meaning "wrapped", refers to a dish in Korean cuisine in which, usually, leafy vegetables are used to wrap a piece of meat such as pork or other filling.
Gyeran-mari (계란말이) — A rolled omelette, served in slices.
Japchae (잡채) — Also known as Korean Glass Noodles. A stand-alone dish in its own right, japchae can also be eaten as banchan. Japchae is glass noodles accompanied with a variety of vegetables and beef in a slightly-sweet garlic sauce.
Namul (나물) –refers to steamed, marinated, or stir-fried vegetables usually seasoned with sesame oil, salt, vinegar, minced garlic, chopped green onions, dried chili peppers, and soy sauce.
Korean fish cake is called eomuk (어묵) or odeng (오뎅), so Korean fish cake stir fry is called Eomuk Bokkeum, 어묵볶음 or OdengBokeum, 오뎅볶음. Processed seafood product made of ground white fish and other ingredients such as potato starch, sugar and vegetables.
Gamja jorim or goguma mattang /Braised Potatoes (감자조림) —consists of potatoes or, better yet, sweet potatoes candy-coated in a reduction of soy and corn syrup with garlic and sesame seeds. It's fantastic — that's about all you need to know.
Korean Style Pink Radish Pickles (한국식 분홍무 절임) –adds delicately pleasant sweet and sourness and crunchy texture to any Korean dish.
Ssamjang (쌈장) Korean spicy dipping sauce- a thick, spicy paste used with food wrapped in a leaf in Korean Cuisine
Grand Opening Promo!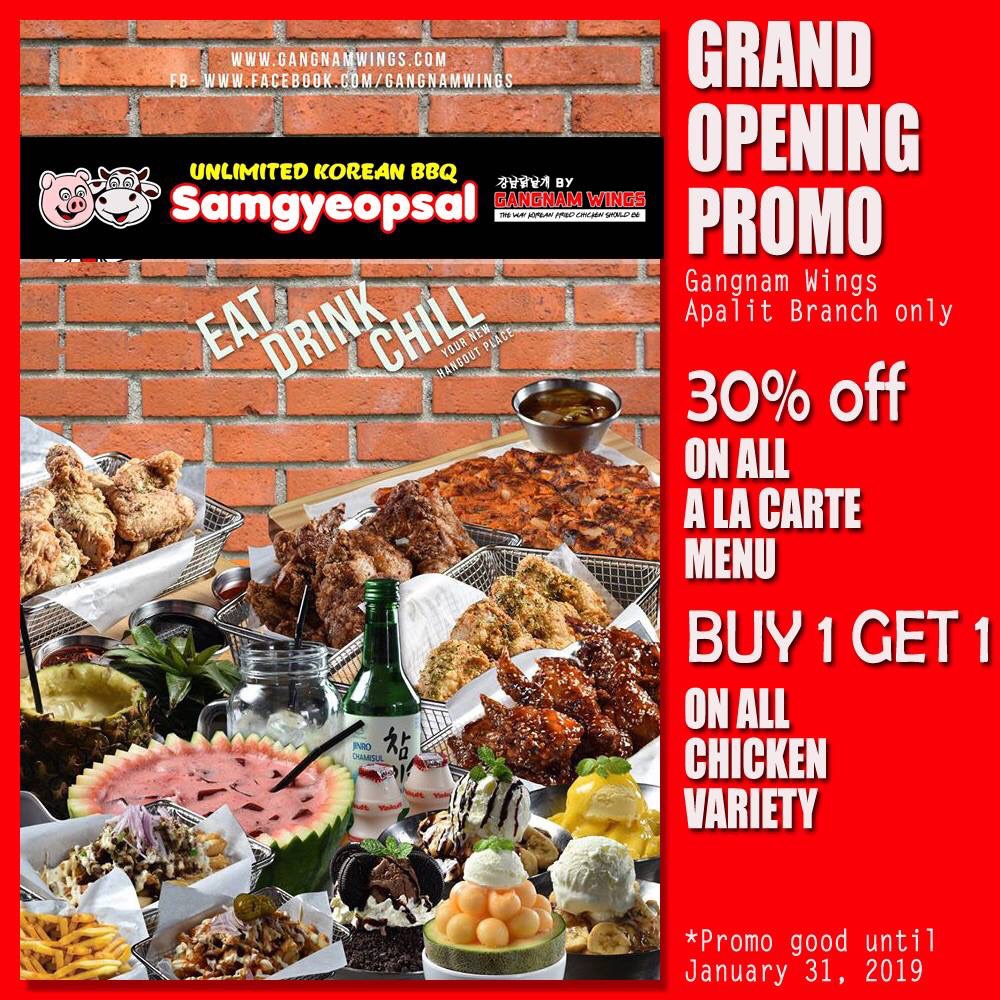 IS YOUR MOUTH DROOLING FOR KOREAN BBQ or THE BEST KOREAN FRIED CHICKEN in town?
Well, we have a VERY GOOD NEWS for all of you! You can have these mouthwatering, taste-winning Gangnam Wings Korean Fried Chicken that everyone is QUEUEING FOR-
Because We are giving 30% OFF on all our Authentic Korean Dishes and Buy 1 Get 1 on all Korean Fried Chicken Variety from today, January 18, until January 31, 2019.
For our Unlimited Samgyeopsal:
BUFFET SYSTEM: Eat All You Can Meat, Banchan (Sidedishes), Rice, Soup, Drinks (Orange Juice/Iced Tea) from today onwards…
P299 – Unli Pork
P349 – Unli Pork & Beef
P399 – Unli Beef
4-7 years old kids 50%off,
3 yrs and below are FREE!
No left over. No Sharing
Available daily for a minimum of 2 person per dine.
Promos ONLY available for DINE-IN Customers of Unlimited Samgyeopsal by Gangnam Wings.
Located at: 3rd F Golden Profit Building, San Vicente, Apalit, Pampanga (infront SAVEMORE Supermarket)
Open Daily: 10am-9pm
For reservation, visit our fb page @ www.facebook.com/gangnamwings
Twitter: @GangnamWings
Instagram: @gangnamwings
#iheartgangnamwings #gangnamwings#unlimitedsamgyeopsalbygangnamwings