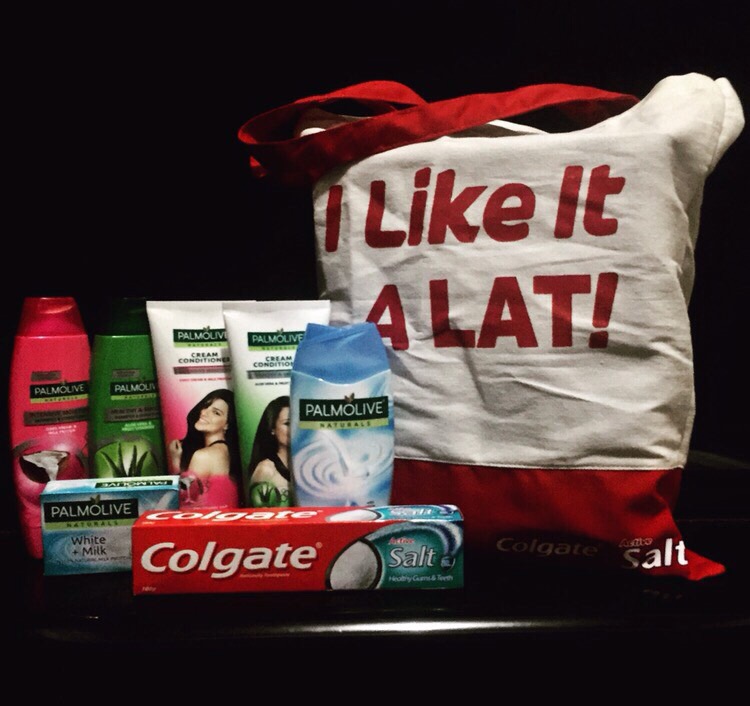 I have tried lots of brands, or should I say variants of a particular brand of toothpaste, because I have always been a Colgate user. My usual consideration in determining between the variants are its effectiveness, clean feeling, doctor's recommendations, and typically being a frugal mom, I purchase the kind at the best price.
When I received this new variant of product Colgate Active Salt Toothpaste, I thought, well, it probably is the same as the one I am currently using. My 'wild' guess of course for the difference would be just the 'salty' taste.
I have tried it for weeks now, and I should say, I think I have been completely swayed to this particular variant. AS IN!!! Even my 4 year old daughter agrees.
Why? Not only because of its refreshing salty taste but more importantly how the minty-salty paste leaves my teeth feeling so clean smooth and instantly shiny. Almost similar to that feeling when you use an actual salt in brushing your teeth (believe me, being so accustomed to the probinsyana way of life, I know).
Filipinos, they say, have strong affinity with the traditional benefits of salt in oral care, and I personally believe that Colgate did the perfect thing combining their already trusted formula with the natural ingredients found in salt.
Overall, I give a big check on the following 'AS IN' factors:
Powerful formula, with Salt.
Refreshing Mint taste
Comes in stripe paste (blue and white)
Toothpaste Brand Most Recommended by Dentists
This particular variant is available and sold as well at my trusted online shop Lazada at an inexpensive price (Php 105 for 180g), so it's another reason to consider as a winner in my list of must buy. It makes my teeth shiny and clean, so definitely it is well-worth my money! Would I recommend it? ….YES, AS IN!!!
*Disclaimer: This product was sent for me to personally try and review. The opinion that you have just read therefore is all mine, and not influenced by the sender in any manner.