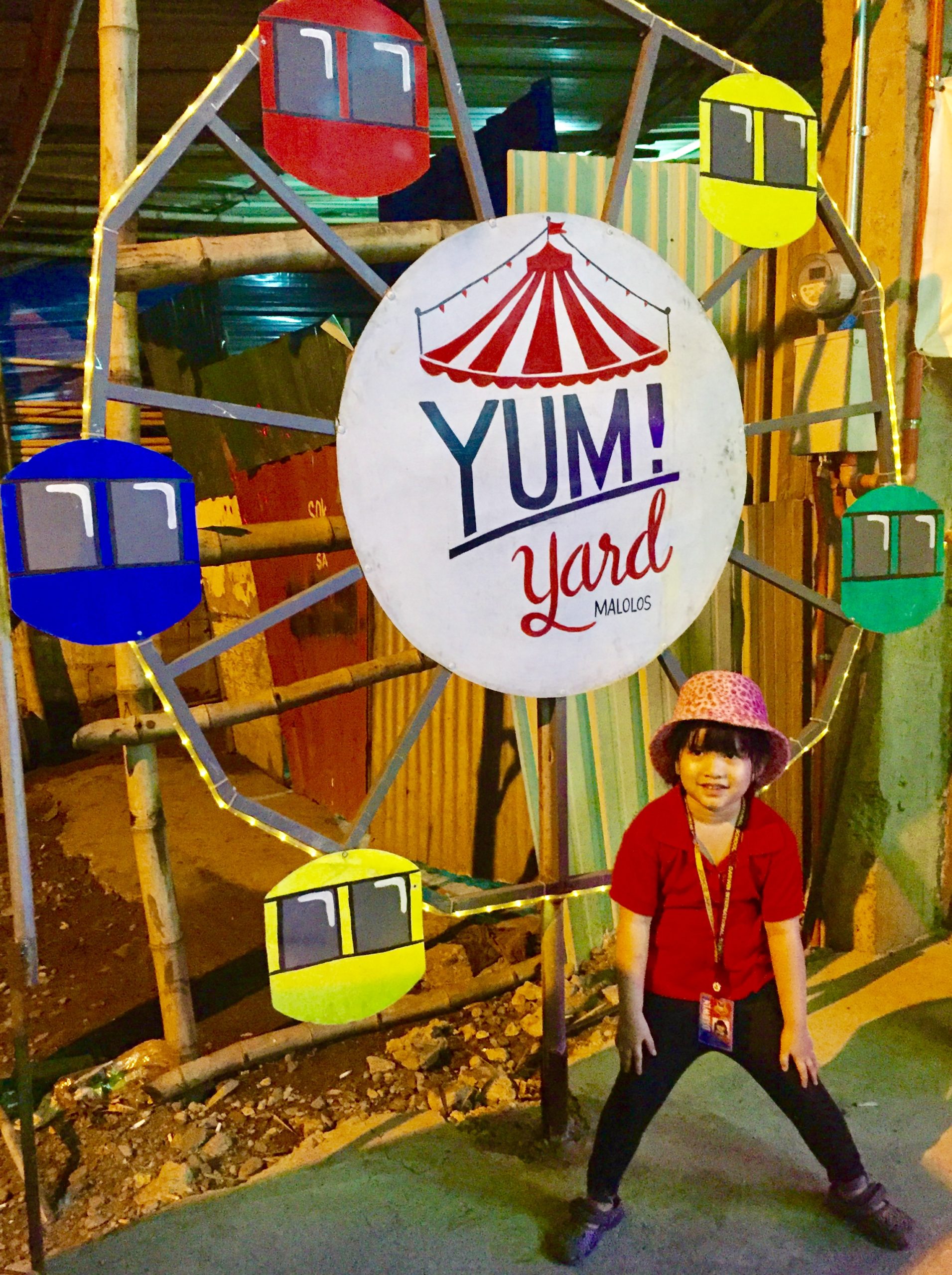 MALOLOS CITY(Bulacan) — A hip, new WEEKEND FOOD FAIR has recently re-opened in A.Mabini, Guinhawa, Malolos (just a few baby steps away from Malolos Crossings); and this one has been creating a lot of buzz since it resumed its 2nd seasonal operation last July 14, 2017.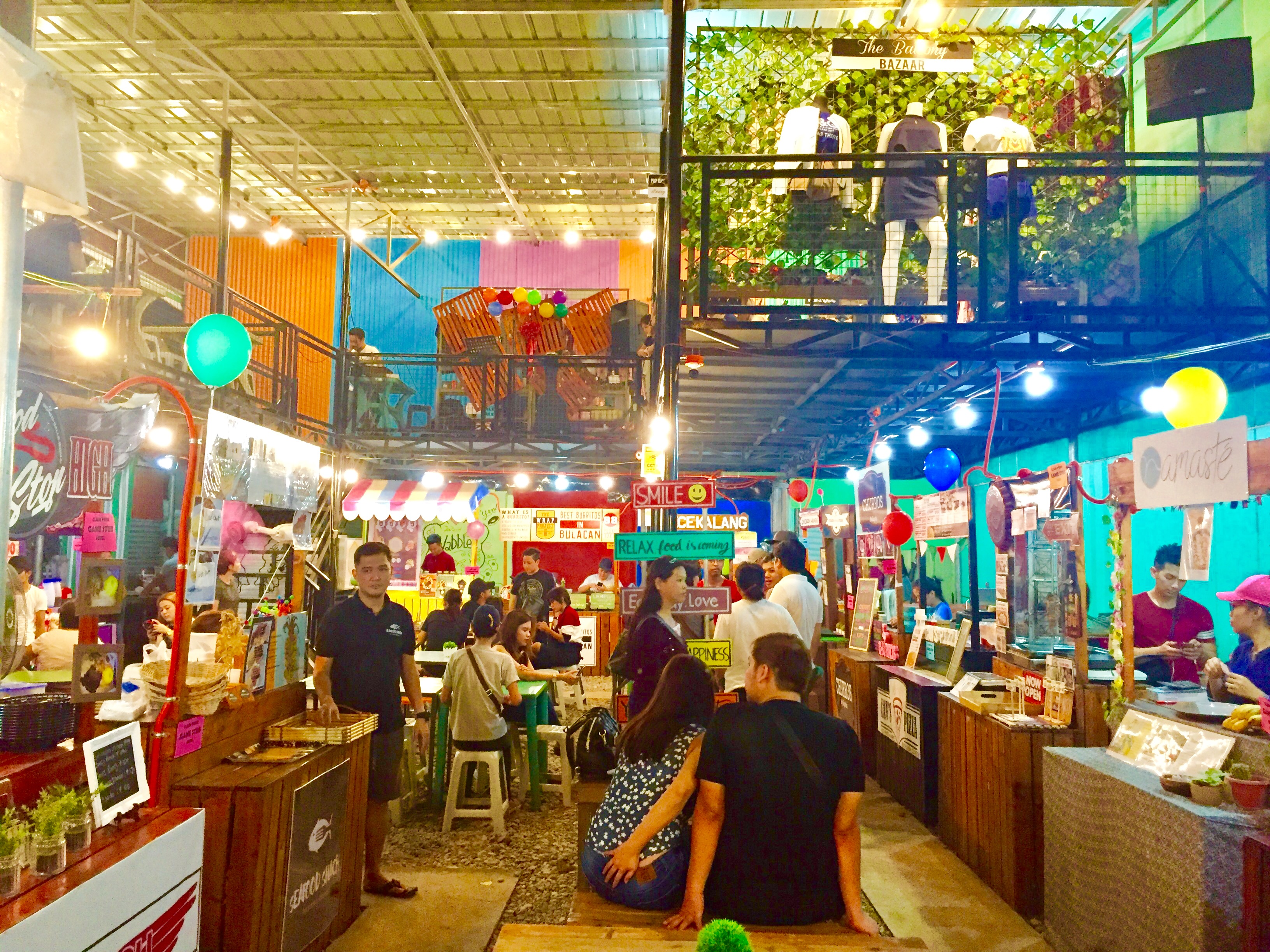 Yumyard Malolos, the first of its kind in Malolos area, is now "BIGGER and BETTER," as owner Raymond San Pedro puts it, because of the changes that took place during their off-season renovation; particularly pertaining to the installation of a second floor, the cemented walkways, more spacious dining area, the roof, and lots of new food stalls to look forward to. And sure enough you'll be able to do more than just eat at this 300 sq/m fully transformed YumYard.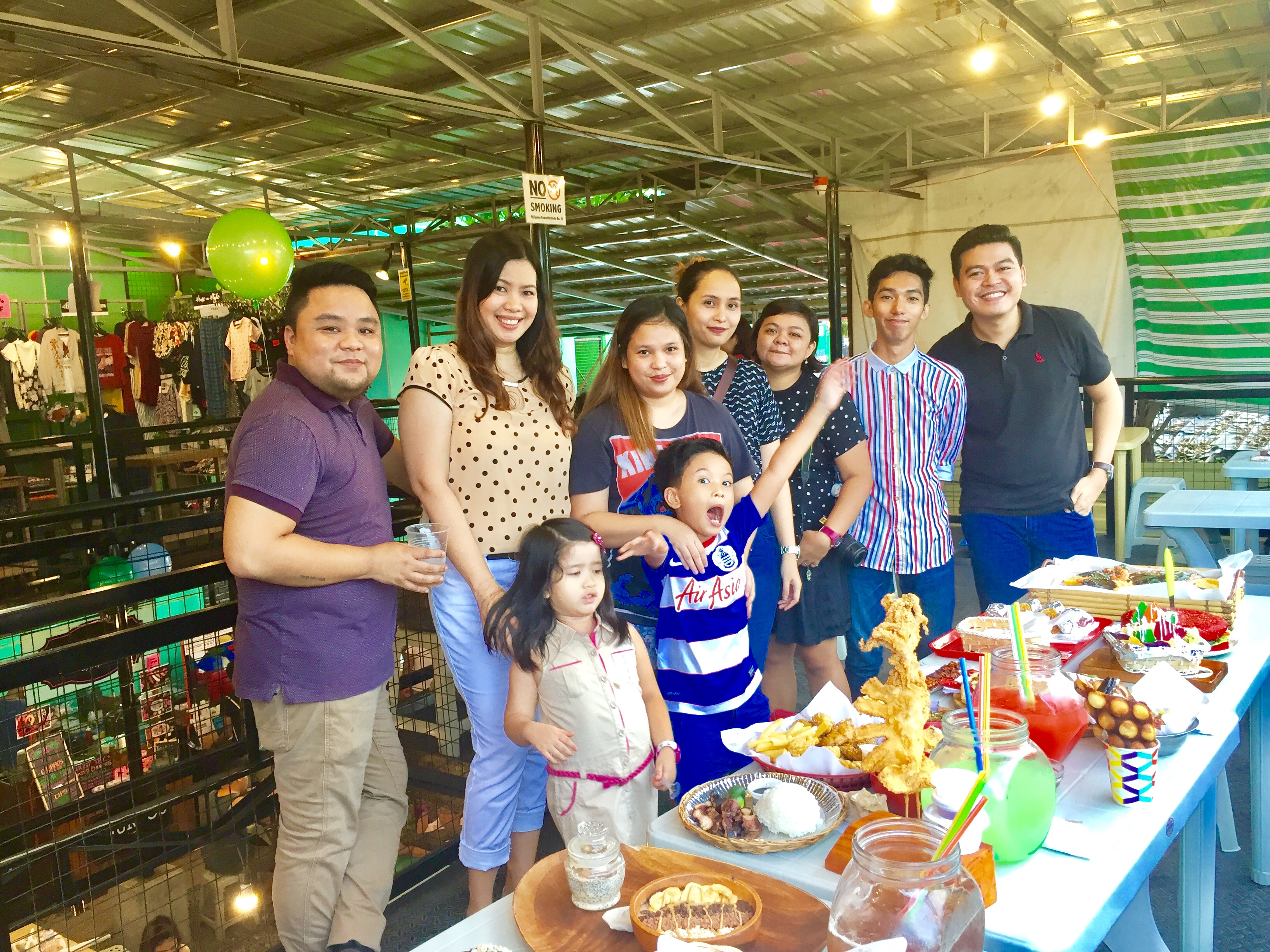 In addition to the 12 new food recruits out of the 17 local food stalls, Business Partner Jaypril Jaring says Yumyard will have "a weekly rotation or changes" in its food offerings depending on the acceptance and appreciation of its customers.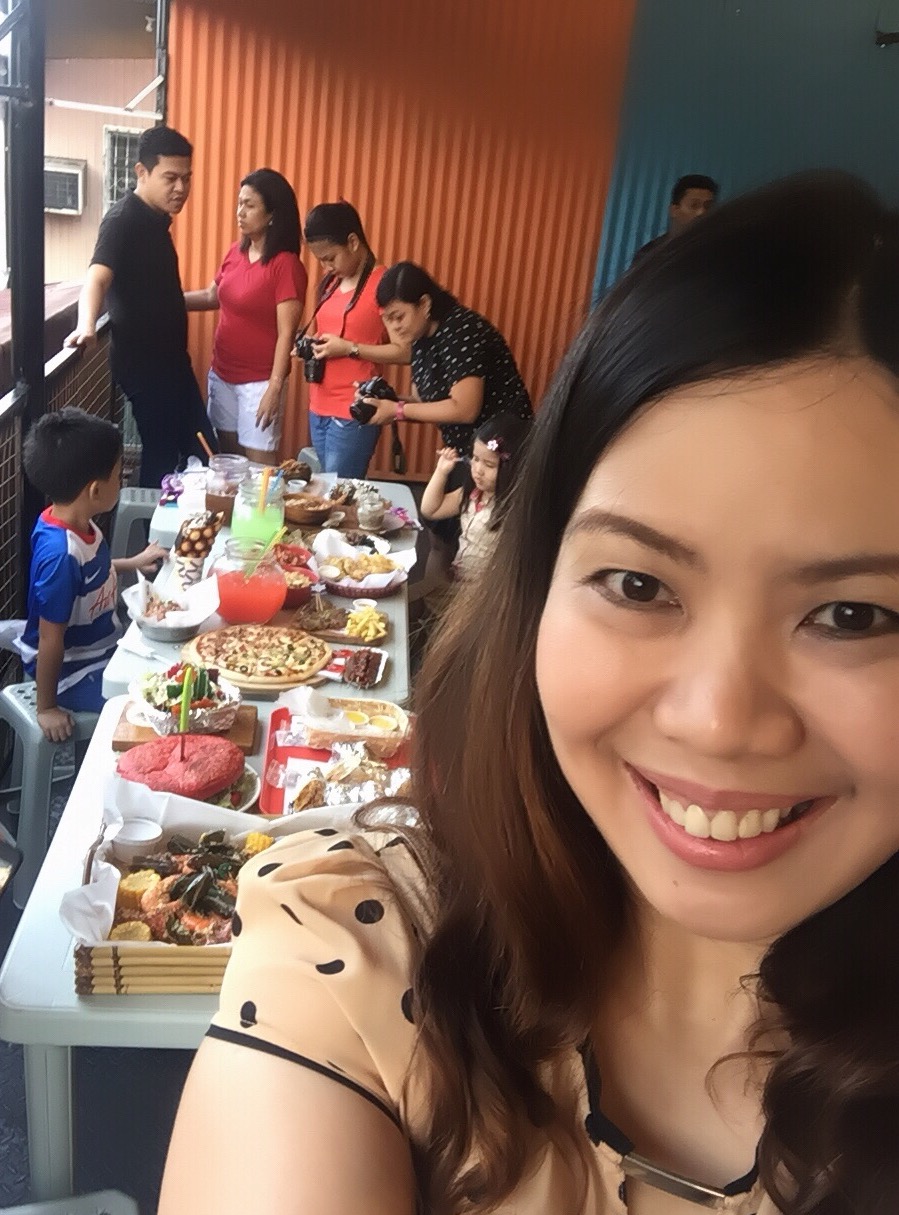 Sorry for being a tease but, I hope the following photos would tell you how much we appreciated this NEW FOOD HAVEN we found in Malolos!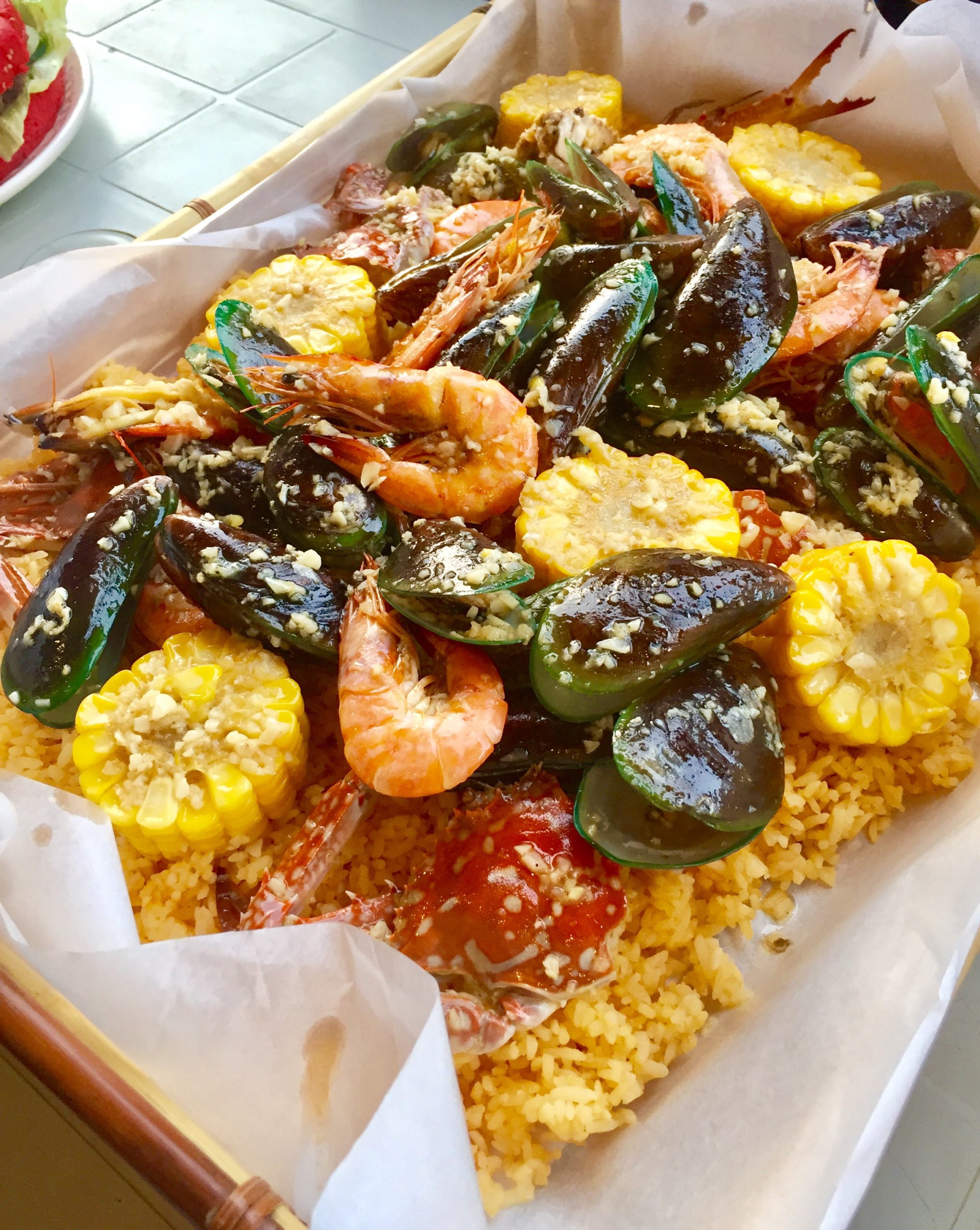 My personal favorite would be the Seafood Buddlefight (Php599)from Seafood Shack by Mera 's Kitchen, because dang! it's like having a seafood feast in one platter, with rice so effin good! I mean just who wouldn't fall for aligue sauce drippings, right?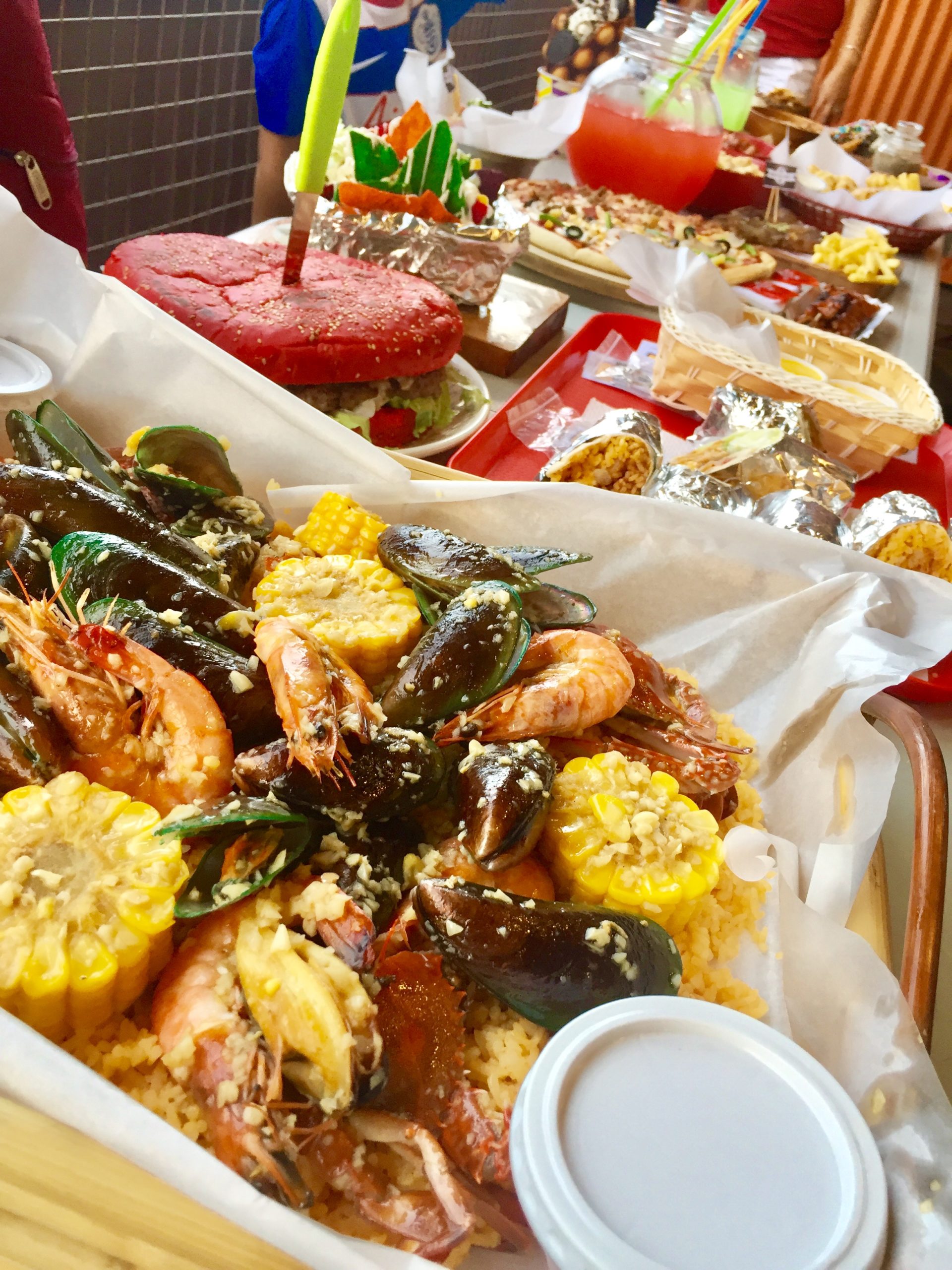 I also loved the Chocolate Smoothie Bowl (Php125) by Namaste which is an organic, fiber-rich, energy-boosting food that maybe eaten as a dessert or a snack. Namaste stall owner Joy Lopez says their products are made of all-natural ingredients, that keeps you feeling healthy and full and improves your mood.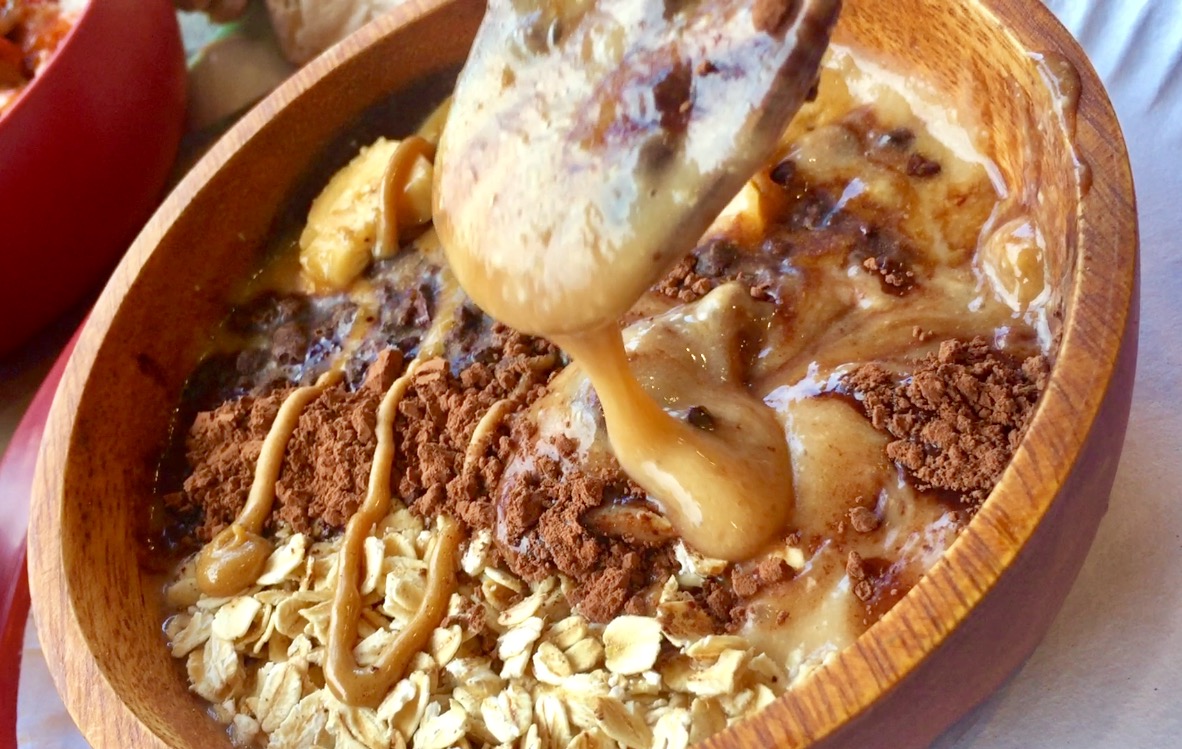 My daughter, on the otherhand, got struck by the lip-smackingly good Butterfly Squid Head (Php 179) also from Seafood Shack by Mera's Kitchen. One piece is good for sharing, OR NOT! if you're either feeling selfish or hungry.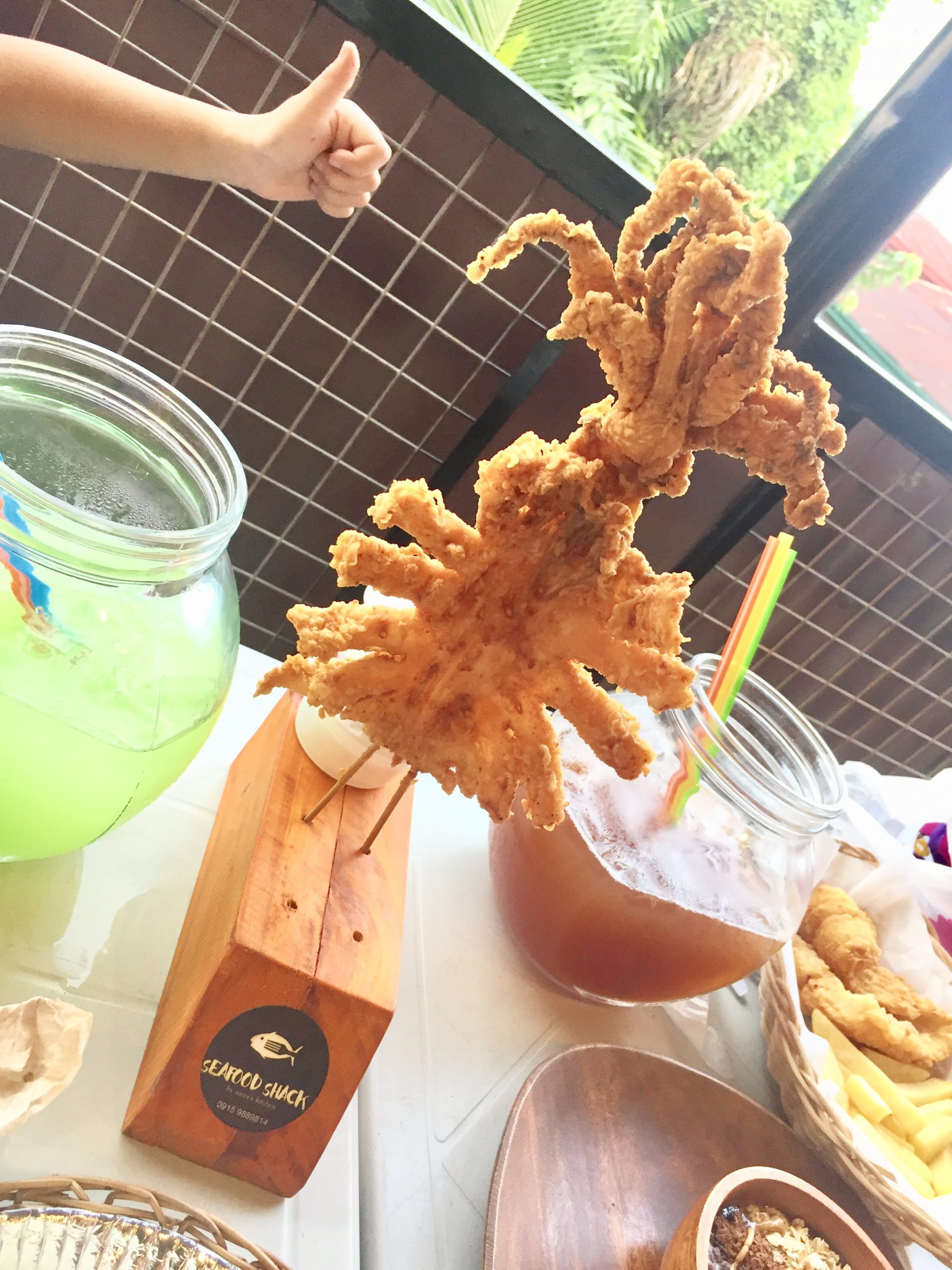 We also enjoyed the Giant Fruity Burger (Php279) which is good for 6-8 persons! Other food offerings include Mediterranean food like Shawarma, Quesadillas and my fave Hummus (which I plan on trying this coming weekend), they have Mexican delicacies like nachos, burritos and tacos; Pinoy's pork inihaw, and sisig, streetfoods like isaw and fishballs; Korean style Chicken Wings and some Japanese Tonkatsu dishes. They also serve Western style Steaks and Pizzas and also Cassey's favorite flavored Churros by Sophia. Come to think of it, it seems like they serve practically every comfort food that I can think of!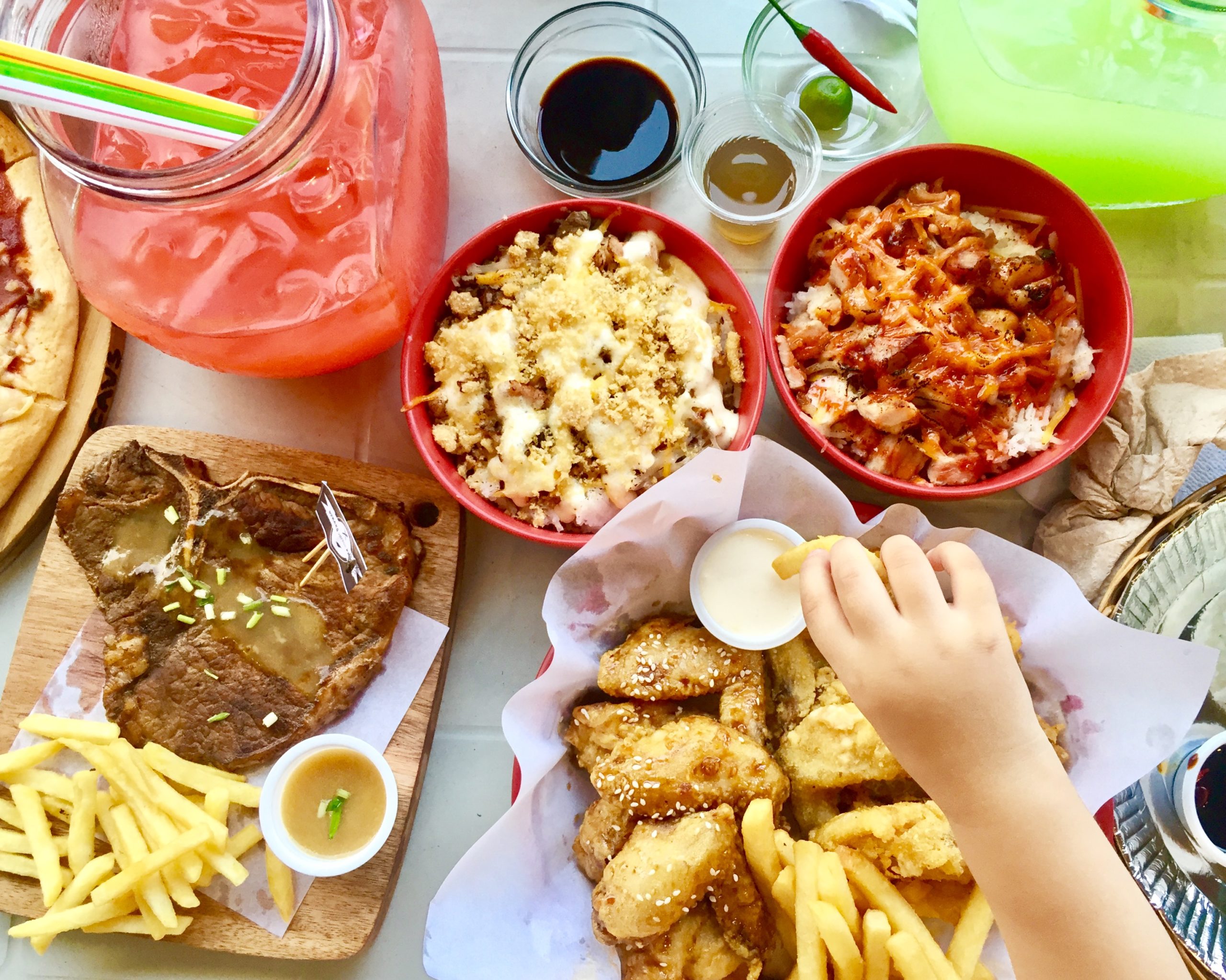 Aside from these mouth-watering food they also have a drinks stall featuring local drafts, as well as juice drinks in those instagrammable fish bowls definitely good for sharing! WE loved the cucumber fishbowl juice!
What made our visits more satisfying is the live-performances by some home-grown singers & musicians who play OPM, acoustic, R&Bs, and other upbeat music that is sure to keep the chill and relaxing vibe!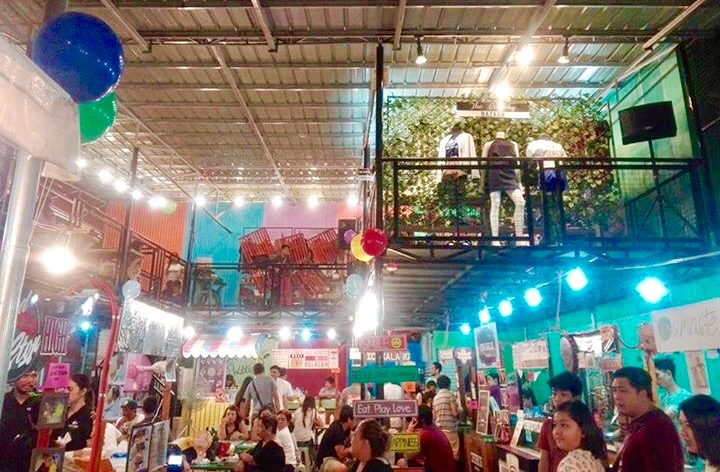 You can also go shopping at The Balcony Bazaar located at the 2nd floor, with local fashion apparels bags, shoes and beauty products coming from Bulacan, Pampanga and Manila. Items ranges from P50 and above!
For those peeps who wish to come with their little ones, well, Yumyard has also something for you, as each food items worth P50 entitles customers to a stub that may be used to play and try your luck at the mini outdoor game area, peryahan style! Definitely something for the kids (and the kids at heart).
Worried about parking space? You shouldn't be, coz there is a spacious parking lot just right across the street, where some Barangay tanod would be more than willing to assist you.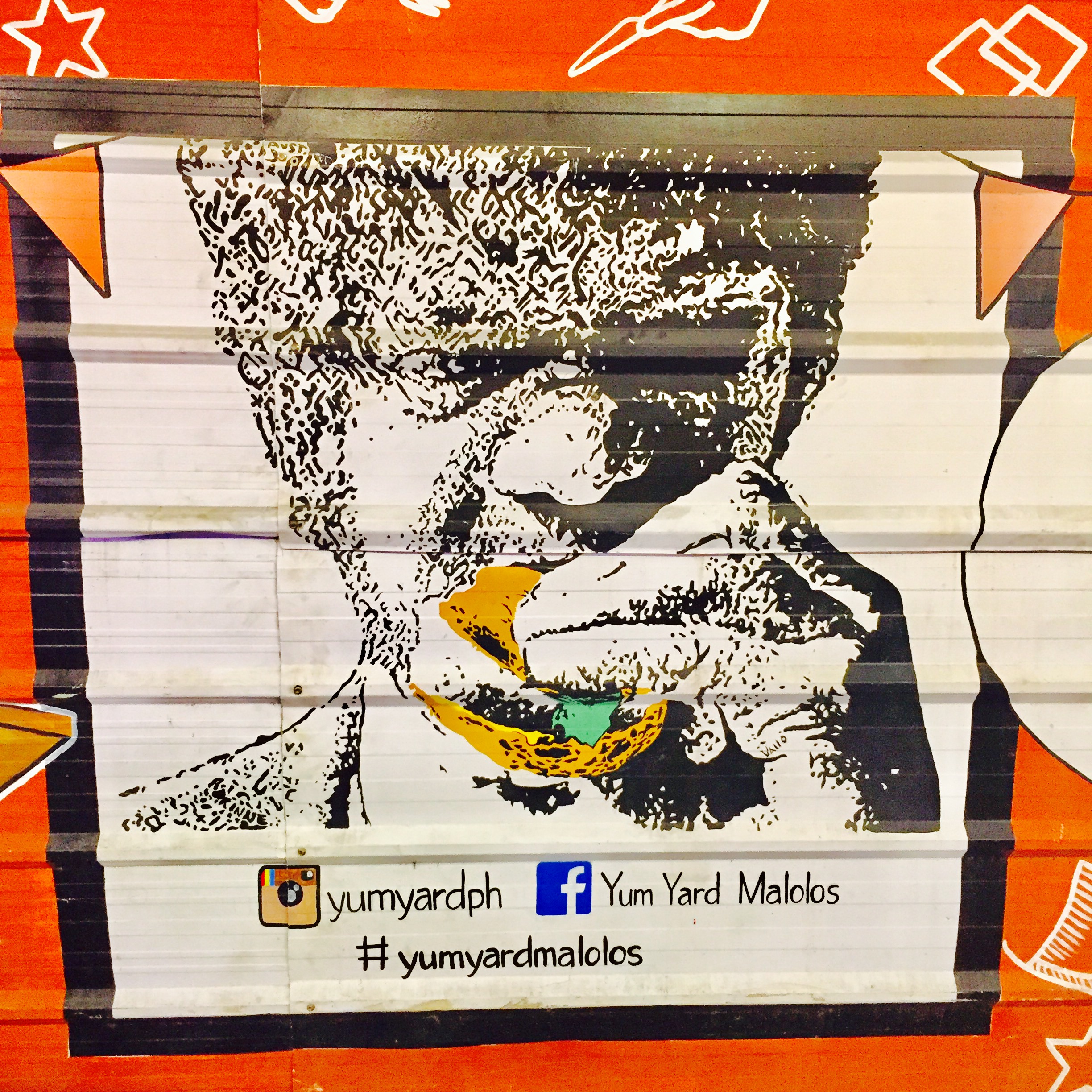 YumYard Malolos is open from 4 PM to 12 MN every Friday, Saturday, and Sunday.
Located at A.Mabini, Guinhawa, Malolos (right beside Greenville Hotel, and a few walks away from Malolos Crossing).
Facebook Page: YumYard Malolos
Instagram: @yumyardph
Hashtag: #yumyardmalolos
Check out our Yumyard video: