There are days in a parents life when we just gotta put our kids CRAVINGS first more than ours. But knowing what kids love, we are not about to just resort to too much fast food indulgence. In Metro Manila, particularly, there's plenty of choices, and most restaurants actually have something to offer for kids. For me, it is important that my daughter really love and eat the food we order for her, lest I end up eating her leftovers (then regret getting fat, haha).
I took note of some of the restos we recently visited, and actually enjoyed, which by that I meant, because the daughter loved the food. Check out these snaps we had from Slappy Cakes in SM Aura; Mangan Restaurant at the Mall of Asia; Estero By the Bay at Manila Ocean Park; Uke BOx Caffe at Eastwood; L&L Hawaiian Barbecue at Shangrila Plaza and Conti's at Greenbelt Makati.
Slappy Cakes
When we came here, it wasn't busy at all, we were accommodated and led to our seats right away. It was lunch time, but since it's our first time and we were not really that hungry, we thought we're gonna have something light.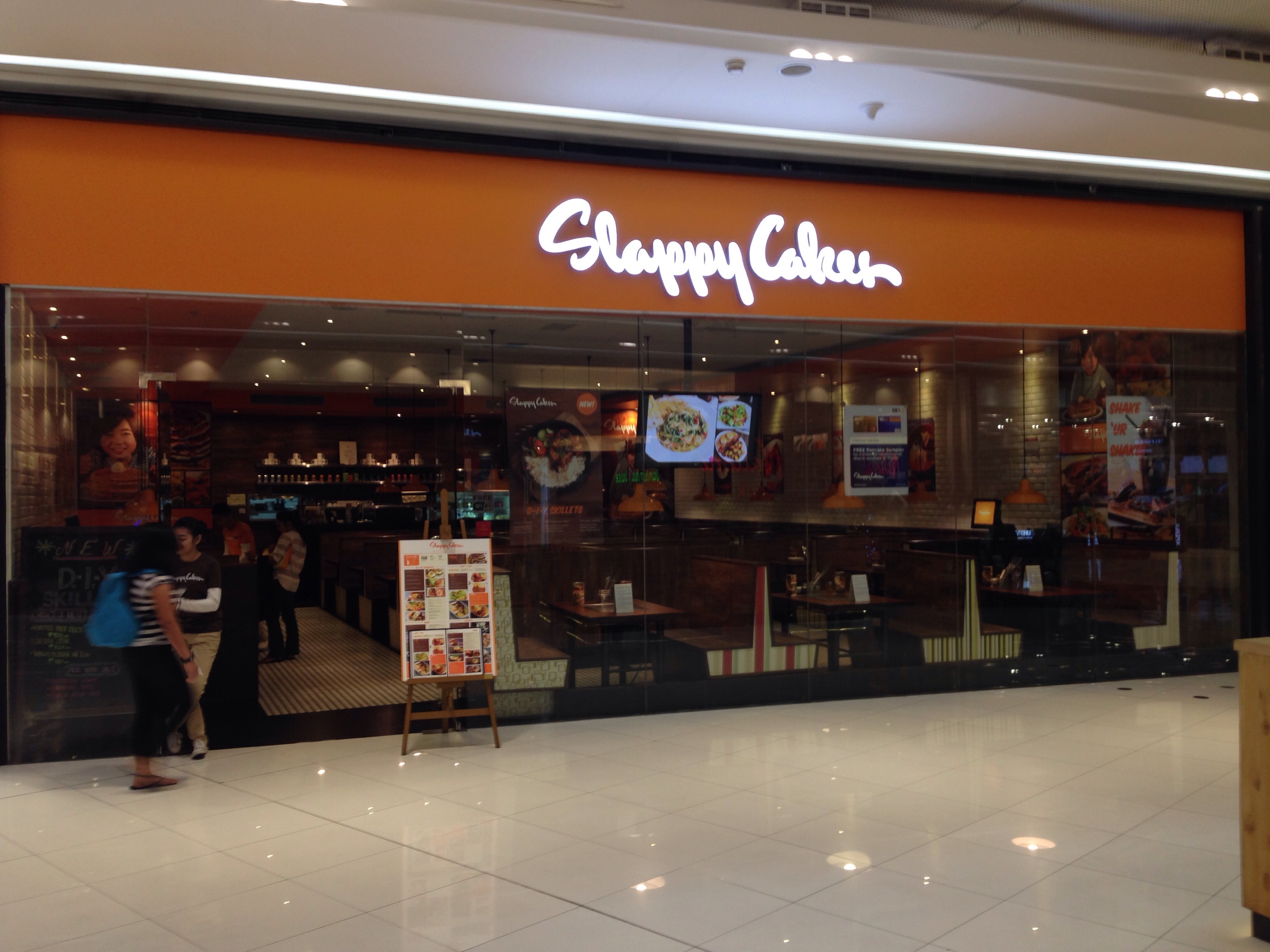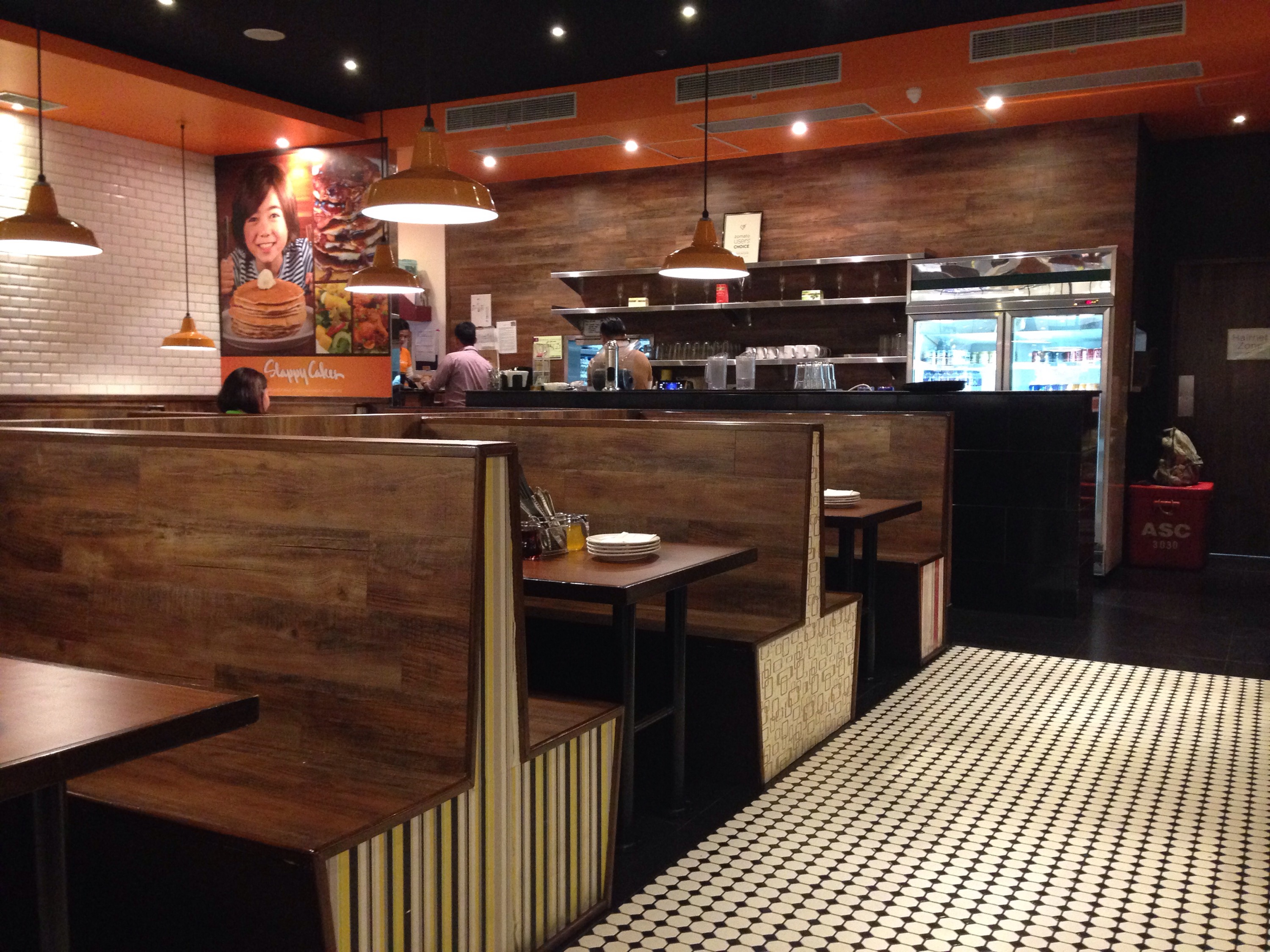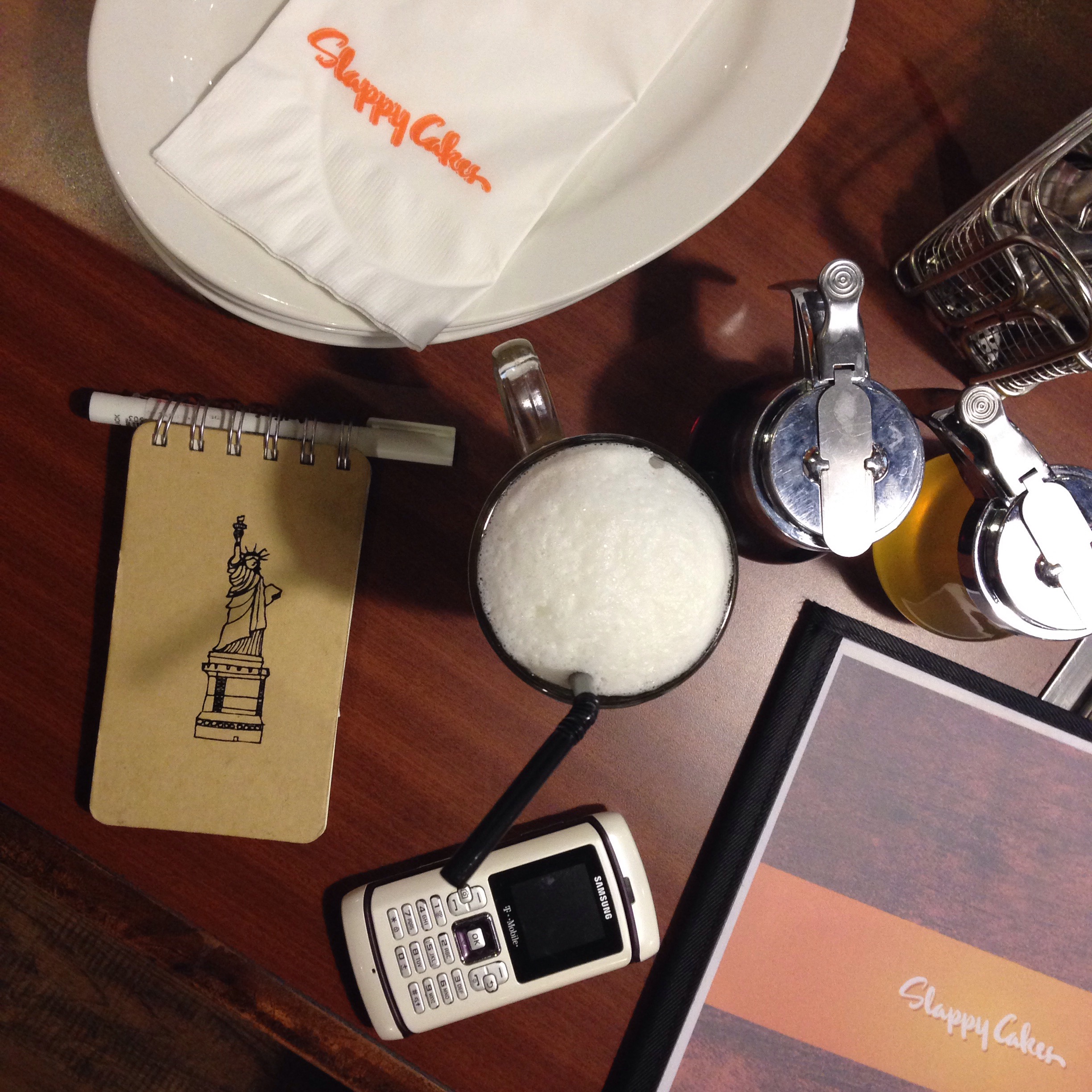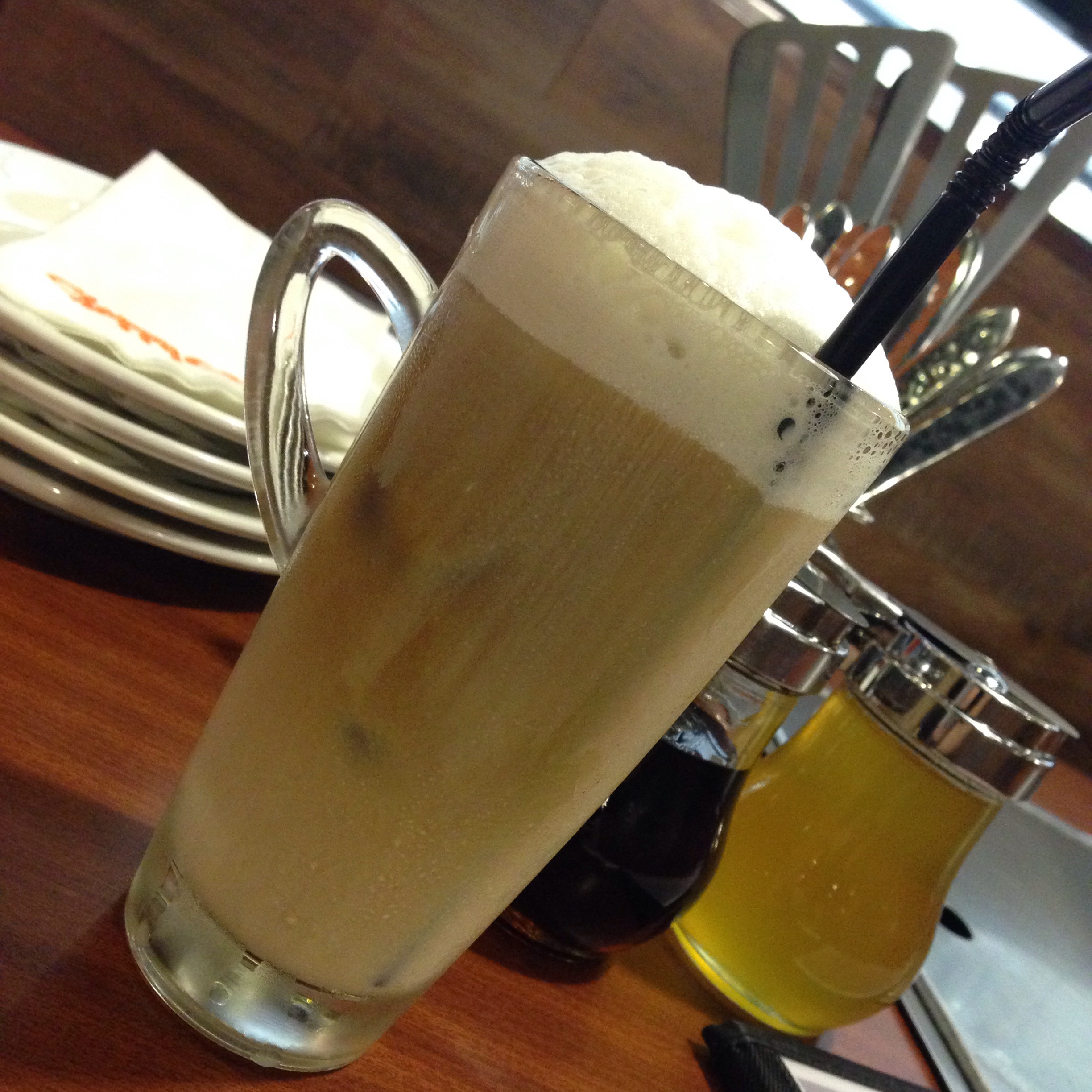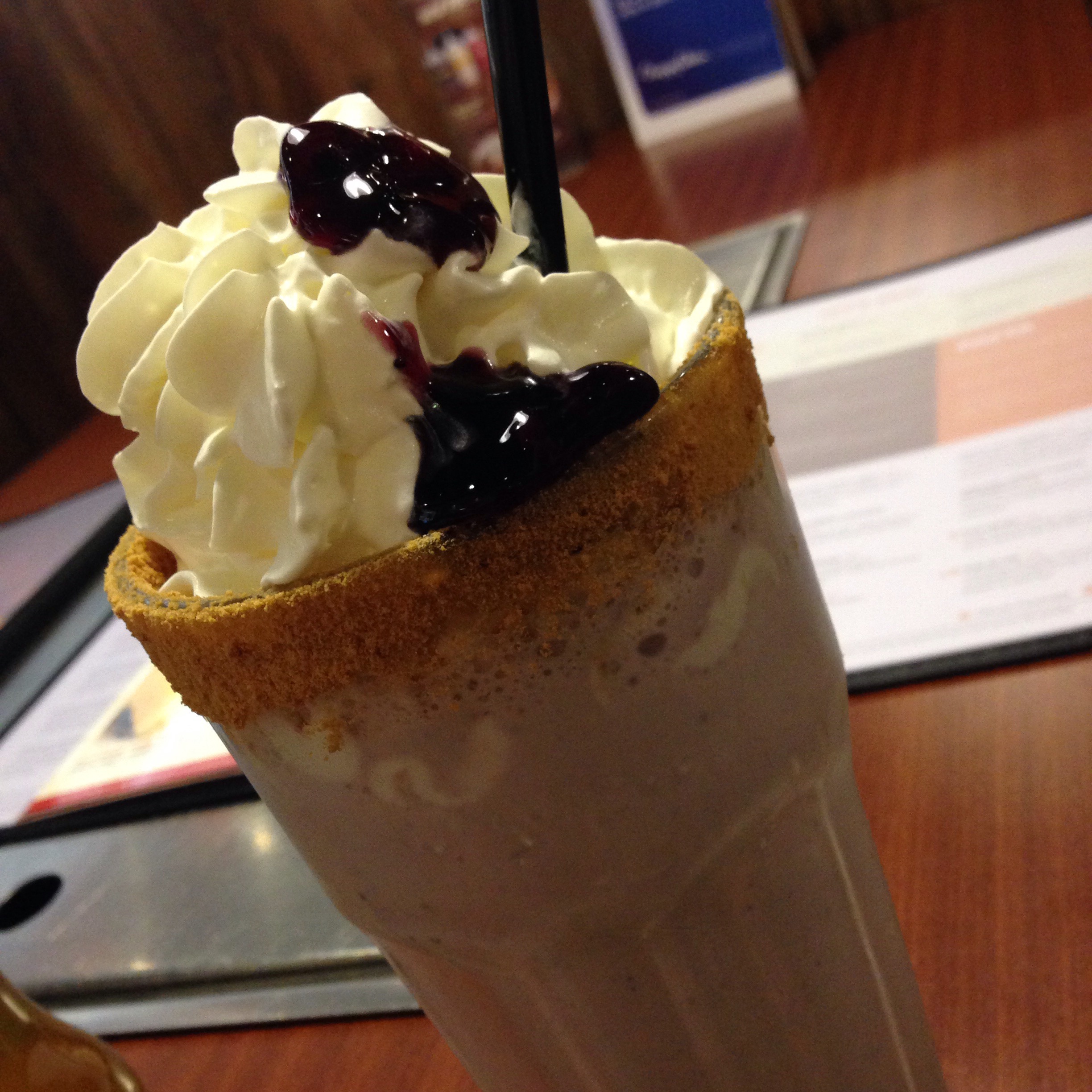 Here's the FUN PART… When you order a pancake, you get a chance to cook your own pancake on your table…. OR, OR…. ask the crew to do it for you. In my case, since I had to hold on to my hyper curious toddler, I had to pass on this, and leave it to the expert…
First you choose a batter, we got Buttermilk that comes in 8oz bottle per serving at P225.00 and the you pick some fixins, we got mangoes (P60) and bacon bits (P100) and then finally add some toppings, like whipped cream(P40) and chocolate sauces(P60).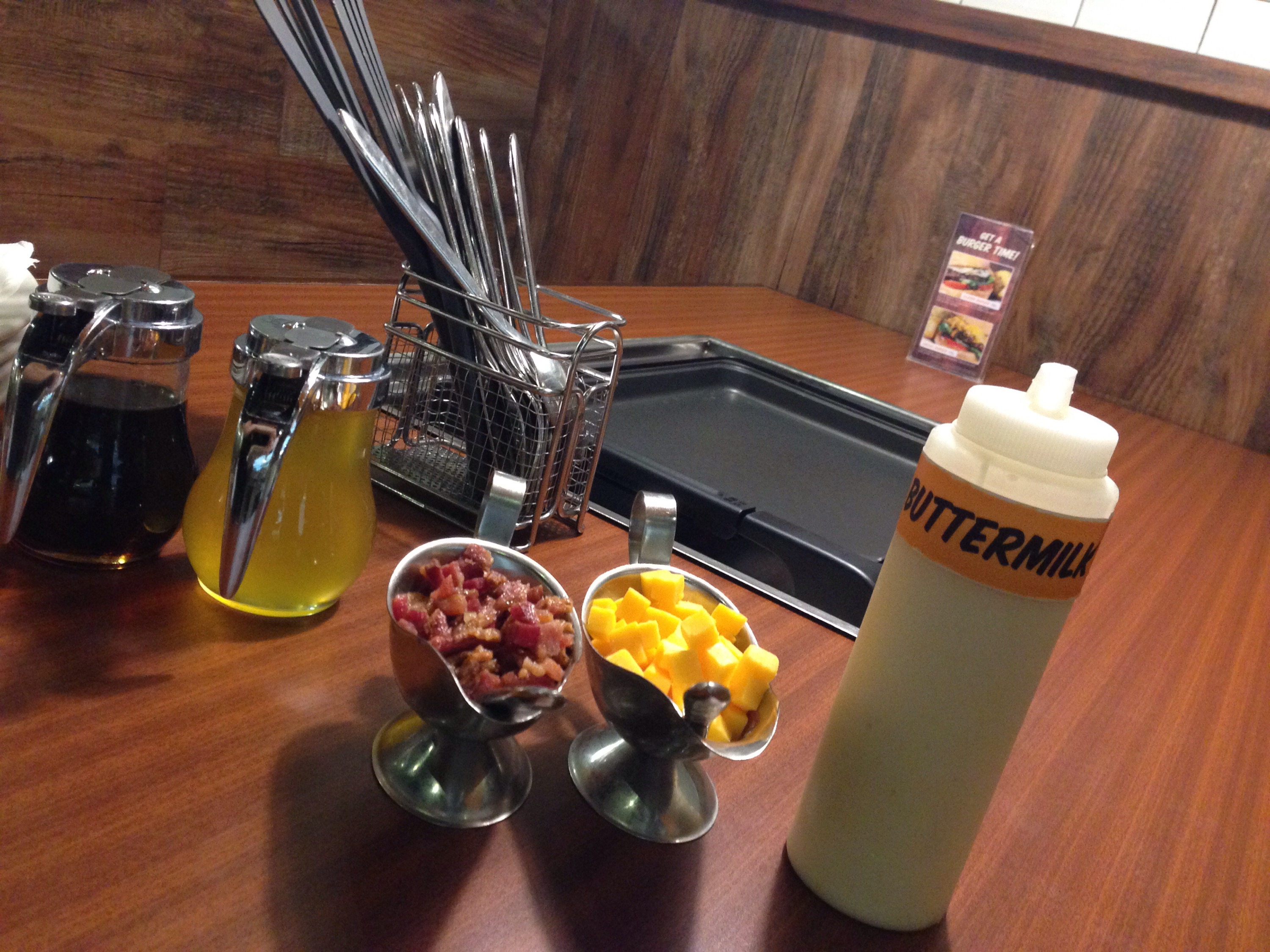 The little one did enjoy, because as she says, it was like a cooking show!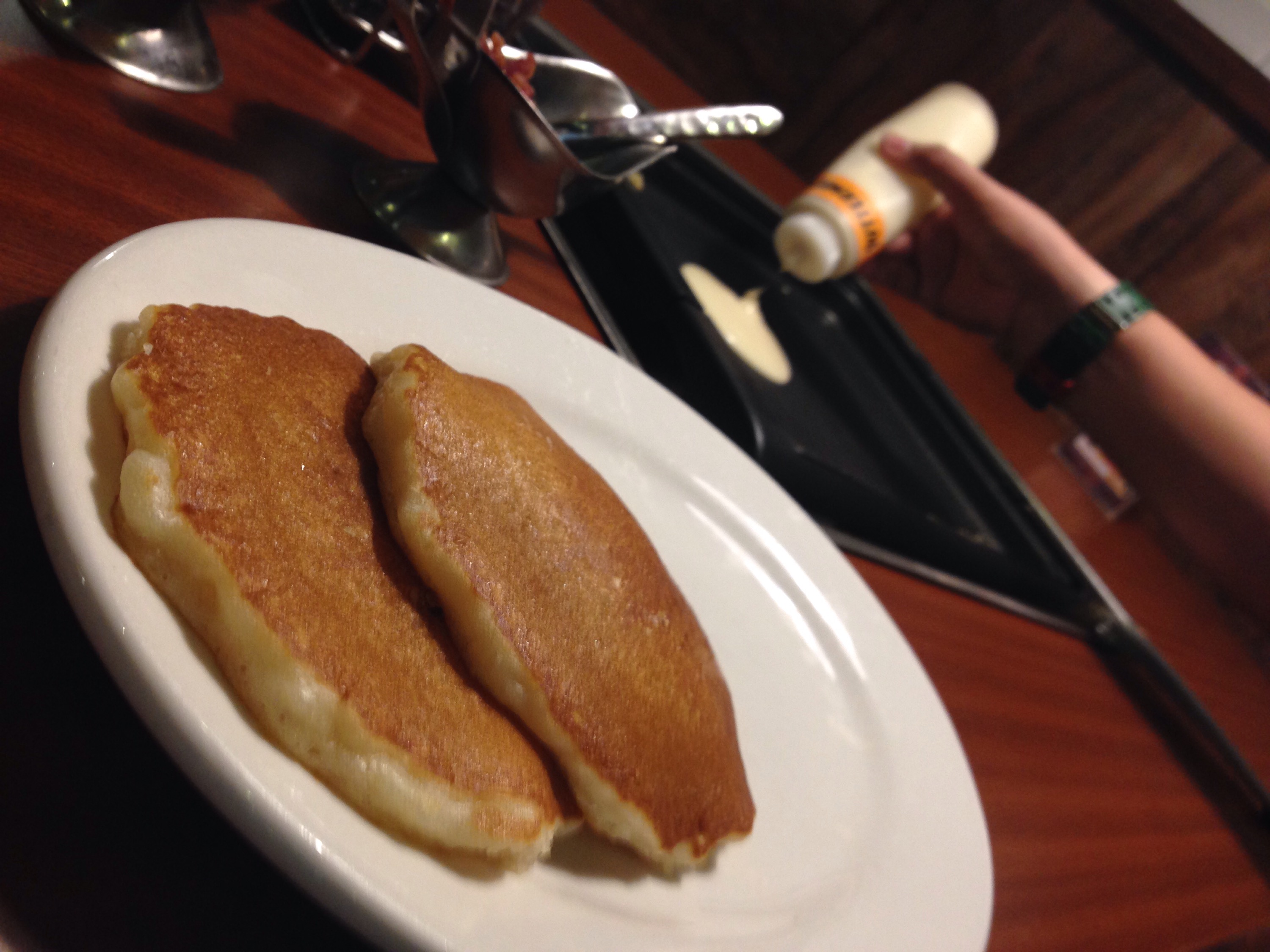 And how cute is this??? Of course the baby was more than thrilled to eat a boy and girl pancakes!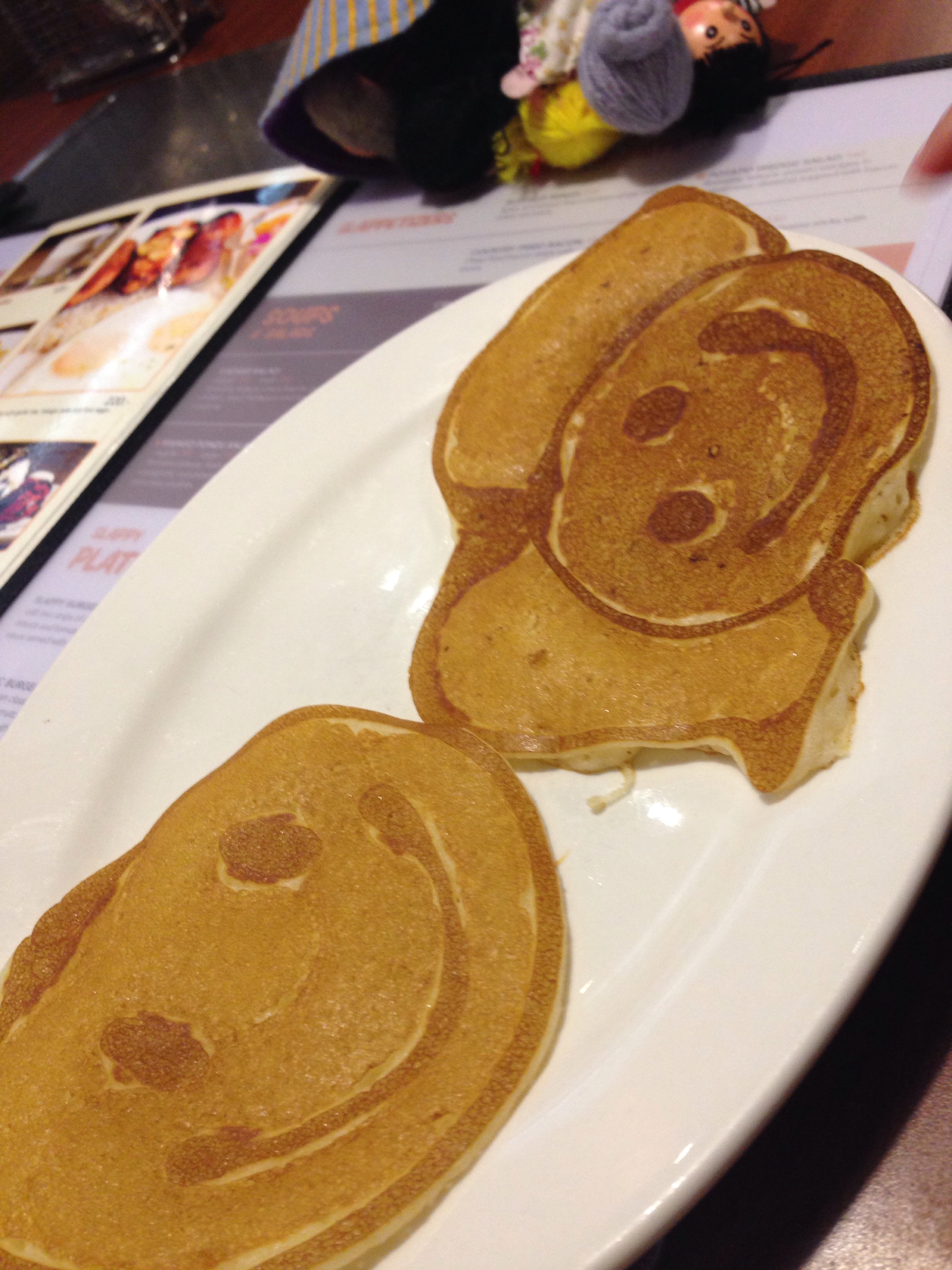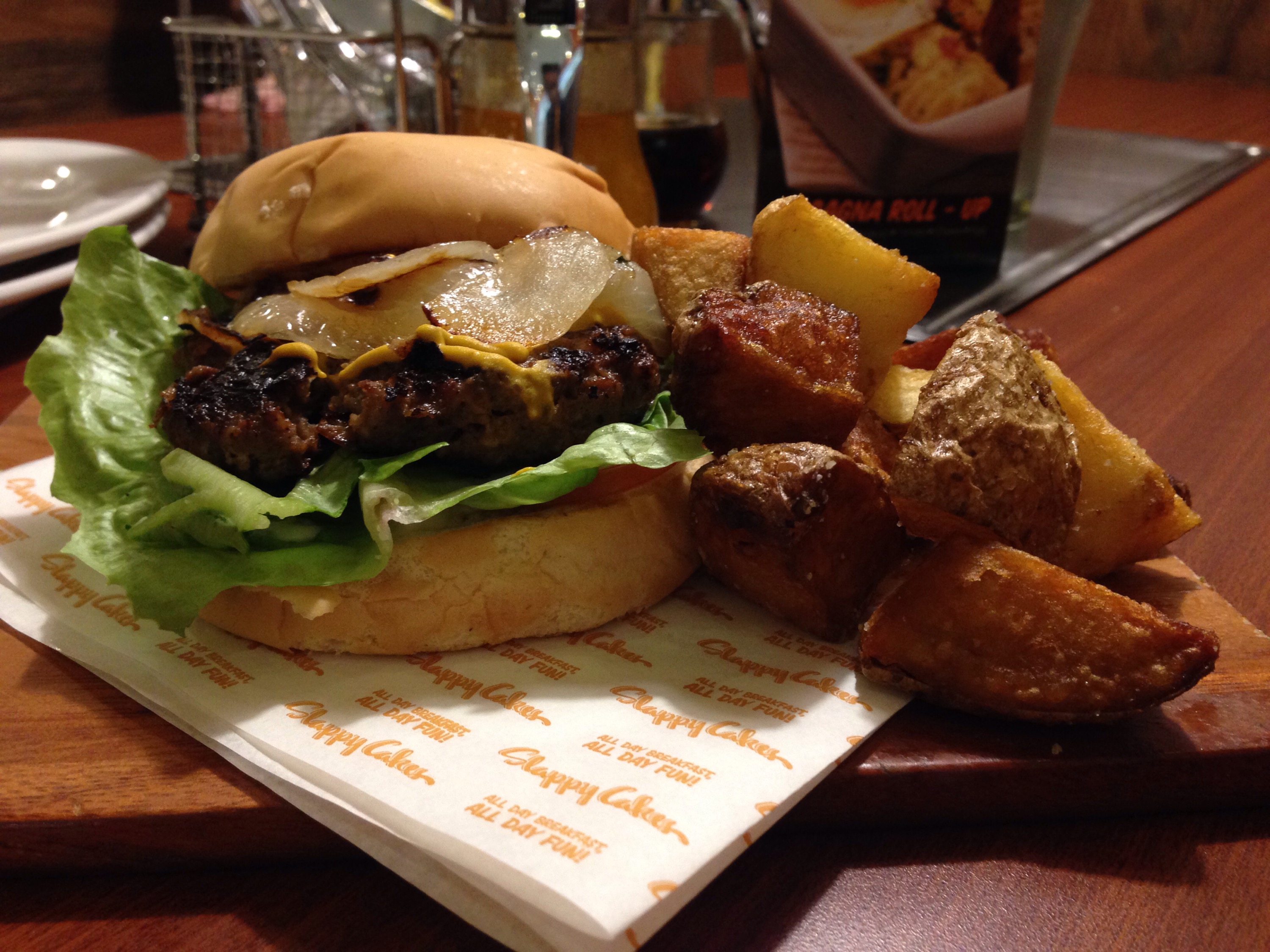 The burger patty was sooo good it melts in your mouth. We have requested no tomato on this one, instead they put onions which balanced the juicy taste of the beef. The potato is a perfect match, my daughter and I ended up feeling so full and satisfied.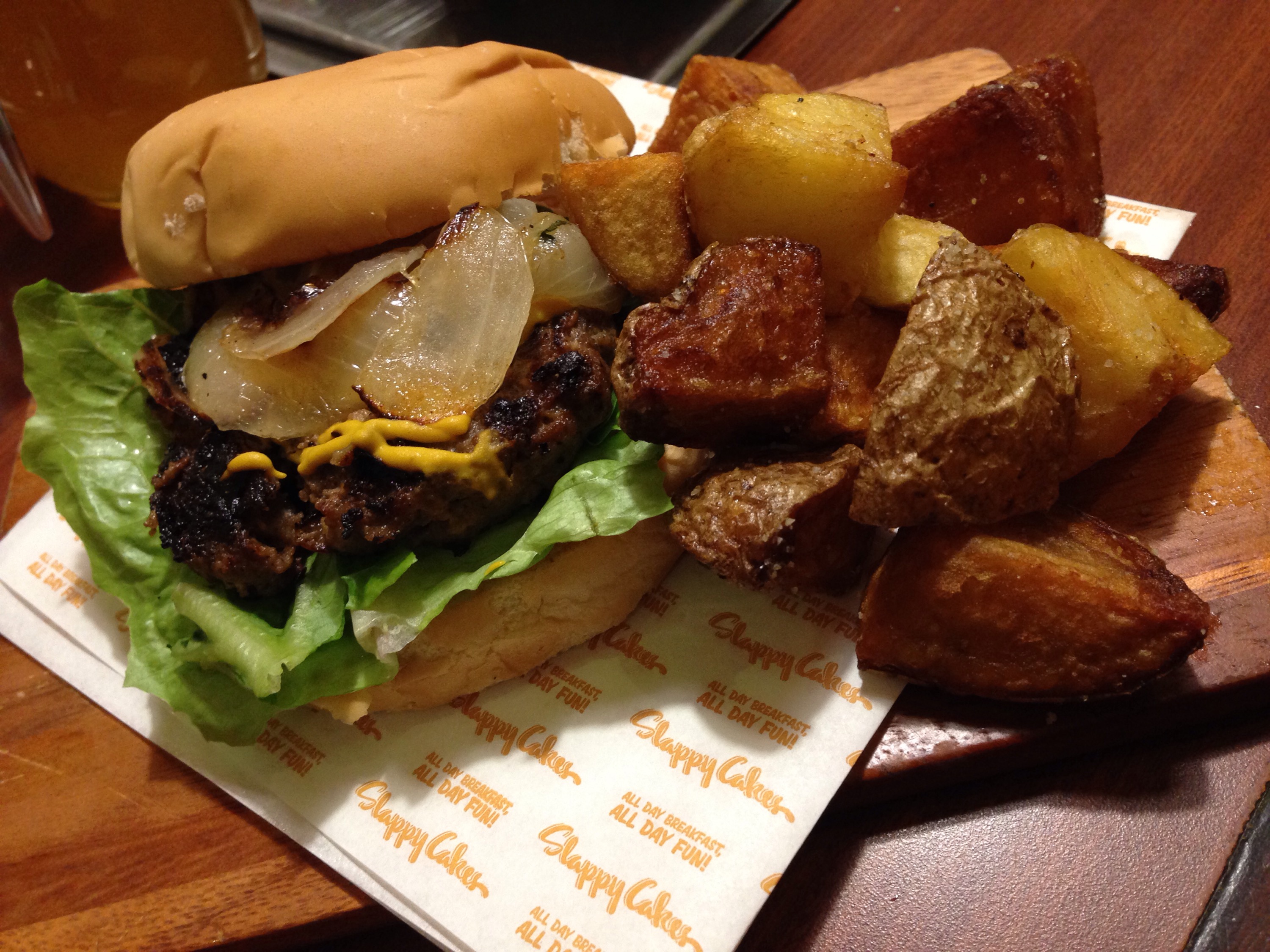 So, generally, we enjoyed our Make-Panckaes-Right-at-Your-Table experience, and we loved the Burger too! It's good to know we have another place to go to that serves all-day-breakfast.
Mangan
Mangan Restaurant Is known for its vast selection of Filipino traditional dishes made famous by Kapampangans. So basically we know when the food is from Pampanga it must be good. Why? Because Kapampangans are well known for their cooking prowess.
Mangan is a Kapampangan word for "let's eat" so as the name connotes it's an invitation to savor and indulge in Kapampangan Cuisines.
We were runnin a bit tired from shopping at Mall of Asia when we passed by Mangan, and since daddy K was craving for Filipino food, and saw a lot of choices for the little one as well, we went for it very randomnly.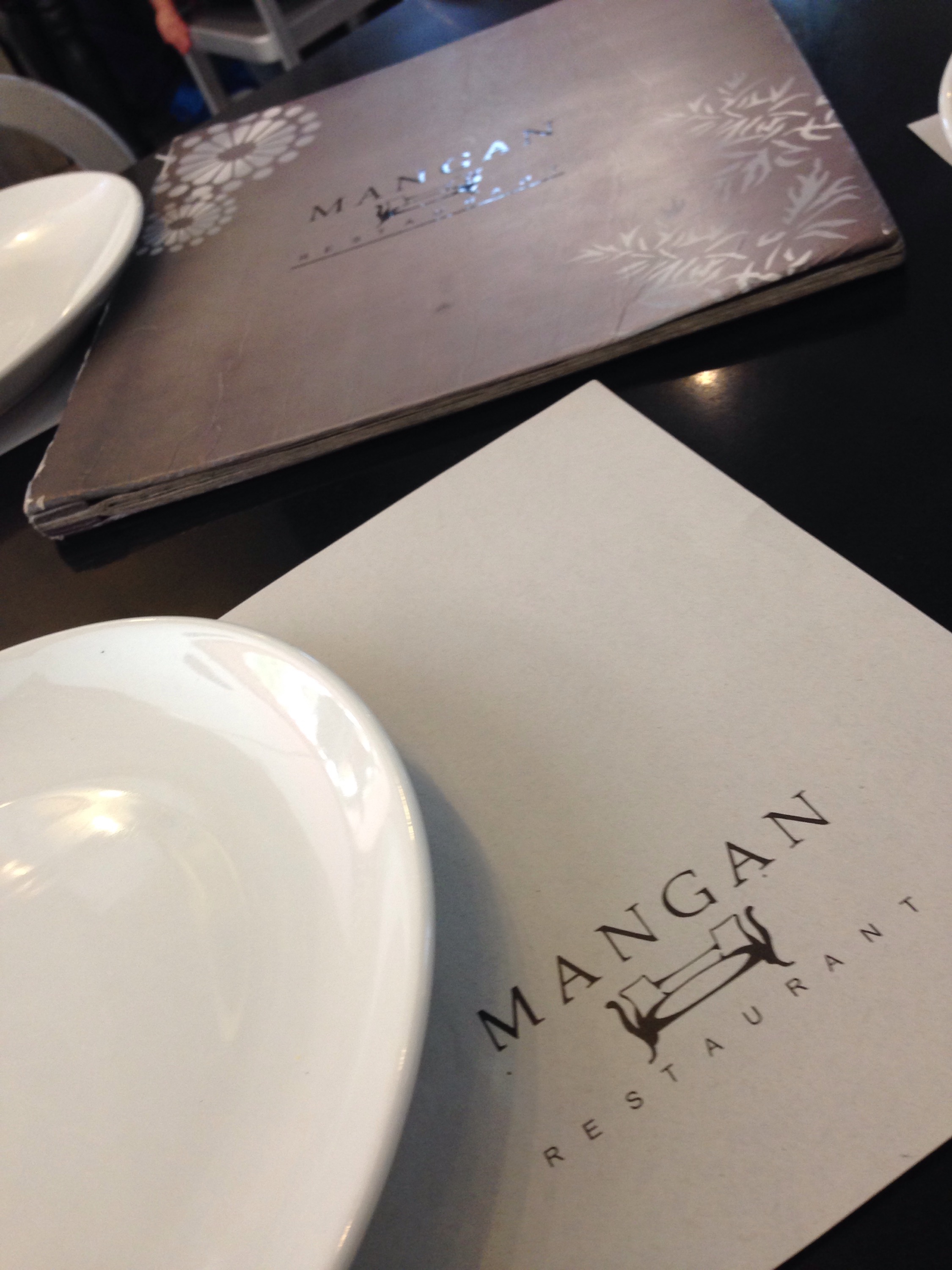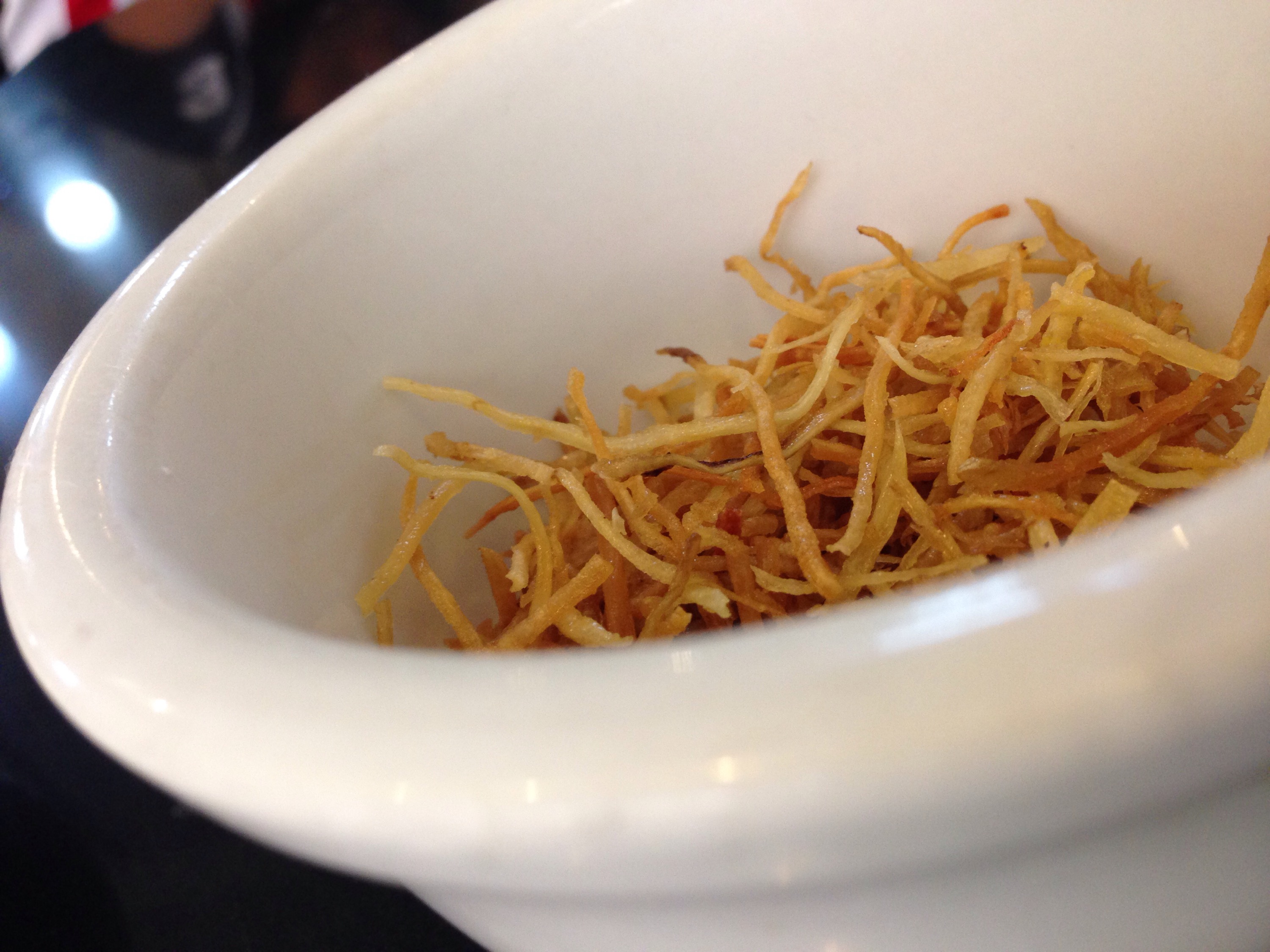 While waiting for the rest of the food orders they gave us this complementary crunchy shoestring sweet potatoes to much on, and the baby really enjoyed it.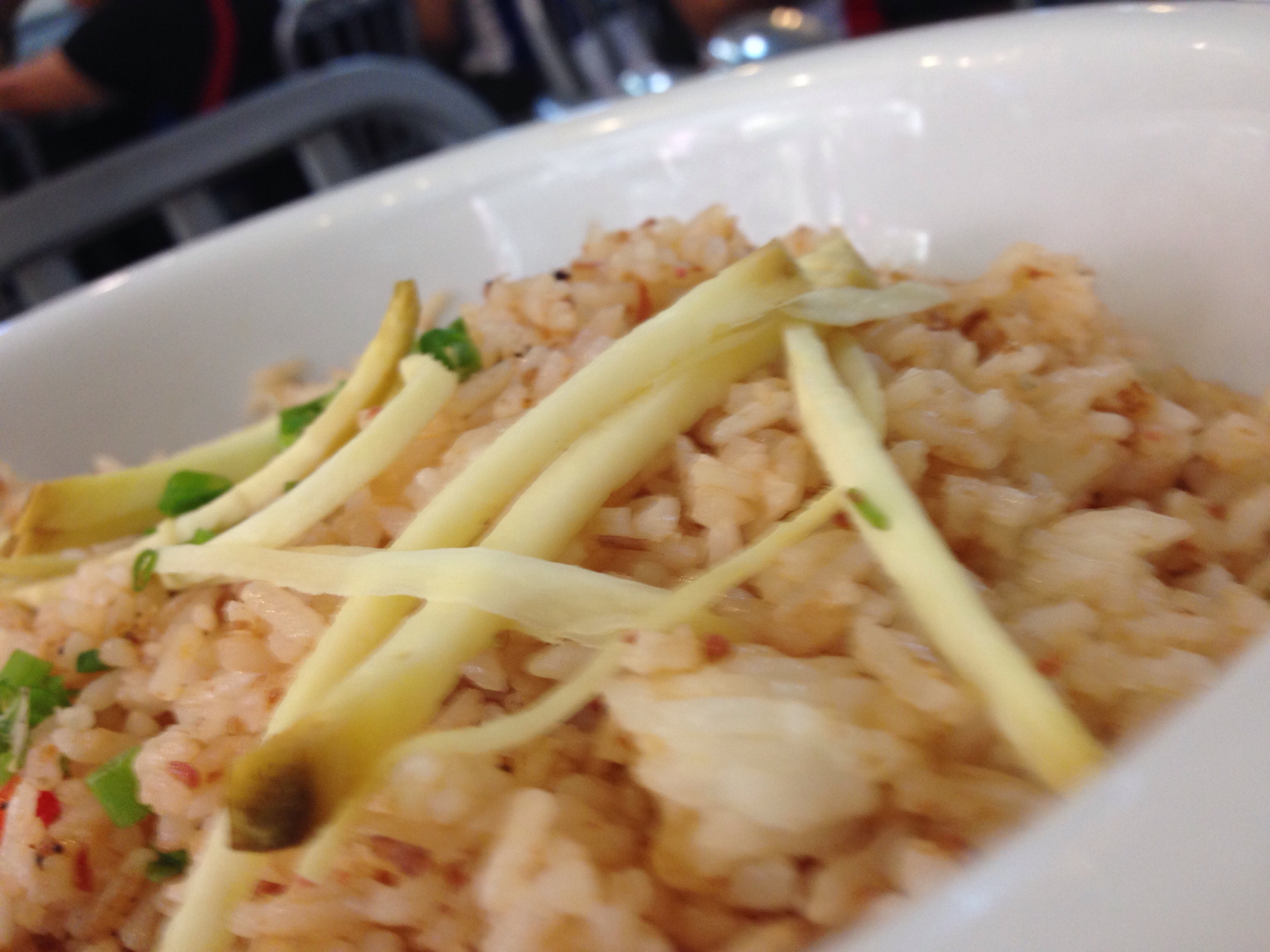 We waited for about 15 minutes before everything was served. We ordered Bagoong Rice which comes with manggang hilaw strips on top, and, well, as expected it was good, not the best I had, but was okay considering the price P145 which is already good for 2-3 persons.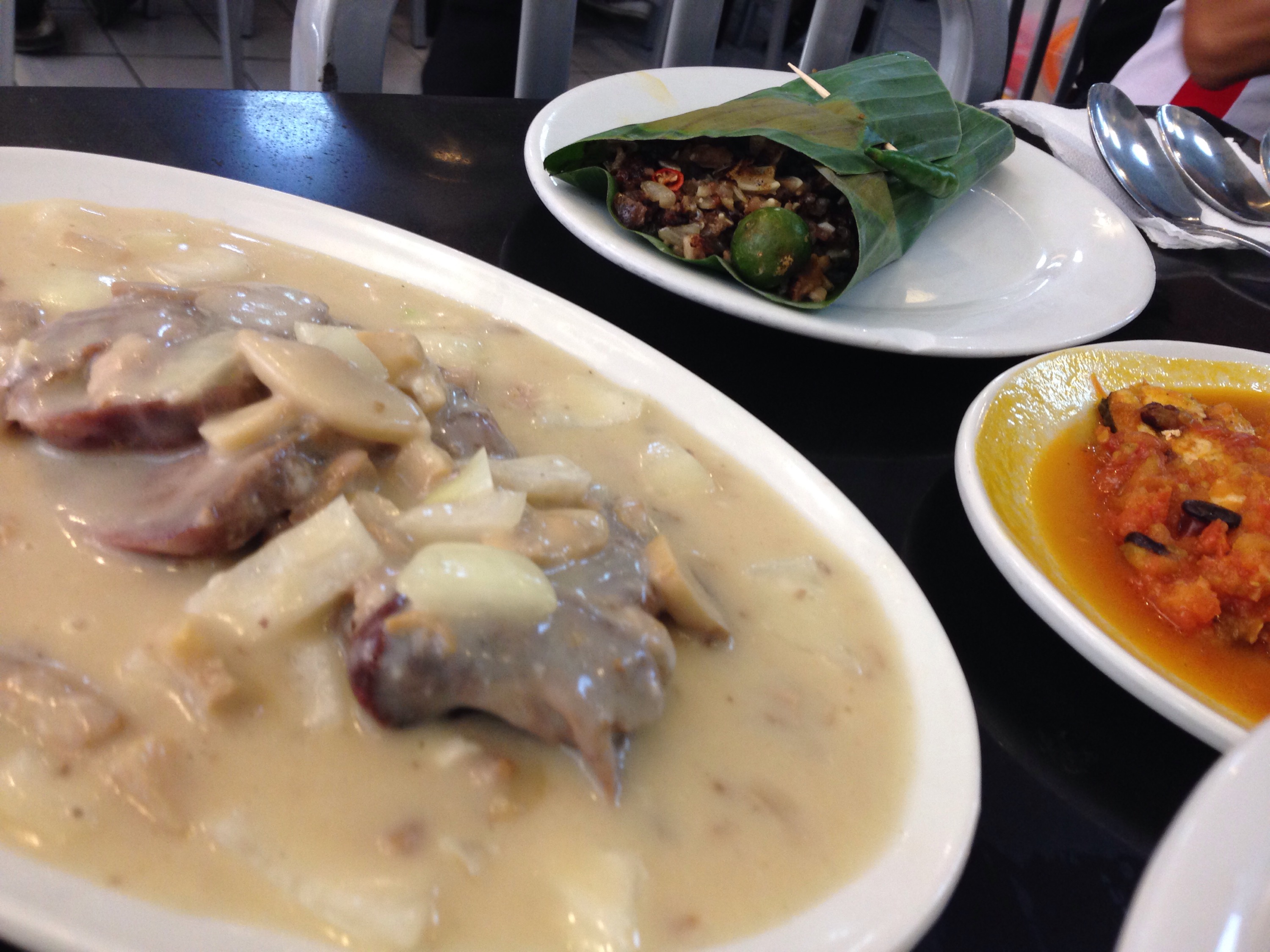 We had beef, fish and pork dishes, which we all enjoyed. Although the pork sisig was of course spicy, therefore not for the little one. She enjoyed the creamy beef lengua and the Bangus Belly in Tausi Sauce (P220) which I forgot to take a picture of.. haha!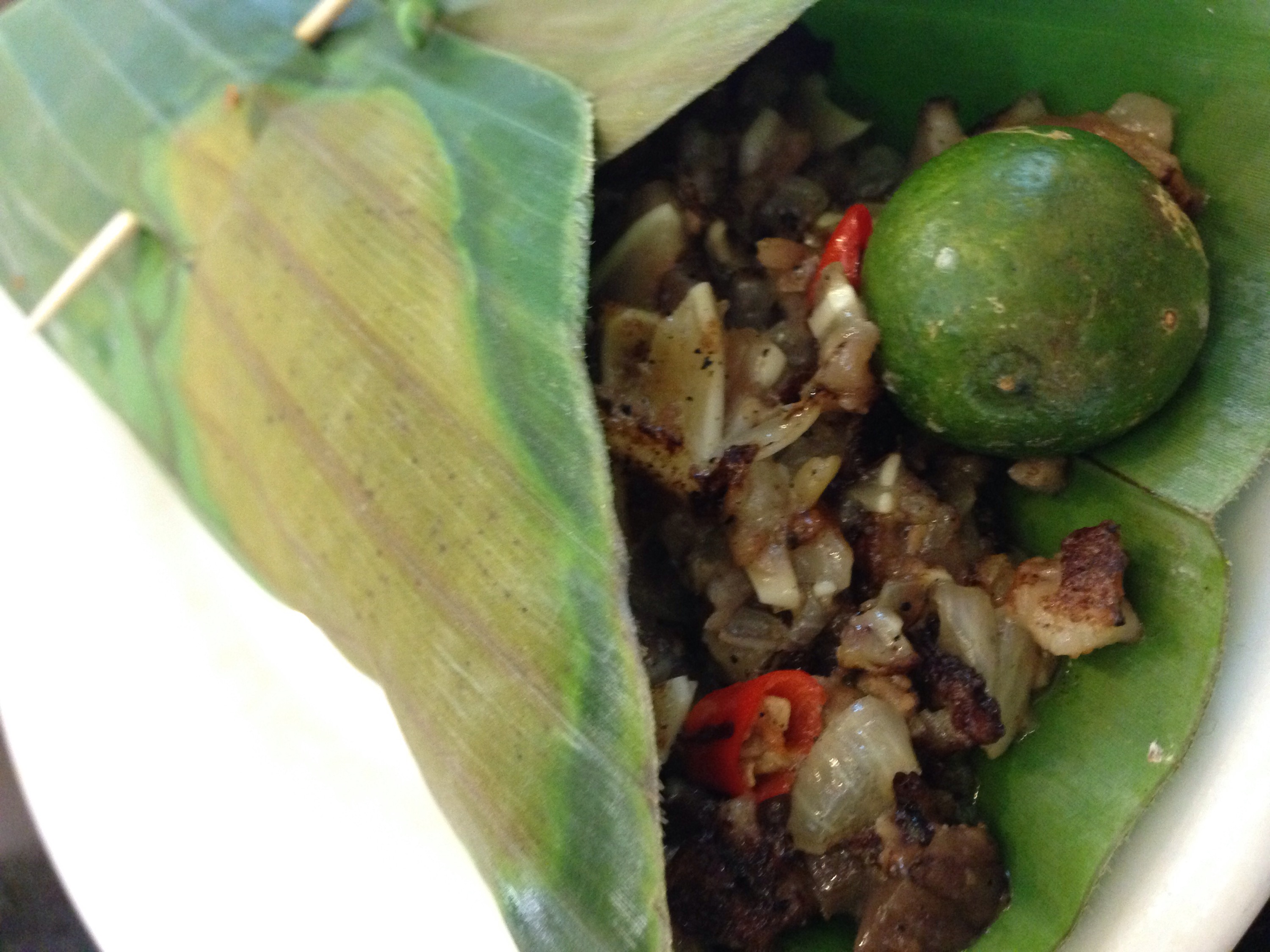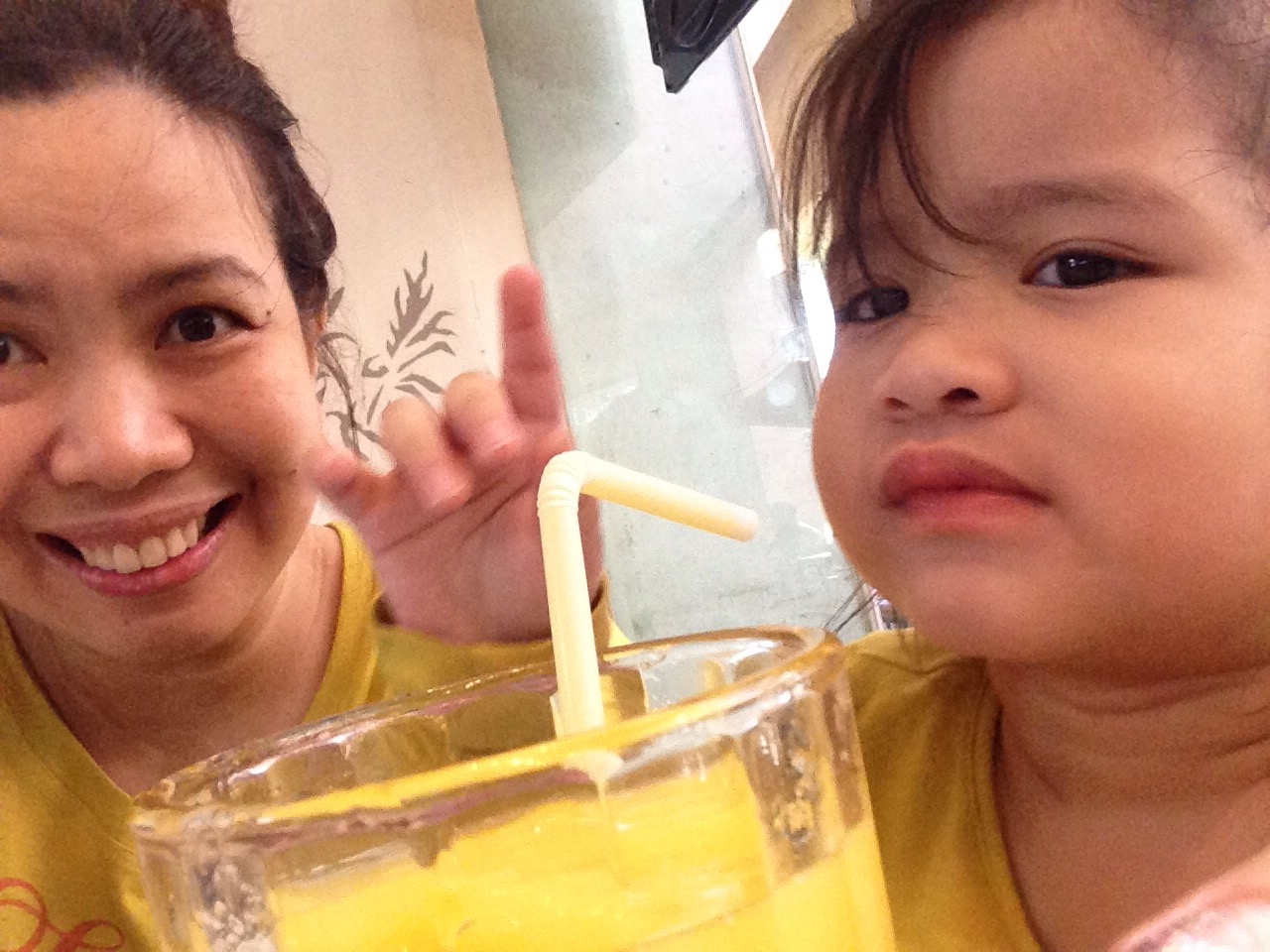 We had green mango and ripe mango shakes for our drinks (P80 each), and were surprised that the food we ordered didn't cost us much. After having a sumptuous lunch, we went out and had to walk again for a couple of hours before finally going home… you bet we were so full, boyyy we just gotta 'burn' it.
Estero By the Bay
After checking out at HOTEL H20, we happened to pass by Estero, which is located right inside the building where H20 Hotel is. And since I have long been curious about the original ESTERO at Binondo, which I haven't actually tried until now, we went for it. For what I know they serve the best seafood dishes and very affordable too.
Very accurate indeed, we loved everything we ordered.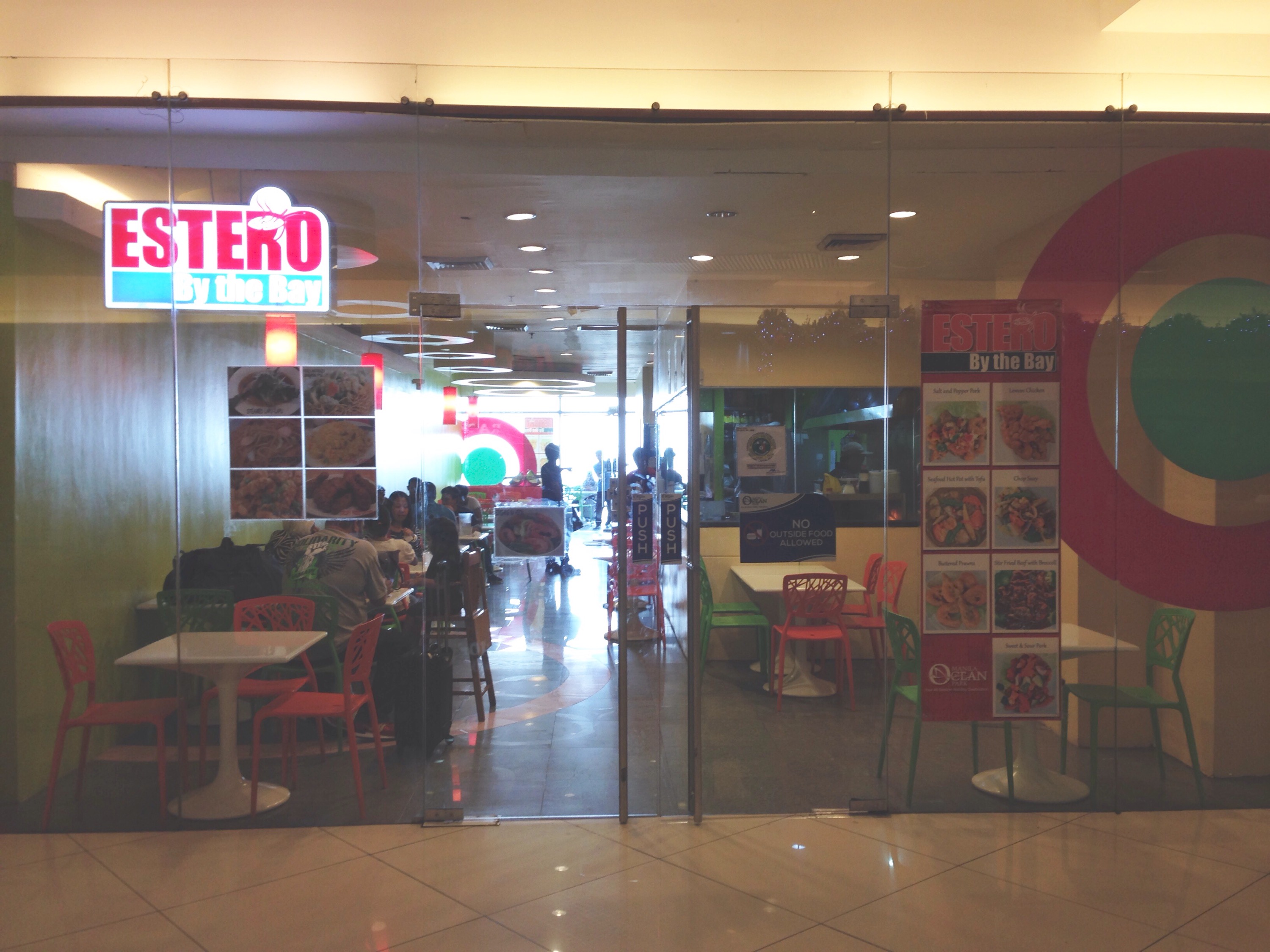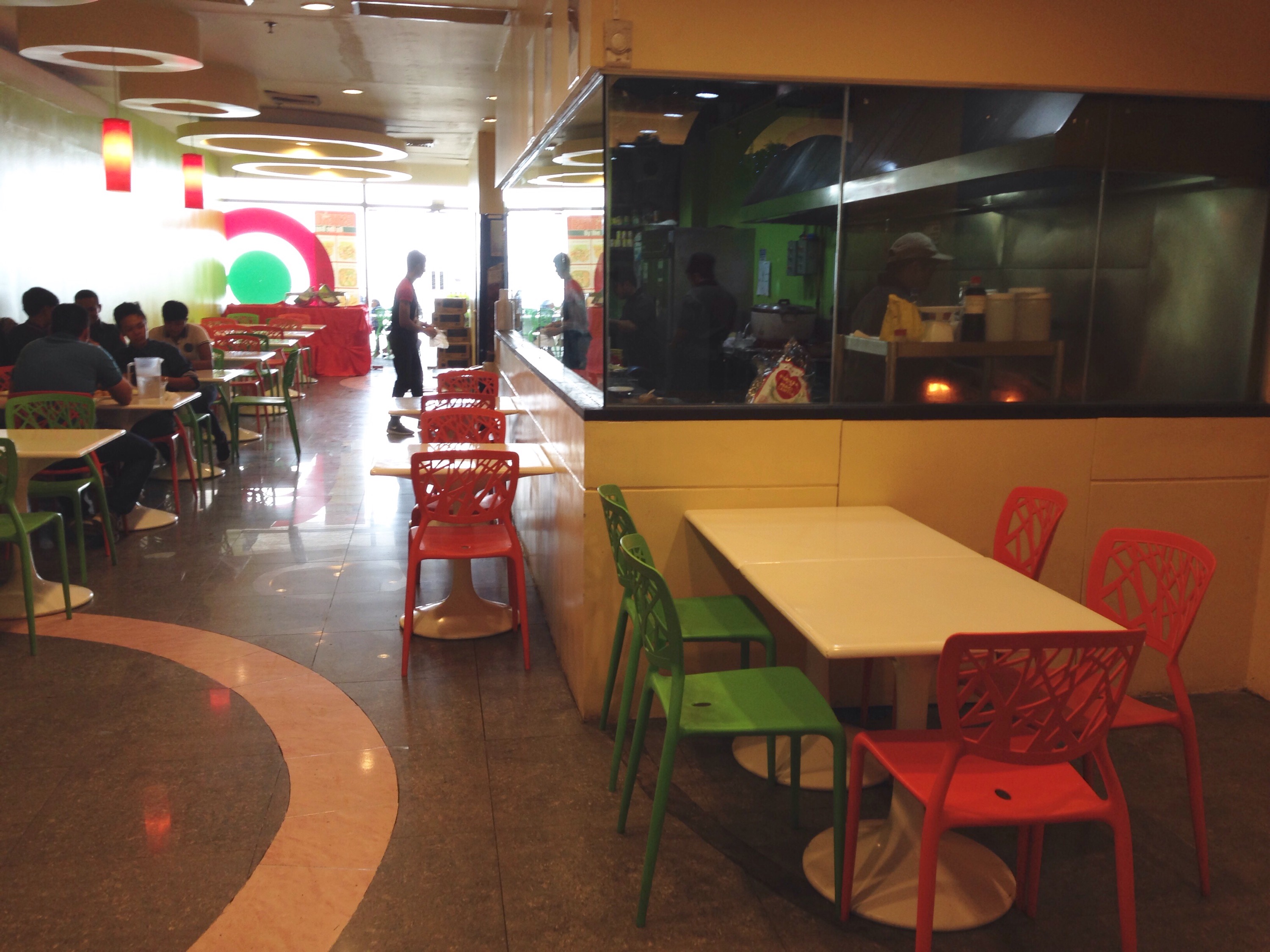 They have a canteen like setting as you can see from this picture. The only thing I kind of hate and remember so well is the fishy smell of the place. I asked myself, where they really trying to live up to their name? Estero?! Hehe. I remembered the reason why I was not able to try their Binondo branch even when I had so many chances to do so, was because of its location, which was actually by the estero.. in layman's term a drainage canal… I am not being pa-sosyal, but back then I was so scared of mosquito bites that causes dengue… and my mom was so successful in her scare campaign about mosquitos, so, there…that's the story. This particular branch however is By the Bay, so I'm thinking maybe that's why it kinda smell literally fishy.
But trust me when I say, the food here are delicious.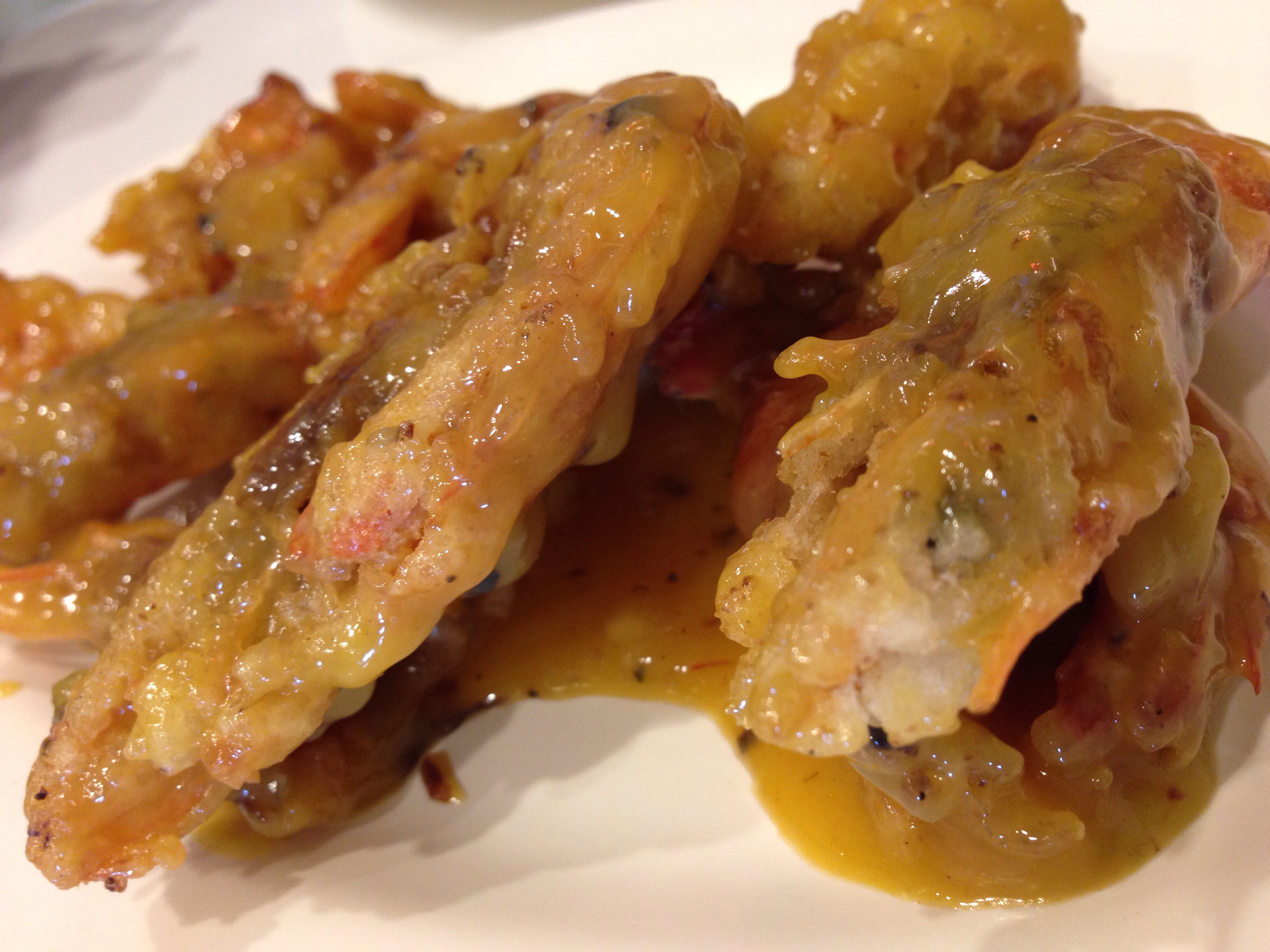 We ordered calamares, buttered shrimp, chopseuy and shanghai fried rice all in medium.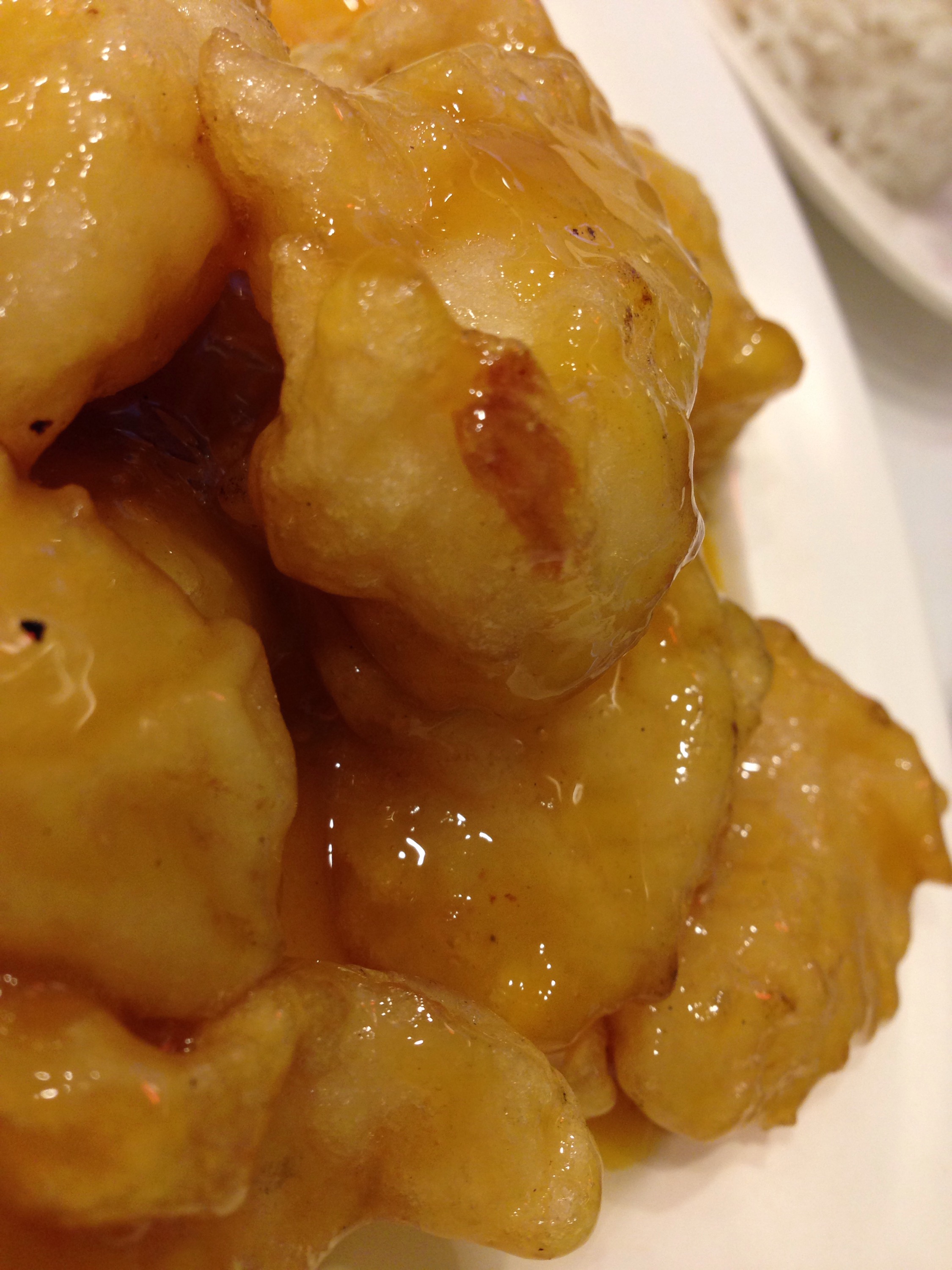 Authentic Chinese Cuisine in Pinoy friendly price, that's Estero By the Bay. And if you don't want to try the real ESTERO experience you may opt to go this branch instead. It is by the Manila Bay, inside the Manila Ocean Park building.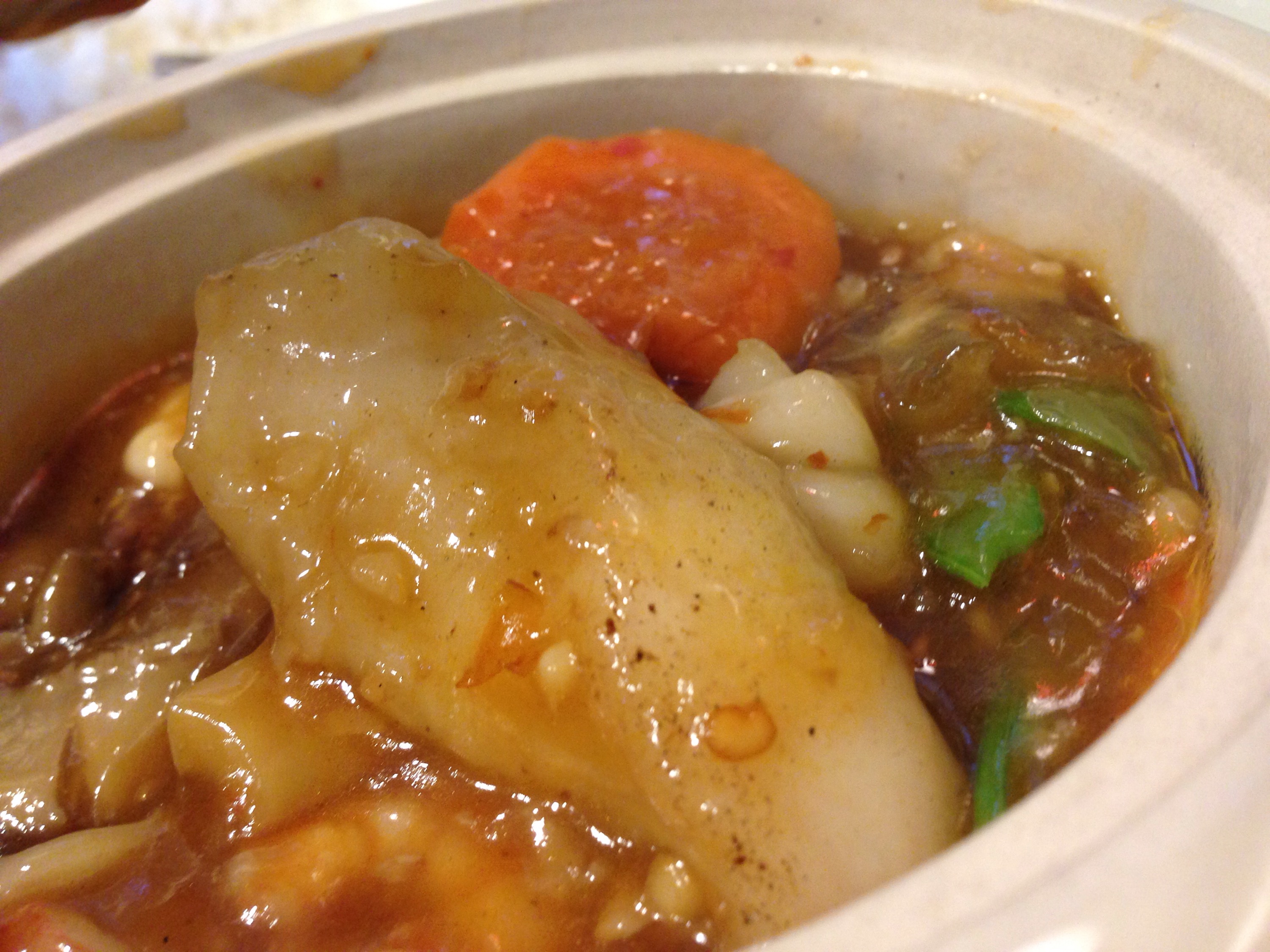 Best and affordable Chinese food which has been underrated by Pinoy foodies. If you haven't tried it, I suggest you should or you'll really be missing out big time! Good for the whole family because most of their dish is kid friendly.
Uke Box Caffe
Feel the tropical ambience in an urban city with the Uke Box Caffe experience. Feed your body with good food and your soul with music… And if you know how to play the UKULELE then this is really the place for you!
You'll be mesmerized once you enter the store, as you see a really dainty wall decorated with Ukulele's of different sizes and colors, ukulele chords on the wall and a lot of touches of wooden palochina which makes up the whole interior of the place. Aside from regular tables, they have double-deck bunks with bean bags and beach themed posters.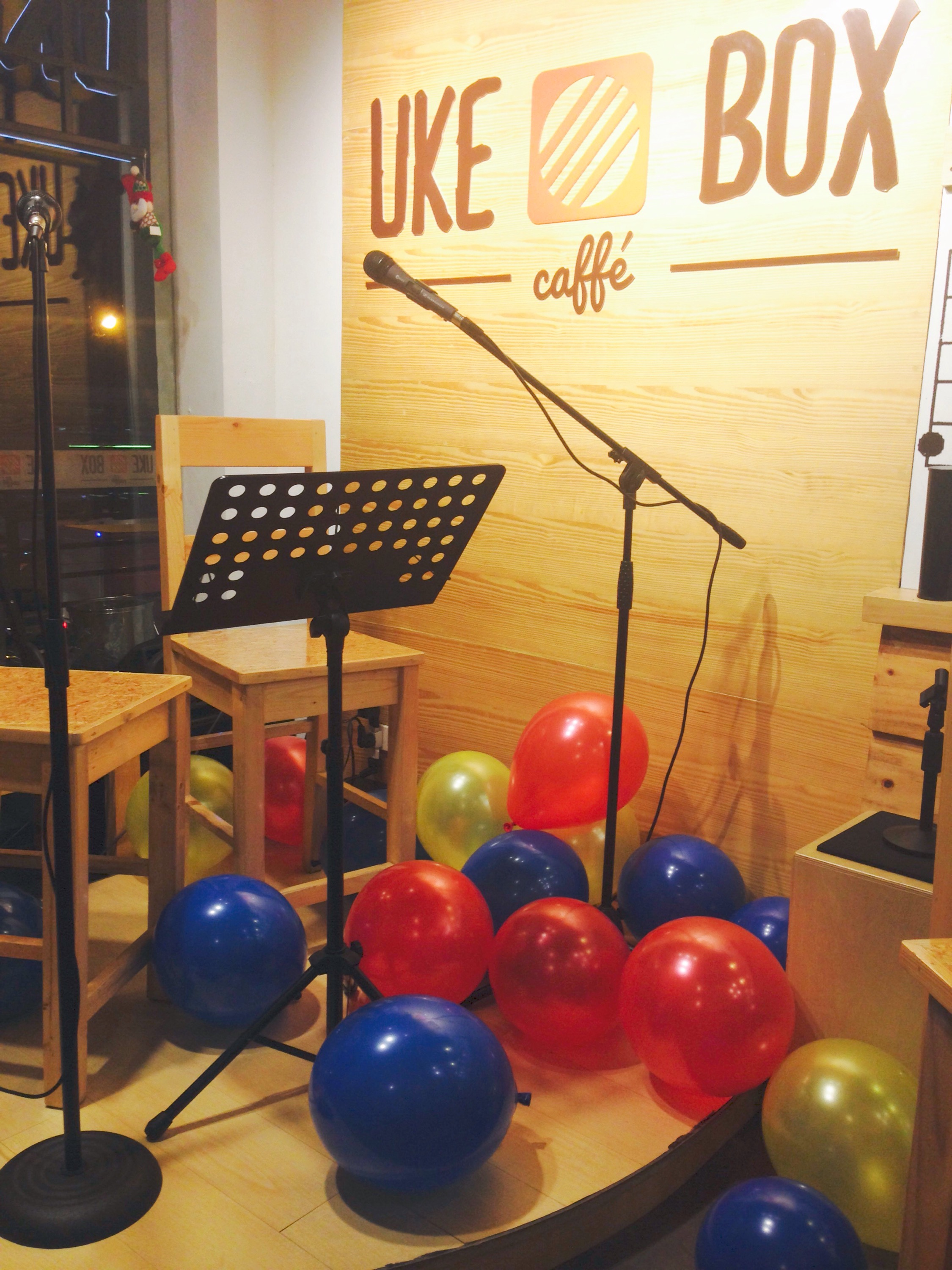 Everything is just sooo cute and fascinating in this place. The whole area may be a little small but you'd be surprised at the several things you can do when you're here. You can buy a ukulele, or if you feel like you still want to try and get the hang of it, you may rent one from them and attend a free tutorial lesson (every Saturdays and Sundays). You can jam with your friends on open mic nights here, you can simply hang out listen to other people play, bond with your loved ones or put on your earphones and just stay in one corner and listen to your own playlist while you're reading a book. Most importantly, you can eat and drink here, because they do serve really yummy food and beverage that you'll keep coming back for.
Let's talk about food.
We ordered Bacon and Mushroom Melt Pasta (P200) which is my baby's favorite. It is made with three kinds of cheese sliced mushrooms and tossed with crispy bacon bits on top. It also comes with a toasted bread.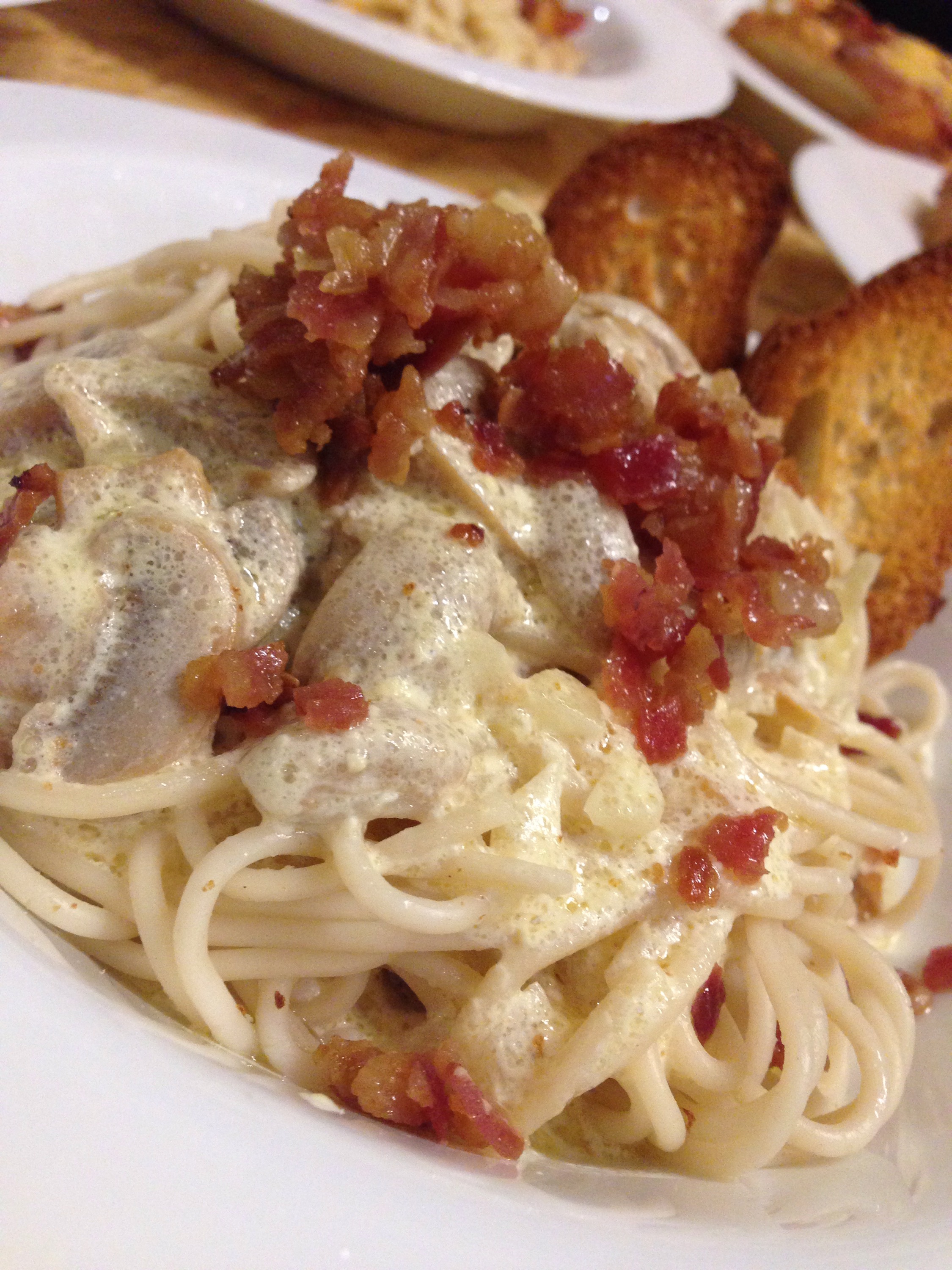 The next dish is called Bolognese (P250) it is a tomato based pasta with ground beef and sliced mushrooms sprinkled with parmesan cheese on top. It also comes with toasted bread.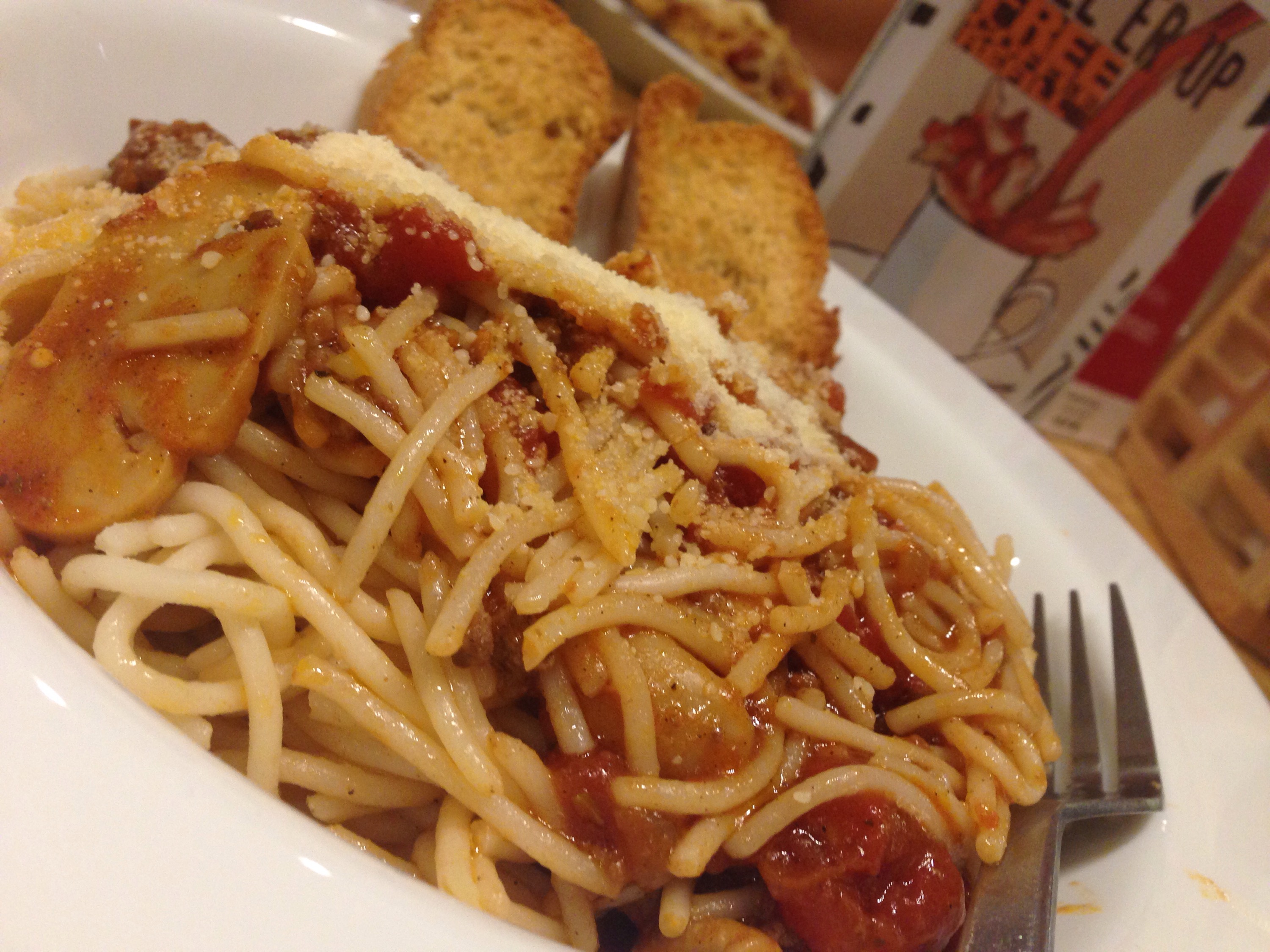 This Tuna Pocket Sandwhich (P180) is served with potato chips that kids really love. The presentation is an eye candy in itself, as you can see, it is served on a ukulele shape chopping board/ or wooden tray. Soo cute!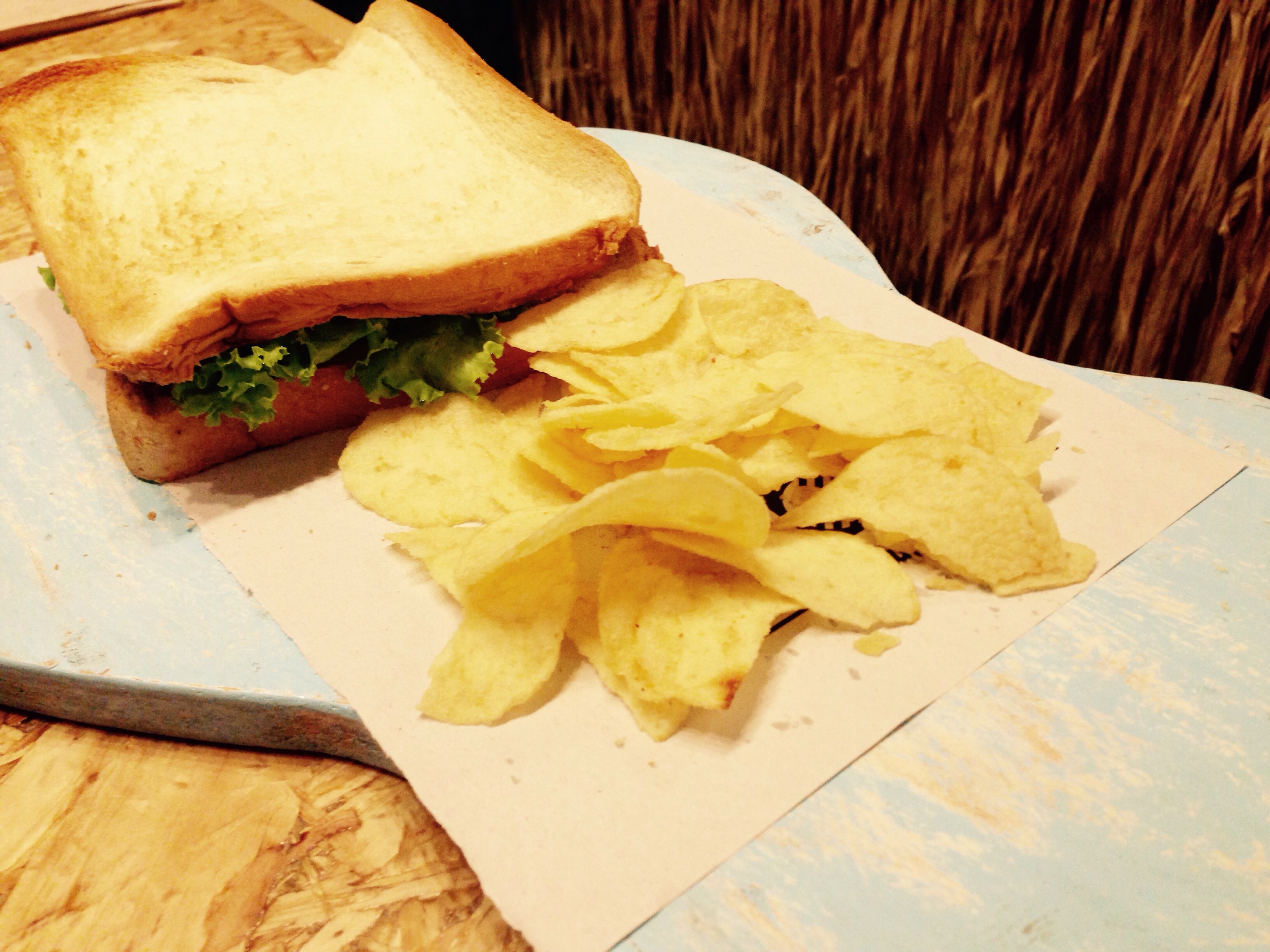 SELFIE ON YOUR COFFEE, ANYONE???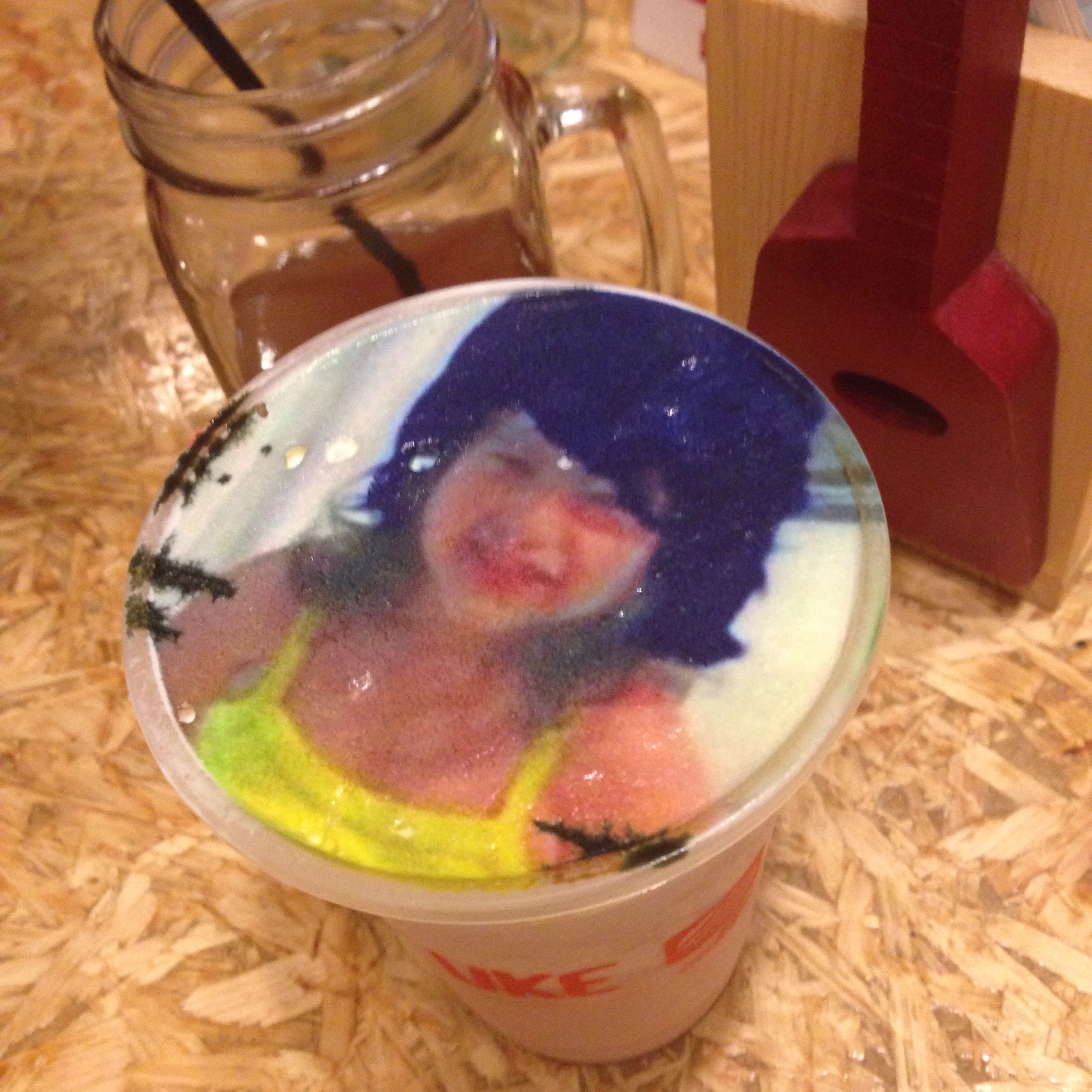 Another best feature of this unique café is the SELFIE COFFEE wherein they print your selfie photo on the blended drink that you order. As you can see here, one of my daughter's selfie photo (she was wearing a blue wig) was printed using an edible ink, I was assured that it is safe to consume, so there. The drink by the way is not coffee based so it's just perfect.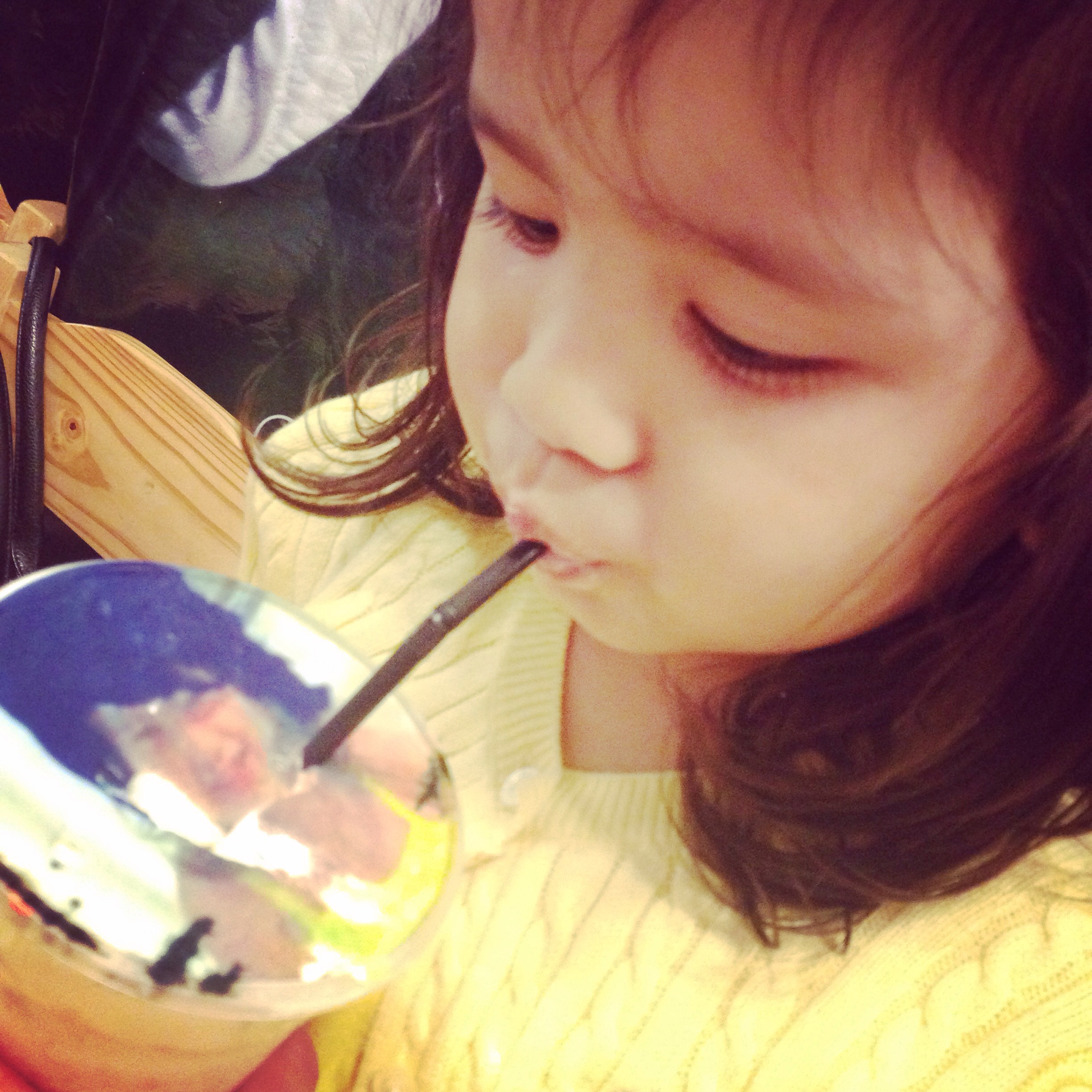 They do have the most mouth-watering cakes you can find I the metro too… It depends on the availability but they do take advance orders, just in case. So, as it seems, this Hawaiian inspired coffee shop can be a place where you can celebrate an intimate party with a loved one.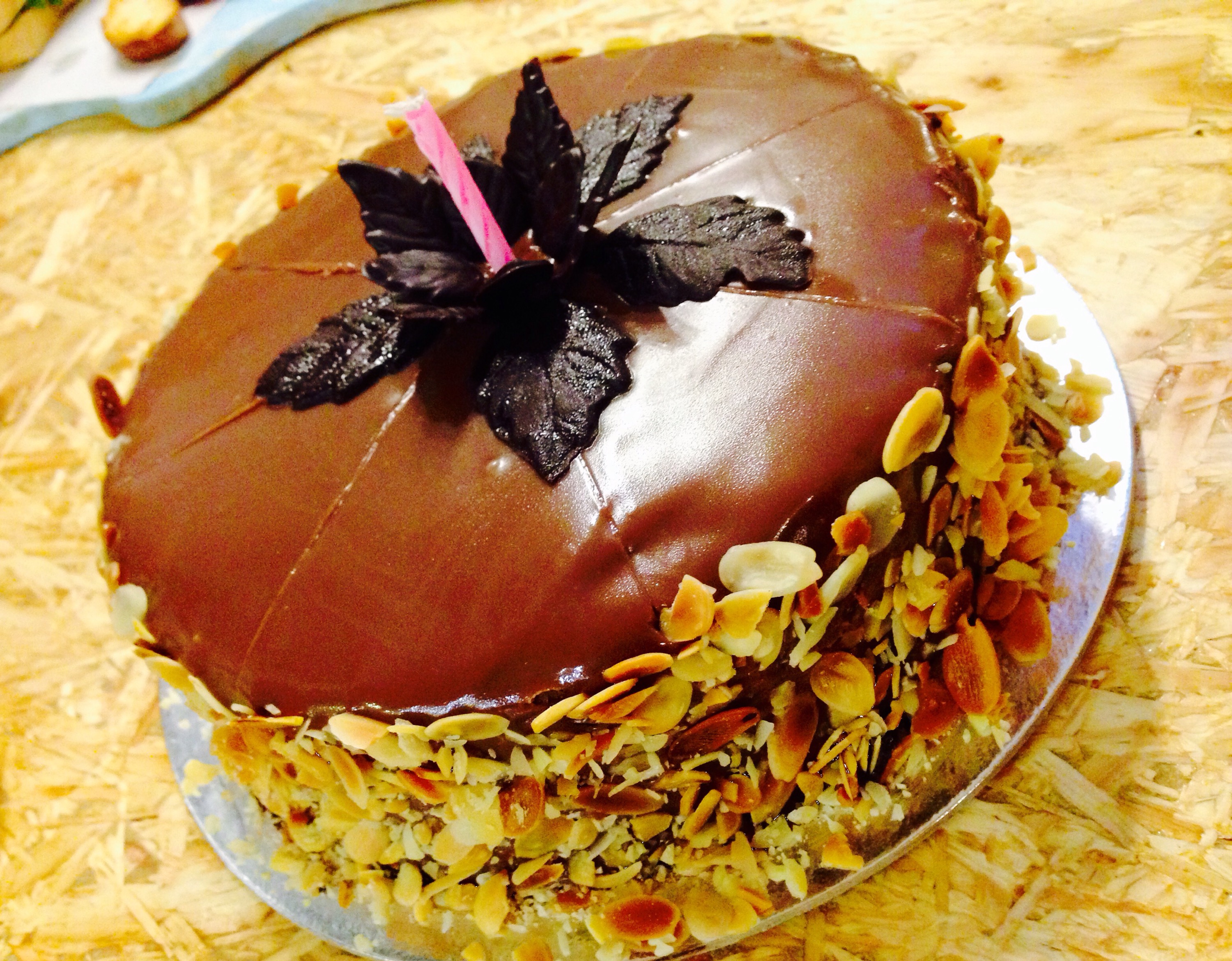 Hawaiian Barbecue
They say, in Hawaii, everything about the islands whets the appetite. The ever present sunshine, the trade wind breezes, the soft sea air, the delicious sound of the Hawaiian language itself.
This is why L&L Hawaiian Barbecue was put up, to fill your plate with all the goodness of the islands of aloha!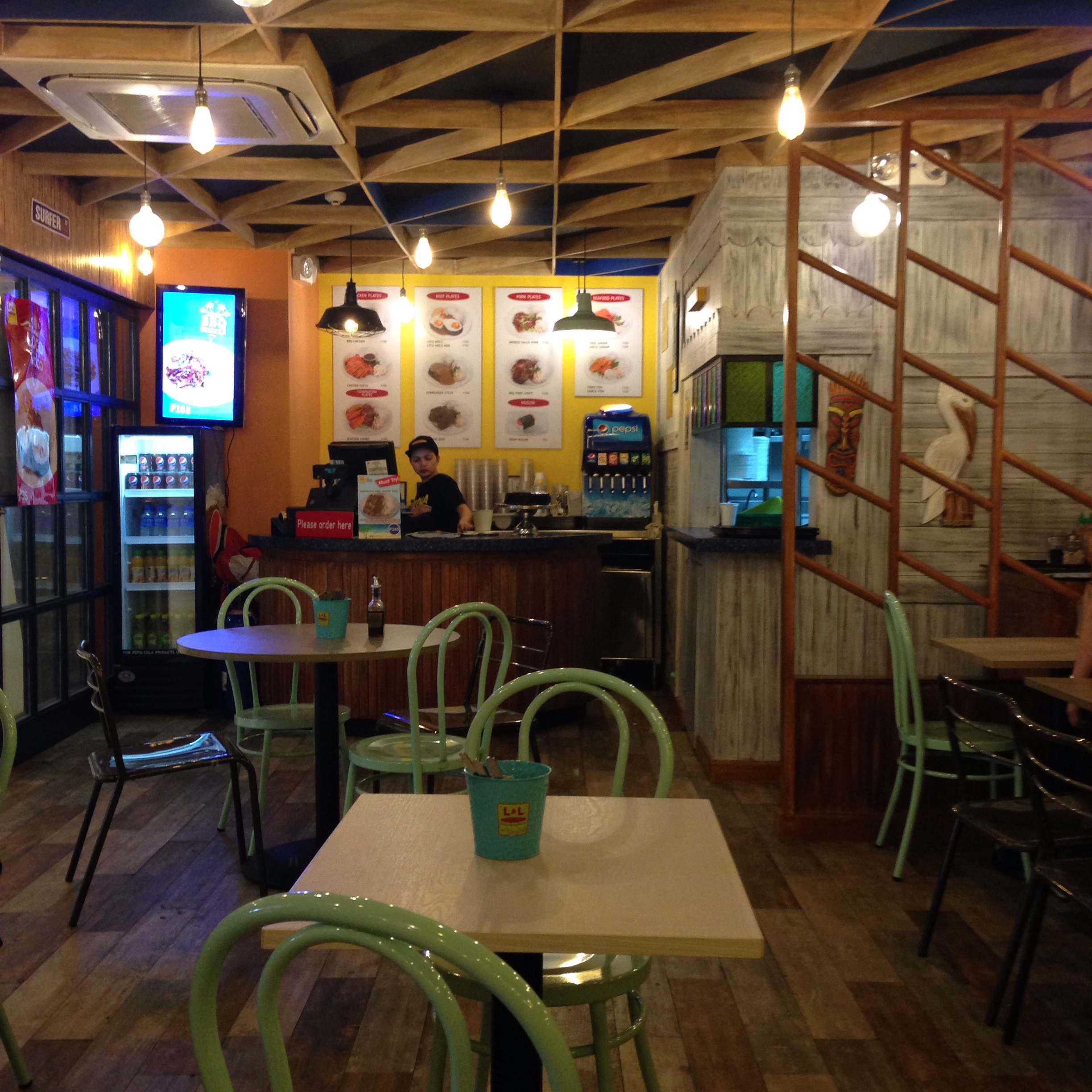 We had SEAFOOD COMBO (P285). It is flavorful deep fried coated shrimp and fish fillet with a choice of beef chicken or short ribs. It comes with 2 serving of rice and some veggie and macaroni.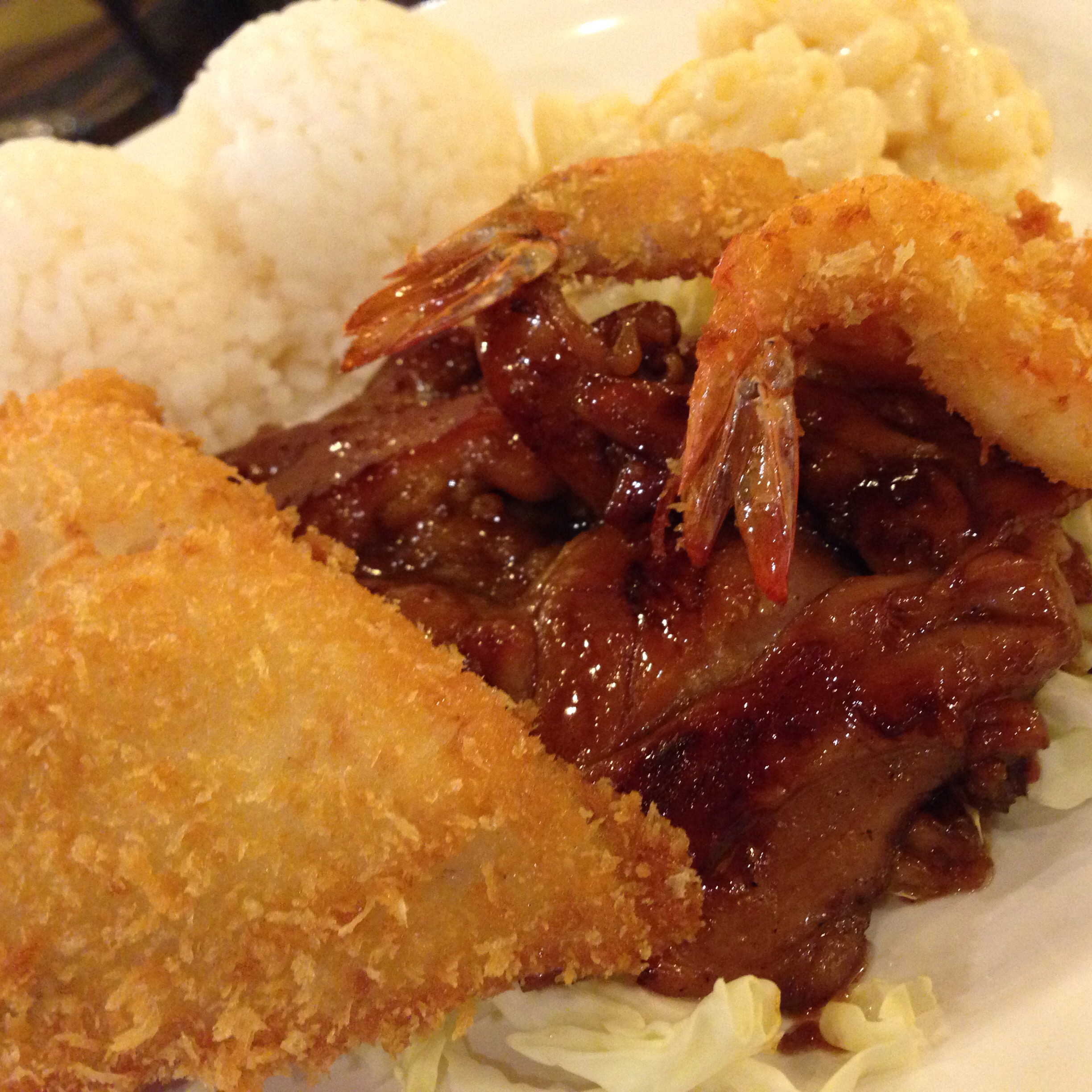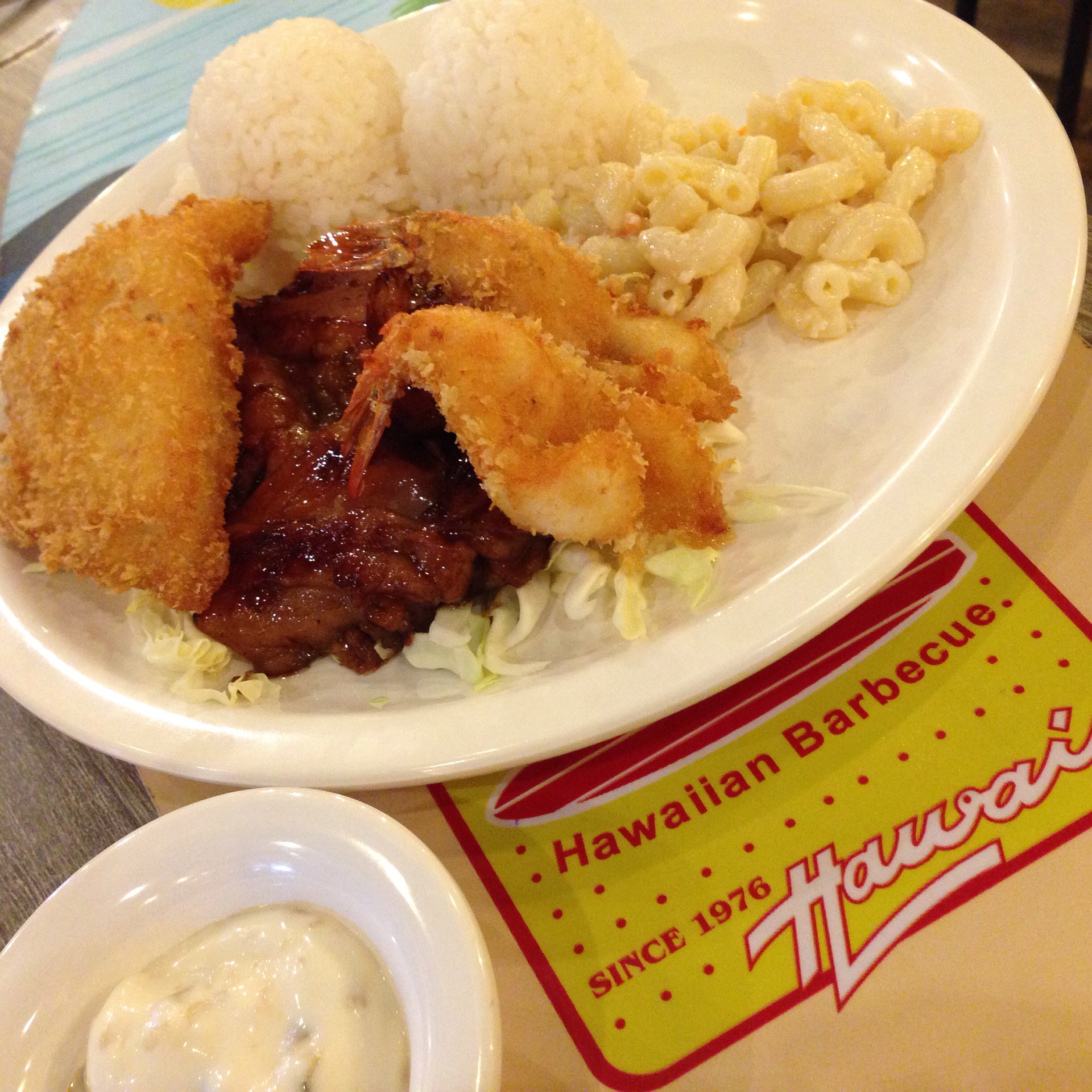 Next we had SPAM MUSUBI (P65). An island classic which is comprised of a slice of grilled spam on rice rapped in dry seaweeds. It looks like a pretty simple dish but my daughter loved it.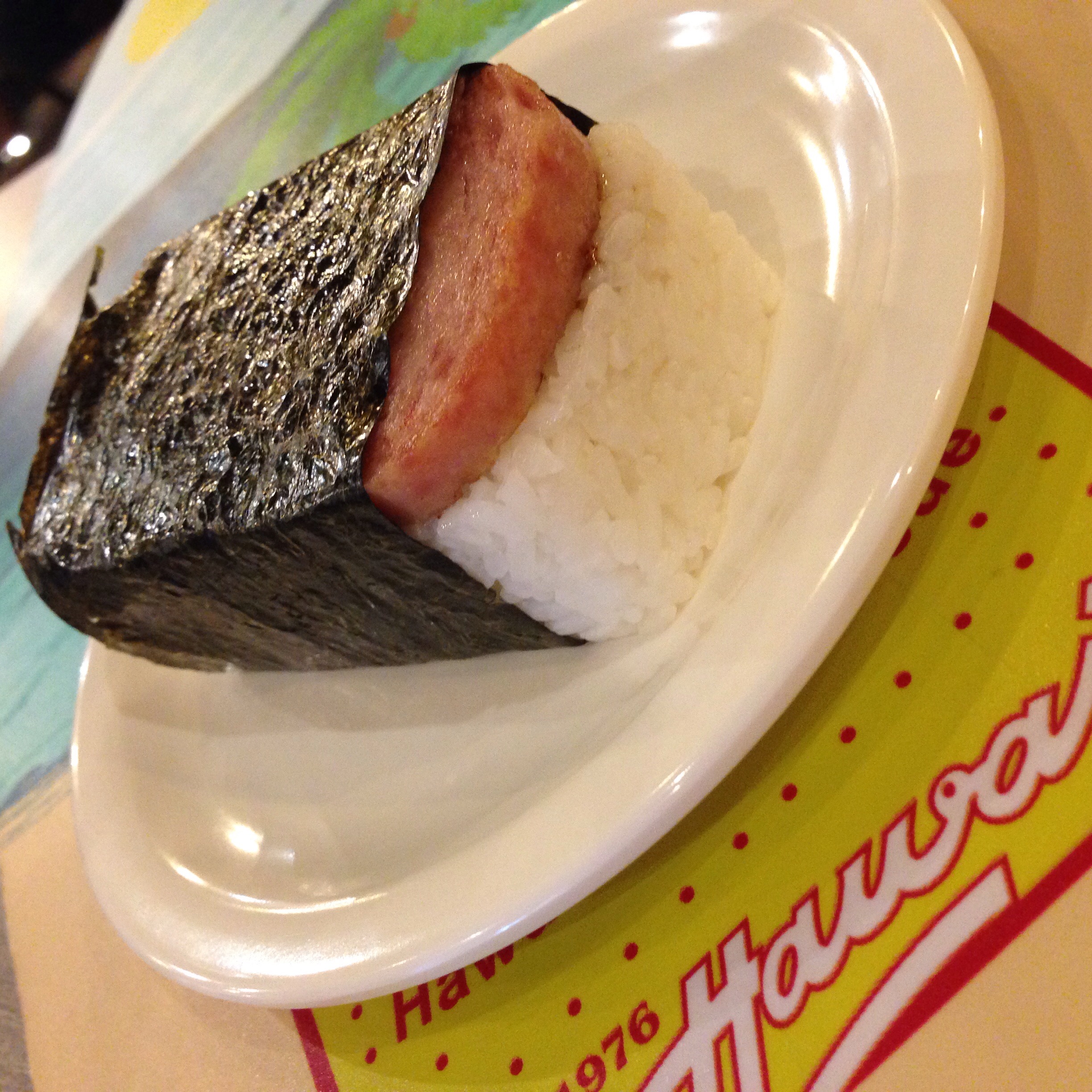 We had a very quick meal here for the first time… we didn't ate much but we enjoyed the meals we had before heading to watch a movie. It was also surprisingly very affordable considering it's in a primary spot at Shangri-La Plaza Mall.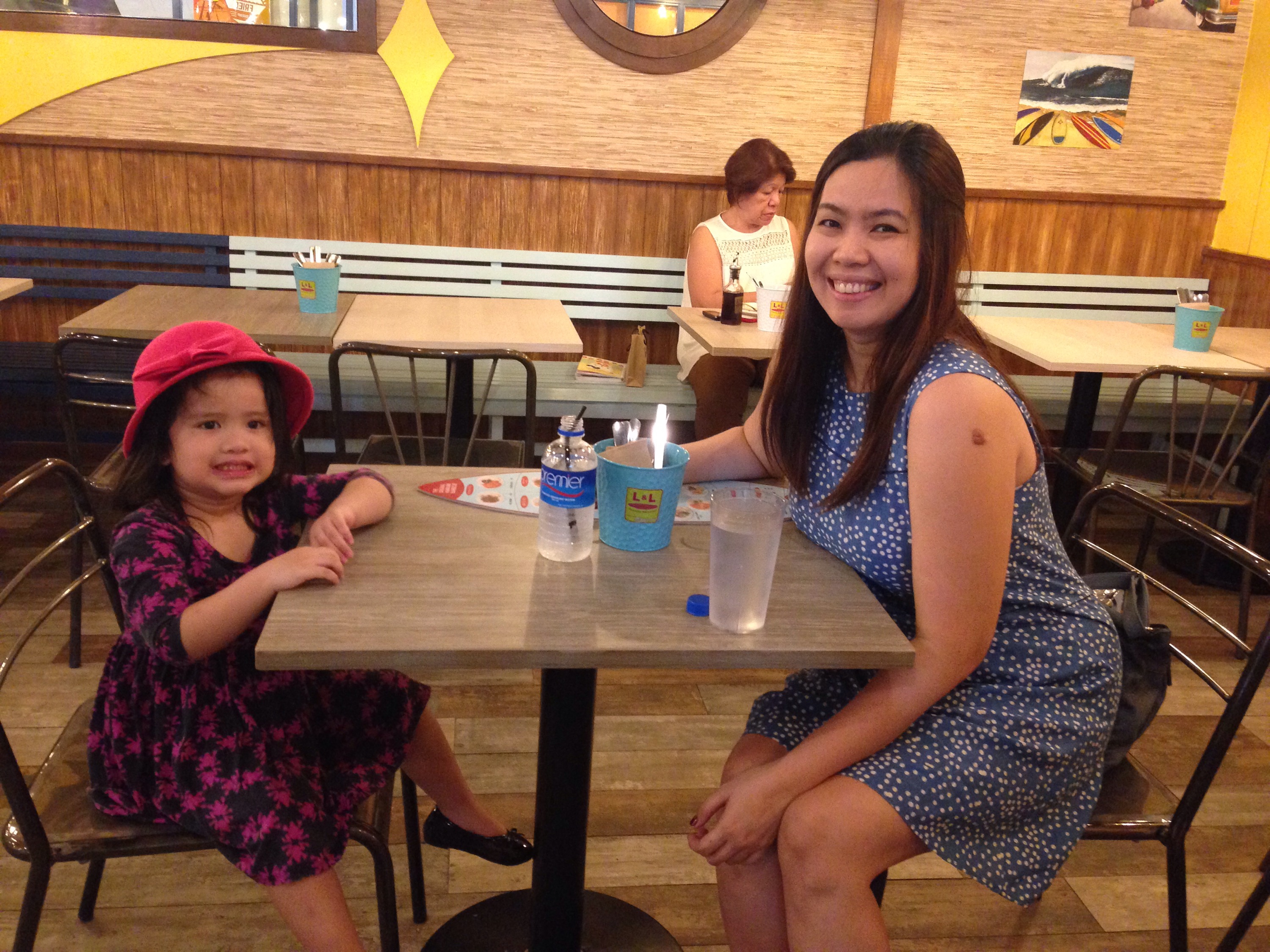 Conti's
We have always loved the cakes, especially the Frozen Mango Bravo ice cream cakes of Conti's that's why we didn't hesitate to try the food entrees as well. And it all met our expectations.
From salad to appetizer, to main course, we loved it all. Here are some of our favorites: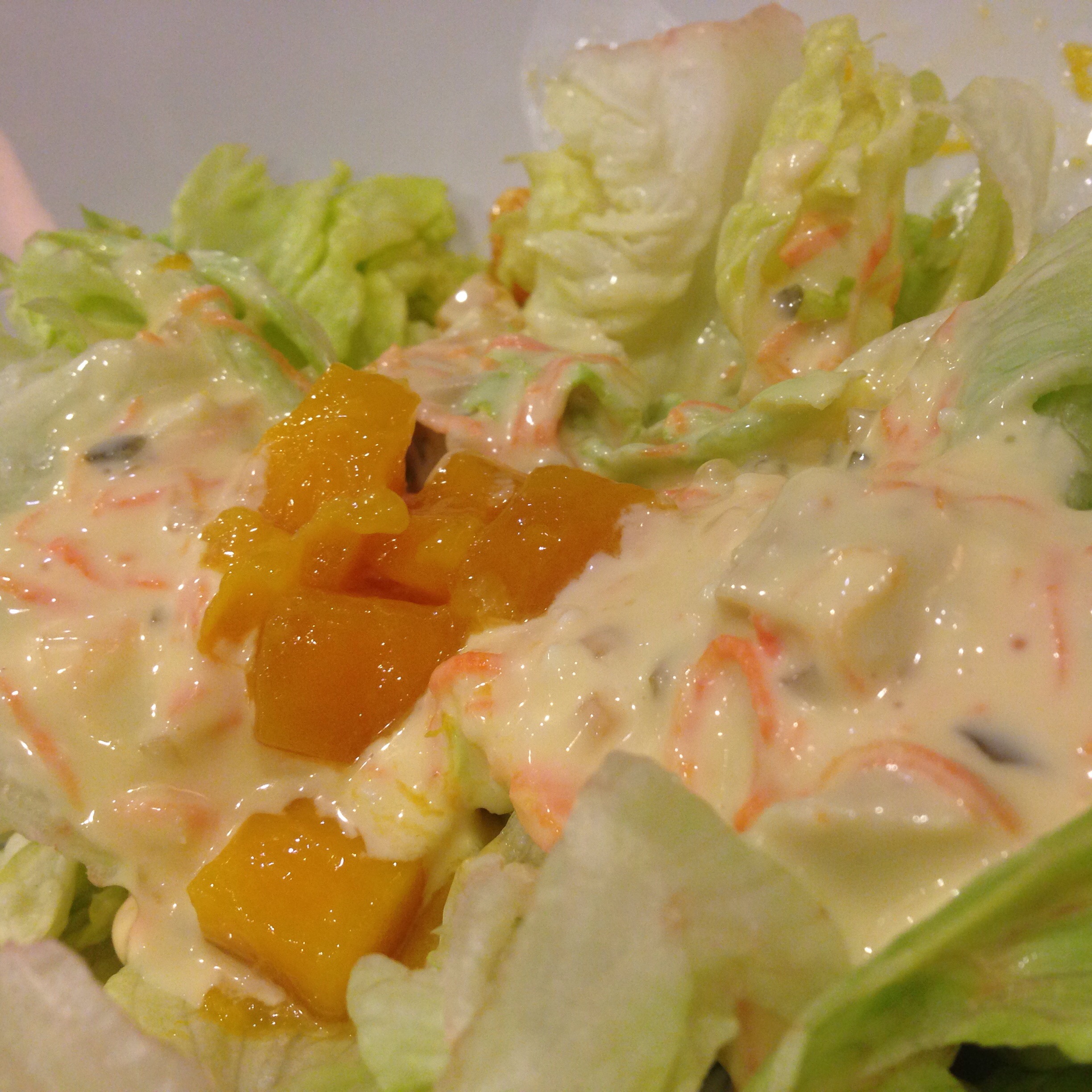 This special appetizer may be common but has always been a favorite. We would always order it regardless where we eat, and compare which one is better. This one by Conti's is at par with the best I've tried. Although it was a little too spicy for the lil one.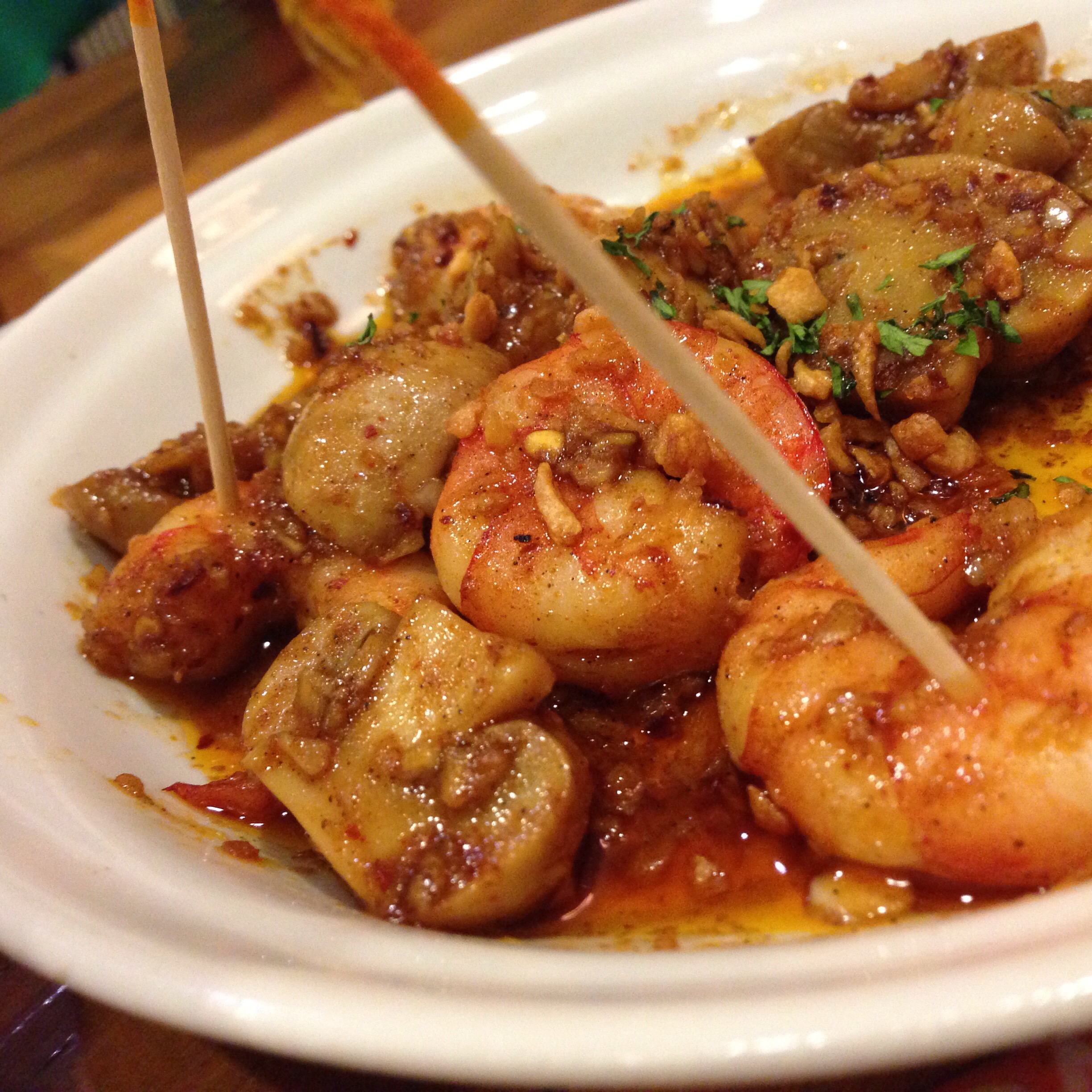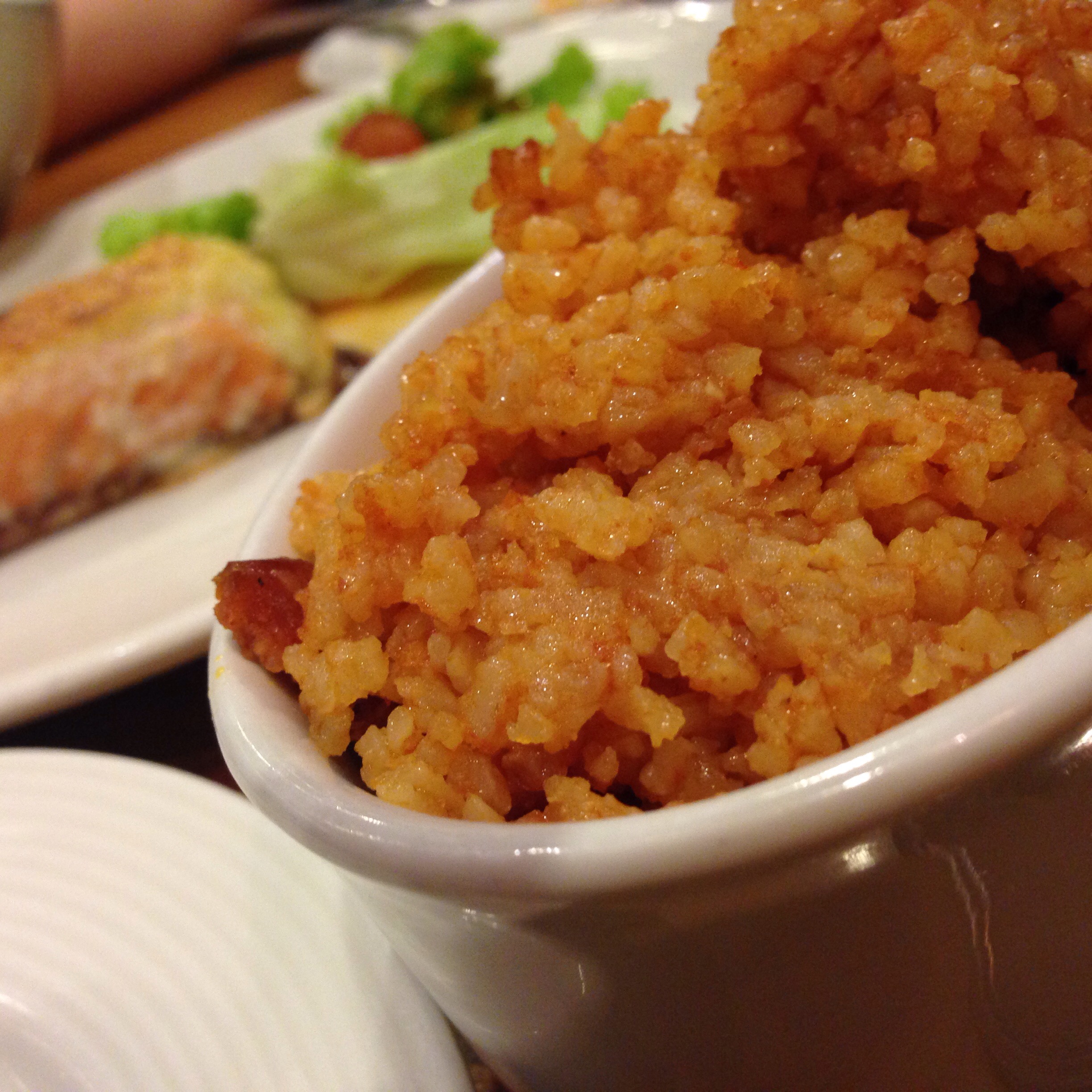 Paella Rice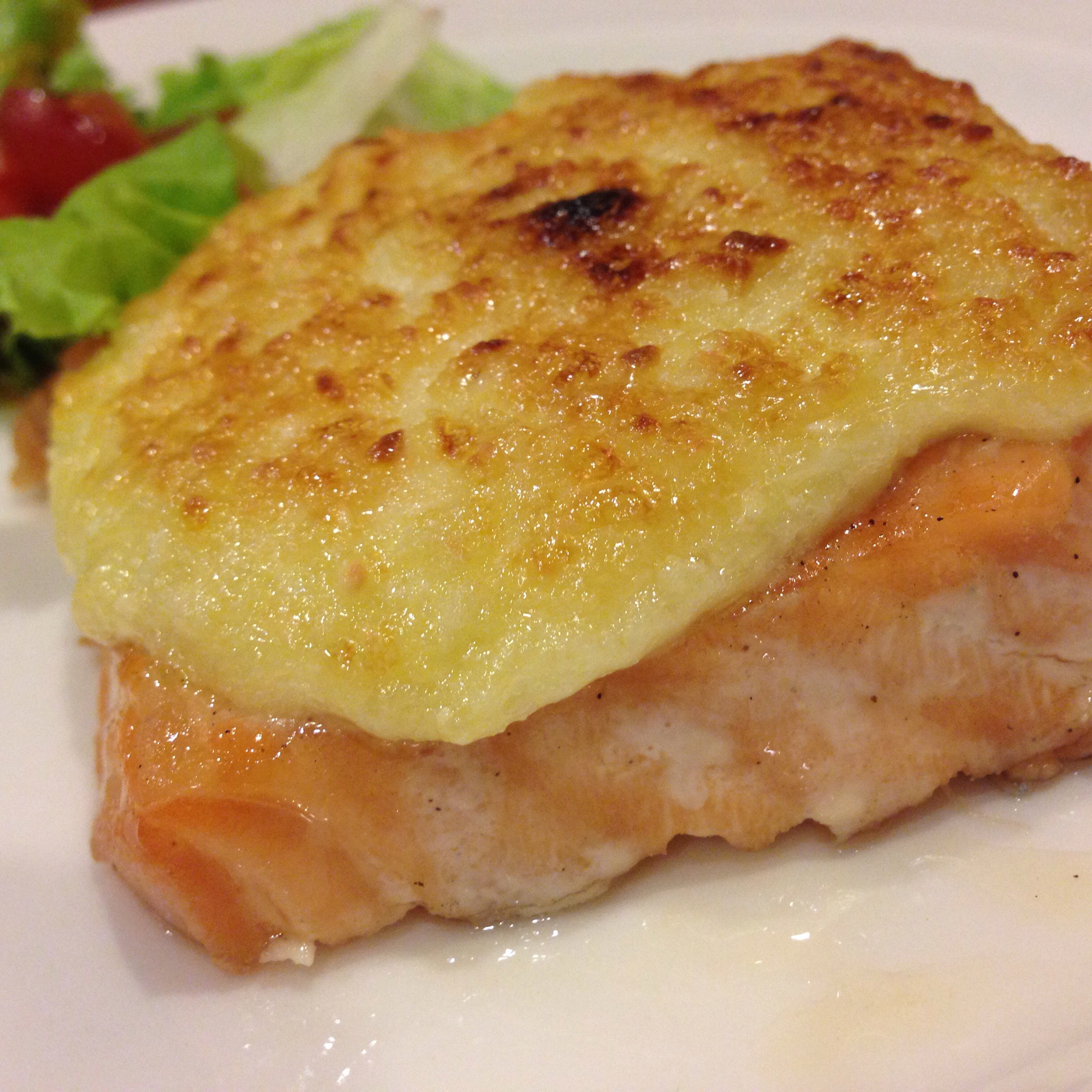 Conti's Baked Salmon (P360) is a great combo considering it is Norwegian Pink Salmon baked with their own topping, served with buttered vegetables and Paella Rice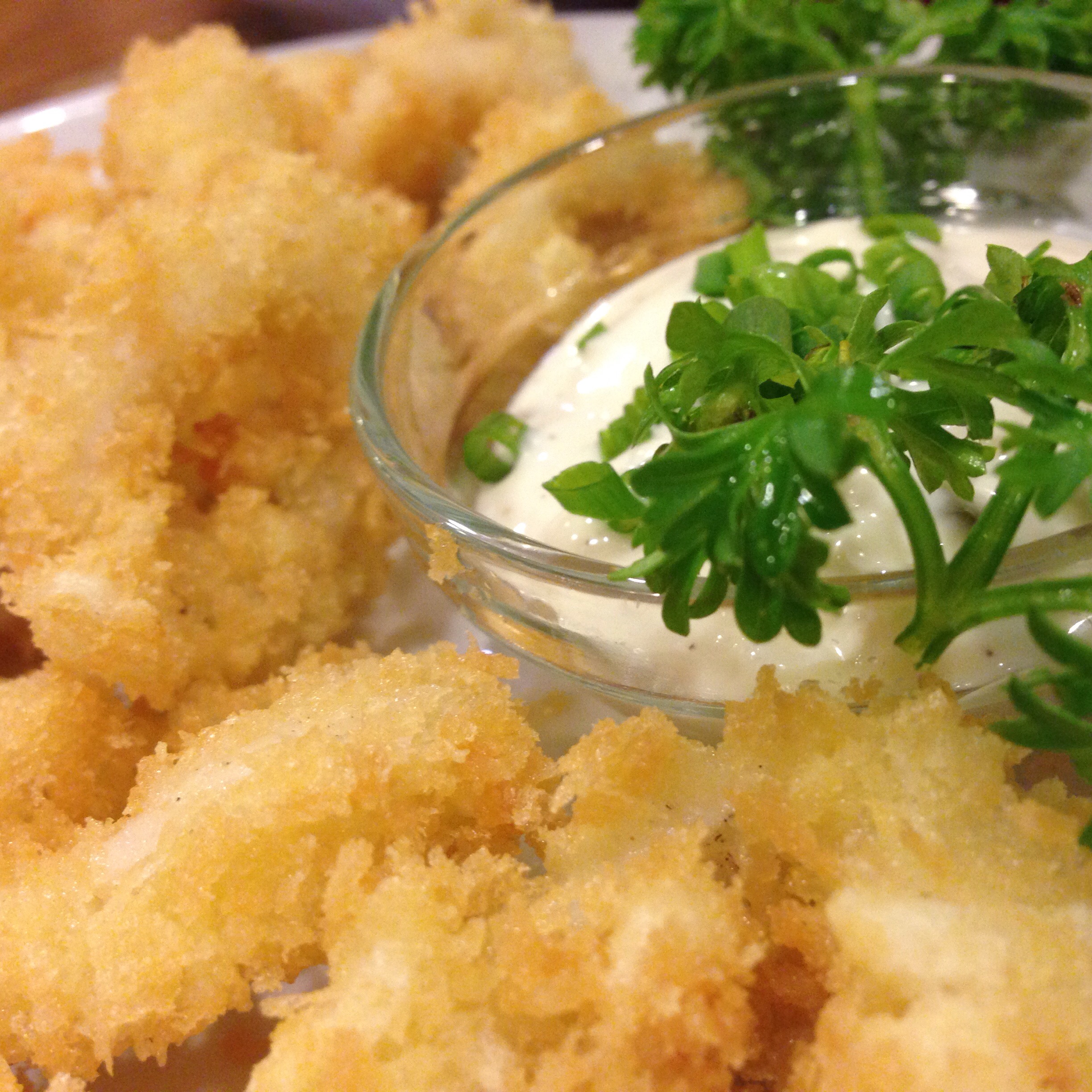 Calamari (P160)
My daughter Hunter's favorite Calamari (P160) or deep fried squid rings served with delicious tartar sauce is good for sharing but she would rather not share! hahaha!