Our visits to Dreamplay has always been fun, entertaining and wonderful. Aside from my daughter being a die-hard fan of Shrek & Fiona, she's started to appreciate Kungfu Panda's Po as well. So our visits to this place are practically a dream come true for her to actually play with her favorites.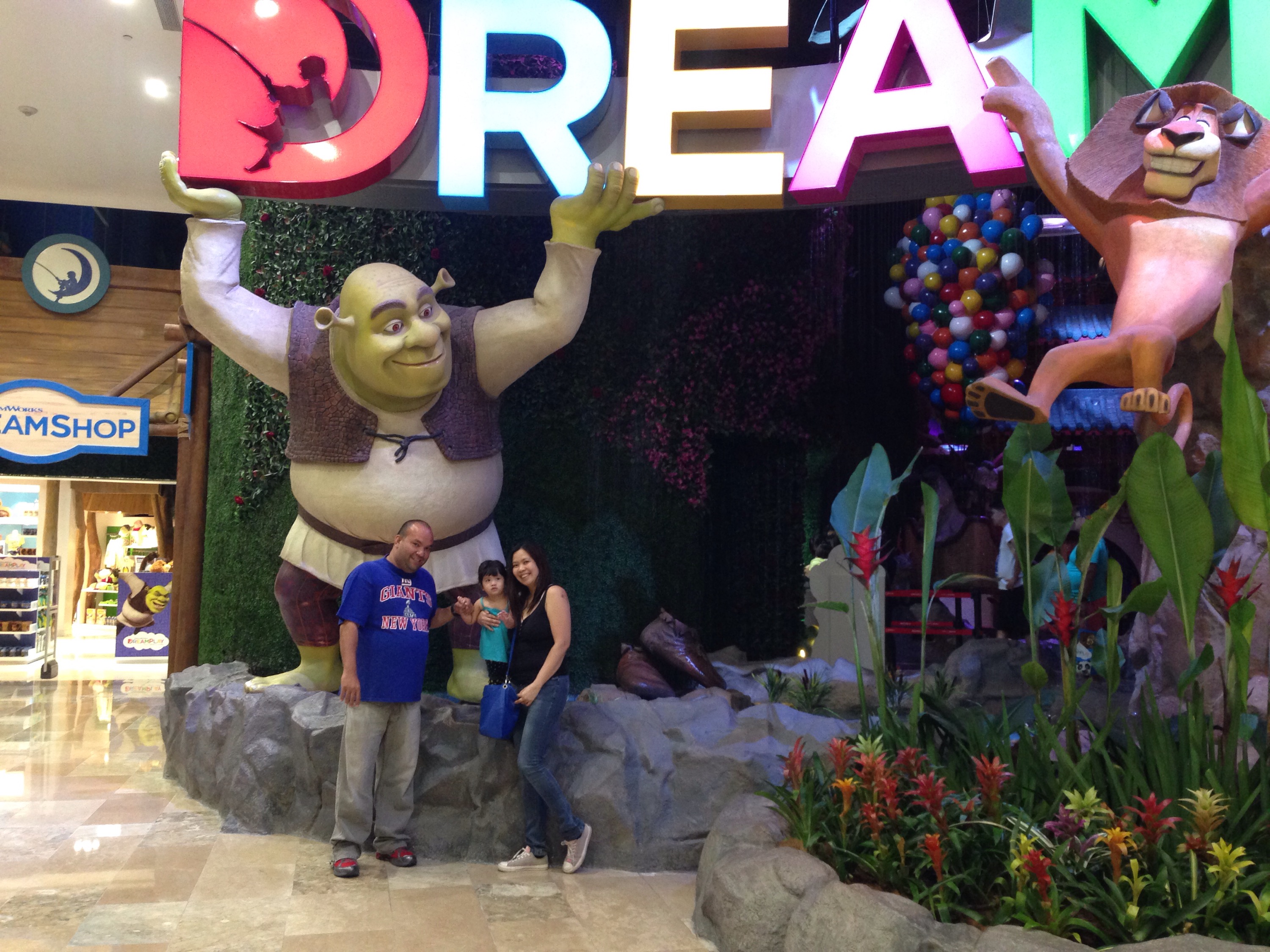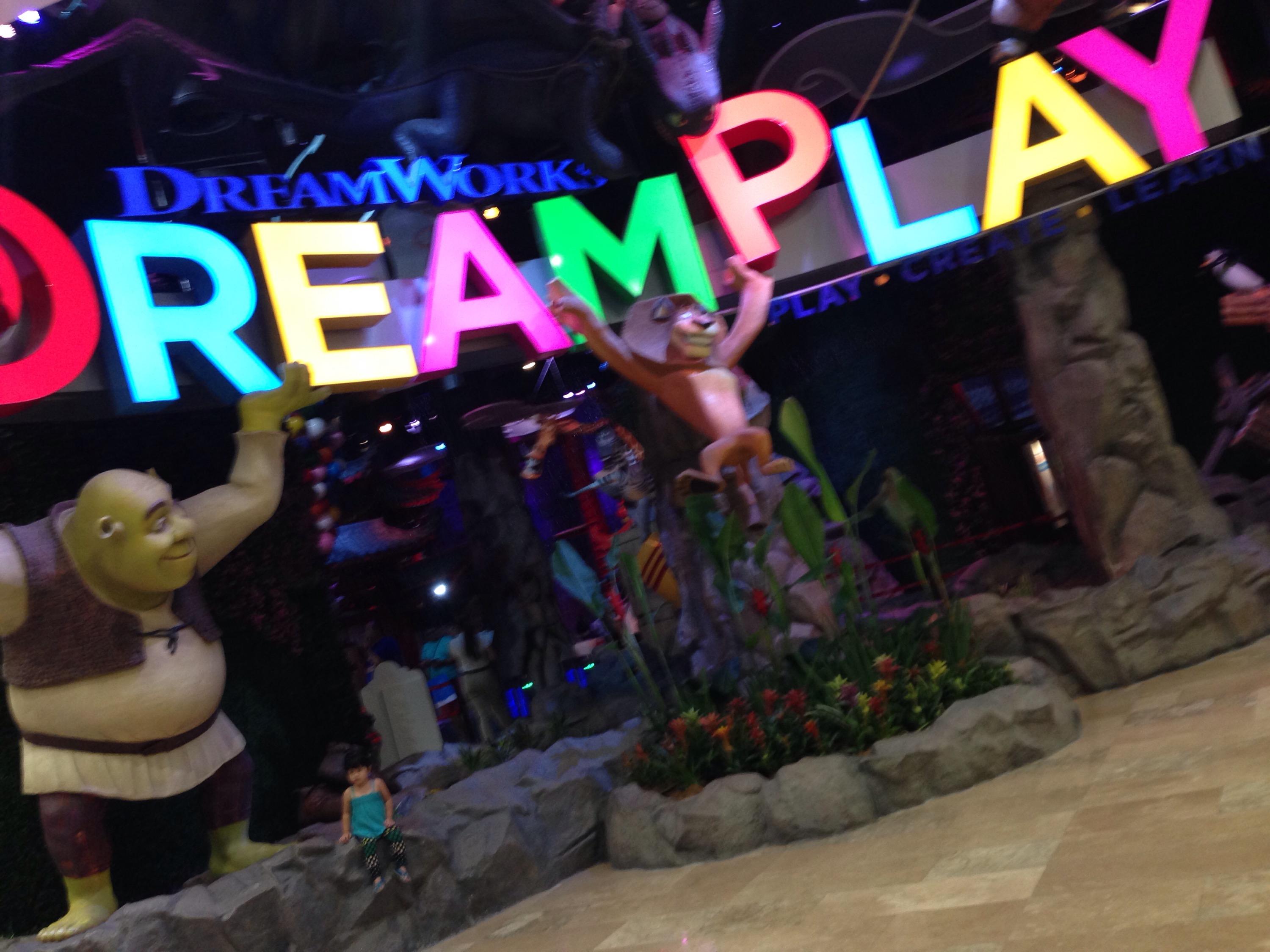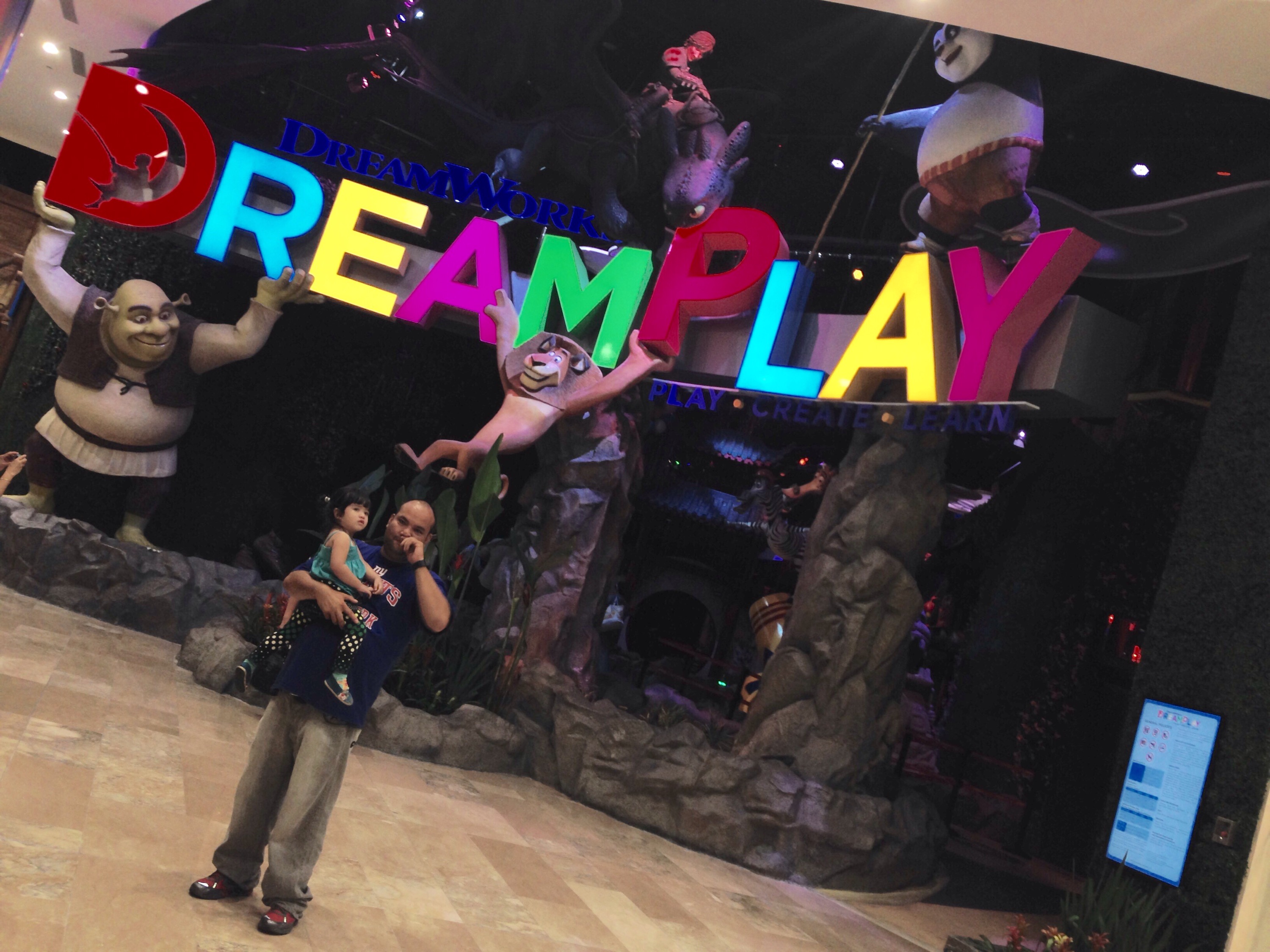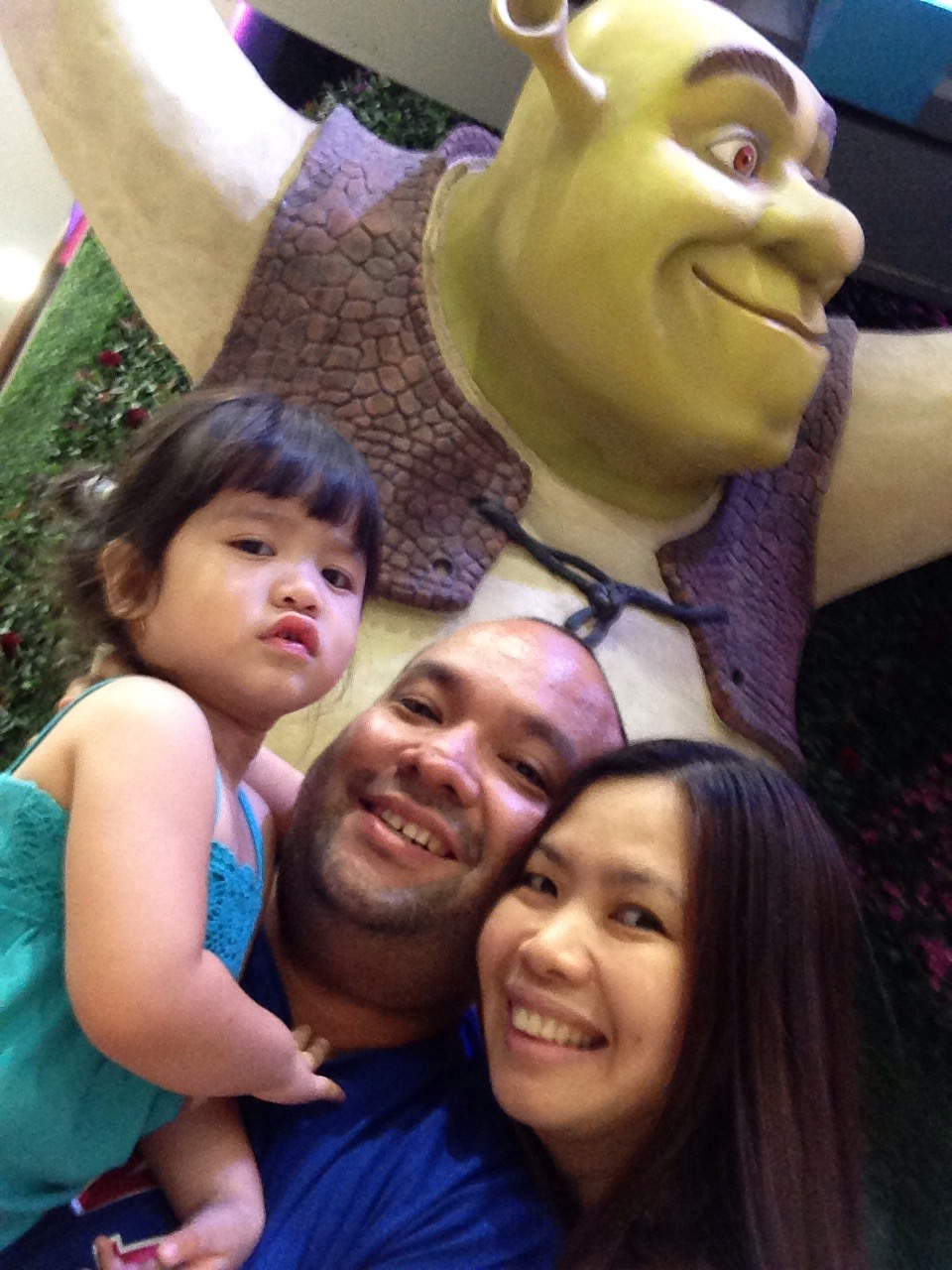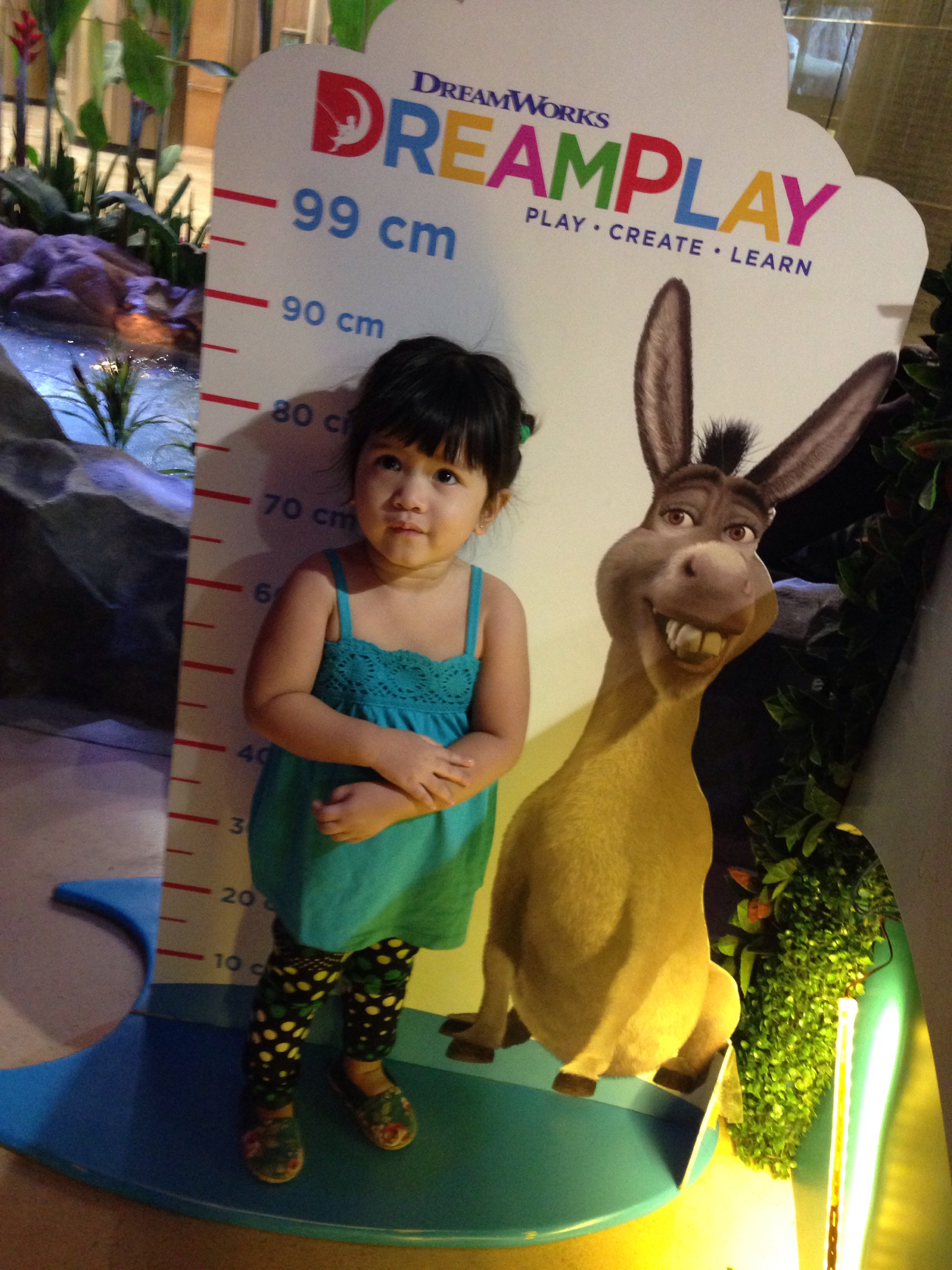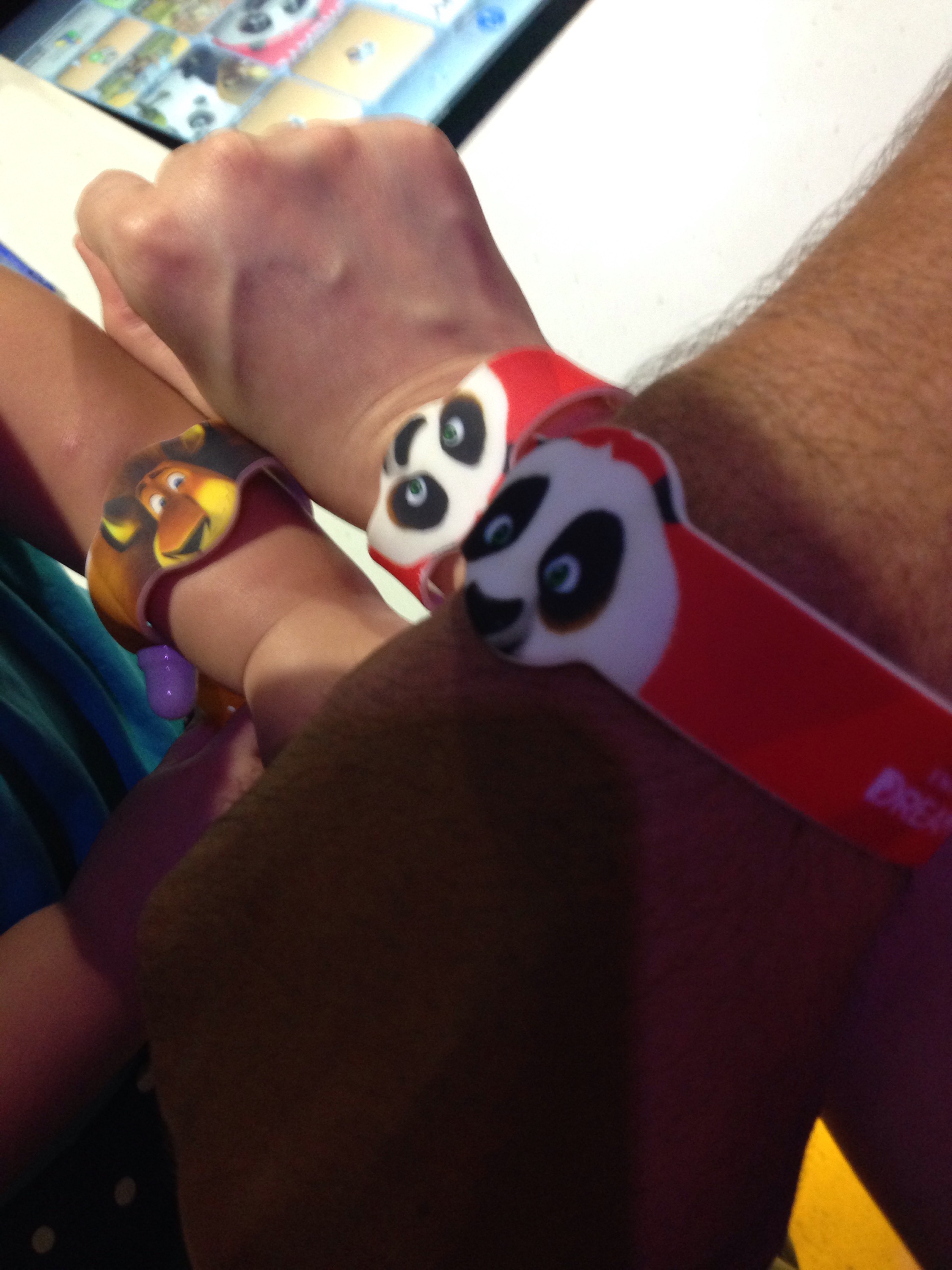 Shrek Swamp Stomp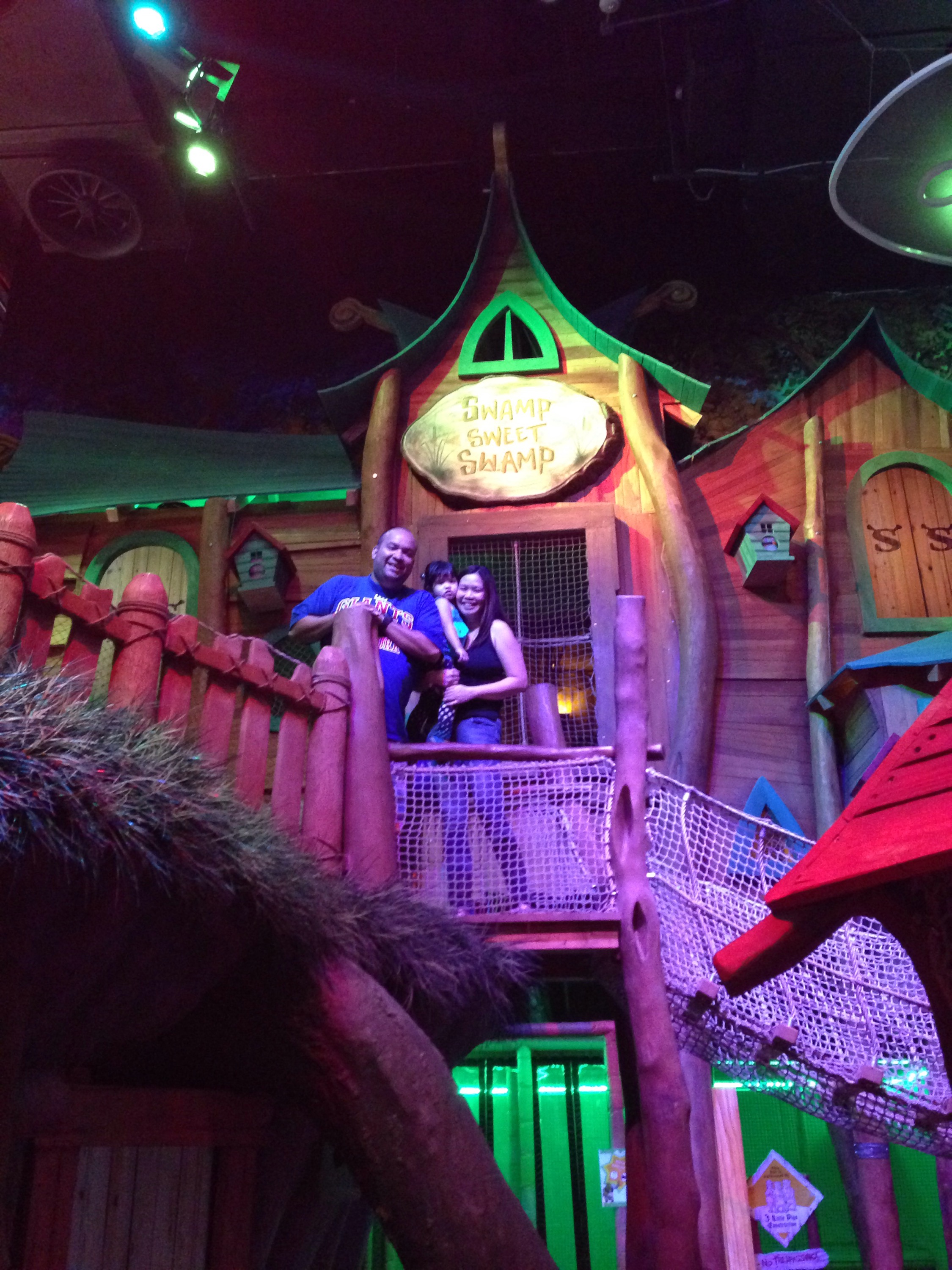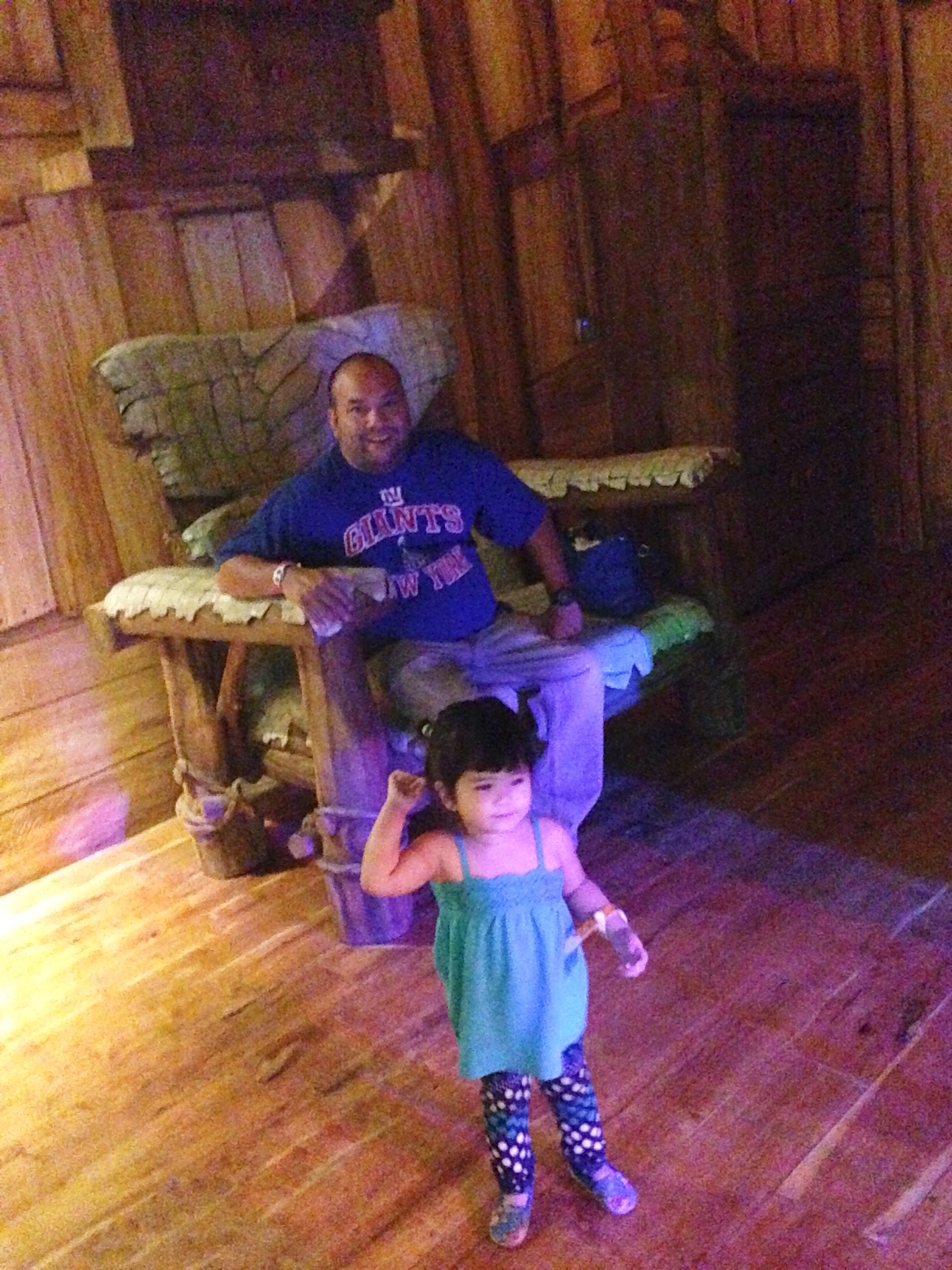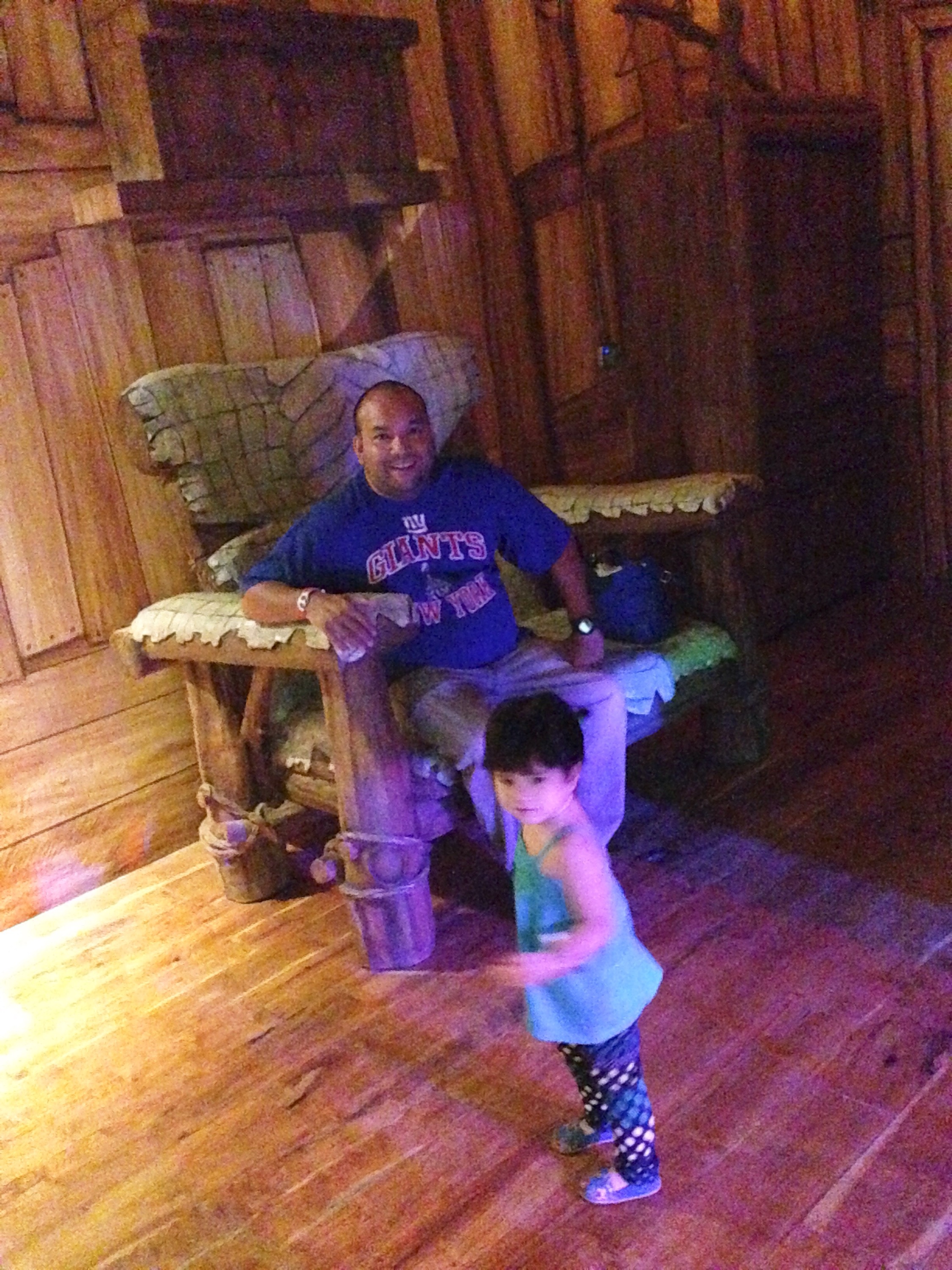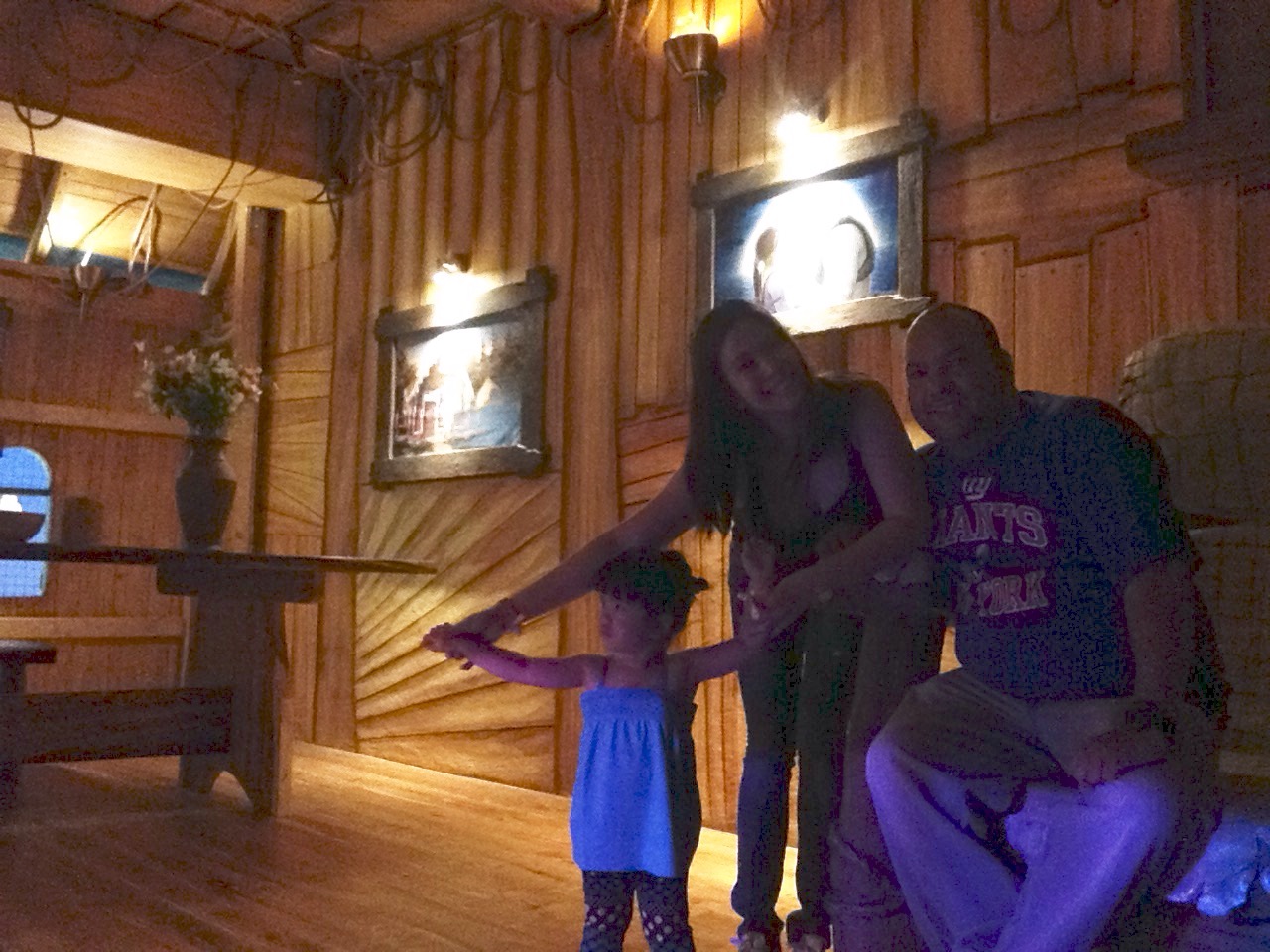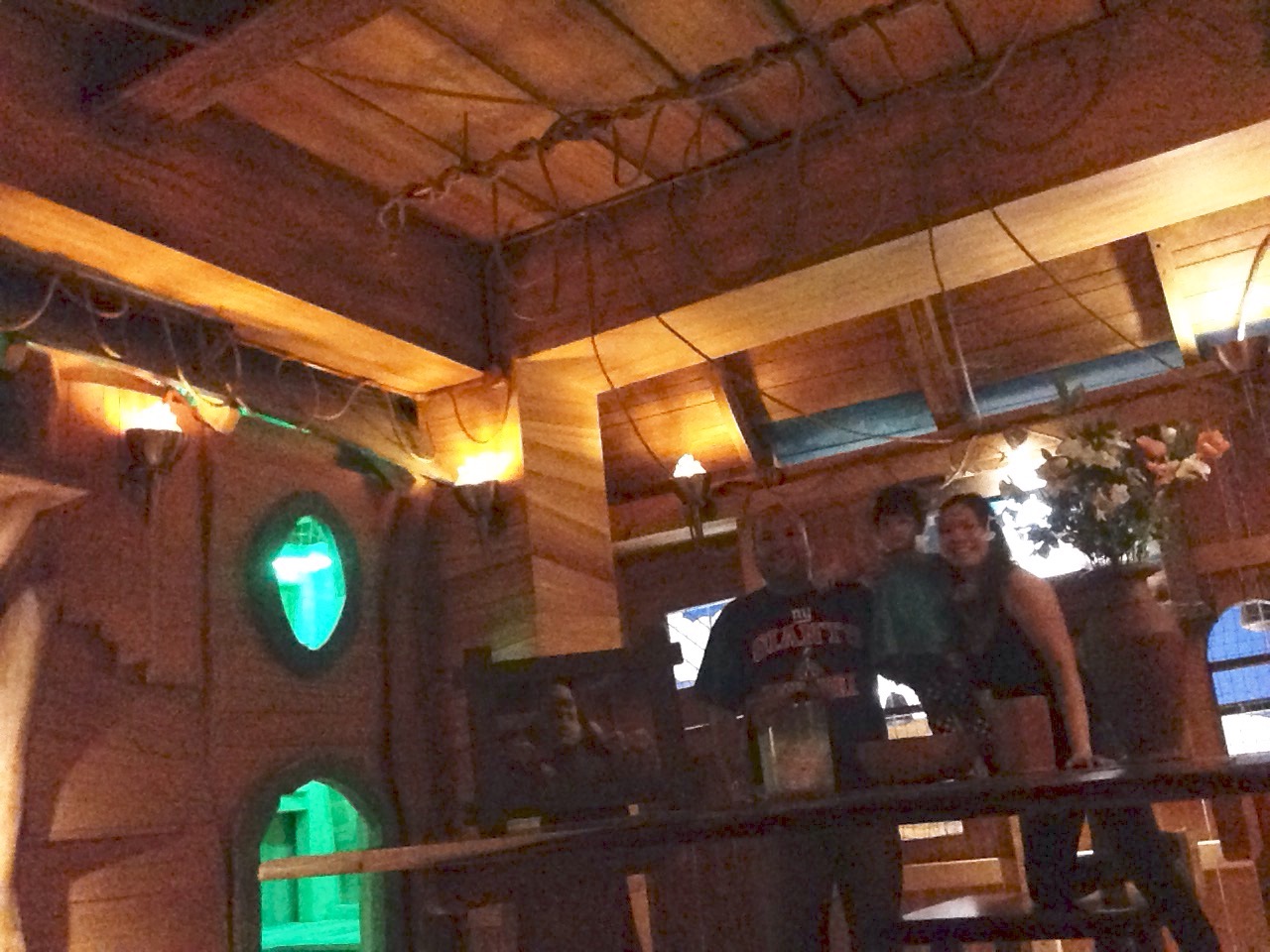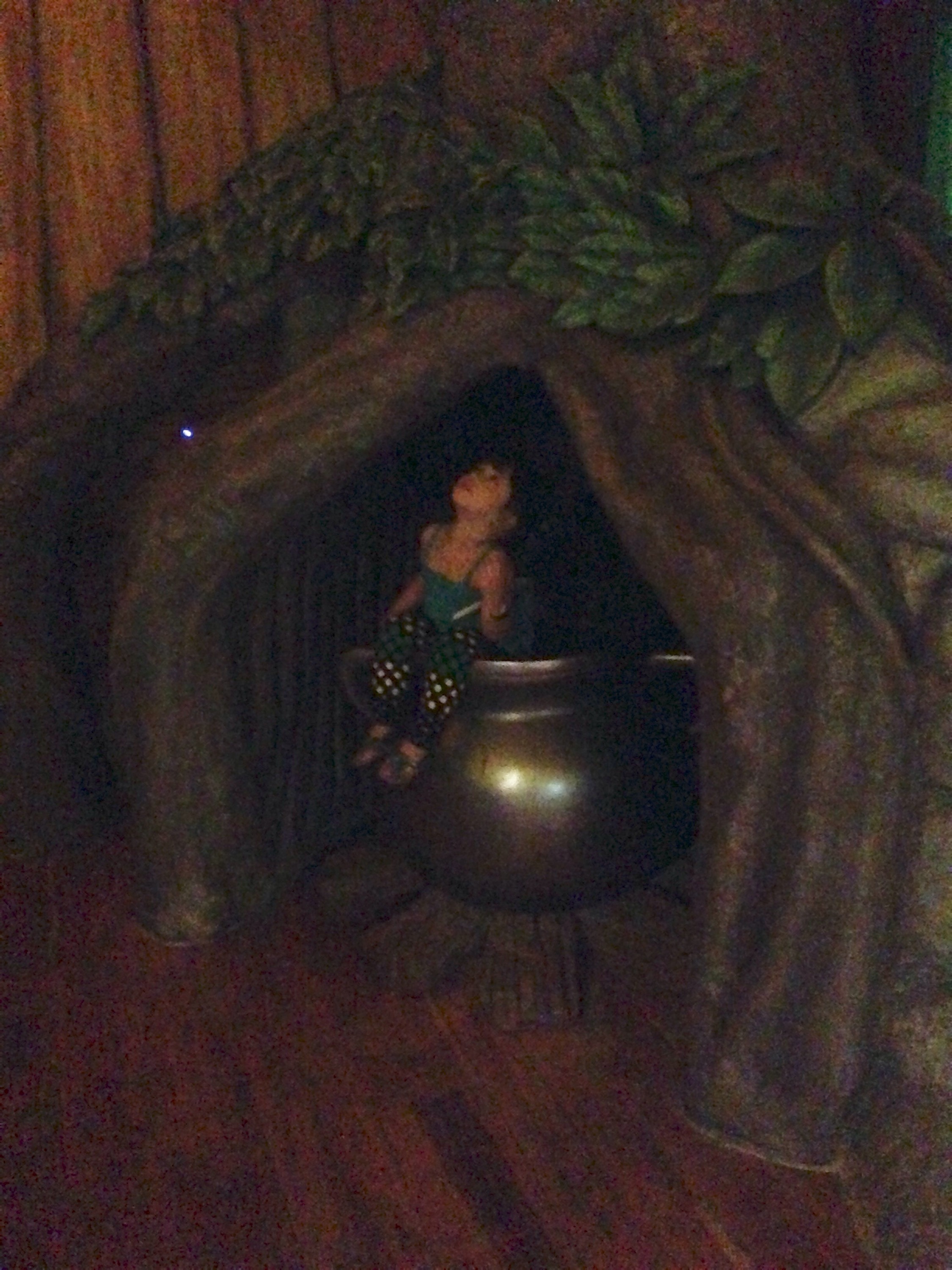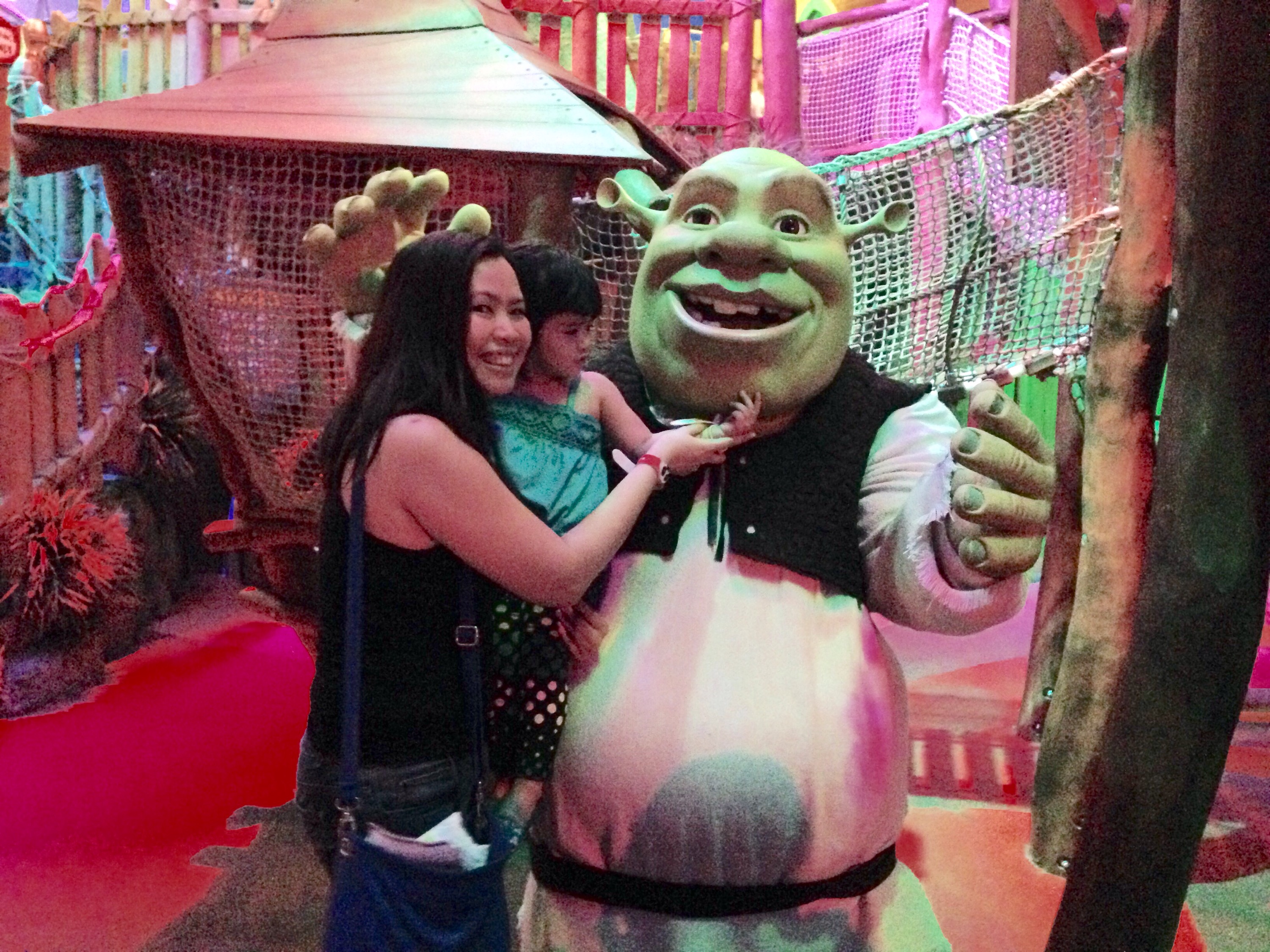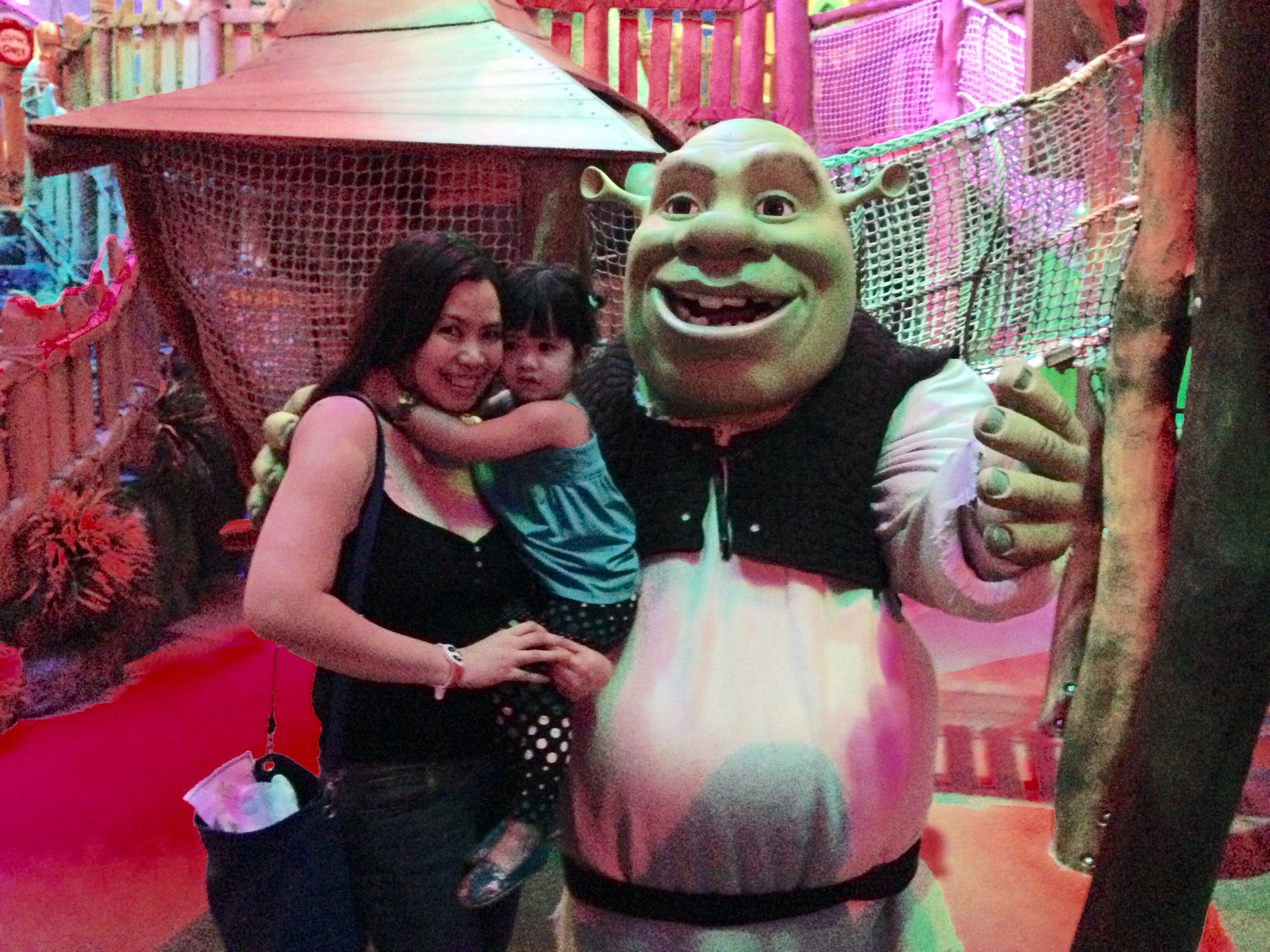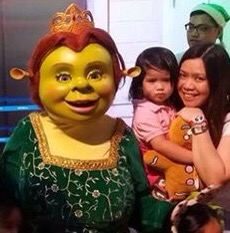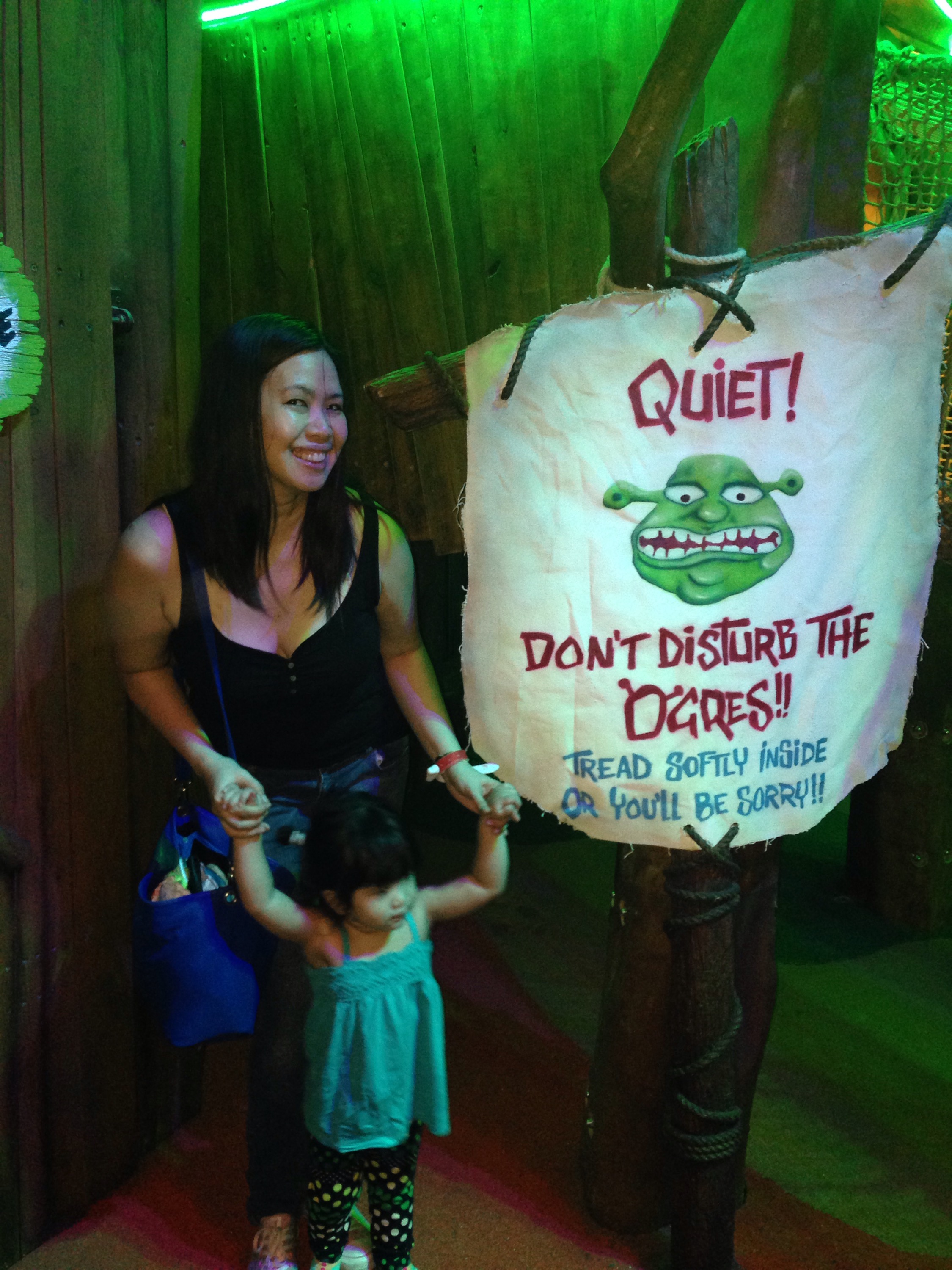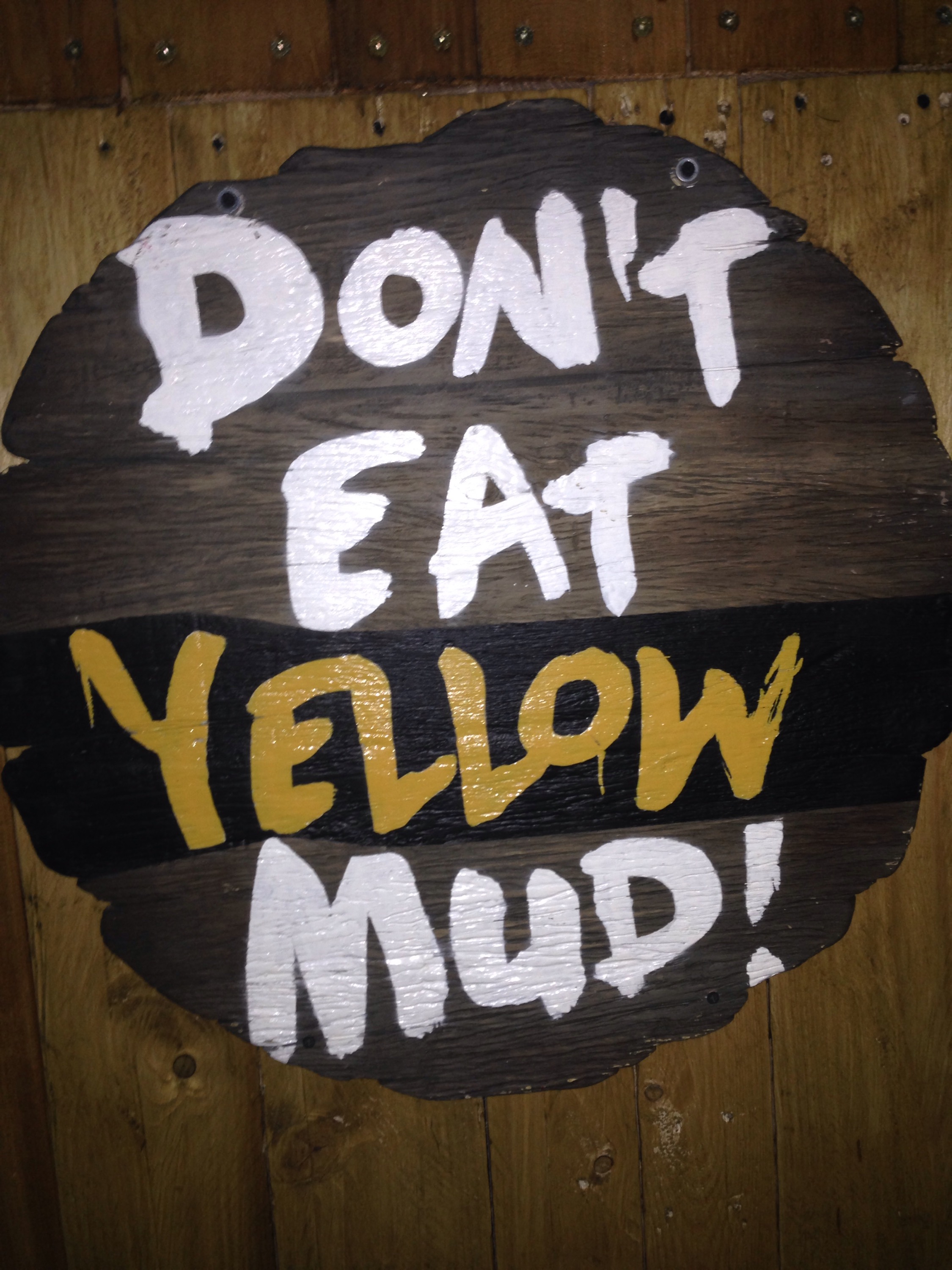 Being at Shrek's Swamp is truly an Ogre-The-Top experience. Either Shrek or Fiona will be home to greet you. Being inside his house feels like being in a giant house, with all the huge chairs and table, not to mention a giant pot. Just be sure to stay away from it or you will end up being in a giant pot soup.
Gingy's Kitchen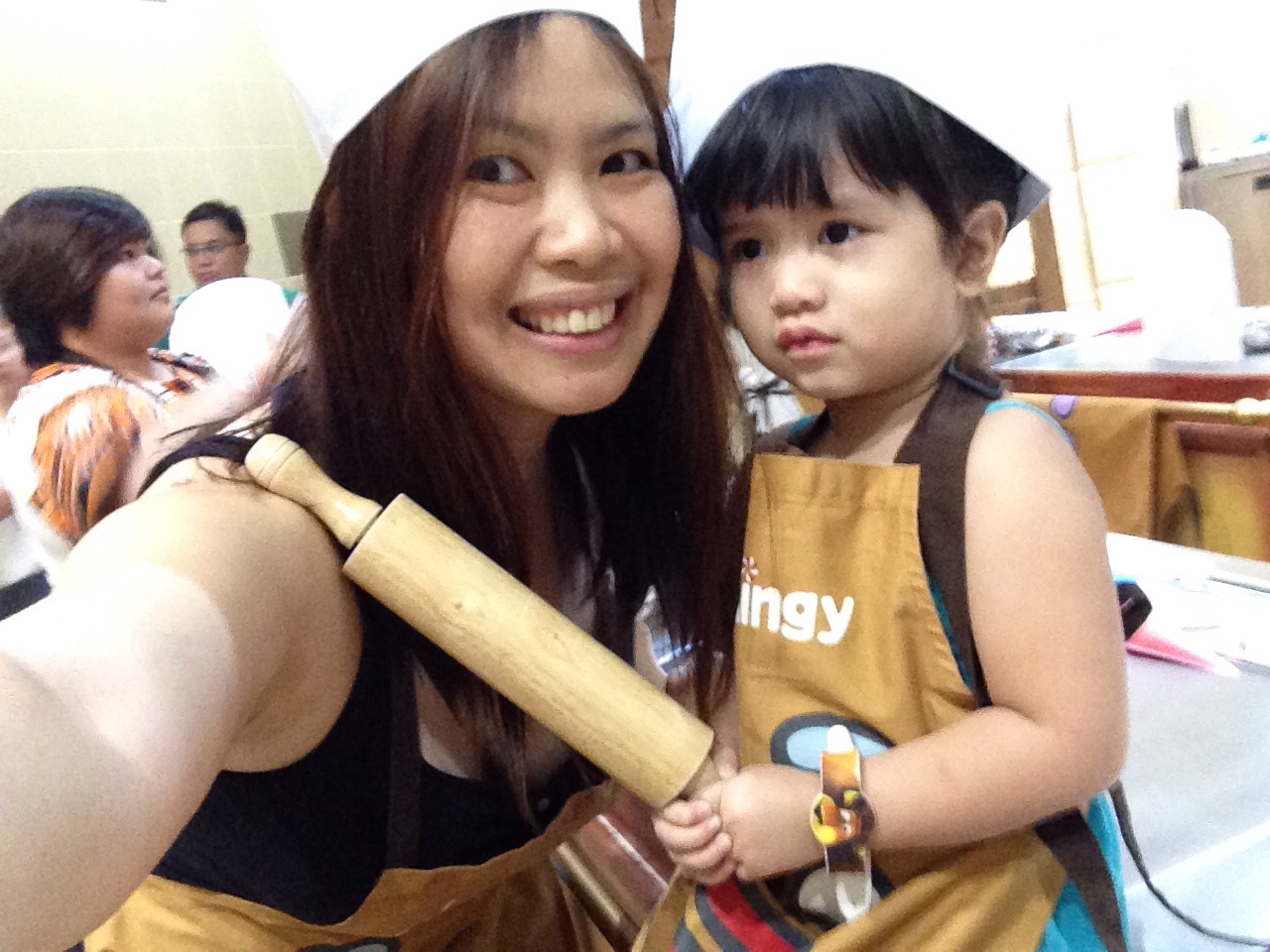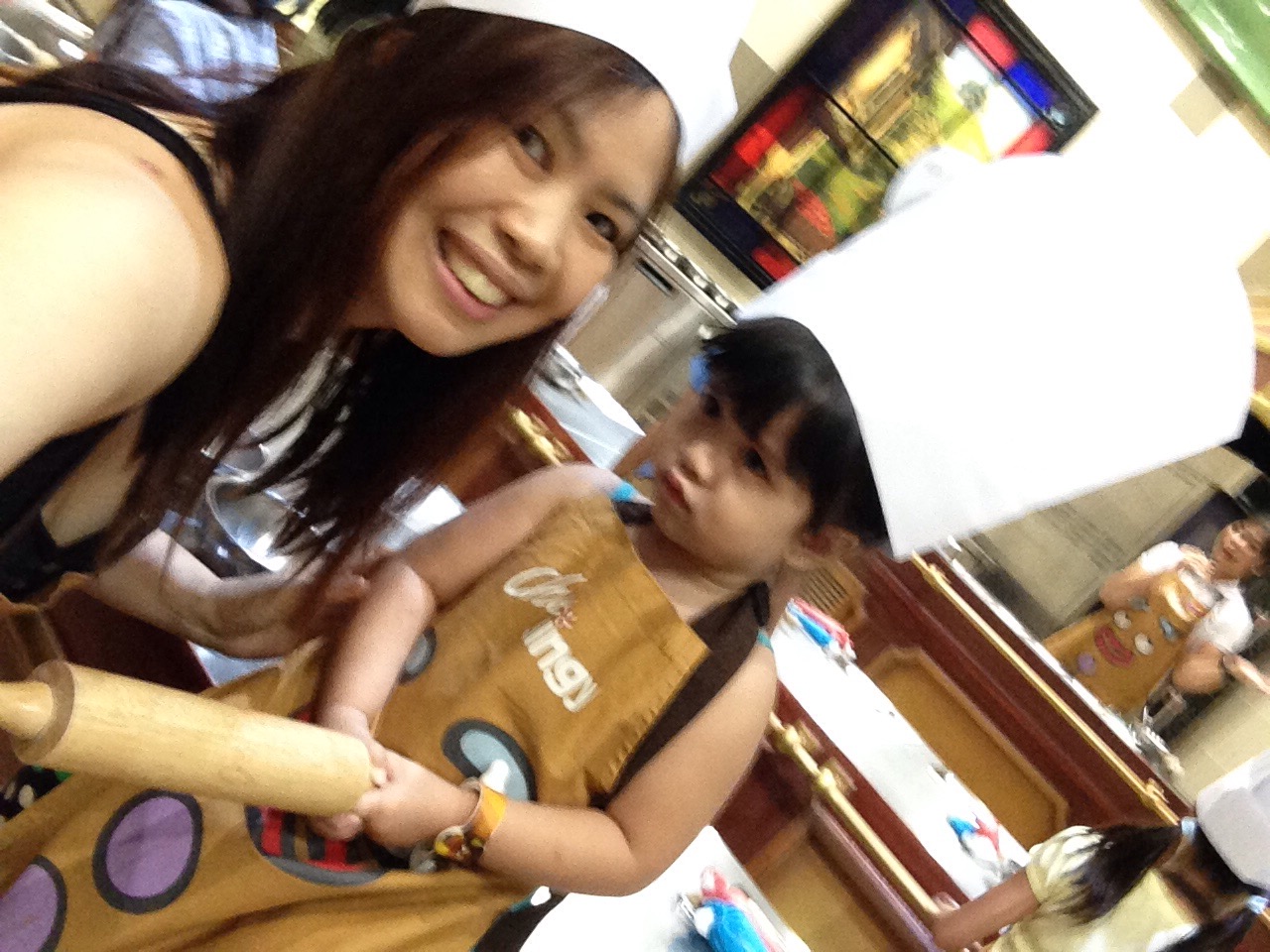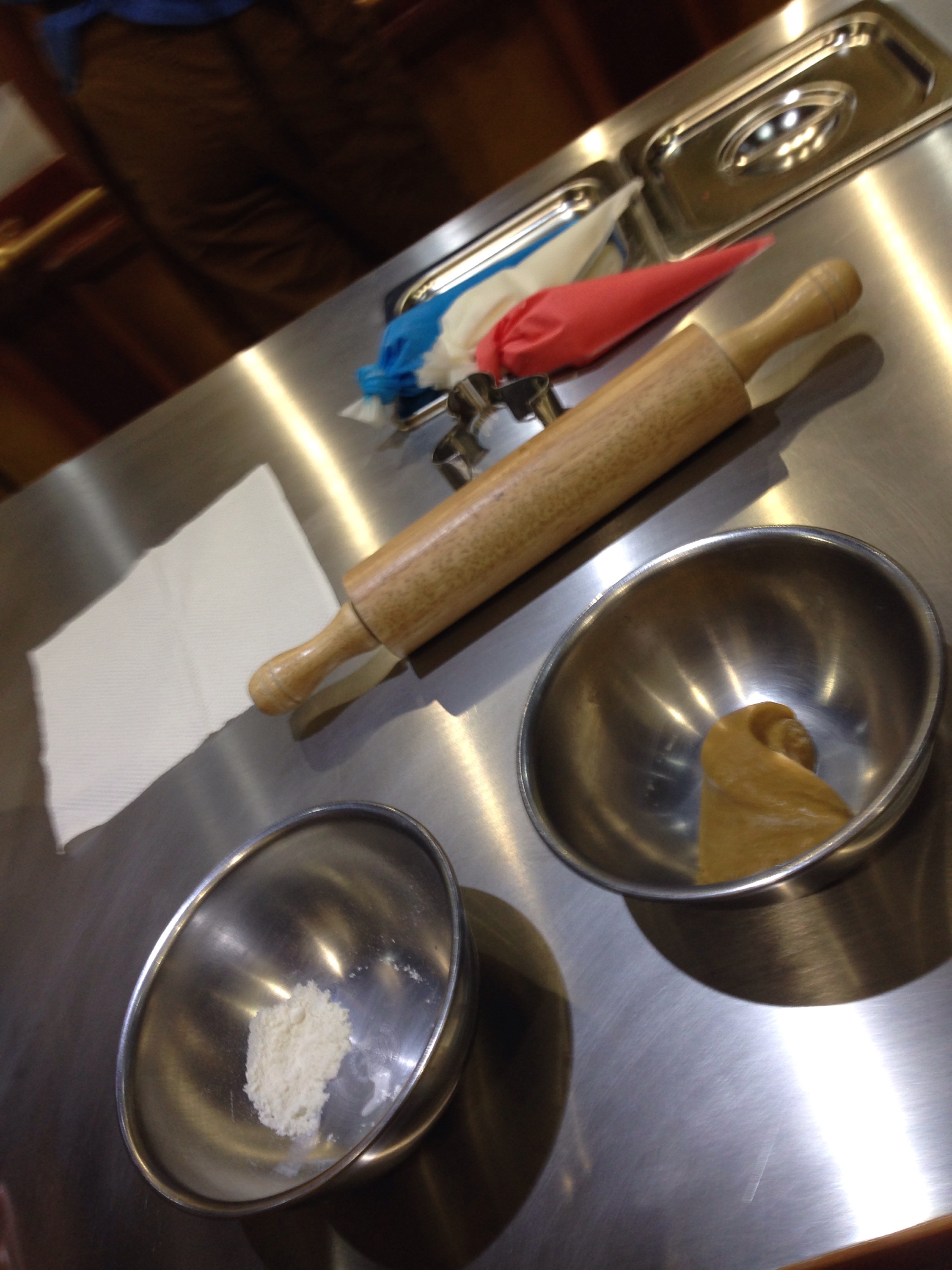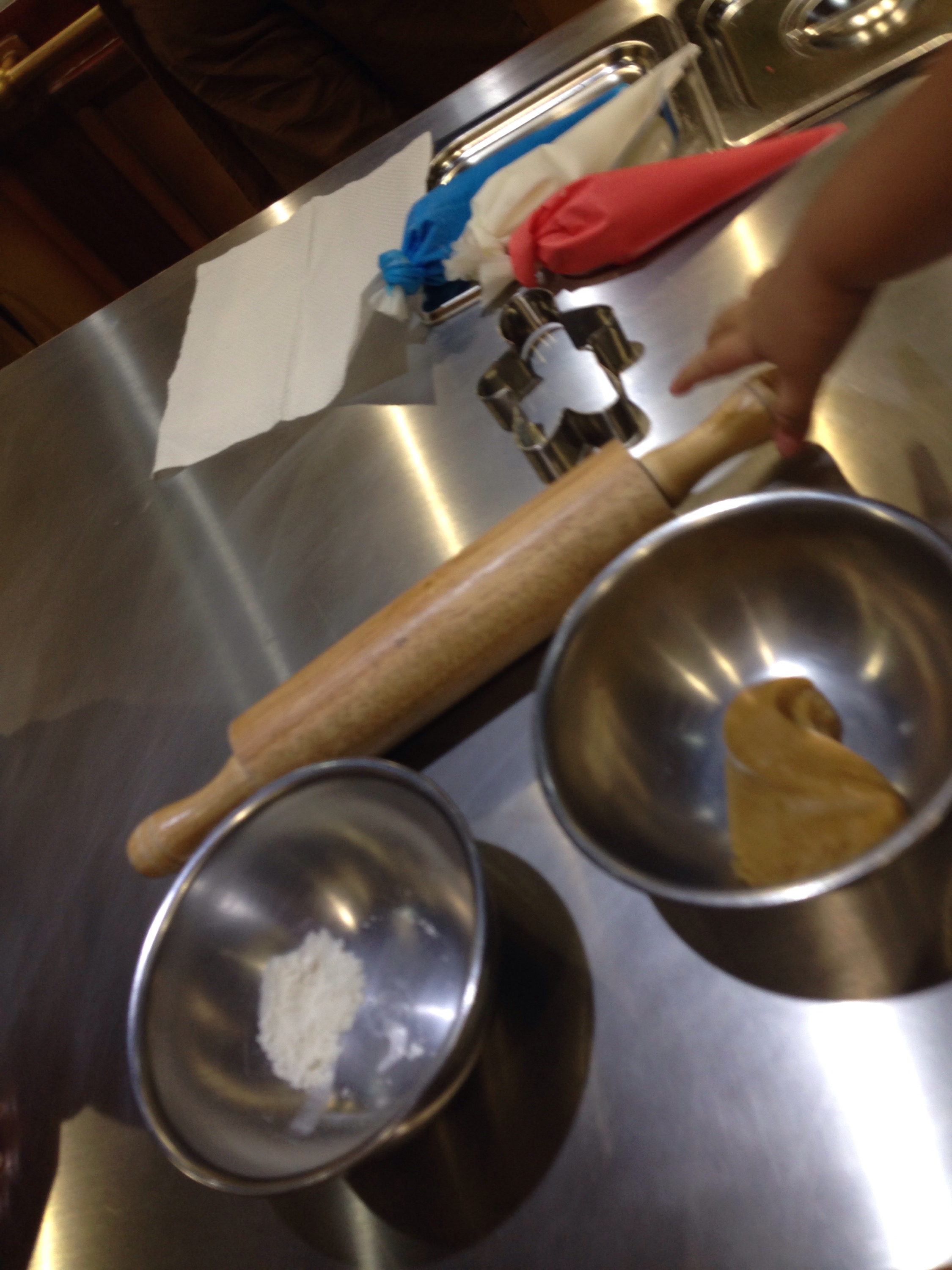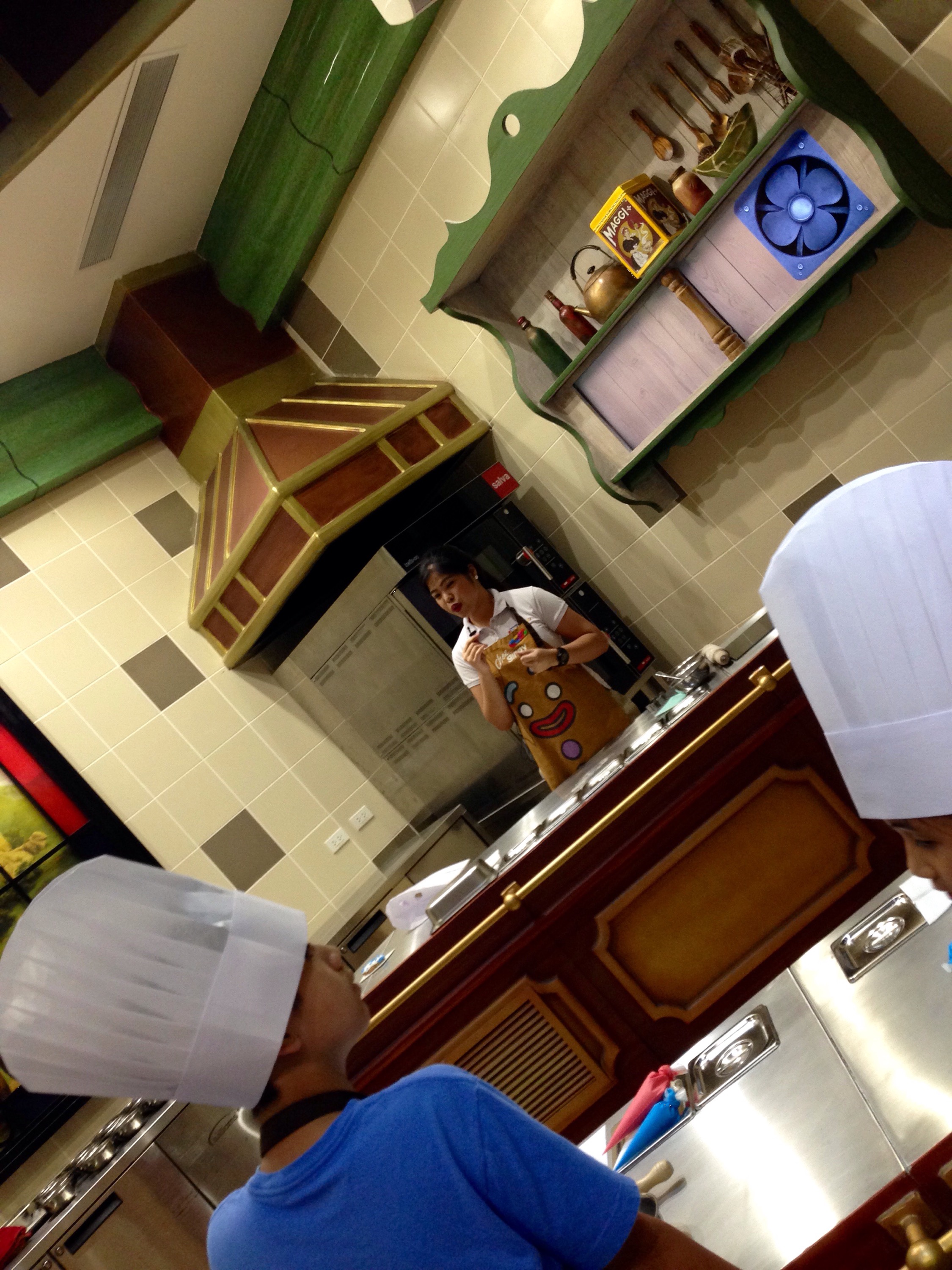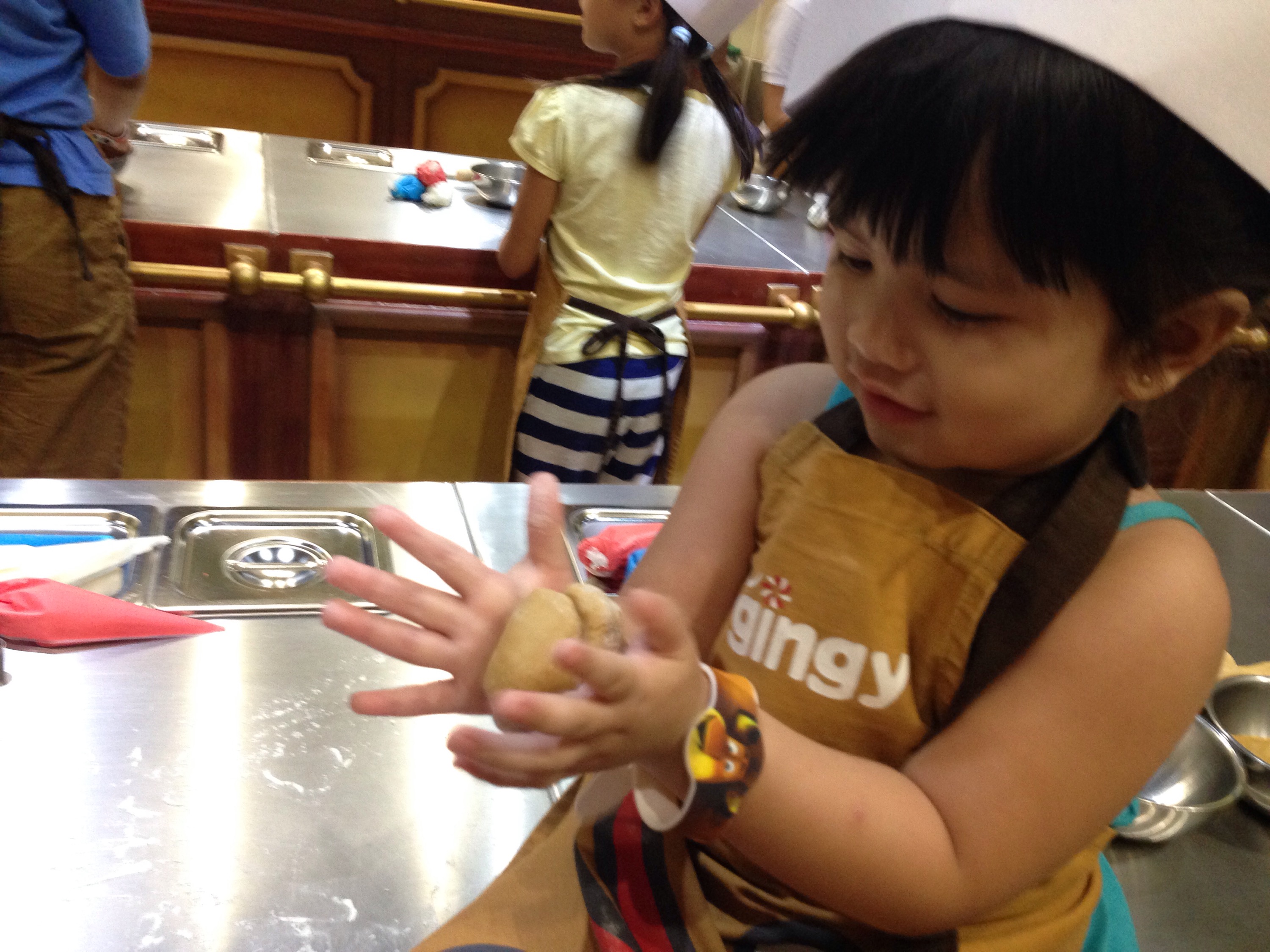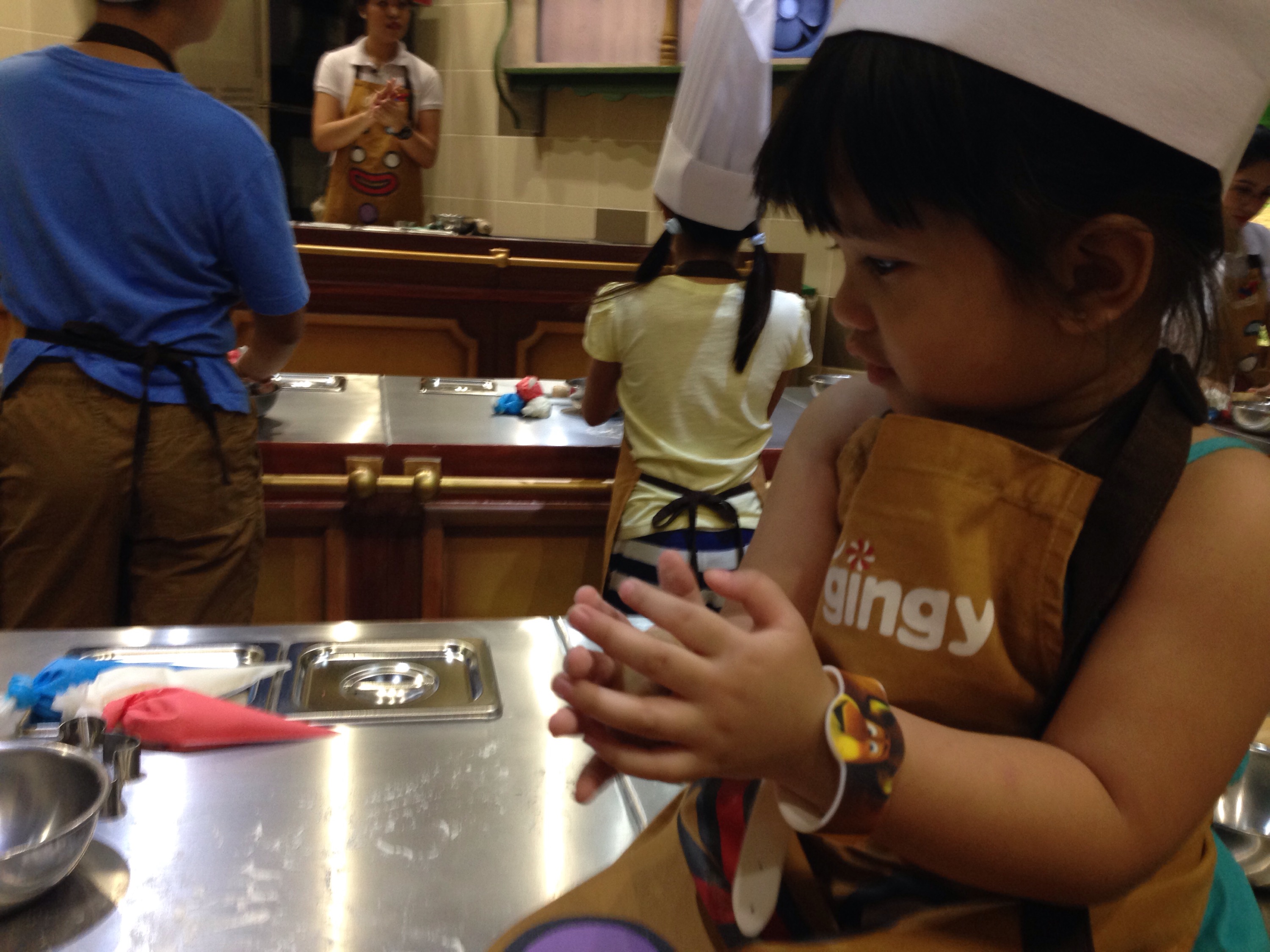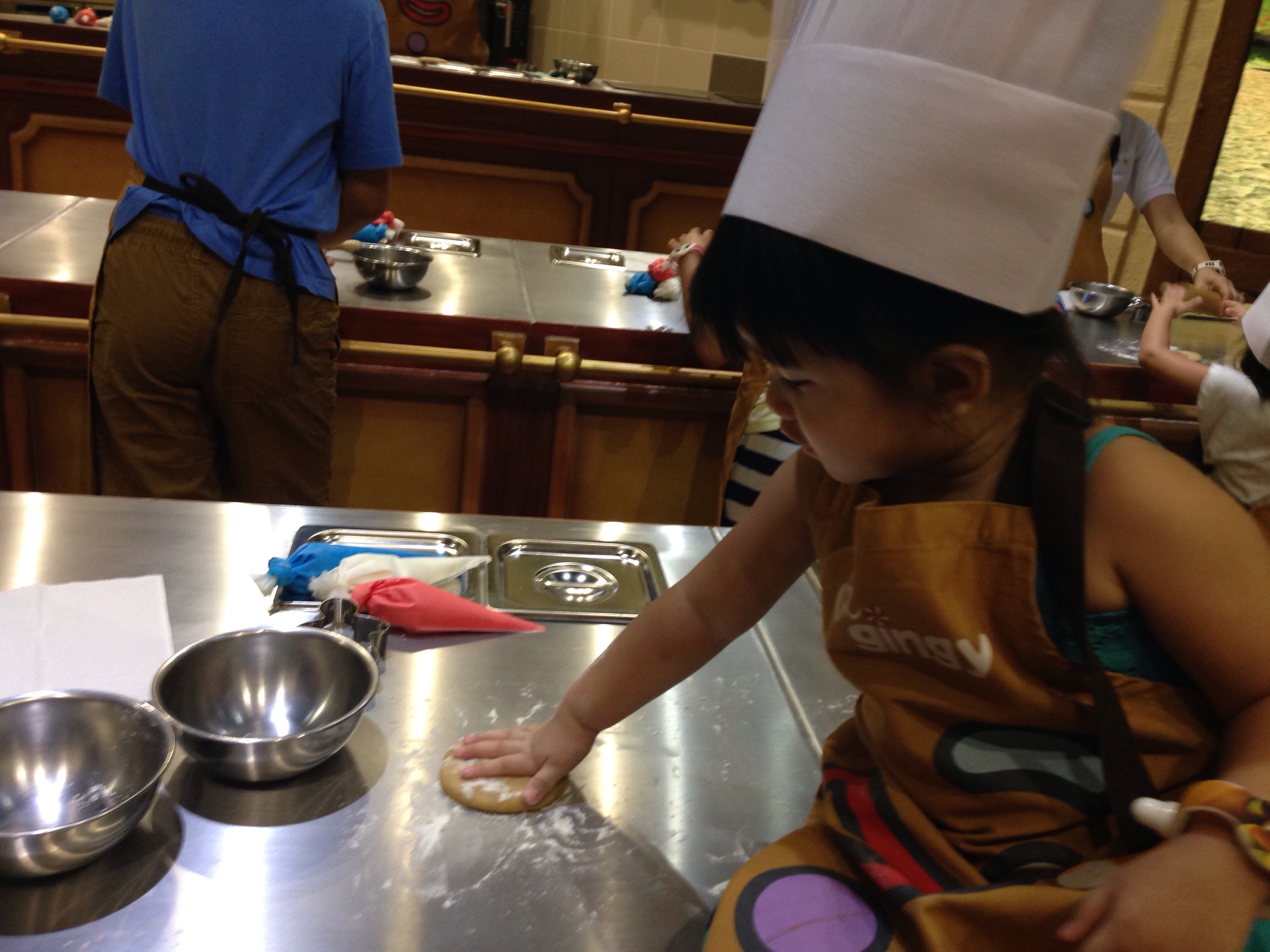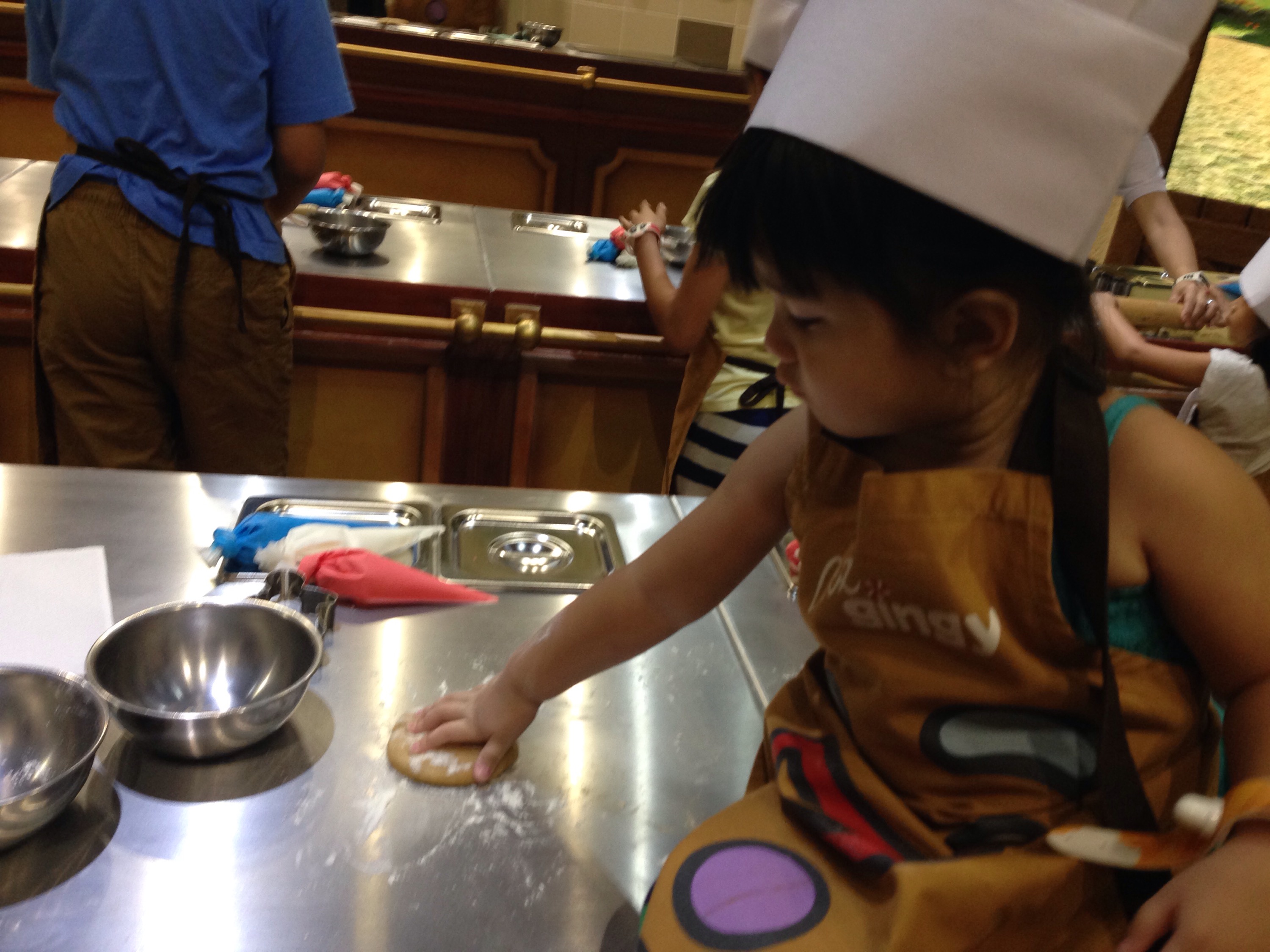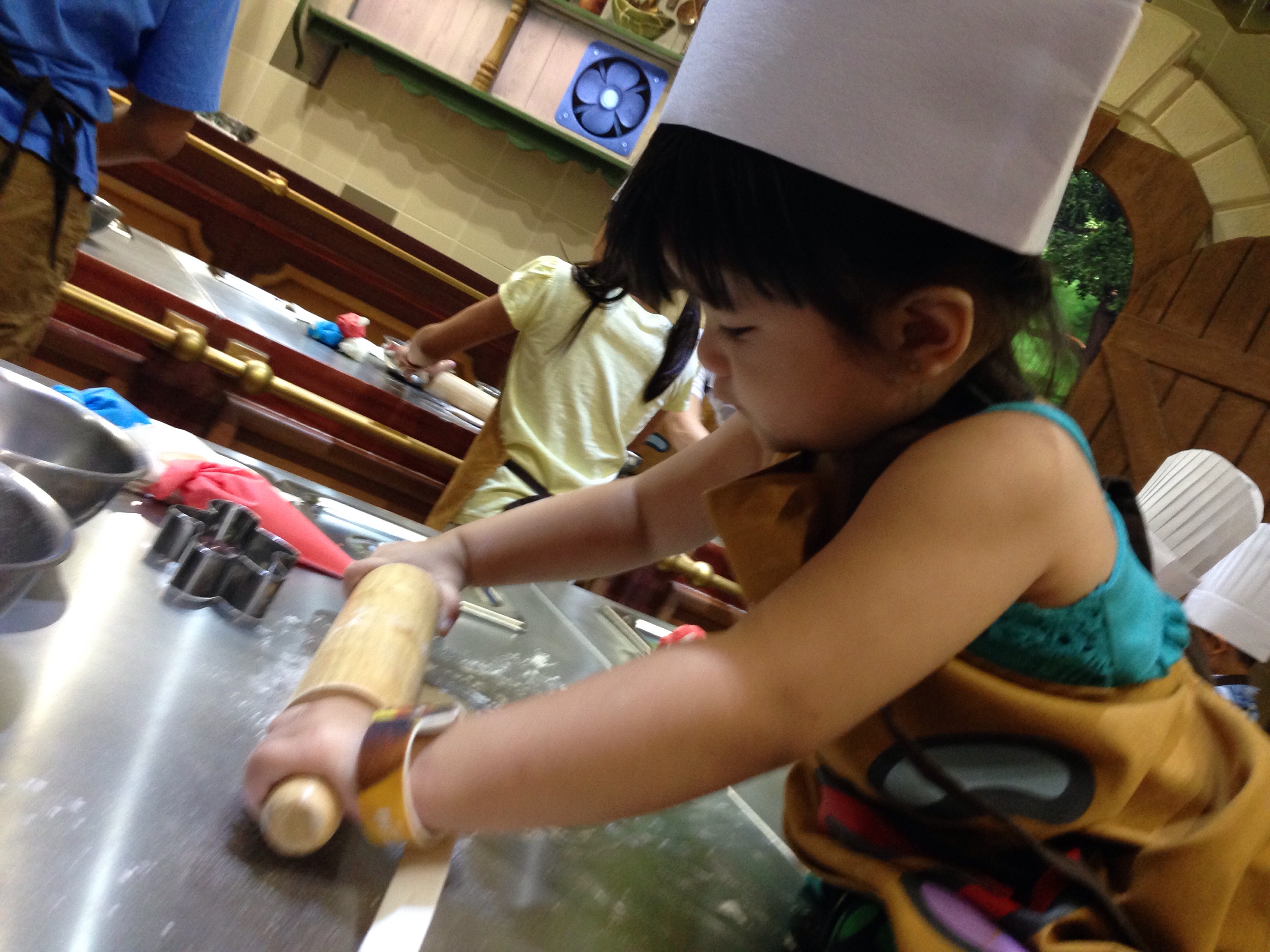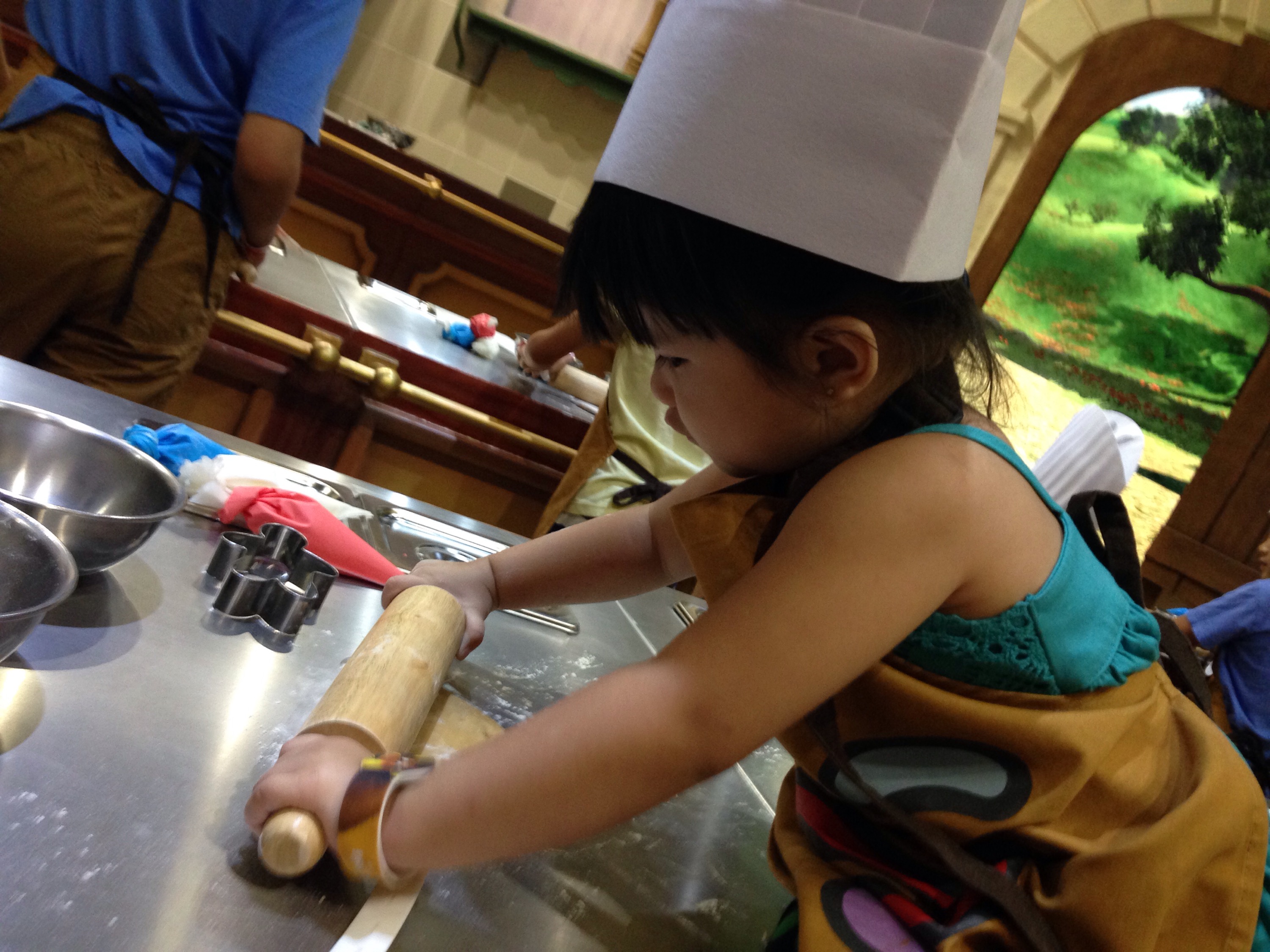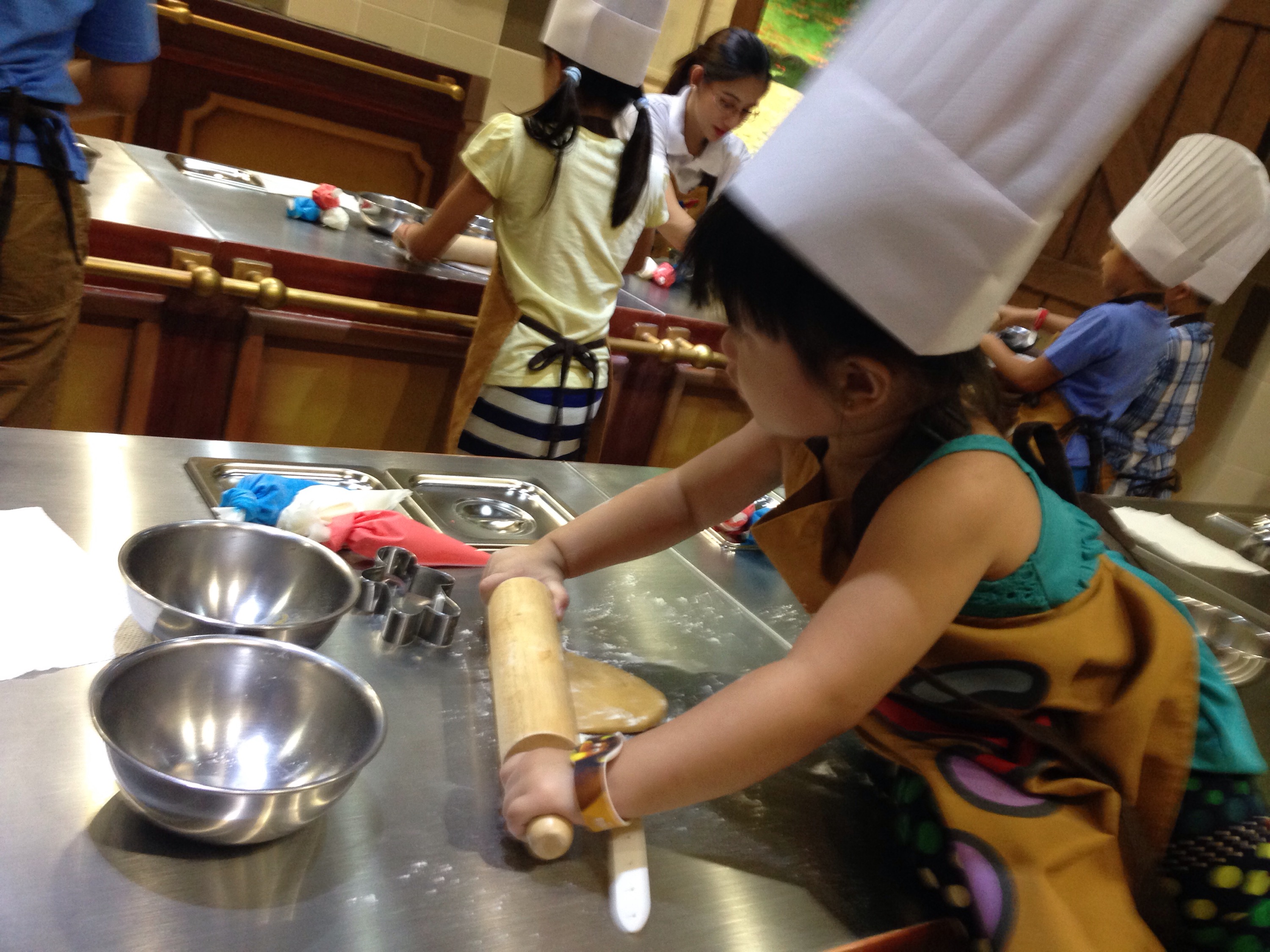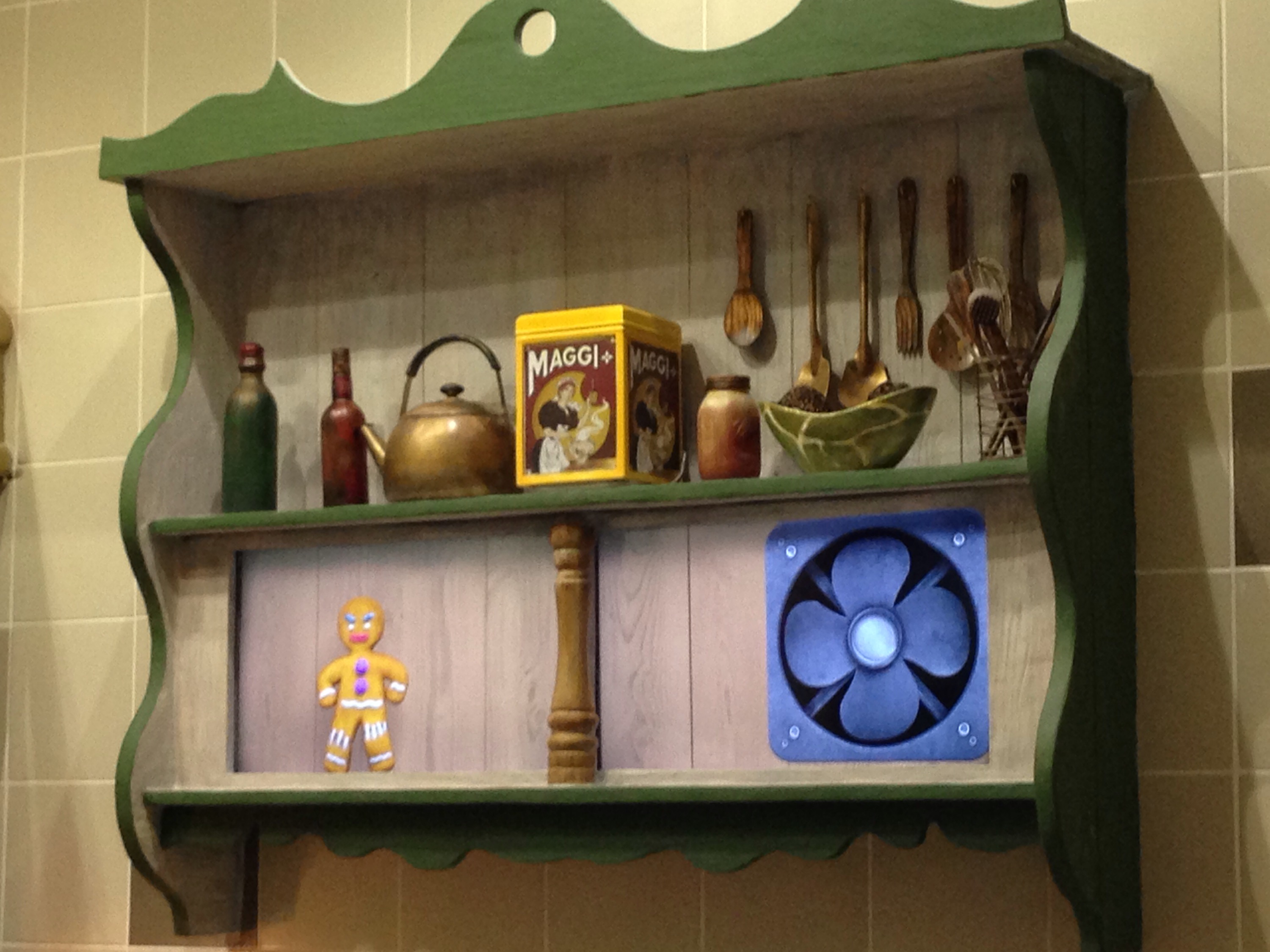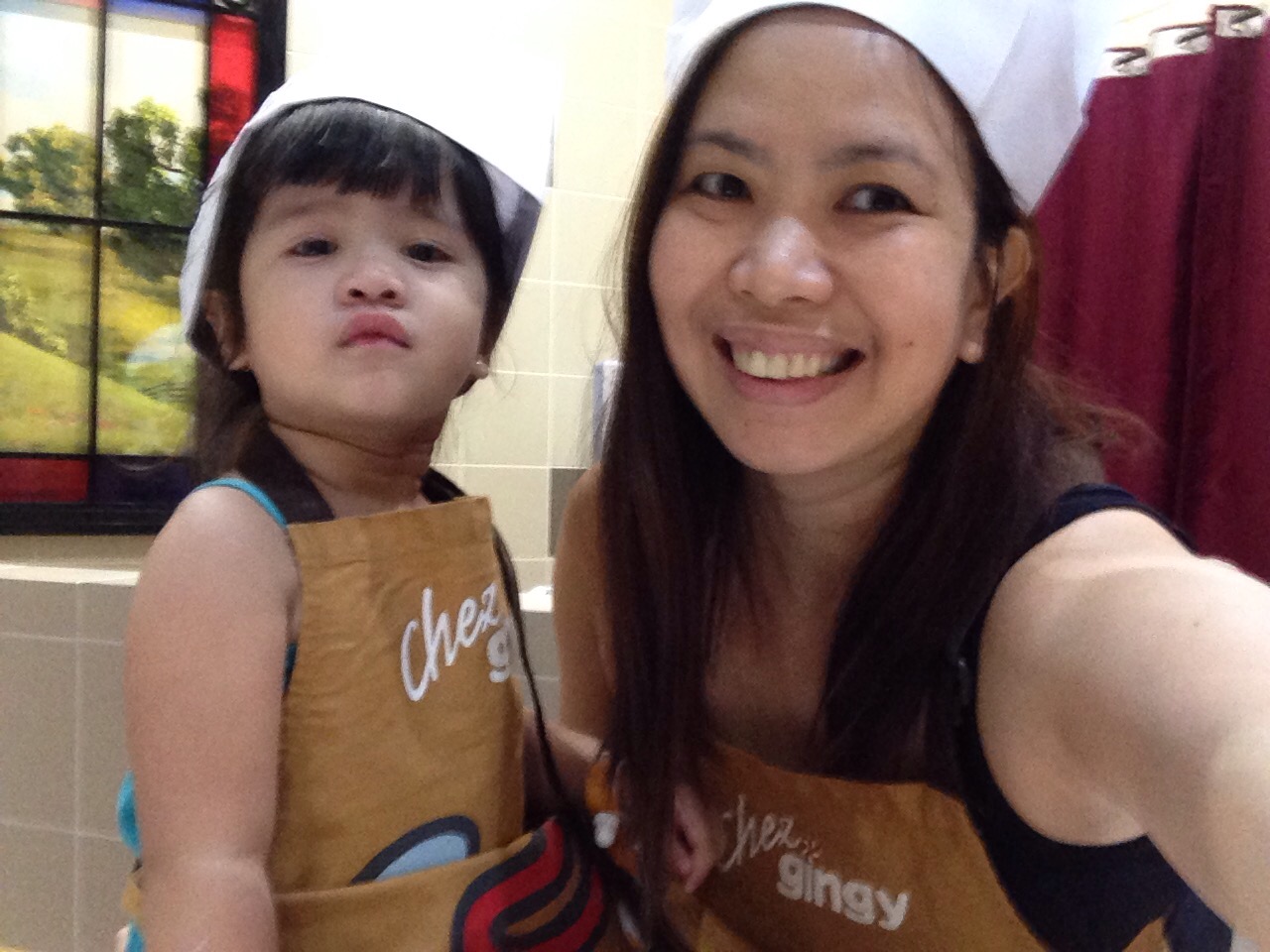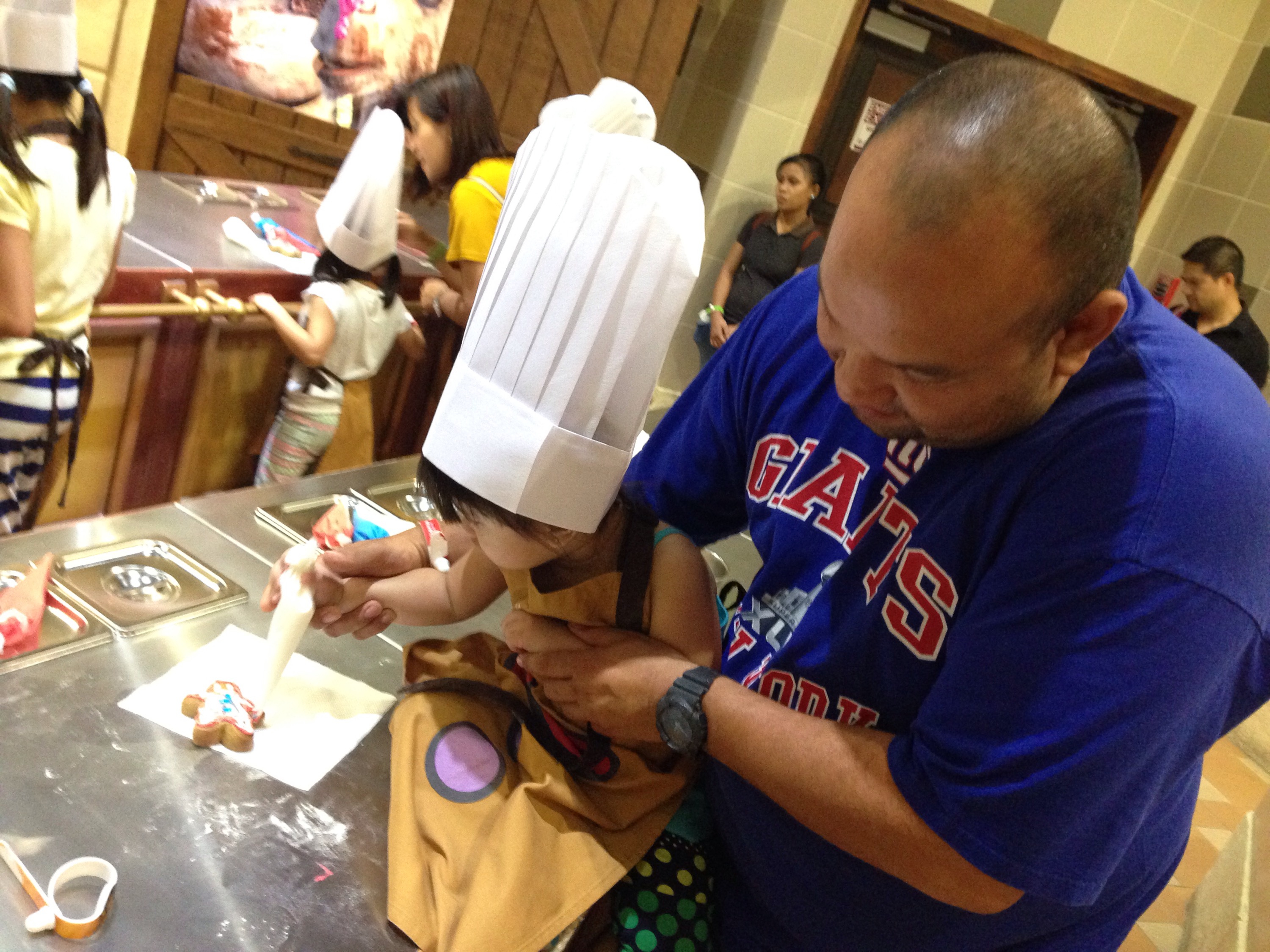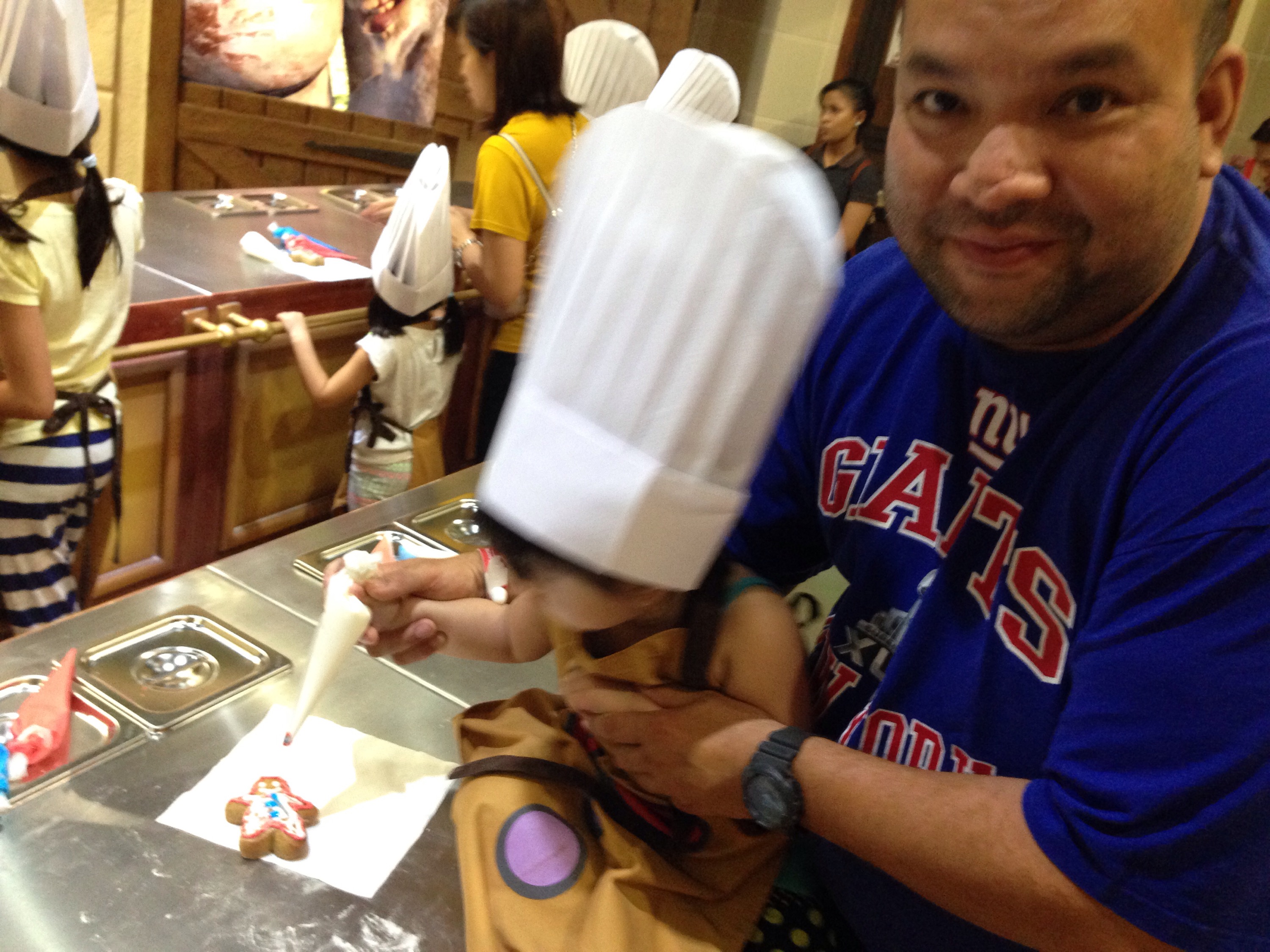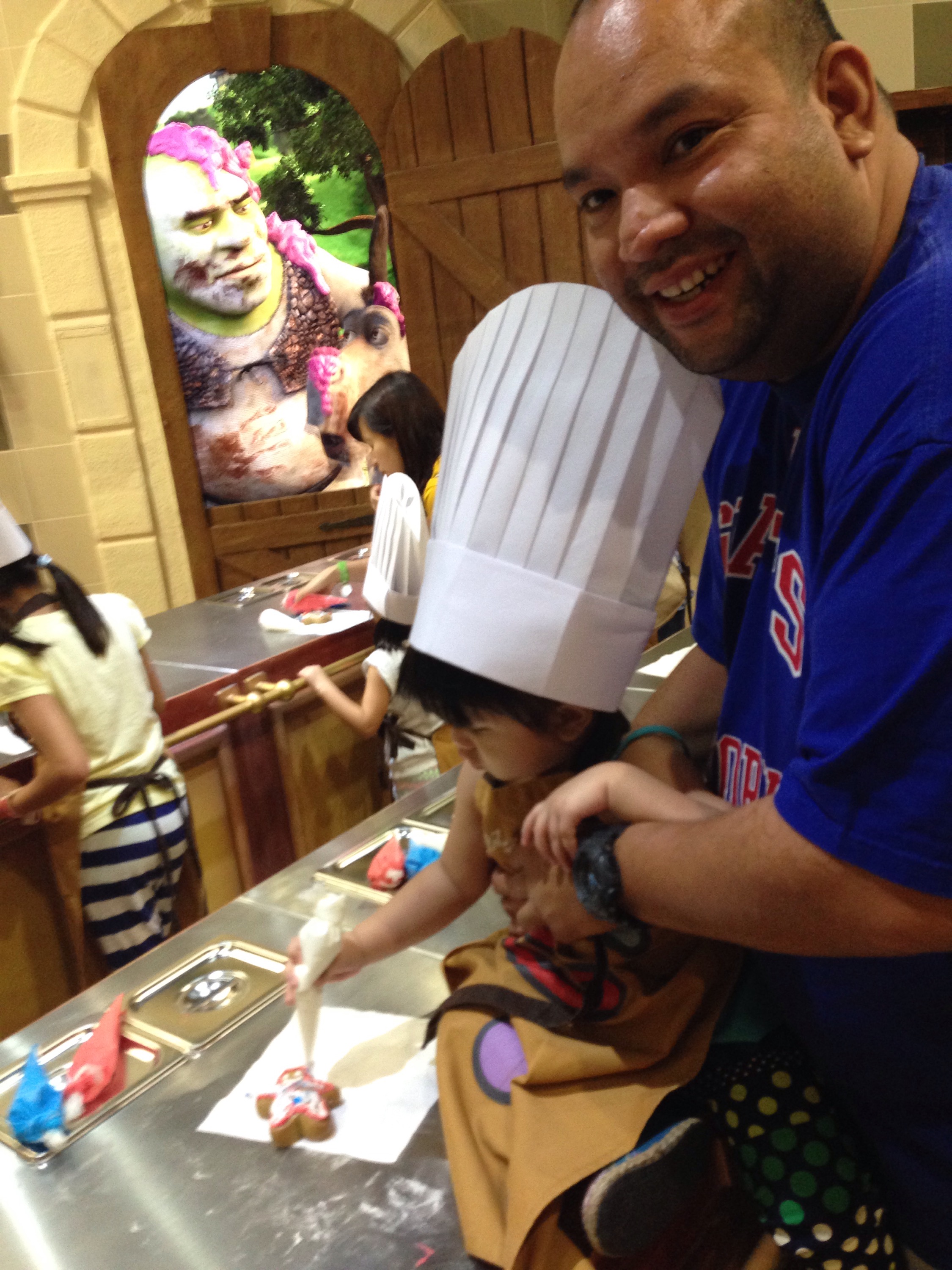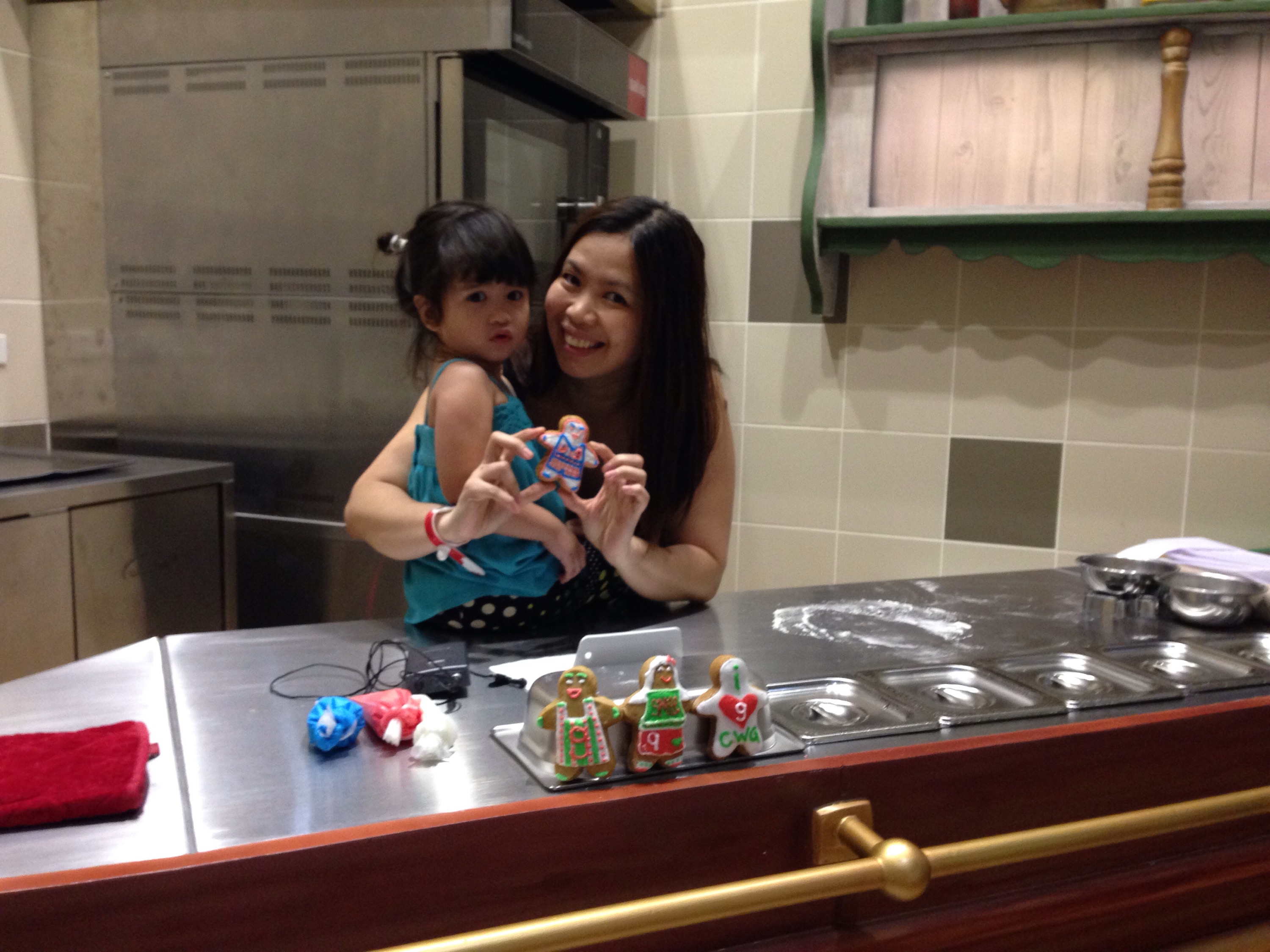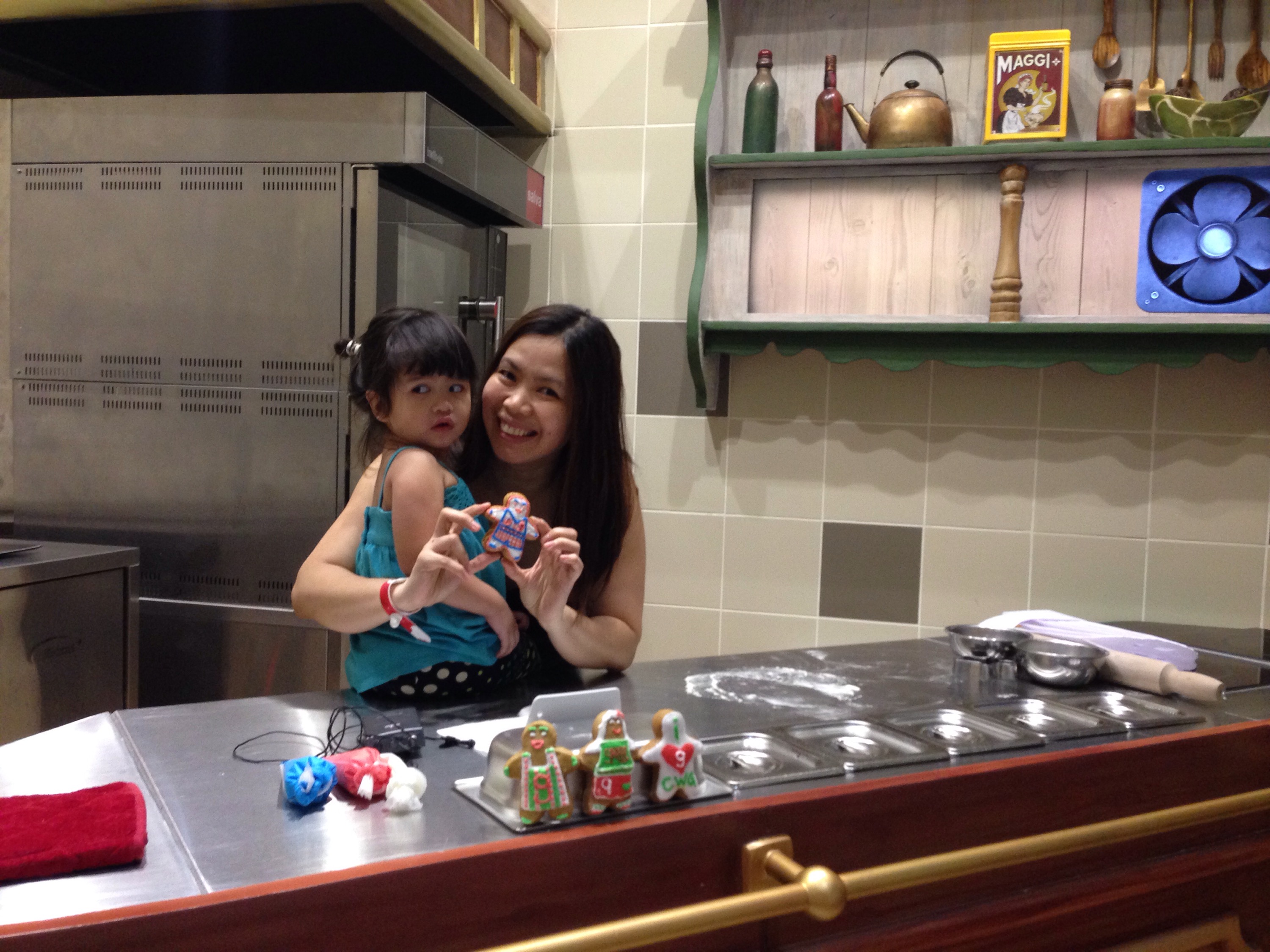 At Gingy's Kitchen, you'll learn how to make a gingerbread man from Gingy himself! Just don't be surprised if Shrek and Donkey catch a whiff of your delicious treats and make an appearance too! It was a funfilled activity from my then first time baker who did everything with the help of her mom and dad.
Fast as Lightning Kung Fu Fightin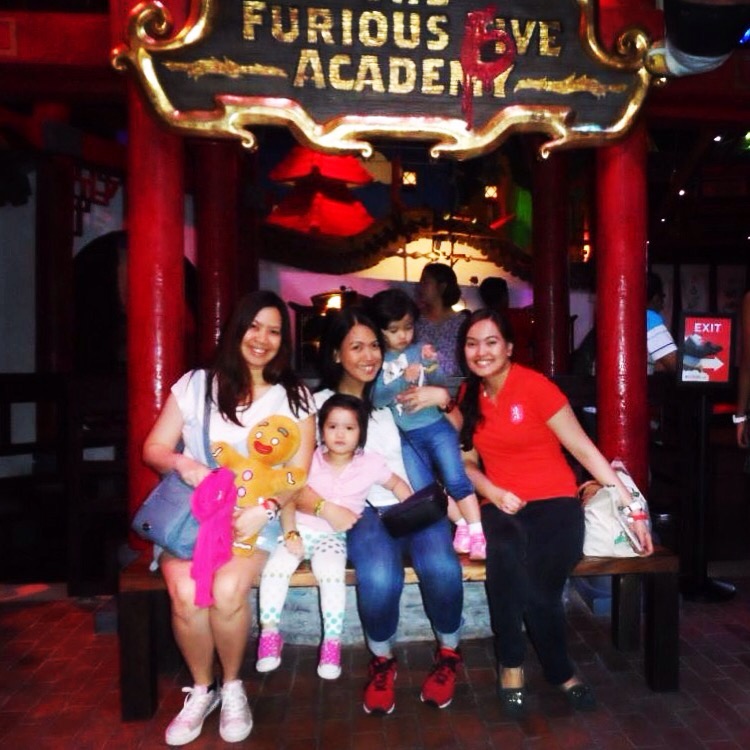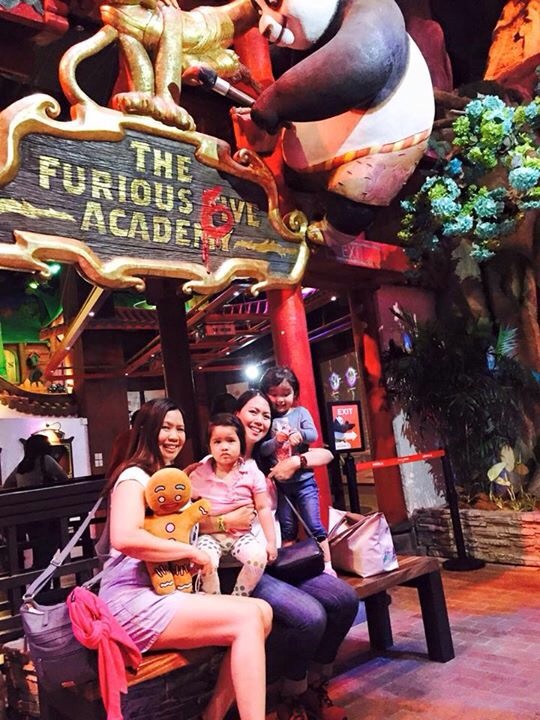 For kids who have actually seen the movie, this is such a hit. Join in the Kung Fu Panda Dojo and become a Kung Fu master alongside Po and The Furious Five! Ready your Fists of Fury and prepare to kick the dumplings out of your enemies as you train with these KFP legends. Who knows, you may even become the next Dragon Warrior!
Wall of Destiny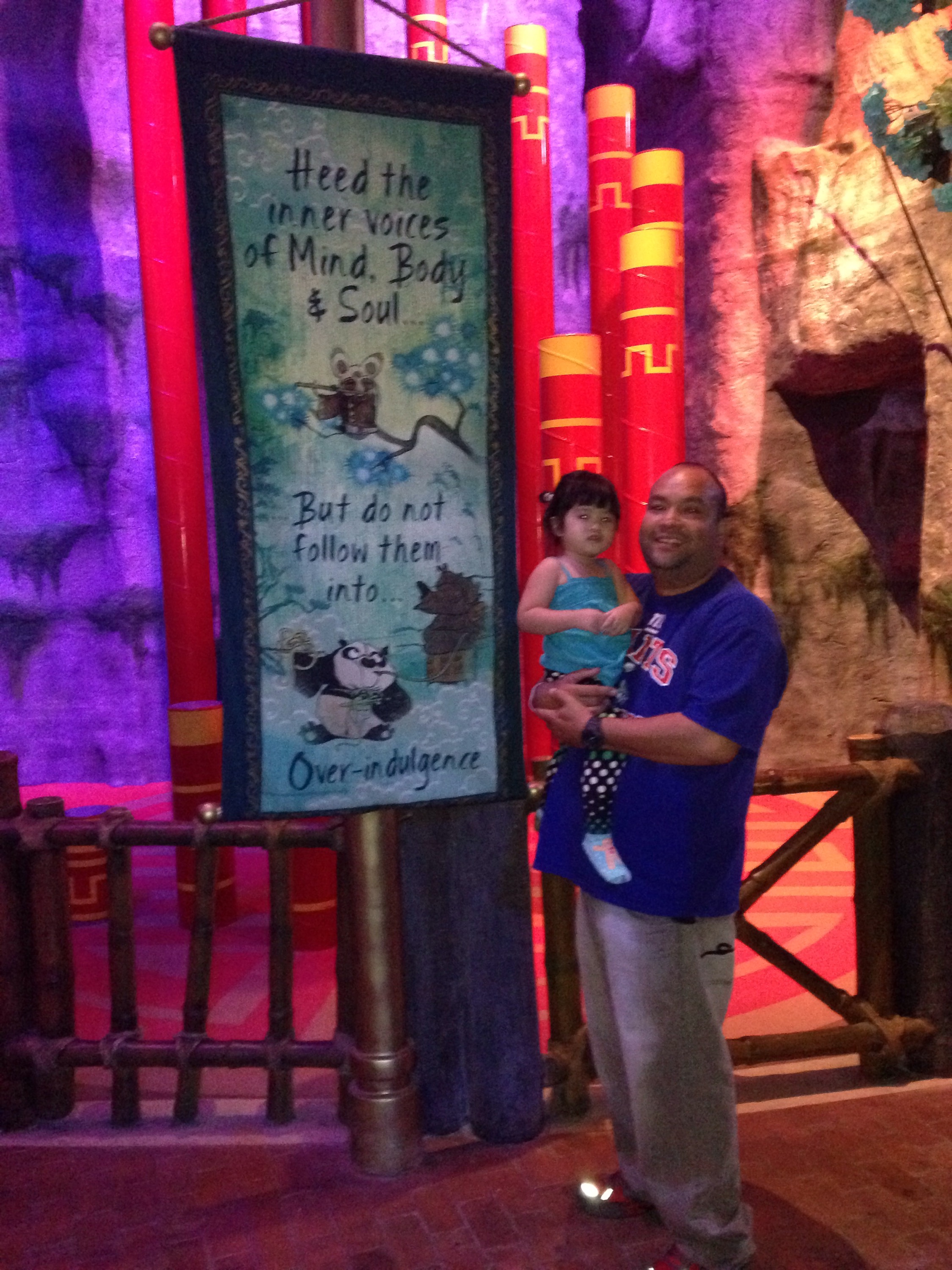 This one is especially for those who are not afraid of heights. Kids young and old can test their warrior skills, buckle up their harness as they climb the Wall of Destiny, where one can see "the Valley of Peace" from a "dragon's eye" point of view. It's good exercise too.
Whatever Floats your Boat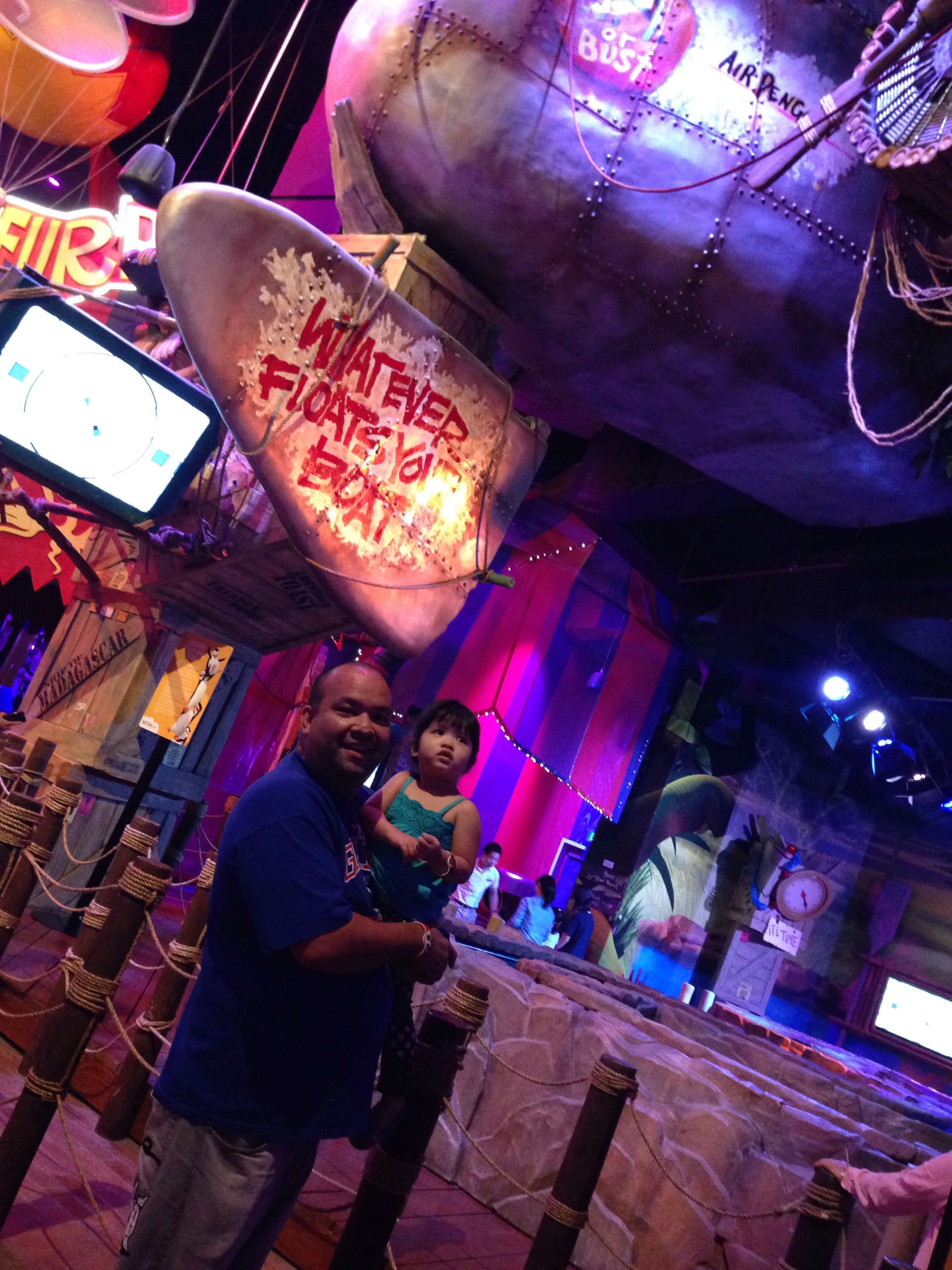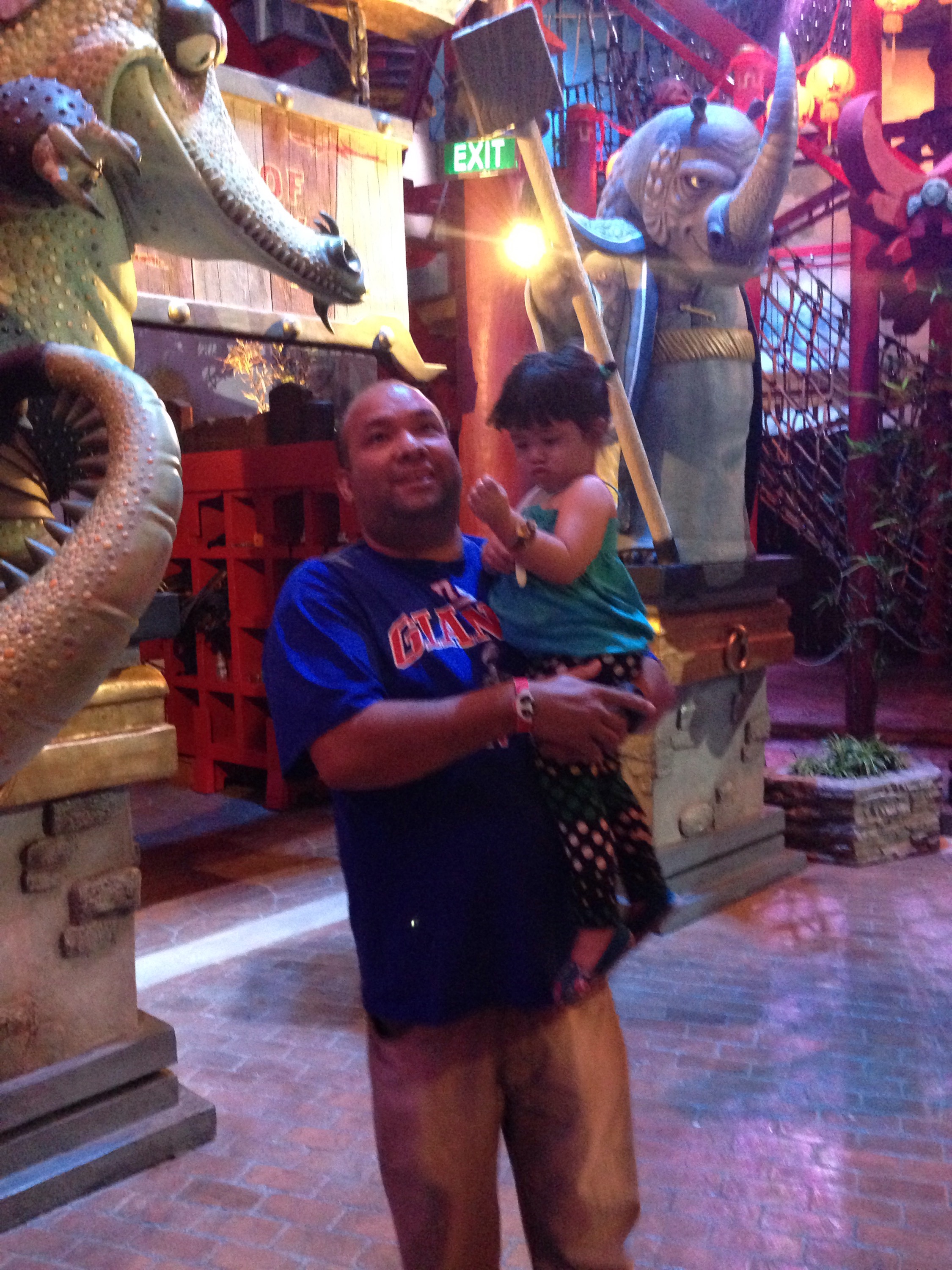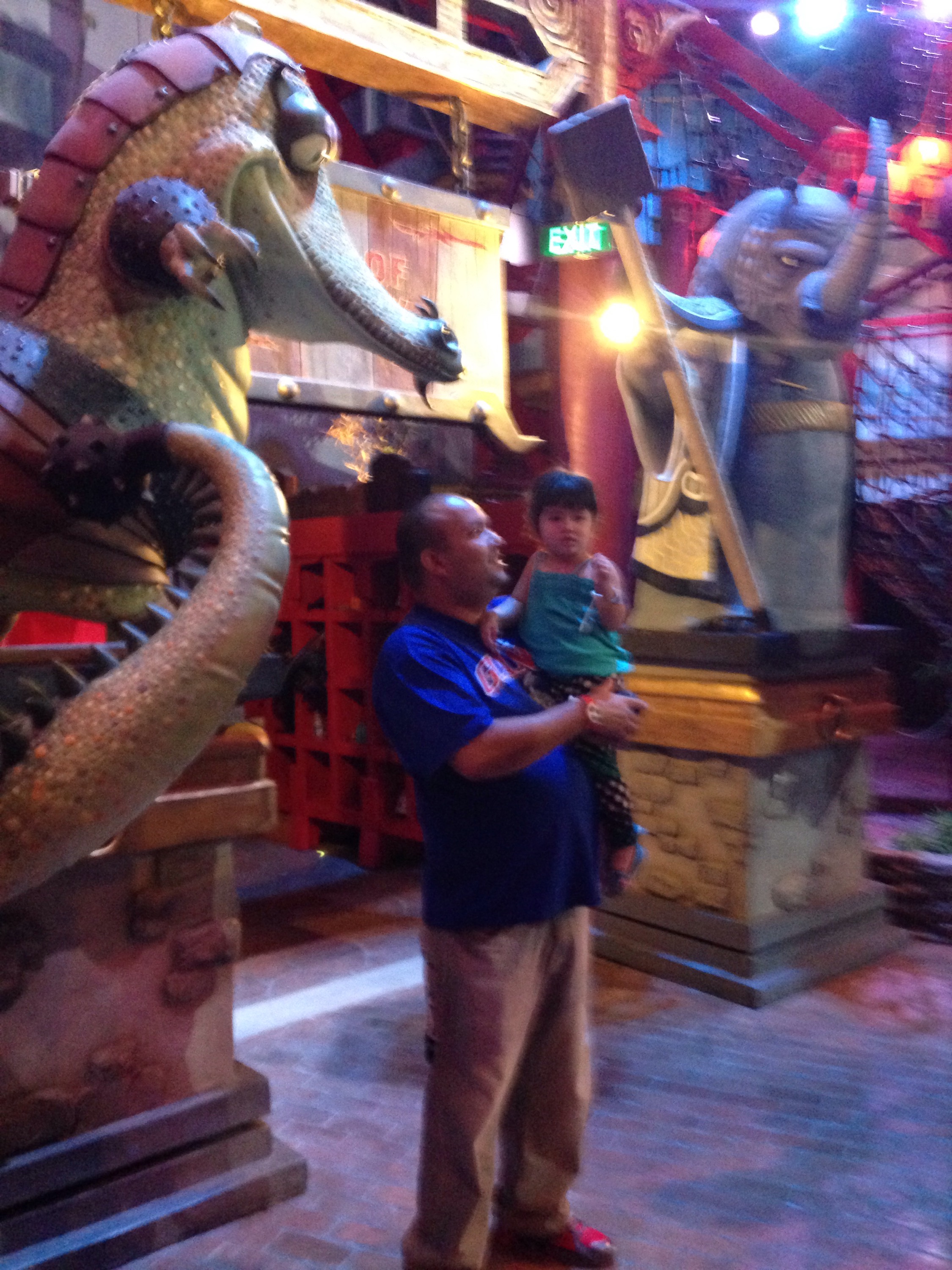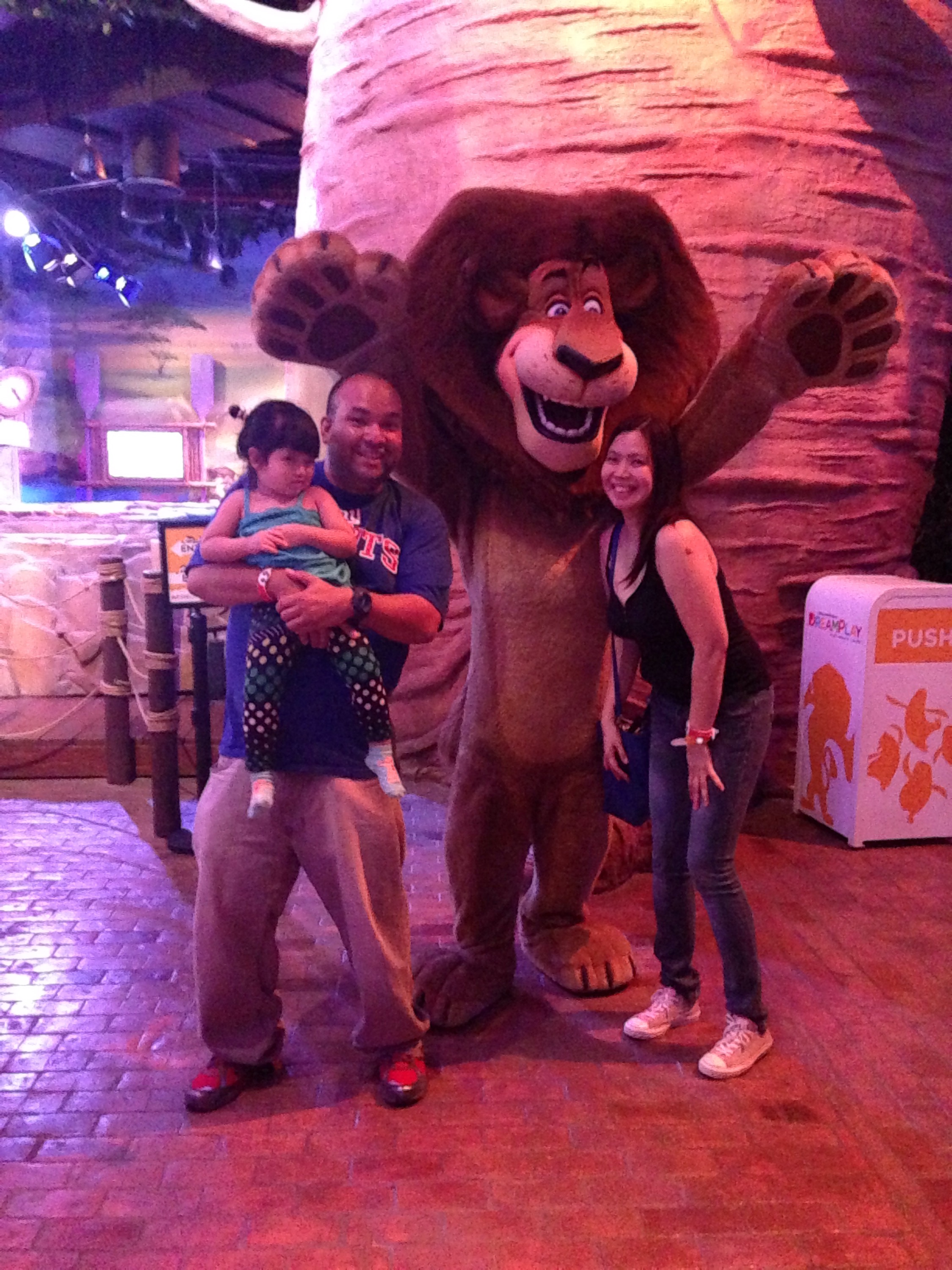 The Penguins of Madagascar need your help to create a sound seafaring vessel! Joining Skipper, Private, Rico, and Kowalski on their next operation, you will not only assemble your very own boat, you'll also sail it down river! But be careful There just may be a few obstacles along the way.
Dreamtales Library

Storytelling comes to life as some of your favorite DreamWorks characters take the stage in a puppet show of their own!
Dreamtheatre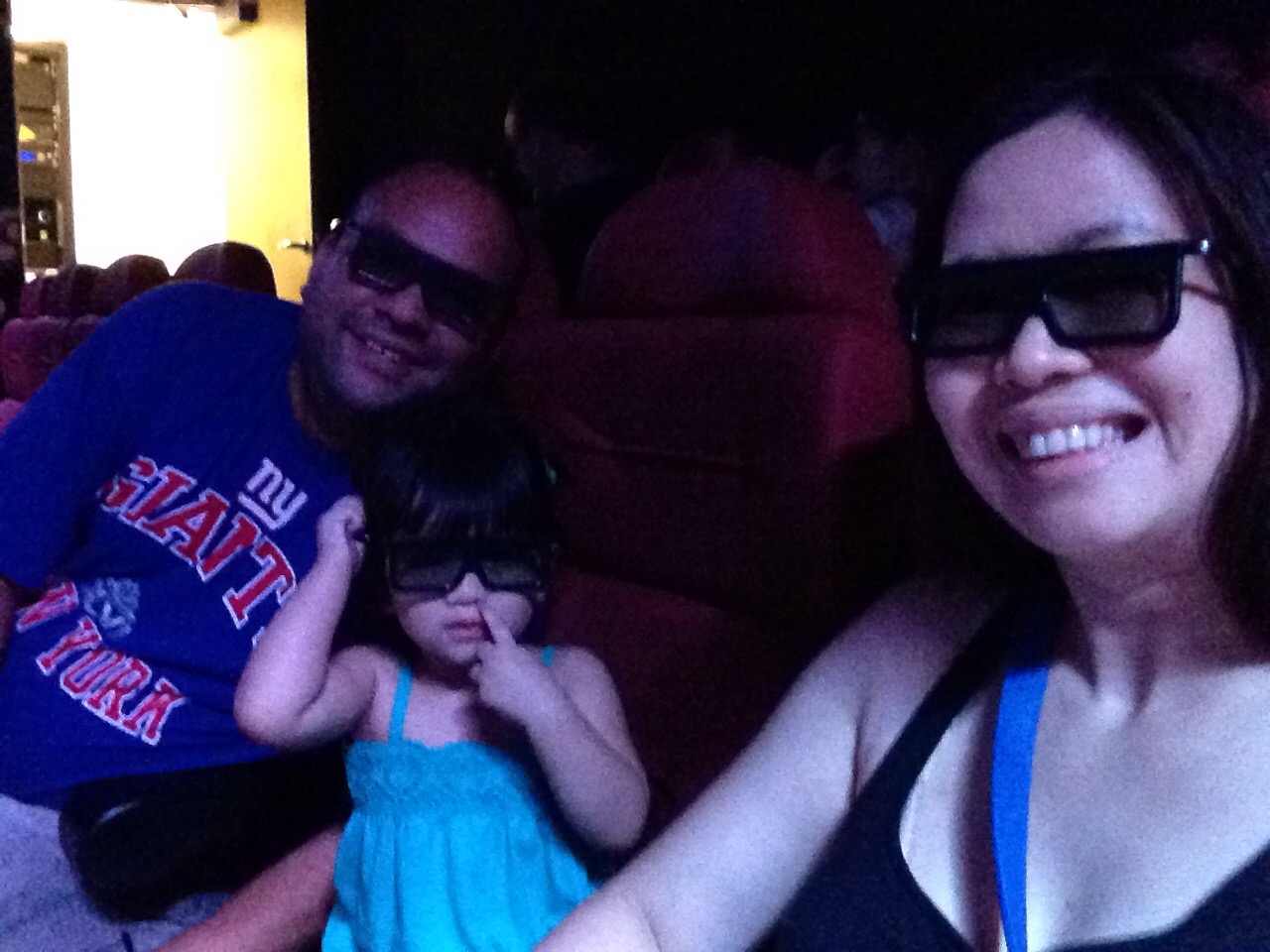 Join some of your favorite DreamWorks characters in DreamTheater! You'll be part of the story in a unique 4-D experience that allows you to FEEL the excitement! Get ready to get a lil splash of water.
Getting Hungry?
There's a lot of options, in case you go hungry playing… or waiting. Their menu ranges from light to heavy snacks and even some really full meals. I recommend their burgers and pizza… and well, get some of those gelato to keep your little ones more energized for the day's activity.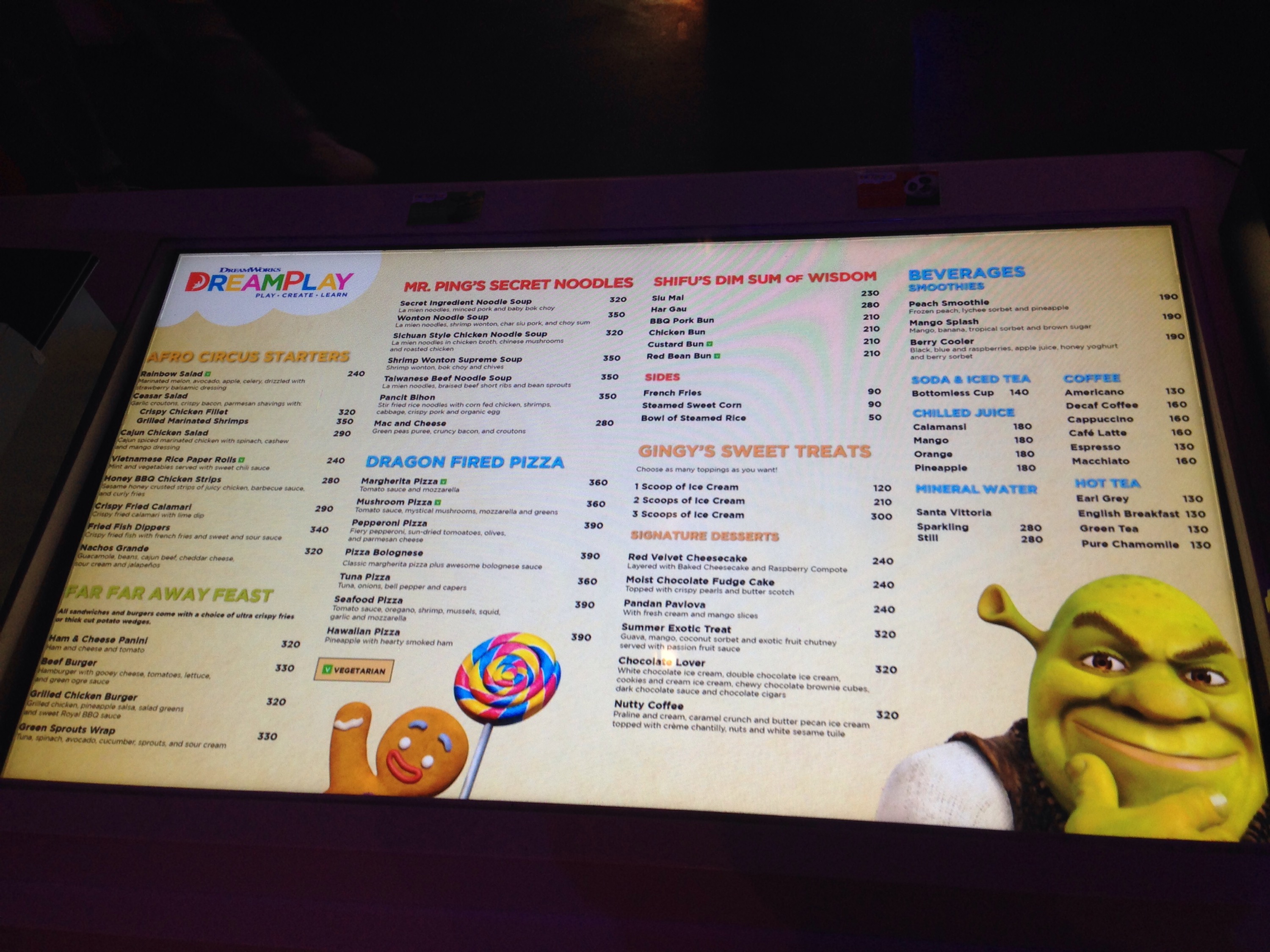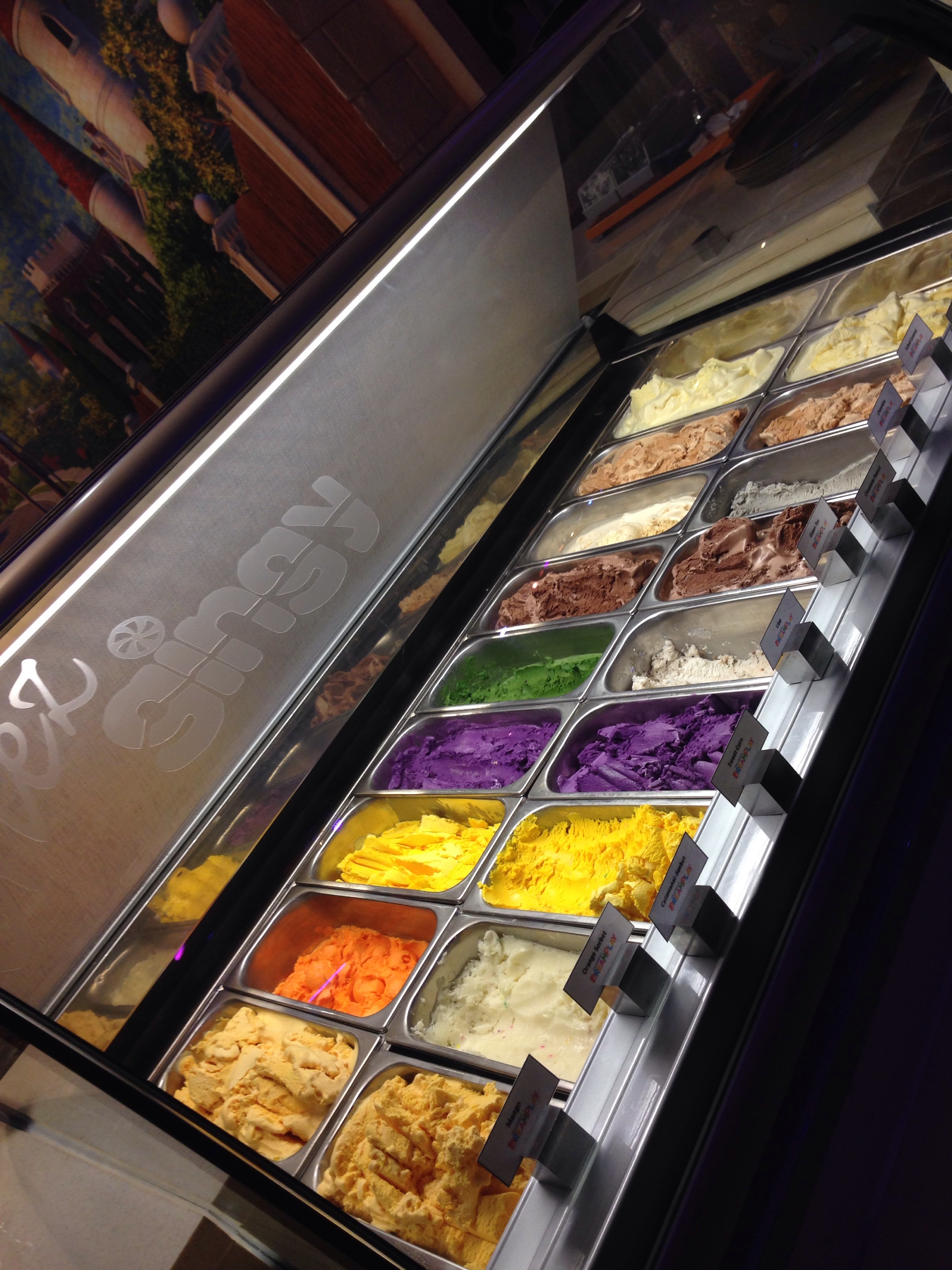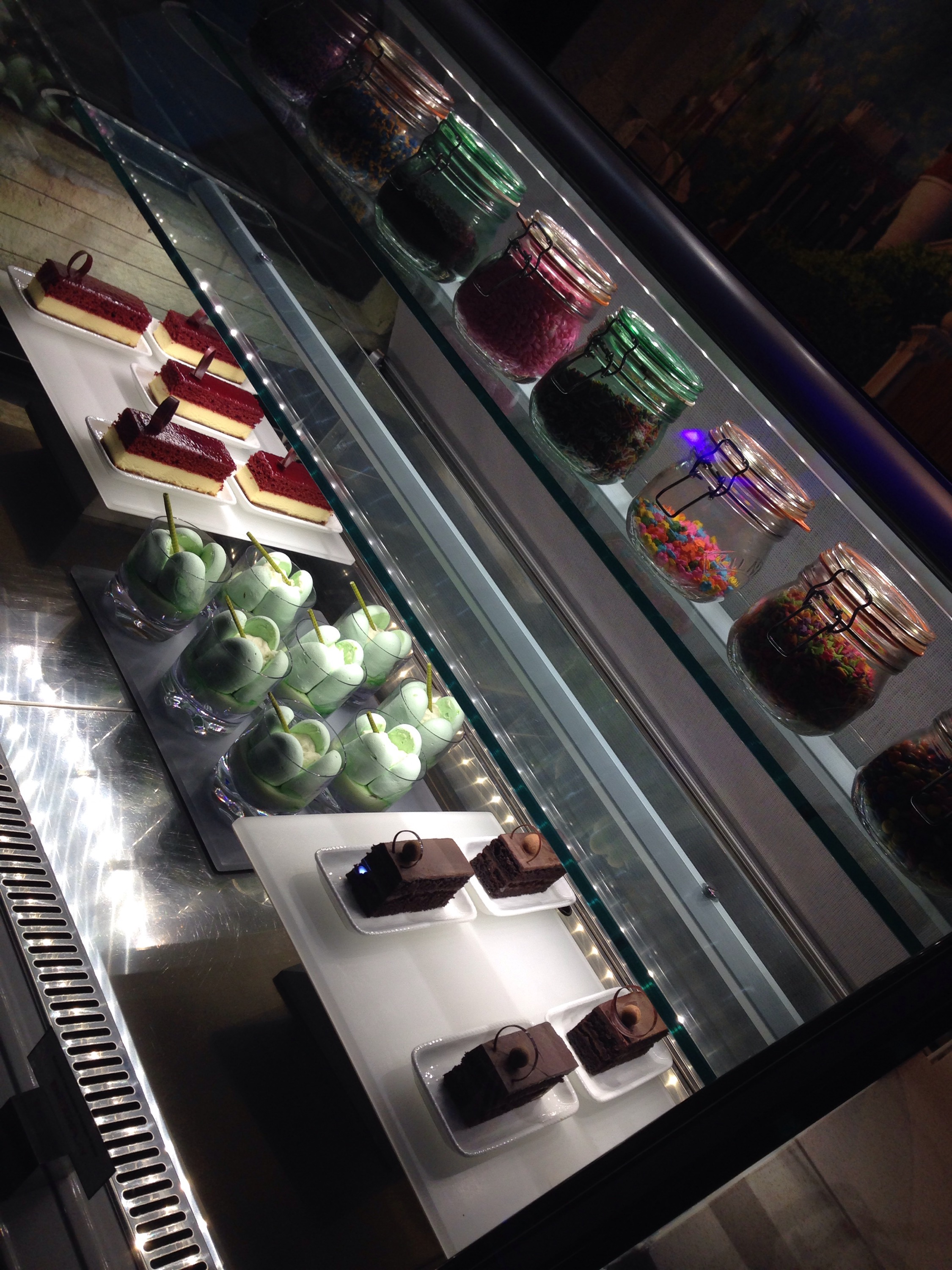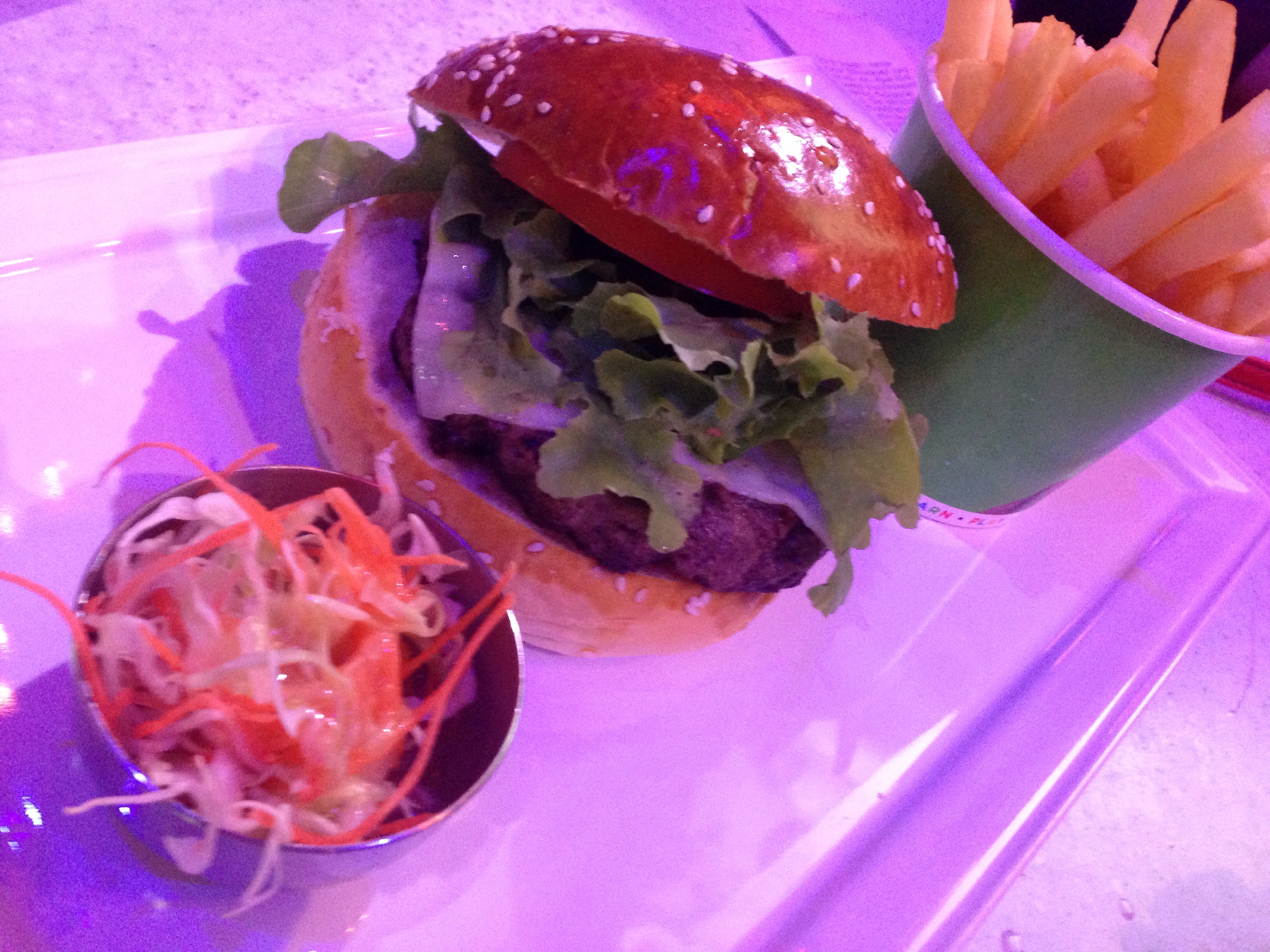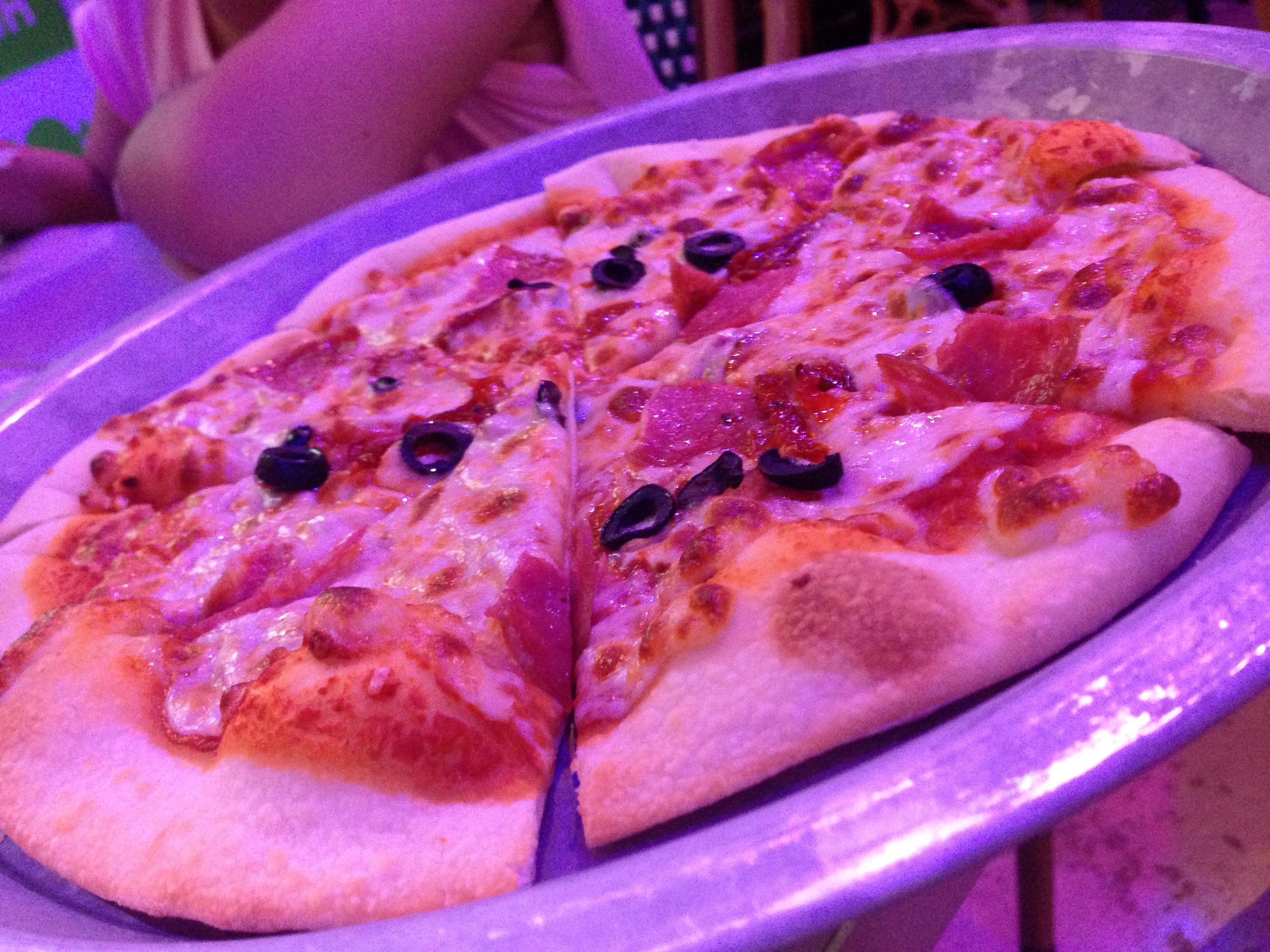 Aside from the above mentioned attractions, Dreamplay also have: Dinotrax, Dream Studio, Afro Circus, Madagascar Plane, Thread of Entertainment and Science Exhibit. Below are other important details you need to know about Dreamplay.
Operating Hours:
Park Hours: 10am-10pm weekdays; counter closes 7pm on weekend
Dreamshop Hours: 10am-10pm
Restaurant Hours: 10am-10pm
Admission Fees:
Weekday Rate (Mon-Thurs)
Toddler (below 100cm): P50 for 2hrs onwards
Children (100cm up to 17 yrs old): P480 for 2hrs; P680 for 4hrs; P250 hourly rate; P1200 day rate
Adult (18 yrs old and above): P280 for 2hrs; P300 for 4hrs; P120 hourly rate; P350 day rate
Weekend Rate (Fri, Sat, Sun and Holiday)
Toddler: P100 2hrs onwards
Children: P880 for 4hrs; P300 hourly rate; P1500 day rate
Adult: P400 4hours; P150 hourly rate; P680 day rate
Adults with no child will not be allowed to enter Dreamplay; Pregnant women will not be allowed to participate in physically challenging attractions.
Ticket prices and operational hours are subject to change without prior notice.
Dream play is a family friendly environment and guests should dress for active play wearing appropriate shoes and comfortable clothing. All participating guests should wear shoes and socks. Socks are available at the counter incase a need arise.
City of Dreams Manila
Asean Avenue corner Roxas Boulevard, Entertainment City, Parañaque 1701, Manila, Philippines
Landline:+632 800 8080
Fax:+632 890 8080
For general inquiries – guestservices@cod-manila.com