In training your children to hon their skills in music, choose a music school based on location. Consider the background of the teachers (example if they came from a Conservatory of Music School).
I made a list of music schools in Metro Manila that offer music lessons: piano, voice, violin, drums for children and adults. You can check it out and find which schools is the best for your children depending on their needs, also check out testimonies about these schools from reviews. For musical instruments, you can check out this link m 134.
MAKATI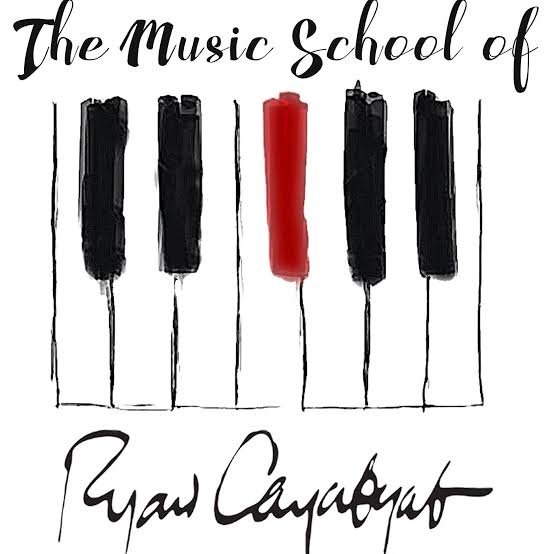 RYAN CAYABYAB THE MUSIC STUDIO
T- 1 b Sunvar Plaza Building Pasay Road
Corner Amorsolo St. Makati
Tel No: 8432874
YAMAHA SCHOOL OF MUSIC
MAIN SHOWROOM
Ground Floor, Yupangco Building
339 Gil J. Puyat Avenue, Makati City
Telephone Nos. 890-0022; 899-9595 ext. 108; 109; 110
Telephone Nos. (School) : 897-9692 or 899-9595ext. 202
info@yupangco.com
YAMAHA SCHOOL OF MUSIC
QUAD MAKATI BRANCH
Parksquare Arcade, Shop 42/43
Ground Floor, Quad Carpark Building
Ayala Center, Makati City
Telephone Nos. 815-2526; 816-0879
info@yupangco.com
PASAY
YAMAHA SCHOOL OF MUSIC
SM MALL OF ASIA
2nd Level North Wing, 2164 Main Mall Building
SM Mall of Asia, Bay Boulevard
Pasay City
Telephone Nos. 556-0337; 556-0338
info@yupangco.com
ORTIGAS
DBC ISAS Conservatory
30 Balimbing St. Valle Verde 1 Pasig
Tel: 6712630/ 6712632
http://www.dbcisas.com/ISAS_Conservatory/Welcome.html
ENCORE INTERARTS MUSIC ACADEMY
Unit A, 15/f Strata 2000 Building, F. Ortigas Road, Ortigas Center,
Pasig City, Metro Manila, Philippines, 1605
pockets1025@gmail.com, encoreinterarts@gmail.com
6342888/6347888/09178071151
YAMAHA SCHOOL OF MUSIC
ROBINSONS GALLERIA BRANCH
Level 1 East Wing
Robinsons Galleria, EDSA Corner
Ortigas Center, Quezon City
Telephone Nos. 635-6504; 703-2971
info@yupangco.com
YAMAHA SCHOOL OF MUSIC
SM MEGAMALL BRANCH
Building B, Lower Level
EDSA, Mandaluyong City
Telephone Nos. 633-5070; 633-1730
info@yupangco.com
THE MUSIC SCHOOL OF RYAN CAYABYAB
Park Avenue, Robinson's Galleria
6379840/9145055
Teaches: Voice/Piano/Violin/Guitar Lessons/ 14 K music program for kids 8-12 years old/Musiktheatre for Teens 13- 17 years old
SAN JUAN
GREENHILLS MUSIC STUDIO
285 Connecticut Greenhills
7240705/ 7242543
WORLD OF MUSIC LEARNING CENTER
455-A Gen. Vicente Lim St San Juan MM
7246291
Teachers are from UP Conservatory of Music.
Courses: Piano, Voice, Drums, Electric Guitar/Bass, Guitar, Violin, Recorder
YAMAHA SCHOOL OF MUSICGREENHILLS BRIDGEWAY BRANCH
Units 33 & 34, Bridgeway Shop
Greenhills Shopping Center
San Juan, Metro Manila
Telephone Nos. 727-1454; 727-6503
info@yupangco.com
QUEZON CITY
CENTER FOR POP MUSIC
73 Ermin Garcia St. Cubao QC
Tel No: 7275284/7275293
LYRIC MUSIC STUDIO
80 Florentina 2 Bldg. N Domingo St. corner Main Horseshoe Drive Quezon City Philippines
Tel No: 4114376/ 4114373
MPO (Manila Philharmonic Orchestra) School of Music
Tel No: 4101055
Celphone : 0917-537-4841 / 0917-900-8296
UST CONSERVATORY OF MUSIC
Tel No :4061611 loc 8246/ 7314022
UNIVERSITY OF THE PHILIPPINES COLLEGE EXTENSION PROGRAM
Diliman, Quezon City (they have programs for 4 years old and up)
Tel. Nos. 981-85-00 loc. 2628 & 926-00-24
http://www.upd.edu.ph/~music/new_acad_extension.htm
YAMAHA SCHOOL OF MUSIC
SM NORTH EDSA BRANCH
3rd Level, Main Building
North Avenue corner EDSA
Quezon City
Telephone Nos. 387-8123
info@yupangco.com