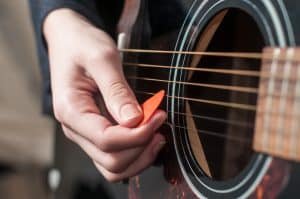 When it comes to teaching your child to play guitar, there are some important things to consider. First, recognize that it is not easy to teach, and on the other hand learn, so do everything you can to make the lessons simple. In most cases, it may be frustrating and dragging so it's a must to make the lesson fun.
Choose the right instrument. Guitars may come in all shapes and sizes, and depending on how big or small your child is, the guitar size may be quite intimidating for them if it's too big. Bottom line is, don't go for cheap guitars that are impossible to tune and difficult to play. You can choose from a wide range of guitar sizes from guitars stores or online shops that carry maestro by Gibson Important considerations in buying a guitar are is it comfortable to hold? Is it easy to strum the chords?
Teach the simple things first. Teach them a familiar song, choose the one with the simplest chords. Or try to figure out ways of simplifying them. It may mean changing keys, using a capo or simply working out strumming of the chords, on three strings rather than all six. Teach how to change from one chord to another, always move fingers in the same order feel where the strings and frets are rather than looking at them.
Practice Make Perfect. Always encourage practice, but avoid pushing it too much that it becomes like a chore. Practice short lessons several times rather than having one long dragging session.
Have Fun. Encourage singing and be enthusiastic when teaching, enthusiasm are contagious. Singing along to what you are playing will encourage a natural love for music and familiarity and association of the process. Keep in mind that kids take longer time to learn so be patient and in time they will get it.