I started trying to learn this 'new skill' after becoming a mother. Prior to motherhood, I was content of just buying ready-made, commercially available cakes, for the reason it is hassle free, convenient, and, well, yummy in the tummy.
But having a baby, sort of raised my standards a bit, and I ended up not being content with just plain cakes for her birthdays, I wanted it themed, and with how much they sell themed cakes these days, I though I better learn to bake, lest we settle for less.
I have encountered a lot of recipes, and have watched a couple of youtube tutorials about fondant making and baking, and honestly until now, I haven't really mastered the skill yet, I am still learning.
For 3 years now, of trying out and experimenting on different recipes, I have come up with these 3 basic recipes for moist chocolate cake, chocolate frosting and fondant making. I am sharing the recipe because I find it really easy, and most of the ingredients are readily available in a regular kitchen.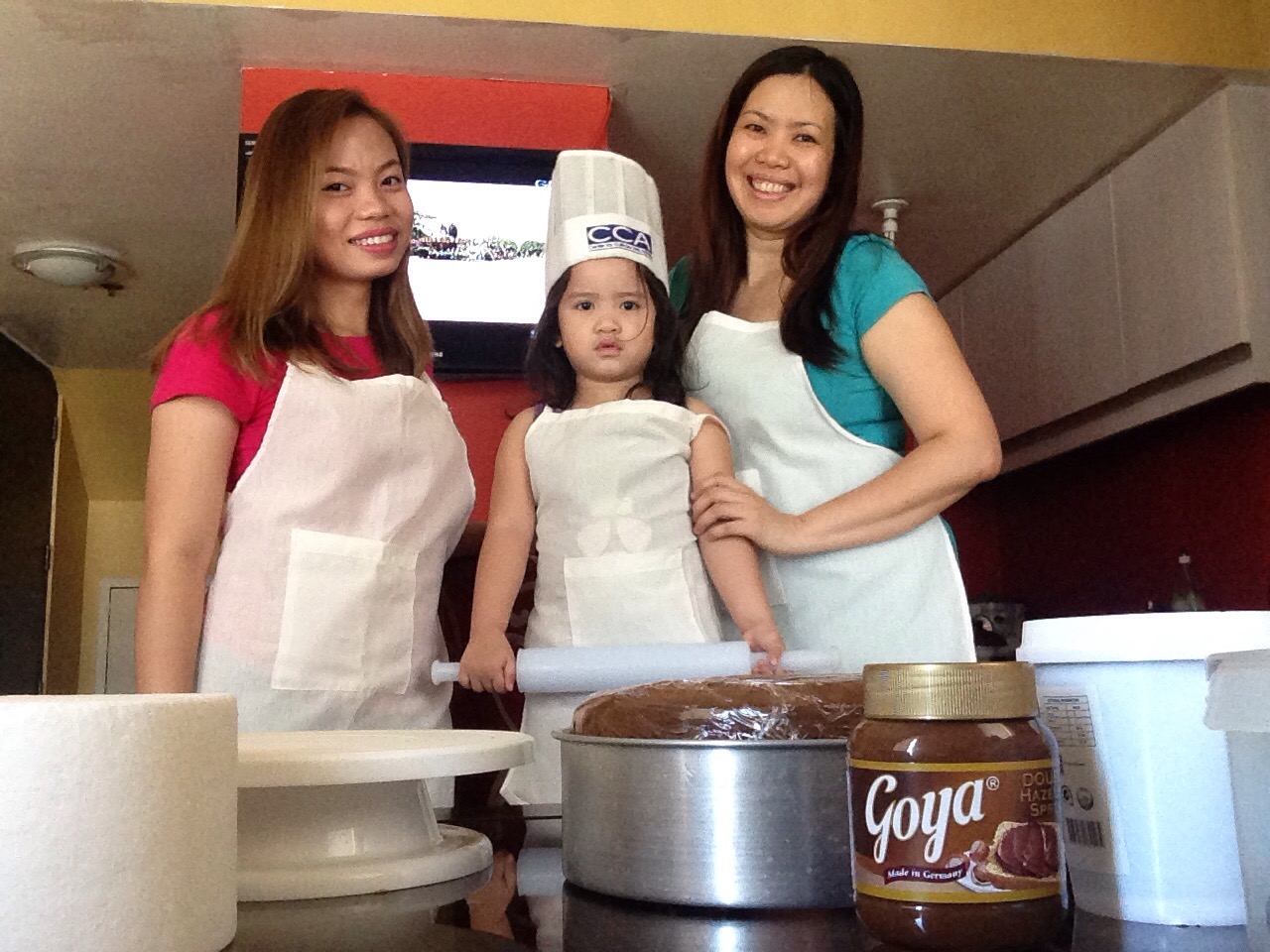 I invited a friend who happens to be a baker as well, Monica of Sweet Cravings, to help give a one-on-one-tutorial on baking and help me demonstrate some valuable tips on fondant decorating, with this luau-themed bridal shower fondant cake for my sister.
Don't hesitate to leave your questions below, if there is any, or share what's on your mind.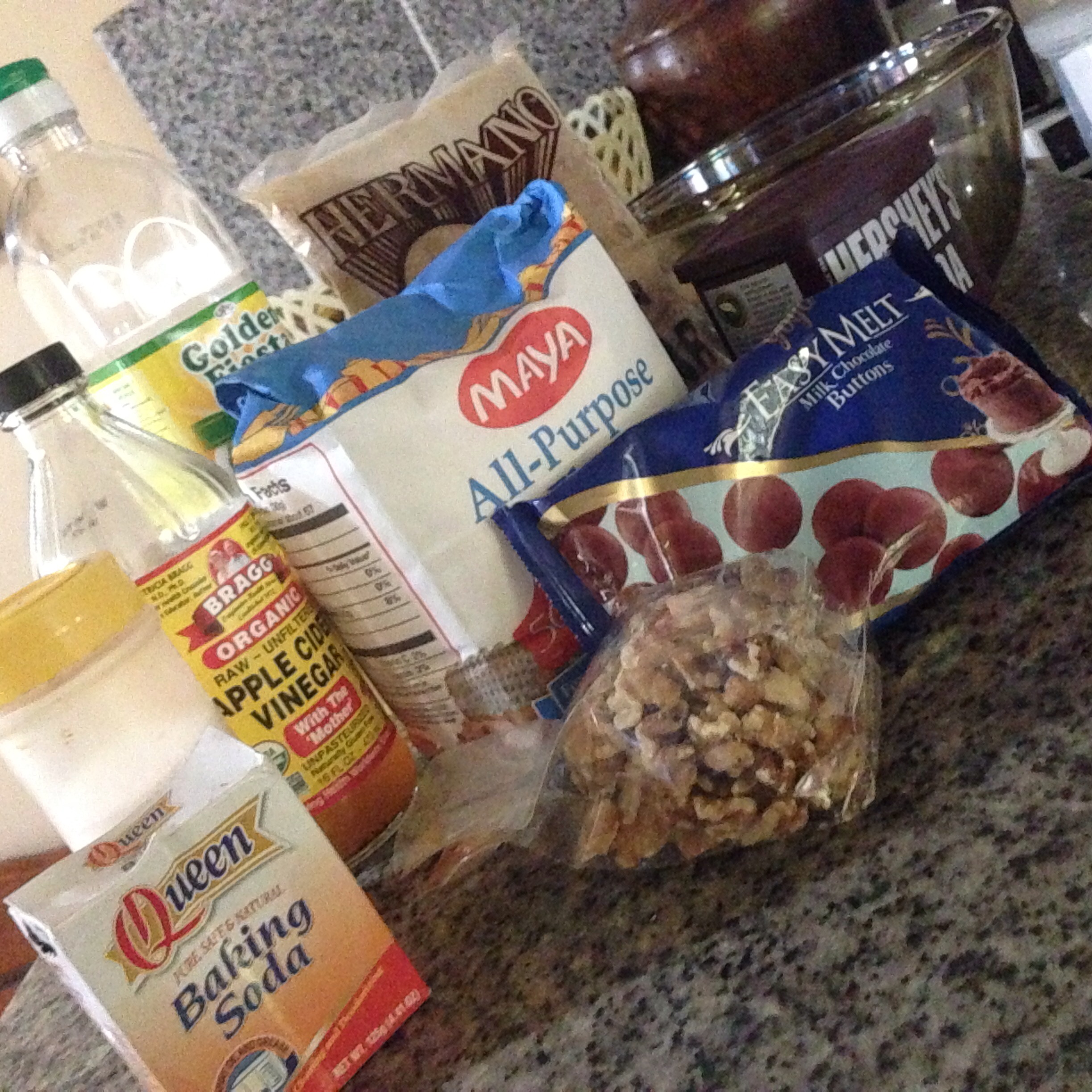 Ingredients: For 20 cupcakes or 1 small cake
1 1/2 cups of Maya All-Purpose-flour
1 cup brown sugar
1 tsp. baking soda
1 tsp. salt
1/2 cup cocoa
1 cup water
1/2 cup cocoa
1 cup water
1/2 cup vegetable oil
1 tsp. vinegar
Instruction: Mix all (using an electric mixer or a wooden spoon will do)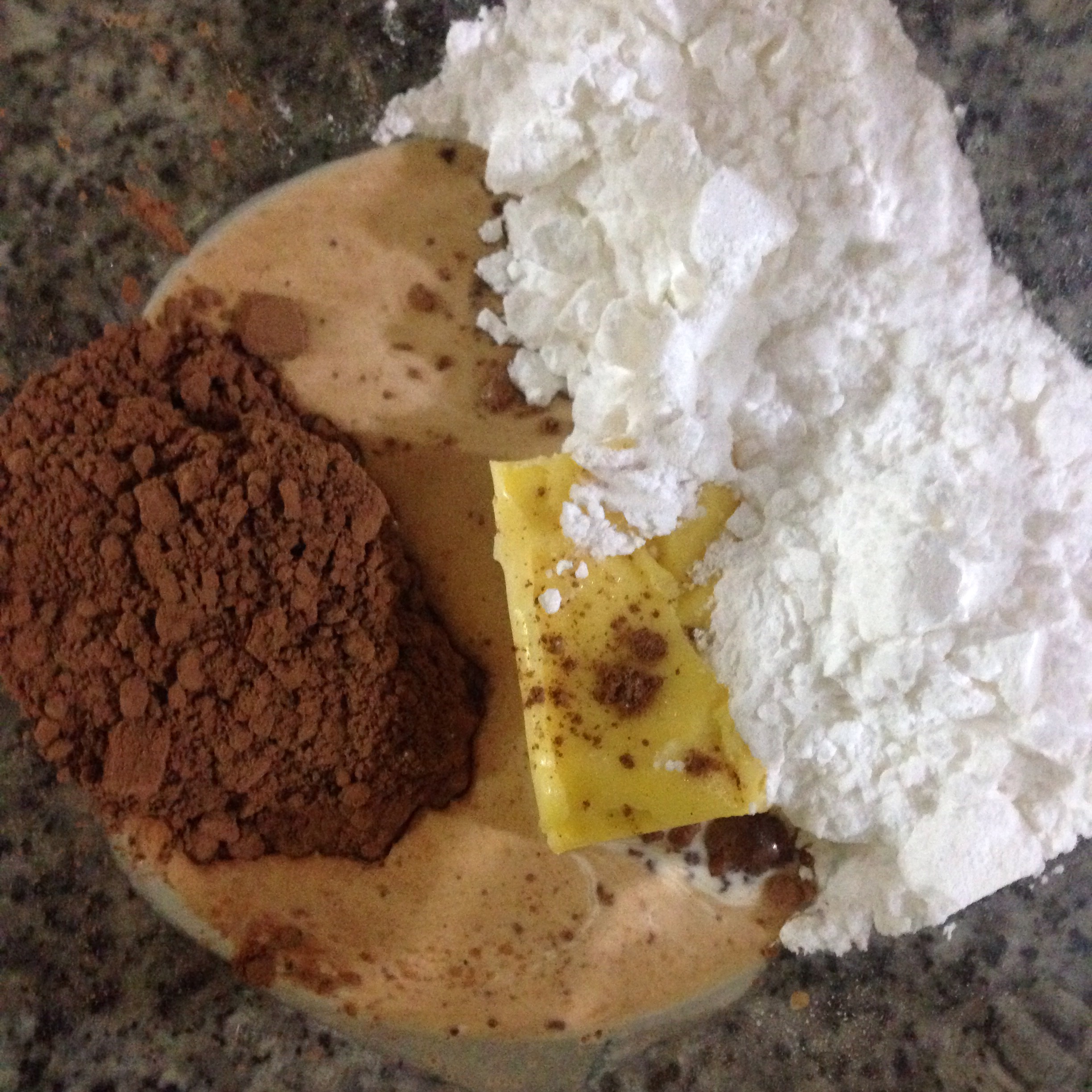 Bake at 350F for 25 minutes.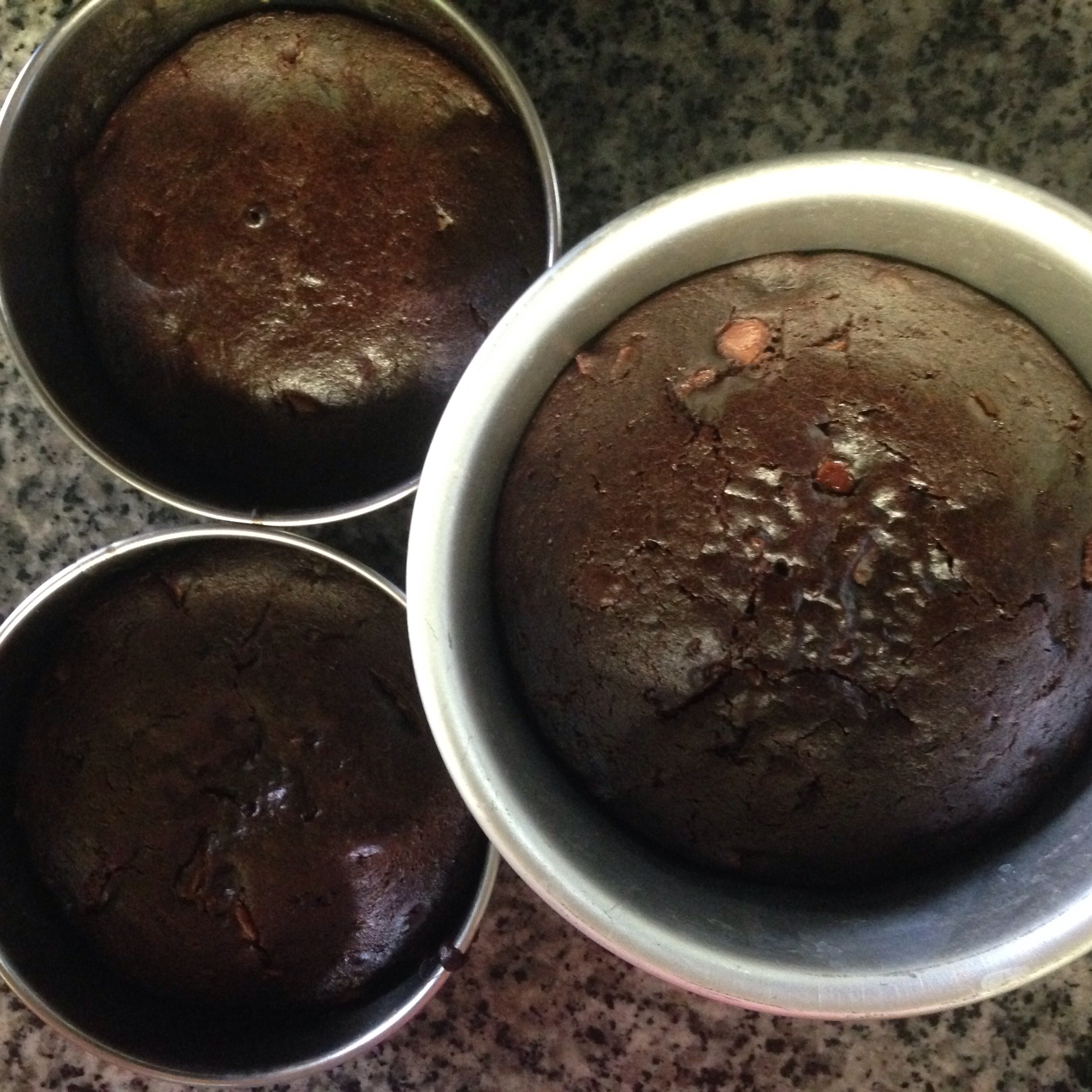 (You may alternate water with buttermilk/milk; oil with butter)
Ingredients: For Choco Frosting
4 tbsp. butter (1/4 cup or 1/2 stick butter)
1/3 cup unsweetened cocoa powder
1 1/2 cup confectioner sugar
3 tbsp. milk
1 tbsp. vanilla extract
Instruction: Mix them all together using an electric mixer or an egg beater.
Ingredients: Fondant
450g or 2 cups marshmallows
2 tbsp. water
1/2 tsp. salt
2 tsp lemon juice
2 tsp. corn syrup
1 tsp. vanilla
1/2 tsp. lemon extract
900g or 4 cups confectioner sugar
1/2 cup shortening
Instruction: Put water and marshmallows on a double broiler at a very low heat
Turn off the heat. Add the rest of the ingredients. Then the sugar. Knead.
Shape and add food color as desired.
For leftover, coat with shortening, double wrap in cling wrap and insert in a zip lock bag and inside aplastic container. Store in dry temperature.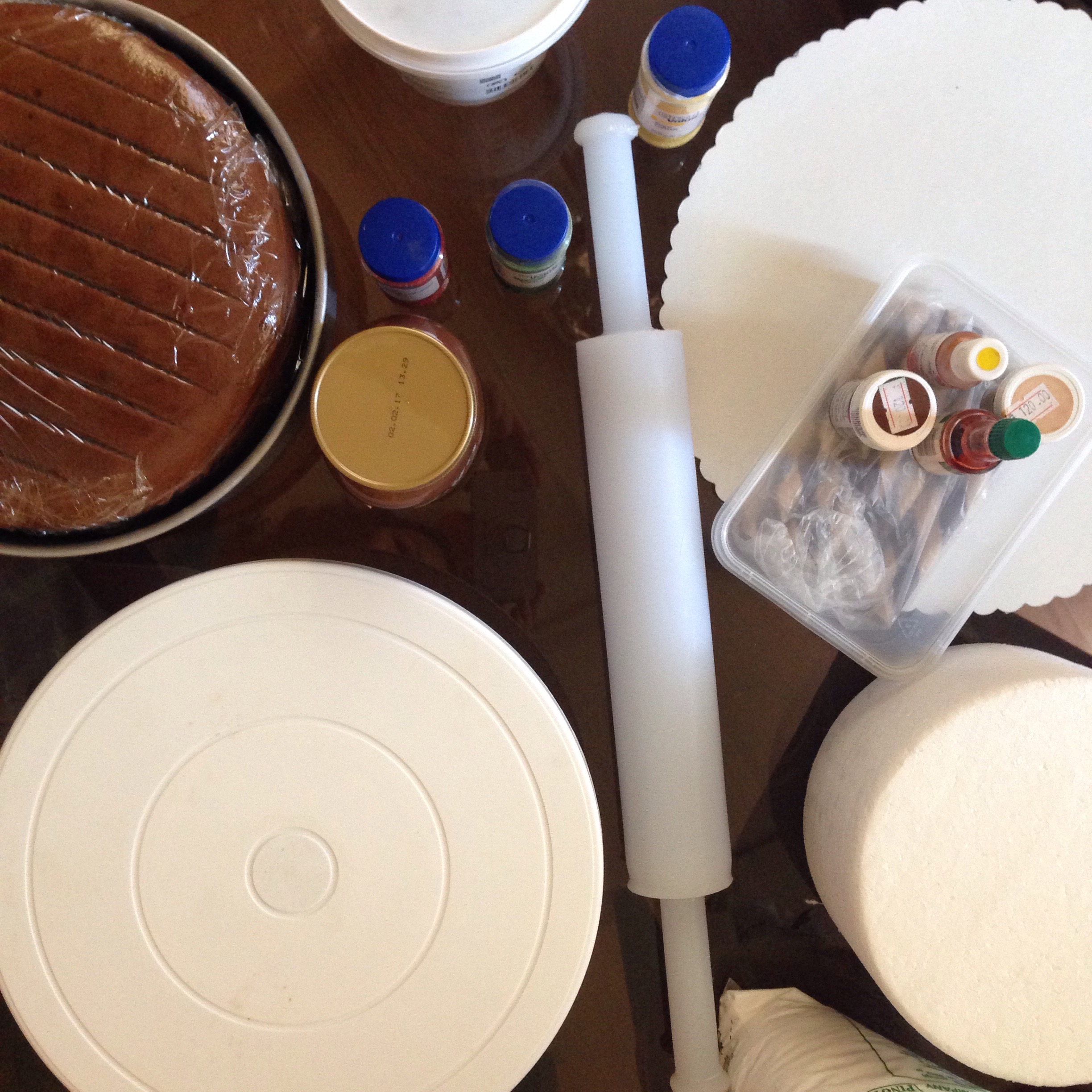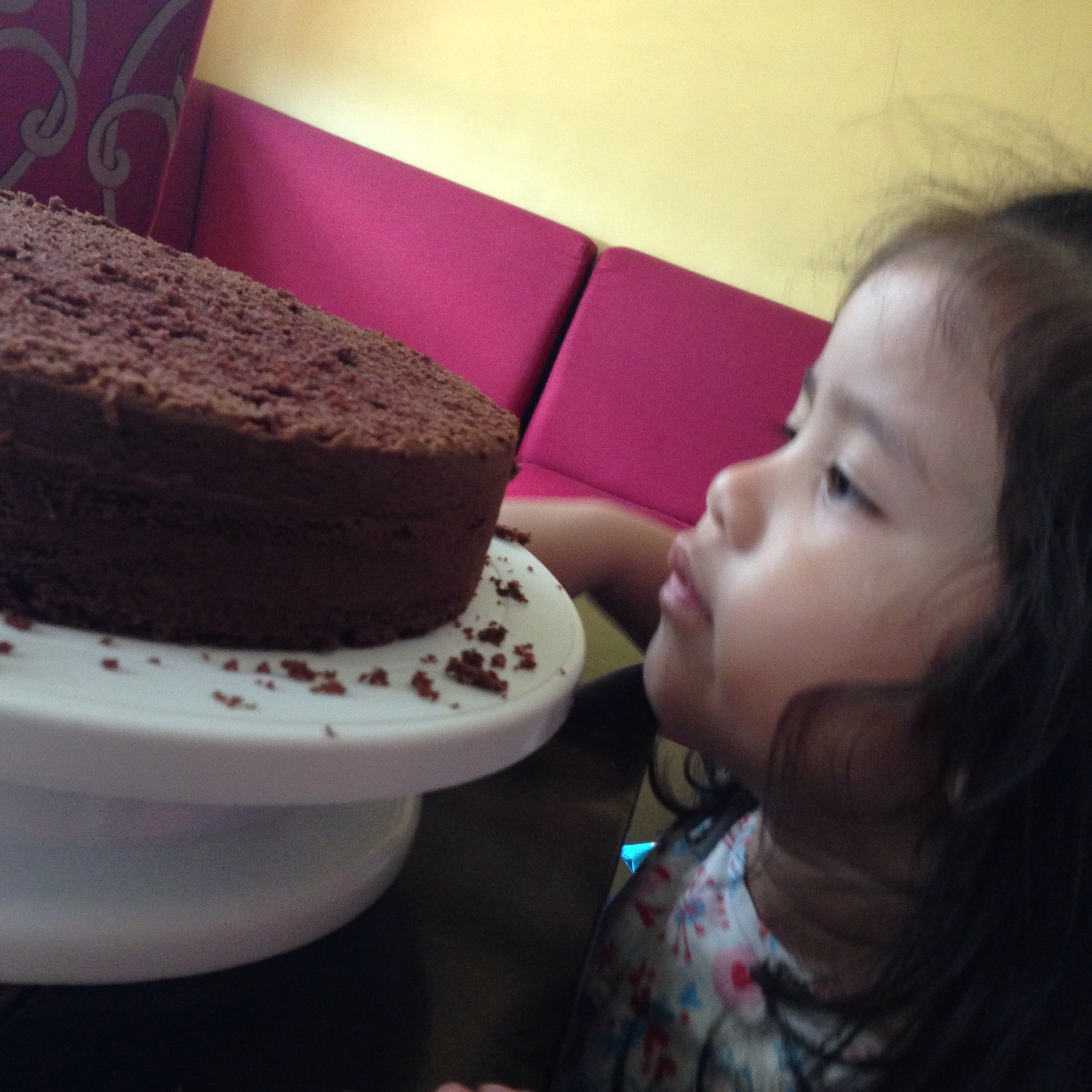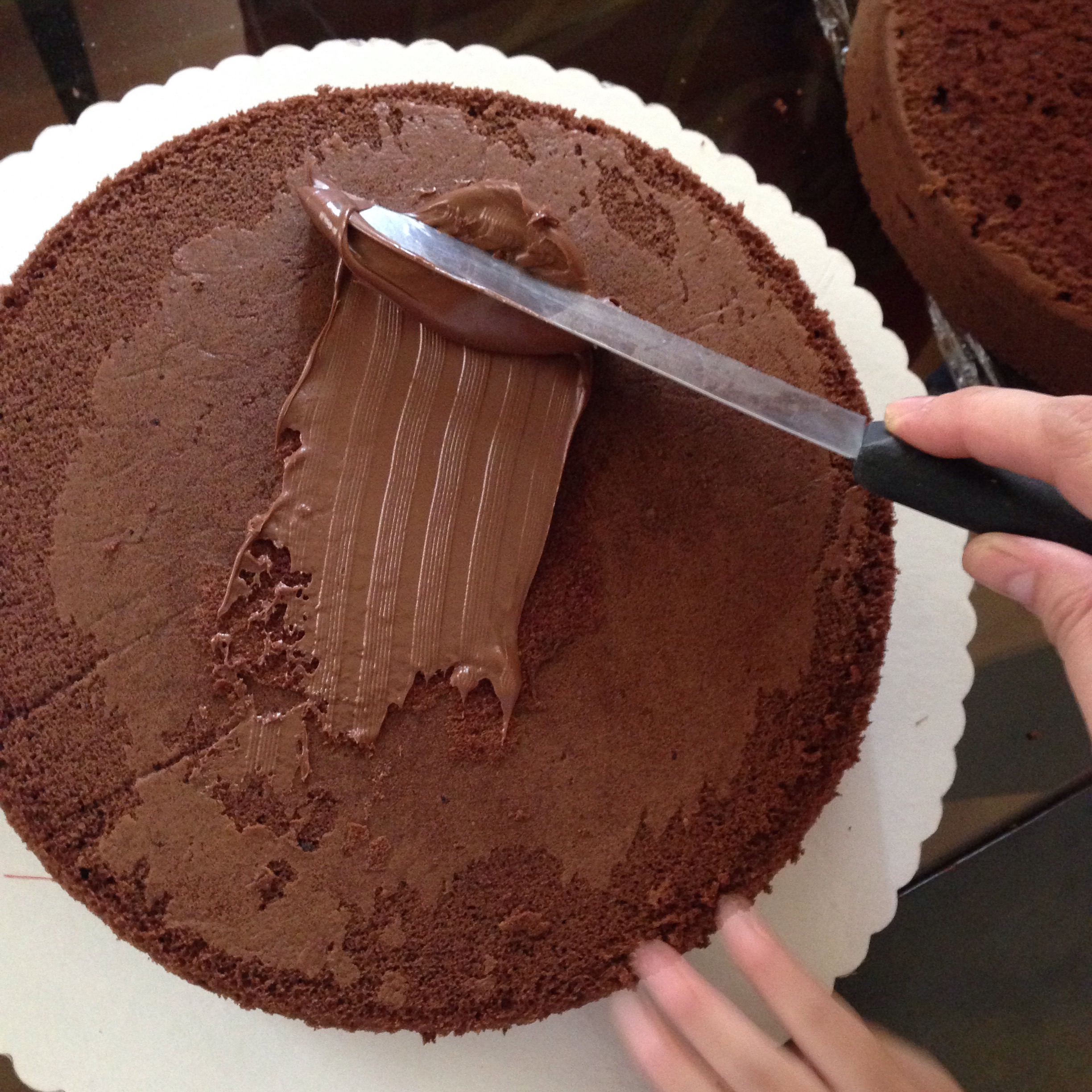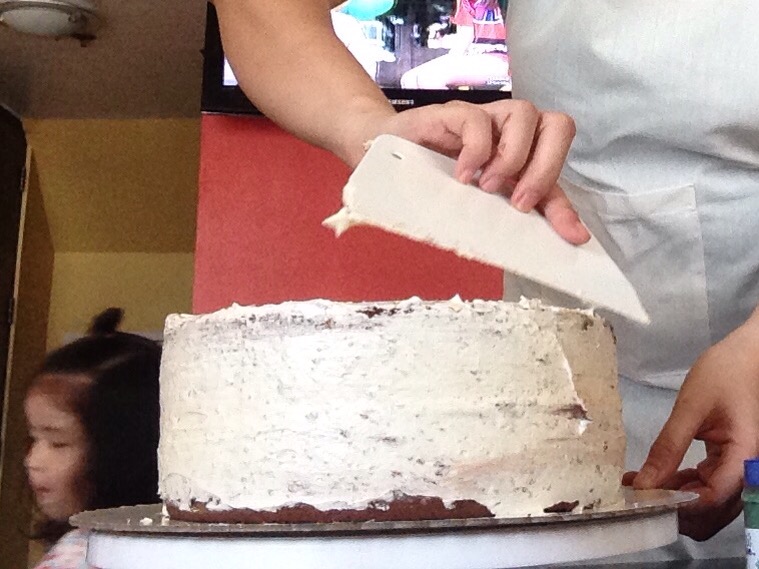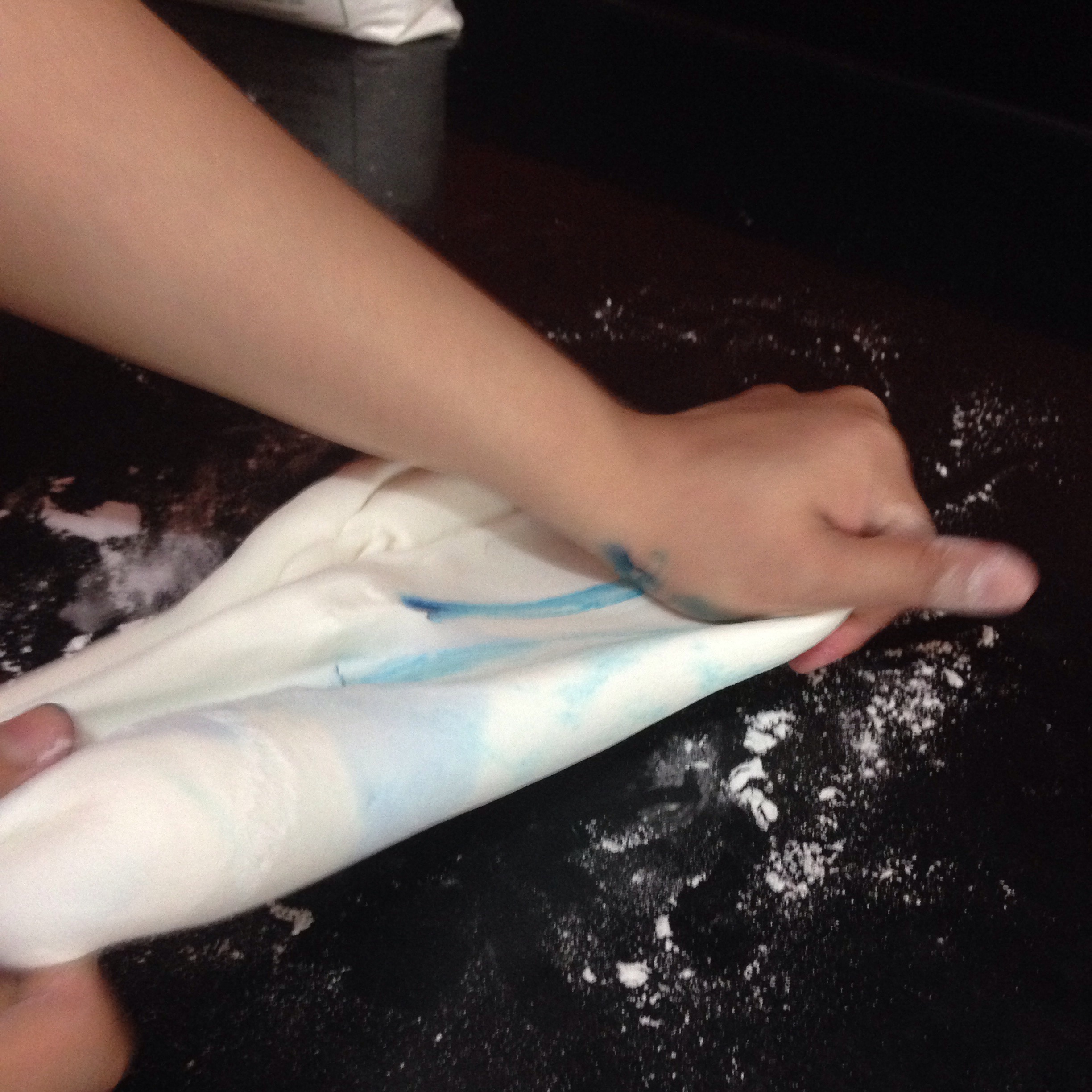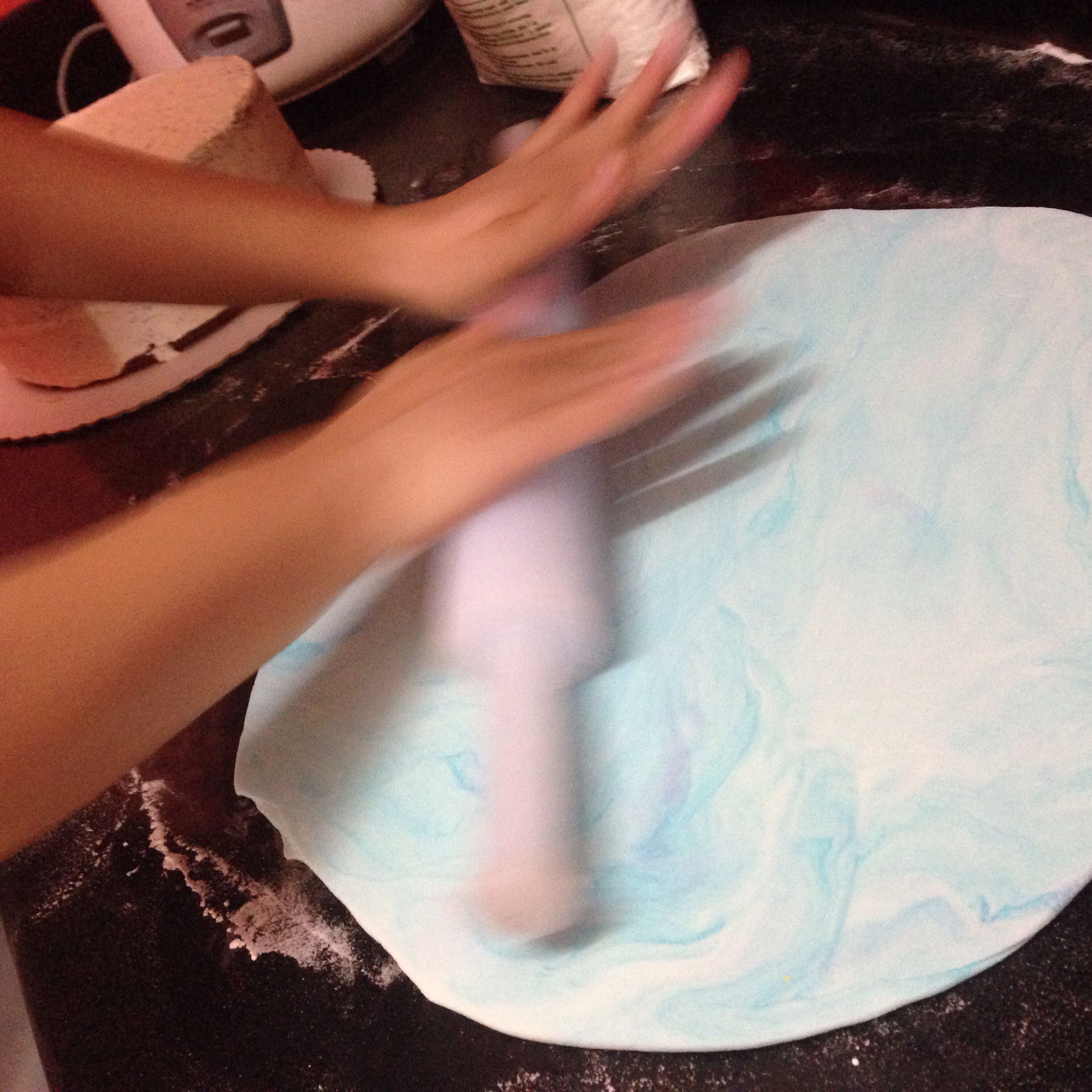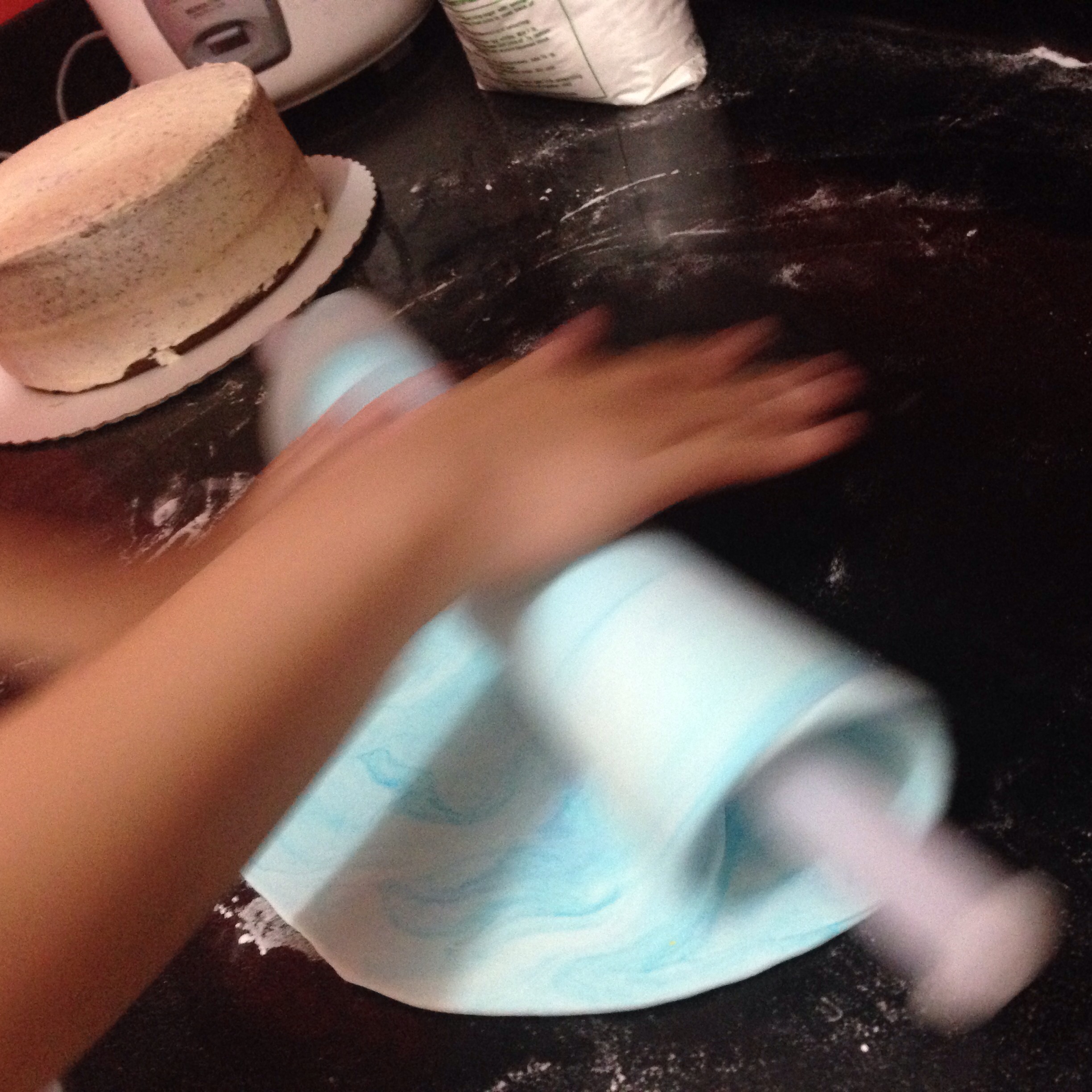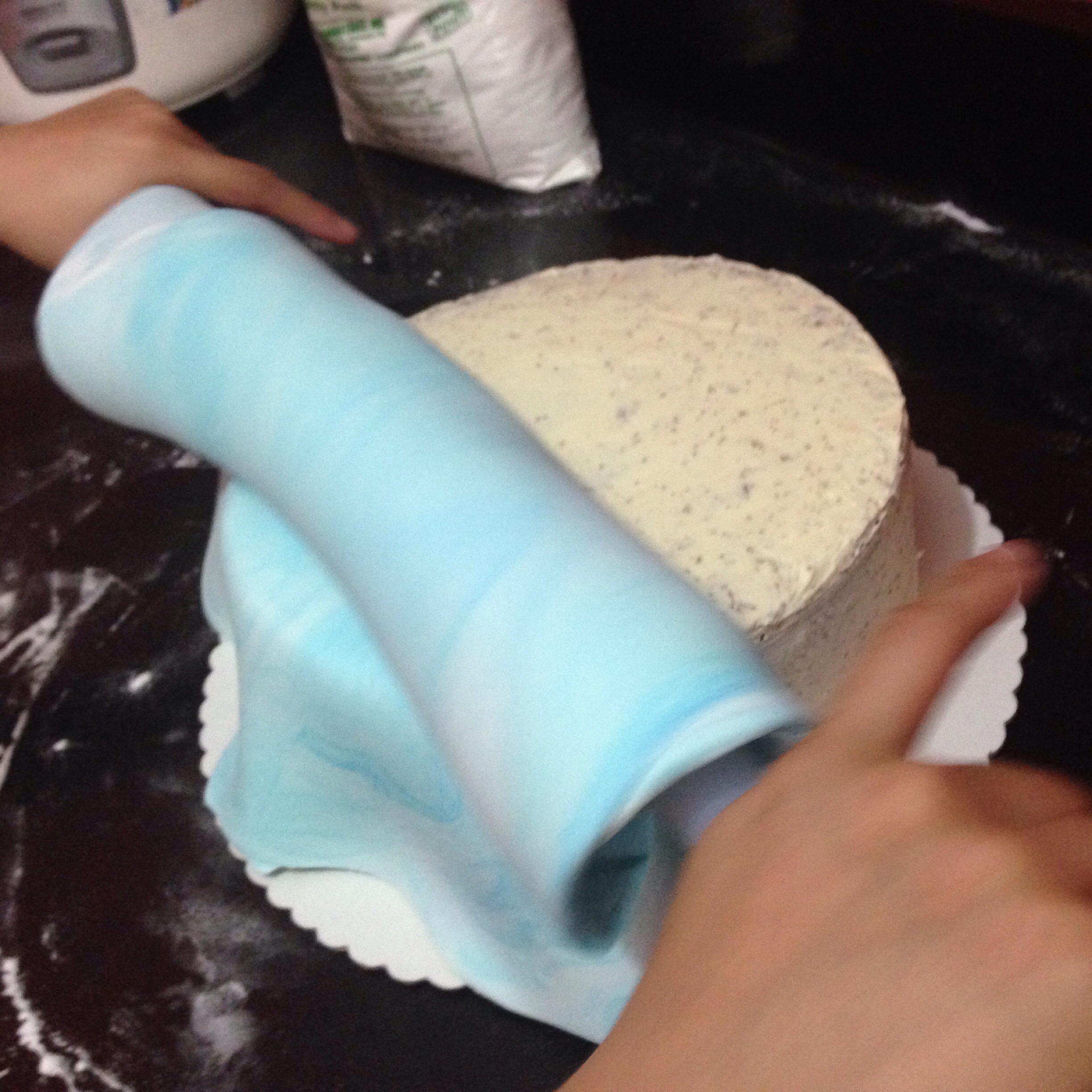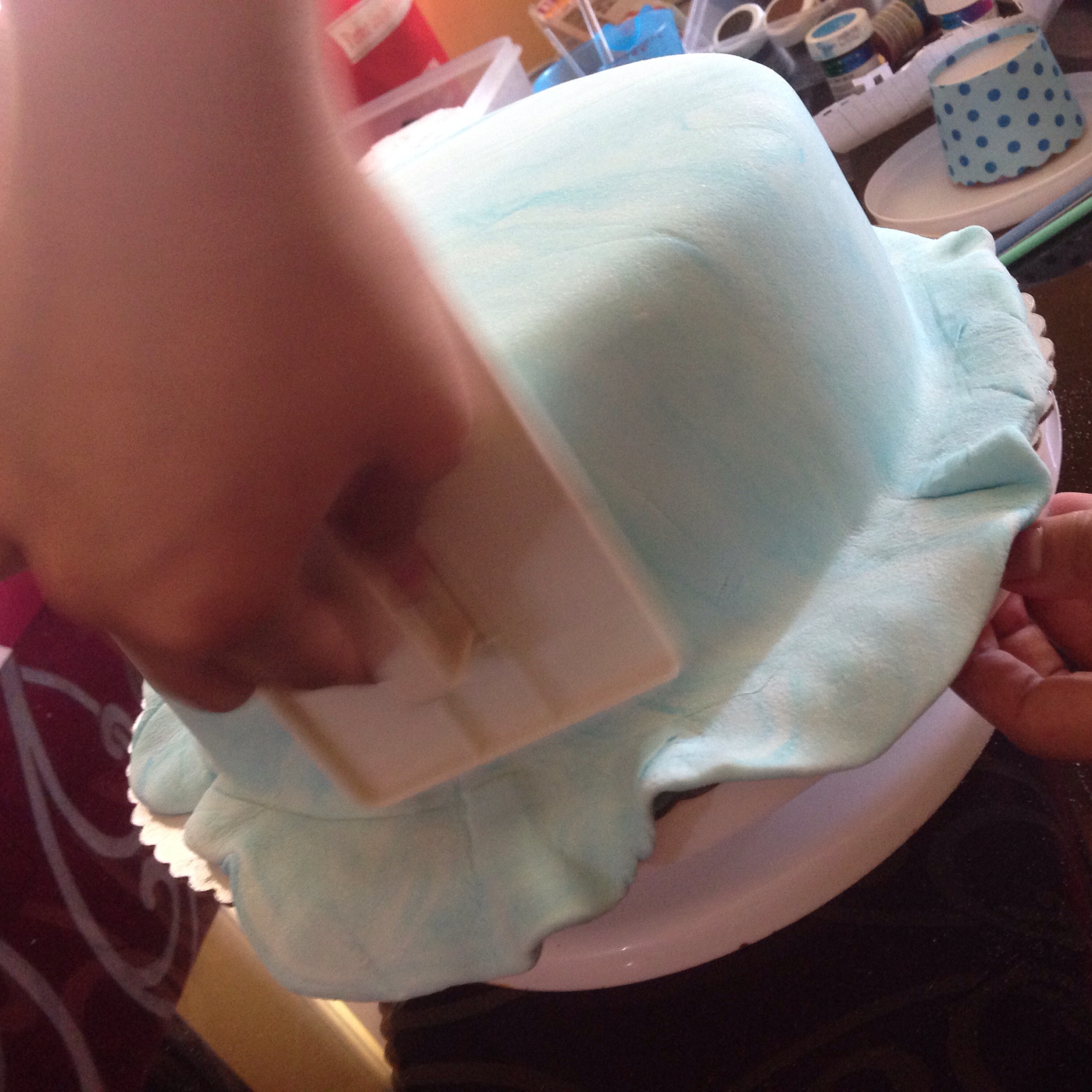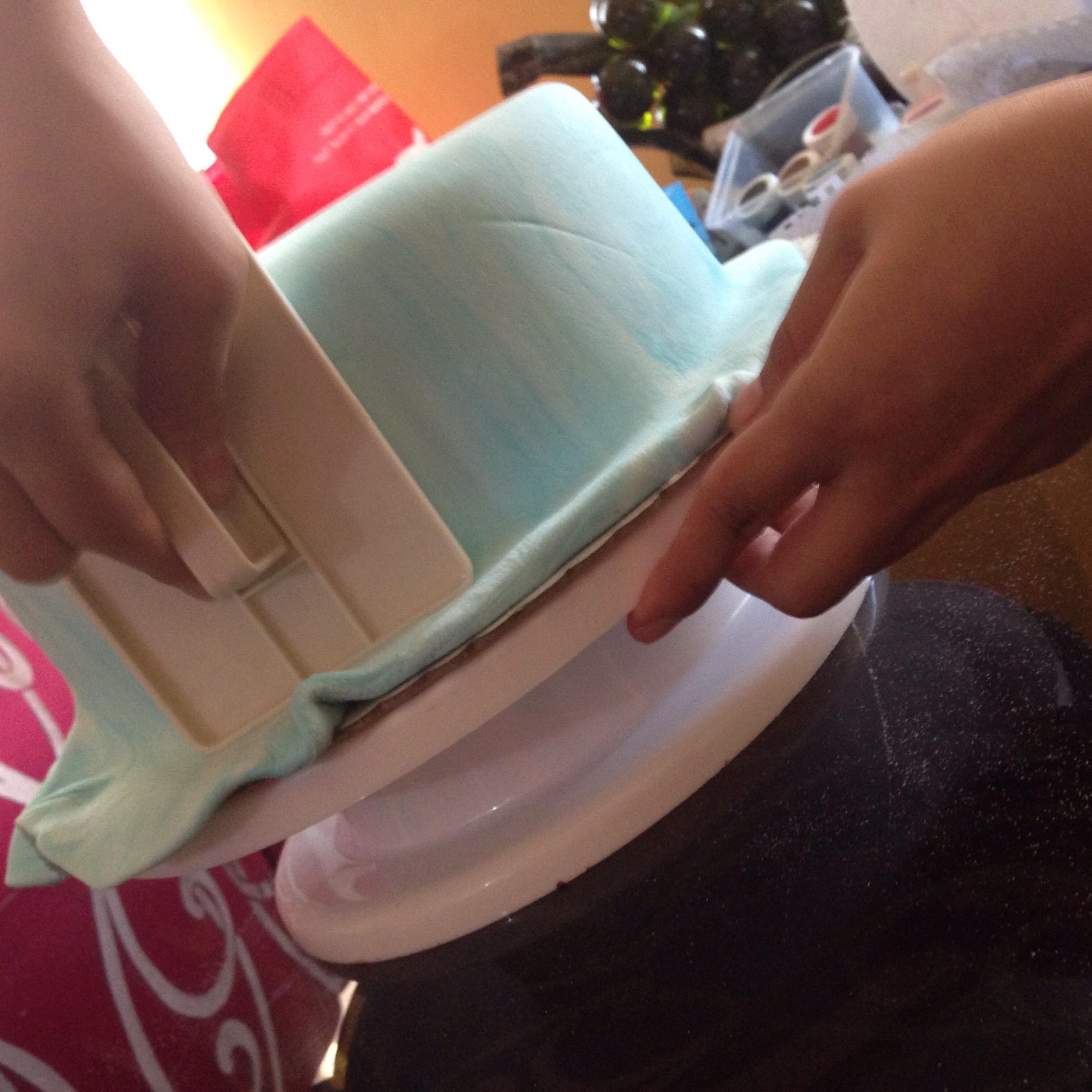 For the Fondant Flowers: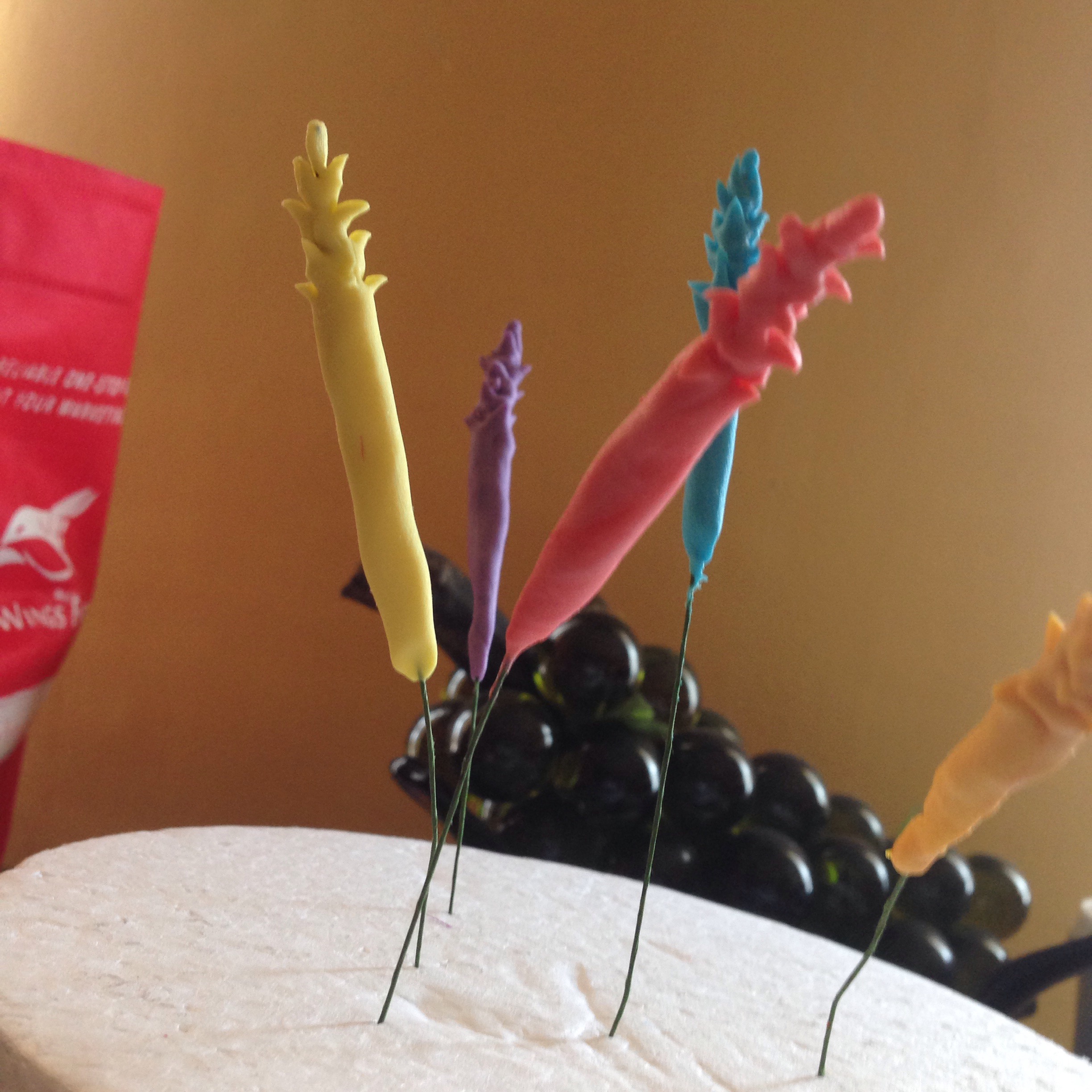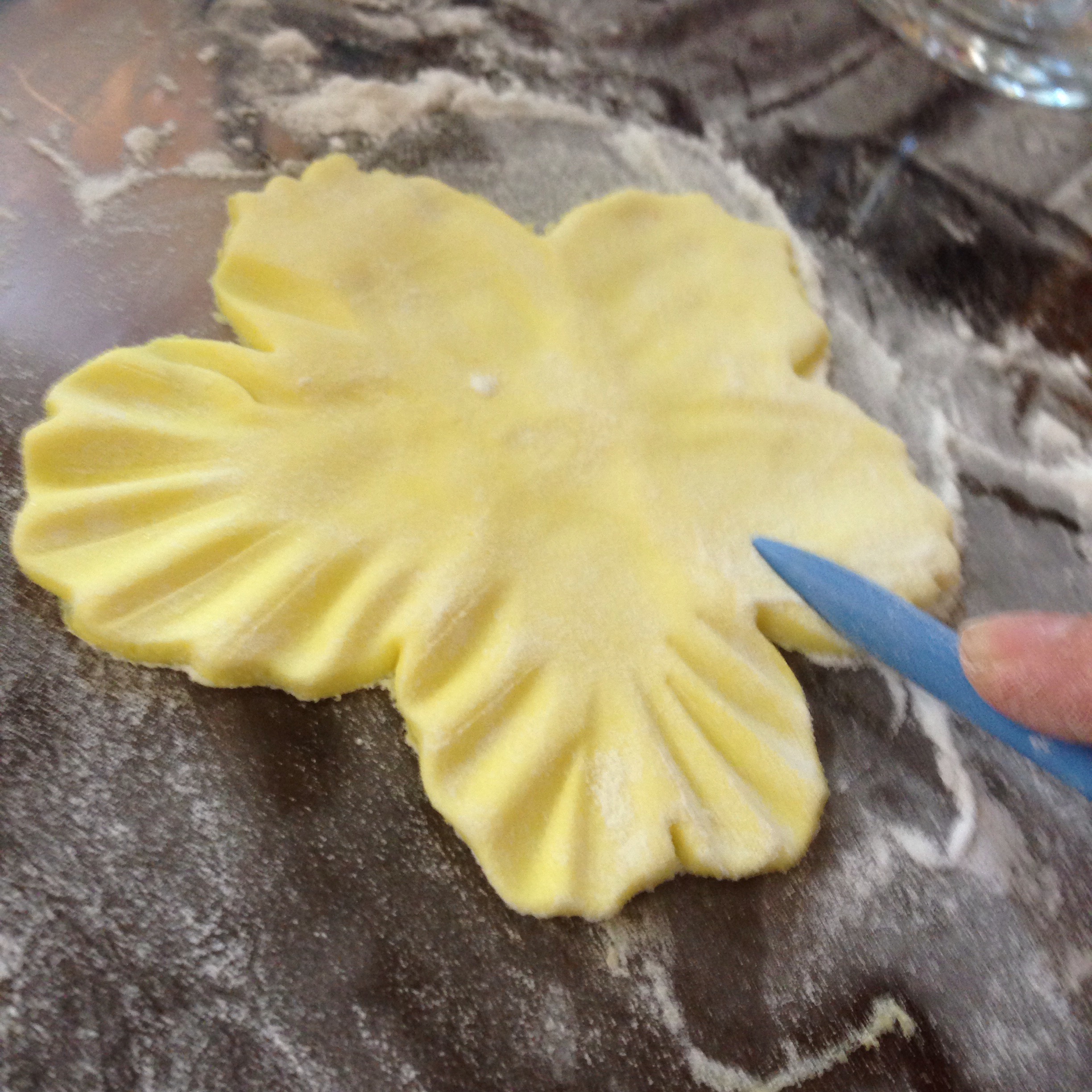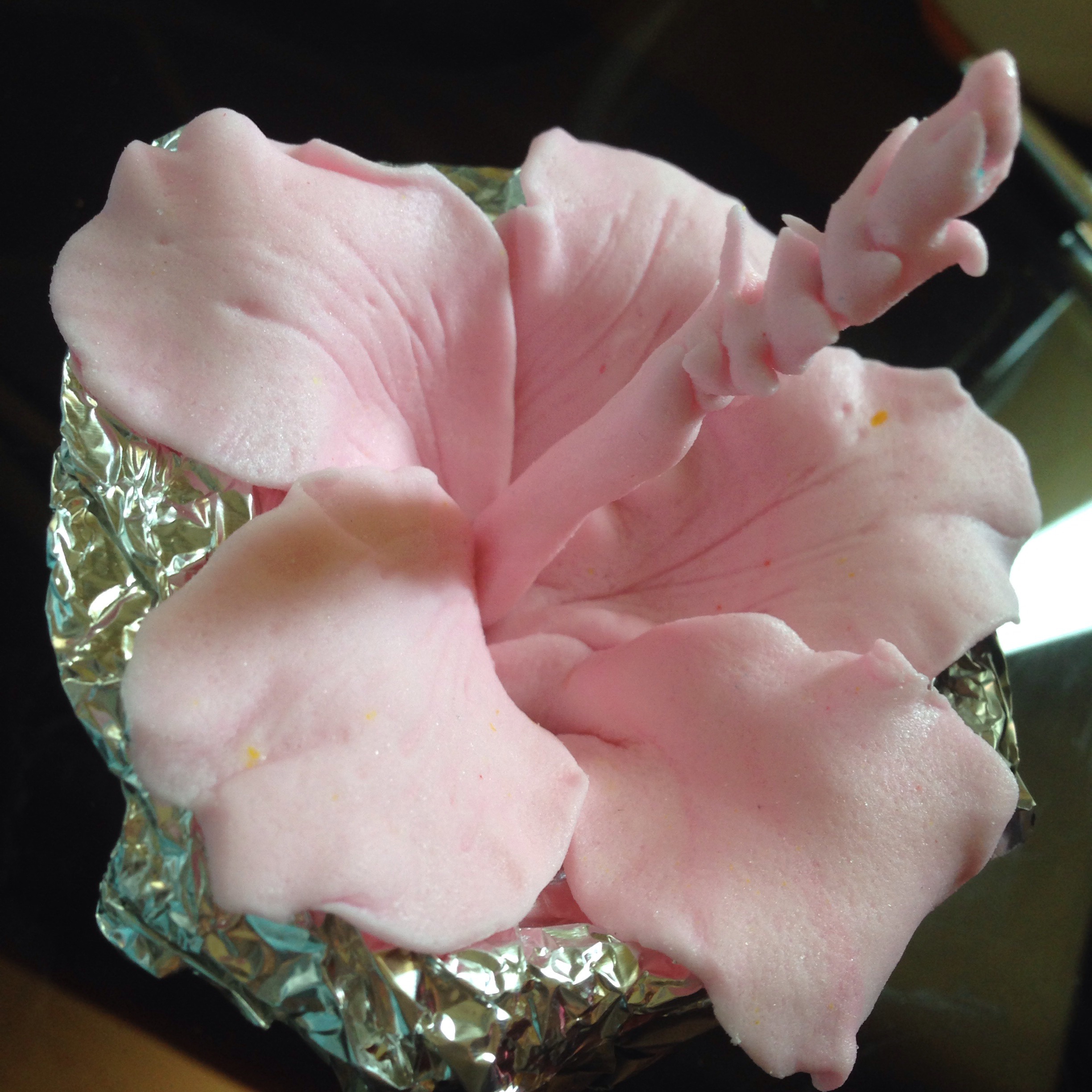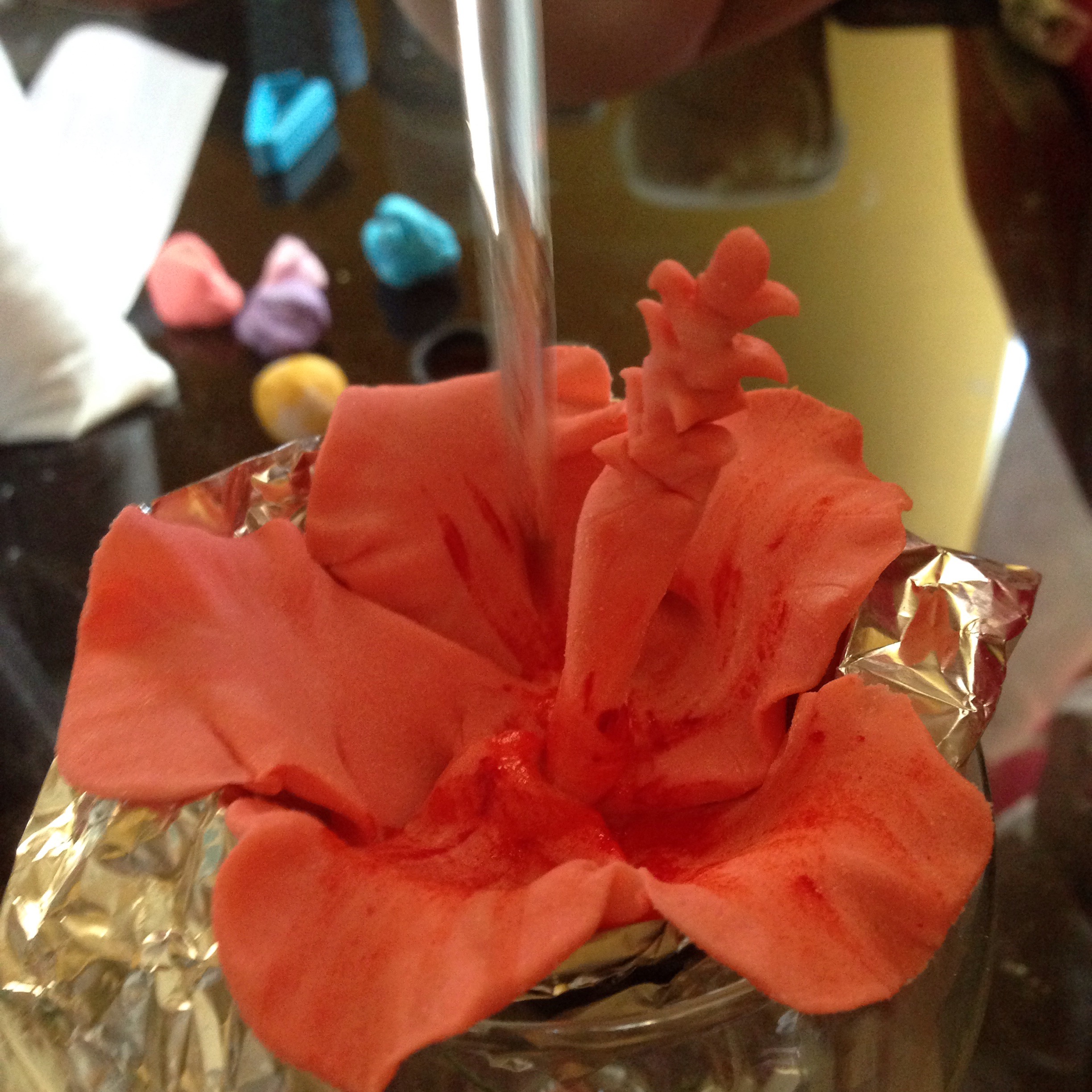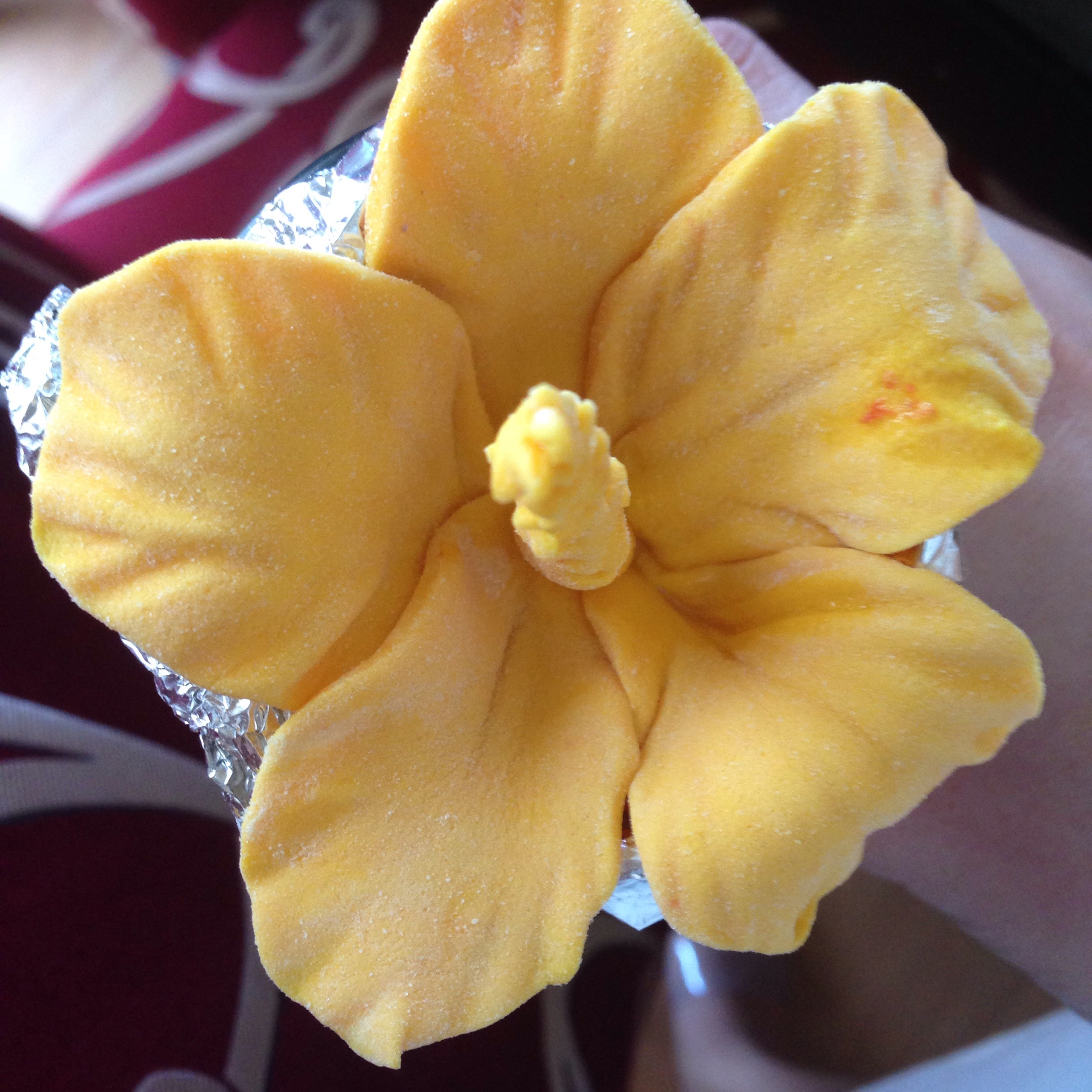 The Finished Product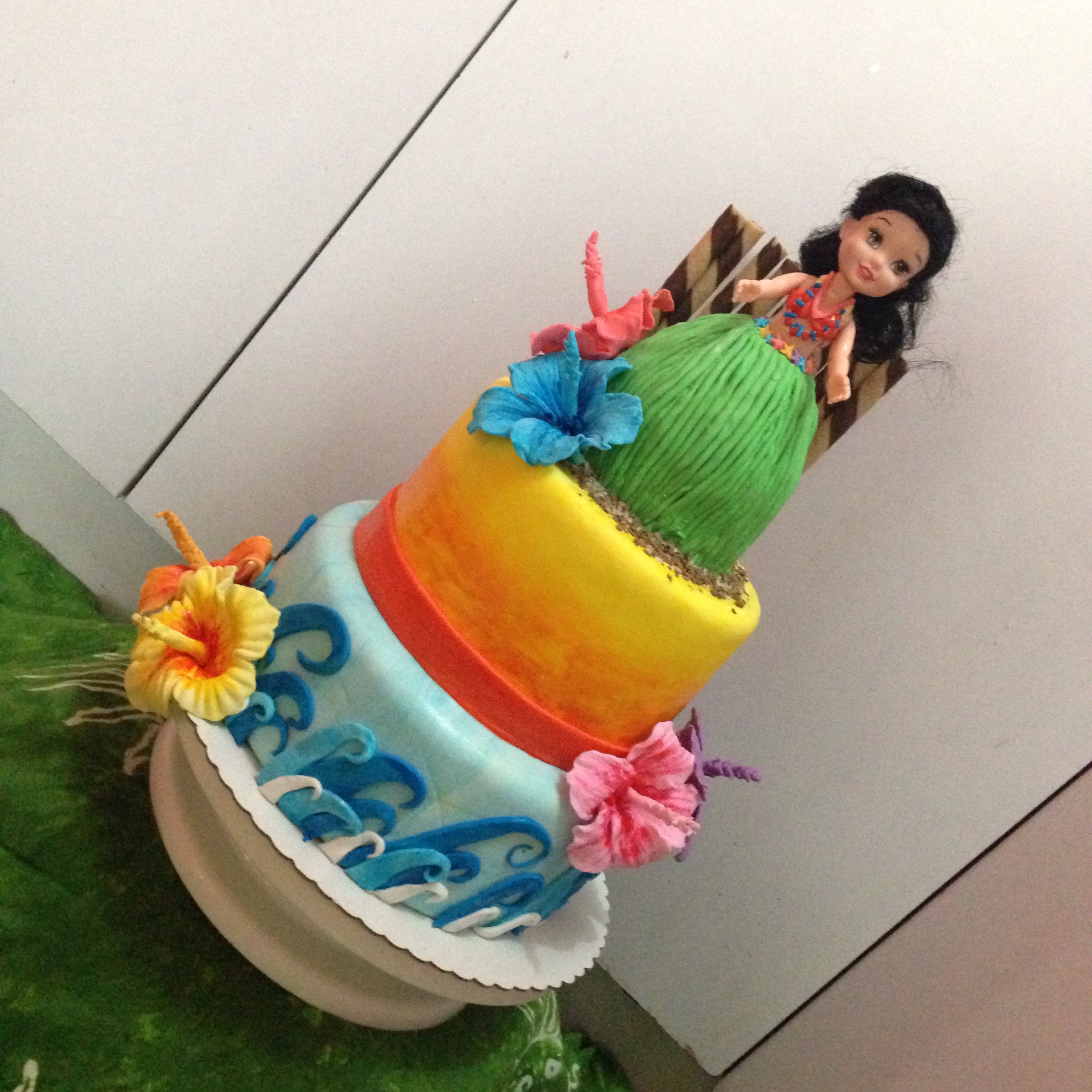 Hmmm… not perfect but not bad for a beginner. For the nth time, I still find it hard to perfectly lay a fondant and smoothen the edges. I was not very happy with our color scheme because I am more of the neutral color type of person, but since this is more of a tropic type… I leave it at that.
I will be making another one soon for my daughter's 3rd Birthday. Hopefully it will be more awesome than this. Practice makes perfect.