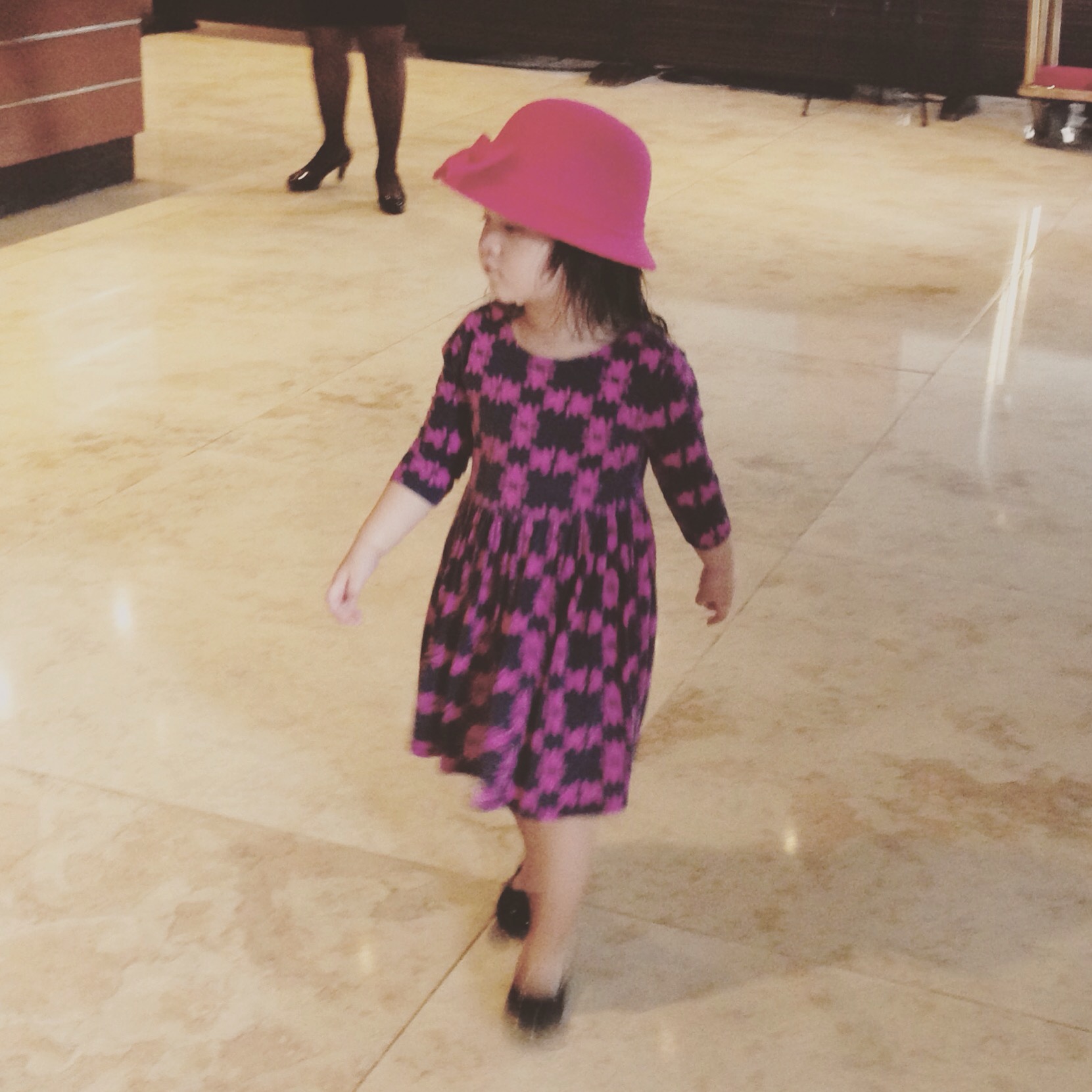 They say time really flies by so quickly when you're enjoying yourself. Well, being a mom to my Hunter, I guess I am.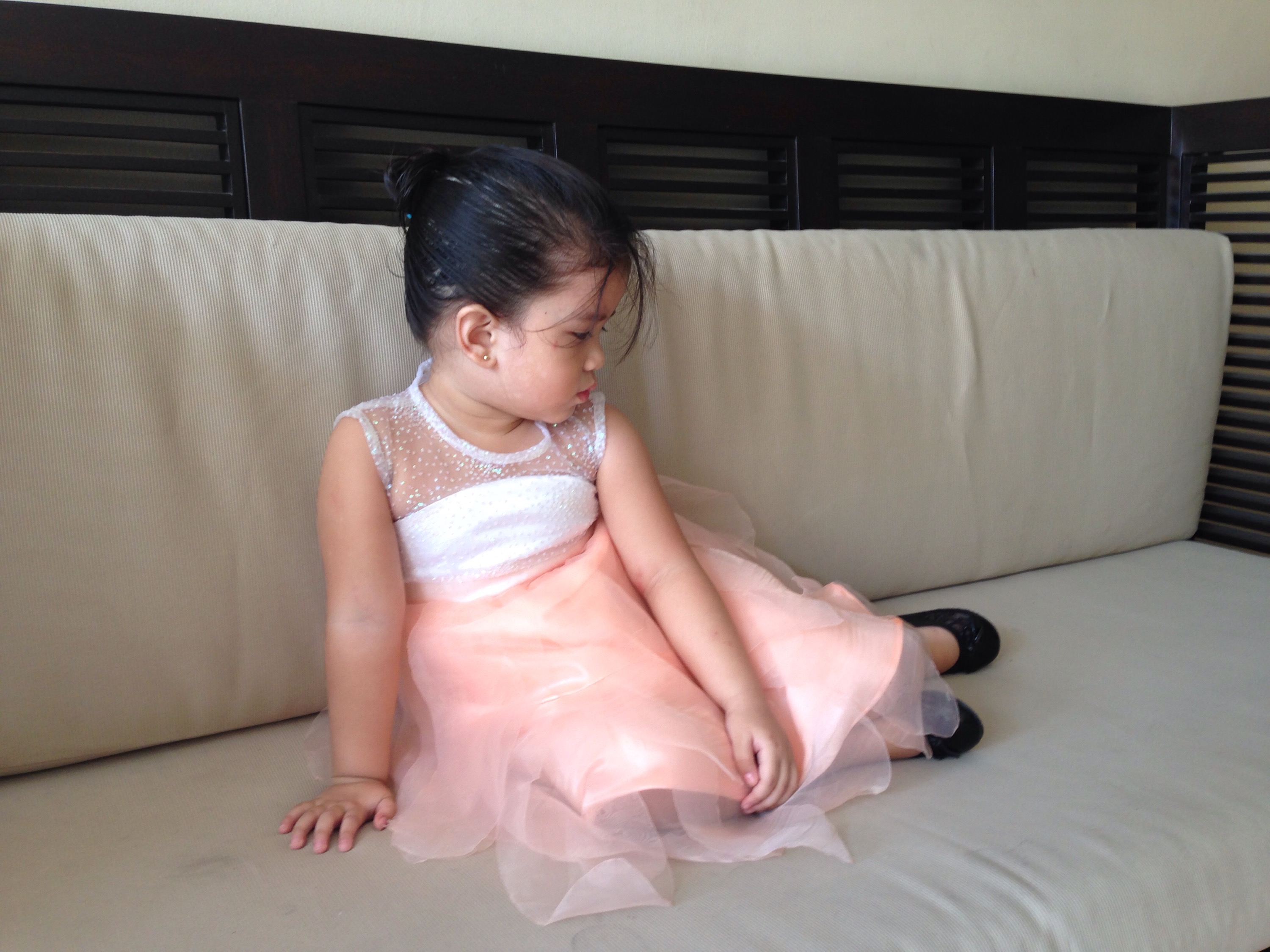 It's been more than two years now. My Cassey Hunter is now looking like a little lady with a personality so awesomely developed at her very young age. When she looks at me now with her eyes twinkling, it feels like as if she's always telling me – I KNOW, MOMMY, I KNOW.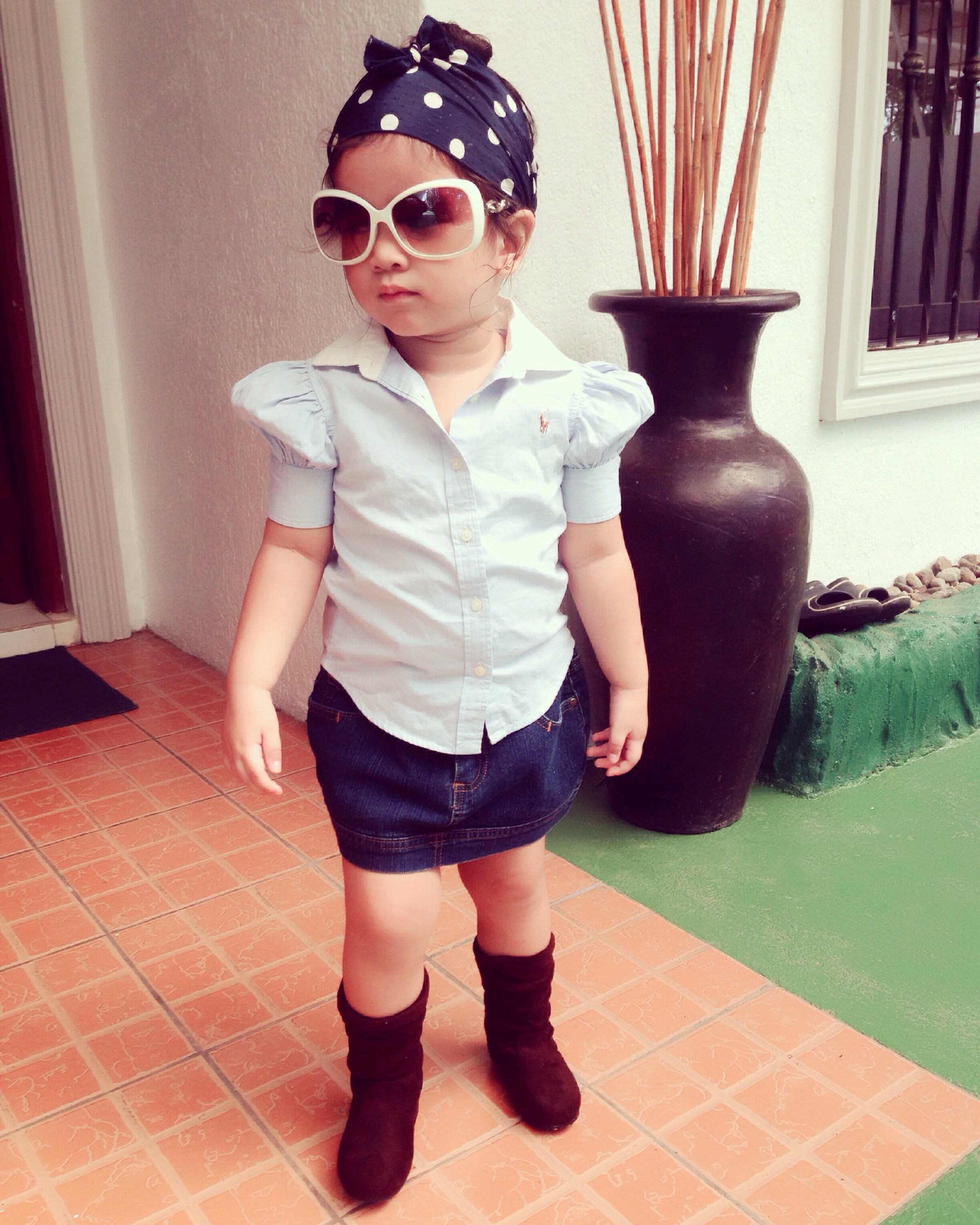 She loves dressing up… We can do it all day you won't hear her whinning.
Her passion now is singing and dancing. She has the charm of a young star and when she dances she pulls that one-sided smile as she looks away from you (as if teasing you) and continues to swing and shake her body like a really cute battery operated doll.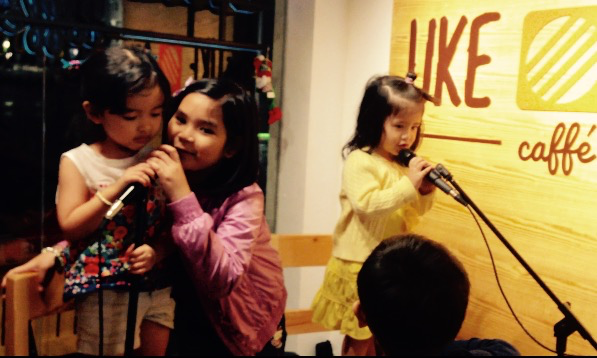 She sings, tries and tries to sing.. and learns to sing more… And tries to understand the lyrics of every song she sings. Sometimes, I ask myself, are two year olds supposed to know really the titles of the songs they're singing? Coz everytime I ask her what song she was singing, she immediately replies with the right song title. And she loves musical instruments… and I mean any type.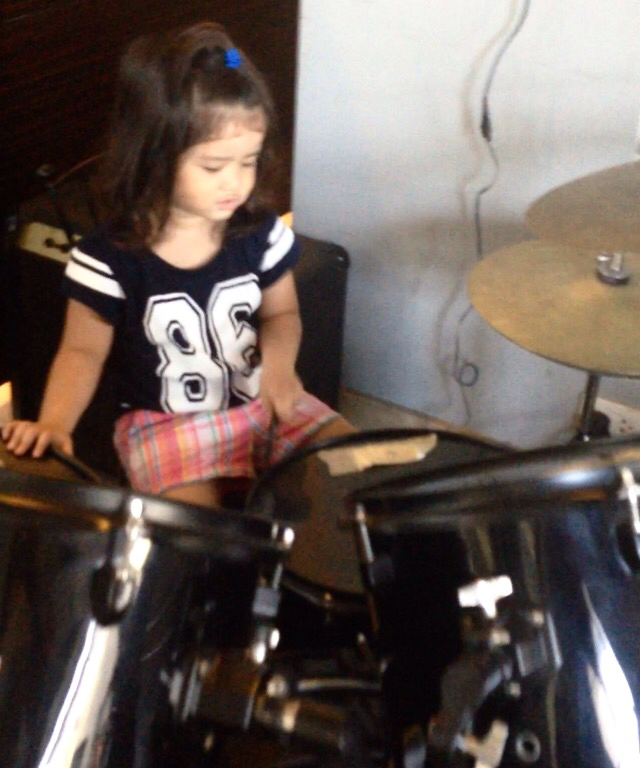 She's very much into YOUTUBE music videos now. This is kinda my fault, but I find it calms her down. We would snuggle up under a blanket watch Barbie Life in the Dreamhouse, theatre plays, random nursery rhymes or Peppa Pig.
Pegga Pig… Peppa peppa peppa peppa Peppa Pig! -Her most recent favorite thing.
Her hair now has grown quite long, almost reaching her nose at the front so we use an assortment of ponytails and pigtails to take it out of her eyes.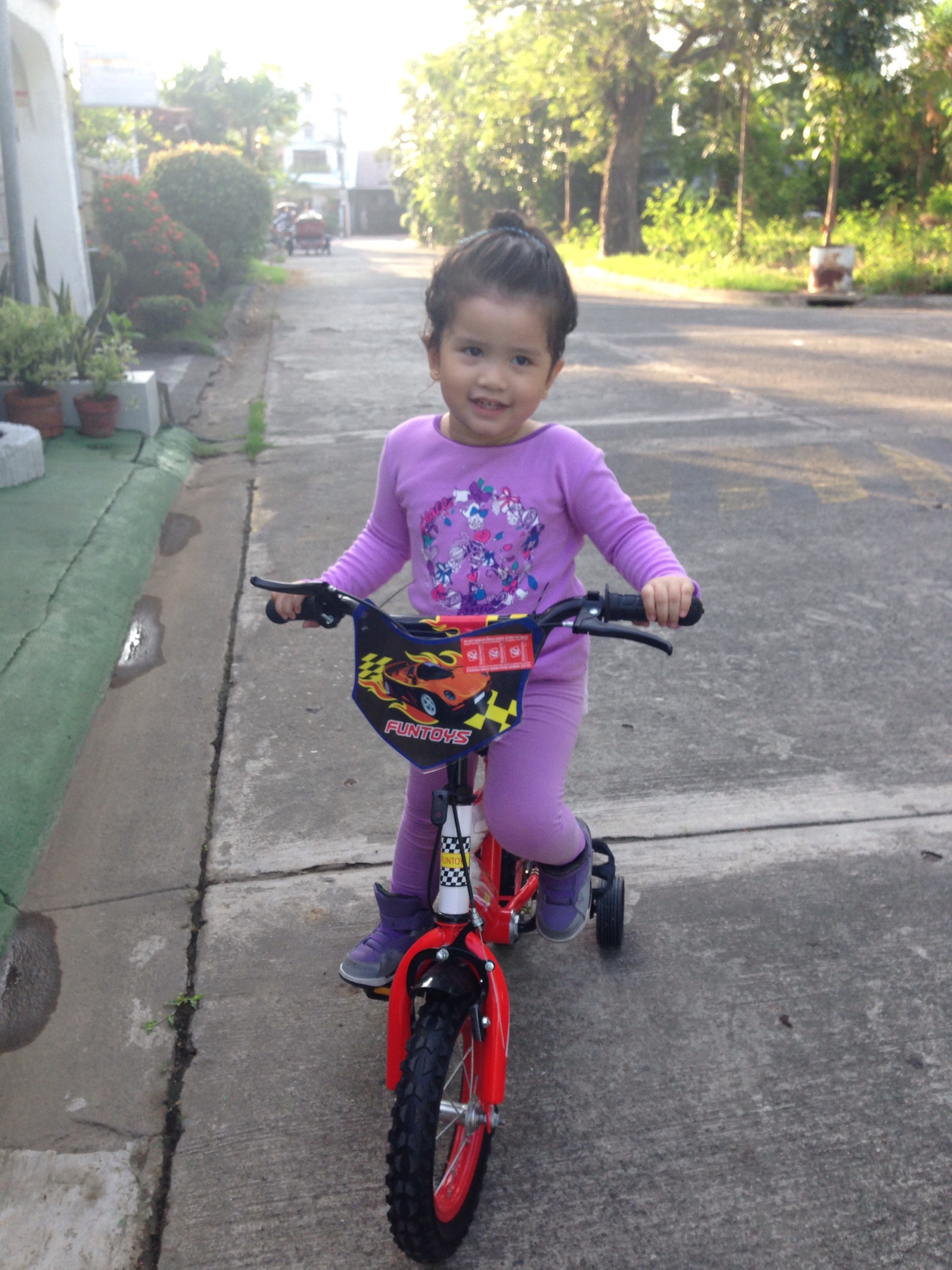 I've noticed tantrums creeping in. She's learning that if she doesn't get her own way if she cries or gets a bit aggressive mommy and especially daddy will likely step in and resolve whatever issue there is.. Like getting back mommy's iPad she was playing on. She loves Apple. And not the fruit kind.
She loves her family very dearly, she enjoys every second she spends with her cousins, titos and titas and grannies.
She loves being at the beach.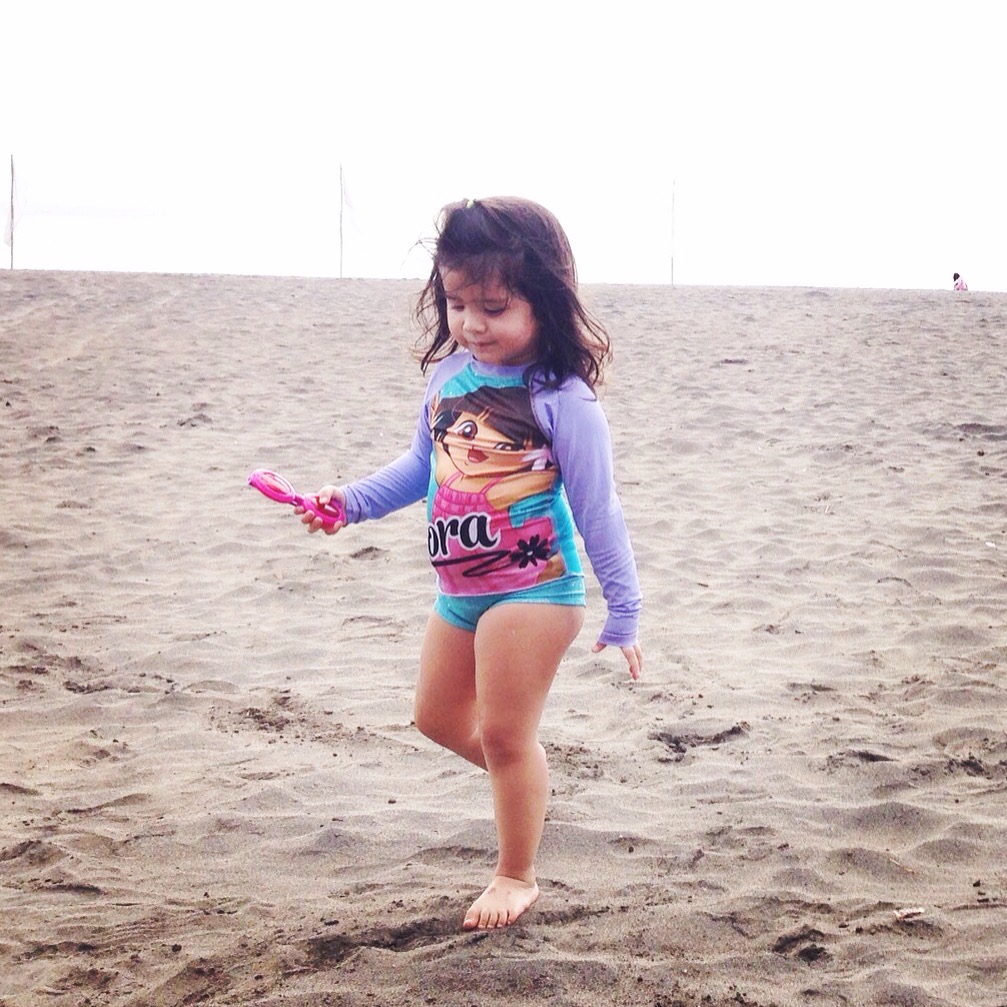 She loves Christmas so much and enjoyed everything we did the last holiday.
What I'm enjoying most about her at this stage is her innocence and being sensitive or observant of the people around her. Although she's starting to show signs of tantrums and forcing her own way, it's very mild. Most of the time she goes along, happy and very sociable, eating what we give her and just learning things.
I feel now that I somehow have coped up a lot more. I'm more relaxed now, thinking I have a beautiful, intelligent daughter, who is fun to be around and who brings us so much joy and love I have ever experienced. I always take her wherever I go, and the very few times that I don't, I miss her terribly, even for a few hours that I'm away from her, and I love nothing more than coming home to her at those times.
What's New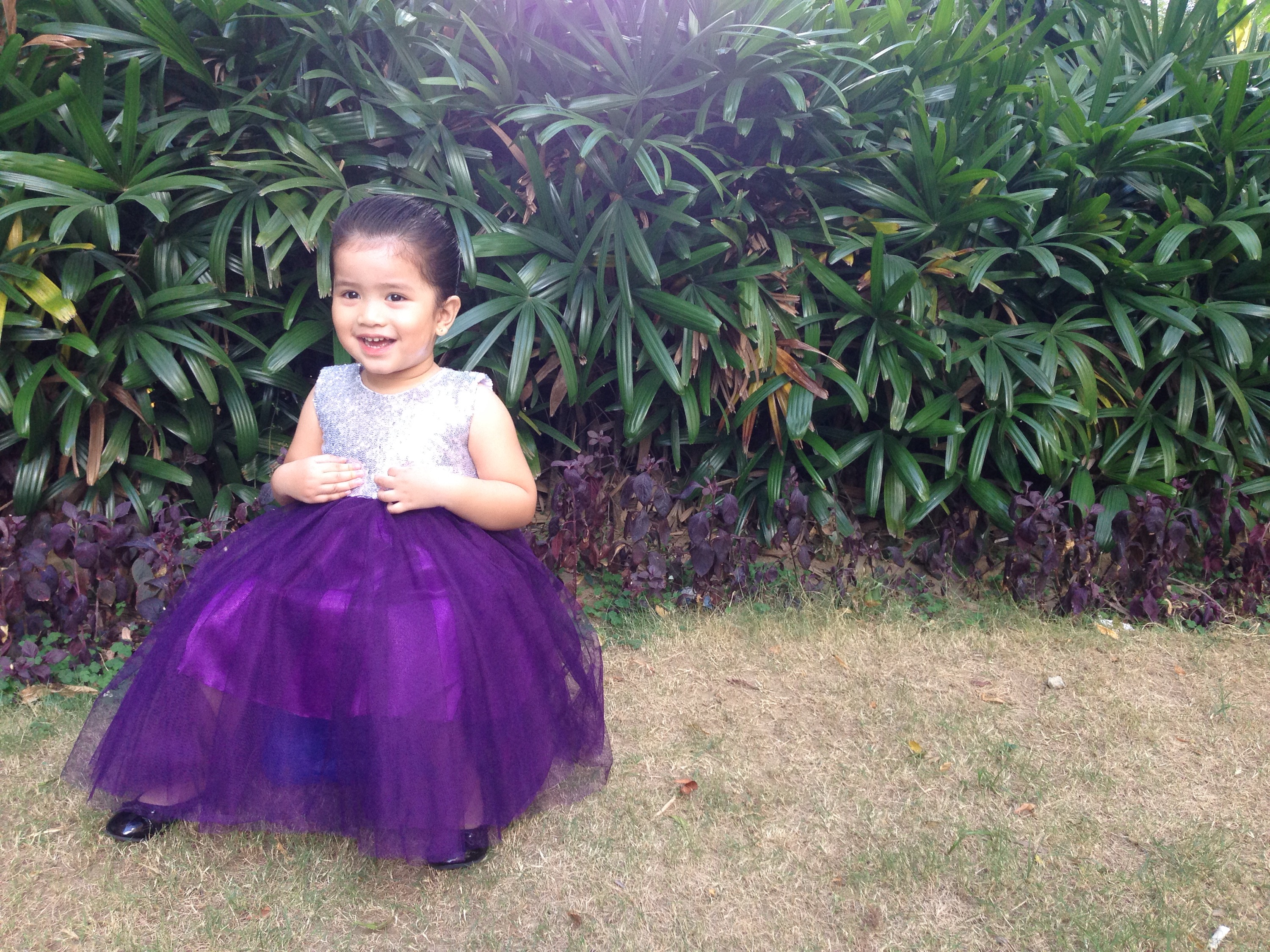 There are a lot of things that has changed as well, she no longer uses her pacifier (before she turned 2 she stopped). She started potty-training. Although she doesn't like brushing her teeth, she's beginning to learn the importance of it. She still uses the same set of milk bottles she used as a baby, although we have upgraded the nipple type, thanks to the durable  Avent bottles.
She's still on Nido 1 to 3, which started after shifting her from formula at 1.6 year old, a good and economical decision by the way.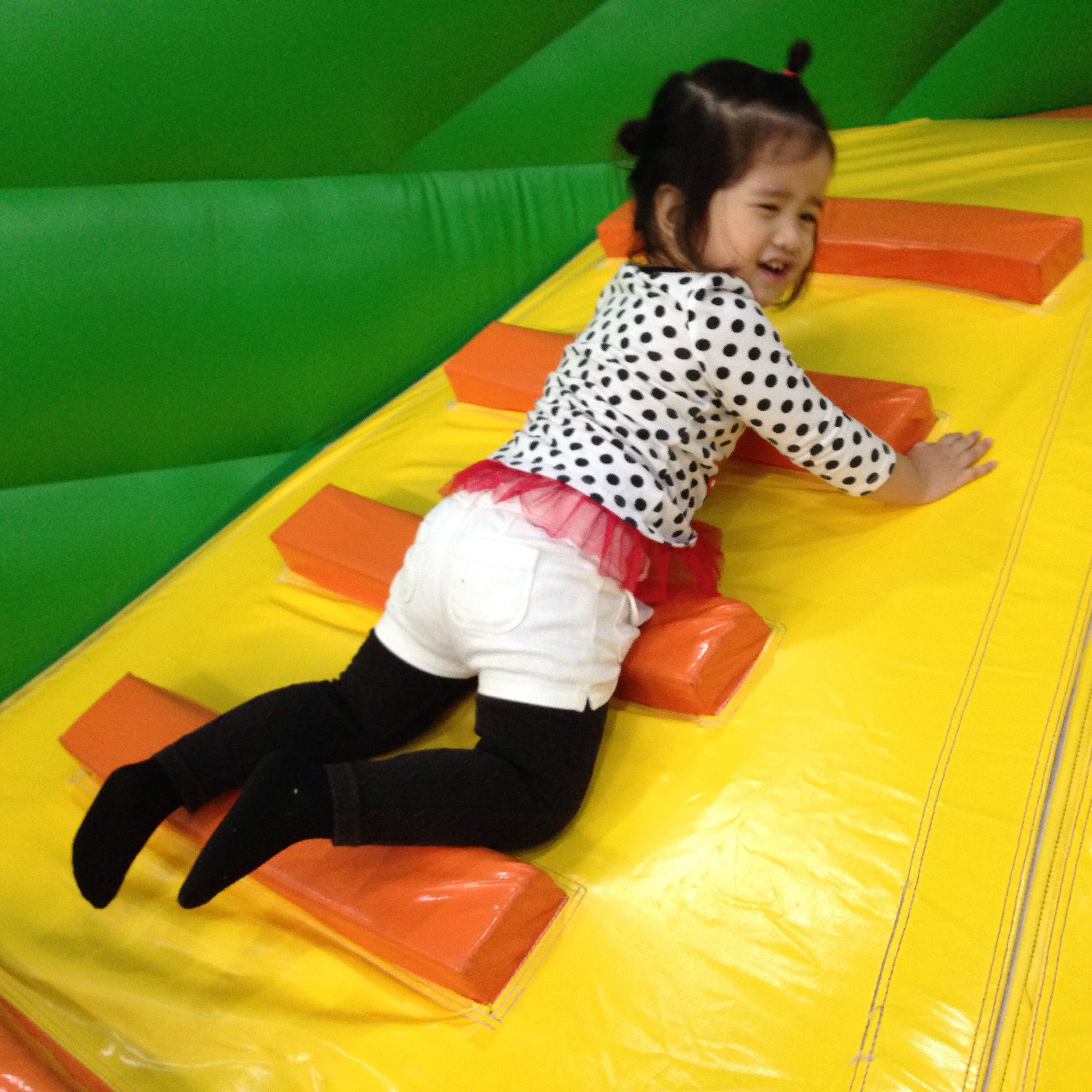 We have also shifted her vitamins from Nutrilin drops to Nutri 10 Plus which according to some reviews I've read, provides kids energy and keeps them active and strong. So far, since I started her on Nutri 10, I've noticed changes in her usual sedentary nature.  Nutri 10 Plus Syrup contains Chlorella Growth Factor (CGF) which enhances the physical growth of children. It also has Taurine, Lysine and Zinc – three of the most amazing and important minerals and amino acids that children needs in order to boost their linear growth and intelligence.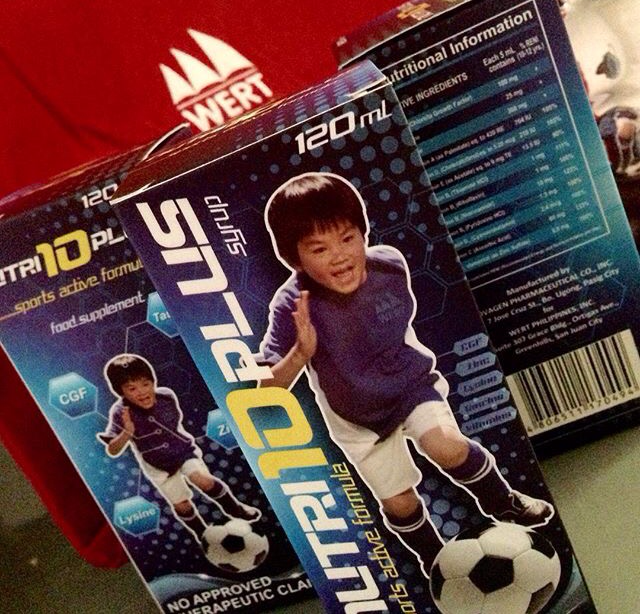 Although my daughter still takes (as prescribed by her pedia) Ferlin as iron supplement and Celin plus for her daily dose of Vitamin C. I think all these vitamins and supplements are really beneficial to the overall growth and well being of my baby.
A Quick Look


Here is a list of her recent year activities. Let's see what's coming this year..
Invented an alias for herself- "Kikay Whoops" She would say this pseudonym instead when you ask her what her name is.
Can identify shapes
Can identify letters- sings A-B-C when she sees words.. Haha
Calls family by their names: mommy daddy wowo wowa tito yon jian baning ninam tito Gru (randel) bunbun achus chabchab tyla jujun mimi ken
Eats by herself, likes shrimp most of all, followed by fish. Loves Icecream so much, and cakes or cupcakes (mostly the icings only), Rocky Road is her Fave! But asks for a purple icecream every once in a while.
Can dance gracefully (even dips), mostly ballet
Dances "uptown Funk" by Bruno Mars, in coordinated steps
Dances to the tune of All About the Bass, Your Lips are Moving, Happy, or any upbeat songs…
Can count from 1-10 sometimes tries to count til 20
Can identify colors, Purple is her fave.
Can sing abc song
Sings: Do-re-mi, Eidelweiss, a Spoonful of Sugar, Tomorrow, It's a Hard Knock Life, Where is Love, Disney's Frozen songs, Part of Your World, Hakuna Ma tata, The Show, Happy Together, All About the Bass, Shake it Off, and most if not all nursery rhymes…
Can identify animals, has been twice to the zoo, first one was at Ark Avilon Zoo, 2nd was Manila Zoo. Was looking for and expecting to see a Dinosaur at the zoo.
Another something to do for her is watch some pre-selected movie favorites.. The likes of Shrek the Musical, Frozen, Beauty and the Beast Musical Play, Barbie in the Pink Shoes, How the Grinch Stole Christmas, lion King, Despicable Me, Dalmatians 101, The Little Mermaid, Finding Nemo and The Sound of Music
Says I love You
Likes and appreciates theatre plays soooo much, first play she ever saw was Pinocchio, by Repertory Philippines, followed by Snow White and the Seven Dwarfs, also by Repertory.
Says Good Morning a Lot! Haha
Prays and then says "the end" rather than "Amen" when she finishes praying.
Truly, her progress has been remarkable and she continues to impress and amaze us each day. I do hope and pray that she stays healthy, smart, happy, strong, kind-hearted and God-fearing. Looking forward to happier days with you and daddy.. It only gets better.