Nowadays, seldom would you find a fast-food store or bakeshop that offers healthy alternatives to its hungry customers. It's sometimes a bit frustrating that you either get something too sweet or something salty or fattening in their menu as your only food choice.
We all know that fast-food, which also equates to junk food, are not the ideal food especially for growing children. And the eating habits your children pick up while they are young will help them maintain a healthy lifestyle when they turn into adults.
Fact #1 Fast-food stores are a huge contributor to the skyrocketing rates of diabetes, high blood pressure, and even strokes these days regardless of age. And it has become a worldwide concern.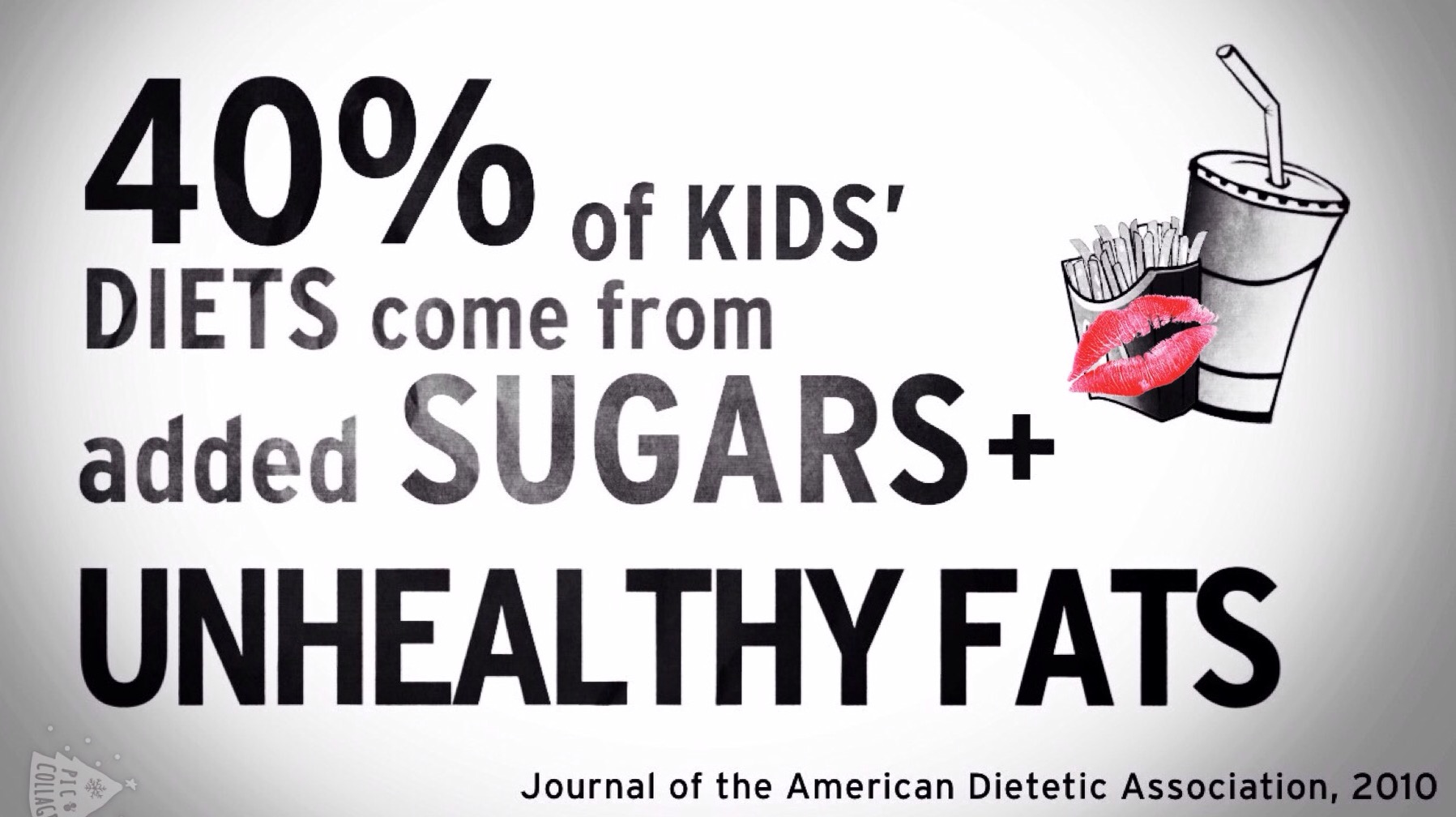 Fact #2 Food and beverage companies spend millions promoting unhealthy foods virtually everywhere kids go, so there is practically no escaping it.
Fact #3 Our country is not spared from this scenario. According to the latest National Nutrition Survey (NNS) by the Food and Nutrition Research Institute, one out of 3 Filipino adults aged 20 and above is either obese or overweight.
Fact #4 According to the National Nutrition Council of the Philippines evidence shows that overweight and obese children are likely to stay obese into adulthood and more likely to develop noncommunicable diseases (NCDs) like diabetes and cardiovascular diseases at a younger age.
Fact #5 Still there are people who just won't give up on the idea that there is still hope amidst such inevitable truth about food and nutrition industry… And I'm just so glad to have personally met the woman behind this small scale food business in Sta. Maria Bulacan. Jenina Olivares-Knoxx, the owner and manager of Bread O' Clock Bakeshop, who also happens to be the owner of KukoCo Nailbar and the OIC for Olivares Organics Corporation.
Jenina believes that if you have the will power to live a healthy life, you will do whatever it takes to do so. Her family seem to have been blessed with the right resources and they are sharing and using these resources to offer healthy choices to more people. I am a living testimony to their passion in promoting overall health and wellness, and honestly, they have continually impressed me…
Among their many other products and services, Bread O' Clock is on top on my list.
Why?
Because this bakeshop offers the best mushroom burger that I've ever tried in my entire life, and I mean it.
It was my second time to grab a bite of this mouthwatering mushroom burger, the first time was literally just a bite, from the ones I brought home for my parents months ago. Believe me, that one bite left me fantasizing about it for nights… Hahaha!
Luckily, I found time again yesterday to head to Sta. Maria, Bulacan, to satisfy my burger craving once and for all.
I went there with my daughter, of course, a friend (and her boyfriend) who also got to try and validate the awesomeness of this burger.
Allow me to describe it some more…
Mushroom Burger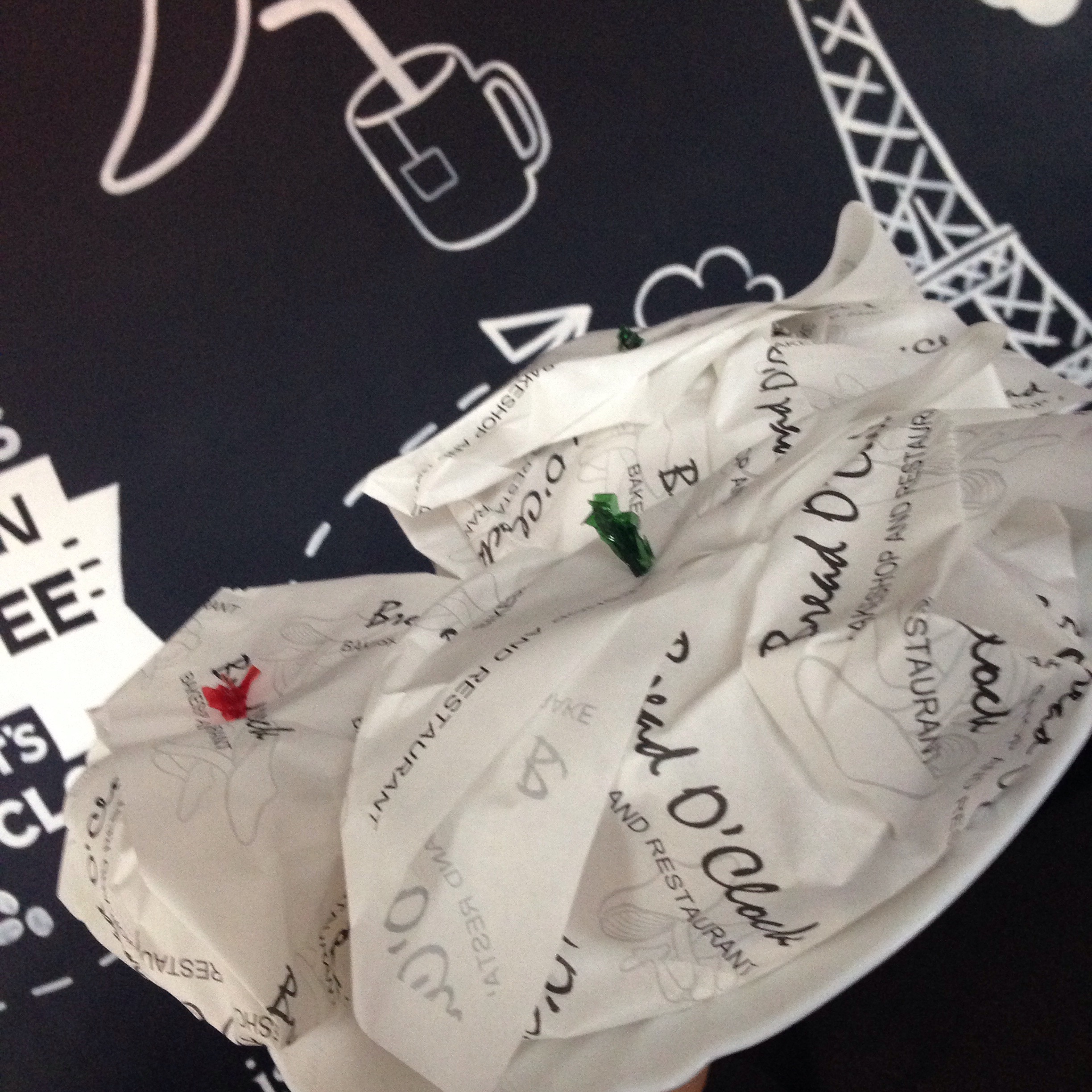 It comes wrapped in a (crisp) white linen paper branded Bread O' Clock.
The burger itself does not look as grand as some other commercially available burgers, or gourmet burgers… but never underestimate looks, right?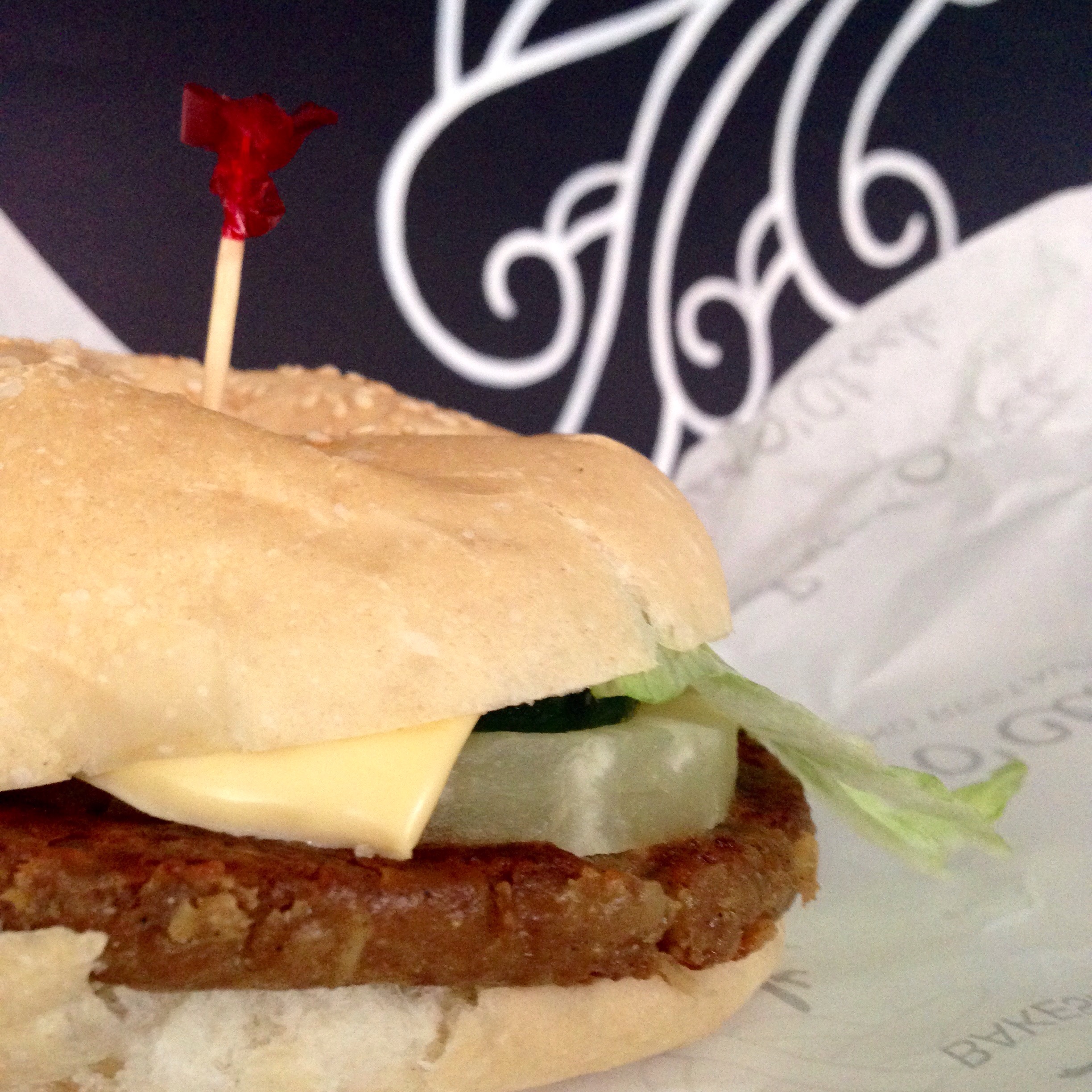 Oh well, nevertheless, this one had me at hello!
It is composed of a burger bun, which, by the way is fortified with malunggay (all their bread products are), there's cheese, lettuce, cucumber, pineapple and a special sauce, plus ofcourse the mushroom burger which is made from oyster mushrooms.
I love how playful it taste, and how it's like a real burger (like a beef burger i mean) but without a hint of mushroom. The pineapple complements its flavors. No after taste, no extenders. You won't feel any guilt finishing a whole bun.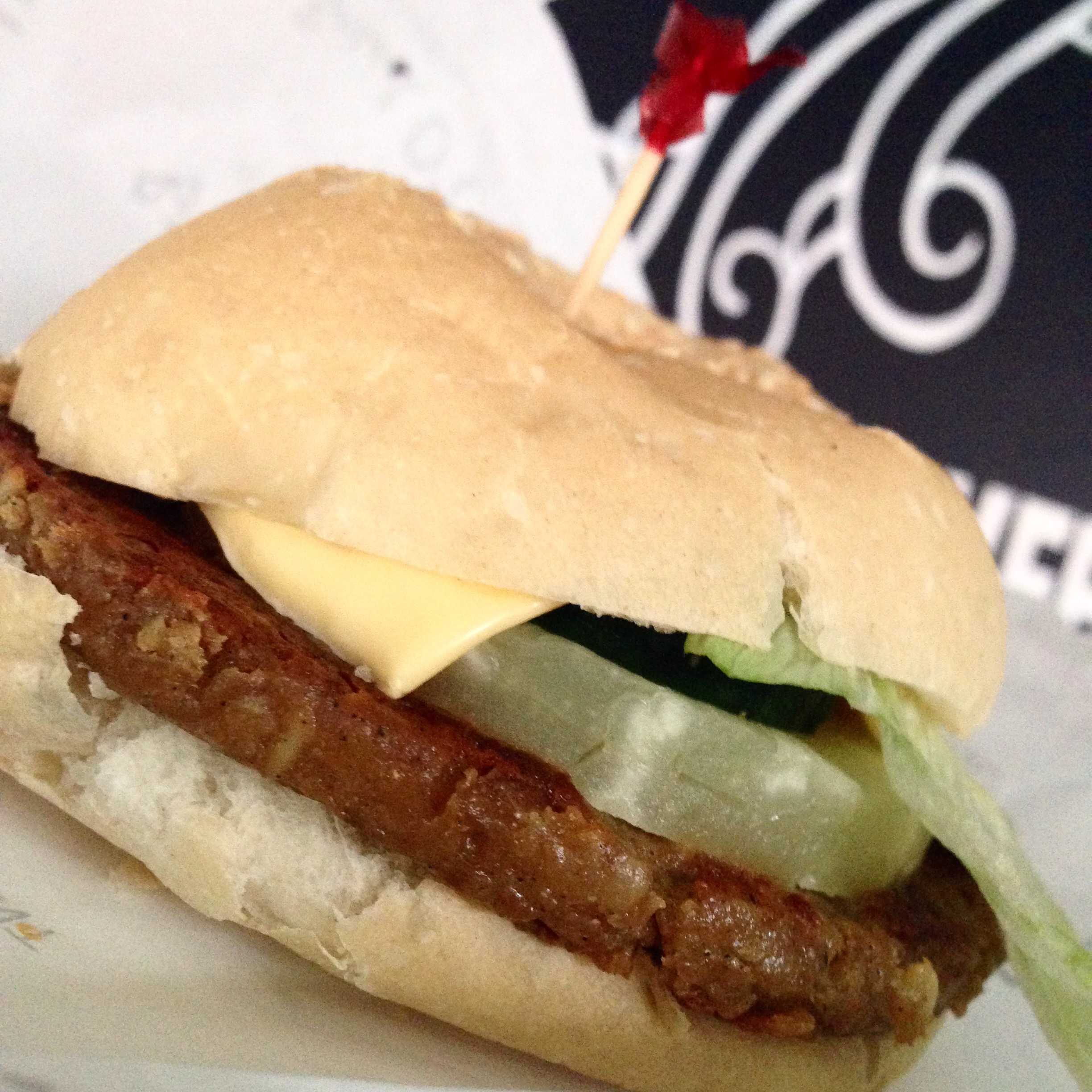 Each burger costs Php100.00, compared to the leading mushroom burger which costs Php108.00 (equivalent burger serving). They do have the plain ones which I haven't really tried, so I'll stick to this one (with pineapple). It's worth every centavo you spend.
The best part is, they also sell the burger patties per pack: Php200.00 for every 50g or 4pcs of burger patties; Php240.00 for 100g or 6pcs.
Ever tried a Mushroom Siopao?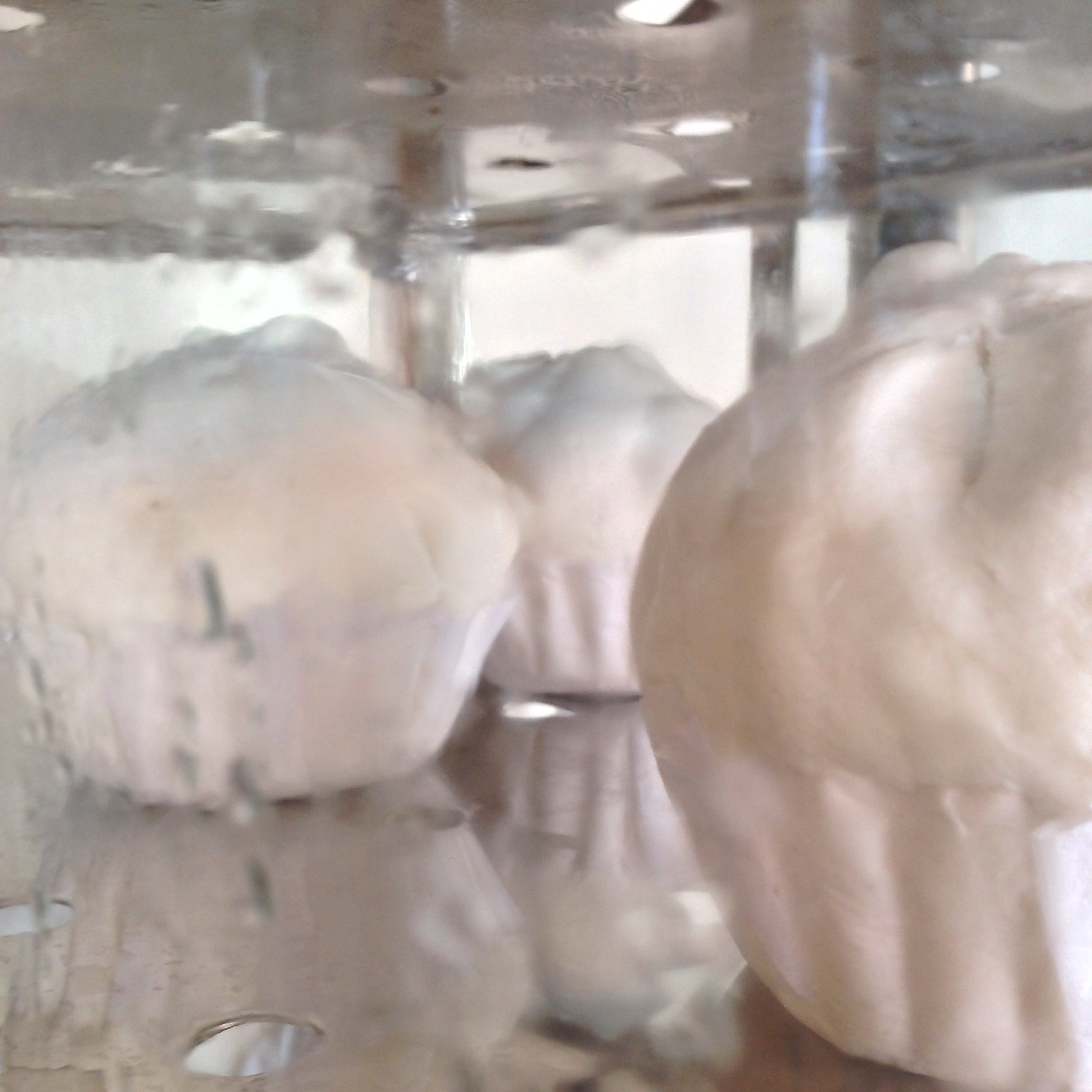 You read it right, it is a siopao with mushroom and moringa leaves. It comes in two ways, a regular steamed siopao and fried siopao. They're both unbelievably tasty you wouldn't miss the real thing. At Php12.00 per piece, I'm pretty sure vegans and non-vegans will go ga-ga over this.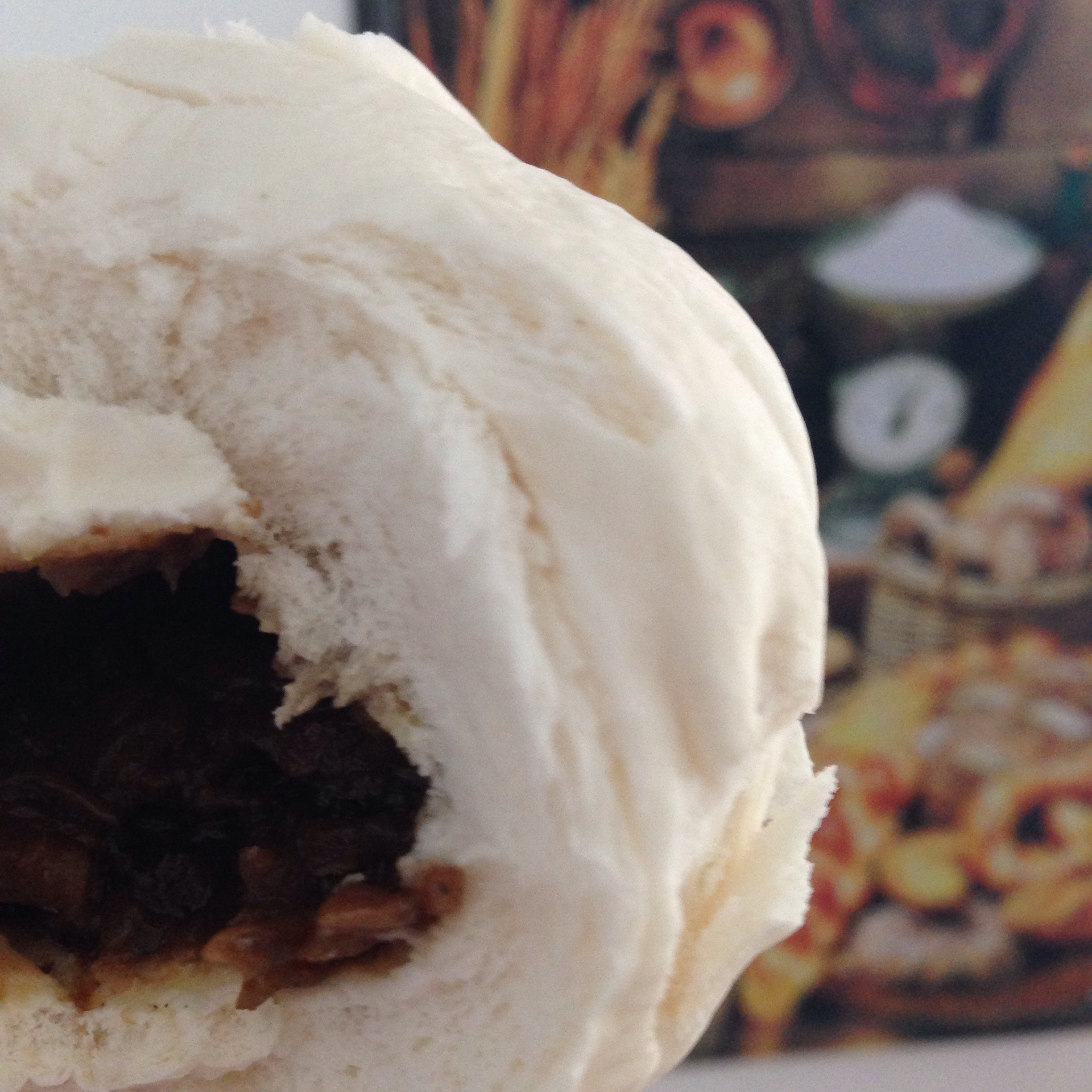 EditNeed I say, my daughter and I enjoyed both the burger and siopao to the last bite. (We shared, by the way, coz we are both on weight watching program. Hehe.)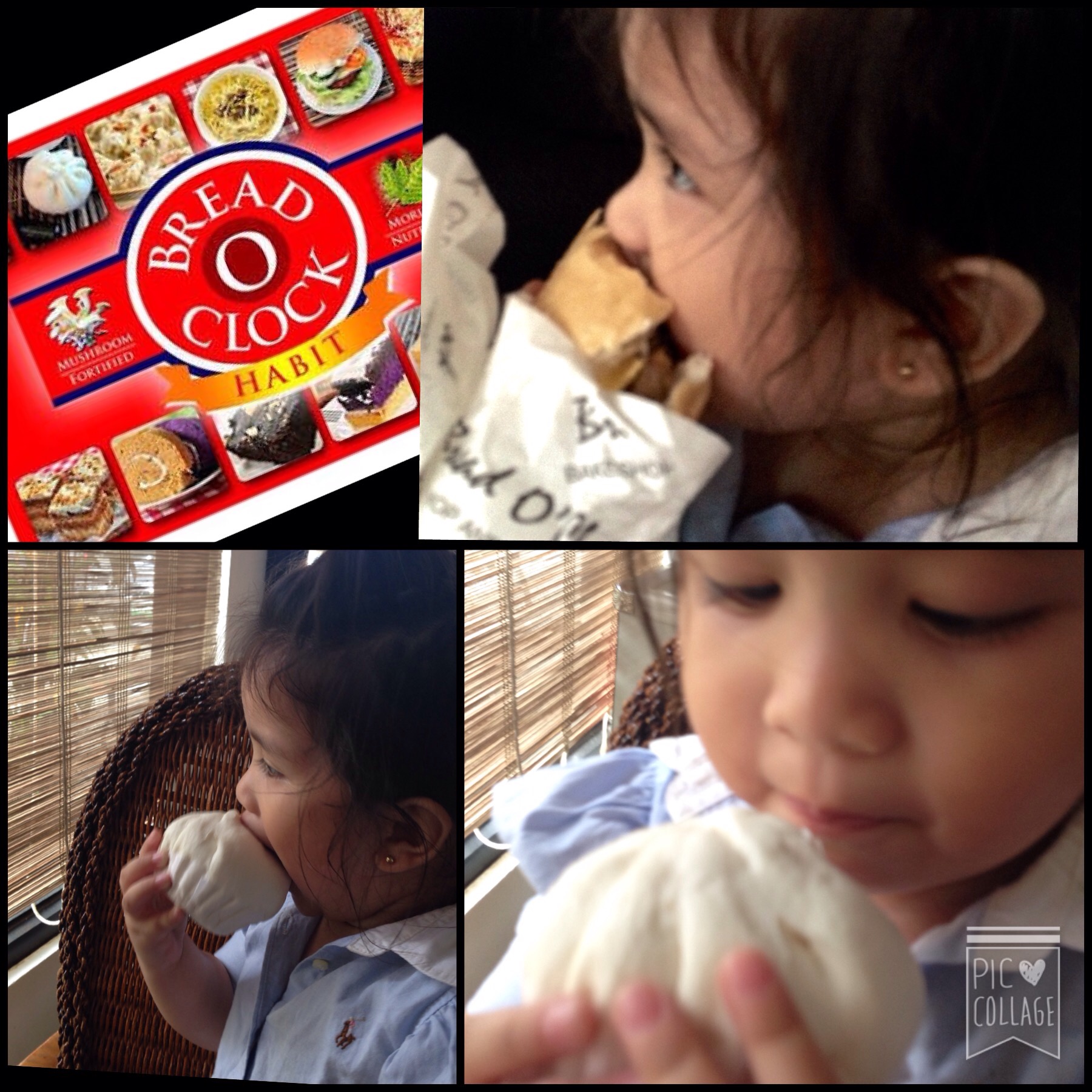 Lastly, we were served with these healthy drinks from Olivares Organics, Caya Malunggay Leaf Iced Tea and Guyabano Iced Tea both with Honey Apple flavors. These products are organic and perfect for natural detox. Taste very fruity ans refreshing.

Each bottle is Php30.00, and is available for bulk orders (for online and walk-in customers). All their products came from their own plantation located at San Ildefonso and Dona Remedios Trinidad, Bulacan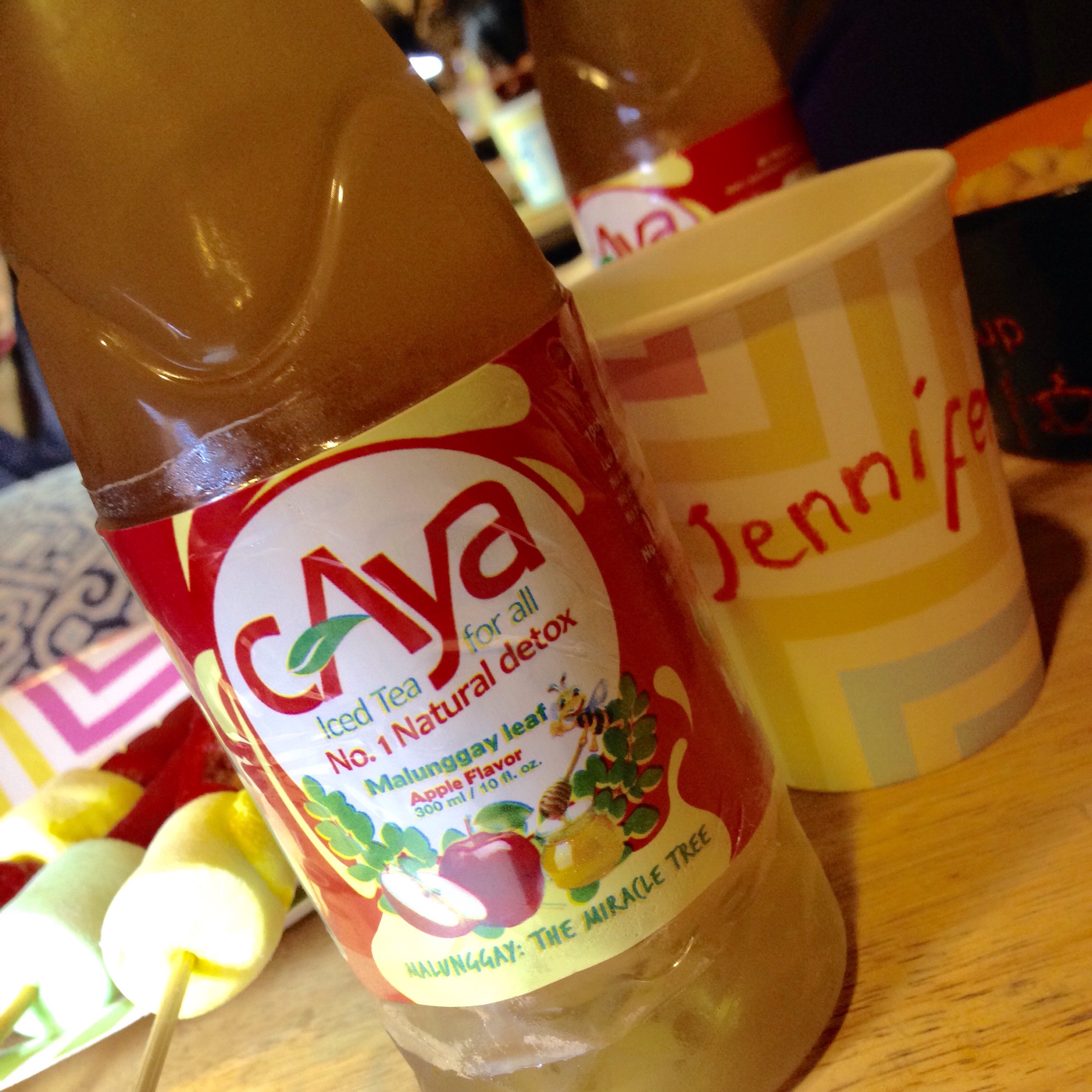 I am glad we have better options now to keep and maintain a healthier lifestyle. I'd definitely go for the healthier alternative any time, any day!
Being a mom and an advocate myself of healthy living, I would sure go my way promoting products and companies with a good cause such as this. Props to Olivares group of companies for continuously coming up with such products.
On being a respinsible parent.. By teaching our children healthy eating habits, and modeling these behaviors in ourselves, we can help our children maintain a normal growth and a healthy lifestyle.
Bread O'Clock Bakeshop is located at 7 JP RIZAL ST., SAN GABRIEL, STA.MARIA, BULACAN
Visit and like their FB page: Bread O' Clock Bakeshop
Website: www.olivaresorganics.com