In this post, I am putting together a couple of foreign restaurants that was brought to the Philippines to satisfy our out-of-the-box culinary cravings. Some of them has been here for a while now so better not miss out on what these restos have to offer. Todd English Food Hall, The Halal Guys, The Cafe Mediterrranean and Dome Cafe, here's just some of what they have on their menu…
Todd English
One fine weekend after doing a little window-shopping for Christmas (in other words, nag tingin tingin lang) with my daughter and her Tita Joan, we decided to try the world famous Todd English Food Hall. Why world-famous, you ask? Because it happens to be the second branch ever of that famous TV chef Todd English whose first branch is located at The Plaza Hotel in New York City.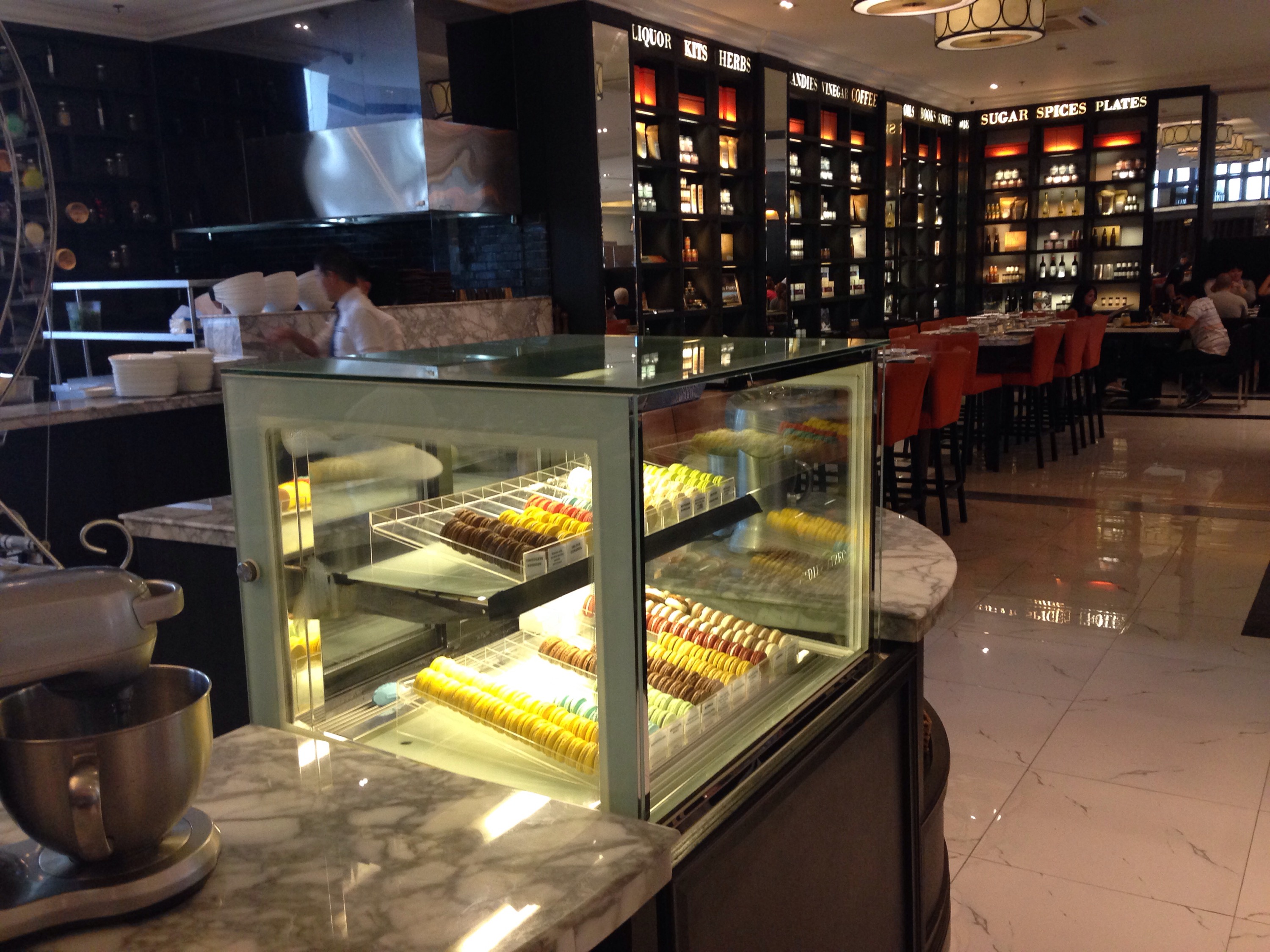 After being lead to our seats, my daughter and I went wandering around and were initially amazed by its huge interiors. It really looks like a Food 'Hall' with lots of different stations, some of which have fresh seafood displays like oysters, crabs and lobsters.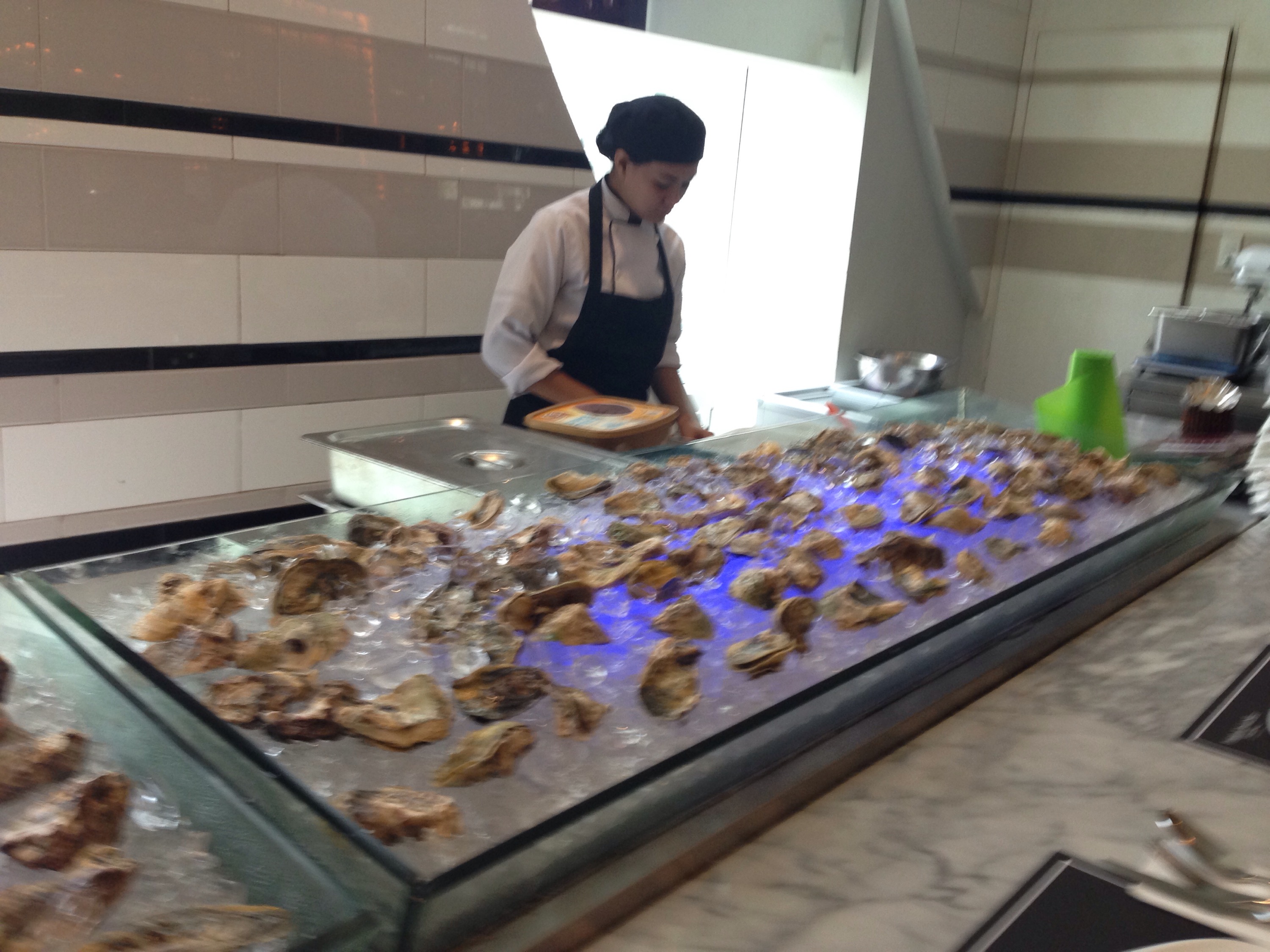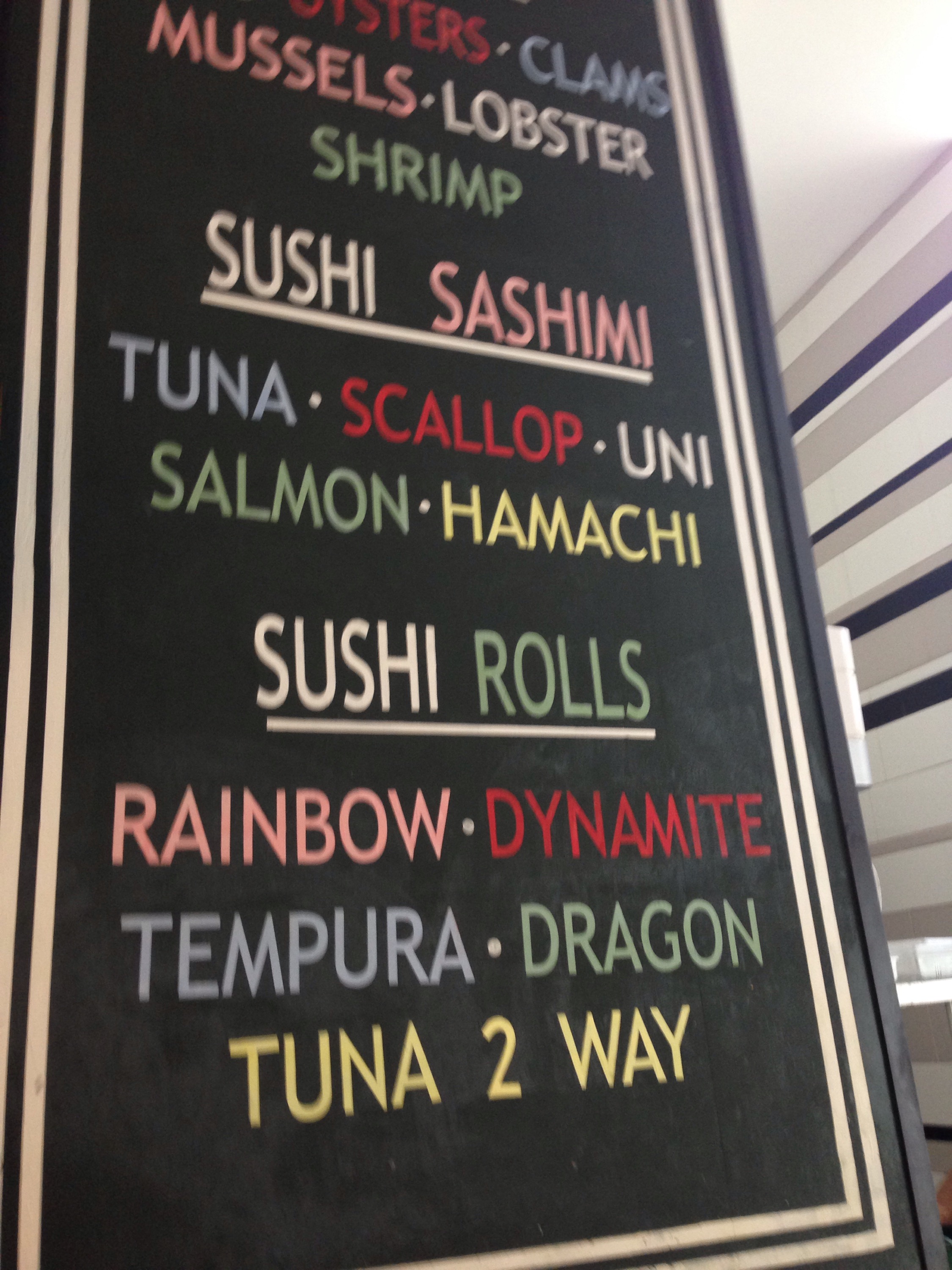 My daughter's first stop of course, was this mini (or should I call it giant?) ferris wheel cupcake-holder, which is actually mobile. It holds not cupcakes but those little colorful, yummy-looking french macarons (I wonder if it's there only for display).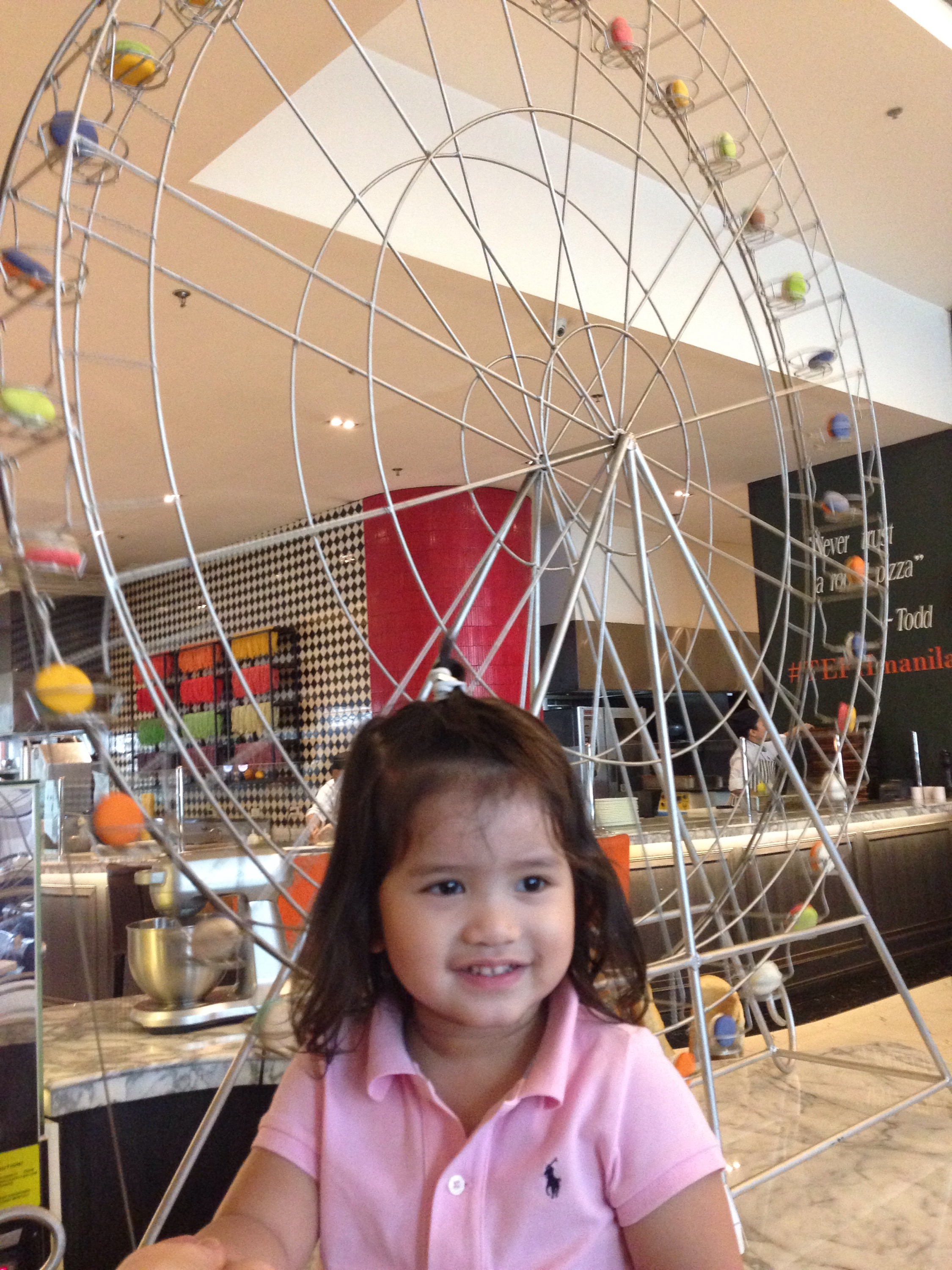 The menu, by the way, is a big list of foreign cuisines, as expected of course from a resto that's originally from NYC.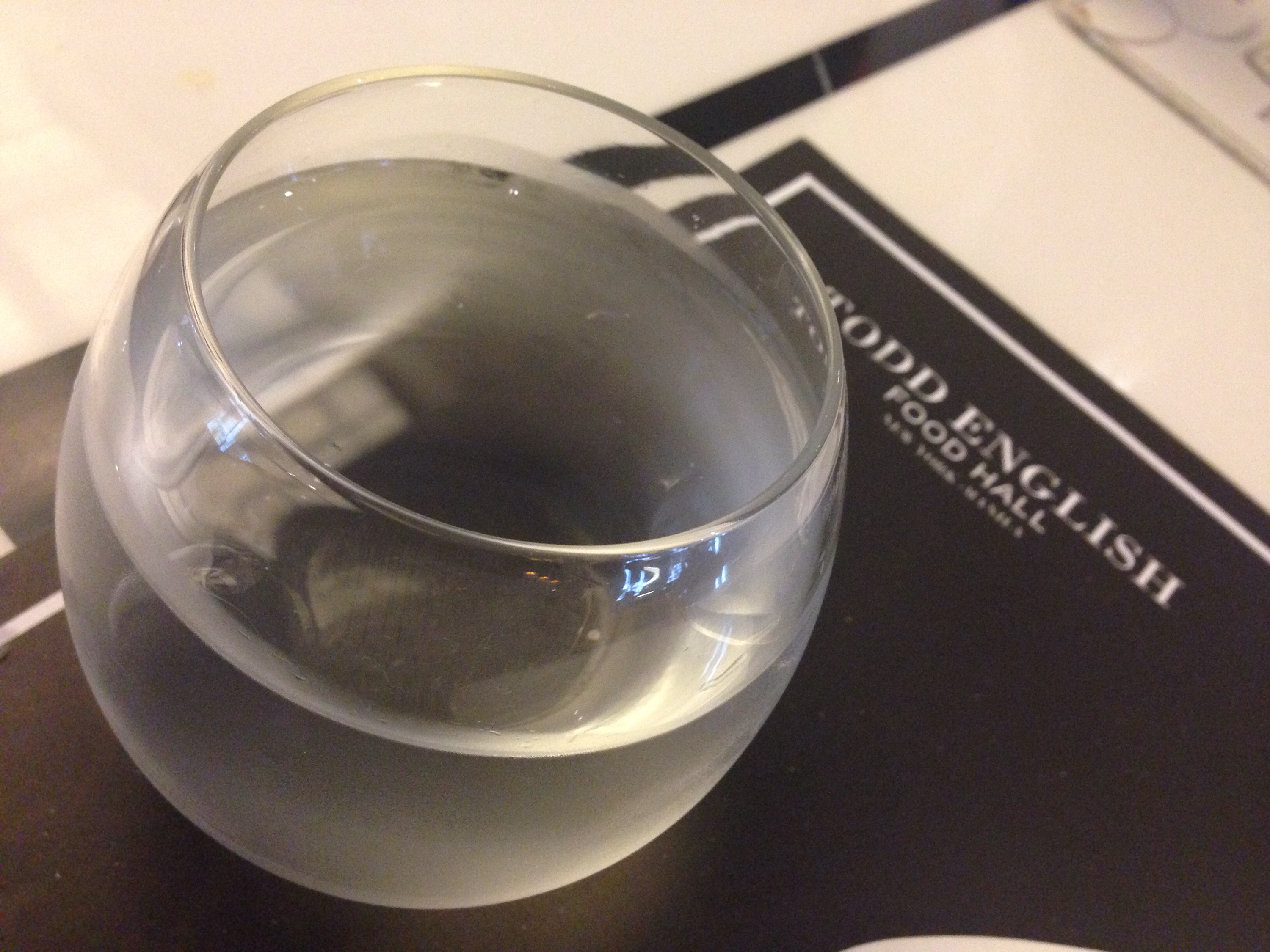 We ordered Parmesan Fries (Php140) and T.E. Broccoli (Php210) for the baby. But didn't know that the broccoli was spicy, so we ended up eating it ourselves. It was so good, by the way.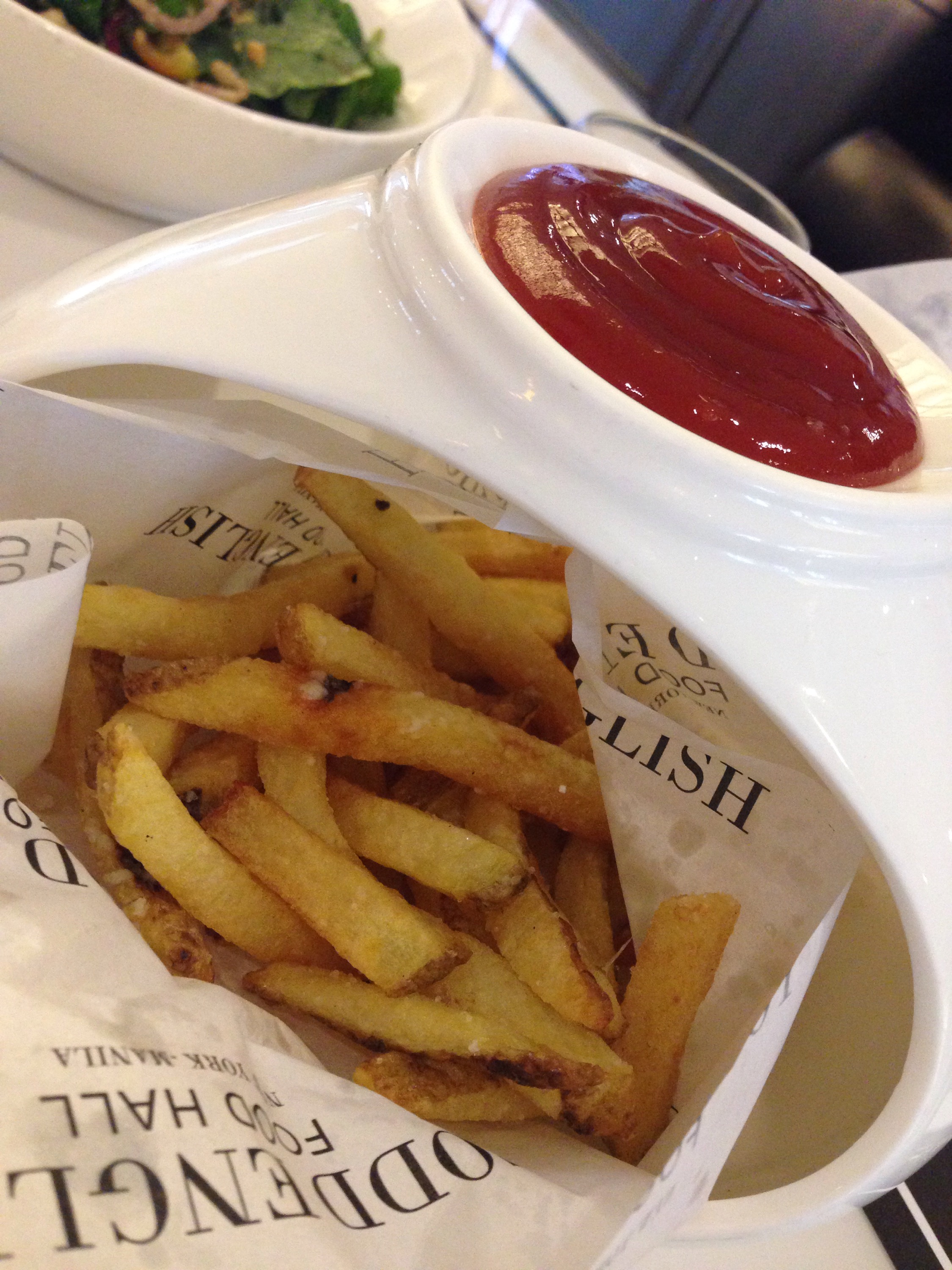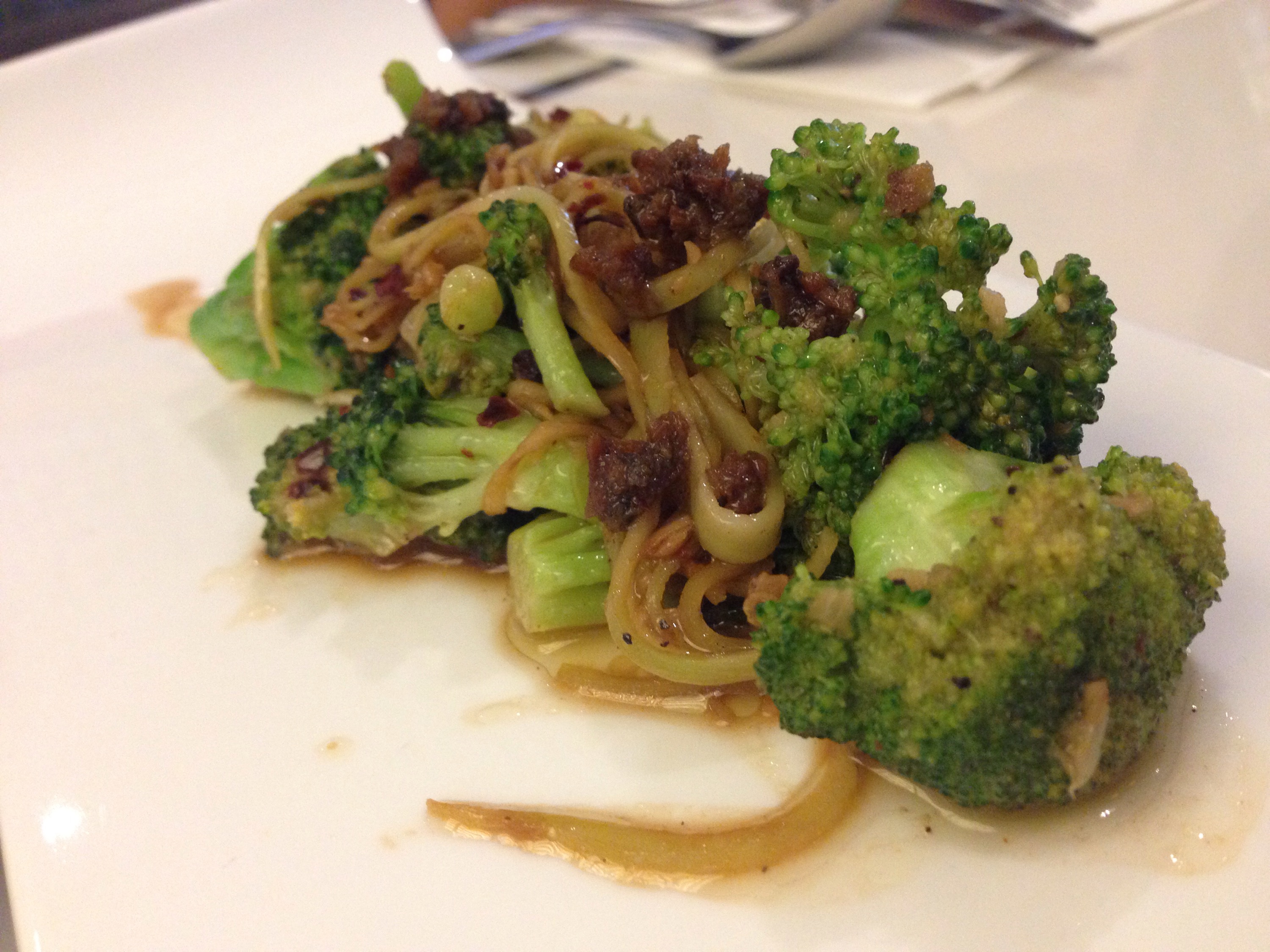 We decided on getting something light for us since we're both on a diet, a Spinach Salad (Php290) and Salmon Sashimi (Php390).
The salad looks so simple but was unlike any salads that I have ever tasted, it has fresh spinach, balsamic dressing, cranberry, cherry tomato, french onions, grilled peach, cranberry and walnut dressing. The combo is just so perfect!
The salmon sashimi on the other hand was so fresh it really is mouth-watering, I swear, I'd order another set if I wasn't trying to lose weight. Hehe!
We honestly did miss a lot. And I would not suggest this restaurant to anyone who is trying to lose weight because it will be such a torture.
They got a lot of food offerings and the ones that we ordered did not fail us. Great ambience, very attentive staff, need I say, I'm definitely bringing my entire family again here next time.
Cafe Mediterranean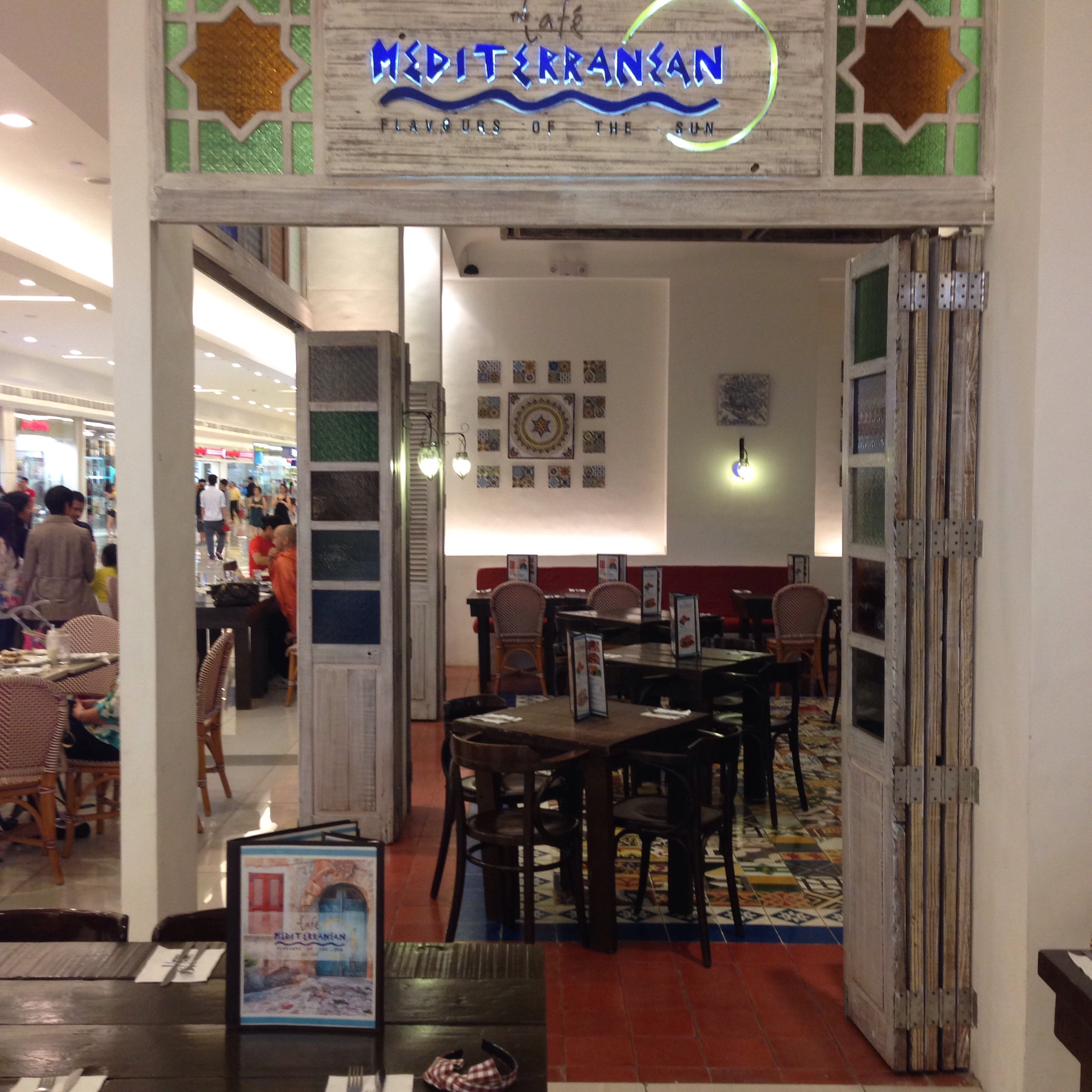 Cafe Med has been here for quite some time, but it was my first time to try their food offerings (I don't know, but something about mediterranean cuisine sort of intimidates me).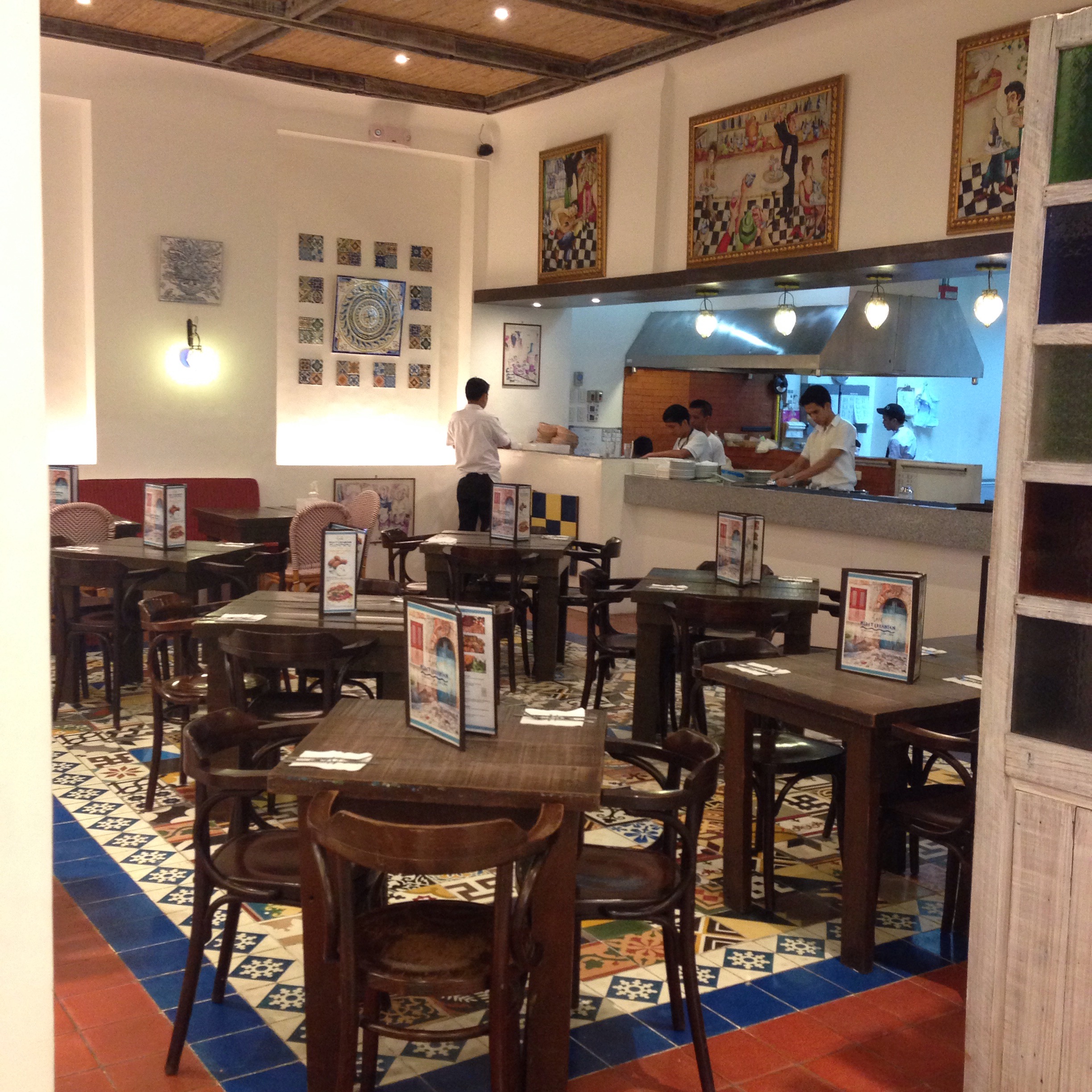 What I've always noticed about the branches of Cafe Mediterranean is its signature blue and white printed interior decorations. All its branches looks pretty much the same, in a good sense. I love it.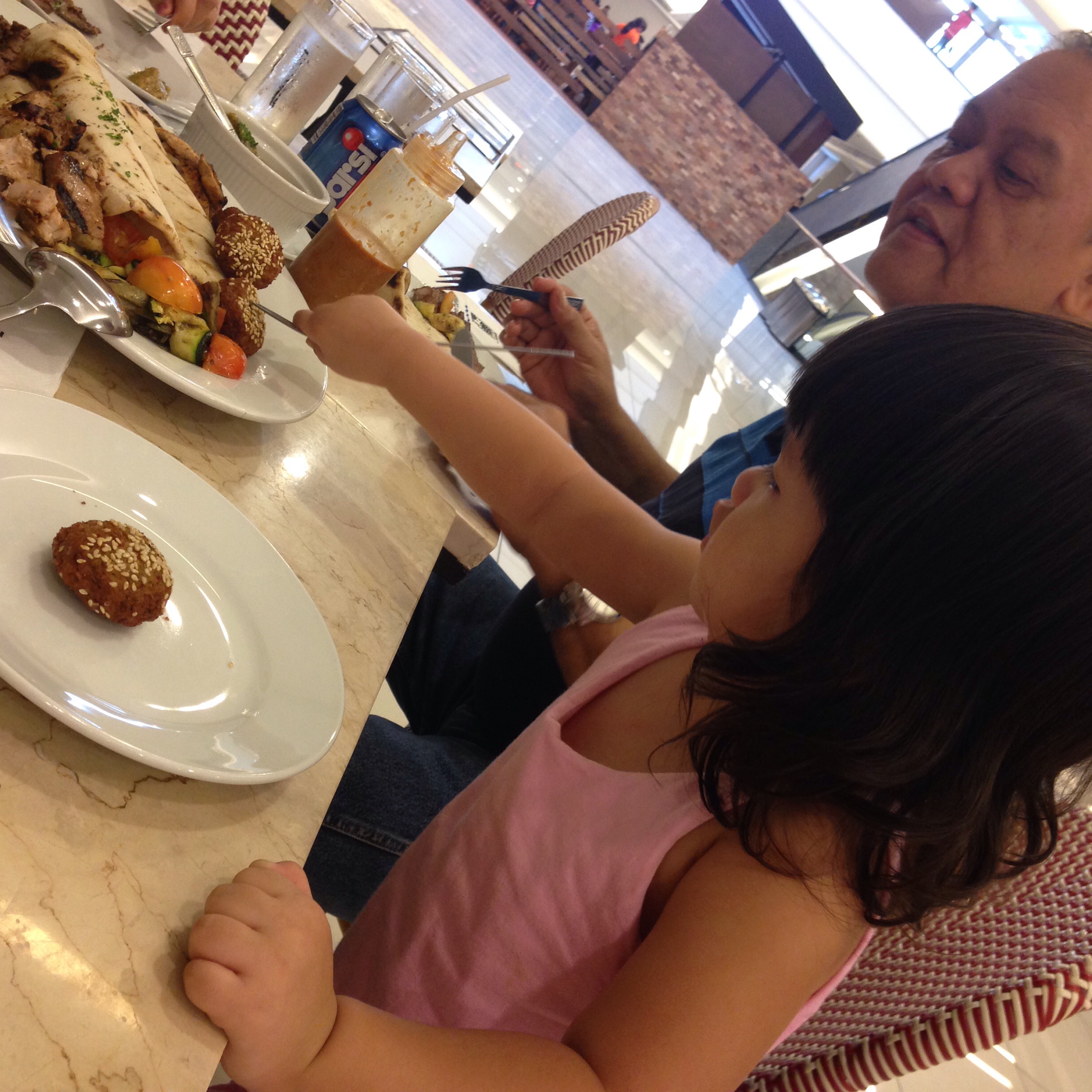 We were craving for some Gyro dish one lazy Sunday, while strolling along Capitol Commons, and decided to try eating at Cafe Med especially since my Dad is very much into Lamb meat.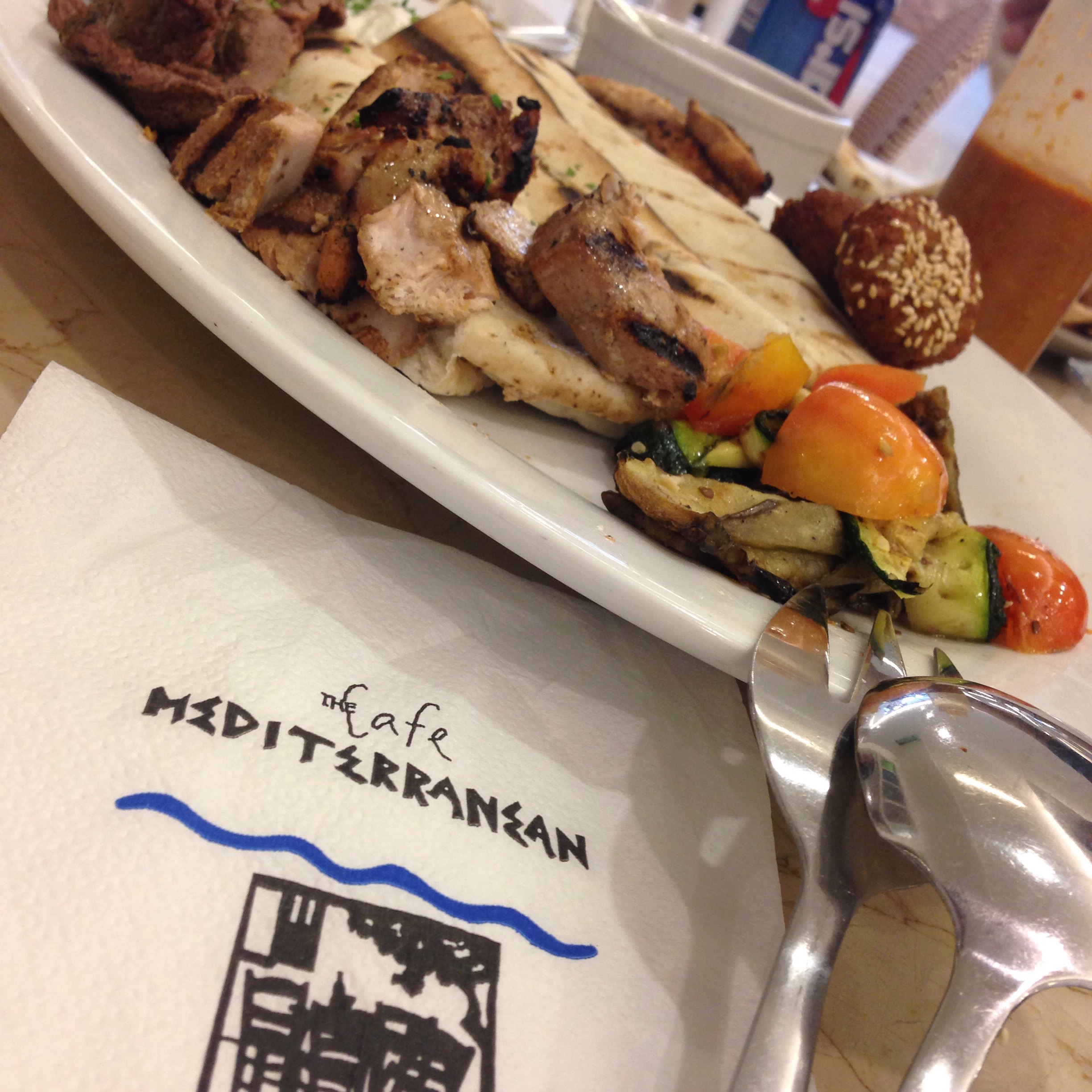 We ordered their regular Kebab Platters (P915). The platter is a mix of strips of beef, grilled tuna, chicken falafel grilled zucchini and eggplant, served with Tzatziku and Shepherds salad. All the meat were fresh and yummy, it was all cooked just right, not dry but actually very juicy and flavorful. The salad that goes with it had great balance of flavors and lots of what seemed like healthy ingredients. The serving is big enough for a group of four to five people, the portions if meat was good and sufficient enough dor everyone to enjoy.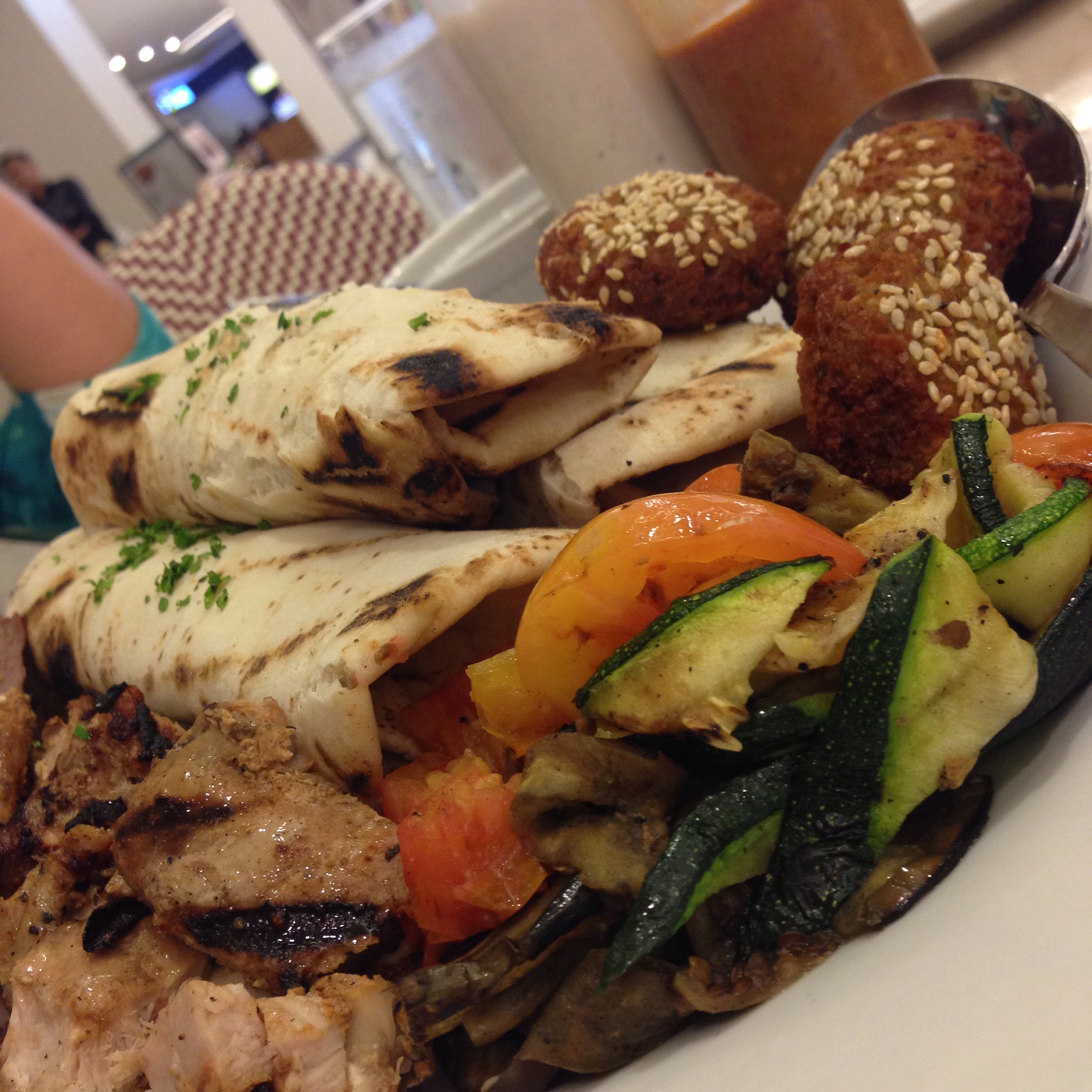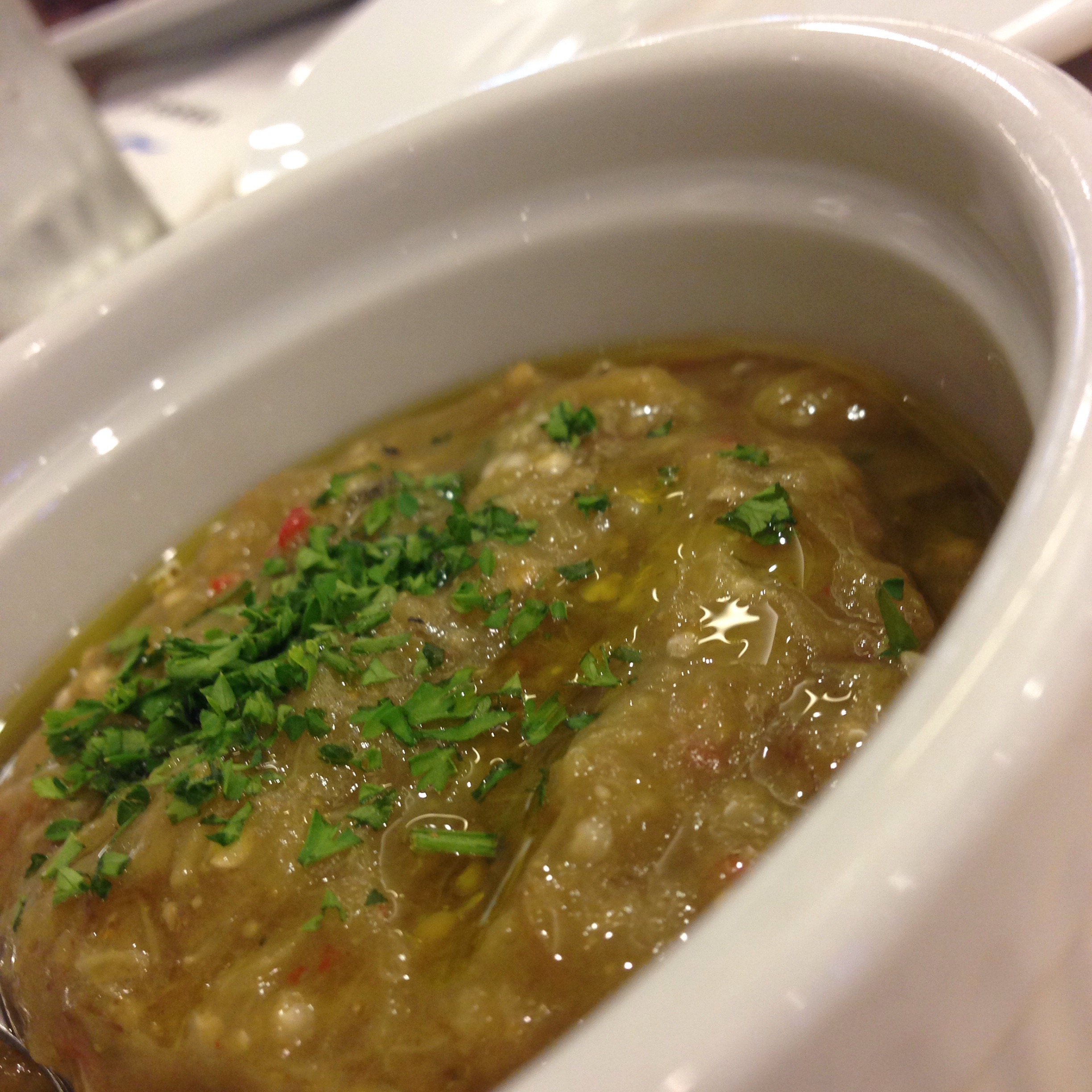 The Hummus (P135) a classic chickpea and sesame dip from the Middle East, is served with regular Pita Bread. It is one of my favorite staple food, something that I'd definitely order whenever I am in a Greek or Persian resto. My daughter loved it that I had to order another set of Pita Bread for her. Got Mango Shakes for our beverage.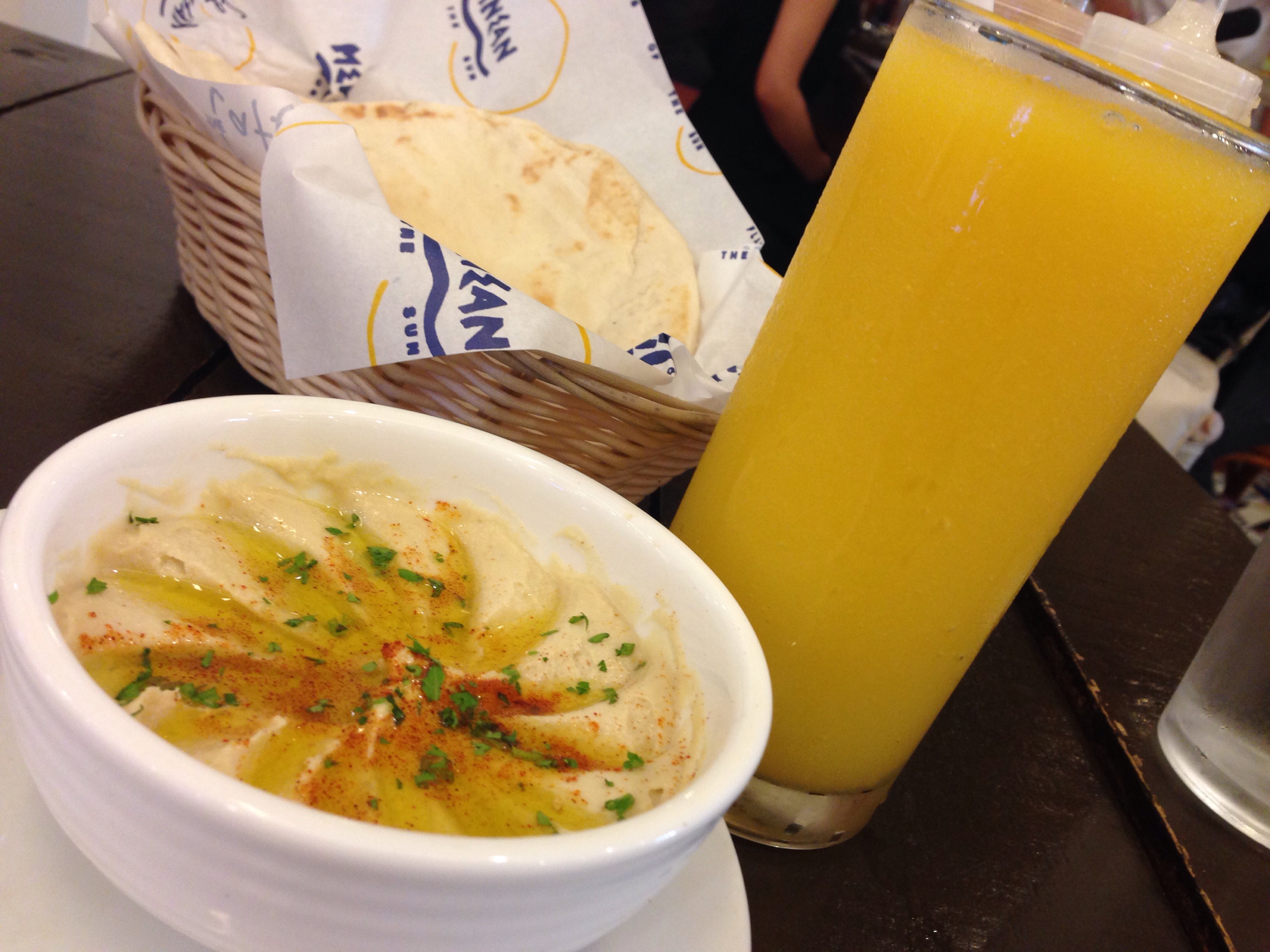 In general, Cafe Med food offering is superb! It explodes with flavor. The price is about just right. The set up is great as always, and was quite pleased with the service. They've got loads to offer, and we're going back to try them.
The Halal Guys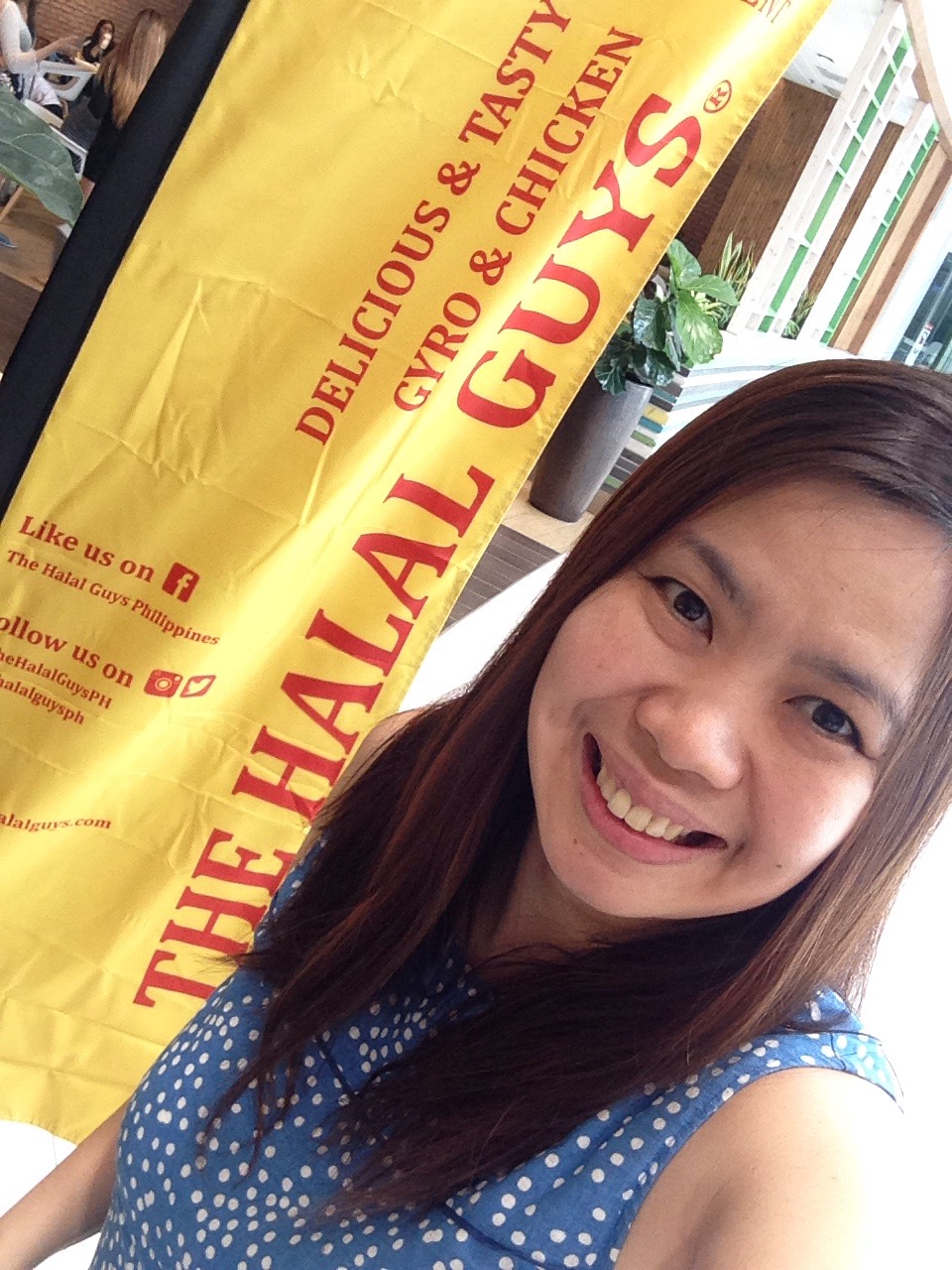 For weeks after it opened, masses of people have been flocking to the first ever Halal Guys branch at the Mega Food hall to satisfy their hunger with simply the most talked about, highly-anticipated Chicken and Lamb over Rice Meal, some call it the Gyro Platter.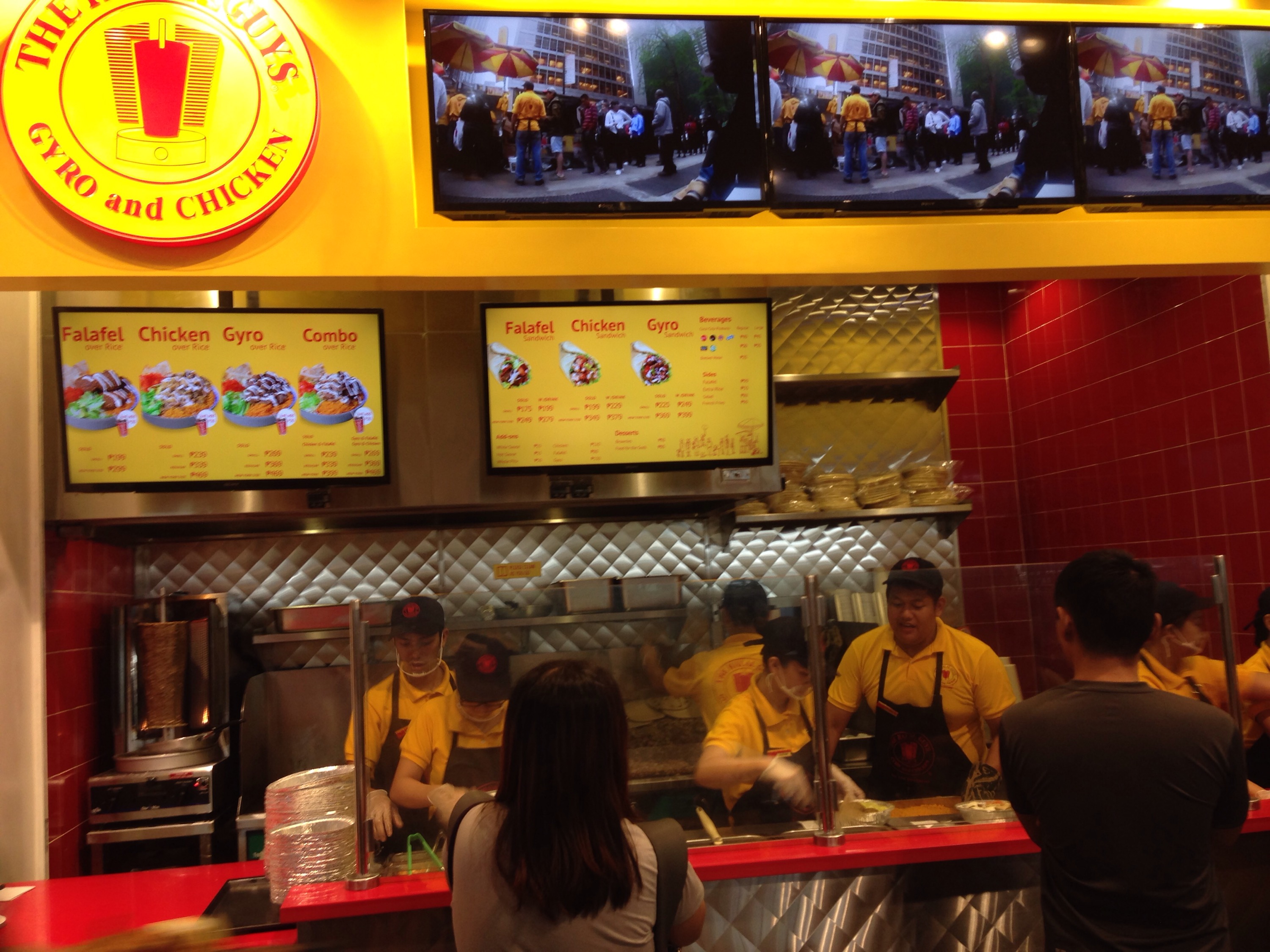 I've had my first The Halal Guys experience back in 2012, when I first went to New York City. Since then I would frequent it whenever I have a chance. My daughter was able to try it as well when I came back with her in the U.S. last year.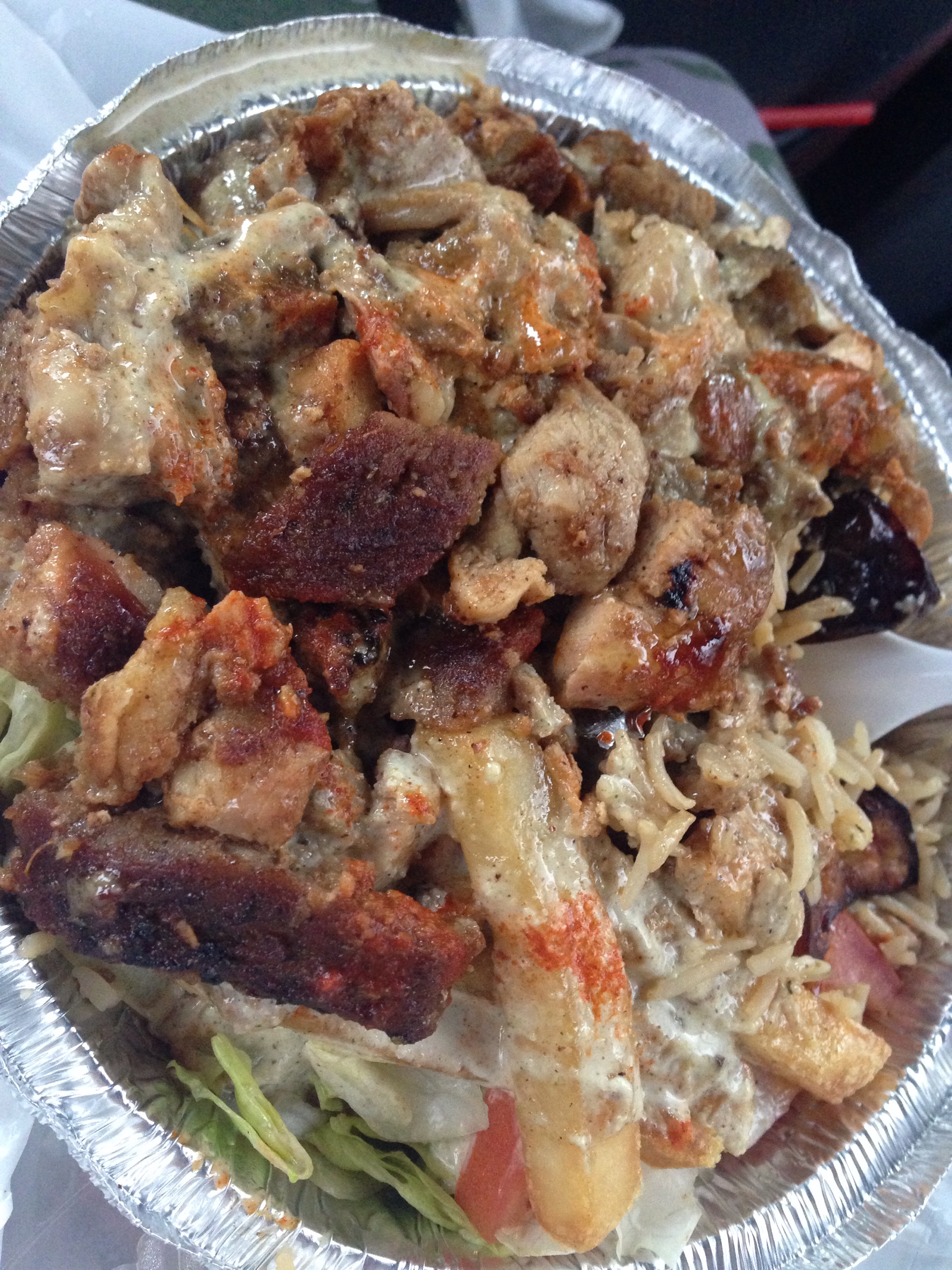 I am one of those people, who were drooling at the thought of it coming to Manila.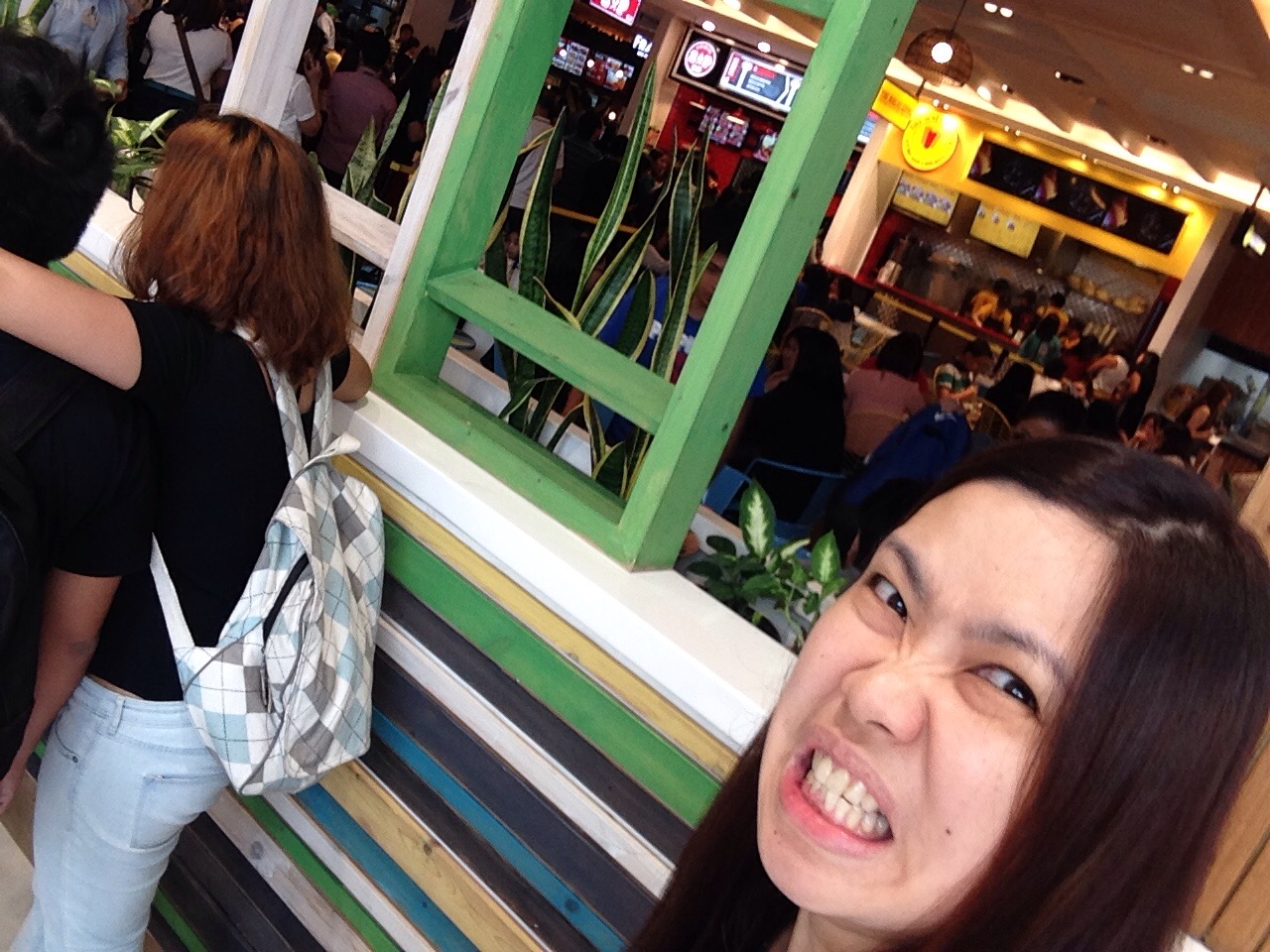 It took me a few weeks, however, since it opened on the 13th of October, before I finally got to try it. But as you can see in my photos, the queue were still crazy. But we're both game like that!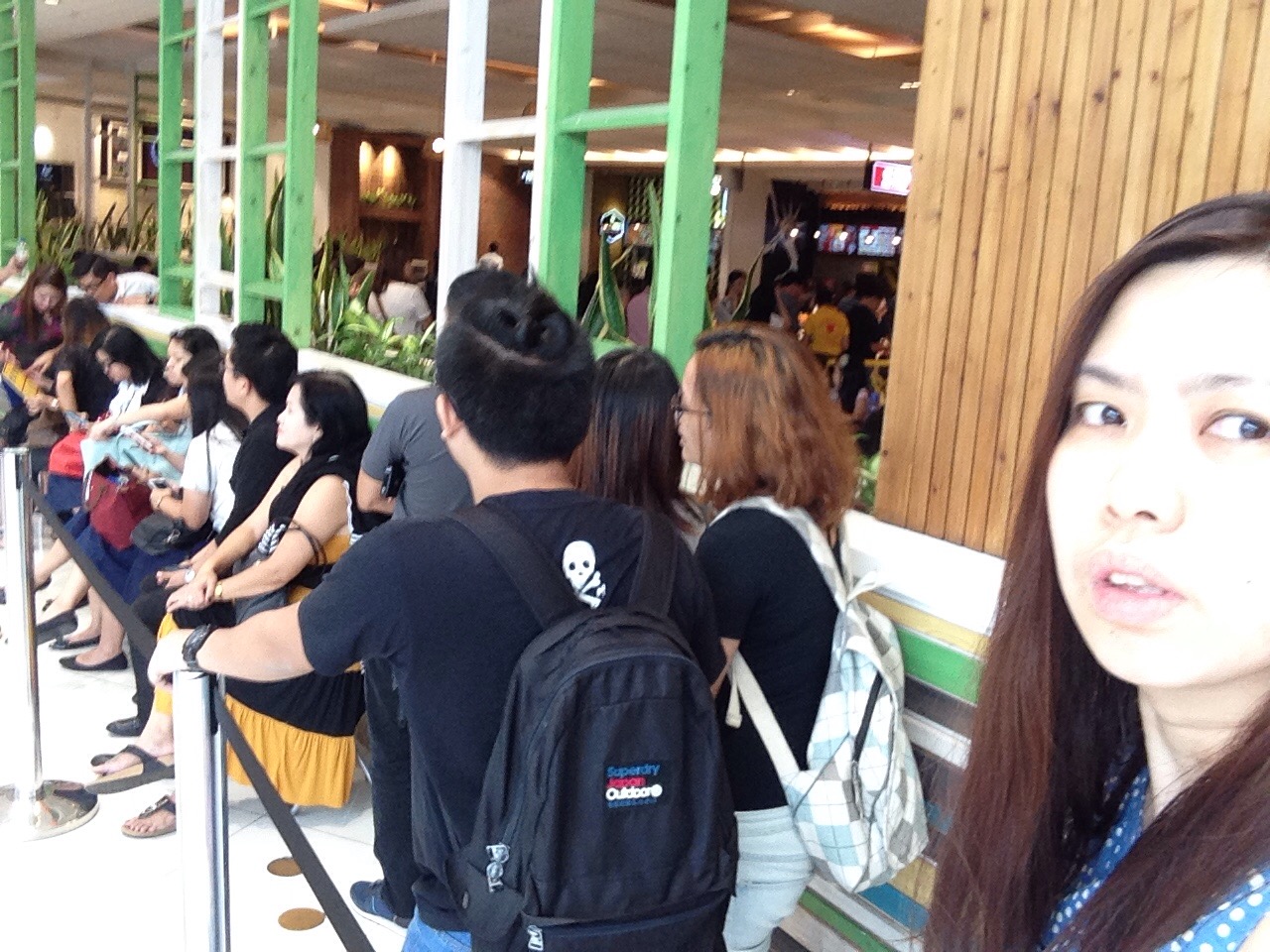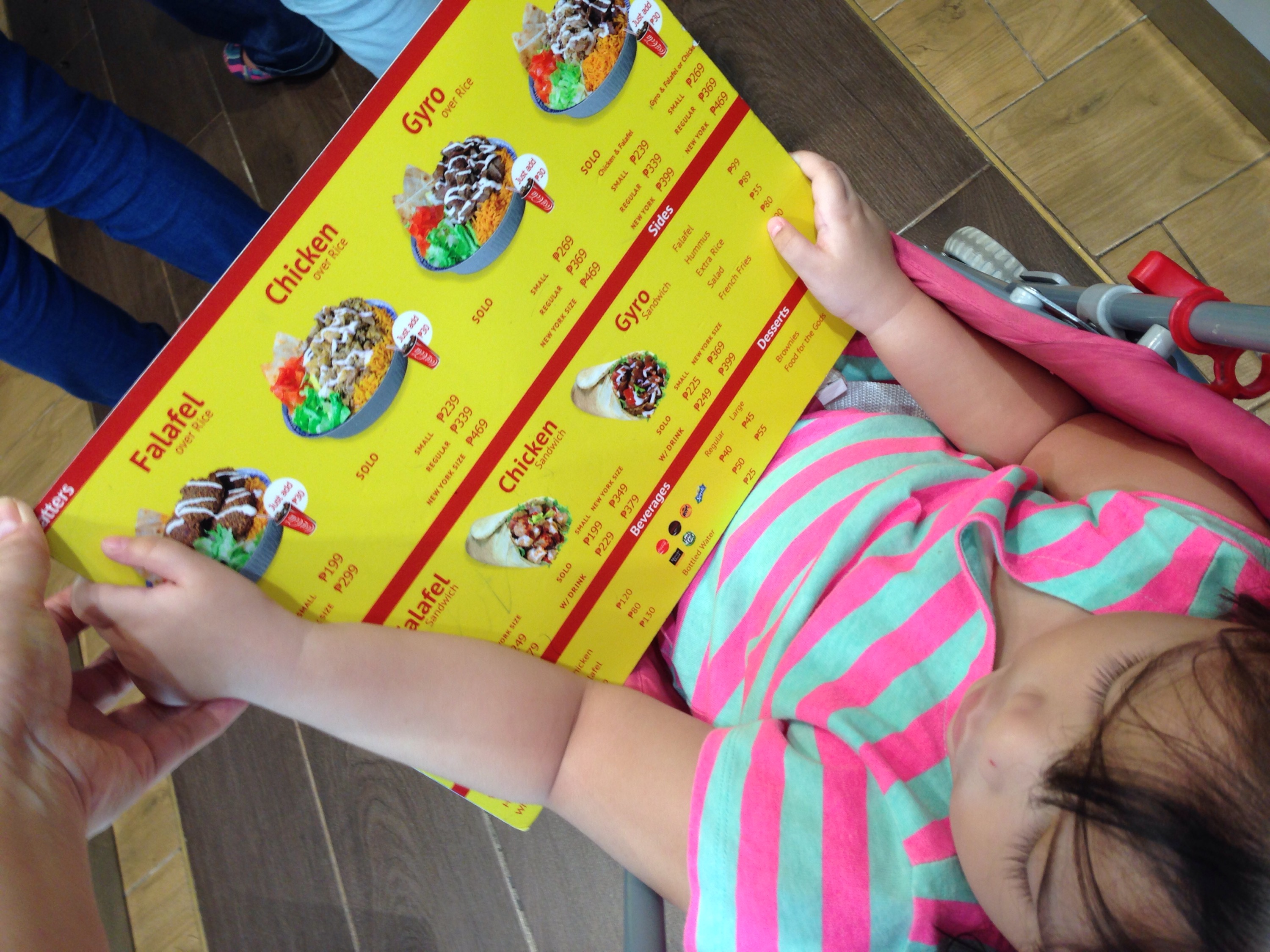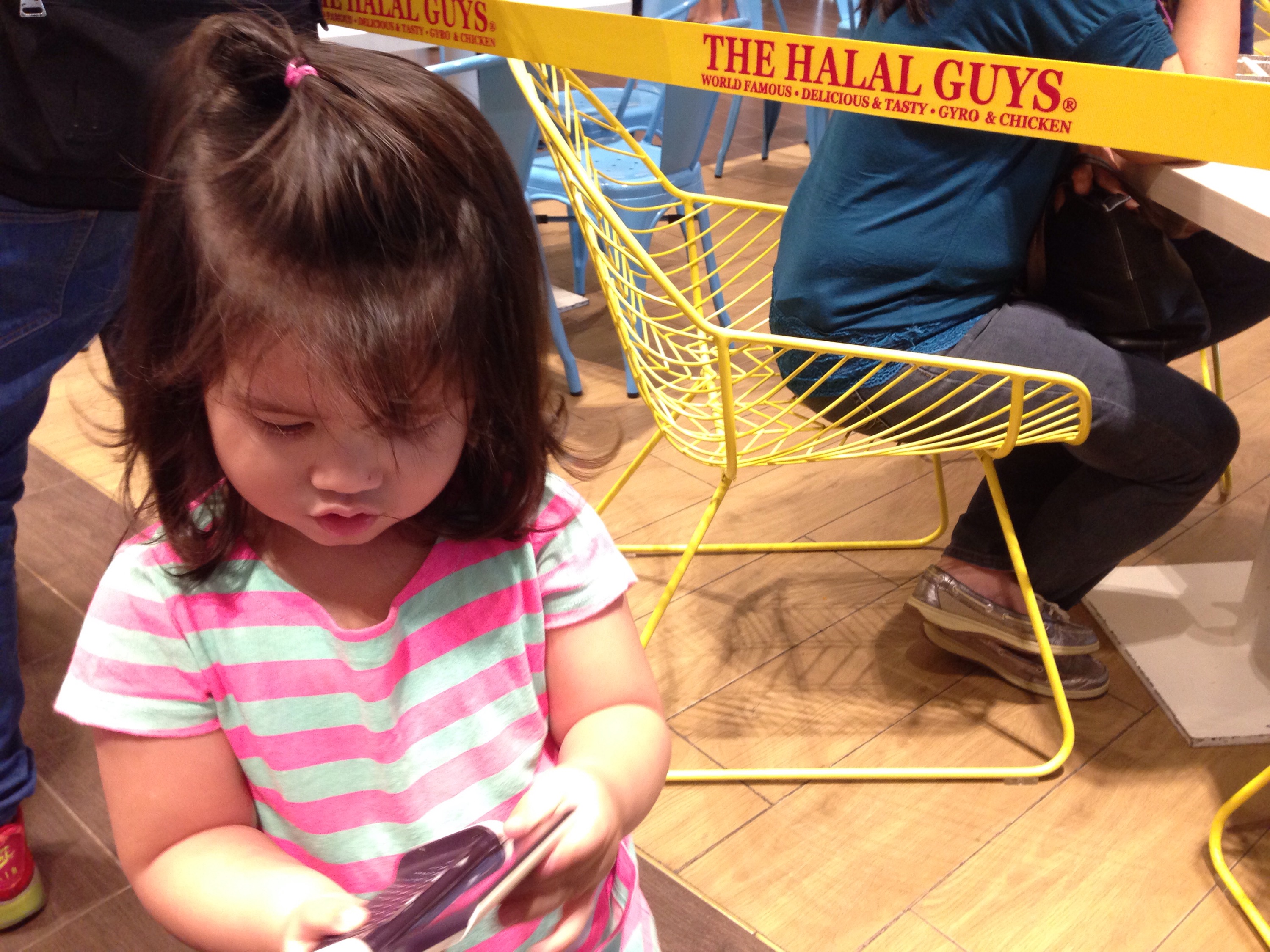 Got the regular size Combo (chicken and lamb) over rice (Php 239), and tried their Falafel Sandwhich (Php225) for the very first time. Then, I thought, I just got to buy someone else another piece, just to give justice to my almost an hour of queueing. Haha! My sister was the lucky one to get a regular Gyro Sandwhich (Php225) minus the hassle of falling in crazy lines.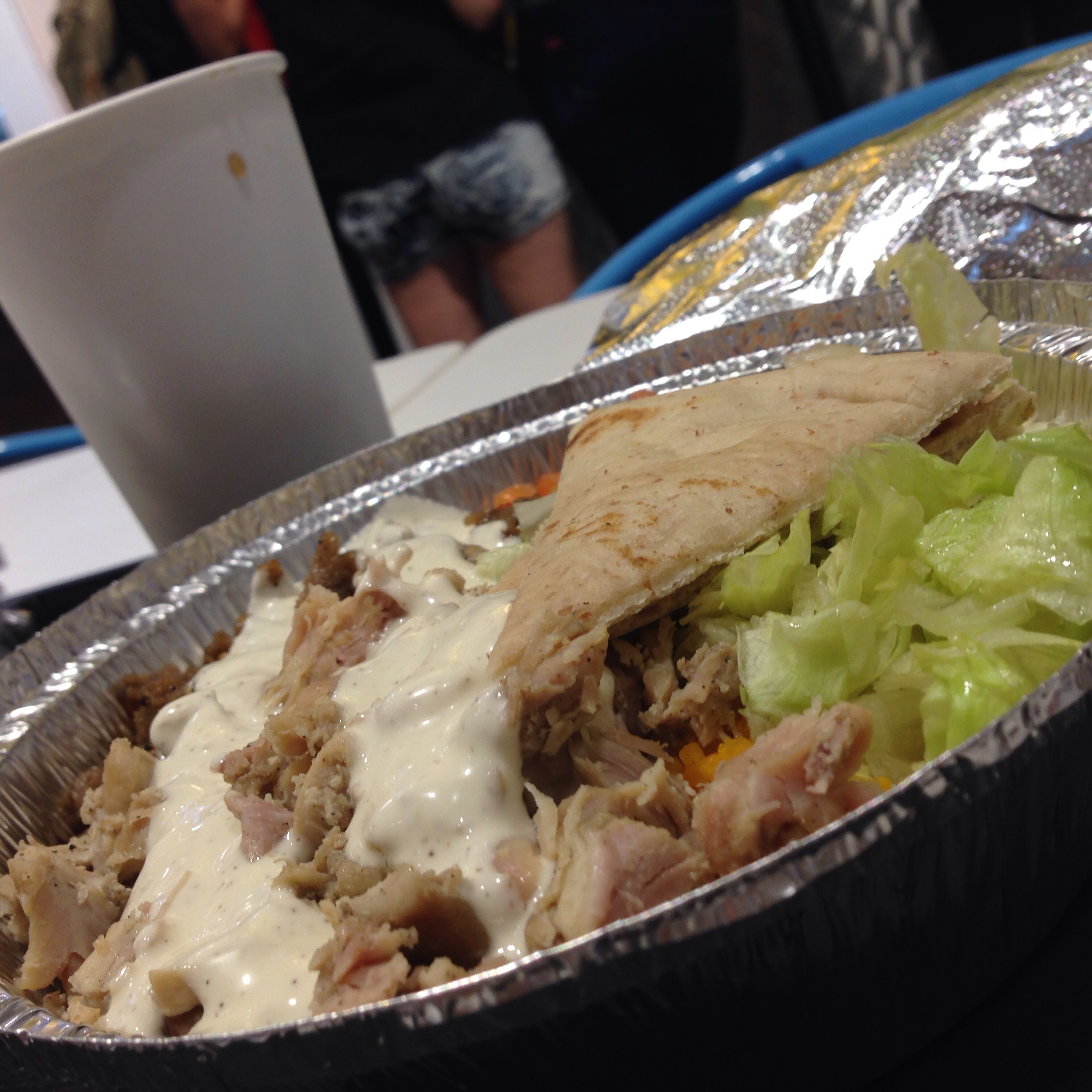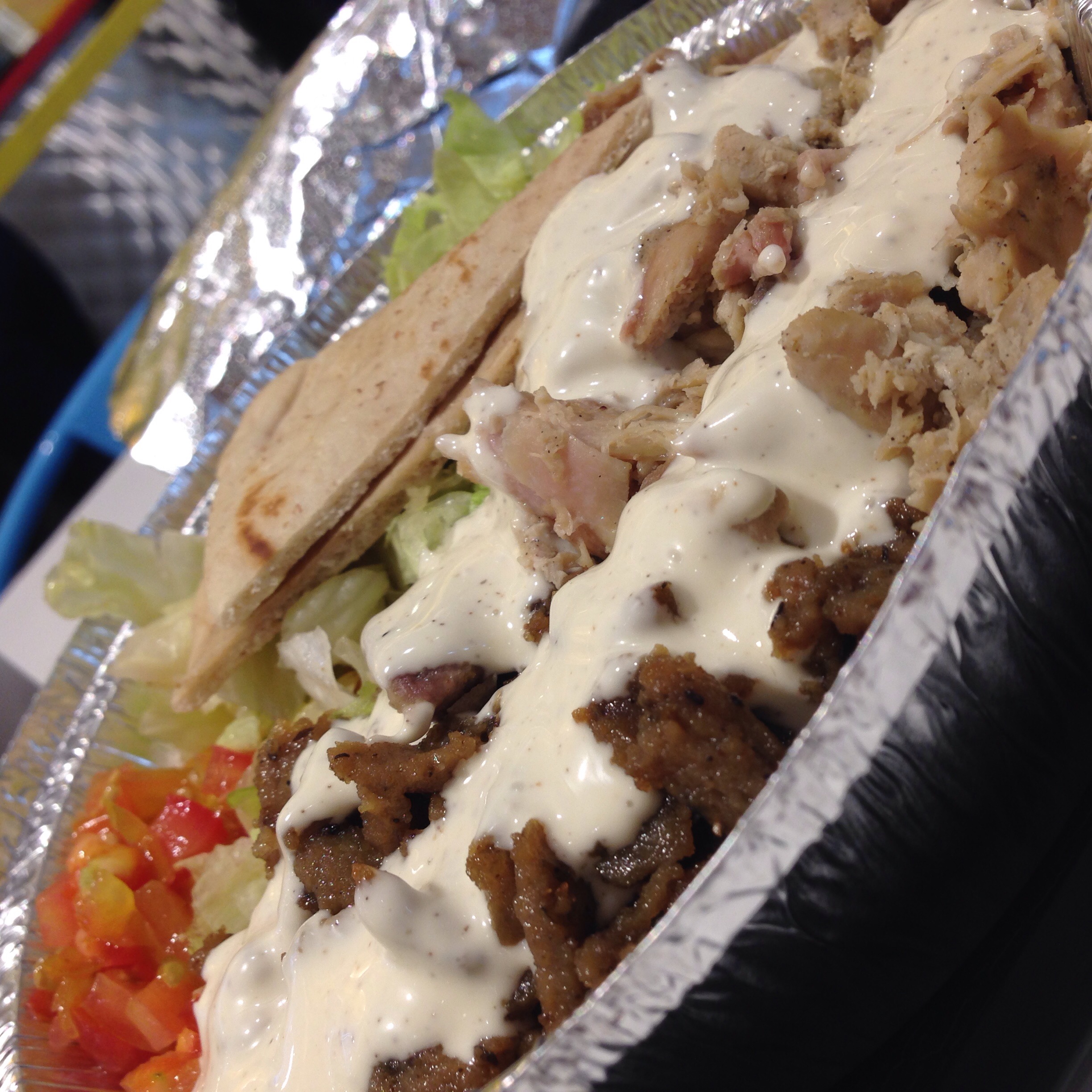 The verdict: The Halal Guys (Manila) were not as generous with their famous white sauce, as the Halal Gyro and Chicken stands in NYC which drizzles those famous white sauce over the slices of chicken and lamb so generously… I'd like to believe that the essence of this meal is in that white sauce so, in short, I had to order an extra.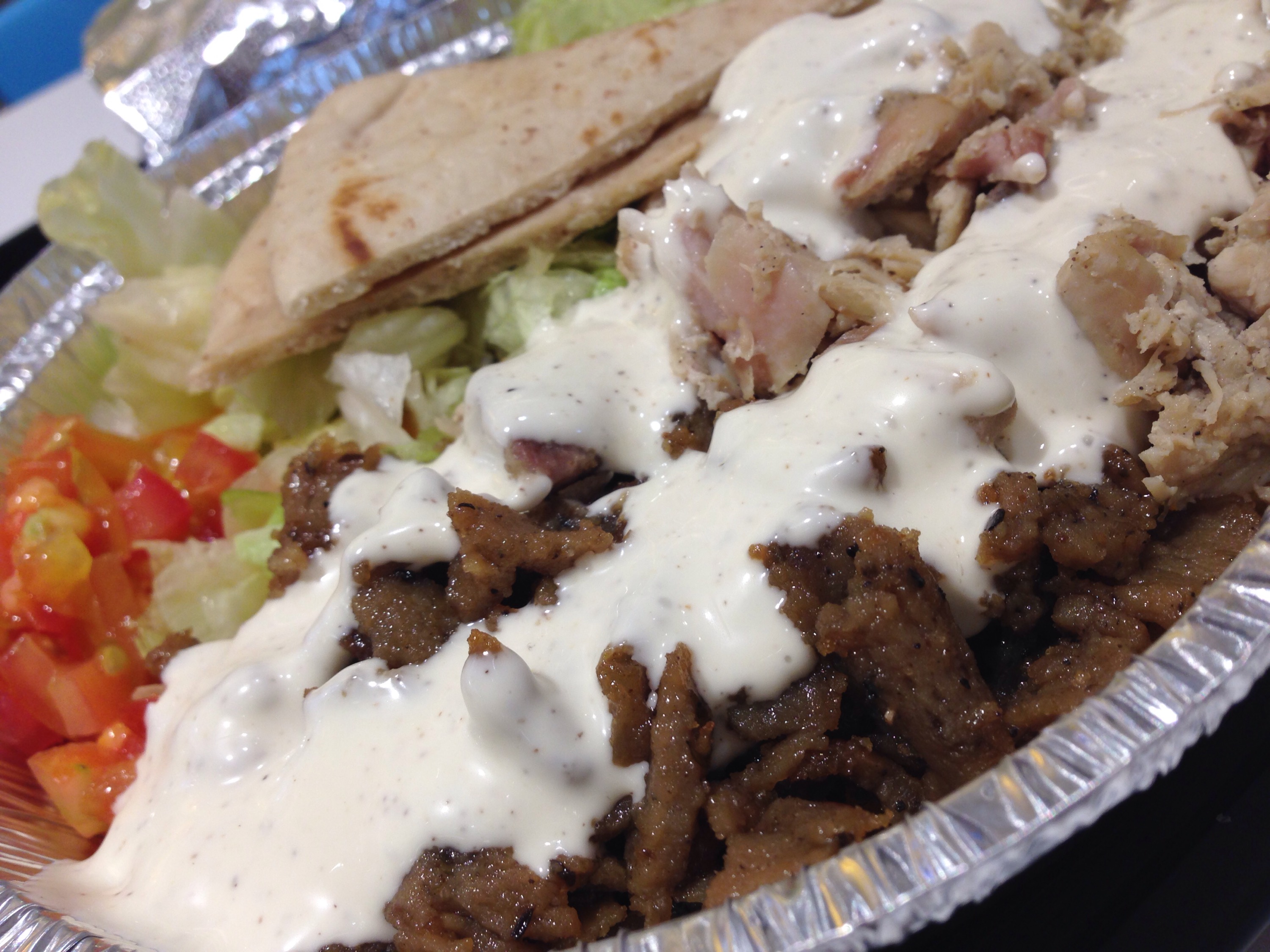 And yes, I noticed that they did not use basmati rice. I think that made the big difference.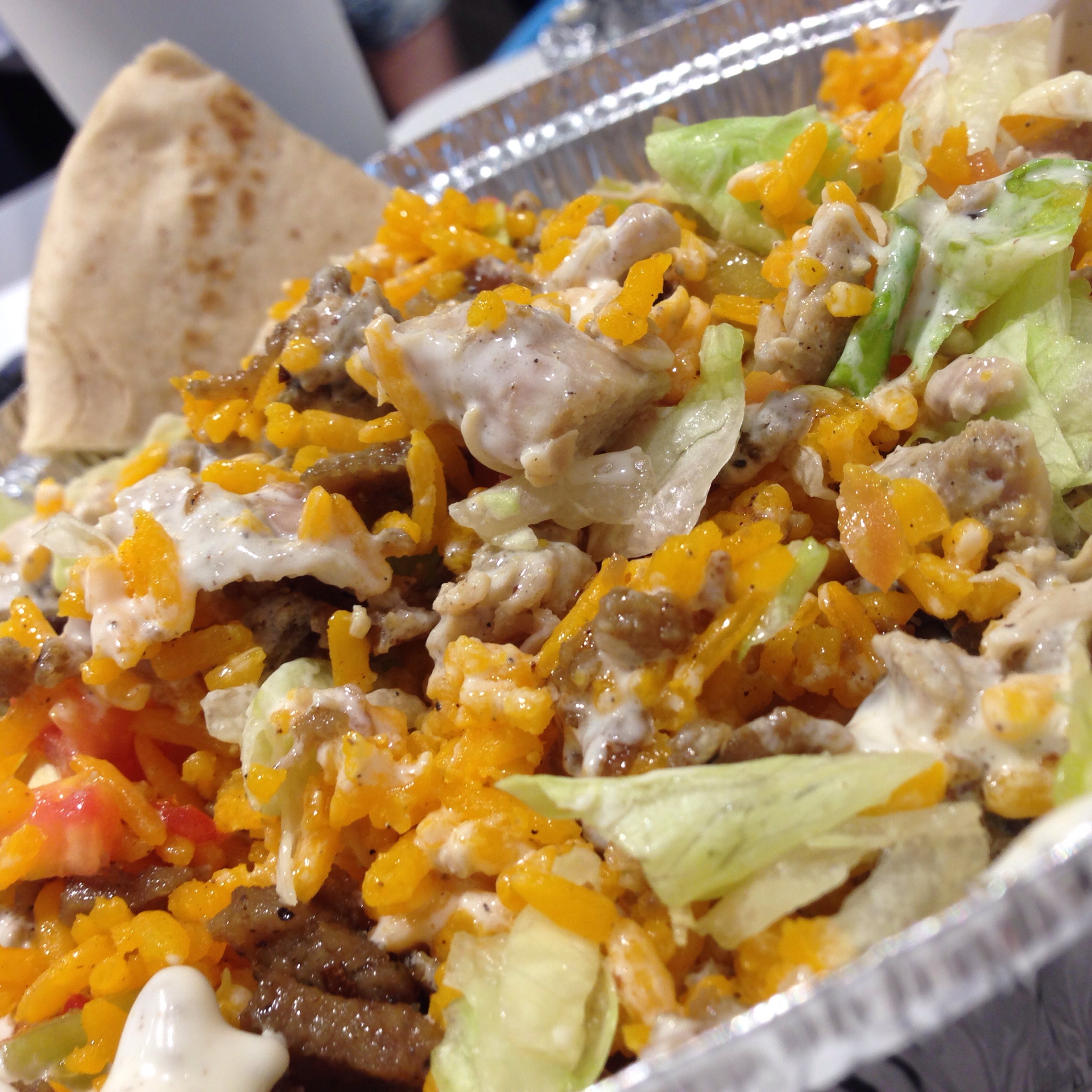 Other than the above mentioned, still, I enjoyed the Combo platter. The Falafel Sandwhich was just fine, not a favorite. I highly suggest not to eat it right after finishing a combo platter, (been there, done that).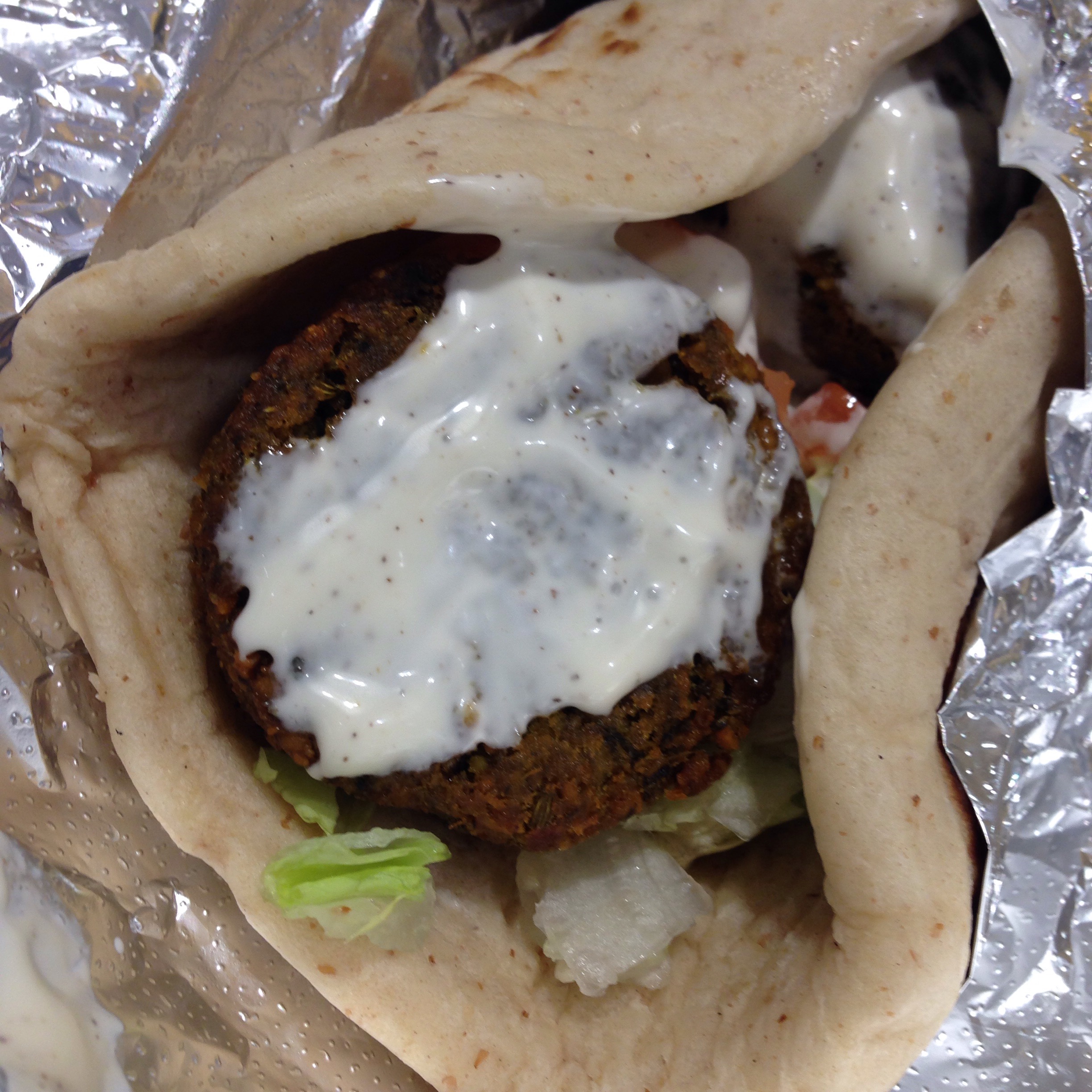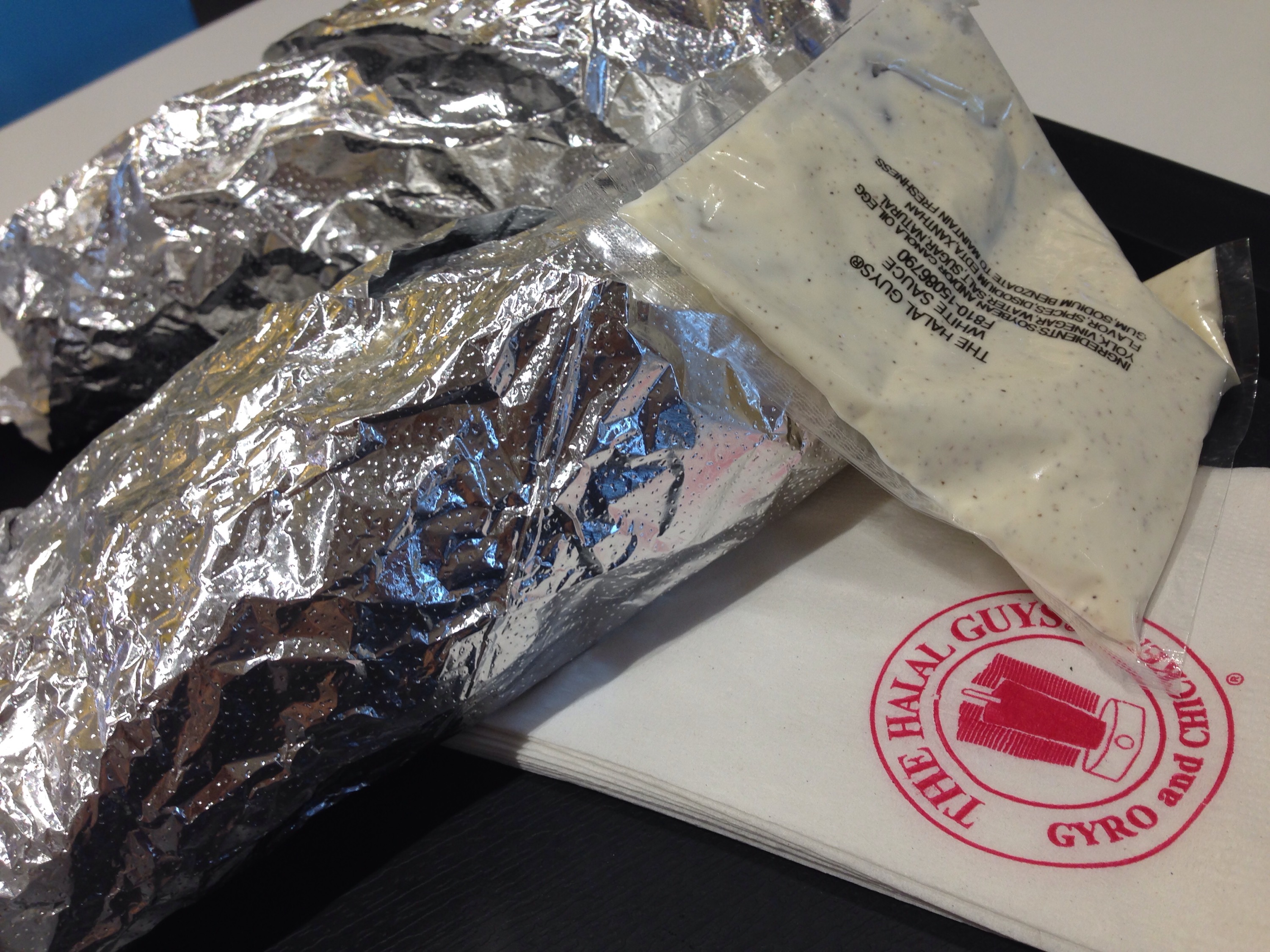 I guess, I don't mind falling in line again next time, because that's how much I like this dish!
Dome Cafe
Dome Cafe originally came from Perth in Western Australia back in the 1990s. For twenty five years now, Dome has opened more than a hundred branches in different cities around the world, including Manila. I first got to try this back in 2006, if I remember it right, it was somewhere in Quezon City, Timog/ Tomas Morato Area.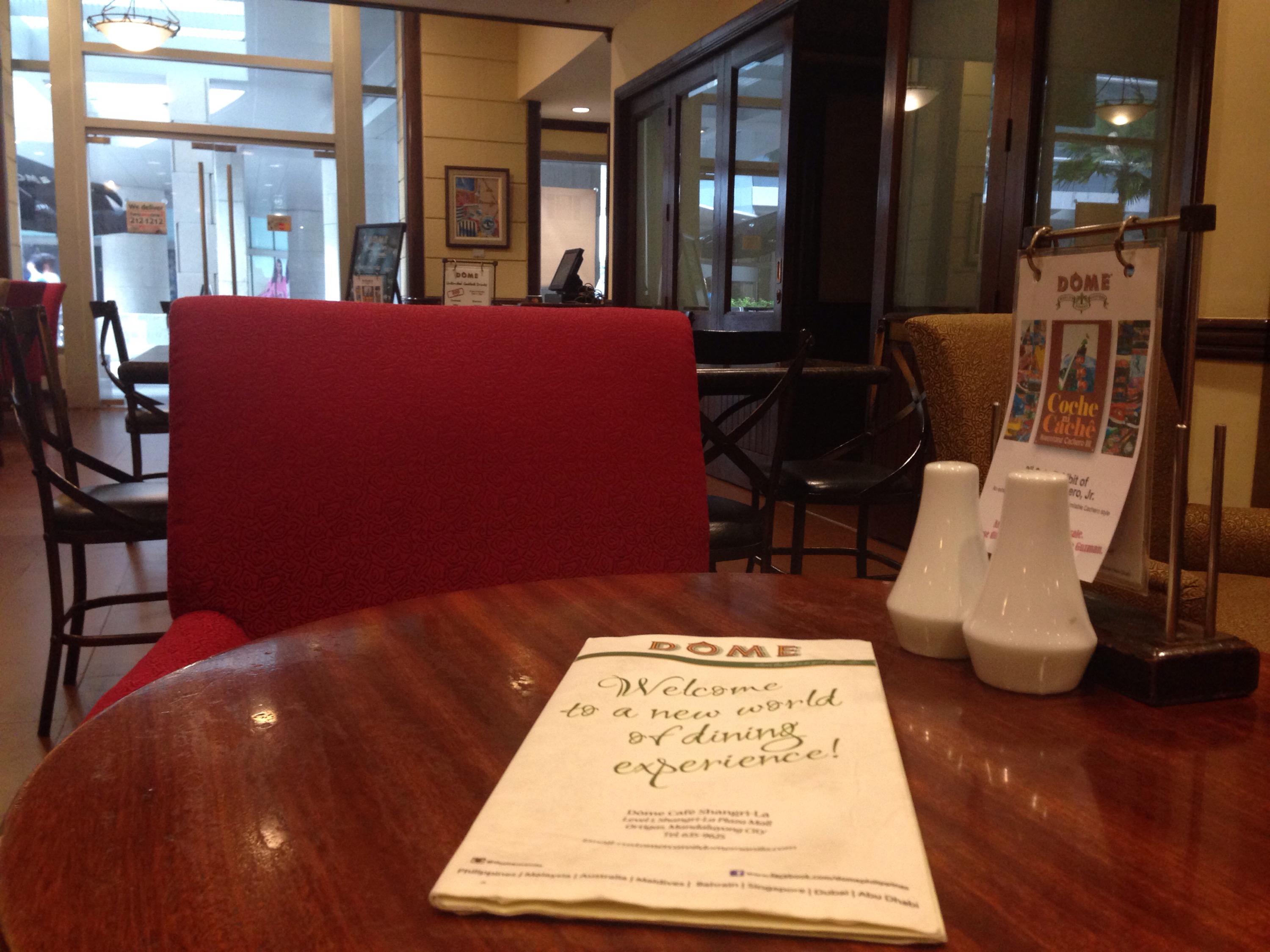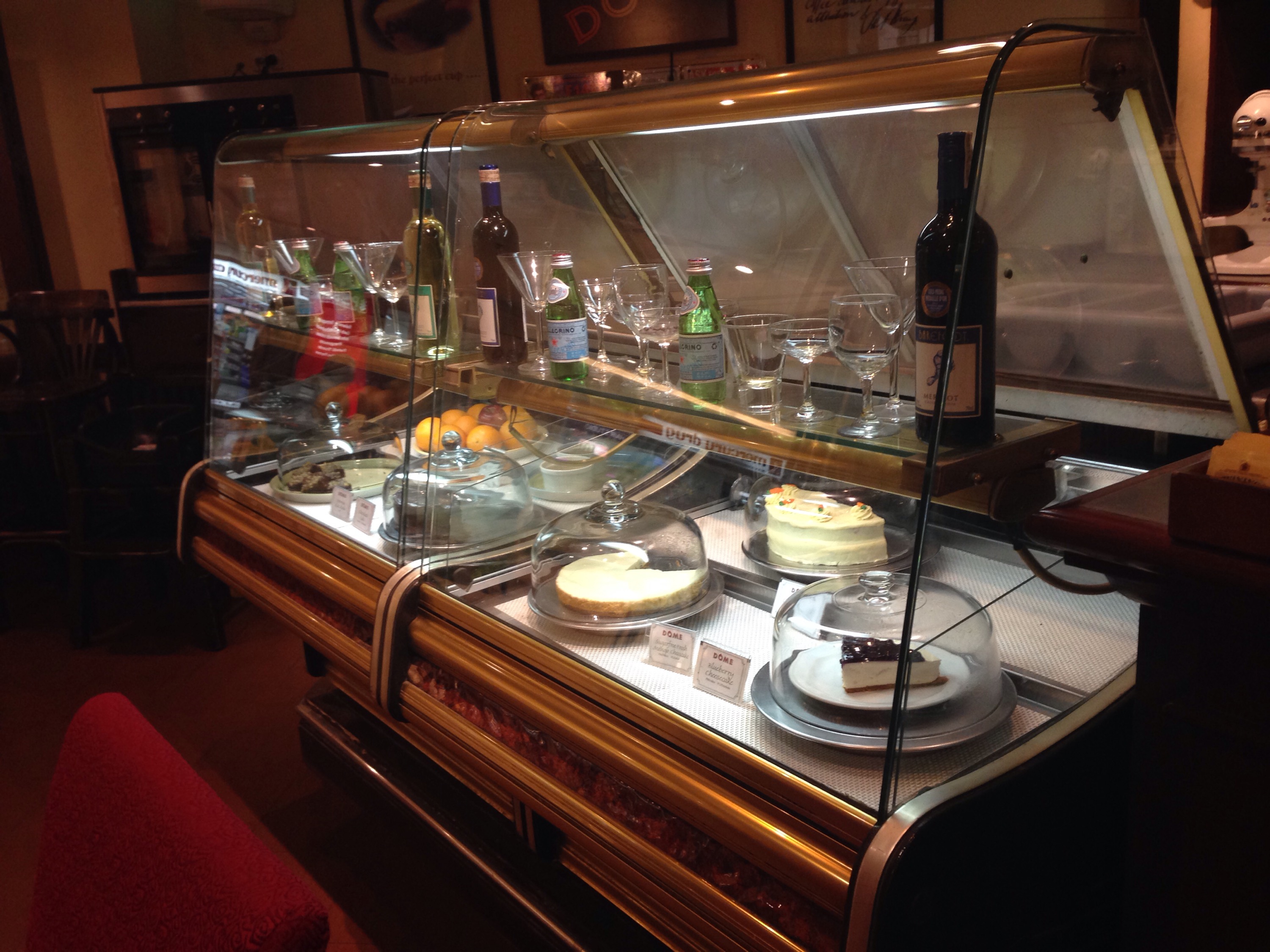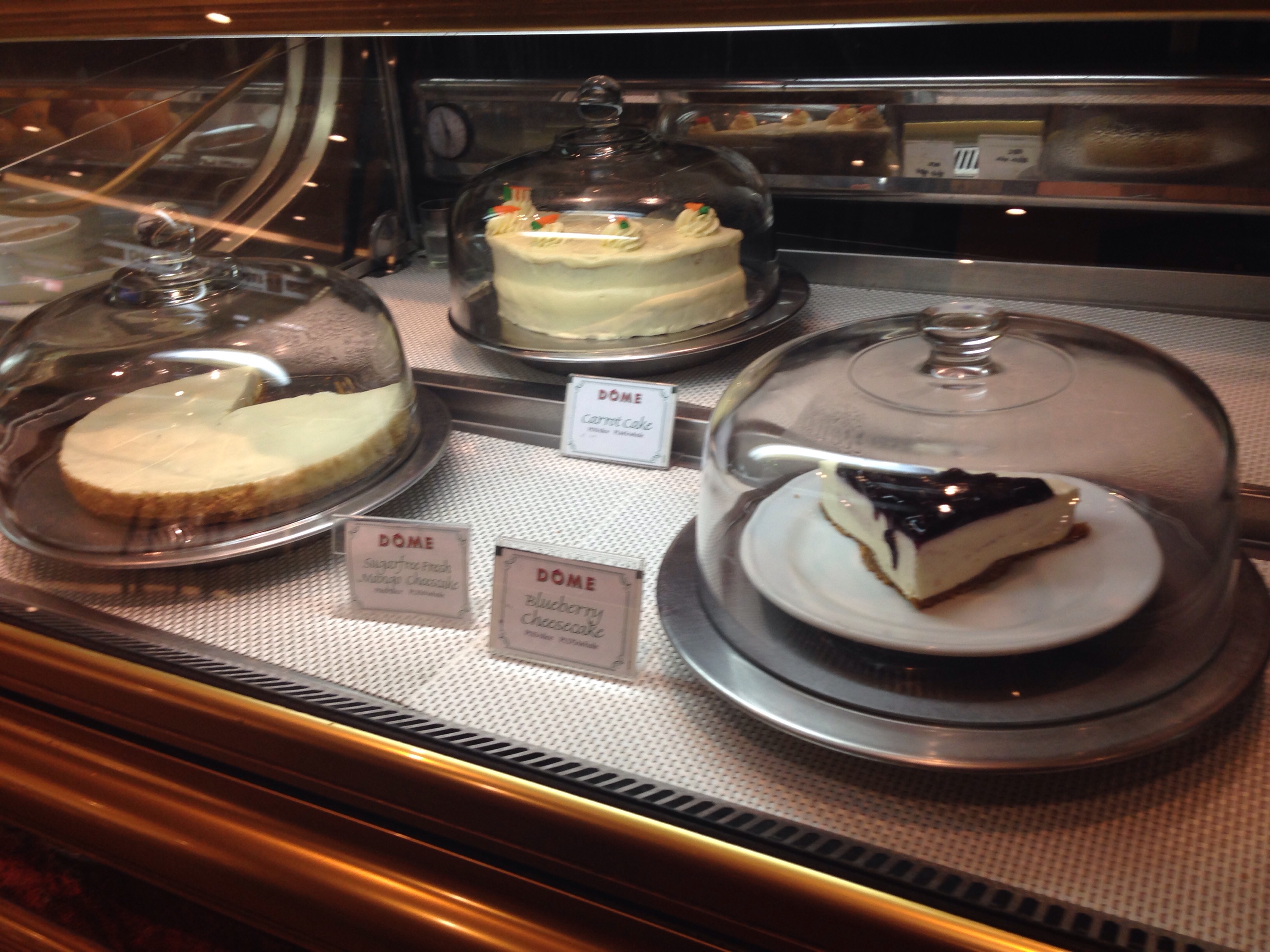 And I've had pleasant recall about the food that Dome serves aside from their authentic coffee.
We went to have a light snack at their Shangri-La Plaza Mall branch one fine afternoon after malling.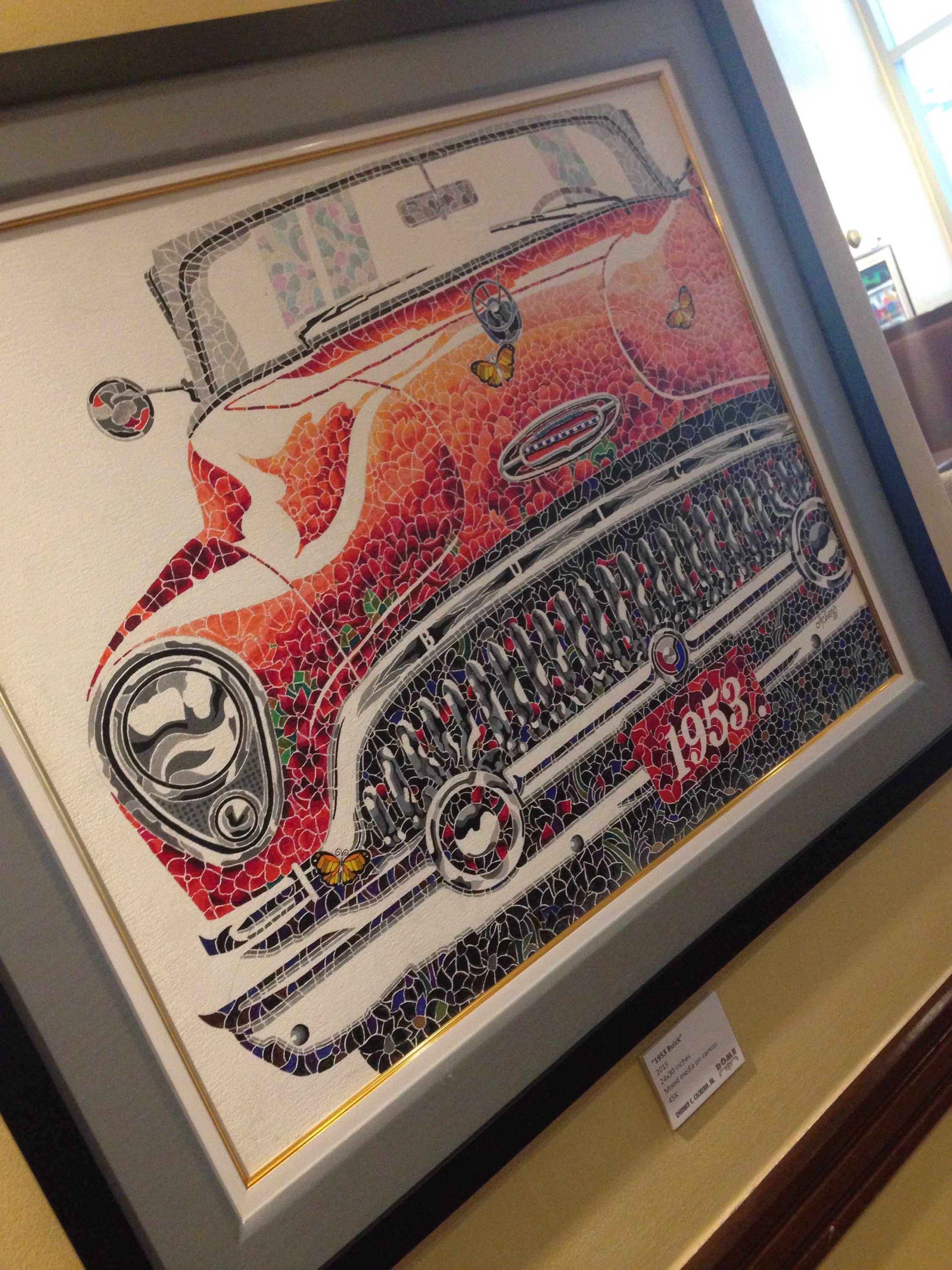 I love how elegant looking Dome Cafe's interior is. Those warm colors that matches the dark wood, their noticeably artistic ceiling that compliments all the beautiful work of arts mounted on its walls. Very warm, cozy and peaceful, perfect for a meeting or an intimate date, or if you simply want to have a quiet time and perhaps read your favorite book.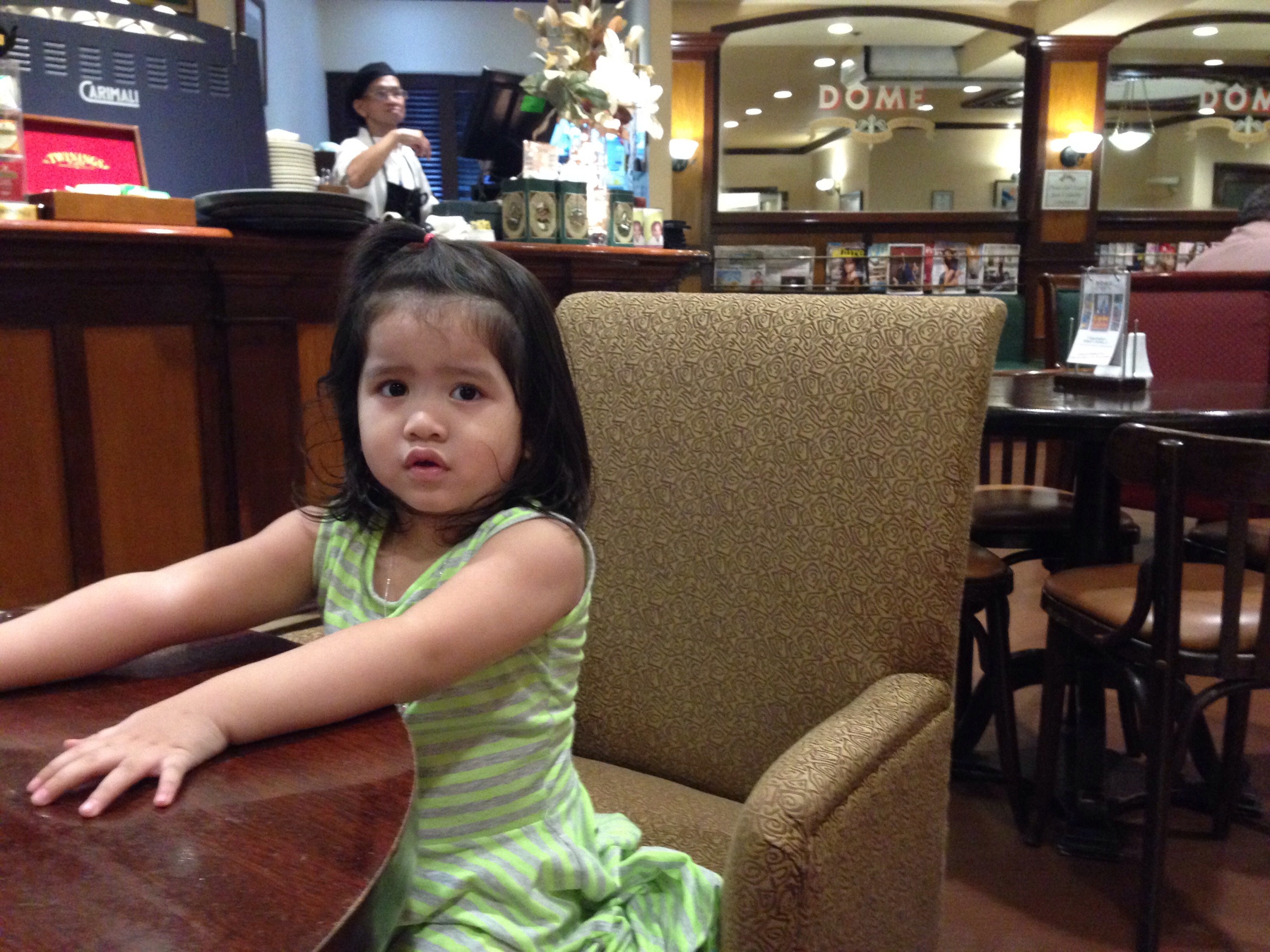 As for me and my date (my lovely daughter), we just wanted to satisfy our cravings for some kind of molten lava chocolate cake.. but since we're already here, might as well try their pasta.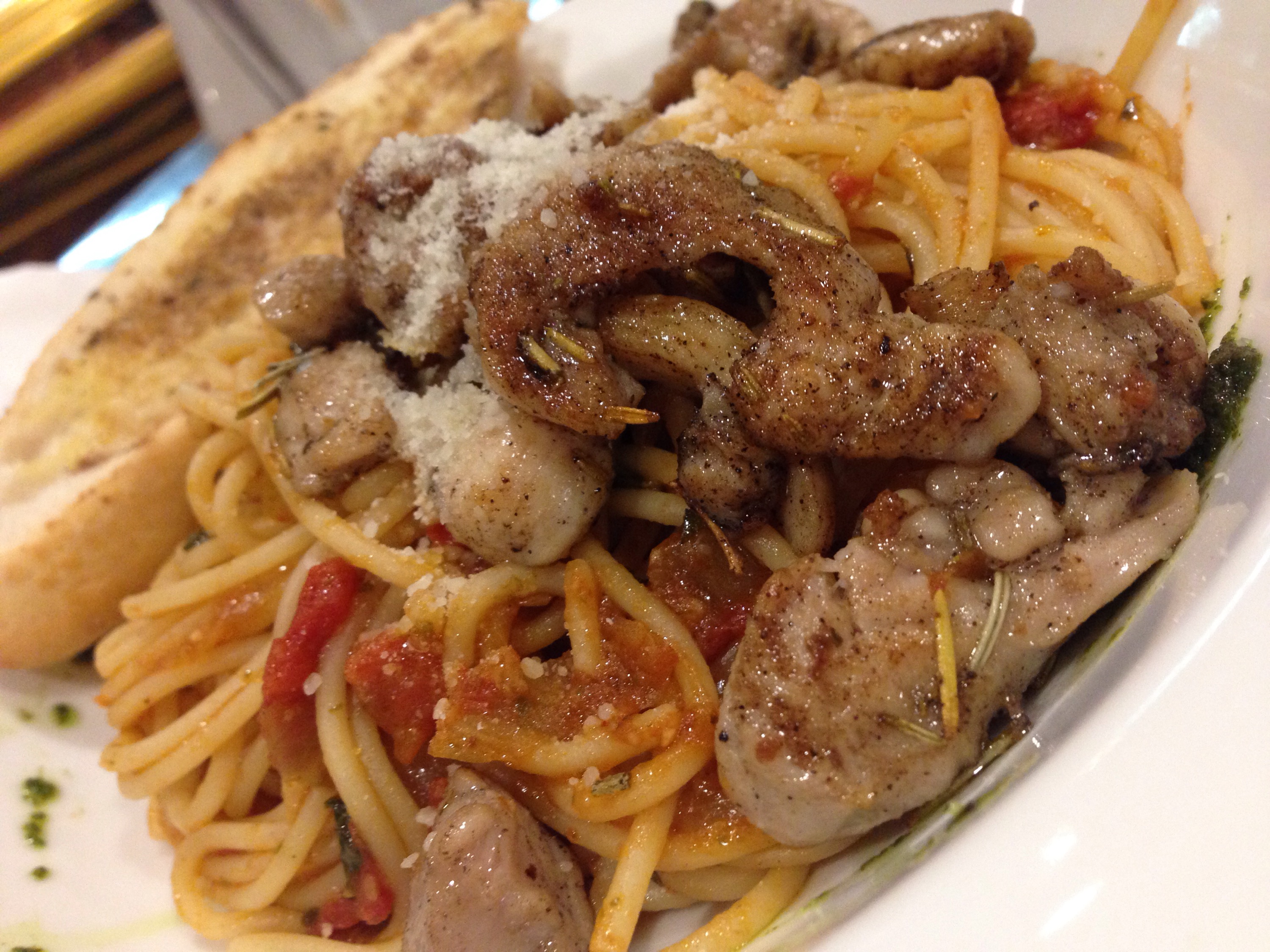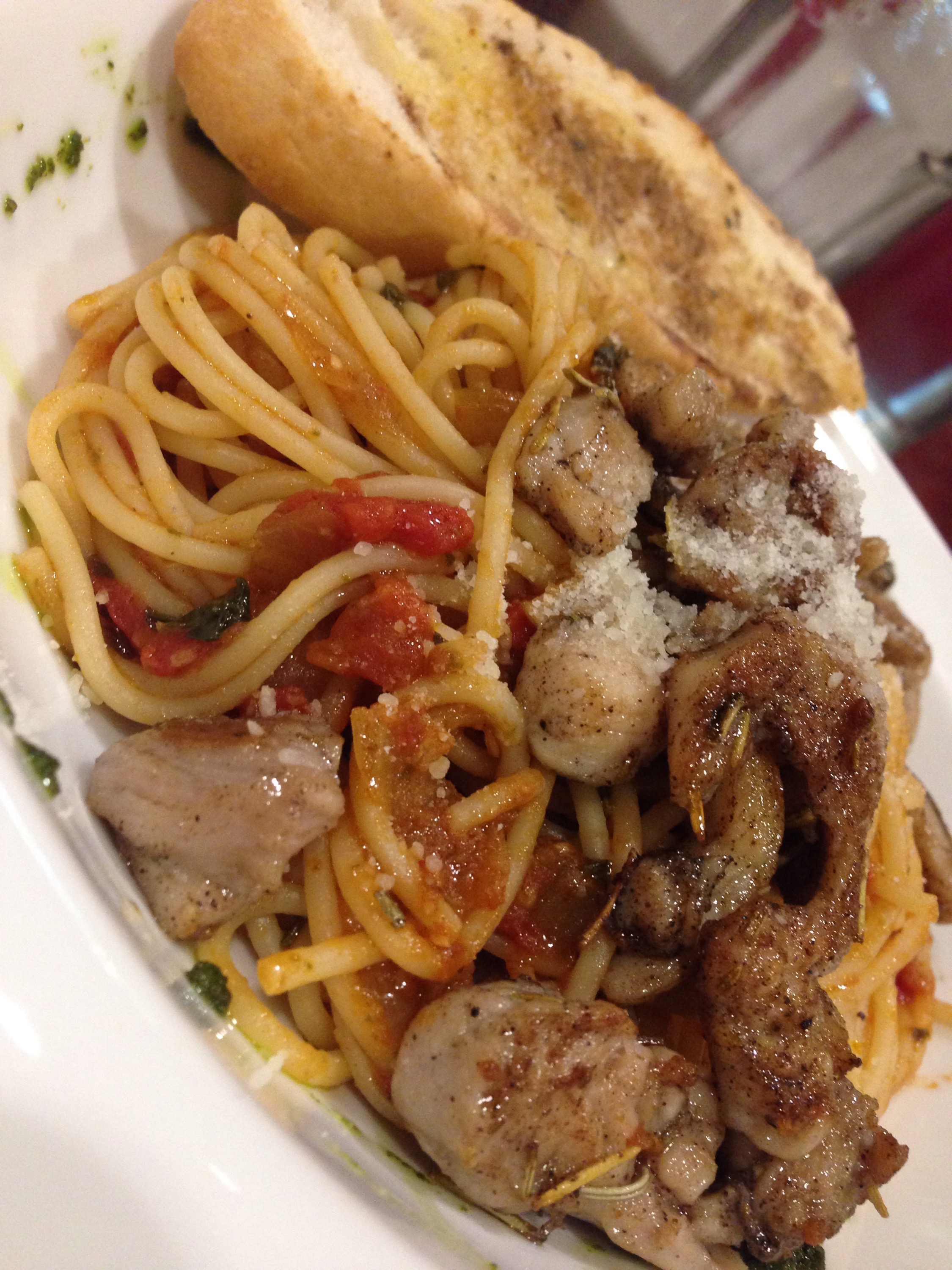 We ordered Tomato Basil with Grilled Chicken (P230), it was so worth the price because the serving was quite bug for the two of us to share. They were generous with the chicken meat, we were instantly full after eating…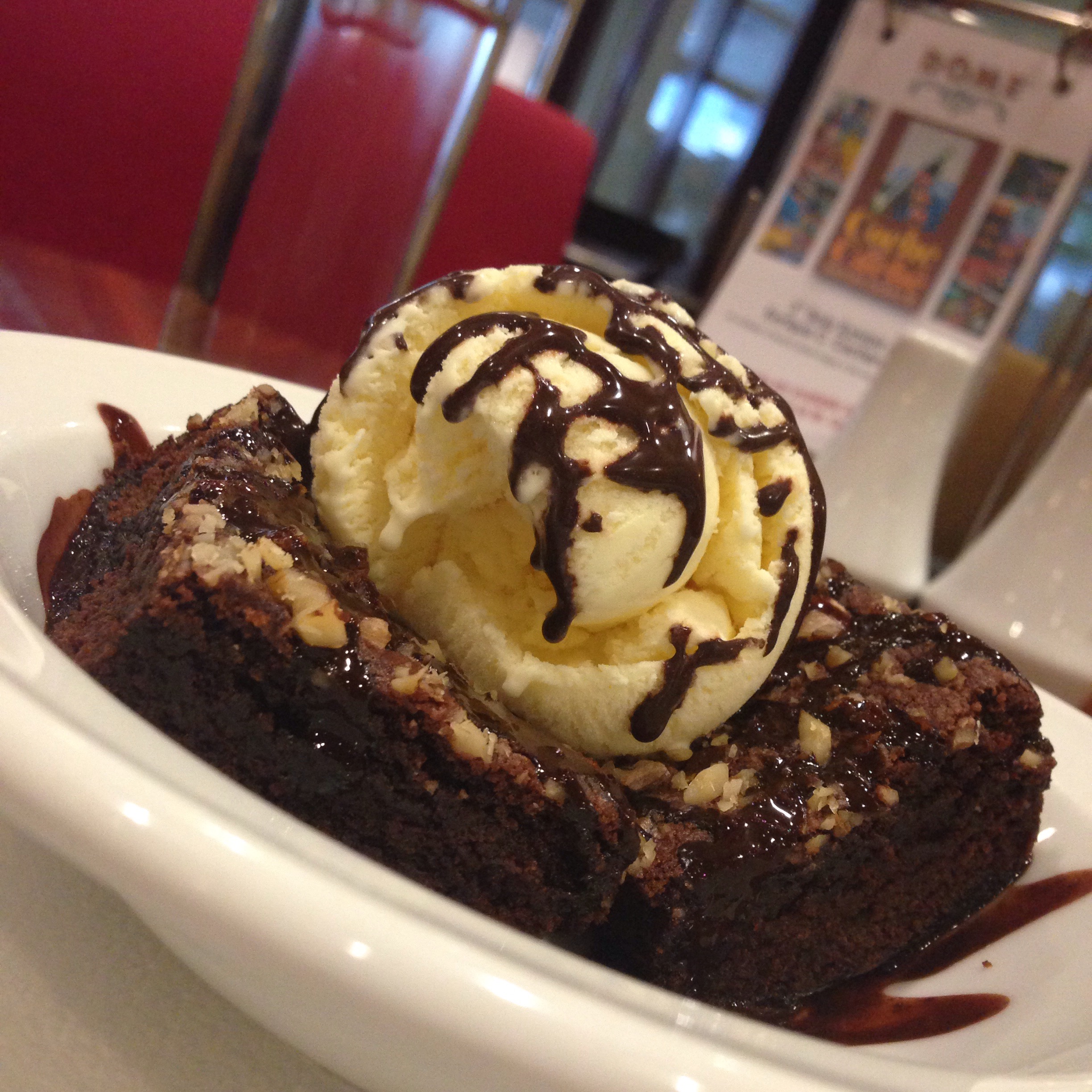 And since they did not have molten lava cake we opted for the next best thing, which for us is the Brownie a La Mode (P130). It was as good as we expected it. The brownie was moist and chewy because probably if the walnuts. The vanilla ice cream softens the brownie which makes it just right for my sweet tooth baby.
I usually order coffee, but I had to pass that time since I already had 2 cups earlier. haha! We just had water.
Over all, we enjoyed dining at Dome Cafe, and appreciated the service that we got from their very friendly crew. This will definitely be on top of my mind next time a mom and baby craves for a la mode and go again for a coffee-less "coffeebreak."
Fortune Hongkong Seafood Restaurant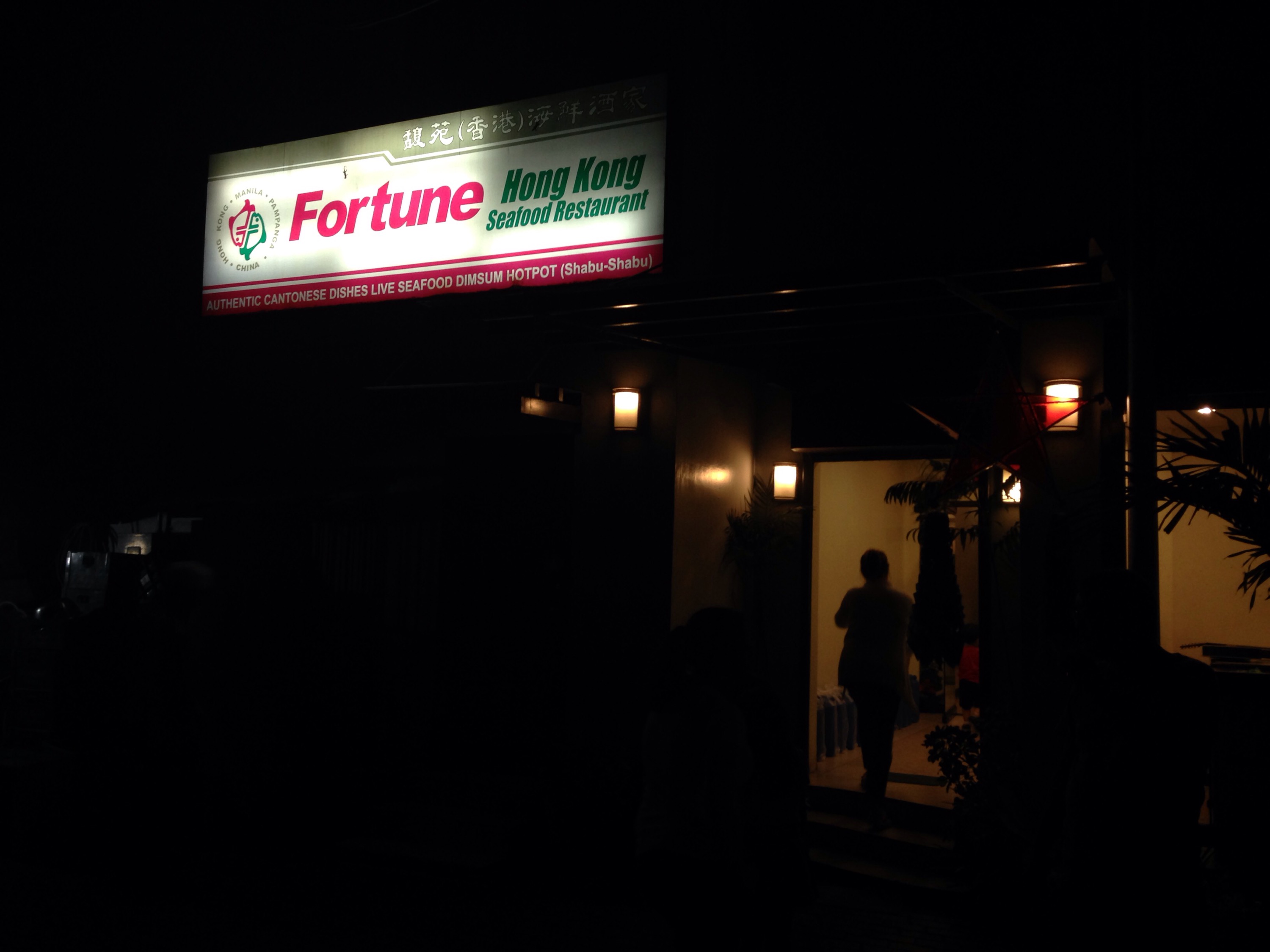 Just a few minutes drive from Metro Manila, is my hometown Malolos City. Here you'll find a lot of pinoy restos serving lutong bahay, grilled barbecues and seafoods.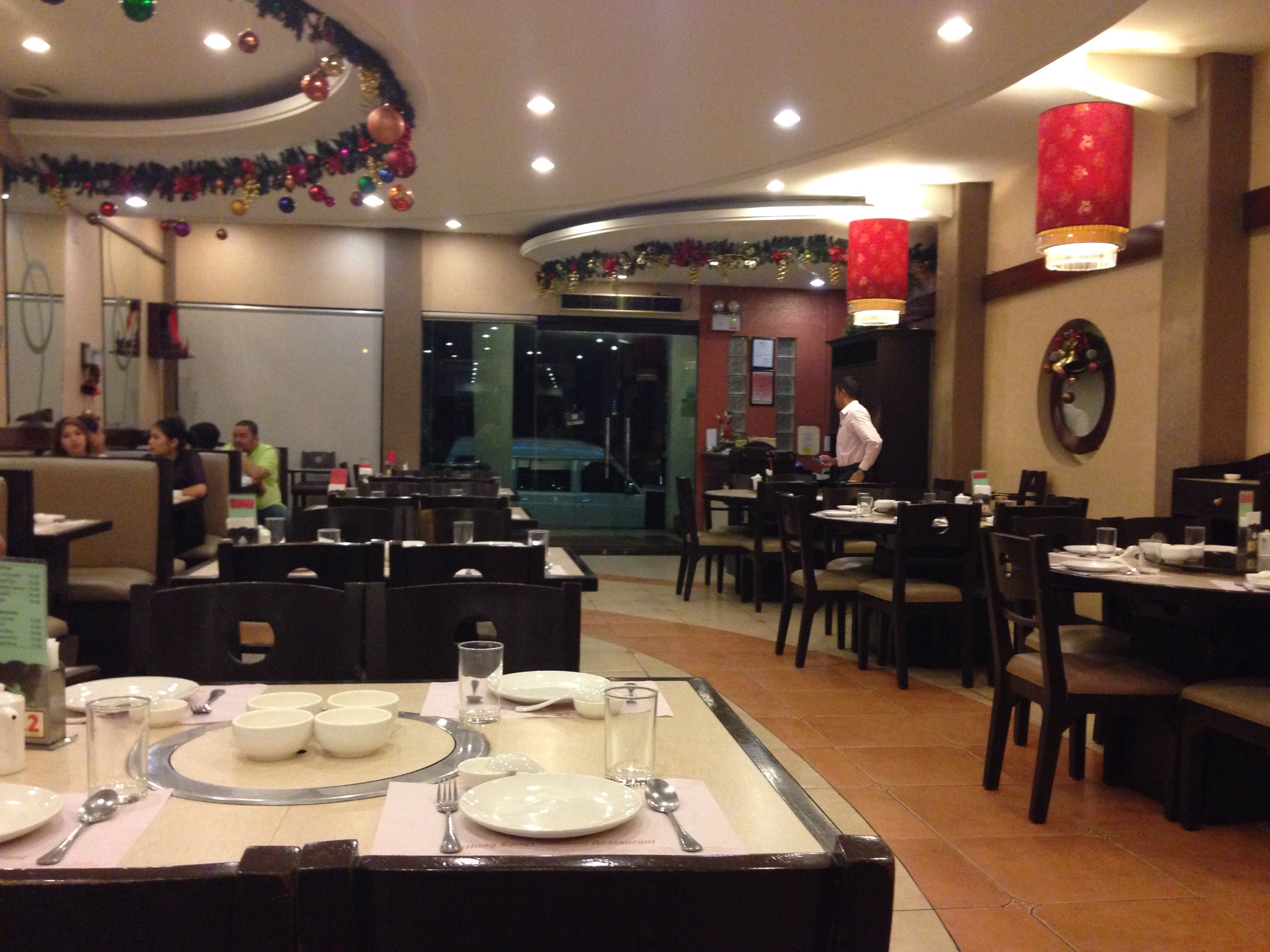 Fortune HongKong Seafood Restaurant in Malolos has always been a venue for our family gathering whenever we were craving for Chinese Food. We all love their authentic cuisines, and whenever we dine in there with the rest of the gang, we always avail of the package of 10's per table.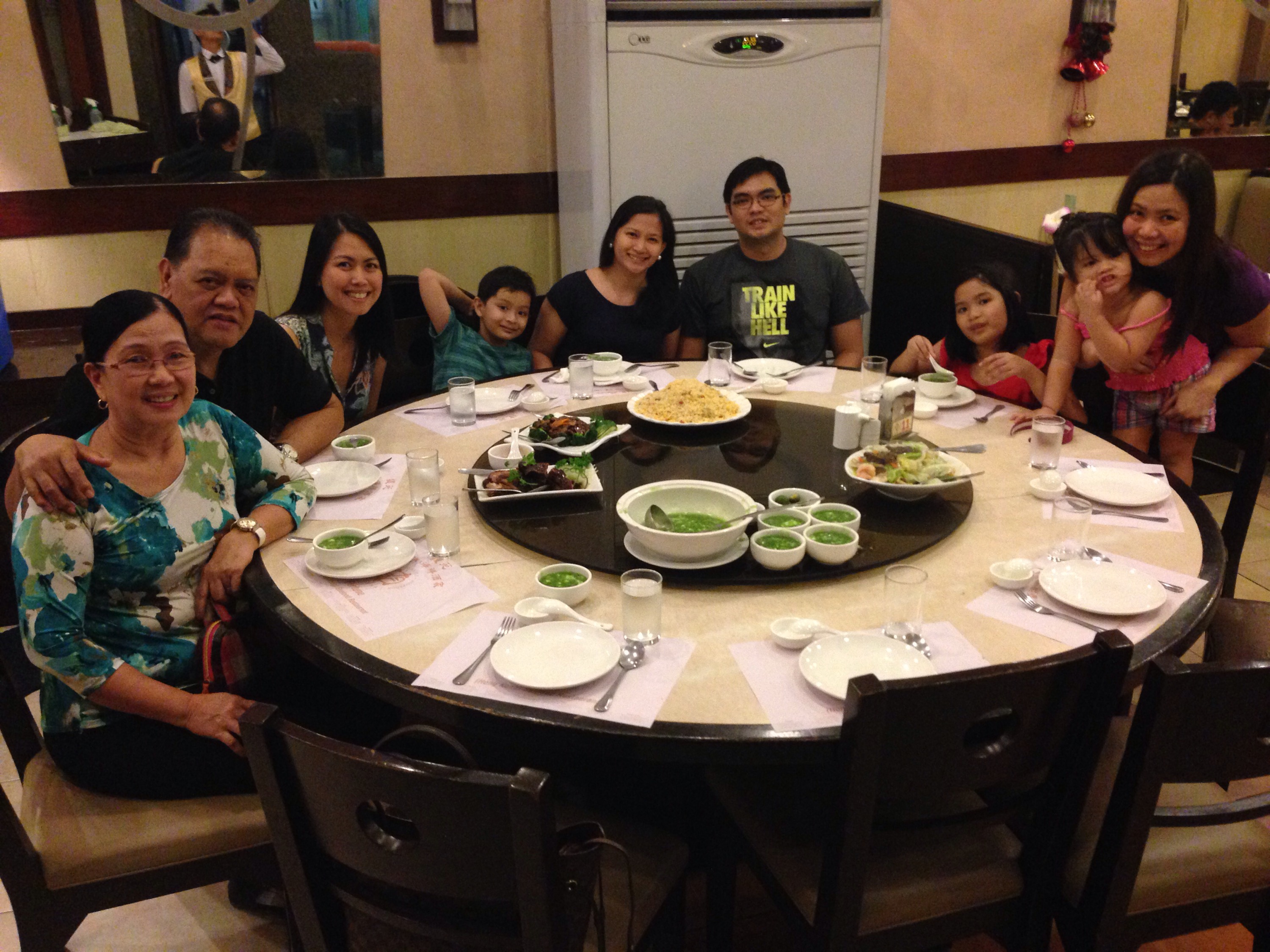 Set menu choices has always been great. The service is good, and price is just right.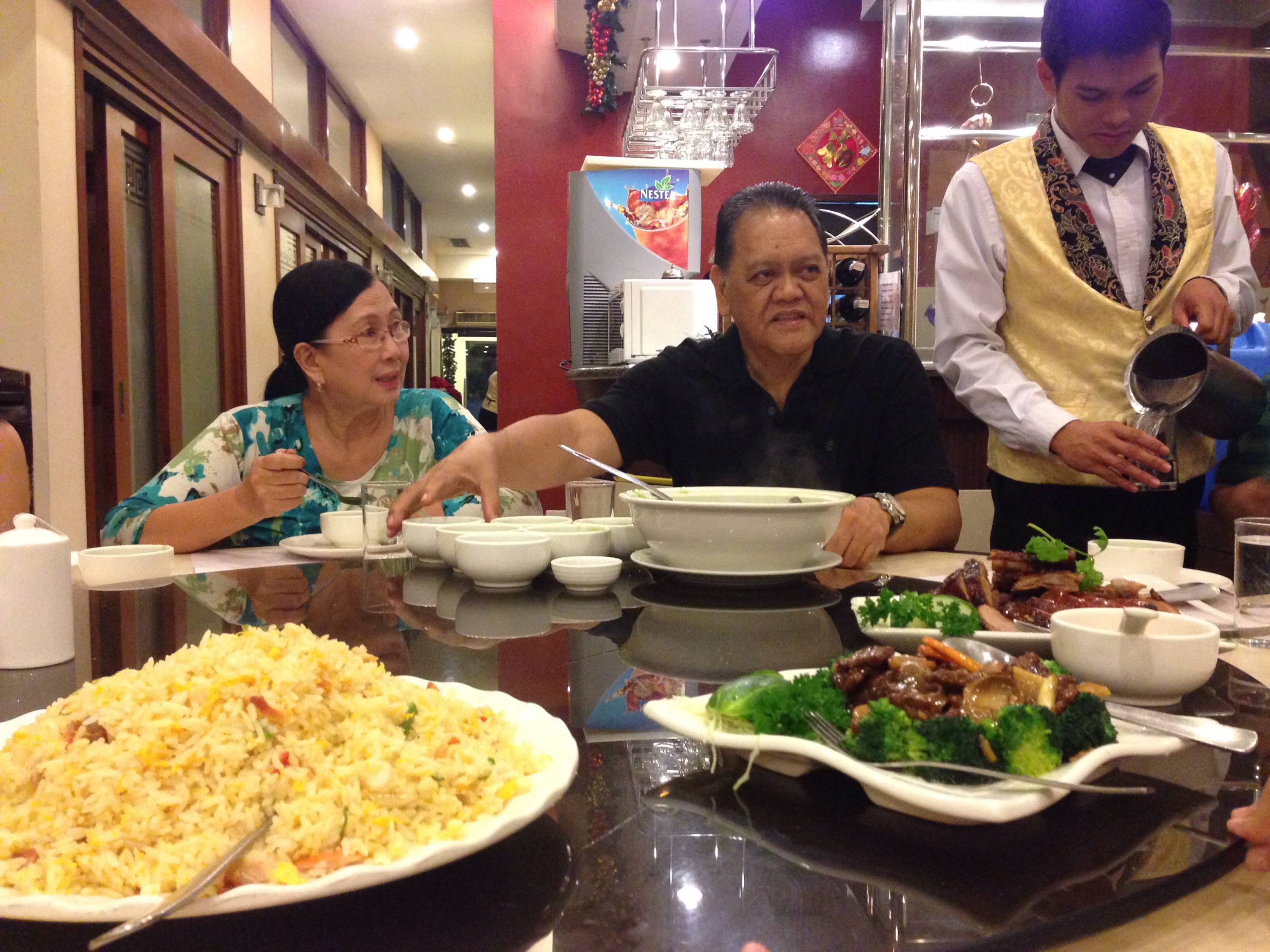 We love that their location has a big open parking space at the back, makes it a lot more convenient for our big family, coming from different places
The Customized Set Meal we ordered which costs Php 3,100.00 comprised of the following dishes: Spinach Soup, Roasted Duck, Beef Broccoli, Yang Chow Fried Rice, Crispy Noodle, Fried Chicken, Salt & Pepper SpareRibs and Almond Lychee Jelly for dessert.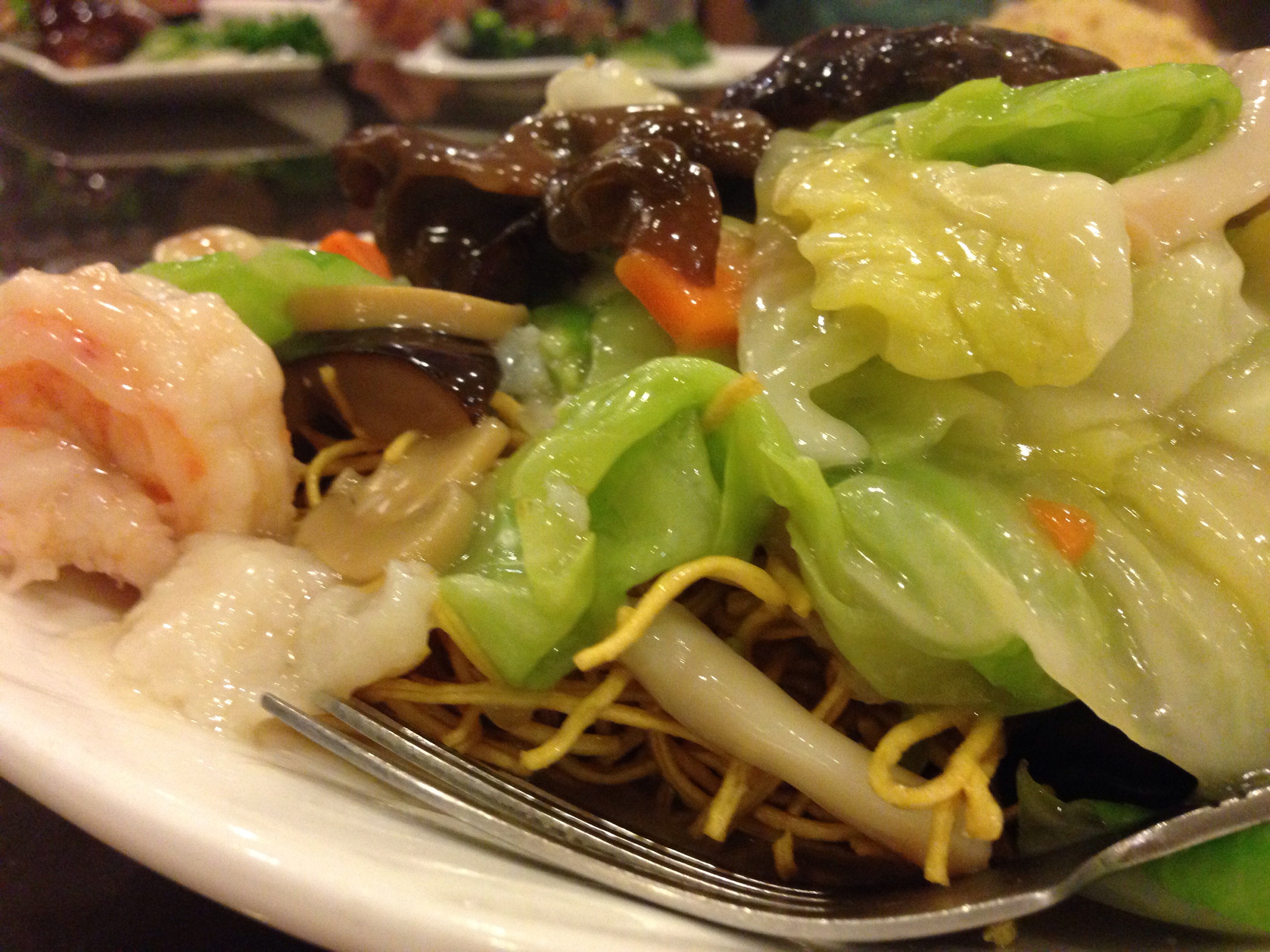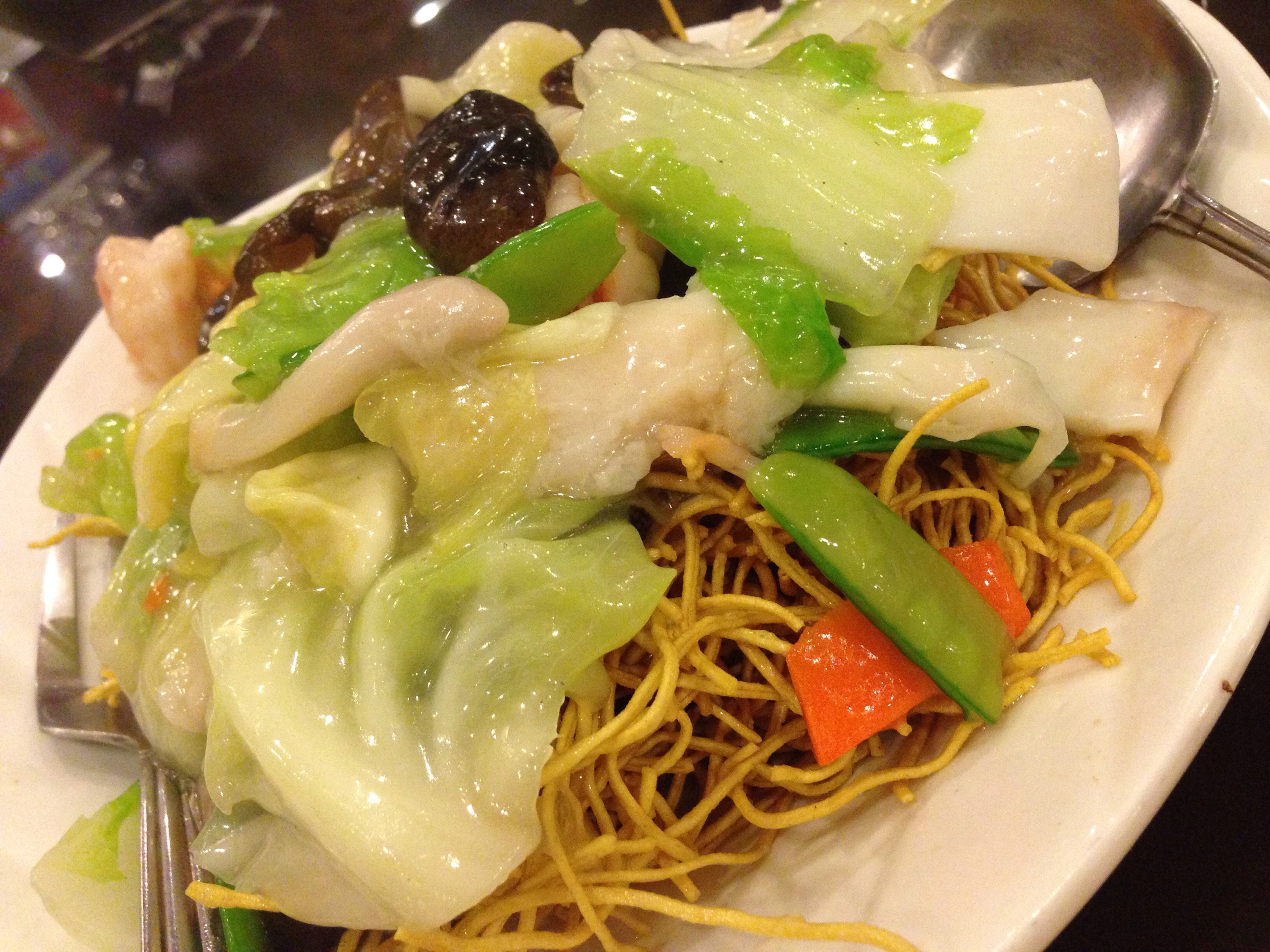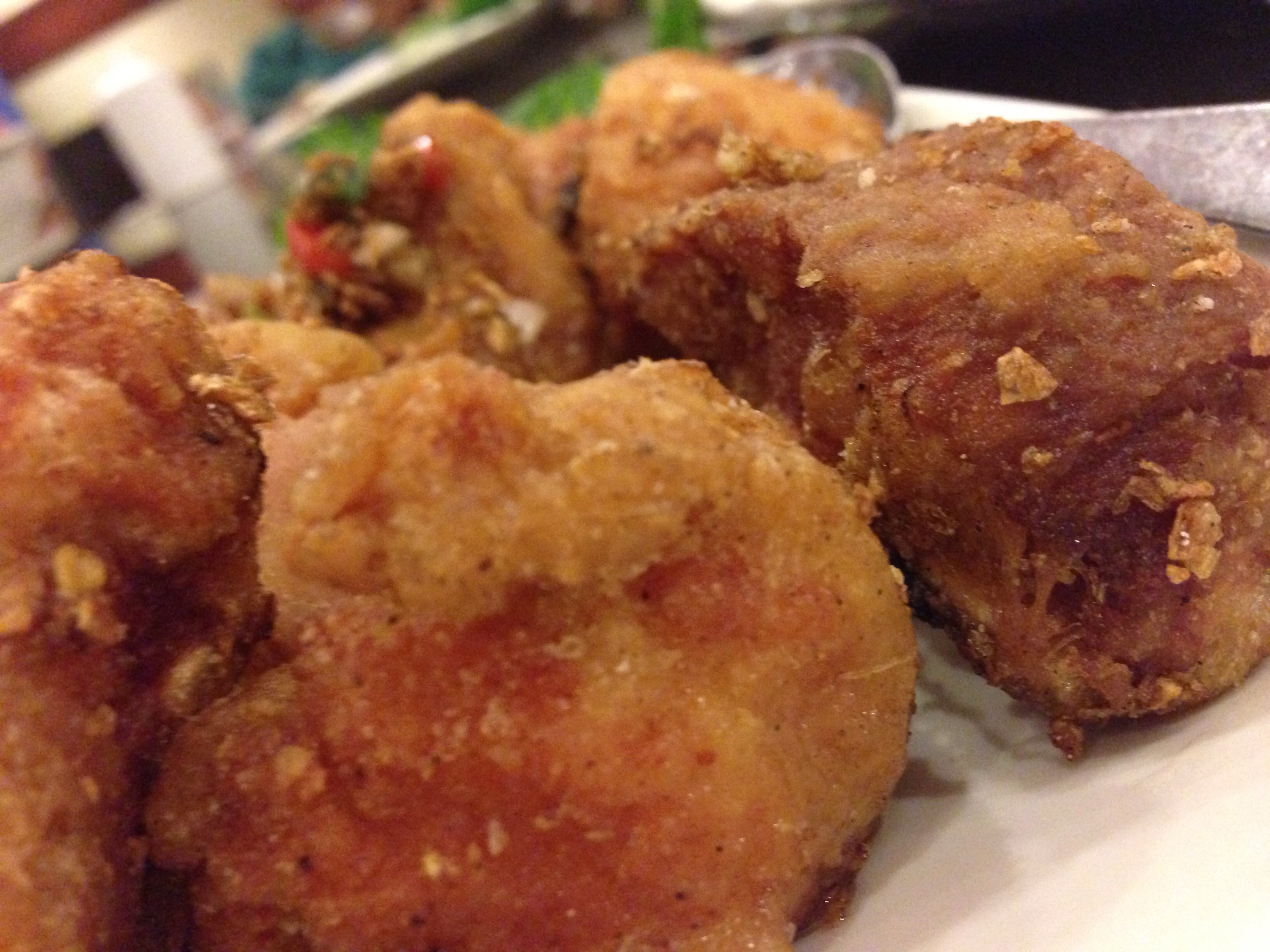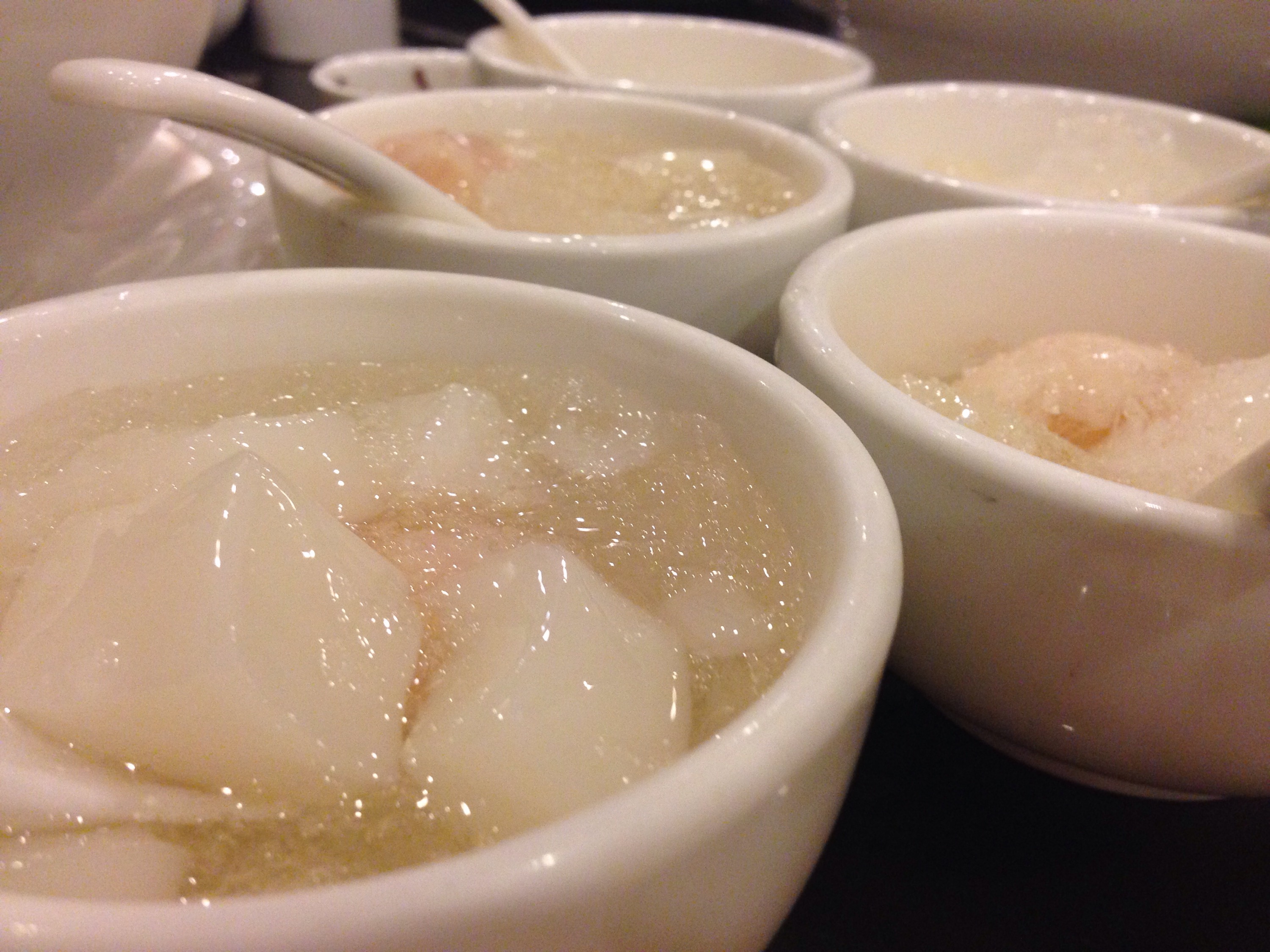 Our experience here always make us want to go back. Fortune has become one of our trusted restos in town, whenever we want busog sarap meals. It's just great to have a chinese style restaurant in Malolos that offers a change of cuisine which is fair priced and good to adequate..
The service has always been courteous and general ambience is fine
Fortune HongKong Seafood Restaurant also has branches at New Street Bldg., Mac Arthur Highway, Corner Henfel St., Balibago, Angeles City; 305 Diamond Service Road, Balibago, Angeles City; Olongapo-Gapan Road, Bo. Dolores, City of San Fernando; Corner Henyfel St., Balibago, Angeles City and at 1030-A Mc Arthur Highway, San Nicolas, Tarlac City.
Check out more of my reviews at #OPENRICEPH