If Pinoys ever had problems 'entertaining' a kababayan who has been out of the country for years, it is not just about figuring out which resto to take them (coz honestly there are about gazillion possible options), but rather which one would actually linger or leave a positive impression to the balikbayan.
This list may or may not be the best of the best, but they do have some amazingly good food to offer.  Here's what I can say about K.K.K., Rustica, Giligan's, Kamayan and Lola Cafe+Bar.
K.K.K.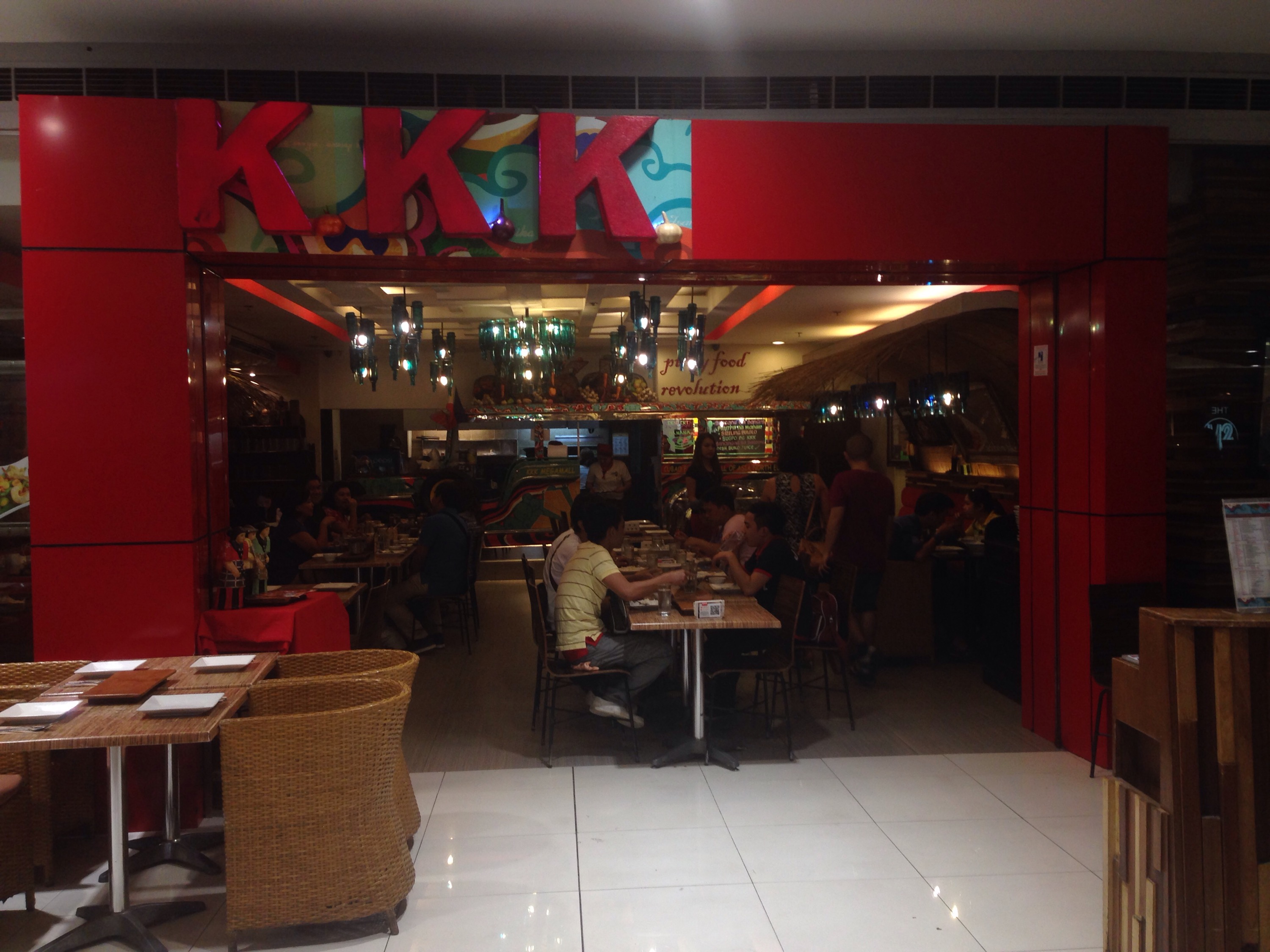 Once you see their facade and interior you will instantly be convinced that this resto serves all-filipino-dish, and balikbayans will truly feel welcomed here. Everything about the resto is so Pinoy. The rattan funiture pieces, the decorations, and the jeepney facade at thecenter. The waiters were even wearing Filipino costumes It was delightful to see.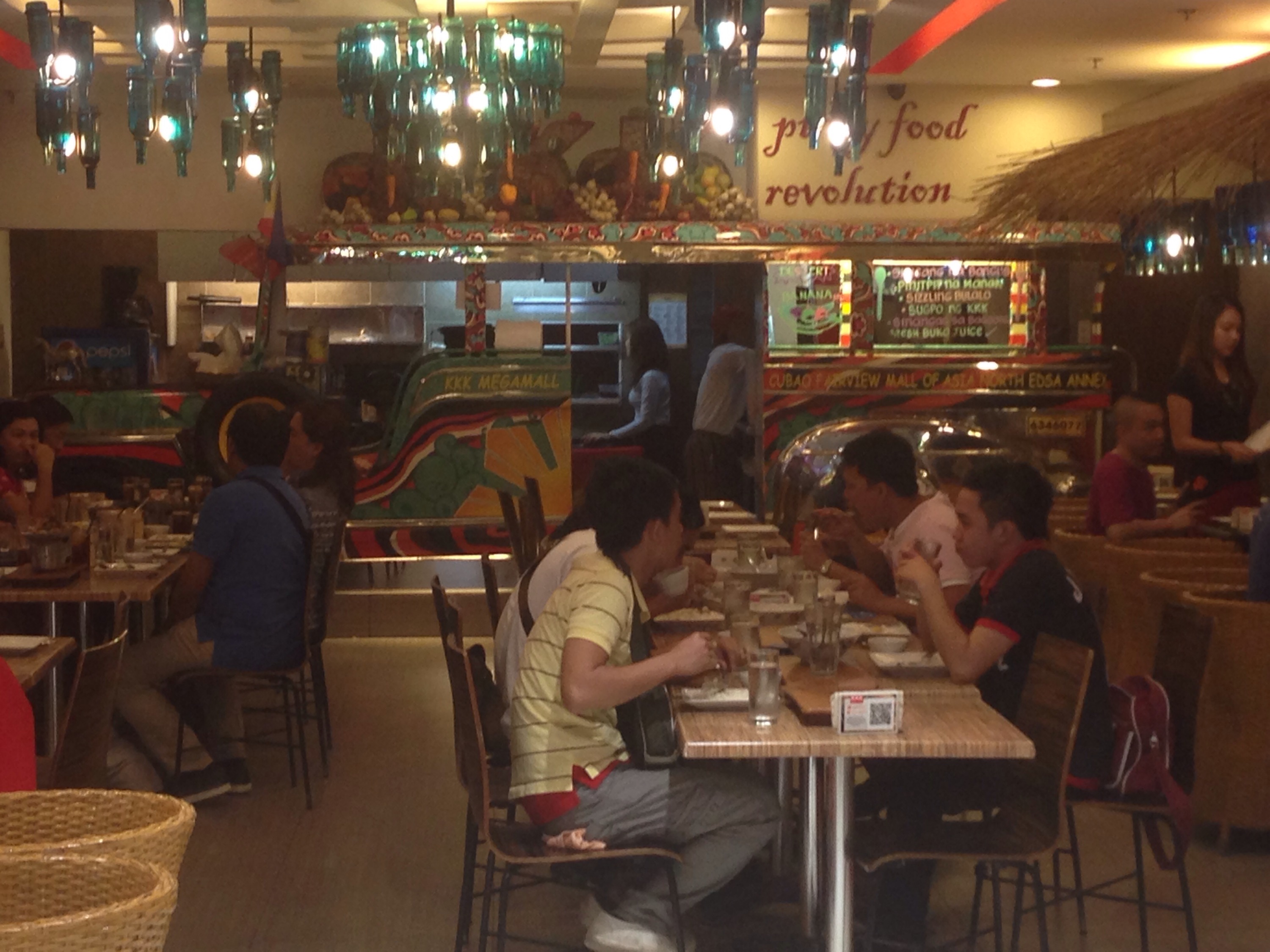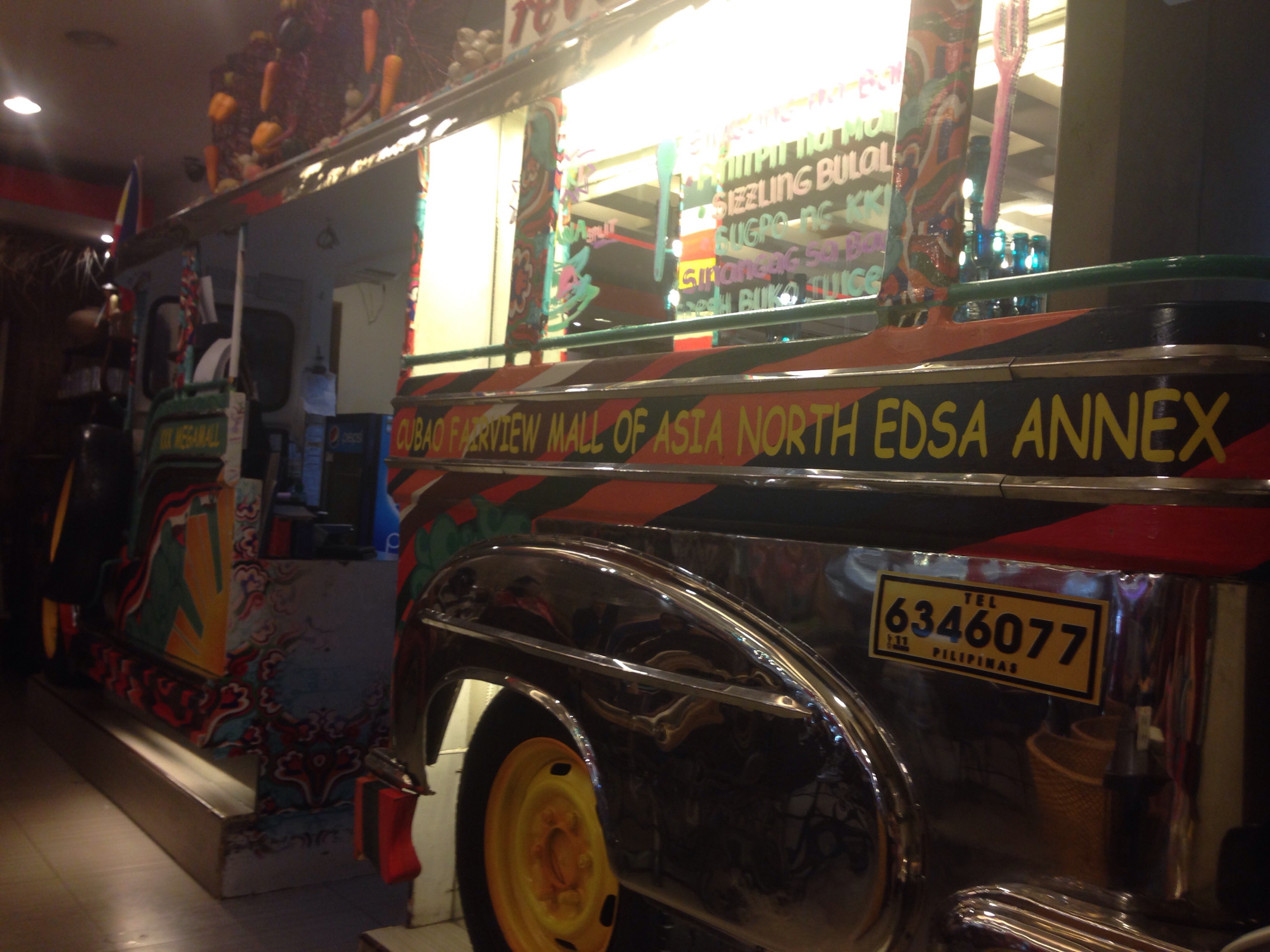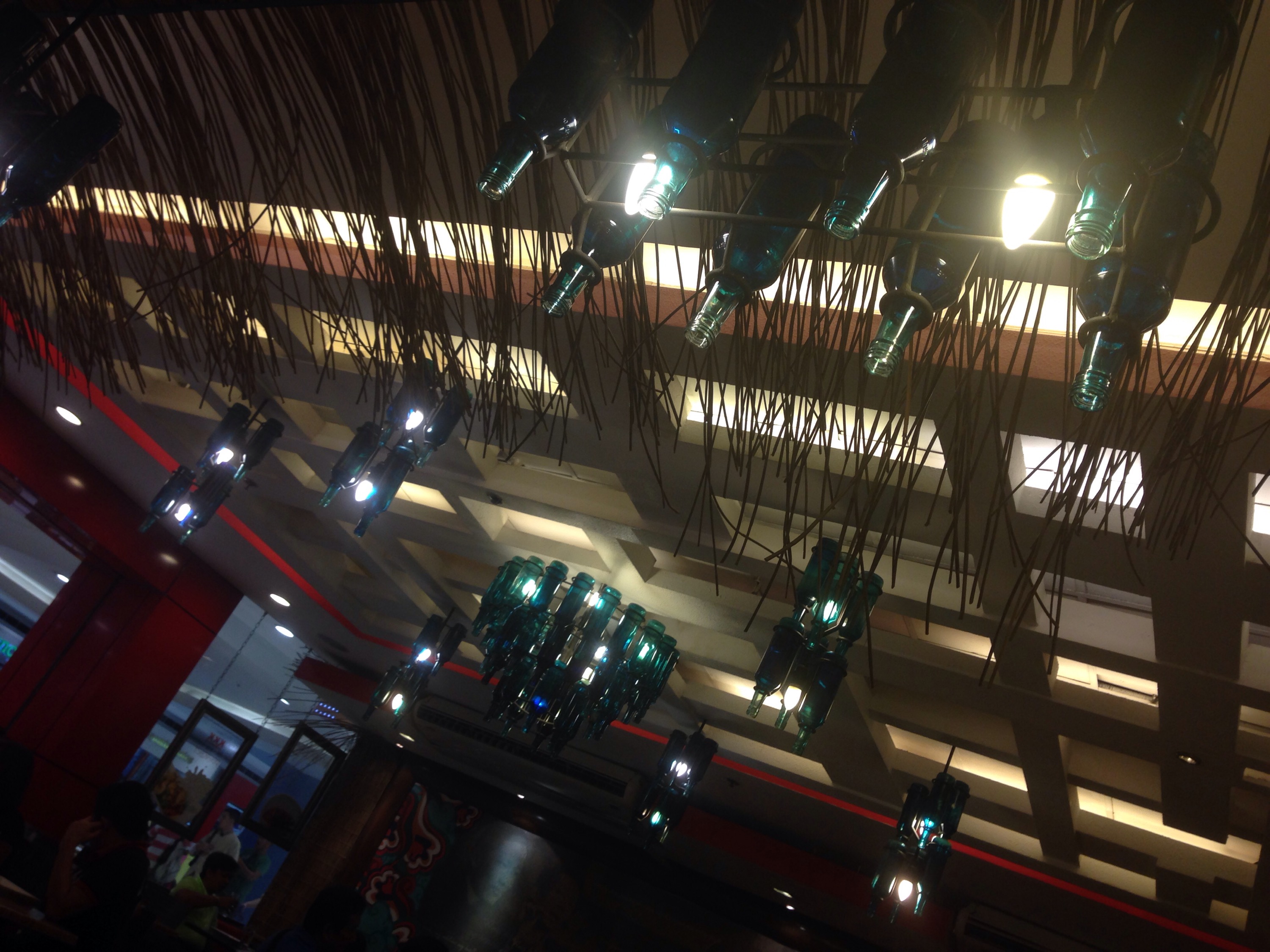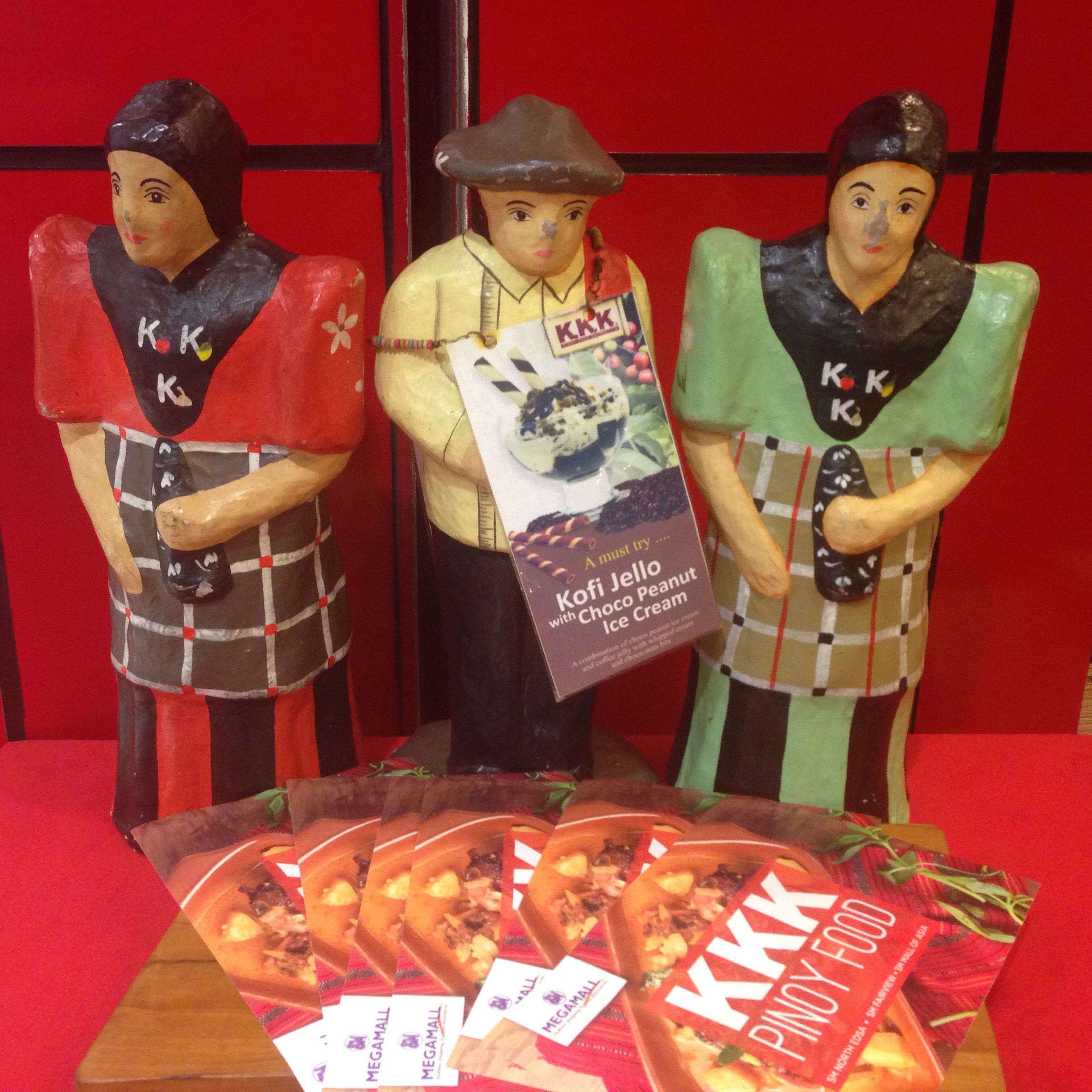 First we were served with Complimentary Crispy Crackers (Kropek) with vinegar while we were waiting fir our orders.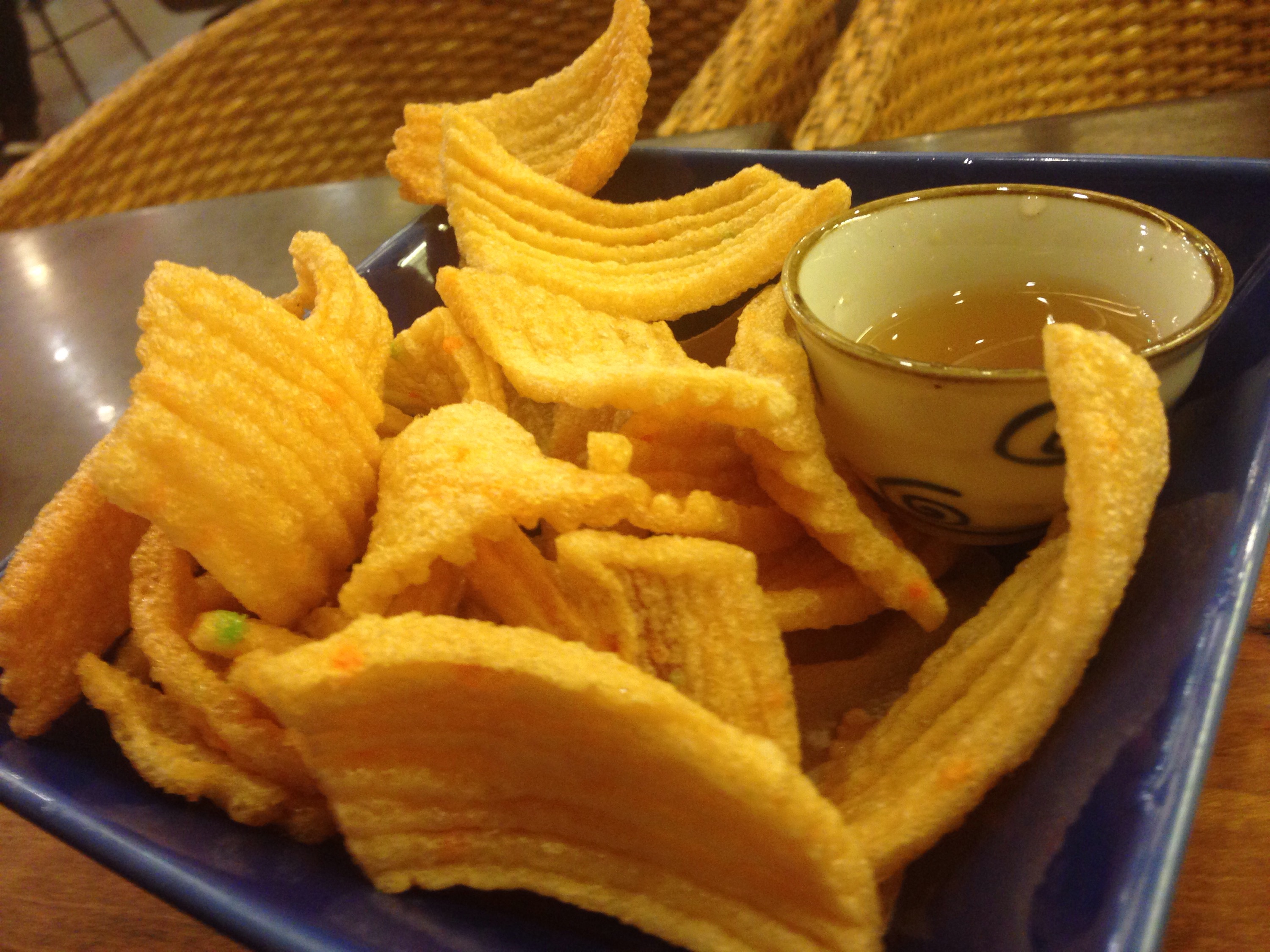 We had for our main entree, Binagoongan Lechon Kawali (Php320) or Deep-fried Pork with coconut milk and shrimp paste (Lechon Kawali na Sinarsahan ng Bagoong ng KKK at Gata).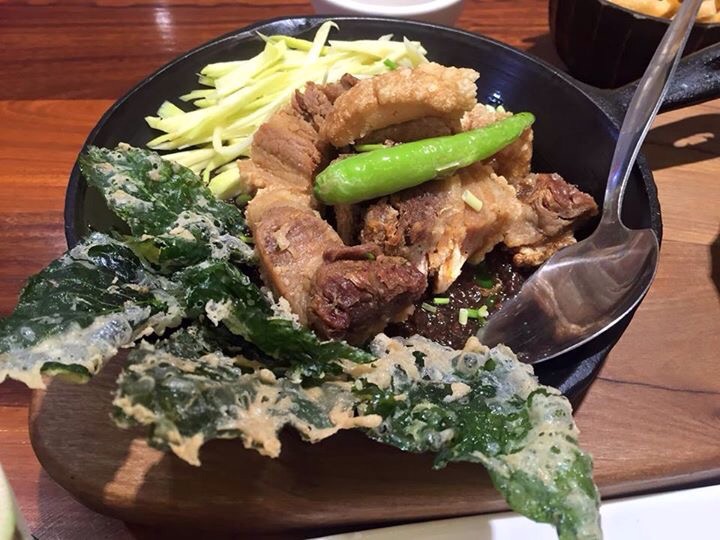 It was good, but because it felt like too much deep fried food, we just had to move on to the dessert, and ordered two of our favorites among the list.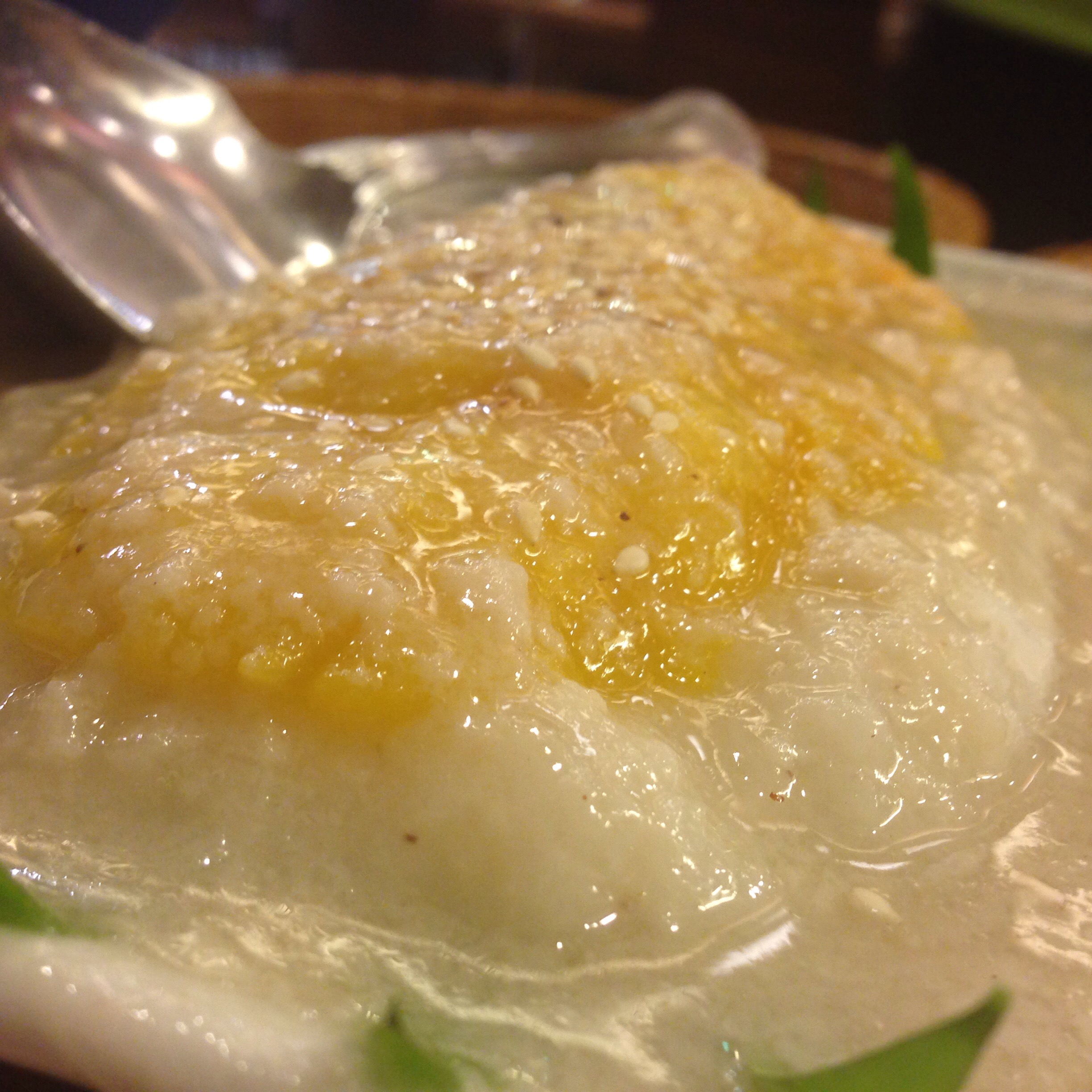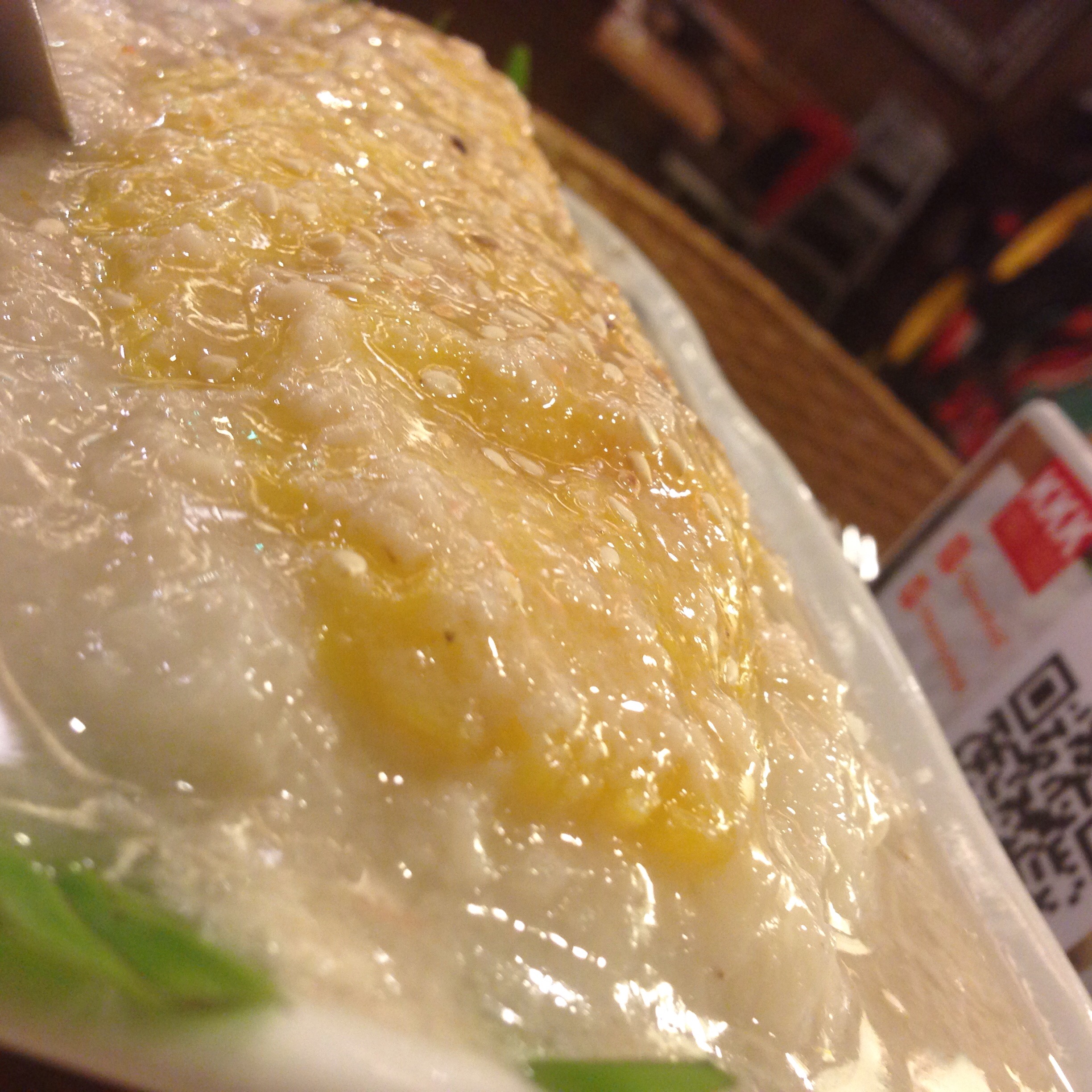 We had Suman at Mangga (Php130) or Sticky Rice with Mango and Coconut Milk (Malagkit na Bigas, Minatamis na Gata at Manggang Hinog), I can honestly say that this sticky rice is the nest that I ever had. You can really savor the creaminess of the coconut milk and there was even those "latik" taste.
My baby loved KKK's version of Buco Pandan or as they call it, Kaka Loka (Php128) is Buco Pandan with Arce Dairy's Buco Sherbet served in Fresh Buco Shell.. true to its name Kaka Loca nga talaga! What made it more special is that it comes in a coconut shell.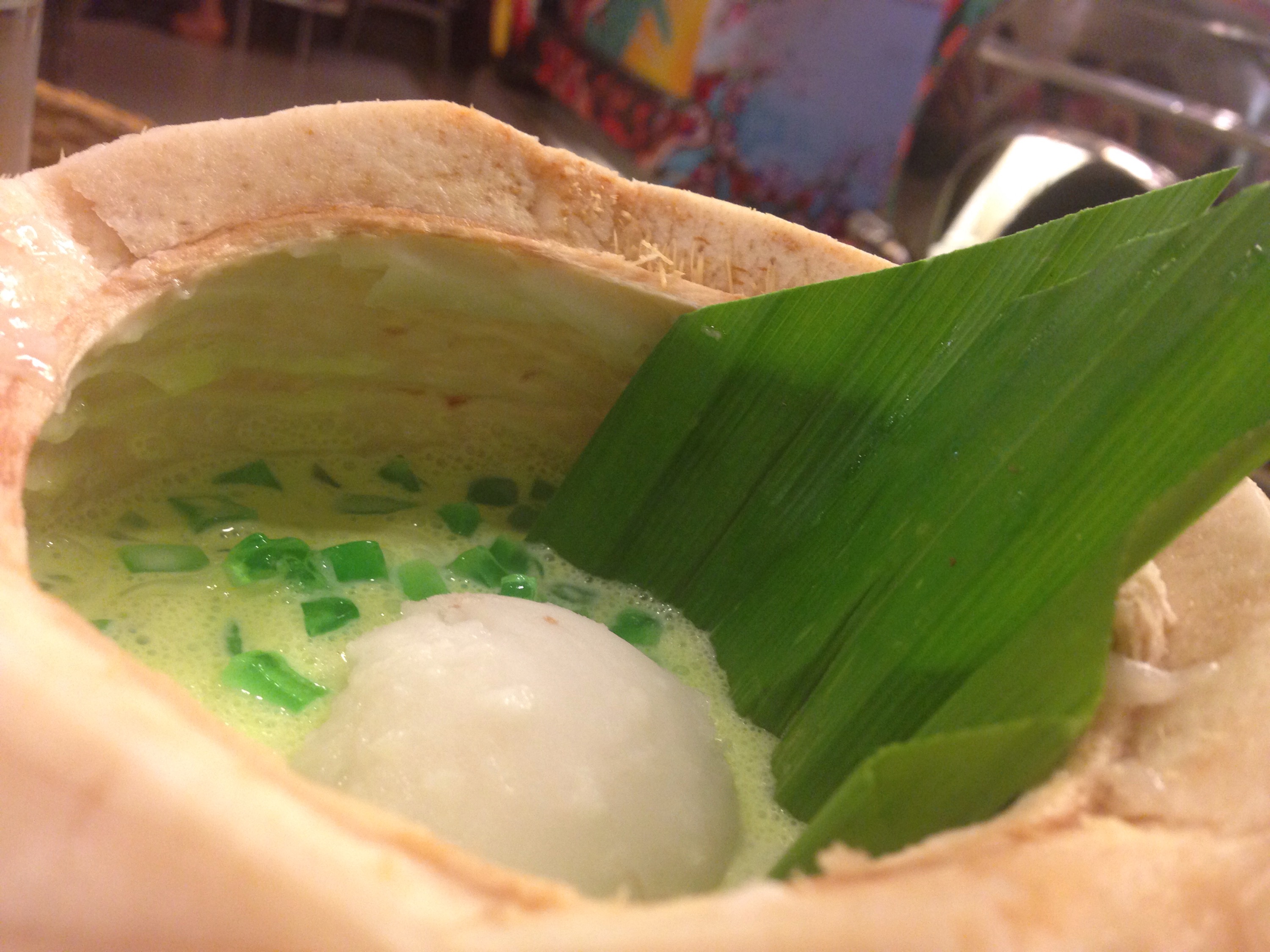 This resto is highly recommended for Filipino Food lovers and Balikbayans alike.. We're definitely taking daddy here when he gets home!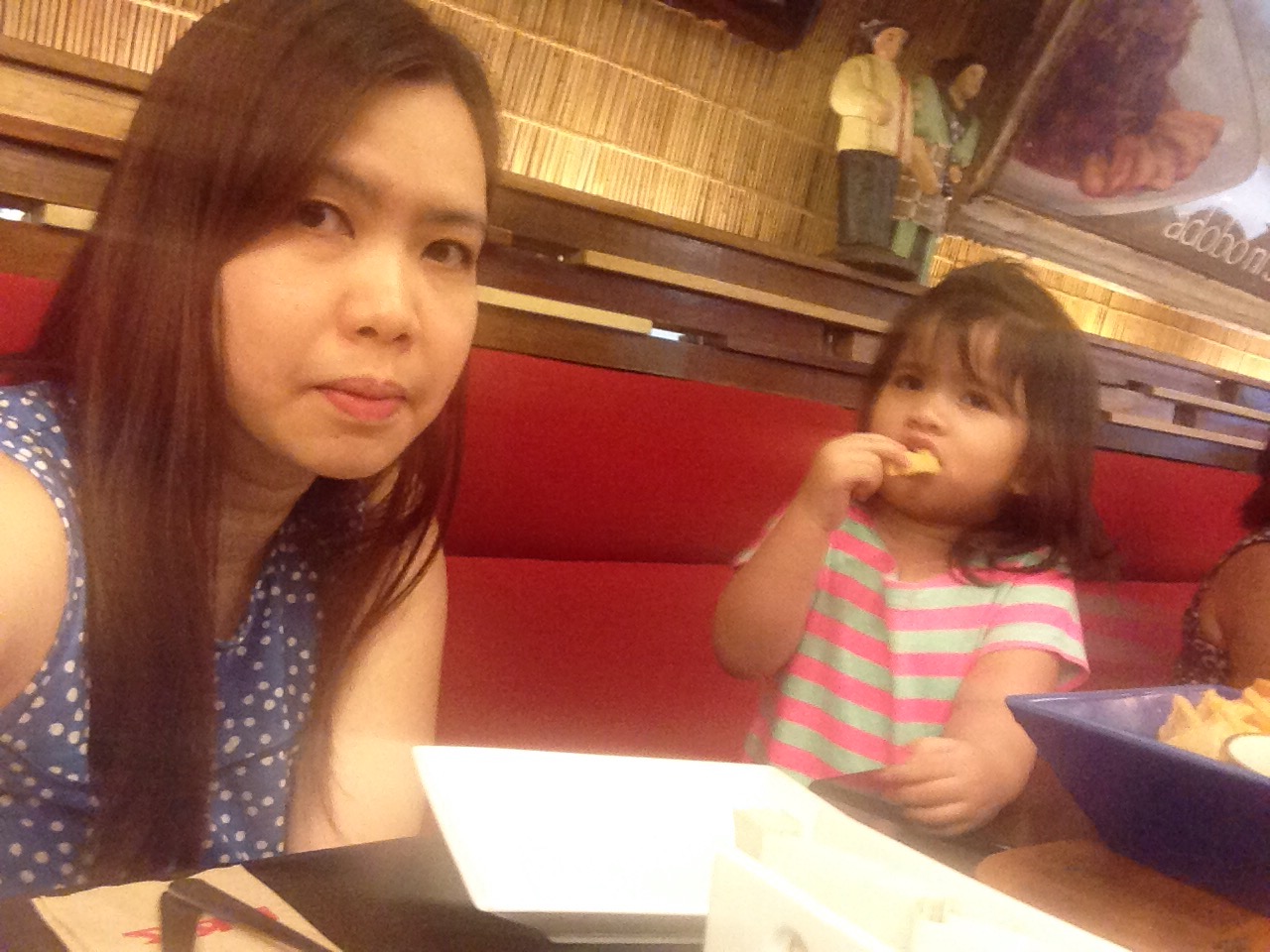 Rustica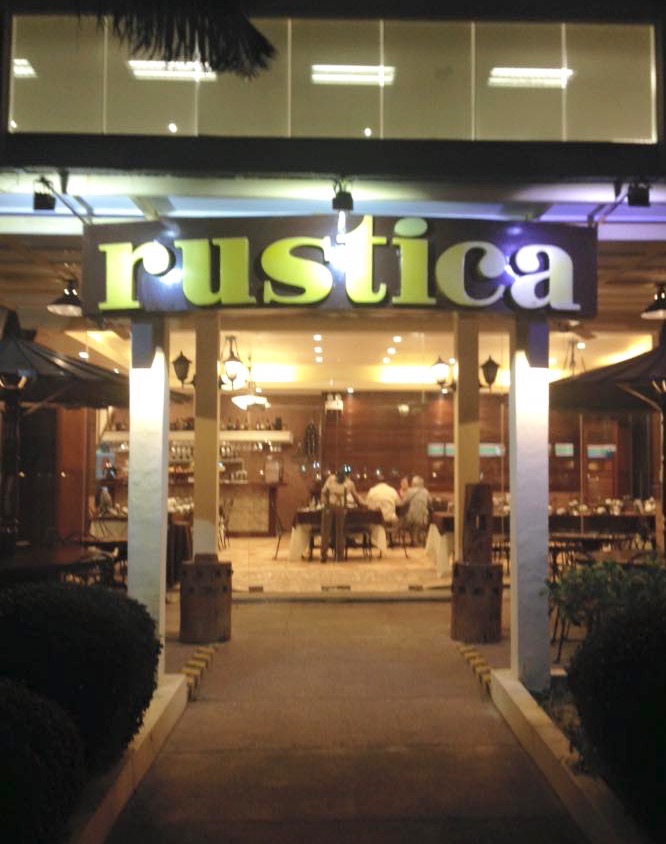 In one of the booming foodie hotspots in Malolos, Bulacan, The Cabanas, you will find another branch of this Restaurant famous for its lutong-bahay and pinoy recipes. Rustica has been a favorite among Filipino food lovers who simply want to savor fine pinoy dishes.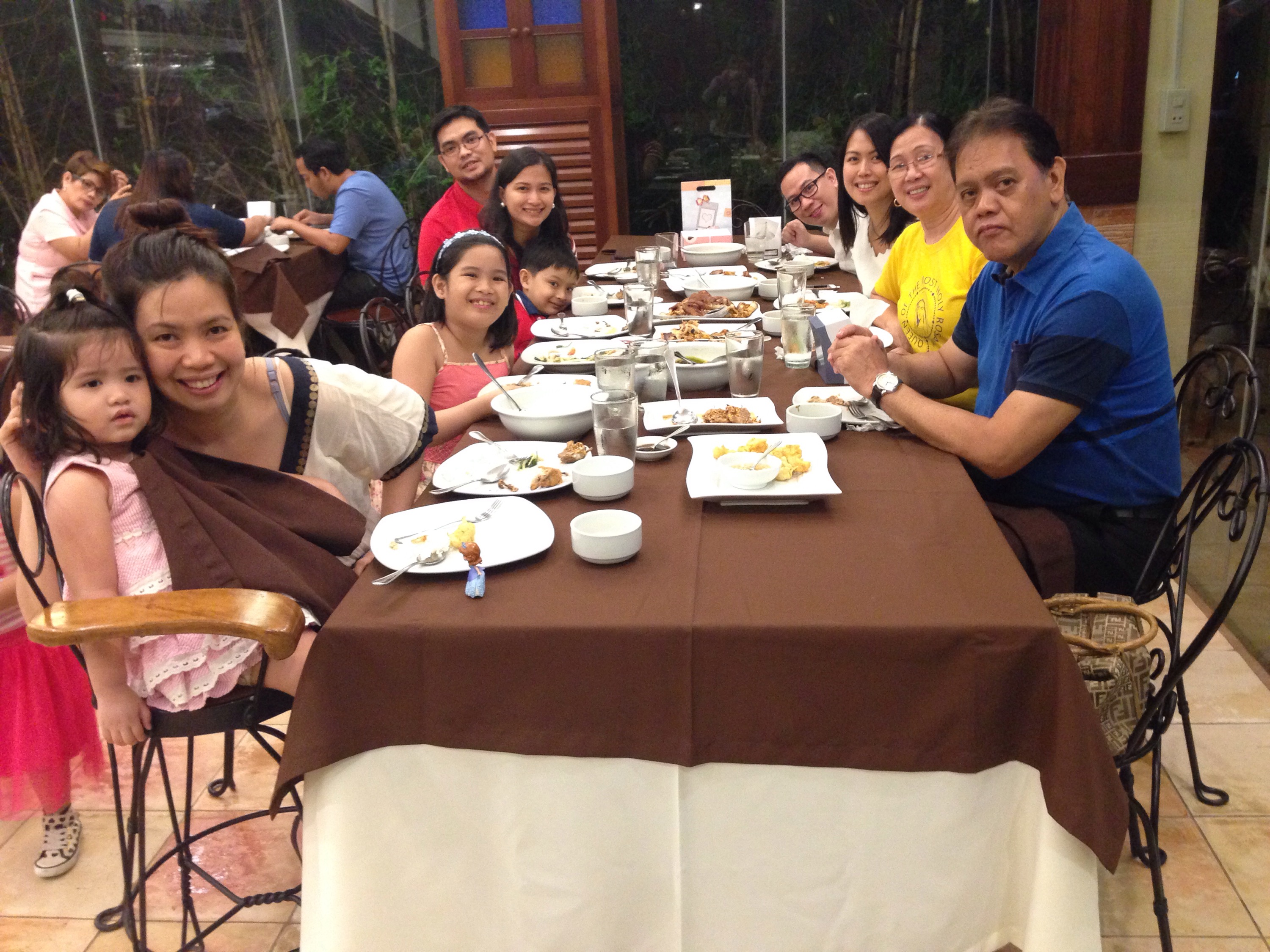 We went there for a simple family dinner. The place is not that big, it could accommodate about 40 people indoors and perhaps another 20 pax outdoor. The interior design puts a little emphasis on it's being a Filipino Resto, but it was really clean and orderly, most important of all it houses some of the best pinoy cuisines in town!
The service was quite fast, about 8 minutes after we ordered, the food were laid down one by one on the table. We started with their 'winner' Chicharon Bulaklak (P170), which upon a bite you'll be delighted by its echoing crispyness, and taste its juicy and tender meat perfectly blending with vinegar, see the photo to appreciate more.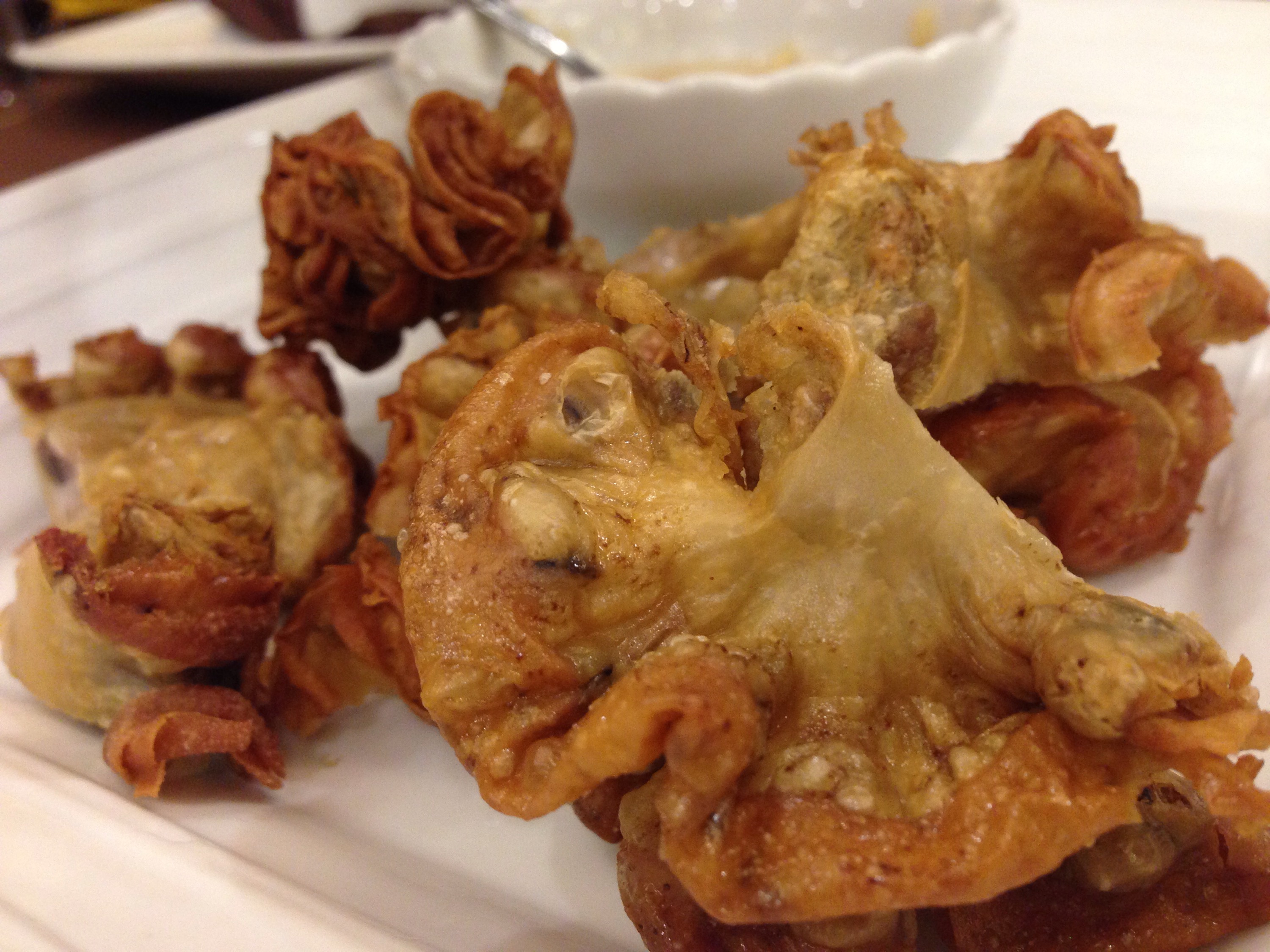 To balance our guilt feeling about indulging too much on their mouth-watering Chicharon, we also ordered Ensaladang Hilaw na Mangga Kamatis at Bagoong (P135). I was impressed by how they maintained the right balance of flavors complimenting each of its ingredients. It's indeed one of the best appetizers Pinoys have to offer, and you'll find it at Rustica.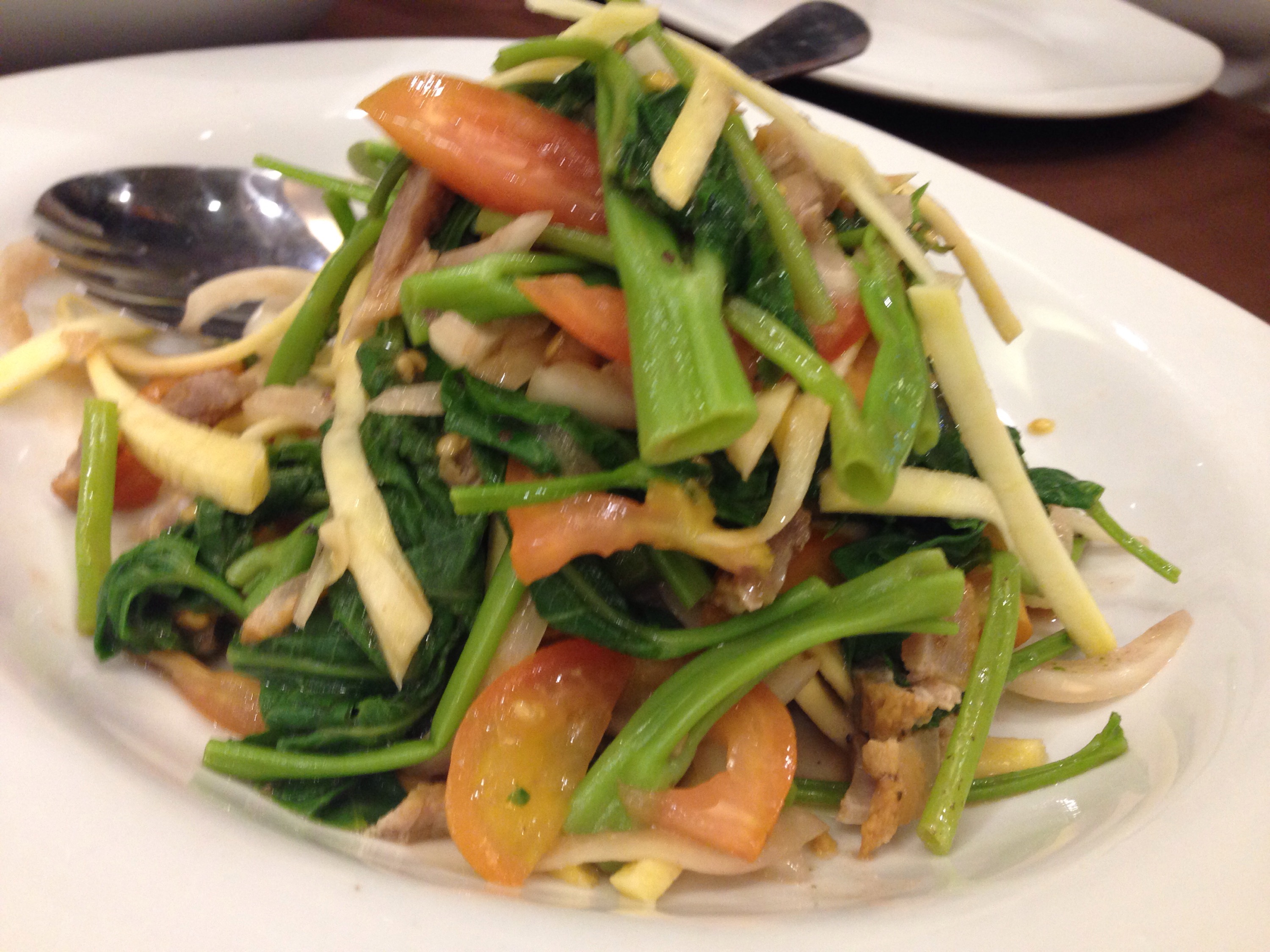 The Fish Fillet (P210) was my baby's favorite (aside from the chicharon), it comes in small bite size serving, very baby-friendly, and tasty too.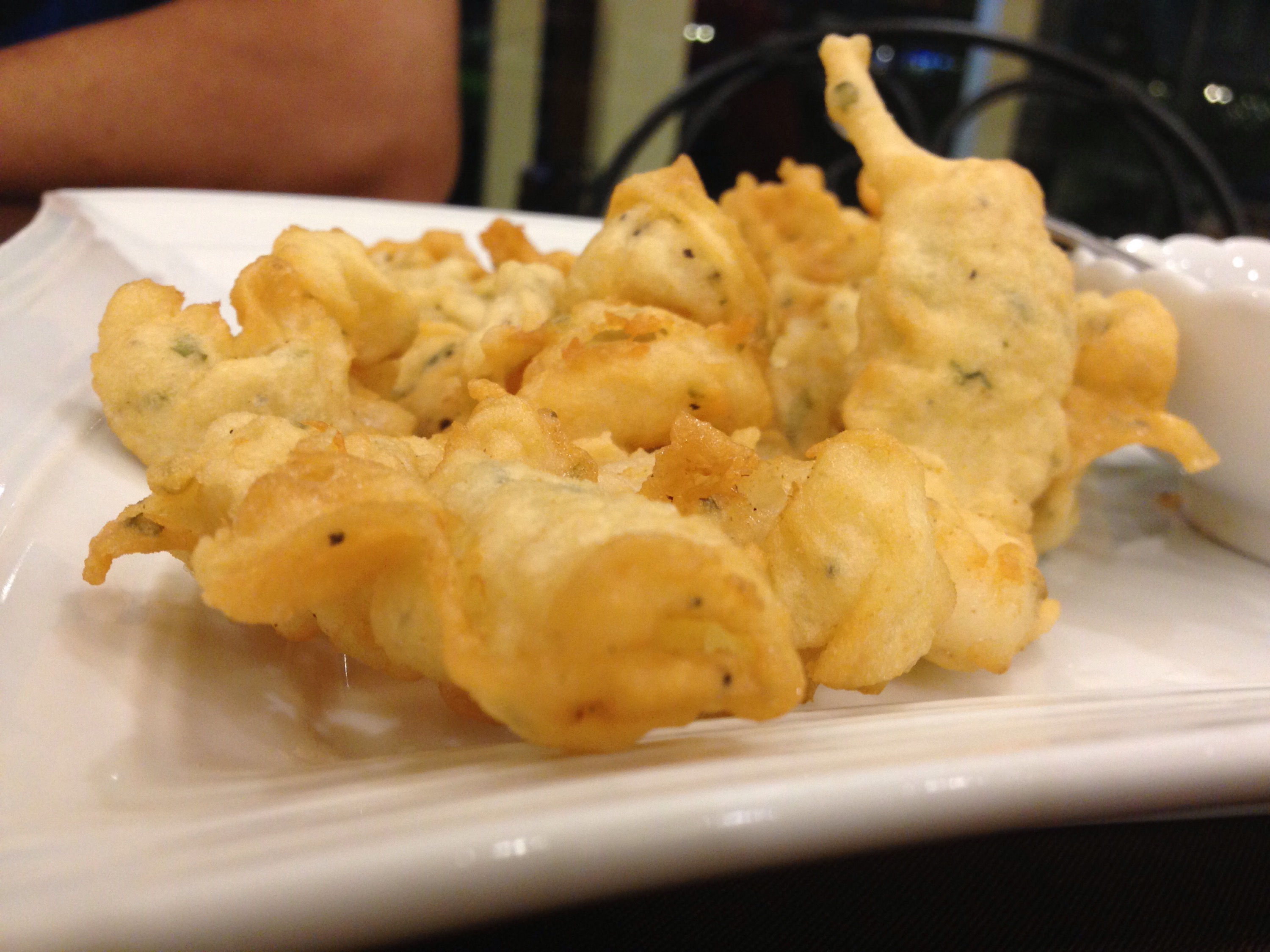 We also tried their Stuffed Pusit with Ginger Sauce (P260), the sauce wasn't watery you can really taste the ginger flavor that defines the dish. The squid on the other hand has just the right tenderness, it's not overcook neither was it undercook.
 Since we got three kiddie diners, we just got to get them Rustica's Crispy Fried Chicken P160 (half), its crispy chicken skin contrasted its tender meat that was seasoned very well, just yummy, the kids loved it!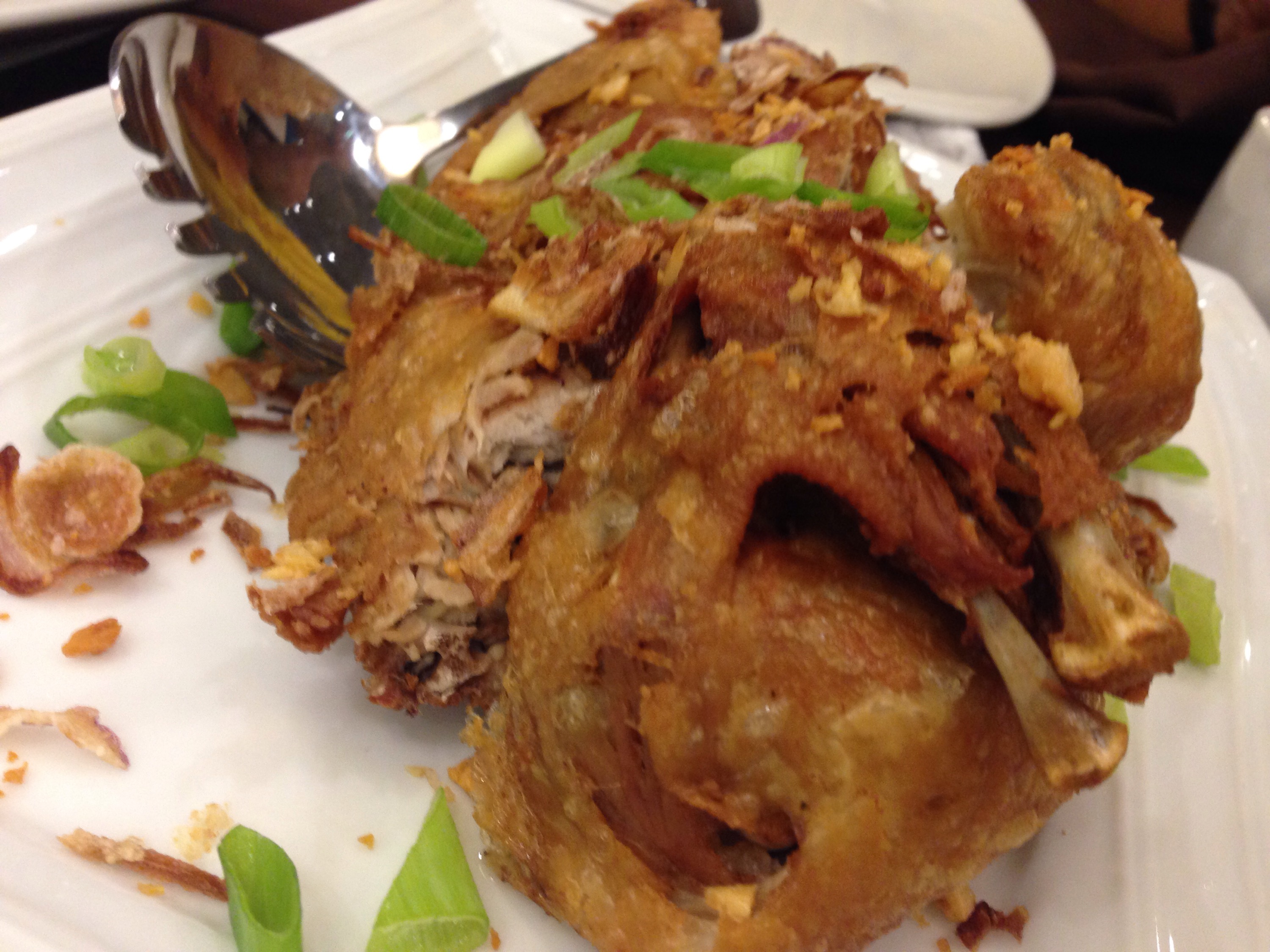 Needless to say, we all went home very satisfied with our dinner. And will we be back again? Definitely!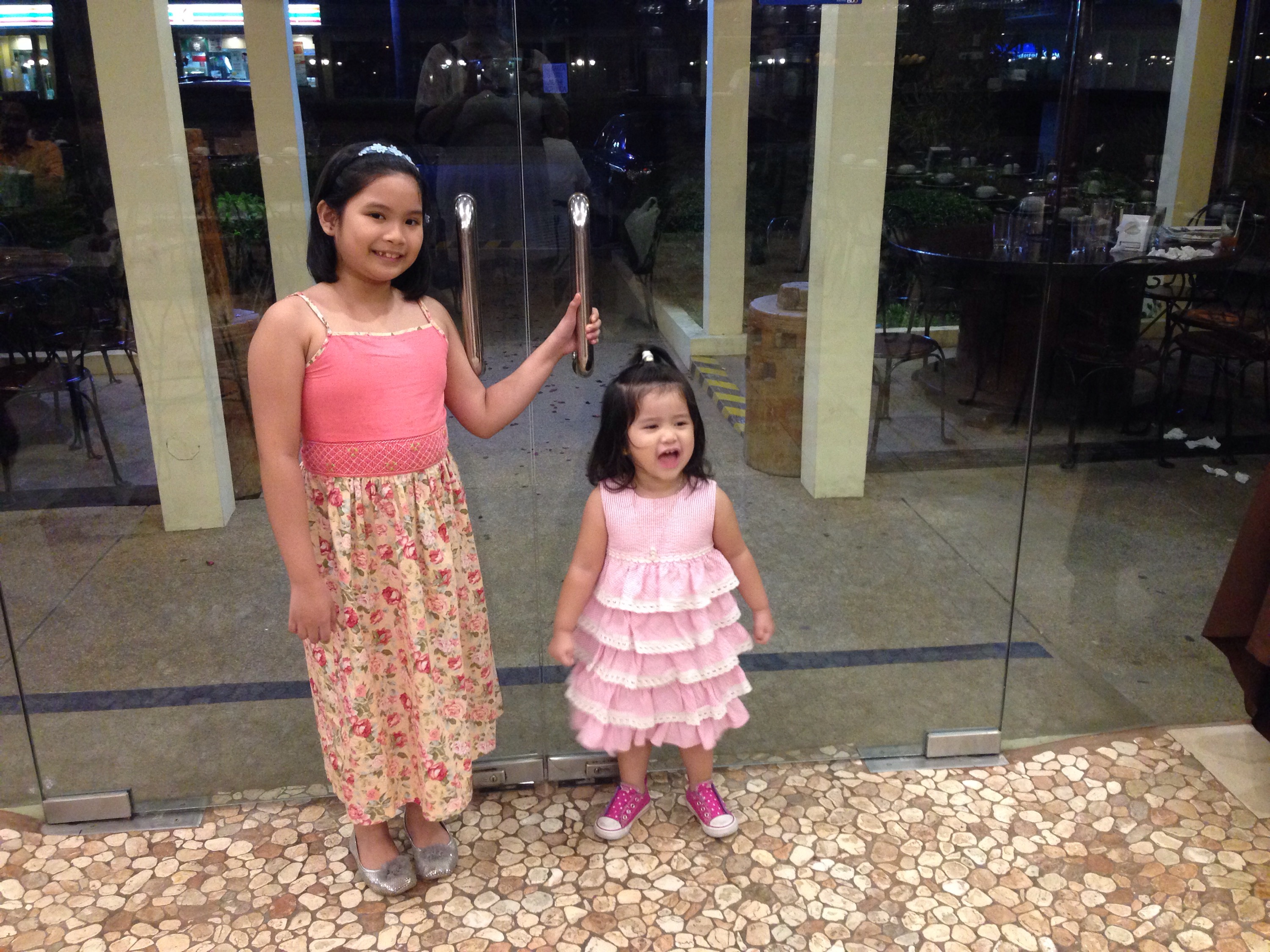 Giligan's Island Restaurant and Bar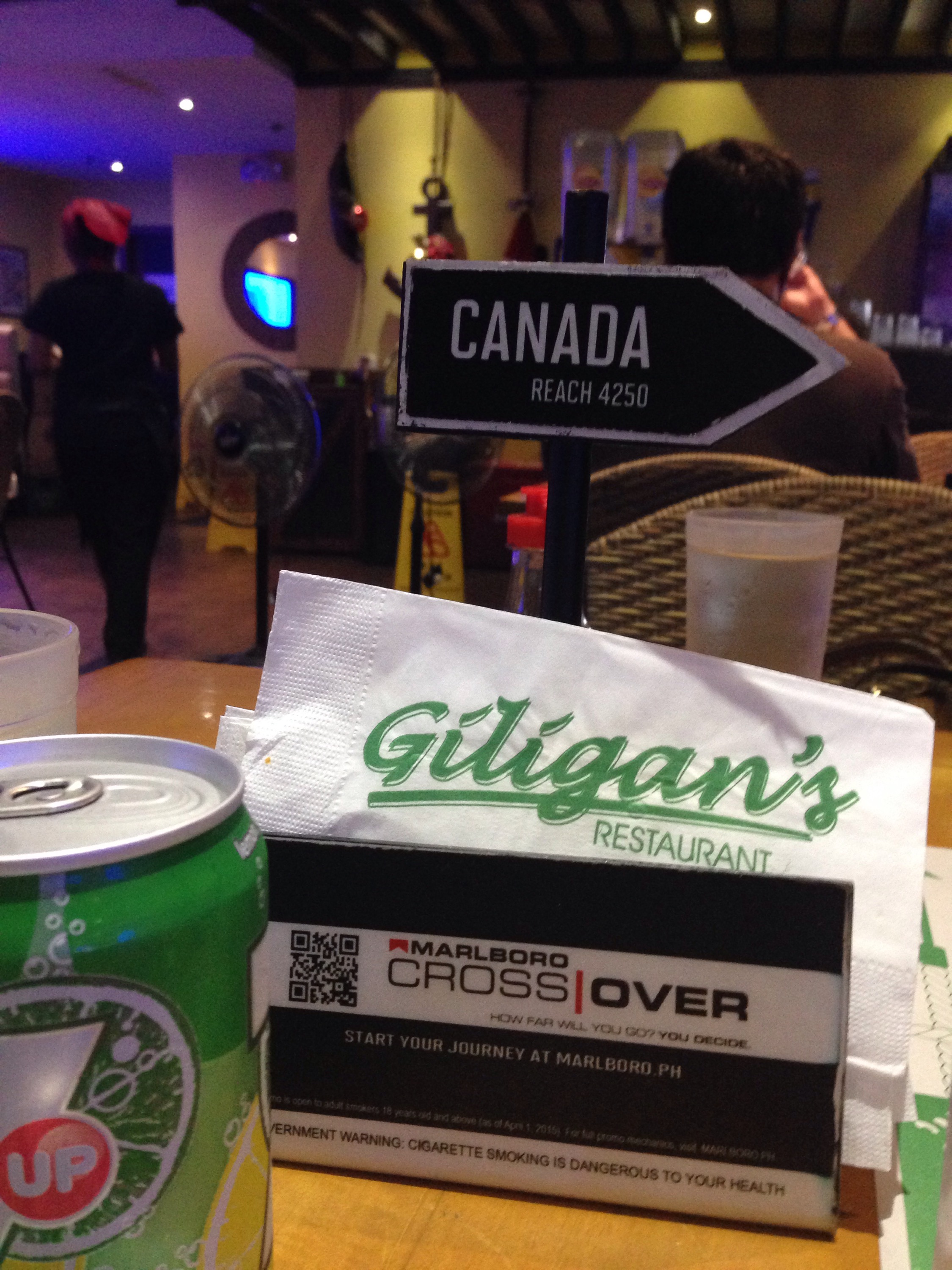 This particular Giligan's branch is located at the All Home store in Tuktukan, Taguig, just a few minutes drive from Acacia Estate.
The place may be crowded but people come and go, so it was okay and we didn't have to wait to be seated.
We went there at dinner time, and ordered Baked Oysters, Pork Sisig, and Sinigang na Salmon Soup.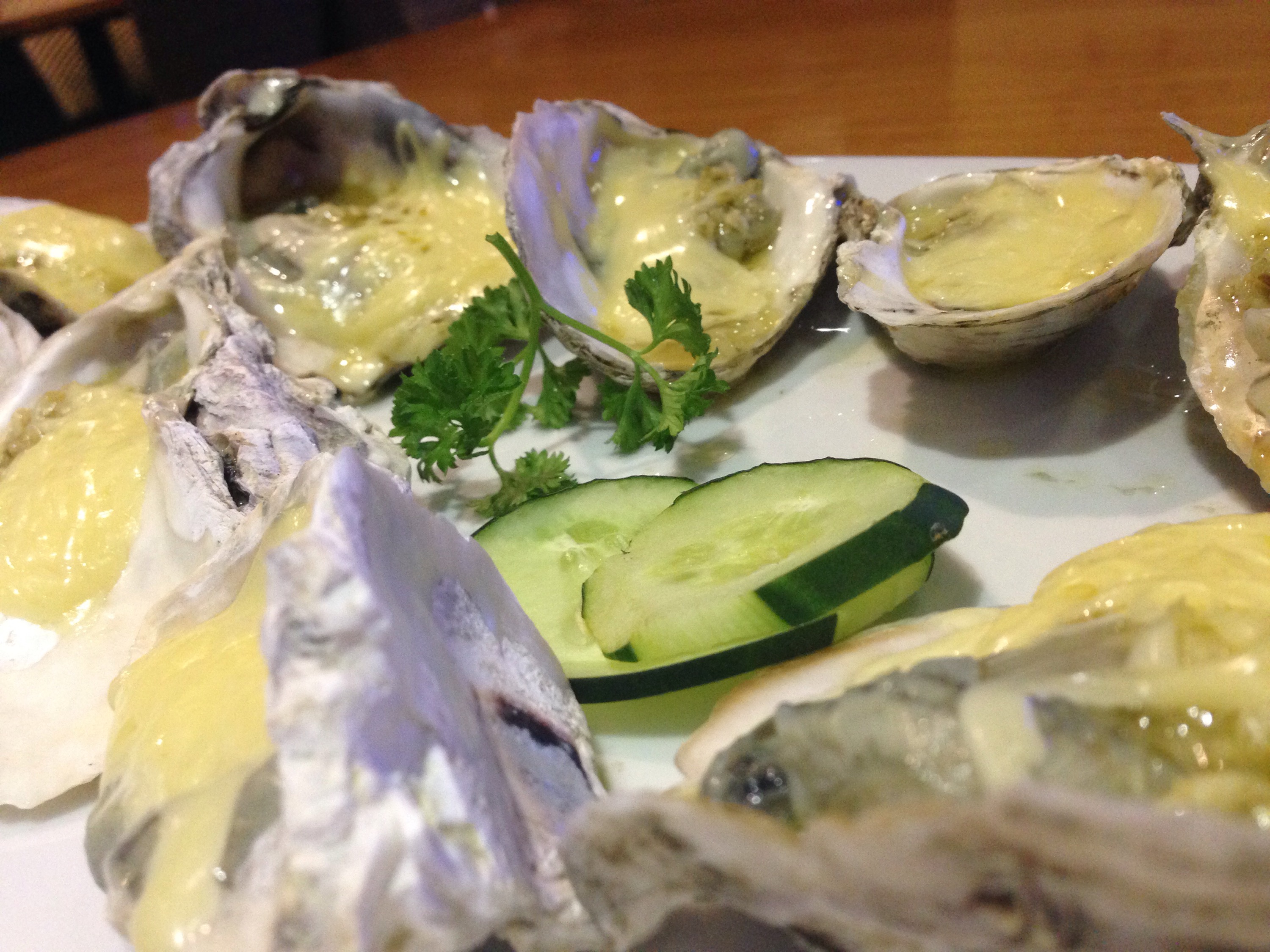 First, we had the Baked Oysters, which were so good because you can taste the freshness, no unlikely smell, and I guess the cheese and butter helped a lot in bringing out its flavors.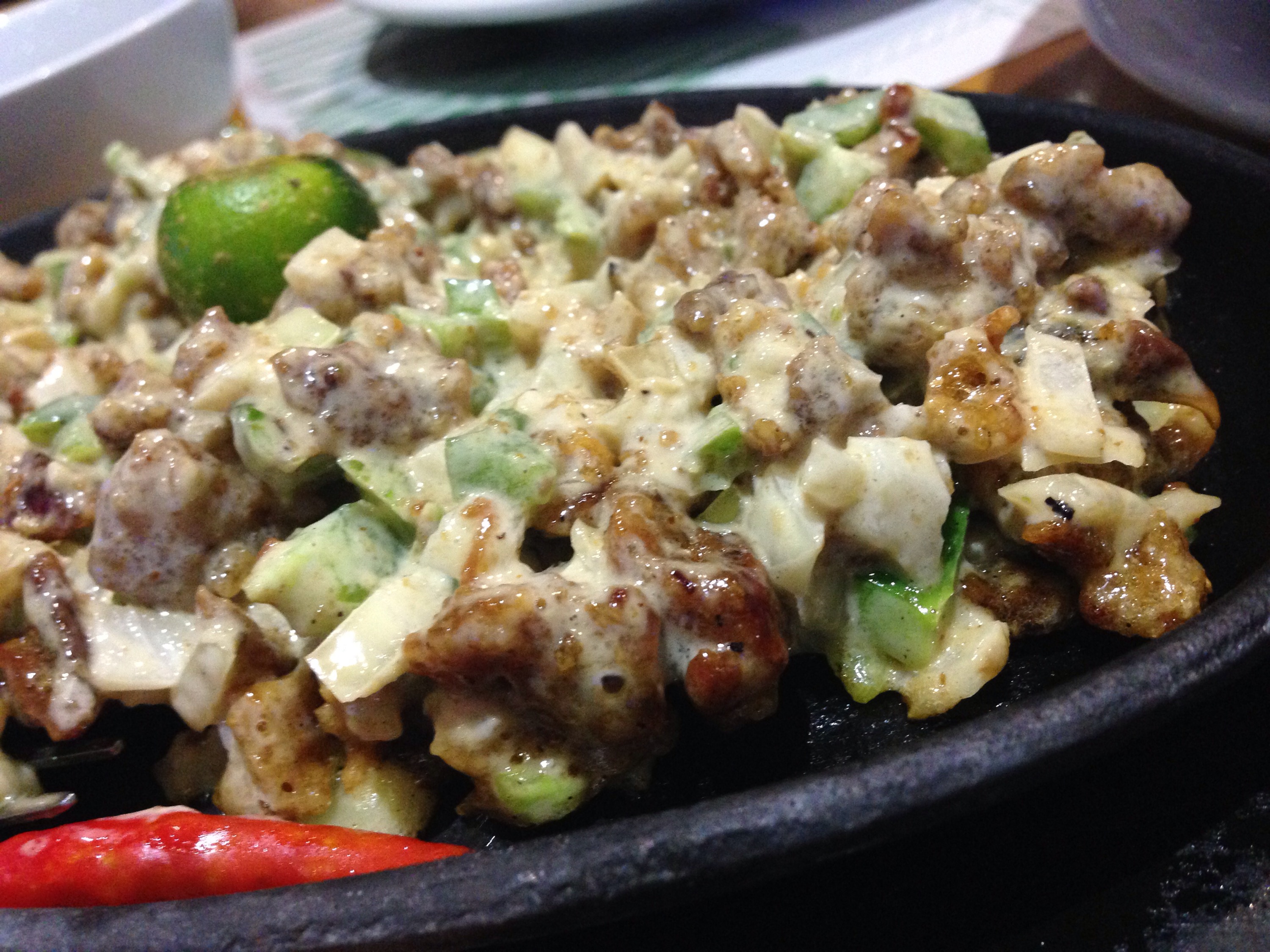 The Pork Sisig was crunchy and not that spicy. There's chili on the side so it's really up to you how spicy you want your sisig. The mayonnaise mixed with lots of the green bell peppers and onions make the sisig even more tastier. I guess that's why people love to pair it with their ice cold beer. But for us though, a can of seven-up will do.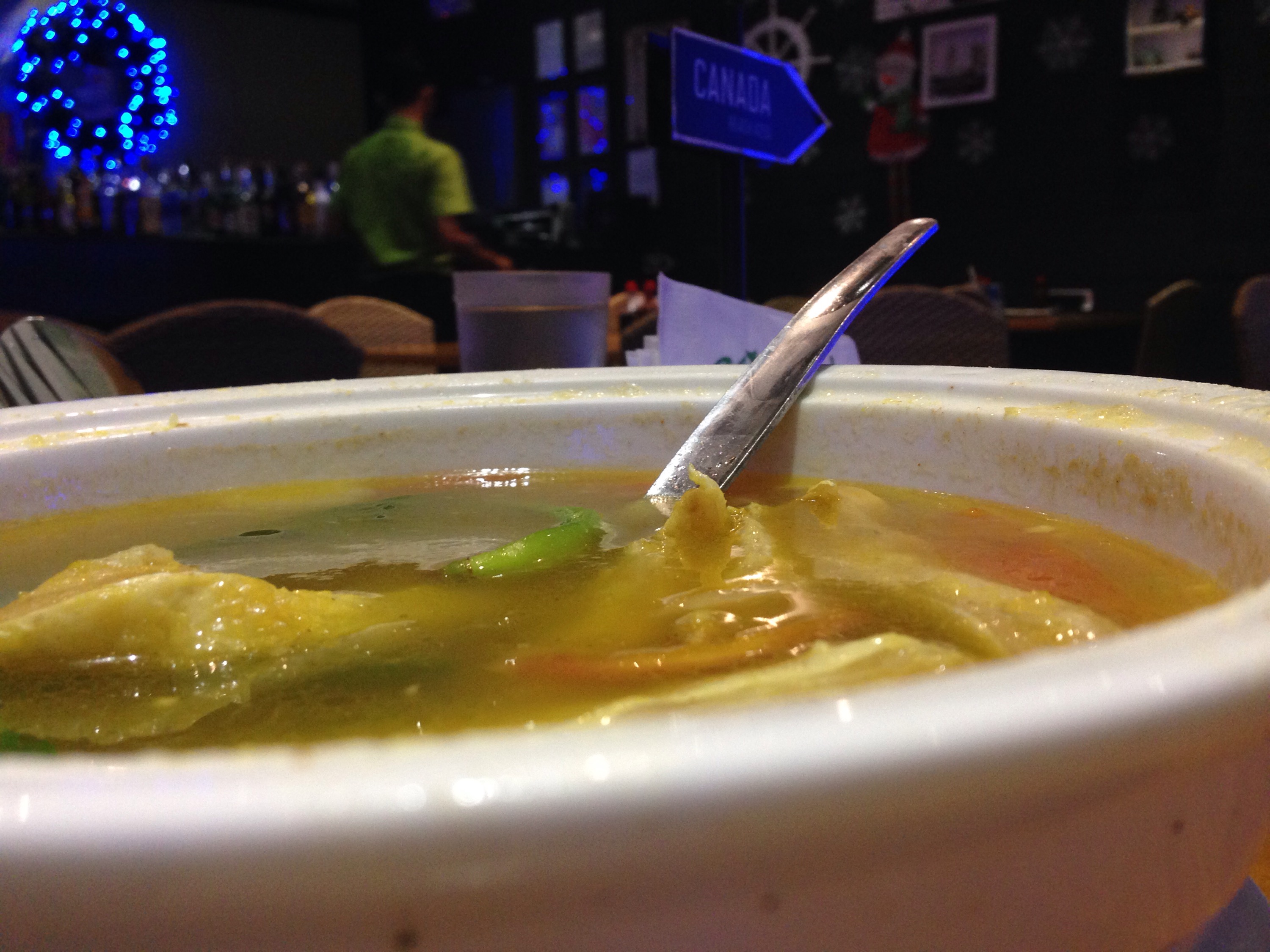 My daughter enjoyed the soup veey much, she loves Salmon so it's just perfect for her. The soup was extra special because unlike your ordinary sinigang soup, this one has a hint of buttery taste and lots of minced garlic.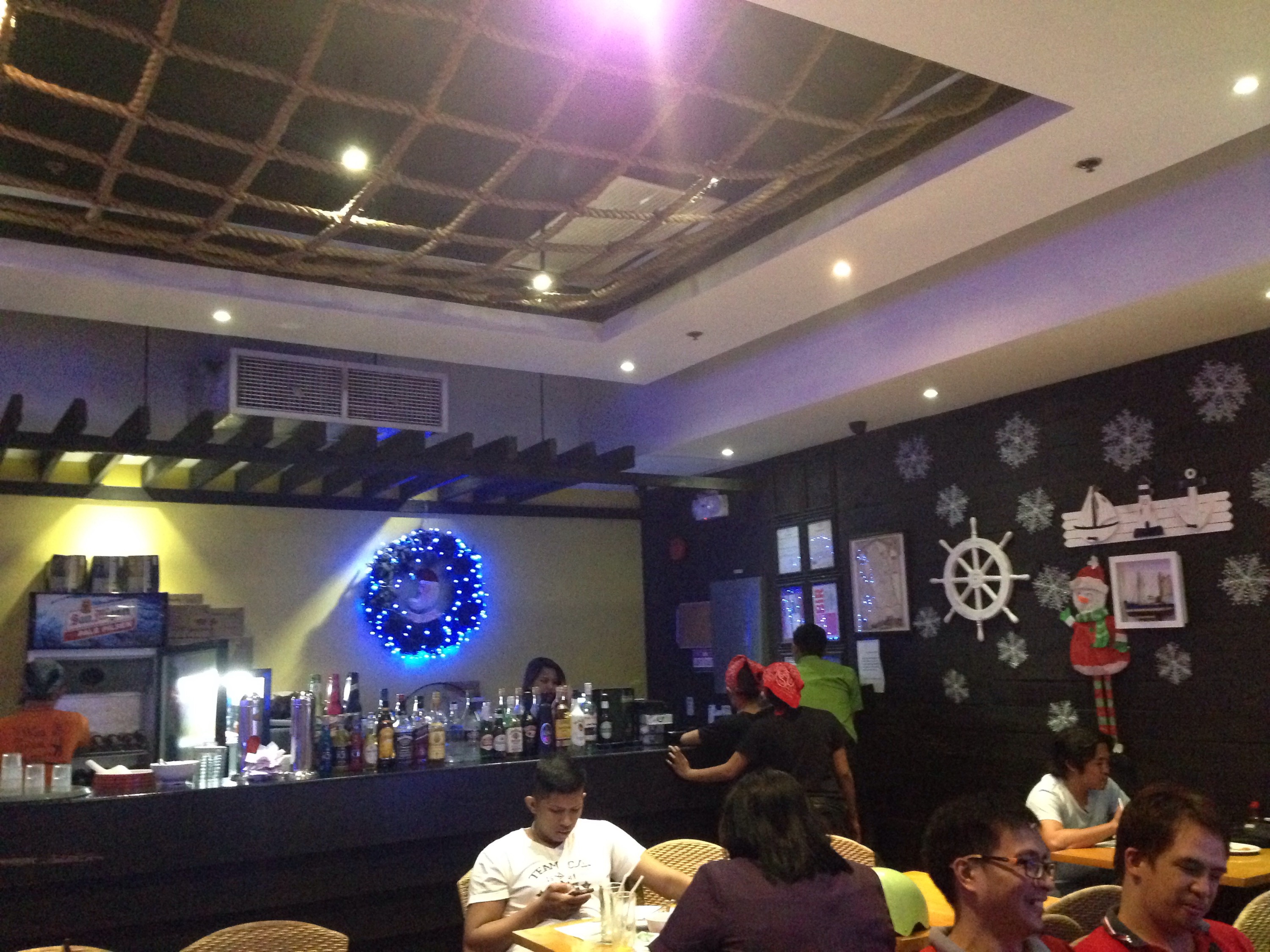 Over all, we were very satisfied with the dinner, that we had to walk around the mall first before leaving the place because we were so full.
The bill was only about Php 700 for everything, and it was good for three people, well, in our case 3 1/2.
Kamayan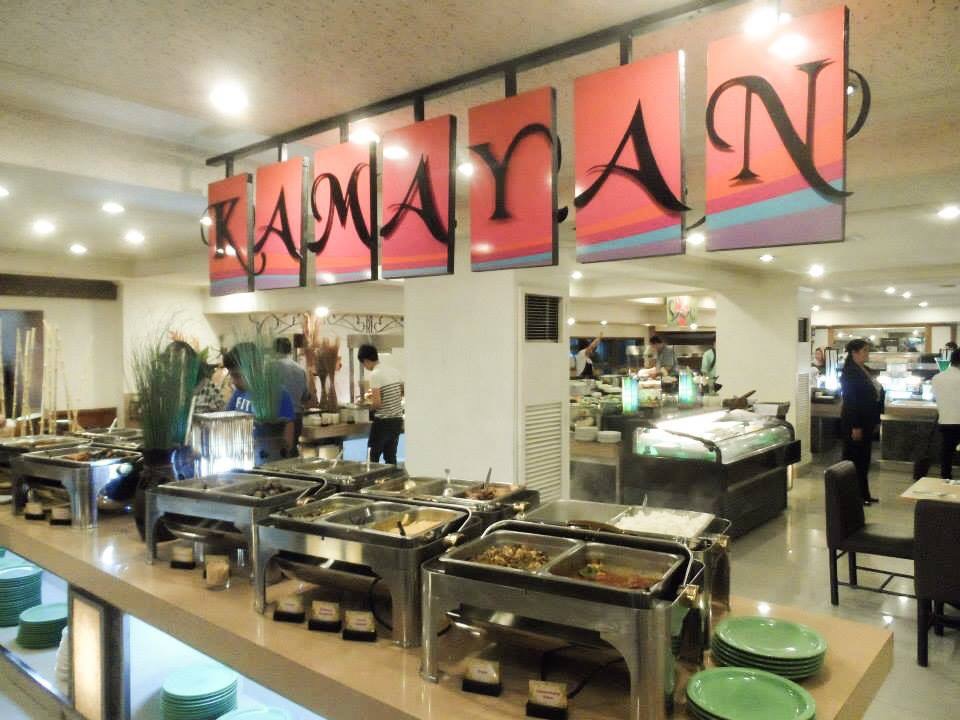 One of the pioneers when it comes to buffets here in Manila is Kamayan. It's an old and reliable Filipino themed buffet with good and wide selection.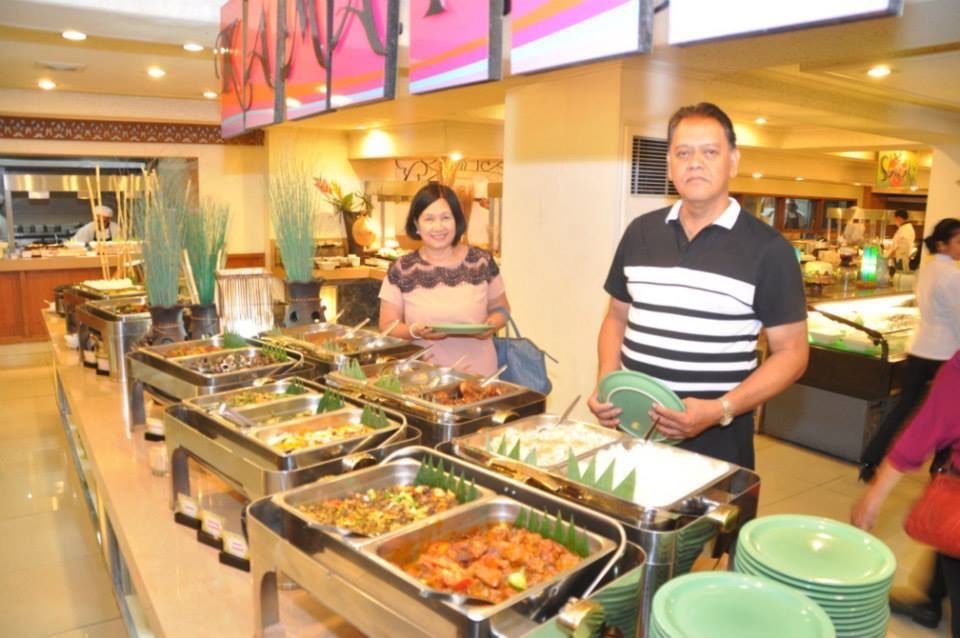 You'll find almost all your favorite Filipino cuisines here at Kamayan: From Lechon de Leche, Crispy Pata, Kamayan Pritson, Kare Kare, Beef Caldereta, Bopis, Pansit, Kamayan Soup, Laing, Dinuguan, Menudo and other regional specialties of the country.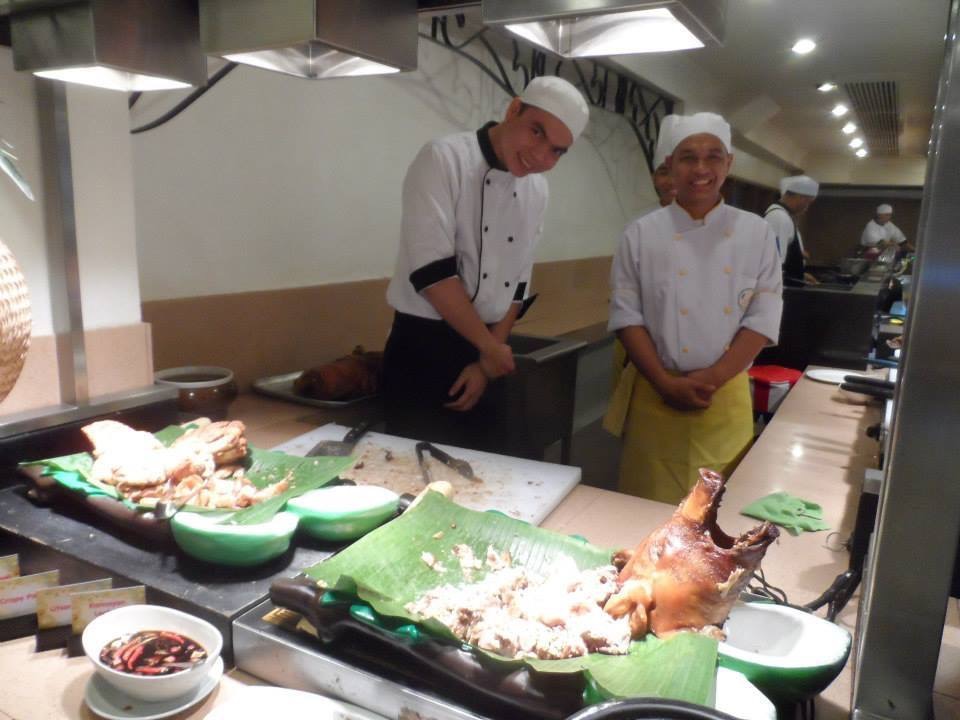 They have dessert stations that includes a Halo-halo Bar, and all the Filipino comfort food and kakanin, including bibingka and puto bumbong.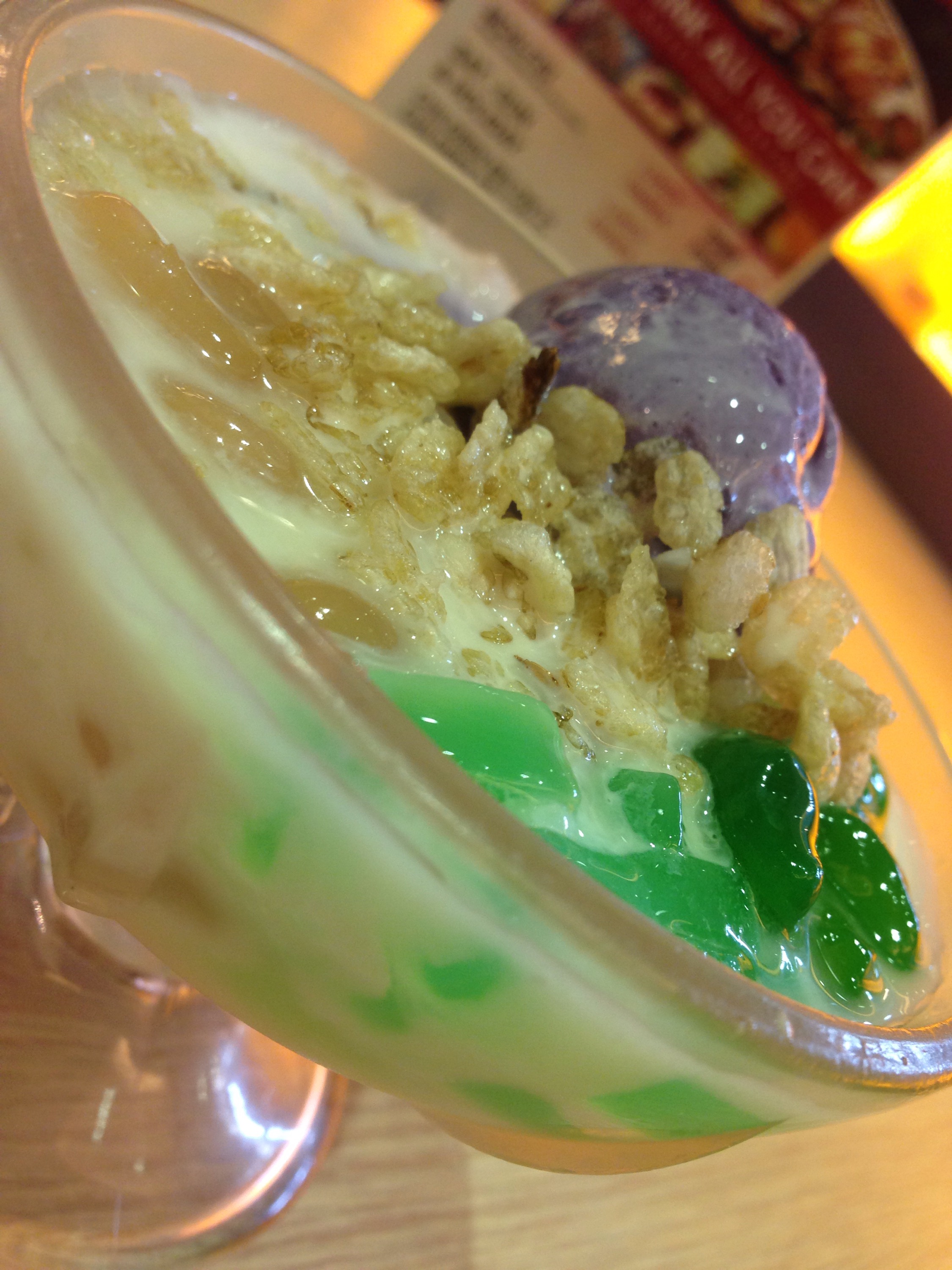 I highly recommend this place for anyone looking for decent Filipino food restaurant with no frills and of course it's an all you can eat buffet on top of it all! Ideal for big family celebration.
The No- Left-Over Buffet rate is priced at: Lunch and Dinner (Monday-Friday) – Php385.00, Lunch and Dinner (Saturday, Sunday, Holidays) – Php415.00, Php225.00 for children below 4 feet.
They give special promos for those celebrating Birthdays, wherein celebrants will get to eat for free 3 days prior and after, and on the exact date of their birthday with one paying adult companion as qualifier.
Call them for reservations and inquiries at 722-8125 or 0917-8988124.


Lola Cafe+Bar
Tomas Morato has been famous for all its hidden neighborhood restobars and cafes, aside from being a heaven for people who love fine-dining.
It's been quite some time, since my last visit in the area, and it surprised me a lot to see Tomas Morato has truly expanded with a lot of new commercial buildings sprouting here and there.
I was invited as one of the OpenRicers, to the very first ever Eat's a Date event organized by OpenRice Philippines, and this was when I was first introduced to, I must say, my newest favorite Resto in town, Lola Cafe+Bar.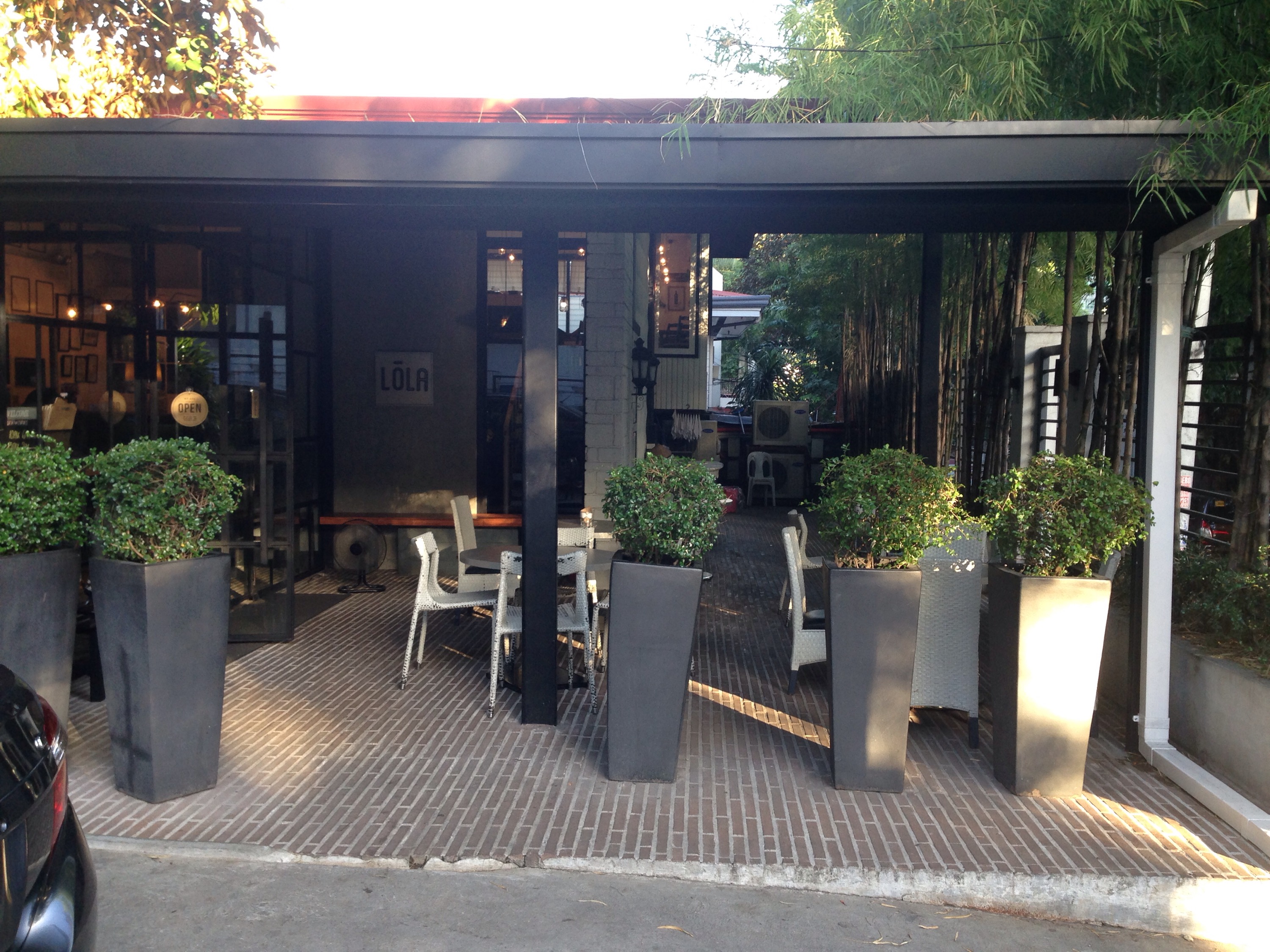 Lola Cafe+Bar has been serving some of the best ever comfort food for about three years now.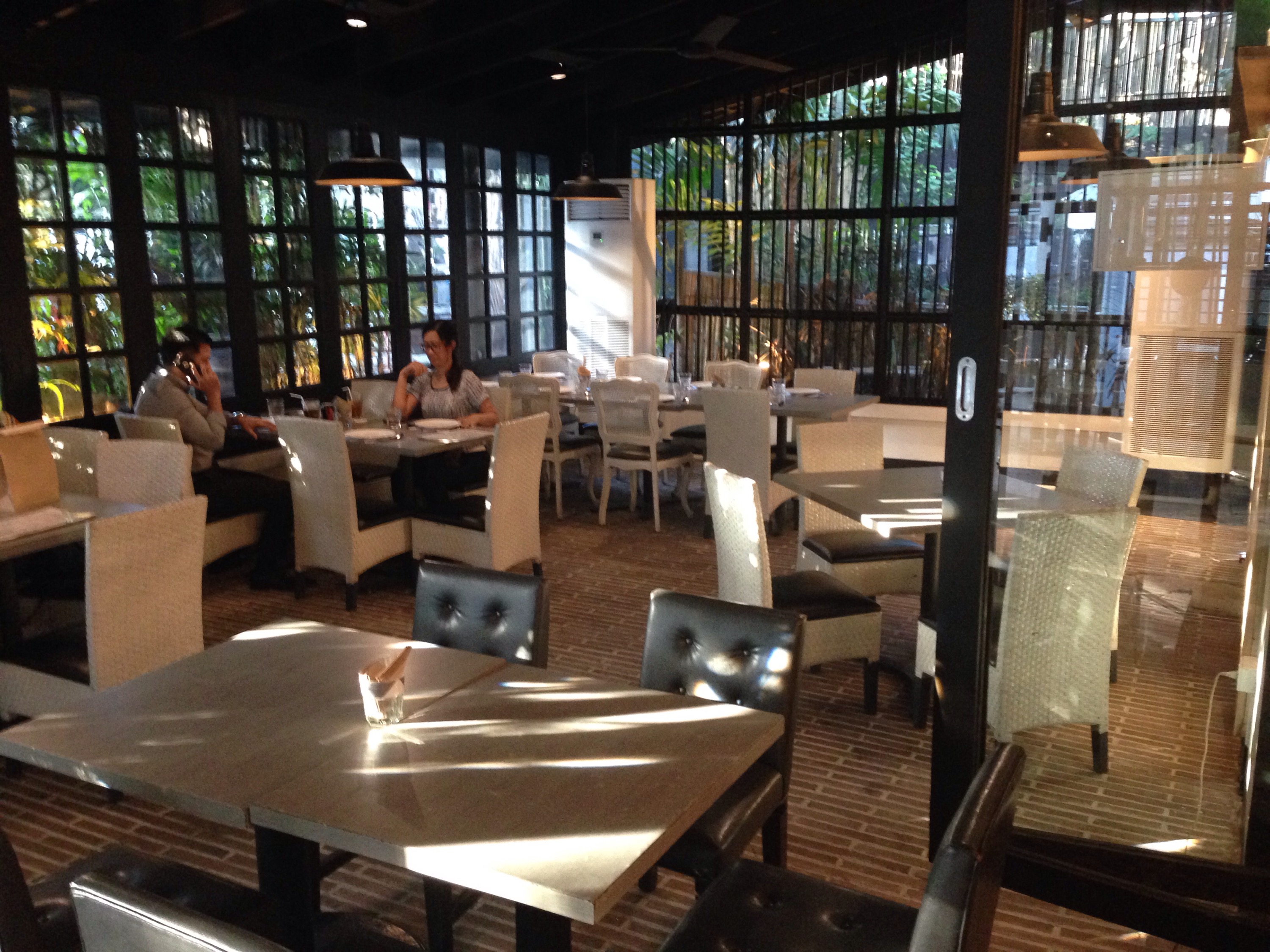 I got the chance to meet the Restaurant owner, Howard Dee, one of his five chefs, Chef John, and Roland Cerera of OpenRice, and the rest of the Open Rice team who talked about the story behind the restaurant name and its concept.
Lola Cafe+Bar used to be a family house refurbished to look very classy in spite of being homey.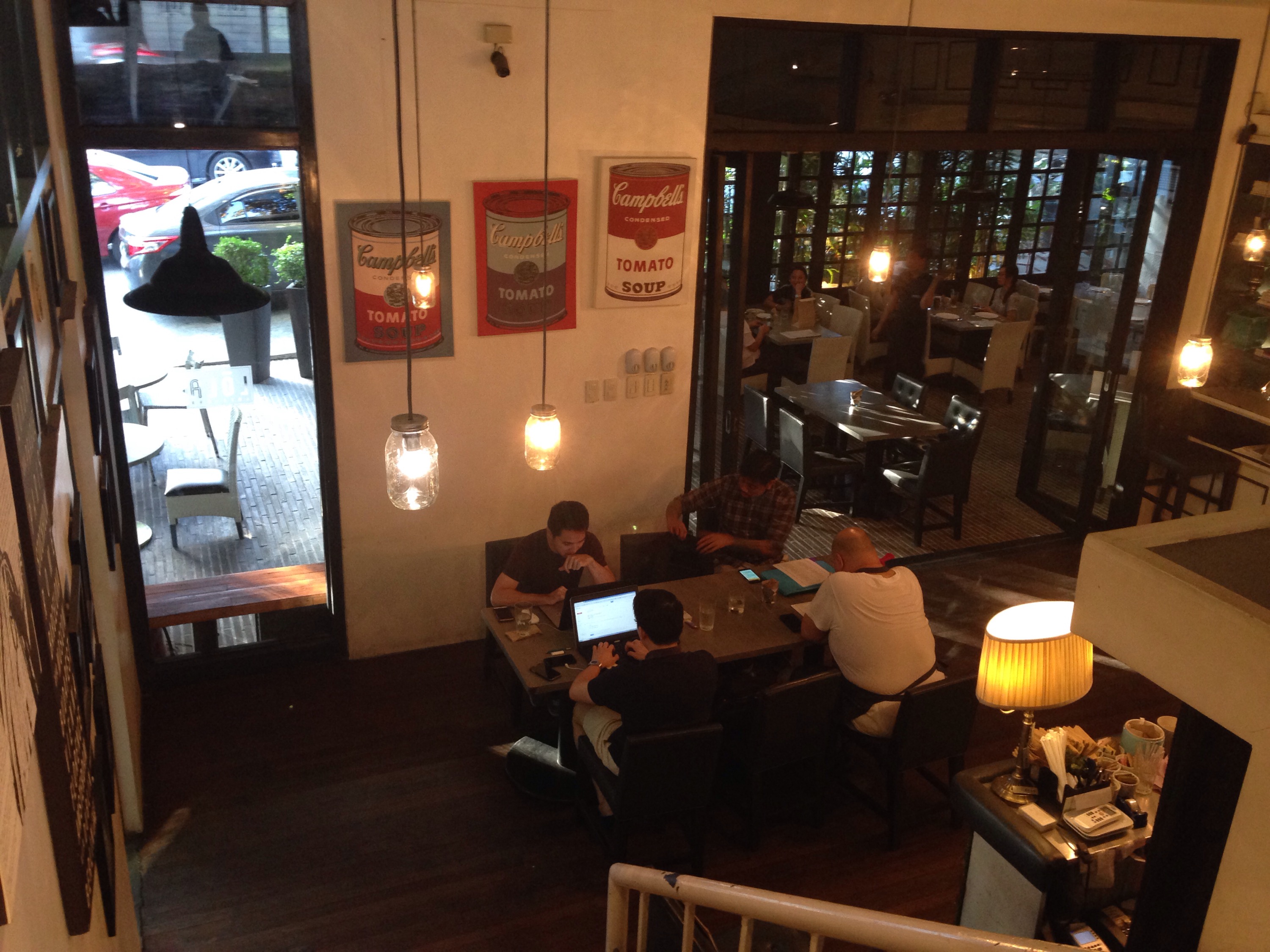 What I love most about it is how interesting their food selection is, delectable Filipino comfort food with a twist. They say they continuously update and upgrade the menu to meet the demands of their customers.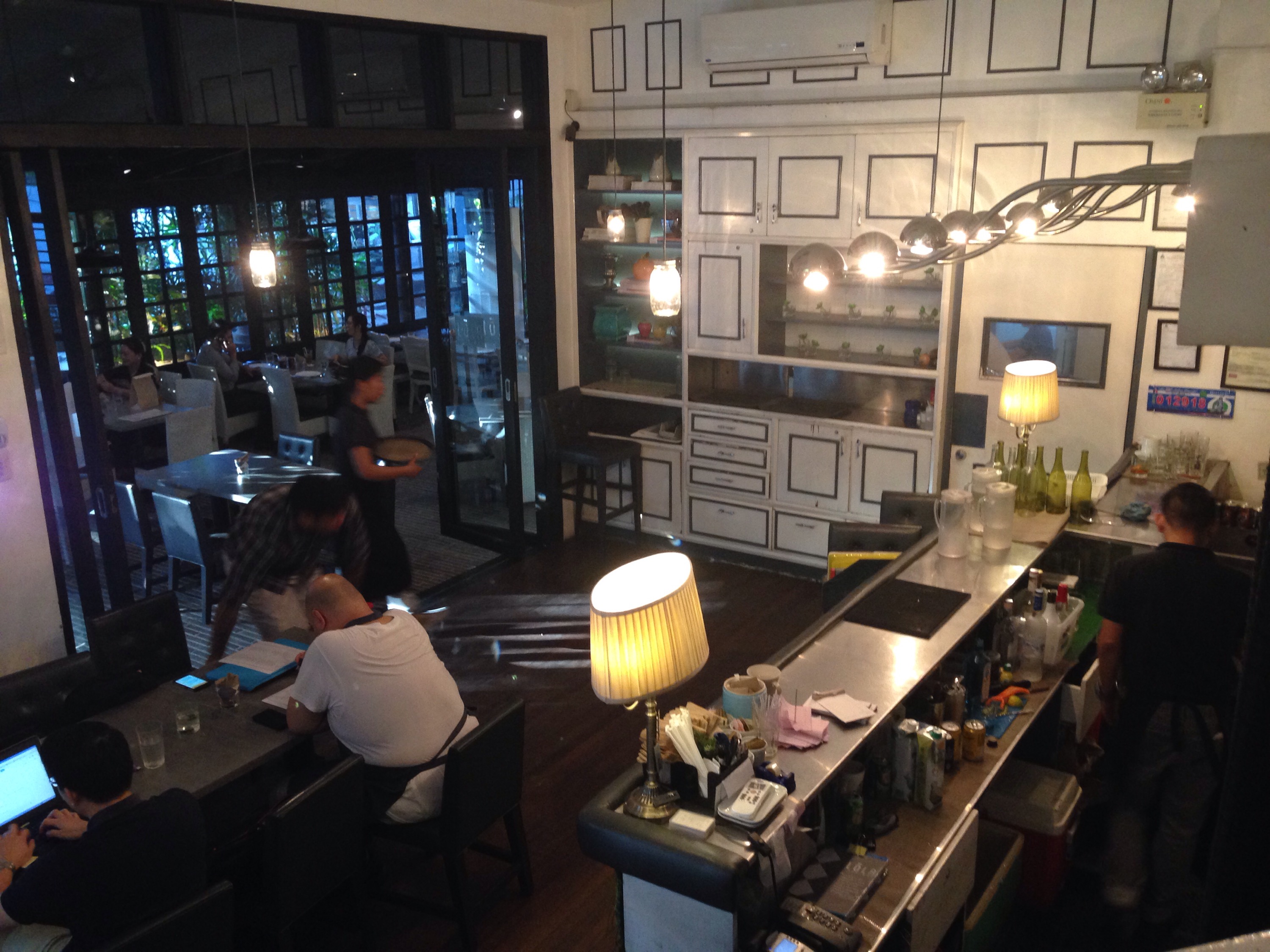 Let's talk about some of their food offerings.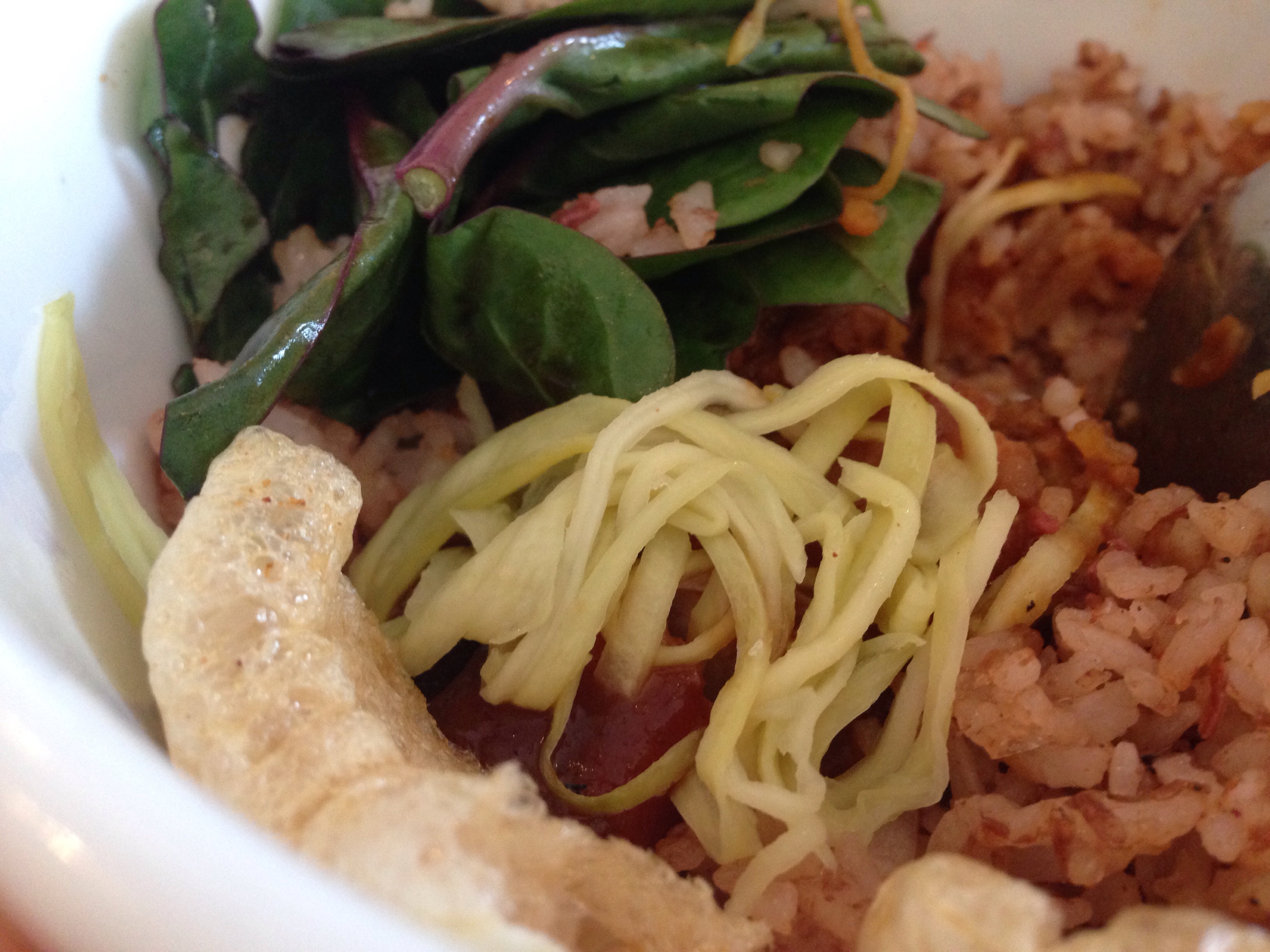 First, the Bagoong Rice with Roasted Pork Belly (P275). It's salted dried shrimp hibe on rice, topped with sweet pork belly, binurong mangga strips and onions, chicharon and alugbati leaves.. who would have thought alugbati leaves and chicharon would do wonders in an already delish bagoong rice? Behold, my new fave dish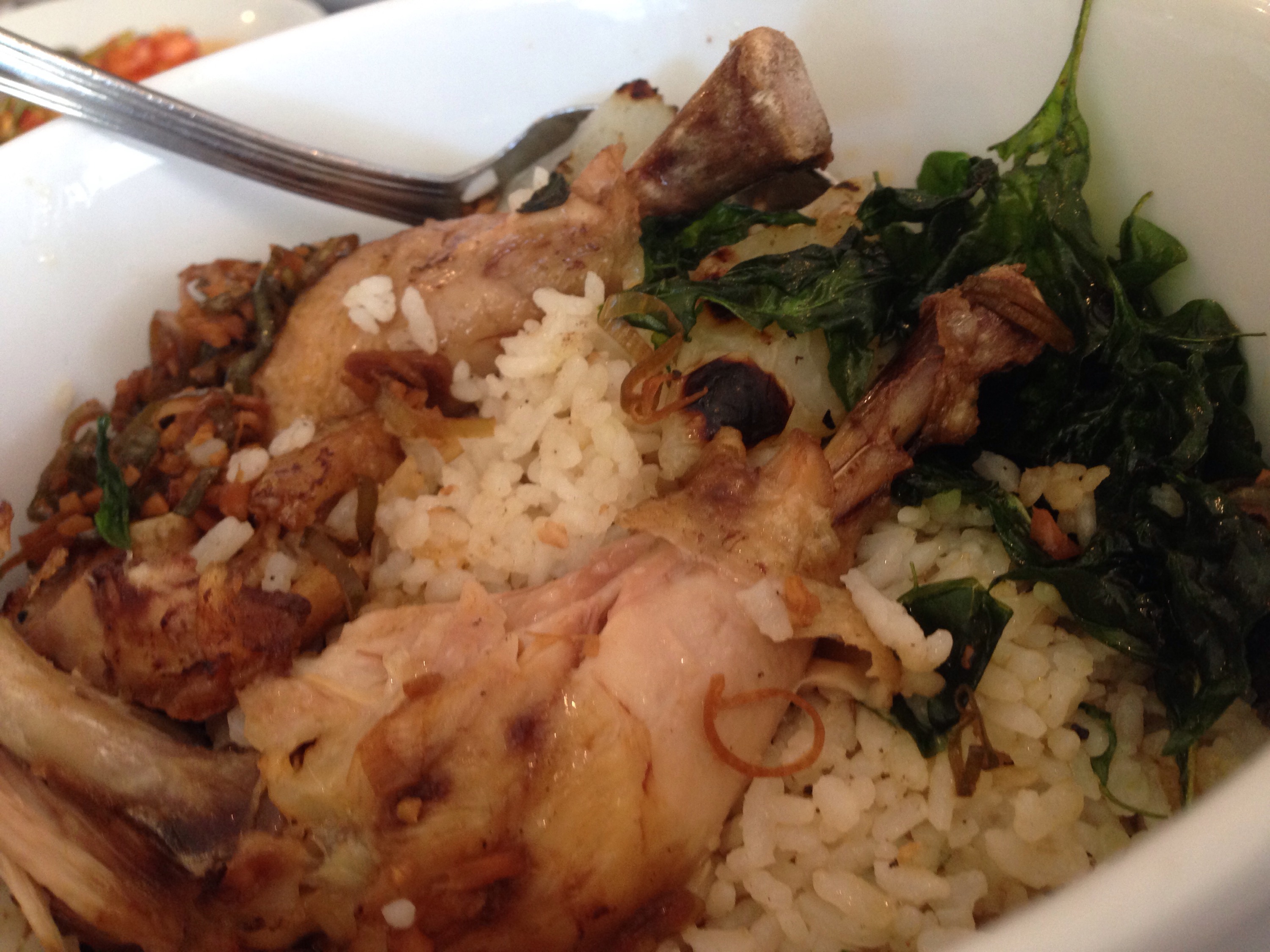 Second on my taste buds, the Tinola Rice with Confit of Quarter Chicken (P260) cooked in Tinola soup, with ginger confit chicken, maryland lemongrass, rice pilaf, charred green papaya, scallion-anchovy viniagrette.. Whew! Truly a lot of going on in it, huh?!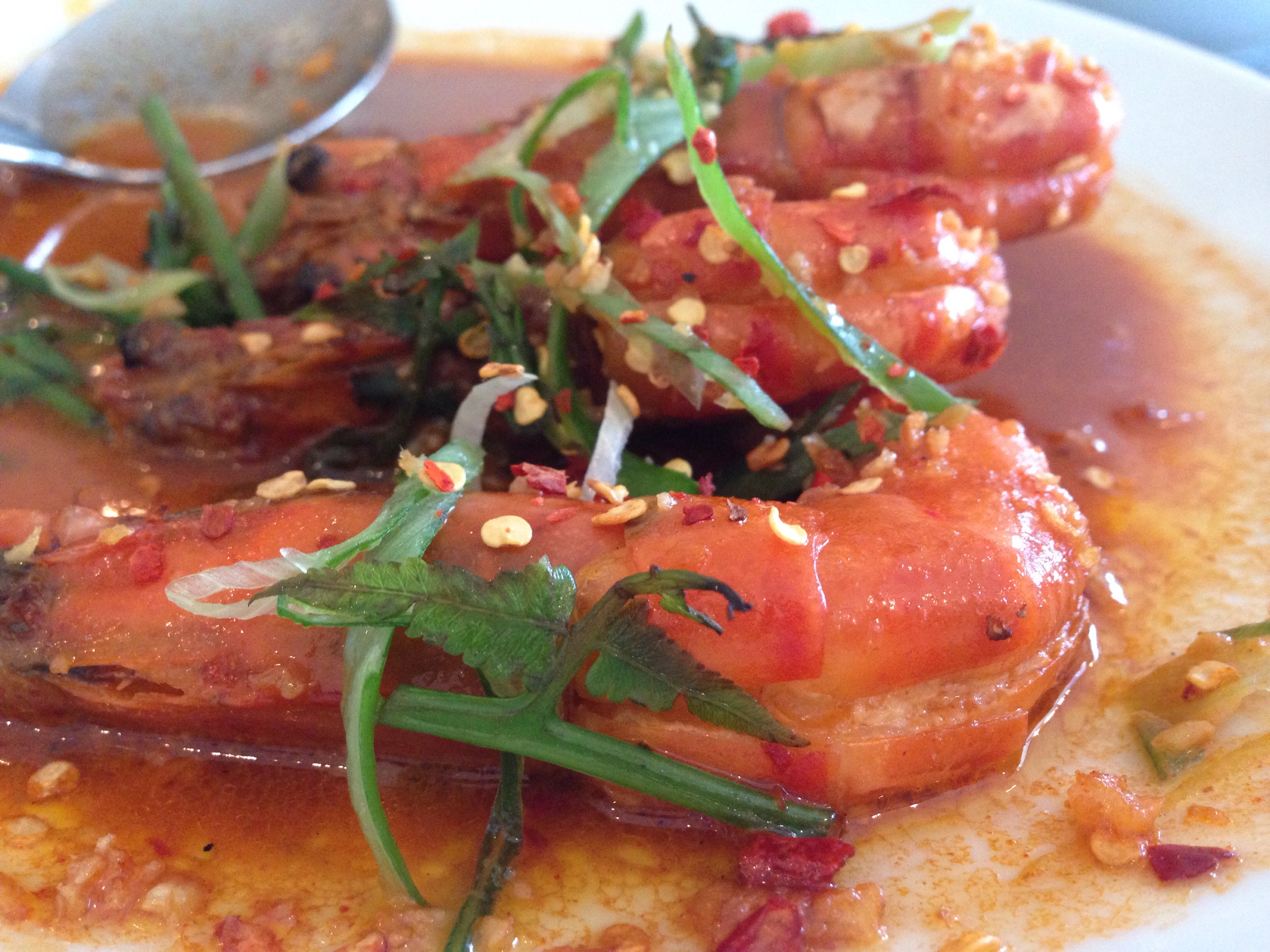 And then, I tried the Halabos na Hipon sa Aligue (P560) Prawns cooked with taba ng talangka and chili garlic sauce. It's amazing how they manage to put things together in a way that taste just perfect.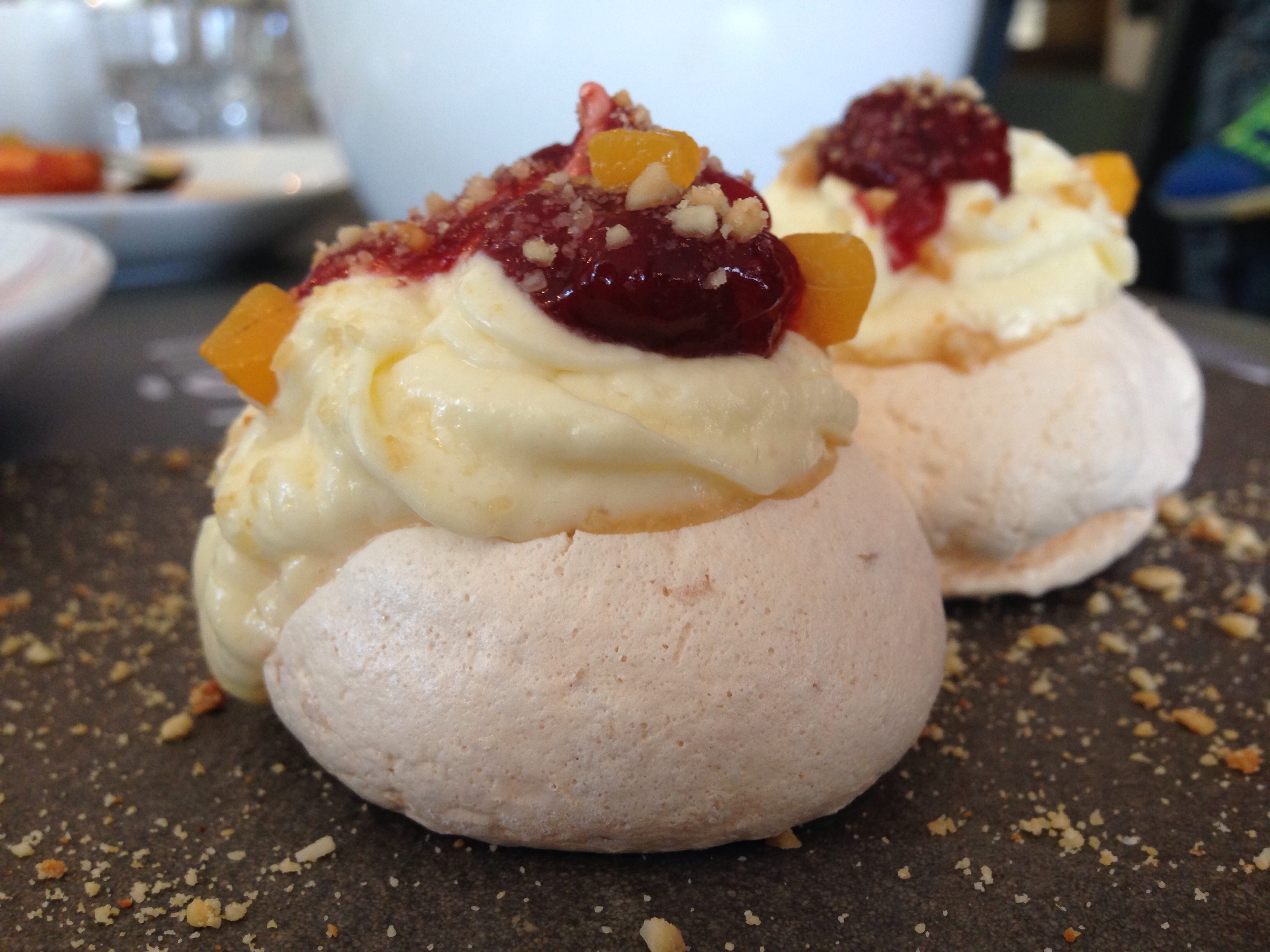 For dessert, my baby enjoyed Pistachio Pavlova with strawberry jam (P99) to the max! I did too.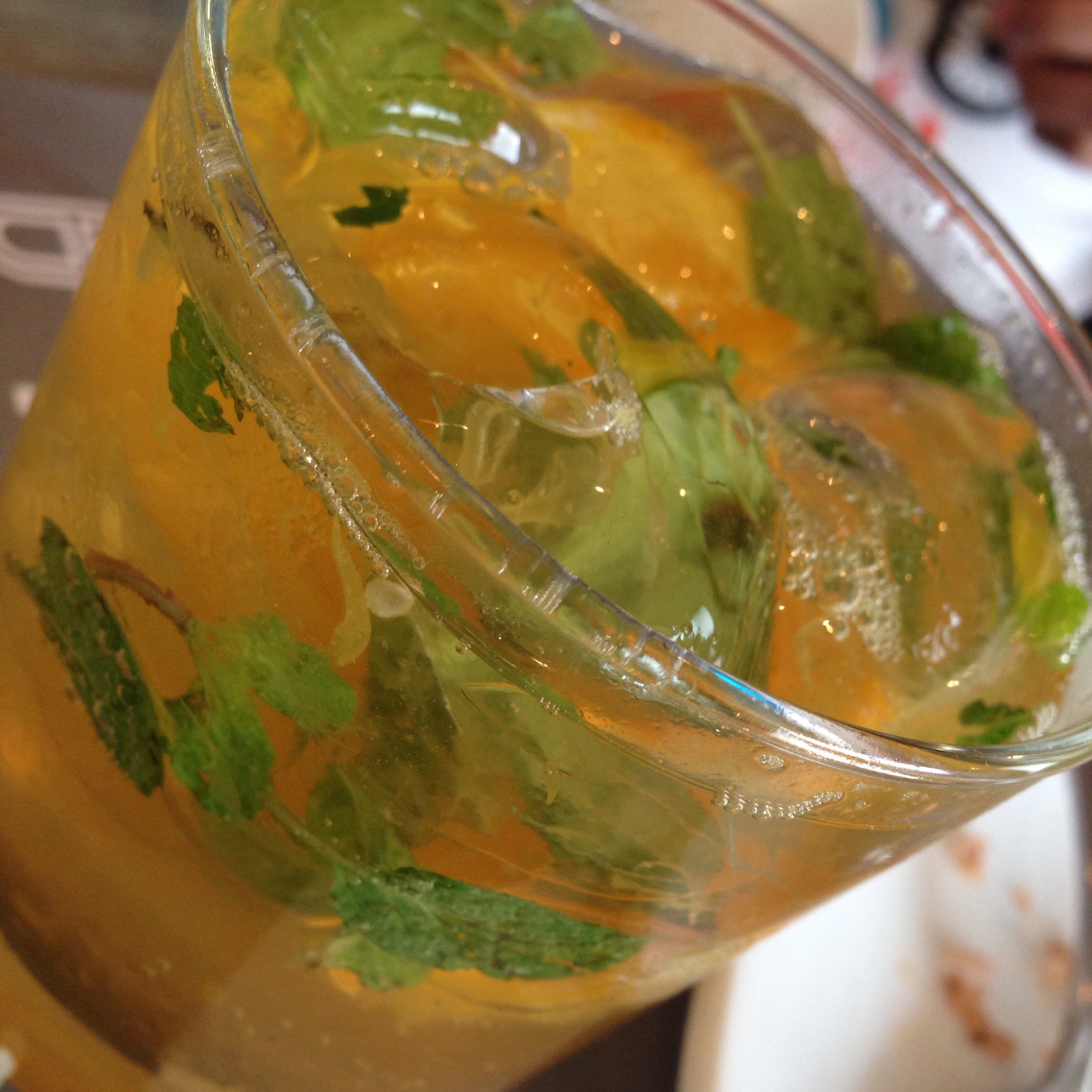 We were served with a mocktail drink called Rio (P120), it is a combination of mint leaves, grapefruit, soda water.
Over all, I have all the nice things to say about Lola Cafe+Bar. I would definitely recommend this as a fancy, date place because everything just looks soo classy, I would also recommend this resto to my Balikbayan family and friends.
Lola Cafe+Bar is not your typical Filipino fancy restaurant. It gives every Filipino dish its own little funk!