The Ortigas Center is my default Go-To area whenever we have that urge of pigging-out. Haha! and why not? Whenever we're in the vicinity of Ortigas it feels like we're right at the core of the gastronomic universe. Yay! They practically have it all here.
Imagine atleast four major malls in a stretch: Robinson's Galeria, SM Megamall, Shangri-La Plaza Mall, The Podium. There's Starmall as well, if you cross EDSA, across Shaw Boulevard is Edsa Central and Greenfields District. Isang kembot lang and you'll reach Metrowalk, Barangay Kapitolyo, Pioneer Center, and Capitol Commons.
This is why, if you have been following my blog, you'll probably notice that most of my resto reviews are within Pasig, Mandaluyong areas. Please refer to the page that I devoted for my love for food: Eat Matters
So anyways, for this post I am adding to my fave list City Buffet Restaurant, SumoSam, Cafeteria Verde and Peanut Butter and Company, here's why…
City Buffet Restaurant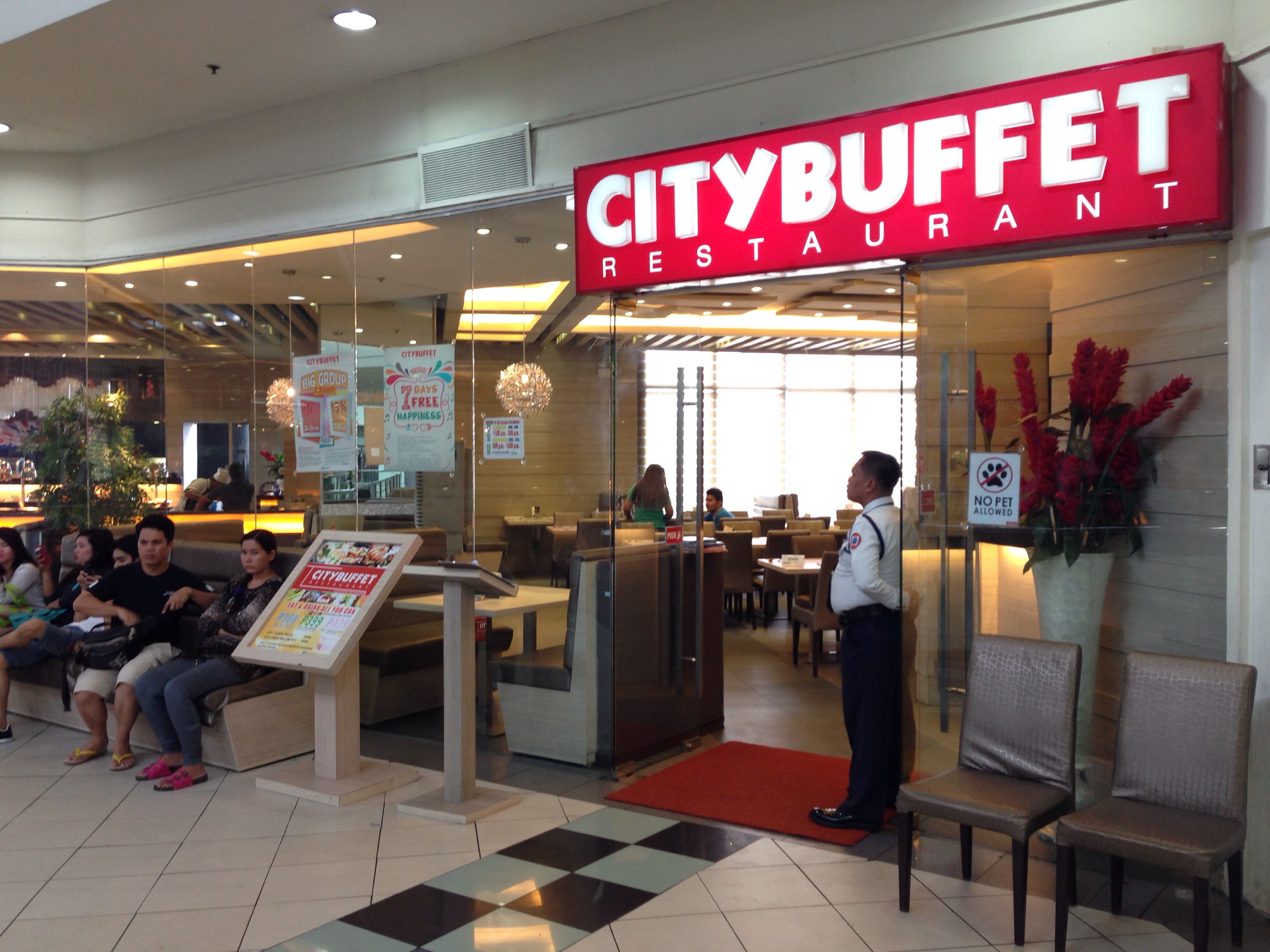 We came here after an errand at the Land Transportation Satellite Office inside Robinson's Galeria Mall. So we were kind of early, right before lunch time me and my 2yr old daughter went straight to City Buffet at the 4th floor.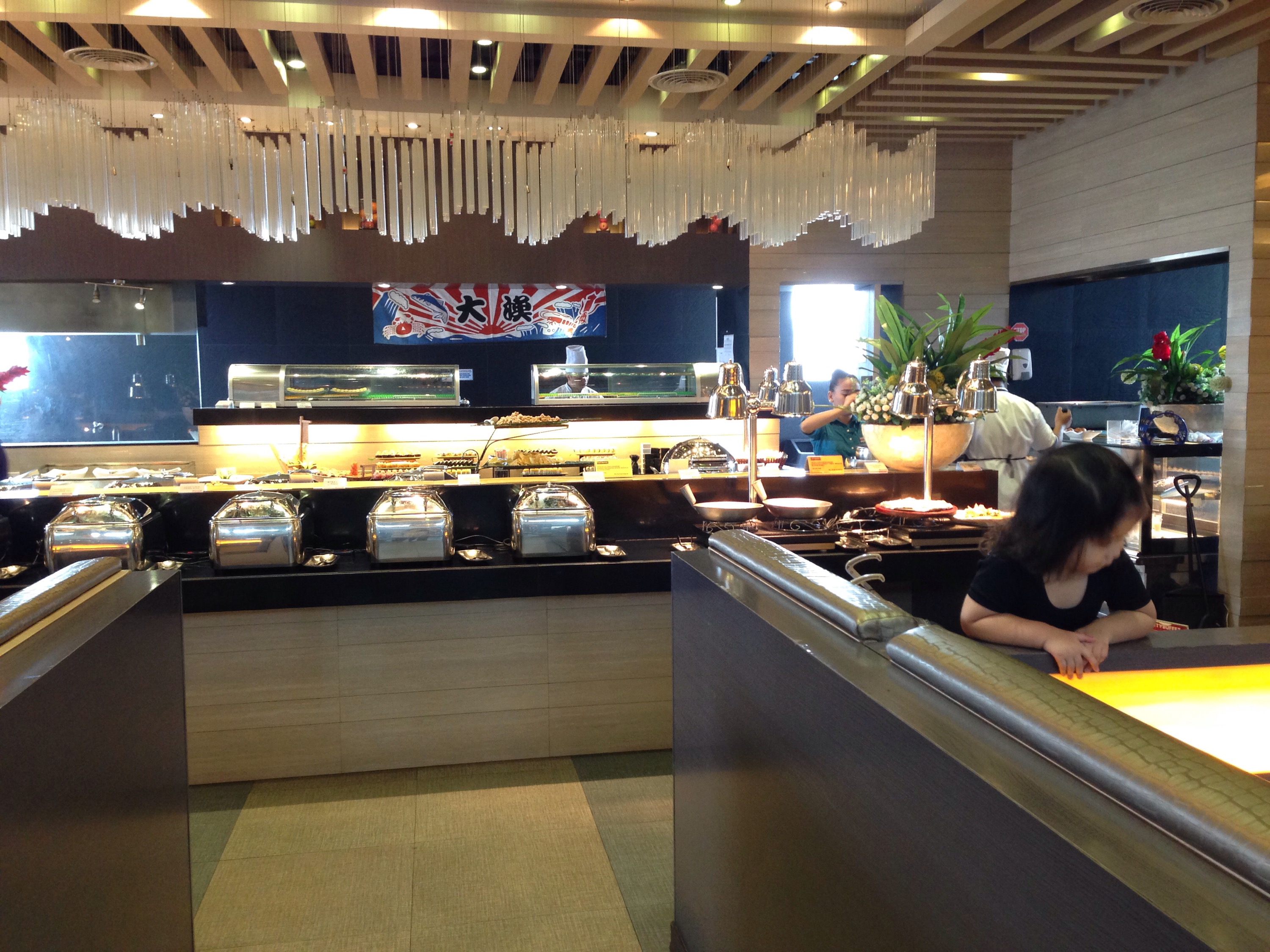 I was curious about the food they serve because I think Php369/head is surprisingly cheap considering it's already a buffet meal. But first I asked, am I gonna pay for two heads? Since my daughter looks kinda big for her age I always ask that first whenever we eat at a Buffet Resto so we know if the price is gonna be worth it. The staff were kinda surprised to know she was only two but said anyway that she's still free of charge. Isn't that cool?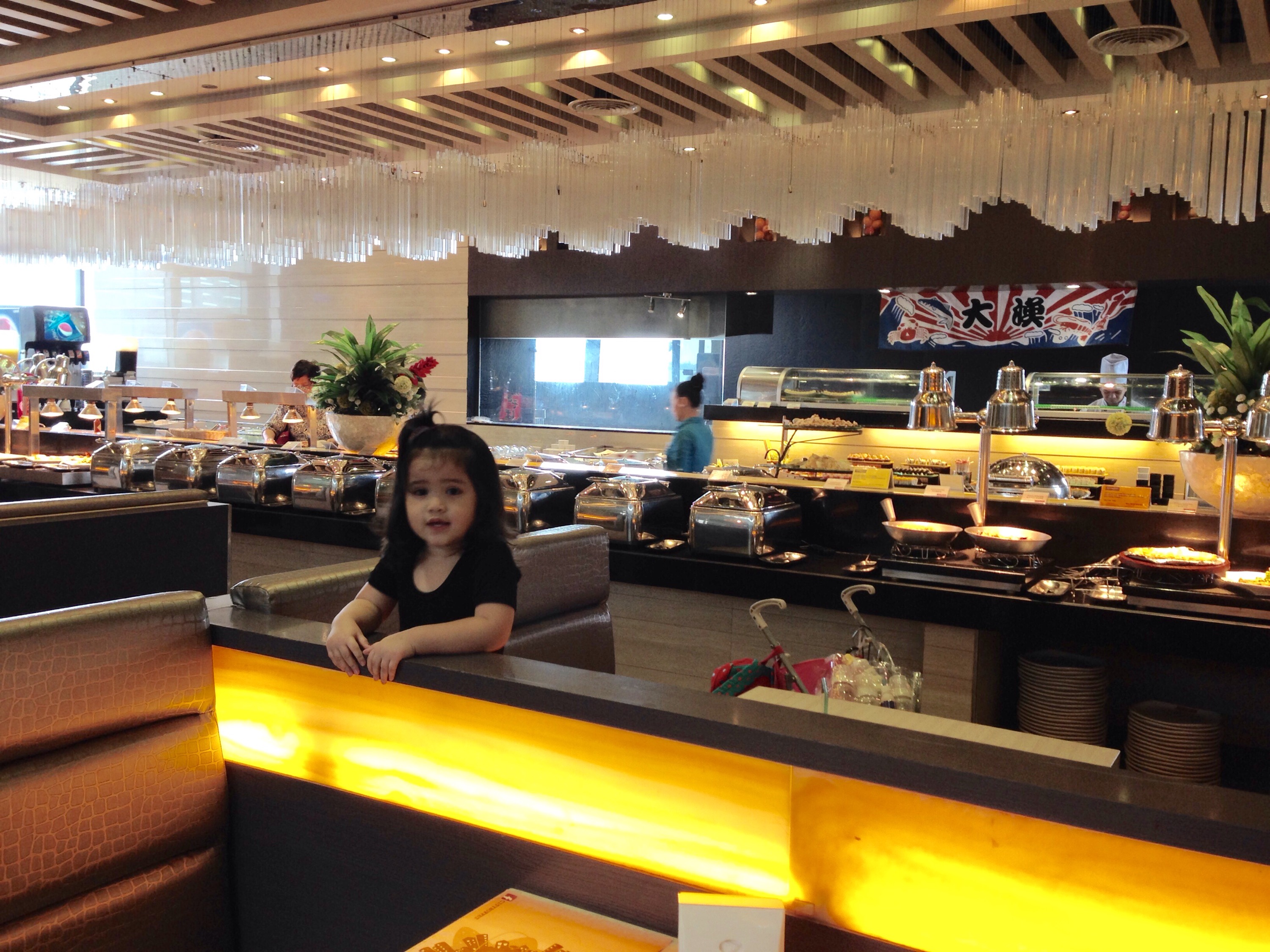 So we went in and was lead to our table. I was quite amazed by how big the place is and how really clean and sanitary the whole place is in general. We then settled down to our seats and, as soon as we were ready we both head towards the closest station, the sushi bar!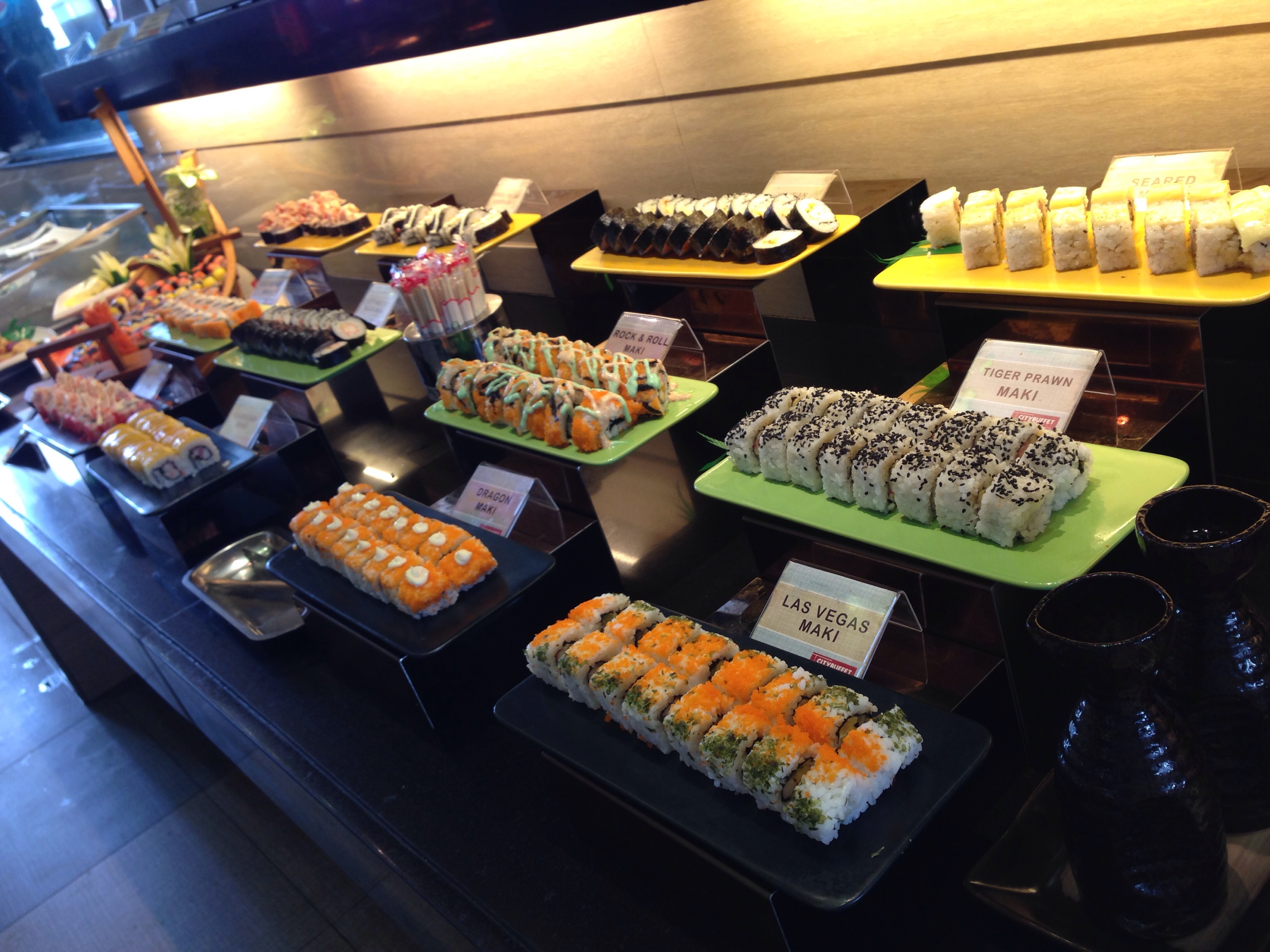 Seeing the entire spread, by the way, I thought the food looked appetizing. And true enough it was actually great!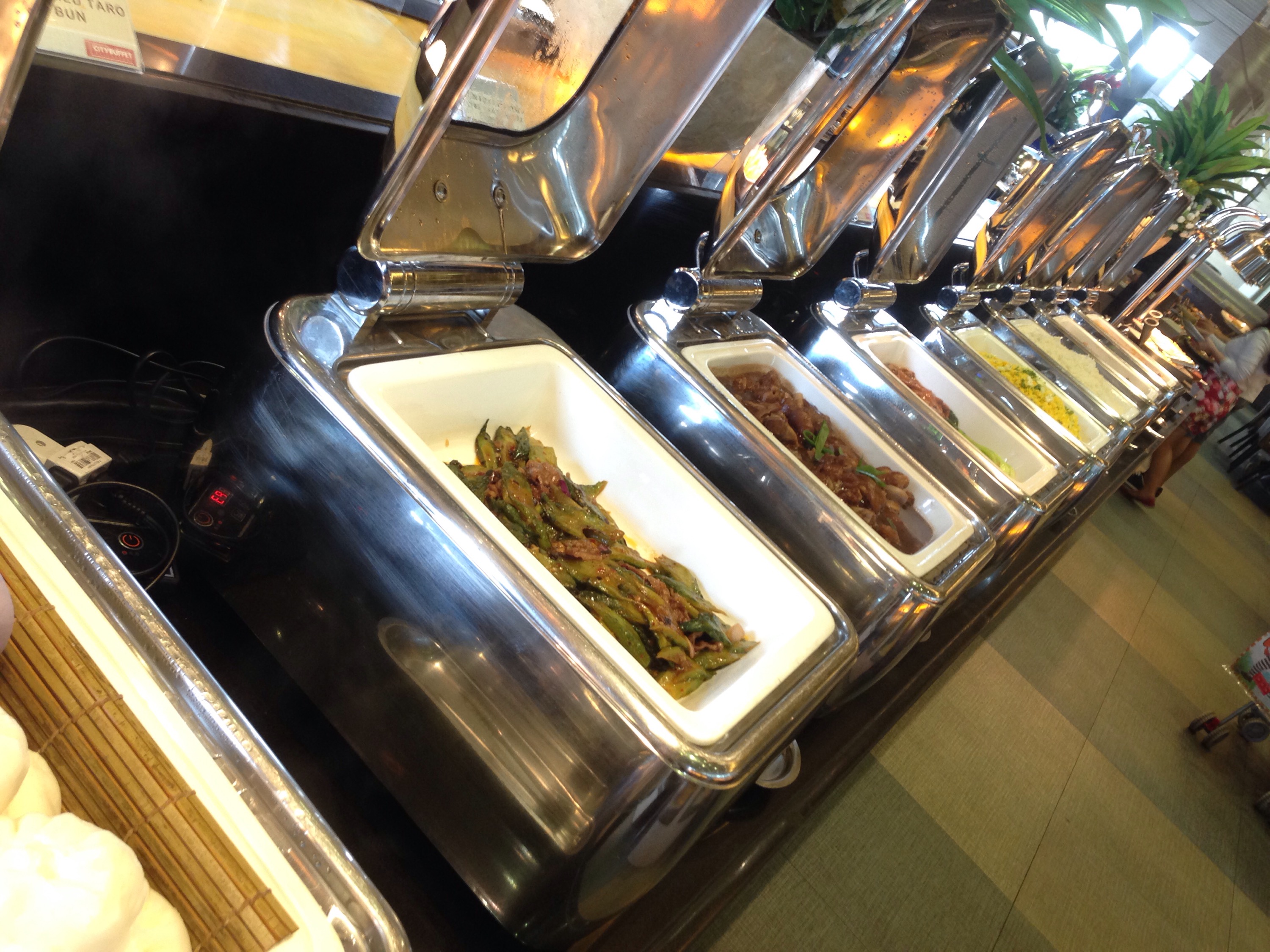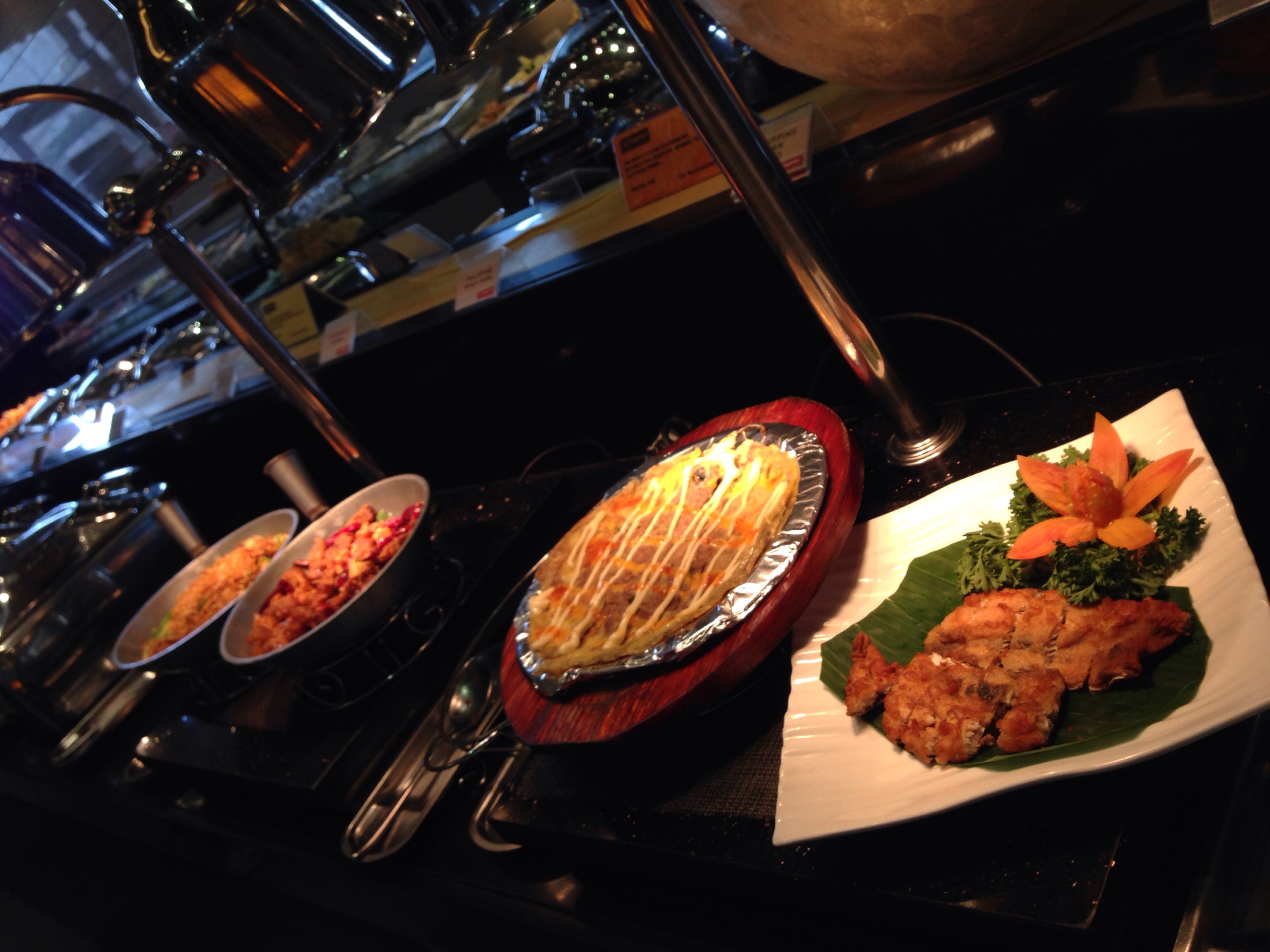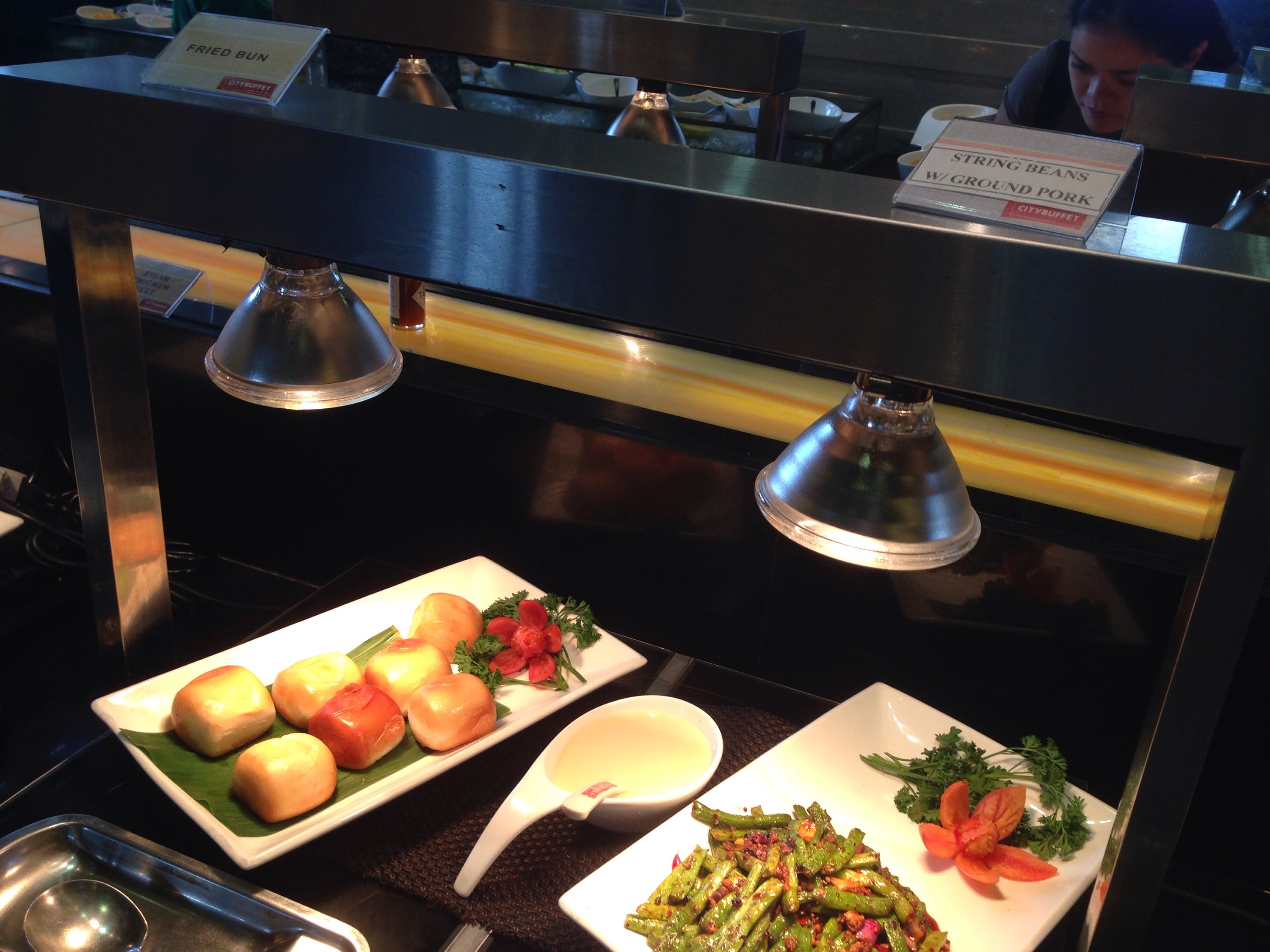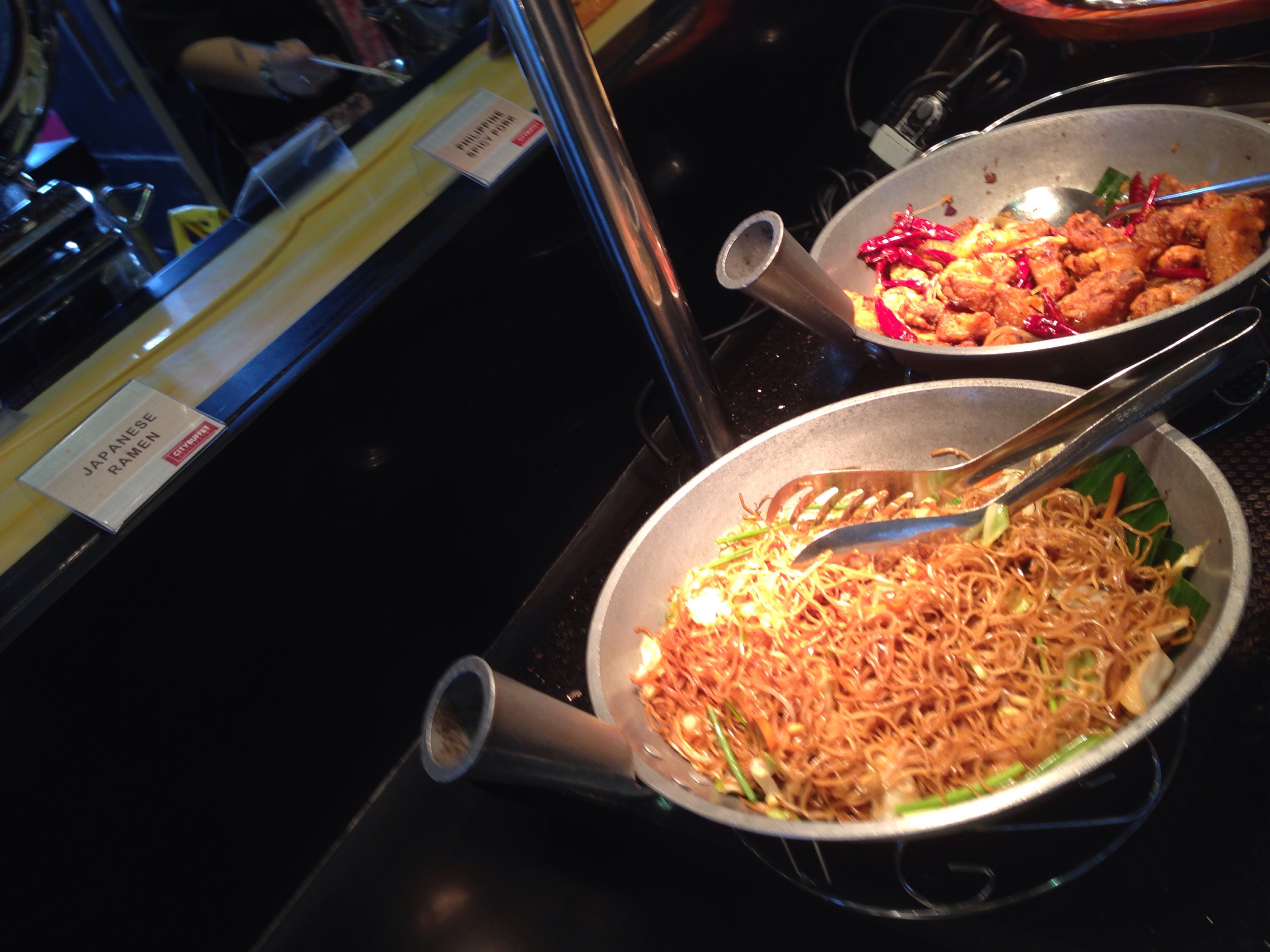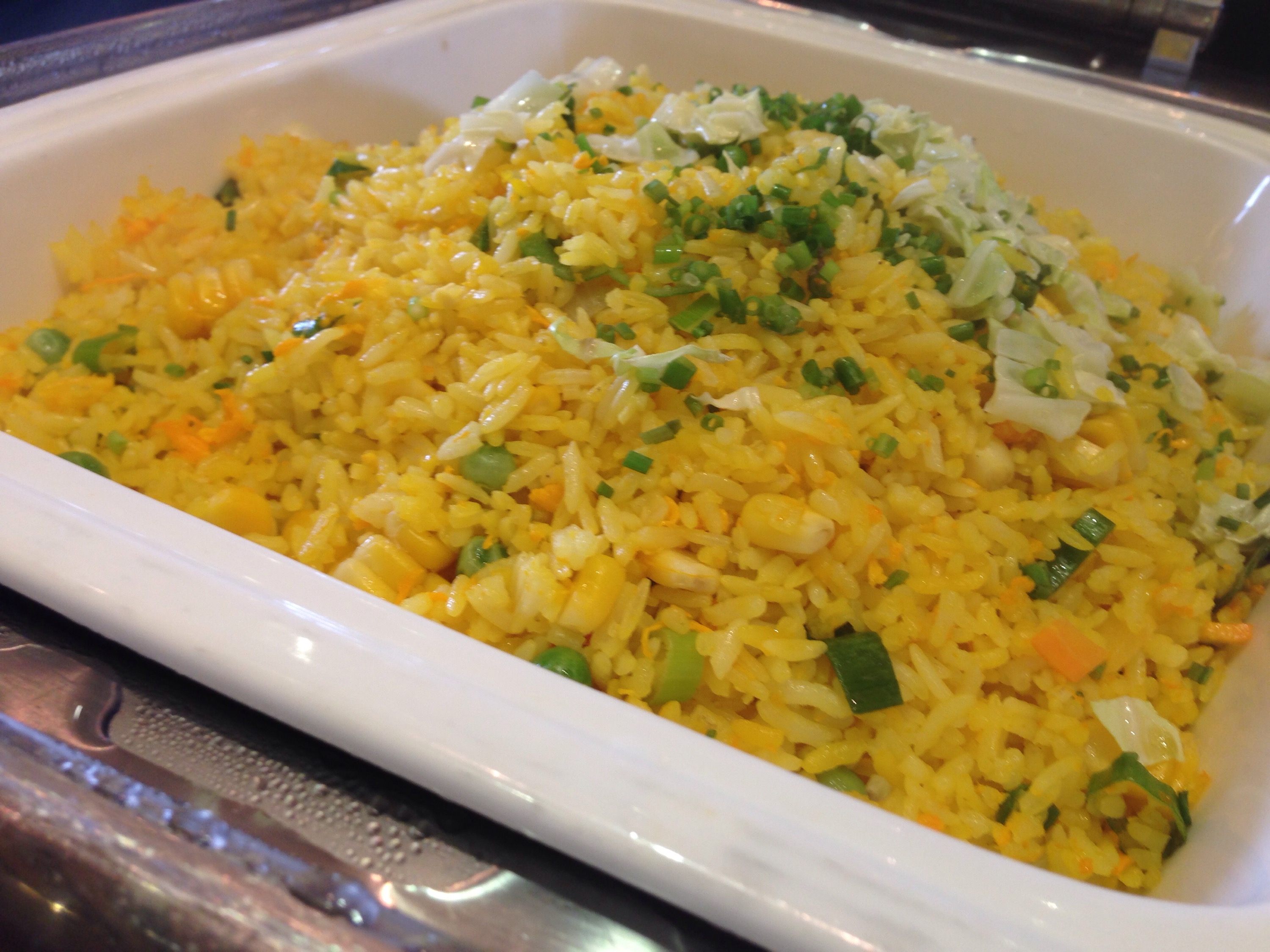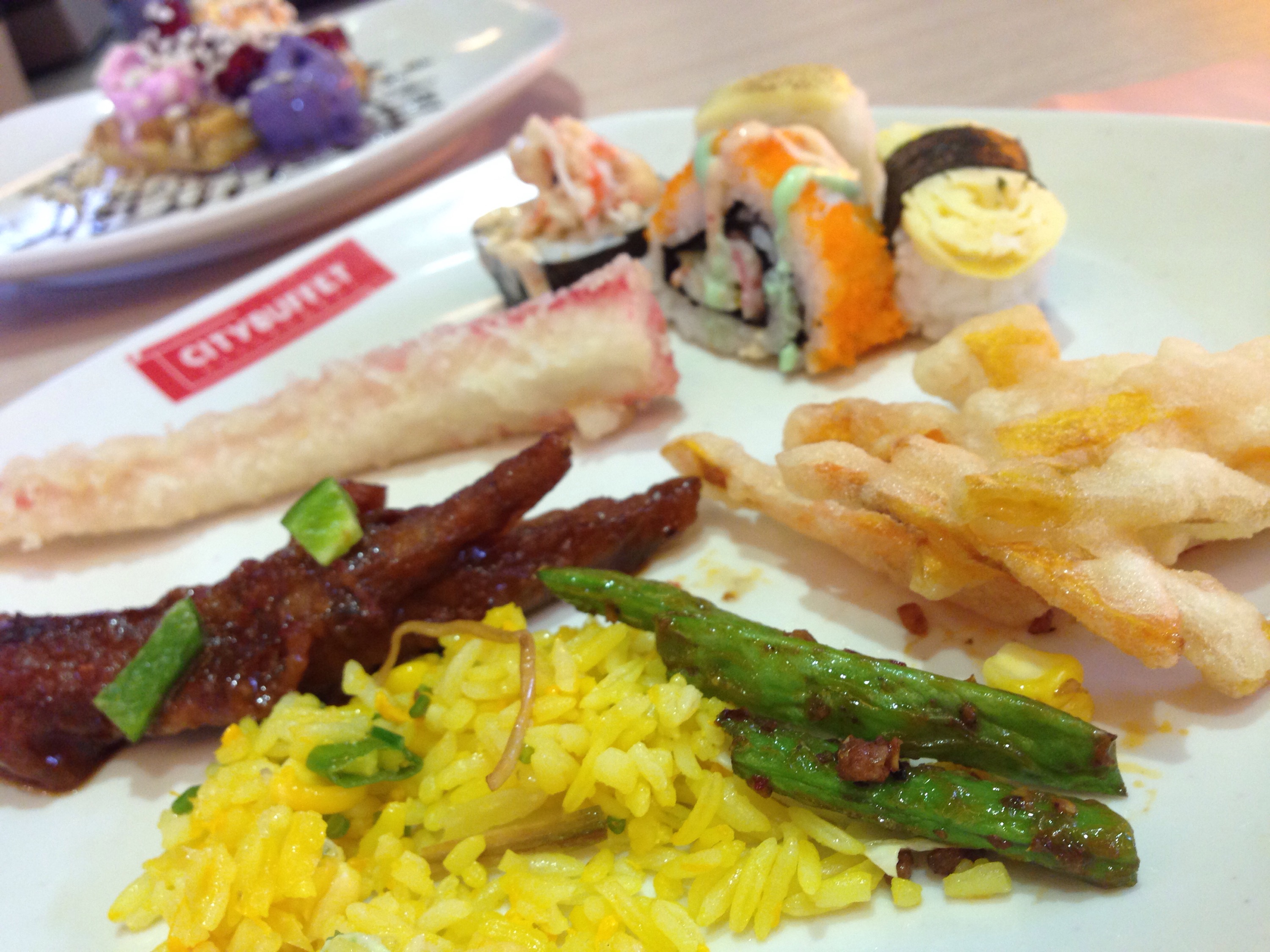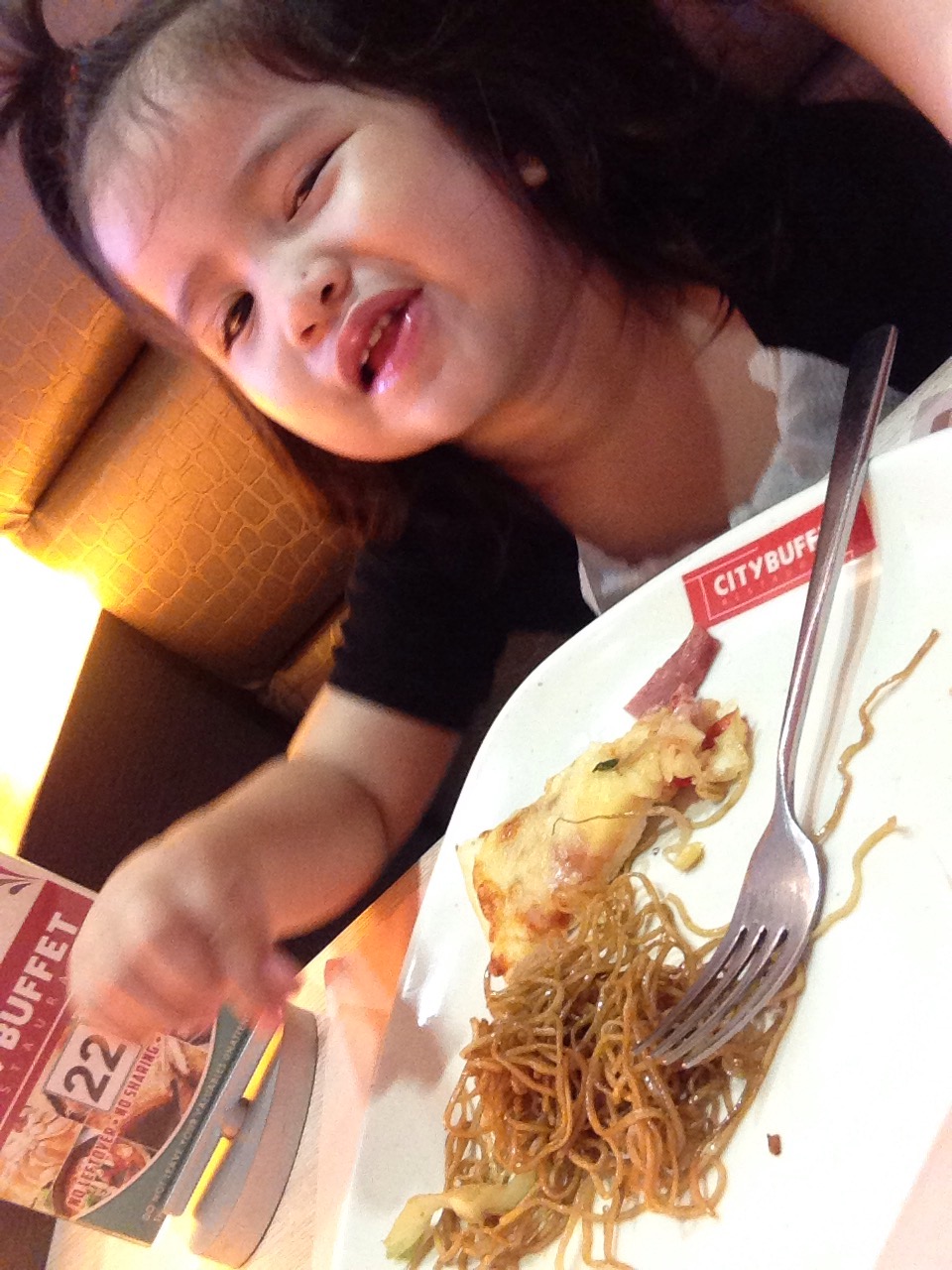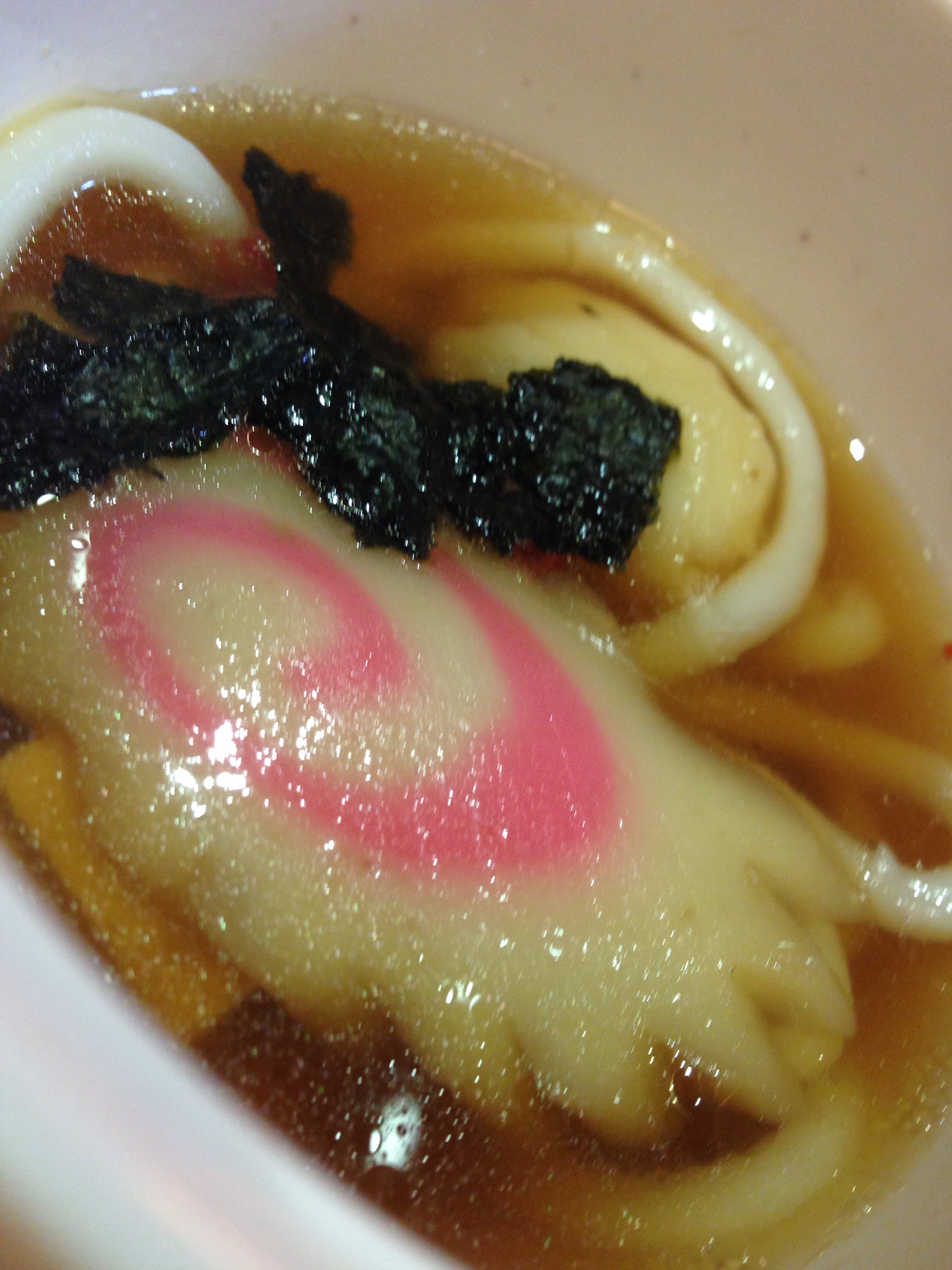 I was also a big fan of the staff's hospitality and accommodation, they made our meal time less stressful (you know having a toddler who was running around and all).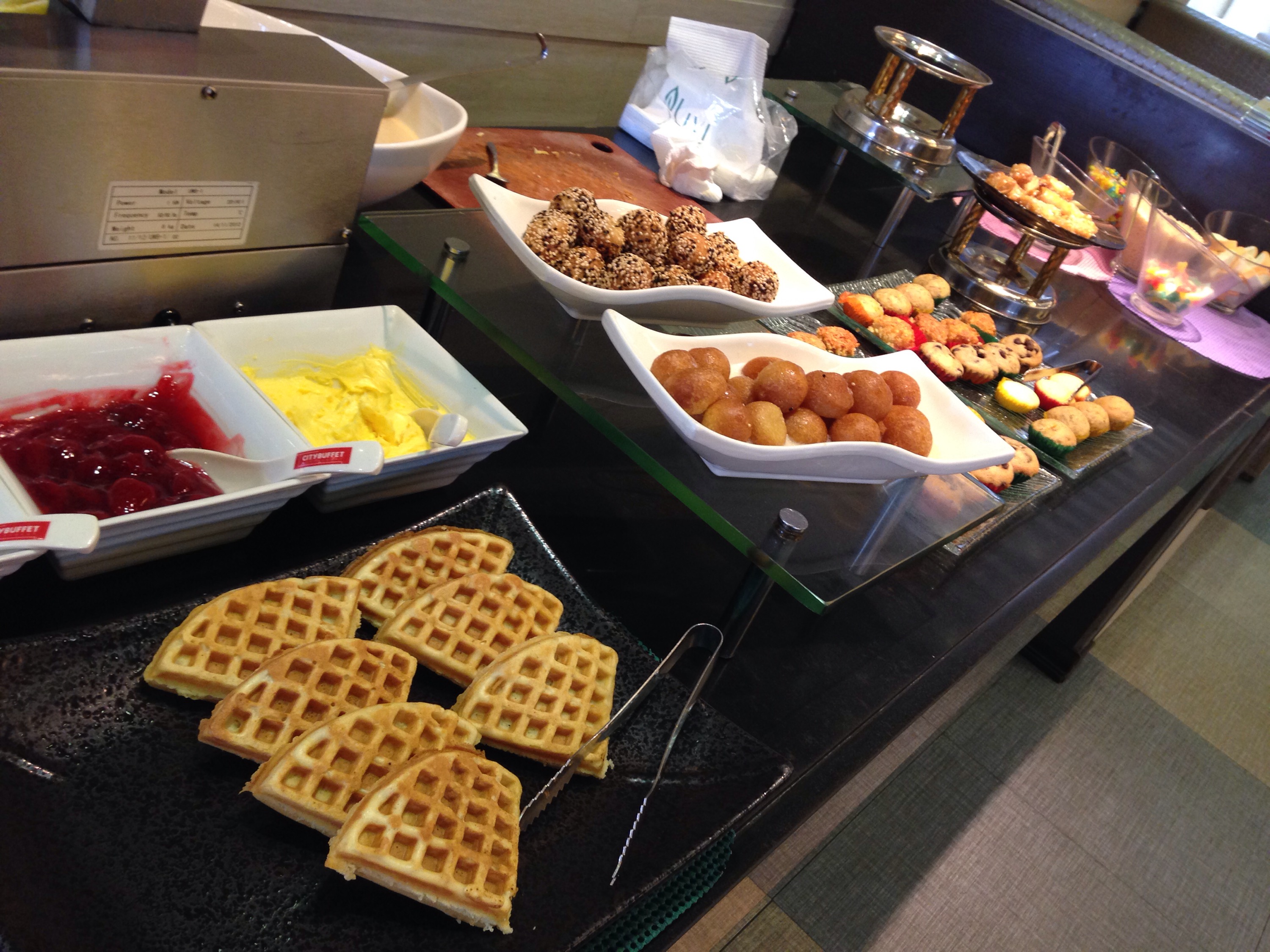 I especially like the desserts they have, I think they have all the kinds of sweets I could ever think of, they even have a halohalo station and a candy bar which my baby enjoyed so much. Did I mention they also have fondou fountain?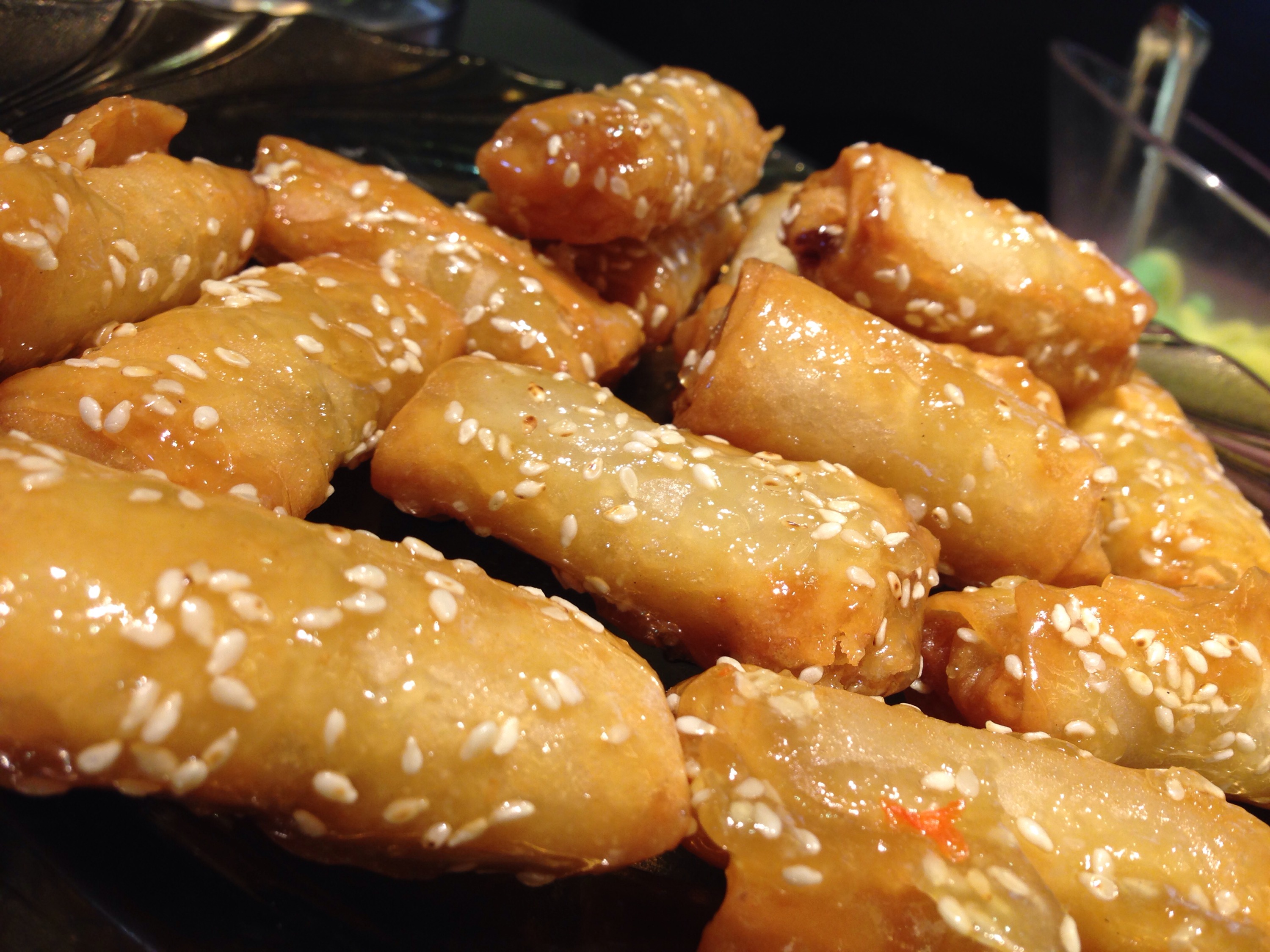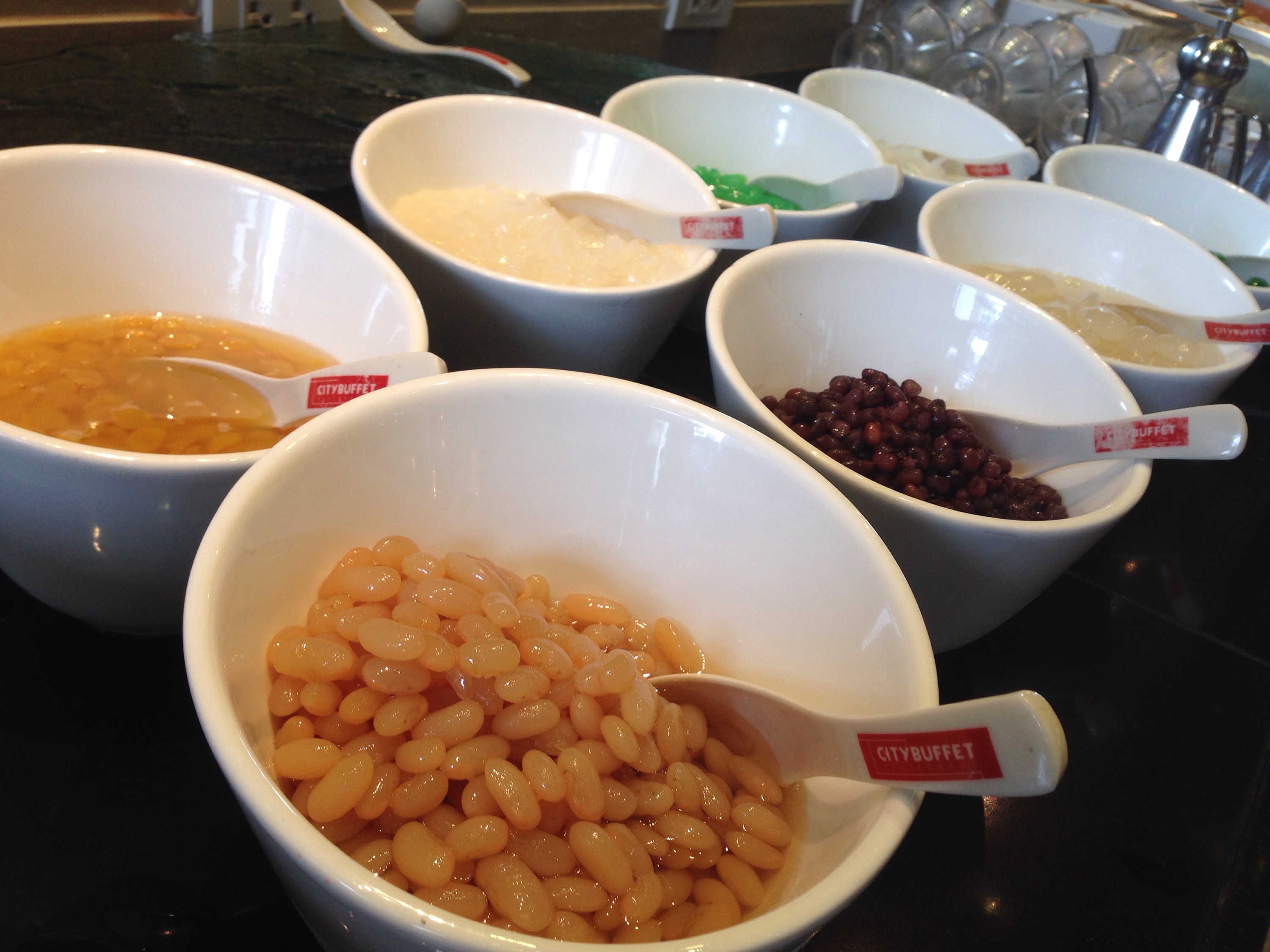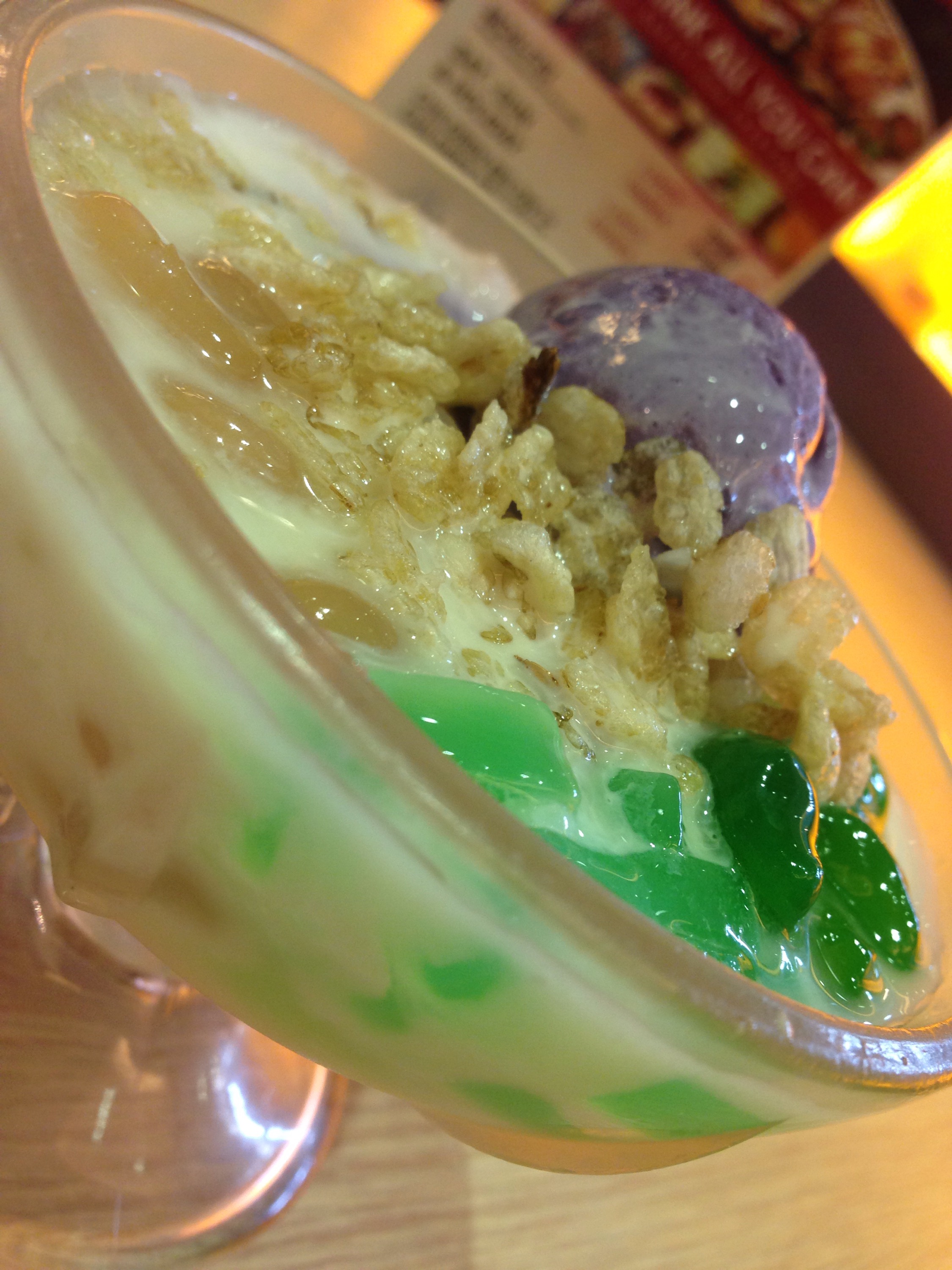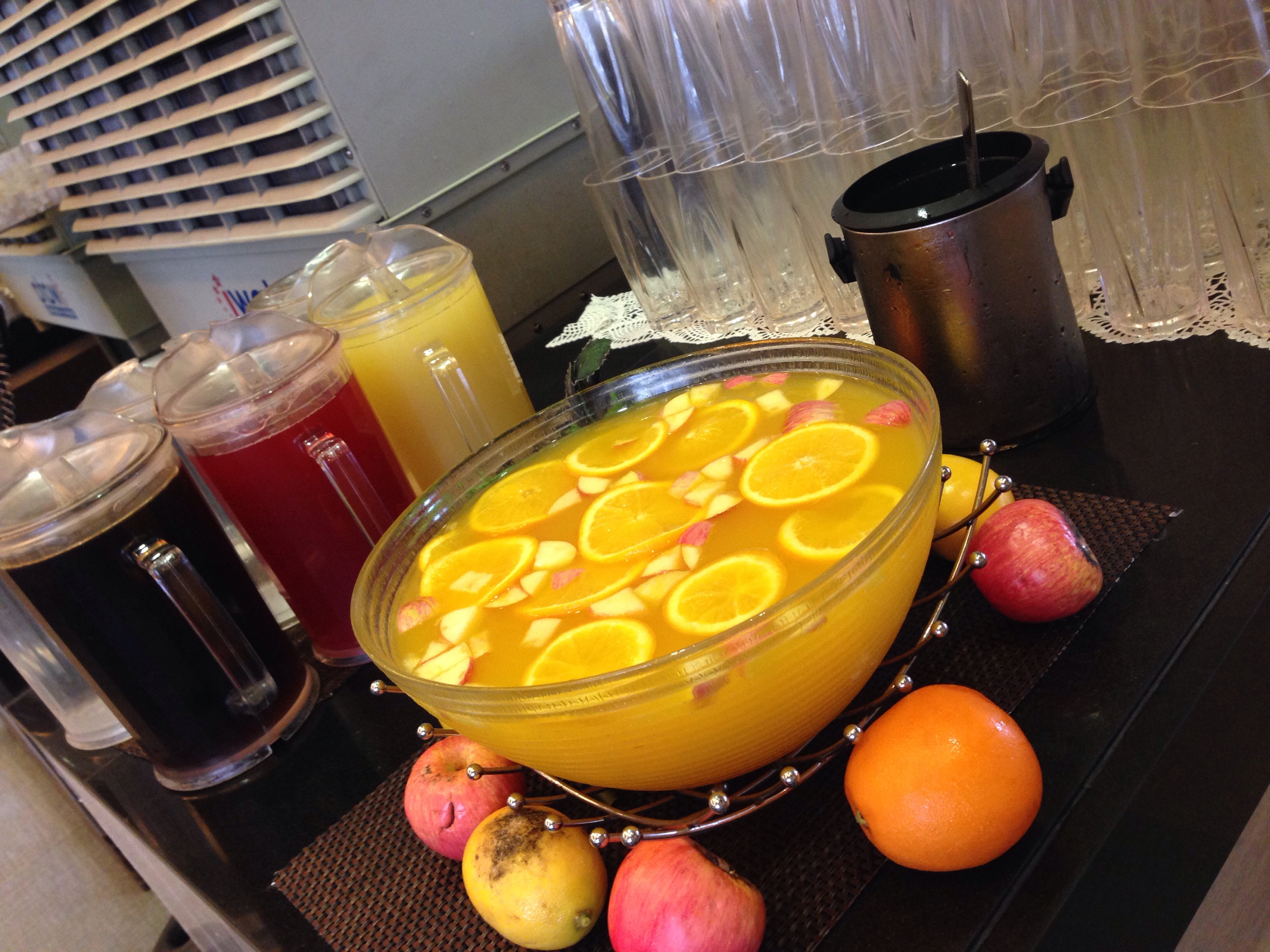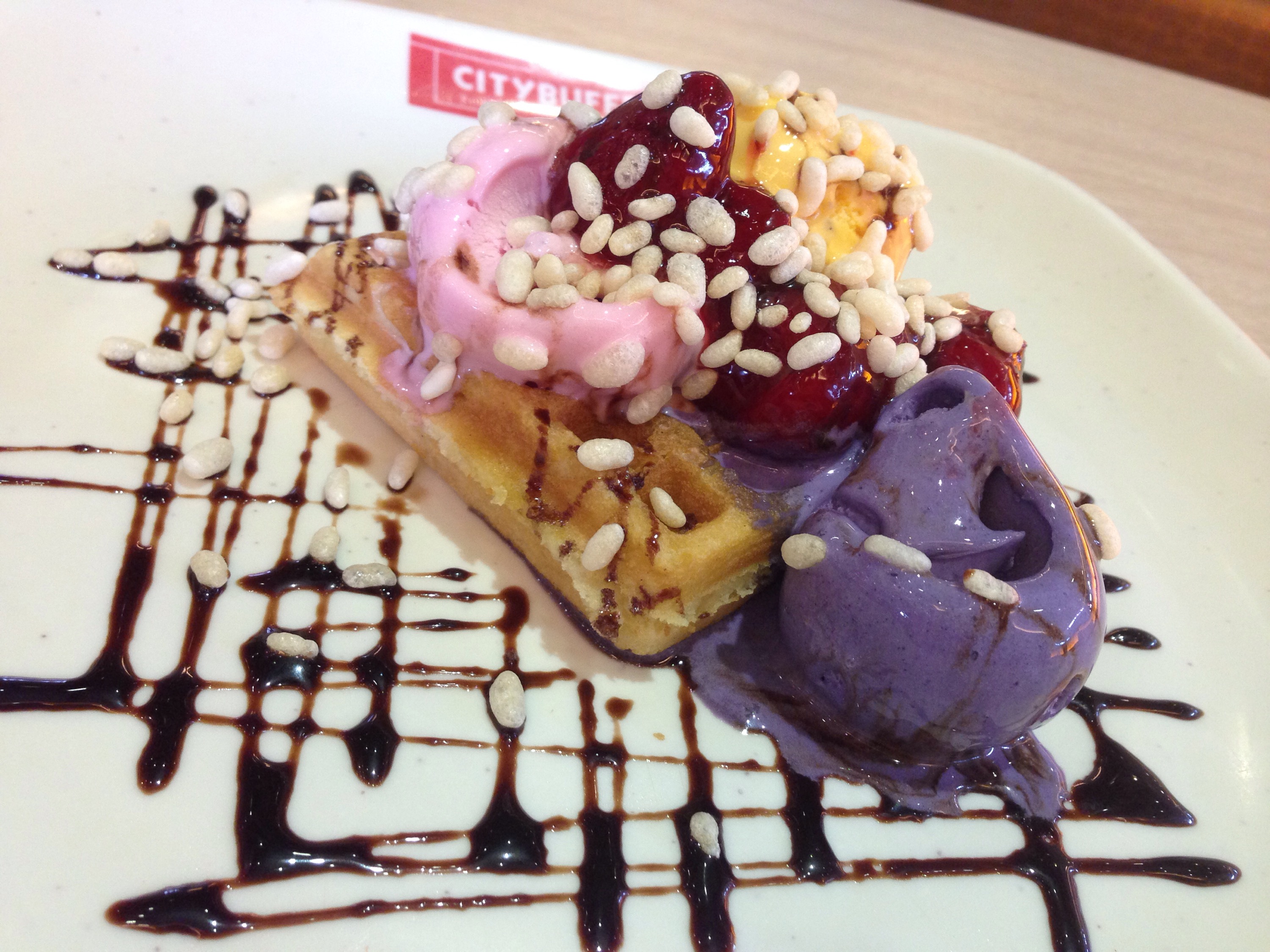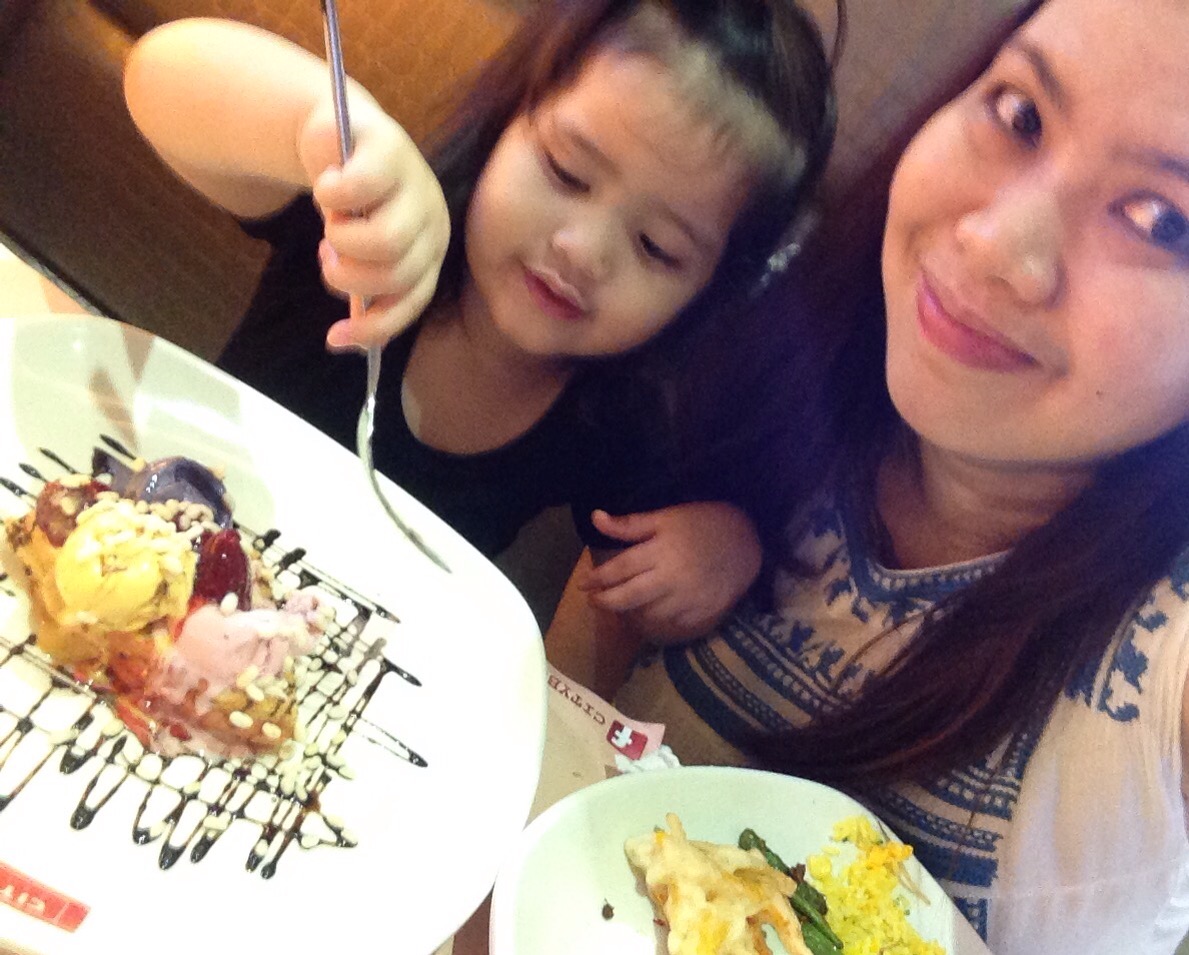 Overall, love the food, the ambience, the service and the price. We are definitely coming back here, with the rest of the gang!
SumoSam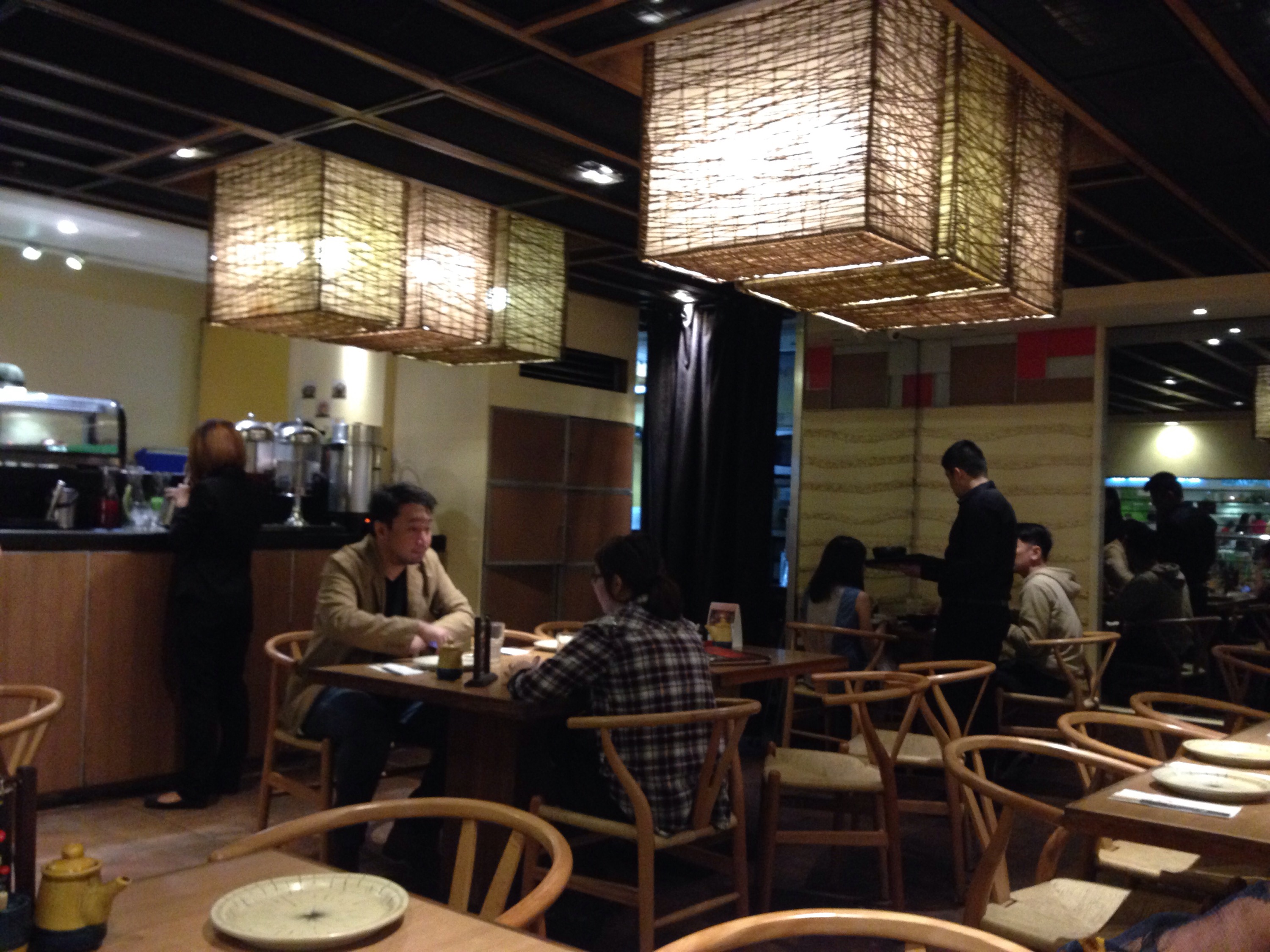 I am a sushi and sashimi lover and I have triedquite a few Japanese establishments in Metro Manila and the surrounding areas and
SumoSam is one of my best go-to spot. SumoSam has that environment that is not so intimidating for non-sushi lovers And even the pickiest of eaters will enjoy.
Why do I say it's one of the best? Because all its fish look and taste so fresh, the serving size is generous, and price is just fair plus the staff is also friendly and very attentive.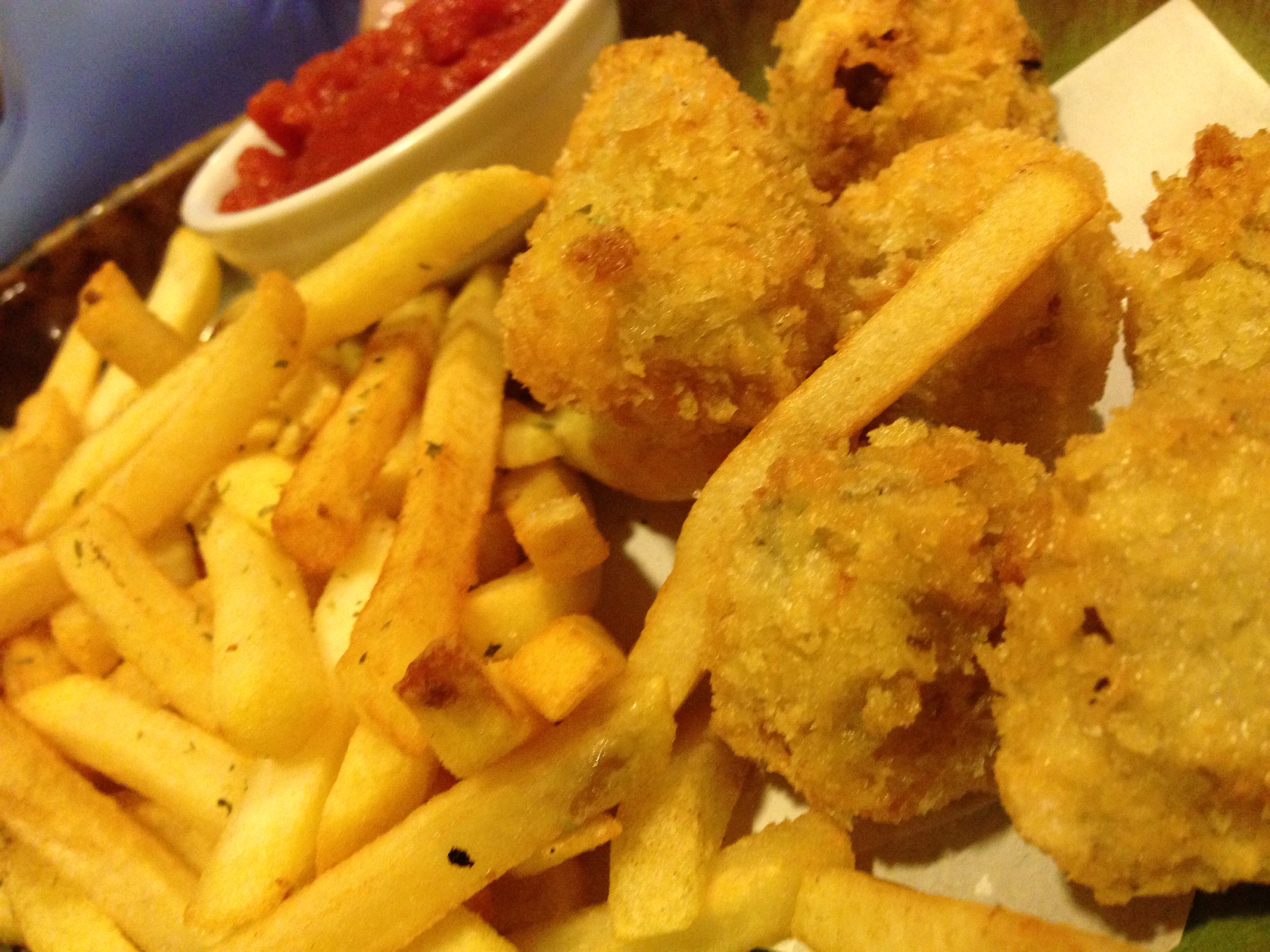 For some reasons I thought I wanted to order oyster, so, in consideration of my toddler who loves french fries ao much, we got the oyster and fries combination (Php228). The oysters, however was my least favorite among all the food we ordered because I didn't think that deep frying it did wonders. I'd still rather have them raw and fresh.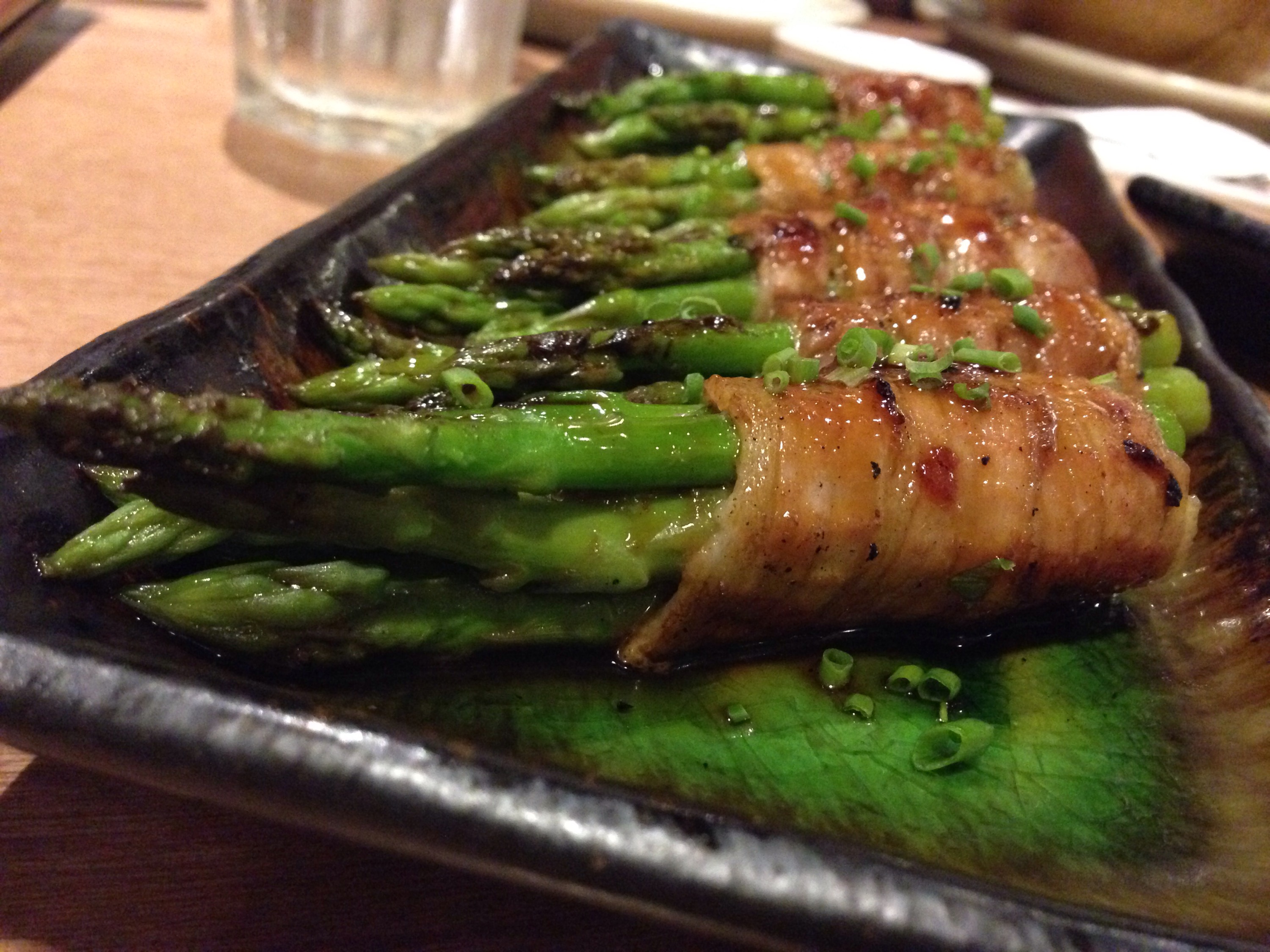 My daughter loved the Bacon Asparagus (Php258) that we ordered, the asparagus taste so juicy and the bacon just blended so well with its overall flavor. She enjoyed it to the last piece.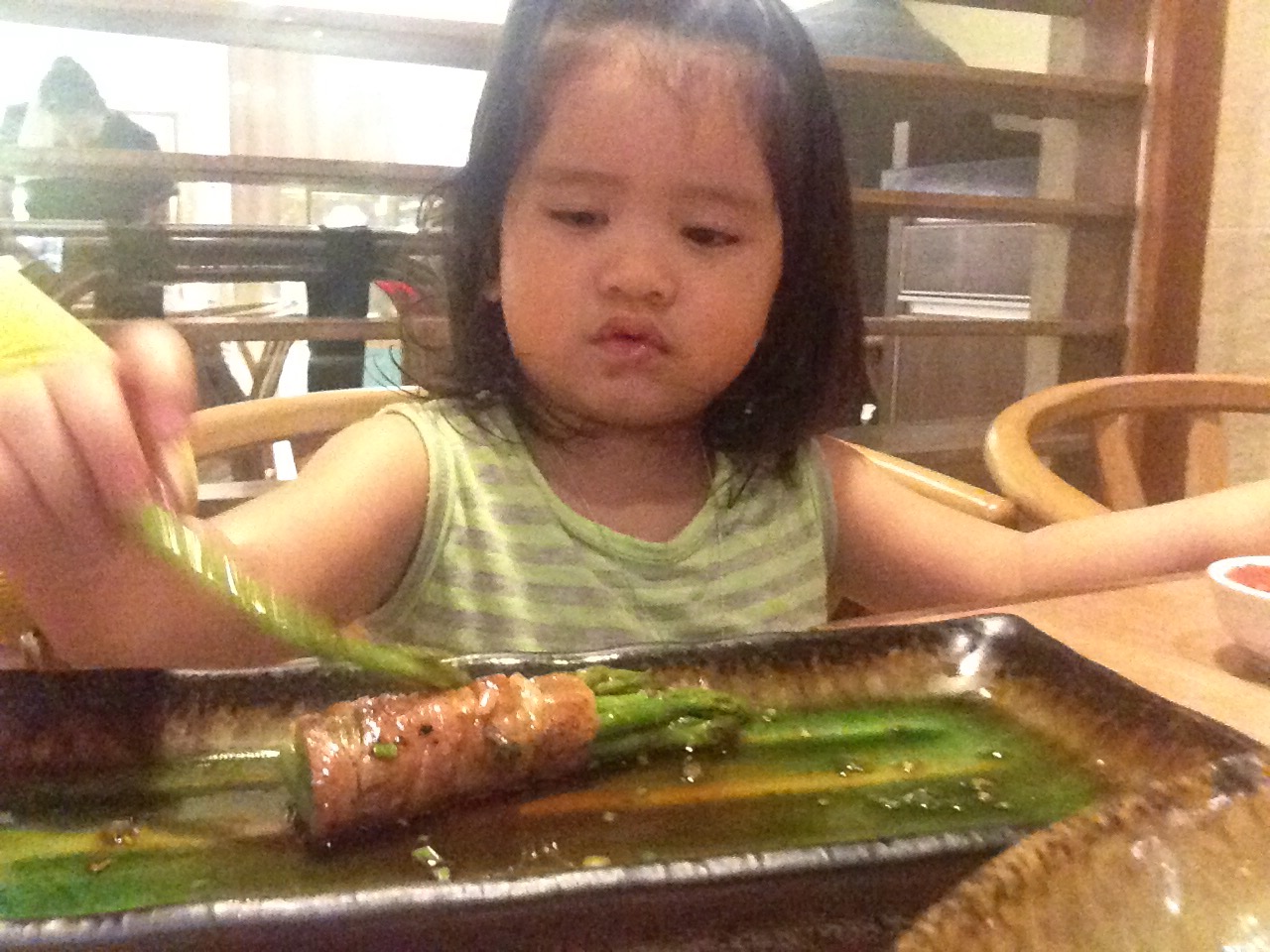 Ofcourse I got my favorite Dynamite Roll (Php268) it was not only so delish it looks like an edible piece of art.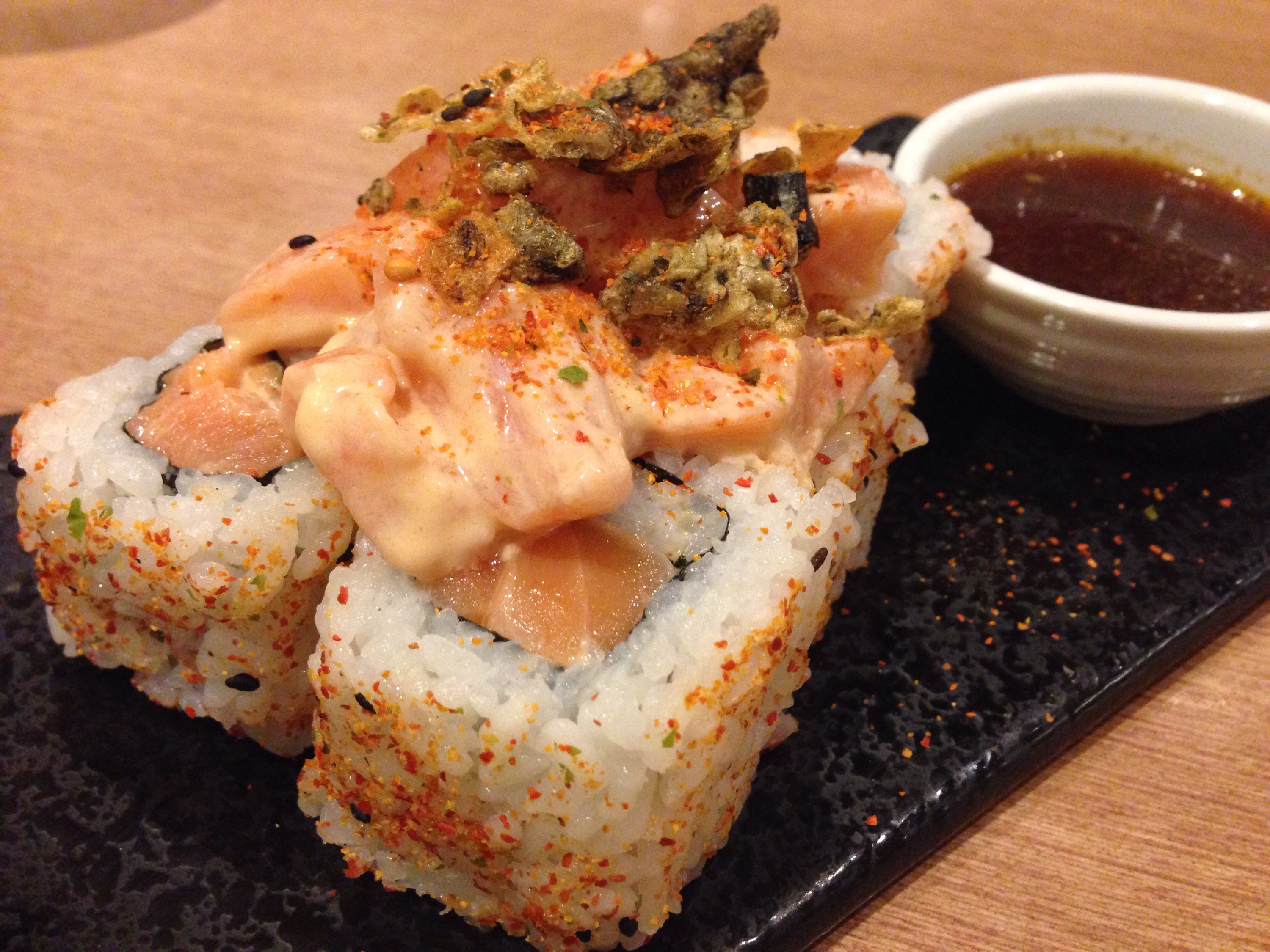 We both love the Vegetable Ramen Miso (Php328) which was so generous in serving that we were not able to finish it, so we ended up taking it home instead.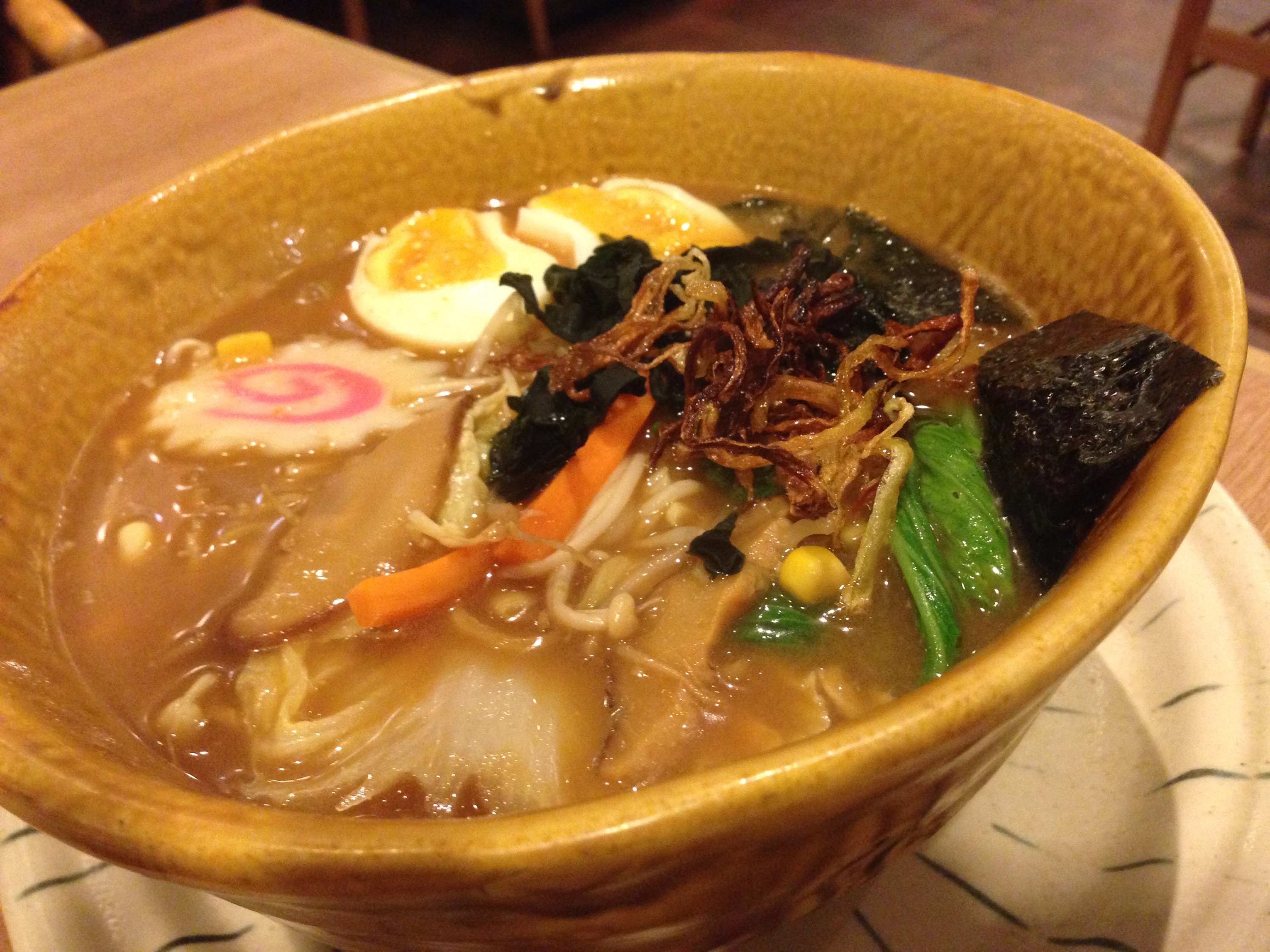 Overall, this place is really fantastic! With awesome and authentic Japanese food that are reasonably priced, plus the quick and friendly service.. What more can you ask for?

Cafeteria Verde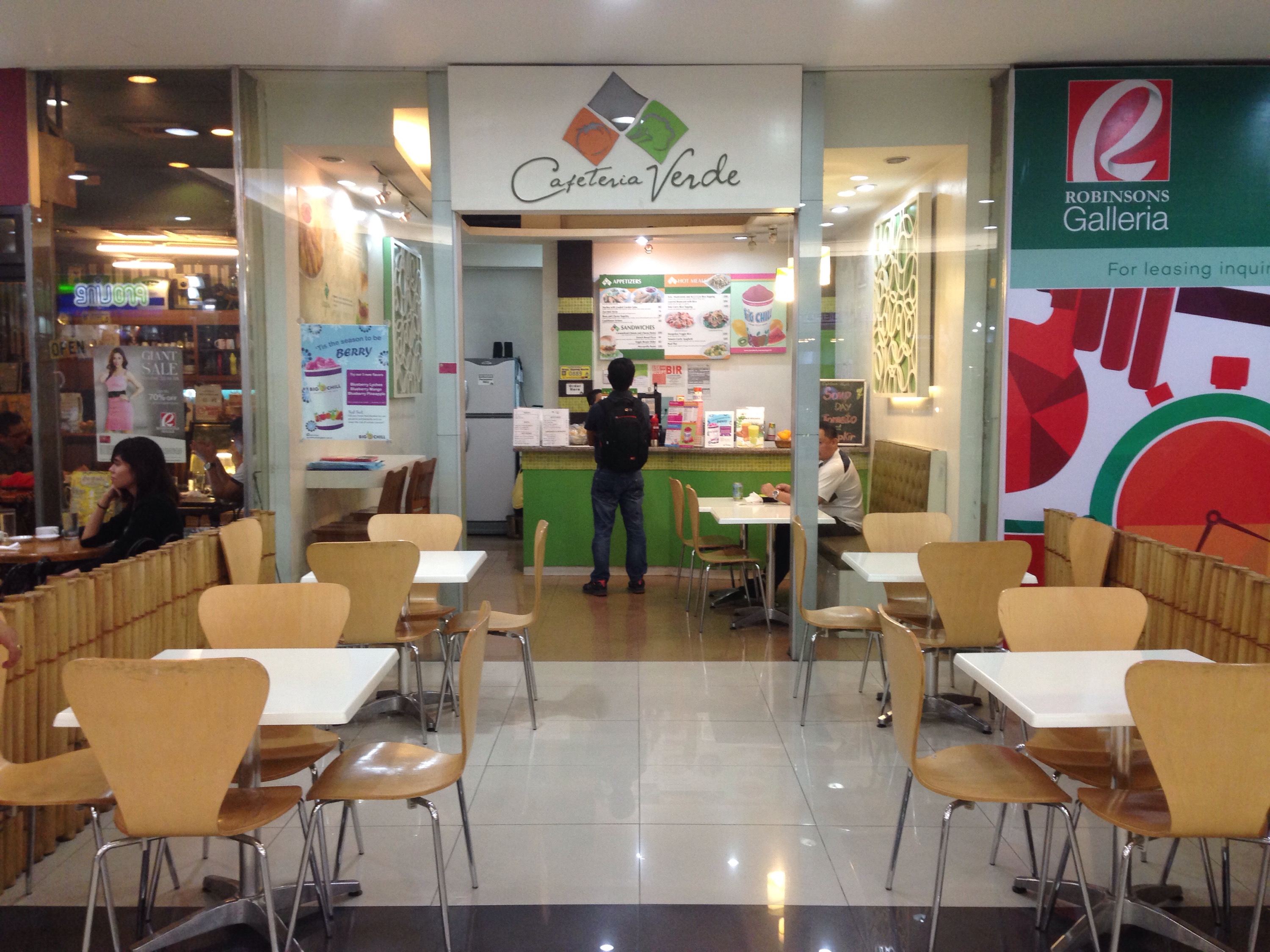 Vegans.. if you need a quick and homey fix for your vegetarian diet, this is the place to be. The store is at Robinsons Galeria and all their food offering are so affordable. It offers a good range of vegetarian snacks and nibblers, perfect for diet concious people.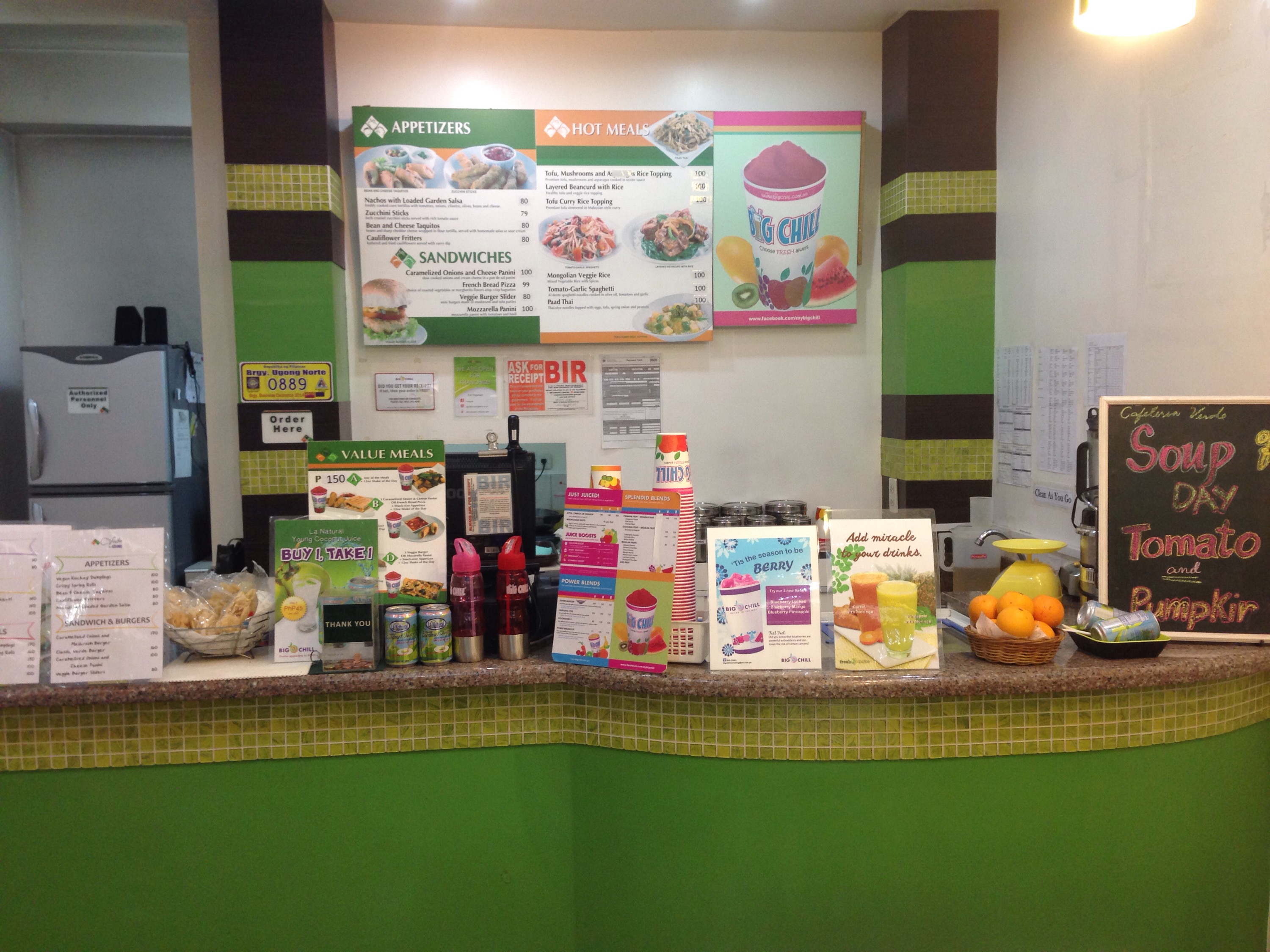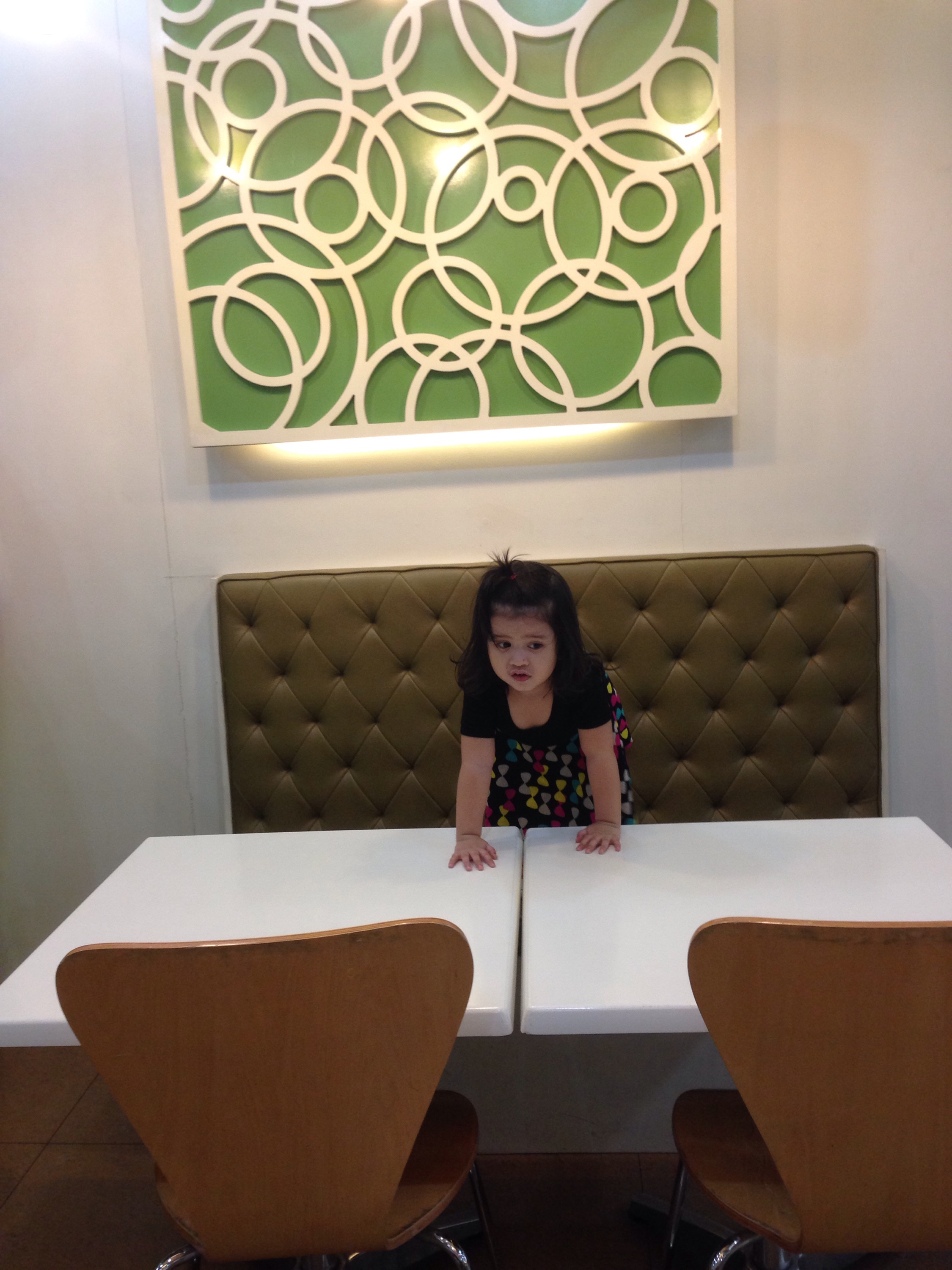 Tried their Bean and Cheese Taquitos (Php80) beans and sharp cheddar cheese wrapped in flour tortilla, served with homemade salsa and sourcream. It was ok, not my favorite but well it's healthy.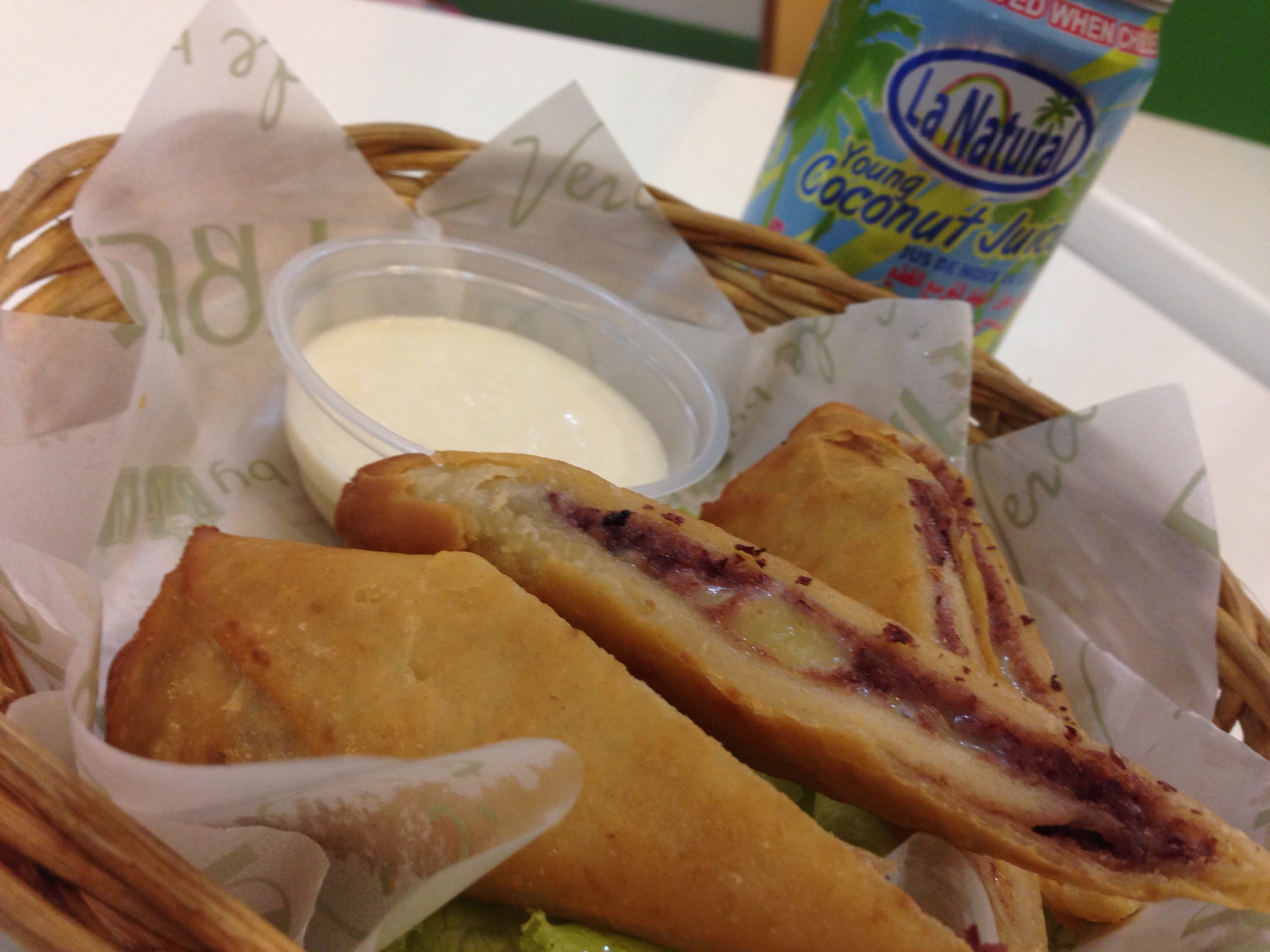 We tried their Veggie Burger Slider (Php80), mini burgers made of mushroom and togu patties, at first I thought the serving was quite small, but I actually was not able to finish eating it that I had to bring them home. I am a fun of mushroom burgers so this is a YES!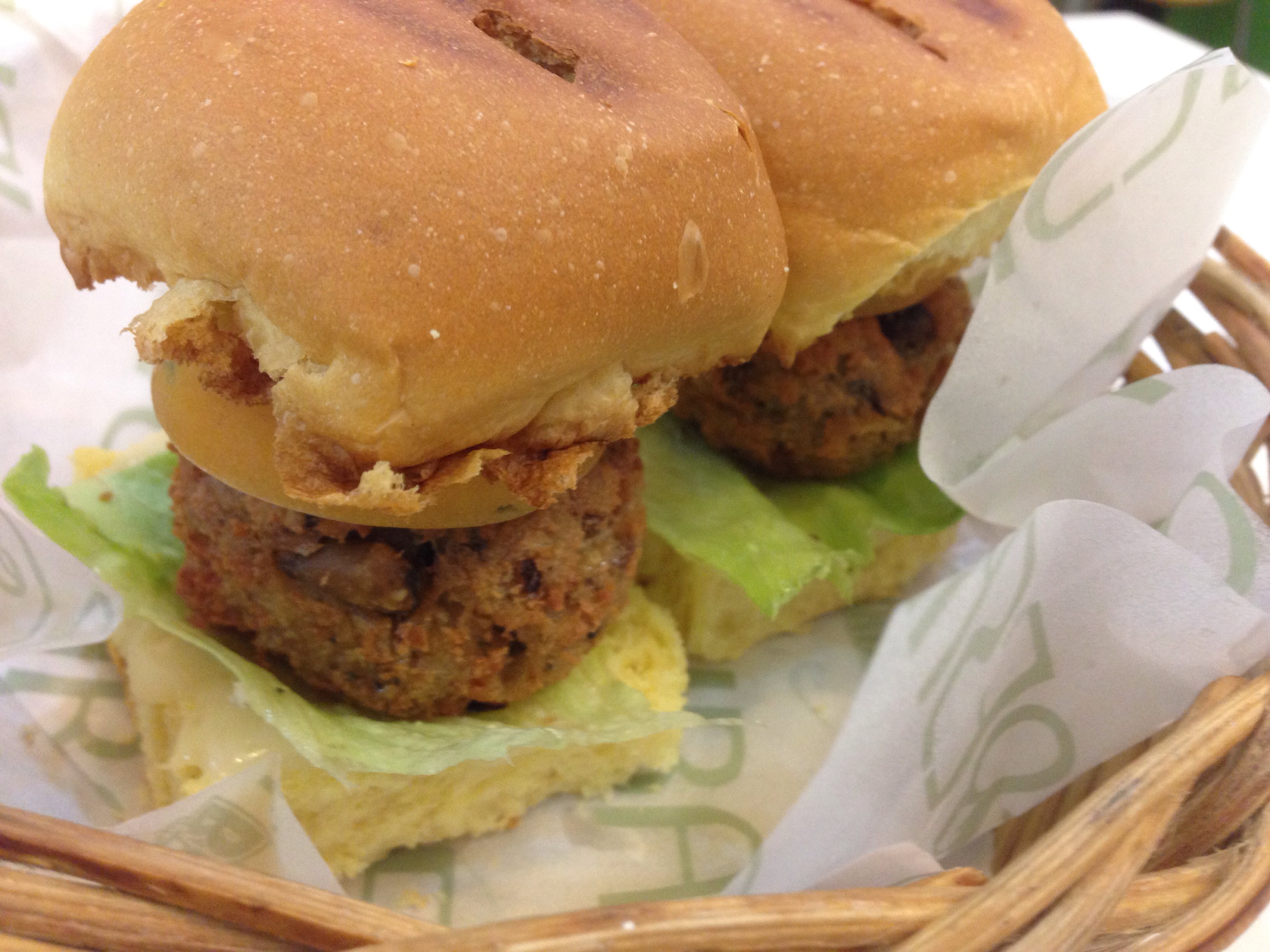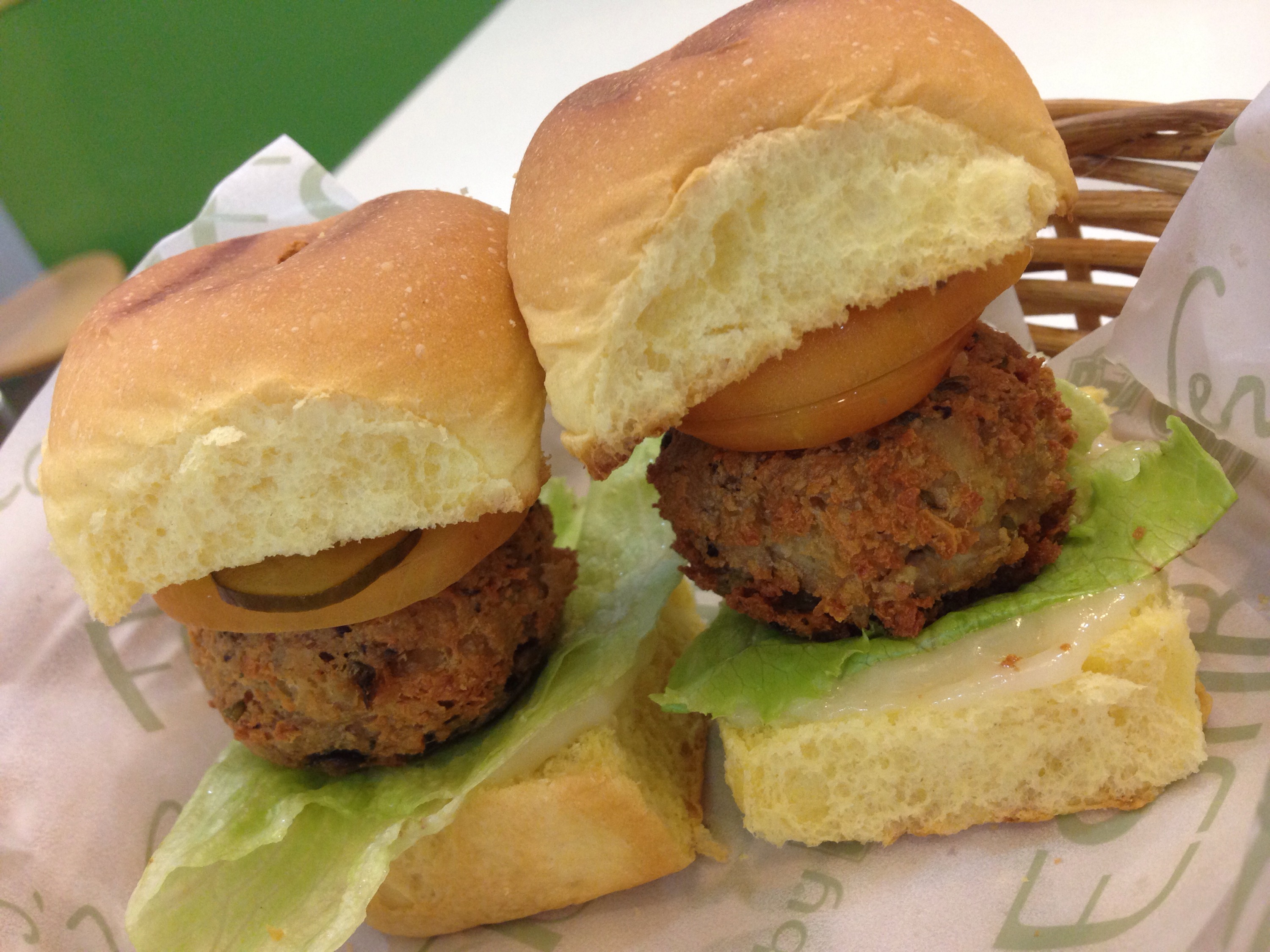 I ordered Cauliflower Fritters (Php80) for my baby, it is battered and fried cauliflowers served with curry dip.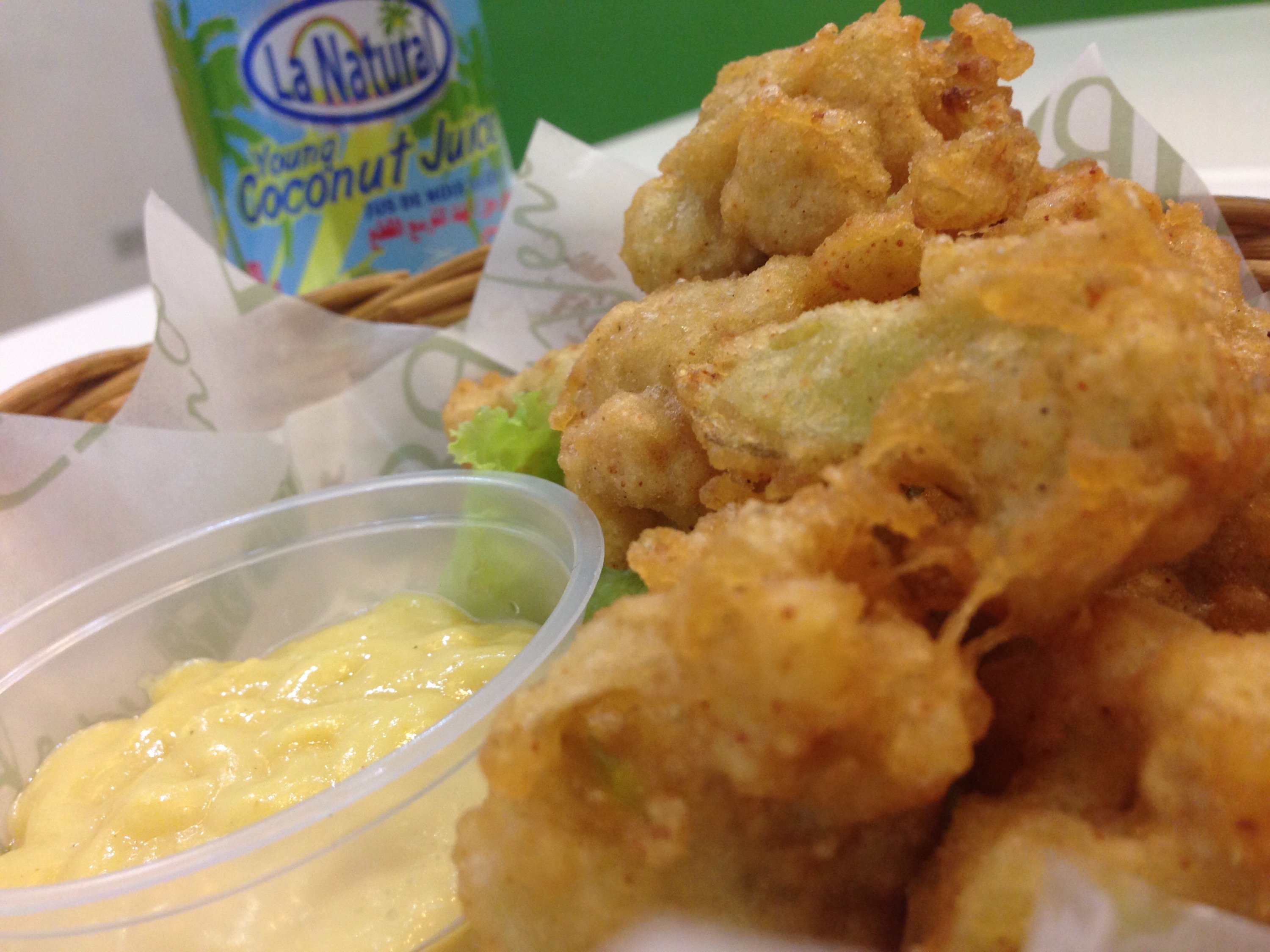 By the way, their Buco Juice in can was on buy-one-take-one, and it was only P49 really cheap. In general, I was quite surprised that the food is not expensive but it was indeed good.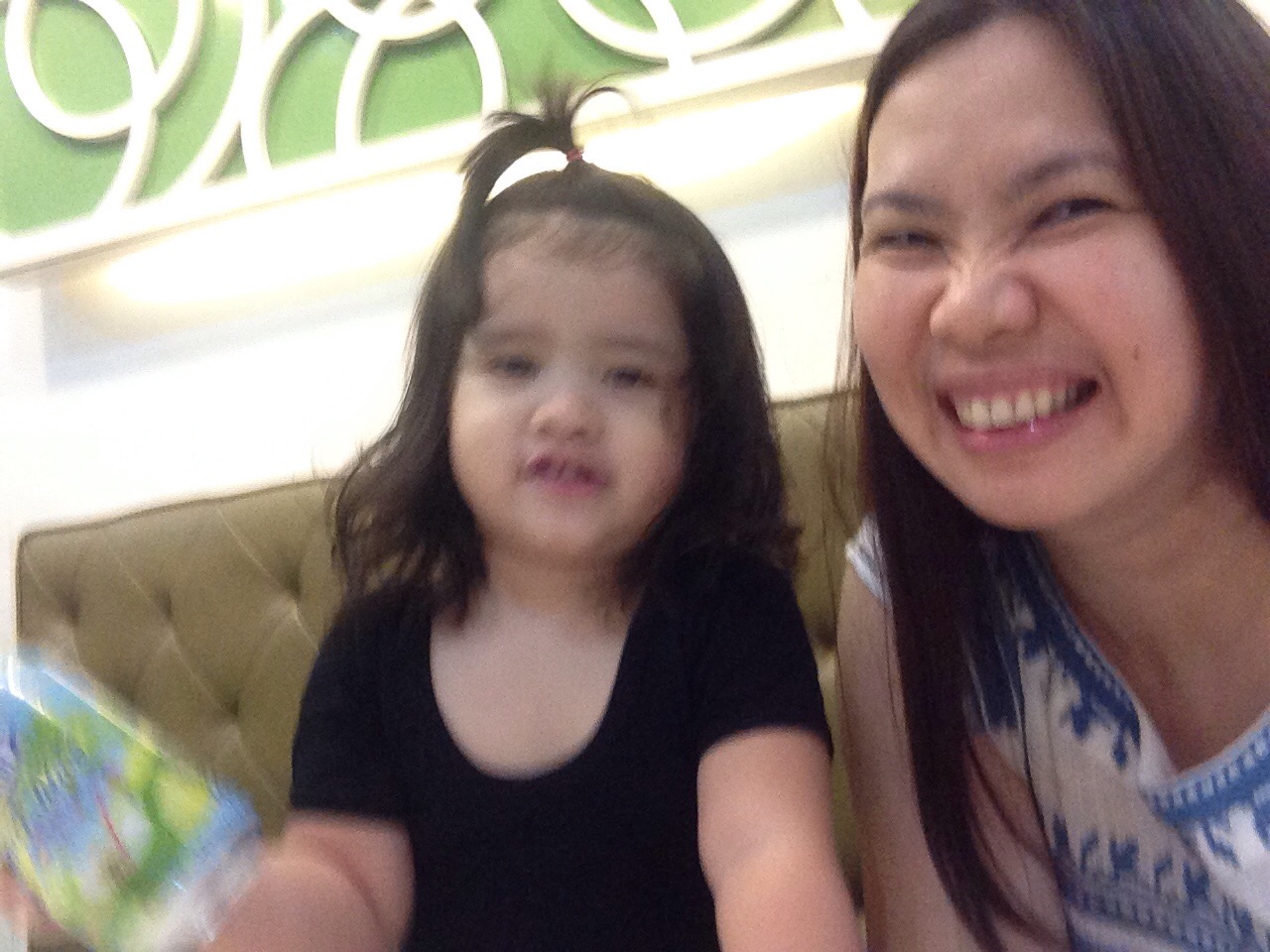 My Cafeteria Verde experience was something new to us but we enjoyed it nonetheless, food was okay, the dining area is not so fancy but it was clean and the staff were very approachable.
Peanut Butter Company (PBCo)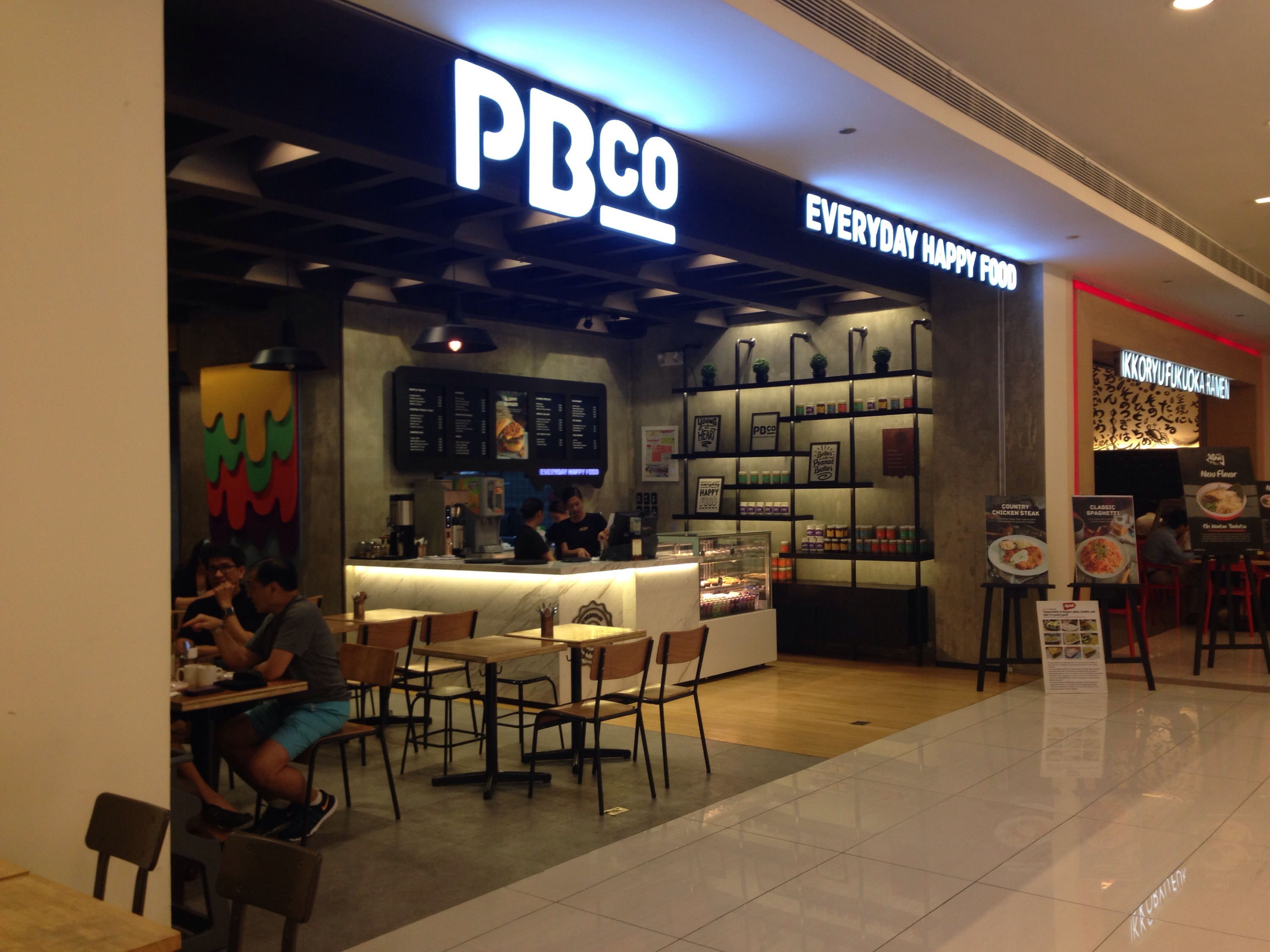 Imagine a resto devoted to anything and everything with peanut butter? At PBCo you'll be really amazed by how they incorporate peanut butter in their every dish.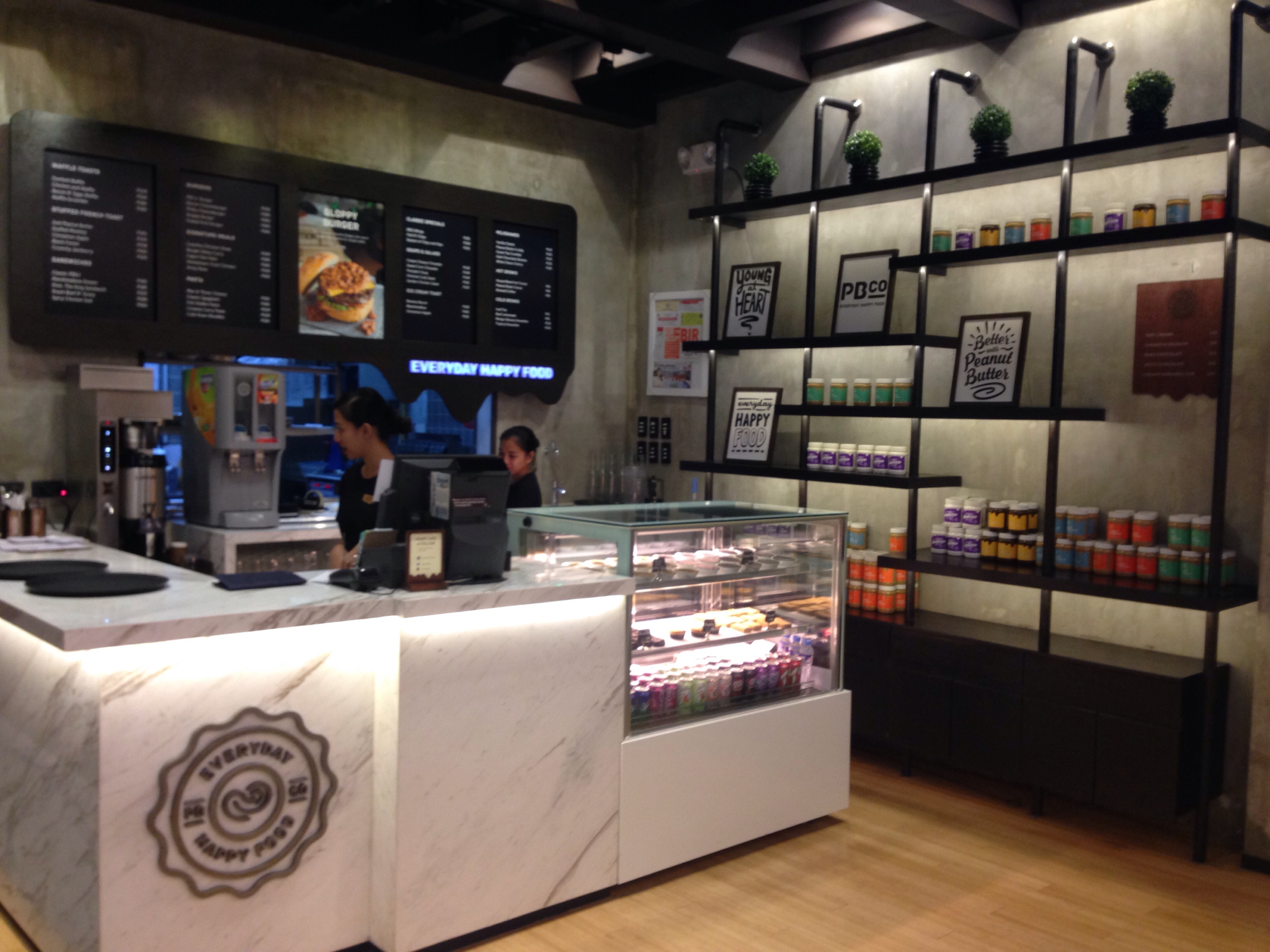 Peanut Butter lovers like me will find 'home' and their Everyday Happy Food in this specialty restaurant at Estancia Mall in Capitol Commons.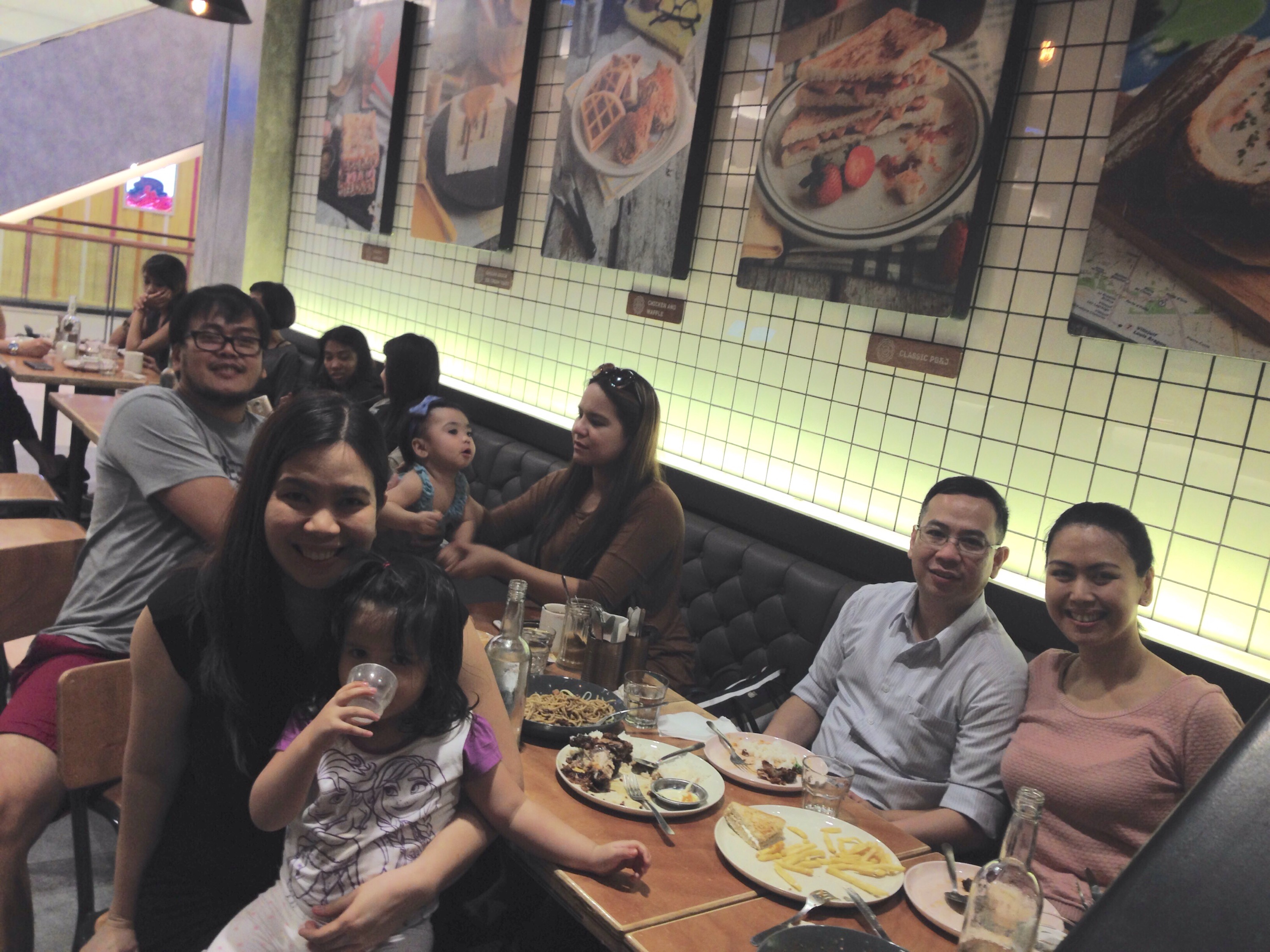 We went to try some of their food one afternoon, and here's our take on each one that we ordered.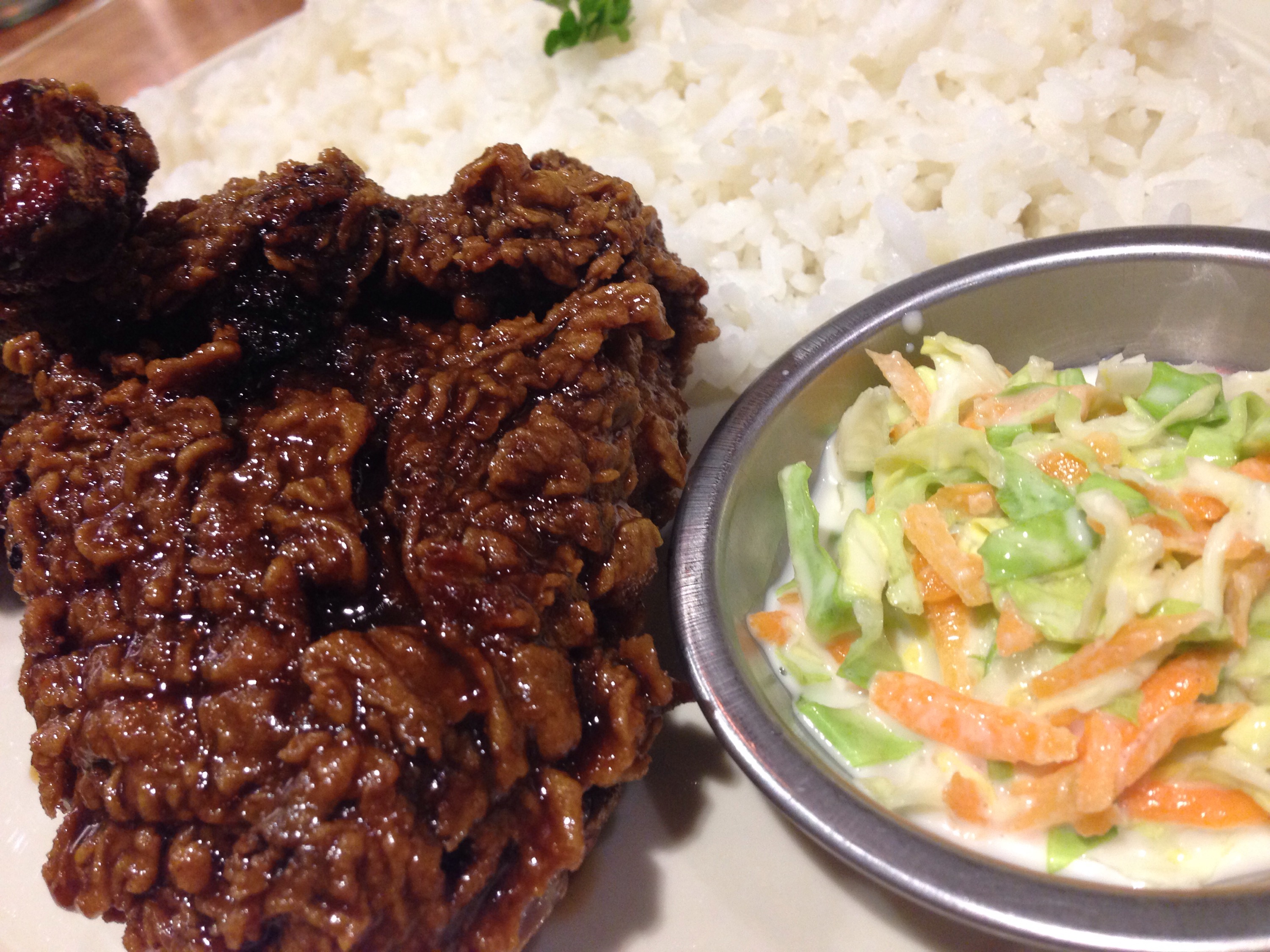 One of their Signature Meals, Hometown Fried Chicken (Php330) is crispy chicken piece coated in sweet soy garlic peanut butter sauce that comes with coleslaw. I love how crunchy the chicken skin is and how the sauce just coats the skin with that sweet barbecue taste. The sweetness gives away its key ingredient, which is peanut butter, but it's just amazing how it blended well with the chicken.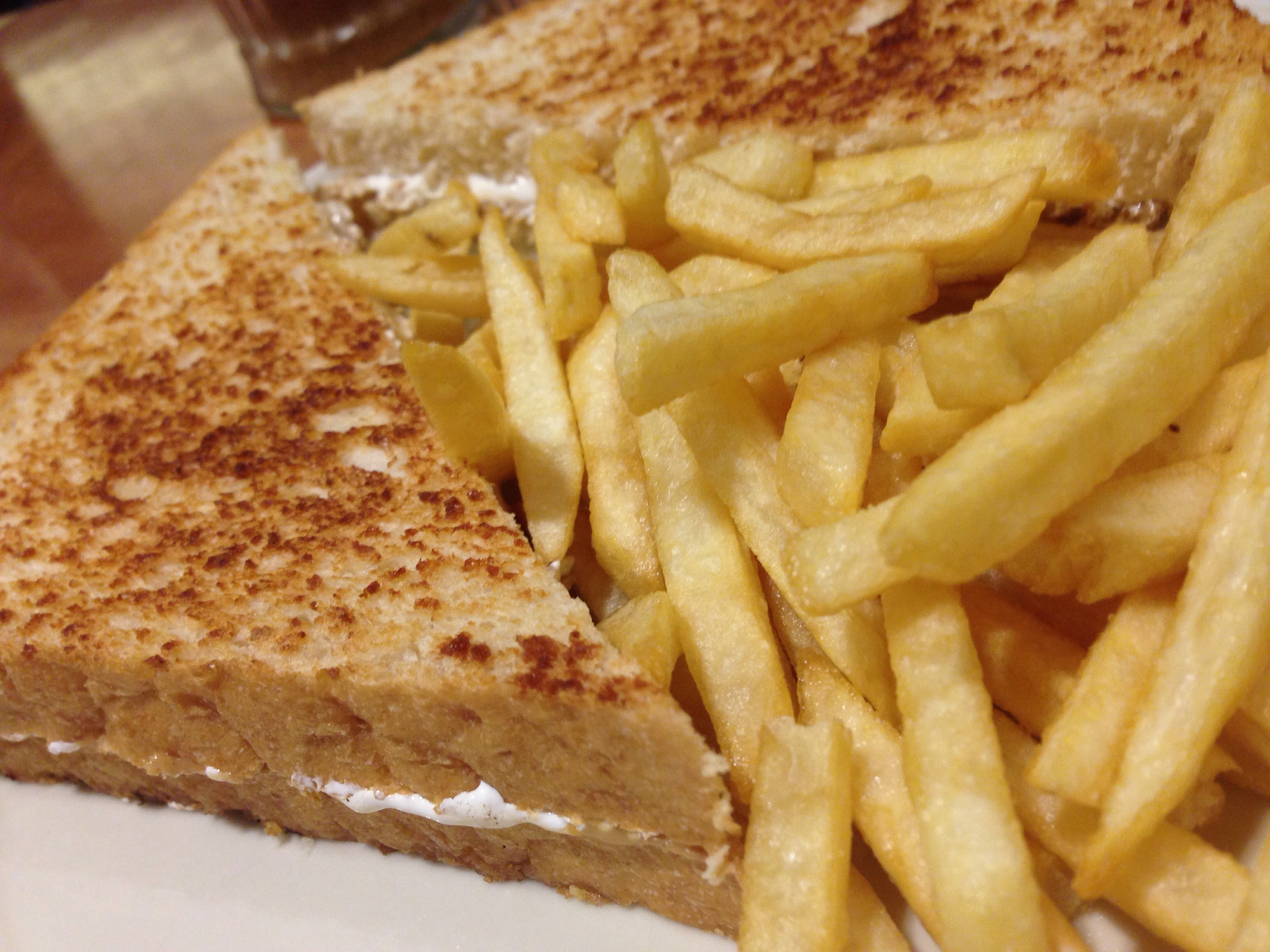 My baby (and I) has always loved Smore's, that's why when I saw that they have this sort of a Smore's dish It easily caught my attention. The Marshmallow Dream (Php185) is melted marshmallow fluff with peanut butter on butter-toasted bread slices that comes with fries. No questions asked, I was an instant fan of this sweet treat!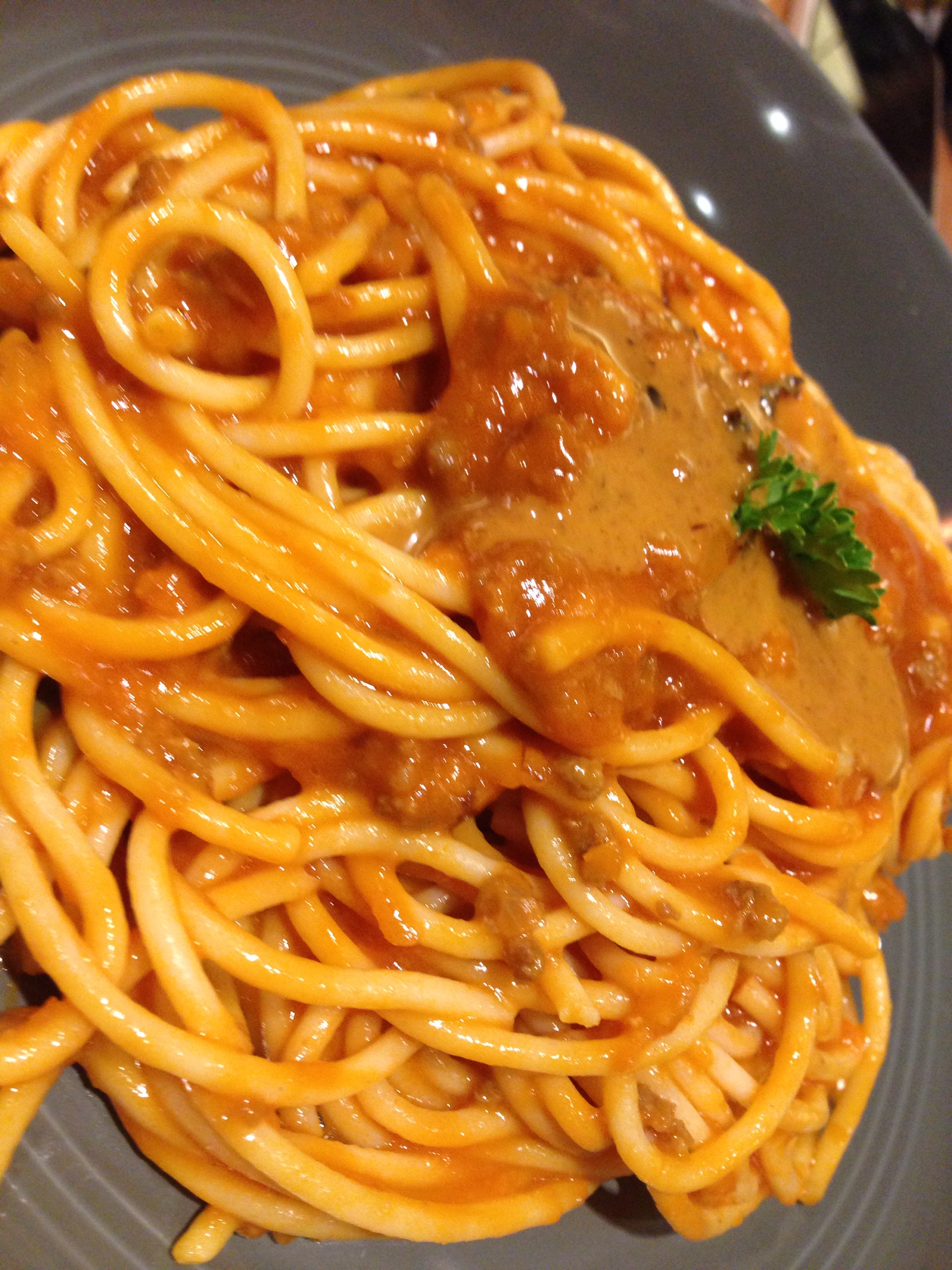 The Classic Spaghetti (Php 165) is PBCo's original take on the classic tomato-based meat sauce, the twist is the peanut butter on tomato sauce. The taste? double the creaminess, thicker the texture! Yummy!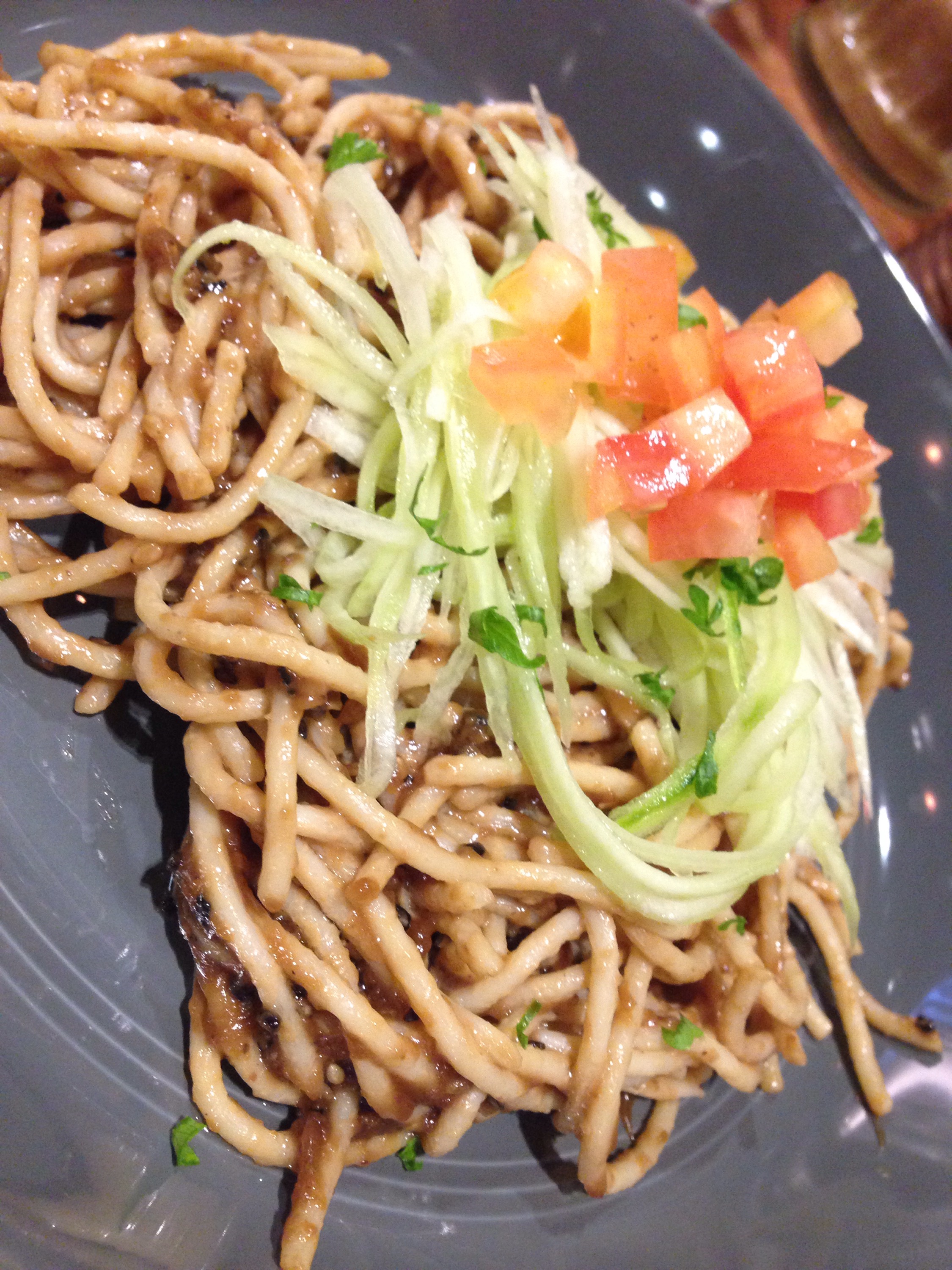 My least favorite is the Cold Asian Noodles (Php 185), just because it's cold noodles with sesame peanut butter vinaigrette, and I'm nit a fan of cold, and vinaigrette. My sister, however, loved it so much, she says the veggie toppings made it taste like a salad dish.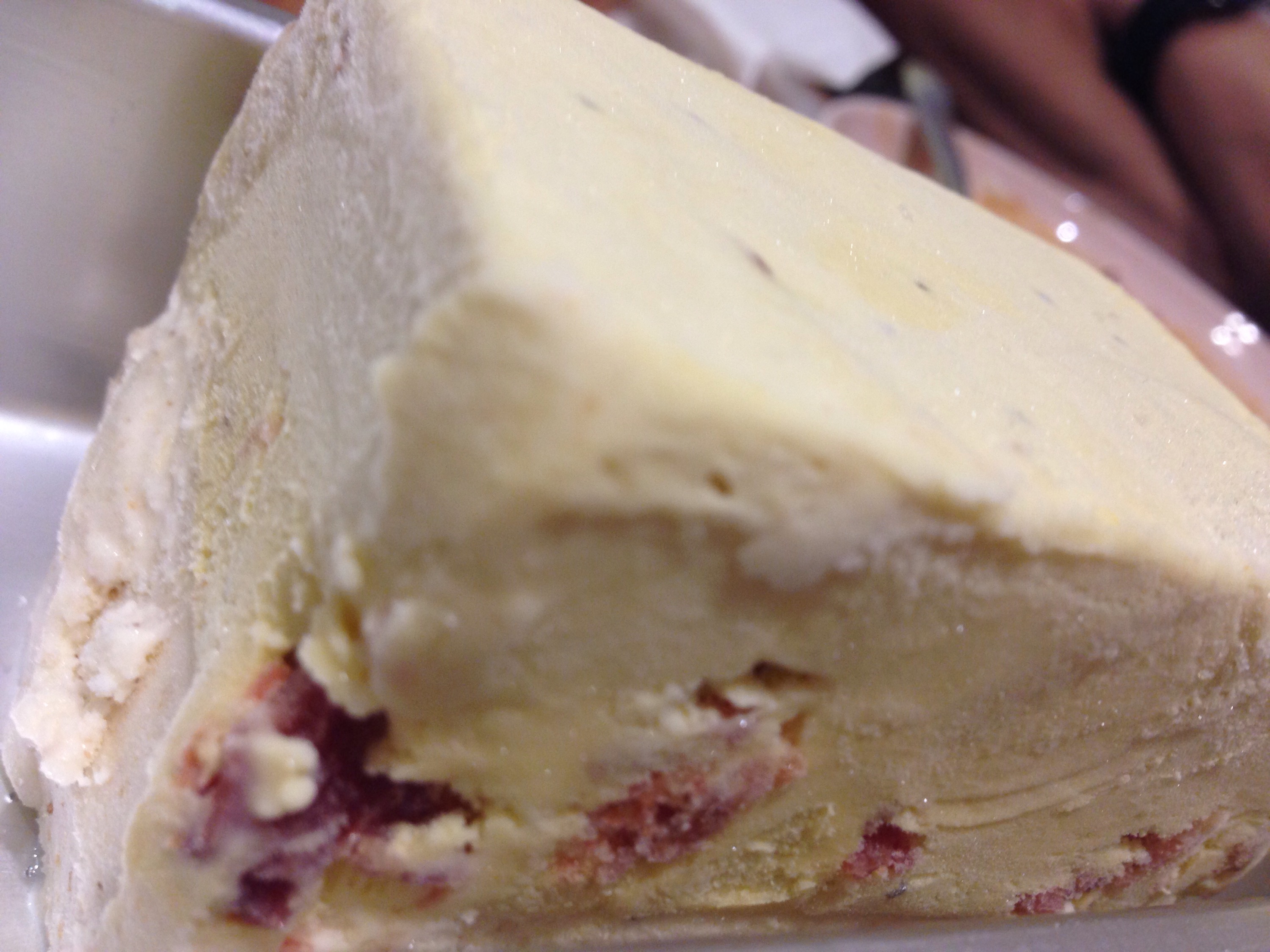 Last but definitely not the least, their Banana Bacon (P168) it is toast ice cream topped with banana bacon ice cream drizzled with cinnamon and peanut butter syrup. You can really taste the bacon bits in this ice cream dessert. It was such a hit!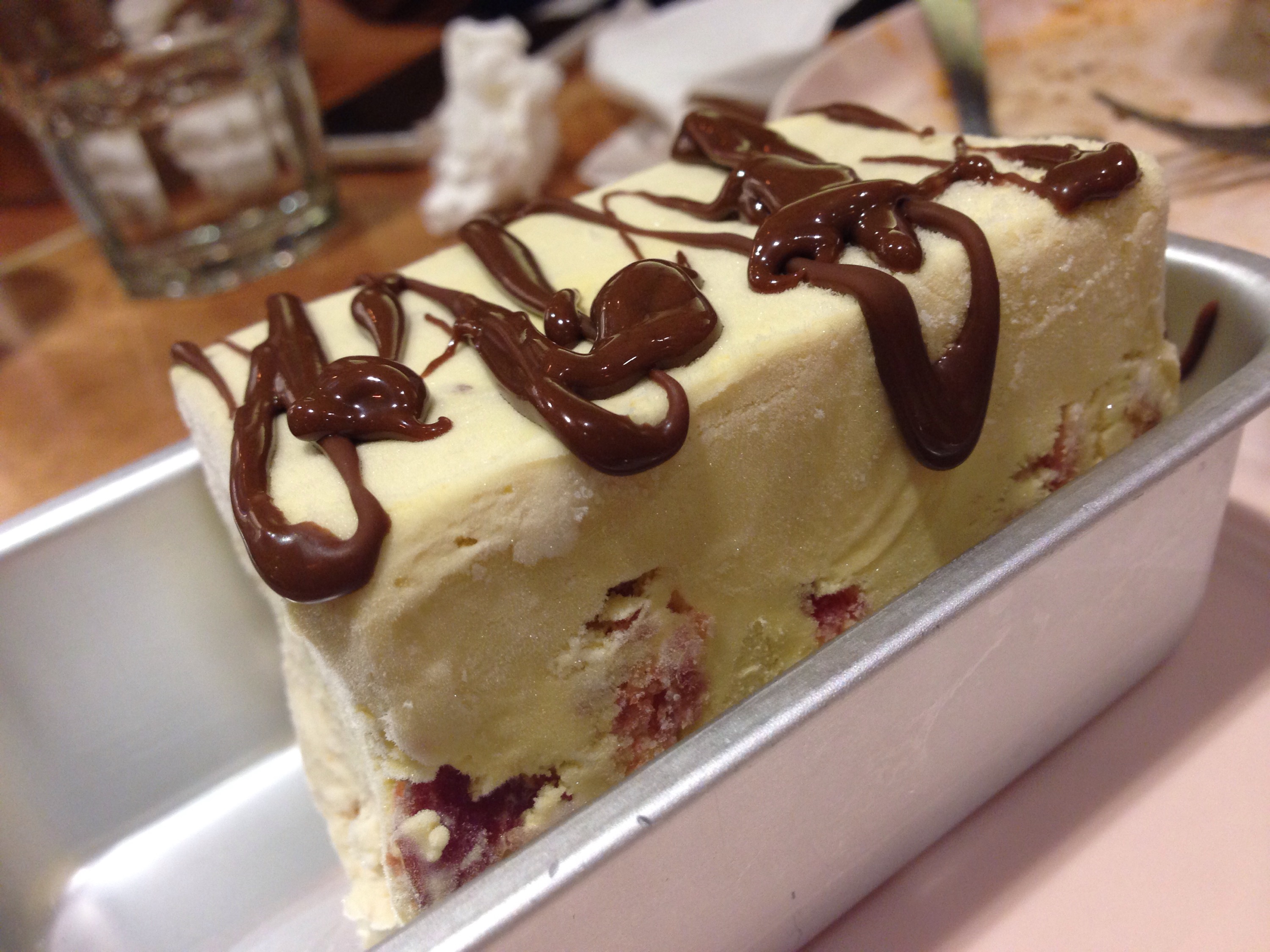 If you love peanut butter as much as I do, then PBCo is the place for you. They're continuously experimenting on how to incorporate peanut butters to more cuisines, and I'm looking forward to try them out soon.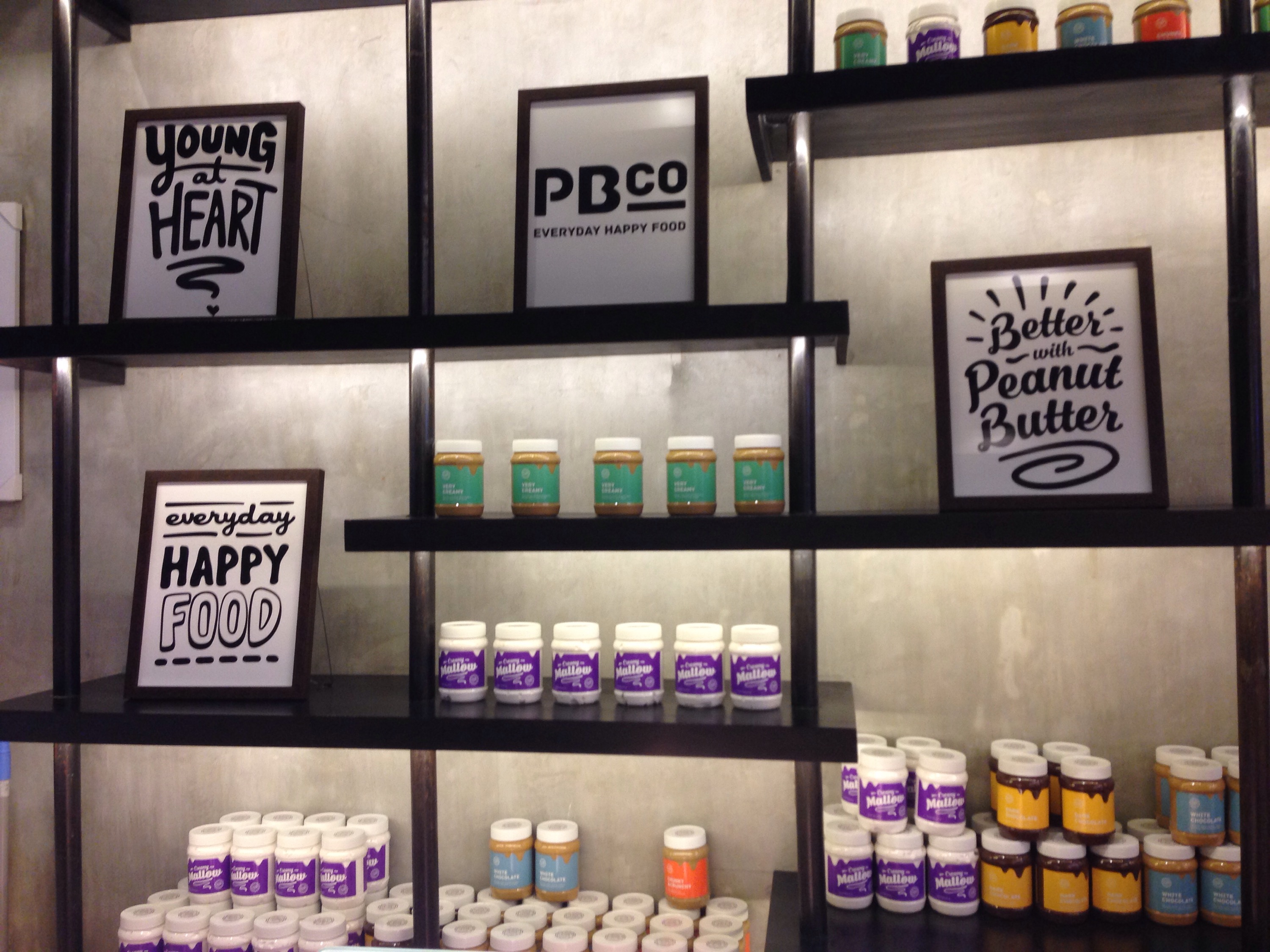 Check out more of my food reviews at #OPENRICEPH