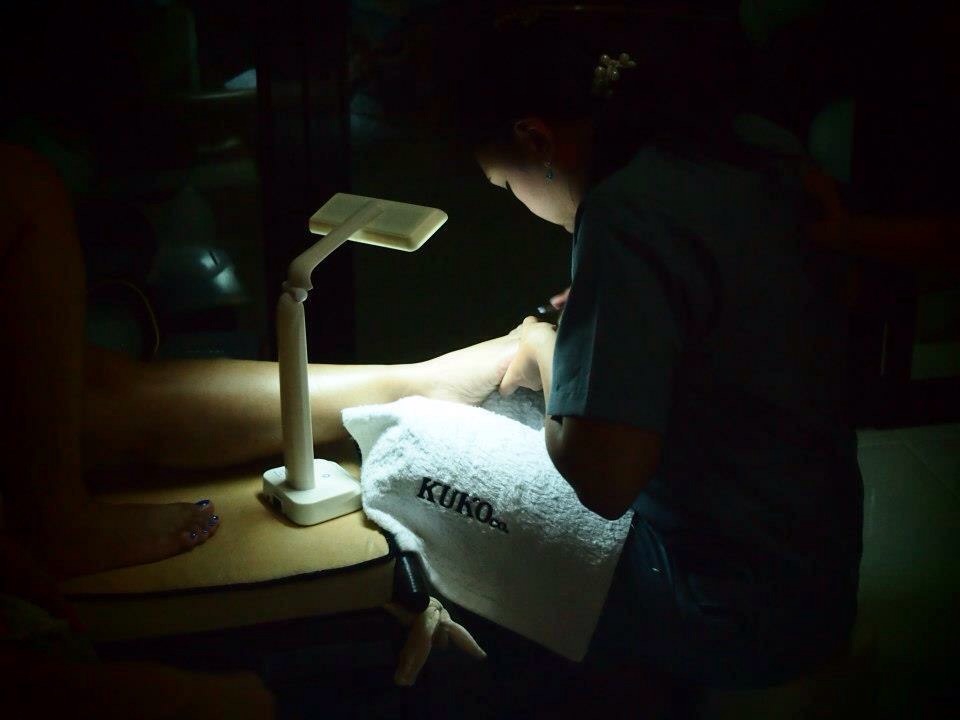 Being beautiful from tip to tip doesn't have to be a painful experience. When it comes to pampering your nails and toes, nobody does it better than KukoCo Nailbar.
KukoCo Nailbar first opened its door in November 3, 2012, at Caypombo, Sta. Maria Bulacan where it established its exceptional services and later transferred to its new and bigger location in San Gabriel Bulacan in June 12, 2014.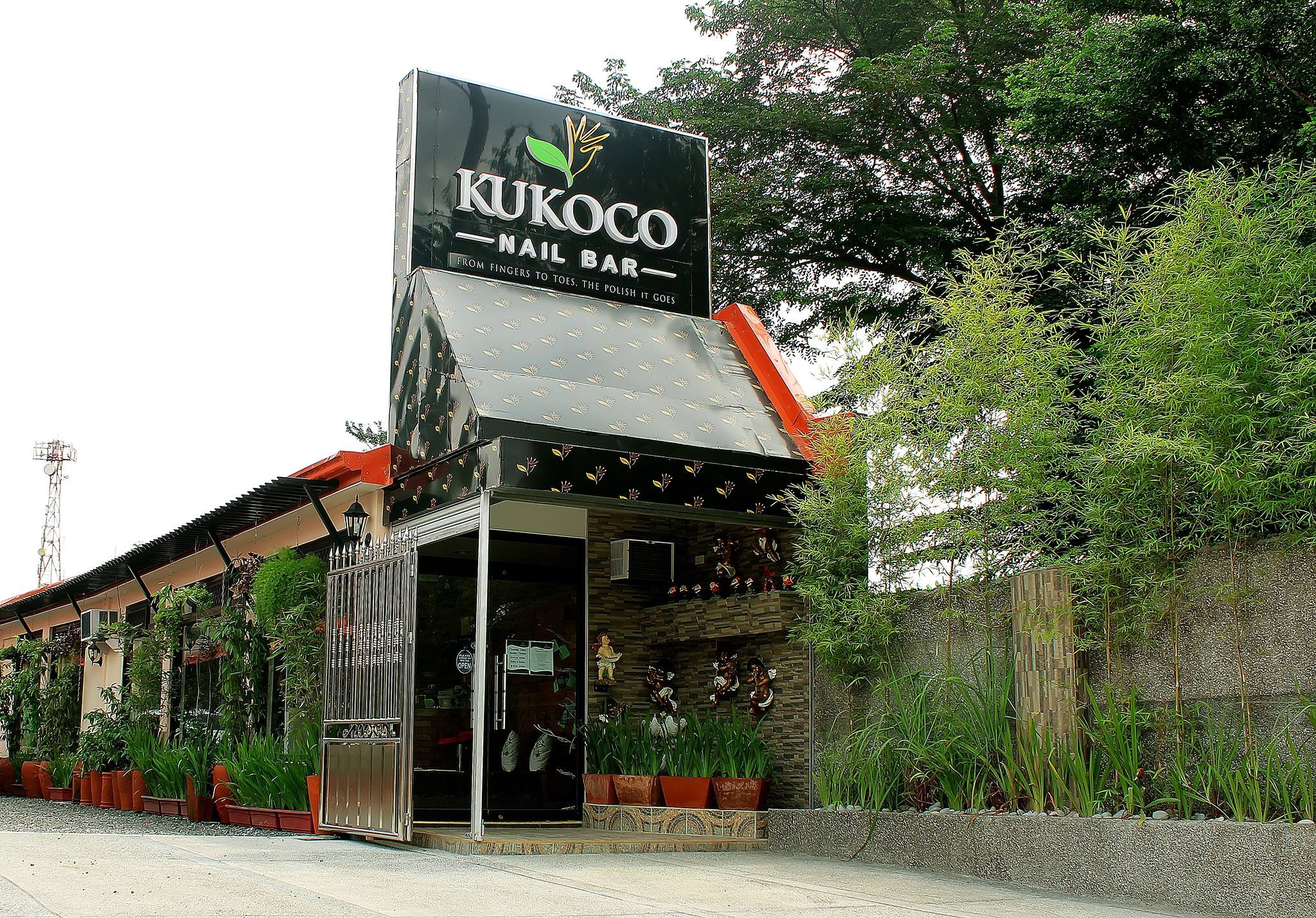 Jenina Olivares-Knoxx, the owner of KukoCo believes that everyone deserves to celebrate and indulge oneself every once in a while, and that's just what KukoCo Nailbar intends to offer. It aims to give everyone luxury treatments at affordable prices, while still feeling like a King or Queen when they leave the Nailbar.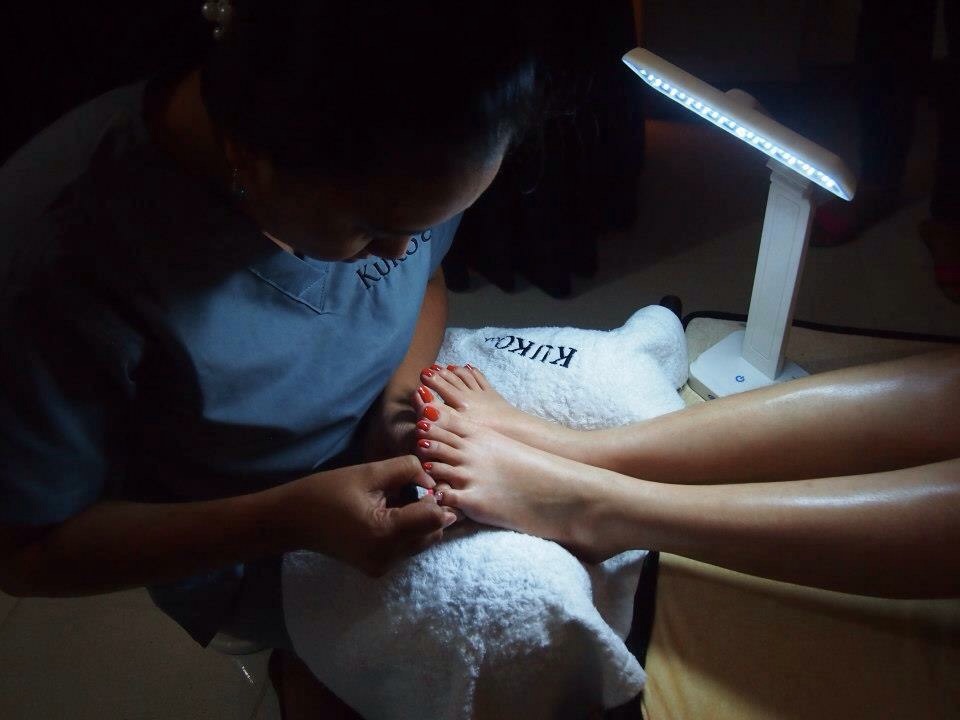 From the moment you enter the KukuCo Nailbar, you'll get royal treatment. From its highly trained nail tech staff to its all-natural skin care products, and affordable rates.

Ms. Olivares-Knoxx really put time and effort into the design of the place. The place looks very cozy, comfy and clean and they still keep upgrading it to give its client an exceptional experience. The lights are always dim and the music is always soothing, no dustballs floating around this establishment.
At KukoCo Nailbar, the Senior Staff who are all NCII Massage Therapy Graduates from TESDA are about the quality of their work. They receive special training in their own methods of nail care and their attention and enthusiasm is part of the KukoCo experience.
What's really special about this Nailbar is the use of their very-own formulated scrubs, soaps, and creams. The owner, Ms. Olivares-Knoxx happens to be one of the members of the Olivares family, the makers of Caress By Nature Organic Products. While they also use some of the well known brands of nail polish in the market, Ms. Olivares-Knoxx contantly seeks out new and exceptional product formulations for her clients.
"Apart from reasonable prices, we create awareness amongst our clientele that relaxing can still be environment friendly to everyone, by using natural products, non-toxic nail polishes, and organic homemade fruit scrubs," says Ms. Olivares-Knoxx.
KukoCo Nailbar offers services such as Express Manicure, Custom Foot Spa, Dagdagay Foot Massage, KukoCo Body Scrub, Volcanic Ash Clay Mask, Whitening Body Mask among others.
Open from Mondays- Thursdays 12:00 noon to 8:00PM and during weekends 9:00am-8:00PM, KukoCo Nailbar is located at 7 JP Rizal street, San Gabriel Sta. Maria, Bulacan.
Good news, readers! KukoCo Nailbar is holding its 2nd Selfie Contest starting this monday November 23, 2015, wherein participants can win exciting prizes just by taking a selfie shot inside the KukoCo Nailbar and sharing it to your facebook and instagram accounts. The more likes the greater the chance of winning.
Their initial launch of this contest were participated by KukoCo Nailbar's loyal patrons, and 3 lucky winners won a KukoCo Nailbar Treatment Service (3rd prize), a gift certificate from Starbucks (2nd prize) and a Buffet Dinner for two at Heat Restaurant in Shangri La Hotel (1st prize). Sounds interesting?
What are you waiting for? Head down to Kukoco Nailbar and Snap a Selfie!