It's that time of the year again… HALLOWEEN! That time when we bring out that creative streaks in us and think up of some new gimmicks and tricks to make the occasion more fun and exciting for the entire family especially the kids. And, well, hoping it would somehow take the emphasis of the day away from over-indulging to trick or treat candies and onto something not exactly healthier but definitely lesser evil instead.
I have come up with my own list of options for DIY food items and costumes that are creepy, creative, or just plain cute!
Here they are:
Spooktacular Cupcakes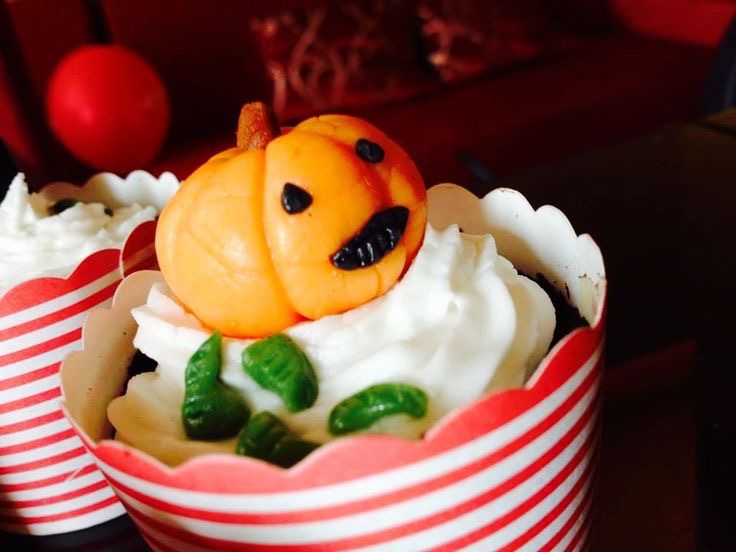 For children's halloween parties, a Spooky cake (or cupcakes) is a must-have. Try making these halloween-themed fondant cuppies using my recipe, just click the following link.
Secret to a No-Fuss Super Moist Chocolate Cupacakes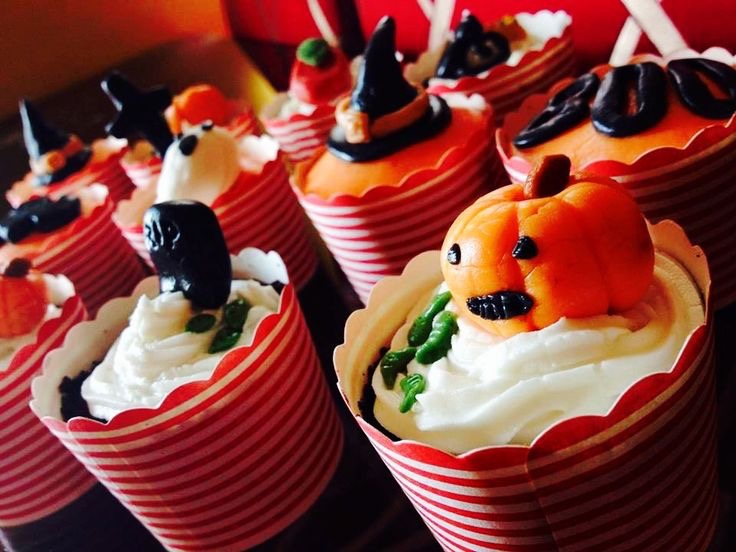 For the fondant, I used a cup full of marshmallows for every 2 cups of confectioner sugar. Put the mallows over low heat (in a double boiler), add a tablespoon of water, a teaspoon of lemon juice, a dash of vanilla and salt, remove from heat, add the sugar and mix using a wooden spatula. Knead. Add colors. Start molding. Easy breezy.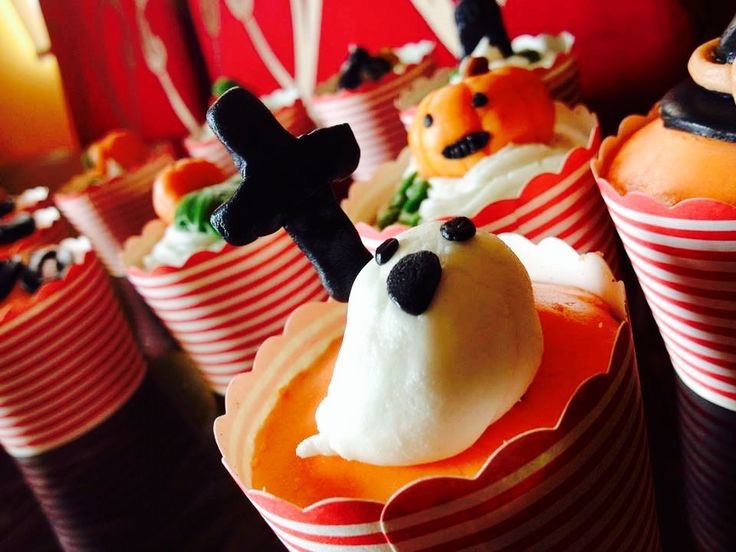 Incase you find this (fondant-making) too time-consuming, there are ready made fondant available in some of the leading supermarkets or baking supplies stores.
Finger Fright Food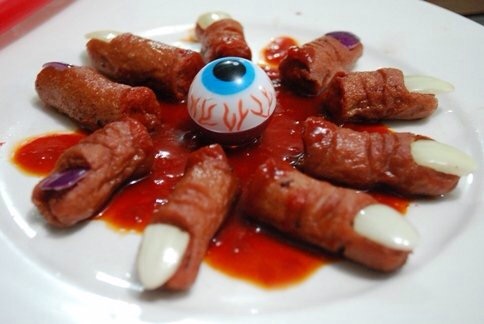 My little sister, Vanessa had a hand in making these Halloween-inspired finger food. It is made of fried vienna sausages, with nails made from onions, ketchup for blood, so making them is a snap. Please note that this was made a few years back, so since the World Health Organization recently announced processed meat being carcinogenic, I would suggest that you replace the sausages instead with baby carrots (steamed will do but i guess roasted will look scarier), or you may opt to use those finger shaped cookies available in the supermarket. Just use your imagination.
Eavesdrop Pops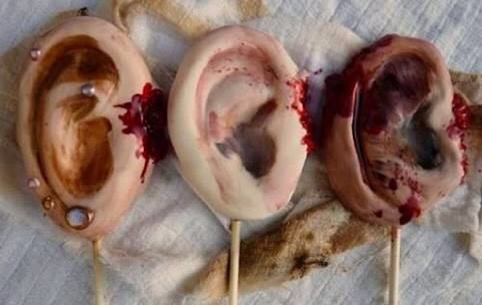 For this gory treat, use pretzels, melted white chocolates and milk chocolates. Add silver or gold candy as earring(s) and use food color as blood stains. Eat if you dare! Bwahaha!
Bloody Eyeballs Punch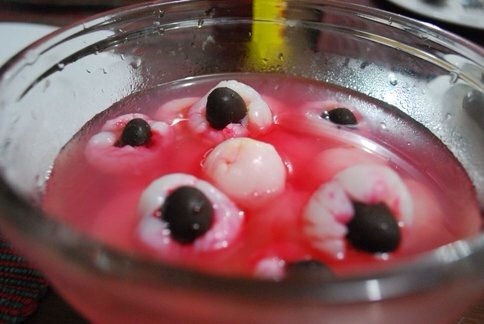 Your party guests will surely be thrilled to find that these aren't eyeballs at all haha—they're yummy lychees inserted with crimson seedless grapes in a lychee flavored cocktail drink or kool aid . A treat so fun to drink and eat!

Dressing up for Halloween
We all know Halloween celebration is a popular American tradition. Although still relatively-new, it is now being widely practiced as well here in the Philippines.
Wearing costumes, masks, or other forms of disguise began in Scotland in the late 19th century. In the hope to prevent evil spirits from doing harm Scottish children dressed in disguise.
Of course there are those store bought costumes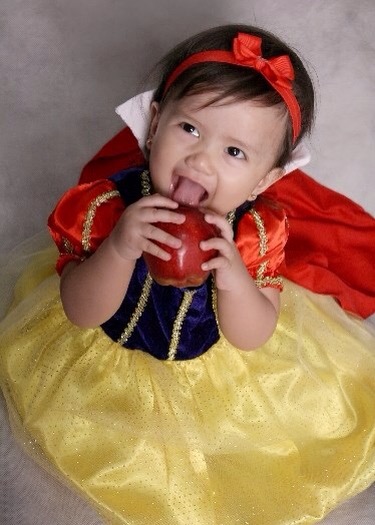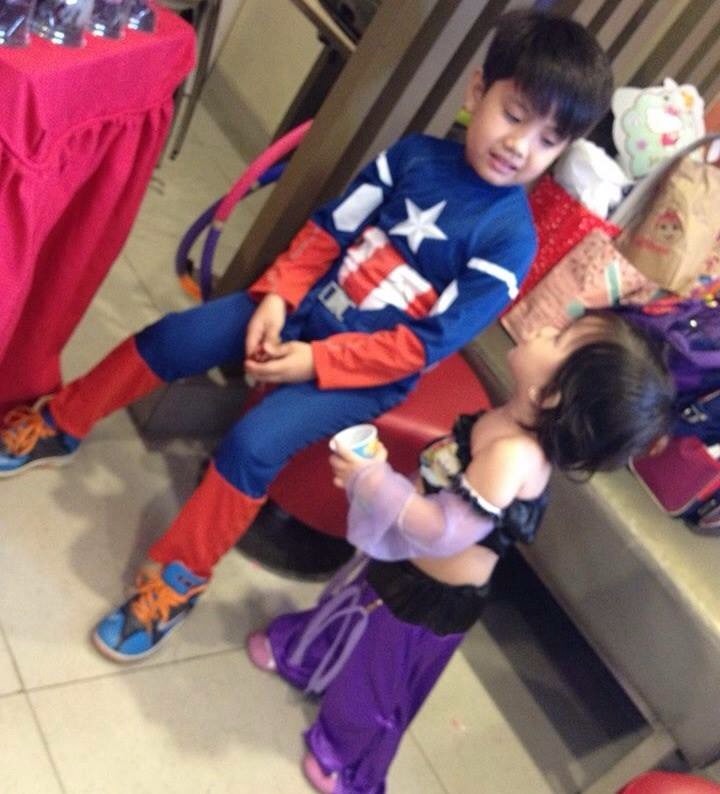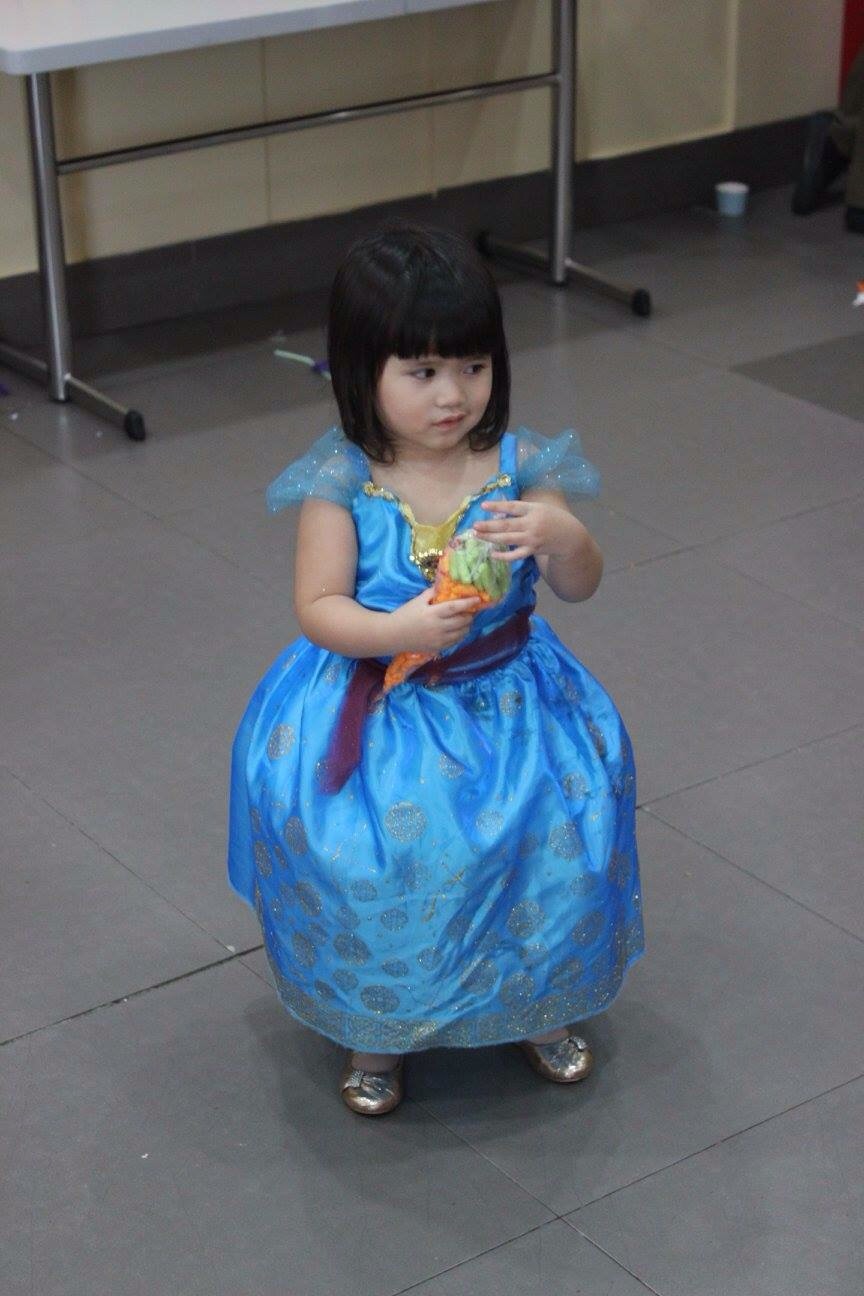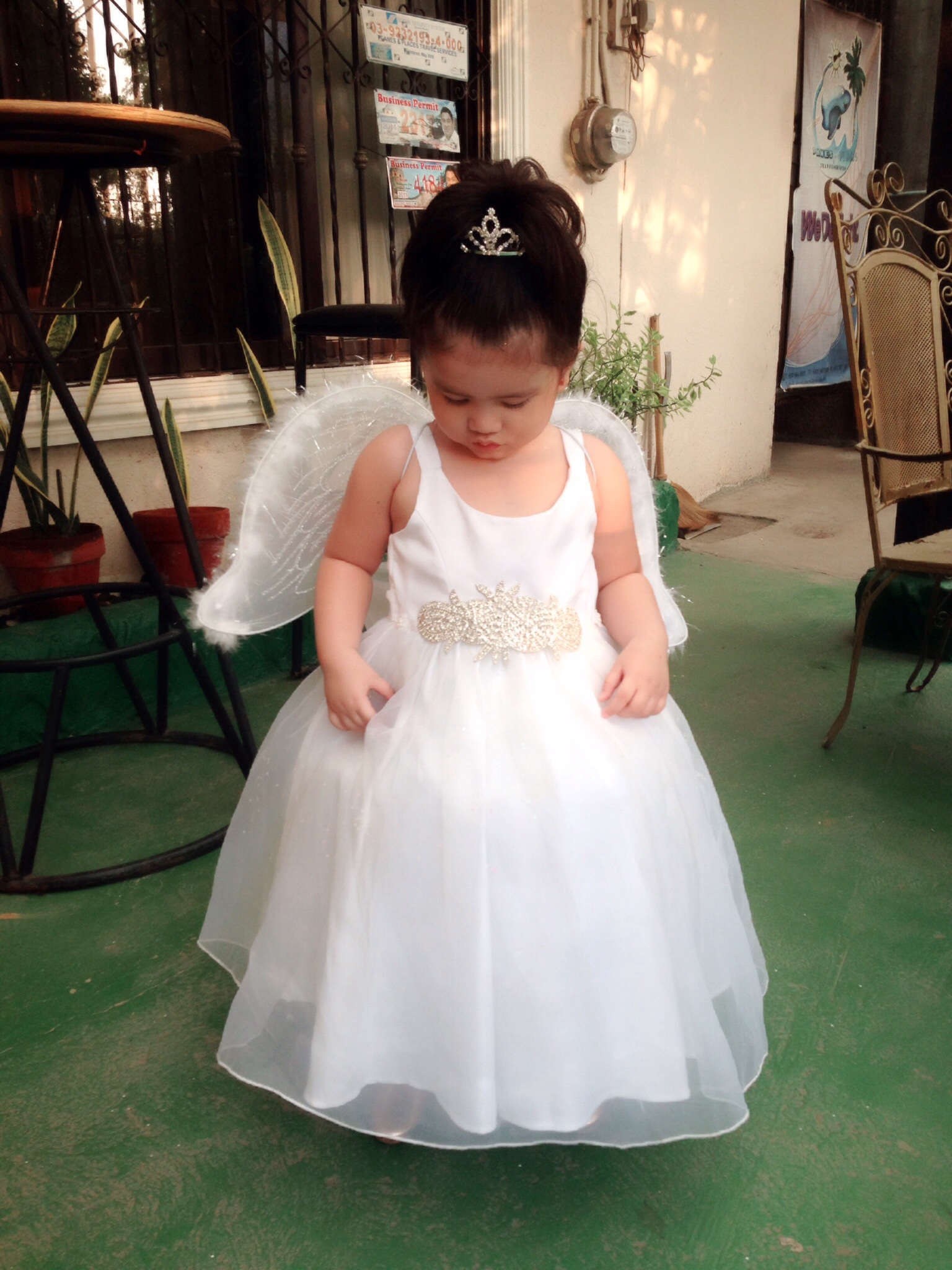 And there's always the Do-it-Yourself Costume Ideas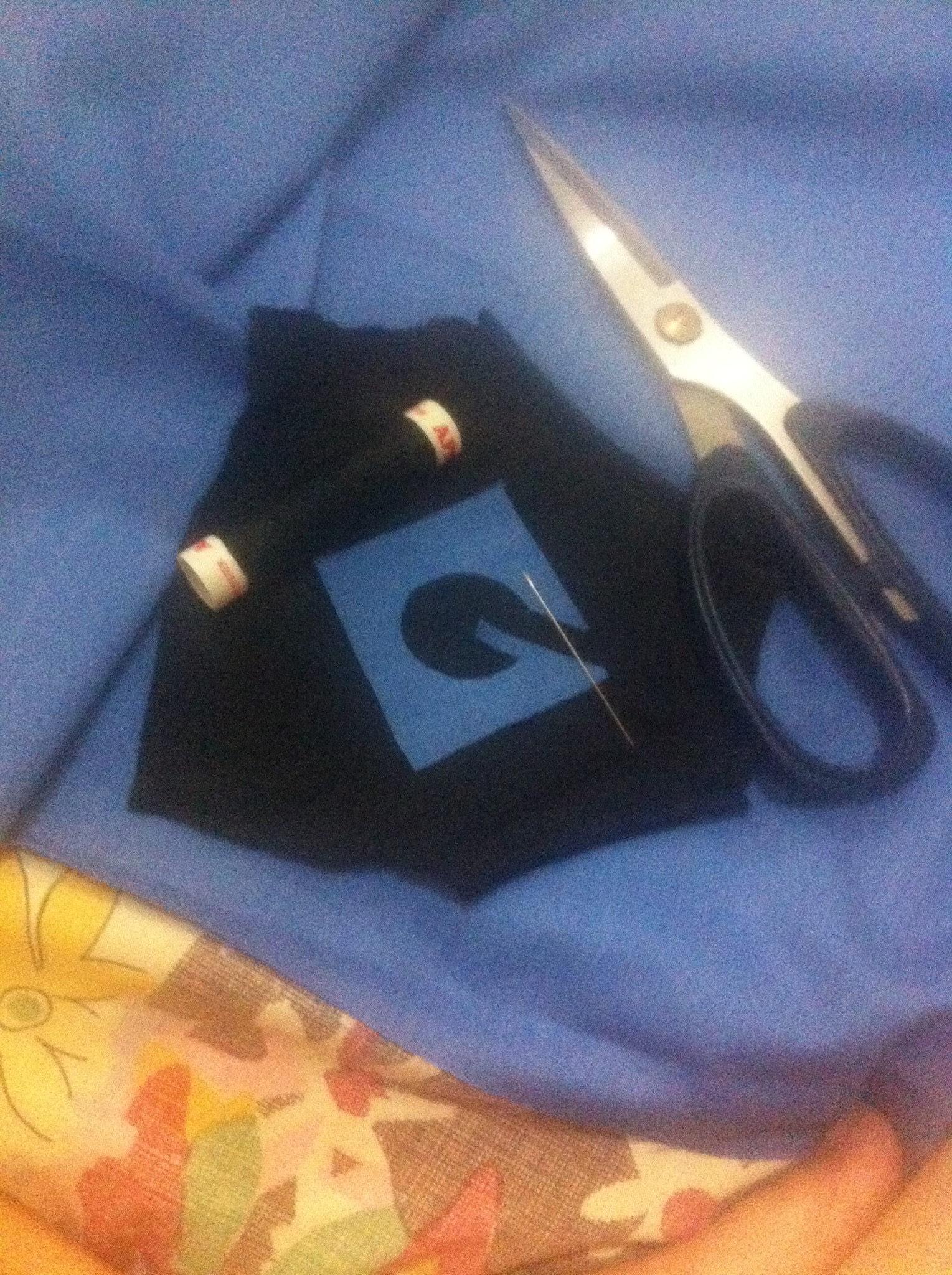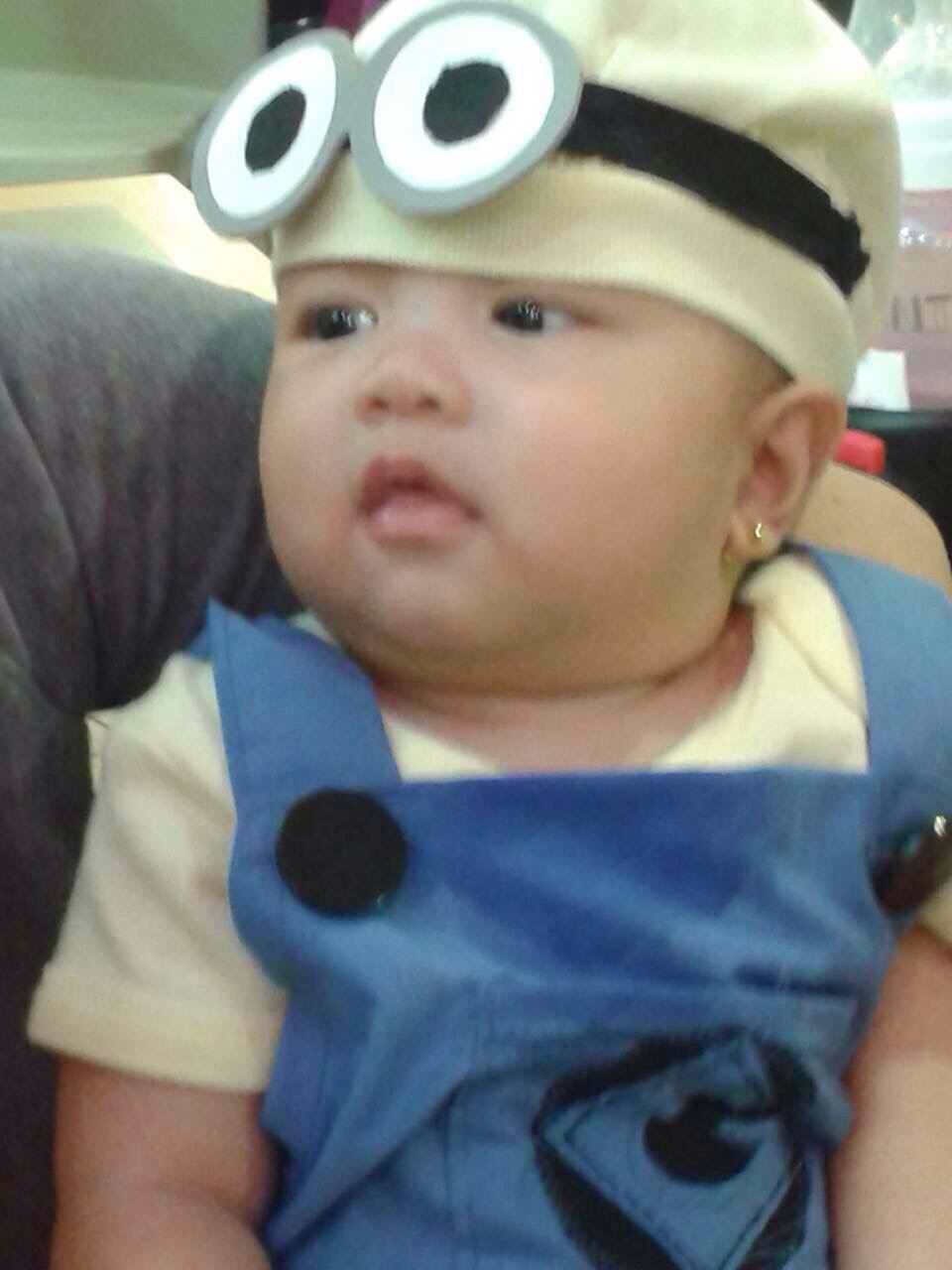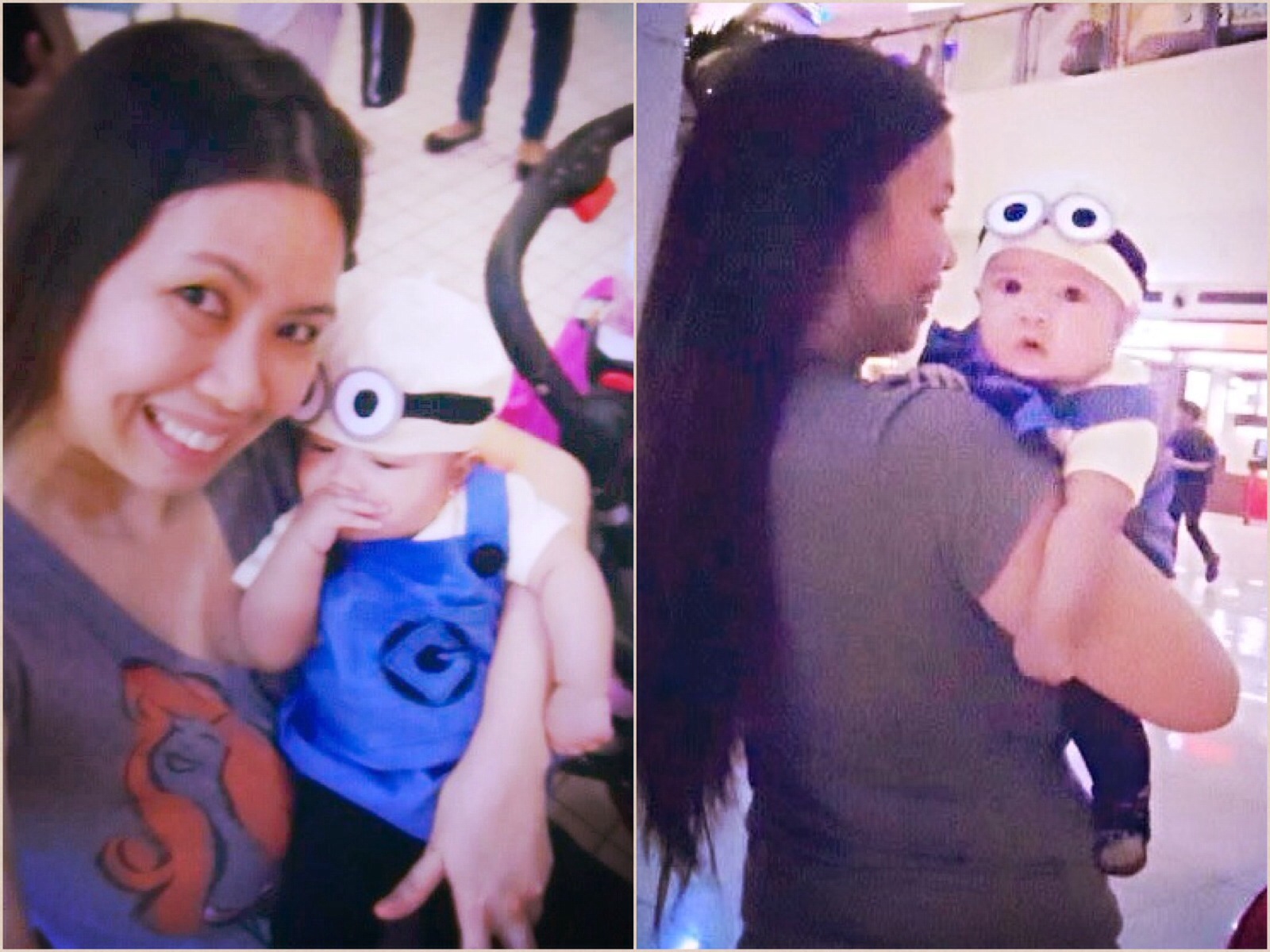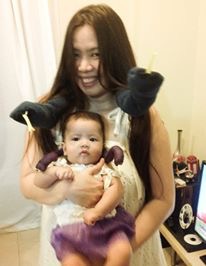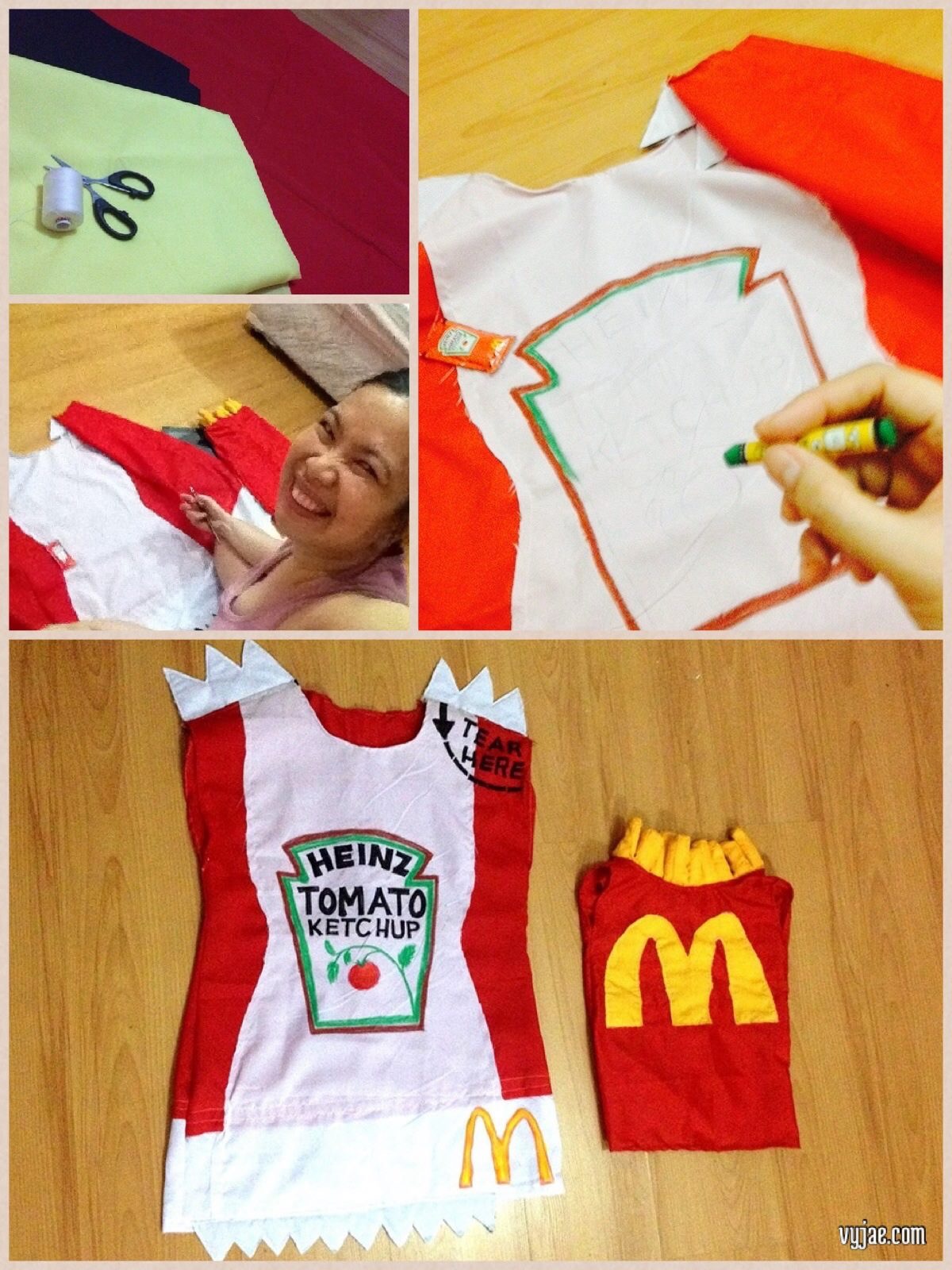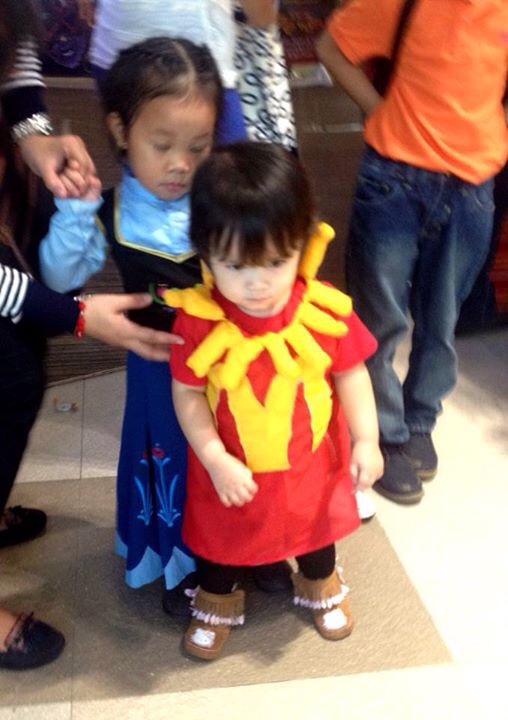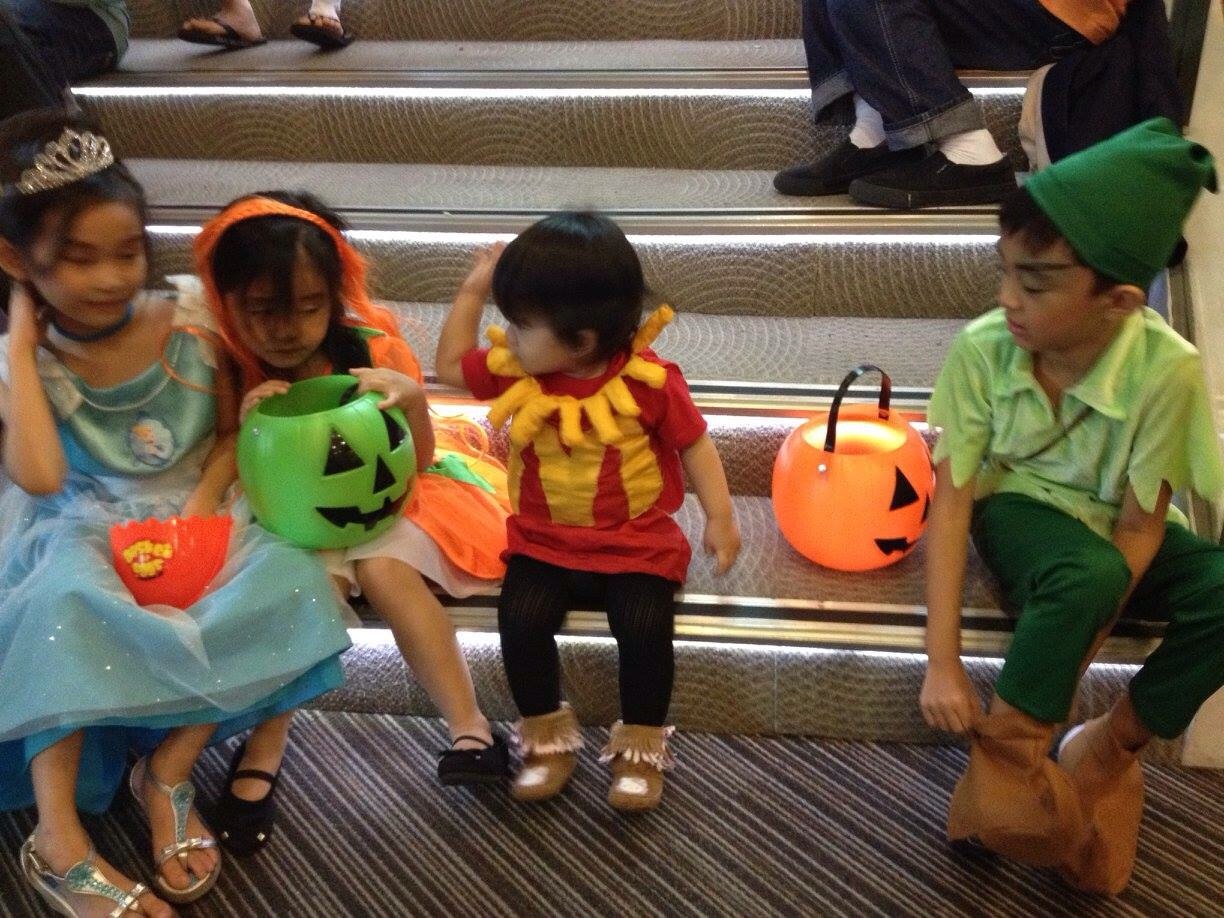 Enough of the cutesies.. Halloween peg? Try this.
This post would not be really wicked  without this next photo, my apology for the largely unprecedented amount of gore that this photo brings. Happy Halloween!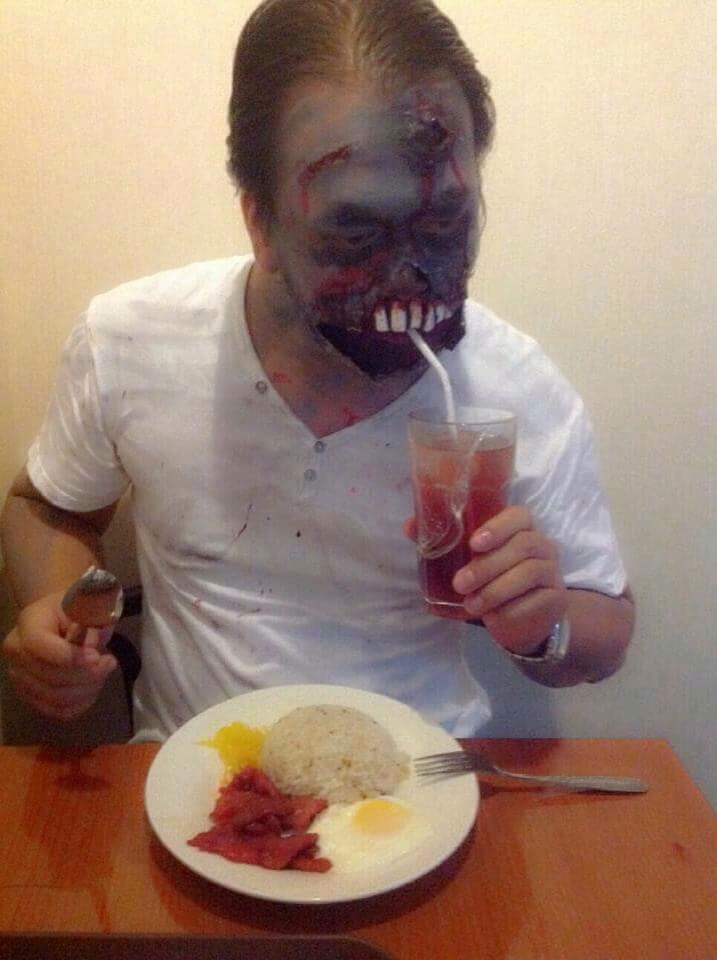 To get the above zombie look for this halloween (recommended for adult parties only), use tissue papers it can do wonders if you can't get a hold of latex or silicon prosthetics. Creating convincing breakouts or rotting flesh can be surprisingly simple. Brush makeup glue onto your face, and then apply the tissue paper followed by another layer of glue. This will create a textured area that can be painted to look as if parts of your face are infected or rotting off. If, still you are not satisfied with the outcome and want it done professionally, contact Chiclette's Makeup Artistry.
History says, the custom of trick or treating comes from the belief that supernatural elements or souls from the dead roams around at this time and needed to be appeased. Haha. This explains why so many Halloween costumes are on the scary or creepy side.
Oh well, we all have different beliefs, and there's nothing wrong with giving them due respect.
The bottom line is that this is a once a year holiday that kids have memories of throughout their entire lives (might want to think twice about the zombie look, hehehe). So instead of being a kill joy on the whole halloween thing, maybe try to be creative and resourceful for the kids sake, after all this comes once in a year only might as well enjoy it.
Before I end this post, let me share To you an important trivia about Halloween. Did you know that "Halloween" was originally called "All Hallows' Eve"?
The word hallow, out of practice in our English language, is still being used in our daily prayer, The Our Father. As we say it we hear, "Our Father, Who art in Heaven, hallowed be Thy Name …" In this context, we see that the word means basically "holy".
"All Hallows' Eve" is generally the name given to the day before another day that is very important (in reference to Christmas Eve and New Year's Eve).
Therefore, "All Hallows' Eve"means that the day following it is the feast of "All Hallows", right? And that's precisely why the next day, November 1st, is "All Saints' Day".
According to Mr. Wikipedia, the 1st of November has been set aside by the Church to honor those Saints in heaven who do not yet have a special feastday on the Church calendar. Nice to know, right? Hmmm… you're welcome! Hehe.
So, after all the spook and scare tactics, fun and laughter, let us not forget to remember the Saints. Offer them prayers and remember our deceased family and friends the following day, on November 2, which is All Souls Day. Trust me when I say it is better that we pay them a visit than vice versa. Boo! Haha.
Lastly, have you thought of a halloween inspired food item to prepare for your kids? do you enjoy dressing up for Halloween? What costumes have you worn in the past? Which one was your favorite? What do you want to dress as this year? Share us your thoughts.
Learn more facts about the Halloween by clicking my trivia source, Wikipedia.