For almost two years now, I have been carrying with me bulky bags instead of my usual purse… Not that I'm complaining. Hehe! I used to carry in my everyday purse my kikay kit containing make-ups, lotion, perfume, mirror and other vanity items, aside from the gadgets and basic necessities like wallet, keys, IDs etc.
Now, most of the items I just mentioned are no longer in my day bag, despite the fact that it got even heavier than before.
I re-assessed every item that's inside it, in my attempt to declutter and therefore make it lighter to carry.  Here's what's inside my mommy bag:
1. The usuals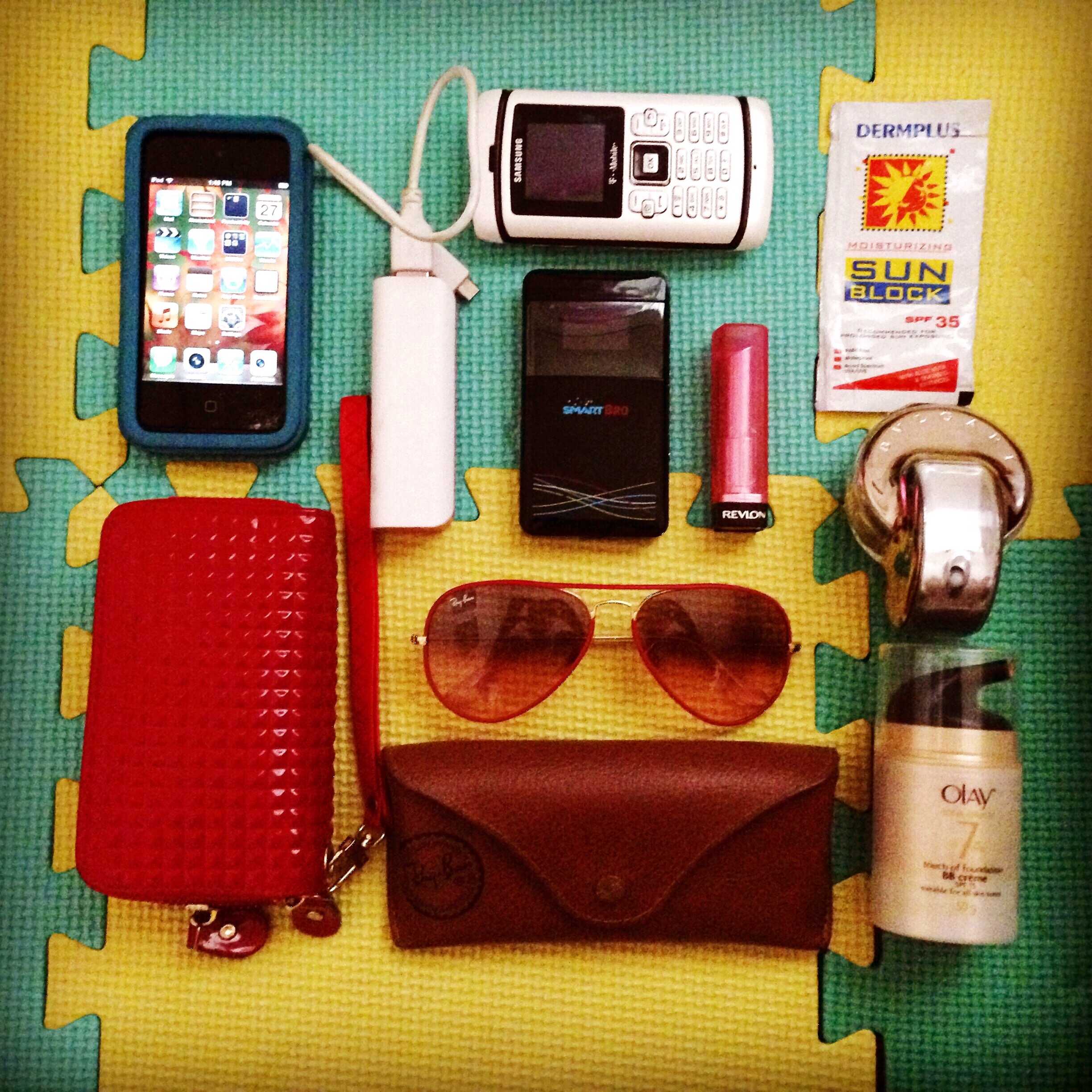 · My ever reliable red coin purse (containing all my cards and IDs aside from money)
· iPhone 5s and Samsung mobile phones
· Revlon Pink Lipstick
· Olay
· Sunscreen lotion (had to get the sachet to save space)
· RayBan Aviator Shades
· Power Bank
· Pocket WiFi
· Perfume
2. My Baby Essentials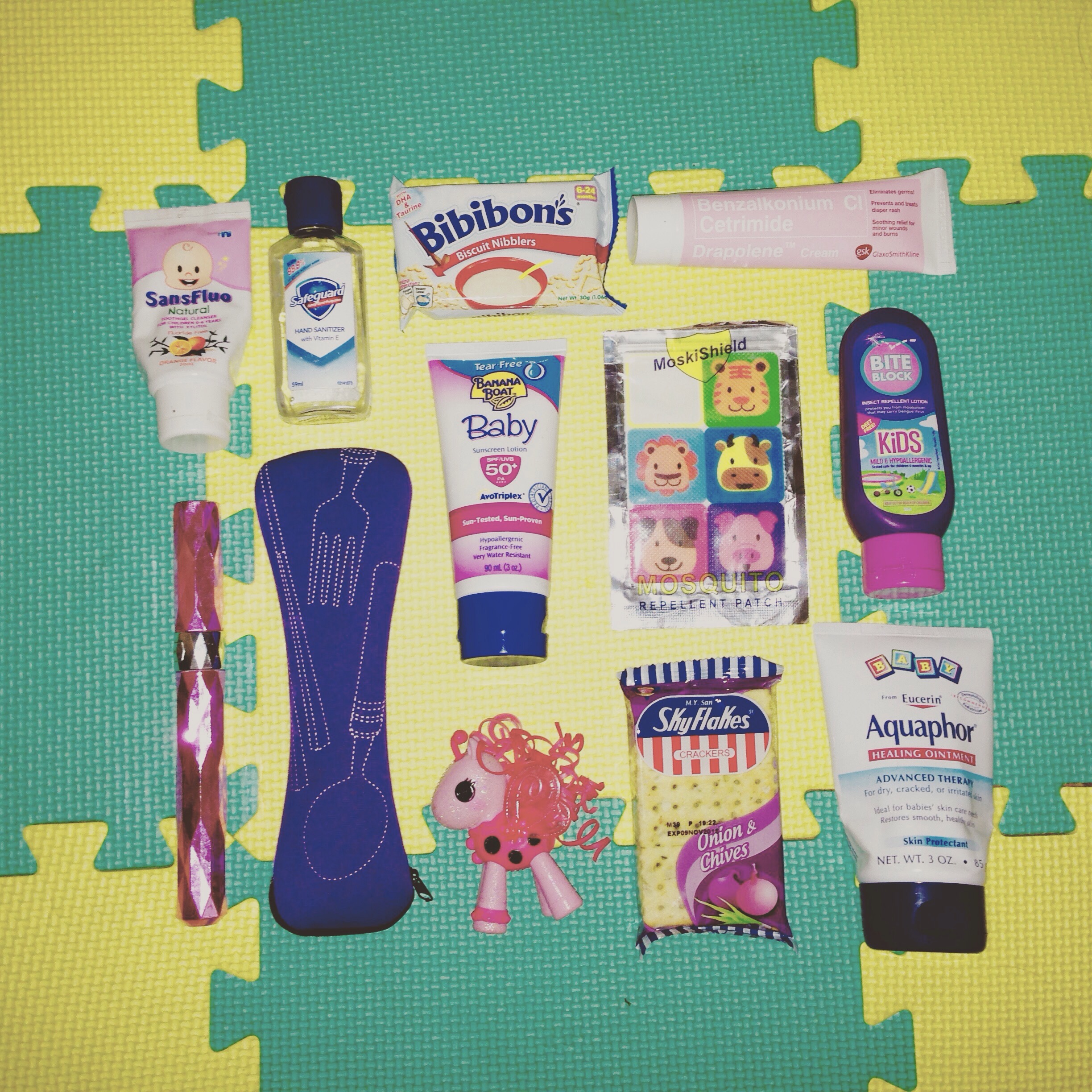 · Mommy and baby toothbrushes
· A baby toothpaste
· Sunscreen lotion for my baby
· Mosquito repellant
· Diaper rash ointment
· Anti-Mosquito patch
· Aquaphor (baby ointment)
· Spoon & Fork Set
· Skyflakes and Bibibon biscuit
· A small toy for my baby
At times when I don't have to bring another baby bag for the bottles, milk, extra clothes, diapers and wipes.. At least one of each still fits in my mommy bag.
This is why I love the bag that I am using right now because aside from its style and functionality it looks durable and for heavy duty use. You don't have to worry if the handles and threads would fall apart even if you put a lot of things inside it.
Here's a pic of the very spacious bag that I am using now. It is about the size of an MK bag. Thank you Amything Goes for this stylish, functional and trendy bag that has served as a mommy bag to me.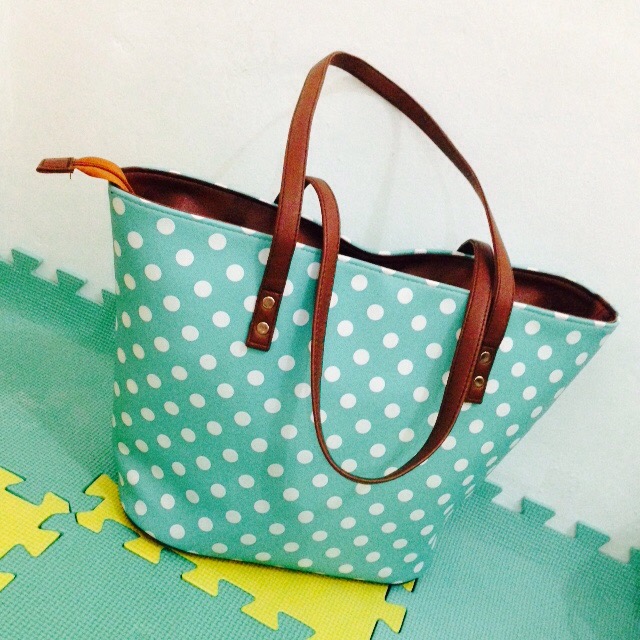 Check out their FB Page: www.facebook.com/amythinggoes and their instagram account AMYthing goes.
#jnv