When it comes to food trips, New York City is my "happy place" no questions asked. We would drive all the way from New Jersey to the City that Never Sleeps, to have a taste of the best dumplings in China Town, or take the PATH Train to the 33rd Street, and simply walk around the busy streets of Manhattan to find the best ever burger, hotdog sandwhich, chicken and lamb rice meal, burrito, cakes, fruit shakes… everything else that we were craving for.
It seems to me that food is an integral part of a New Yorker's way of living, and their days probably are not only centered on working but around one of the main reasons for their hardwork.. Enjoying the fruits of their labor which comprises.. Ofcourse, eating good food.
Shake Shack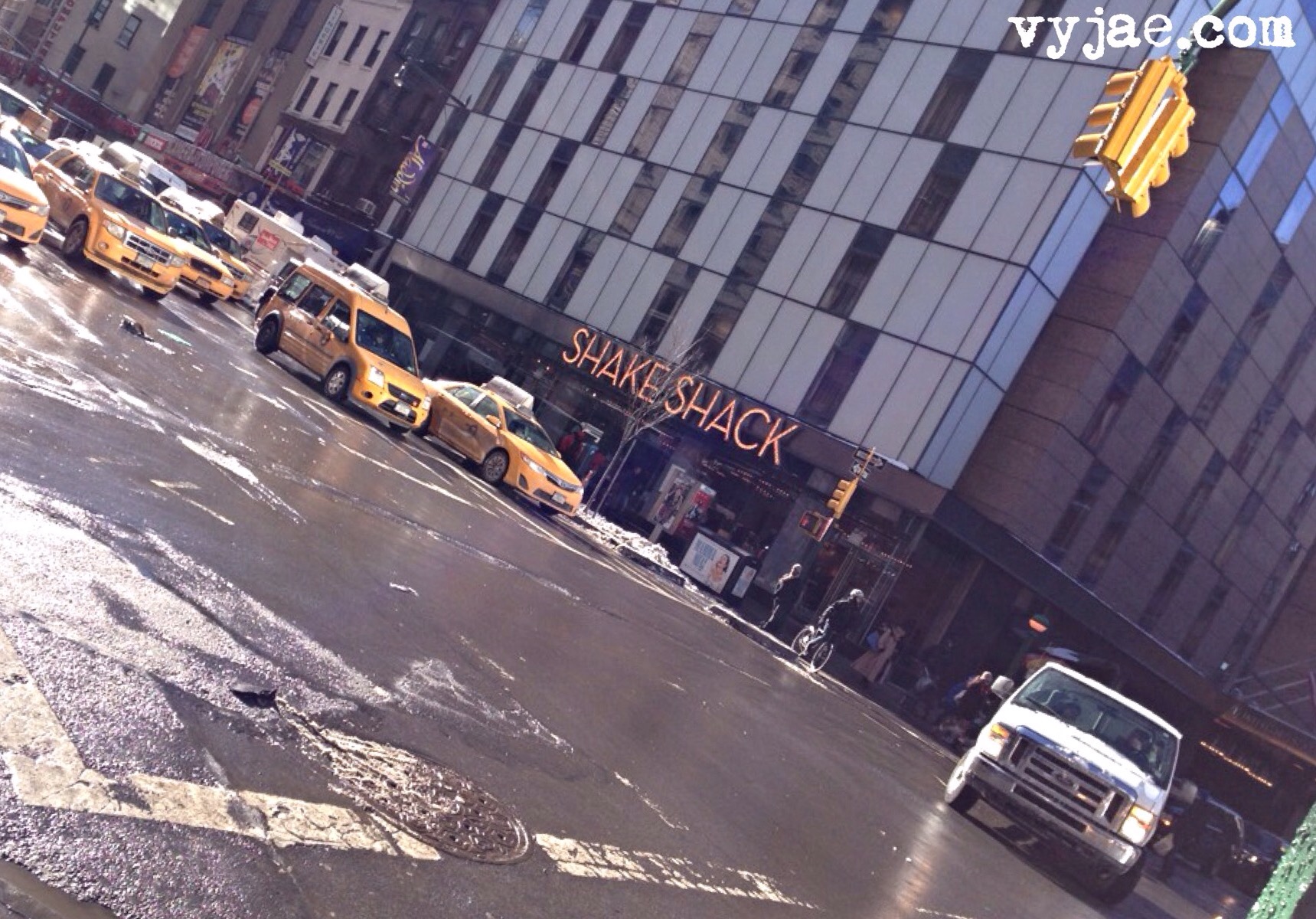 A fast casual restaurant chain owned by Danny Meyer that serves the juiciest most delicious burger I've ever tasted. Shake Shack started out in 2000 as a food cart in Madison Square Garden until it grew into a numerous chain of restos.
I don't know with you, but I have never felt like this about a burger before.. it was like love at first bite.. hehehe!
Shack Burger costs around 5.19 USD; Peanut Butter Shake around 5.25 USD; and 2.95 USD for the fries… plus tax of course. It may be a little costly but it's all well worth every penny you spend.
We have frequented two of their branches, the Grand Central and the Theater District Branch. The Theater District branch is located at 691 8th Avenue, Southwest corner of 8th Avenue and 44th street. Call +1 646 435 0135 for inquiries.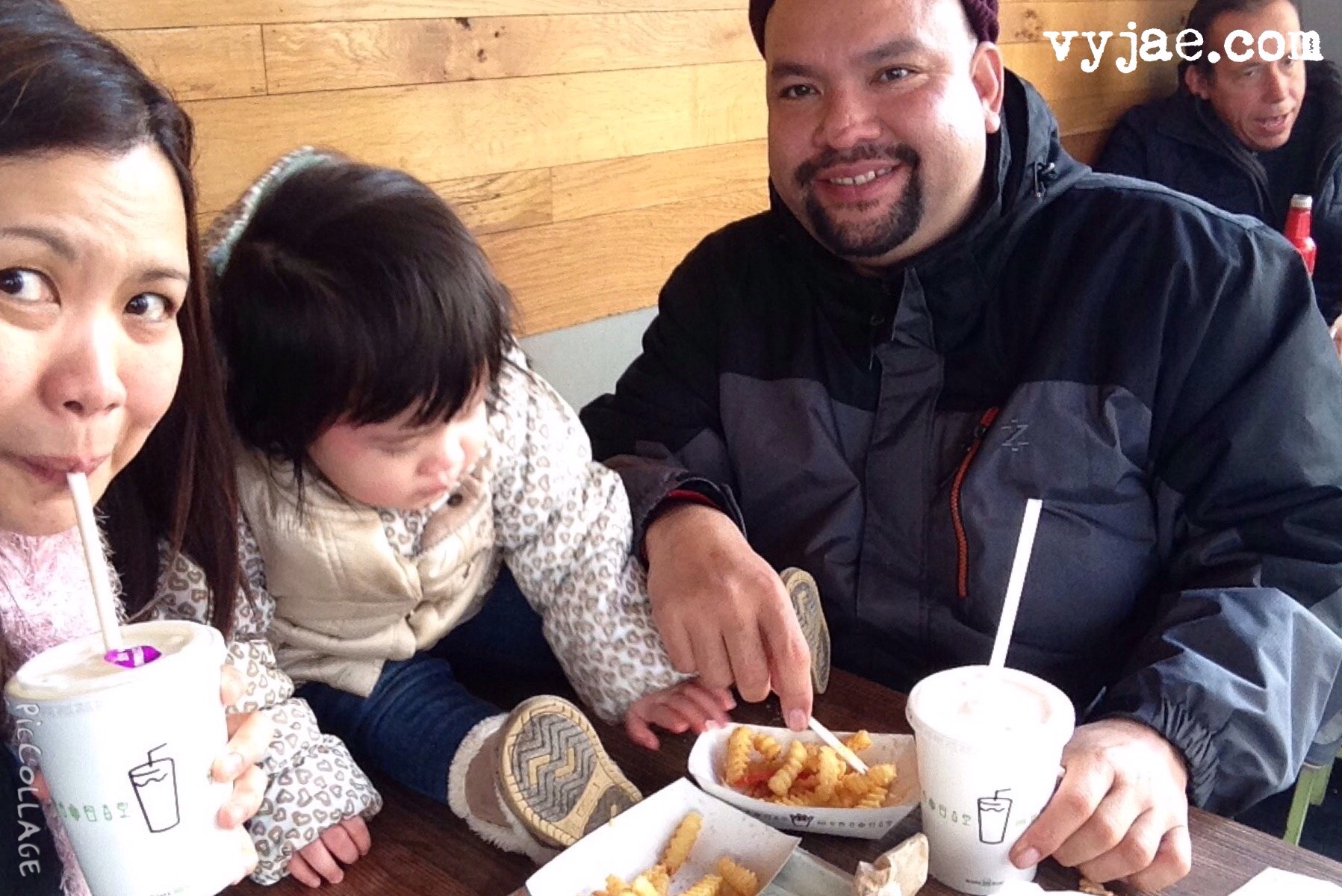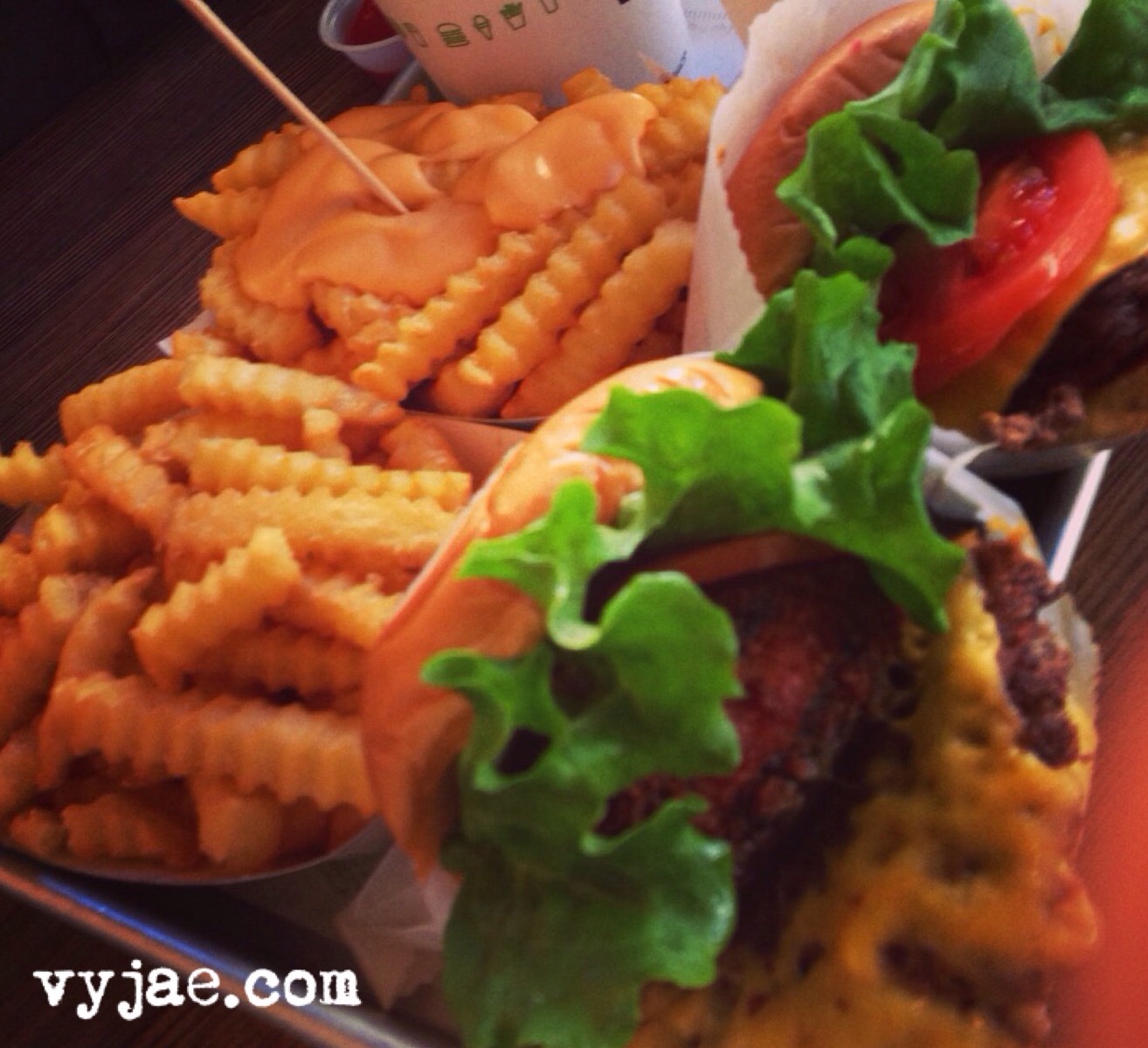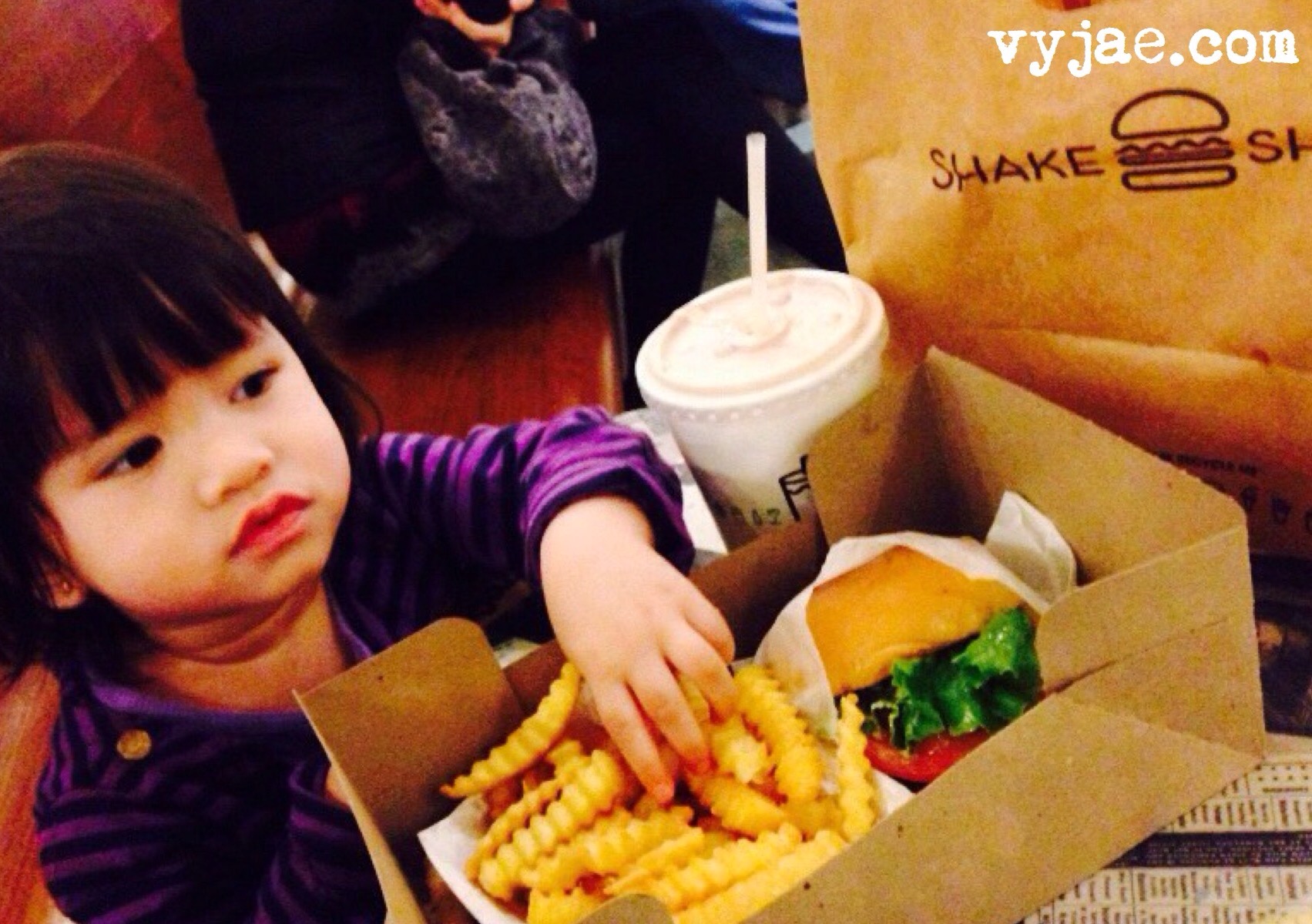 Cake Boss Cafe (now Carlo's Bakery)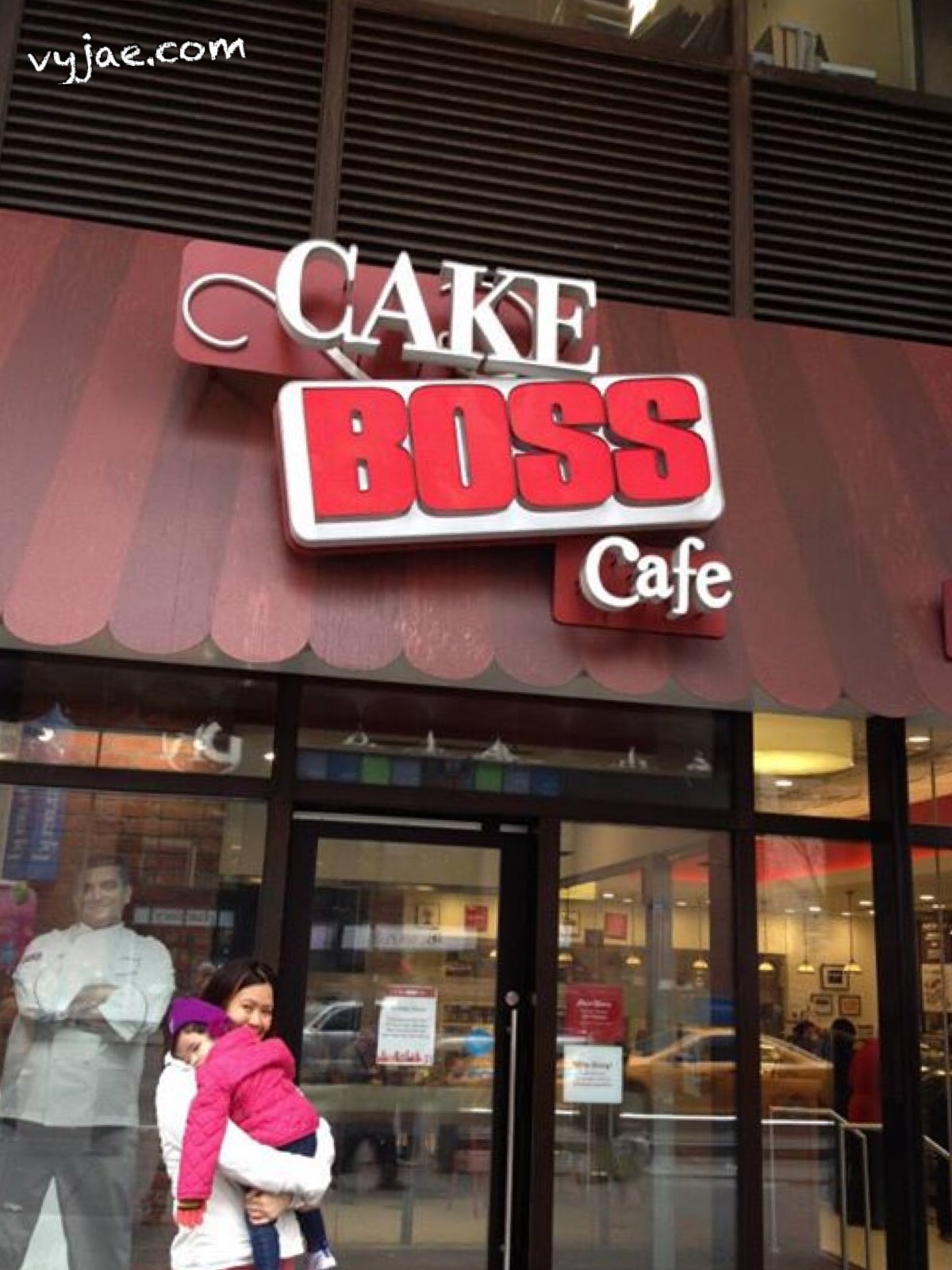 Came across Cake Boss Cafe, not a fan but since I've seen the show twice, to satisfy my curiousity, we had to stop by and try their desserts. Every piece of cake in their display rack is, oh, so tempting that you might end up ordering more than you originally planned. Which, for me, is not quite a good idea because their miniature cheese cakes are quite expensive they range from 10 USD to 50 USD. Well, it's up to you, though.
By the way, I learned that the Carlos Bakery Branch that was made famous on the TV show is the one in Hoboken, New Jersey, which I haven't checked out.
This Cake Boss Cafe is located at 625 8th Avenue, Times Square, New York Call them at +1 646 590 3783.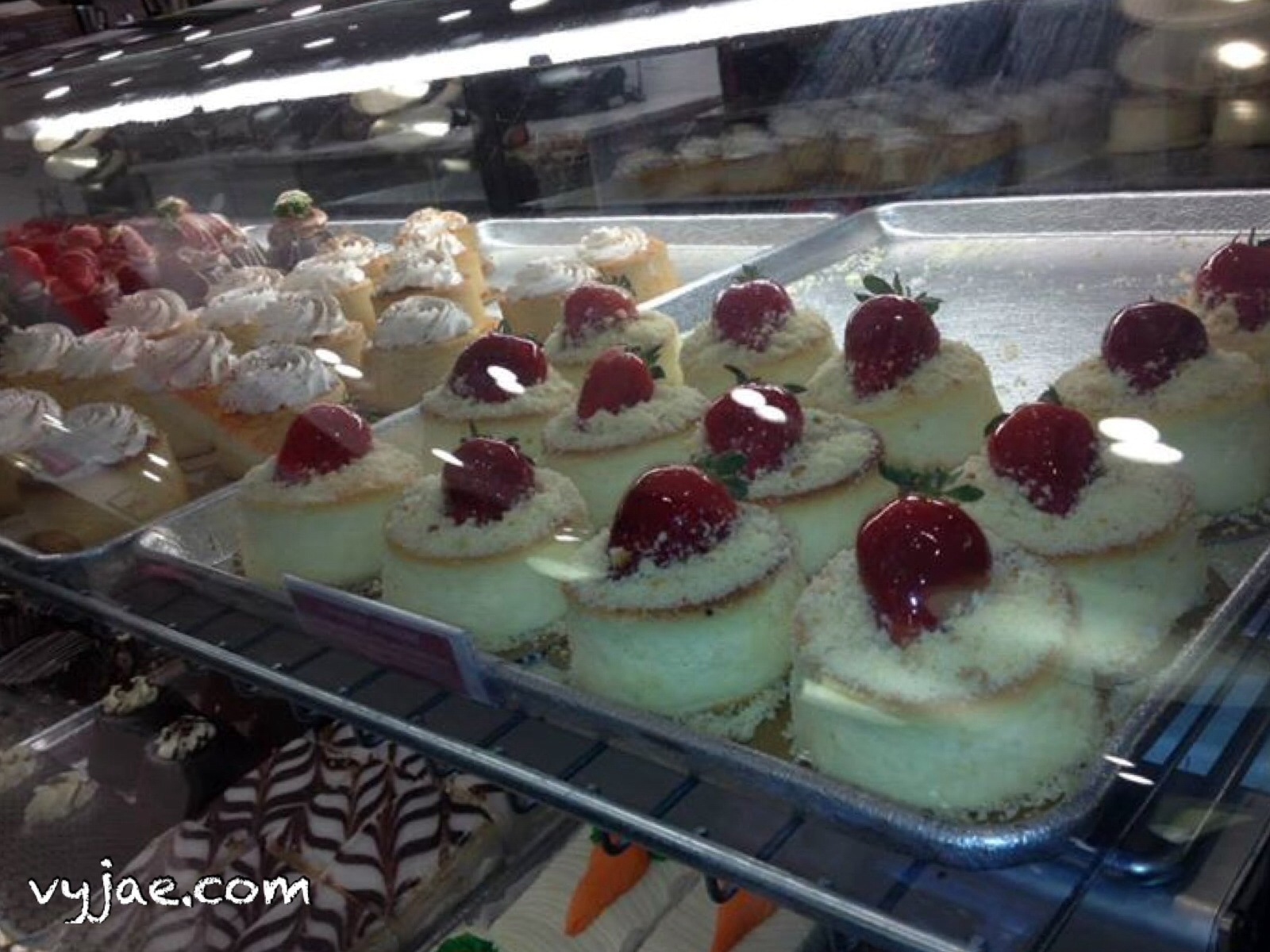 Soft Pretzels by the Halal Guys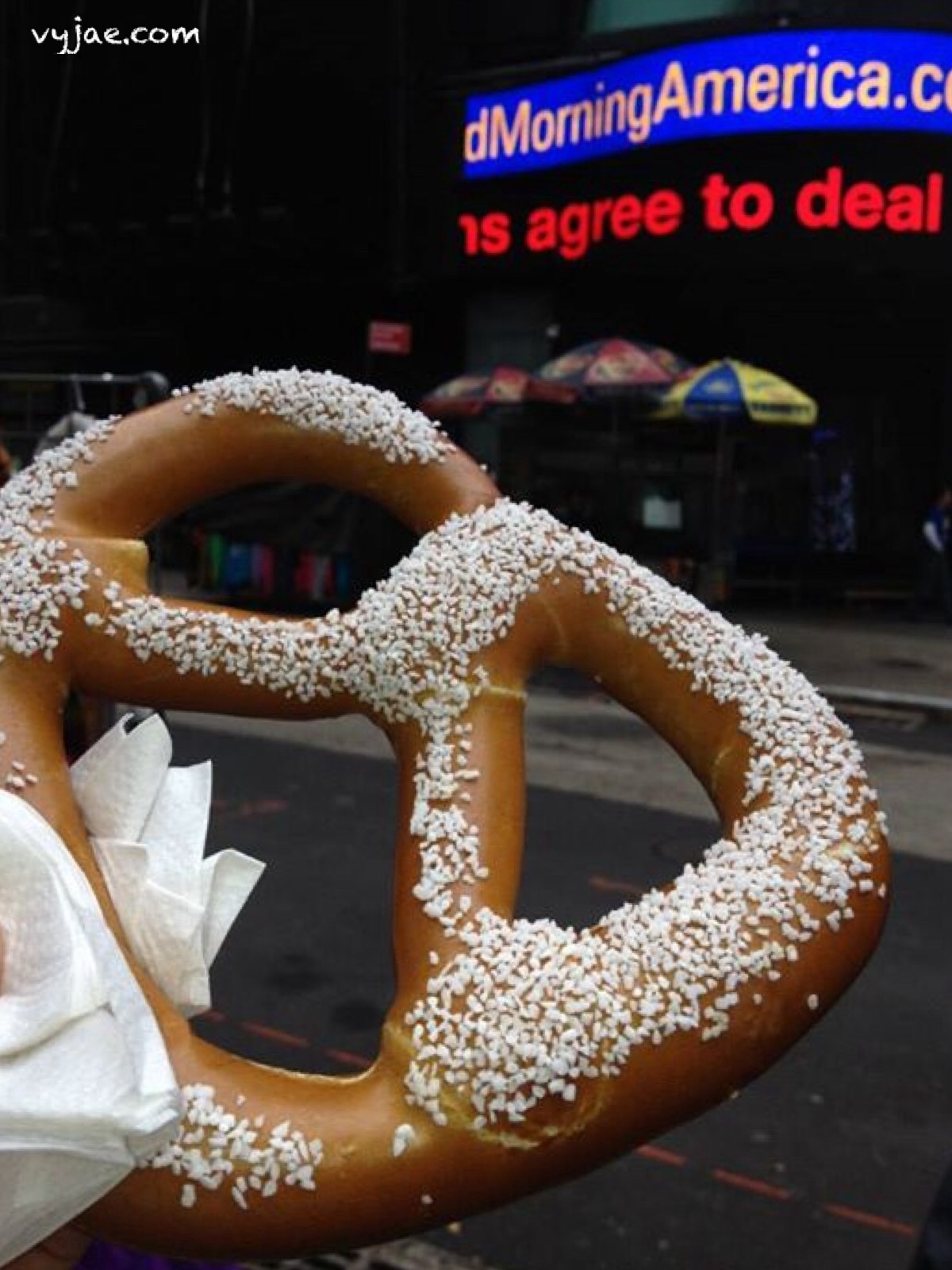 Chewy on the outside soft on the inside, more like a pizza crust but with a hint of sweetness… atleast that's how I imagined a soft pretzel would be.
However, New York City has been noticably filled with soft pretzels sold by, I think, the same Halal Guys that sell my favorite chicken and lamb rice meal.
My first try was disappointing. The pretzel was cold, hard and bluntly flavored. But I am not closing my door on it, still hoping I'd find one that would change my perspective about it (or how soft pretzels had been given a bad name in my memory and, well, my tastebuds as well).
But don't get me wrong. I'm a pretzel lover, still, I'd go for my all time favorite soft pretzel, Auntie Anne's, anytime.
Hop Kee Restaurant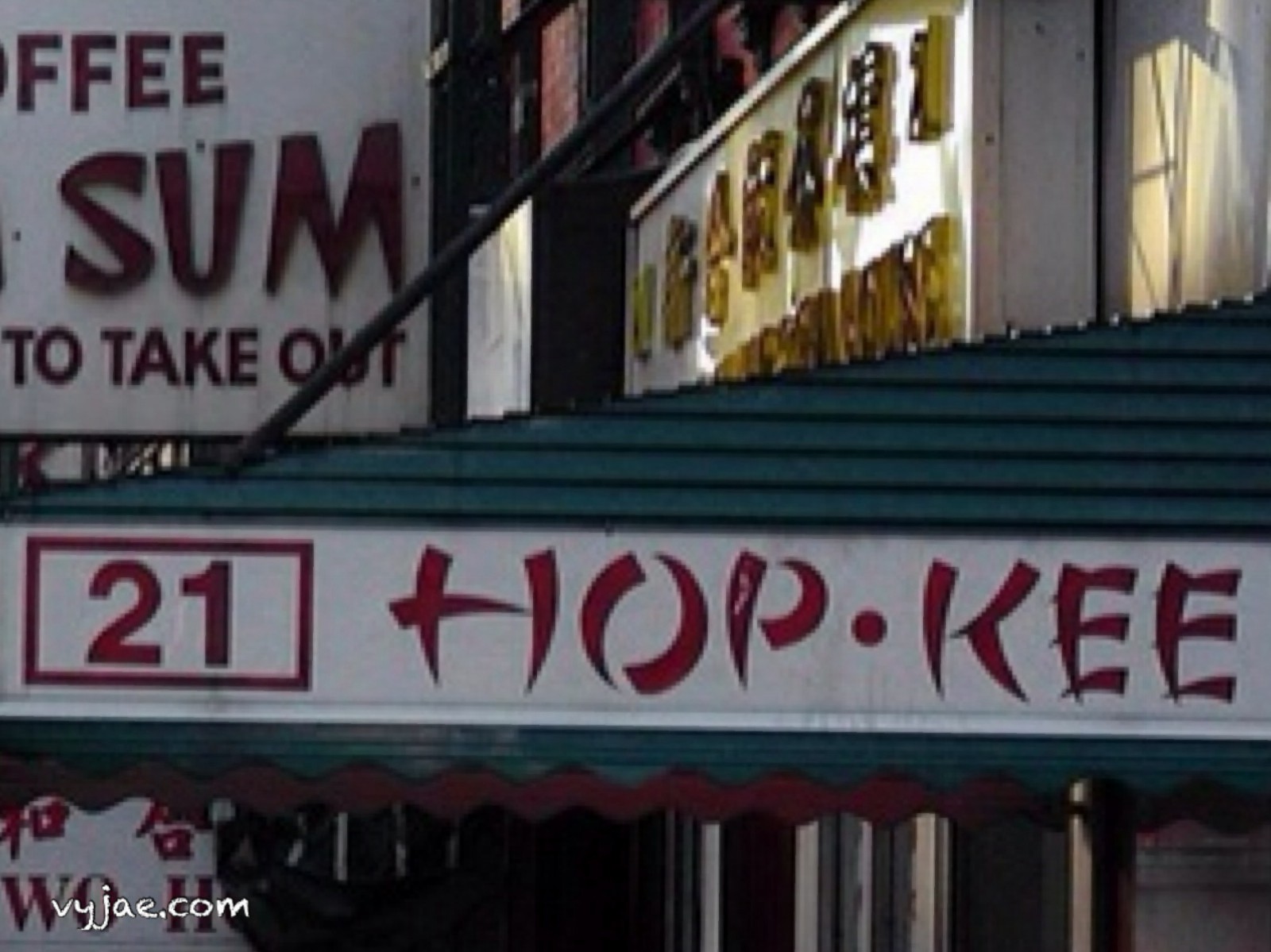 "No Reservations with Anthony Bourdain" featured this old school NYC-Chinatown Dimsum Restaurant, and since my sweetheart and I are both a fan of the show, we felt more than obliged to try his recommendation. Hop Kee has been known to serve the cheapest dimsum in town. An average plate of dimsum cost between 1.50 USD and 2.50 USD, which means 50% less than other dimsum places. The interior is not so nice and the crowd is kinda loud, but for about 6 USD per person for dinner you cannot go wrong.
Hop Kee Restaurantis located at 21 Mott St, New York, New York. Call +1 212 964 8365 for reservations.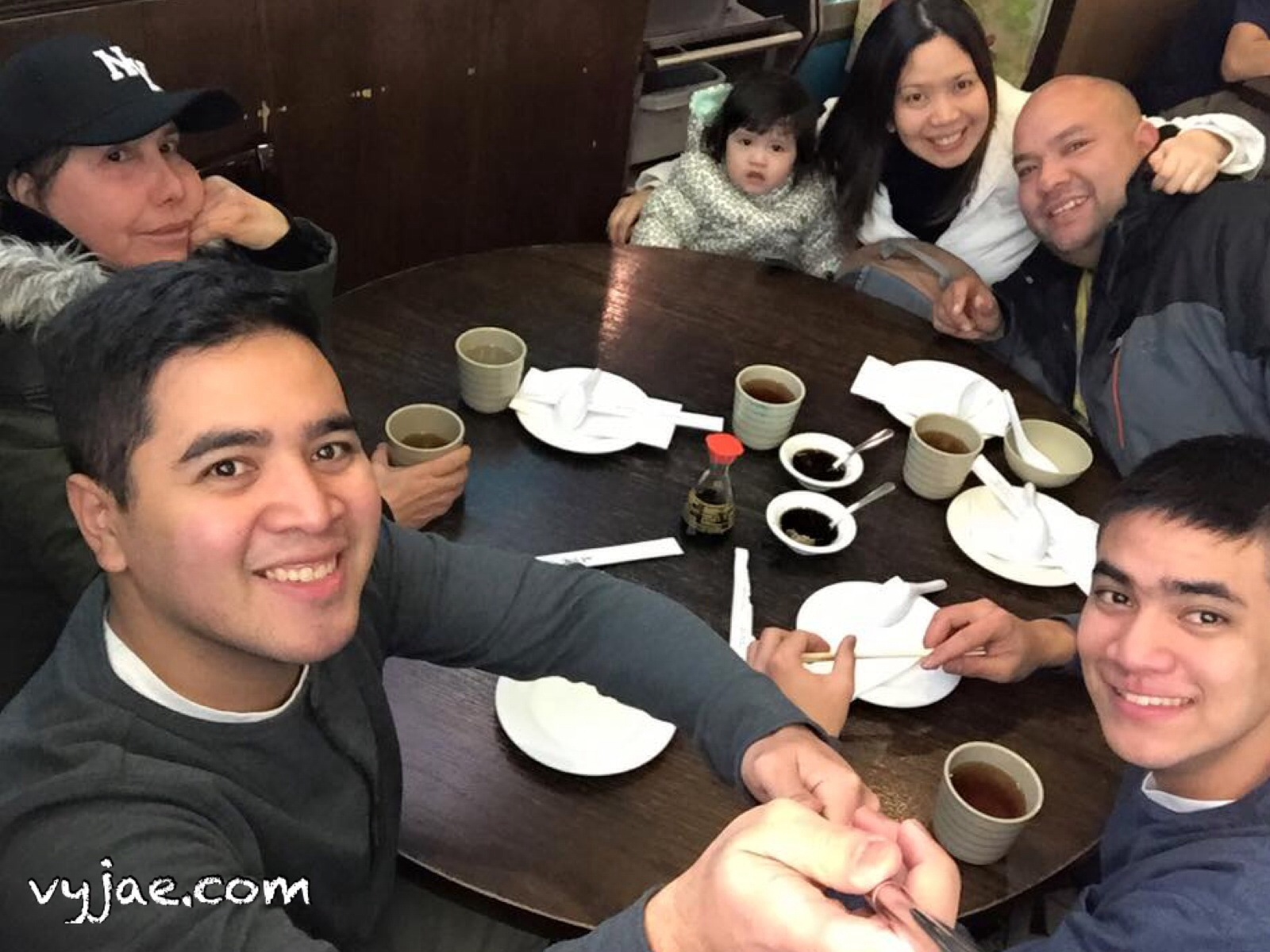 The Halal Guys
Halal Gyros Food Cart is most recognized by its primary dish which is a platter of chicken and gyro or lamb rice. They serve with it a unique sauce which is a favorite among customers, my guess would be the same garlic sauce (yogurt, mayo, garlic) used for burritos. I'd say it again, I can eat that everyday for a month and get really fat and not complain about it. Haha.
An order costs around 6 USD. And sometimes, depending on the location of the food cart. Most of those you see on every corners and streets of Manhattan are just imitation of the real thing…
The real thing is Located on the 53rd Street and 6th Avenue in Manhattan, New York City. And yup they don't have phone numbers.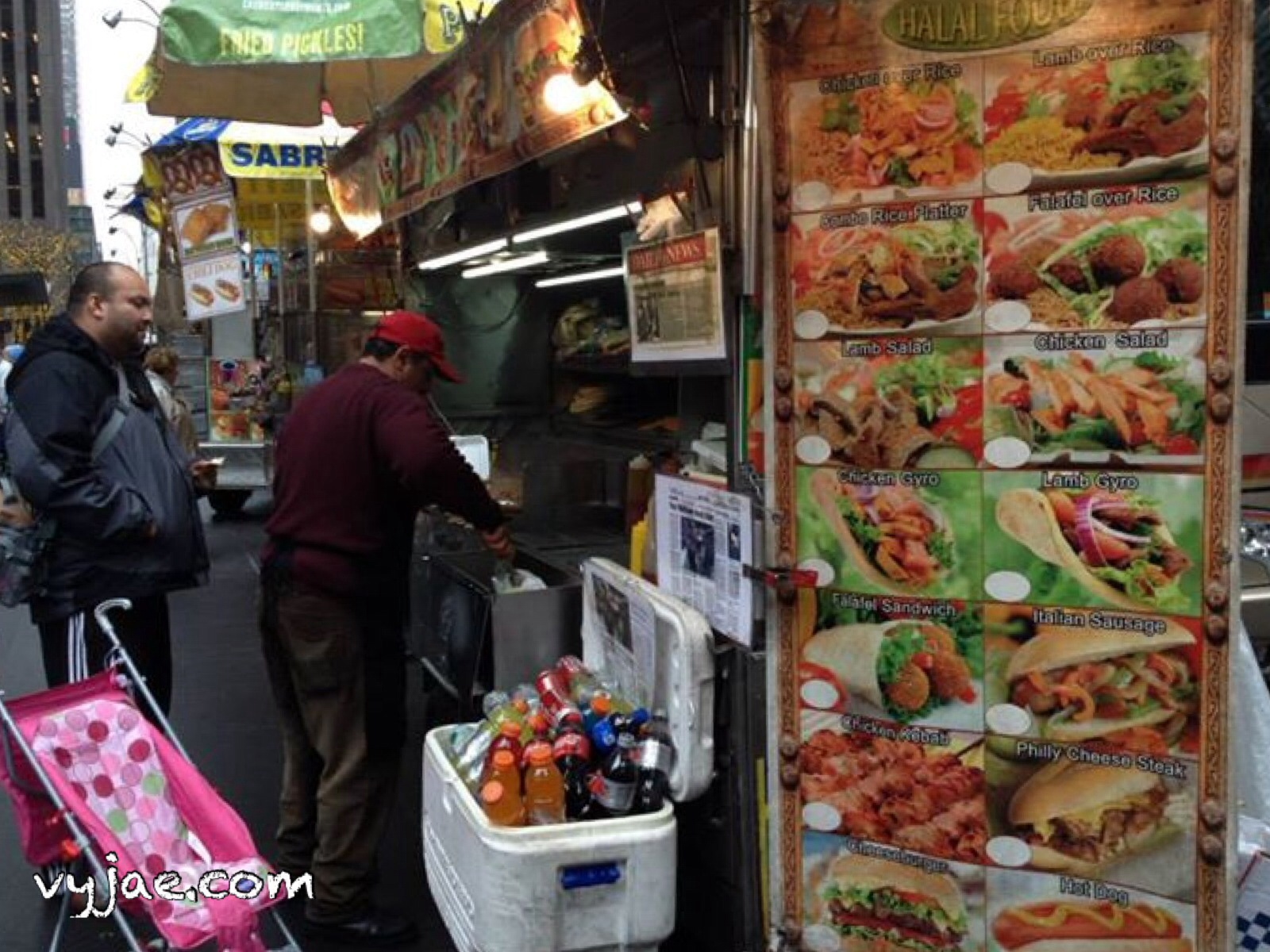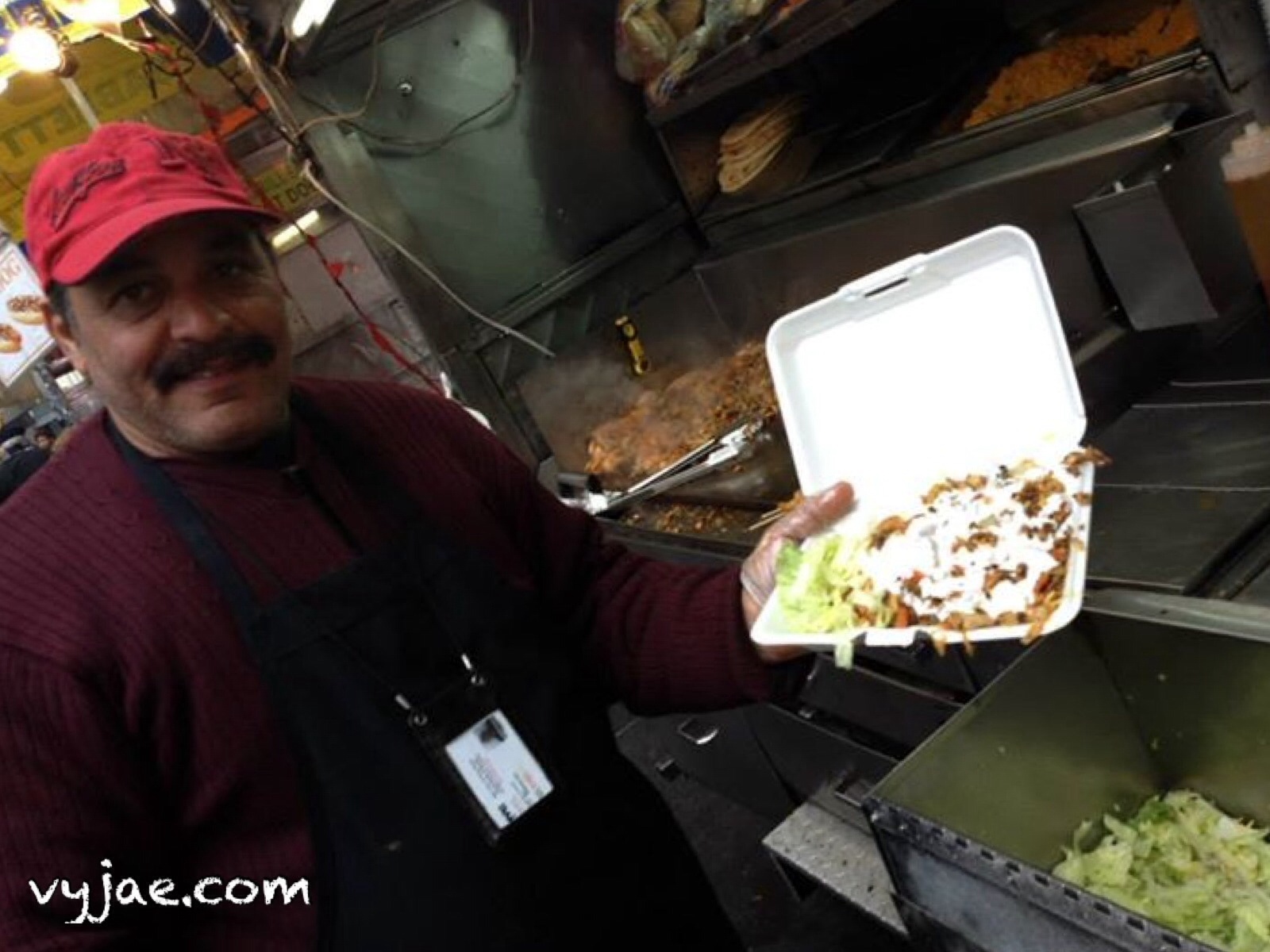 Junior's Bakery
We would always stop by for a "cheesecake from heaven" at any Junior's bakeshop branch that we see. Although we haven't tried dining-in to try out their main entrees, their plain cheesecake is HEAVEN enough for us, and that's all we wanted.
Junior's Bakery is Located at 1515 Broadway and 8th Avenue, Theater District, New York City.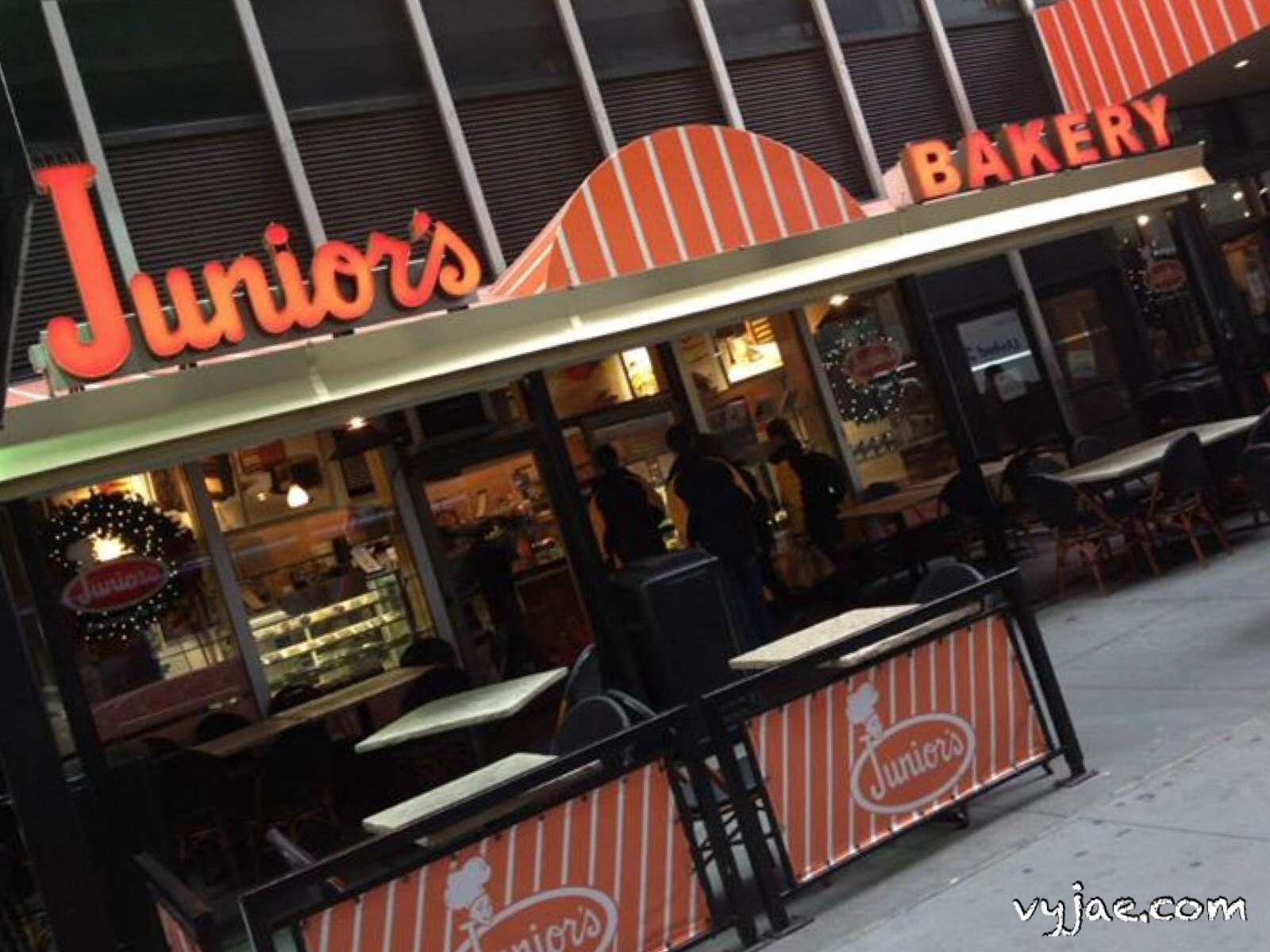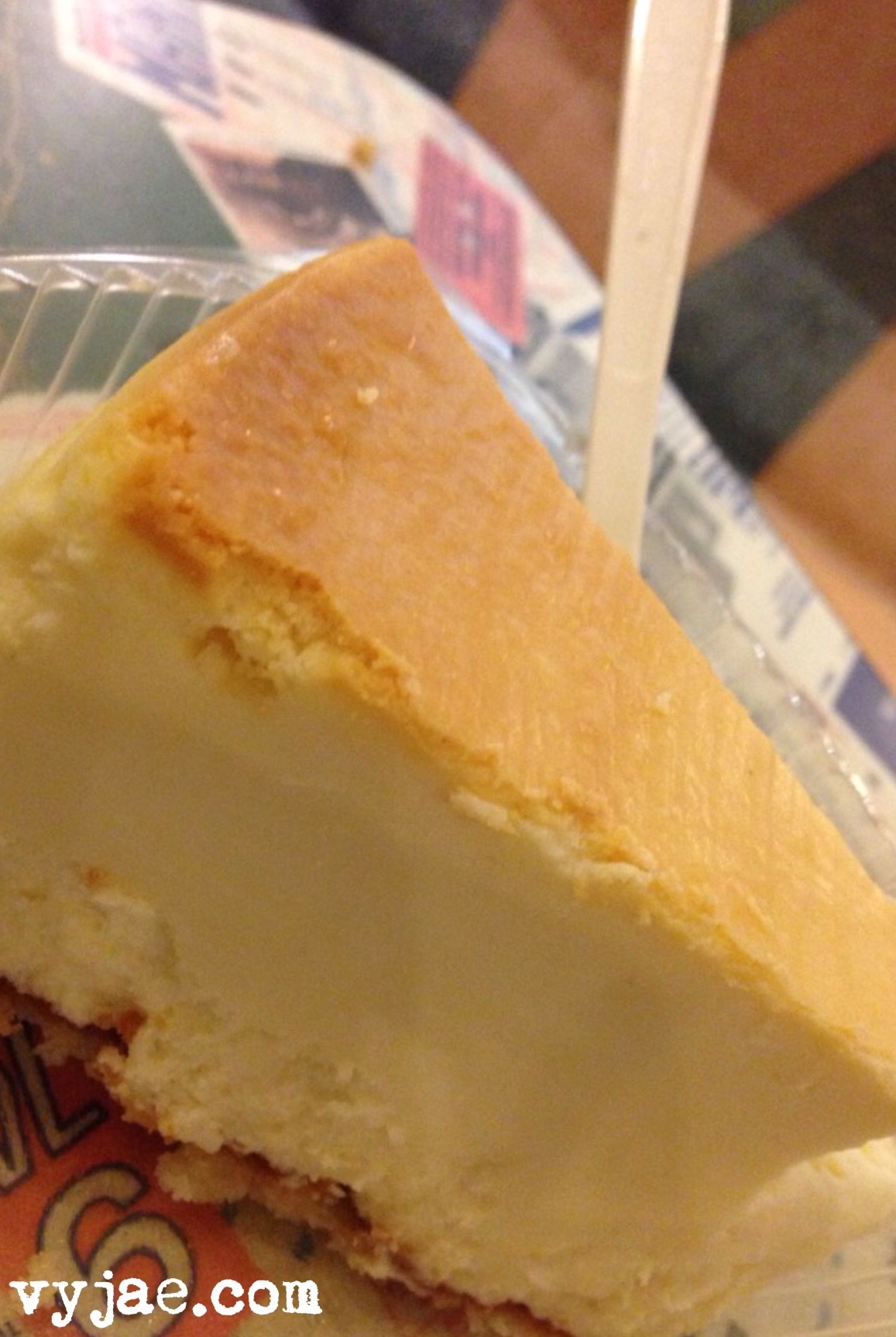 Chipotle Mexican Grill
I love burritos! I consider it as one of my comfort foods. And Chipotle being known as one of the best mexican chains, we were curious about going in and trying a fast meal. We had taco and burrito. Very, very tasty, big portions, with lots of extra stuff to load onto the bowls. The restaurant was very busy, but we didn't mind the long line, they were very fast, very reasonable and serves great tasting Mex food. We'll definitely go back again.
We went to the branch located at 275 Greenwhich Street, New York.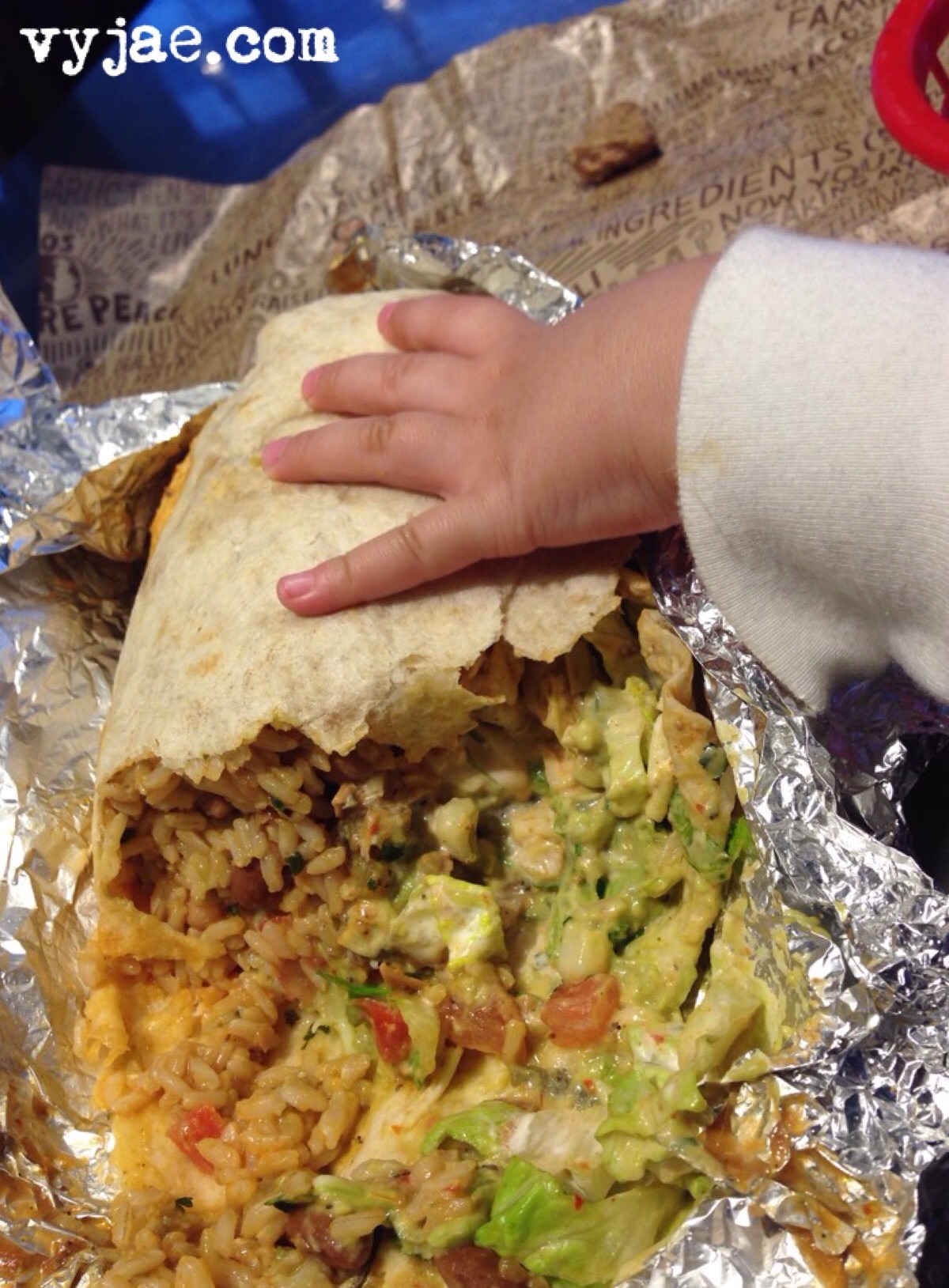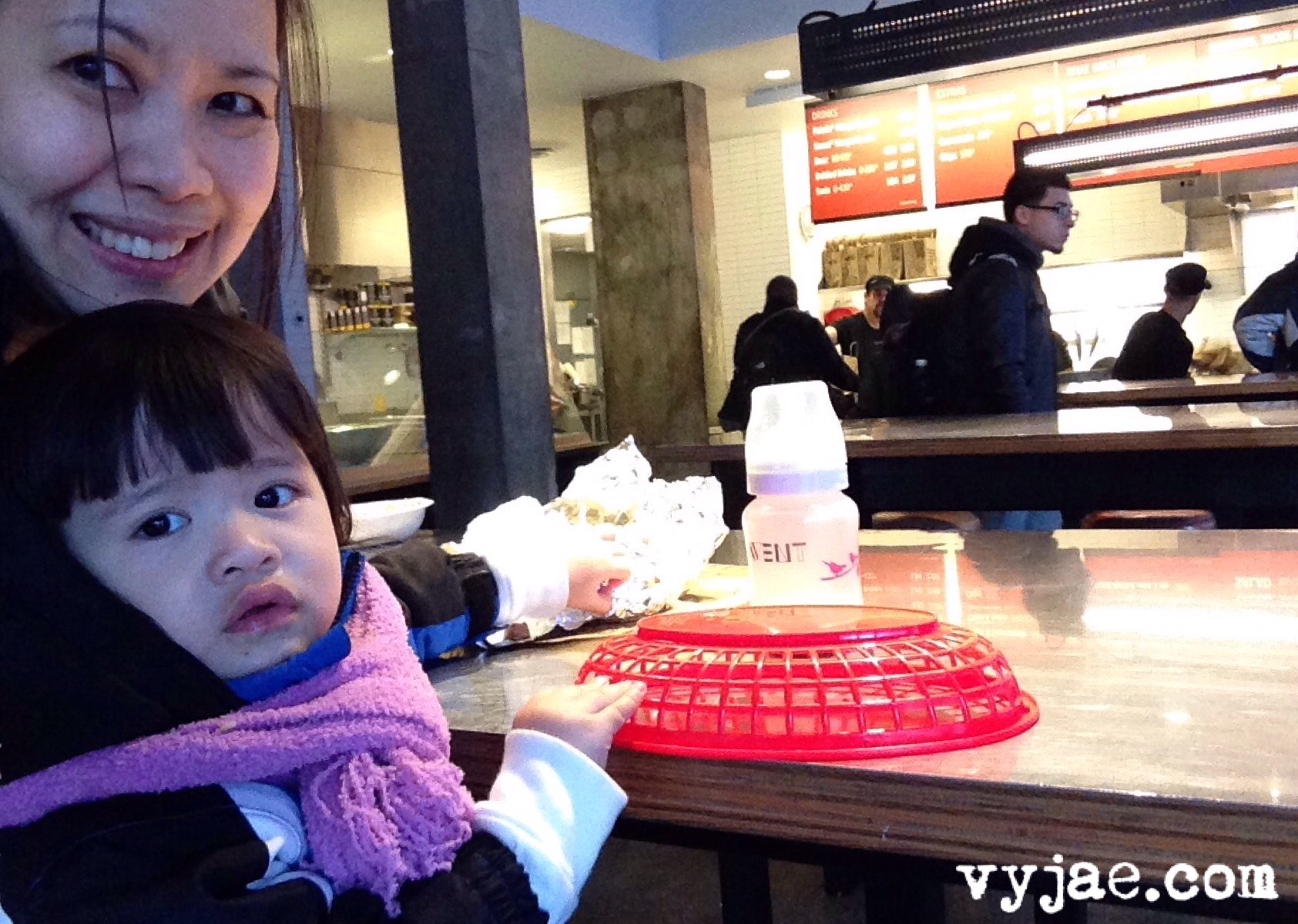 There you have it, my New York food adventure. Watch out for the sequel of this, featuring 2 restos (japanese and korean) and a hotdog chain. 'Til then. # jnv