I guess I'am one of the Pinoys who would not let a Christmas Season pass by without getting me at least a bite of two of Pinoys holiday comfort foods, the 'stars of the season'… Bibingka and Puto Bumbong!
Many Filipinos crave for these well-loved delicacies especially after attending the Simbang Gabi (the nine dawn masses that start December 16 and end on the night before Christmas, December 24). It has become part of Pinoys traditions to include these 'kakanin' at least in their 'to-eat-list' if not as part of their Holiday tables.
Luckily, days before my daughter and I flew off to spend our first white Christmas with daddy in New Jersey, we were accompanied by tita Joan (my sister) to one of the best spots when it comes to these enticing delicacies… Via Mare.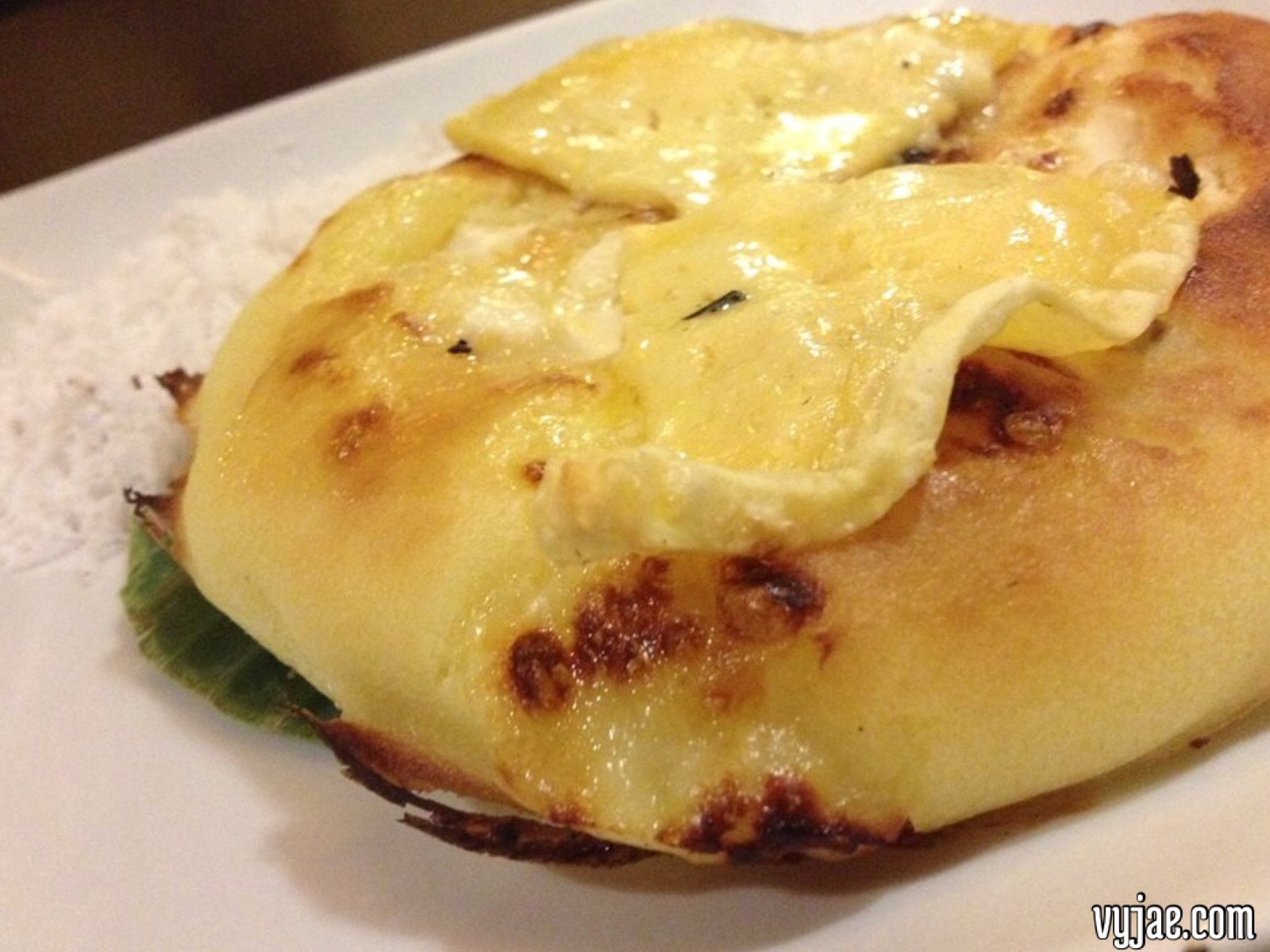 Oooh that mouth-watering taste of Bibingka (P160) characterized by the powerful flavors coming from their noticeably fresh ingredients, the galapong or rice flour, especially the salted duck egg combined with keso de bola and Laguna cheese and of course some freshly grated coconut. The texture is smooth and velvety, but very soft and fluffy inside, with a hint of butter and cream. It simply is the best bibingka I've tasted so far. Need I say, I highly recommend this for you to try.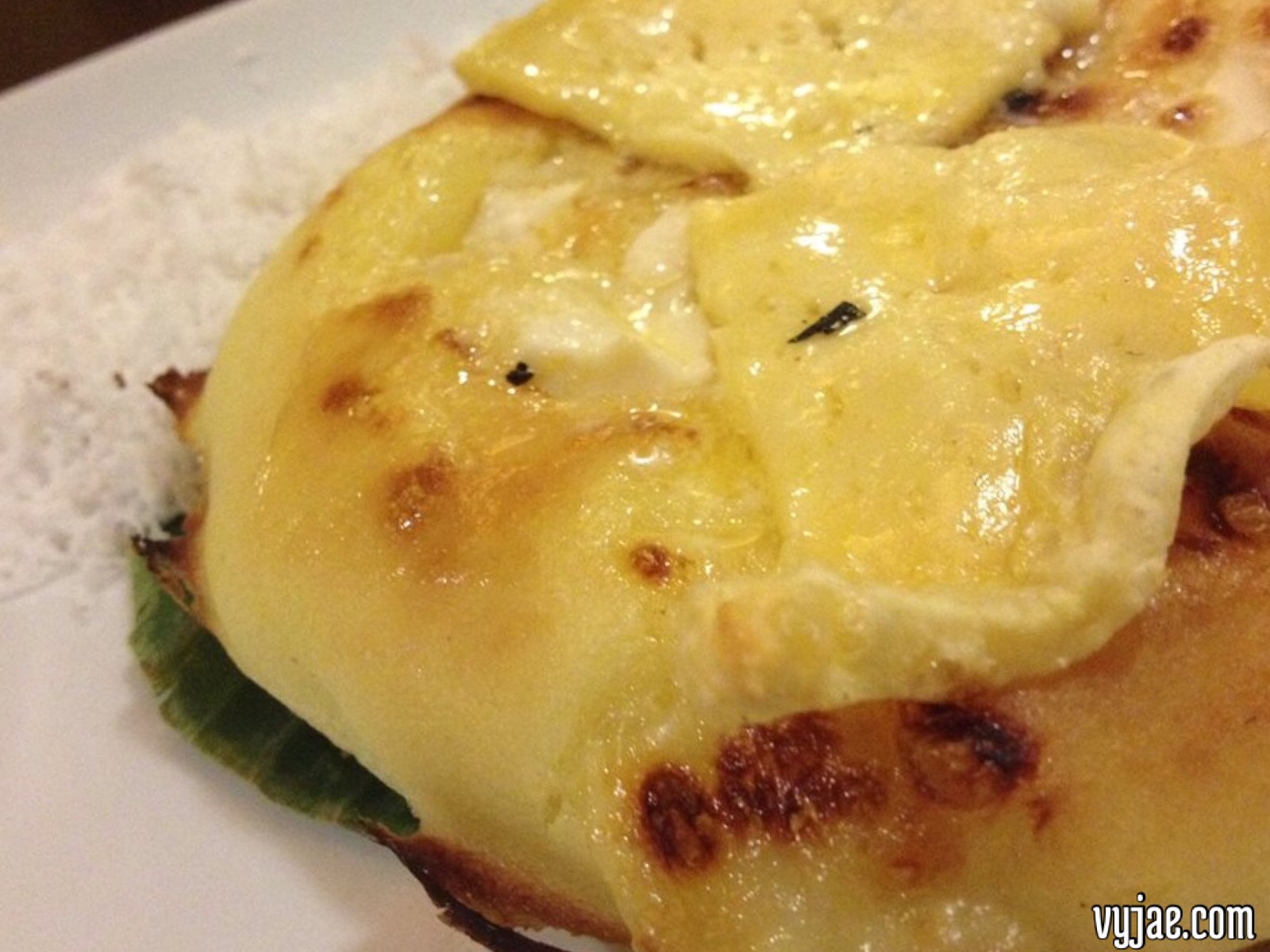 I am not as enthusiastic about Puto Bumbong as i am with bibingka, but Via Mare had a great attempt to change my mind… Just take a look at my pictures and see how is it not possible to fall for this?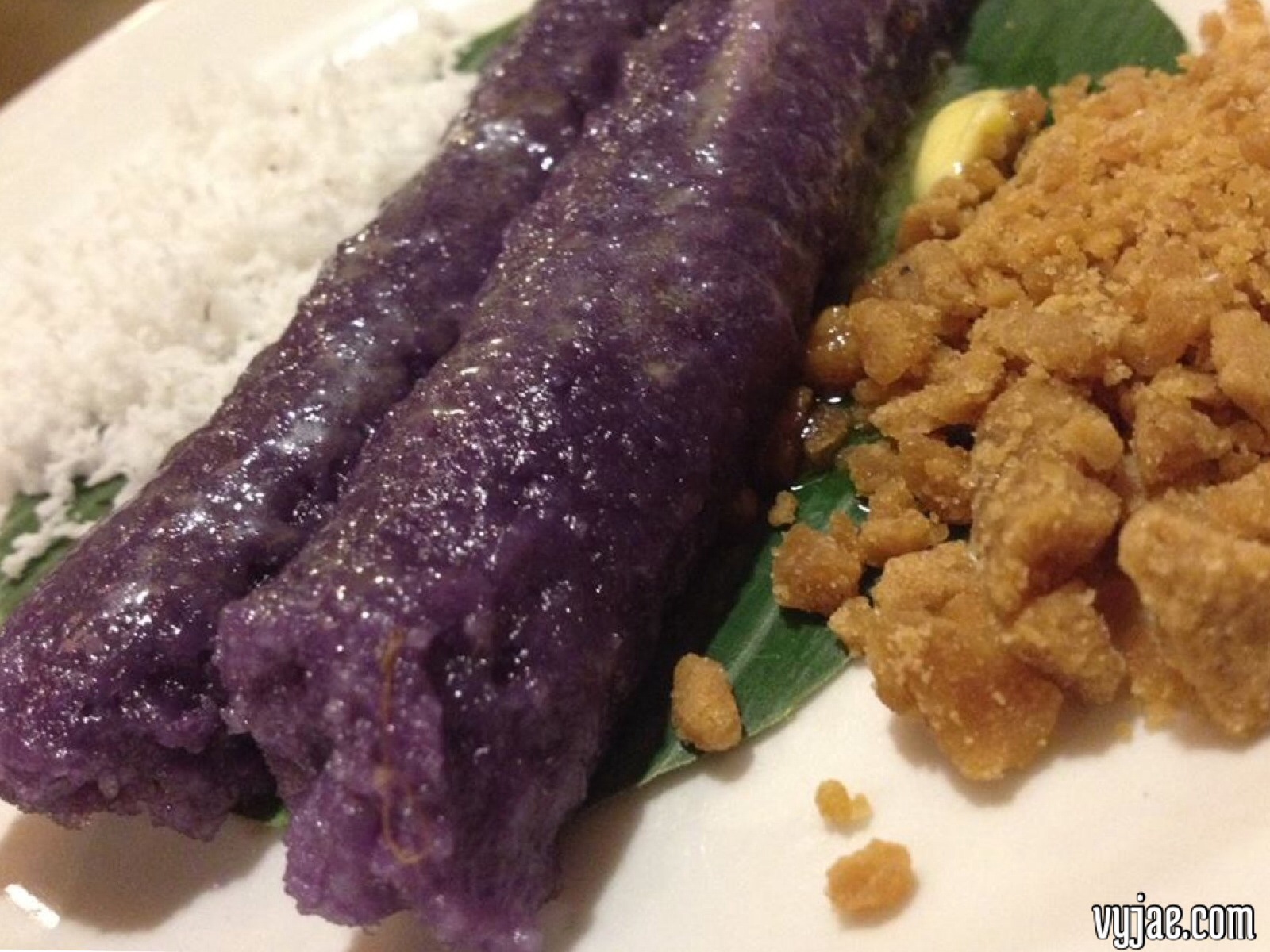 Puto Bumbong (P80) is a finger-shaped (well slightly bigger in size, maybe) purple-colored sticky rice cake. It is named after the bamboo tube or bumbong used for steaming this type of puto. Its purple color originally comes from the violet pirurutong rice but these days, they use violet food coloring which is more readily available.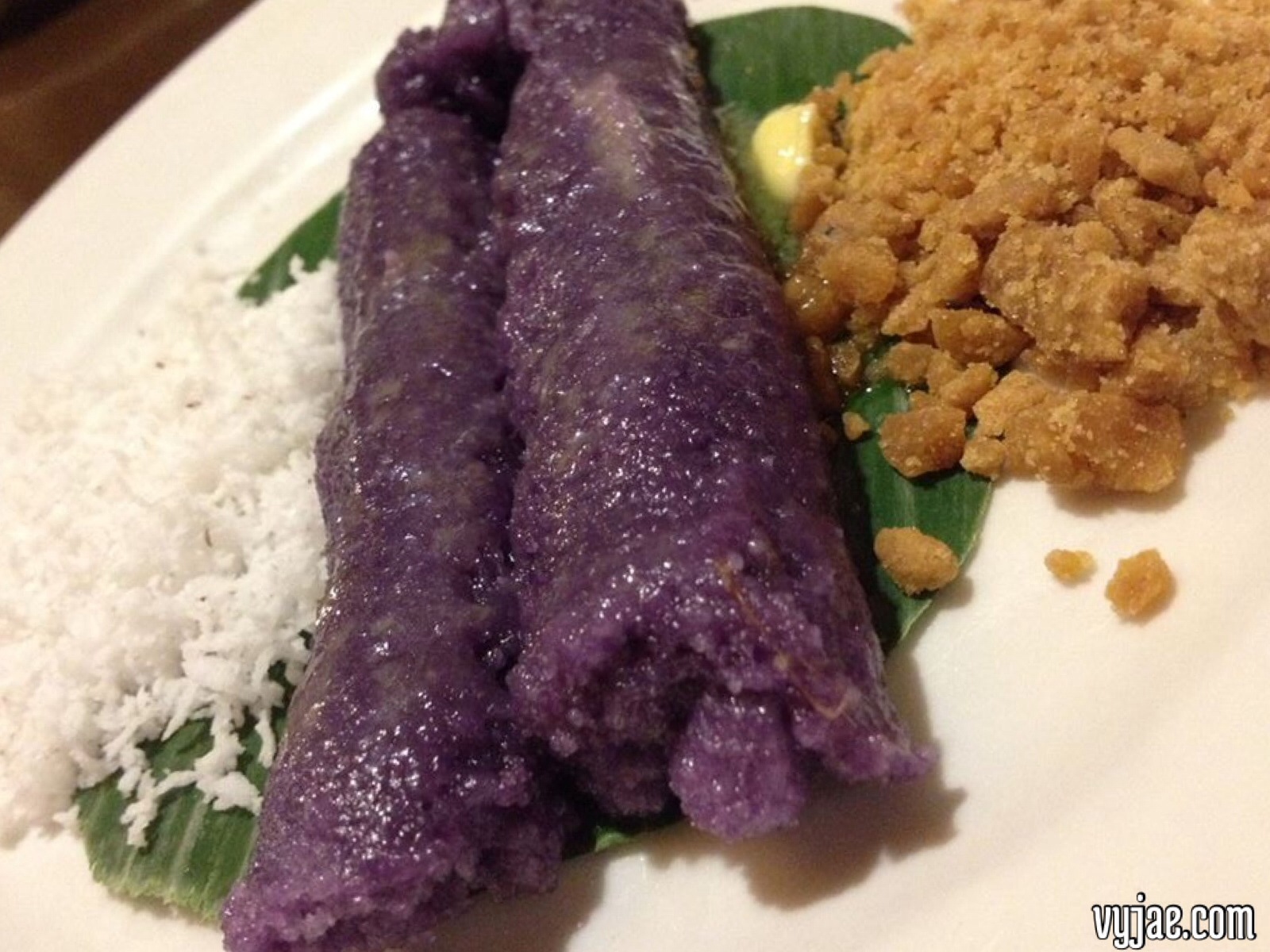 It was served to us with freshly grated coconut, muscovado sugar or panutsa, and some butter or margarine.
What I appreciate most about this is that it looks picture perfect as it is served to you, what you see is what you get. Unlike others that only looks photogenic on the menu. hehe!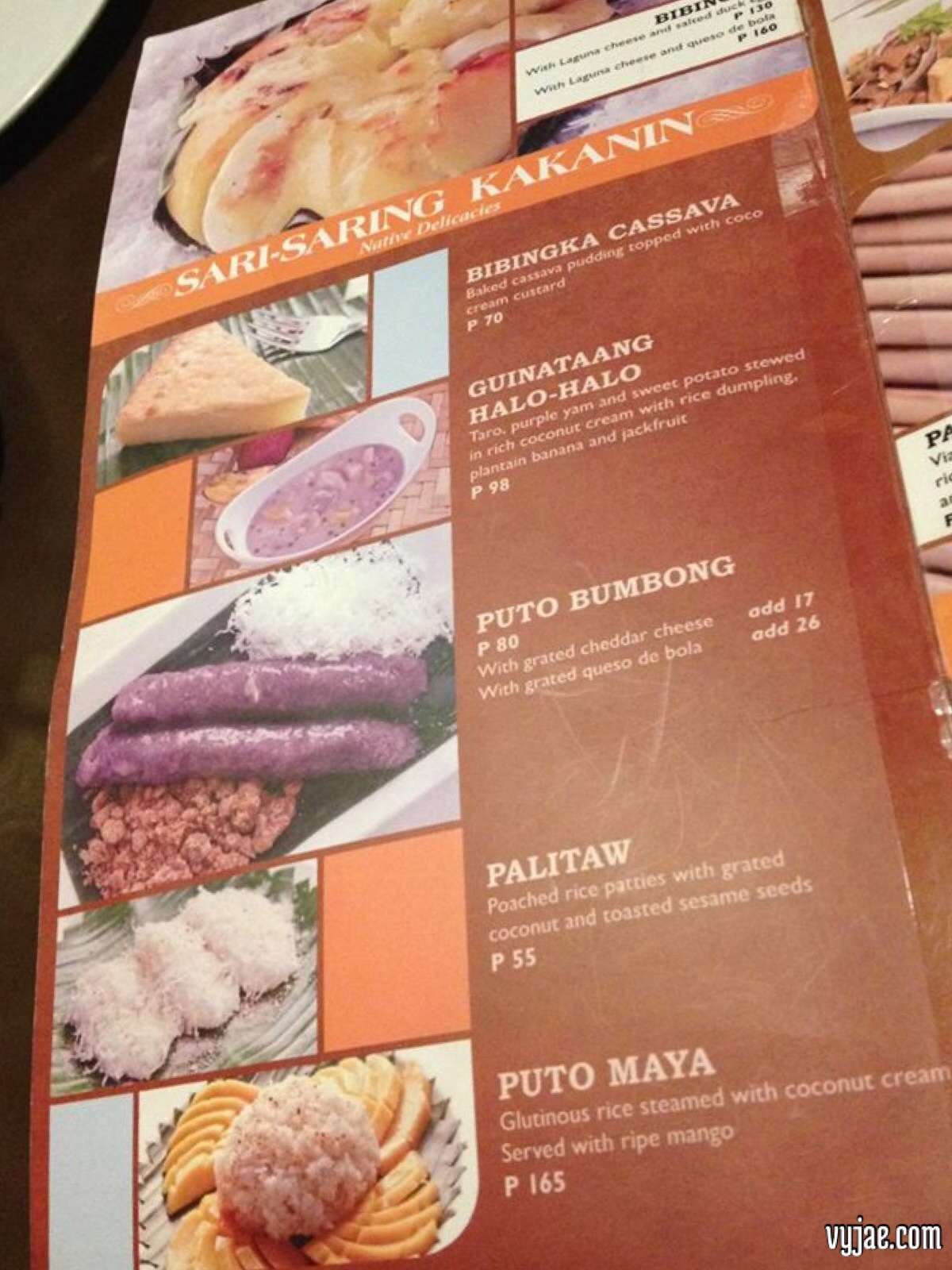 Normally I would order the anis tea with my bibingka and puto bumbong, but since Via Mare didn't have it on their menu, I opted for some Spanish Style Hot Chocolate (P85) instead… which is not at all bad… in fact it was so good I almost forgot to take a picture of it.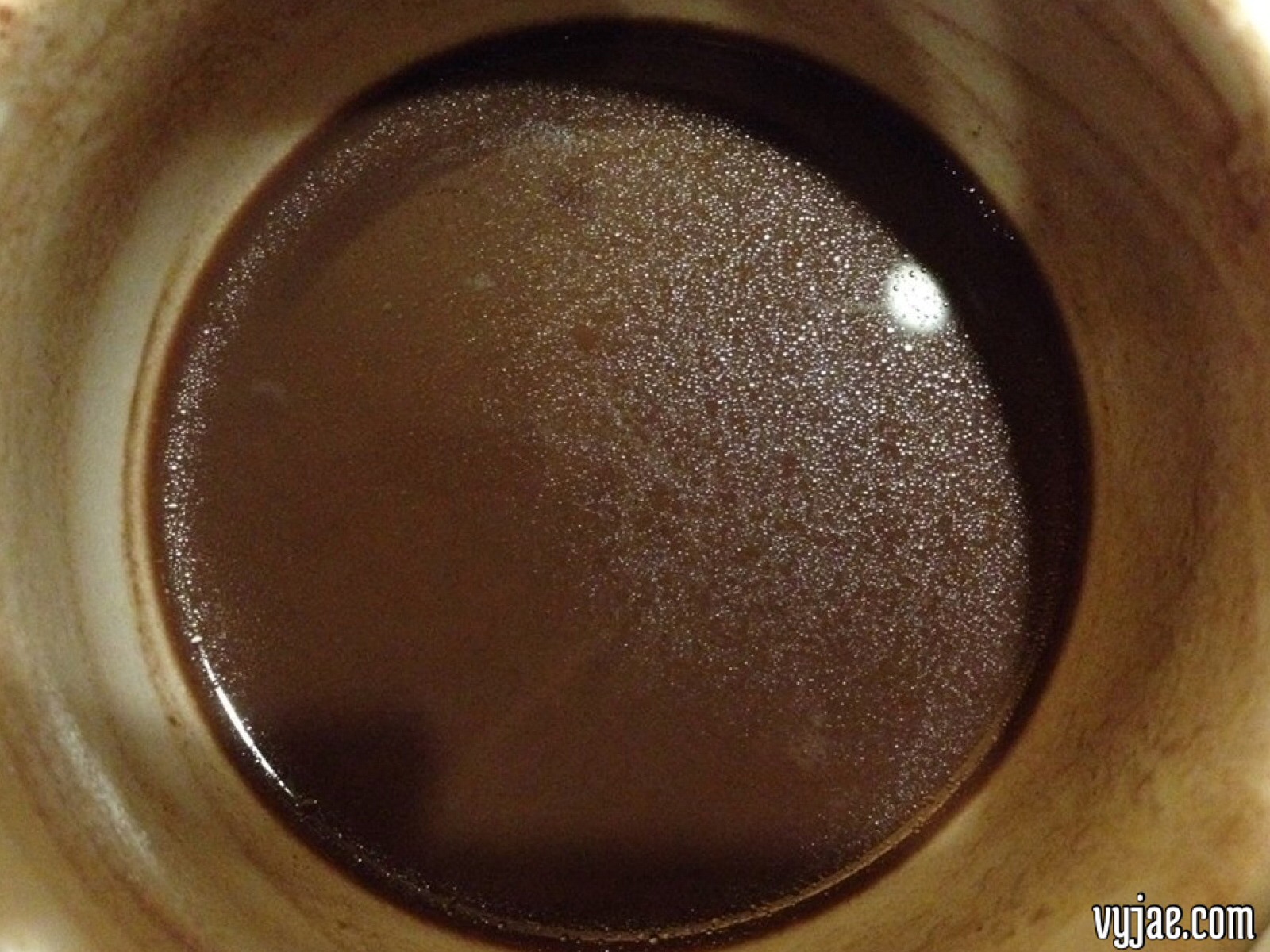 The good news is, these enticing pinoy delicacies are being served all year round at Cafe Via Mare, so, if you are fully-booked this holiday season, you have the rest of the year to check 'em out and try. #jnv