Being exposed to different cuisines can widen one's perspective on food, that's why I see to it to try out something new whenever I get the chance. The objective of resto-hopping after all is to have a taste of the best of what our country has to offer, and enjoy some international cuisines as well.
Foodies, I owe you this post since I've been a little busy lately. Here are three awesome places to go to in the metro to satisfy your craving for some authentic Mexican, Japanese or Thai cuisines. Plus, a brief review of a grill & restobar in Boni. Come on, let's get hungry…
Silantro FilMex Cantina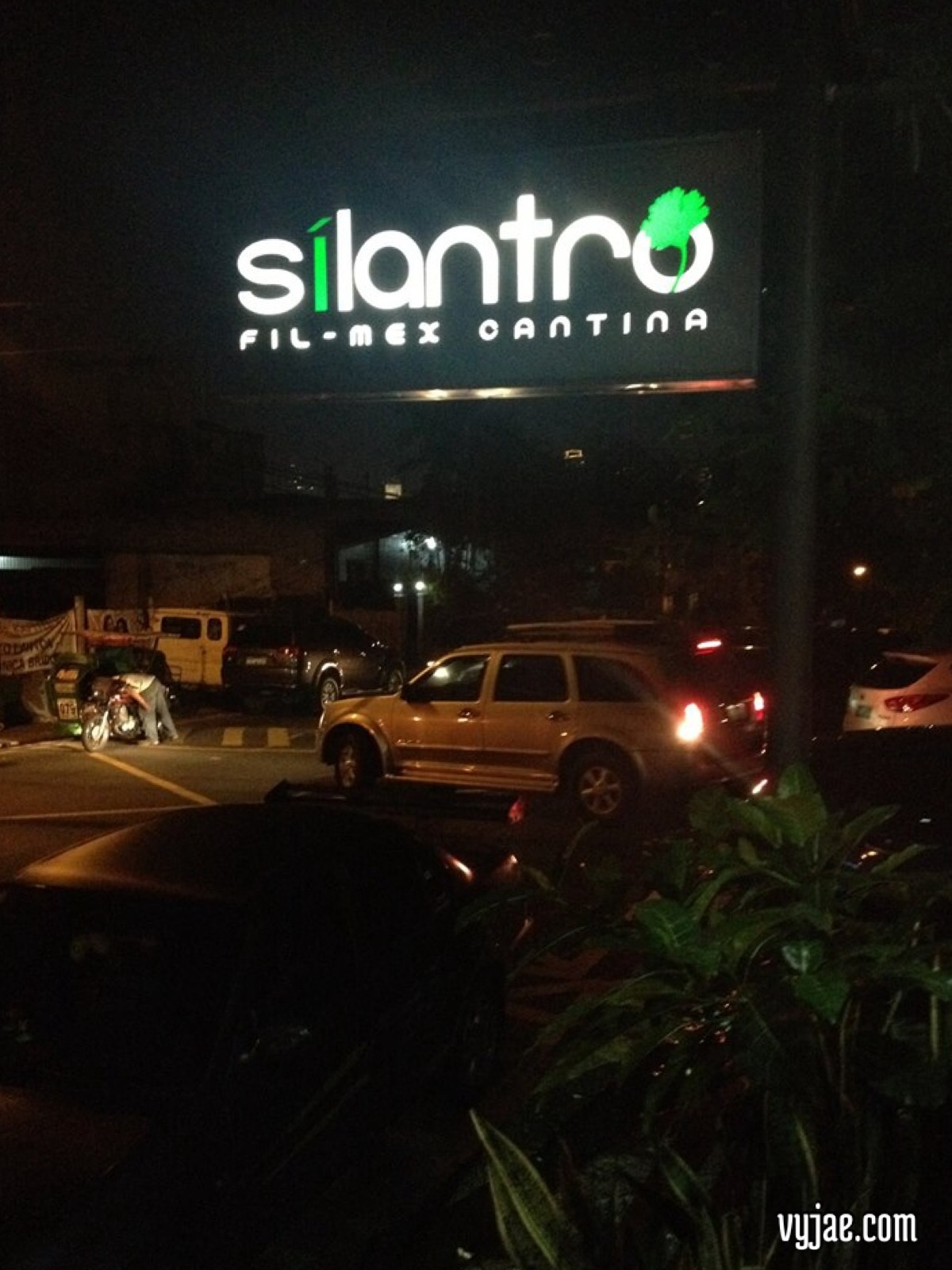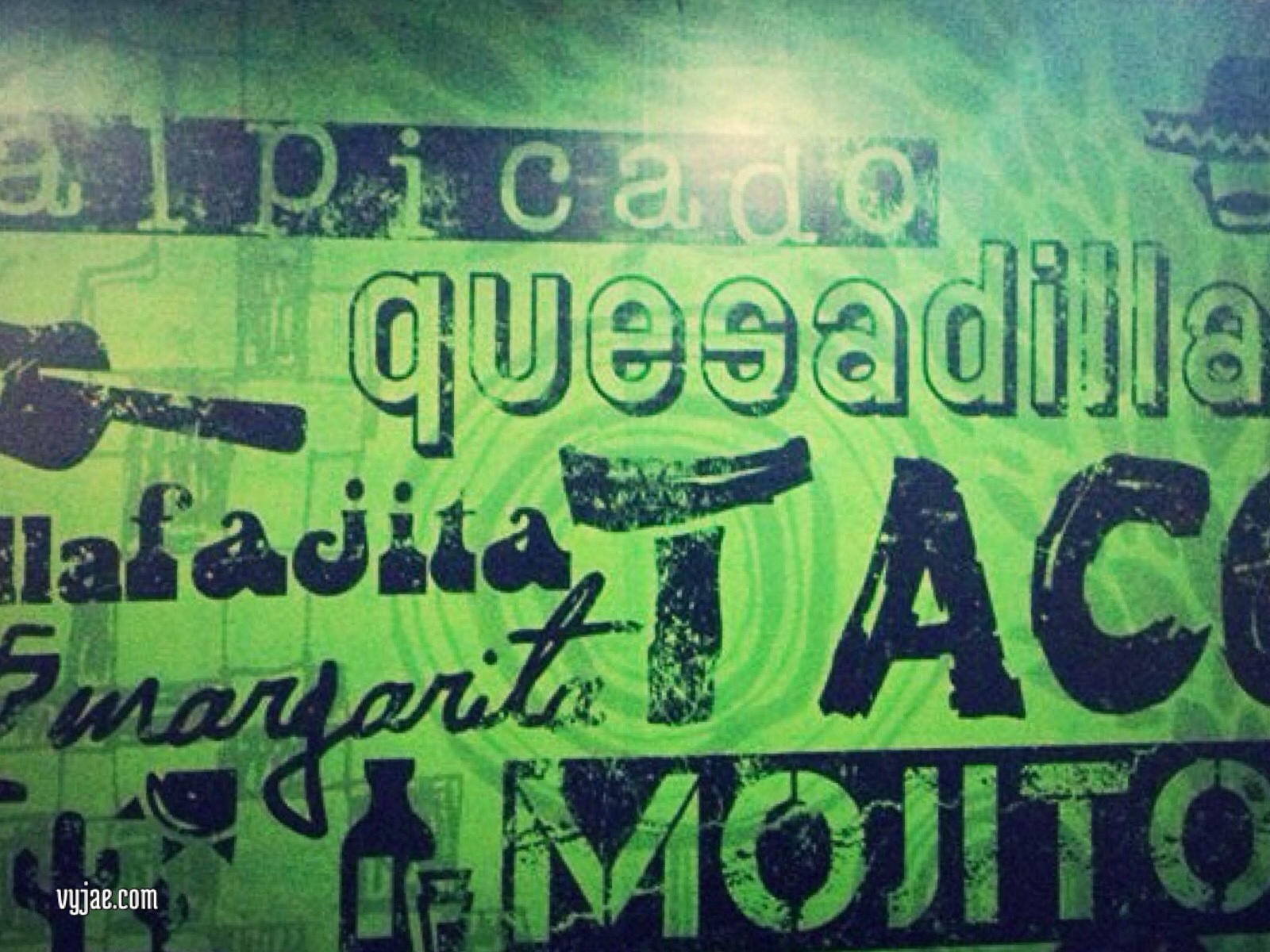 People who knows me can attest that I absolutely do not like cilantro (or coriander). At all. And why not? Aside from its lingering weird taste and aftertaste that makes me lose my appetite, Cilantro for some reasons is said to be the most offensive food known to man. That being said, however, I LOVE…..Silantro Fil-Mex Cantina! haha!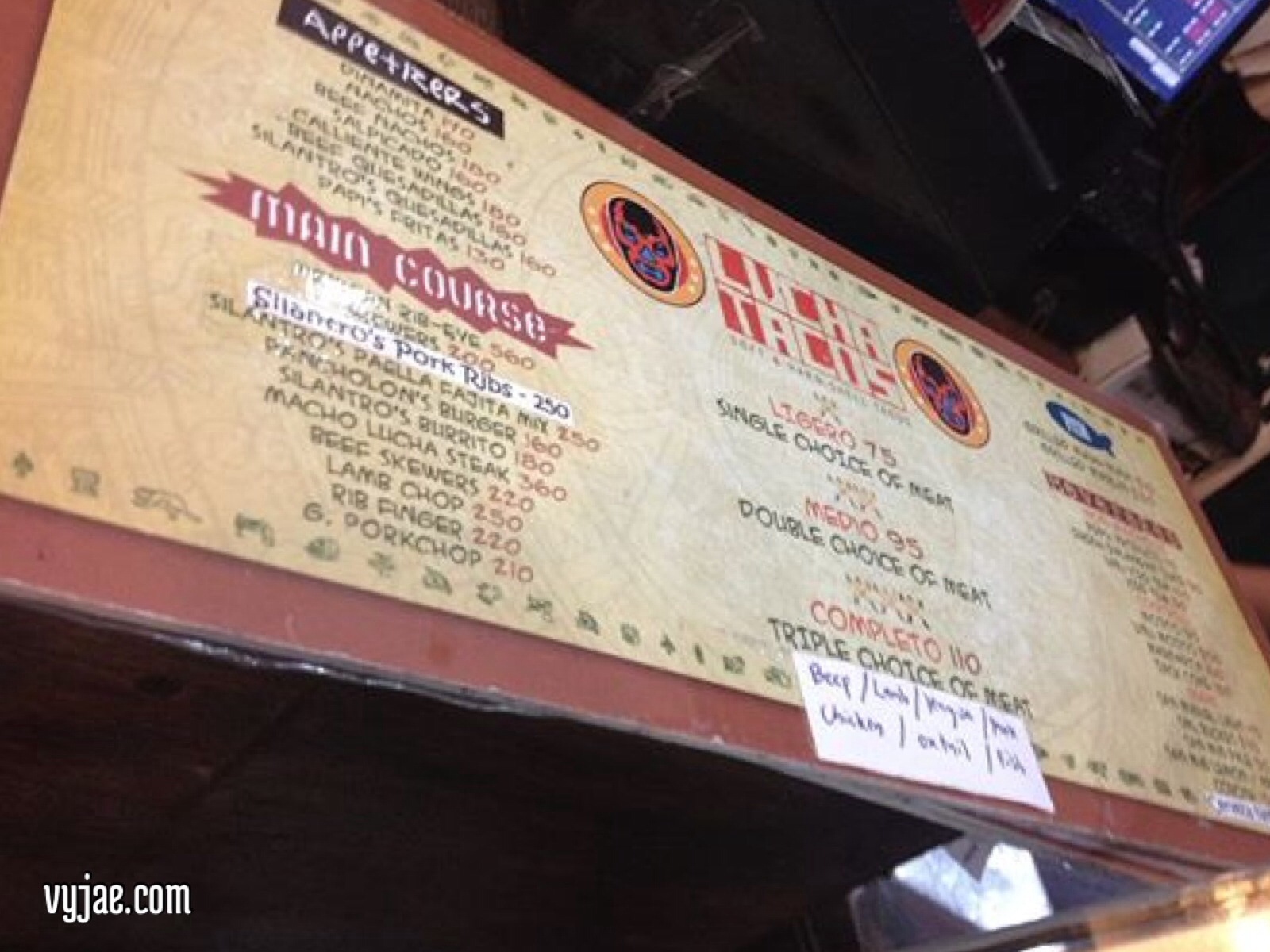 At first, I was hesitant to try their food, but I admittedly had a change of heart once I did. I had my first taste of Silantro's food offerings a year ago, when I was bed-resting weeks after giving birth to my lovely daughter. I was craving for New York City Halal Guys Famous Chicken and Lamb Rice, when my sister, Joan, brought me the closest thing to it.. Silantro's Burrito.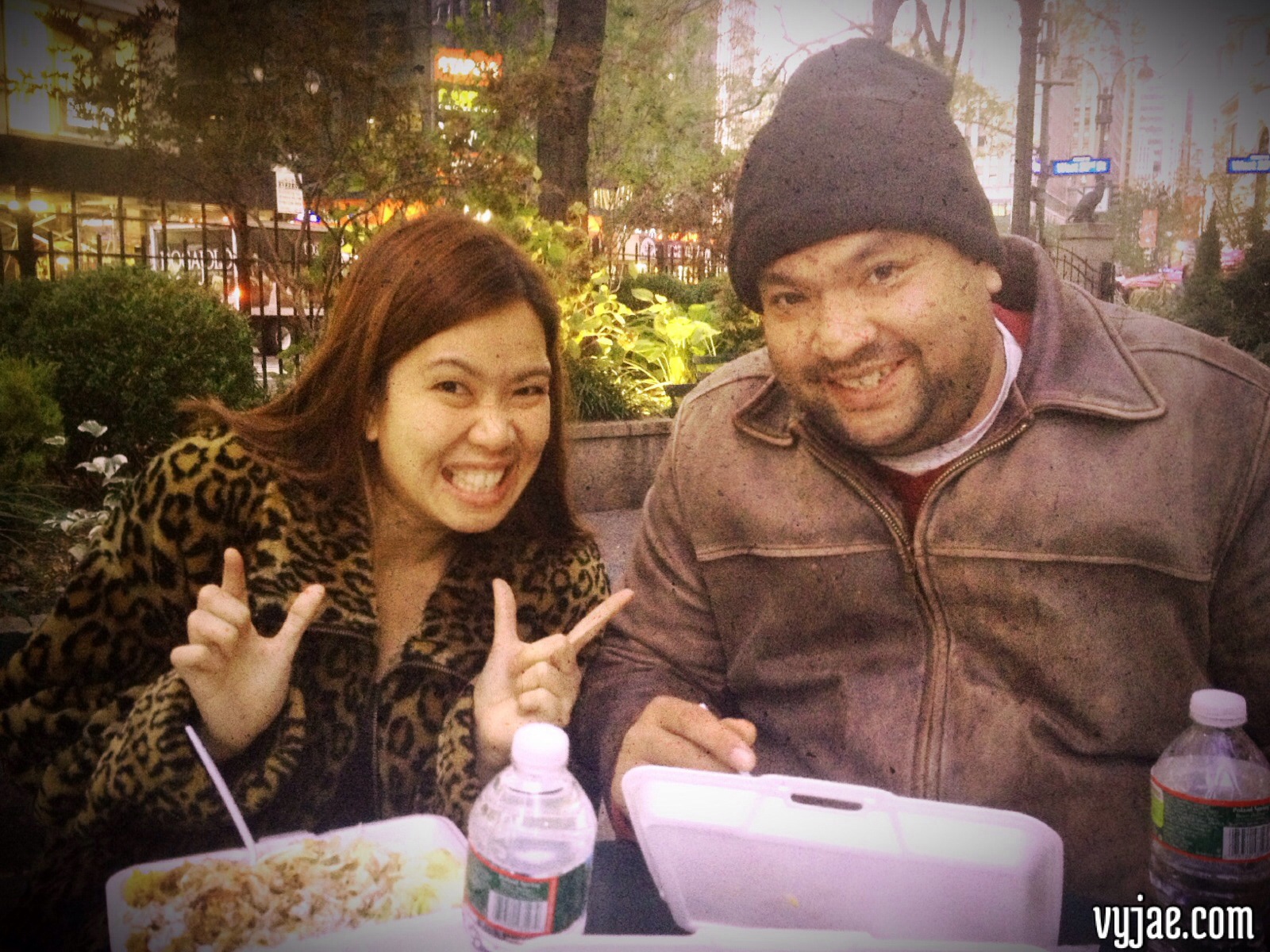 Oh yeah! That mouth-watering combo of chicken, lamb, basmati rice, cabbage, wrapped in a pita/tortilla bread, blending perfectly of course with guacamoli and garlic sauce. What's unforgettable about it is how my sister actually got 'em prepared in such a way that would look exactly like the ones i was really craving for. So, just like the ones being sold in the streets of Manhattan, basically, it came in a styro instead of the typical burrito wrapped in a foil. It was sooo good, that I hardly noticed the lingering taste of the coriander in each and every bite of it.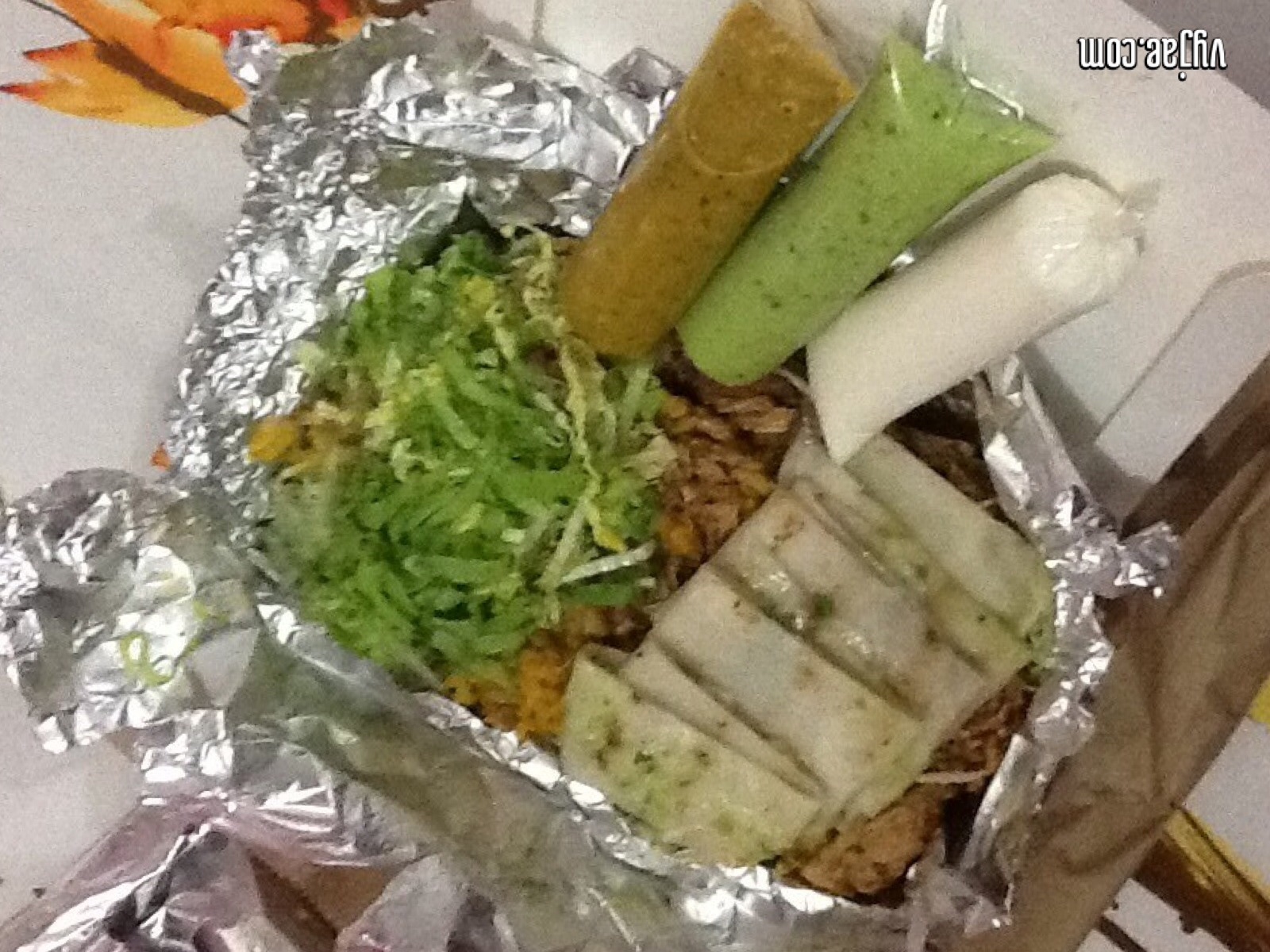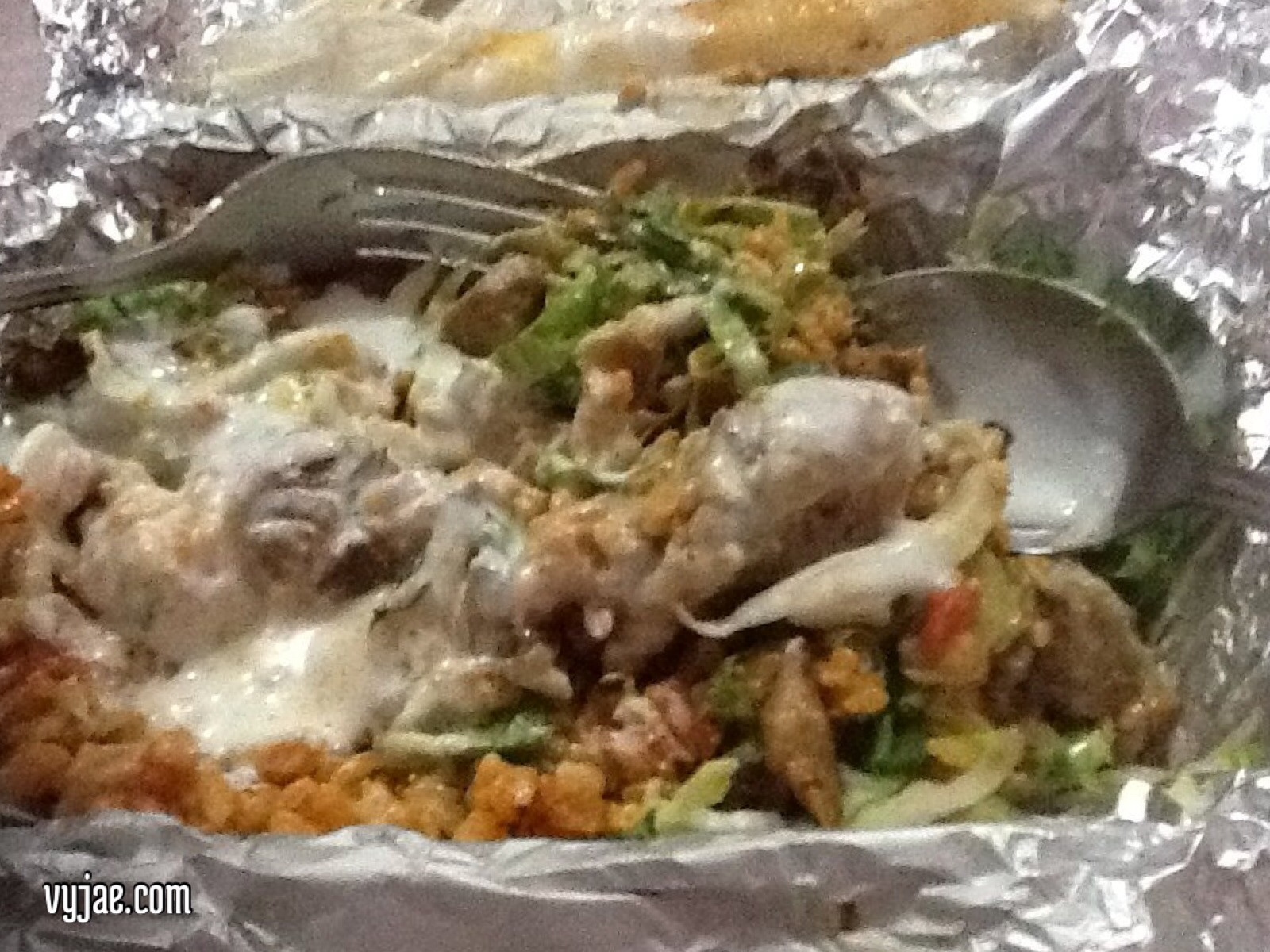 I was hooked ever since! And it followed that whenever I got the chance, I would bring my family or a group of friends there to try and get our Mexican on.
The service is usually pretty good. The staff are very attentive and approachable and although it was crowded all the time, to me, it's well worth the wait.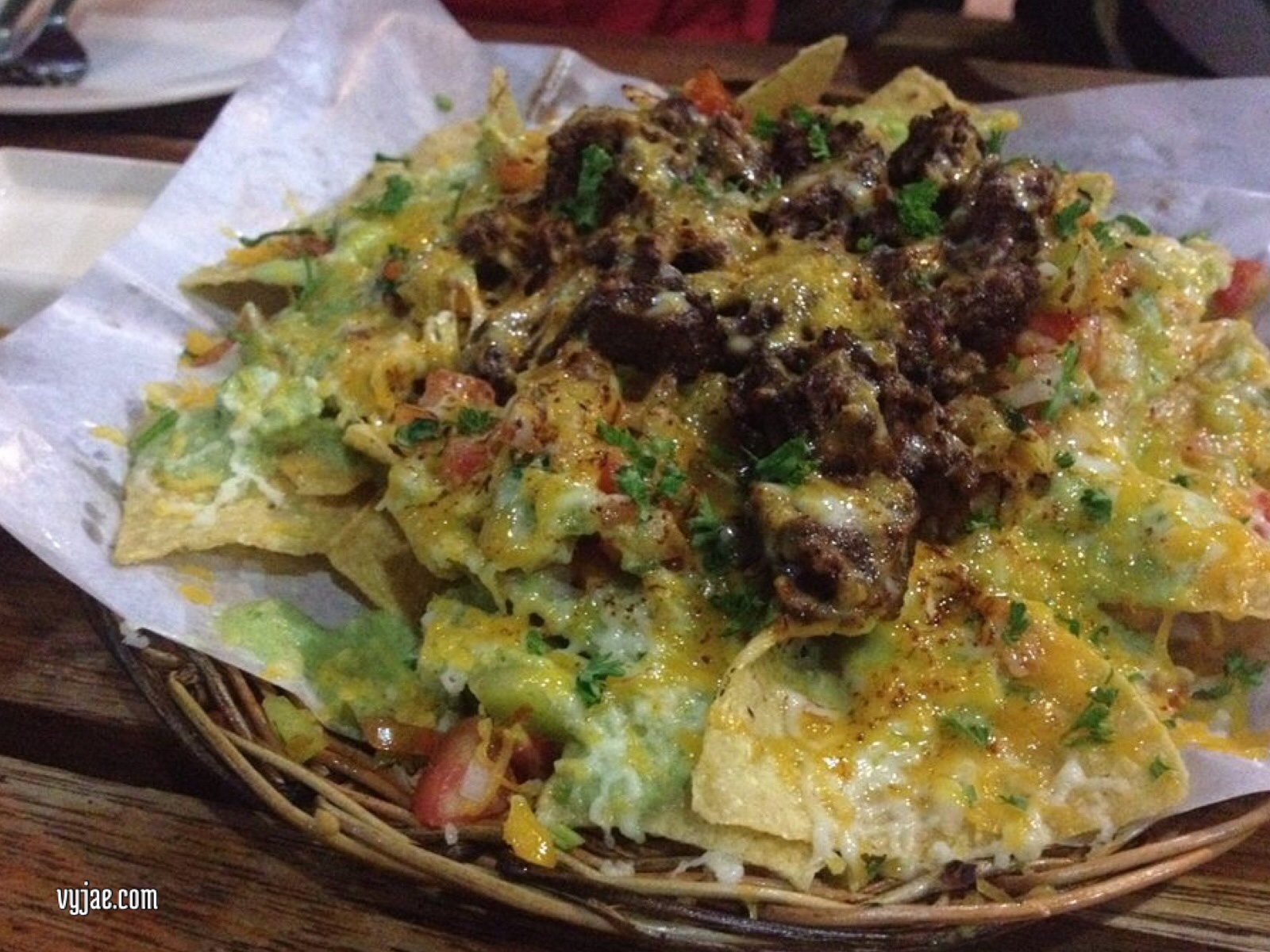 Because I am a creature of habit (once i find a favorite I stick with it and find it hard to move on, haha). I honestly haven't ventured past their other dishes, always ordering the usual Beef Nachos, Paella, served sizzling on a cast iron skillet, Chicken and Lamb Burrito, and the Burger.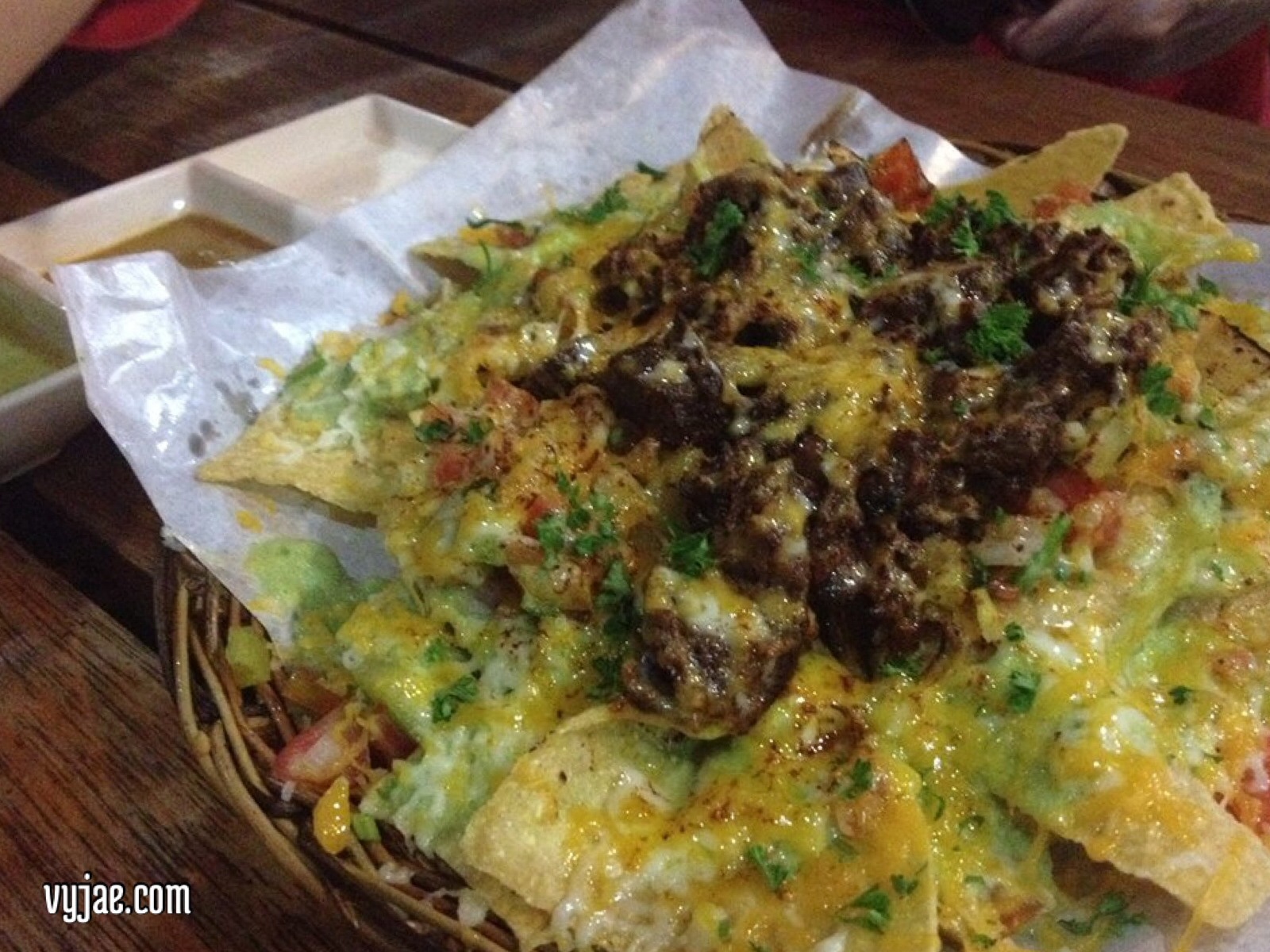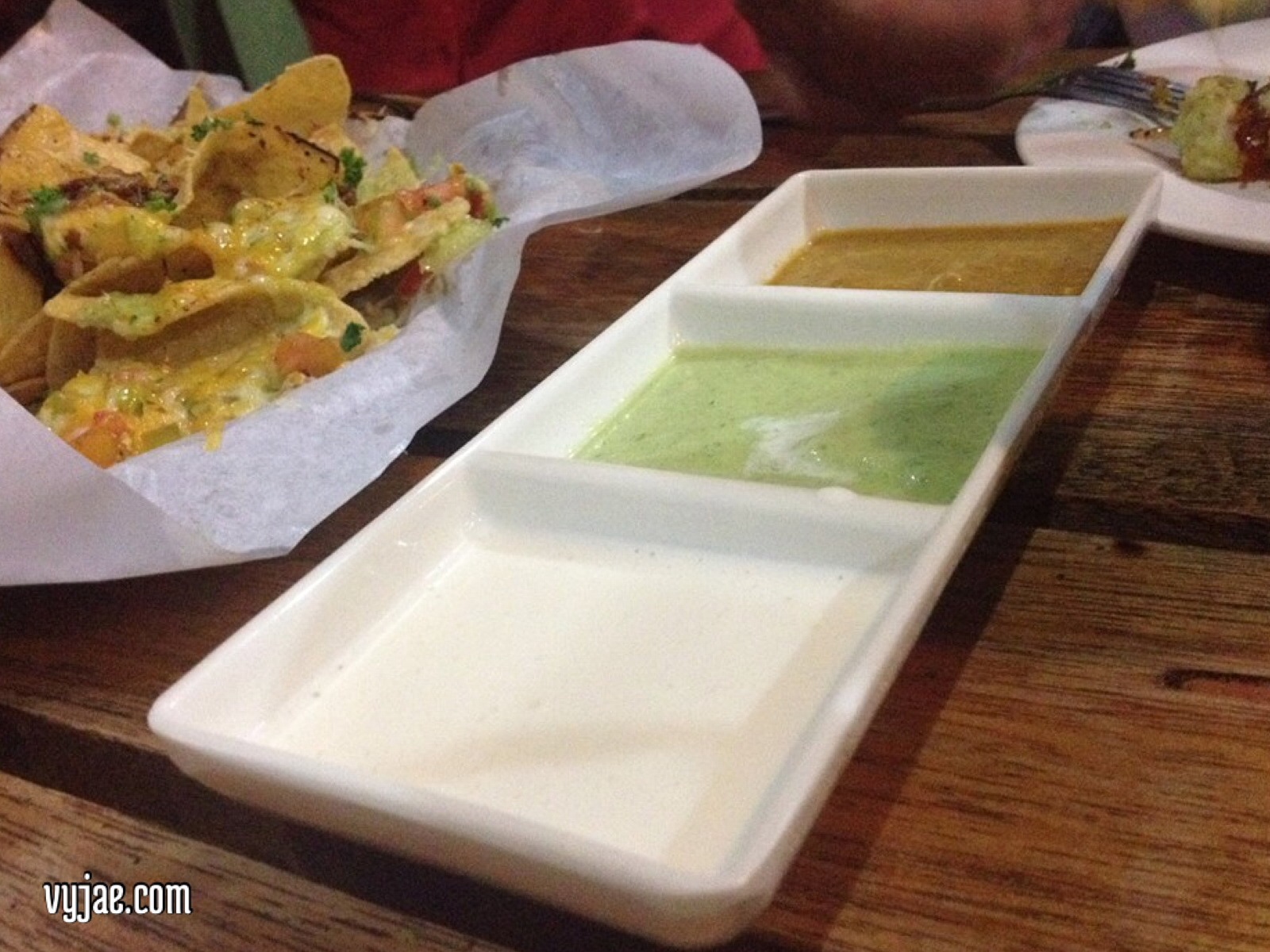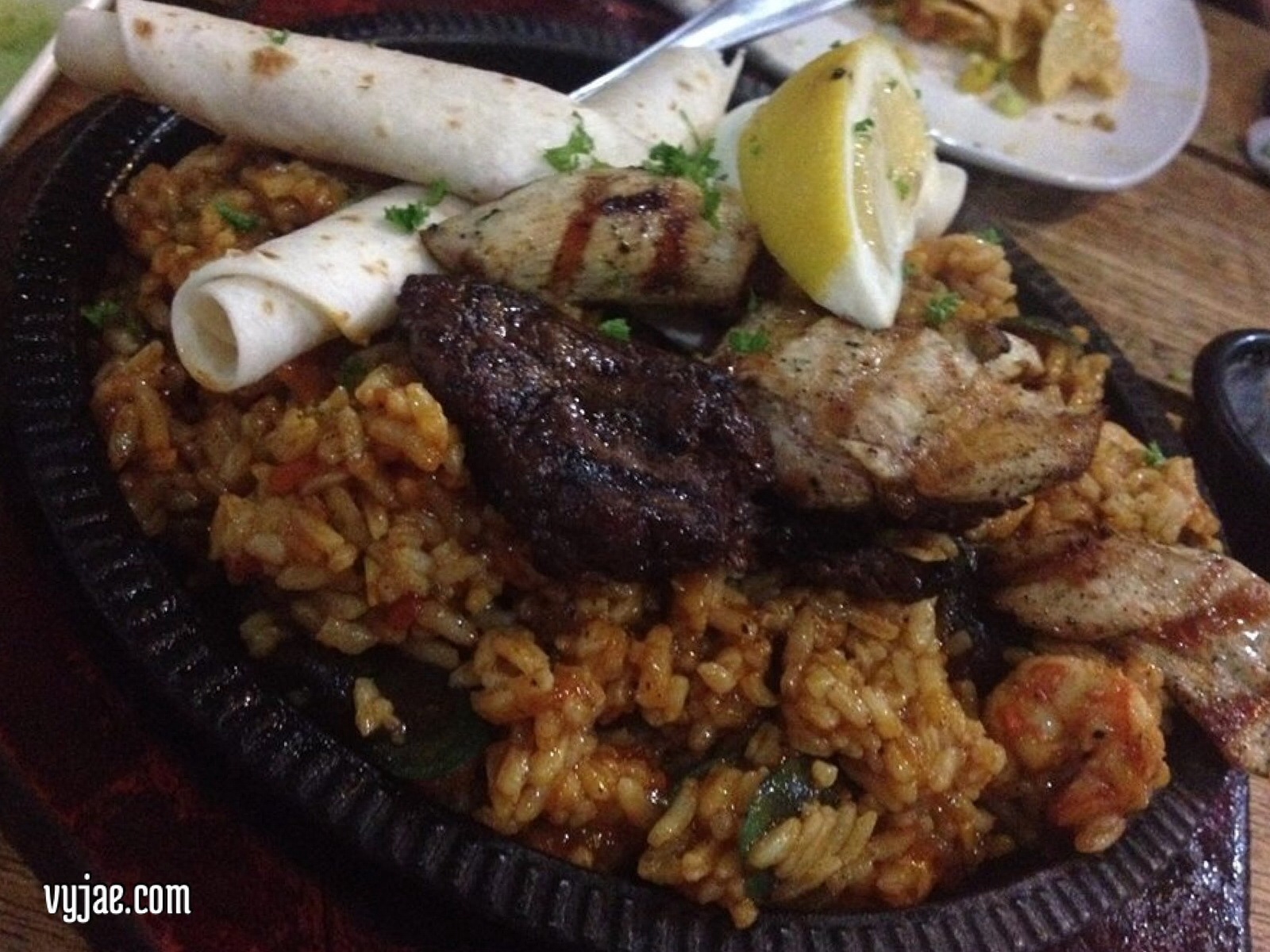 My brother Randel, who is also now hooked with it, said that Silantro actually has a lot more great food offerings that we got to try.
Seafood lovers should try their Seafood Paella. The medium-large shrimp are cooked in their shell for maximum flavor, in a spicy, garlicky, tomatoey basmati rice, which also comes with rich sauces.
So, from a cilantro hater, this place is fantastic!!
Great mexican food, simply superb! Service is fair, affordable, generous in portion size, filling and authentic. No reservations at Silantro Filmex Cantina, always on first-come-first-serve-basis but take note, they have limited parking available, so carpool if you can and definitely.. head on down!
Find Silantro Fil-Mex Cantina at #75 East Capitol Drive, Kapitolyo, Pasig City.
Akira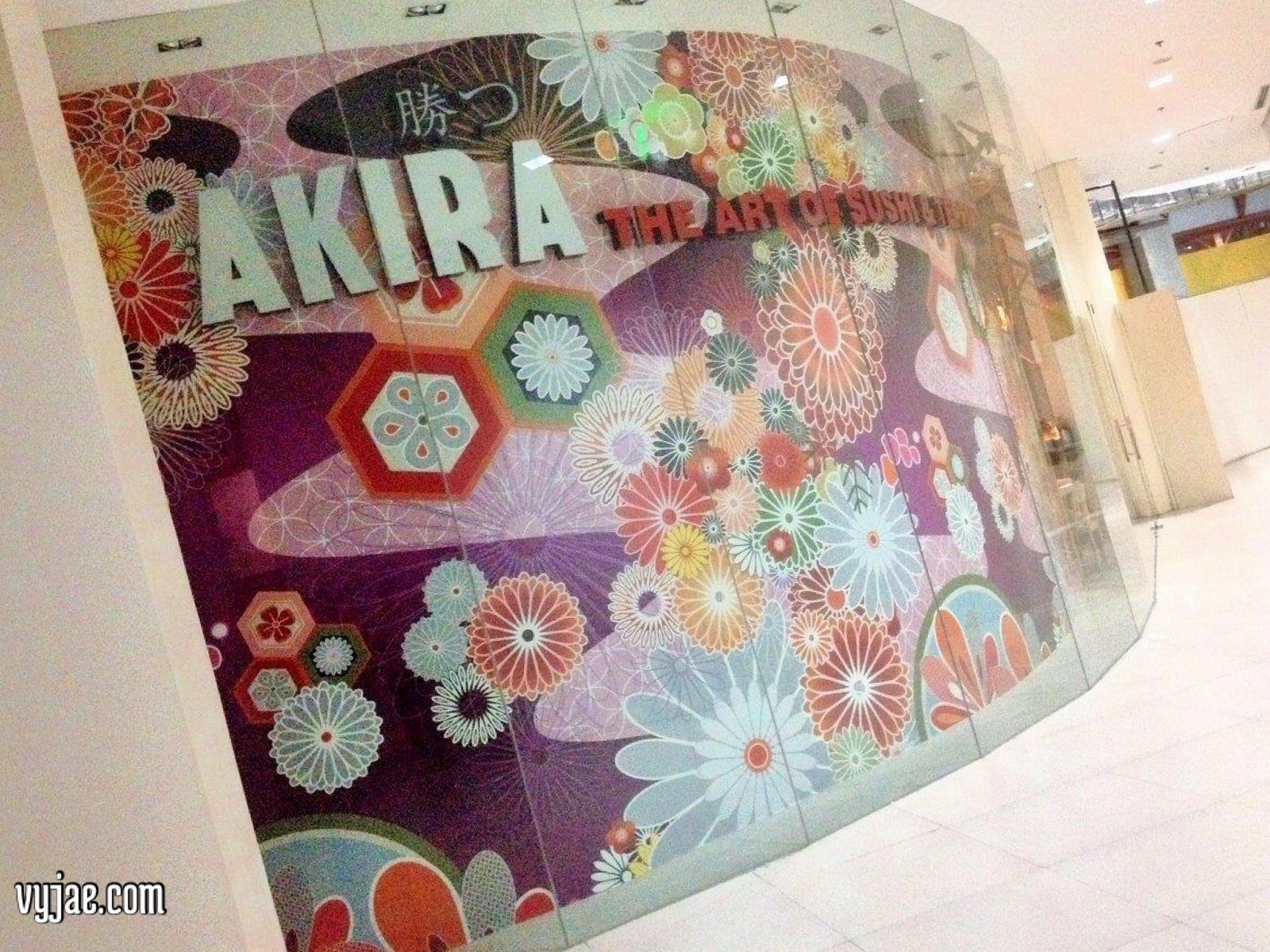 It was my first time here and I've heard so much good things about it from metro foodies. I guess that's why I had too high expectation about the place and its food offerings.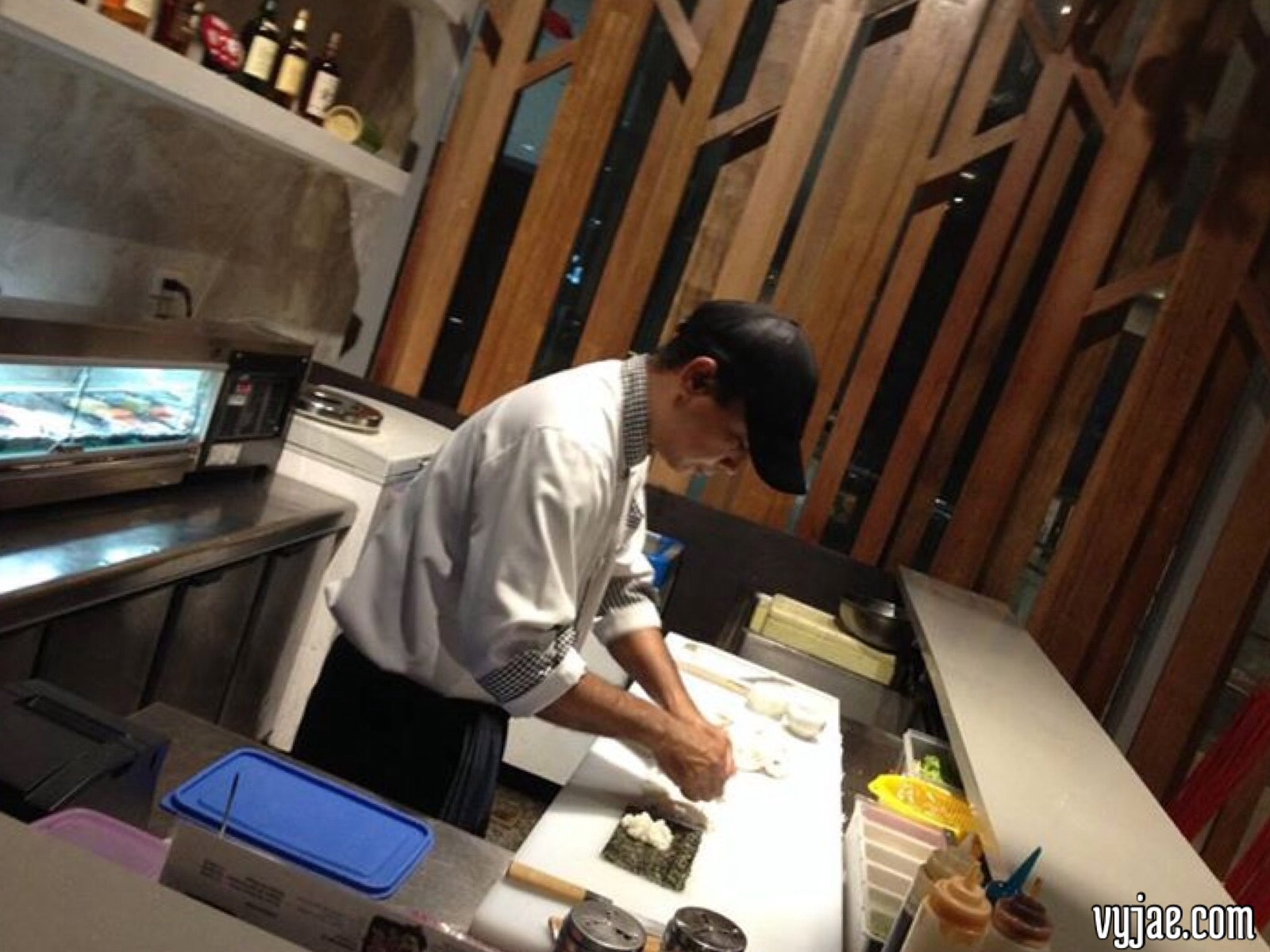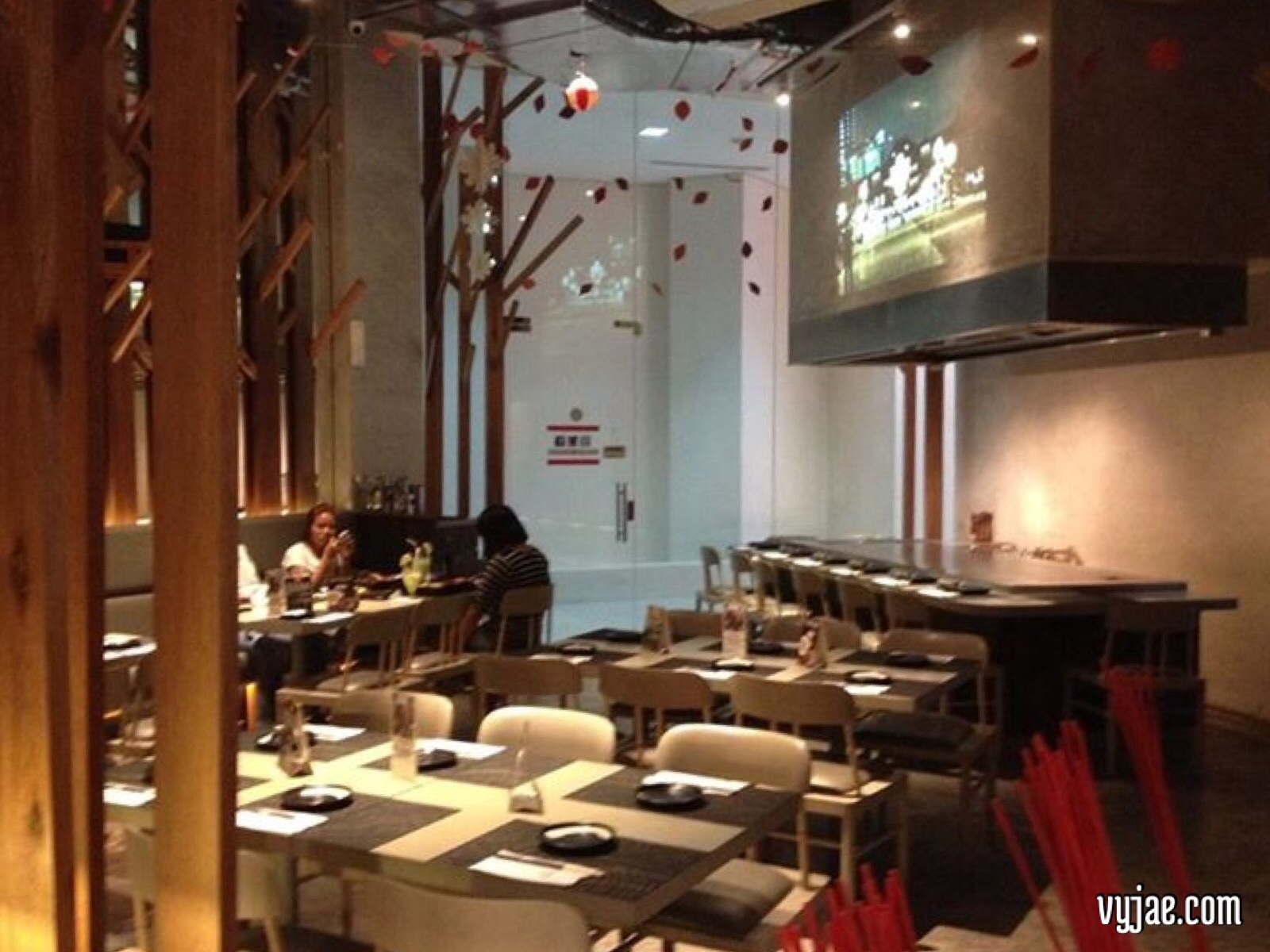 I love their Agedashi Tofu (Php148) one of their appetizers that I think I'd surely come back for. They used extra soft tofu (my guess) battered and fried, but it was so soft inside almost like eating taho with rich seasoned flavor.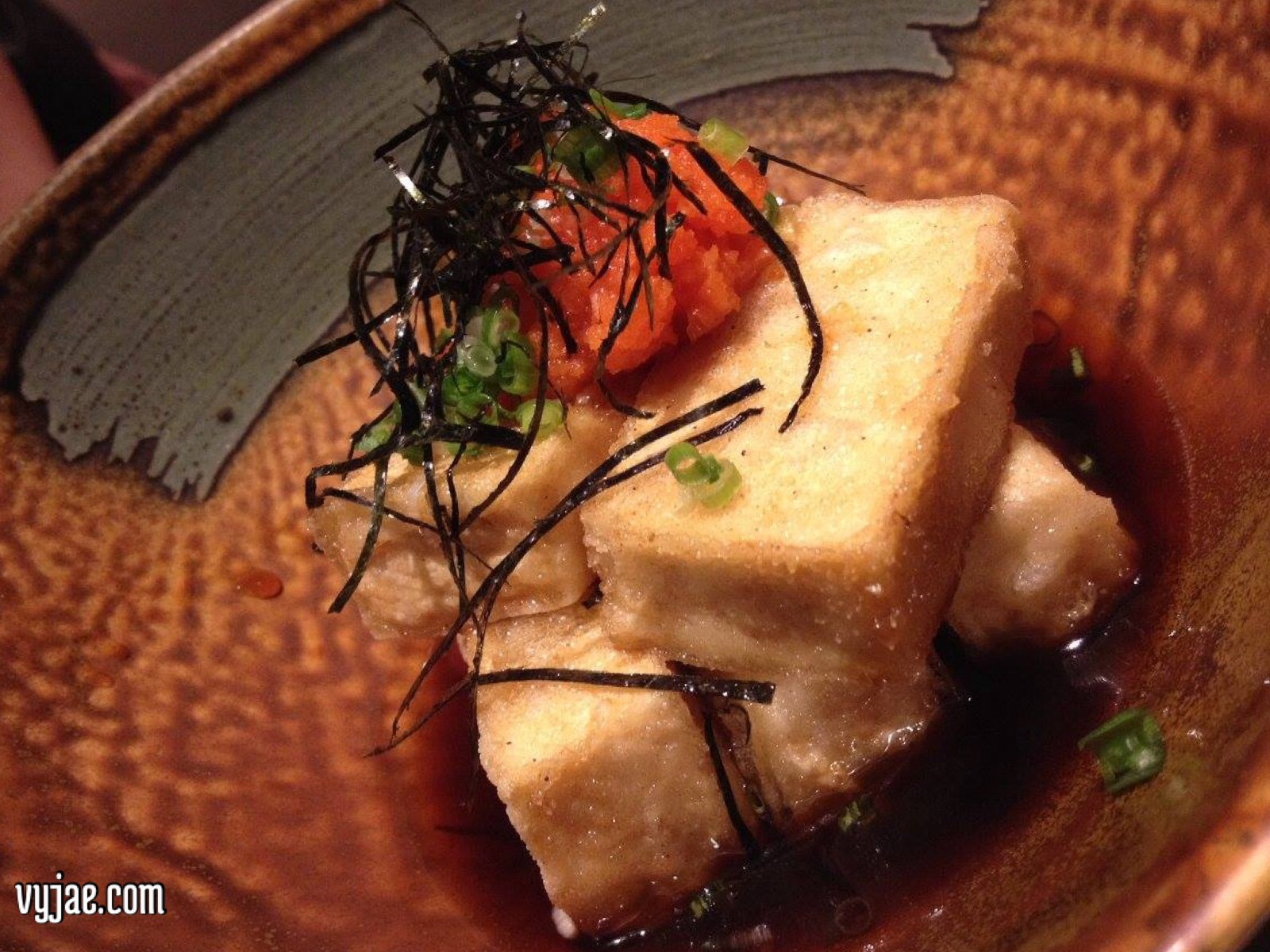 We ordered two types of sushi: First is the Akira Roll (Php348), Kani, Softshell topped with Tempura Bits Grated Cheese, Spicy Mayo and Tobiko, a combination so perfect, with the right kind of 'spicy' you wouldn't want to share it. Hehe; second is the Blow-Torched Maki (Php309) Tuna Salmon Kani Cream Cheese Mango Miso Mayo, kinda tasted like the ordinary California Maki, well may be because of the presence of mango and mayo. Both sushi are good for sharing.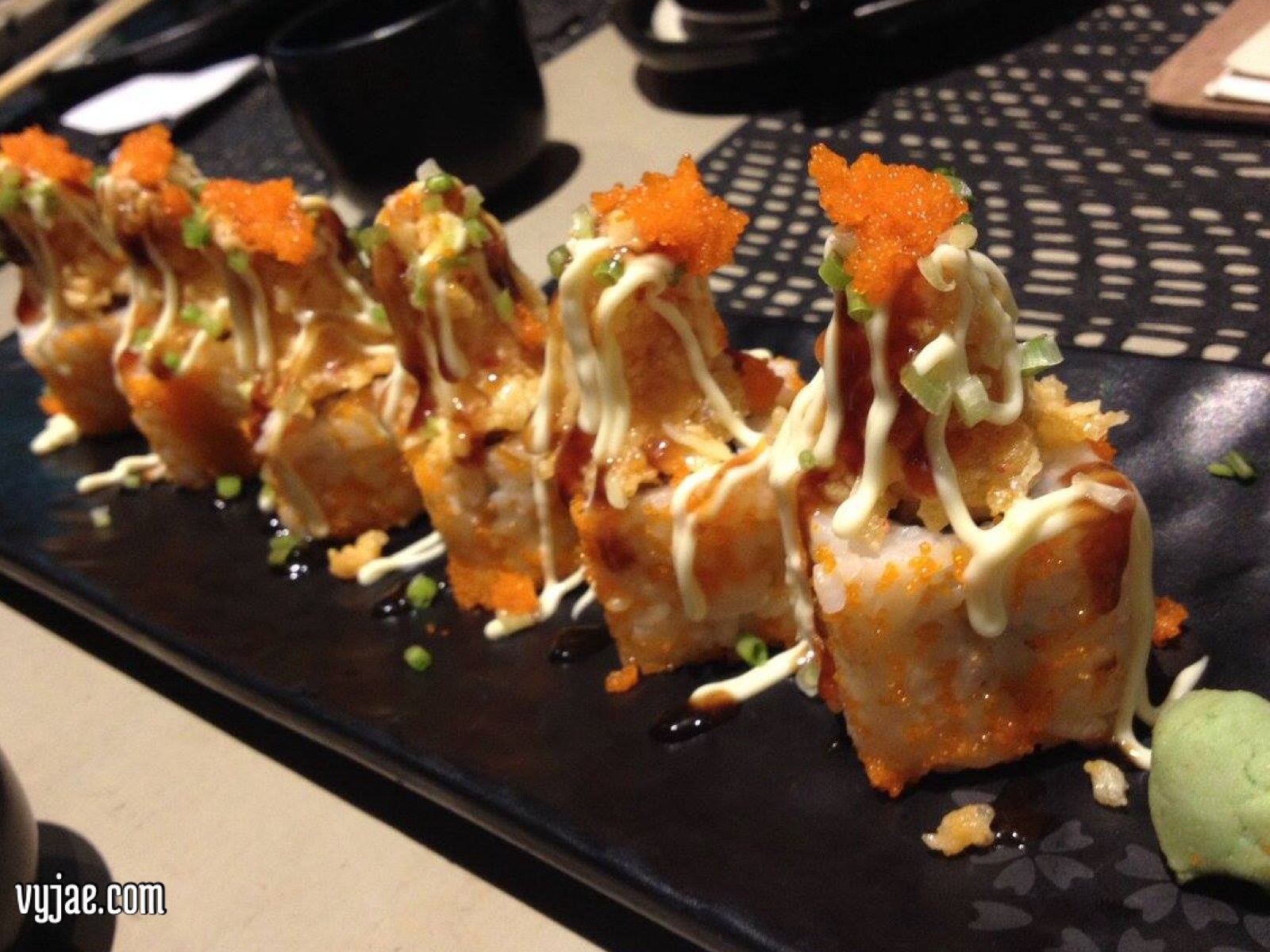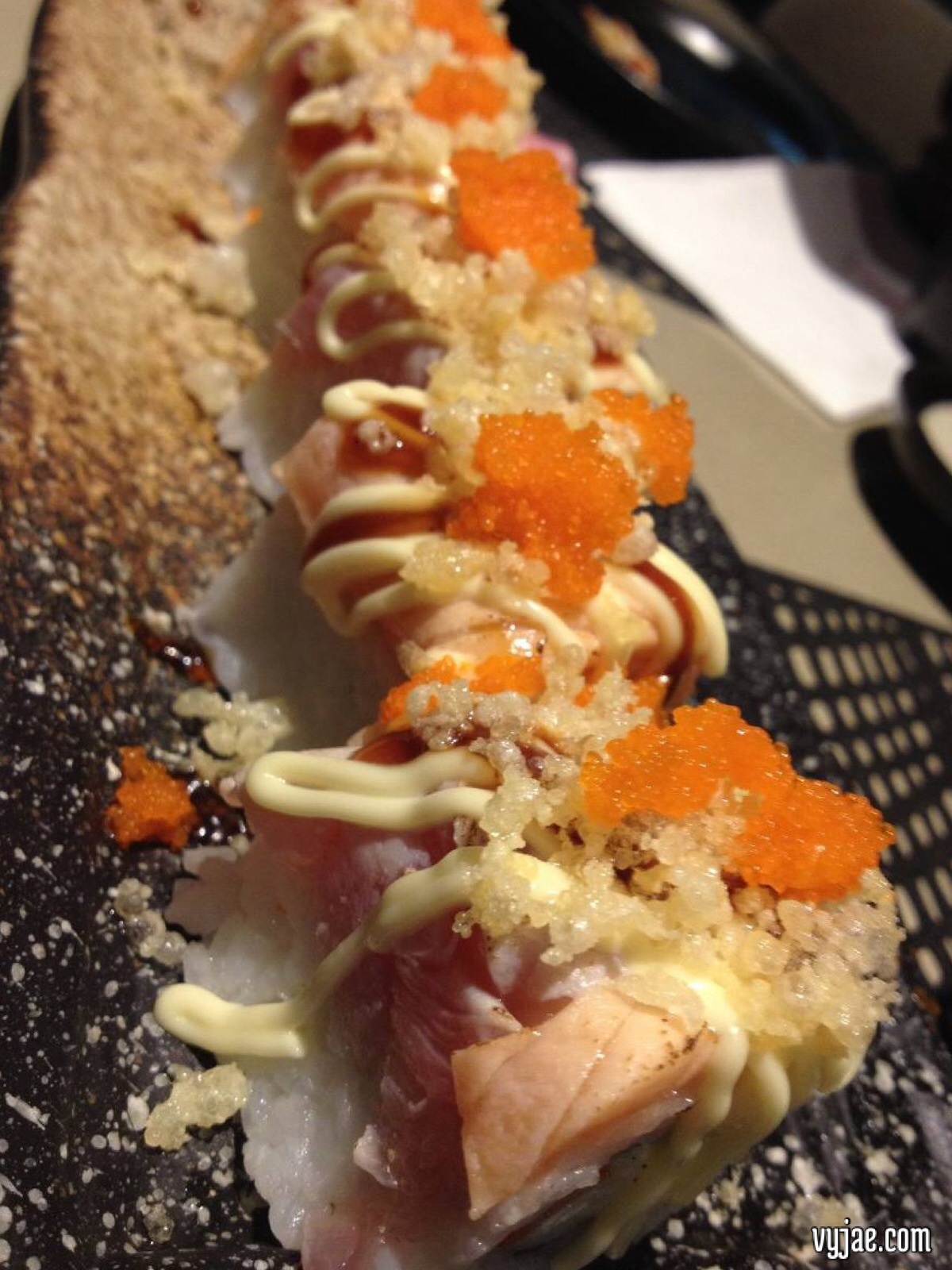 For Sashimi, we had: Mushroom Foil Yaki (Php268) an oven-steamed mushroom in foil, sounds healthy, and taste really yummy.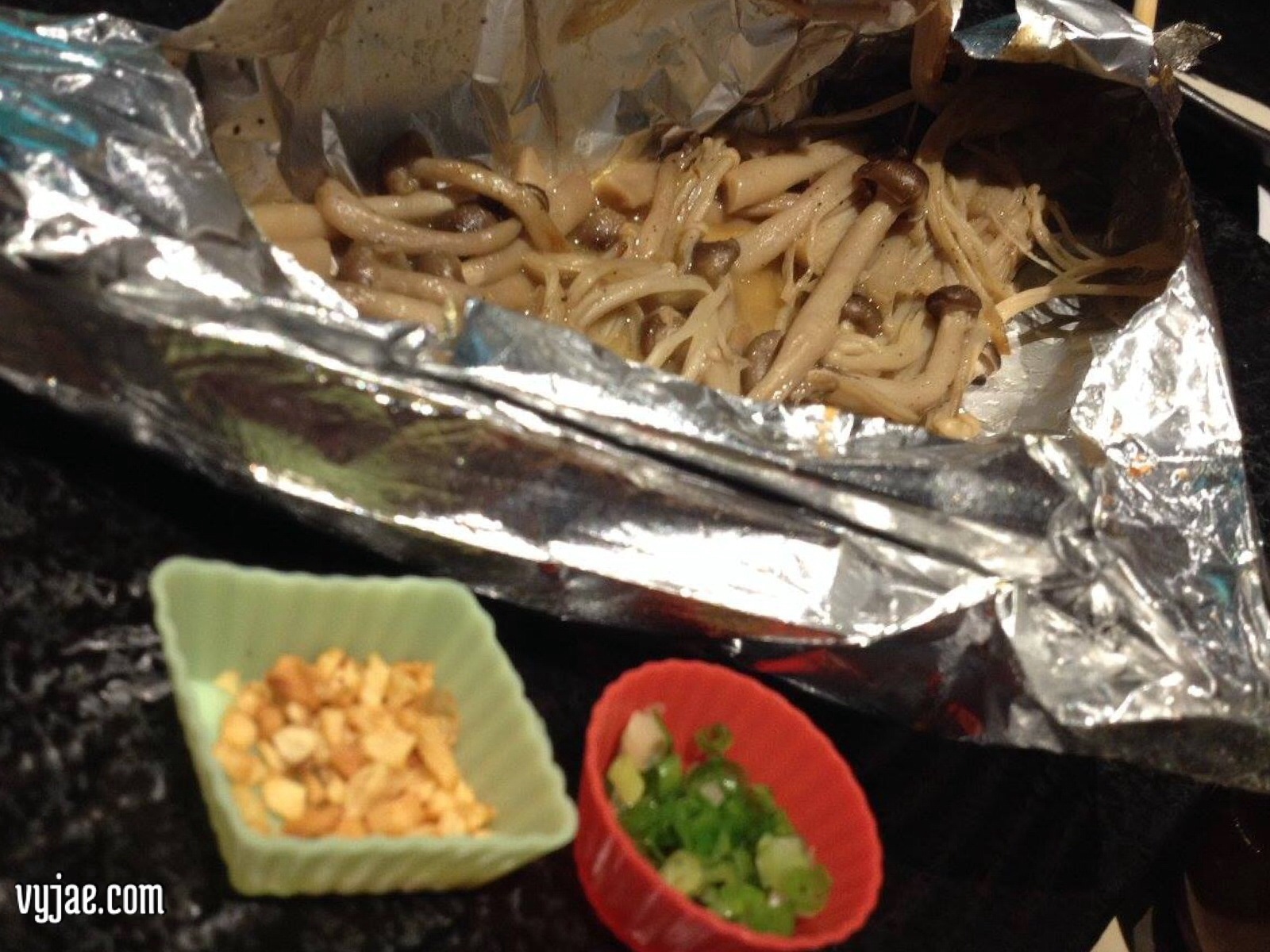 I am not a fan of Uni Sashimi (Php318), although it kinda taske like oyster or 'talaba' which I am a fan of, but my companions were craving for it so we ordered one, and tried it too. Still am not a fan. Hehe.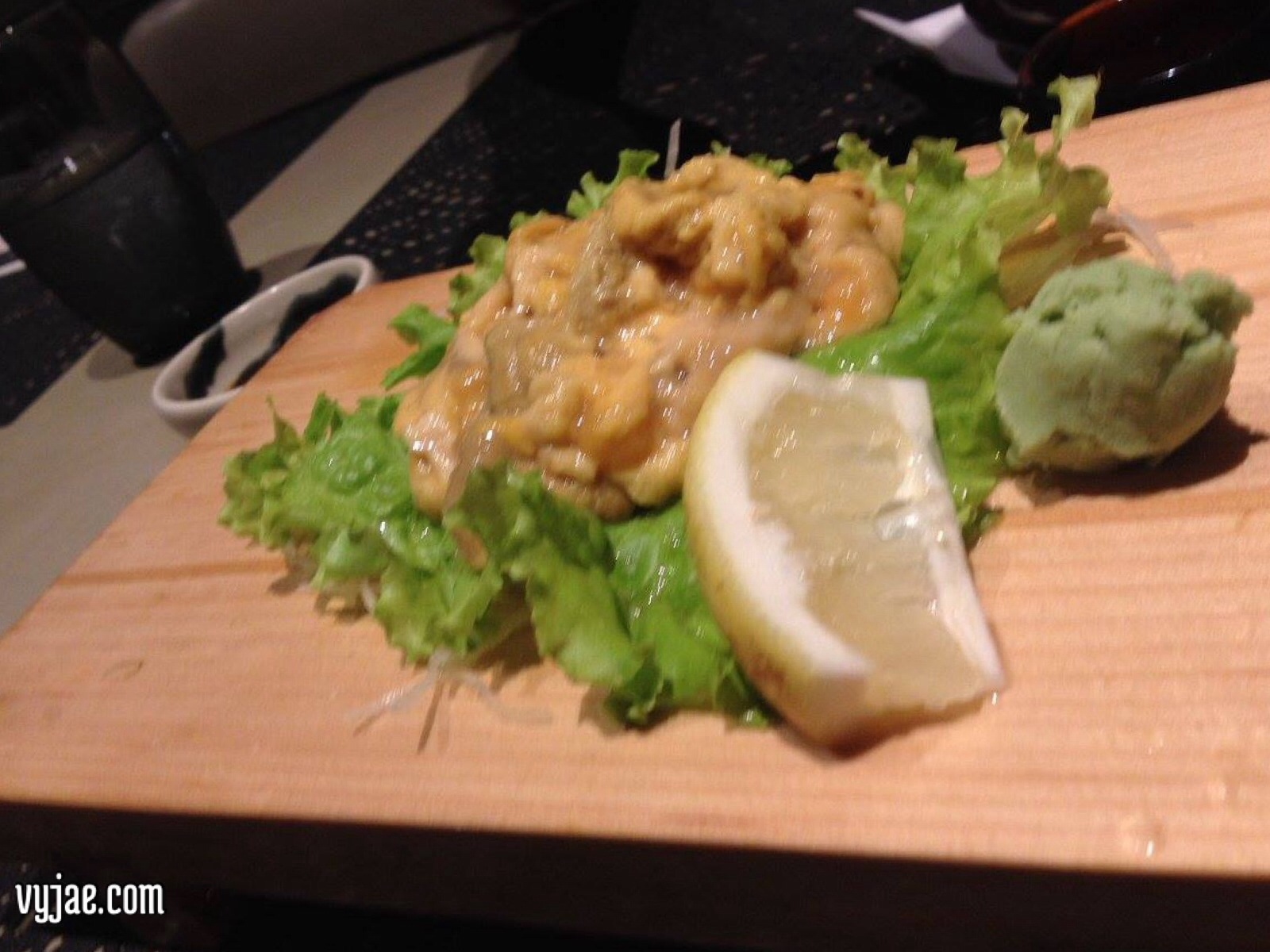 We ordered two sets of Salmon Sashimi (Php248), and it was fresh and well, as expected… it's all about the freshness.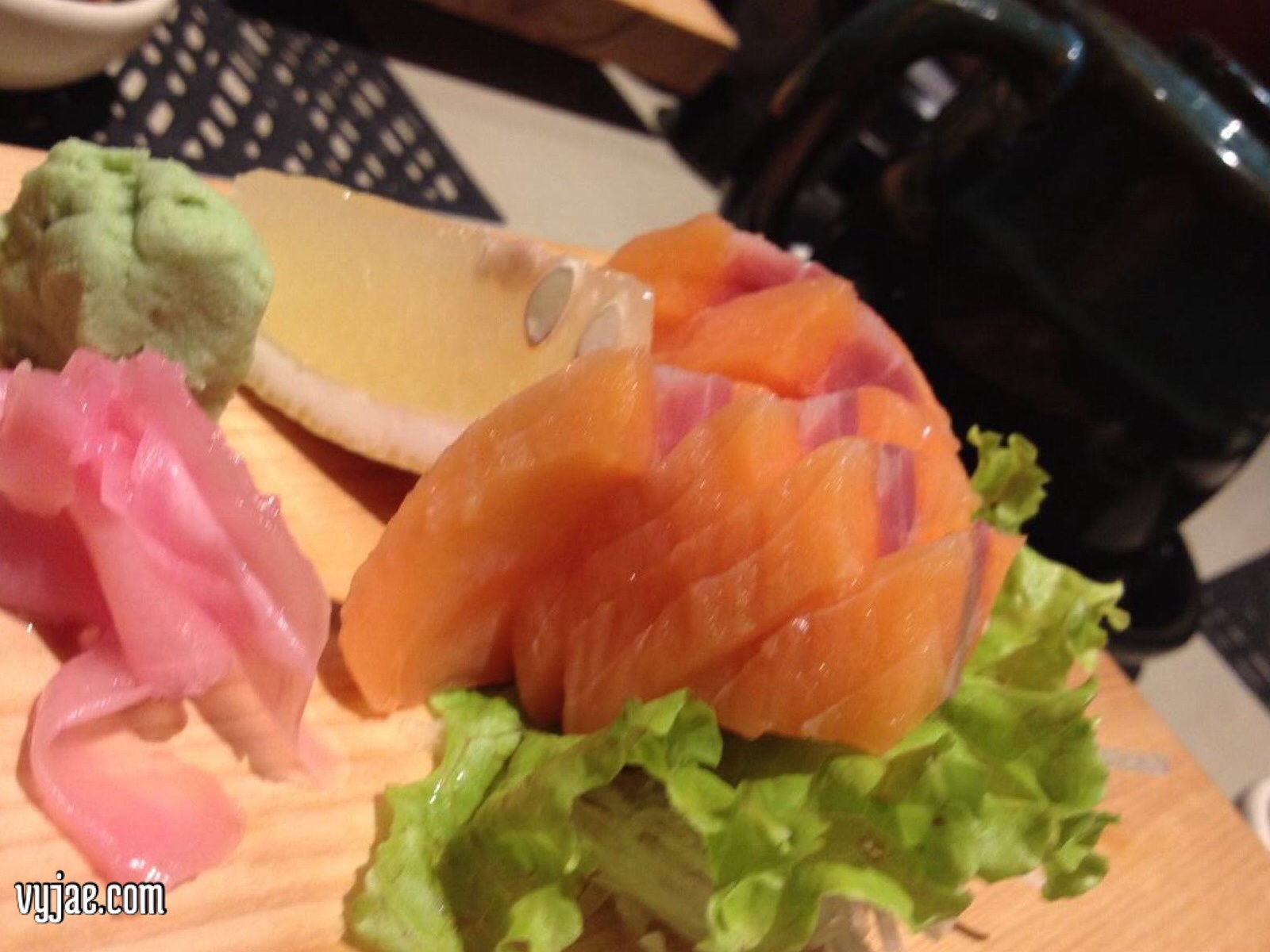 Tempura Udon was my least favorite among those we ordered. At Php348 it was quite pricey. It was Tempura on a Noodle soup that tasted a bit blunt.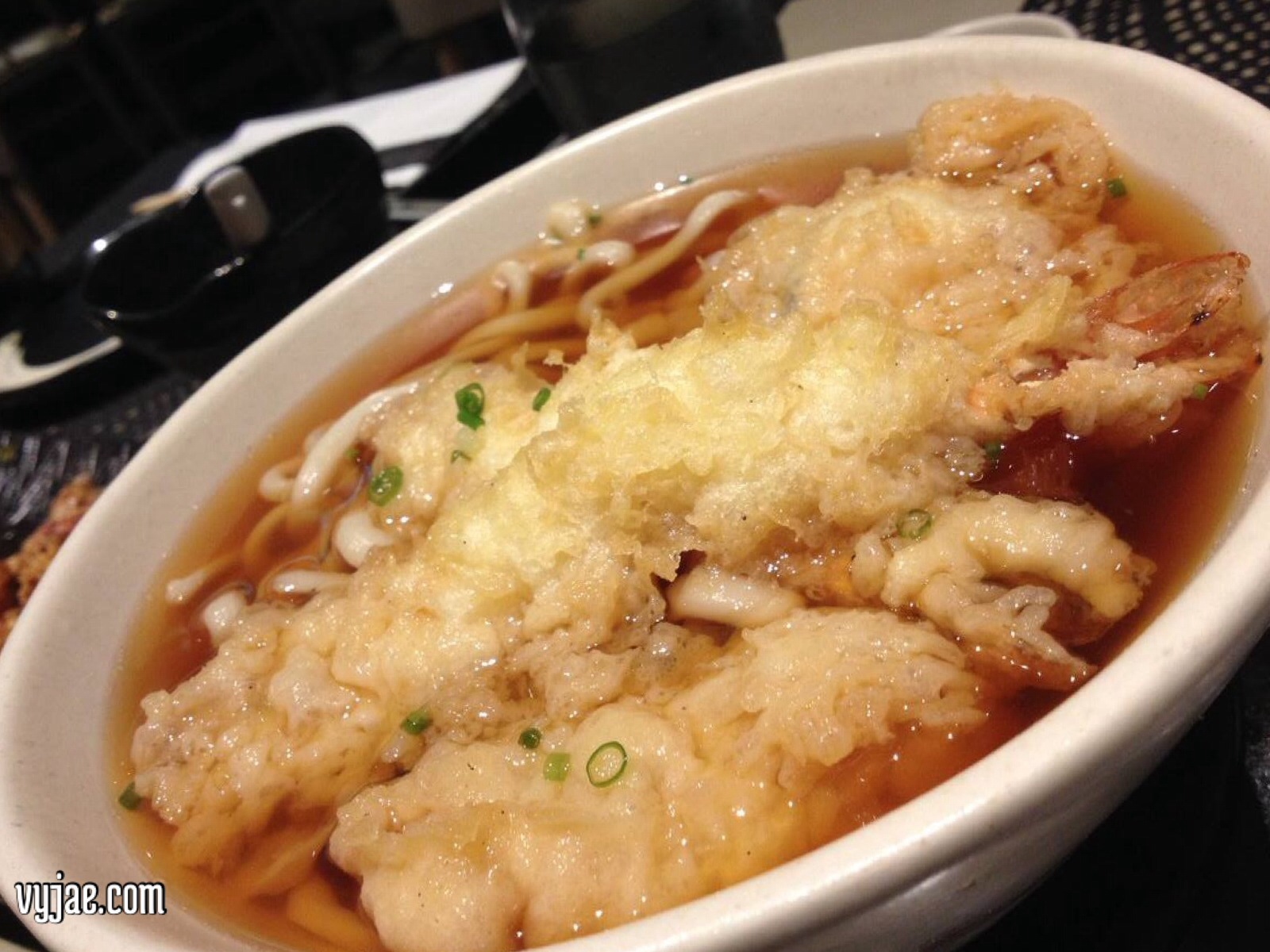 My favorite was the Chicken Teriyaki (Php288), it is broiled/grilled chicken with teriyaki sauce and lots of minced garlic. You'd definitely want to order plain rice with this.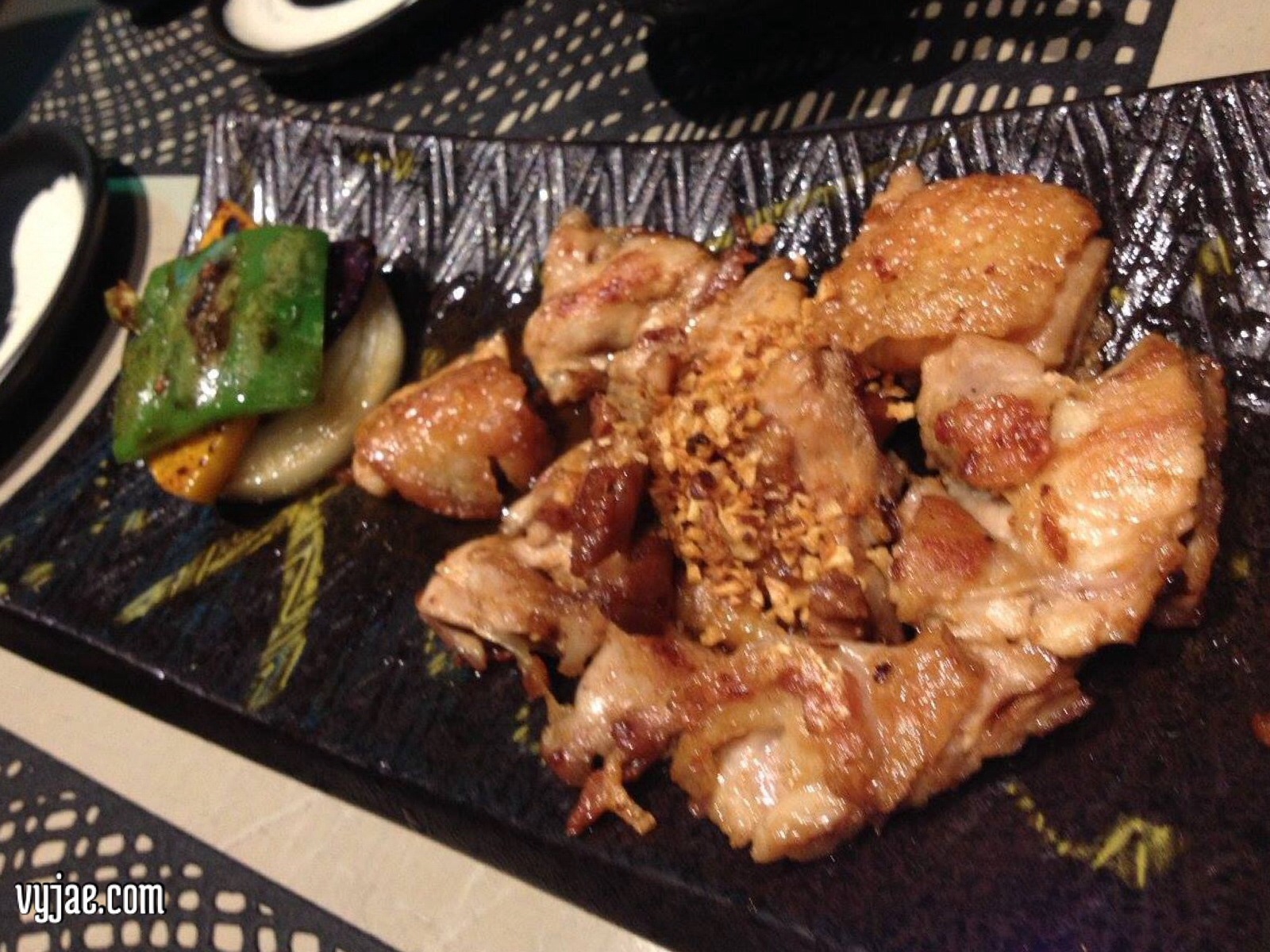 In general, the food was okay, kinda pricey though. They have a wide range of wine on display as well as cakes and desserts. The service was just fine but I noticed some of the crew looked tired and inattentive. The general ambiance of the resto was as expected for casual dining.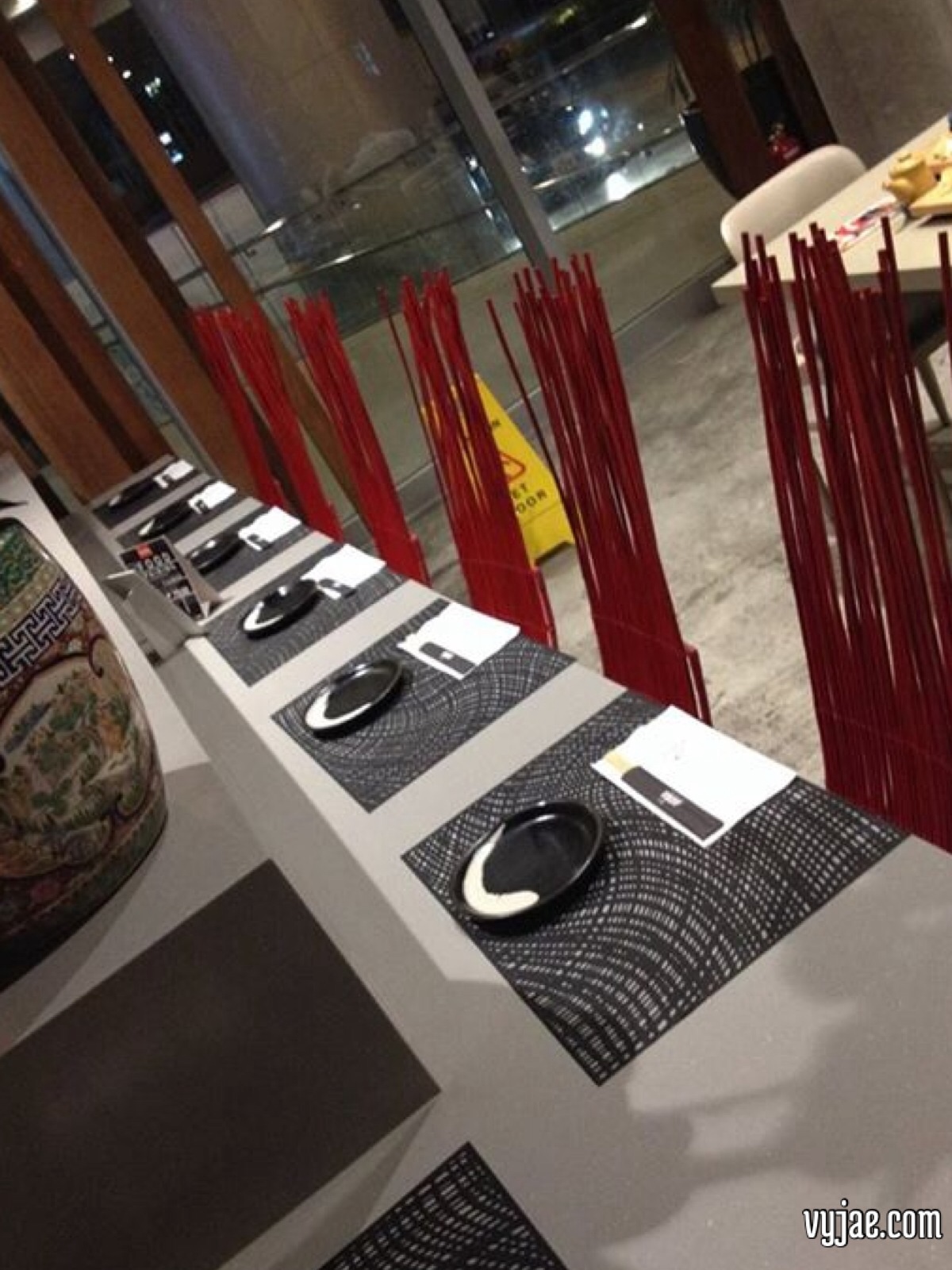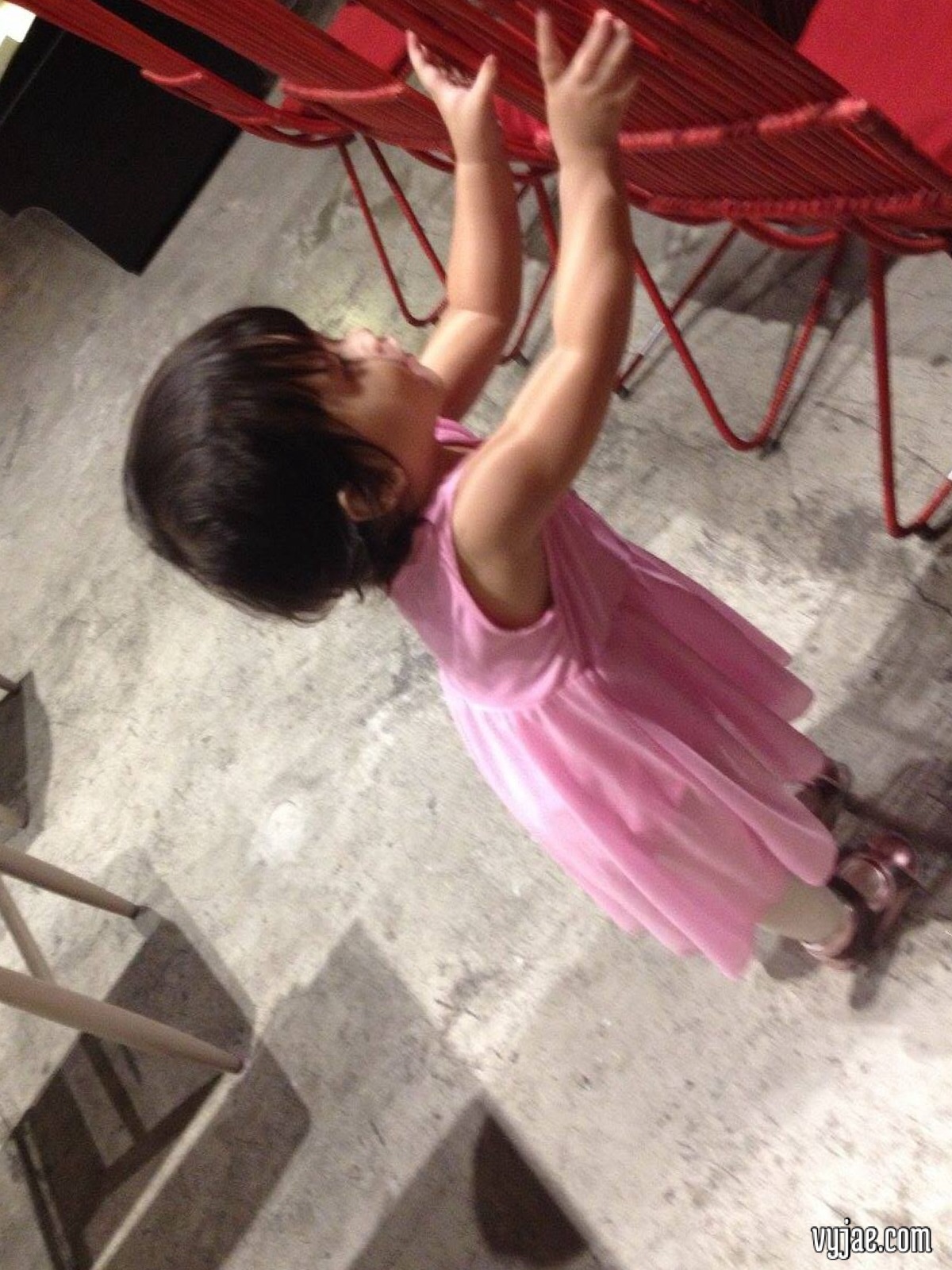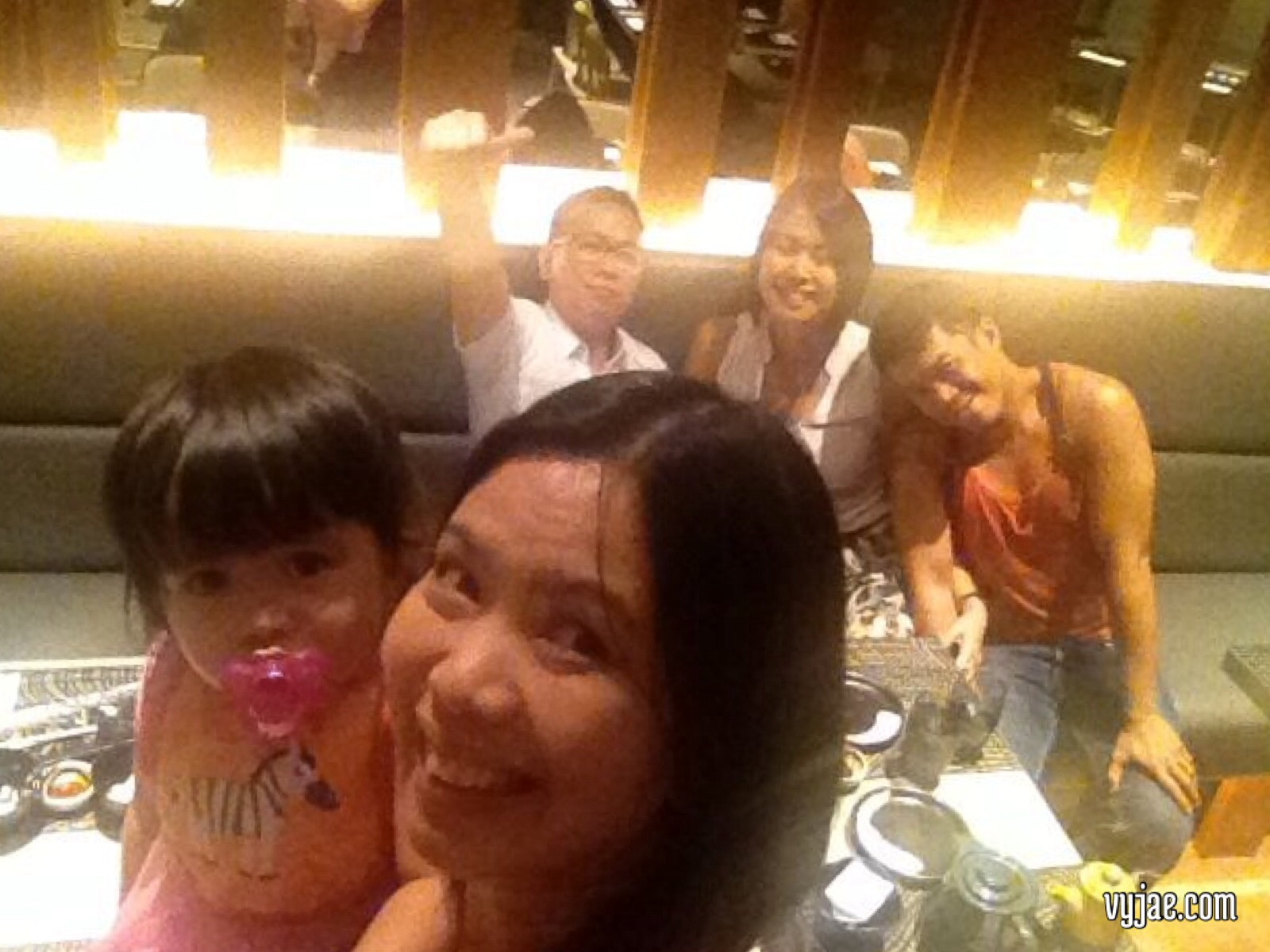 Akira is situated at the Ground Floor of Alphaland Makati Place in Ayala Avenue Extension Corner Malugay Street, Bel-Air, Makati City. they also have branches at Shangri-La Plaza Mall, BGC Taguig and at Robinson's Magnolia in Quezon City.
Lemongrass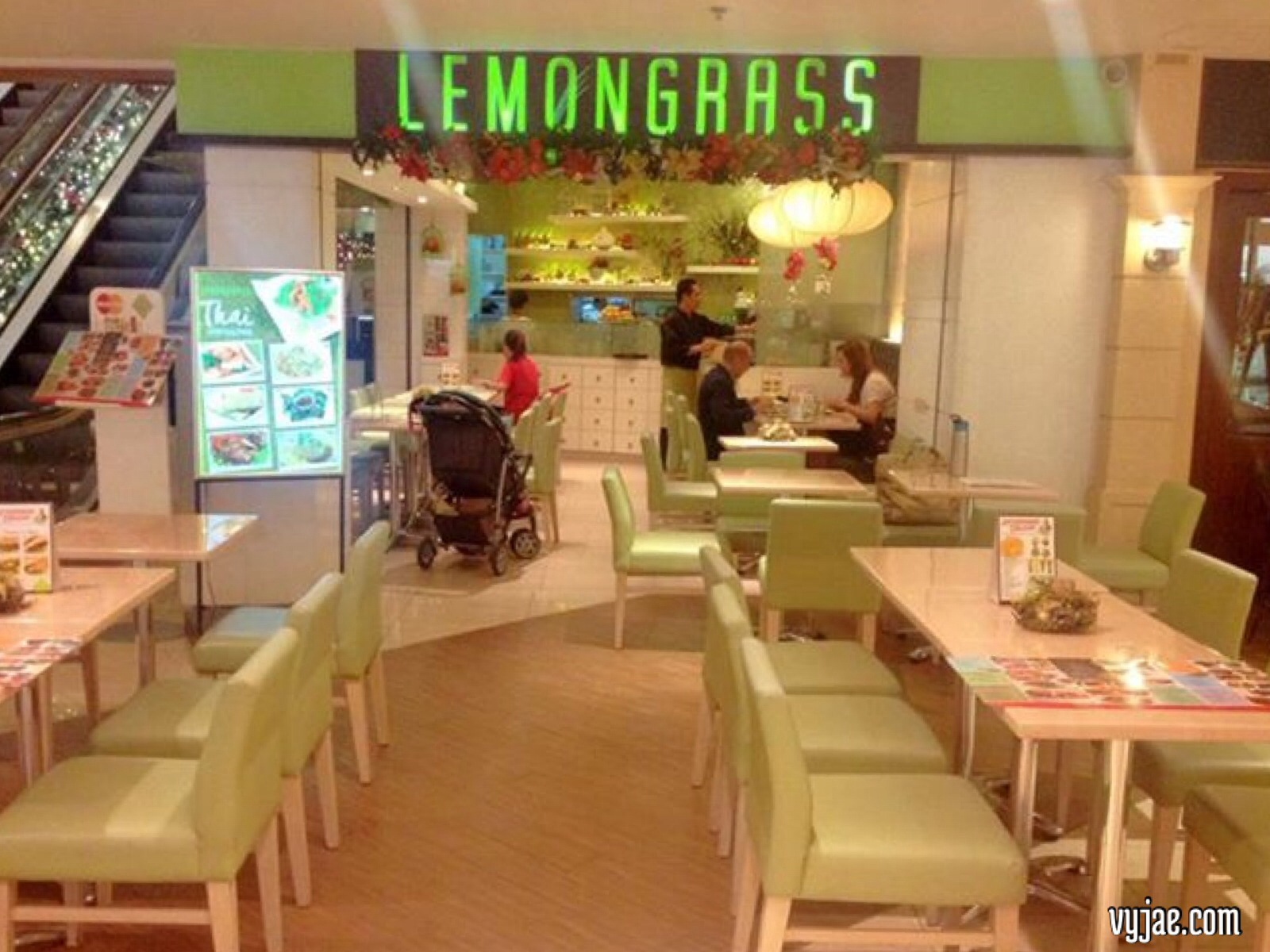 Craving for an authentic Thai Cuisine? Have a quick stop right at Lemongrass Asian Cafe Bistro at the ground level of the East Wing of Shangri-La Plaza Mall in Mandaluyong City. It's quite easy to spot because it stands right by the escalator.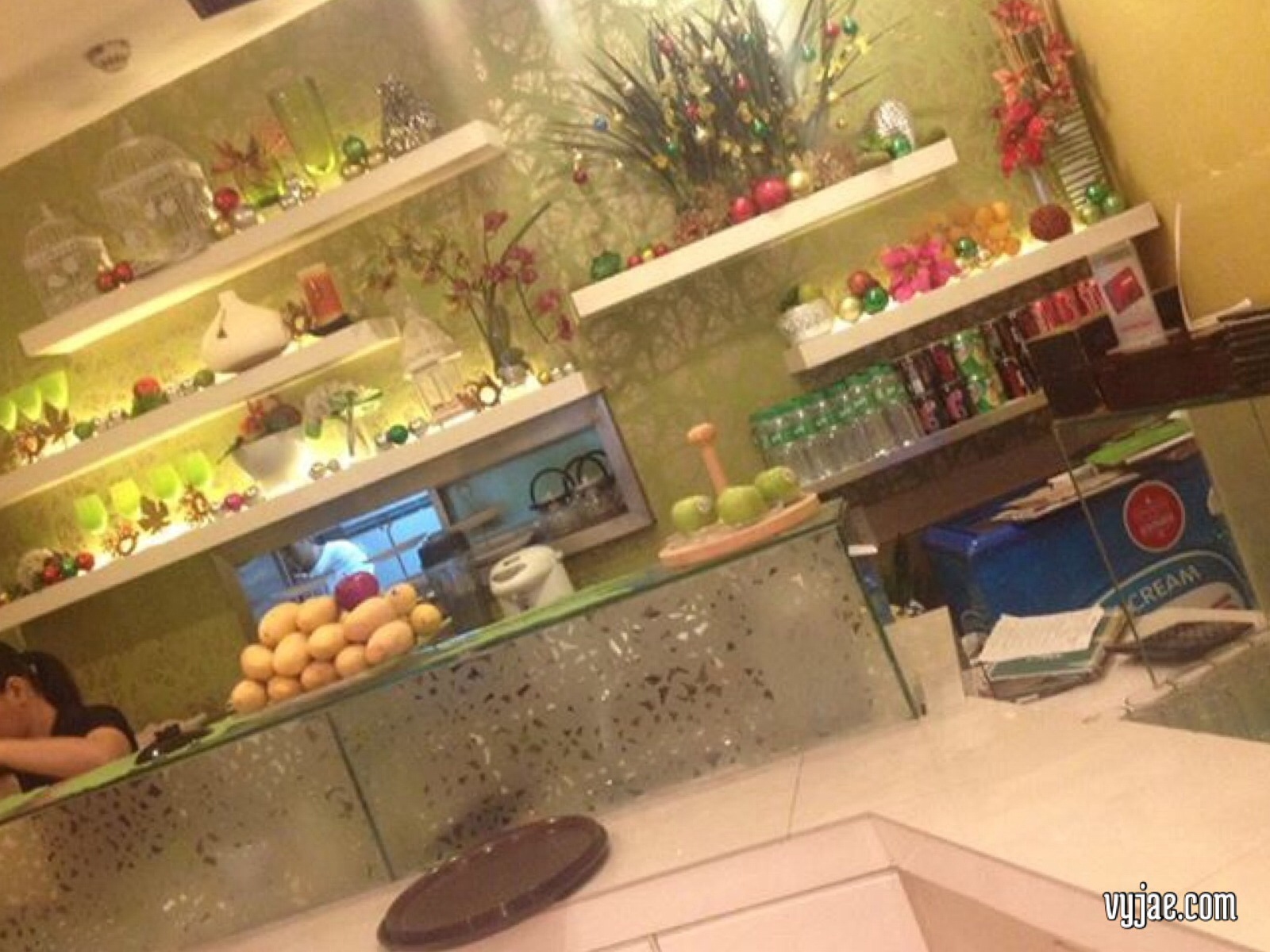 Lemongrass is one of our go-to's when we're craving Thai. It has a very cool ambiance and clean open surroundings, with apple green as its color motif making it very refreshing to the eyes.


It has been one of my quick stop restos. Absolutely worth every peso to quell the Thai craving one have. I especially come back for their beef noodle soup, perfect for a rainy day season.
I recently brought my parents there and they both enjoyed the food so much. We ordered Thai Satay Chicken (P175), the Thai version of barbcued chicken on sticks which is good for 3 to 4 people. It comes with peanut sauce and some sort of a 'kinilaw na cucumber' (not pickled) the ensemble is just perfect.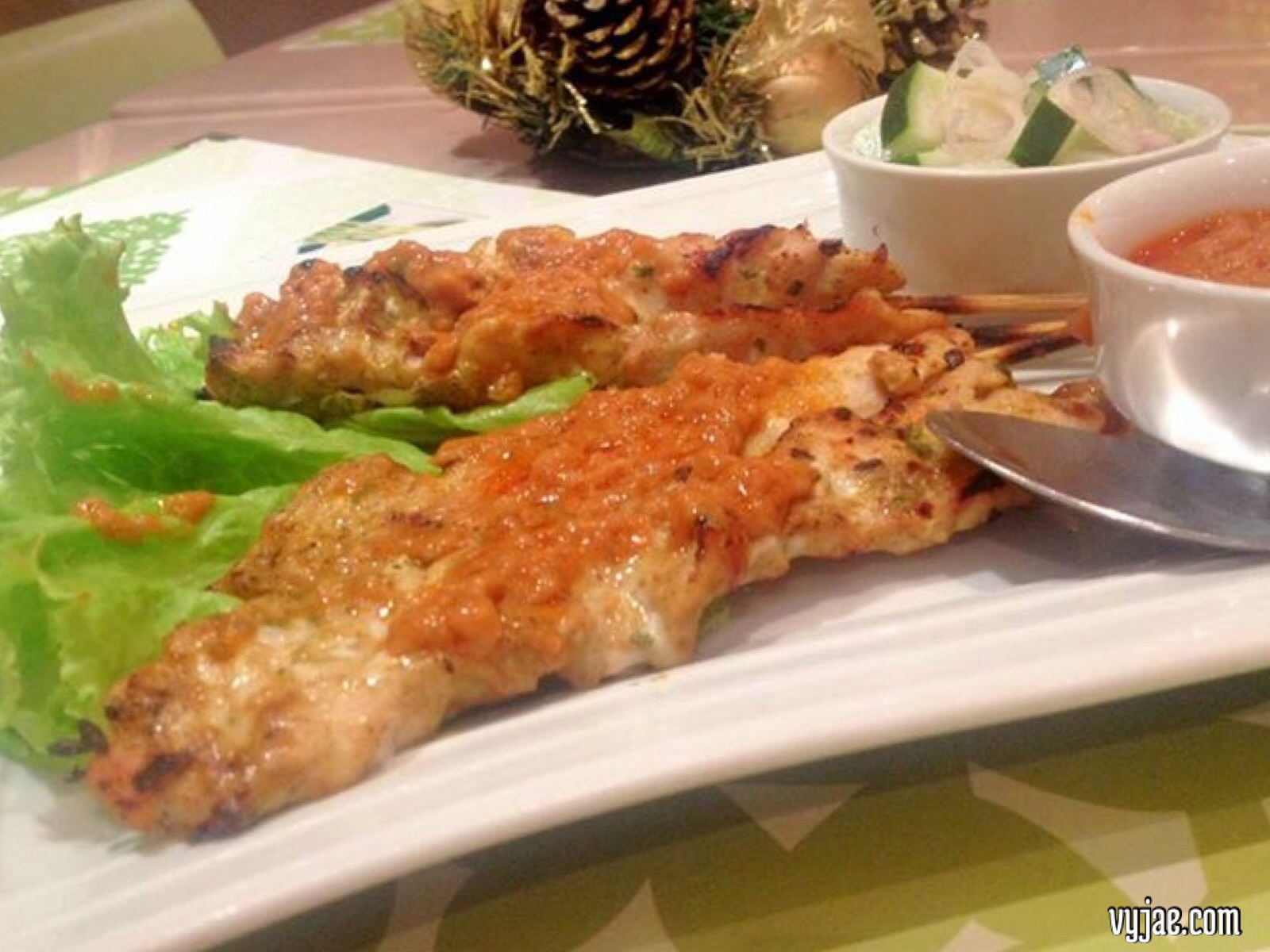 We also got their Pad Thai Noodles (P309) also comes in a big serving that is good for sharing. The noodle is just so flavorful with chicken strips, mongo sprouts, and peanuts blended in sweet special sauce and chili flakes. Makes you feel full.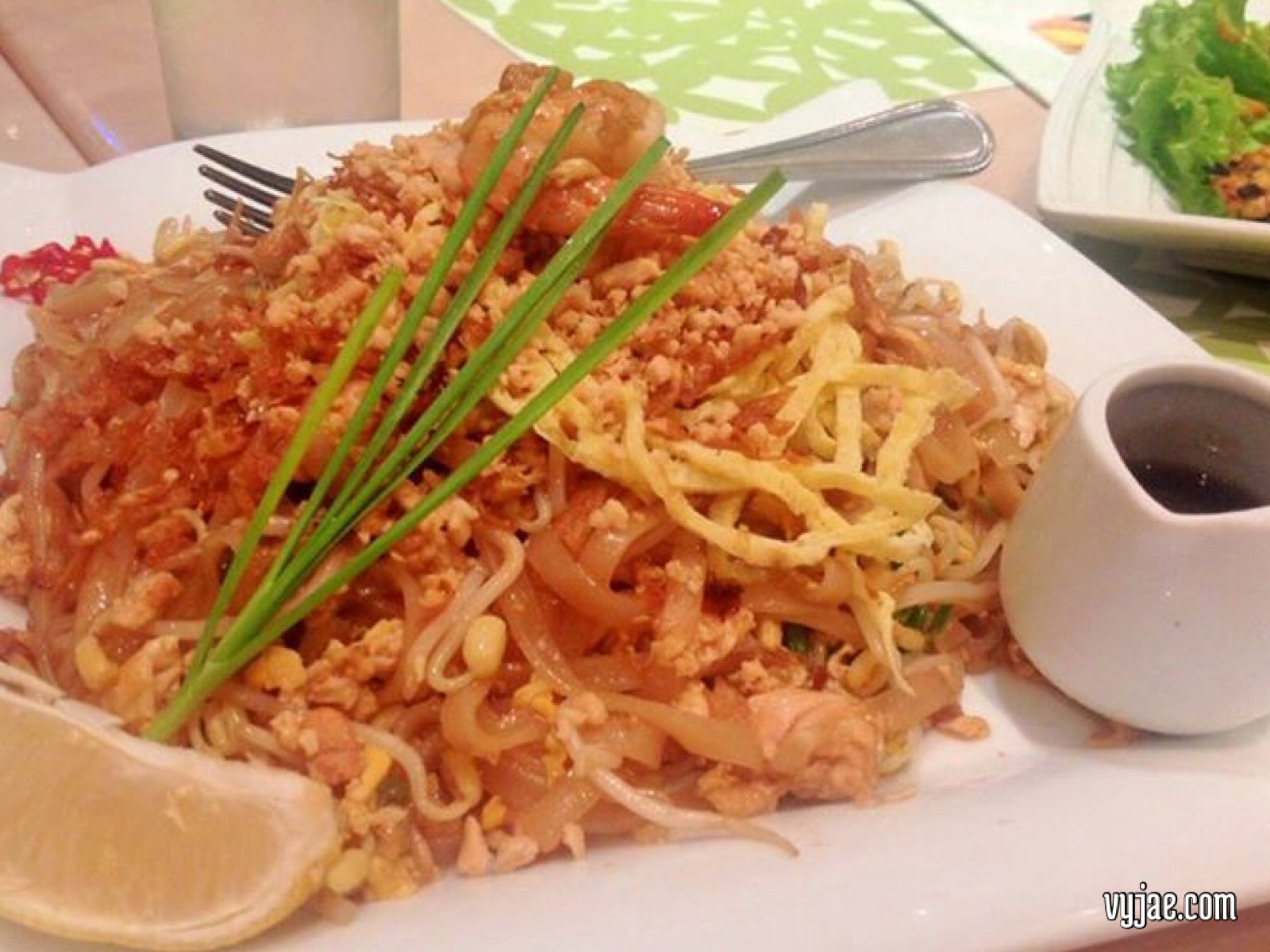 And, of course, my favorite, the mouthwatering 5-spice Beef Brisket Noodle Soup (P275) the best I've ever tasted. My dad and mom agrees with me in saying it was the best beef brisket in town. The serving is also good for sharing, but believe me, you wouldn't want to share it when you try it. Haha. (Sorry, forgot to take a photo of this one)
Lastly, we ordered Sticky rice with Mango (P109) for dessert. It comes with coconut milk syrup and vanilla icecream… again you would not want to share this one, hehe.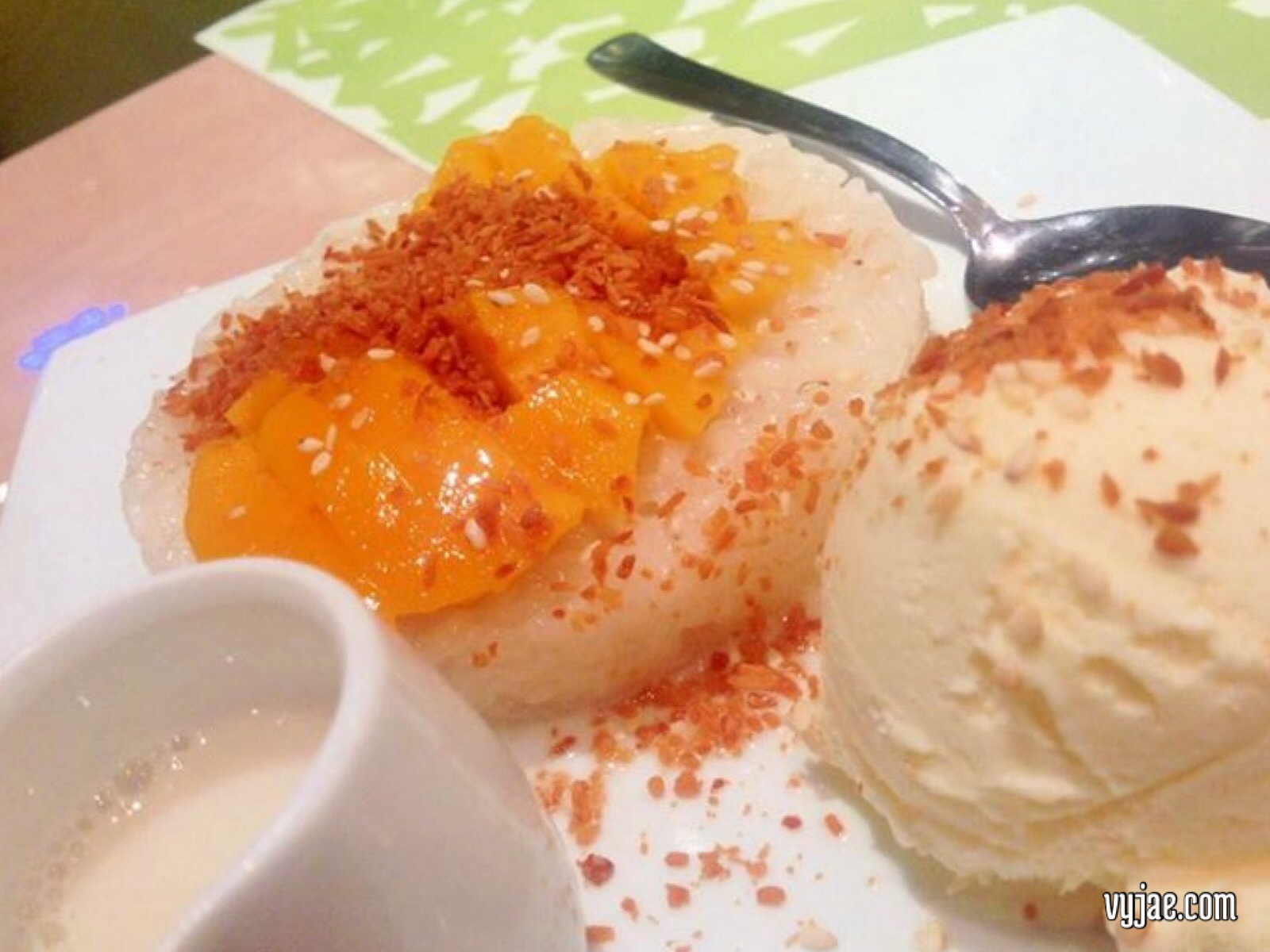 All in all, I guess we all went home satisfied. My parents said they were definitely coming back to Lemongrass. Need I say, I highly recommend it!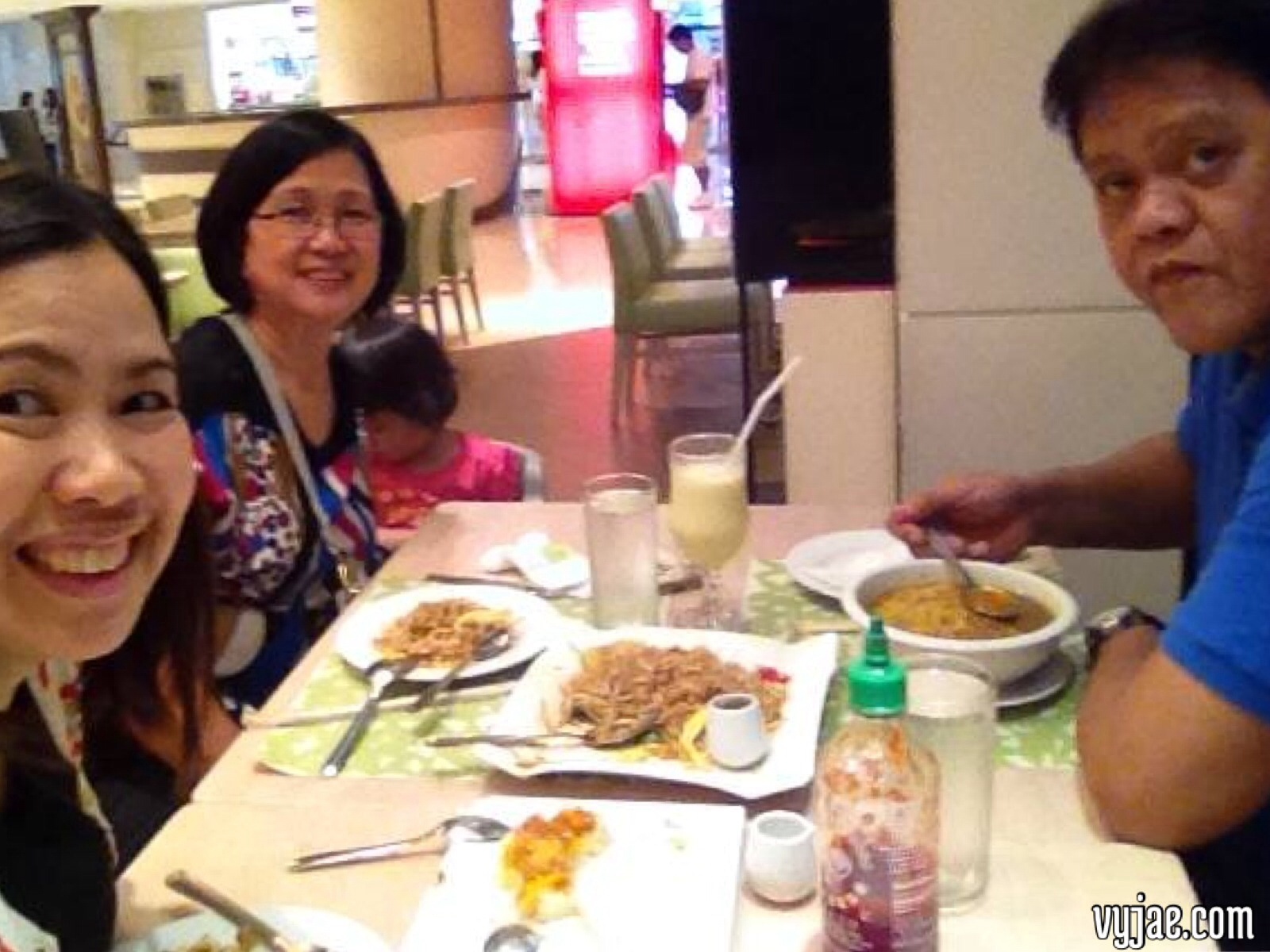 The Old Bonifacio Grille
I was here incidentally for an exclusive event for bloggers. Although, I did not have a chance to actually choose what I wanted to order from their menu, it is worth mentioning that i actually enjoyed the catered food that was served buffet style to us.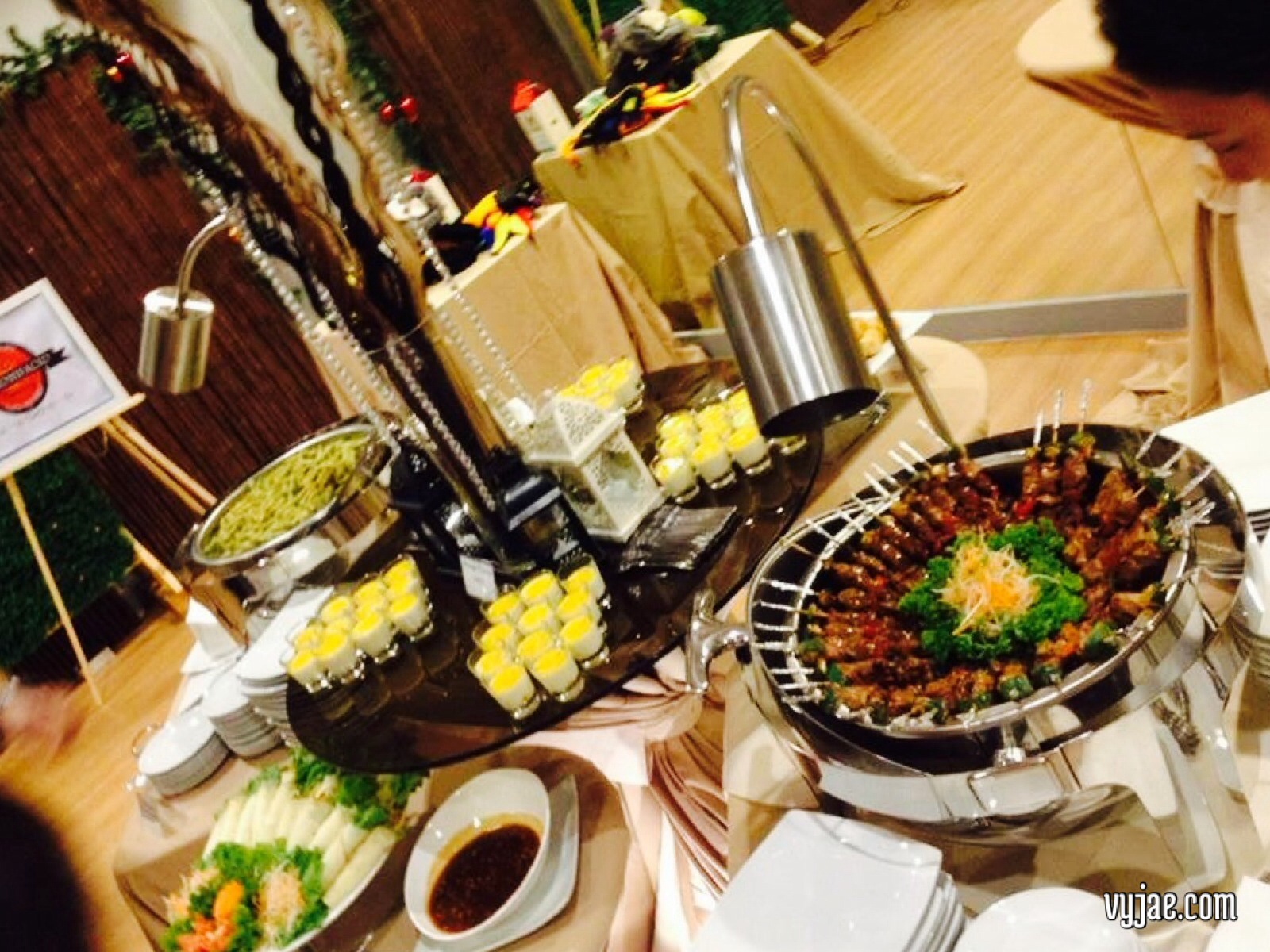 In that afternoon event by Bioessence, we were served with snacks that could go from light to heavy, depending on how hungry we were. We savored their Fresh Vegetable Asado Spring Roll, Ham and Cheese Balls, Pesto, Mini Pork Sate Skewers and Mango Panna Cotta. The pictures will say it all… believe me when I say, 'tis all as good as it looks on the photos.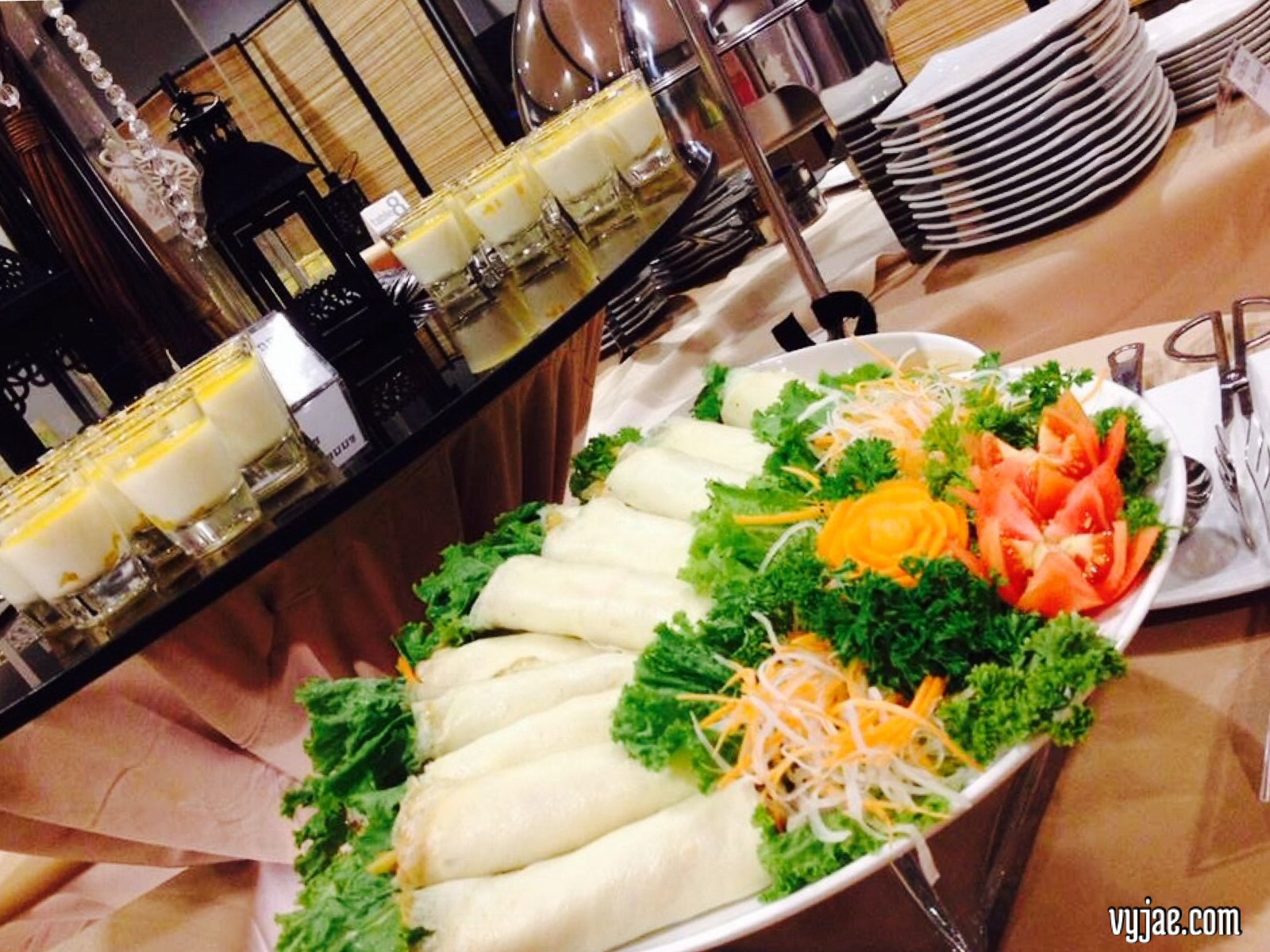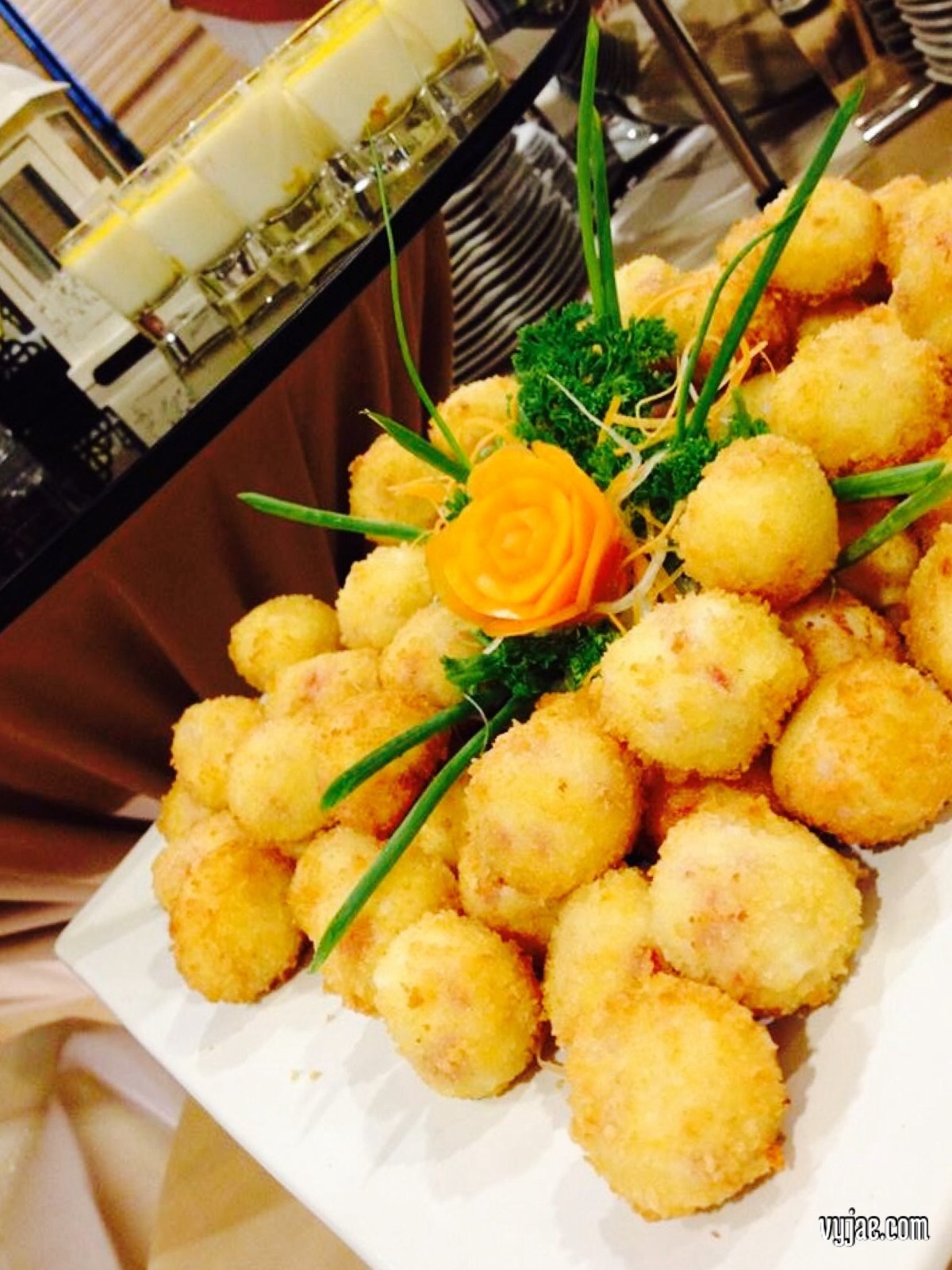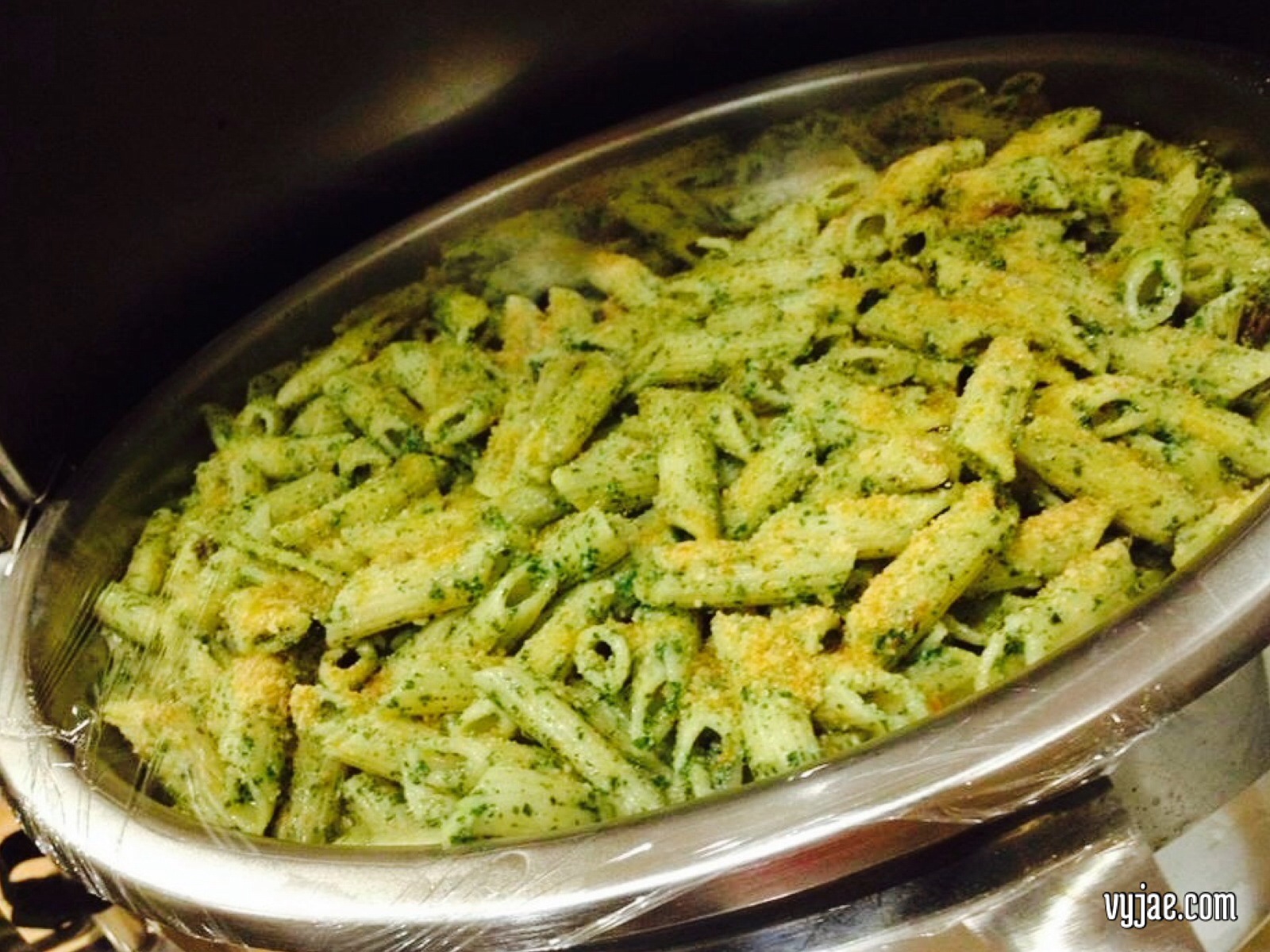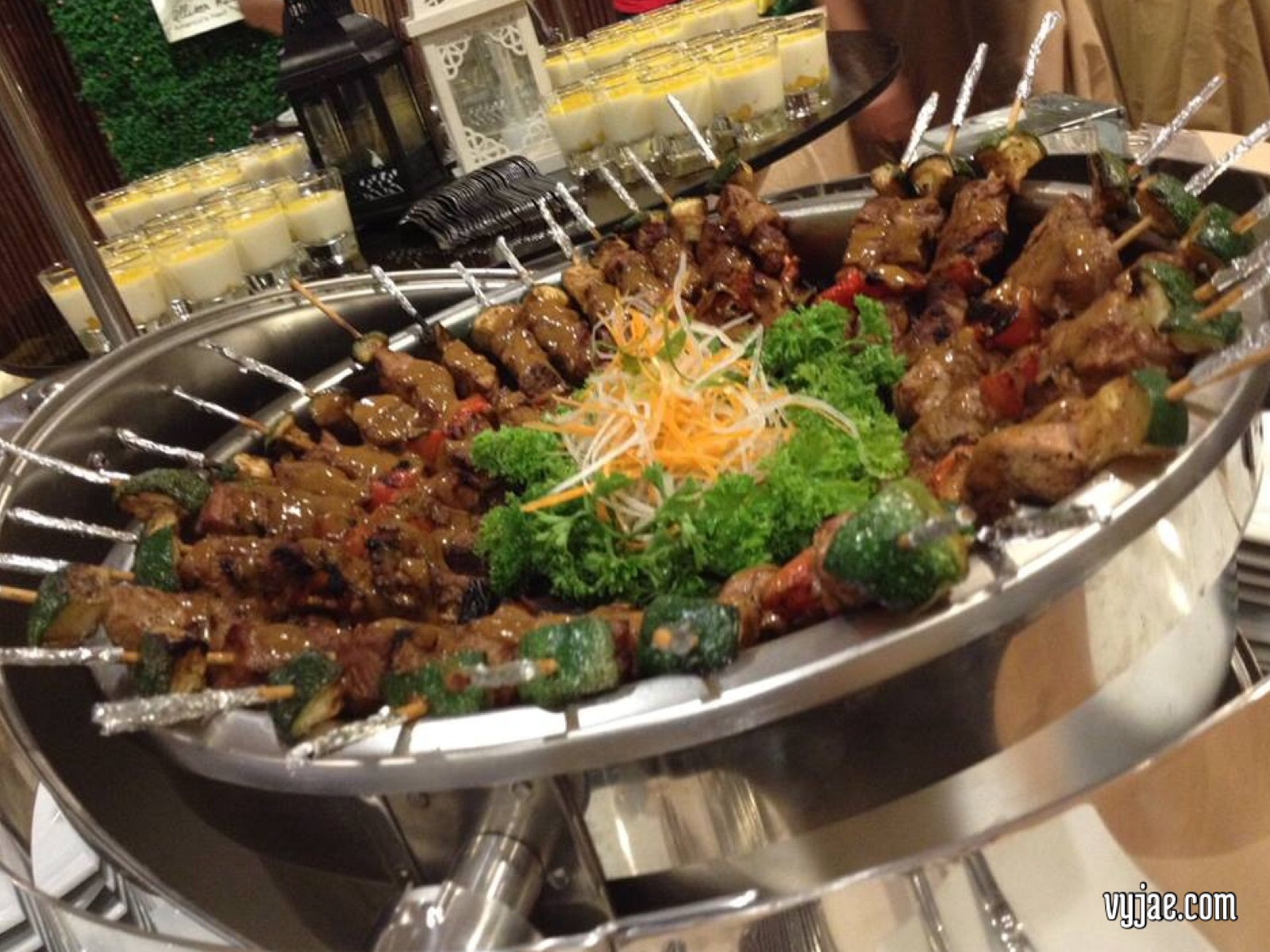 My daughter was with me that time and I just had to order an extra for her. Even their Mashed Potato taste good, i must say, it is like no other, and I mean it was sooo good I simply had to take out her leftover for us to finish at home. hehe.
I had a short talk with the Resto Manager, who said that they actually offer function room rentals with consumable food and videoke entertainment for as low as Php 10,000, good for small parties and meetings. They also do outside catering services. So, peeps, take note of that. It's worth a try.
The Old Bonifacio Grille is located at the Ground Floor of Bonifacio Residences, 612 Boni Avenue Corner Sikap Street, Plainview in Mandaluyong City.
So, there you have it folks, until our next food adventure!
Check the rest of my food reviews at http://ph.openrice.com/gourmet/reviews.htm?userid=474977105
#jnv