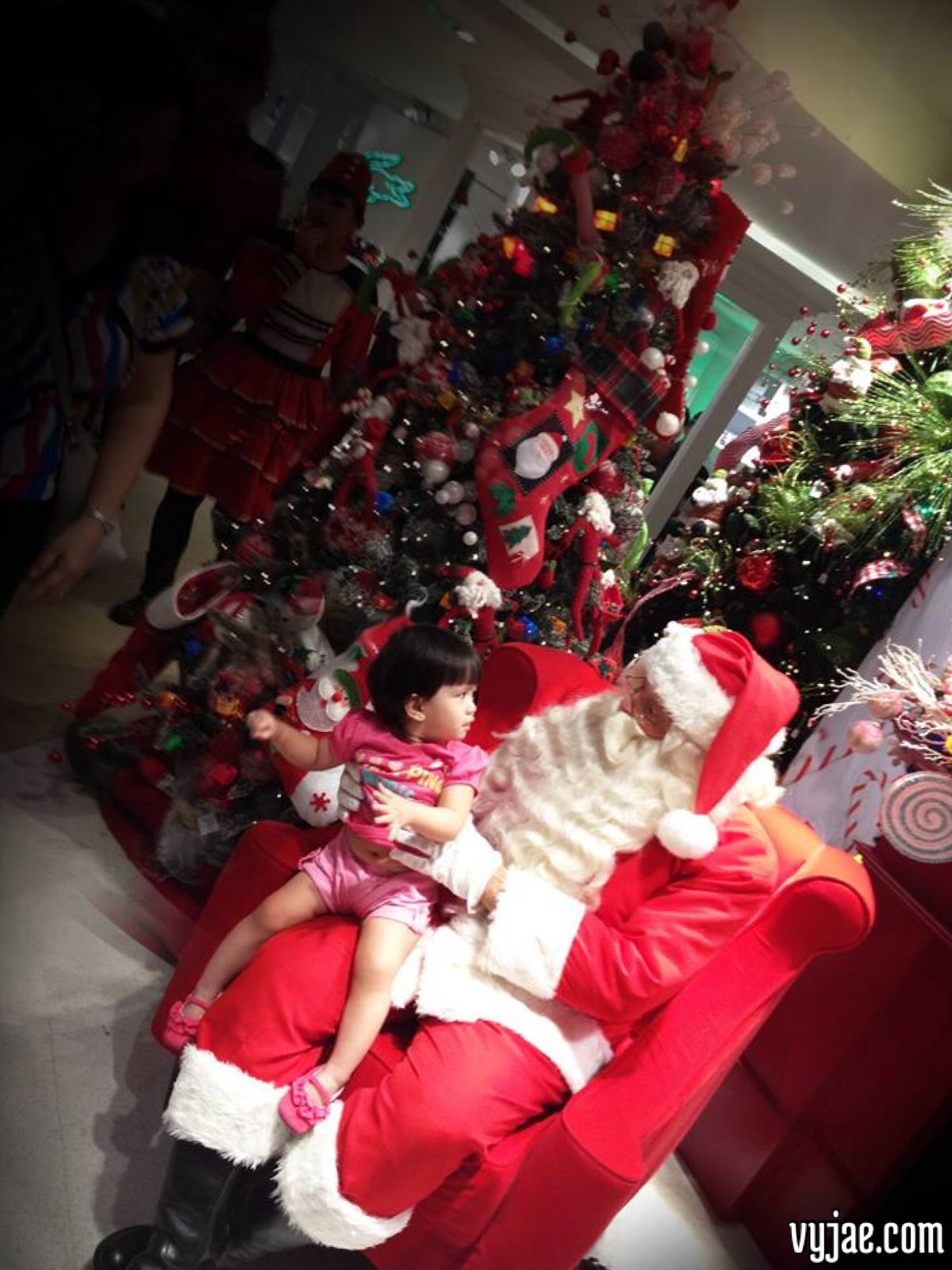 Every child should experience that one magical moment sitting on Old Saint Nick's lap, while whispering to him his or her Christmas wish.
My daughter missed her chance last year, but this time around I made sure not to… We were first in line. Ha,ha! Although my one year old, Cassey Hunter, could barely talk yet, this is my way of introducing him to her. And capturing this one magical moment definitely is a great deal (at least) for me, for now.
Whether to enjoy a private chat with him, or just personally say hello, or simply get a photo opportunity, this is the time of the year to experience that magical feeling of being with the iconic symbol of Christmas and revel in the enchanted atmosphere.
If your kids, or any kid at heart you know are particularly eager to meet Santa Claus this Holiday Season, all you have to do is to drop by at any branches of Rustan's on the schedules found below.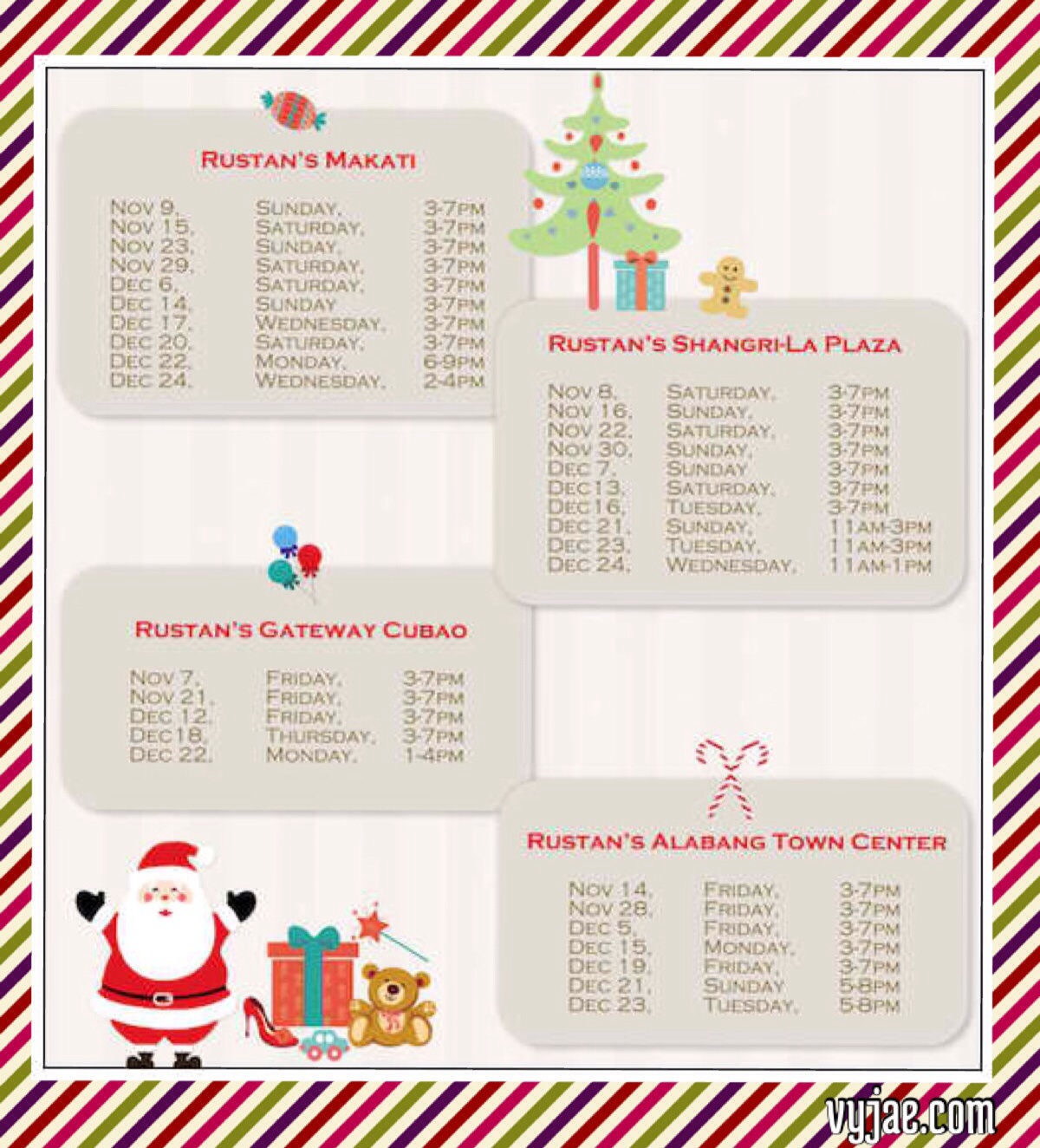 The magic of Christmas is undeniable. It's a time of goodwill and spending time with your family and friends to enjoy such simple Yuletide pleasures. Santa invites everybody to meet him in person. Don't pass up this chance.
For details call the following numbers: Rustan's Makati, 8133739; Rustan's Shangri-La, 6334636; Rustan's Alabang, 8505532; Rustan's Gateway, 9112402. #jnv