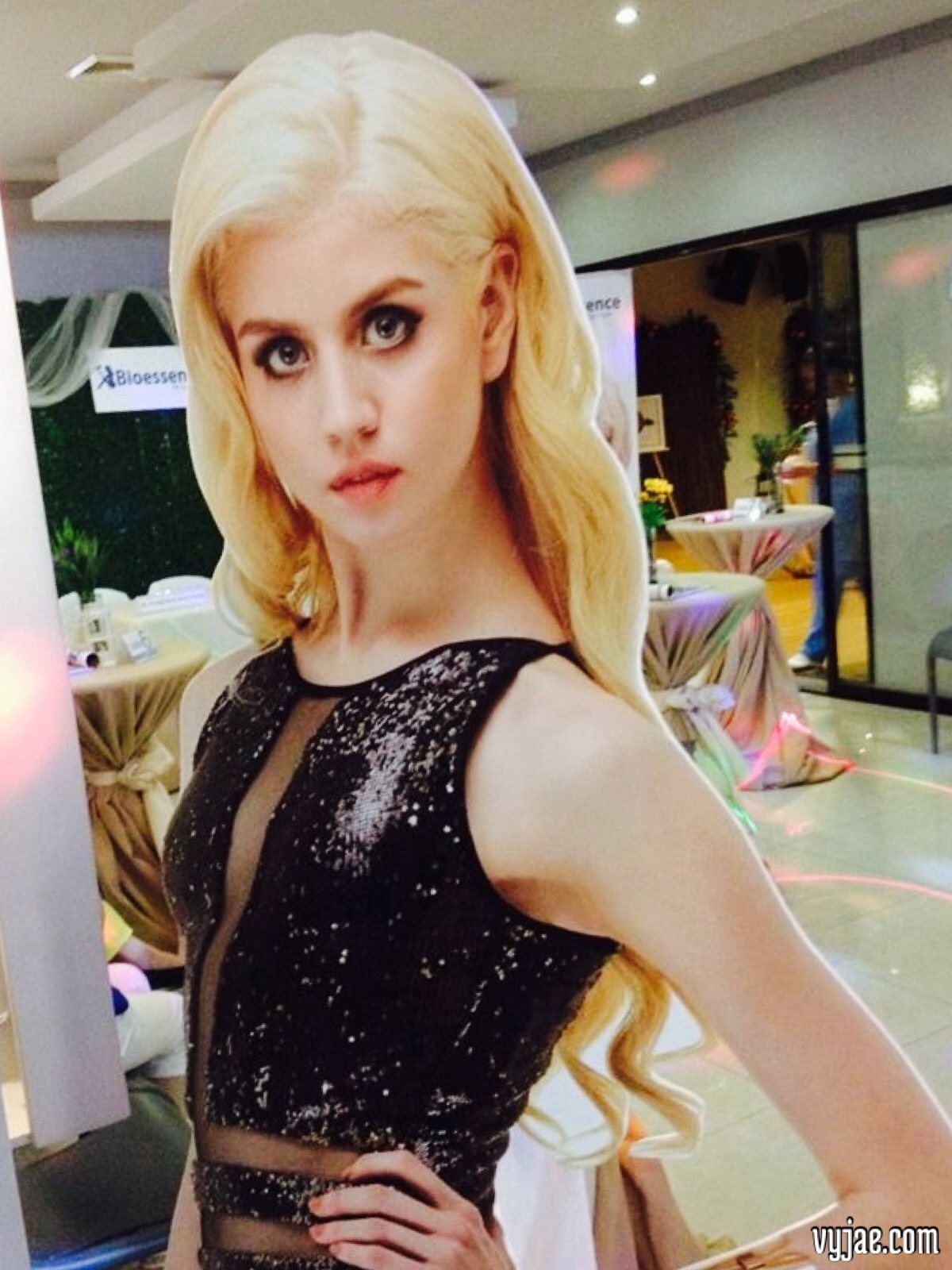 She's sophisticated and she's got character – lots of if. It was a pleasure meeting America's Next Top Model (ANTM) Finalist, Allison Harvard as she represented a brand that has been in the beauty and wellness industry for the past 20 years… Bioessence.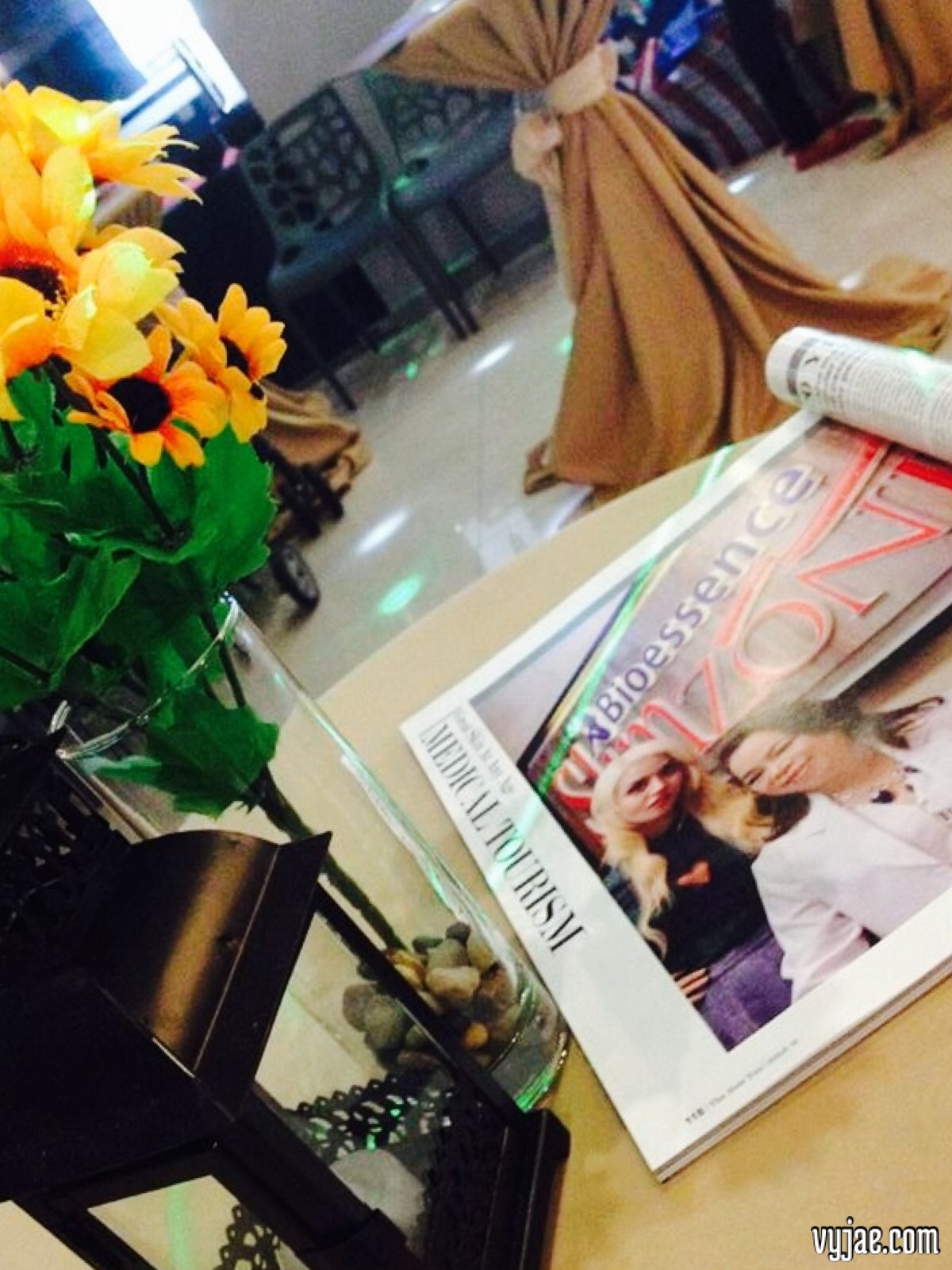 I used to just watch her on television. That Barbie-like, timid and very unique-looking finalist of the reality show ANTM. It was slightly an intimidating experience to see just how rail-thin and how elegant and refined-looking she is in person, as she walked into The Old Bonifacio Grille (Bioessence's event venue). True enough, she simply lights-up the room with her angelic charm.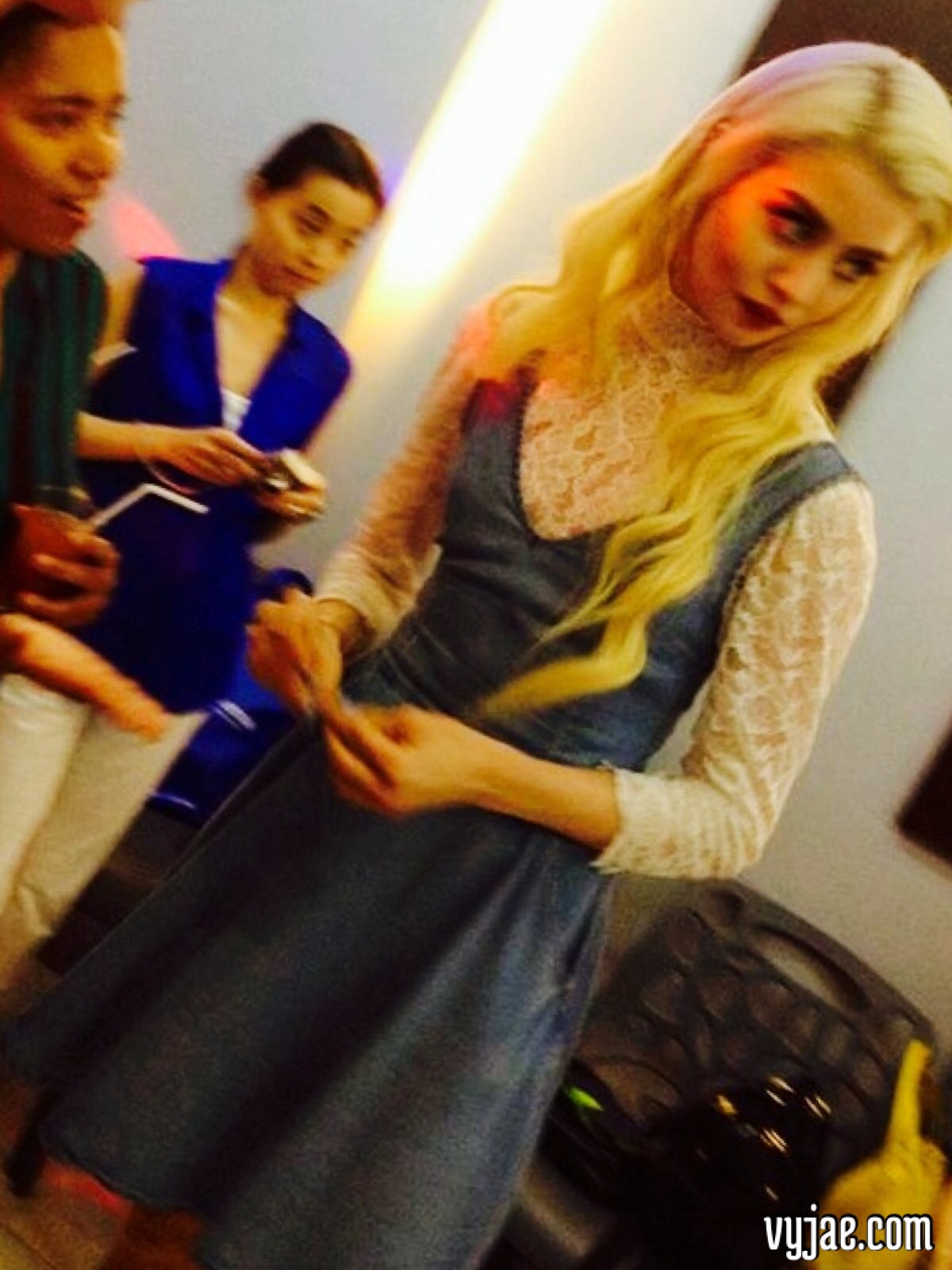 I guess for a while there, we were all mesmerized by her presence. Getting to the venue straight from her out-of-the-country trip, you would think that probably she may be a little tired or hungry but, still, she insisted to go on with the photo opps with the bloggers.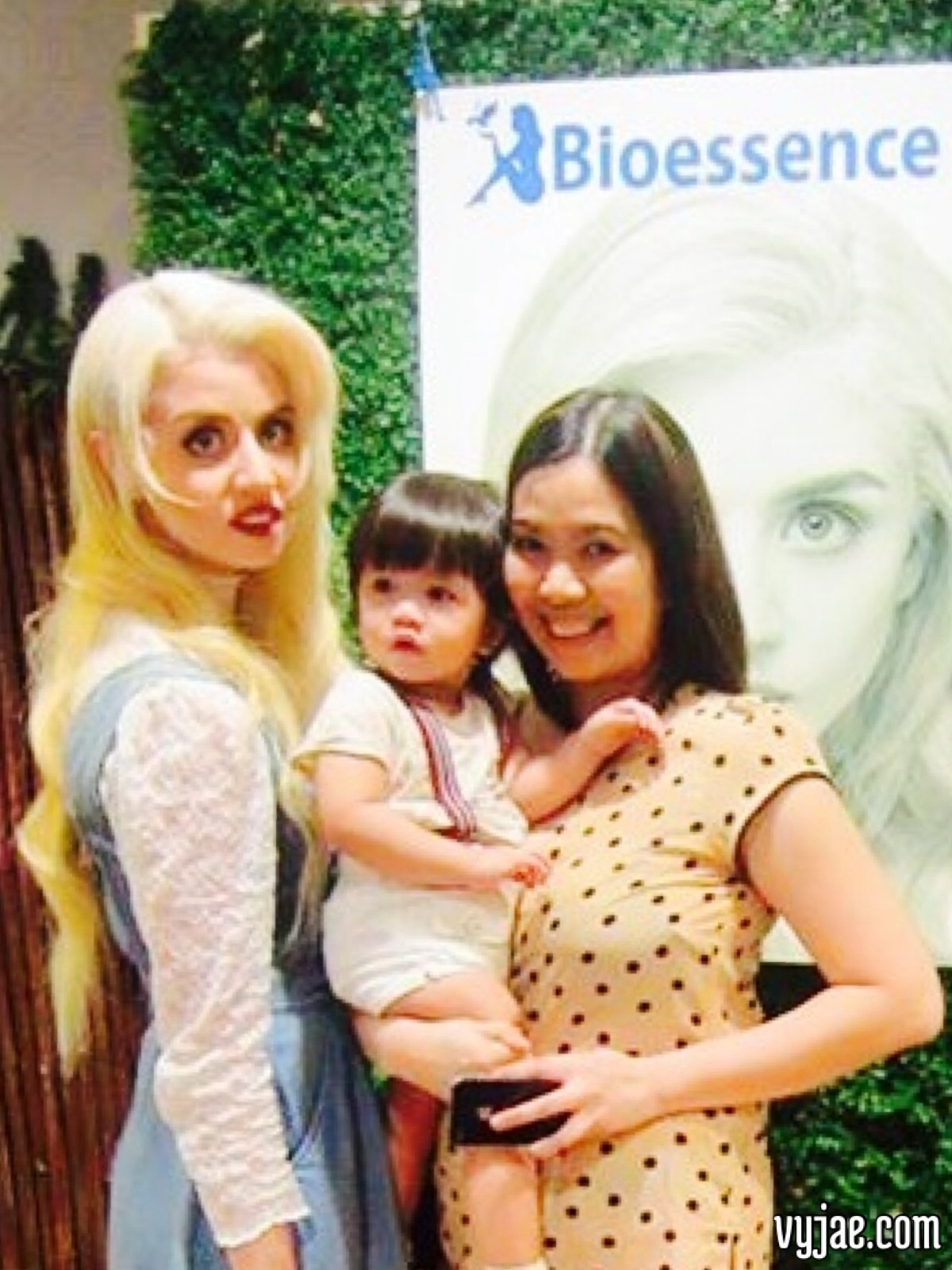 After which, Harvard had a light snack, and then we all proceeded to the mini-presscon. Here's what I found out about her:
Allison Elizabeth Harvard is an American model, artist, actress, and Internet celebrity, best known as the runner-up of both cycle 12 of America's Next Top Model and cycle 17 of America's Next top Model: All-Stars. She is twenty six (26) years old at present, and at her young age has already made a name in the modelling industry and has become one of the most sought after endorser here and abroad.
She has been in the country for quite sometime now, representing various brands and appearing in several fashion-oriented shows: She modeled for renowned fashion designer Michael Cinco and walked in the Philippine Fashion Week 2012 for Bench Fashion with fellow All-Stars contestant Dominique Reighard.
She was one of the hosts of the Philippine television show Mega Fashion Crew: Reloaded on ETC, and became one of the judges of the Philippine dance competition television show Celebrity Dance Battle, which premiered on TV5 early this year. Harvard reportedly booked another show for Bench called The Naked Truth aside from being Bioessence's official brand endorser.


I must say, I was quite impressed by her personality, hearing how she sensibly replied to practically 'all types' of questions thrown at her. She proudly expressed her being fond of our country and her appreciation for Filipino hospitality, saying she has met some of the nicest people ever here in the Philippines. Harvard loves Filipino food and even mentioned (twice) how much she likes halo-halo and Baguio's ube jam. She also mentioned how beautiful and scenic she finds our beaches especially the ones in Marinduque.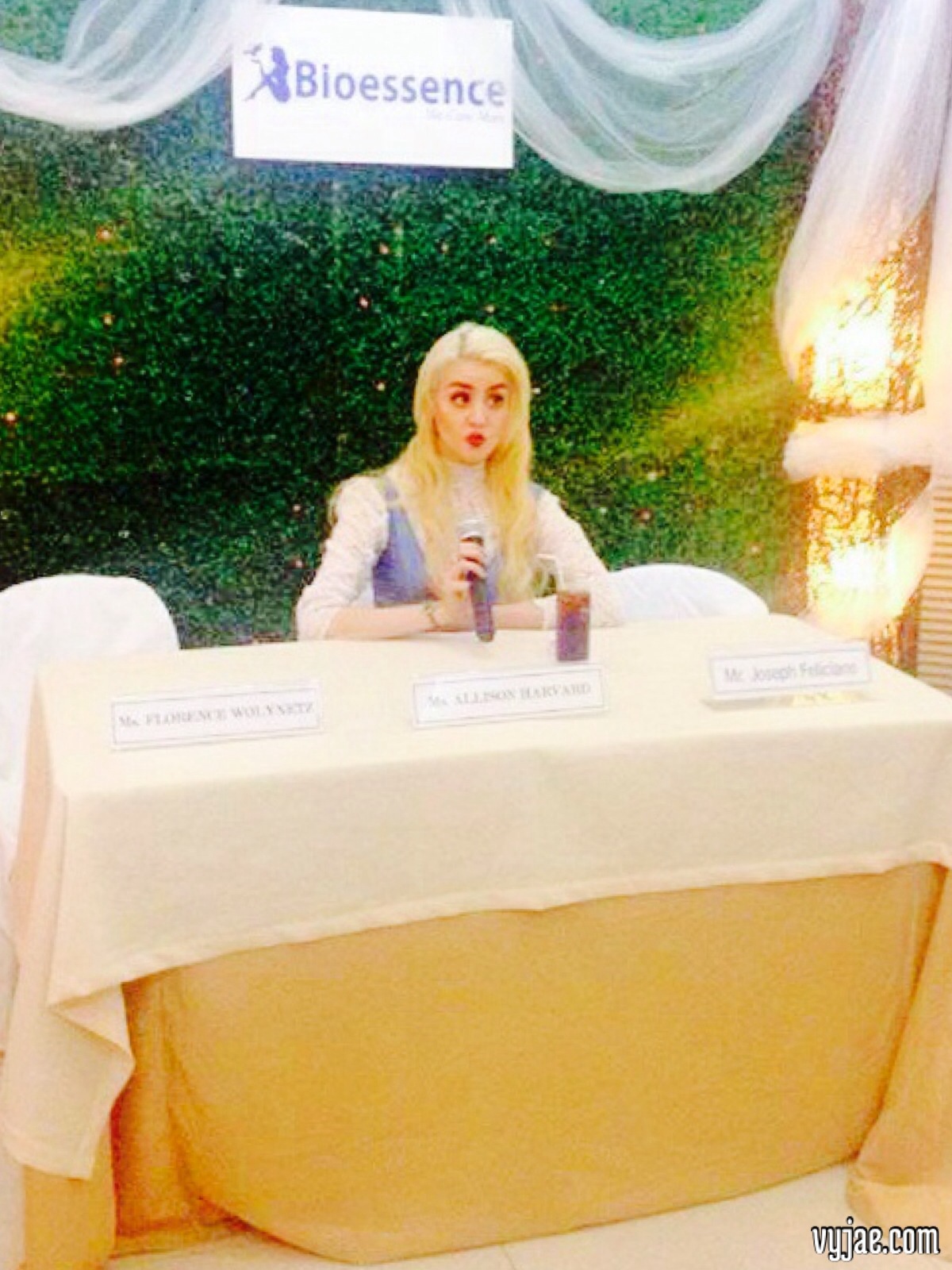 Right now Harvard has no plans of settling down yet, since, as she says, she is still trying to enjoy her career. When asked if she sees herself marrying a Filipino, Harvard candidly replied "No, because I have a boyfriend right now, an American boyfriend, and he goes to see me here every once in a while." Oopps! Sorry to burst your bubbles, guys.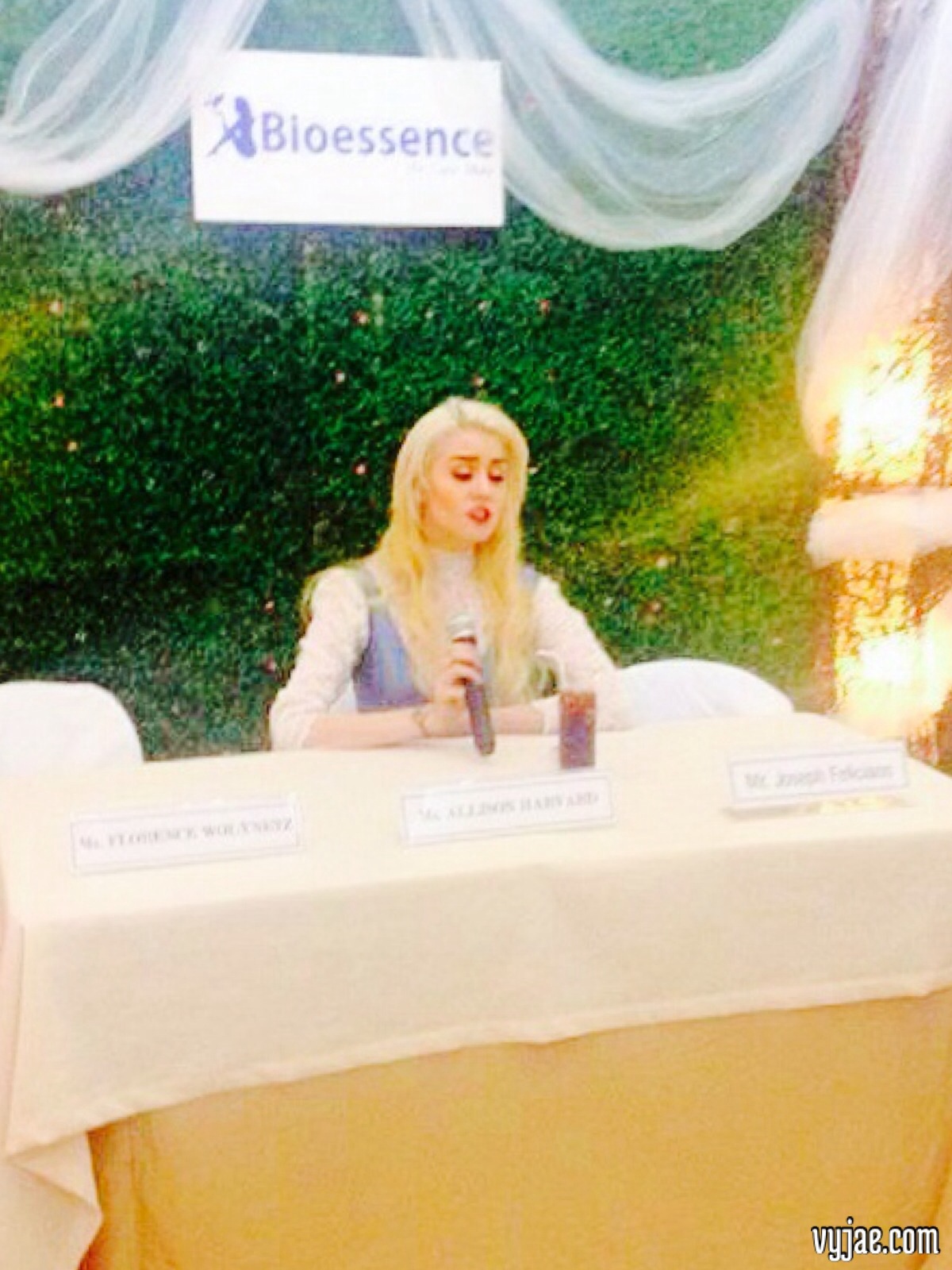 I admired Harvard even more after learning that she is actually an artist (just like me). I could not help but 'google' right away images of her art works and paintings. Her masterpieces were simply captivating. I was tongue-tied by how talented this woman is.
Need I say, Bioessence made the right choice in picking their brand ambassador. Like Allison Harvard, Bioessence slowly but surely built itself to become the strong company that it is right now. Founded on passion and a commitment to making their customers happy, Bioessence has now grown into a beauty empire with around fifty (50) branches nationwide.
The owner, Dr. Emma Beleno-Guerrero said in an interview that Bioessence is committed to meet the needs of its clients and exceed their expectations in terms of customer service and treatment procedures through continious training and world-class treatments and amenities.
When Allison Harvard was asked which among Bioessence services is her most favorite, she said she likes the Oxygen Botanical Celebrity Facial because it brings out her natural glow while protecting her skin from all the stress that her daily routine brings.
"Bioessence can give you a one of a kind pampering like you have never had before. For all skin, slimming and spa needs, it is my top choice," she added.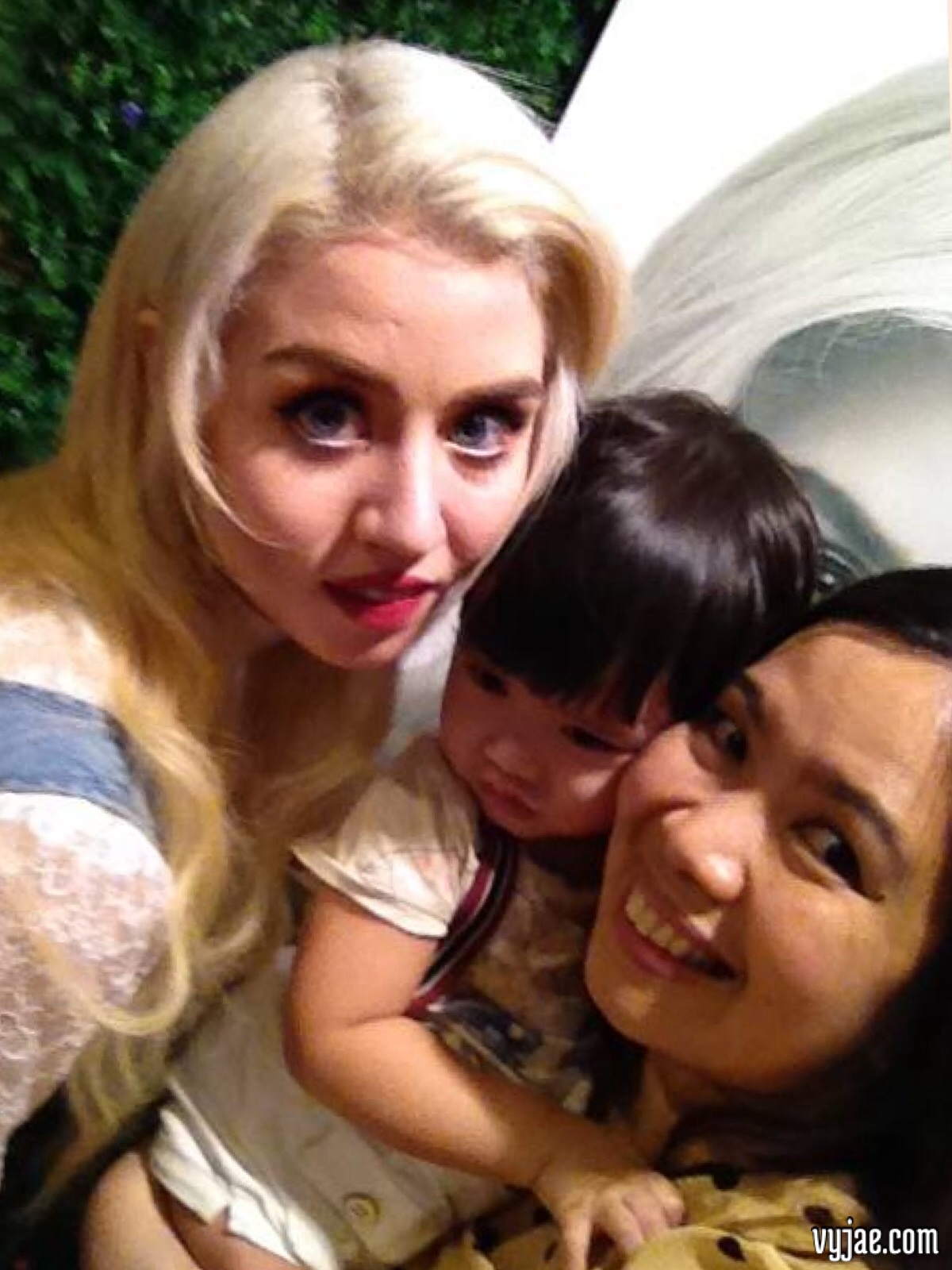 For all the beauty and wellness enthusiasts out there, this is what ANTM's Allison Harvard has to say: "The overall message that I'd like to push is about SELF-WORTH, TAKING CARE OF YOURSELF and STARTING EARLY and not waiting until the last seconds, regret things and say 'Oh I should have taken care of myself this whole time.' VALUING YOURSELF is very important and i am very vocal at that."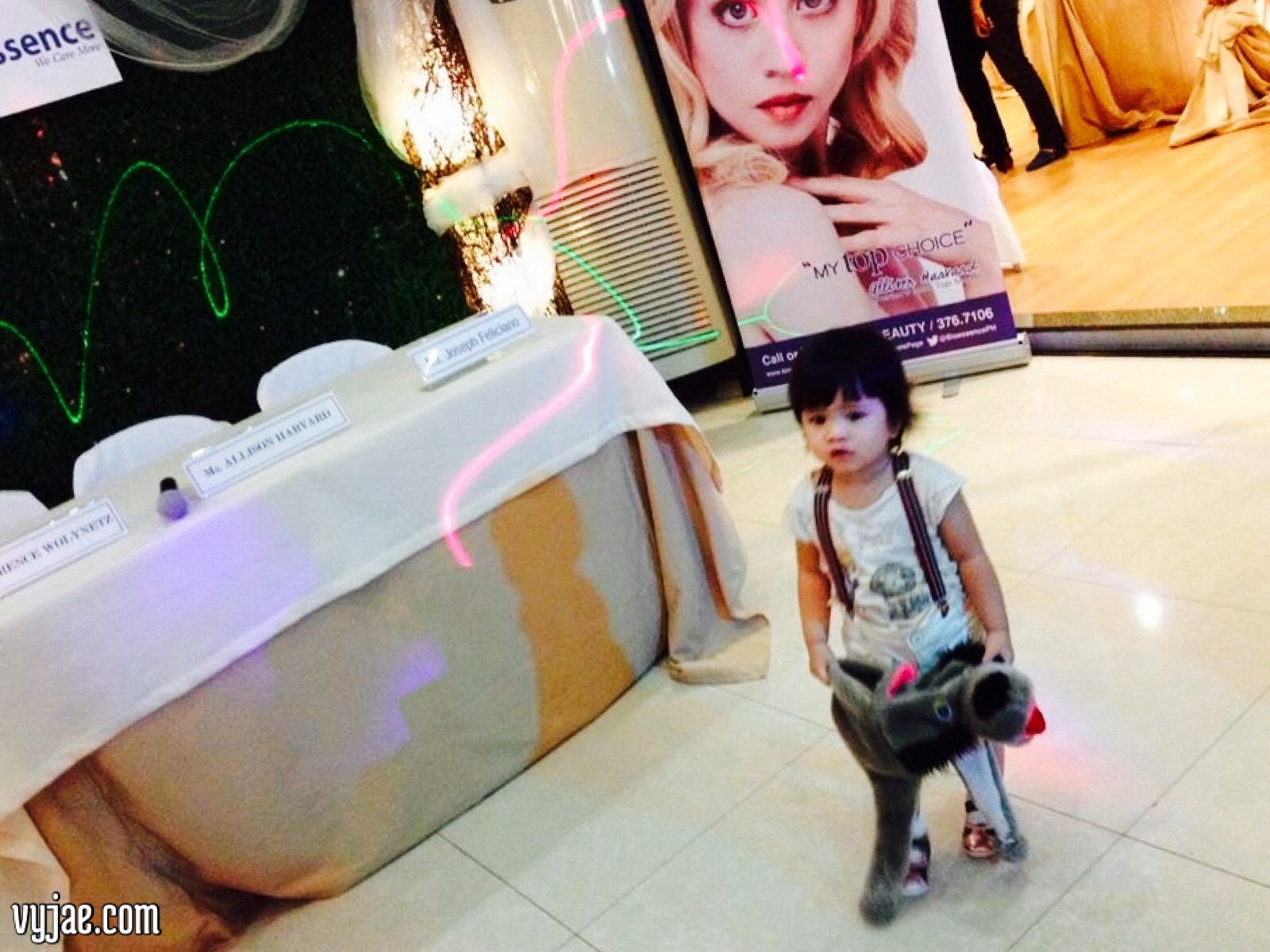 There you have it folks, a top model and her top choice! #jnv
P.S.
I do not want to confuse or flood my readers with too much information in one posting so I have decided to write a separate review on the event venue The OLd Bonifacio Grille, and its yummy food offerings. Watch out for it!