This week, I got to visit 3 famous Asian restaurants for some leisurely and hearty dine-in experience with friends, family and of course my baby. I am sharing my views about Manila's hot spots when it comes to Authentic- Chinese, Korean or Japanese, with a sidebar on an organic farm-to-table must try. This post summarizes my recommendations, observations, and a few qualms in my overall gastronomic adventure for the week.
Tim Ho Wan
So they say, it's the cheapest Michelin-Starred restaurant in the world. The term "Michelin Star" is a hallmark of fine dining quality of restaurants around the world. My former Hotelier turned entrepreneur sister Vanessa Villanueva-Jopillo told me how much of a big deal in their industry to get a Michelin Star status. It simply raises the bar, and somehow puts it in a non-questionable stand when it comes to the quality of food they serve.
So for this reason, be prepared to bring loads of patience because for sure you will have to wait in line and I mean very long line to get a table to that one place everyone is raving about… Tim Ho Wan.
They are in a first come first serve basis here so remember to get the attention of the waiter when you arrive (you don't have to shout okay, just let them notice you're there, they will either get your name, or give you a number). believe me, it pays to play nice even when you're hungry as a hungry bear. you are also presented with a paper menu, probably to keep you busy… drooling? while waiting until your name (or number) is finally called for a vacant table.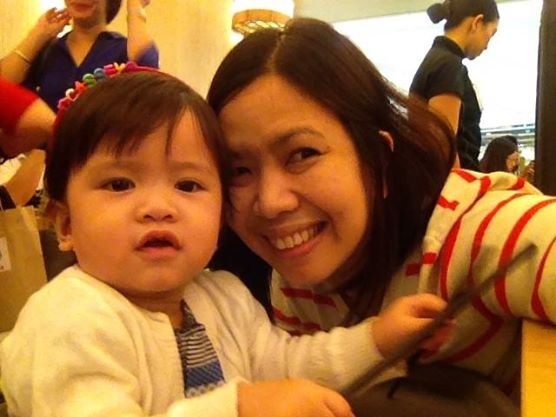 It was already my second time, so, in consideration of my adorable date… I ordered instead something I think she would love… Rice with Chicken Sausage and Mushroom (PHp 170 only) And just as i expected the rice was moist and full of the rich flavors of chicken and shiitake mushroom, the sausage had a slightly contrasting taste, but blended as well, she loved it. The serving was good for one, but if you're not a big eater, I suggest you share it so you don't easily get full you can still try another dim sum dish on their menu.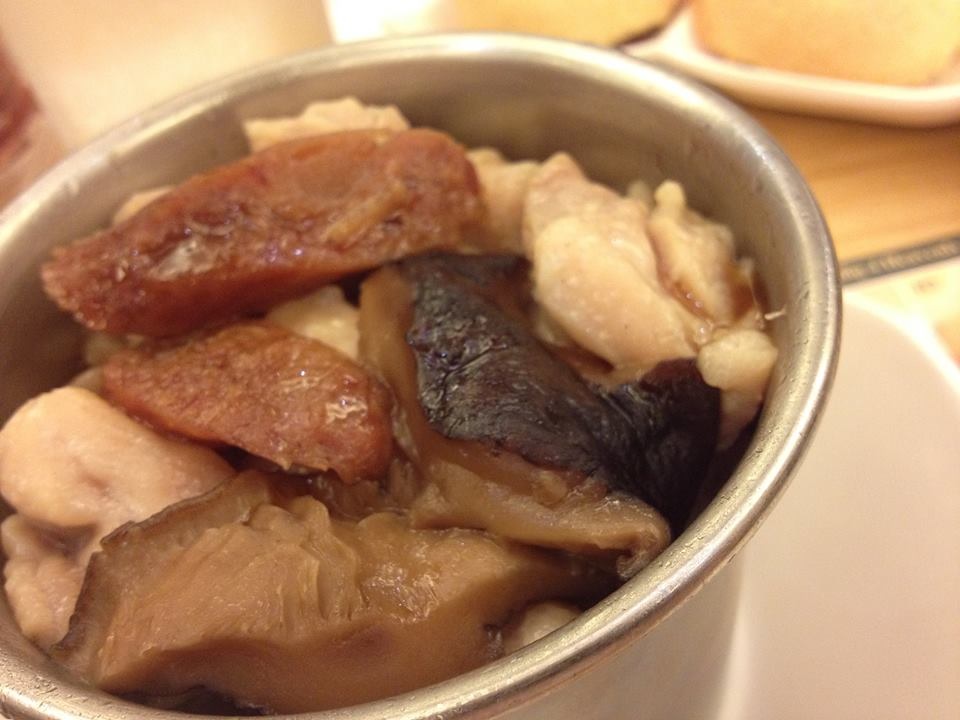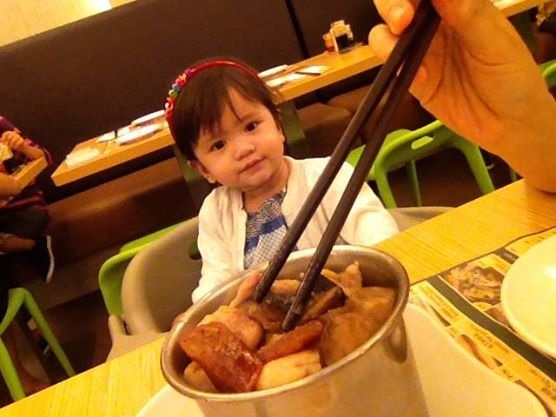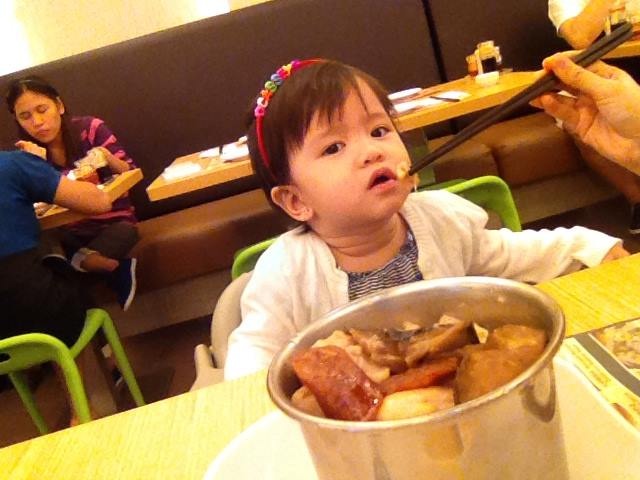 I couldn't help but try their Wasabi Salad Prawn Dumpling (PHp140) just for myself. It is crunchy, and the wasabi gives a spicy playful taste, a perfect match to the rice meal I ordered. The last time we were here, we tried almost all their dim sum dishes, yeah we are 'game' like that! and the verdict… you definitely get your money's worth!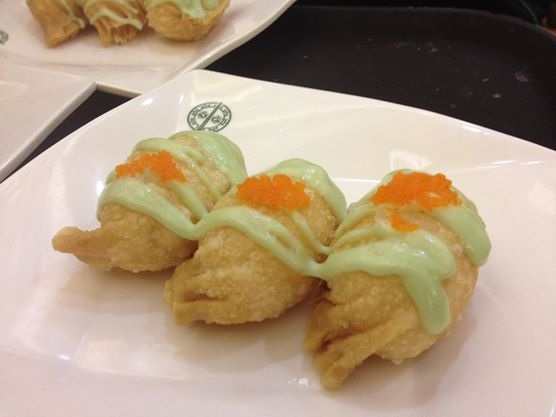 Of course, who would miss Tim Ho Wan's famous Baked Bun with Pork BBQ (PHp 145)? It comes in three (3) crunchy and deliciously glazed buns, with a hot tender pork in barbecue sauce almost like pinoys version of asado, I'd like to call it adobo bun. Of course my baby loved it too.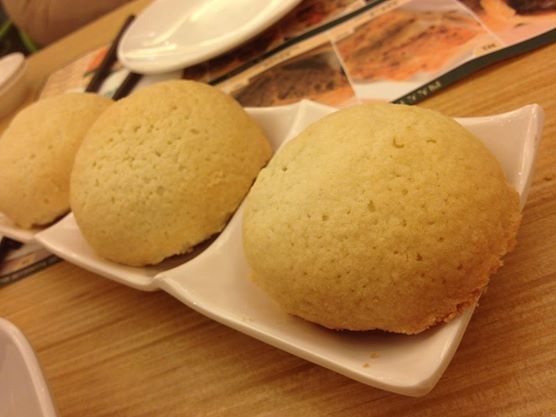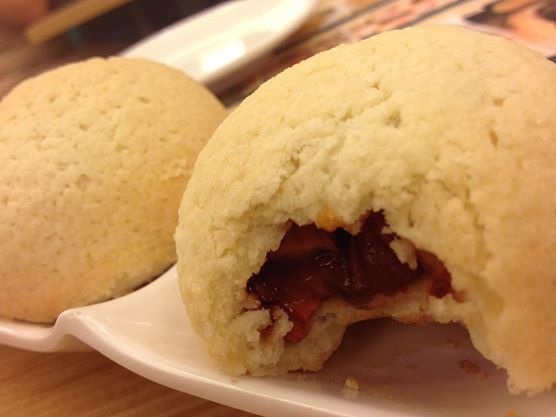 For the dessert, the waitress was suggesting I get the steamed egg cake, a brown sugar sweet spongy cake, which is said to be another signature product, but since we already had buns, I ordered the Mango Pomelo Sago (PHp 90) to share with my baby, because I already tried the Tonic Mediar & Osmanthus Cake the last time we were here, and it was, uhm, just ok.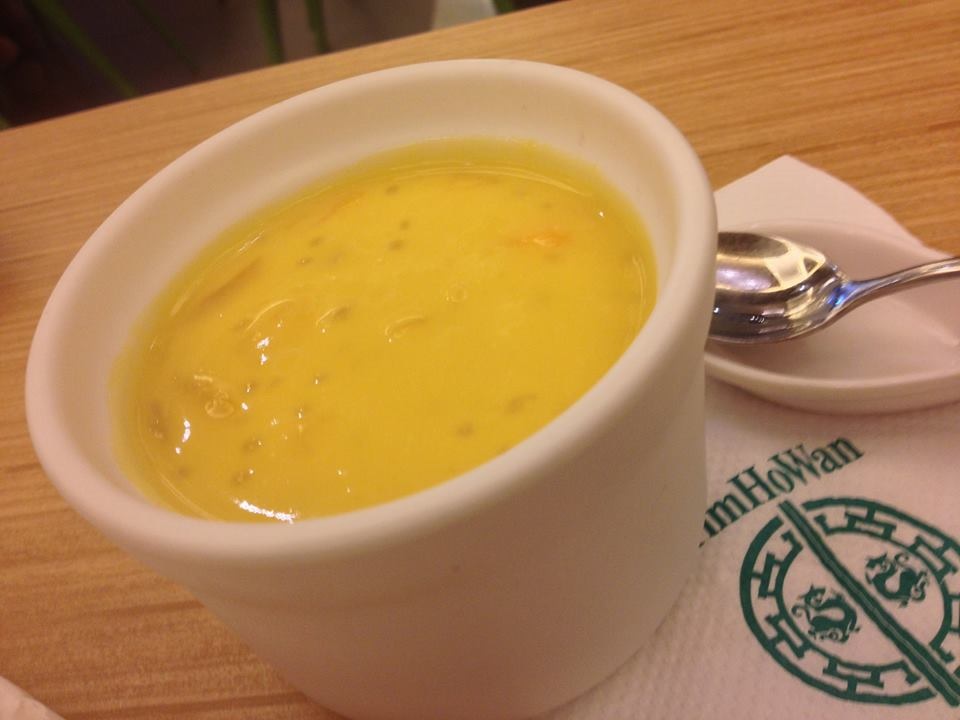 On the down side, If you are not into waiting in a long line, sitting elbow-to-elbow with another diner, and getting a bit stressed out of the noisy atmosphere, then this is not the dining experience for you. Otherwise, man, the cheapest Michelin Starred resto in the whole world? Whose taste buds would contest to that?
Overall, I'd say Tim Ho Wan is worth the wait if you are really craving for the authentic chinese dim sum. And the best part of it all… it is very affordable! I spent about PHp600 for a full meal, and got to take home some of it. It's one of the best and most authentic I've tried in Manila. But I suggest you bring a bag of pop-corn while waiting for your turn to eat. Haha!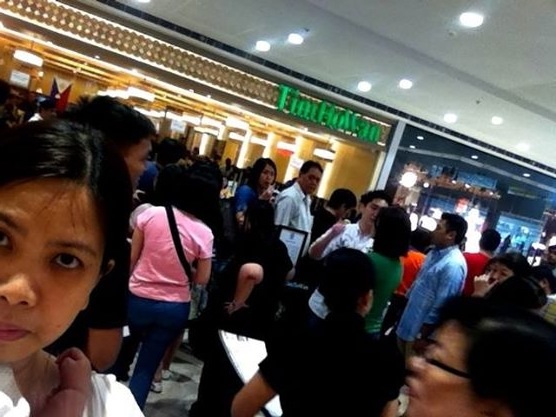 Jang Ga Nae
Jang Ga Nea is a neighborhood Korean restaurant along Escriba Drive, that was initially just being frequented only by Koreans and nearby residents, but more and more people have now gone to this place near Astoria Plaza Hotel (the nearest landmark) to relish the authentic Korean cuisines that they serve.
Jang Ga Nae is also known for their wide-array of refillable appetizers or bon chon. Once you sit and order at least two main dishes, they serve you with a load of bon chon enough to make you feel full, so take it easy there I suggest, savor each and every flavor of the appetizer on your table.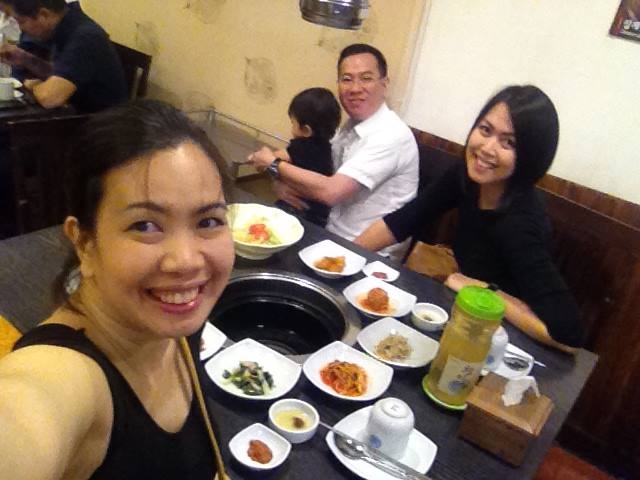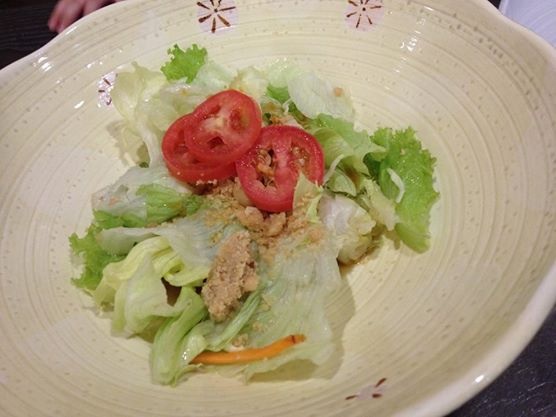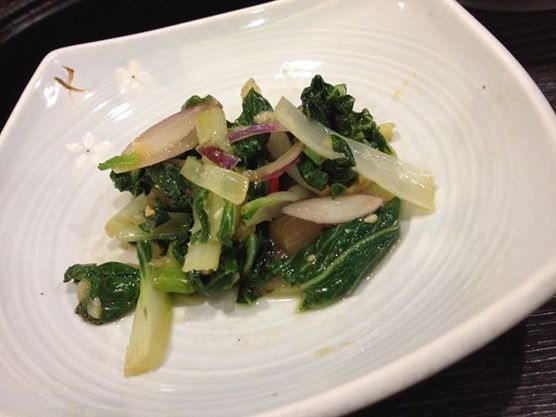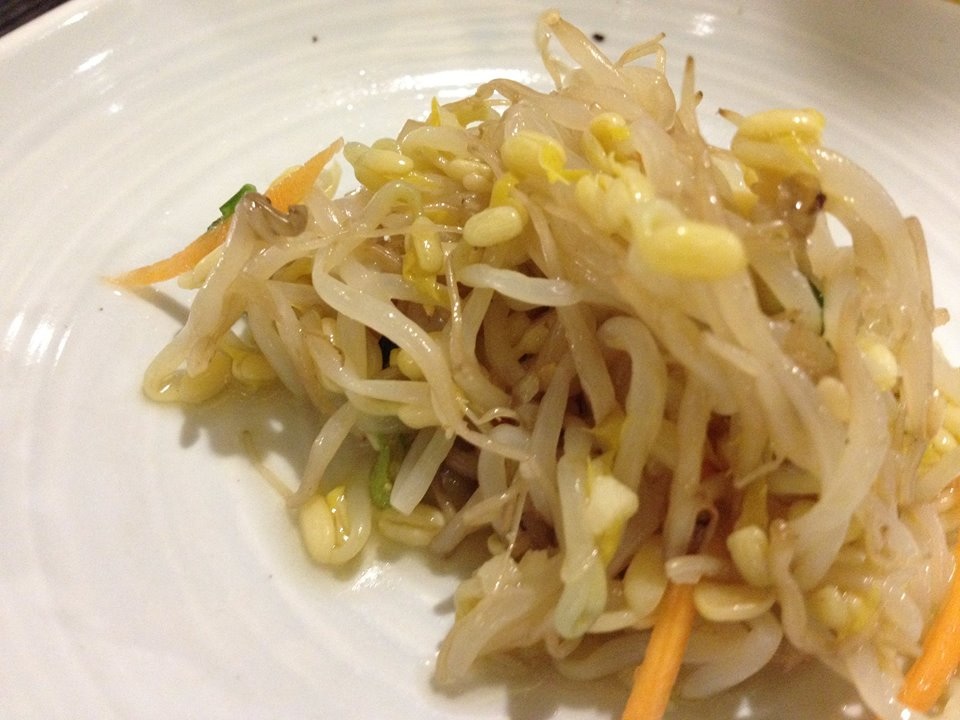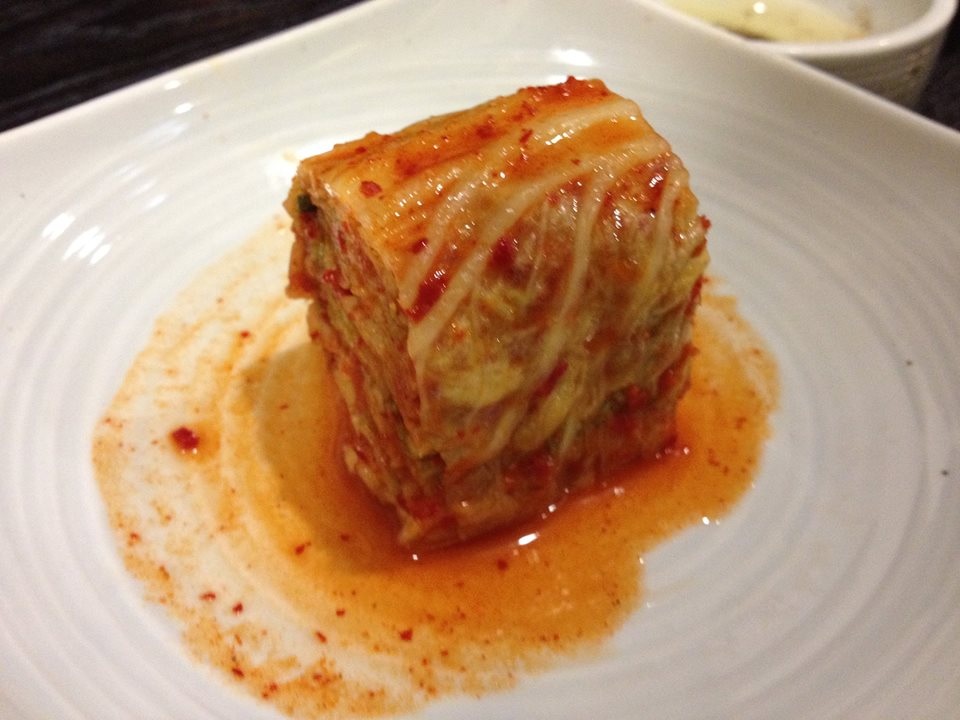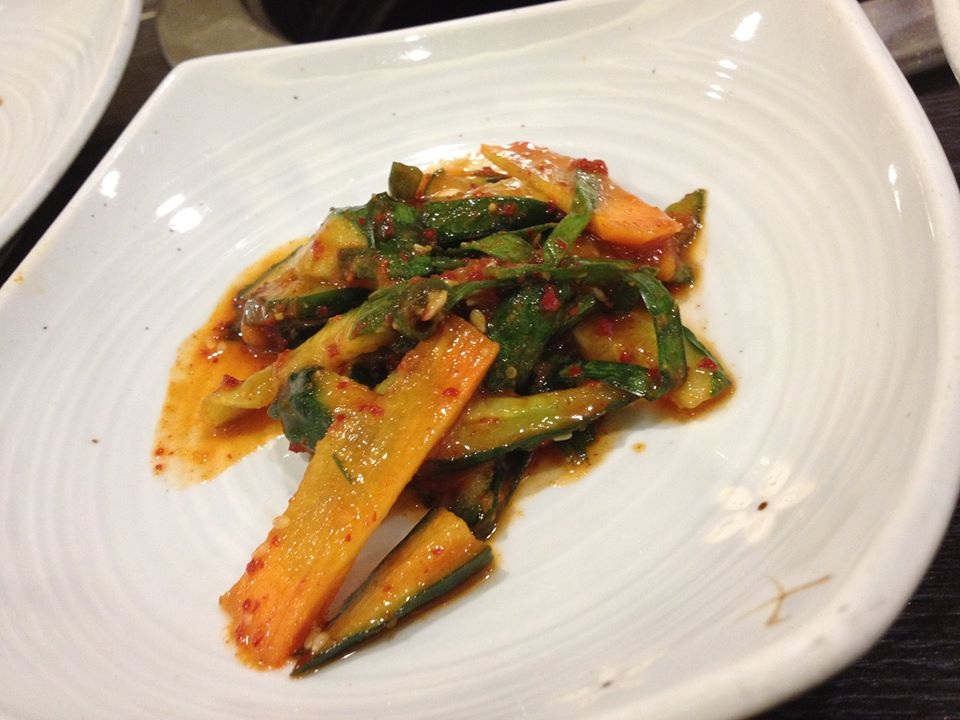 We got 4 dishes. First the Gai Bi Jim Beef Rib Stew (Php380). They say no visit to a Korean restaurant is complete without trying their Beef Stew. Mind you it is THE BEST! The very tender beef that melts in your mouth comes with a bowl of white rice which when poured with a good amount of sauce, blends perfectly with it. One serving can be shared by three people.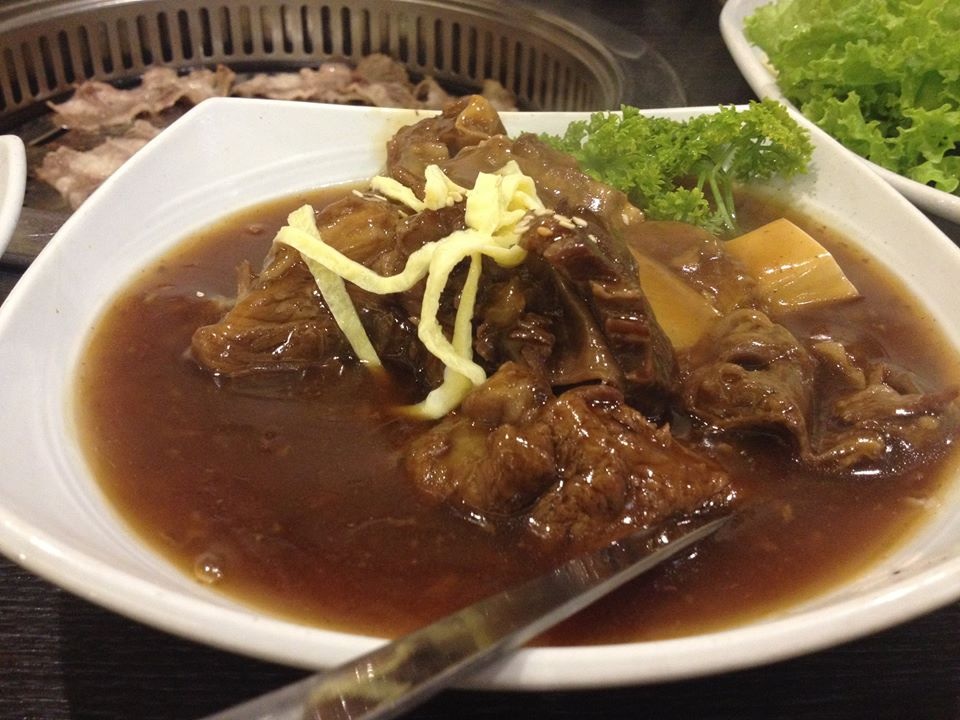 Second and third, the Wu Sam Kyup Grilled Beef Belly (Php390) and Sam Kyup Sal Grilled Pork Belly (PHp300). Delicious and tender meaty goodness that you grill right on your table. It comes with a basket of fresh green lettuce and garlic.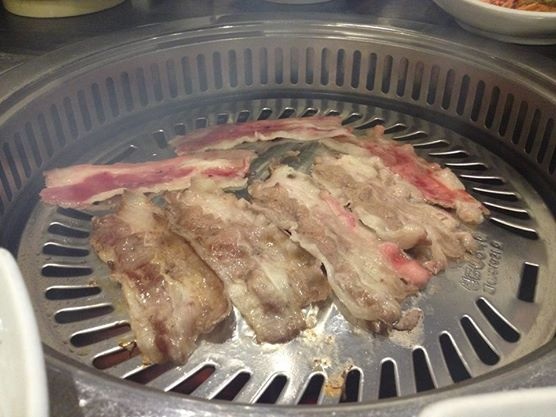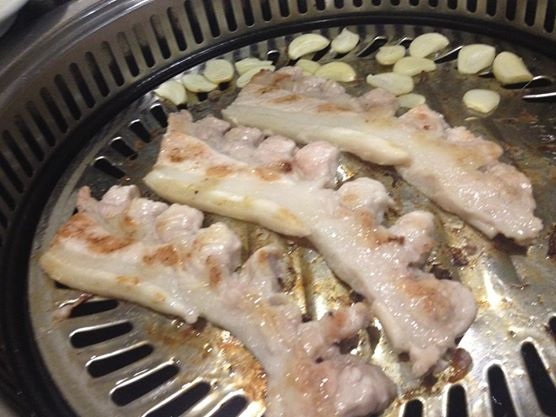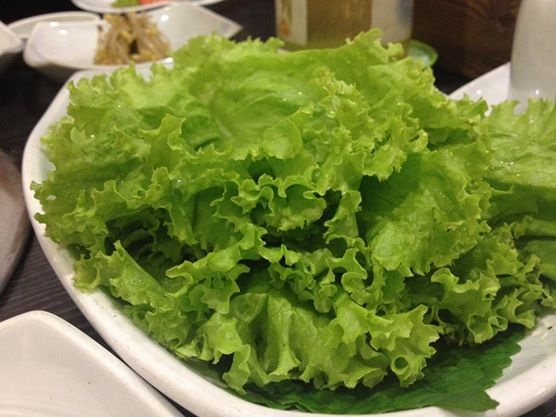 As soon as the meat is cooked, get a piece dip it into the special oil that is served along with the appetizers, put it into the lettuce, add a piece of garlic, peanut sauce and some salty bean paste. Wrap it up and you got yourself a treat!
The 4th dish we tried- Den Jang Jjige Soy Bean Paste Soup (PHp 280) is the best Korean soup I've ever tasted. It's deliciously flavored noodles in spicy red sauce that simply completes the meal. It was a bit spicy but even my baby loved it!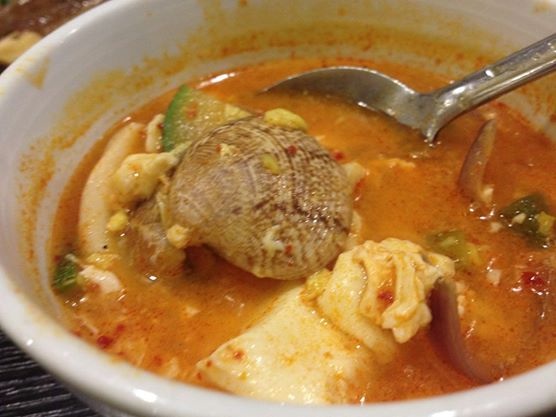 Worried that you don't know how to cook? They have very efficient servers that take care of it for you as you will just sit back, watch and get hungry..


I guess my only qualm or the only thing that I didn't like about the place is its being not quite baby-friendly. You'll see a server walking and carrying around a pan with burning charcoals, and i say you can feel it pass by you because, boy, it was flaming hot! I kinda freaked-out when it did pass by (without some sort of a warning) behind me and my baby who was seating next to me in a high chair which by the way had a broken seatbelt.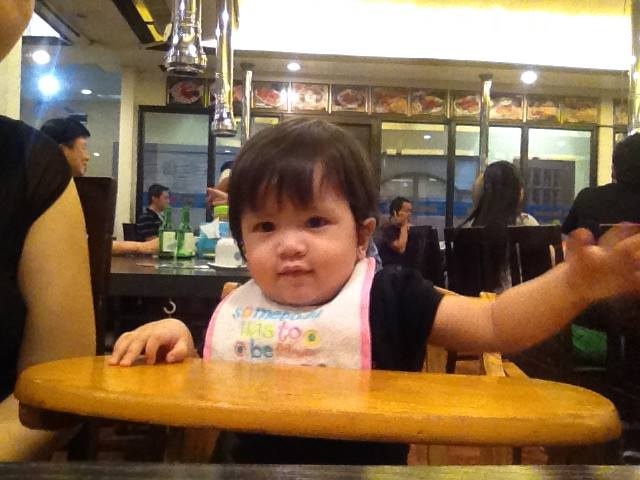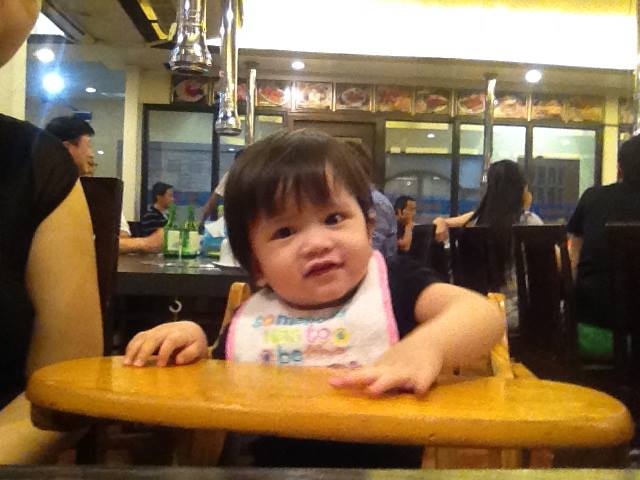 Other than that, the experience was good. GREAT food and worth the money you paid for.
Jang Ga Nae is located at the G/F 8137 Plaza, J. Escriva Drive, Brgy. San Antonio, Ortigas, Pasig City.
Kitsho Japanese Restaurant and Sushi Bar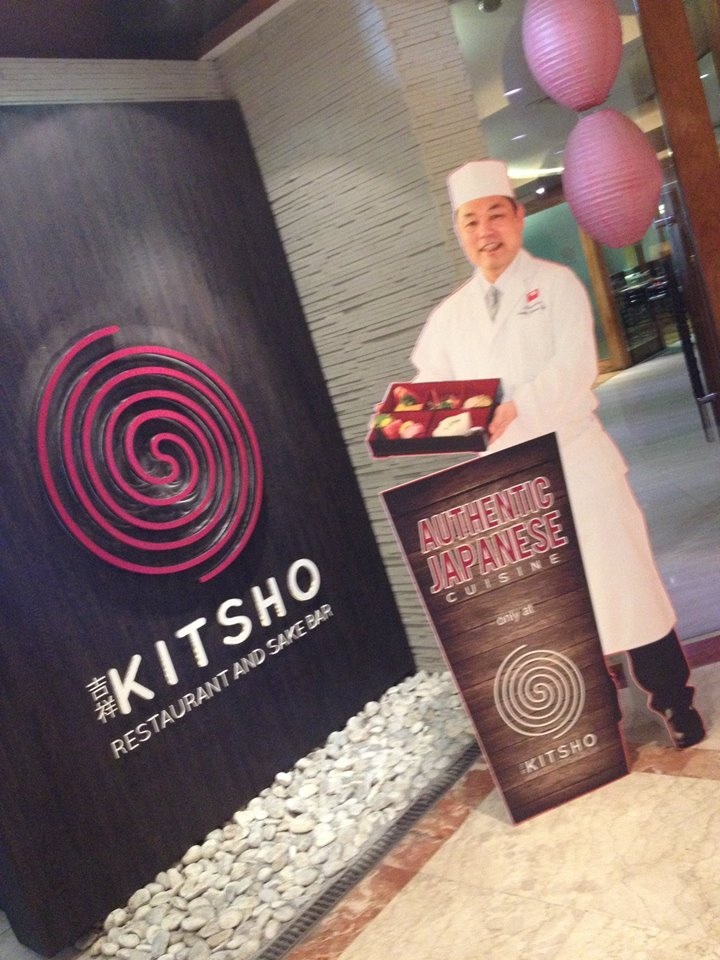 A weekend buffet for a very reasonable price, Kitsho selection may be small but the quality is really good. I'd concentrate on the sushi, sashimi, tempura and sukiyaki if I were you to get more than your money's worth. The restaurant started offering lunch buffet dining available every Saturdays, Sundays and Holidays for P748++. The price for the eat-all-you-can Japanese buffet isn't really steep, considering this is hotel dining.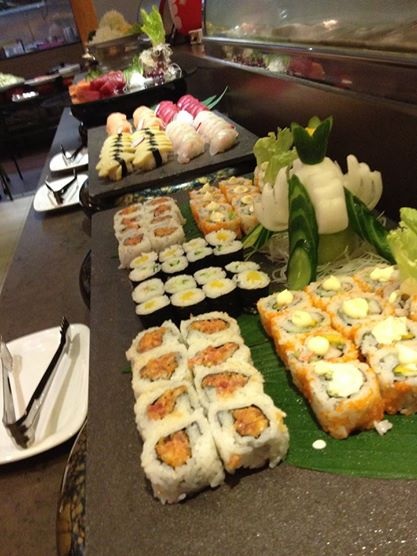 The buffet spread is small but the quality is really good. You have have your choice of maguro (tuna), tai (sea bream), shake (salmon) and ika (squid) rolled with nori (seaweed) into a black and white pin wheel.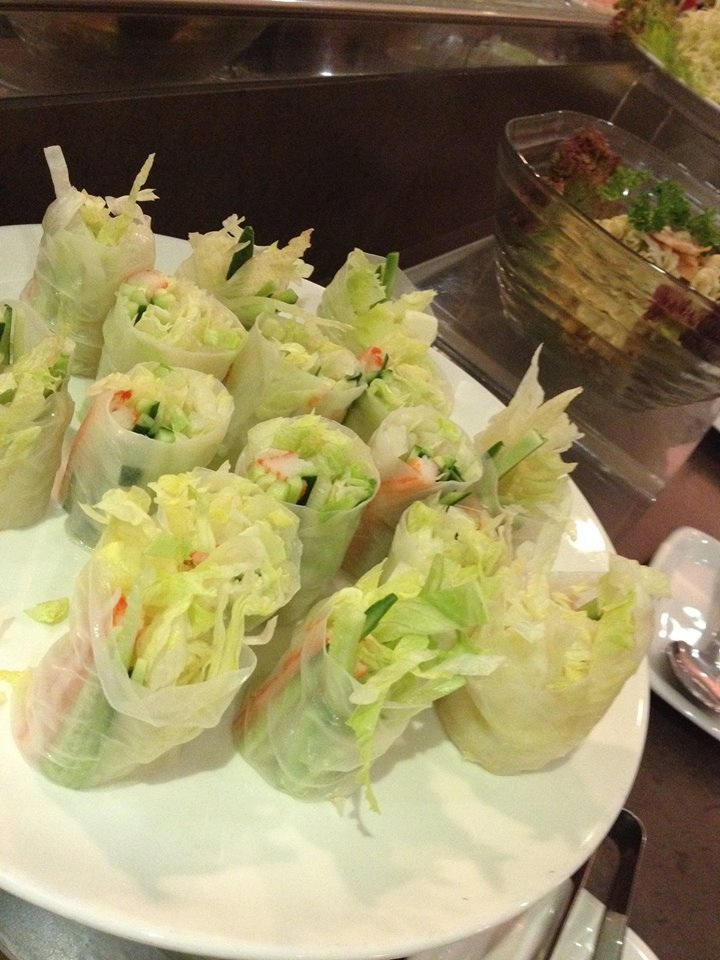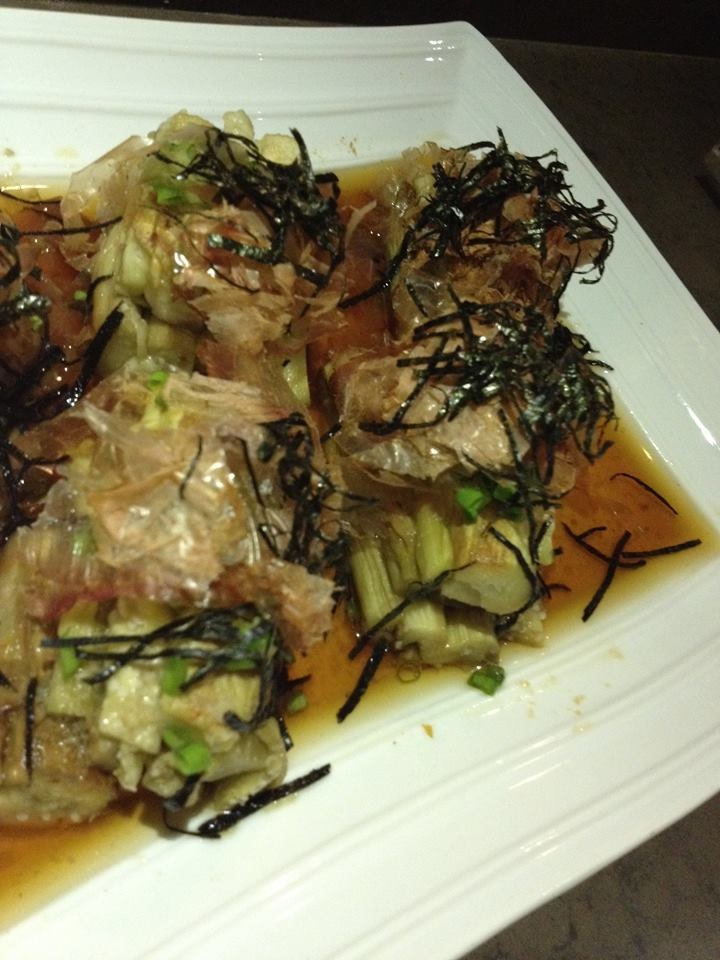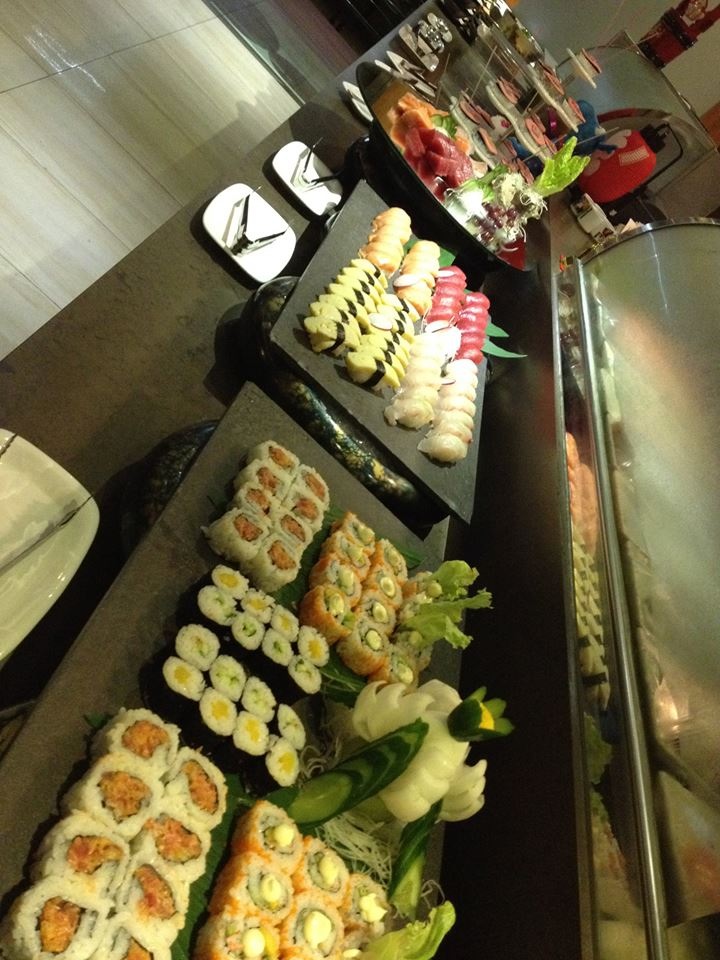 They also have different kinds of rolls, futomaki, california roll and a showy tempura maki.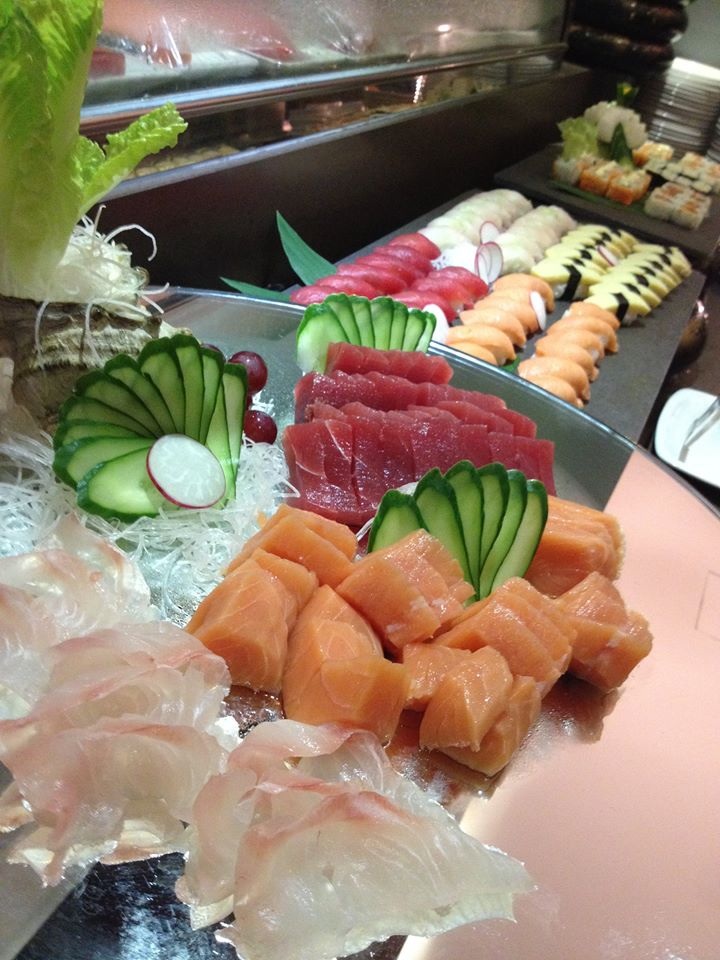 I guess there's no need to say anything about their sashimi. My pictures shout freshness and believe me when I say they don't lie.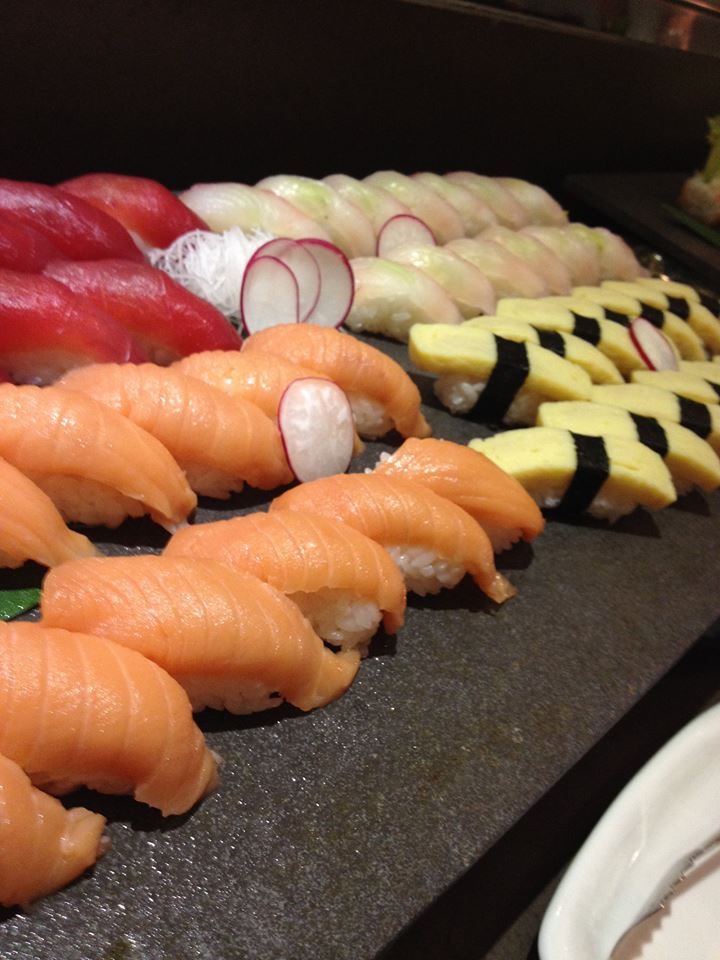 Located right beside the sushi/sashimi station is the tempura station. The tempura met my baby's standard and she finished off 2 pieces.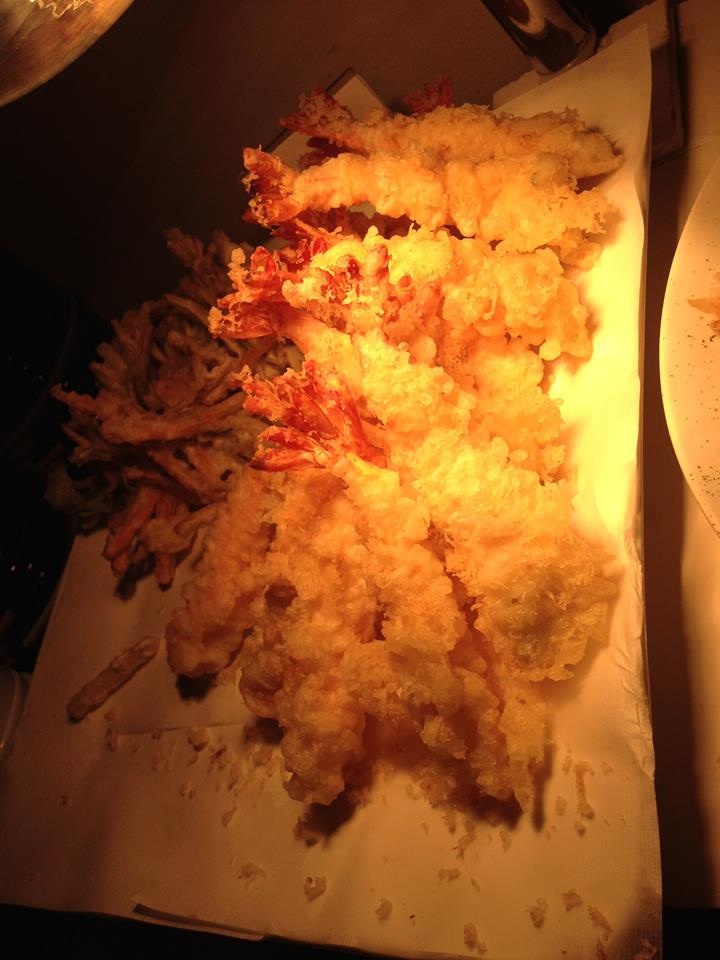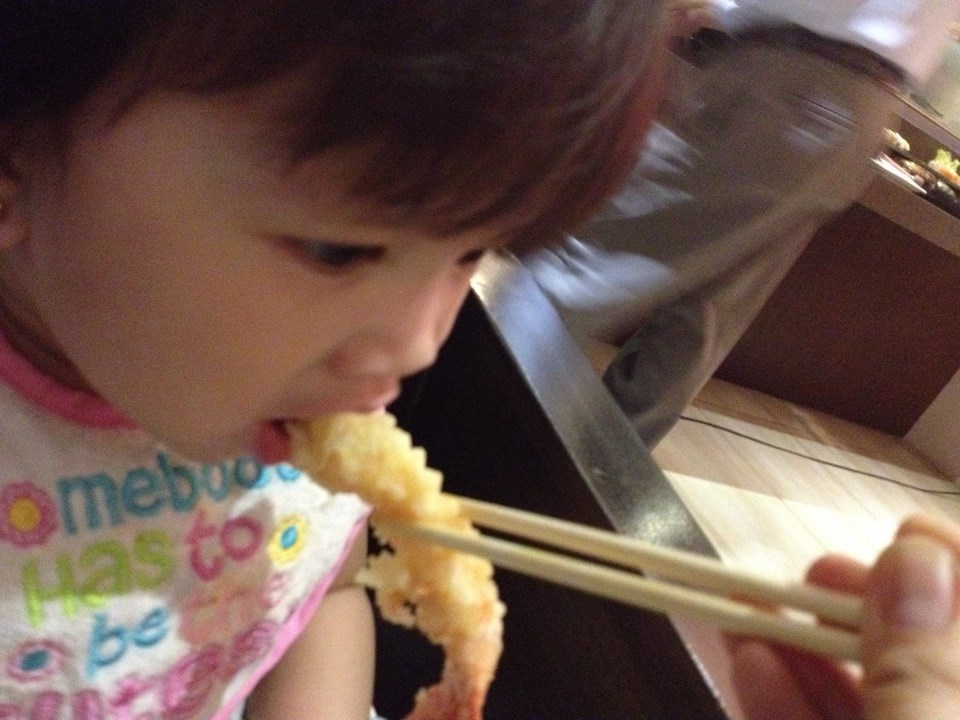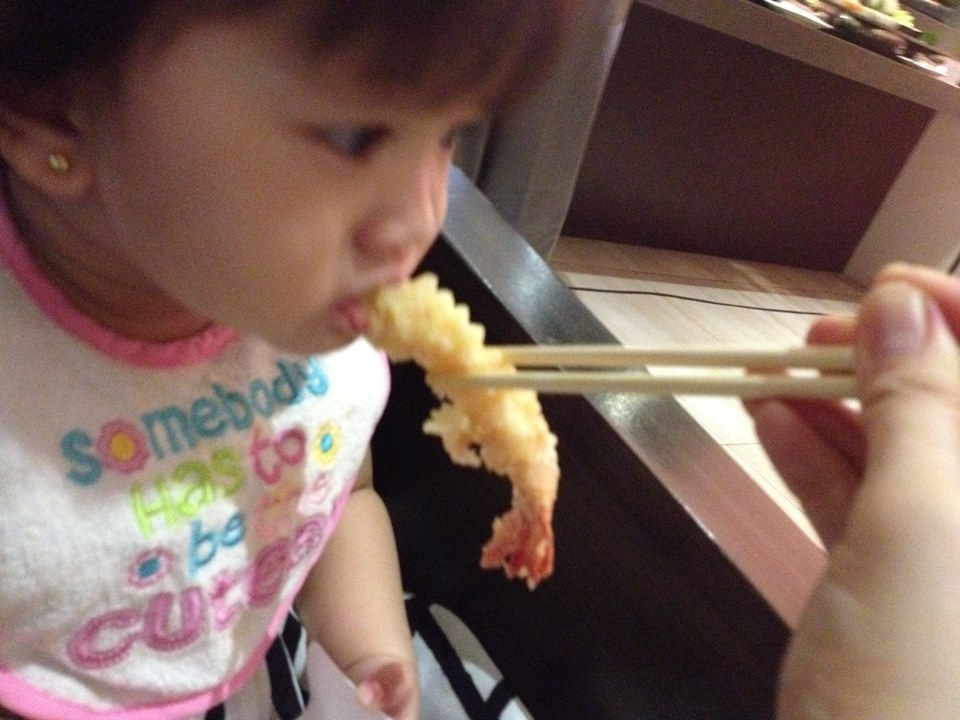 Kitsho also has a sukiyaki station, where they cook it upon order. Their US Beef Sukiyaki was so tender and the soup had just the right level of sweetness to keep it interesting, so interesting my baby couldn't get enough of it.
They also have five cooked food in chafing dishes the best of which was the grilled salmon belly. The yaki udon and chicken teryaki were very tasty. You can have eithr fried or plain rice for your carb intake. There's a few simple desserts, mixed fruits and three small cake options.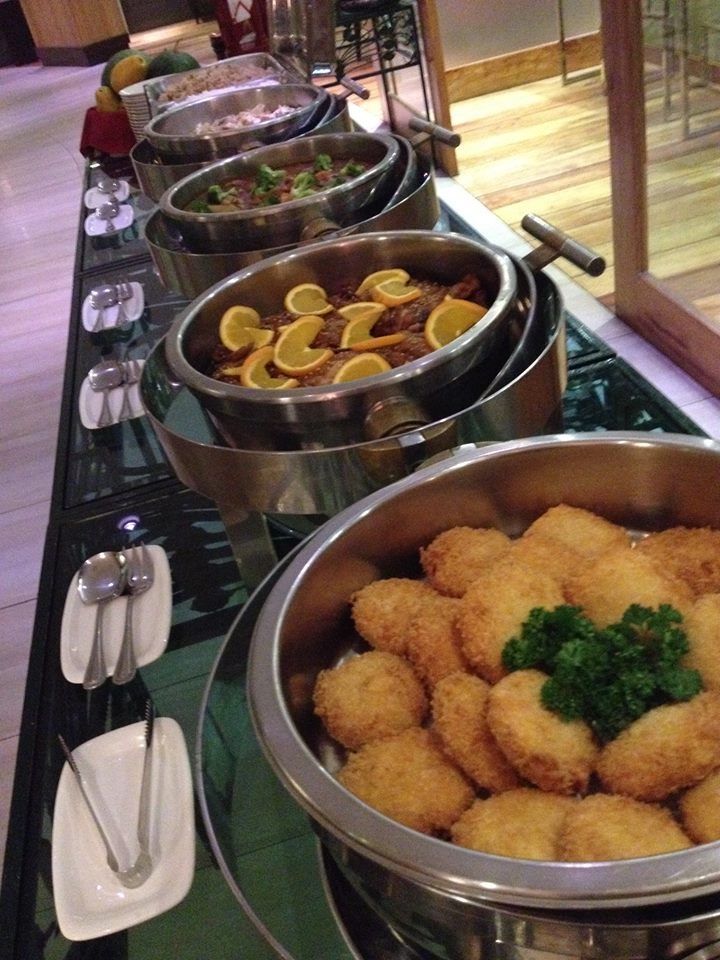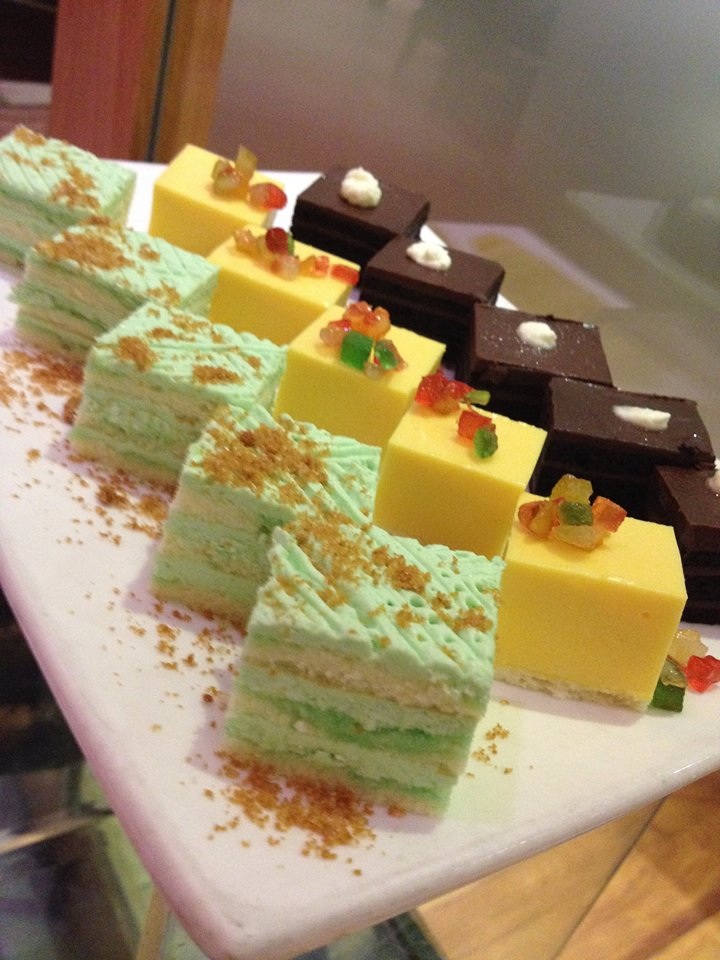 Service and ambiance were excellent as expected from a hotel restaurant. So overall, we were pretty satisfied with our dining experience.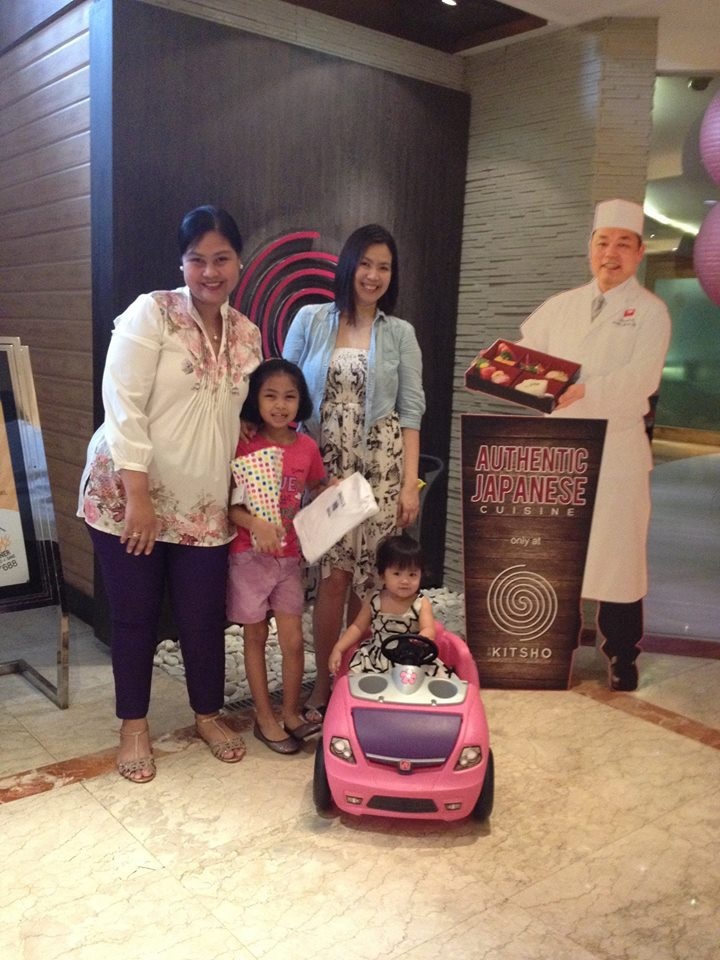 Kitsho is at the Lobby Level of Traders Hotel Manila, 3001 Roxas Boulevard, Pasay City.
Green Pastures
In one of my friends rare visits, we dined out at the much talked about Green Pastures at the Shangri-La Plaza Mall's new East Wing.
My friend Rhea Co was saying all good stuff about it– that they serve the freshest organic everything in town, more like a farm-to-table-concept. And well, I am a sucker for organic and freshness so off we go.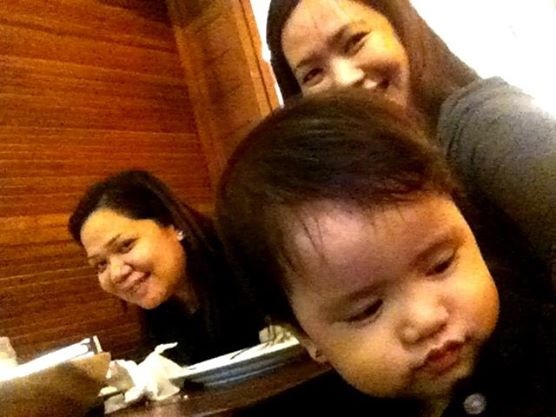 The menu looks kinda confusing or rather overwhelming with a typewritten font that looks like it was photocopied and lacking the usual photos that we expect from menus (to match the laid back farmhouse ambience of the resto, i guess), that it took us time to decide on what to order. Good thing their staff were really accommodating they don't just sell-up, they'd help you pick out their best seller.
We had the Farmhouse Salad. You can smell the freshness right in front of you as they show you how they put it all together. Chopped kale, shredded romaine lettuce, roast chicken, hard-boiled eggs, grape tomatoes, corn kernels, goat cheese, ripe mangoes, and oh yeah BACON! It was dressed in sweet honey mustard dill vinaigrette and everything nice. It comes in big serving, I think two to three people can share one order. And I highly recommend not to miss this one.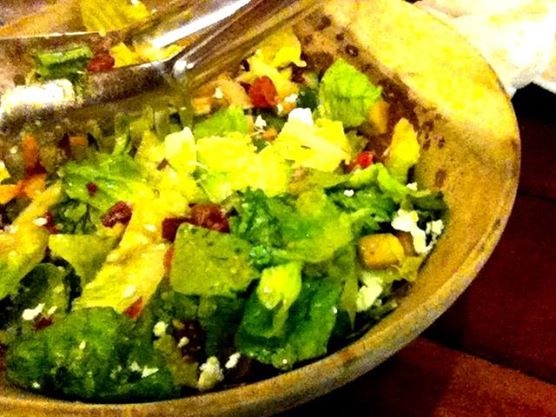 I was curious about the Vegetarian Burger That Doesn't Suck. Yup, that's what it's called. But I was a bit full that evening, and was just in for some salad and something light.
So we got the Toast With Organic Mushroom instead. It comes with quail eggs and homemade ricotta cheese. My friend thinks it had a funny lingering after-taste, but It was so flavorful I did love it.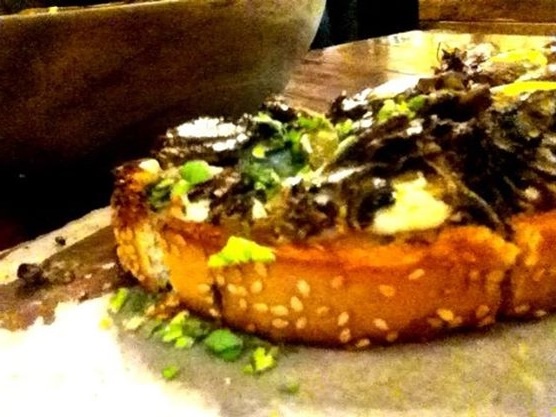 All-in-all, I give Green Pastures a total green thumbs up! I went as far as first base only, but funny I was too 'solved' just enjoying their salad and the appetizer. For me it was a promising indication. And I am surely coming back for more.
Check the rest of my food reviews at http://ph.openrice.com/gourmet/reviews.htm?userid=474977105
#jnv