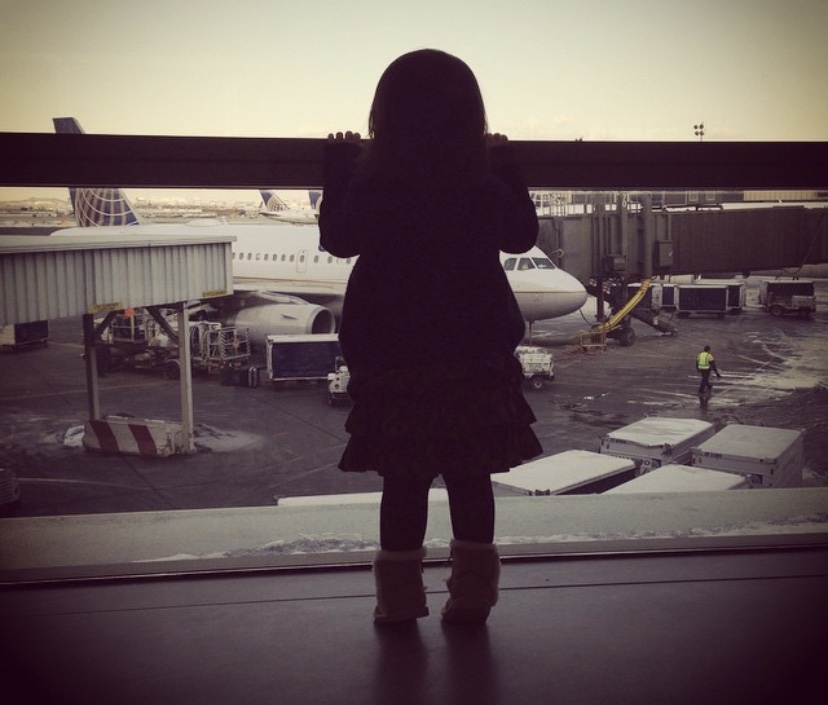 It's always an adventure to go anywhere with my little Hunter. No matter how exhausting it may seem to be, seeing the joy in her eyes while exploring new places and trying out new things makes it all worthwhile.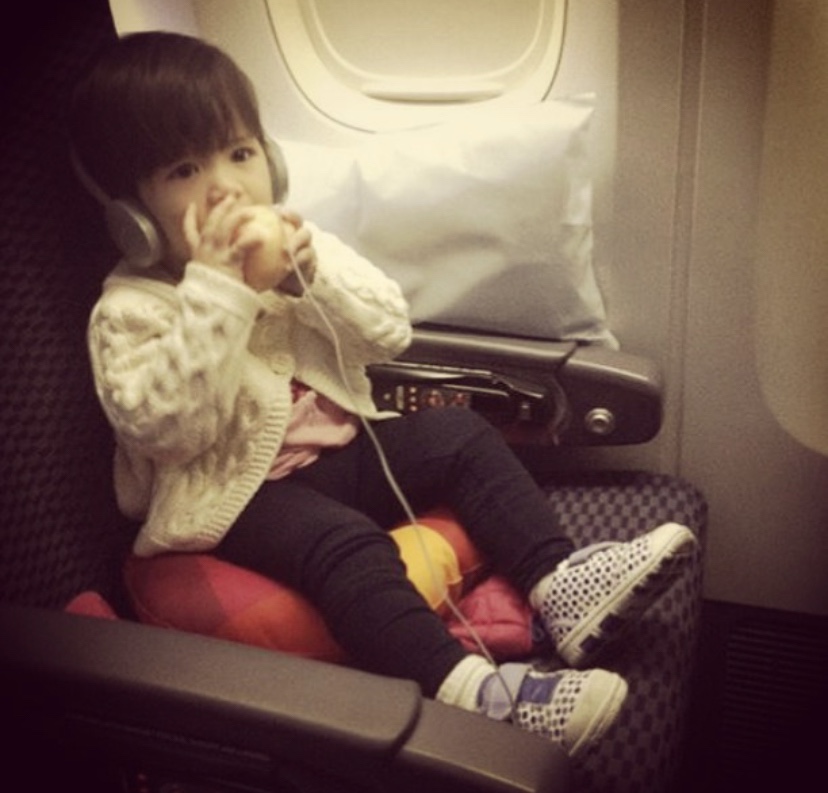 It may not be easy, but there is always an easier way thru things and as time went by, we learned it. I started out as a clueless ammateur mom traveler, getting puked-on by my baby in one of our flights, smelling awful the whole time, not knowing what to do while she cries uncontrollably during take-offs. Looking back at all of it, made me smile because now I can confidently say that I have somehow 'majored' flying with my little one, though I know there's still more room for improvements.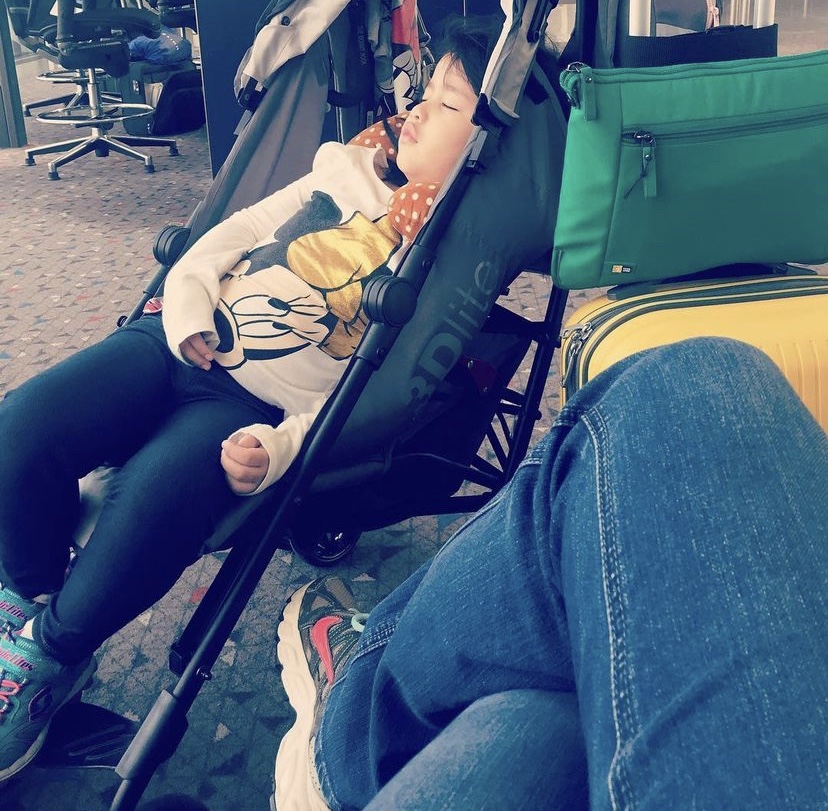 Anyone who has traveled by air probably has an idea how it goes: from the minute you leave your home, check-in, go through customs, get on board, arrive, collect your baggages and get to your destination can be very tiring. Now, try adding a kid in the scenario. My Cassey can simply make me lose my focus by asking endless questions, losing a piece of her precious toys, getting bored, getting hungry, asking to buy everything she sees in the airport, and so on.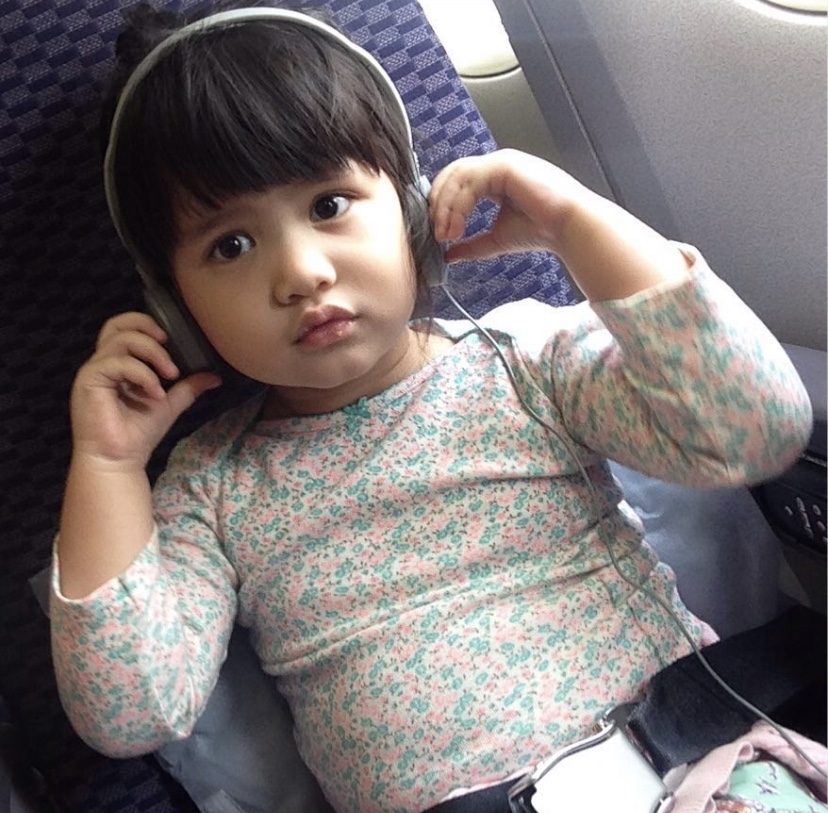 We've traveled a lot by plane, and even 'enjoyed' a couple of layovers in some foreign lands. That's where most of our adventures happen. Trust me, if you can get a direct flight just do so. Just imagine me, with a baby, an umbrella stroller, two-three hand carries, 2 check-in luggage and a partridge in a pear tree wandering around the airport premise while we wait for our connecting flight. There are times that I had to get one of those paid lounges, especially when we had to stay in the airport for the night, and it costs about a hundred USD for only 3 hours. But for comfort sakes, I'd go for anything to get my child to rest and sleep well during our travels.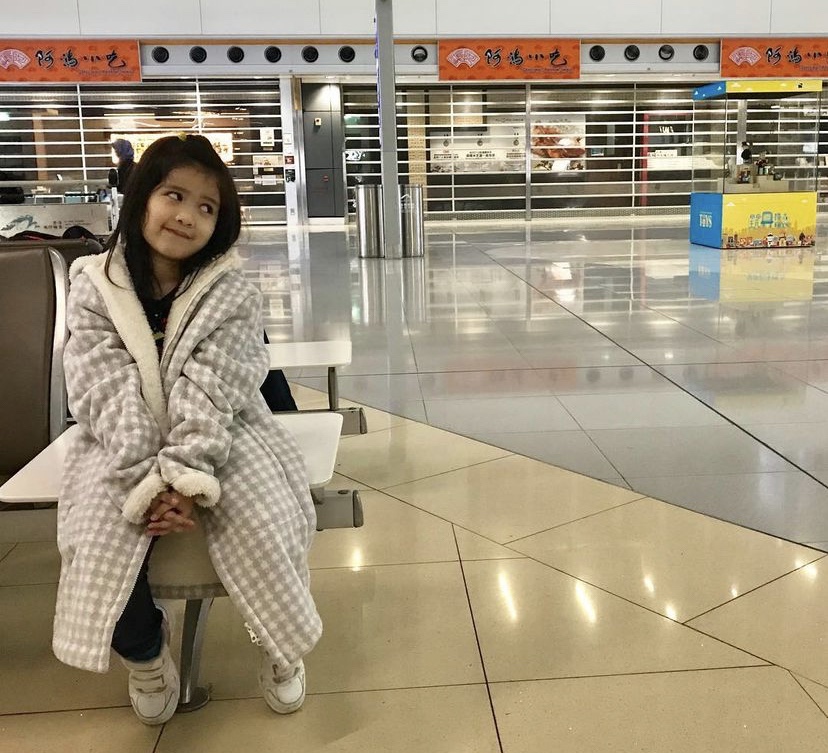 Here's a few more tips from myself to make your travel easier.
Booking your flight If you're booking through a travel agent, it is important to inform him that you are traveling with a child. Don't forget to mention your child's age. This way, you get charged the correct plane fare: Children below 12 years old are charged only a certain percentage of the adult fare. You may also place your meal requests and inform your agent of any food allergies in case there is. Buying tickets online? Check out the fare for children and kiddie meal requests. Normally, a stroller or a car seat are allowed as extra pieces aside from your hand carry. You must make sure to check the airline's baggage policy once you make your reservation.
Packing for your child Bring the Essentials. Most parents prefer bringing two to three bottles with disposable drop-ins and spare nipples, and they put the milk in disposable milk bags. This lessens the bulk in your hand-carry. If you are particular about the water your child drinks, you may bring your own. You can also ask the flight attendants to boil water for you. The amount of milk you should bring would depend on your child's consumption. For the clothes, make sure you bring an extra for you too, incase some unforeseen event happens like what I mentioned earlier, my daughter vomiting on the shirt I was wearing and apparently the only one I had during my entire flight. For food and snacks, I always bring Cassey's favorite snacks and food, because she usually doesn't enjoy airline food.
Checking in If your airline has Internet check-in, make use of it. This way, you can choose your seats (even meals), print your boarding passes at home, and breeze through the check-in counters. Choose seats with a lot of leg room so you have more space to maneuver. I usually request for the window seat so I can have more privacy and less inconvenience for my co-passenger who may be quite sensitive with kids movements.
Waiting to board Making a child wait is one of the most challenging tasks for parents. I worry about entertaining her while lugging around your bags, etc. Be aware that if you checked-in online, you need not come too early to line up at the check-in counters. You can arrive at the airport relatively closer to boarding time.
After going through immigration, we leisurely stroll around the airport, check out the shops, watch the planes waiting to take off, or get a quick bite. While munching on a snack, I keep Hunter busy by letting her doodle or color on her iPad. While at the boarding gate, bring out a toy to keep your child busy.
Take note that it is also important for moms to be able to move easily with our hand-carry while caring for a child. As much as possible, you want both arms free. A stroller has always been my best bet because Cassey is safely seated as we walk around the terminal while I carry my bag or hang it on the stroller handles.
Another option it to use a baby sling or pouch, which has proven very useful form me. Although some people may frown upon the use of a "child leash," but it's perfect for traveling with a toddler who'd rather walk around than be strapped in her stroller. This way, my little one gets her "freedom" while I keep her close.
5. Toilet Breaks. It is a challenge to change nappies inside a very tight airline lavatory, but all moms manage. Disposable diapers are most convenient – even for those who are potty-trained. (It's hard to make children "hold it in" when there is a line to the lavatory.) It is a must to sanitize the toilet – and all surfaces your child will come in contact with. I always bring a baby wipes to sanitize everything she may touch including the sides of the seat, too.
6. More Entertainment. Aside from the plane's audio and video on-demand options for kids, pack activity books, crayons, and a few non-bulky gadgets like iPad or iTouch. Avoid pencils—your child might hurt himself with the sharp point in case the plane experiences turbulence. Disposable toys from kiddie meals are good to take along in flight. In case you lose them, it won't be as painful
7. Air pressure. Some would prescribe decongestants, however, the pressure inside the ear is just transient and may require no intervention. And this just happens briefly during take-off and landing. Chewing on food and drinking can do the trick. If you're with a baby let her drink milk or water (give her a pacifier if they use one) to help them equalize. You may give toddlers a lollipop to help them swallow. Older kids can chew gum.
8. Touchdown Don't forget to check if you have everything with you before disembarking the plane. You wouldn't want to leave a favorite toy behind.
Now go and have a safe – and happy – trip! And if you have a useful tip that you might wanna share, just leave a comment below.