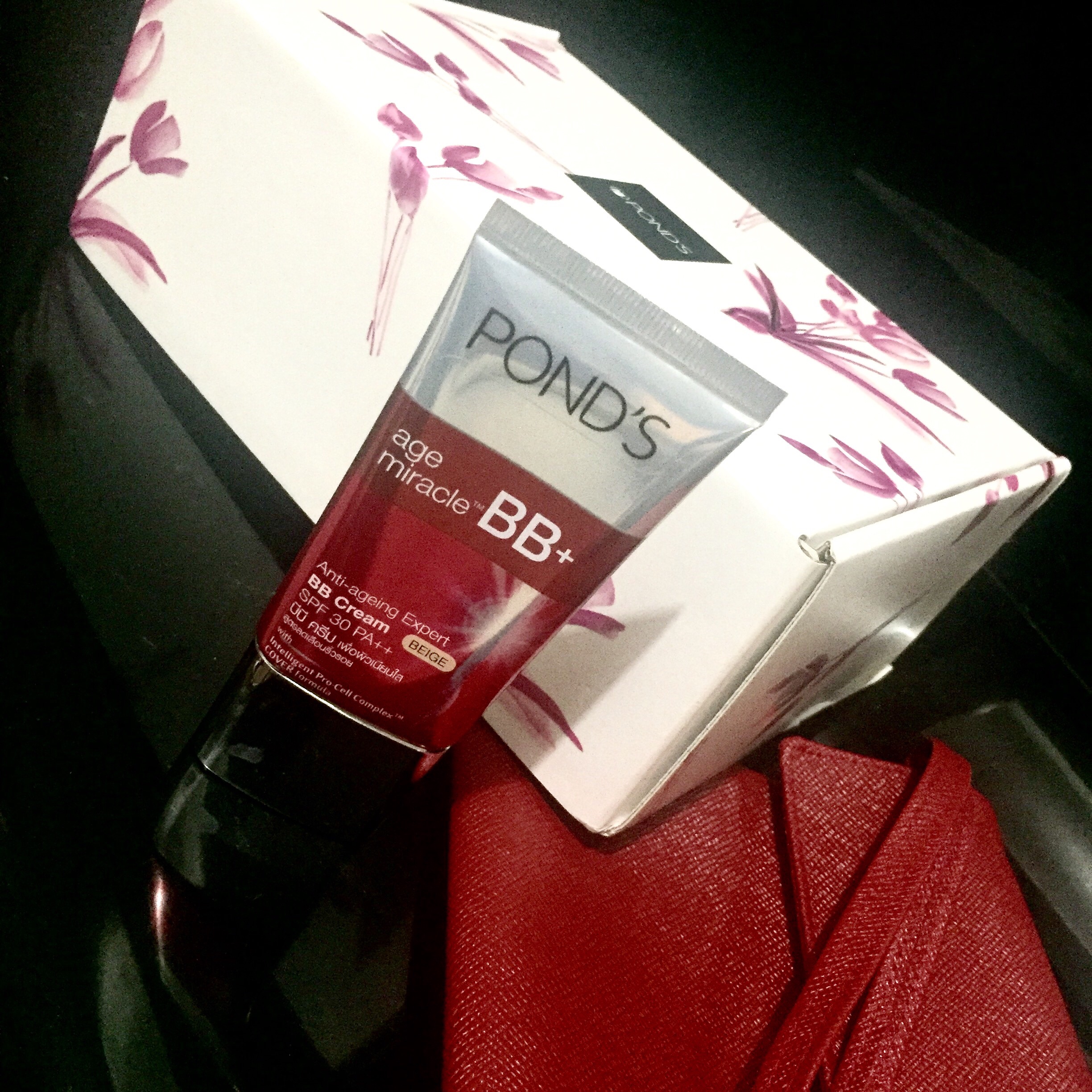 …And I'm talking about hitting 2 birds in one stone here: that means yes to less expense, yes to less effort with only one product to make it work. Thanks to Lazada for sending me this Pond's Age Miracle BB+ Cream (with SPF 30 PA++)! Seriously, I am the type who would not buy a product unless it is introduced to me in the most persuasive way possible. Well, Lazada has been introducing to me a lot of new products lately, most of which I have since then enjoyed using, and patronized simply for the reason that they click with my skin care needs.
I'll tell you why this particular Blemish Balm (BB) Cream is such a hit!
I'm guessing, perhaps, the foundation sales must have gone down a bit when this 'man-made miracle' Pond's Age Miracle BB+ Cream product was launched and distributed in the market.
Why? Because it makes our lives easier. I mean, who would not want to have a moisturizing cream that evens out skin instantly, while protecting it against the harmful rays of the sun, hiding all skin imperfections and discolorations with its foundation-like shade, minus the hardwork in applying such using a make-up brush.
What catches my eyes even more was the "anti-ageing" effect, because mannnn… I am way past my growin' old denial stage. At my age of 40, I  sort of learned to embrace my ageing signs gracefully.. haha. Until this product here, miraculously, provided effortless natural barefaced look with daily use, effectively reducing my under eye circles, blemishes, dark spots, freckles and age lines. It's lime my modern day make-up hero.
Below is my before and after photos, to show the skin changes: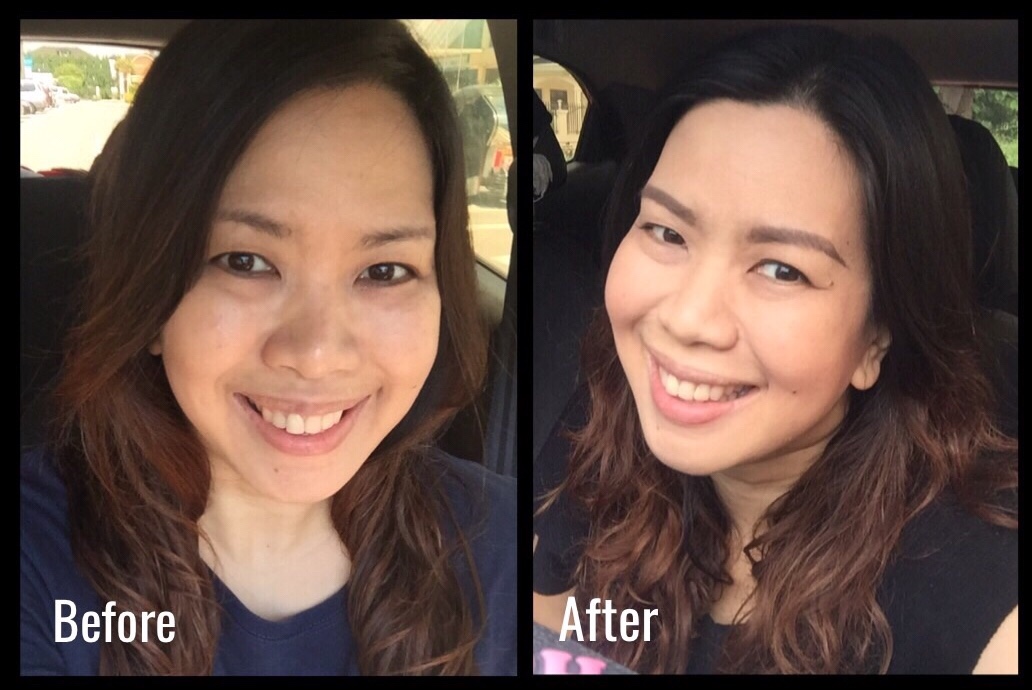 After months of use (3 months to be exact), notice a more natural looking skin minus the blemishes and dark spots. Take note, this photo was taken without any foundation or powder, no photoshop or camera filters just Pond's Age Miracle BB+ Cream.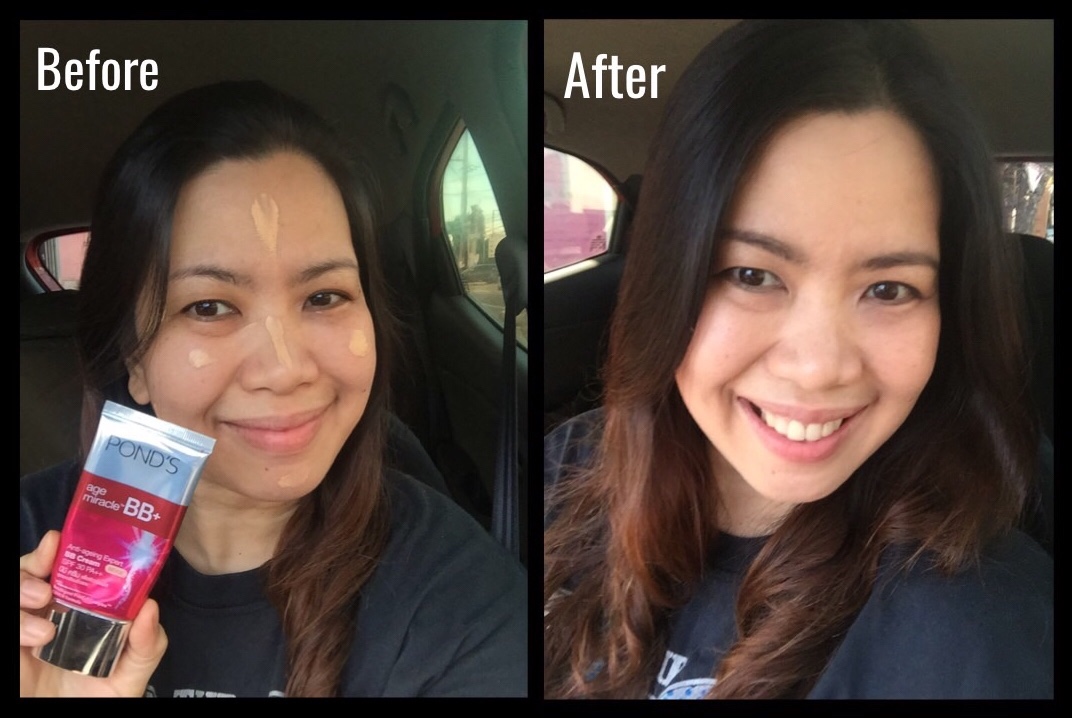 Upon application you'll notice an instant glow of the skin, it evens out the skin tone and removes the oily part of the skin, making it look moisturized and healthy.
So what do you guys think? Let me know your opinions.