There will always come a day in every mommy's life, every woman or person at that … that you just want to go out and feel pretty, or vice versa…
Today is one of those days and I just have to say I'm glad I still have that "feeling pretty" feeling (redundancy intended) despite my being too confined usually in the corners of my room being a full-time WAHM.
I'm glad I am able to take good care of my skin, in spite of my 'crazy' schedules, in the most natural way possible..
Todays post is going to be a review of some of the organic products of Leiania House of Beauty under the same Manufacturers that brought Caress By Nature organic products in the Philippine market. In case you missed it, I already wrote a review of the latter, you can find it here.
In this post let us zoom in to 5 of Leiania's products, namely Micellar Water, Go Oat & Moringa Family Conditioning Shampoo and Go Oat & Moringa Nourishing Conditioner With Miroccan Argan Oil,
I have heard so much about Micellar Water as a product but it's my first time to actually try it, particularly this brand by Leiania House of Beauty.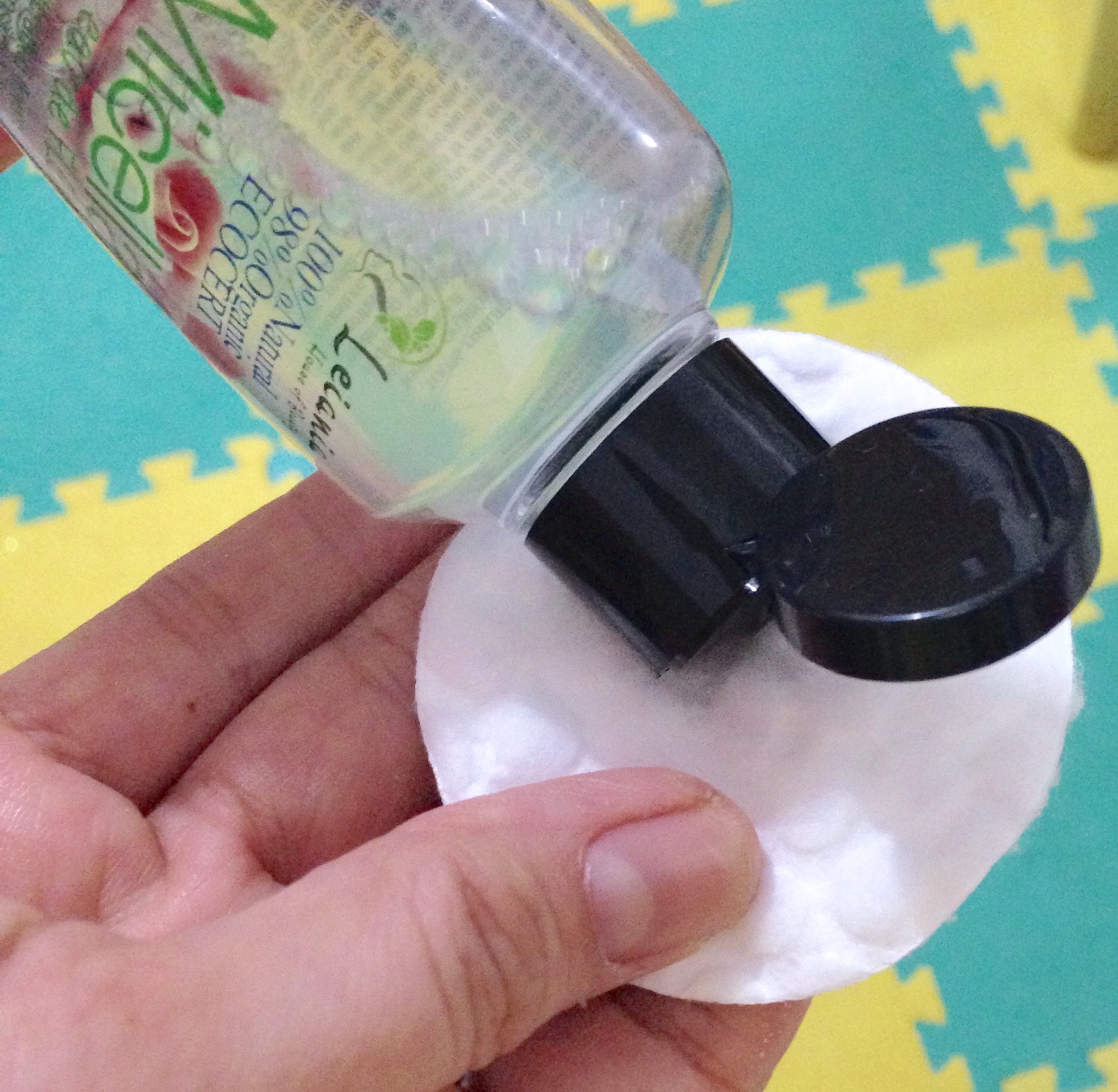 It comes in a clear plastic bottle with an easy flip-up bottle cap. Each 100 ml easy grip bottle is sealed and labeled meticulously, with all the product information you may need to know prior to usage. I'm the type of consumer that appreciates complete labeling so much especially in an organic product, it tells a lot about the marketer's transparency to its customers. All of Leiania's products bear all the important details which include the manufacture and expiry date as well as the lot or batch numbers.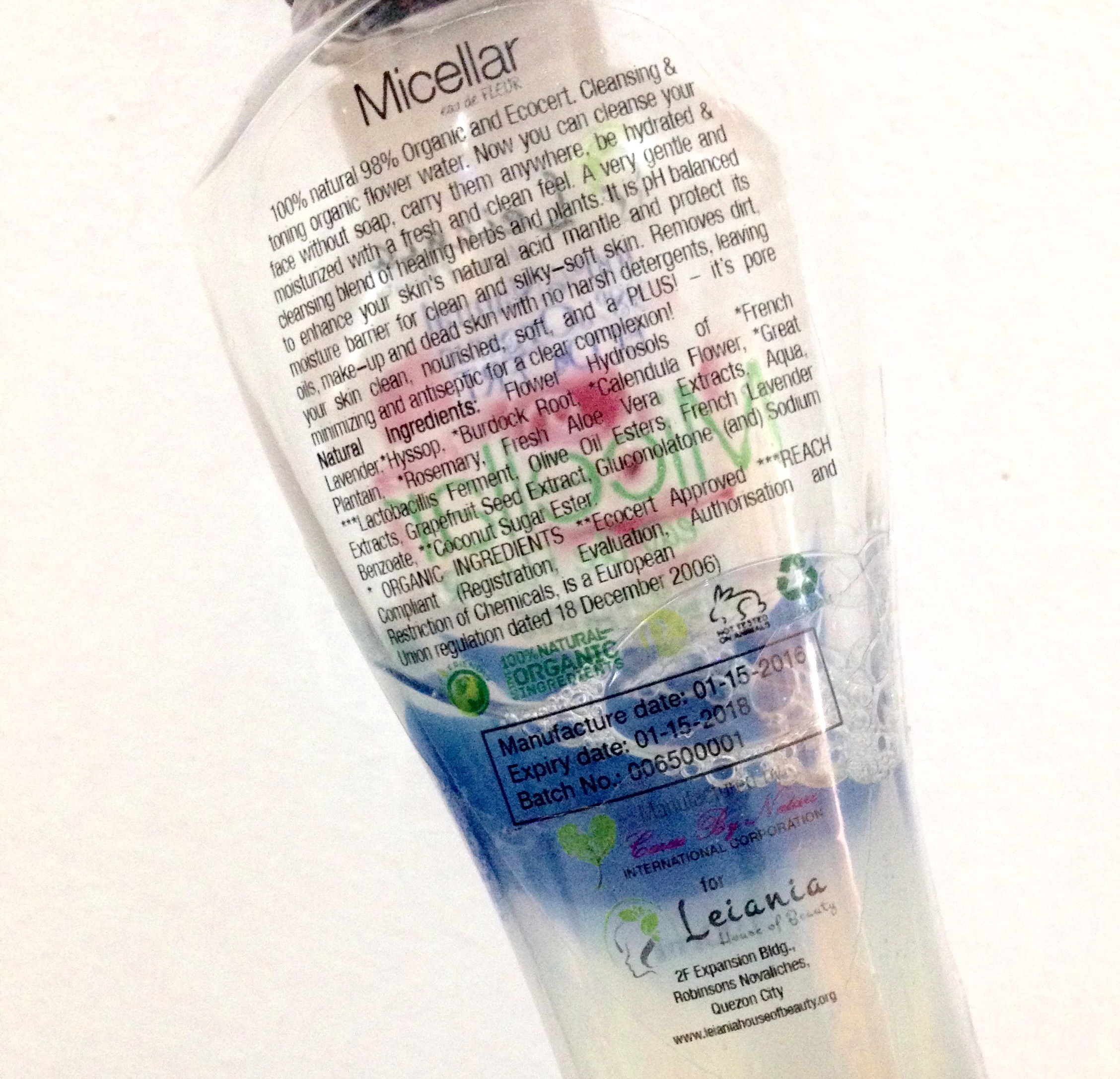 First thing i noticed when I applied it on my face is its cool refreshing feel, there is no sting which came as a big surprise to me, since I was used to the stings of astringents.. so, therefore, an "ahhh (ganun pala) factor"
I instantly felt clean after generously swabbing the Micellar water in circular motion around my face, the front and back of my ears as well as my neck and collar bone areas.
Did I mention my skin felt baby soft too? At first I actually thought I might be imagining that only, but after a couple of days, weeks, and month of using it, I realize, yeah, I guess it really does something to the skin.
On days following the night I applied the Micellar Water, I wake up with a perfectly moisturized facial skin.. giving me a different glow! Pls refer to my pa cute photo.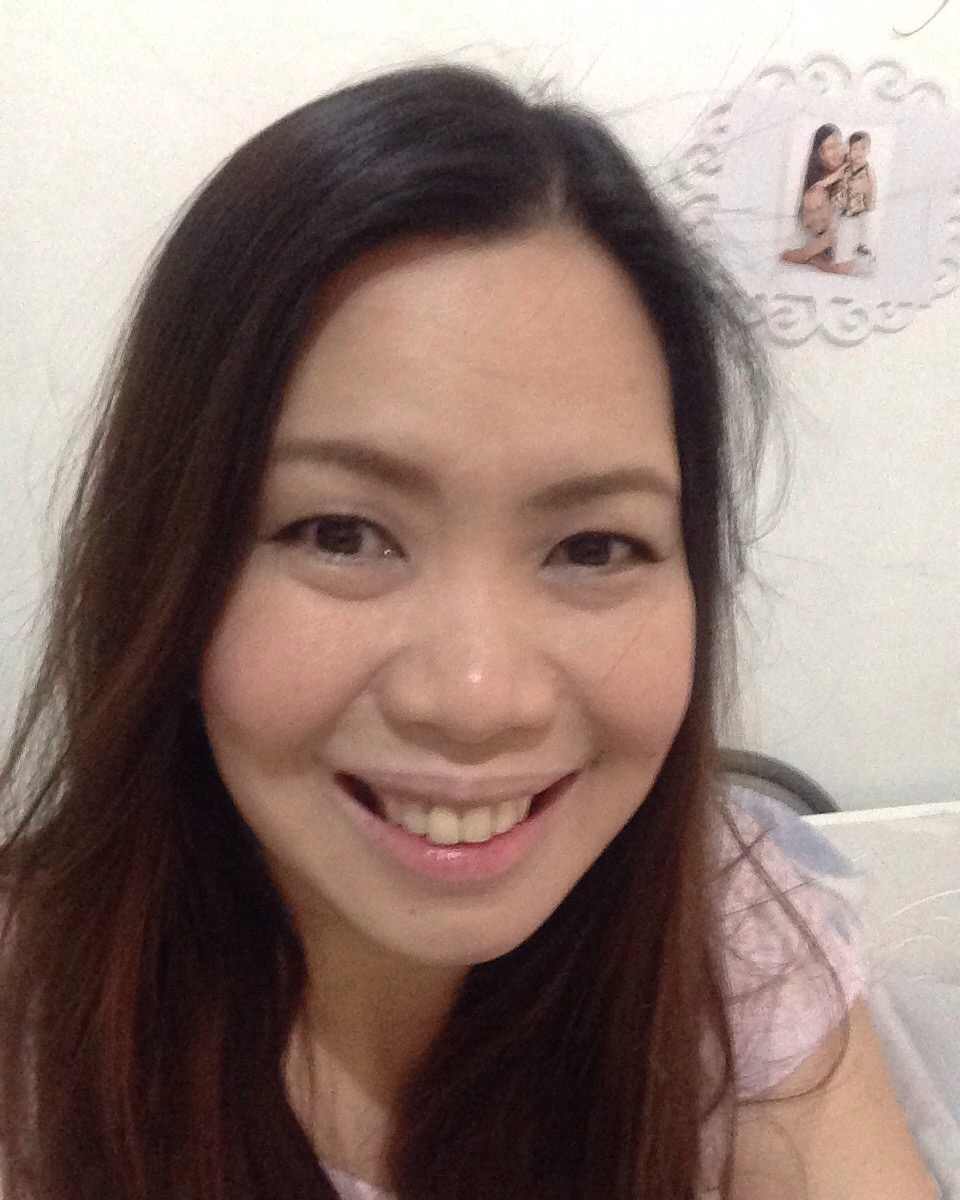 The most important part… no breakouts a month after using the product. No side-effect noted. Perfect for removing light make-ups too.
Will I recommend it? Yes!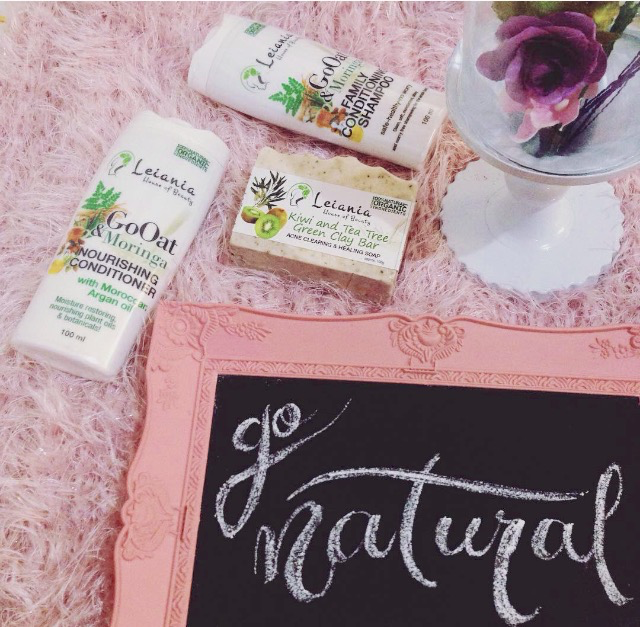 Next Products: Go Oat & Moringa Family Conditioning Shampoo and Go Oat & Moringa Nourishing Conditioner With Miroccan Argan Oil
The conditioner had me at Argan Oil. Hehe! Both the shampoo and conditioner have a really nice bubble gum scent; and unlike other organic products, it bubbles as you lather it on your hair.
The important things I noticed is it lessen my hair fall, and made it feel silky soft, and actually thicker. Although I did not achieve a shiny looking hair, I cannot totally blame that to the shampoo and conditioner coz my hair has not been pampered nor treated ever since I gave birth to my daughter.
No allergy and irritation noted after a month of usage which is a big point for me.
The 100 ml packaging looks very handy for travelers, however, I find it kind of hard to squeeze especially when it's halfway consumed already. Other than that, I don't mind adding these two, for long term use, to my daily body and skincare regimen.
The Kiwi and Tea Tree Green Clay Bar (100mg) indicates it is an acne cleaning and healing soap. The scent was just fine, not so fragrant, but I did notice that like my regular bath soap, it didn't give me a sweaty smell after a long day. Like the other products of Leiania, it is nicely wrapped and labeled.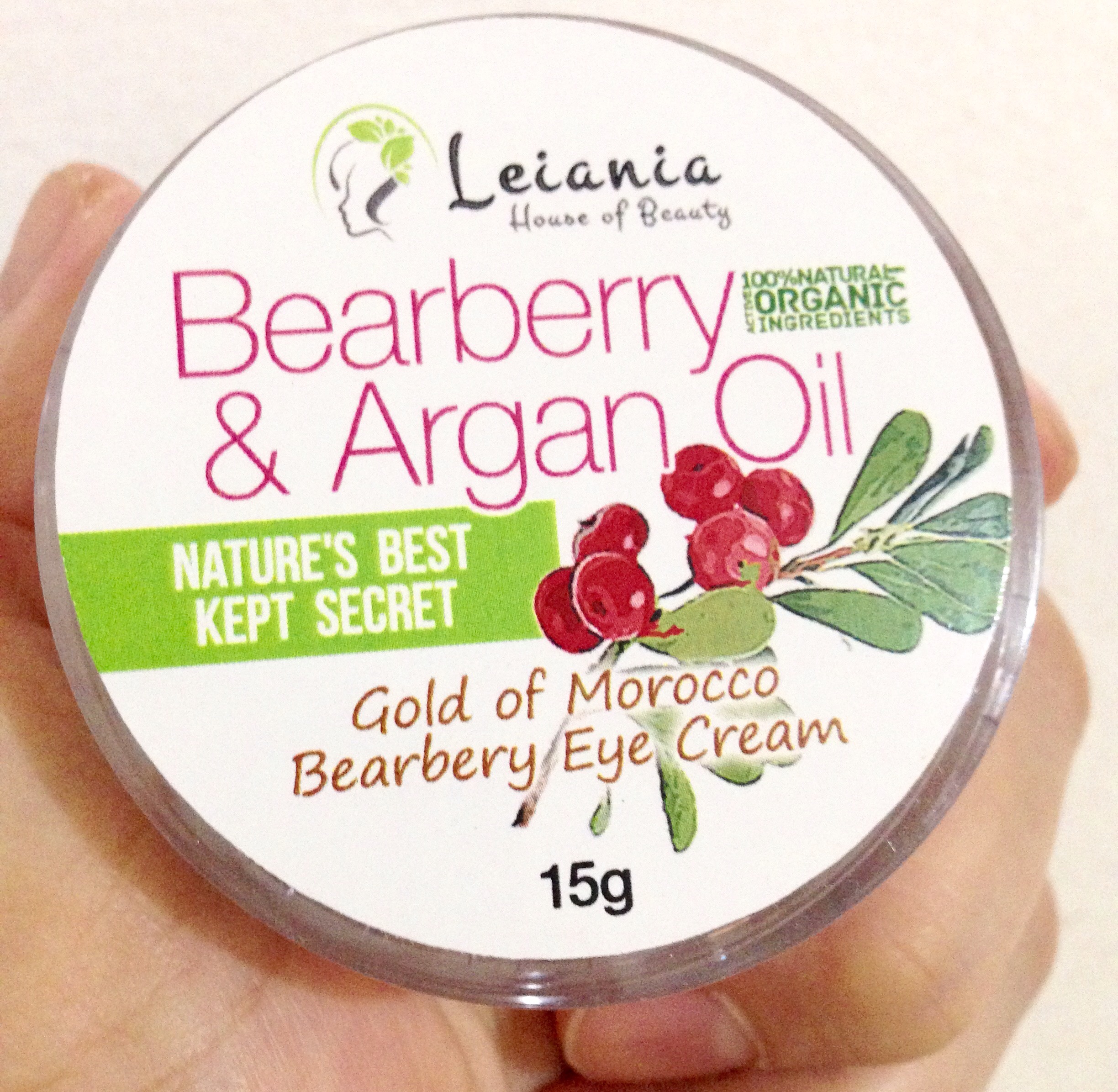 Bearberry & Argan Oil Gold of Morocco Bearberry Eye Cream (15g) is an all natural spot eye treatment cream made from water, moroccan argan oil, fresh farm goat milk, aloe leaf juice, apricot kernel, jojoba, seed oil, shea butter, lavander essential, vit e, vit b3, and bearberry extract among others… I had to mention these to elaborate on how natural it is, because I know for a fact that some reasons that makes consumers hesitate on a particular brand is when they hear or see 'chemicals' and other manmade ingredients in the brand. This one is all natural, that's why I did not hesitate to try it in the first place.
There you have it, 5 new organic products to watch out for in the market… I must say, Leiania House of Beauty truly is daaaang… serious about providing every skincare product you can ever think of, name it, they have it. I would like to note how gentle their product is, particularly the ones I've used.

A disclaimer to all my readers though, through the kindness and passion of Leiania House of Beauty owner Miss Favia sent me these and more (by more I meant all their product lines) to try for myself and review.
This doesn't mean the deed will influence the outcome of my reviews of course. Regardless, I only recommend products or services I use personally and believe will be good for my readers. I am disclosing this in accordance with the ADBOARD Code of Ethics for Advertising under Section 7: Testimonials which states "Testimonial claims should be genuine and truthful and should be categorically stated as the personal experience or opinion of the endorser and should be clearly presented as part of a testimonial statement."
My product preference by the way was based on my actual needs at the moment. Since I didn't have a need for whitening products for example I decided to share and give 'em away to my family or friends who may need them. Some of them agreed to get featured on my next post and give their personal feedback about the products they used. So I hope you will watch out for the part 2 of my reviews.
Meet the Woman Behind Leiania House of Beauty
(photo coutesy of Ms. Favia's Pre-nup Photographer)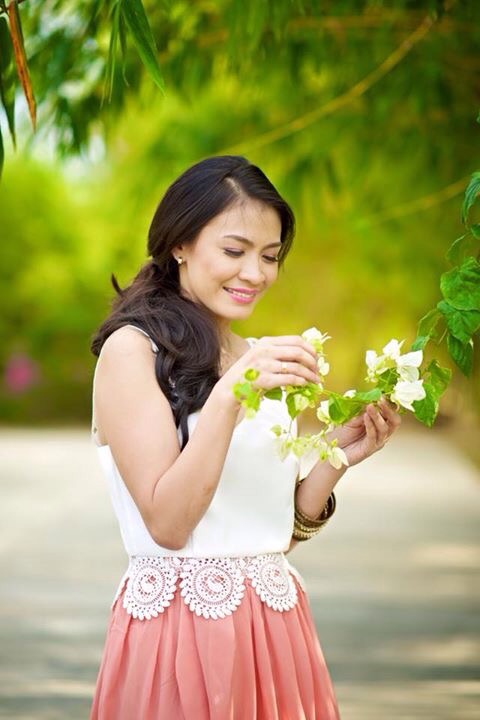 I guess, just like Ms. Favia, it is every woman's personal goal to look beautiful and well taken cared of all the time, we have lots of great options now, try Leiania House of Beauty and see for yourself.
Visit Leiania House of Beauty kiosk at Robinsons Novaliches, 2f Expansion Bldg. And their spaces at 3 collab shops 1) Trendzone, QC 2)Fashion Kingdom, QC and 3) Diamoda, Baliauag, Bulacan.
Or click here for more details and information about their products.
Or like their facebook page Leiania House of Beauty.