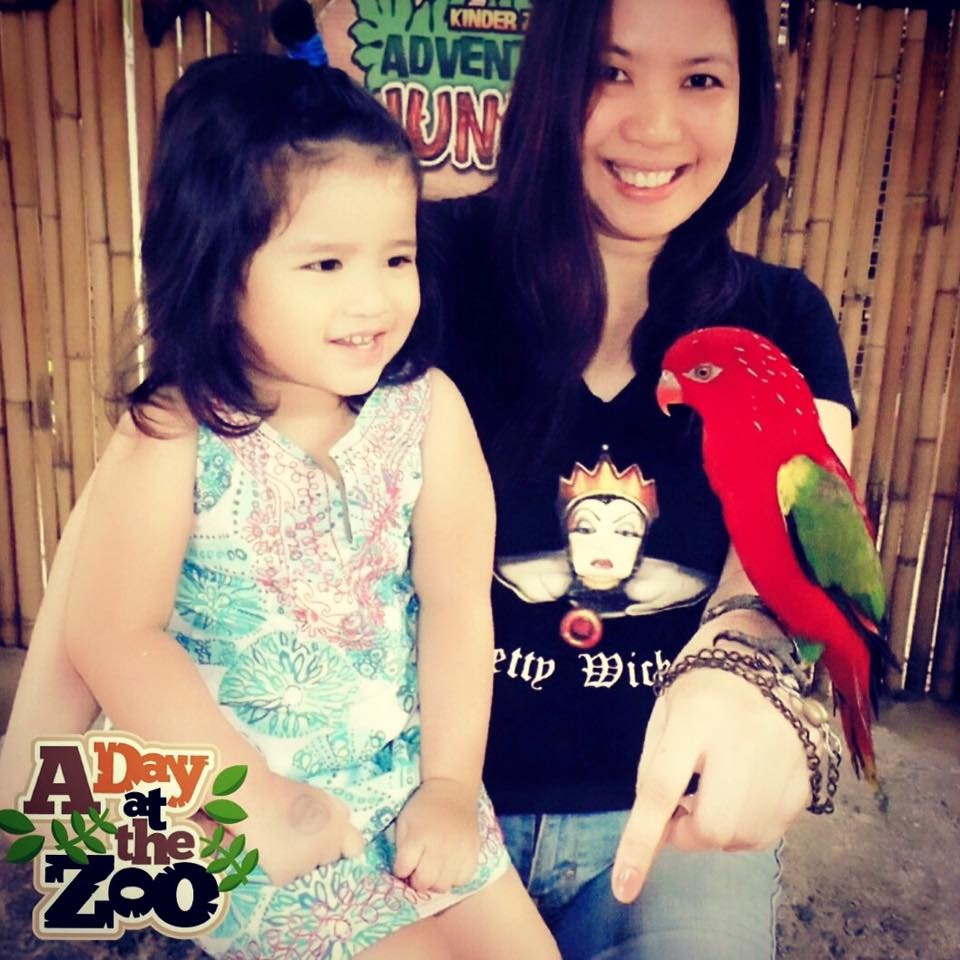 I have some sentimental feeling and vivid recollection of Manila Zoo, because of the lasting memories that it imprinted in my childhood mind. Back in the early 80's when there were no other places to go to, to actually see how those animals we see in the books and TV really look like, maybe interact with some of them, or simply enjoy co-existing with some of its different species, I was just glad that Manila Zoo was already there, to educate and amaze my then young mind.
Manila Zoo began its operation in 1959. At its 56th year now, it is considered the oldest Zoo in Asia. Its 5.5 hectares of land which houses about a thousand animals from ninety (90) different species is owned and managed by the Philippine Government.
Within Manila Zoo is a half-hectare private property developed last 2000 and was named Kinder Zoo Adventure Jungle. Kinder Zoo was built as a child-friendly zoo where children can actually interact with the animals.
Months ago, Ms. Grace Nicolas of TAG Media handed me complimentary tickets to see Kinder Zoo with my little munchkin. Even before so, I already planned on taking my daughter to Manila Zoo, especially because it has an interactive zoo, and, it still houses that very same elephant that I've seen so many years ago. It just feels sureal that 30 something years later, my daughter is seeing a blast from my past.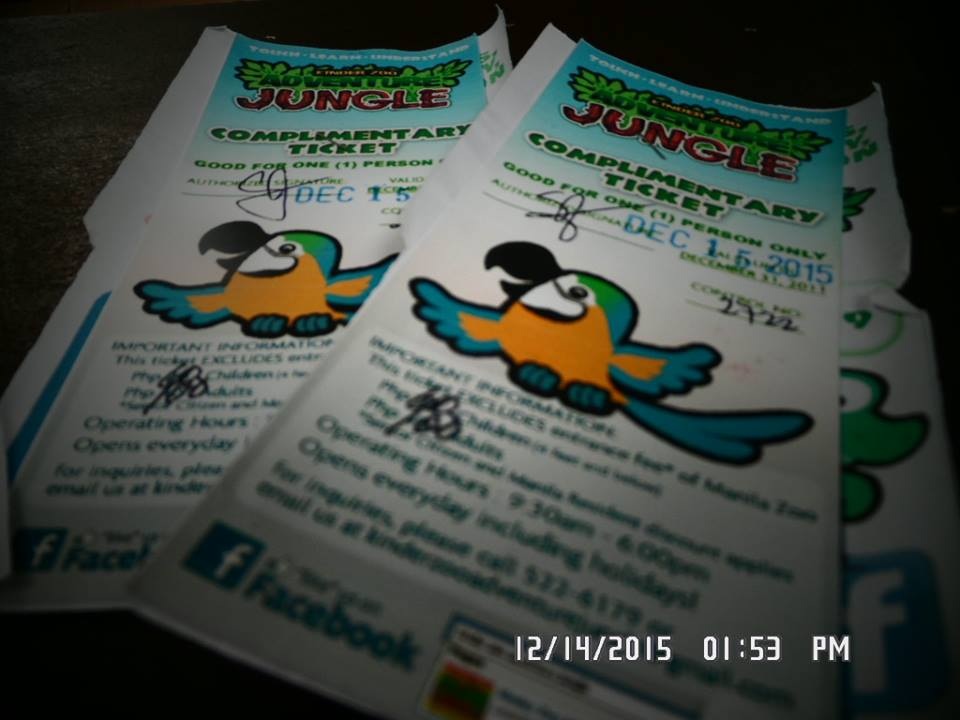 It took us a while, I know, before we got a chance to actually experience this together.
Why? Because, I was waiting for the right moment, when all three of us (daddy kokoy, me and hunter) can all go together.
But, well, time, weather, and some unecessary circumstances got in the way, leaving me with no other choice but to use it, minus daddy K.
I used the tickets, a day before it expired, haha! Rain or shine. That was after finding out for myself that Manila Zoo did not shut down operations after a portion of it was hit by fire last November 24, 2015.
I repeat, for those who do not know or who might have thought that they closed, Manila Zoo is still fully-operational regardless of the fire incident last November 24.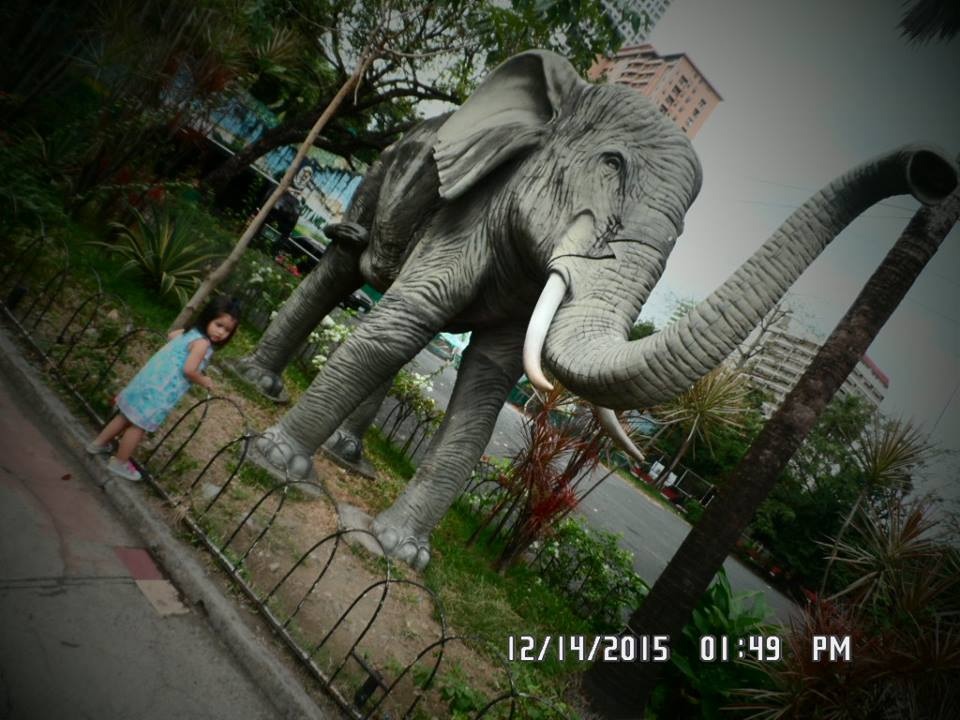 We went there one rainy afternoon. Paid a hundred pesos upon entrance at the main gate. That's based on the not so new entrance rate under Ordinance 8331 for non-Manilans. Manilenos get fifty (50)percent discount, you just need to show an ID as proof to avail of the discount. They didn't charge my 2 year old daughter, that was nice of them.
We proceeded to the Kinder Zoo entrance, and was welcomed by the very friendly Operations Manager, Neneng Lubrico. Ate Neneng, who has worked for Kinder Zoo since it opened in 2000, seem to be a picture of a happy contented worker, always smiling and eager to give that orientation you need upon entrance to this interactive facility. She was so ardent coaching us on how to hold the animals and pose for the camera, so as not to look awkward… haha! believe me we tried. The baby got a bit scared.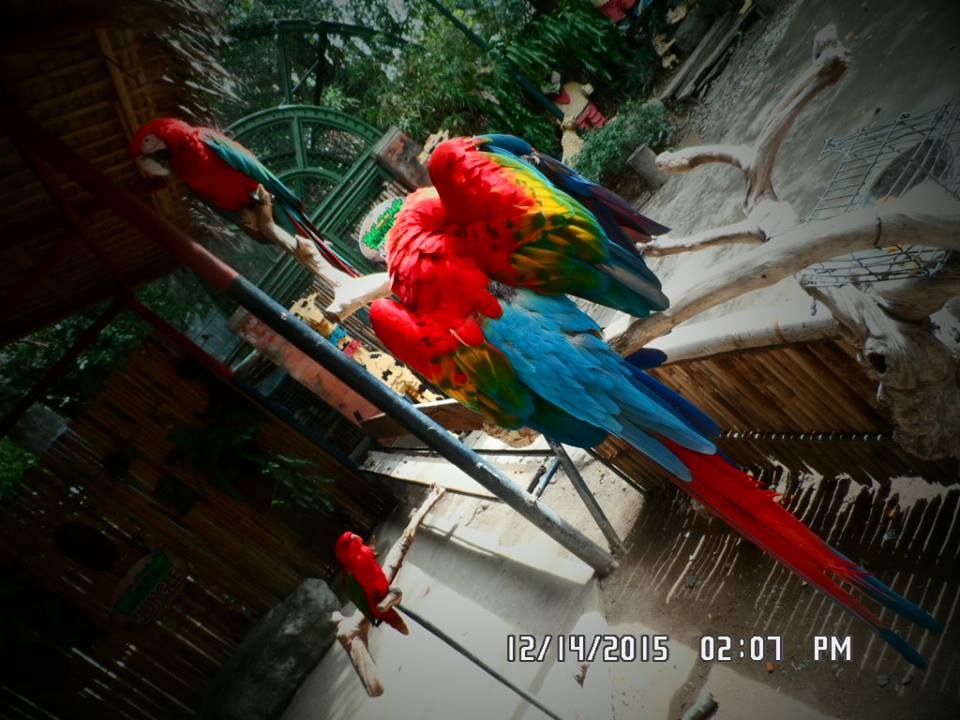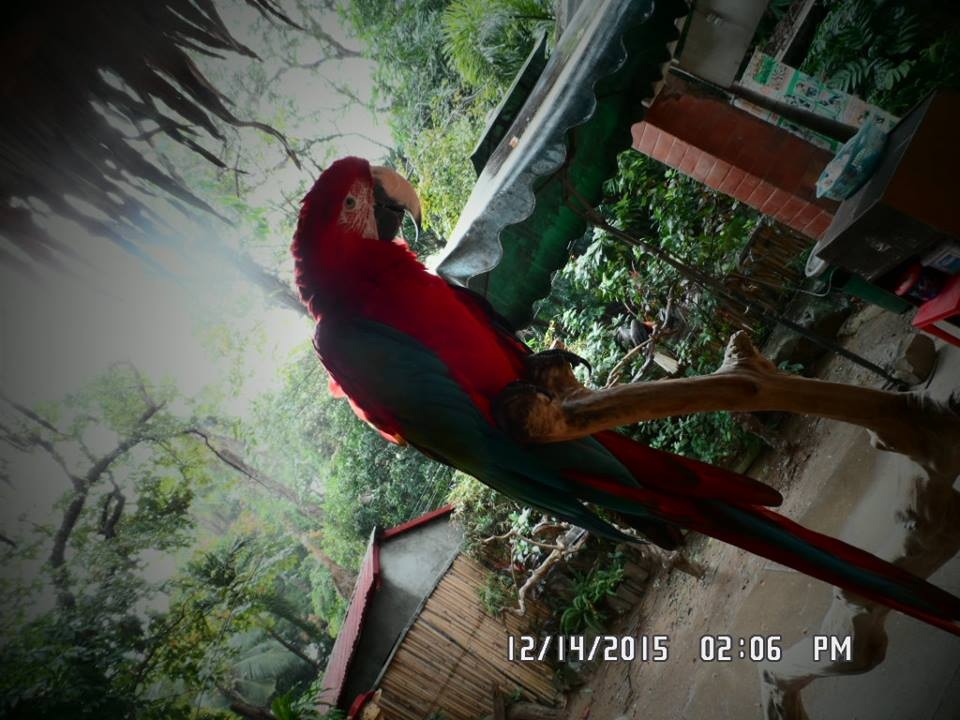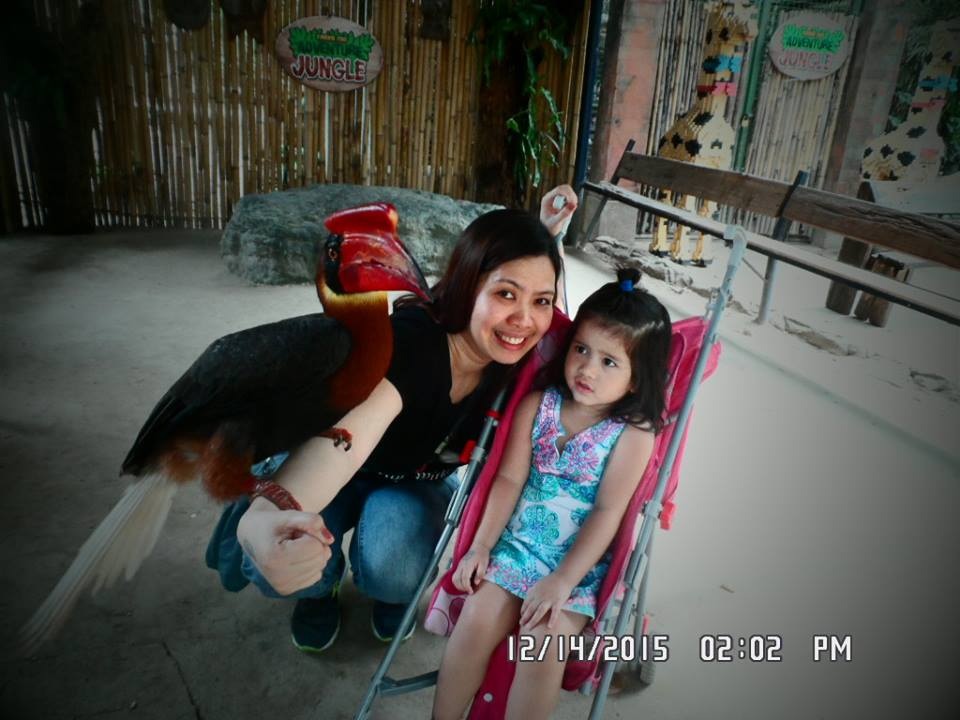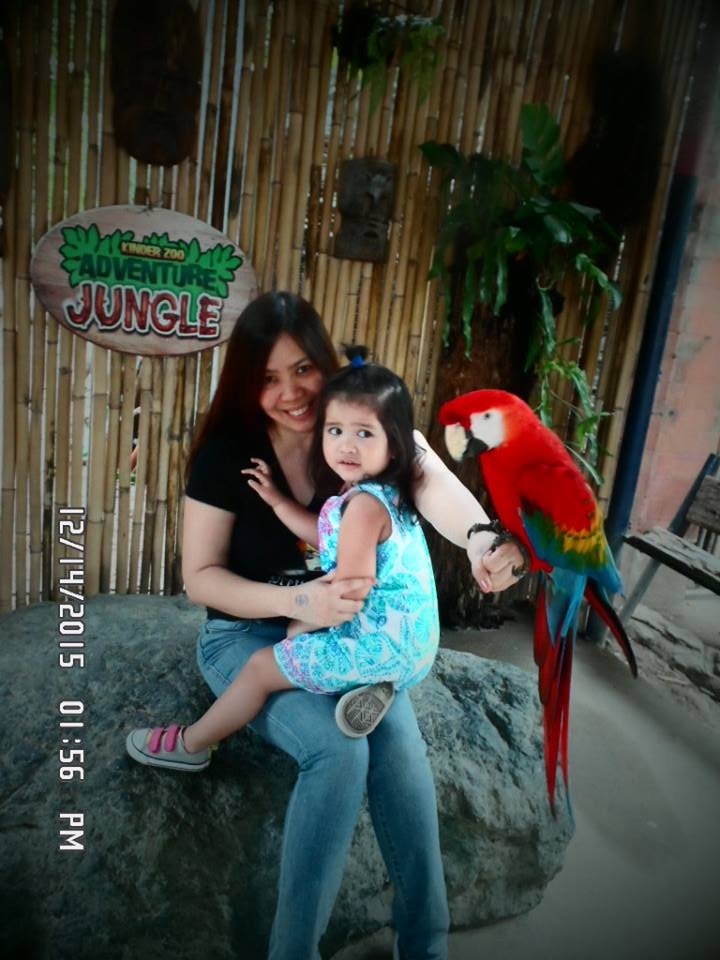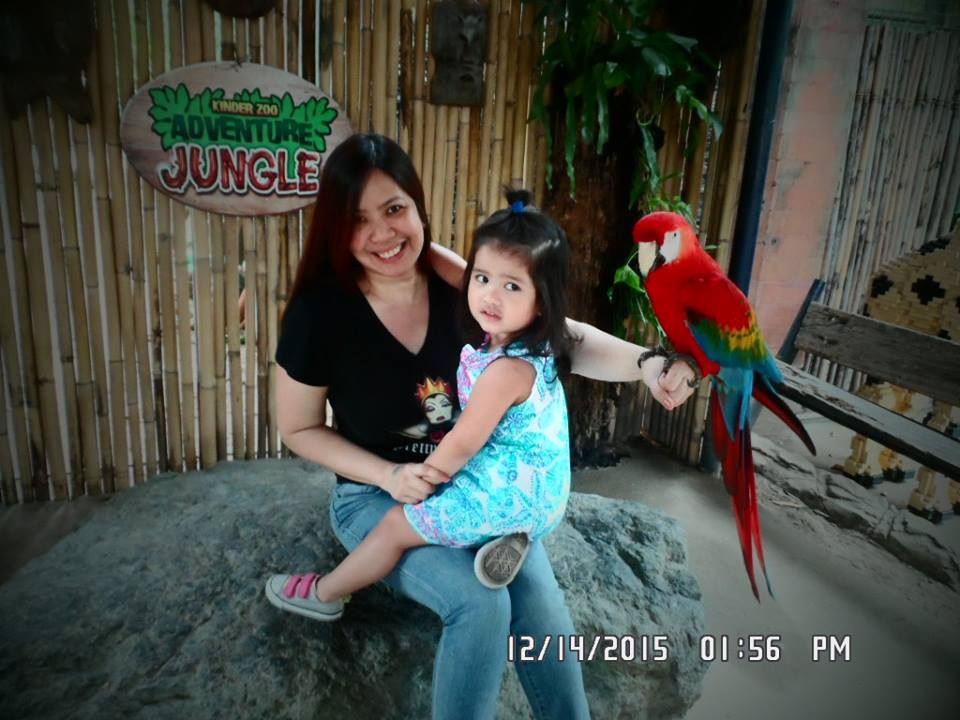 On the next photos you'll see, me being obliged to put on the-best-fake-smile for the camera, while my daughter puts on the mommy-are-you-sure-about-this look haha…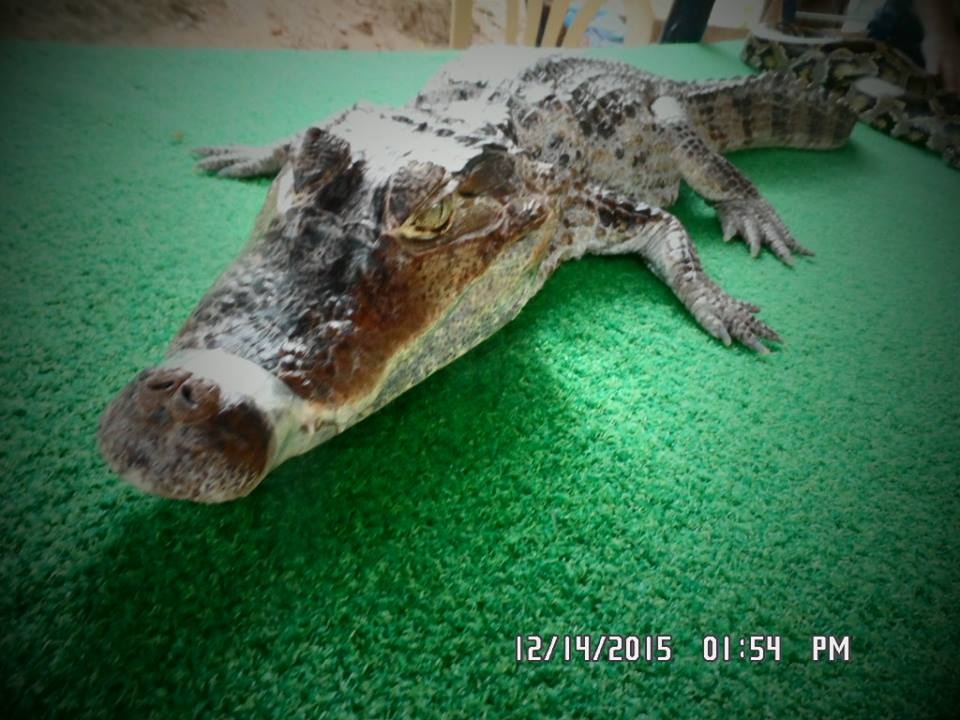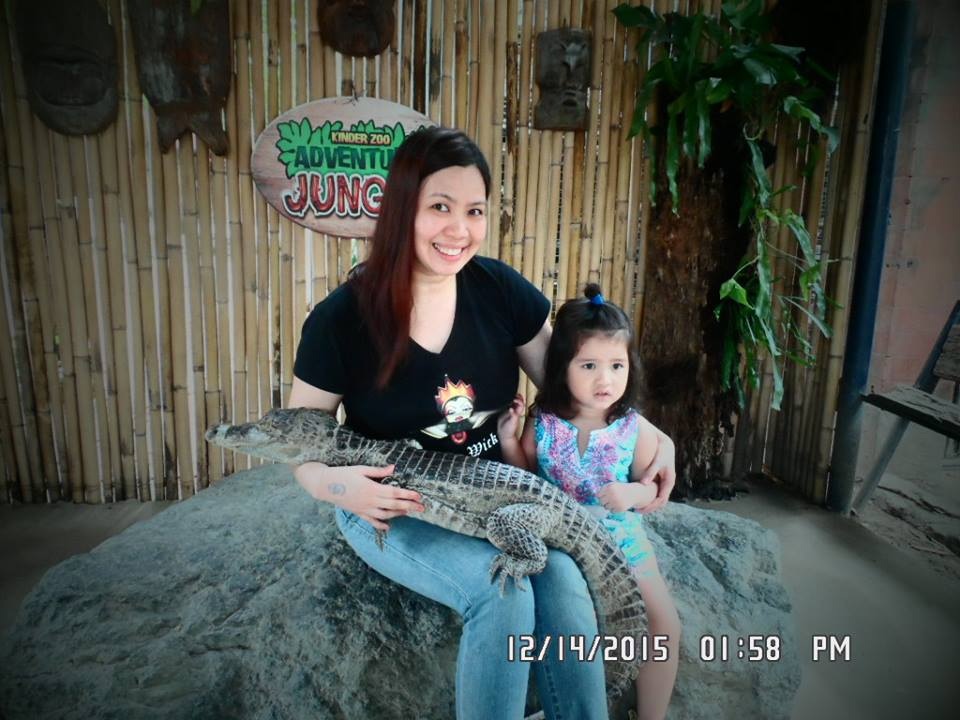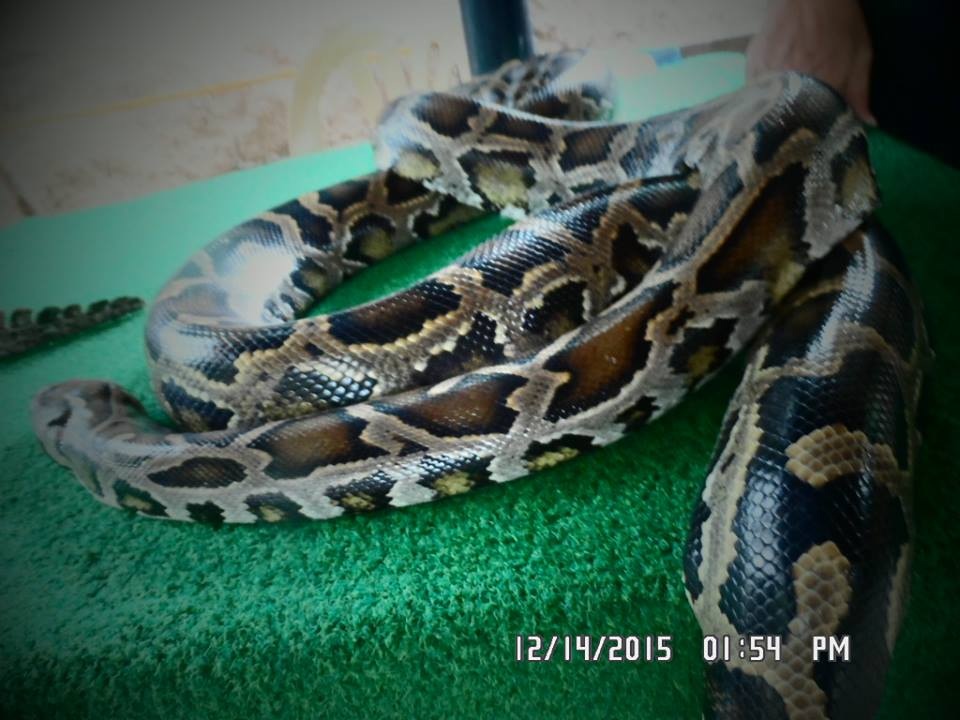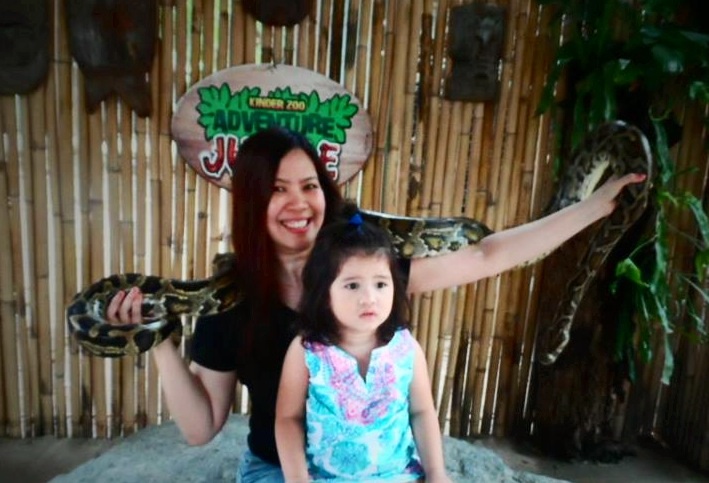 For our first 15 minutes inside the zoo… That was really something! They have an official photographer, by the way, who will not force you to avail of his service, but would gladly take your photos in case you need someone to do it profesionally for you. If you want to get a souvenir picture from them though, A 5R photo is a hundred pesos, if you ask, 3 5R photos for P200.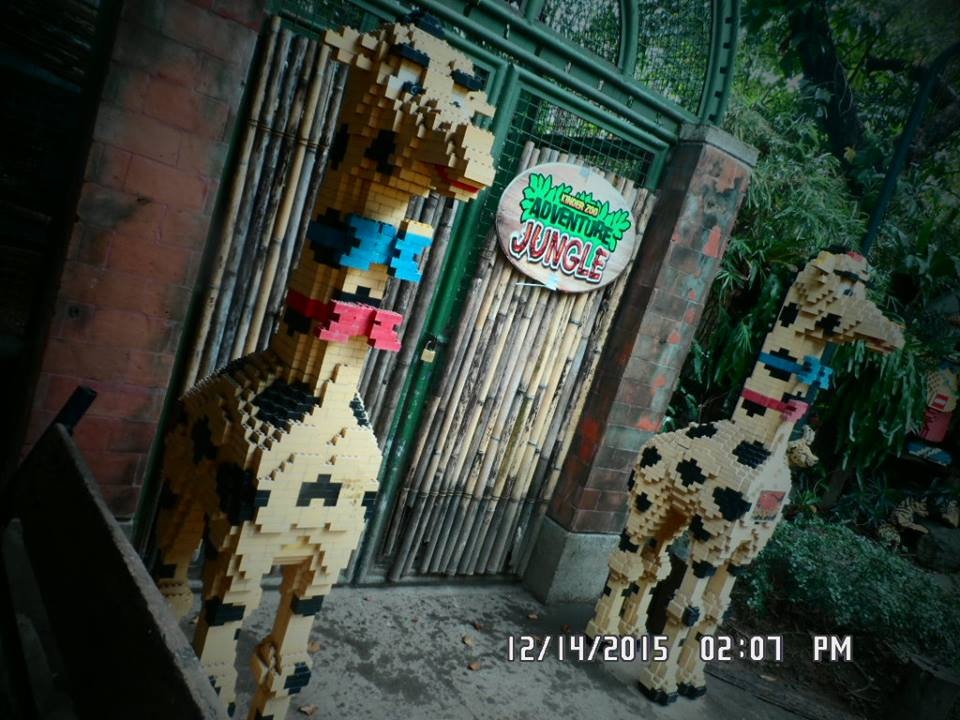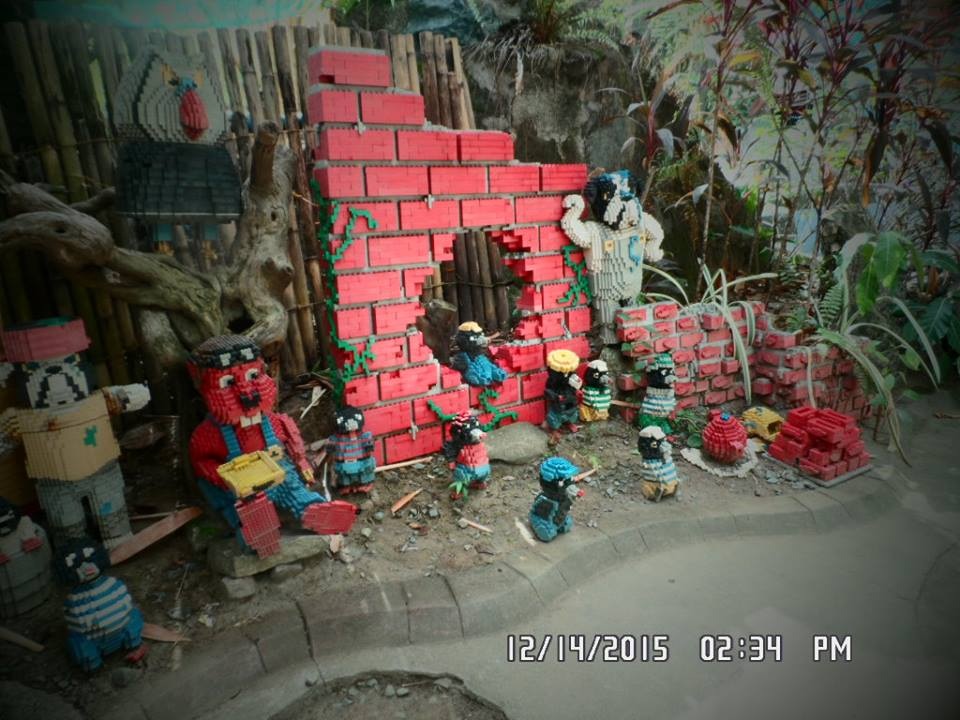 My daughter, Hunter's next encounter was with some wild pigs or baboy damo loitering like they were regular pigs… haha! I actually think they were nice tamed pigs.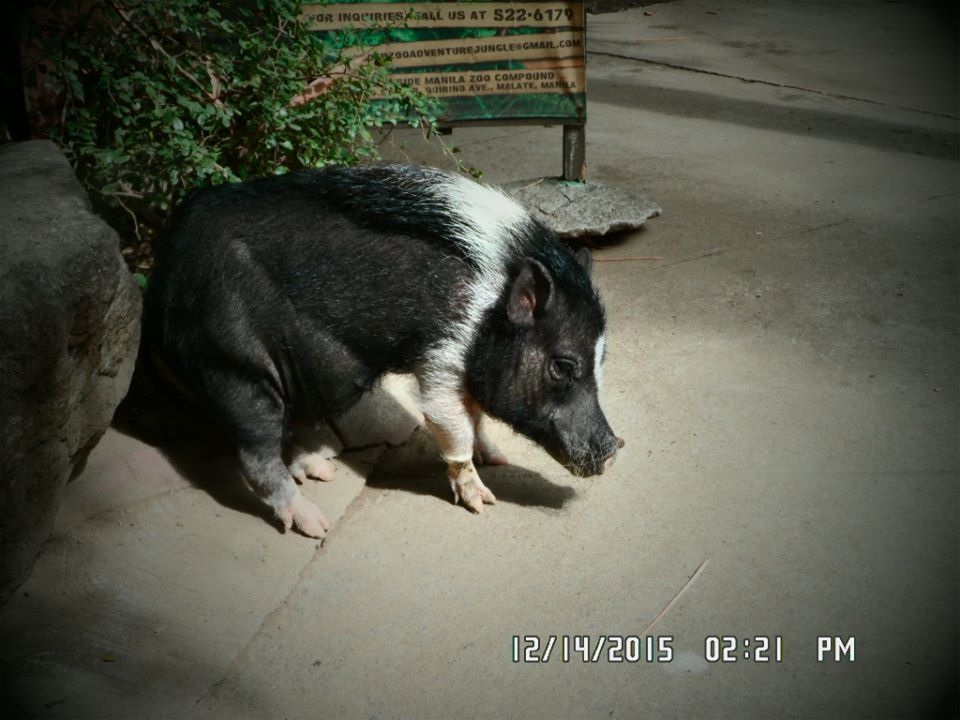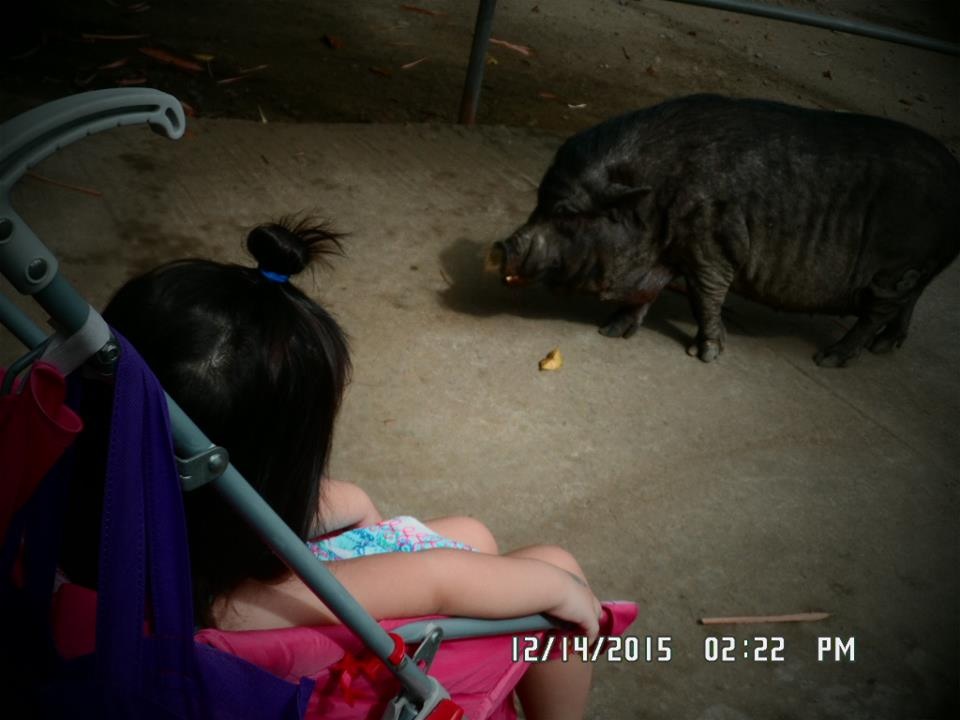 And then we saw a goup of ducks paddling around a makeshift pond.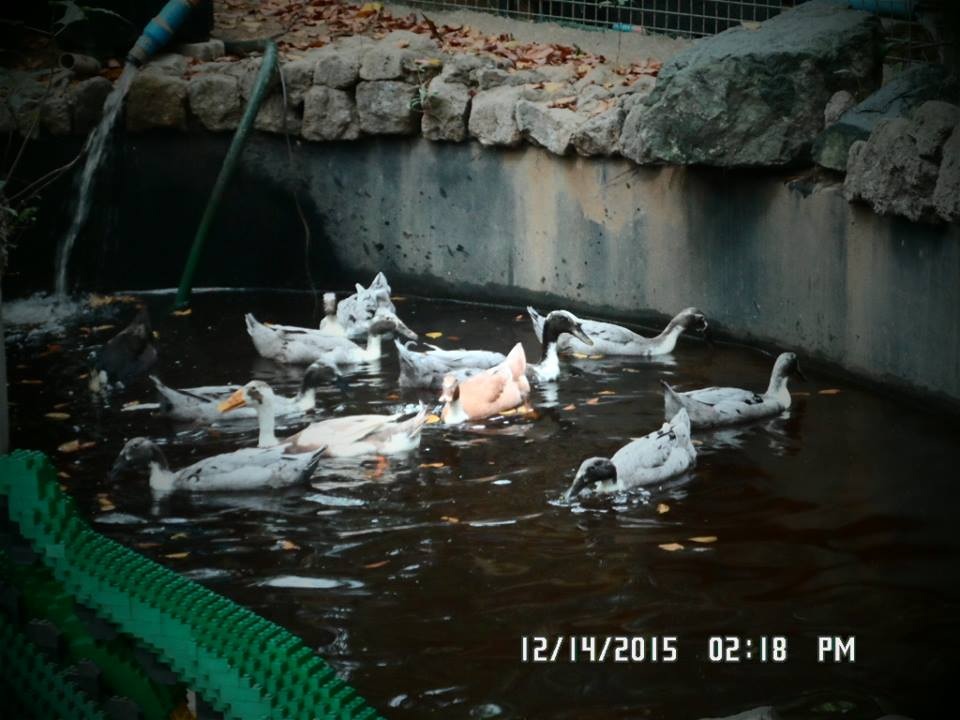 Here are some of what to expect inside Kinder Zoo..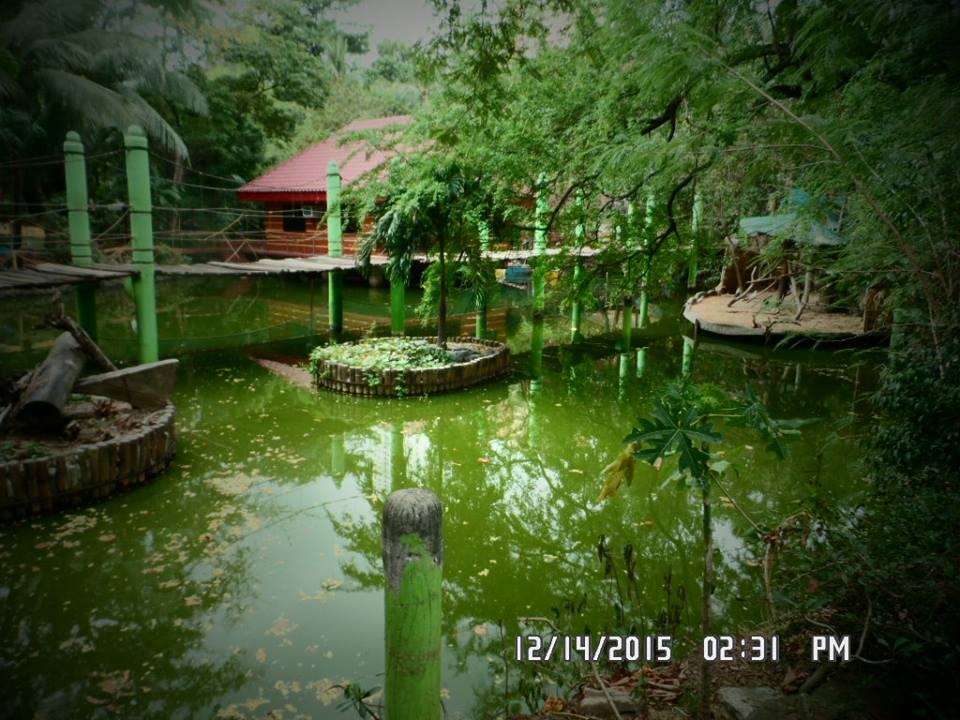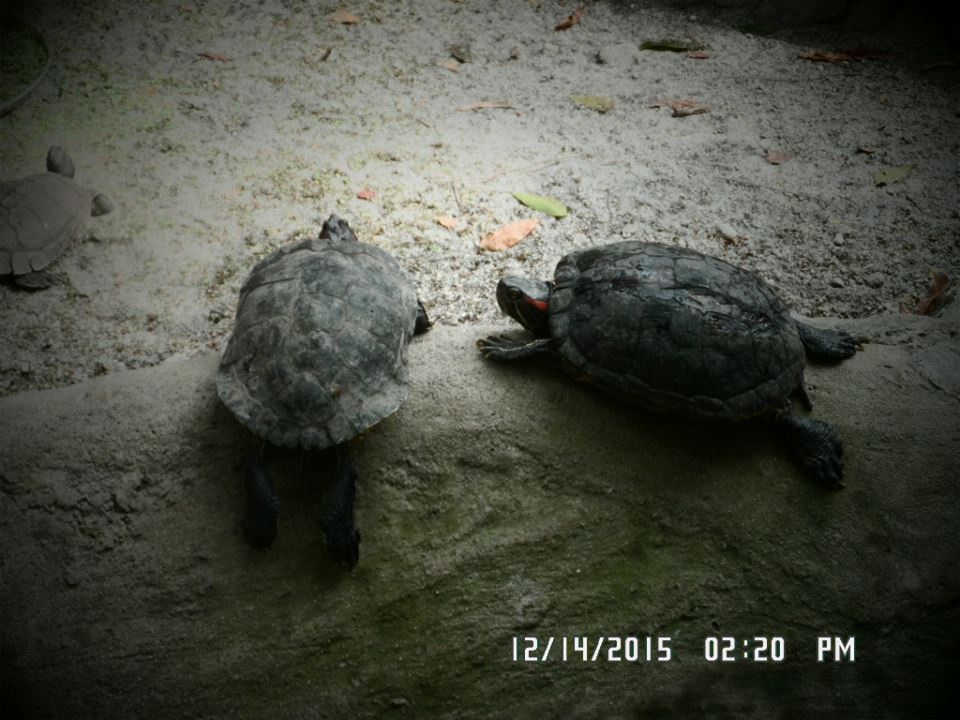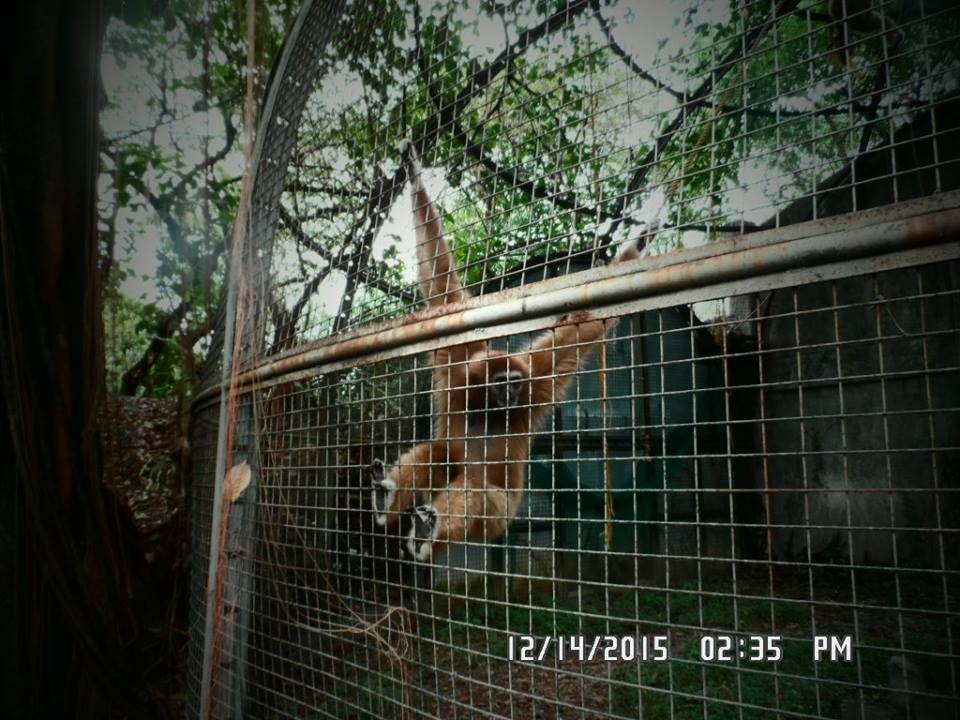 Although it may seem like only the mommy was enjoying, haha! I was quite sure that the little one was appreciating all of it too, she was just not the touchy feely type, happy watching things from afar.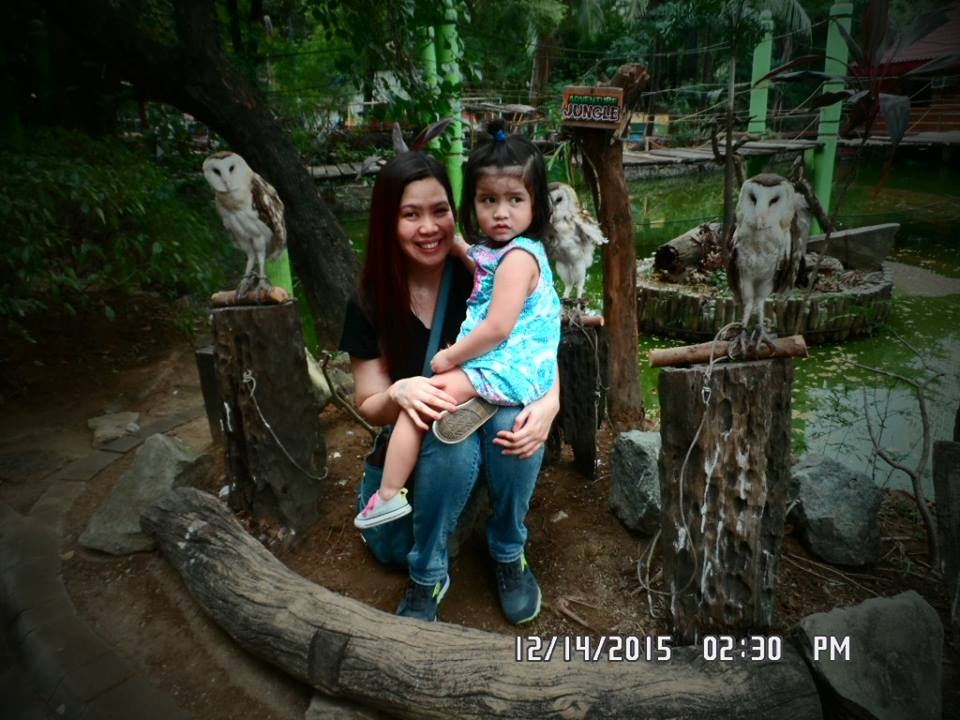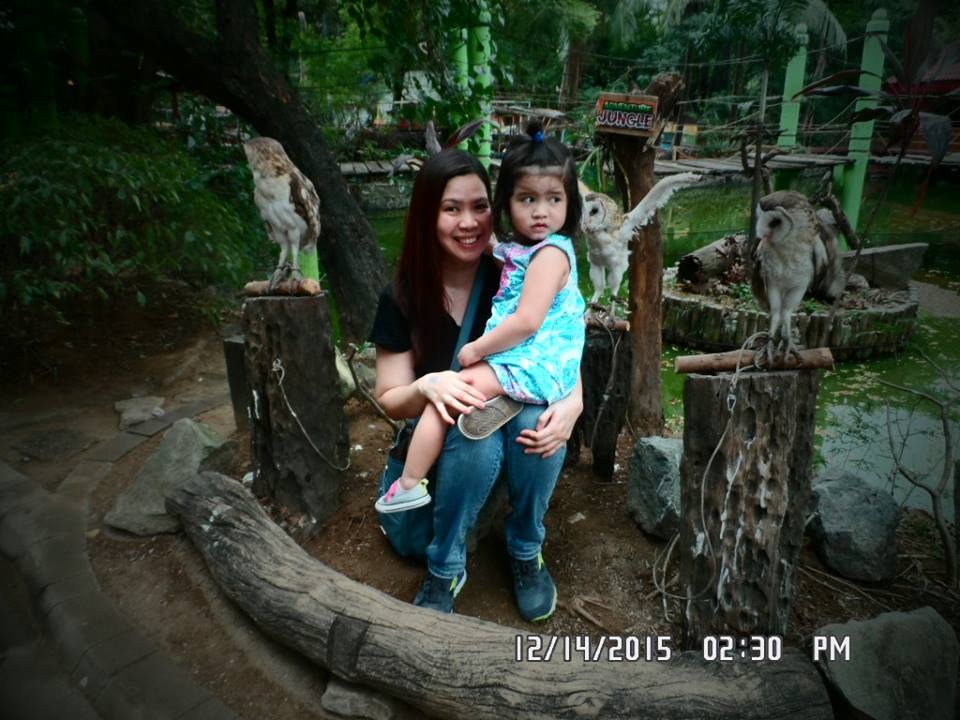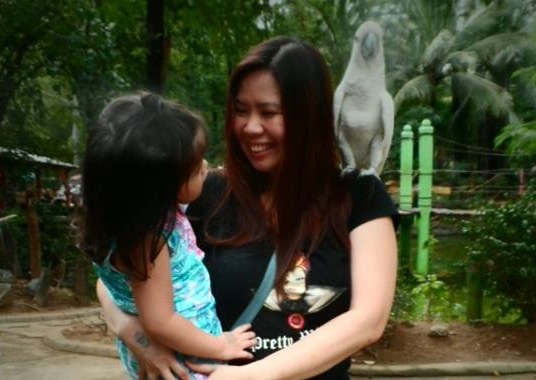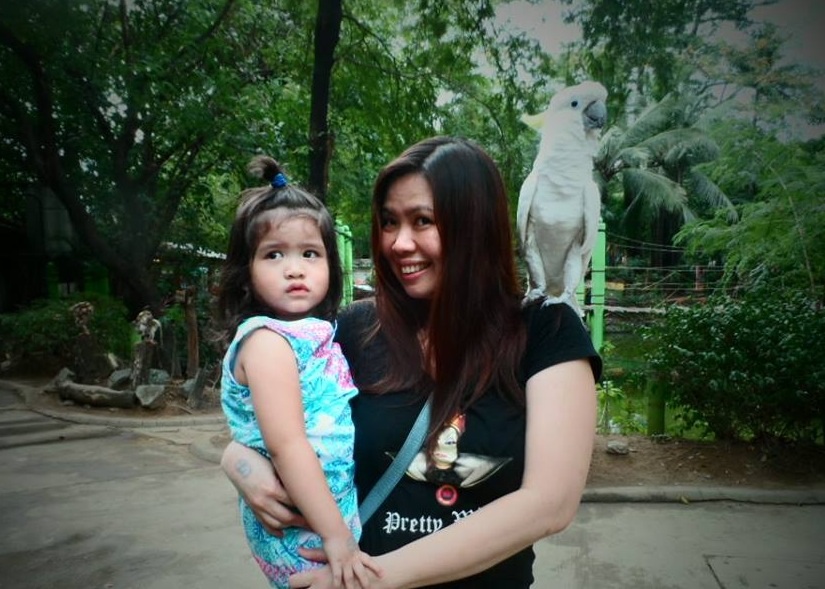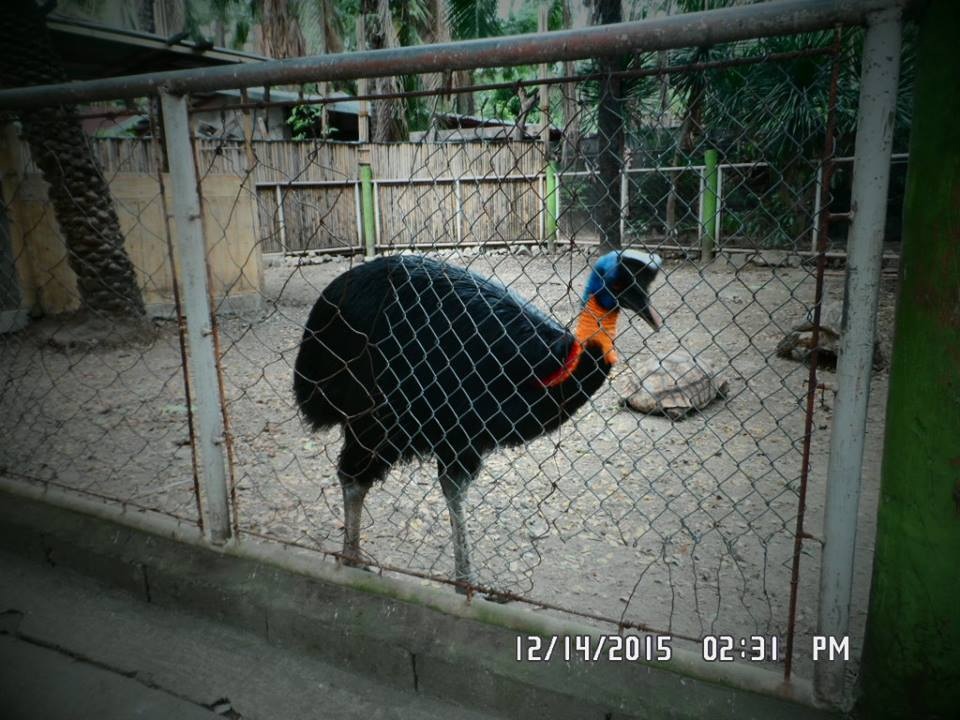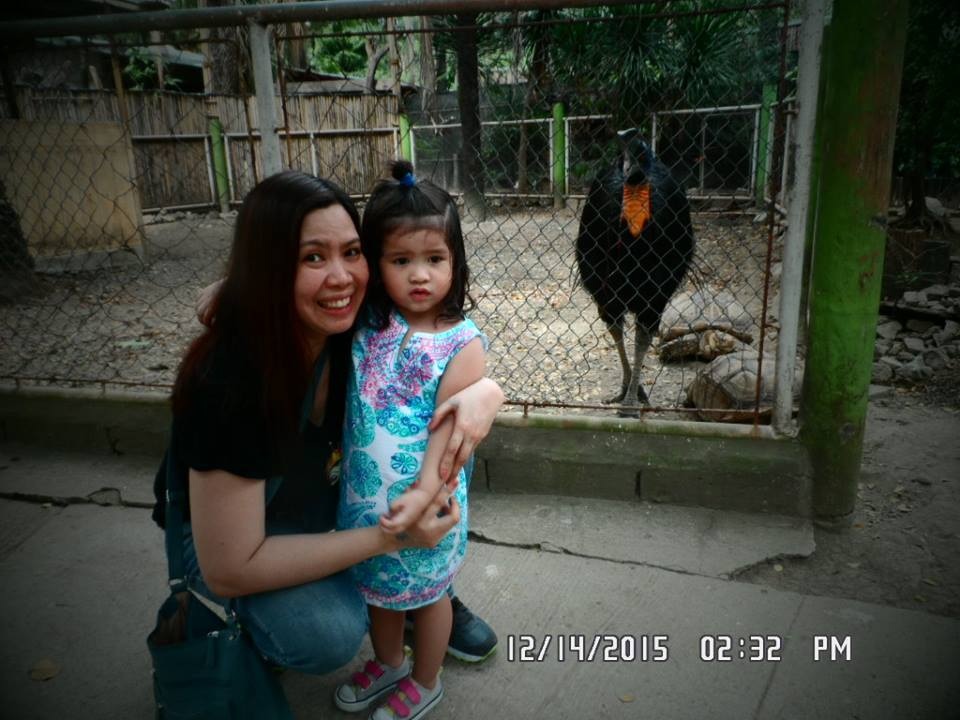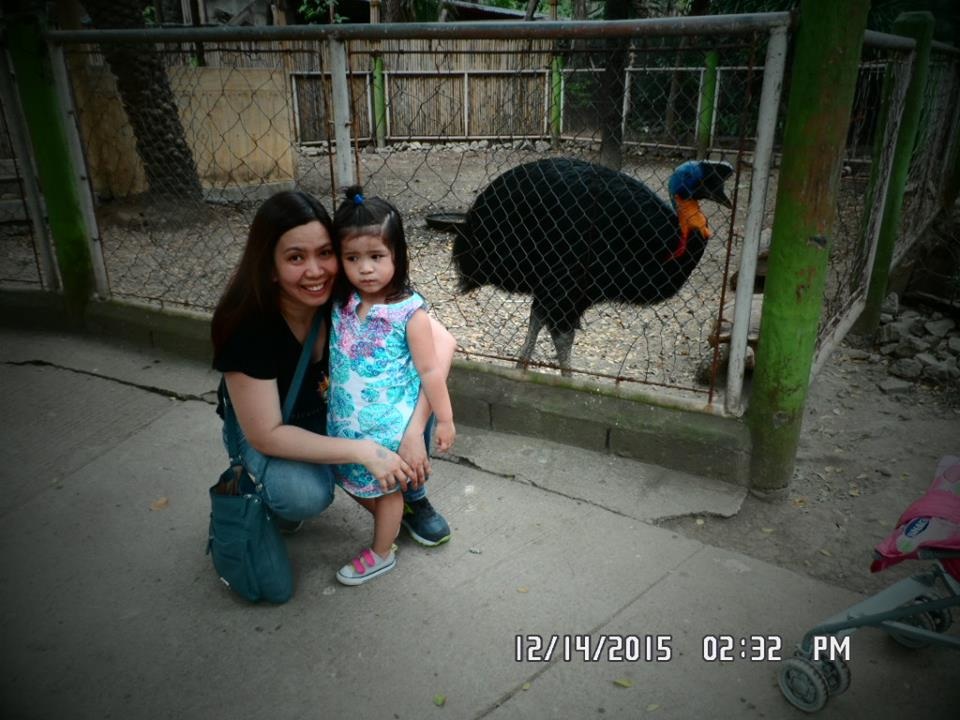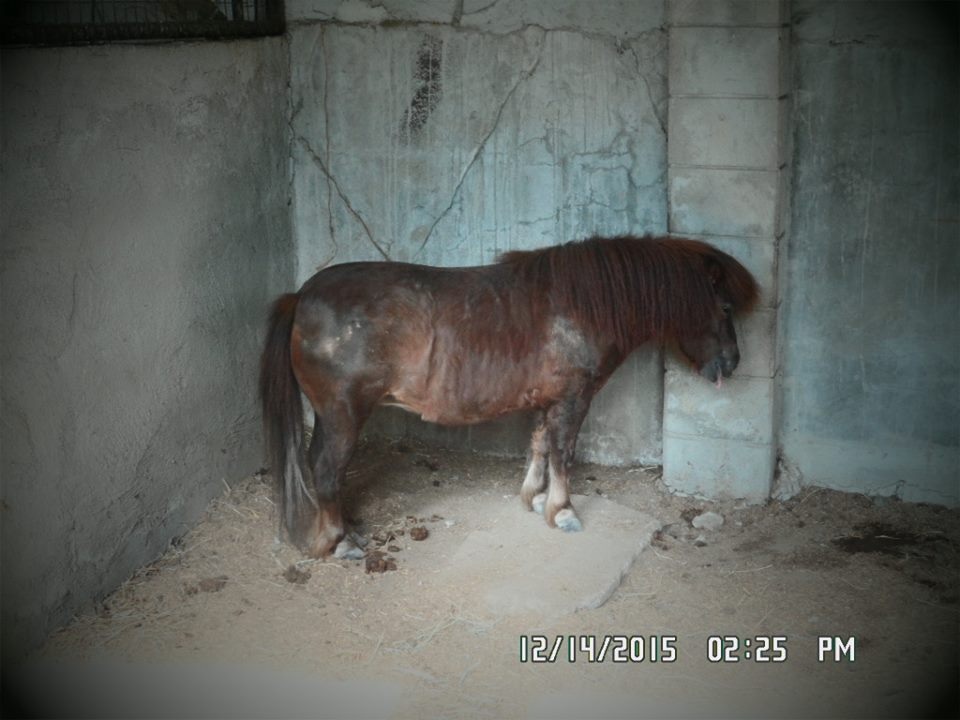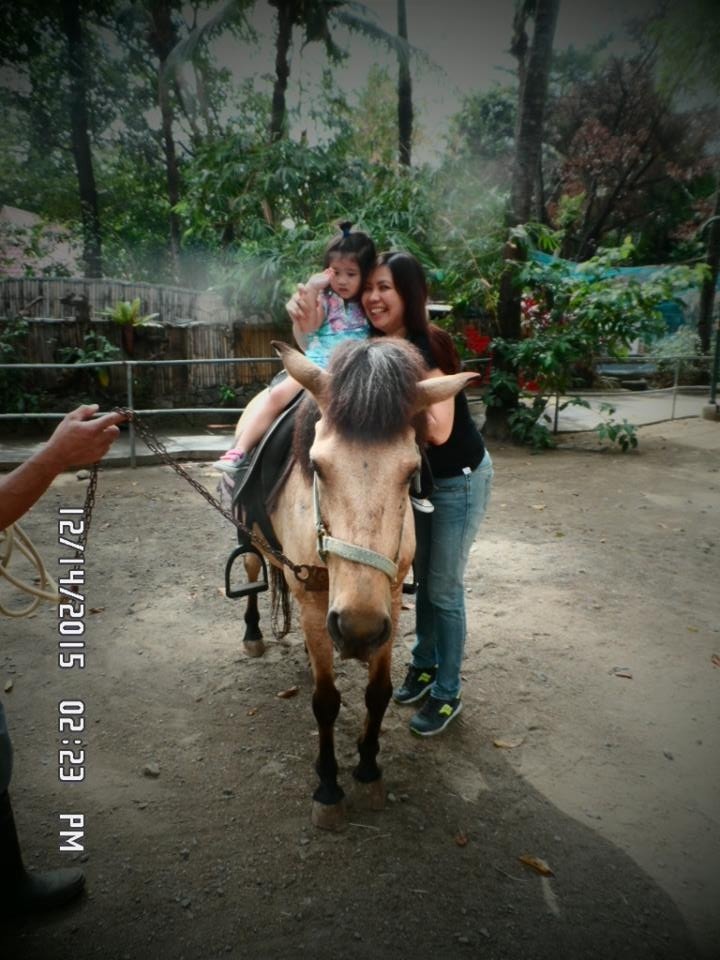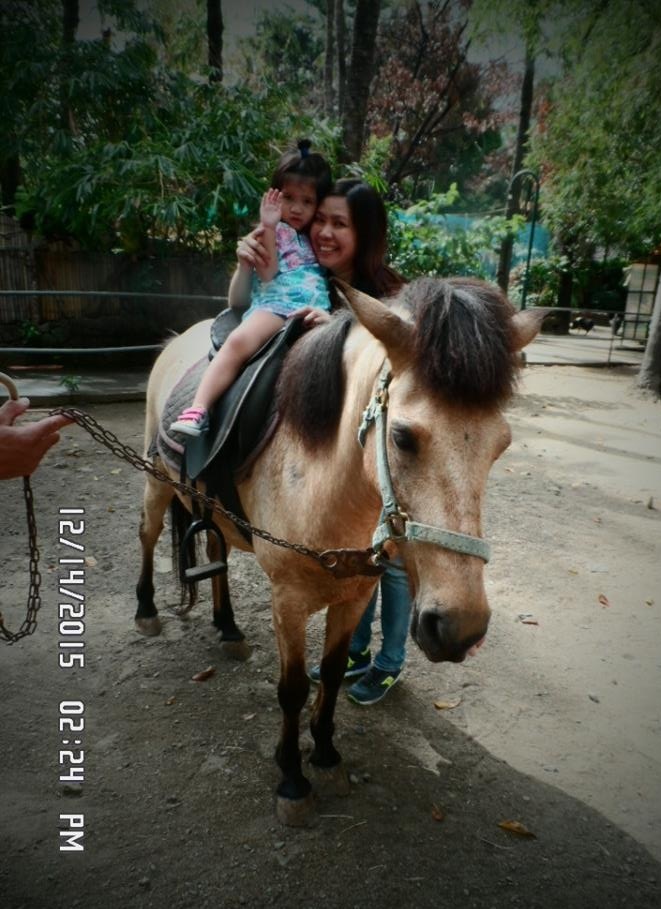 This half a century old Sulcata Tortoise is a living proof of how long Manila Zoo has been around. Kinder Zoo has been successfully breeding these tortoises for years now.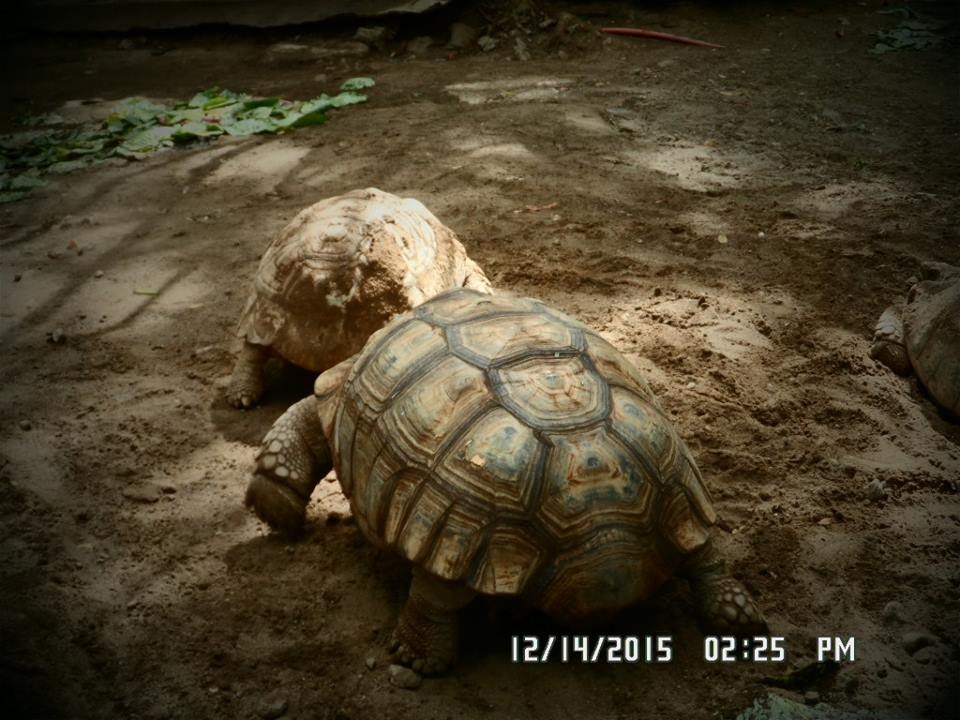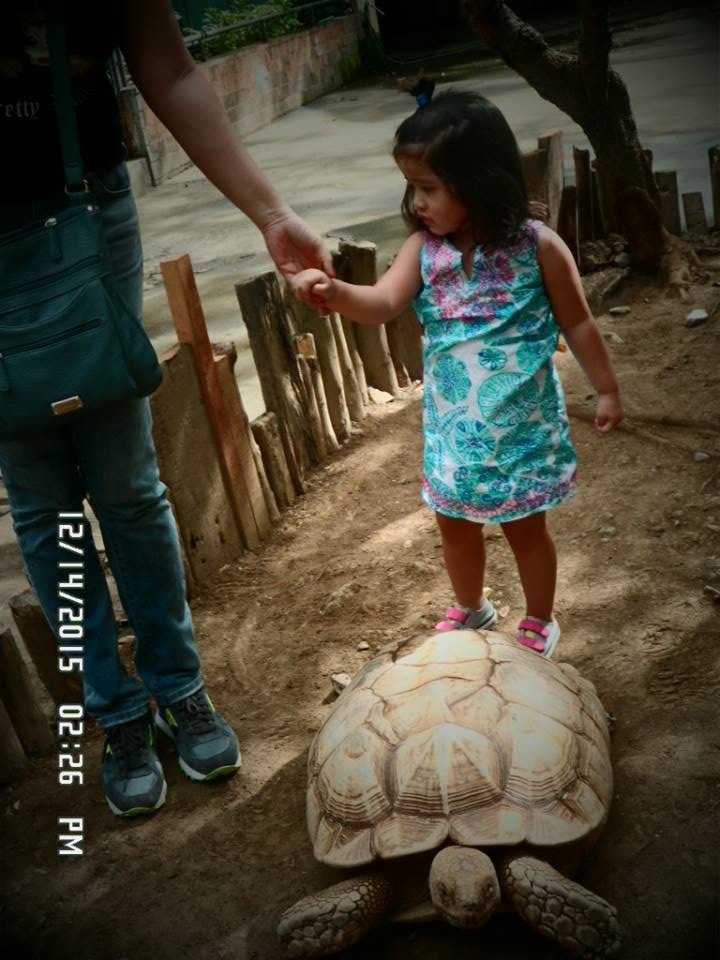 The rest of our afternoon was spent capturing photos of the beautiful creatures residing in this facility that probably deserves a little more funding or budget appropriation. I heard the reason why Manila Mayor Ejercito Estrada approved the new ordinance to increase the fees, is in order to make the necessary improvements in the Zoo. Looking forward to its rehabilitation and improvement.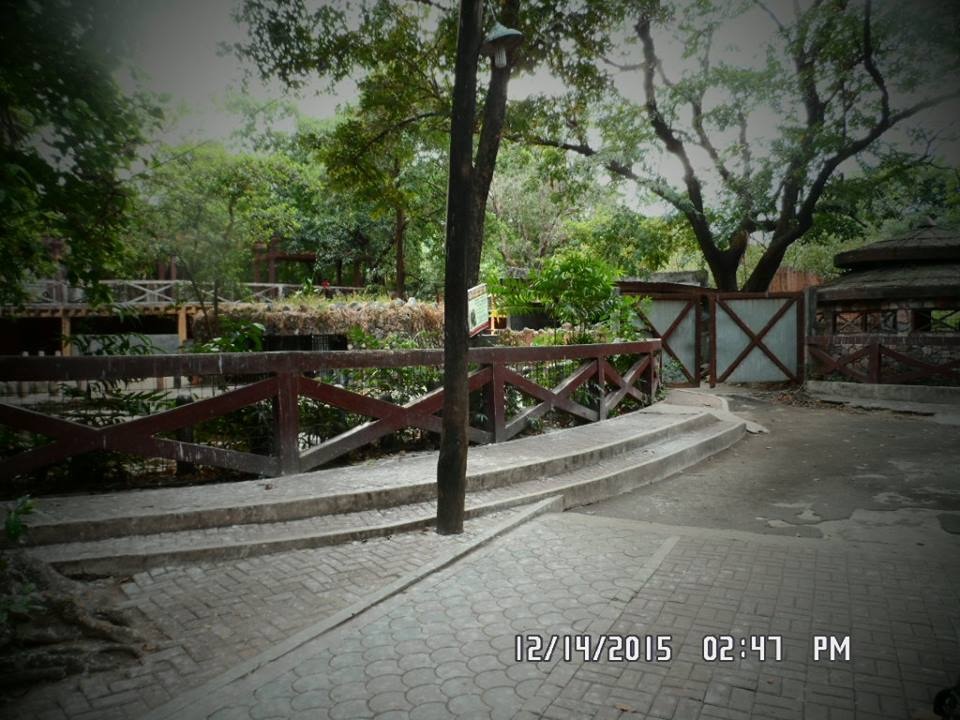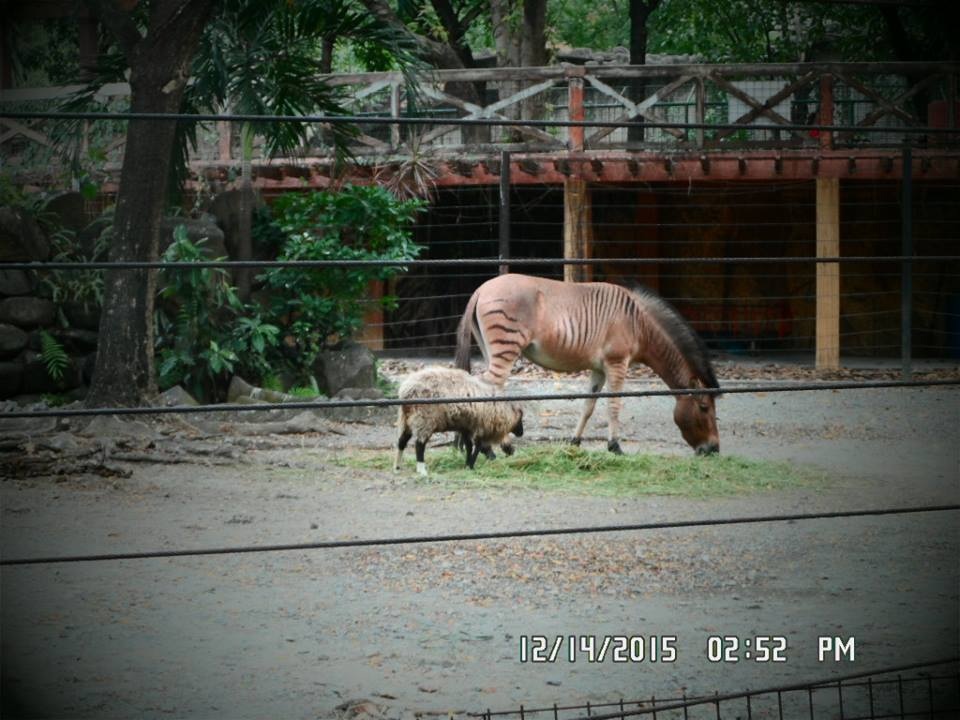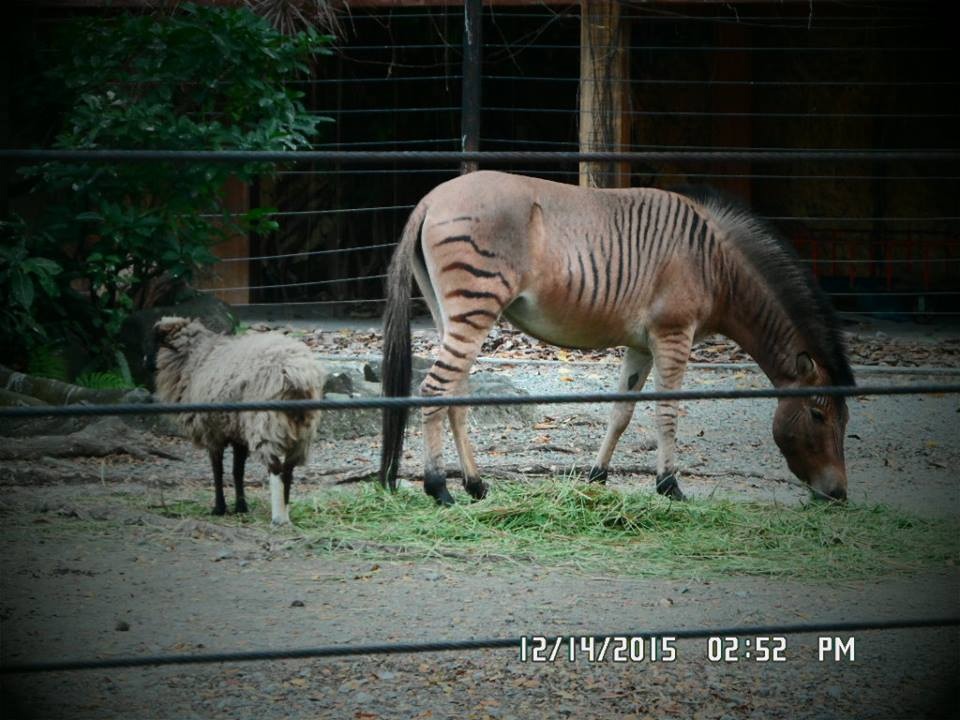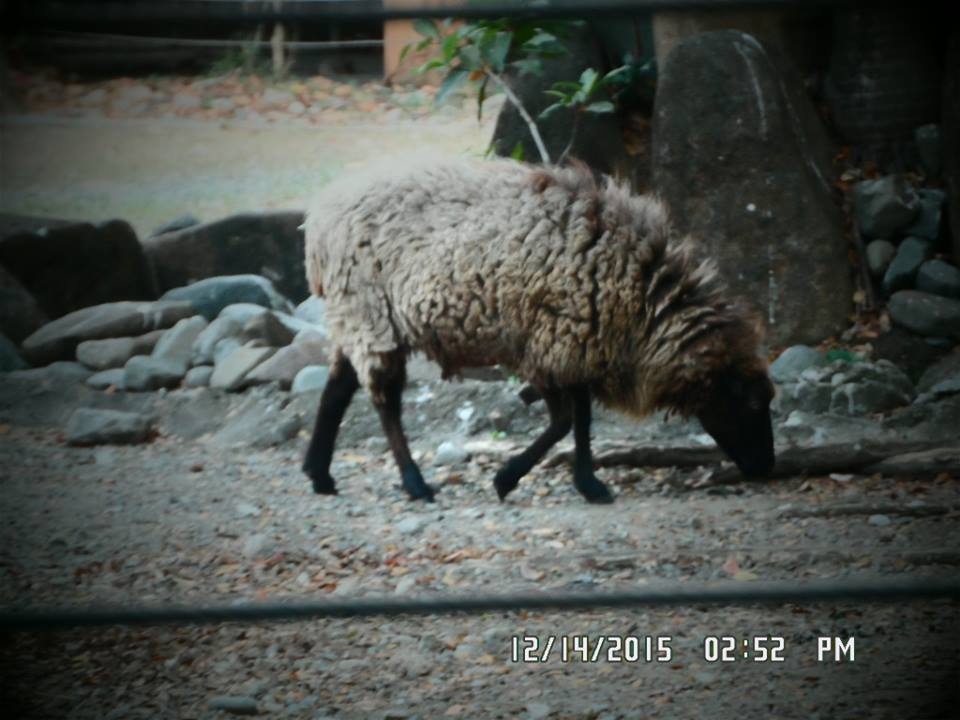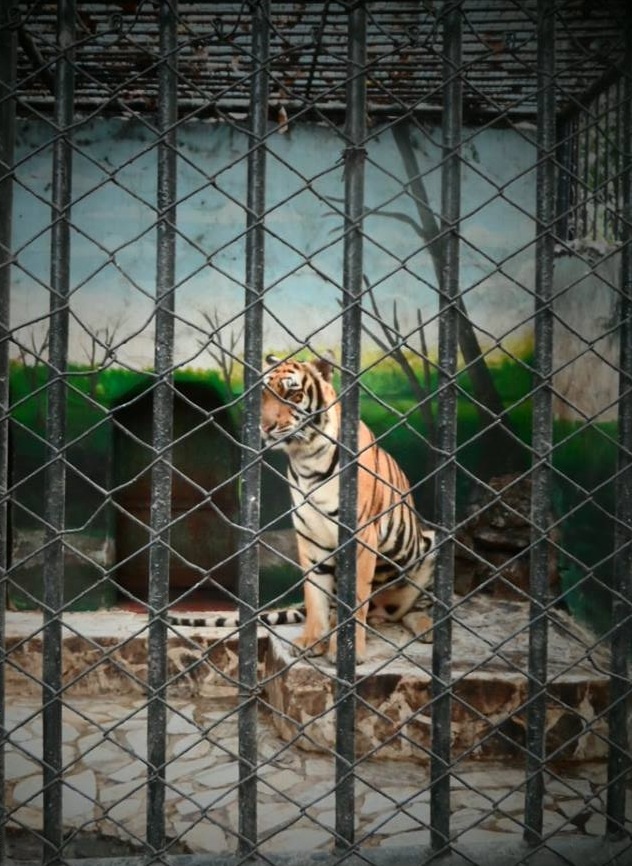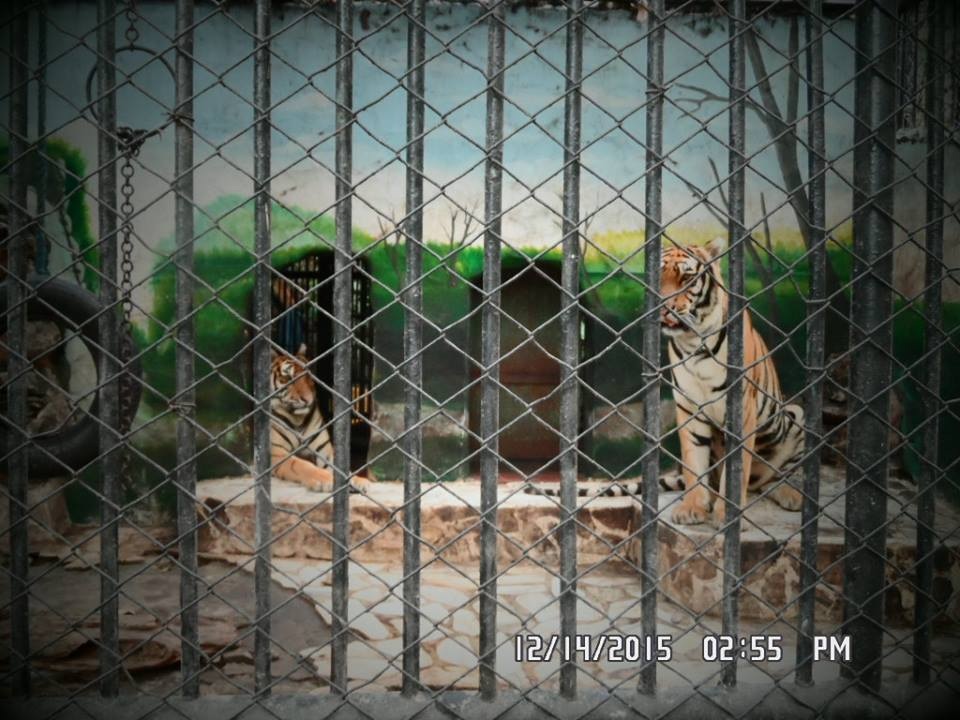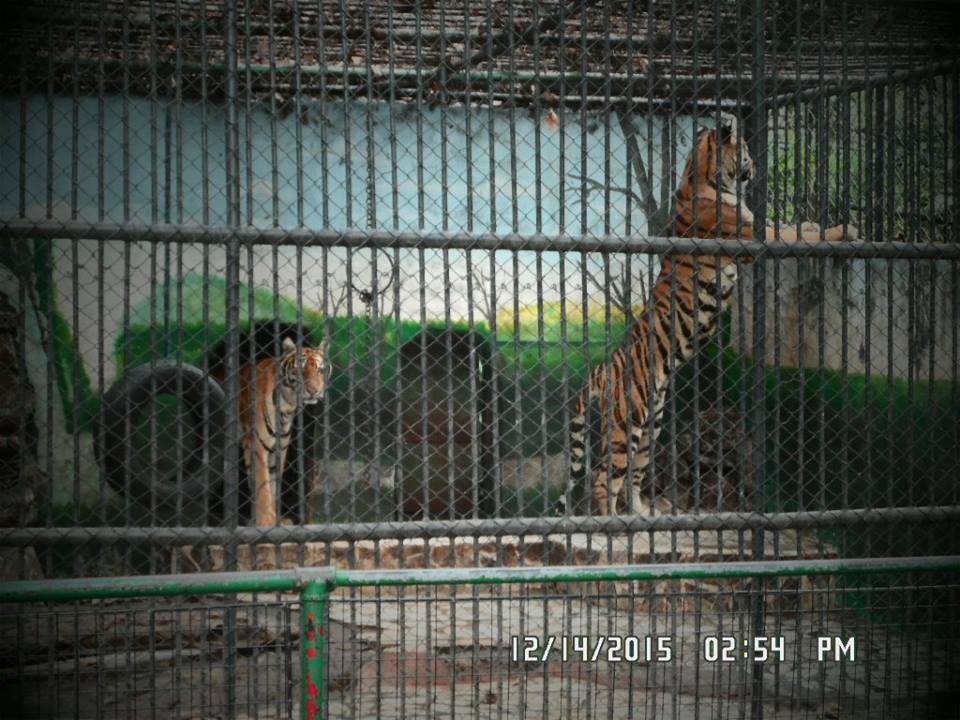 and more…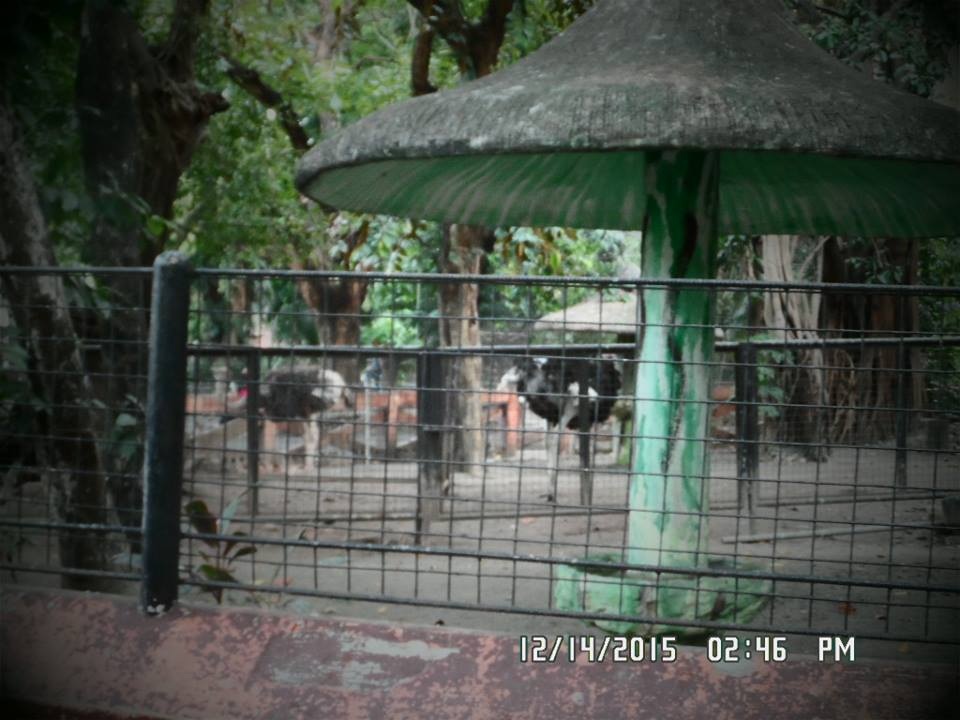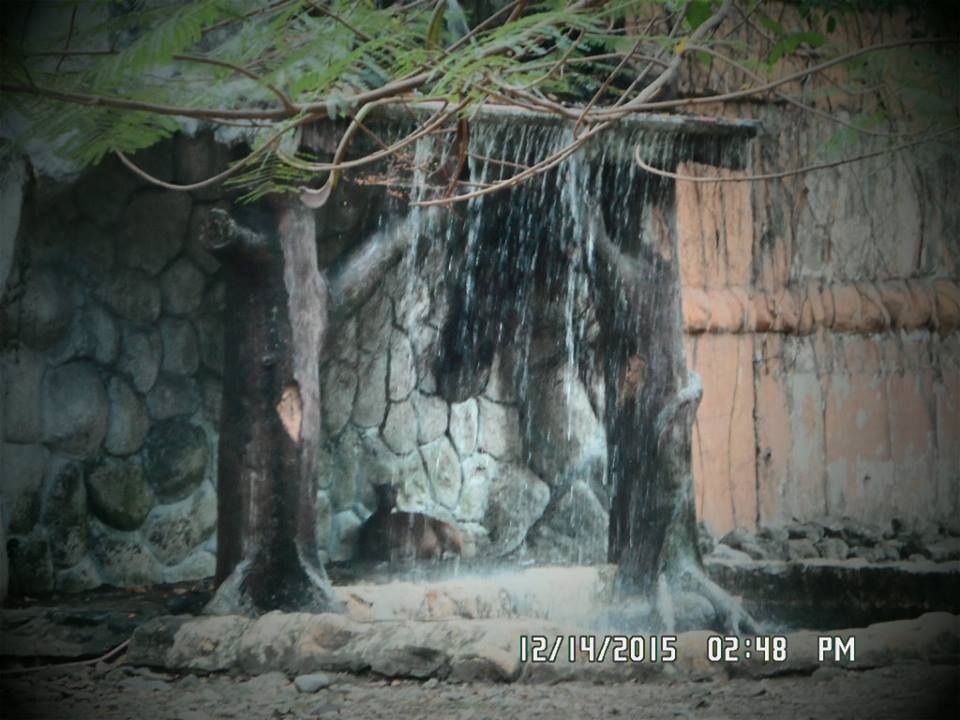 The zoo also features a zip line ride, a kiddie swimming pool, butterfly garden, horseback-riding and this wall-climbing facility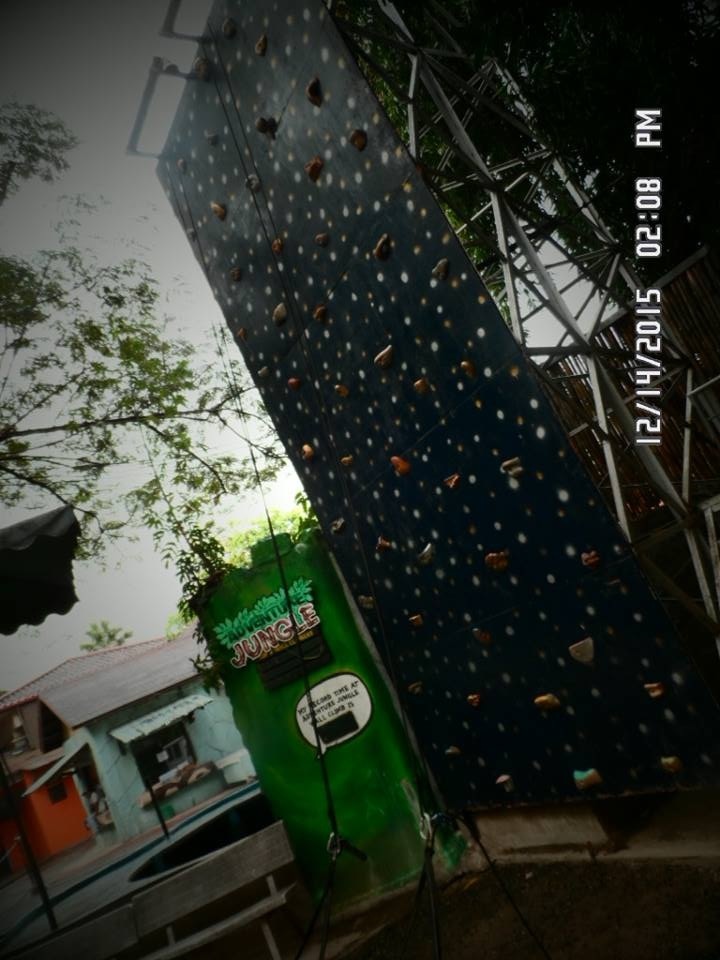 This playground, meanwhile, brought back memories from my childhood, I think I bruised my knee back then, as we were horseplaying while sliding with my siblings.
There were more to see but the rainy weather kinda spoiled the day, we had to cut short our mom&daughter-bonding-slash-educational tour…
But not without seeing Mali the controversial elephant.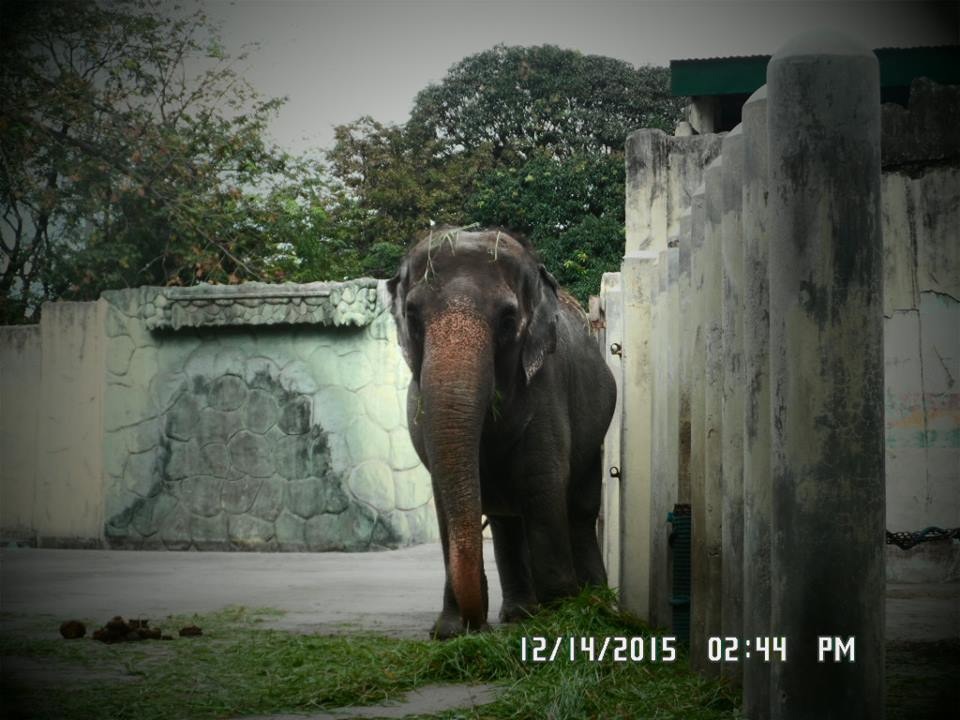 Mali is a 41 year old elephant that was transported from Sri Lanka when it was only three years old. Manila Zoo has been home to Mali for 38 years now. Being the only captive elephant in the Philippines, Mali has been the subject of a campaign from animal rights organization such as People for the Ethical Treatment of Animals (PETA).
Seeing Mali again after maybe 30 years, I cannot really tell whether the elephant is happy, feeling fulfilled, sad or miserable. Its skin didn't look as healthy as before though, the same as with some of the other four-legged animals I've seen inside Manila Zoo. I hope they can do something to really address this. I am not an animal expert but I do know that these animals need TLC too for them to survive, also, sometimes moving an animal from one place to another affects its viability so major considerations must be taken. As one voice, I can only try to help spread the words like I am doing now… to save Mali and the other zoo residents. Not exactly to move them to another place or a sanctuary but to make sure that the Government will provide a better environment for them, hoping to see further improvements soon (calling the attention of Manila Mayor Estrada). And for us citiZens, maybe to give justice to the reason behind her being in the Zoo now for the longest time. If her purpose is to educate and perhaps stir-up public awareness, then let us all visit and patronize Mali.
Every concerned being may have their own personal opinion about her well-being issue, but I do hope that at the end of the day, life, love, harmoneous co-existence will prevail for the sake of this elephant that have educated probably millions in its past 41 years of life and 38 years in captivity. It deserves a good life for all its worth. And this Zoo deserves more ATTENTION.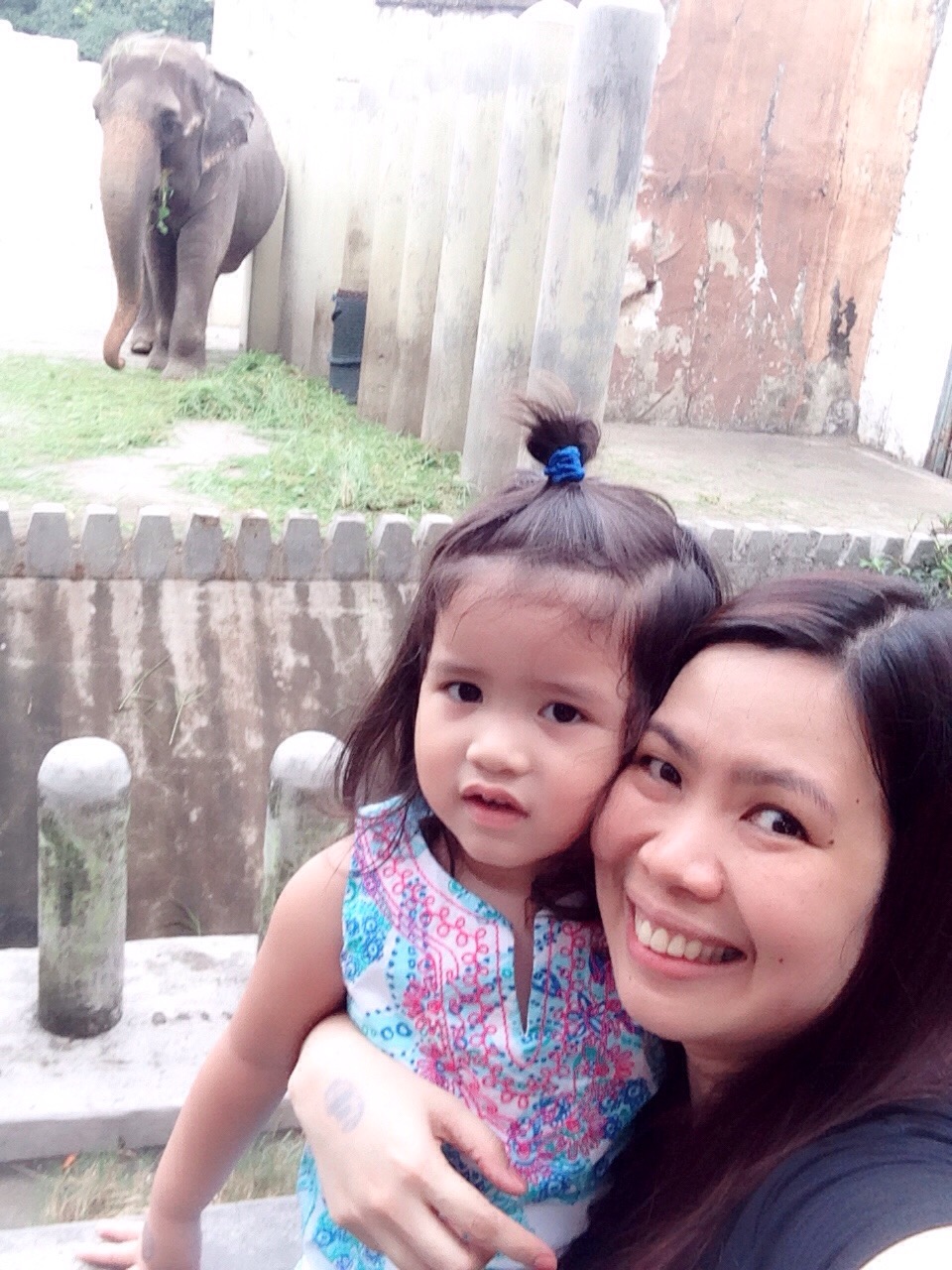 We had fun, my daughter is not inosente anymore about some animals, although I never thought she would be asking and expecting to see a dinosaur, hahaha!
Before going home we stopped by the souvenir stores to support those hard working manongs and manangs too. My darling got this cute ukulele toy.
Let's pay Mali a visit, it won't cost us much. Manila Zoo is open everyday including holidays from 7:00AM – 6:00PM. While Kinder Zoo is open from 9:30AM – 6:00PM.
Manila Zoo and Kinder Zoo is located at M. Adriatico Street cor. President Quirino Avenue, City of Manila. For more information call (02) 522-6179 or (02) 475-5775.
🐘🐒🐗🐺🐯
I am feeling generous today, so I am holding a raffle promo that will score you and your family or your friends some tickets to another worthy spots to see and try Tree Top Adventure and get free rides at Zoomanity Park in Subic.
All you need to do is like our FB page, follow us on twitter and instagram, share this article and write down on the comment section below why you think Manila Zoo needs OUR attention. Include your name and email address.
If you have previously liked our media accounts just leave a message that says "Count me in" in the "a day at the zoo" photo posted on our pages.
FB: https://m.facebook.com/profile.php?id=1617410758486111&tsid=0.5703315197024494&source=typeahea
TWITTER: https://mobile.twitter.com/raisinghunter
INSTAGRAM: https://instagram.com/raisinghunterdotcom/
I will pick two lucky winners by January 1, 2016. These are the prizes at stake: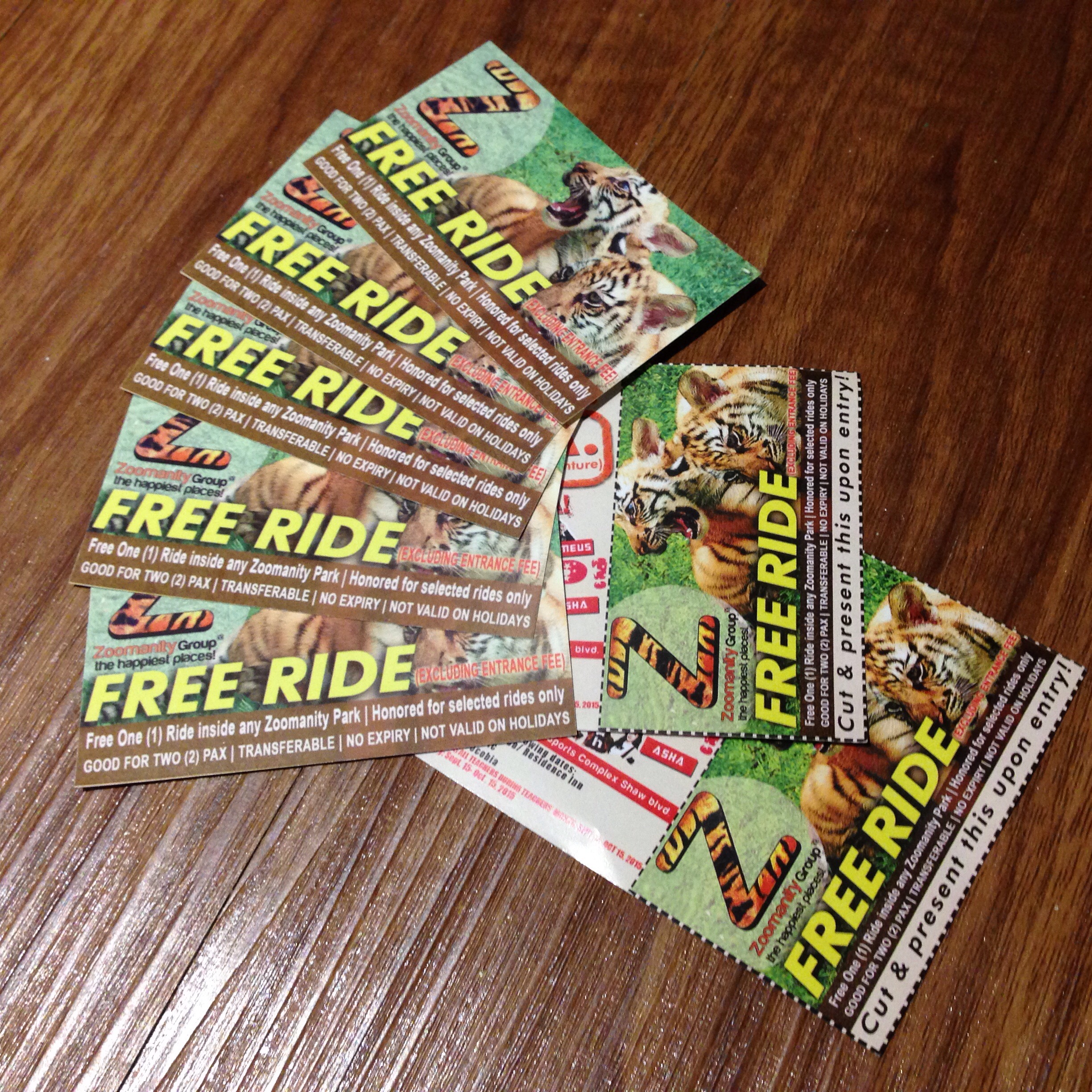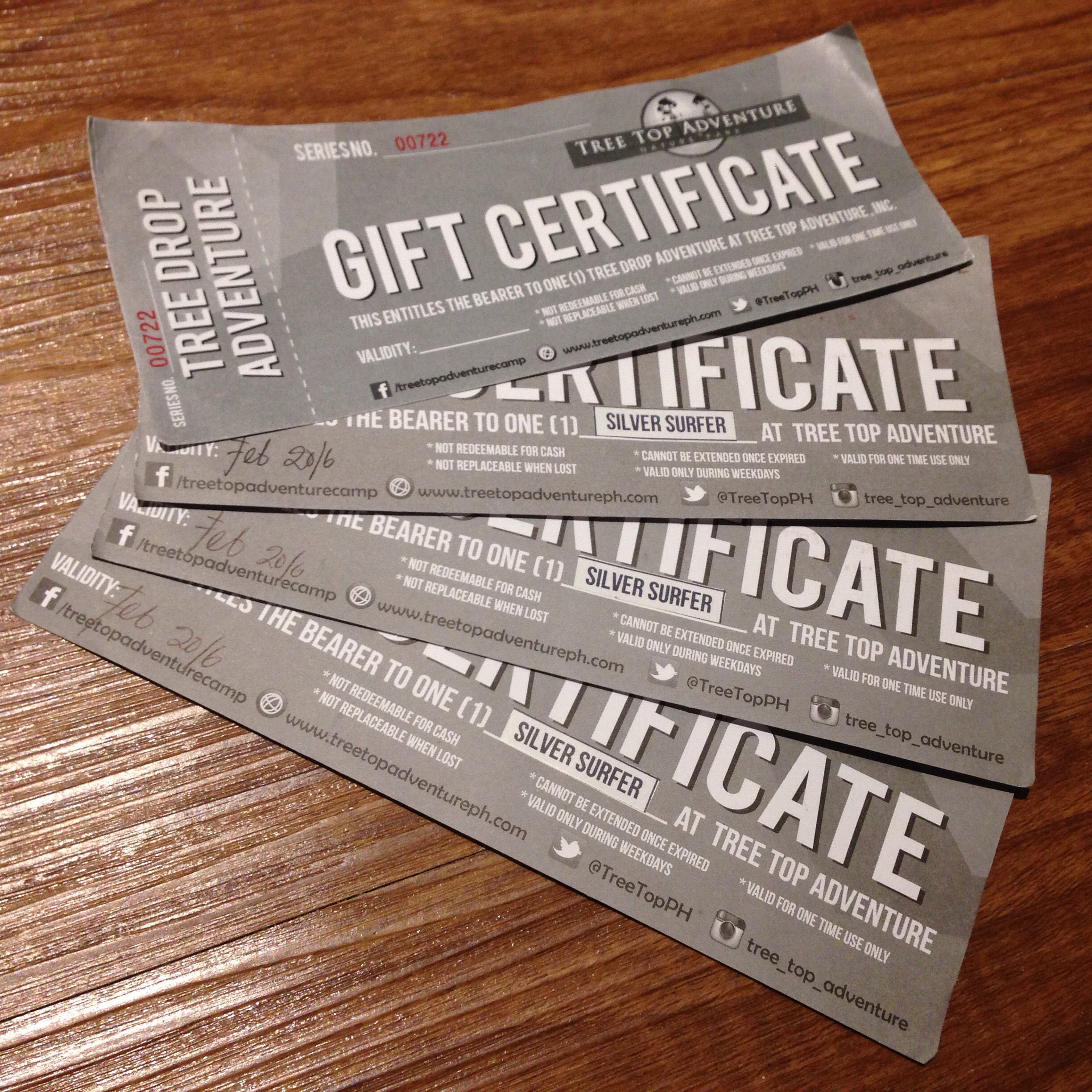 Goodluck everyone!