The story on how mommy 'struggled' her way up to the end (like the Mockingjay) just to come up with a well-deserved review of this wonderful film…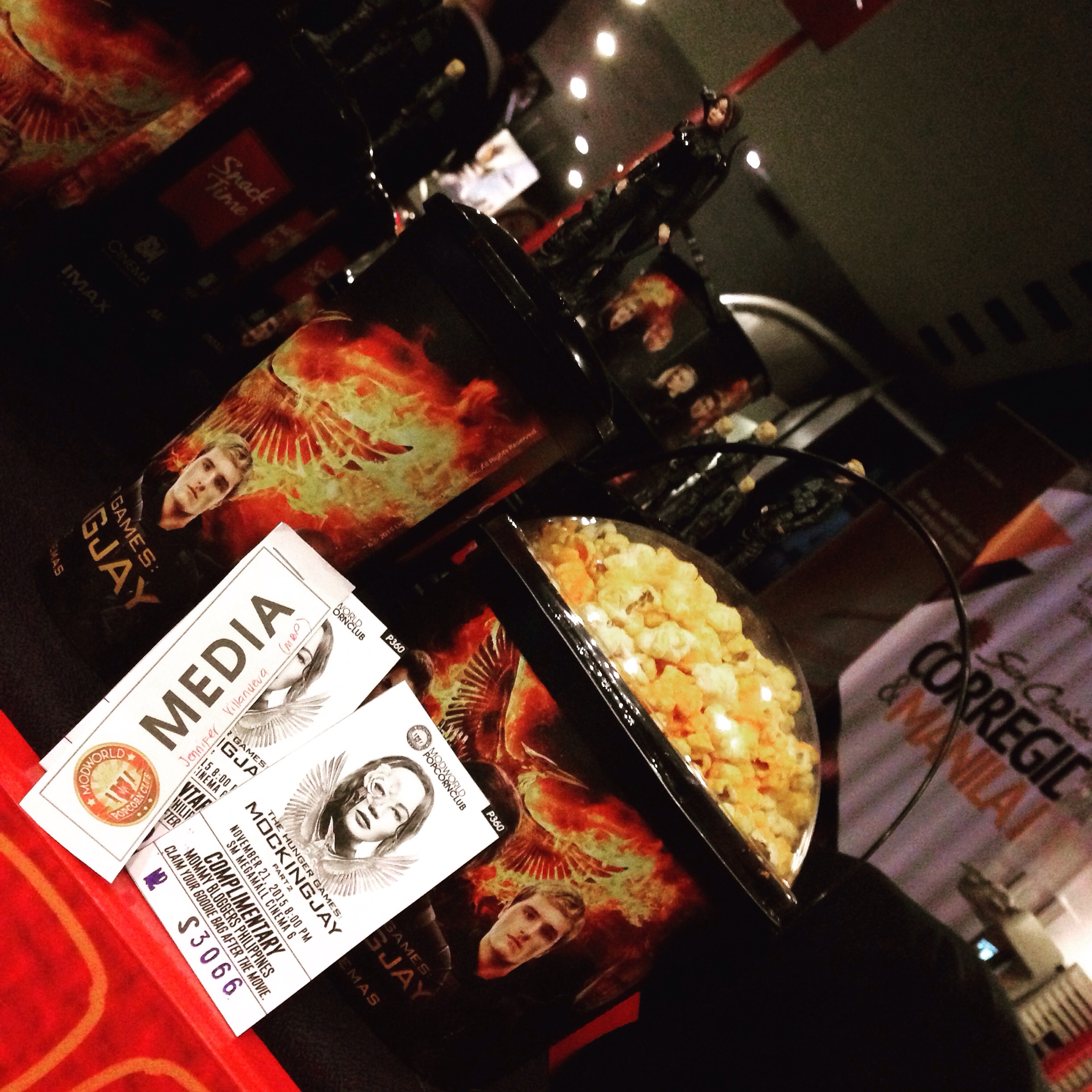 I was invited by ModWorld through our group, the Mommy Bloggers Philippines, to watch the Premier showing of this much awaited final sequel of the Hunger Games.
Without ado I signed-up and confirmed my attendance right away not knowing the schedule actually falls on the night following that whole day conference I was going to attend to.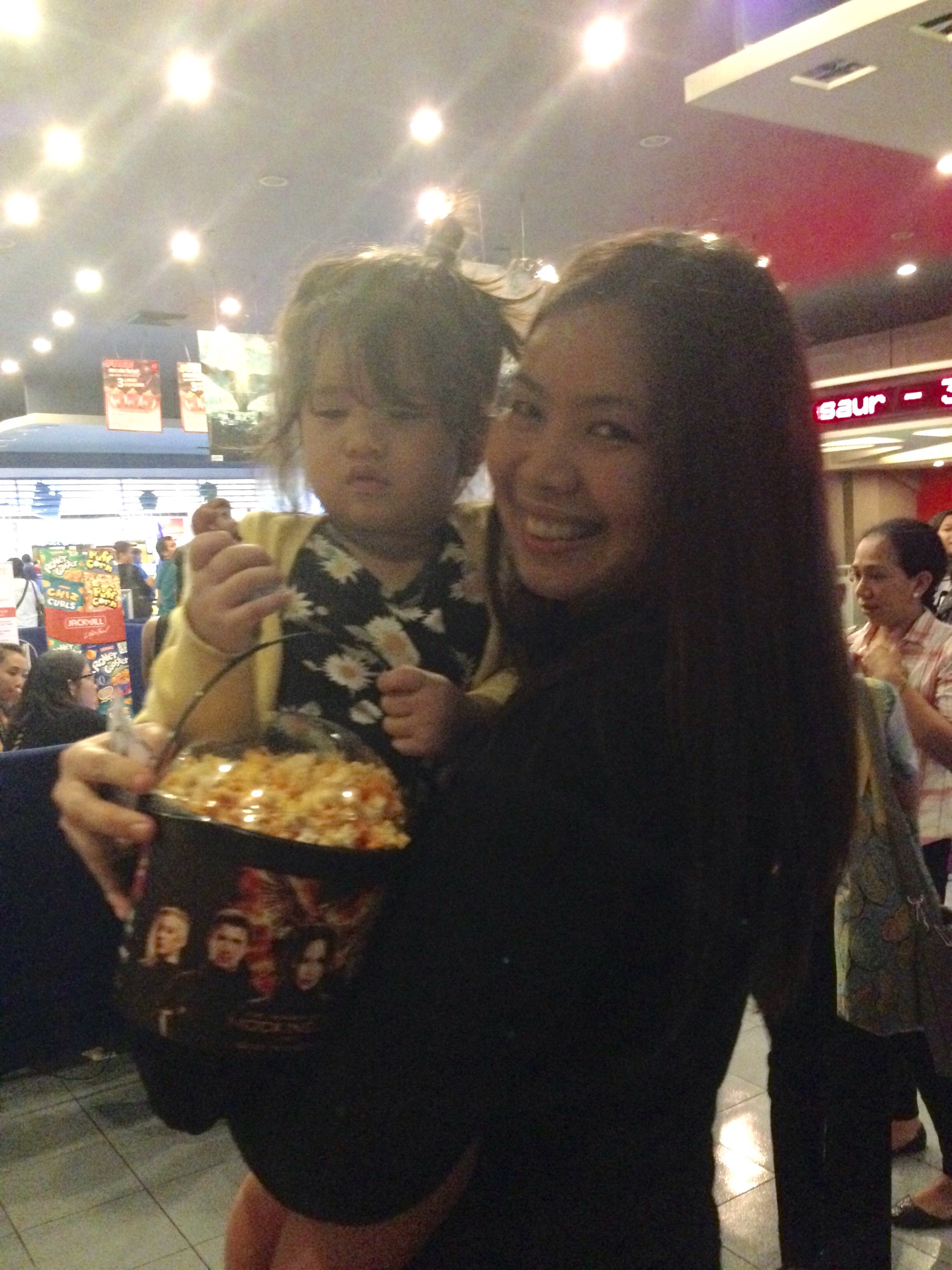 The timing was just perfect.. if I wasn't with my boss (Hunter of raisinghunter) that entire time (full-time mom dilemma).
I'm just so glad that there are people who completely understands the aches of having no yaya especially at times when a work-at-home-mom (WAHM) like me still have to find ways to stay competitive and updated regardless of. I may feel a little guilt but then again, I will not be apologetic about the fact that I have to tag my daughter along whenever I am invited to an event.
Thank you so much for understanding and not discriminating 🙂
It was a very exhausting day for me and my boo, especially since I had to literally carry her, (with bags and all) throughout that day. [Note to self: NEVER EVER forget the umbrella stroller again], I was backing-out the last minutes telling Ms. Lani Lyutz to ask if anyone wanted to take my place, but since I was told replacement wasn't anymore allowed, we just went for it. I was glad we did.
I am a big fan of Jennifer Lawrence. And that's one primary reason why I wanted to see the movie. No.2, it's been a while since me and my daughter went 'bonding' inside a cinema (the last we saw was a Spongebob film last December 2014 in New Jersey).
So this one turned out to be quite special… we had our 'moments'!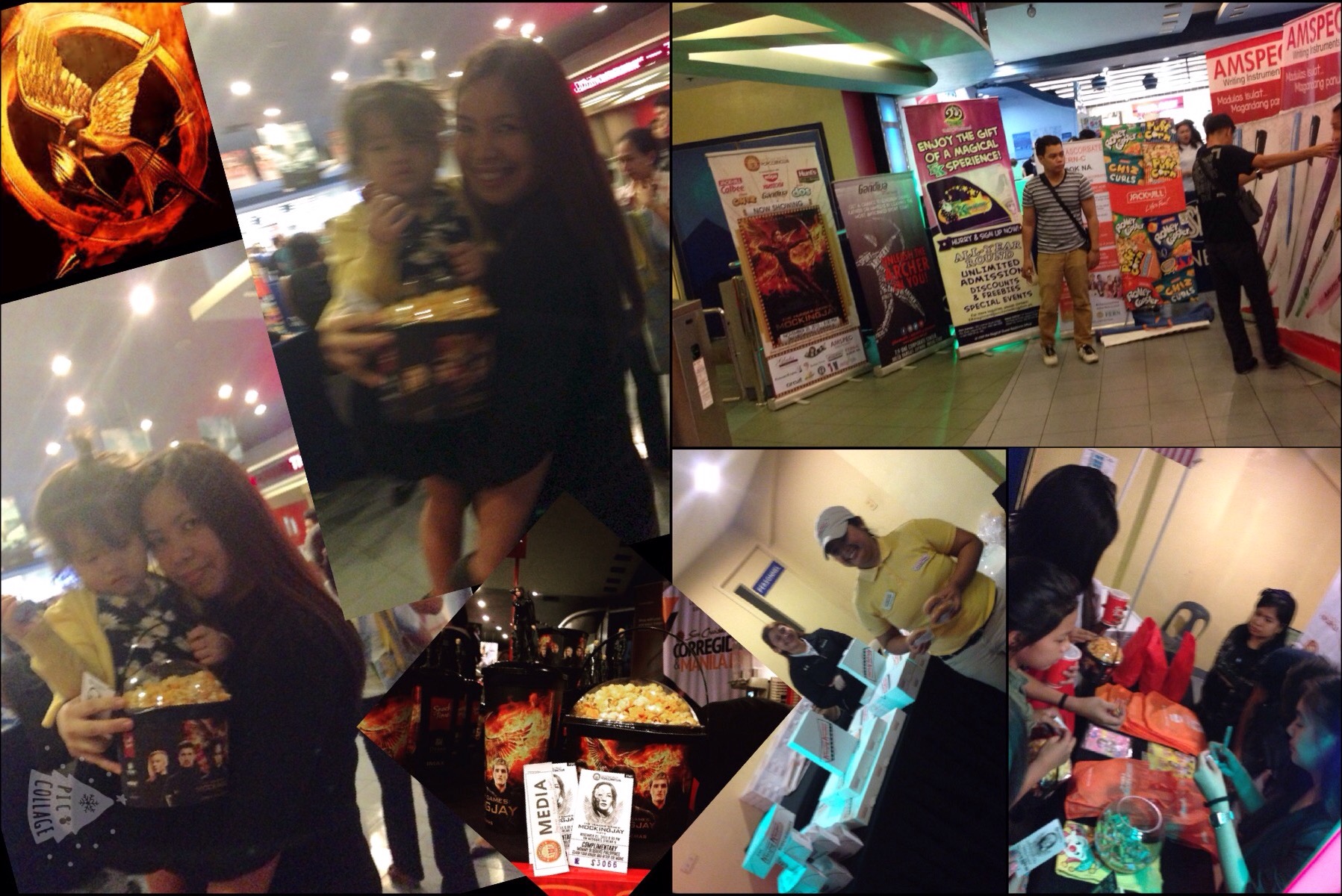 We came in a little early, so after registering, got some popcorns and drinks, then went in. A friendly crew welcomed us with a big smile and handed my daughter a Krispy Kreme paper hat and a donut. She was handing me one too but my hands were full (and so was my tummy) so I had to pass.
We were then lead to another table where we were asked to pick a prize from a fish bowl.. We got Fern-C goodies! Yey!
Before the movie started, the organizers raffled-off some prizes from the sponsors. Had to take my daughter to the washroom by then for a nappy-change, so I missed it.
As soon as we were seated my daughter began snacking on the popcorn, I was kind of anticipating her getting cranky as the movie started because it was an unfamiliar movie for her. But, turned out, she was as excited and interested as I am, and was paying attention all throughout the film (well, at least up to that part when we had to leave due to her throwing-up incident).
She was consistently reacting to the scenes with an "Oh no!" and "what happened?" As if she was really trying to understand the film.
About 30 minutes later, I noticed that her popcorn bucket was already half-empty, then she started getting an itchy throat…
And then it happened.
I had no other choice but to discreetly handle the incident, because I definitely did not want to cause a scene and disturb other moviegoers. Of course I immediately called the cleaning lady from the ladies c.r. and told her about our little mess, with apologies and all.
I approached the organizers to tell them we had to leave. They were very understanding of the situation, and was very concerned about my baby. I did not expect, but was very appreciative of the loot-bags they handed me in spite of what happened. It was really nice of them.


Mockingjay… Take 2
A few days later, of course we went back to see the movie again (in our own expense)and this time with daddy Kokoy.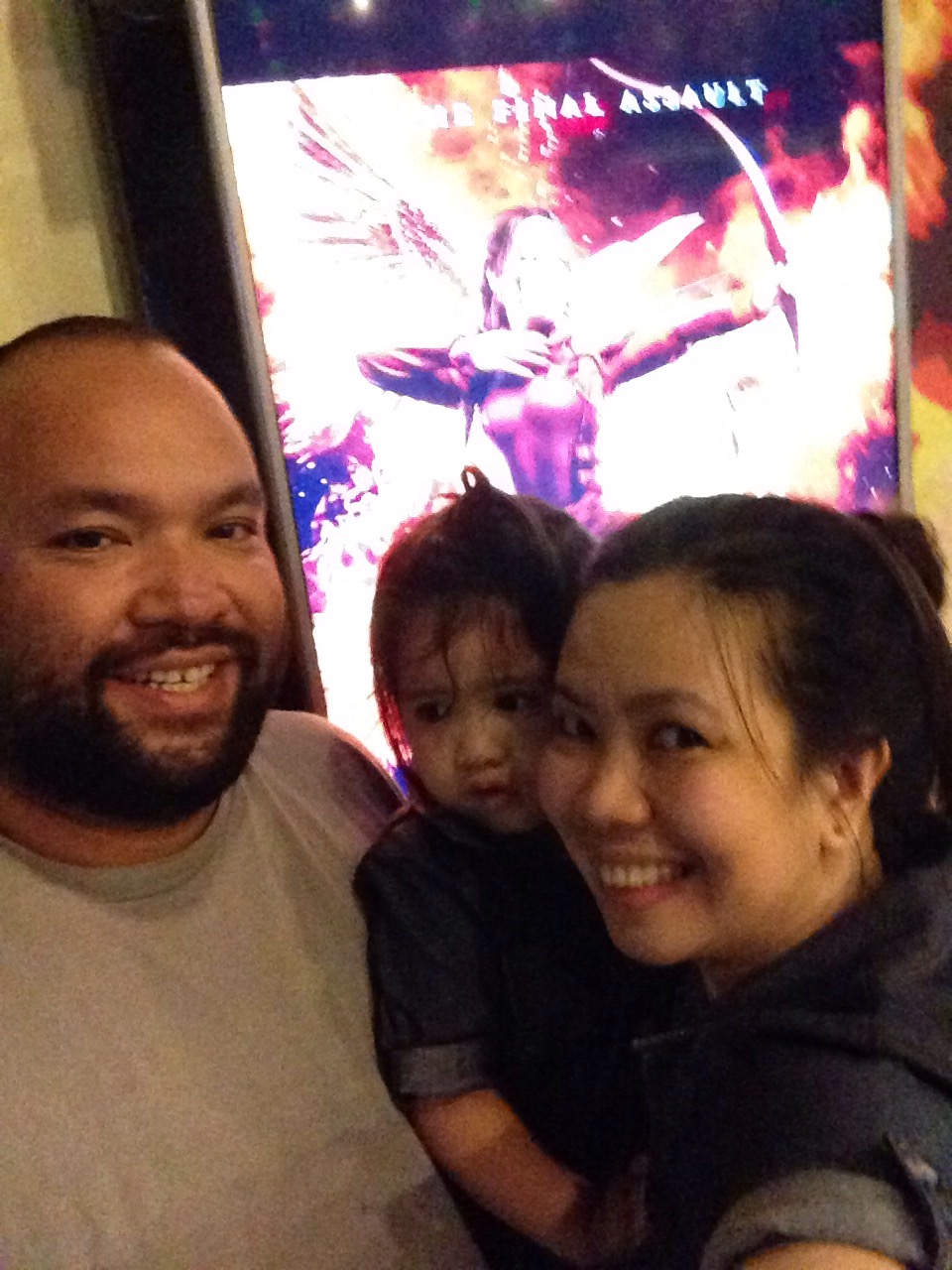 The movie played for two hours and 20 minutes, and here's my two cents: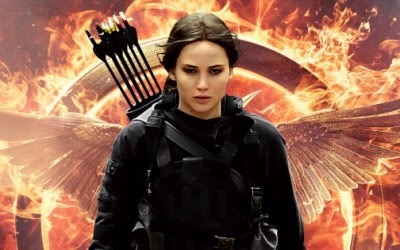 In the fourth and last installment of the Hunger Games Series, Katniss wakes up in a secret recovery room, confused. Felt like I was in her shoes as I was watching, confused, since I wasn't able to see Part 1. Hehe!
I learned nevertheless that Mockingjay was called it, because of its association with the crossbred birds: the jabber jays and the mockingbirds.
Mockingjay Part 2 is consistently an intense film that is so filled with twists. The plot shows how Katniss fought her way to the Capitol in her mission to end the rebellion. Her character is very powerful that she epitomize the thorn among the roses. Her representation as the Mockingjay of the radical people of district 12, serves as a big insult to the Capitol who at the end was defeated.
The movie effects is as impressive as the first two that I've seen, it's a good thing that they really have sustained it all the momentum. Although there were times I find it difficult to understand just who's getting beaten-up or shot or otherwise taken out, especially since most of the film setting was dark.
What I like most about the Hunger Games in general, aside from the character of Lawrence, is the suspense it continually built as there was no guarantees that my favorite characters were going to make it to the finish line.
The last part of the film is packed with so much action and so many twists that it kinda felt a bit rushed. But in those final scenes, Lawrence did really shine as expected!
I give the film 4 (out of 5) buckets of popcorns! And the organizers 4.5 out of 5 (coz my daughter ate the .5 bucket, haha), again thank you for not batting an eyelash on me when I had to leave early after my daughter's throwing-up episode (blaming it to the popcorn). #