Let me start by saying it's really been a while since I've done this… Resto-hopping and food-tripping in my lupang-sinilangan! And my first time ever to feature in my blog my hometown, Malolos, Bulacan as a foodie haven.
So, this better be good, Jennie.
I'm not proud of saying this but, honestly, I felt like a foreigner in my own town, doing this. Hearing a number of good restaurants, and actually seeing and being able to try some of it, boy does it feel like I already got too much backlogs. Right now, I think I have about 6 other restos to check-out here in Malolos. But first, let me tell you about my first three foodie adventures…
Vaneaty Resto Cafe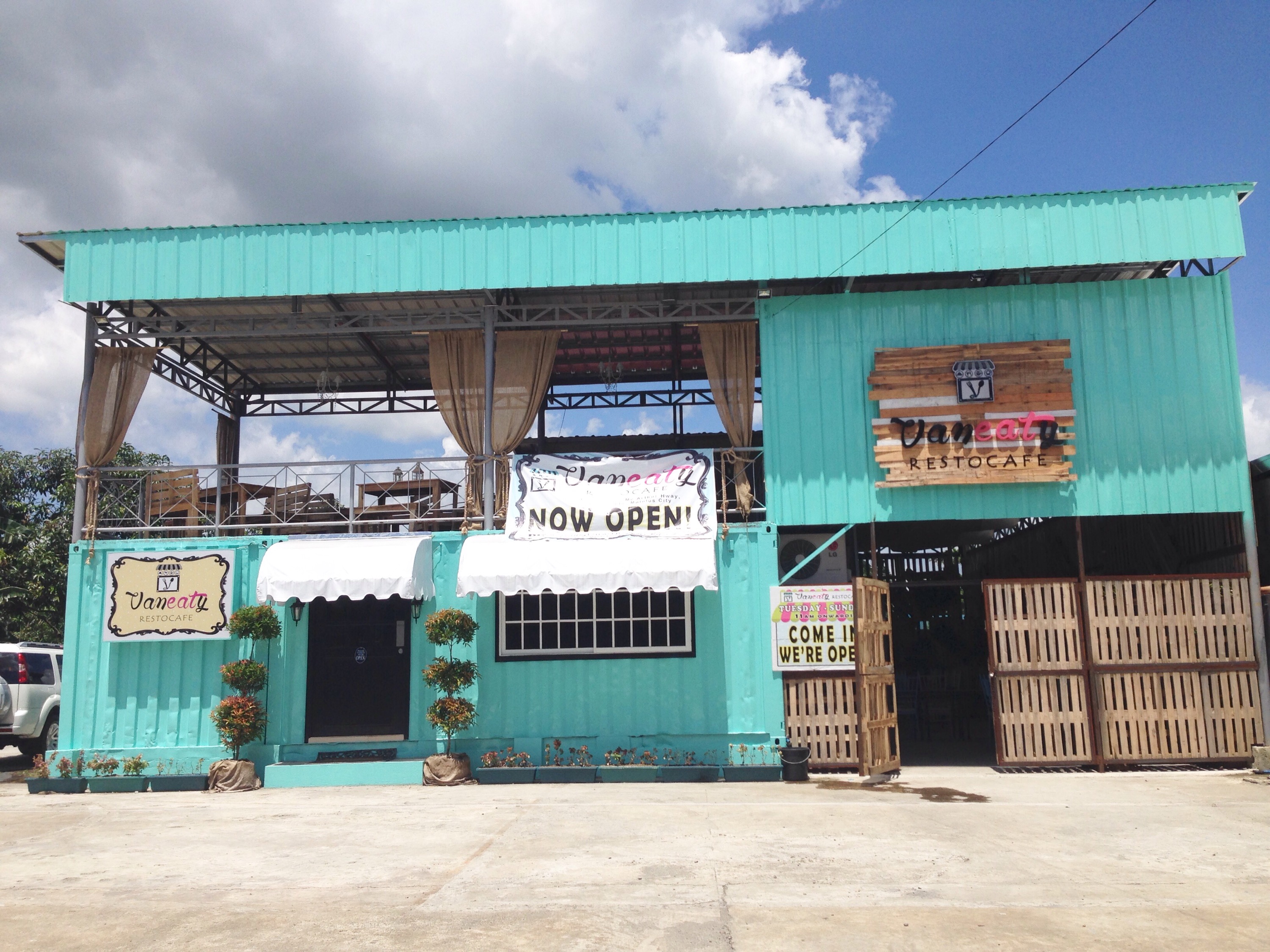 Vaneaty Resto Cafe recently opened its doors to Malolenos and people from the nearby towns of Bulacan. The place is situated at the spacious grounds of PTT Gasoline Station along San Pablo Highway near the boundaries of Malolos and Guiguinto Bulacan.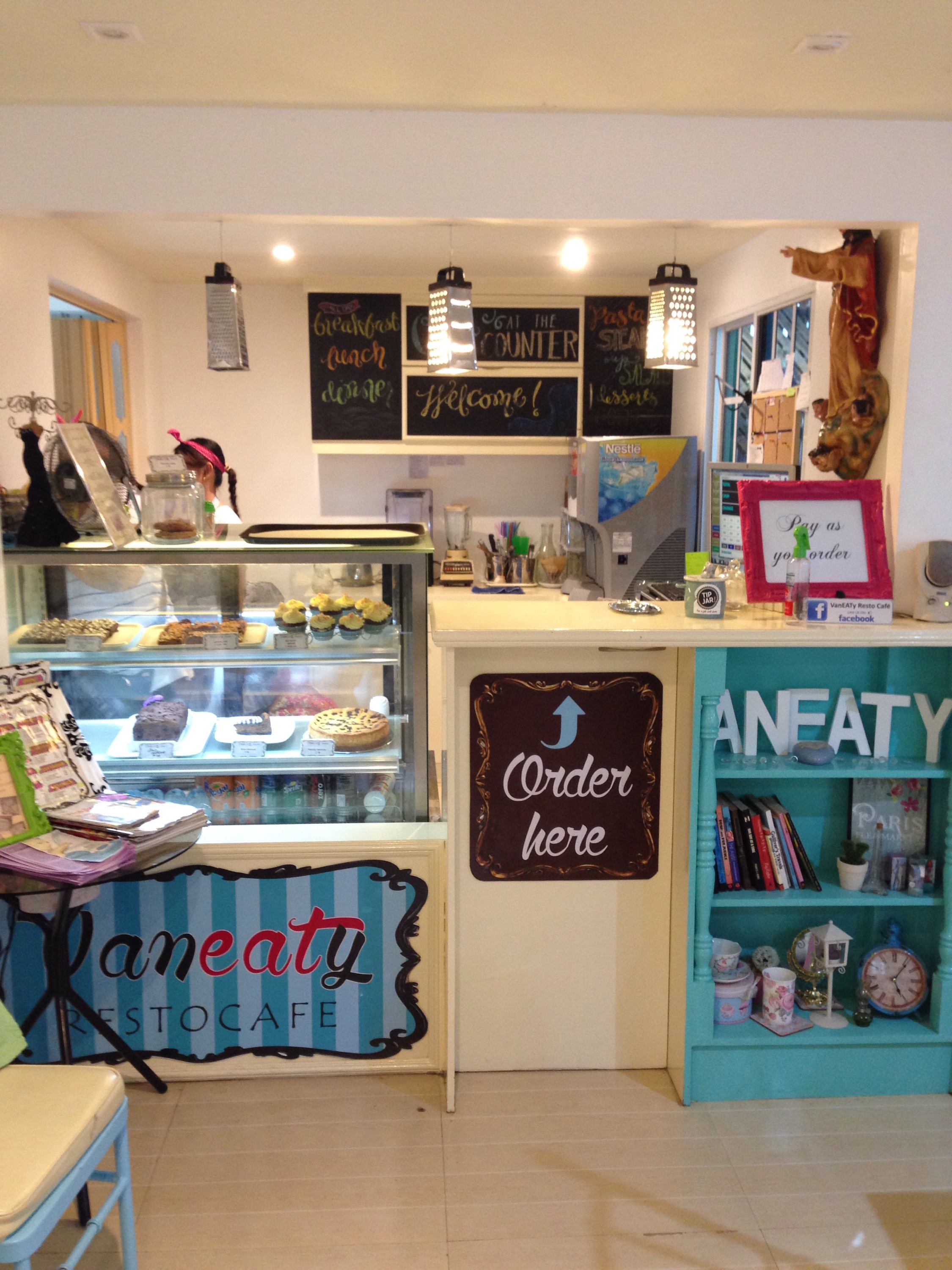 Vaneaty has a great variety of dishes on the menu which also includes cakes and pastries.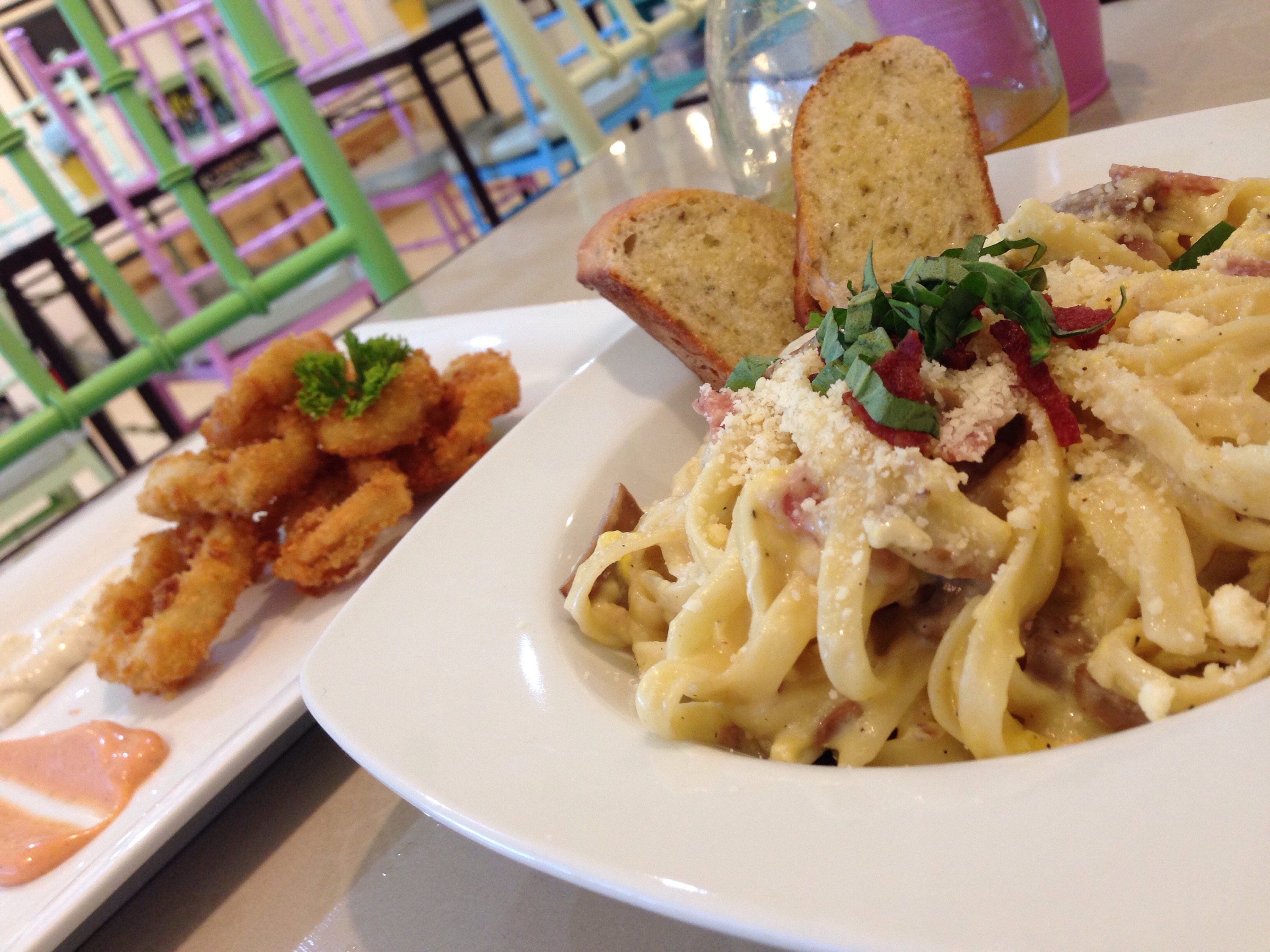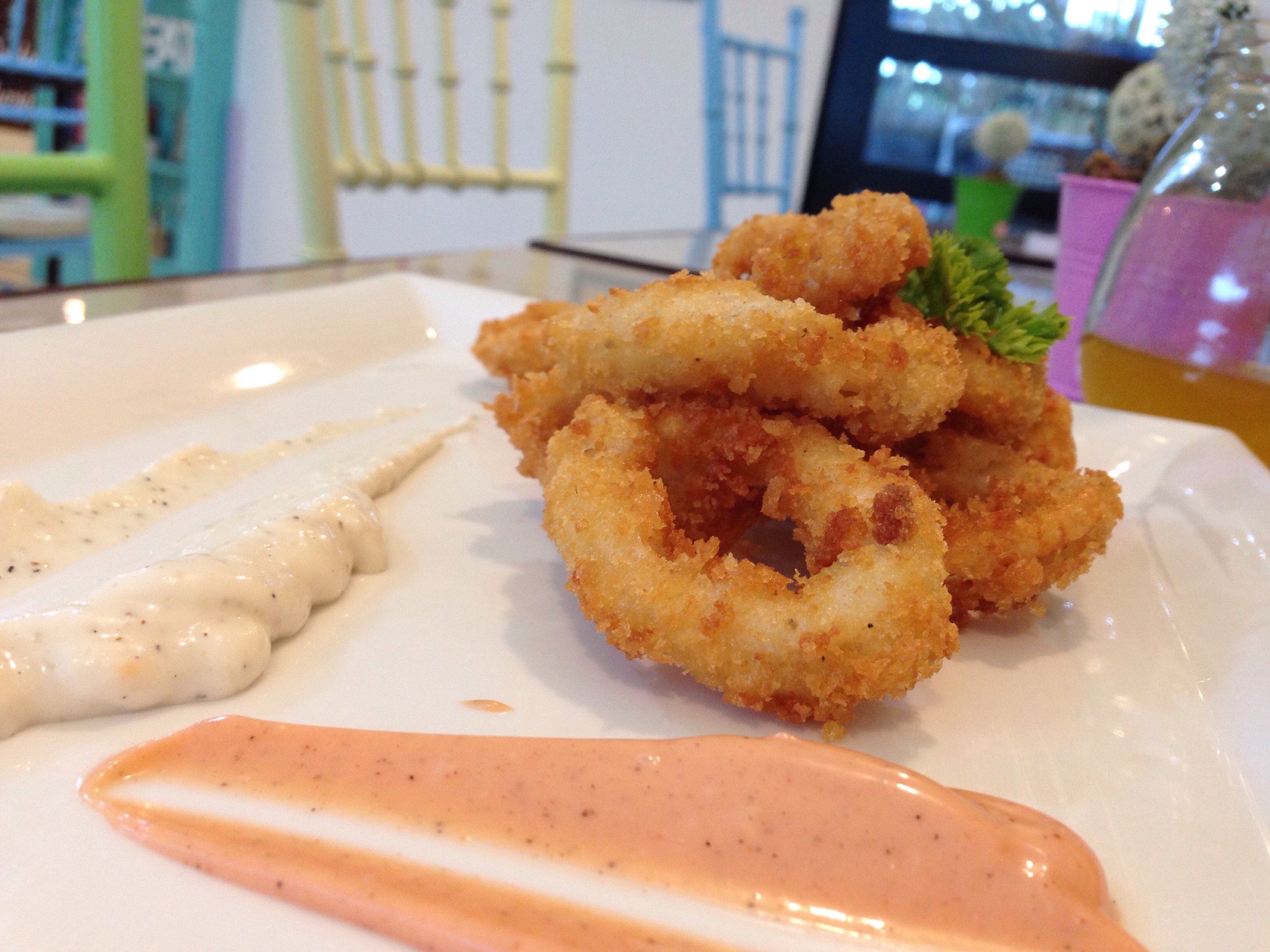 All the food were delicious and presented in a very delightful way. My favorite was the Calamari Prito (Php138) that was served plated with blue cheese/sour cream sauce and pink mayonnaise. I particularly like that the squid was crunchy, chewy and flavorful and not overcooked.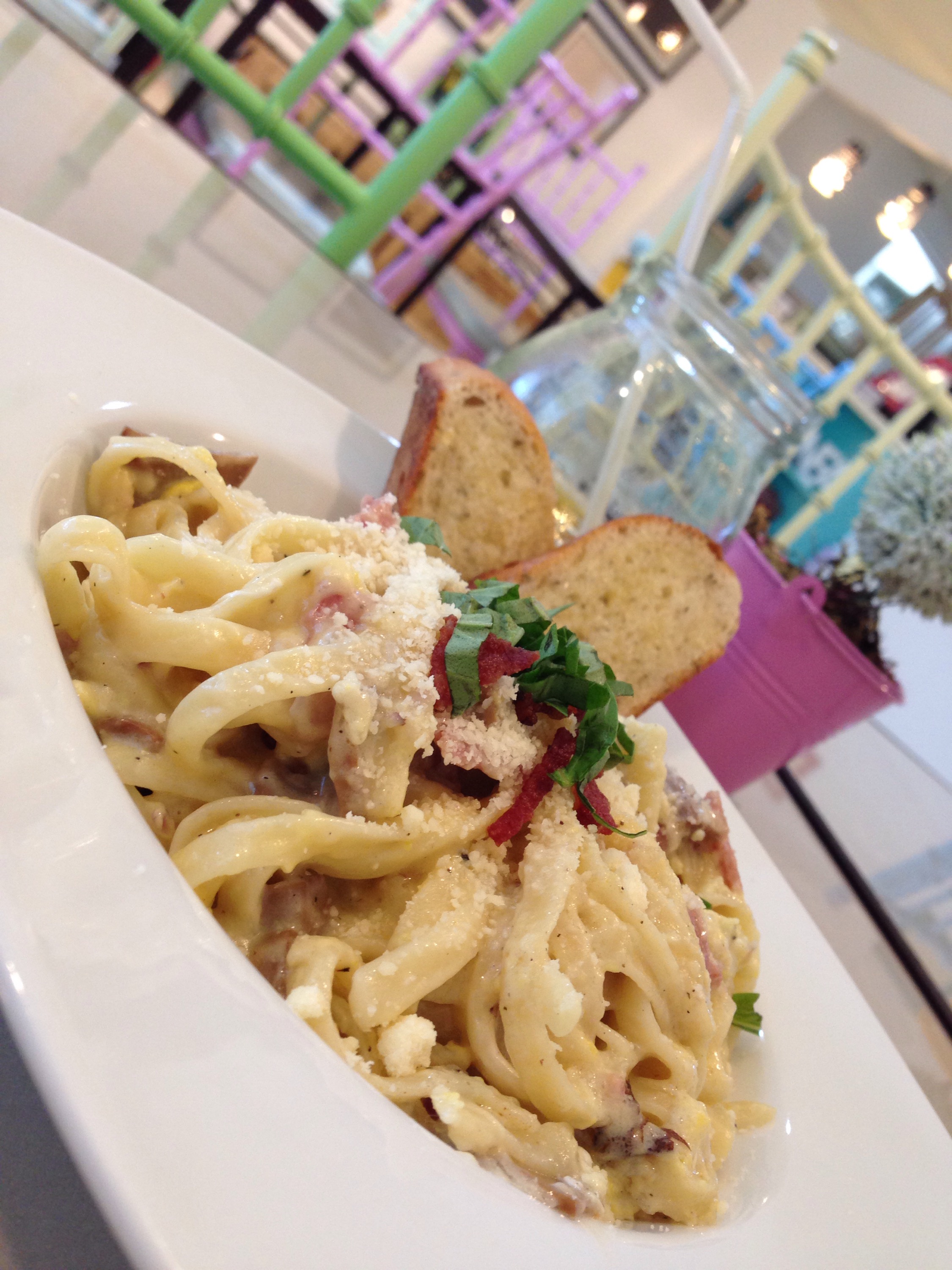 For mains, I had the Linguine ala Carbonara (Php128), which comes with toasted breads. The creaminess of the white sauce blending with bacon and the al dente pasta, met my tastebuds' expectation.

For dessert, I enjoyed their very moist and dense Carrot Cake (Php88 per slice). The cake had a sweet cream cheese frosting on top while the sides were sprinkled with nuts. I especially like that the cake was filled with pineapple chunks and walnuts (my guess) at its core, which is probably why it was so moists and tasty.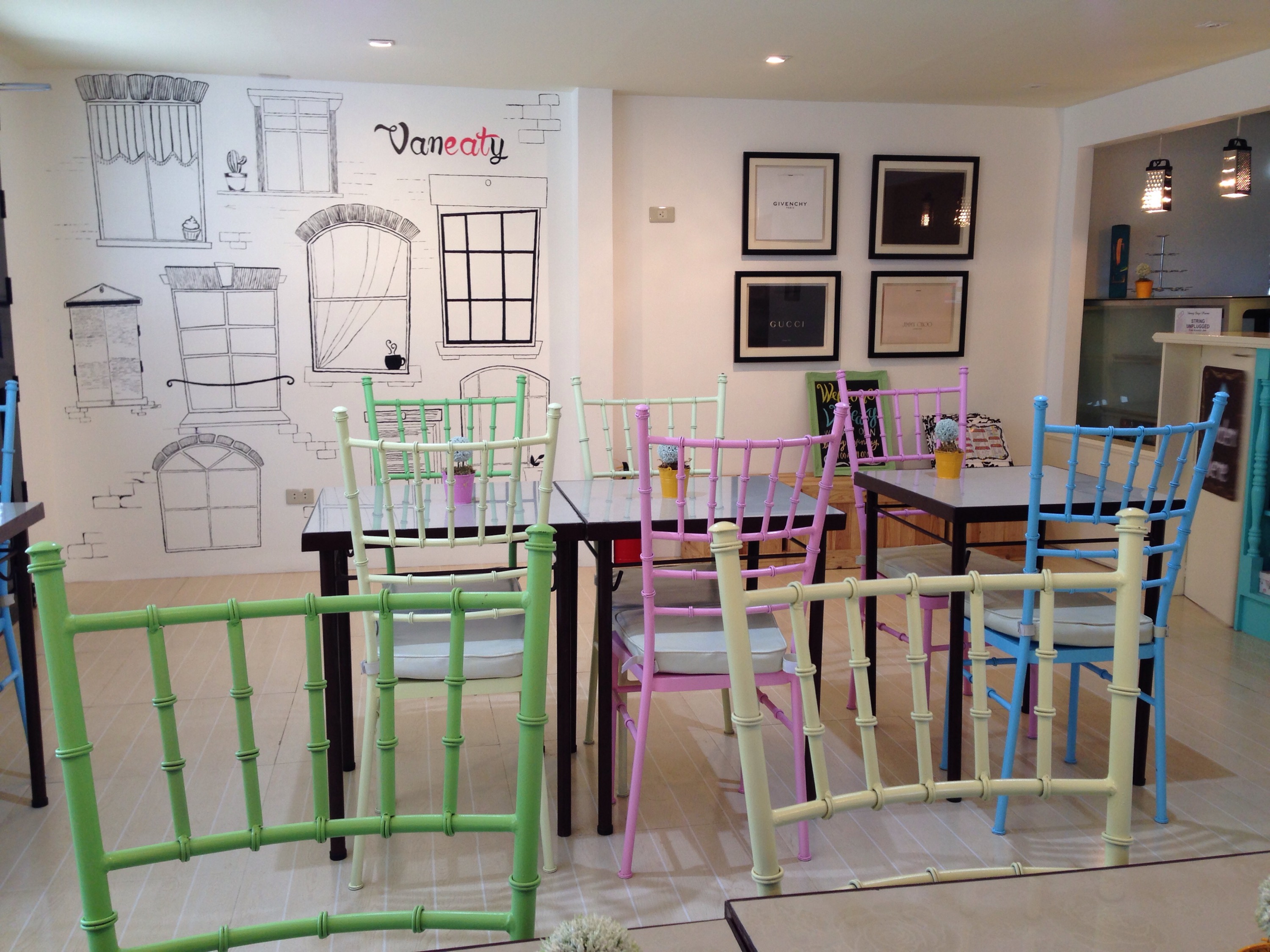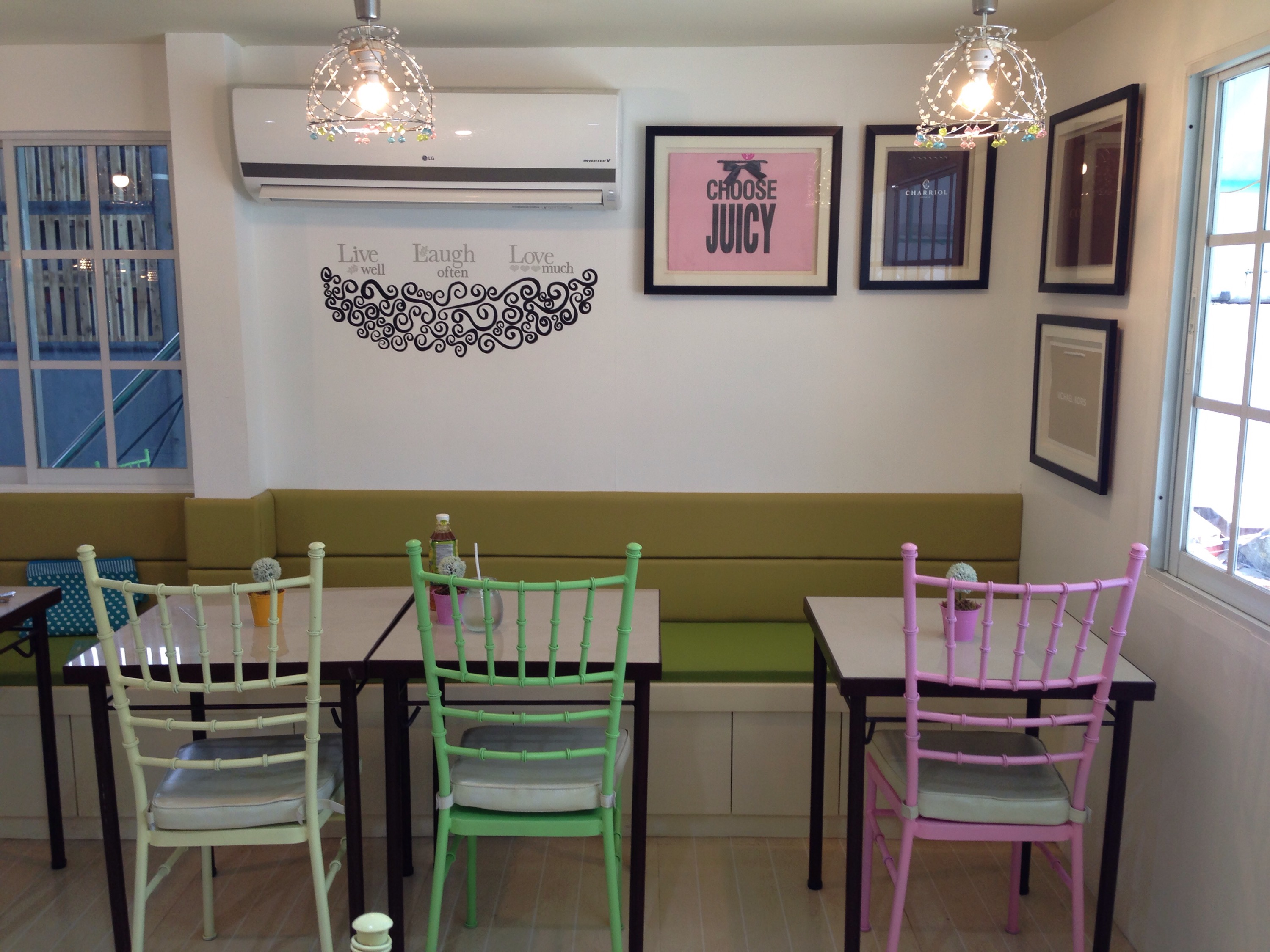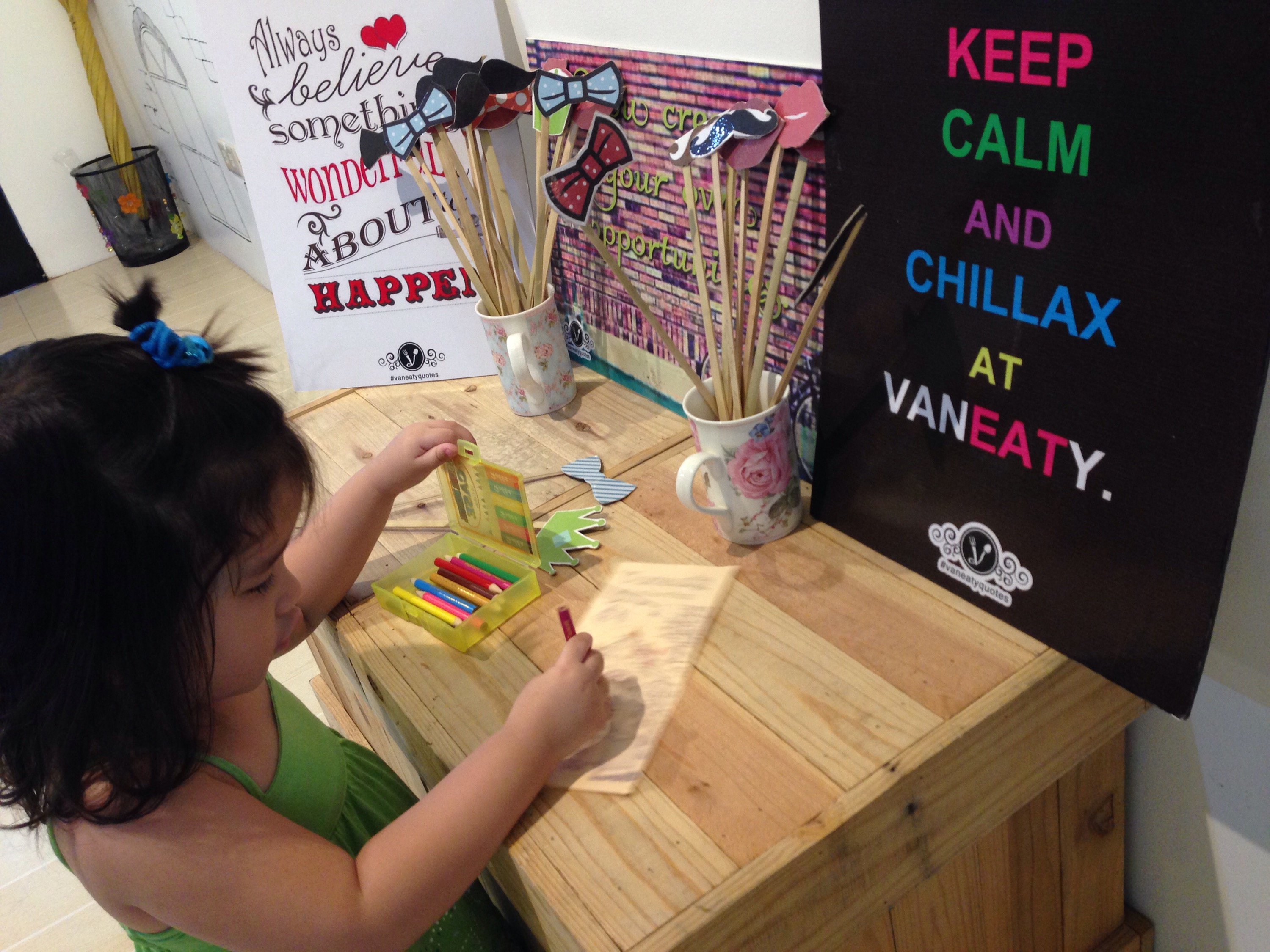 The indoor part of this Resto looks so chic and child-friendly that even my daughter enjoyed her time while we were dining in. Check it out for yourself and see a lot of cutesy elements inside this van-turned-resto hot spot. Yes you read it right, it is a trailer van turned into a fab restaurant. The place is not only a nest to satisfy your food craving, it is a feast in the eyes as well. Kuddos to the restaurant owners who happened to be my batchmates from Holy Spirit Academy, Mildred Postigo, Bang Santos, and Detchi Valenton.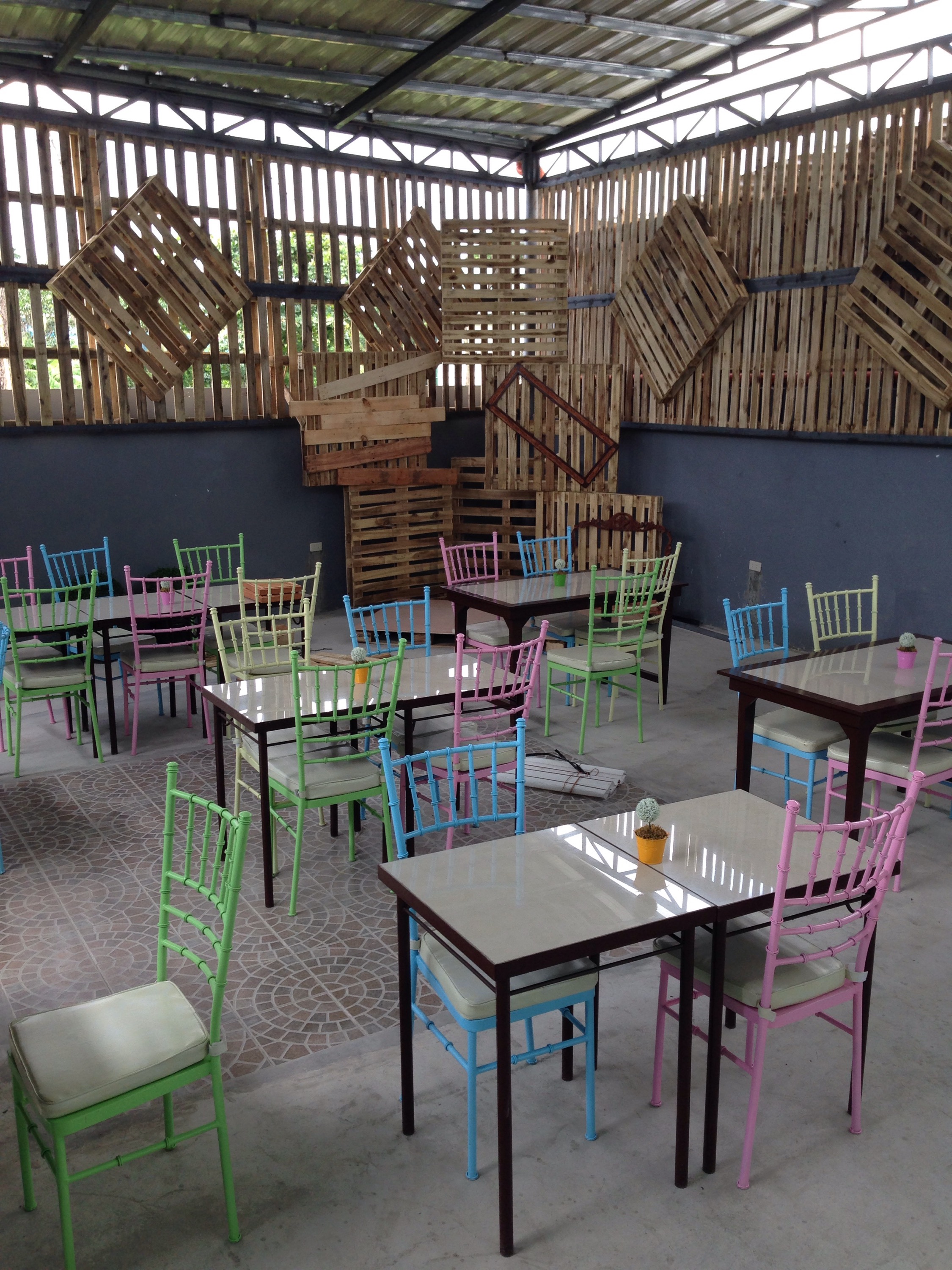 During weekends, Vaneaty holds open mic nights, and live musical performances from local singers and musicians. They have a very spacious veranda that can accommodate a lot of people who simply wish to just enjoy a night of pure fun and live entertainment (on weekends)with their family, friends or drinking buddies. The upper deck of the resto, meanwhile, is a perfect spot to simply chill and relax. I sure am looking forward to spending one Sabado Night here.. Oh well, that's the wishful-thinking part. Hehehe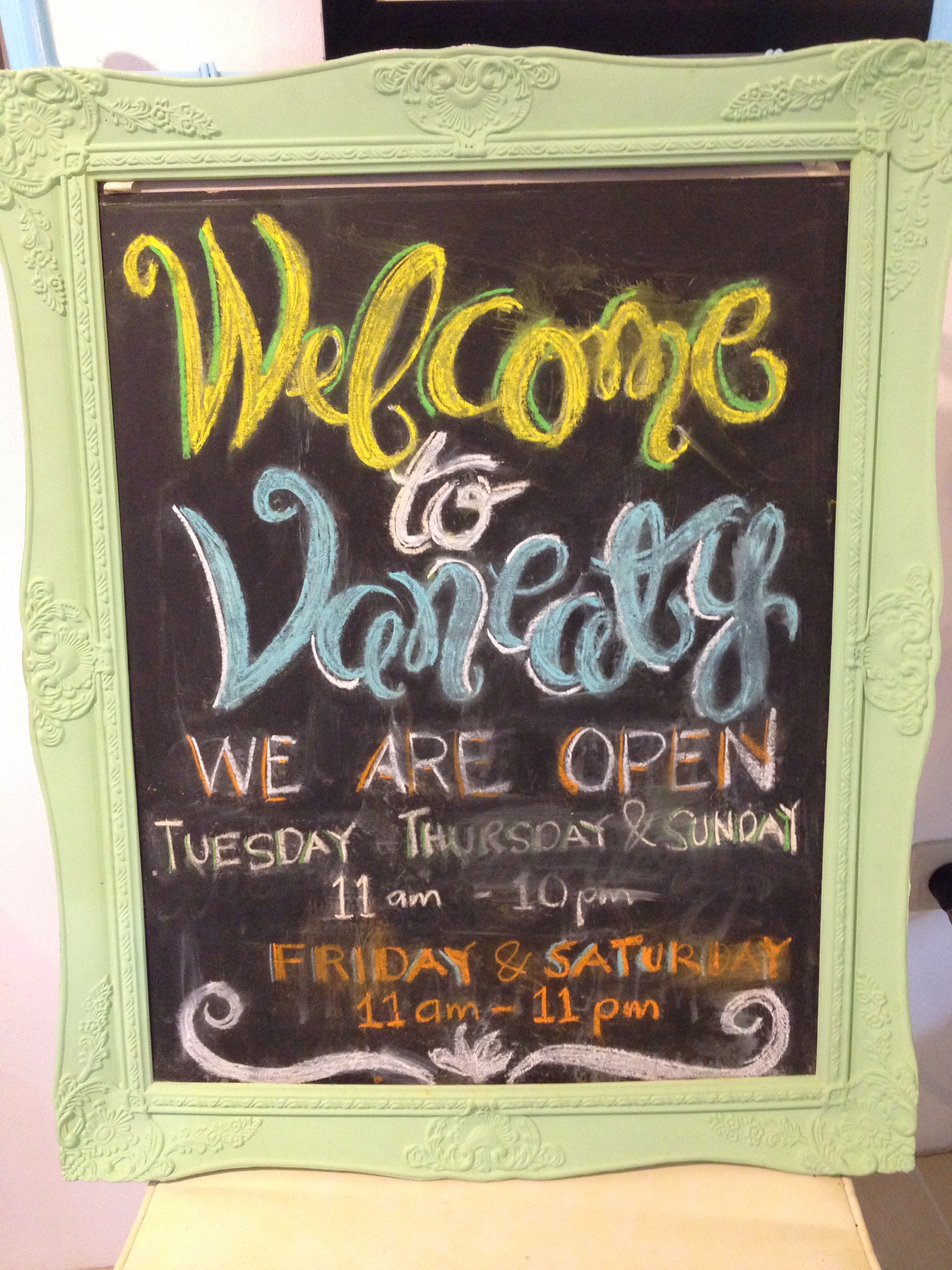 Overall, I had a nice dining experience at Vaneaty Resto Cafe. Food was absolutely amazing. The staff were kind and sincere. It's not only a chic and beautiful place for a mother-and-daughter-slash-girlie-bonding, but is indeed a place for people of all ages or any member of the family at that, to hang out, enjoy a hefty meal, have some drinks and have a great time relaxing. See for yourself!
Funnside Ningnangan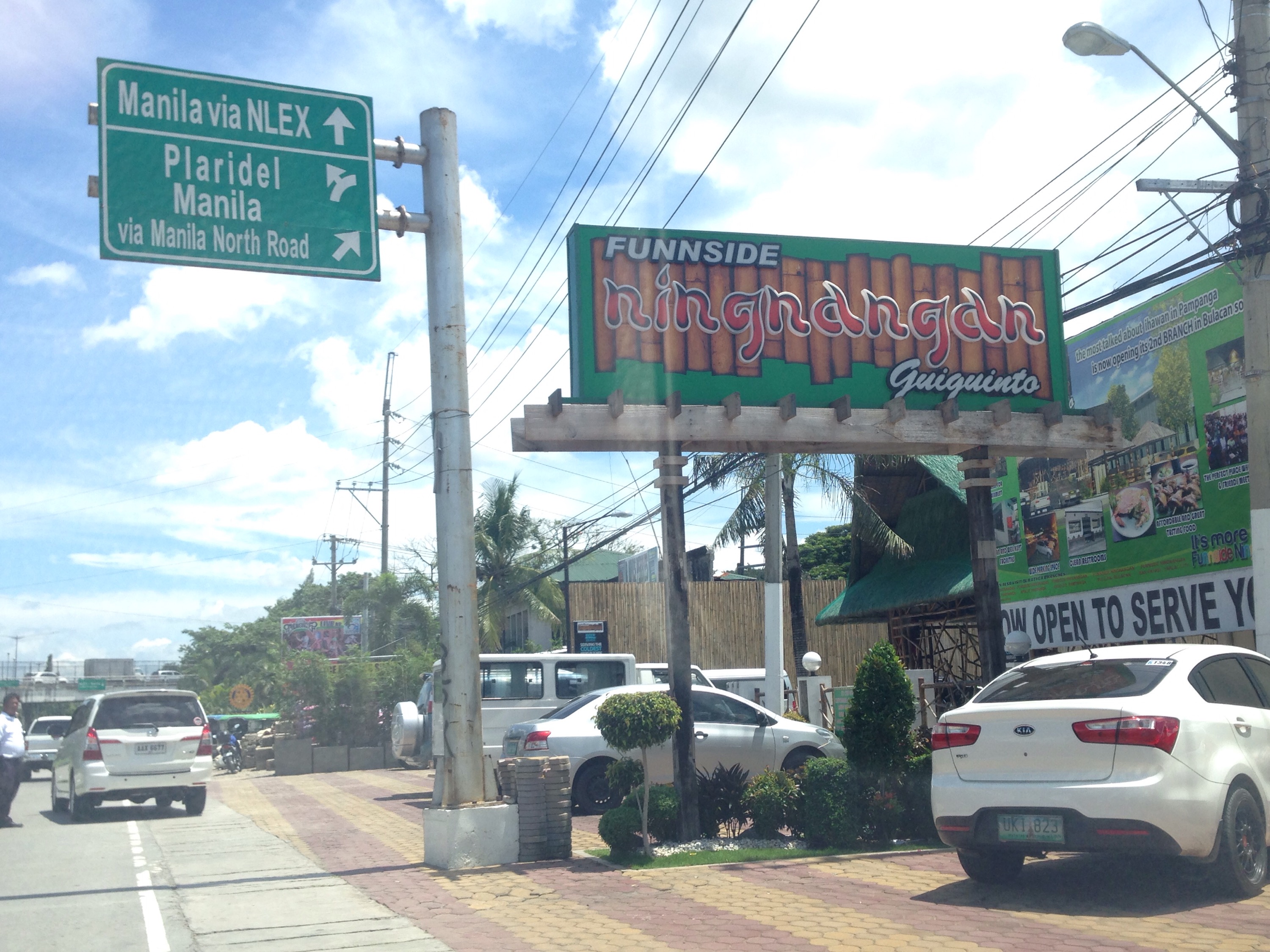 This place is a decent everyday choice for some grilled and pinoy staple food right at the bounderies of Malolos and Guiguinto Bulacan.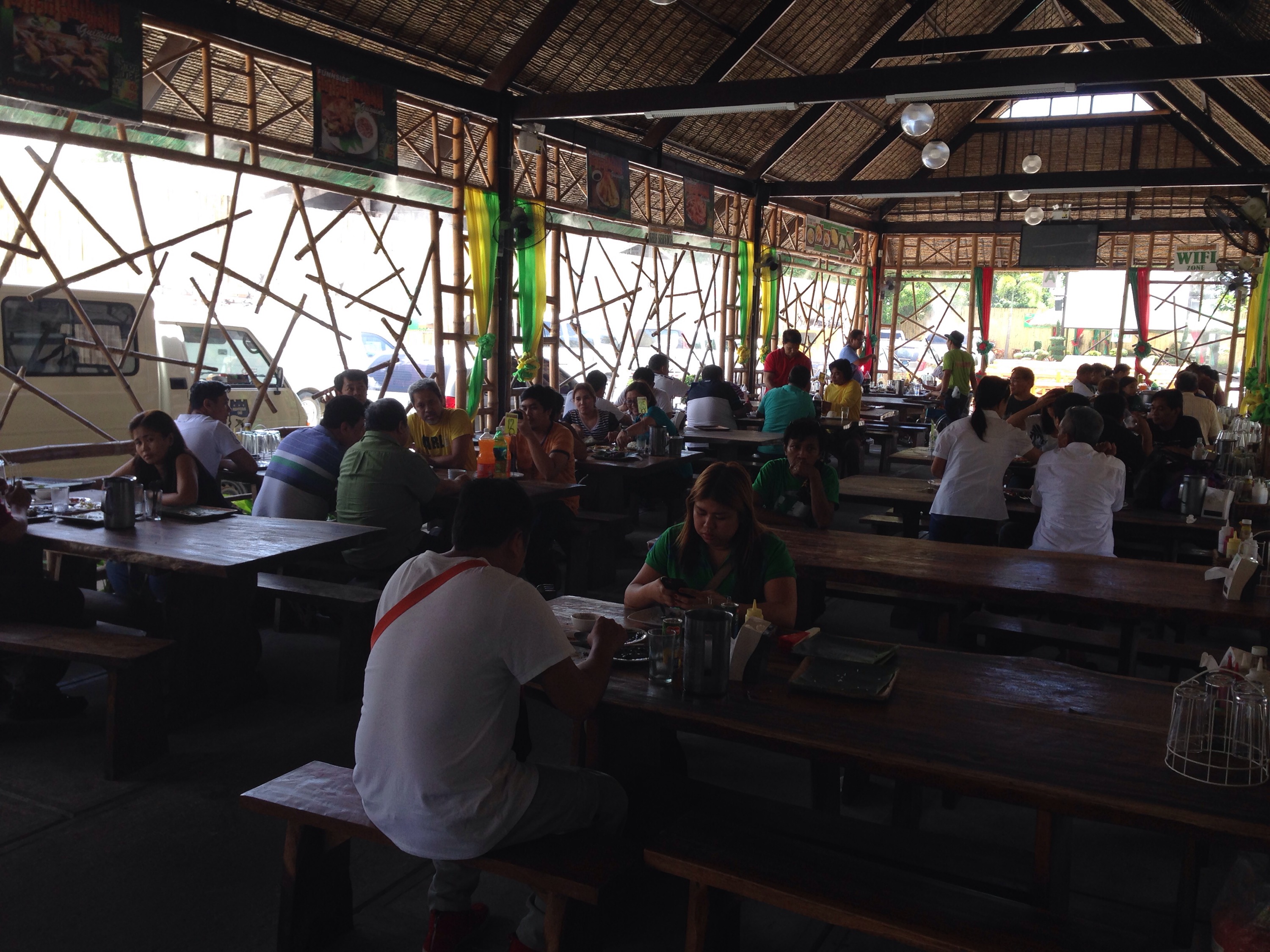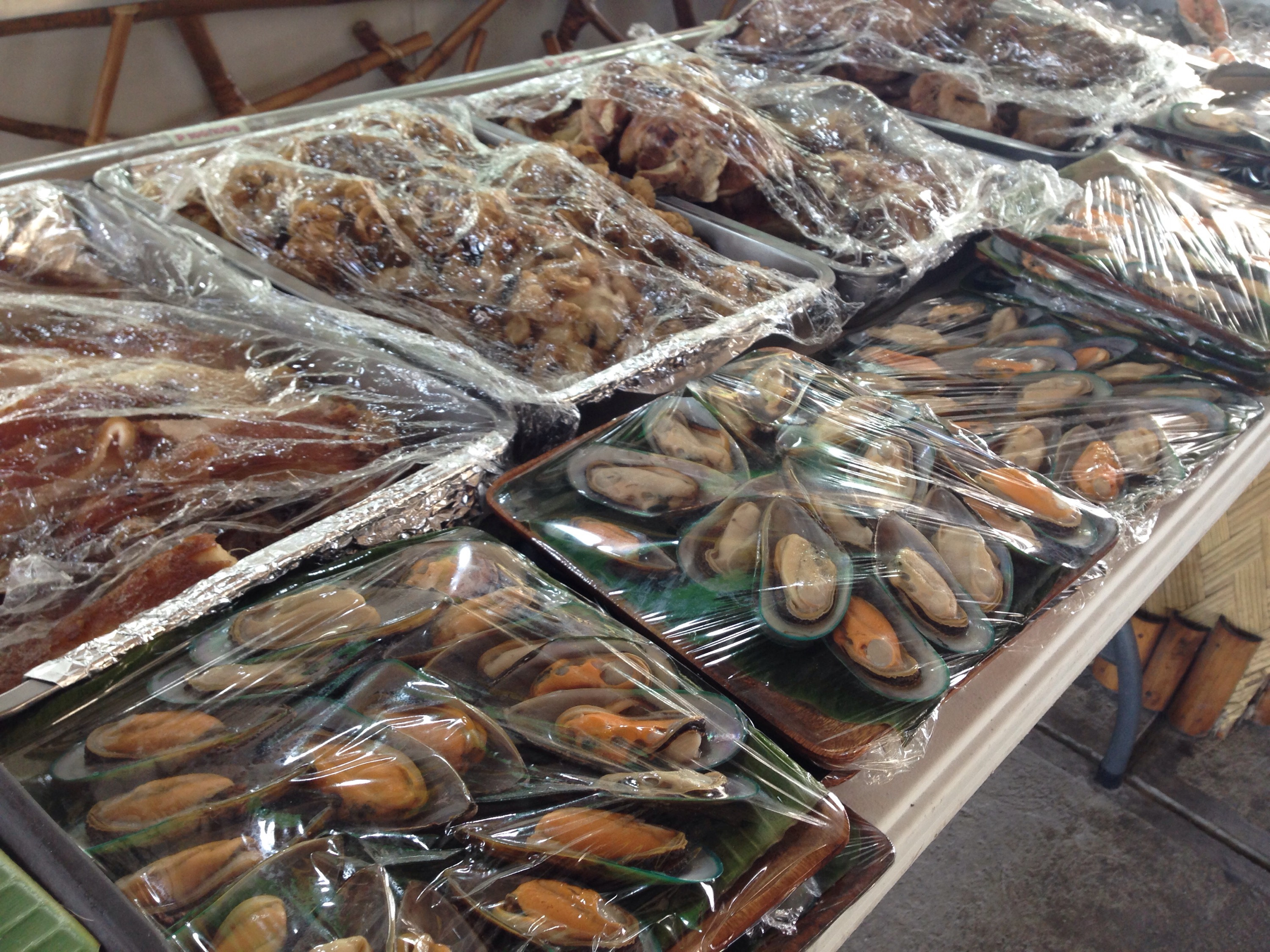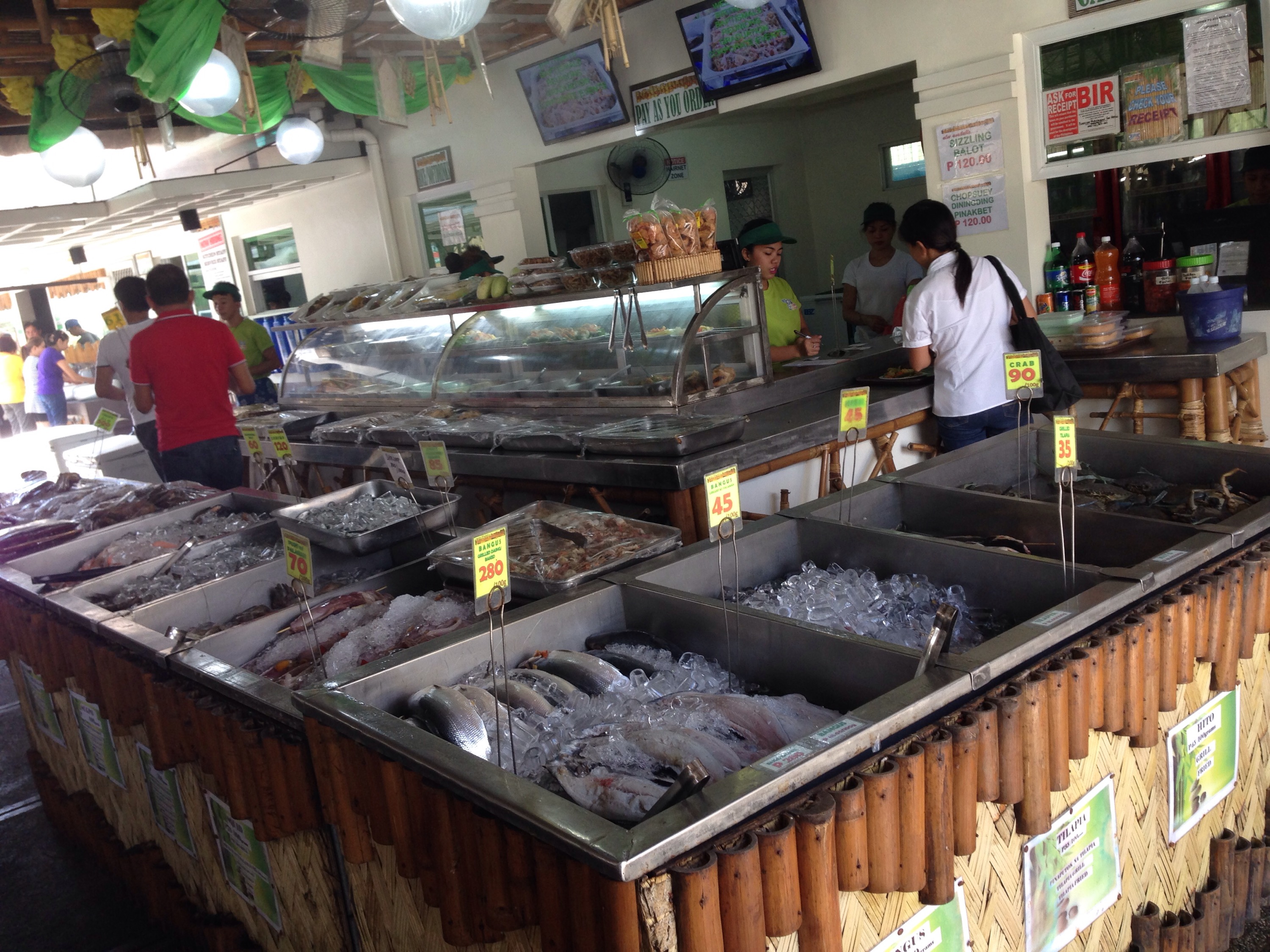 Whether you choose to dine in or take the food out, Ningnangan offers the freshest meats and seafoods for you to pick or choose from.
We had two kinds of salads to neutralize all the distinctive grilled goodies we ordered. We had the Kani Mango Salad (Php150) which is my favorite among the two, simply because it has mangoes in it; and the Sea Weed Salad (Php150) which is topped with salted eggs.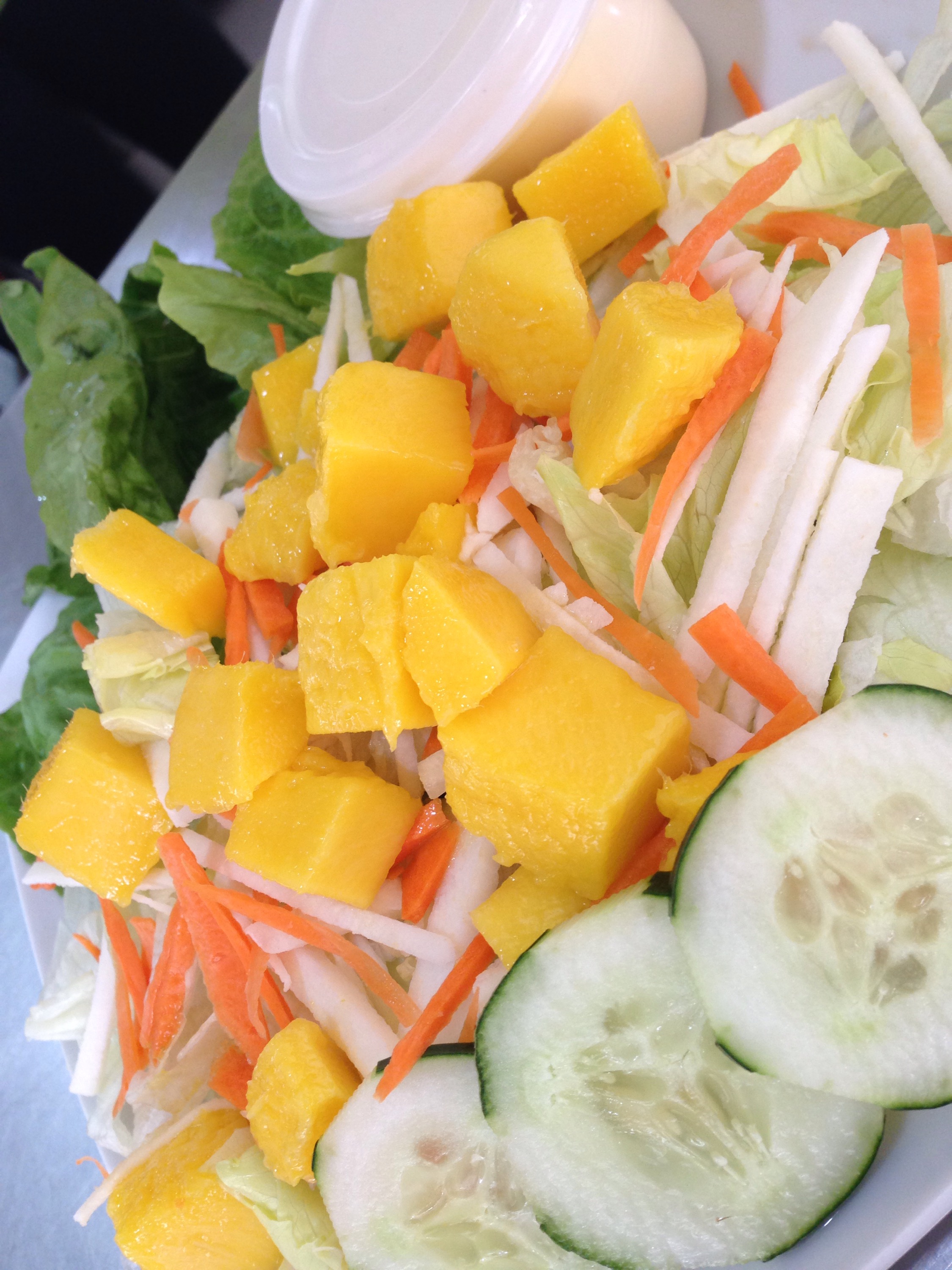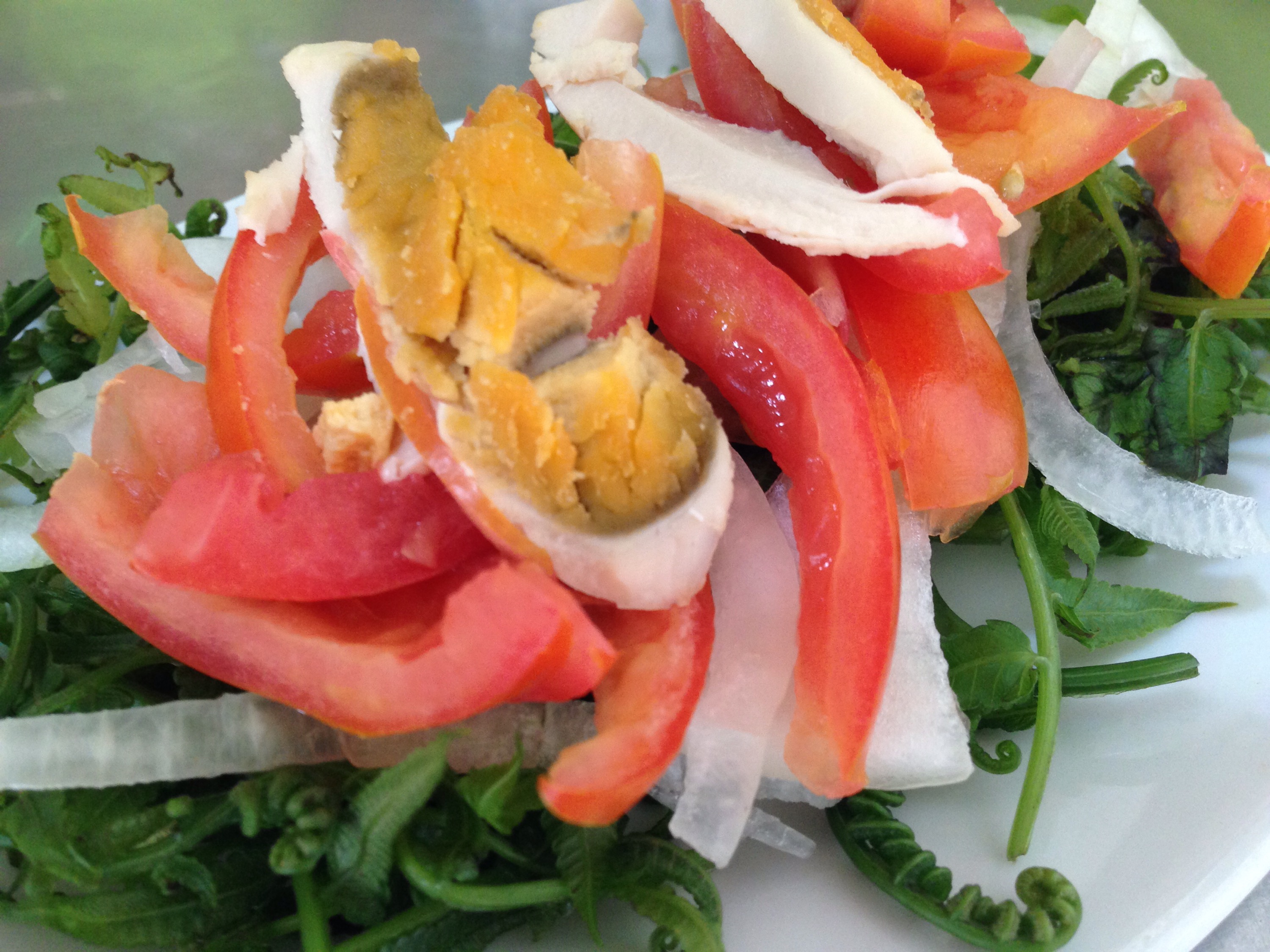 For our main meal we had Chicken Tail 3pcs (Php65), Chicharong Bulaklak 150g (Php150), Pork Liempo (Php250) and Grilled Pink Salmon p60/100g (Php250)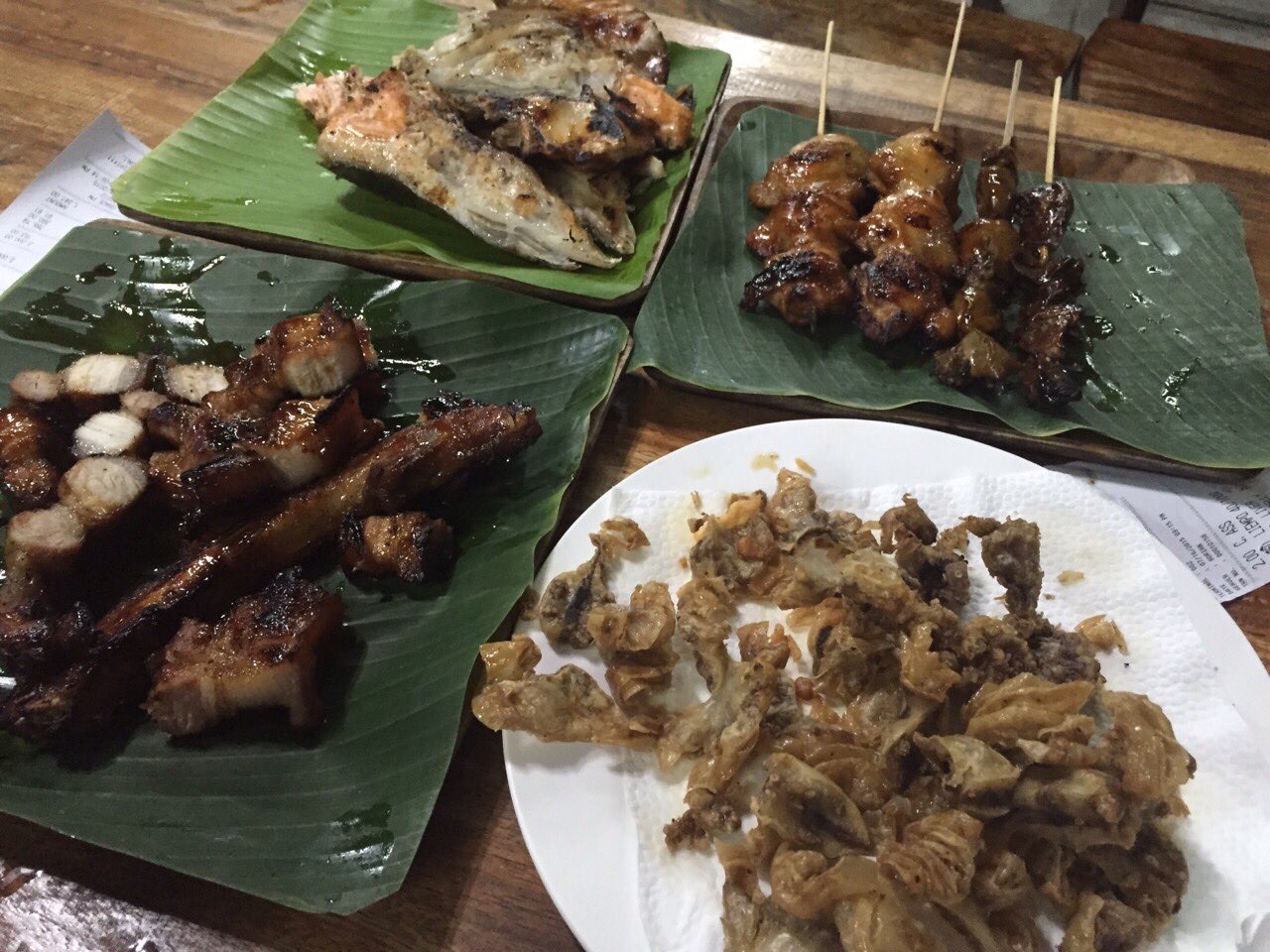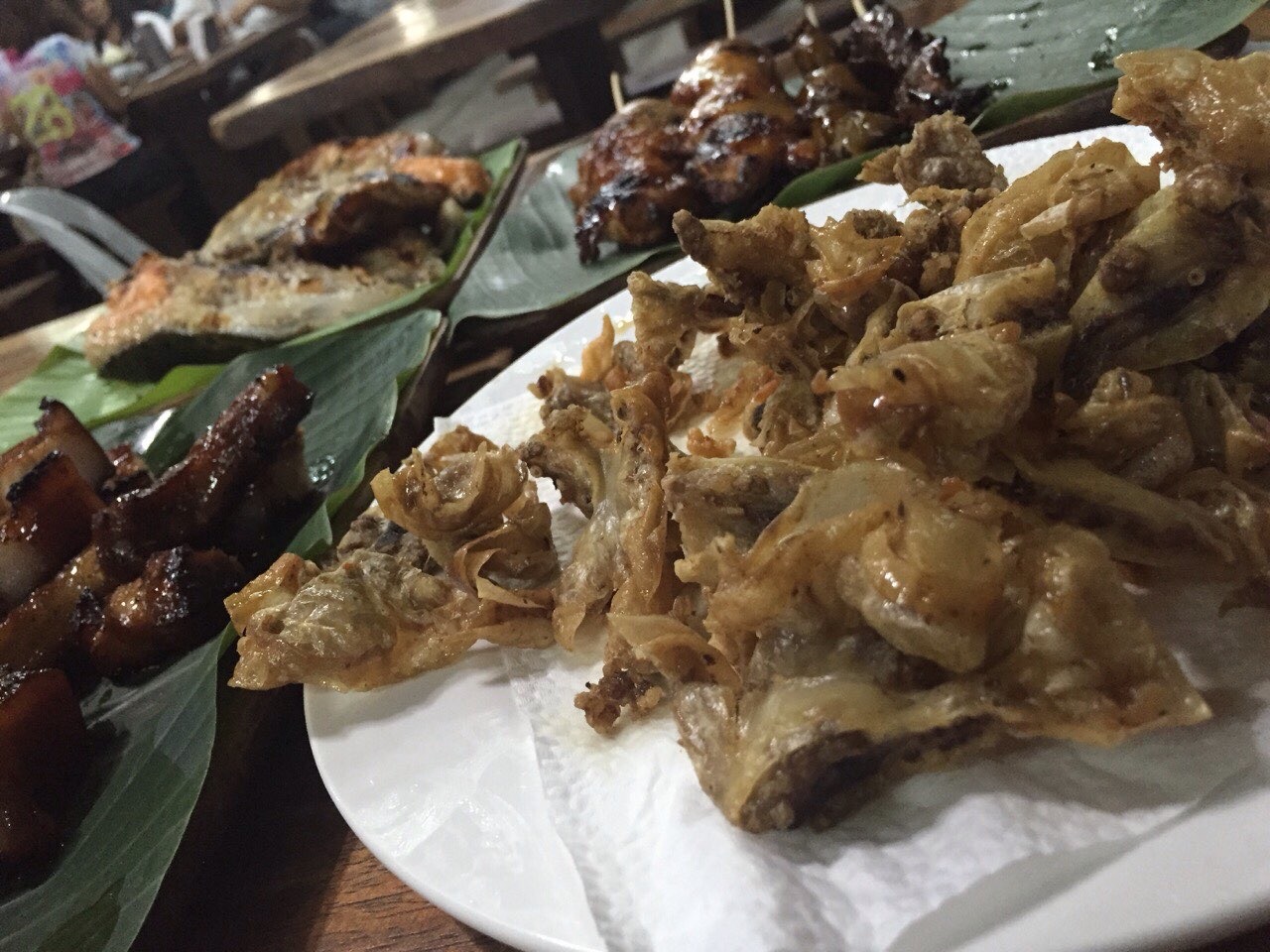 Need I say they were all grilled to perfection! Did I mention that this is the only restaurant I know of that serves a cup of rice for just Php15?
The dining experience was good, service was pleasant. I give two (2) thumbs up for the fast and attentive service. They have a very spacious indoor and outdoor patio that can accommodate lots of hungry guests.
They offer a variety of "lutong bahay" choices, pinoy side dishes and desserts. whether it's for any holiday or a family get together, a big class reunion, or a barkada blow-out. Ningnangan is the place to be!
One of the ever-growing resto chains in Luzon, Uncle Cheffy, is famous for the best Brick-Oven Barbecue and its Panizza. Currently, they have over twenty branches already in Metro Manila and nearby provinces, including Bulacan.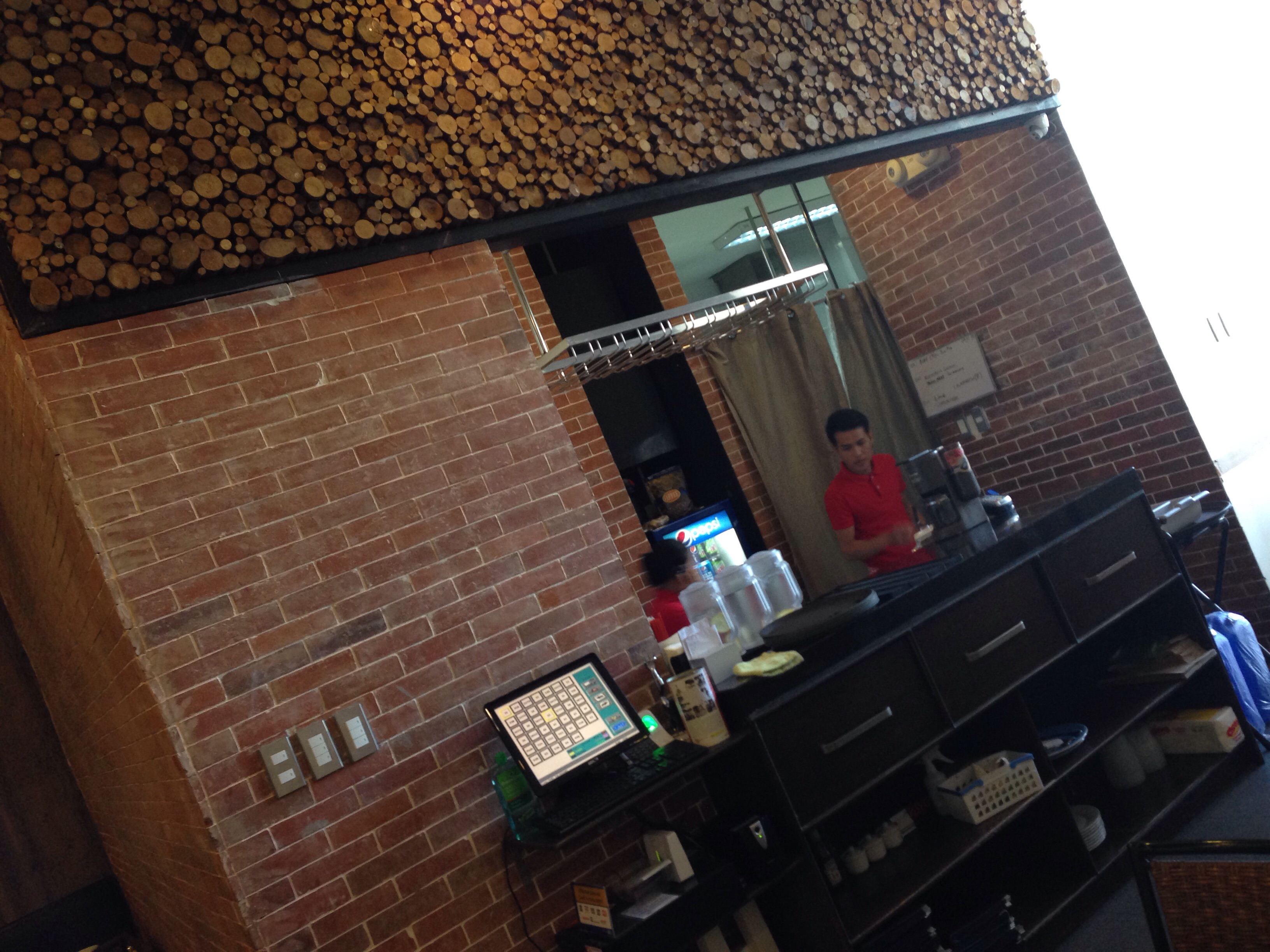 Uncle Cheffy is a family restaurant that serves delectable comfort foods, from mouthwatering appetizers like baked oysters and calamares as well as soup, grilled barbeque, salads, pasta and more.
Uncle Cheffy in Robinsons Place, Malolos may not be that spacious but its casual dining ambiance is good and conducive for a small family gathering or a round-table meeting.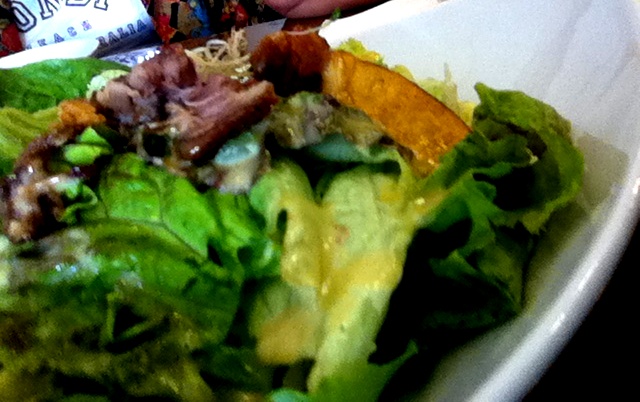 We tried the Uncle Cheffy Salad (Php395) which has a very generous serving, good for sharing among three to four people. The salad includes grilled chicken meat and potato wedges that balances the overall taste.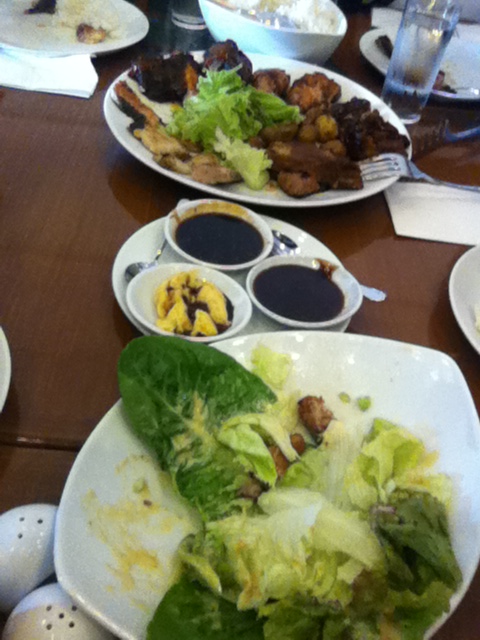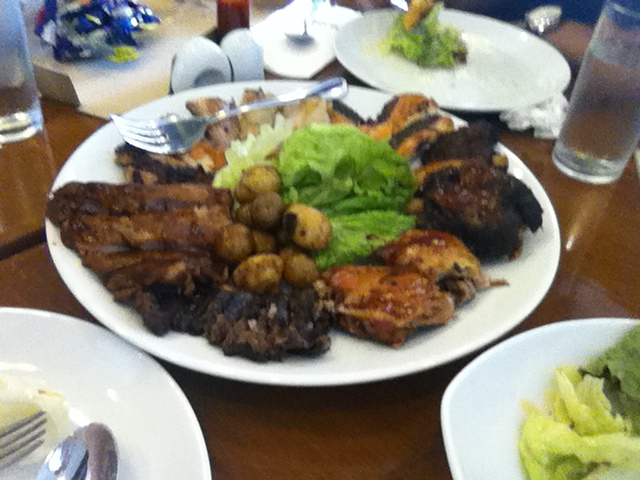 We also enjoyed the All-Meat Barbeque Platter(Php 820) which is a combination of chicken legs, lamb breast, beef and pork ribs served with barbeque sauce, chimichurri and tomato salsa. It comes with plain rice and house salad as well.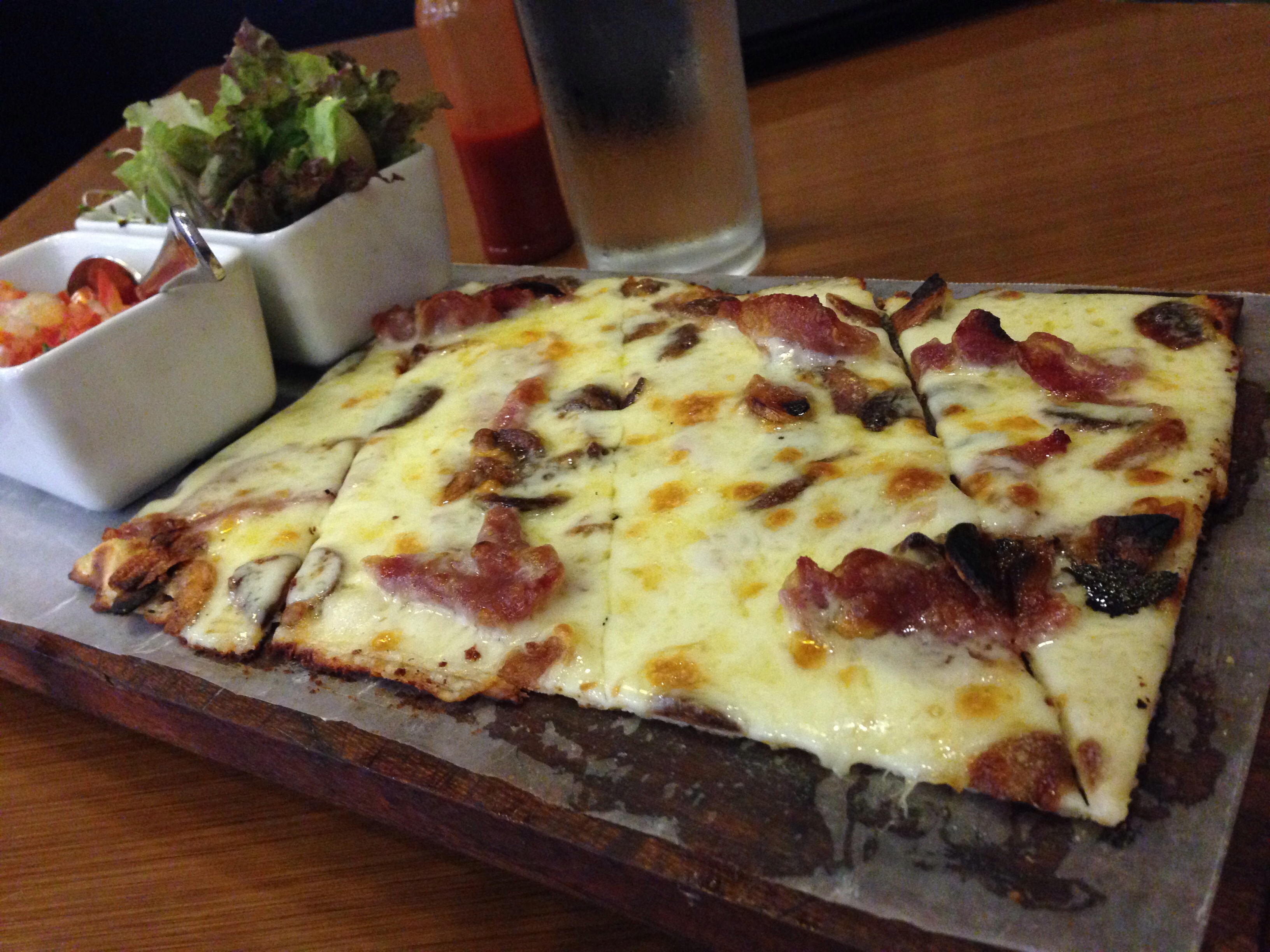 My favorite is the Crazy Bacon and Garlic Panizza (Php138), which comes with green veggies alfalfa lettuce and salsa. The serving is good for two people.
The Uncle Cheffy dining experience is simply superb! And you can probably find a branch near you.
I hope you find what you are craving for in this gastronomic post. For my readers who are my kababayang malolenos , I'm pretty sure you already have these foodie spots in mind, if not, then now is the time to check them out. For my city friends and readers who may soon head North of Luzon, do check these restos out during one of your stopovers, and while you're at it, buzz me, who knows I might be just around town. #jnv
More of my food reviews at http://ph.openrice.com/gourmet/bookmarkrestaurant.htm?userid=474977105