REP BRINGS CLASSIC FAIRY TALE TO LIFE
Who doesn't know the fairytale about a girl as white as snow who falls into a deep sleep after taking a bite of a poisoned apple given by an evil queen? Sure, she's one of the most loved fairy tale princesses of all.
Starting this August, Repertory Philippines brings yet another masterpiece to life – the classic story of SNOW WHITE AND THE SEVEN DWARFS. The stage play will feature Christine Flores, Alana Vicente, Becca Coates, and Dani Prieto (understudy) as Snow White; Bituin Escalante, Ring Antonio, and Christine Flores (understudy) as the queen; and Hans Eckstein, Jos Jalbuena, and Jef Flores as the Prince/Woodsman.

For the actors and actresses starring in the play who grew up loving Snow White, the lessons from the story continue to be a constant companion in life. Here are a few things that kids of all ages can learn from watching Repertory Philippines' retelling of this classic fairytale: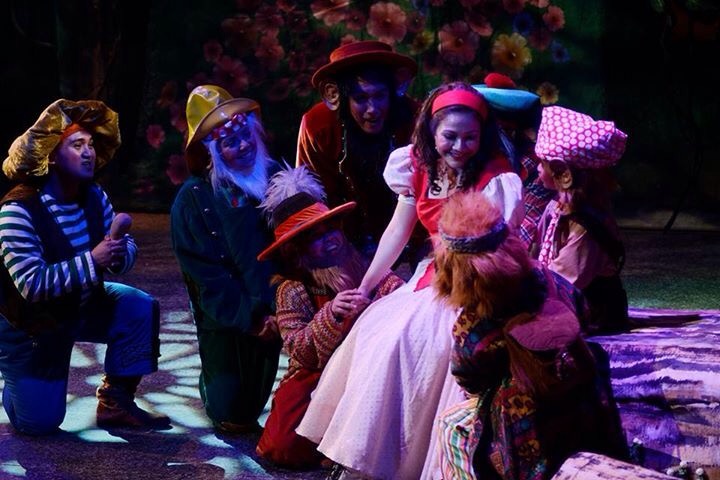 It's wonderful to have friends.
When Snow White had nowhere else to go, she was welcomed in the humble abode of the Seven Dwarfs – Scrubber, Blubber, Scotty, Flubber, Pepito, Mosquito, and Fred. These little creatures embraced her like one of their own. Dani and Becca, who both play the role of Snow White in one of its installations, shares, "She's very open to everybody. Snow White is very trusting."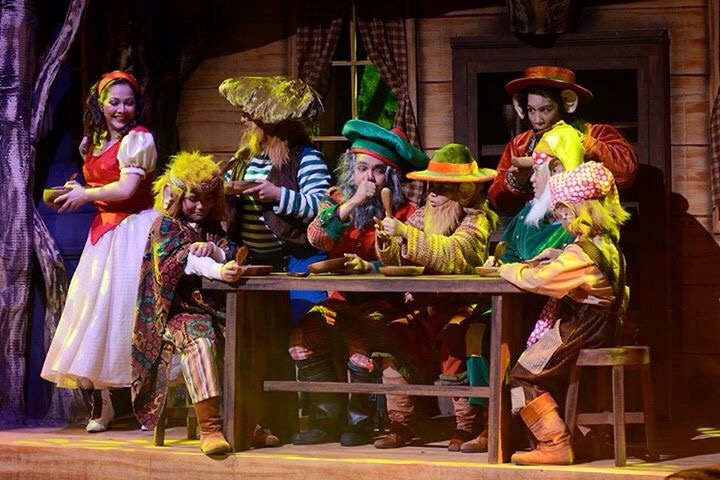 You can appeal to the goodness in everyone.
When the Evil Queen ordered the Woodsman to kill Snow White, he failed, not because he was incapable but because Snow White appealed to the goodness in him. Snow White believed that deep inside, the Woodsman is capable of kindness. Jos, one of the actors who will play the Prince/Woodsman's role, says, "He [Woodsman] probably grew up just following the Queen but when he had to make a decision, he decided not to". Snow White was right, there's goodness in each and every one of us.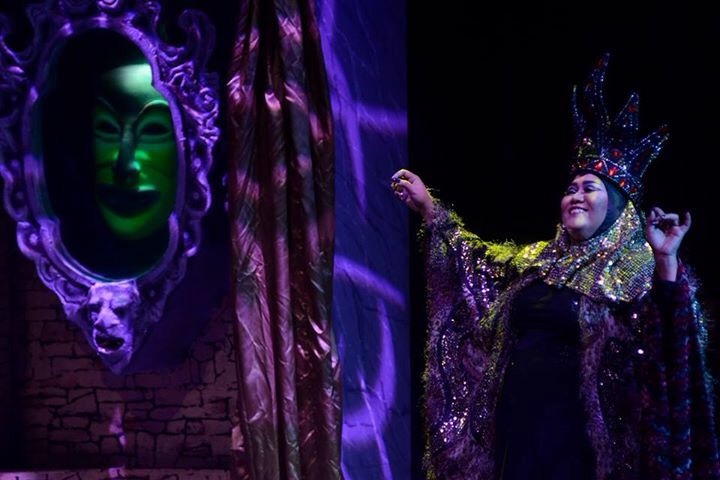 Being mean does not justify your insecurities.
Every time the queen asks the Magic Mirror, "Mirror, mirror on the wall, who is the fairest of them all?" and she gets her most dreaded answer, "Snow White," she goes into a deep rage. "Everyone has insecurities. It's how they deal with it. The Queen deals with it by being mean," Ring, one of the actresses who will play the role of the Evil Queen says in the end, the Queen still failed because anything rooted in evil never wins.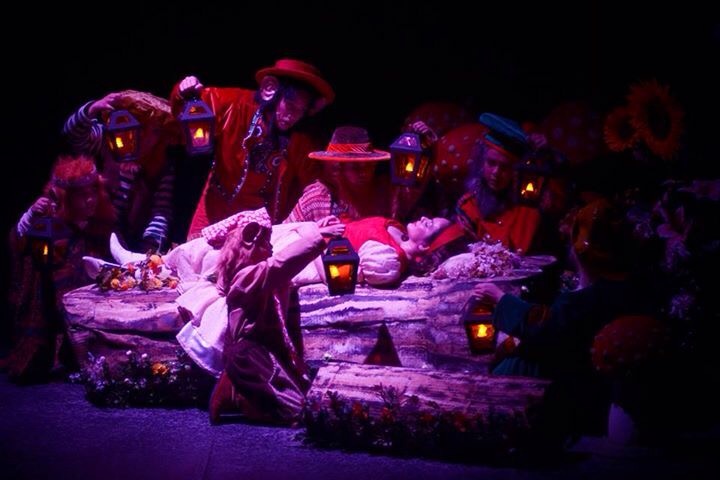 Don't talk to strangers (and don't let them in your house).
When the Woodsman failed to kill Snow White, the Queen decided to do it herself by disguising as an old woman. Despite the Dwarfs' advice to her, Snow White's golden heart still prevailed. She talked to the old woman, accepted the apple she offered, and fell into a deep sleep. When in doubt, always remember what the Dwarfs told Snow White, "Don't talk to strangers and don't let them in your house." It's better to be safe than sorry.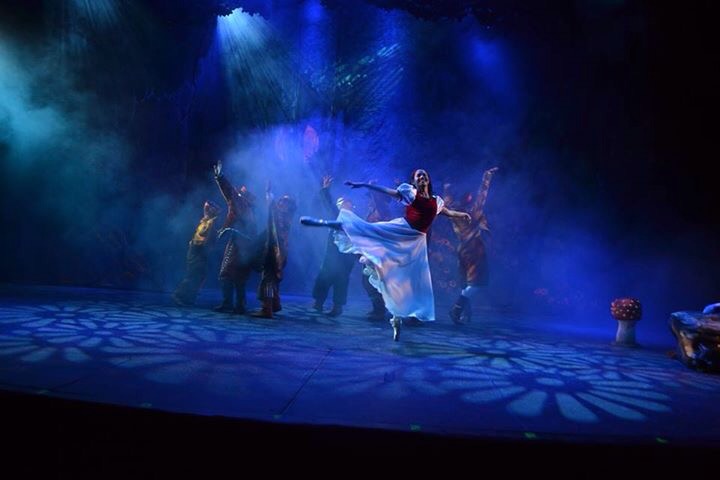 Real beauty comes from within.
Driven by jealousy, the Evil Queen had to kill Snow White to become the "fairest of them all." But despite her many attempts, the Queen never succeeded because the Magic Mirror recognizes Snow White's beauty — both from the outside and most importantly, from the inside. The Queen was not and will never be as beautiful as Snow White not because she's less attractive but because her heart is not as pure.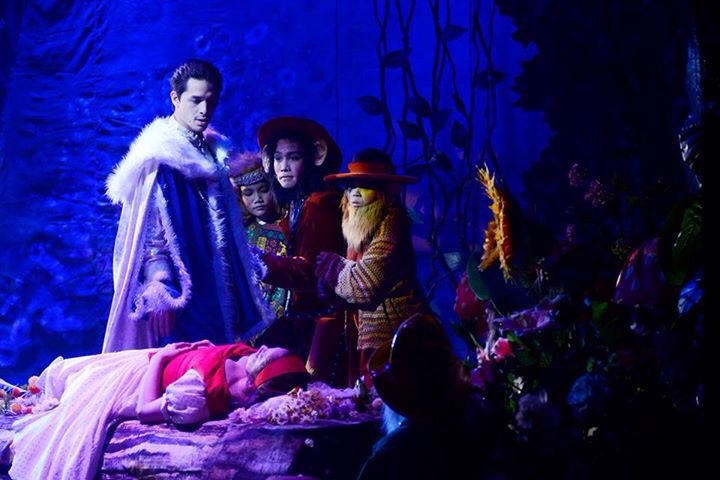 Directed by Joy Virata, SNOW WHITE AND THE SEVEN DWARFS will take us on a trip-down-memory-lane and remind us why Snow White deserves a spot in our list of "Most Loved Fairy Tale Princesses."
SNOW WHITE AND THE SEVEN DWARFS will be staged until December 10, 2015 at the Onstage Theater in Greenbelt 1, Makati City. Ticket prices ranges from P400 to P600. For more details on the play, call the Repertory Philippines at 843-3570 and book tickets through TicketWorld at 891-9999 or visit their website at www.ticketworld.com.ph.