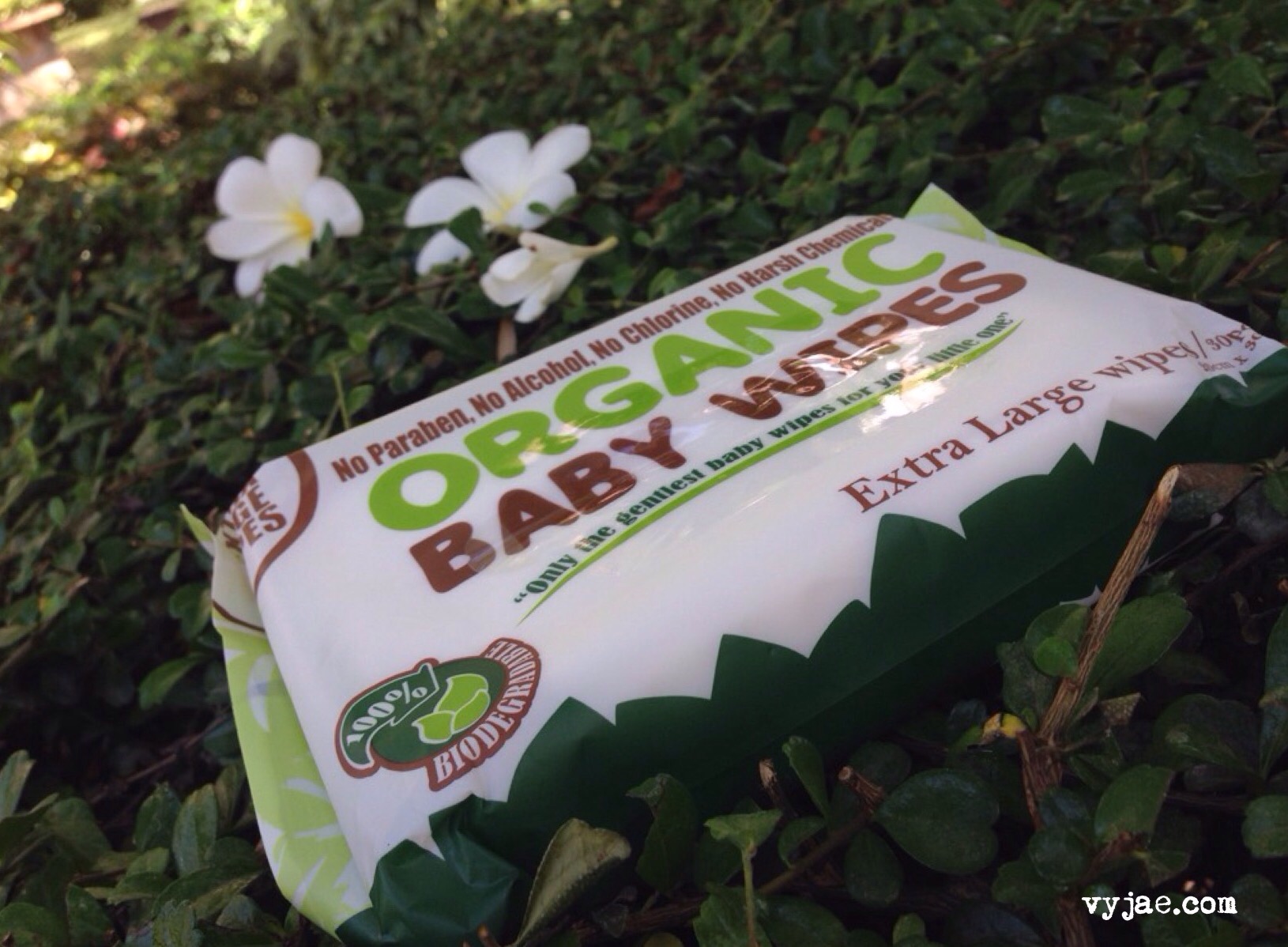 Before you wipe your little one's bum, you may want to check the label on those wipes you're using. Fact is, some brands in the United States have recently been recalled, after USFDA discovered that some of the packaging may contain a type of bacteria that's often antibiotic-resistant.
According to the Centers for Disease Control (CDC) a Microbial testing recently done revealed the presence of a bacteria called Burkholderia cepacia, which poses little risk to healthy people but may cause infection in those with weakened immune systems.
So, why risk it? Always review the labels.
I have learned to trust my instincts as a mother after personally observing that most of the products that are available in the market now are not hypo-allergenics, particularly those baby wipes. Most of which even have very strong alcohol scents that may be harmful especially to baby's skin. In my experience, some of those I've used in the past even aggravates diaper rashes instead of helping them heal. I refrained from buying these products for a time thinking it could have harmful effects on my baby's skin in the long run.
Thank God there's a new product in the market now that answers my doubts about the use of baby wipes. With Greenovation's Organic Baby Wipes, the wipes are scented with aloe vera and gentle to use since it has no alcohol, no paraben, no chlorine and no harsh chemicals.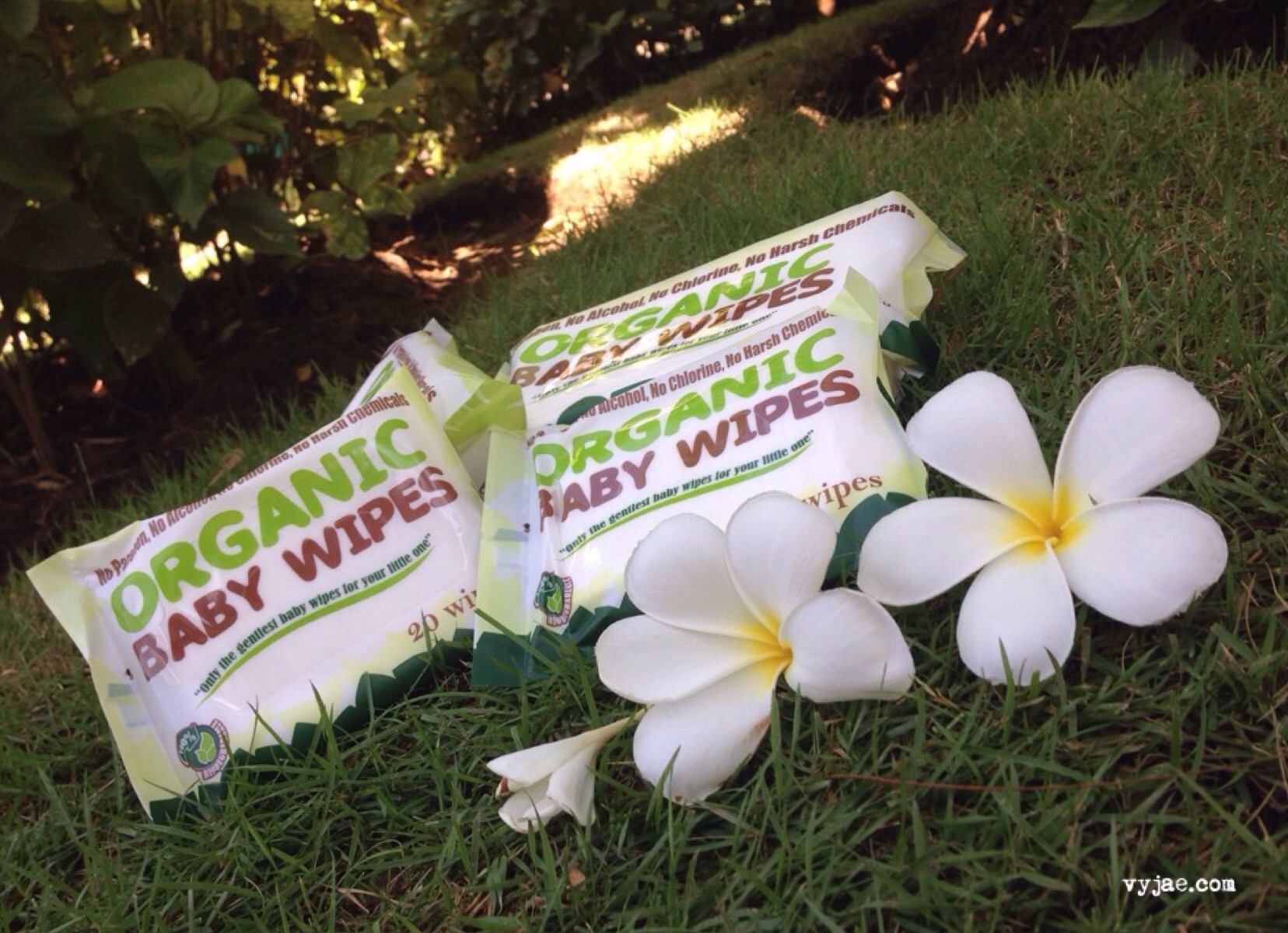 I was privileged to interview one of Greenovation's owners Charla Tan.
Tan, together with her siblings, started introducing Greenovation's Organic Baby Wipes to the market last year. This, after getting inspiration from her day-to-day experience being a mother herself.
"I am also a mother of 2 kids. When i had my 1st, there was no wipes available in the market that would meet my "needs." So I resorted to buying my wipes abroad. It wasn't really convenient. As we are in the business of distributing baby products, we thought of why not just import the wipes," Tan explains.
Initially, she says they were talking to several brands and bringing wipes from abroad in. But they found it either too expensive or non-viable.
"It wouldn't meet our "demands." So we decided to come up with our own wipes, our own brand- hence the Organic Baby Wipes. The formulation as well the composition of the wipes were all scrutinized by my team. Being a mom, I just had to make sure these wipes could be used by my own babies," Tan adds.
When asked about what their product is made of, Tan elaborates: "the basic components is water and organic aloe vera. Most wipes available are either with alcohol, or those w/o alcohol have paraben (which is bad for babies). Also, the "cleaning agents" are usually chemical based. We wanted Organic Baby wipes to be plant based, less chemicals."
"We plan to position the product as organic that is affordable to all moms. Every mom should have a chance of giving the best to their babies," she adds.
Currently, their company is in the process of having it certified by BFAD. Documents have already been submitted, and are just awaiting for feedback.
To be fair, I have asked some mothers to sample the product and give their honest-to-goodness opinion about their experience with the product. Here's what three other supermoms say about Organic Baby Wipes..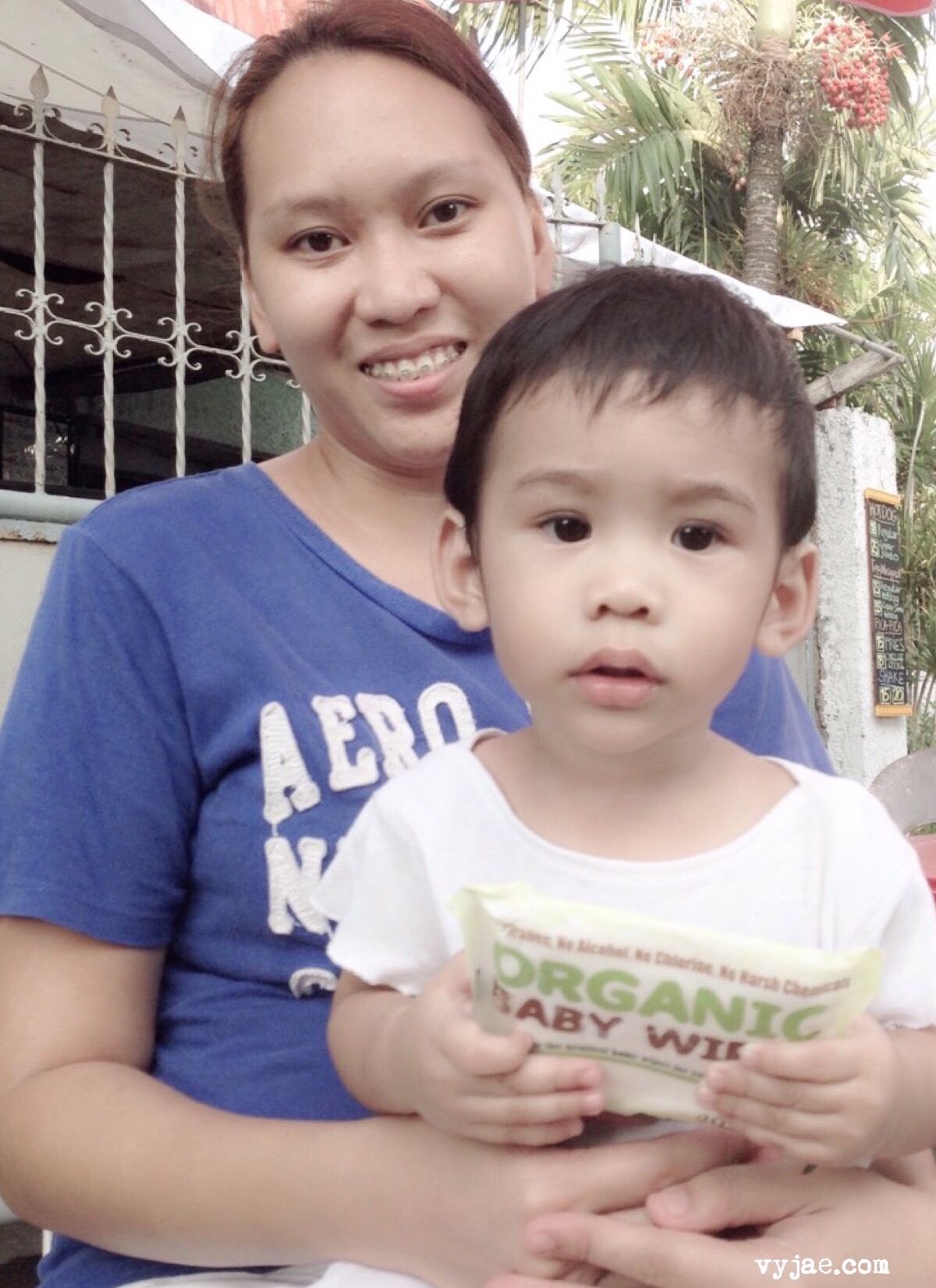 My son Lucas and I liked the Organic Baby Wipes right away. It is soft in the skin, it is thick yet it doesn't easily wear out after use. And I like the refreshing scent of aloe vera in my baby after a day long of playtime. And since it's organic and alcohol-free and has no chlorine and paraben I'm pretty sure that it's safe for my family especially for our little one.
The packaging is very light and it fits well on our on-the-go baby bag, perfect for a quick tour in the mall or a day trip visit to his cousins.
-Angel Bote (a first time mompreneur to 1yr and 3 months old Lucas)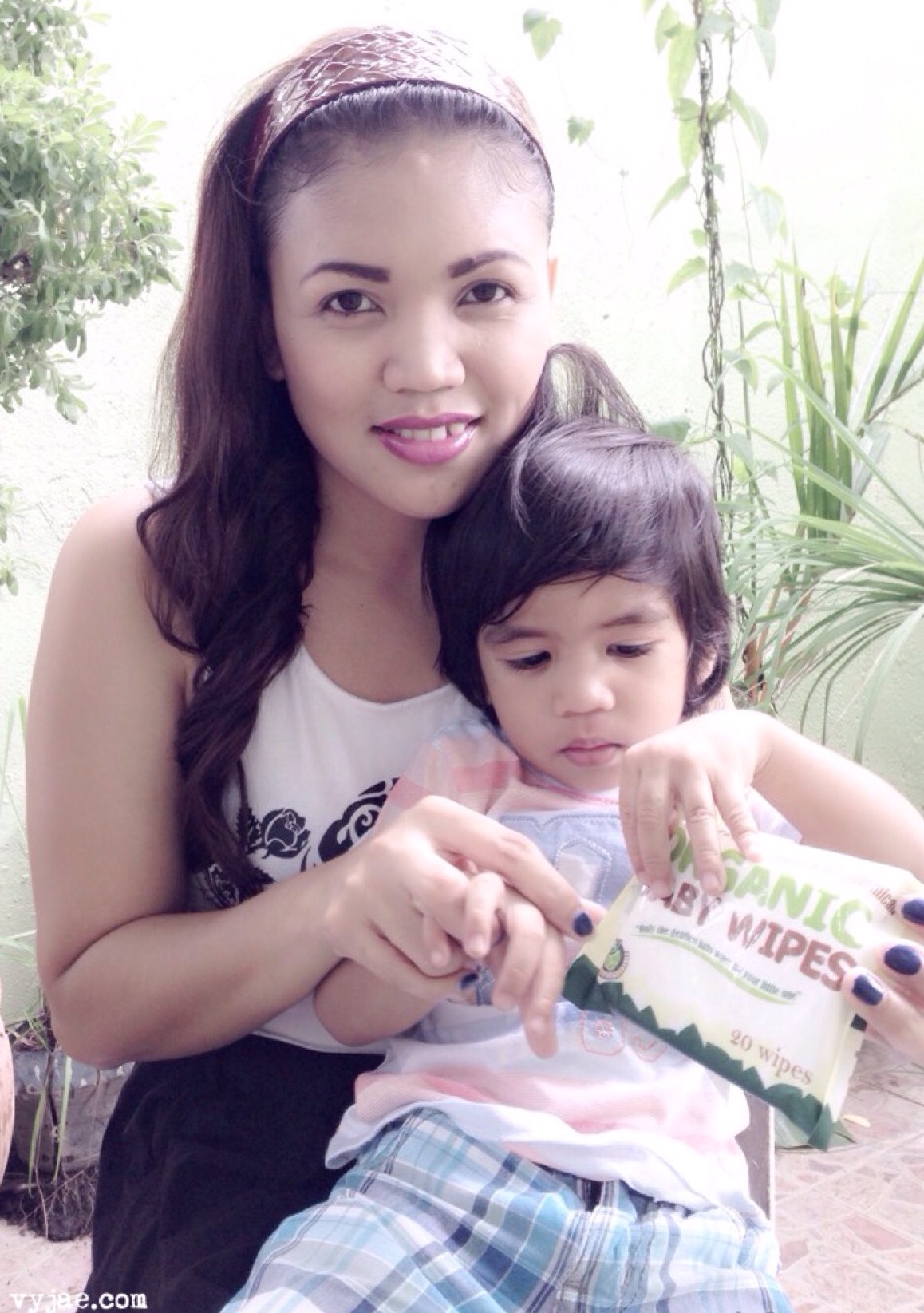 Like na like ko! (I like it so much!) Di lng para kay baby para din sa akin (Not only for my baby but for me as well). Love the smell and dahil organic sya much better sya talaga sa ibang brand (I love the smell, and because it is organic it's much better than than the other brands).
-Lea Andrea Tolentino (a full time mommy to sons Jake and 2yr old Jaden)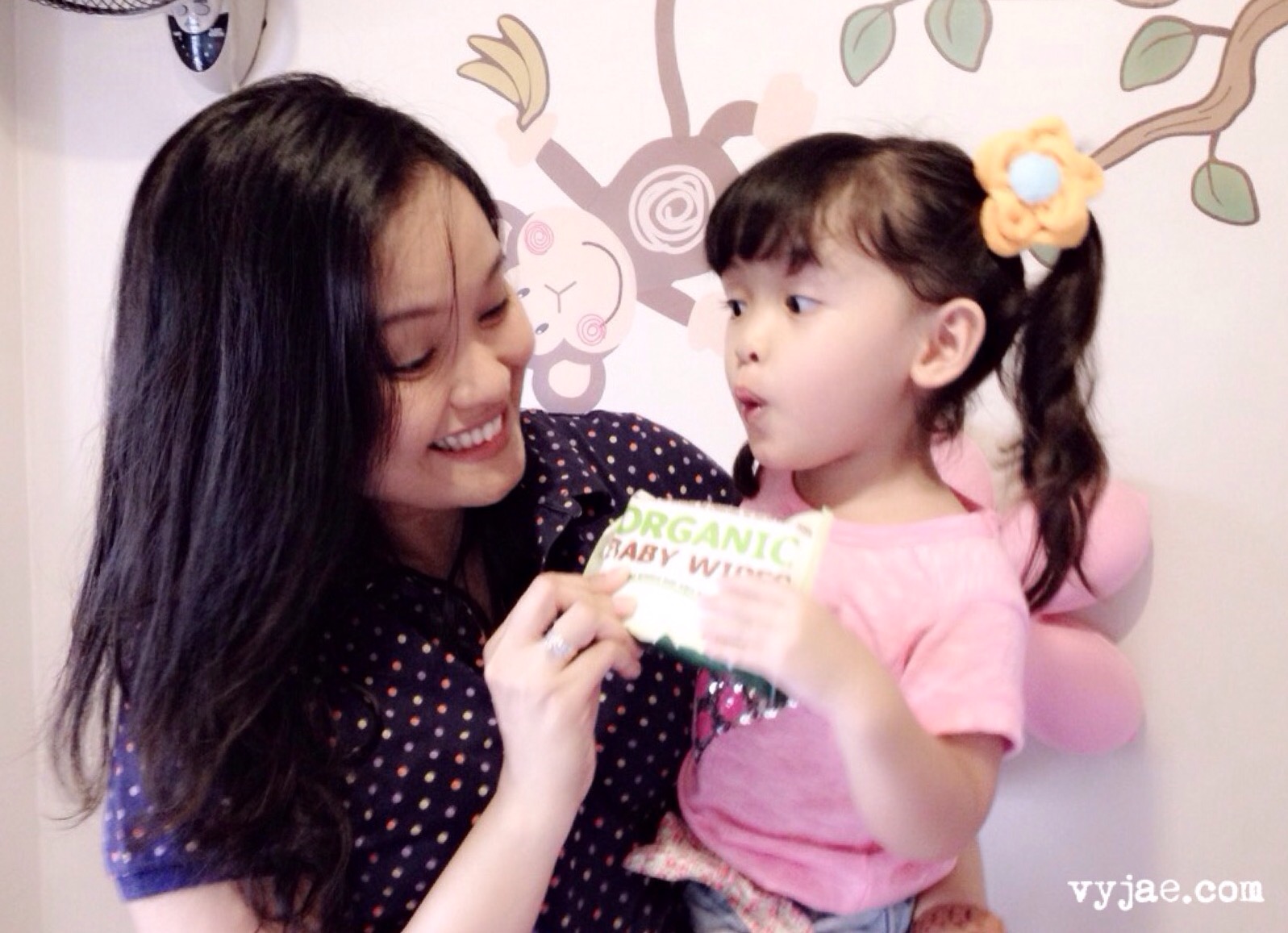 We like the wipes very much. Its texture is really soft and the scent is very subtle and mild. I do not like the unscented ones and neither the ones with very strong scents. This organic baby wipes is just right. It doesn't wear-off easily when you wipe off your baby's bum or any other parts at that.
-Vanessa Jopillo (Entrepreneur and mommy to 2 year old Sabina)
Lastly, here's my personal take on the product: What I love most about Organic Baby Wipes is its fragrance and its being gentle to my baby's skin. After days of using it, I noticed that it has some kind of a moisturizing effect enough to keep my baby's sensitive areas look naturally hydrated but dry. Perhaps it's because the wipes are infused with organic aloe vera, known for its anti-flammatory and anti-bacterial properties, it contains no harsh chemicals and are hypoallergenic. I also appreciate its being nature friendly. Especially nowadays, when environmental issues are being raised about wet tissues being one of the major culprits why drainages get clogged. Being 100% biodegradable, will definitely help minimize such environmental issues. With this, I deeply encourage my readers to support environment friendly products like this one.
Organic Baby Wipes are available at the following shops: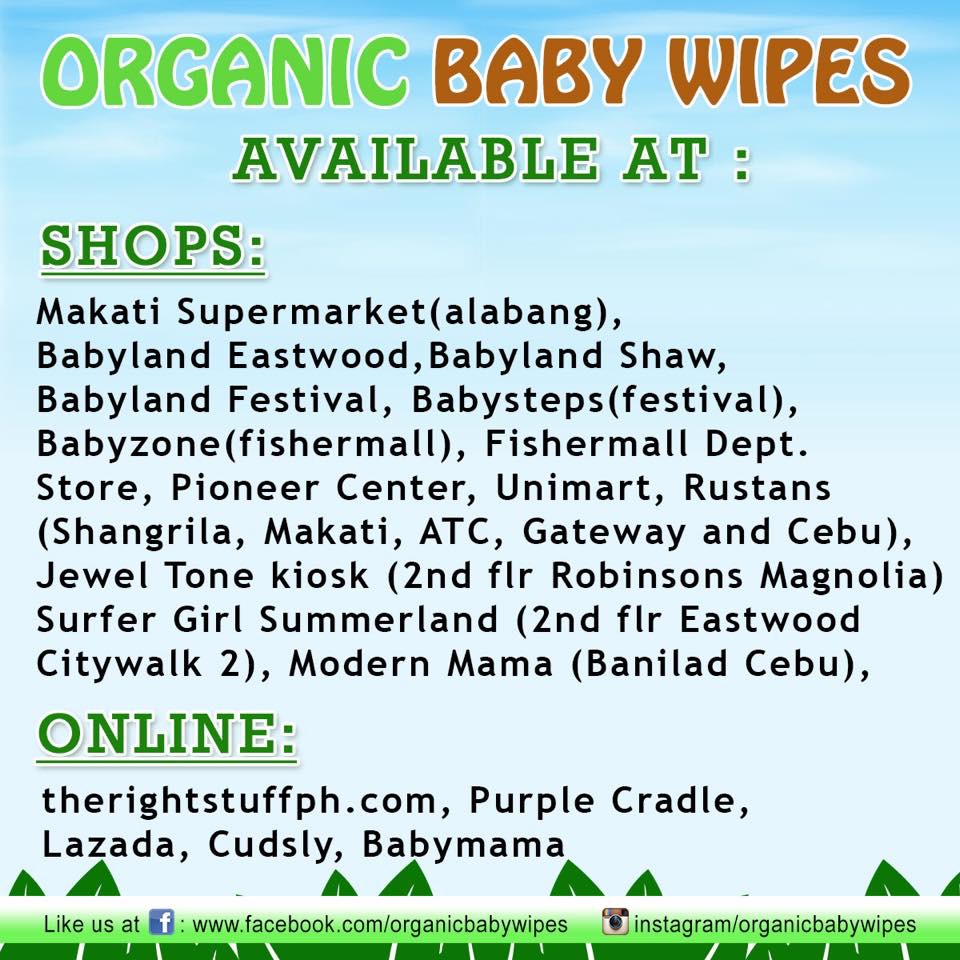 Prices:
80wipes- P89.75
20wipes- P32.75
30wipes (xl)- P68.75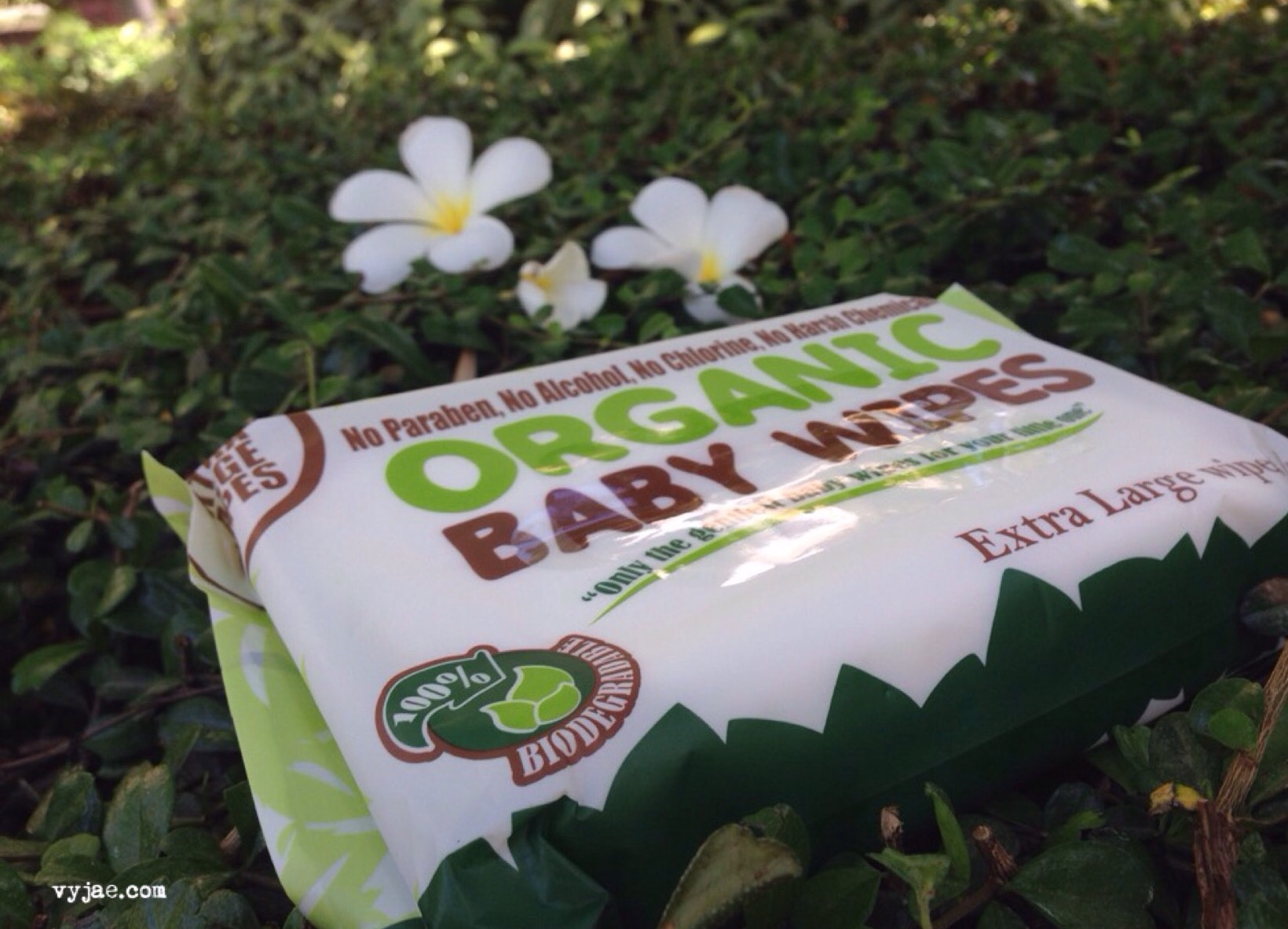 Giveaway Alert!!!
In collaboration with Greenovation, we are giving away a Special Organic Baby Wipes Gift Pack to one lucky reader. Please refer to the Rafflecopter Link for the mechanics of this contest. Simply complete your entry for more chances of winning. This contest will run for two weeks. #jnv
CLICK HERE FOR THE RAFFLECOPTER MECHANICS
Source: http://www.fda.gov/Safety/Recalls/ArchiveRecalls/2006/ucm112071.htm