Nothing wakes me up in the morning and seals the deal the way a freshly brewed coffee does… It livens up my still snoozing blood cells ang helps me kick off the day with high energy and enthusiasm. But eversince I have become a 24/7 all-around mom, I began missing out on lots'a cups (of hot coffee in particular) and it's by choice. For me, coffee are for those who have the luxury of time to stay still for atleast 15 minutes to enjoy sipping it hot (while probably reading the morning paper) not worrying you might spill it on the baby on your lap.
I may not be the biggest fan of coffee now, but I definitely am the biggest user of the phrase "Coffee Tayo?!" For me, it's the more wholesome version of another inviting phrase "Inuman tayo?!" Let's have a Couple of Drinks?! or "Beer tayo?!" Let's have some beer?!
I guess it's a Pinoy thing. Whether it's just a casual invite for some catching-up session with an old friend, a special date, a client call, a brain-storming session with workmates, another business meeting, or just plain love for coffee… "Coffee Tayo?!" definitely is one very frequently used Pinoy pick-up line.
I went to a couple of Coffee Place in the Metro, and found a lot of reasons why having coffee means not just literally having a cup of freshly brewed coffee, but getting, as well, a taste of other interesting stuff a cafe could offer, while, well, probably closing your deal for the day in such a conducive venue. Here's my list of the not-your-ordinary-coffee-shops:
Wildflour Cafe+Bakery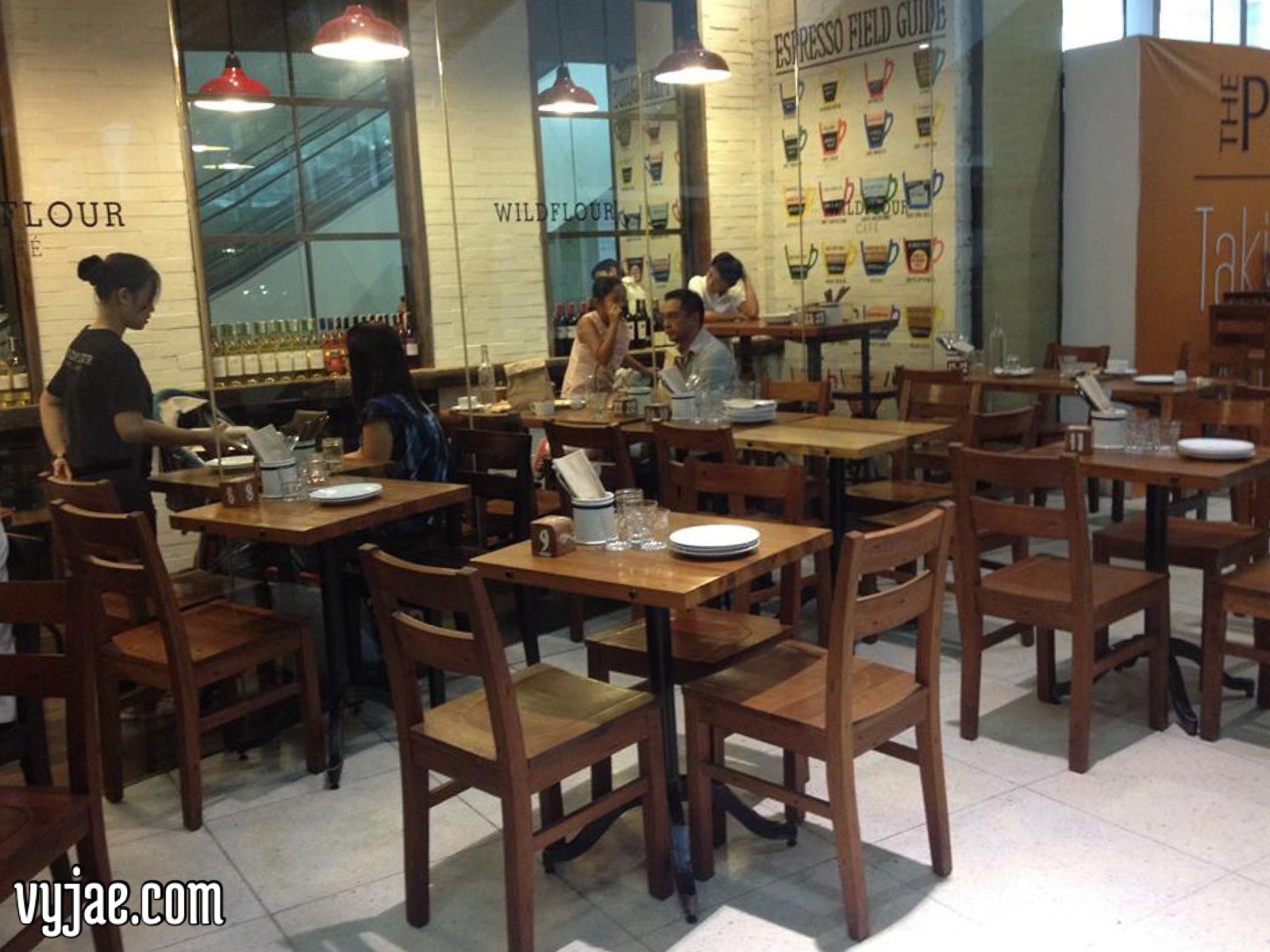 I see their breads, cakes and pastries, and it was like a beautiful work of art all together. I just admire how each of the pieces that welcomed me seemed so fresh and flawless. Well, perhaps exactly how any foodie would want 'em. Also, exactly the same way if not too close to how 5-star hotels would line up their breads and pastries in their 5-star cafe.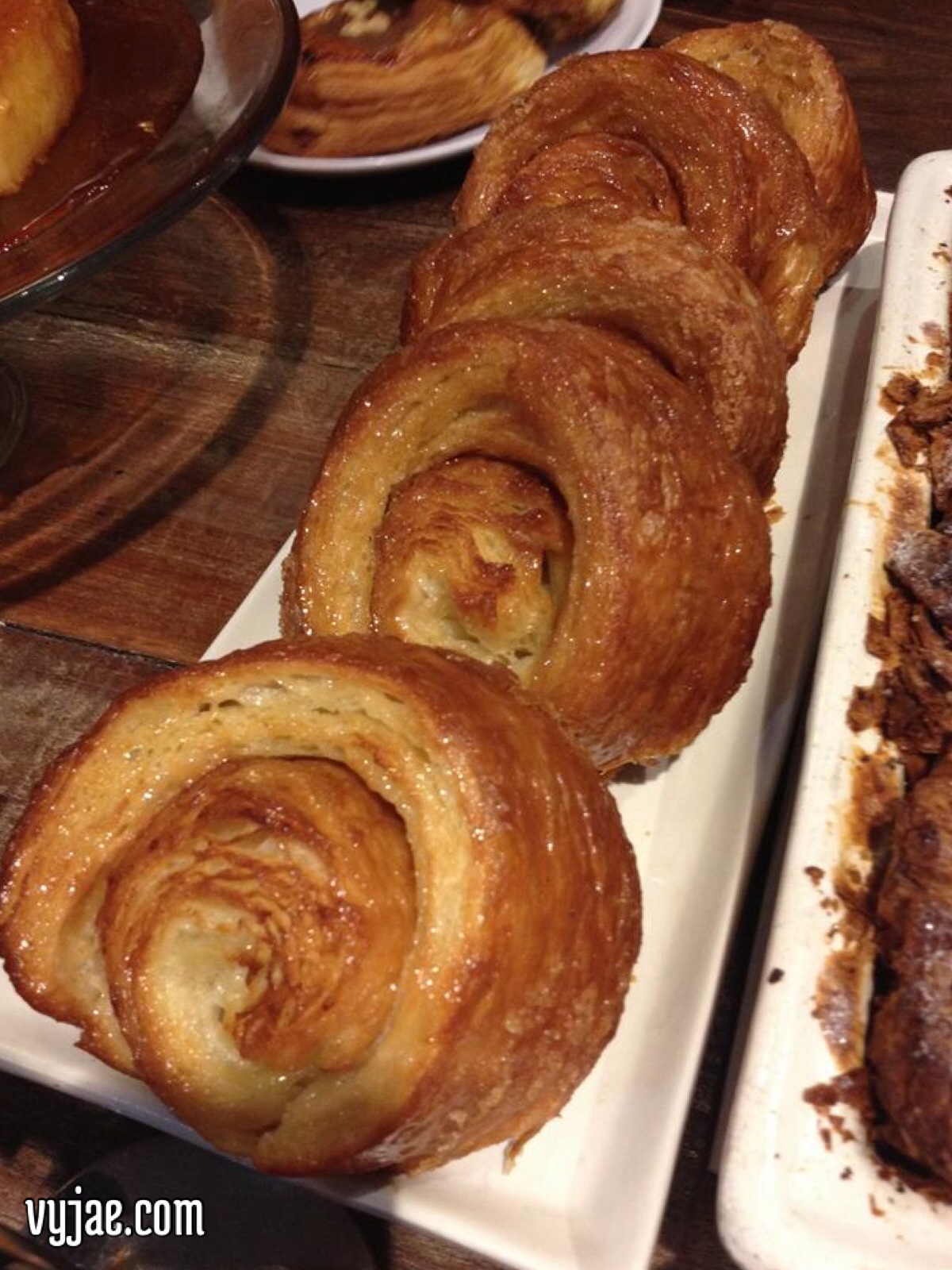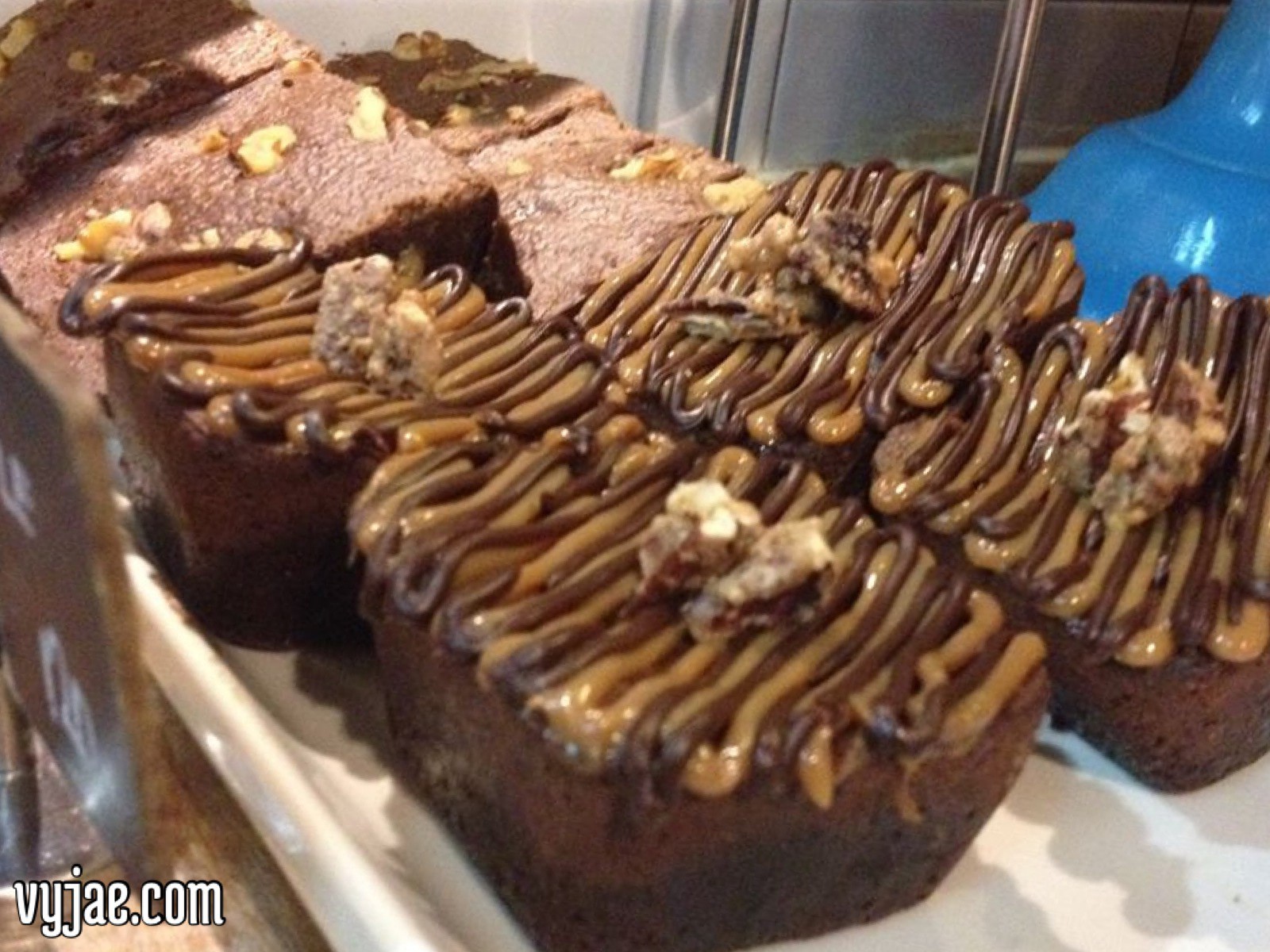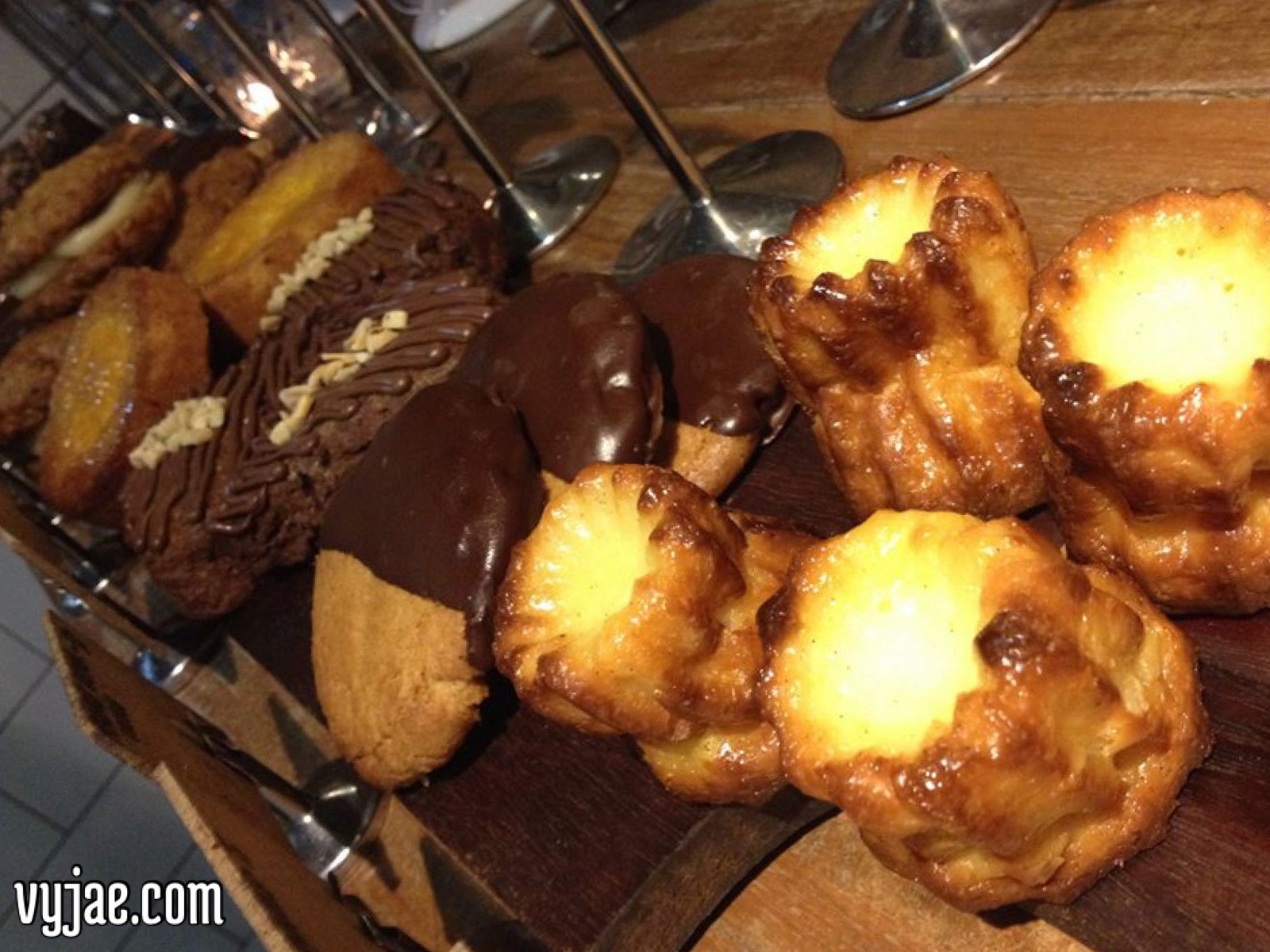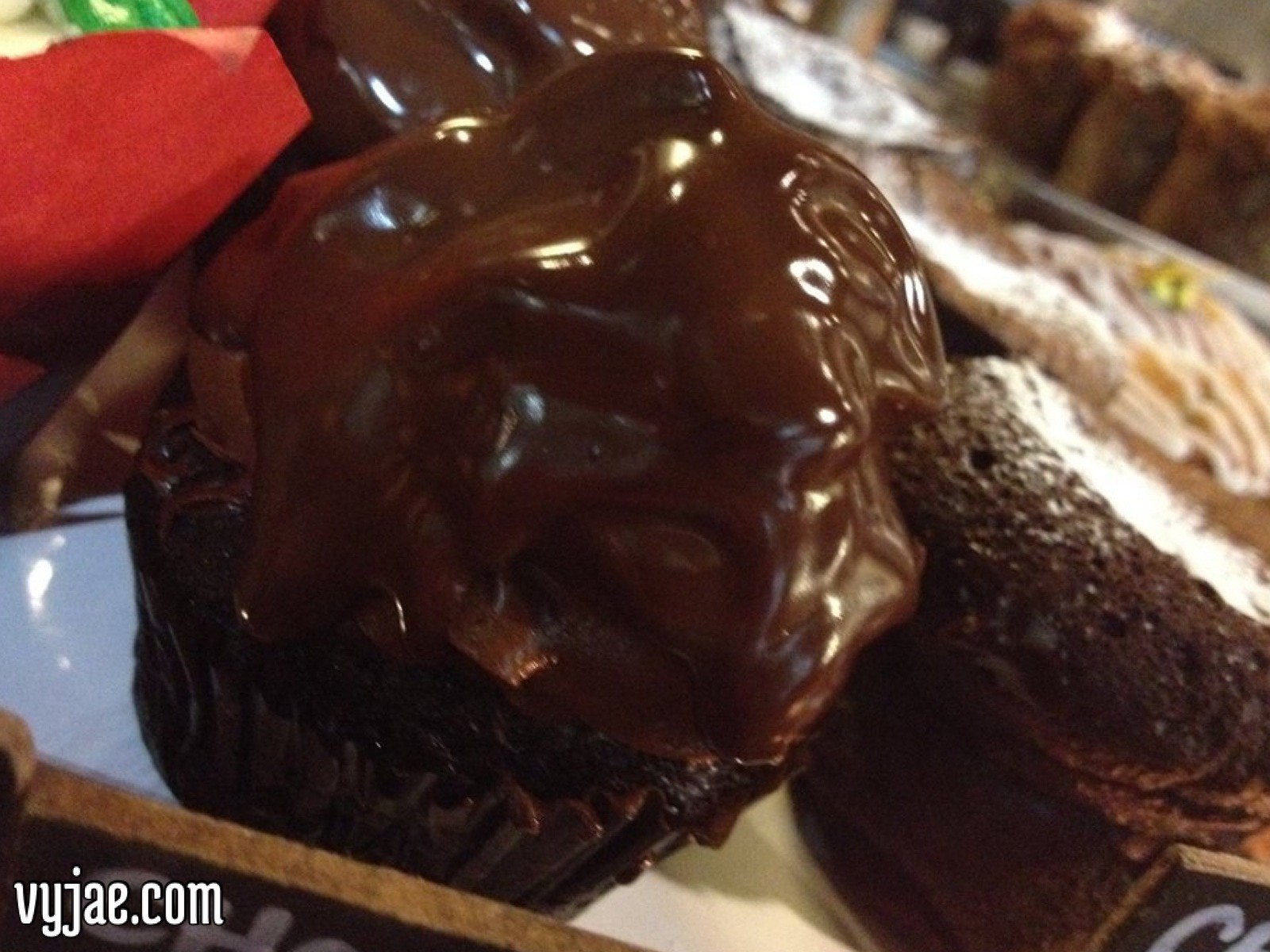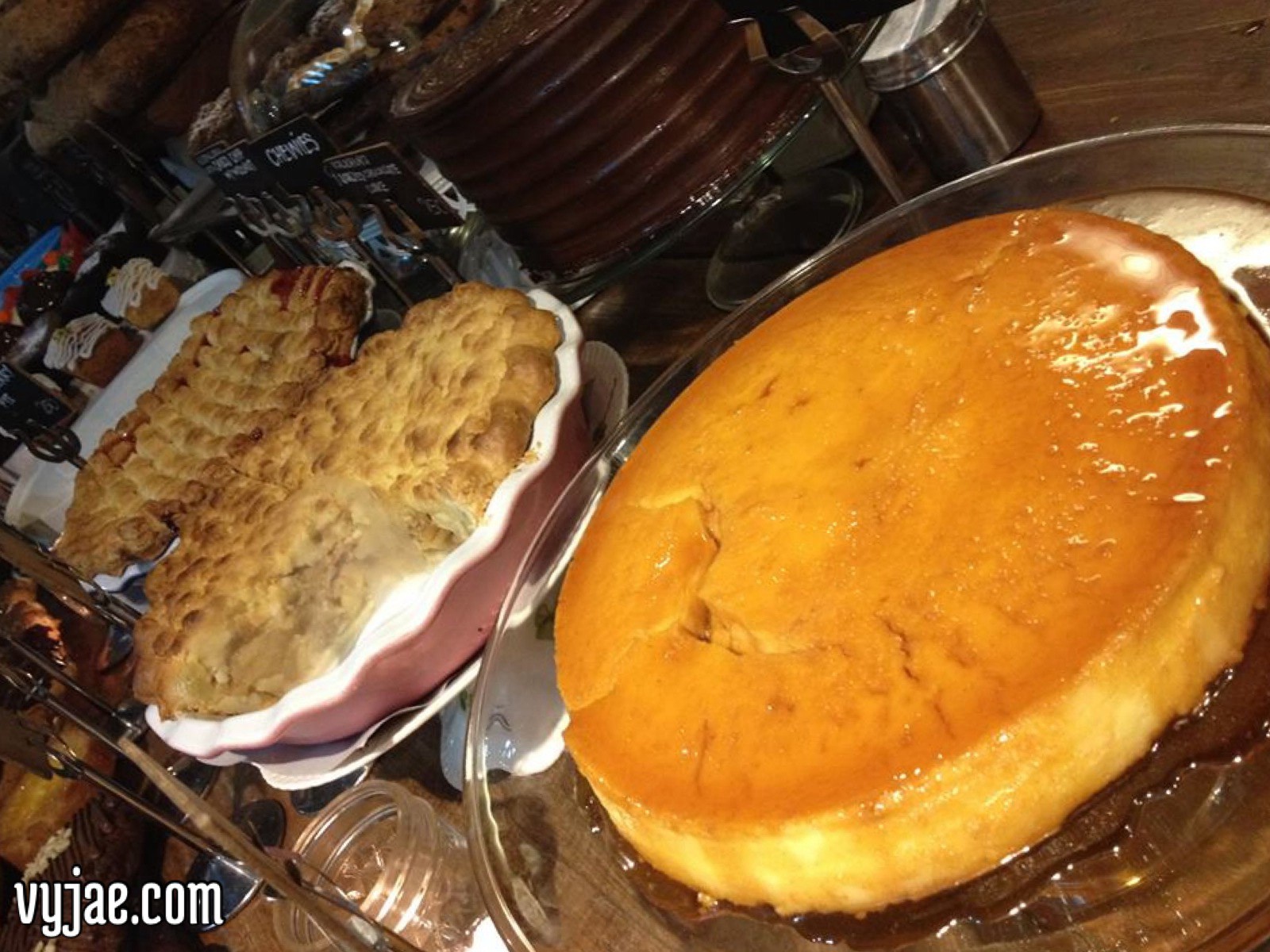 Wildflour Cafe + Bakery, located at the ground level of The Podium in Ortigas is not only home to great blends of coffee and those mouth-watering breads and pastries, they also offer fresh delicious dishes made from original recipes with creative influences from around the world.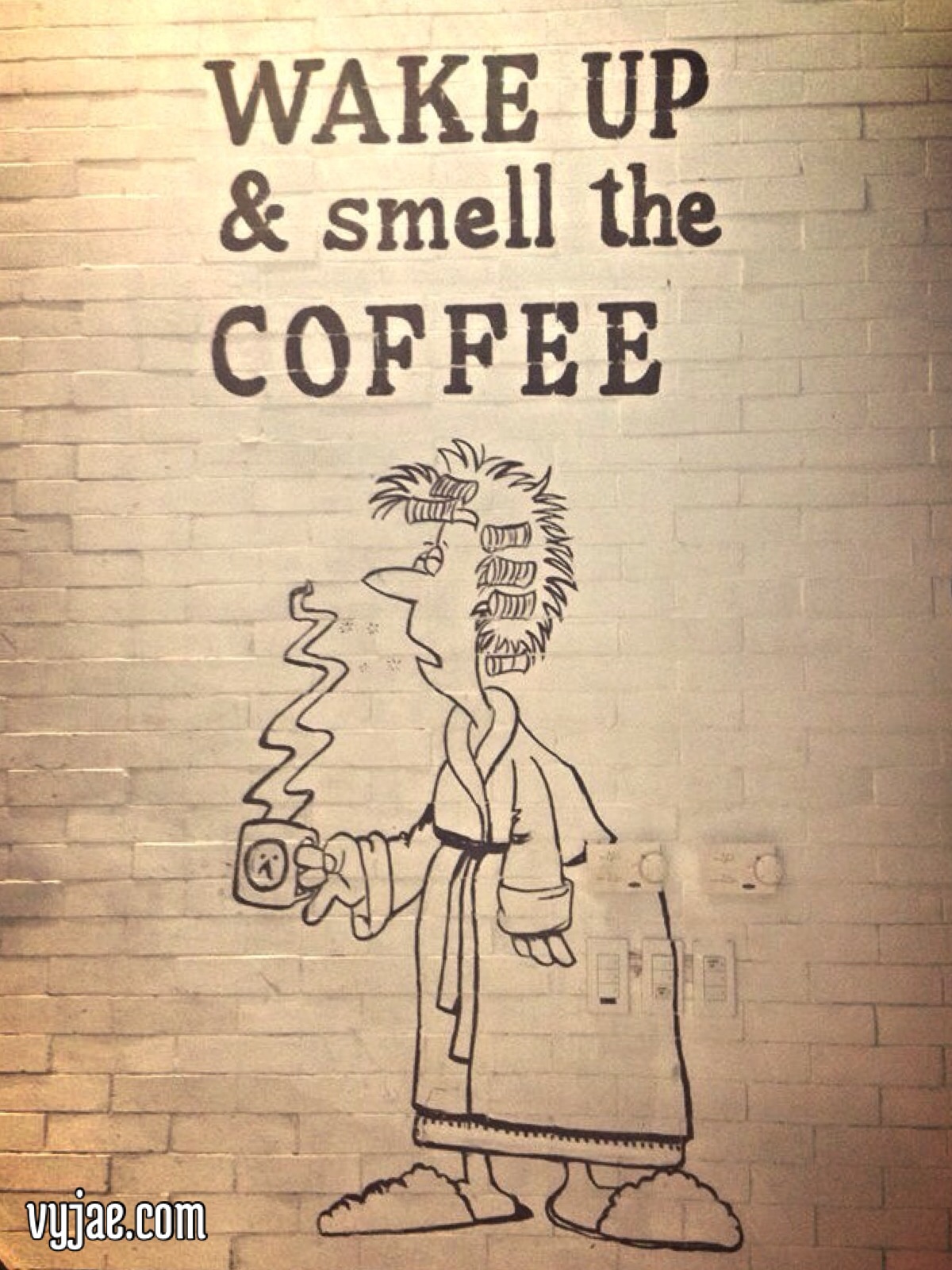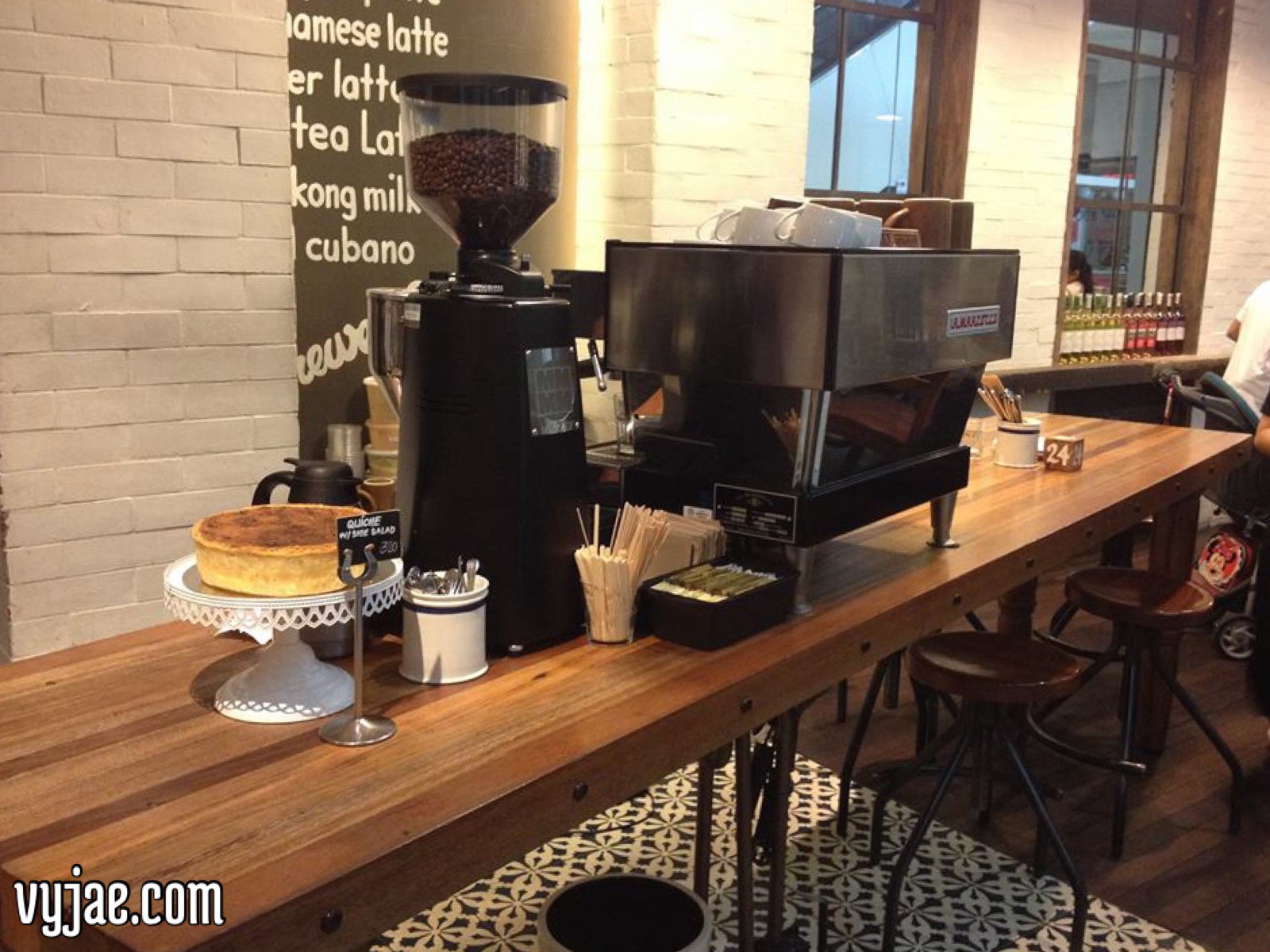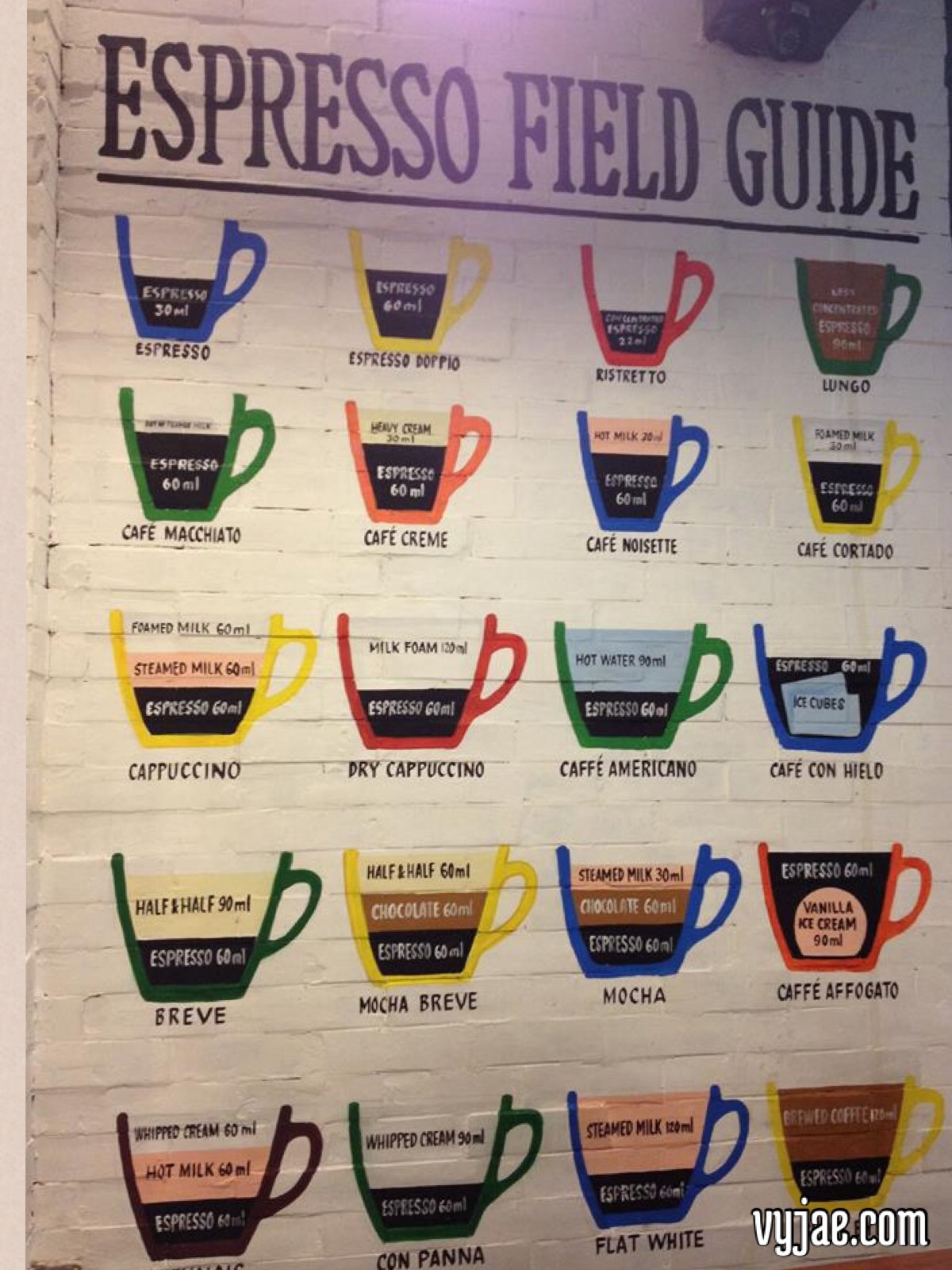 It was quite early when we arrived, so I ordered Espresso Macchiato with foam (P110) and one of their best selling breads- Croissant Bread Pudding (P140). I didn't expect to see how wonderfully the pudding was plated, in my mind it ressembles a big rock formation that blends perfectly with other elements of nature. The texture and layering of the bread is just so neatly done I couldn't help but capture it right away. The coffee on the other hand, was like a morning slap on my face (in a good way), though It was not hot (opted for a cold drink), it truly woke me up just in time for my morning workshop.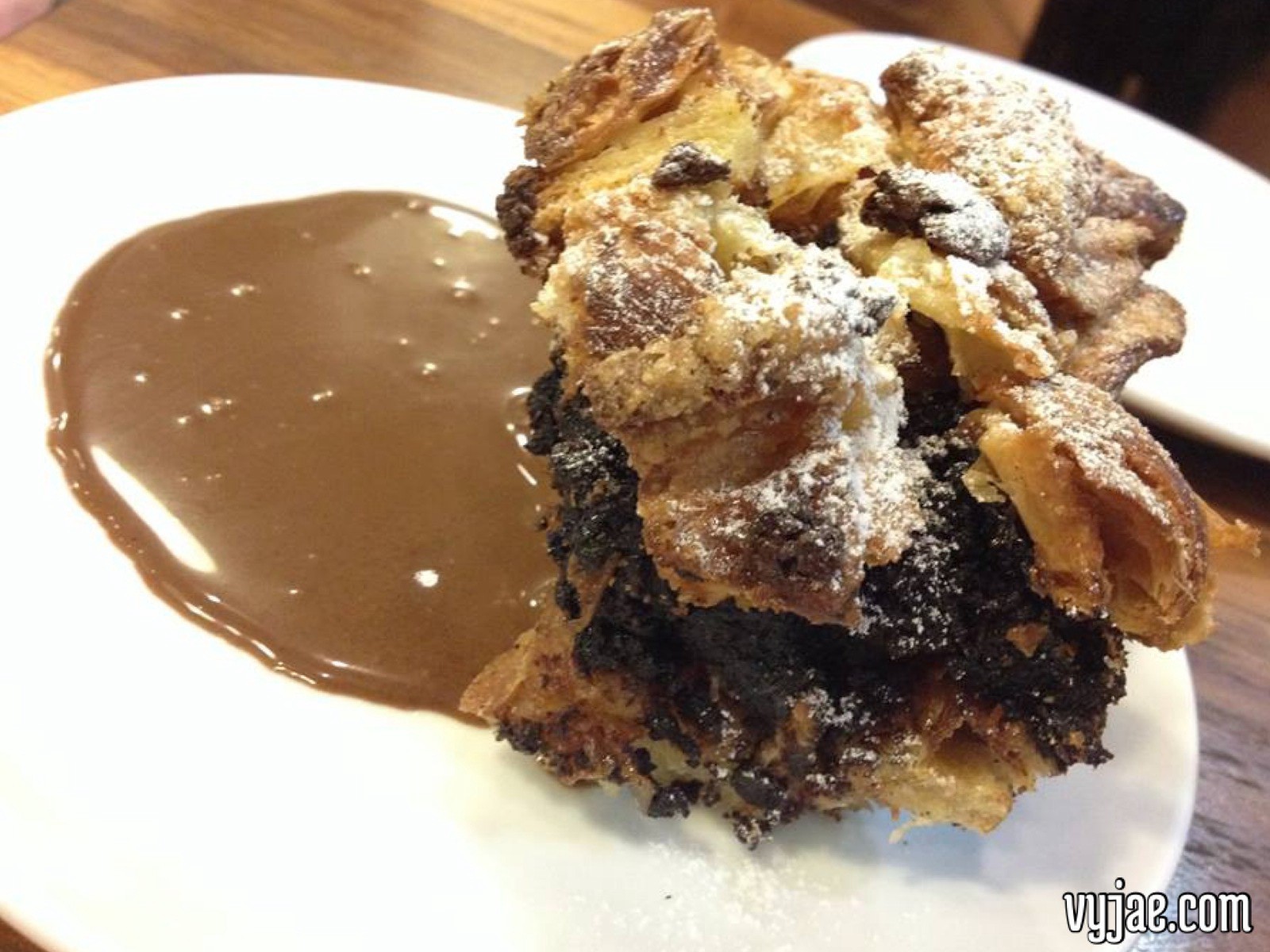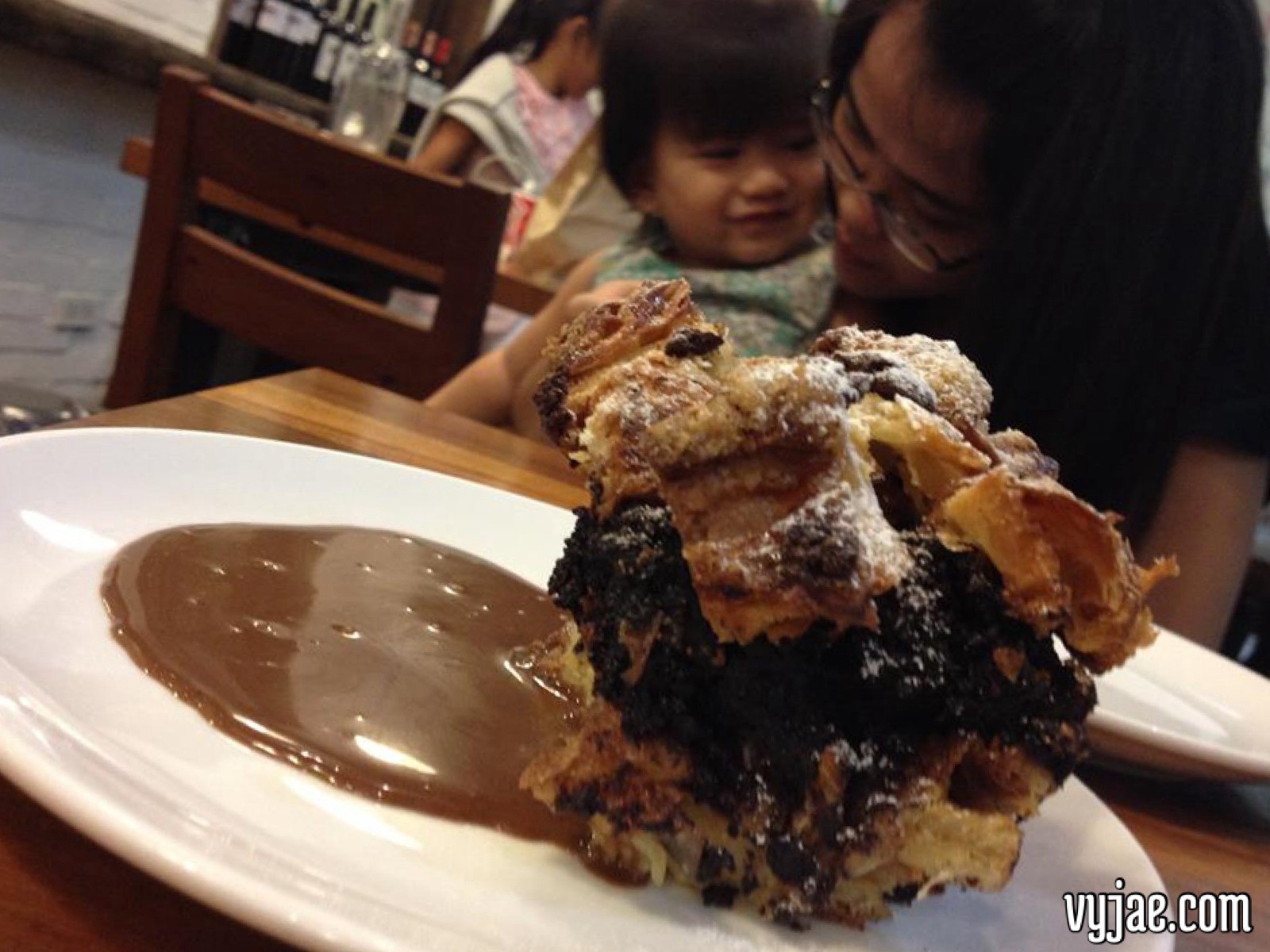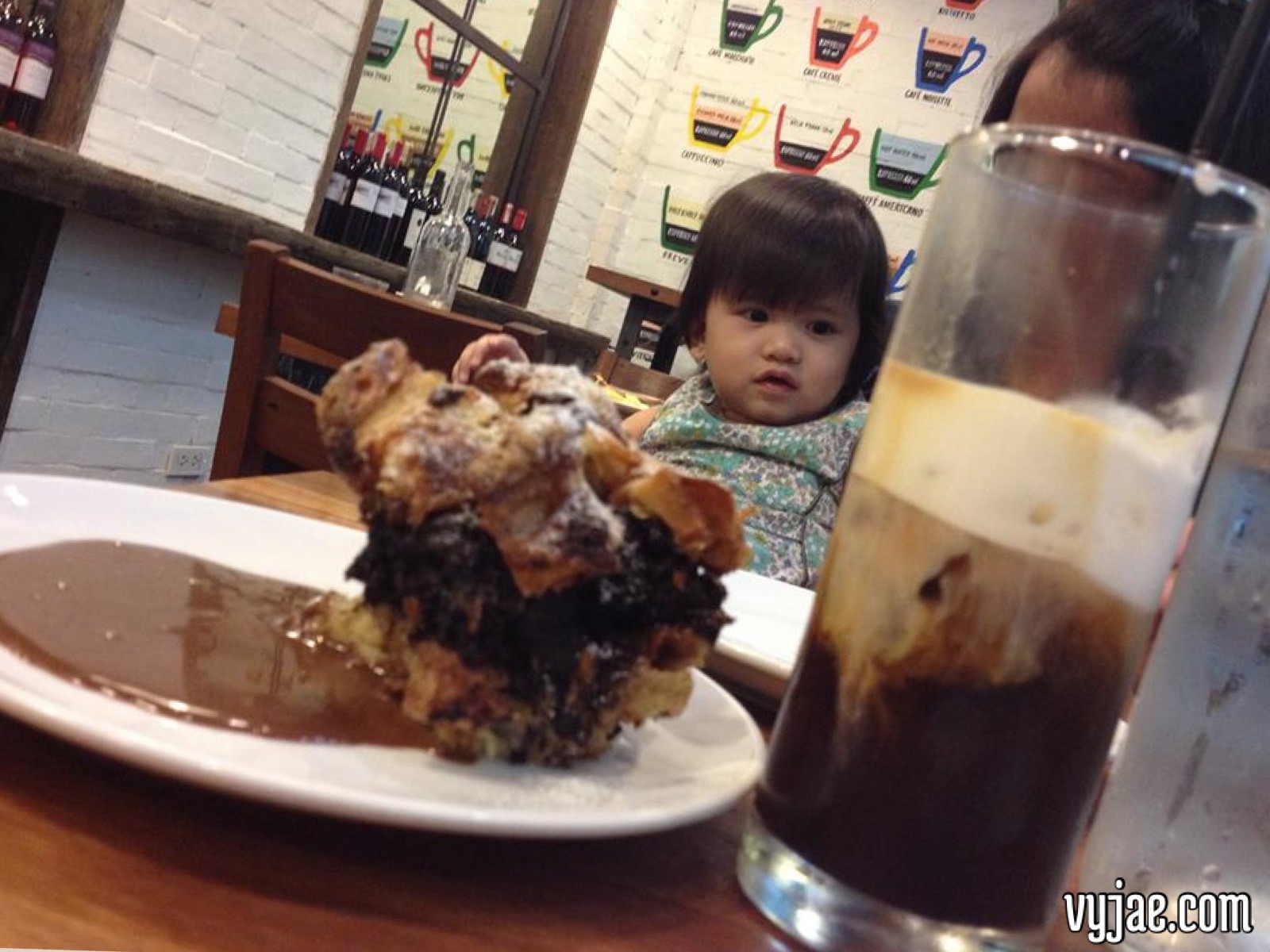 We head back at lunch time to try something on their unique and eclectic menu. We were served with complimentary bread and butter. For starter, I was amazed by how the Wild Mushroom Salad with Wild Arugula, Fuji Apple, Pistacchio and Parmesan Cheese (P360) just perfectly come together. It has an exquisite taste, so fresh and really appetizing. For my main course I ordered Kimchi Fried Rice with Braised Beef Brisket and Fried Eggs (P490). Note to self, never forget that anything with kimchi is spicy and not good for the baby. The serving was quite big that I had to share it with my companion (Tita Gina).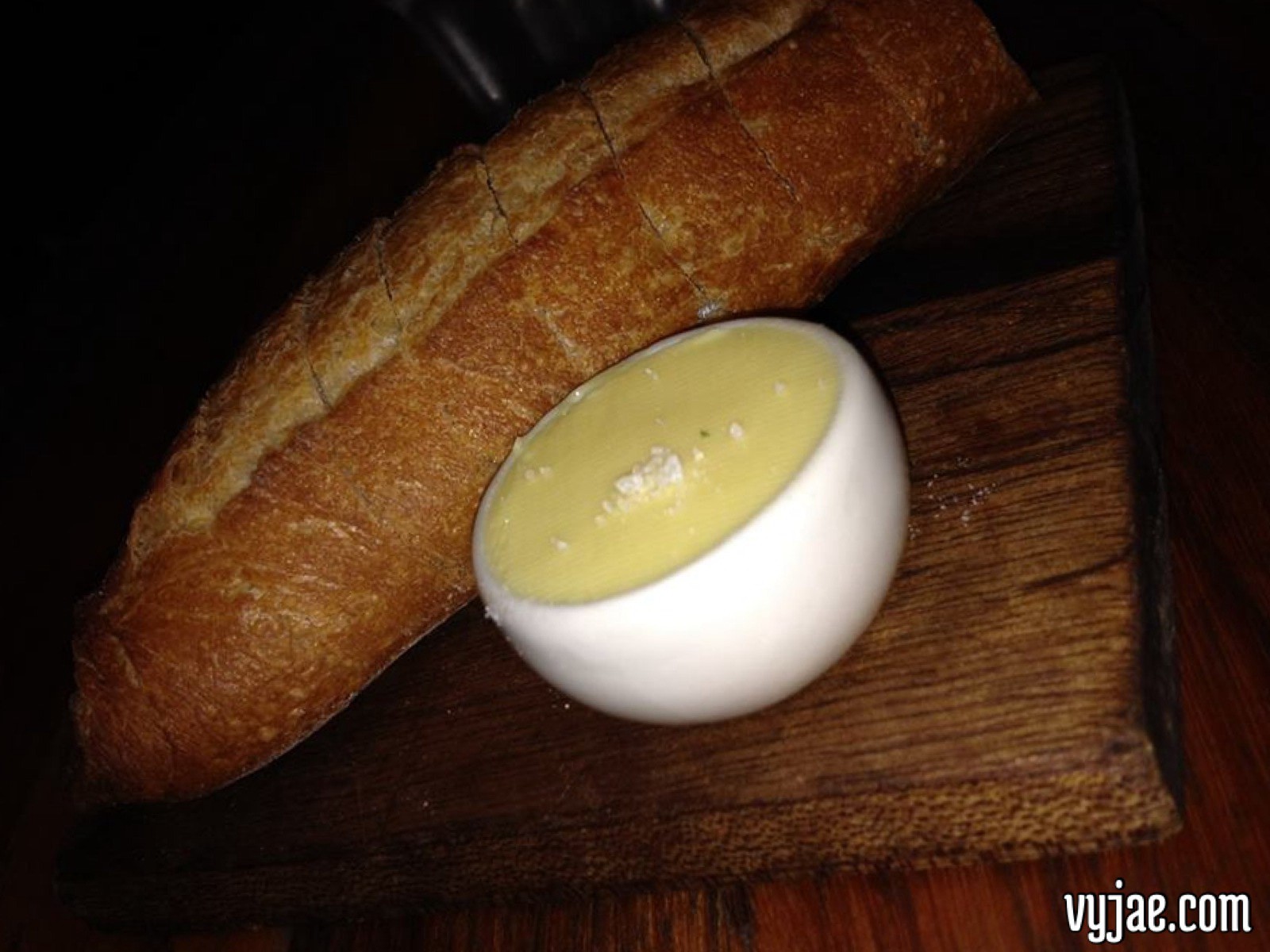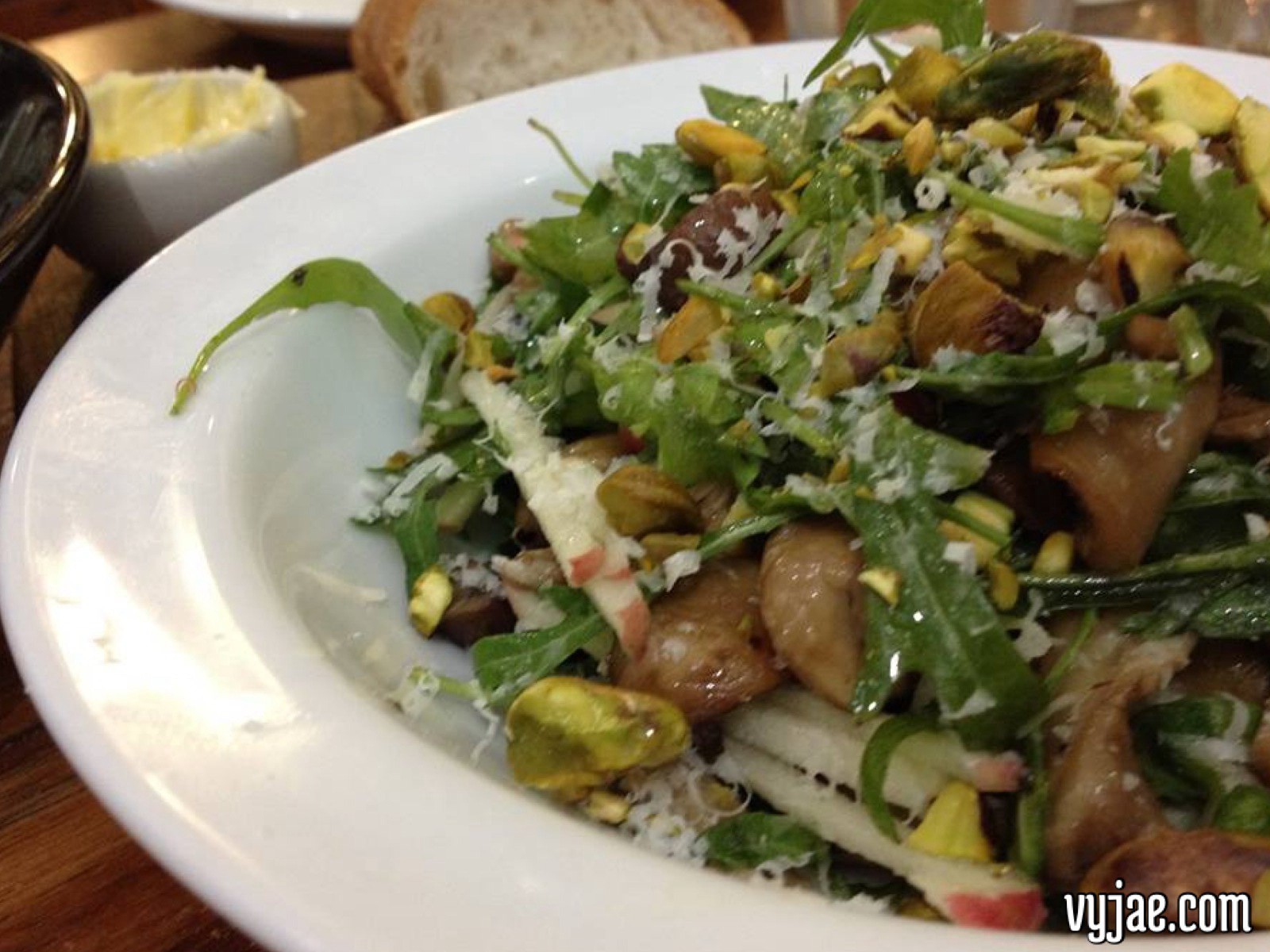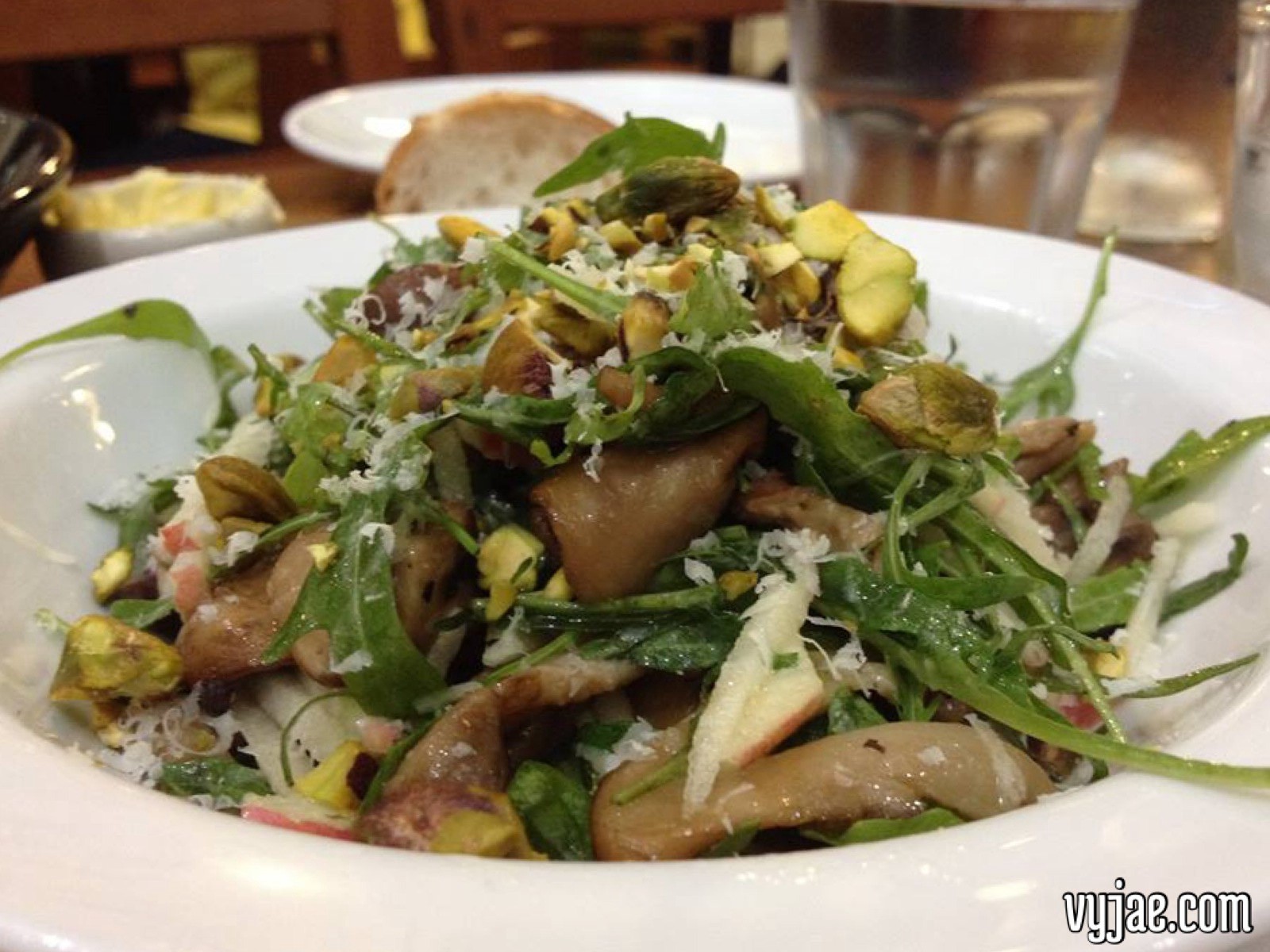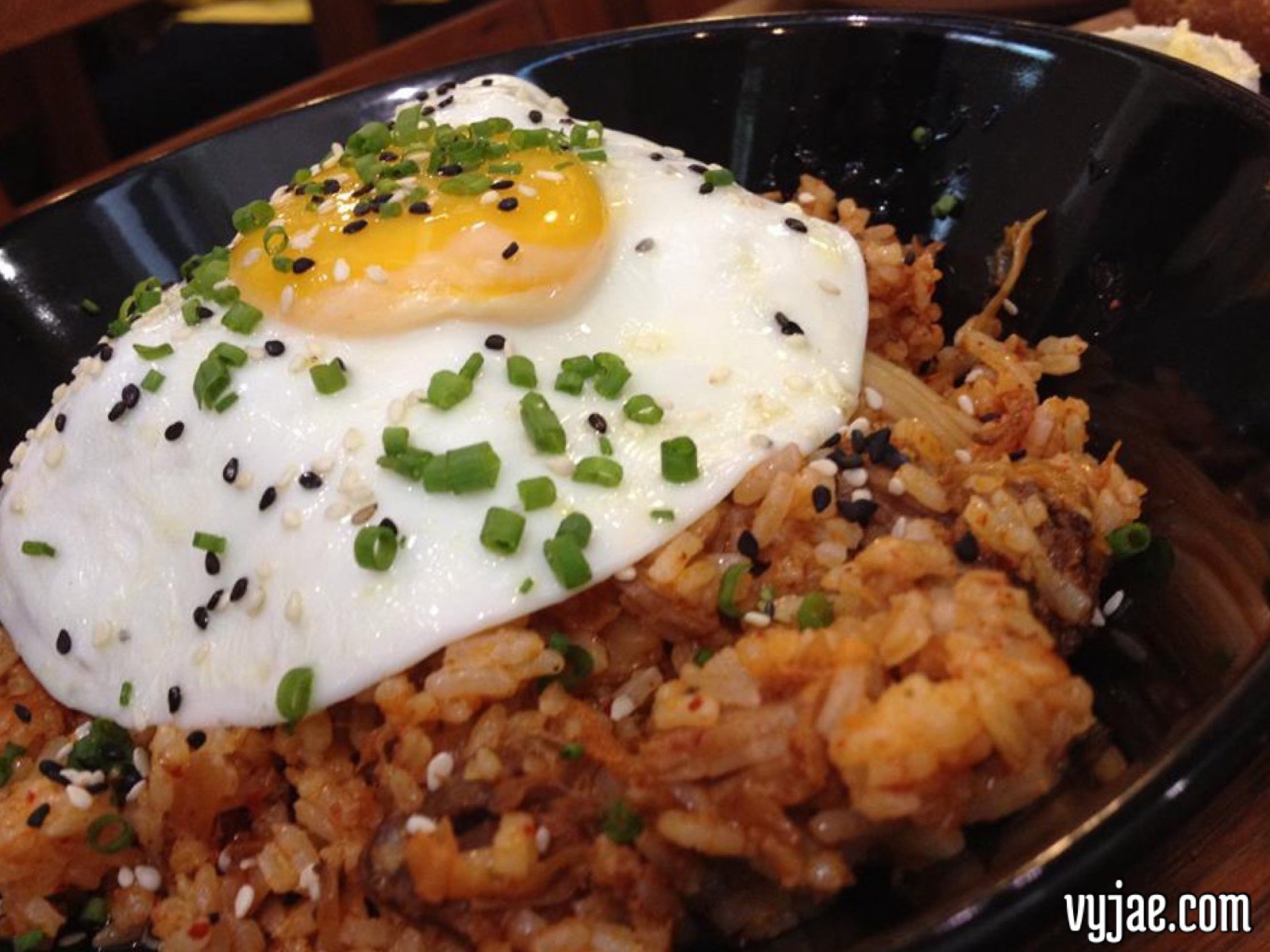 Wildflour also offers a full bar with extensive beer and wine list and a unique list of specialty martinis.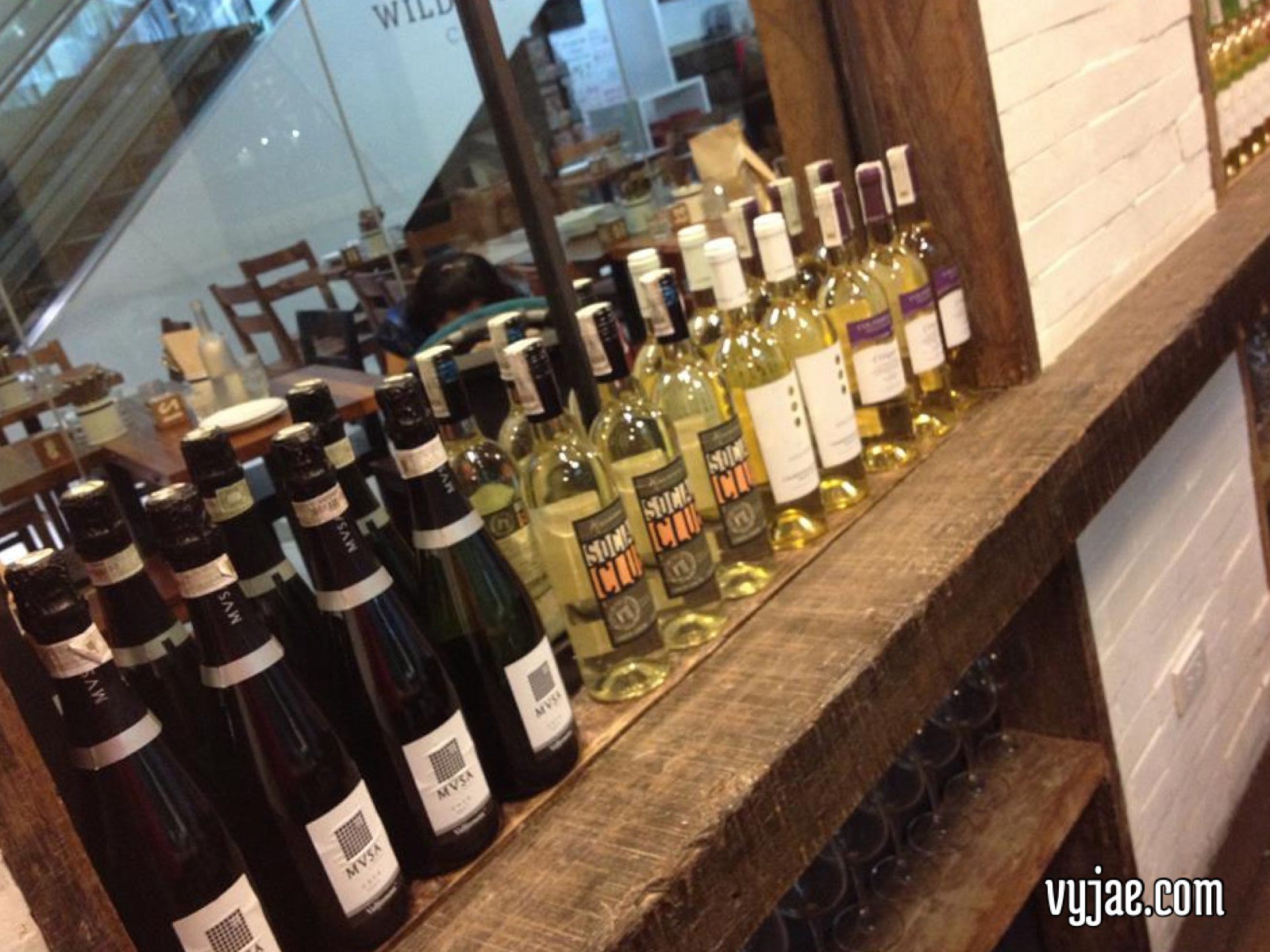 In general, Wildflour Cafe + Bakery is a feast in all the five senses and the solution to a craving tummy. If you're looking for some 'wild' 'flour' made delicacy deliciously and consistently prepared, original exceptional dishes created with multicultural flare, great coffee and martinis… friendly and attentive service this is the place to be! Try it.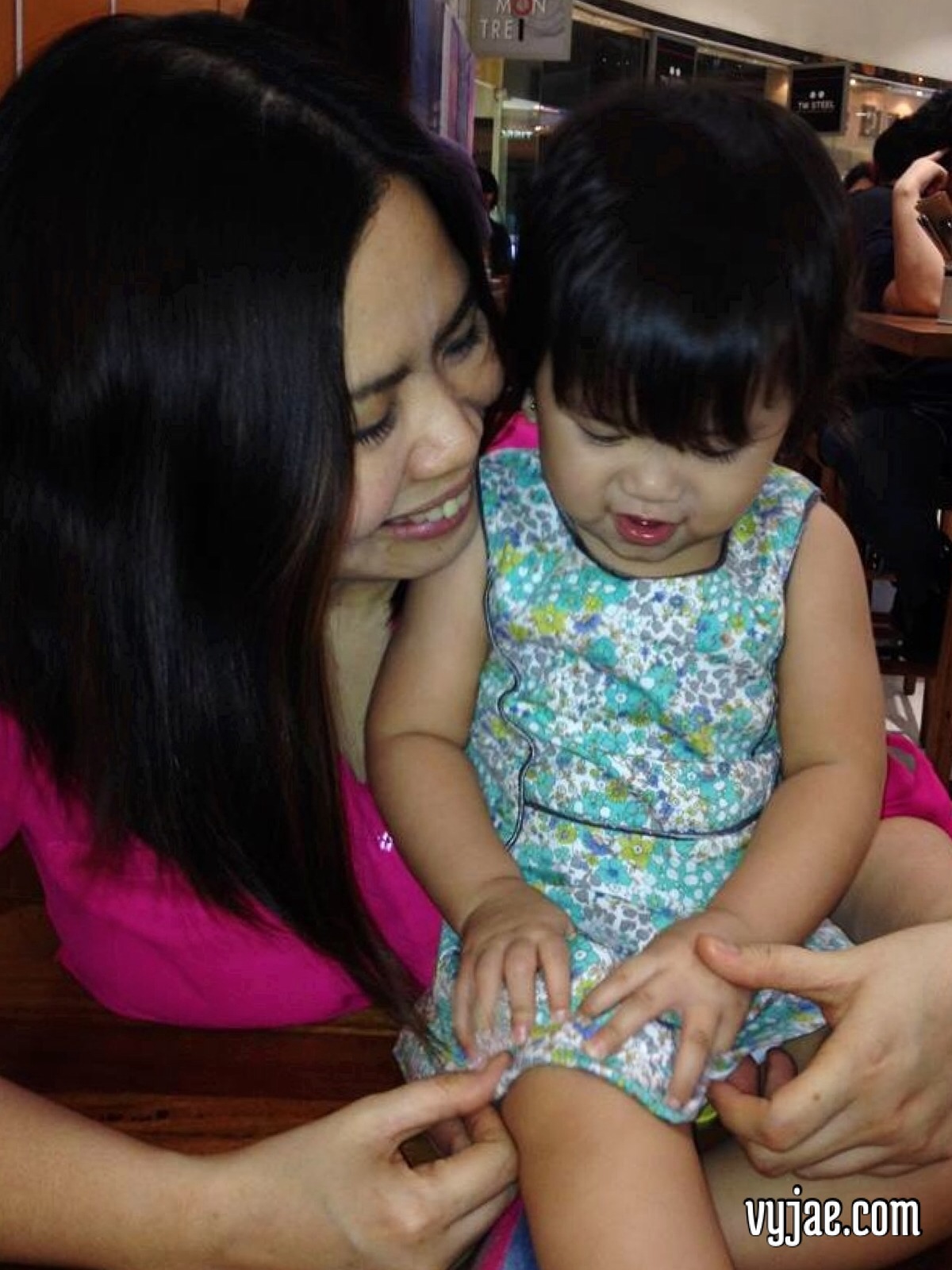 Epicurious
Epicurious in Shangri-LaPlaza Mall is a shop-and-dine deli cafe, a culinary studio and bakery in one. It showcases multiple cold storages carrying organic food items, meat cuts, sausages, iberico hams, chorizos and a display shelf of pasta, gourmet sandwiches, and other warm food items.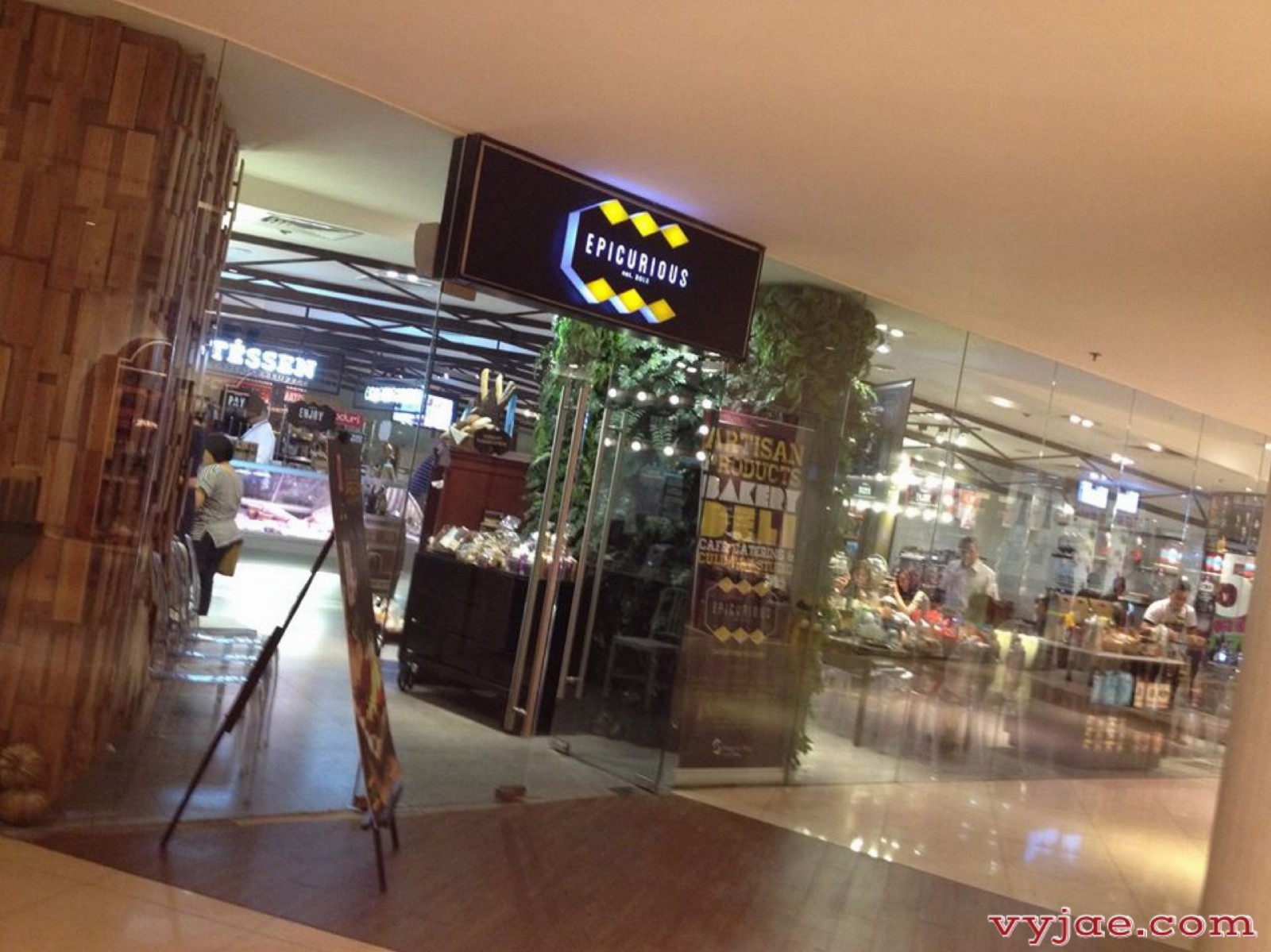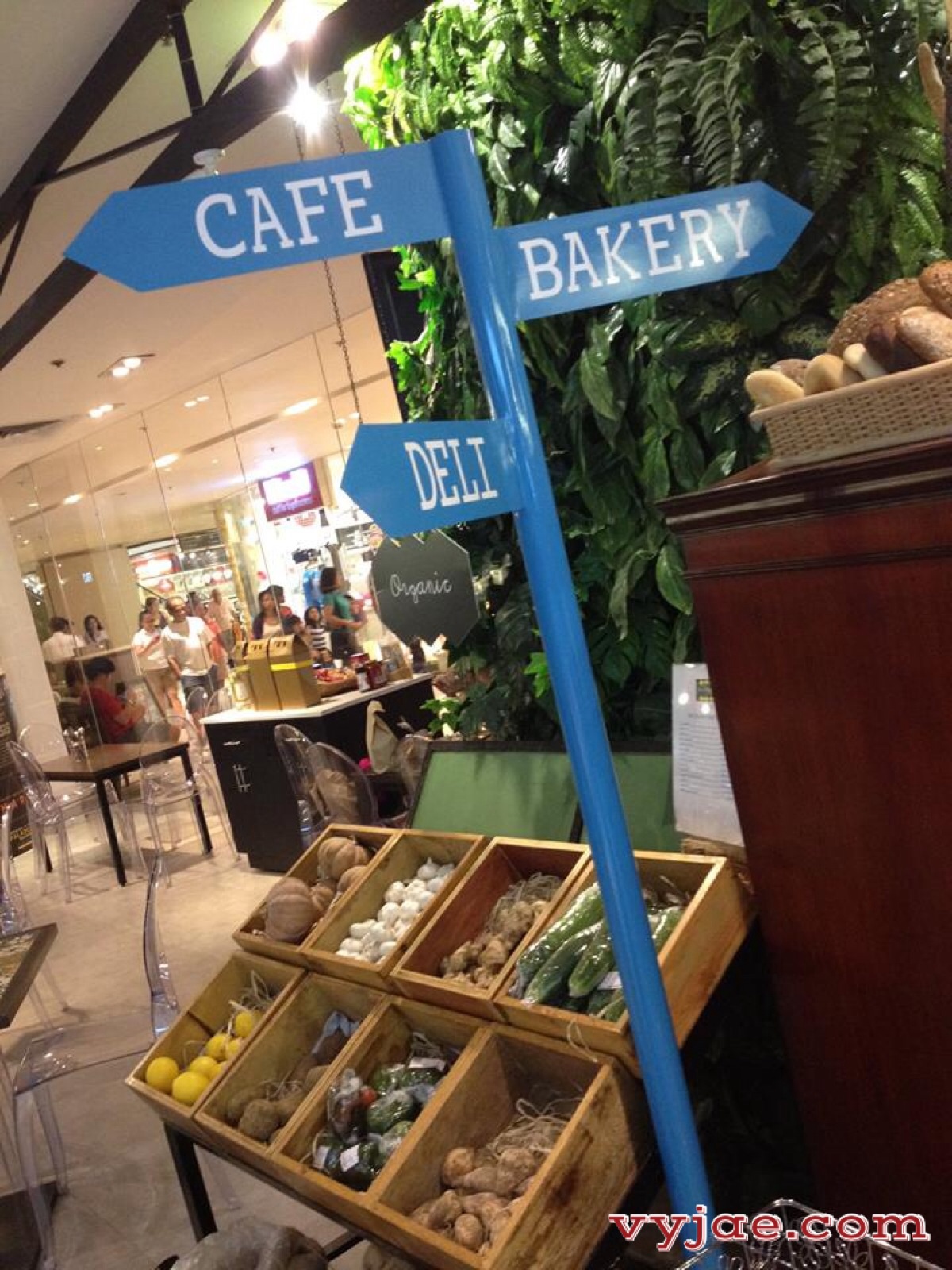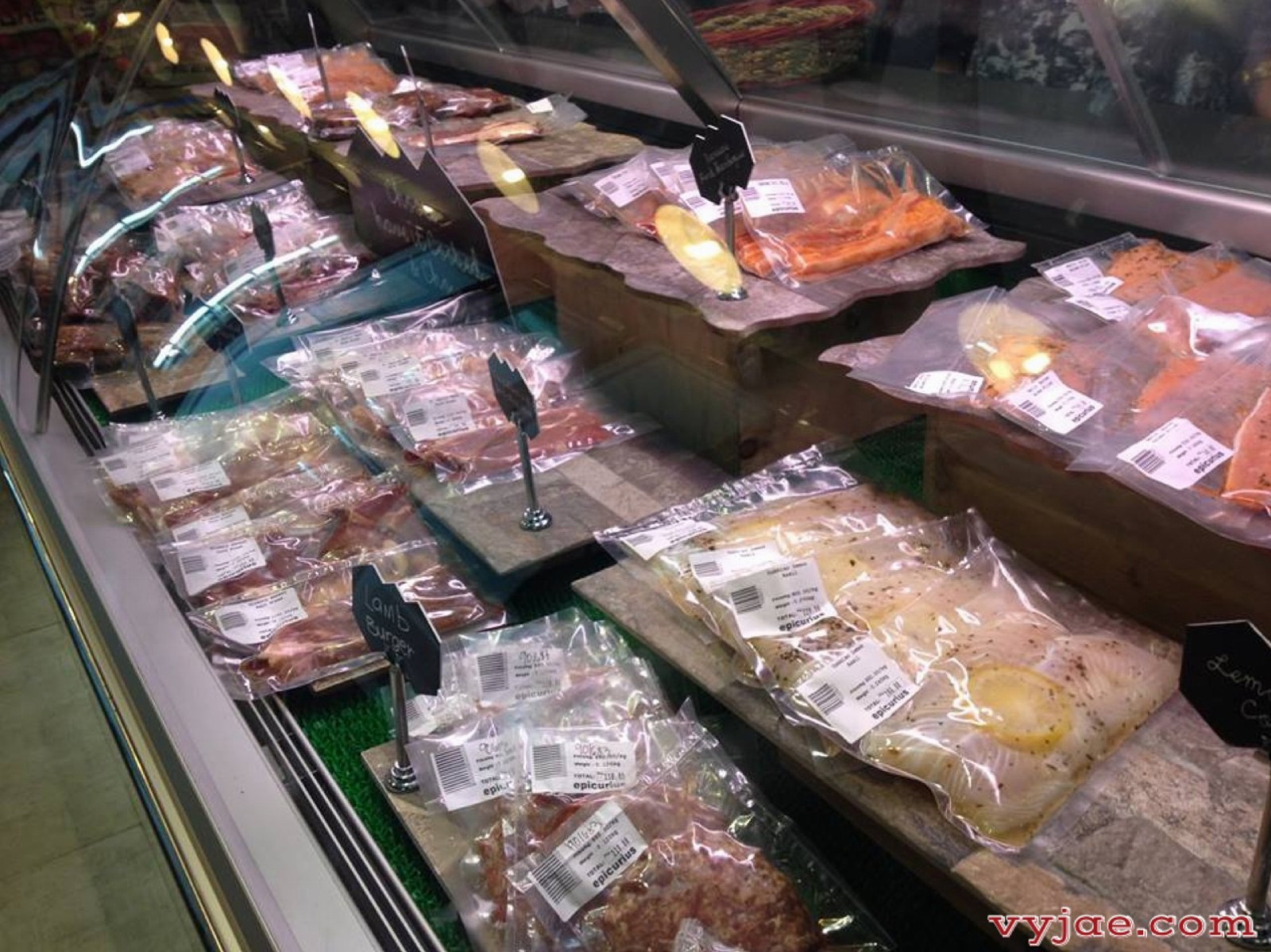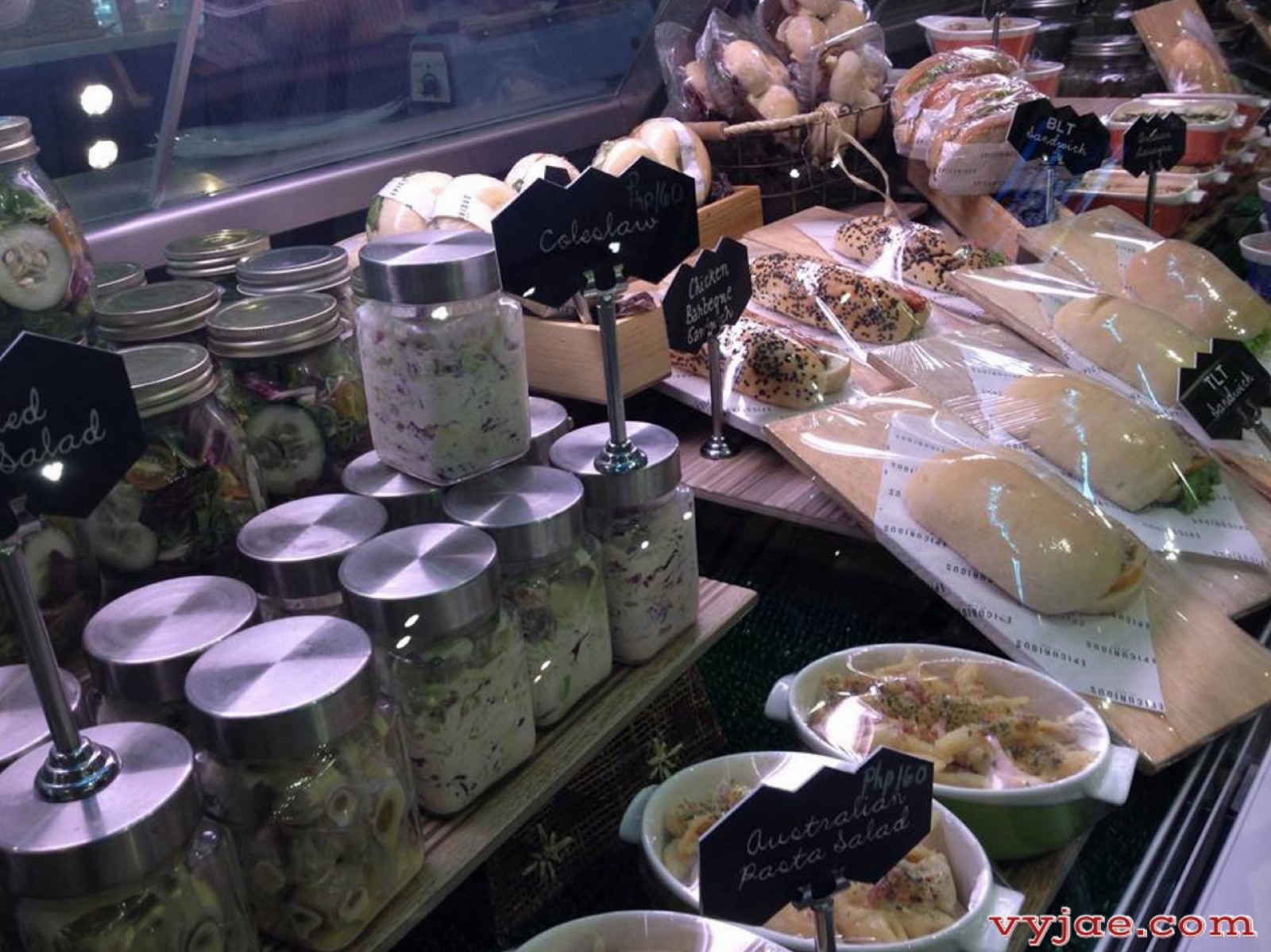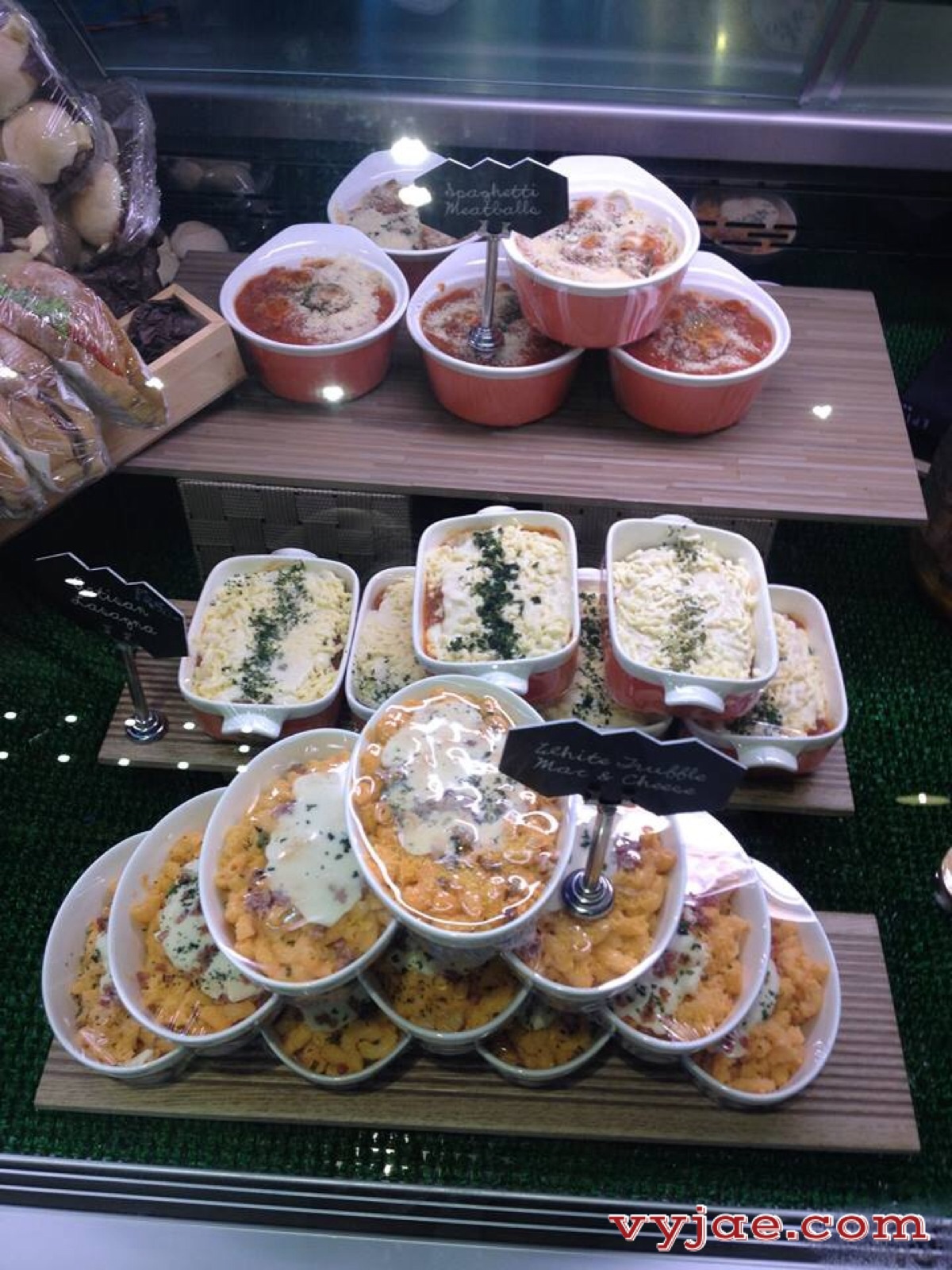 Their drink selection is not just confined to coffee, they also have bottled fruit juices and smoothies, tea and a wide range of wine choices.


You can also choose from a selection of top quality local and international food items such as cold cuts, cheeses, dips and spreads, meals-to-go, breads, cakes and pastries. So technically they got everything that I could think of (wink). And while waiting for your orders, you can go around and check-out their racks of kitchen tools and other unique finds.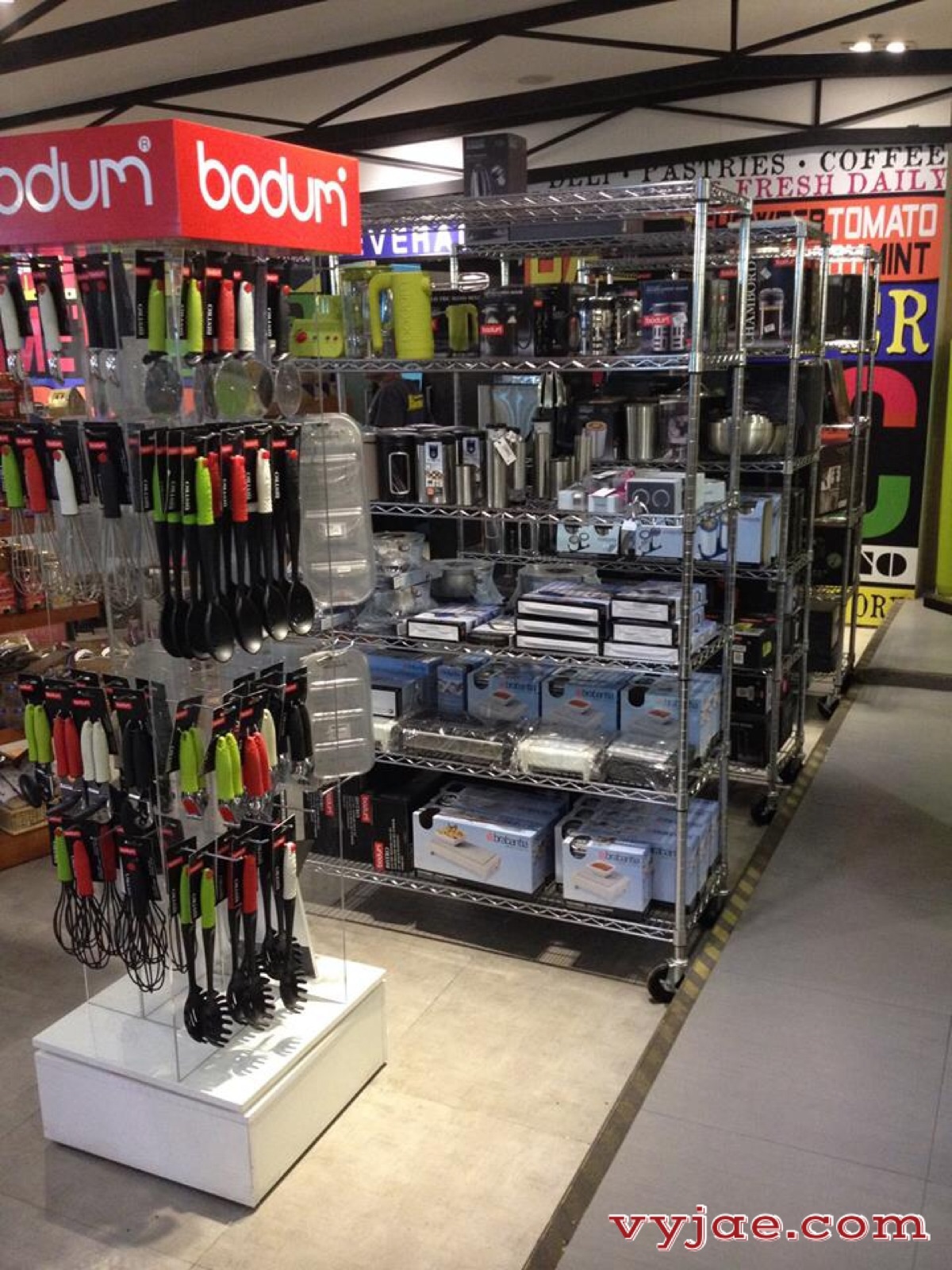 Diners at Epicurious can choose their ingredients and food combinations and have the restaurant's expert chefs turn it into artisan creations that you will surely love.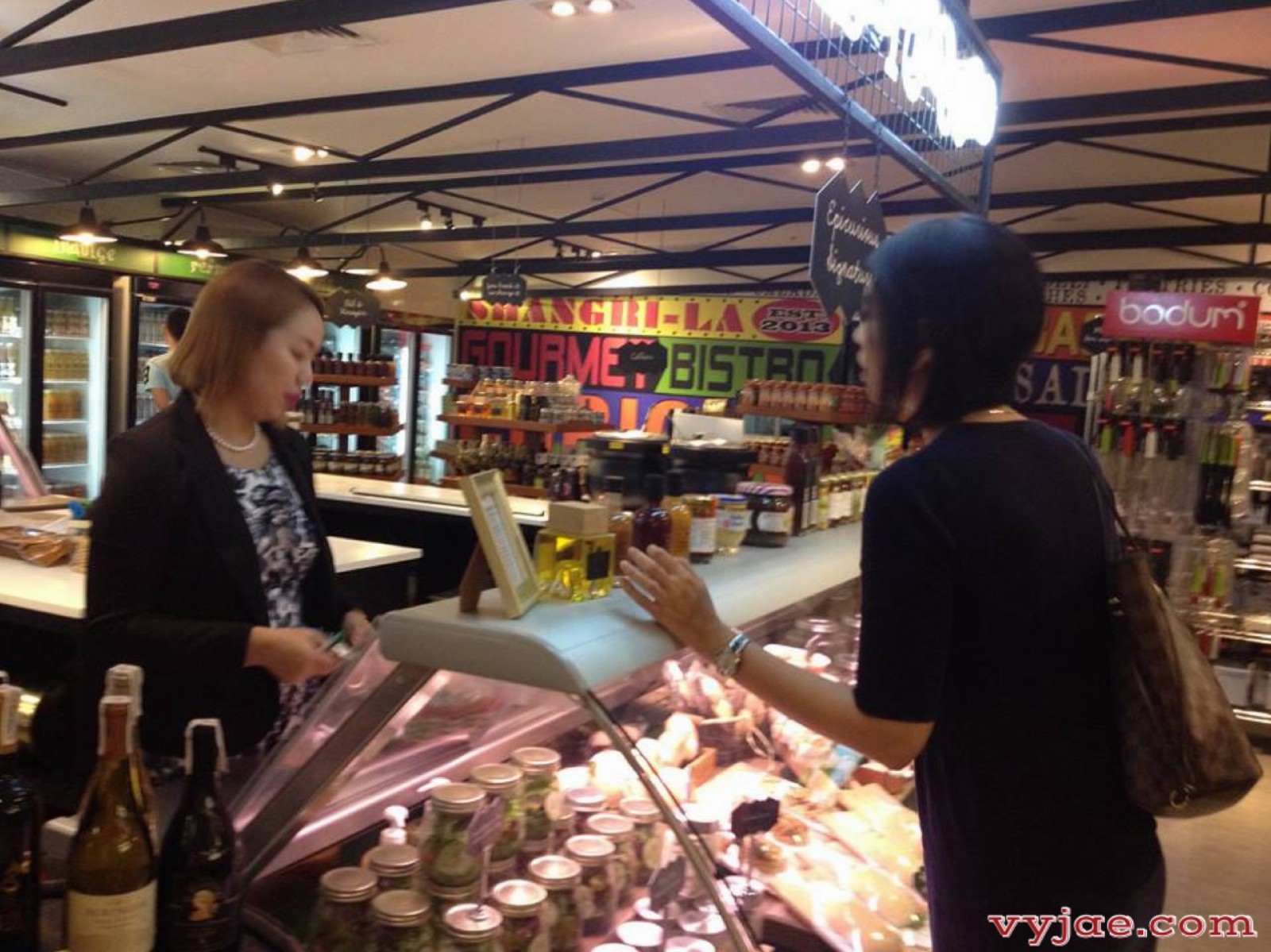 For this one, we skipped the coffee, and moved on to something heavier.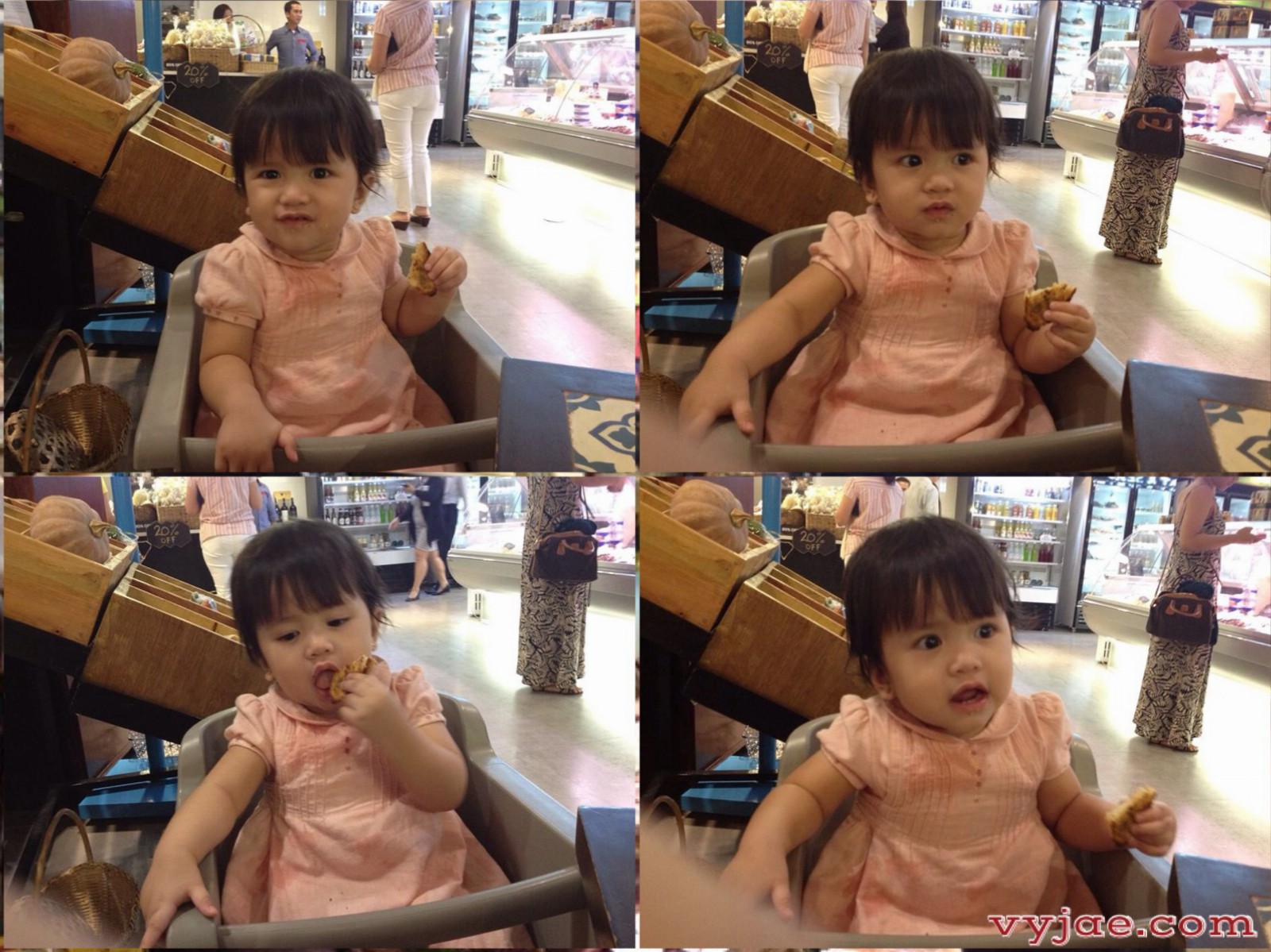 For starter, we were served with complimentary breads & butter. We had their coleslaw and their best selling lasagna, both good for sharing (well, if you are not a big eater). We also tried their clamchowder soup, which is so flavorful my baby enjoyed so much. We got the lamb burger, and since my sister was given a freehand to decide on her combination, she chose to have it in a bagel instead of the regular burger buns, and no lettuce and tomatoes.. which made it taste a little blunt. At the end we figured we could have asked the chef to add the veggies (too late).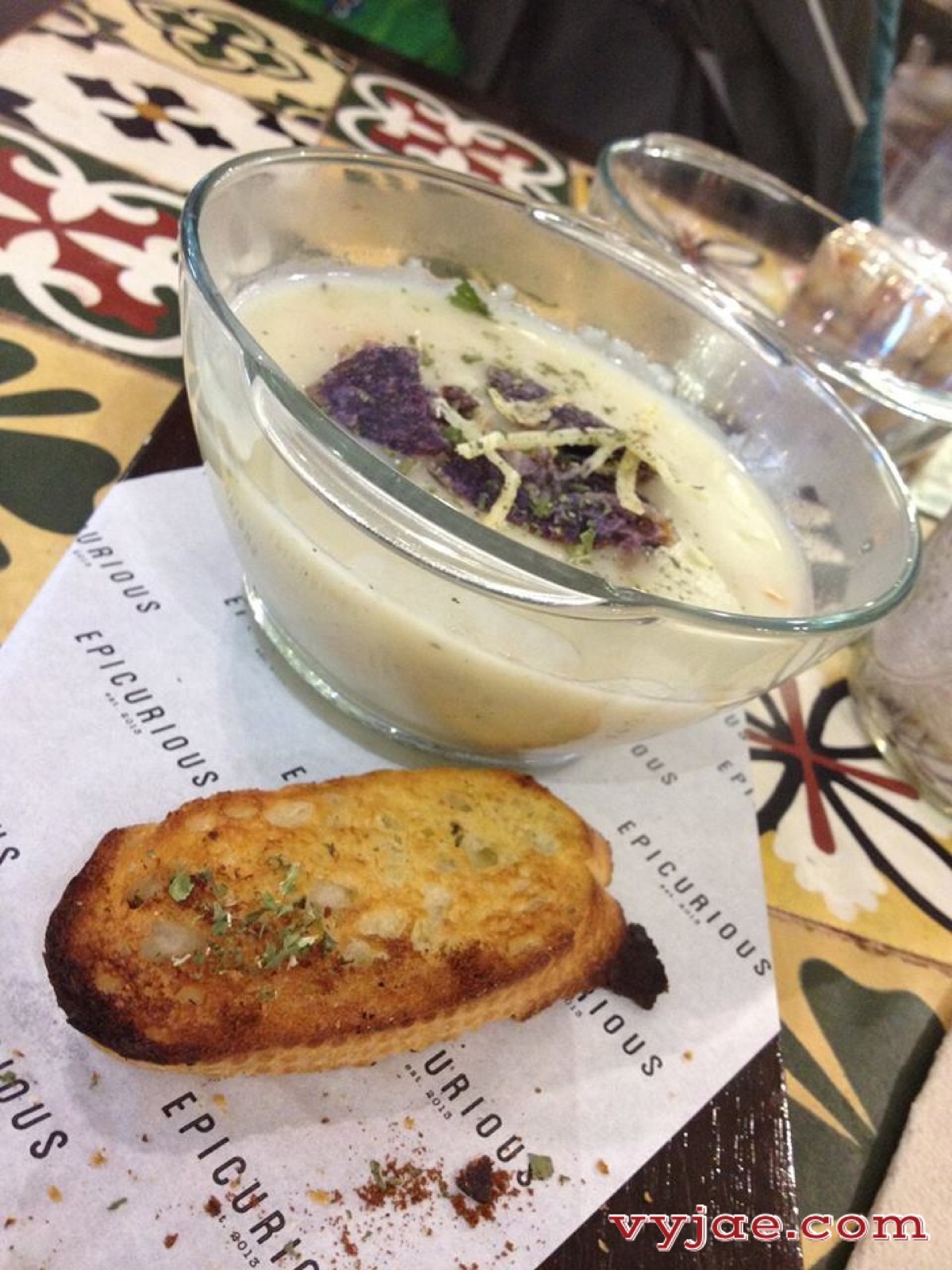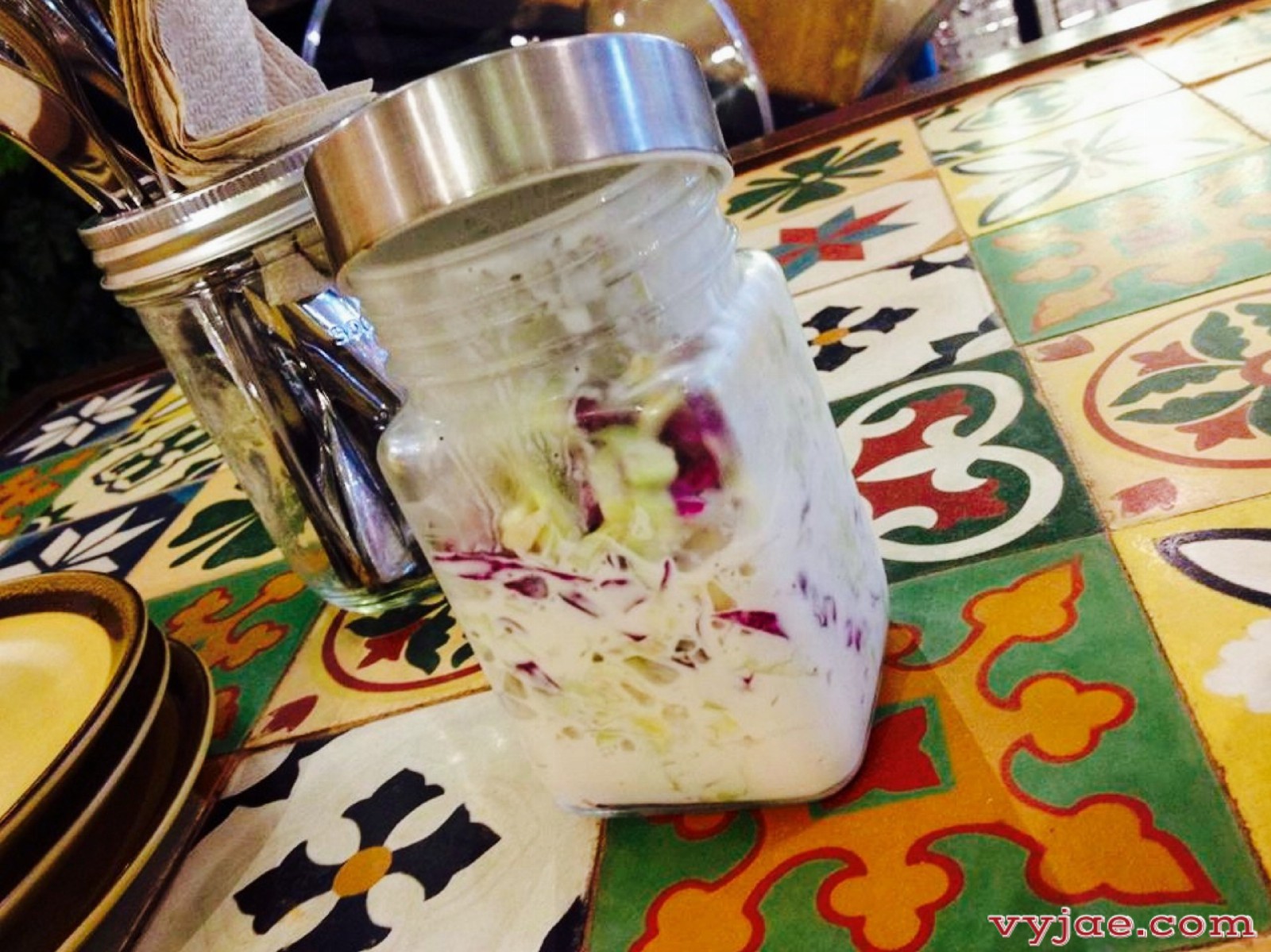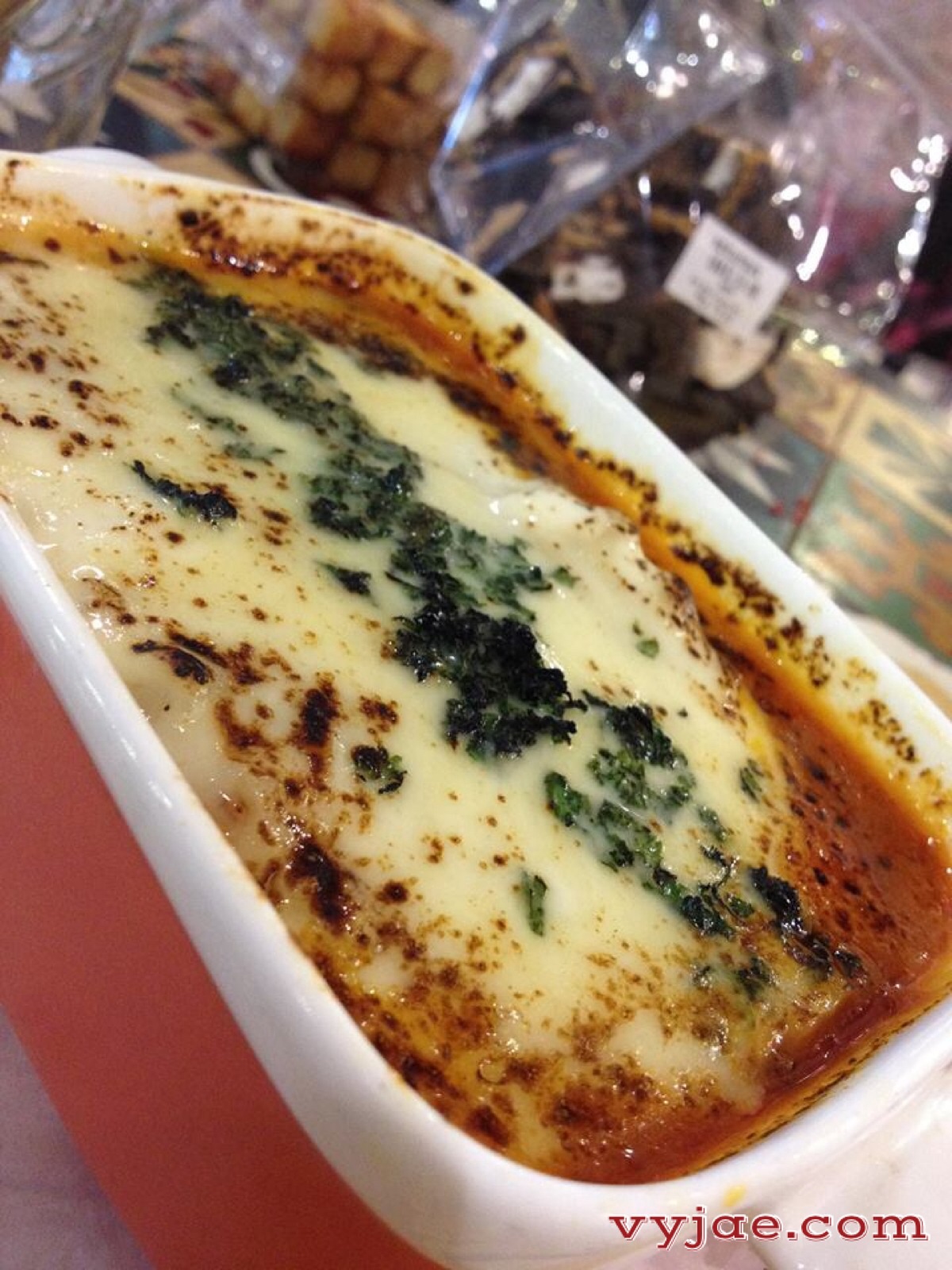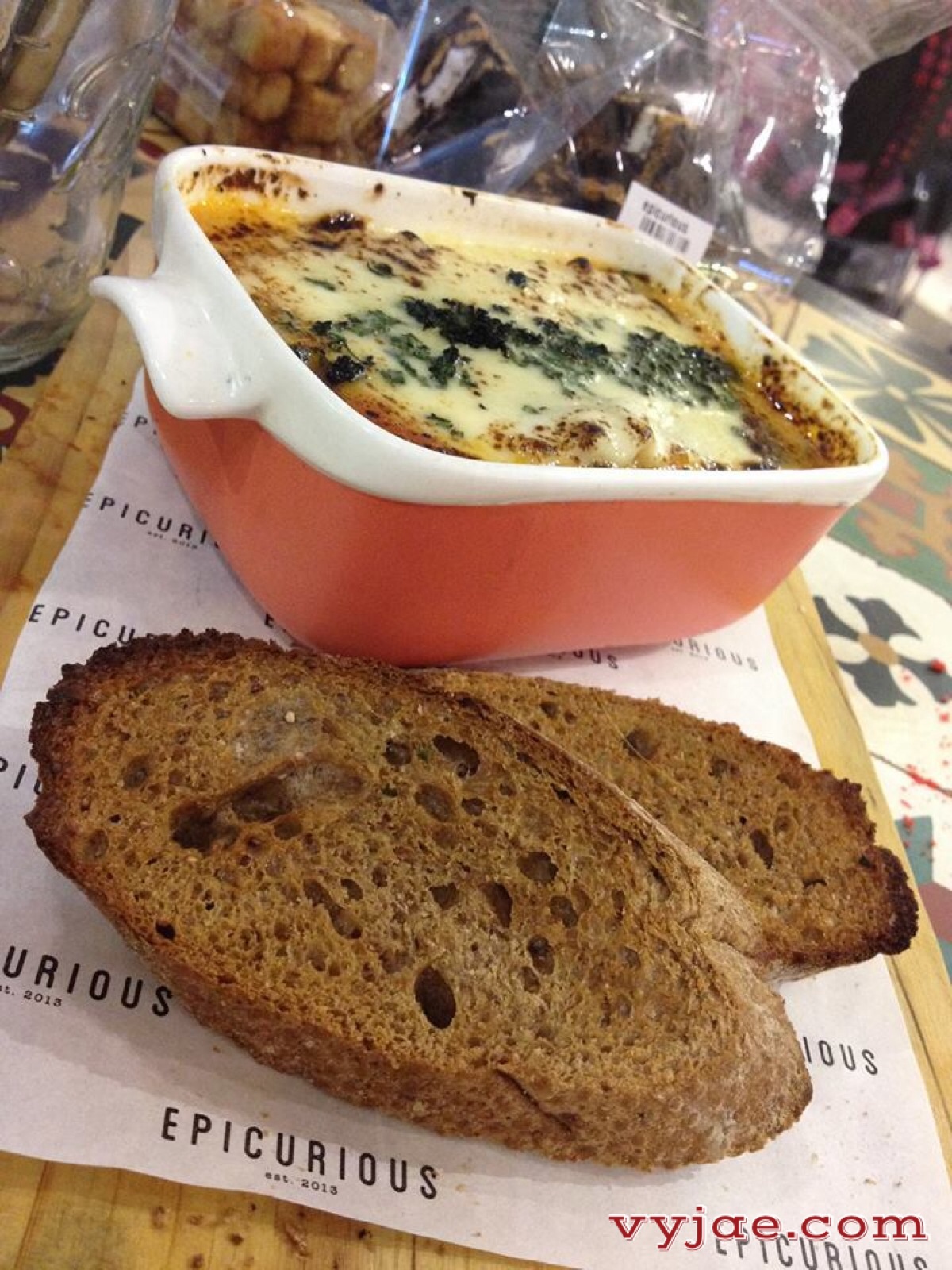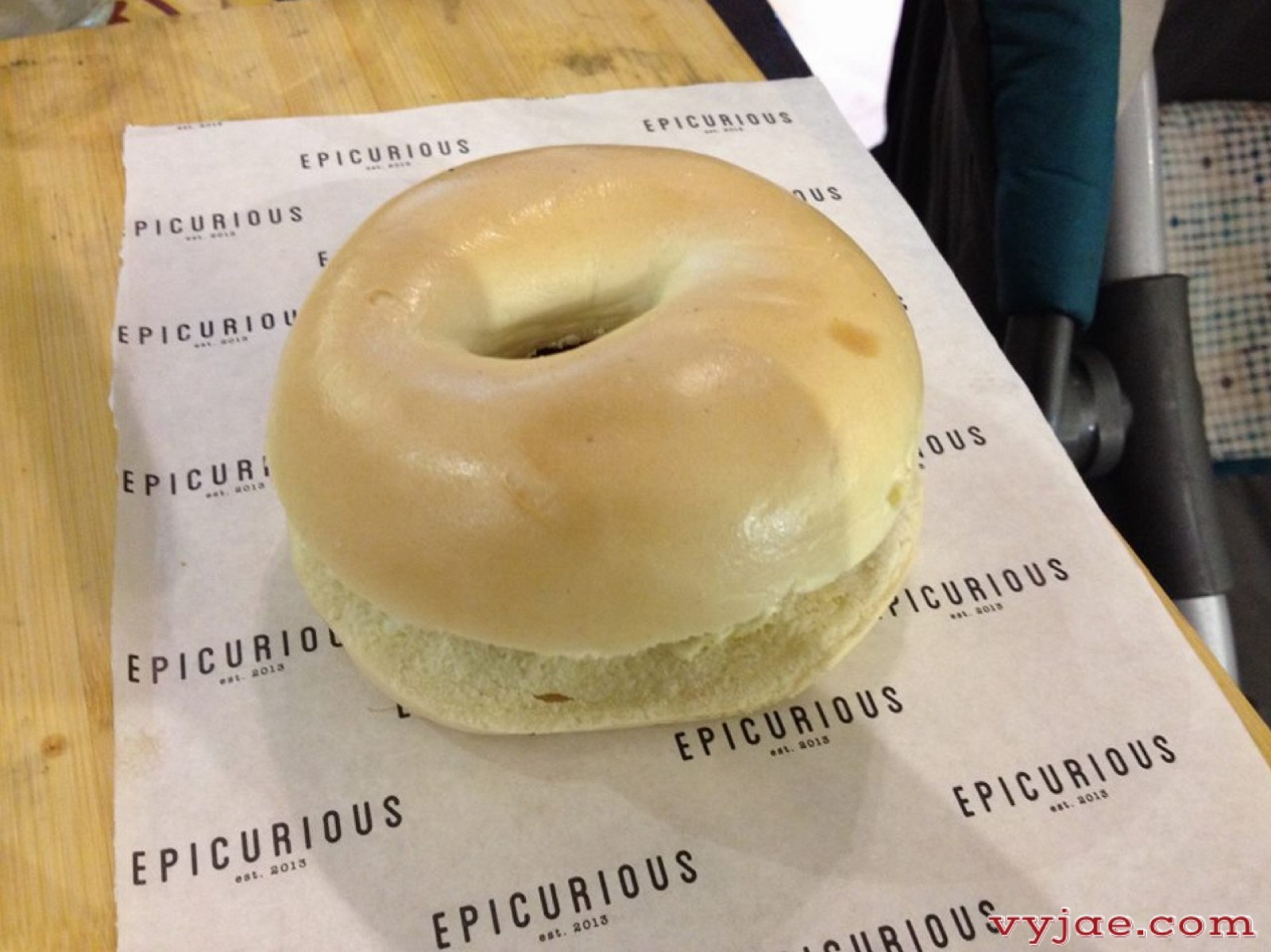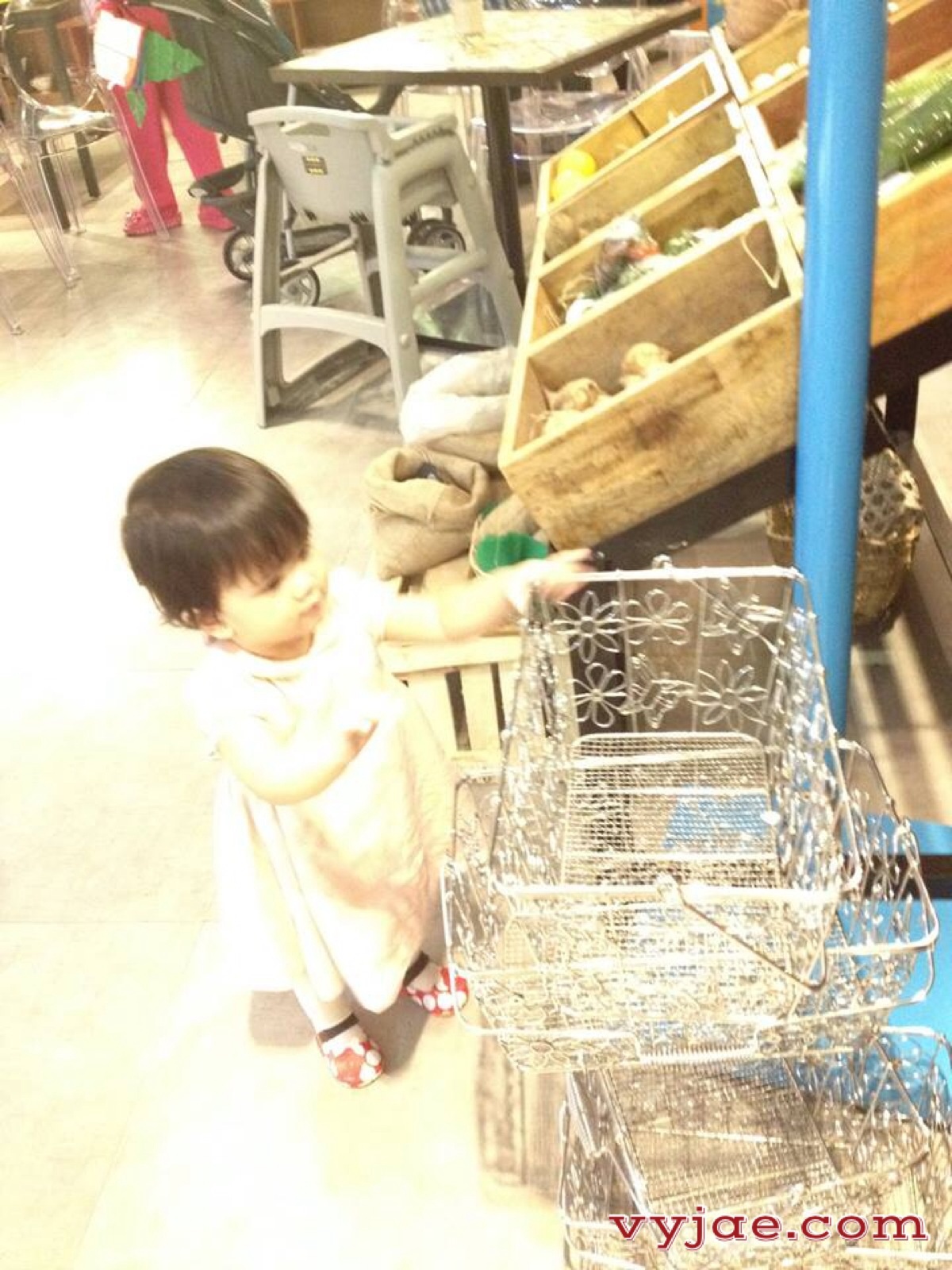 Lastly, instead of getting a cake for dessert, we opted for the dark chocolate smores and some toasted pastillas… oooohhh, I said it before and I'll say it again.. those smores were so good I can just eat all of it and get fat and not complain.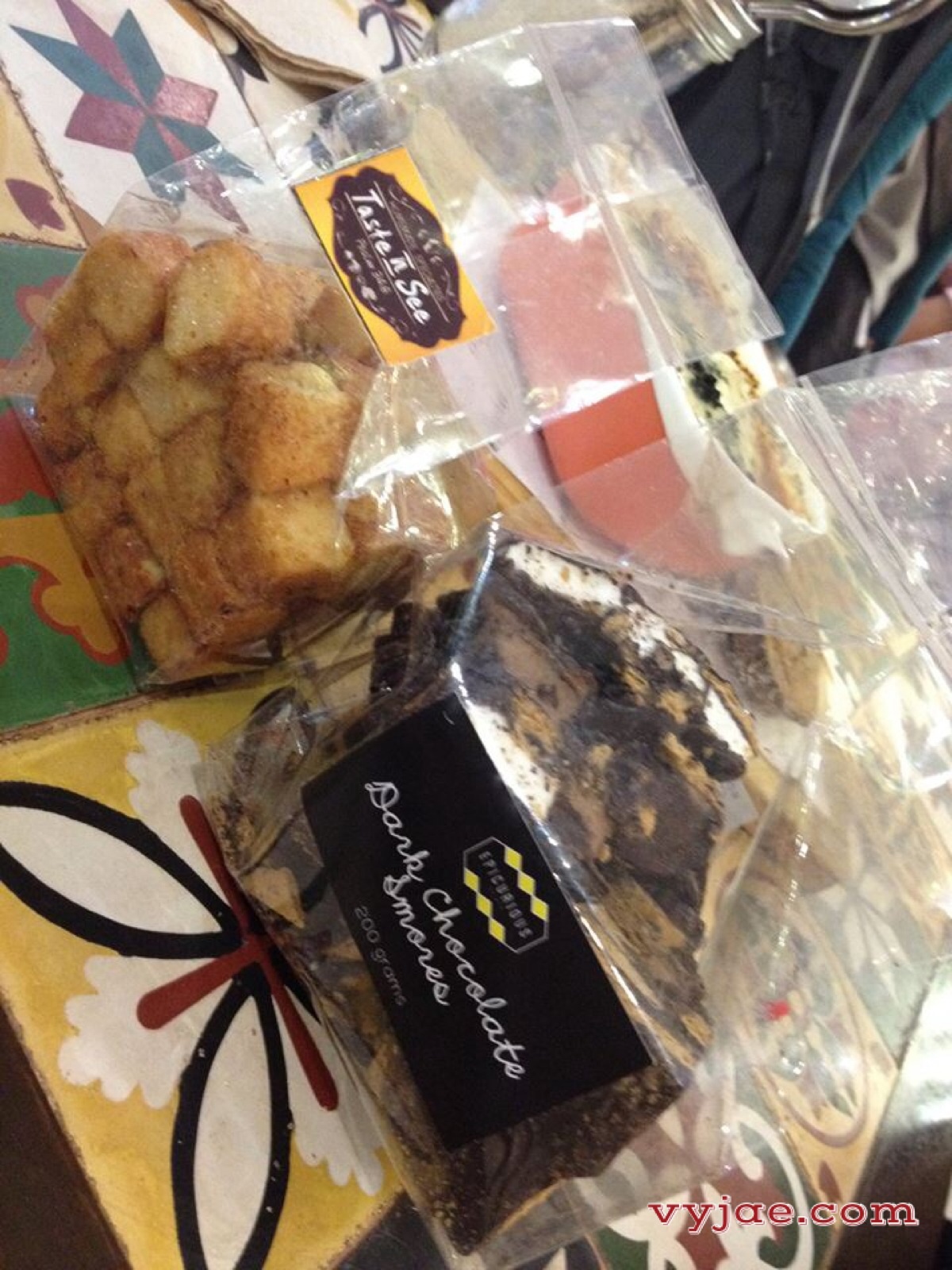 Overall, the Epicurious experience was fabulous. The staff were accommodating, but I think it would be best for some of them to try the suggestive-selling approach next time, especially for first timer customers who may not be familiar with the perfect combi or what goes well with what.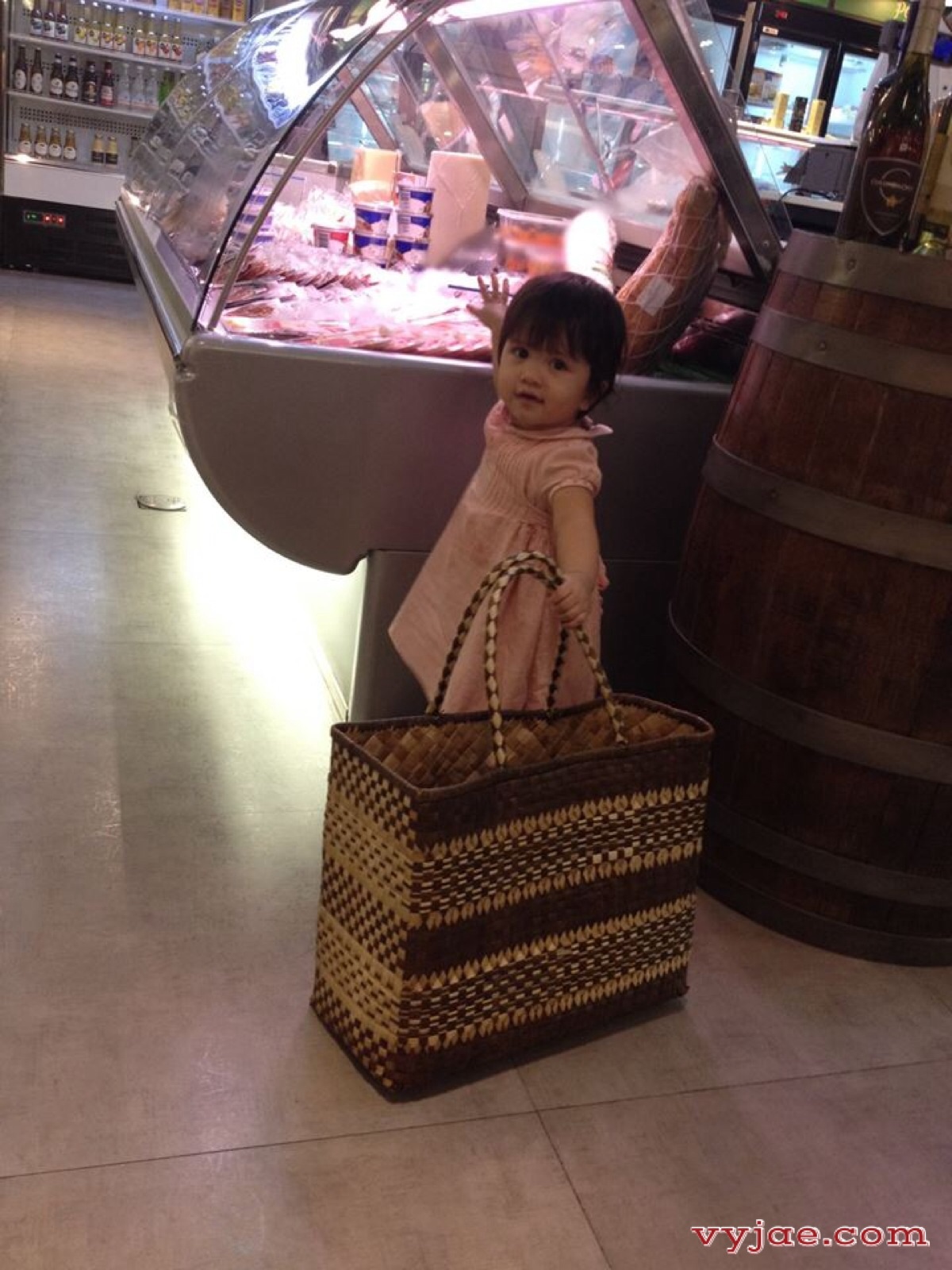 Nevertheless, the place has satisfied my curiousity, I'd definitely recommend it, and go back for smores… I mean, more!
Vanilla Cupcake Bakery
Want to experience girl power overload? Tag your girls along with you and be totally mesmerized at the Vanilla Cupcake Bakery in BGC. A perfect place for a tea party or just some quiet feel good and pretty moment with the girls. Don't get me wrong, though, boys are welcome too. It's just that this place reminded me of dollhouses and practically everything about Alice in Wonderland.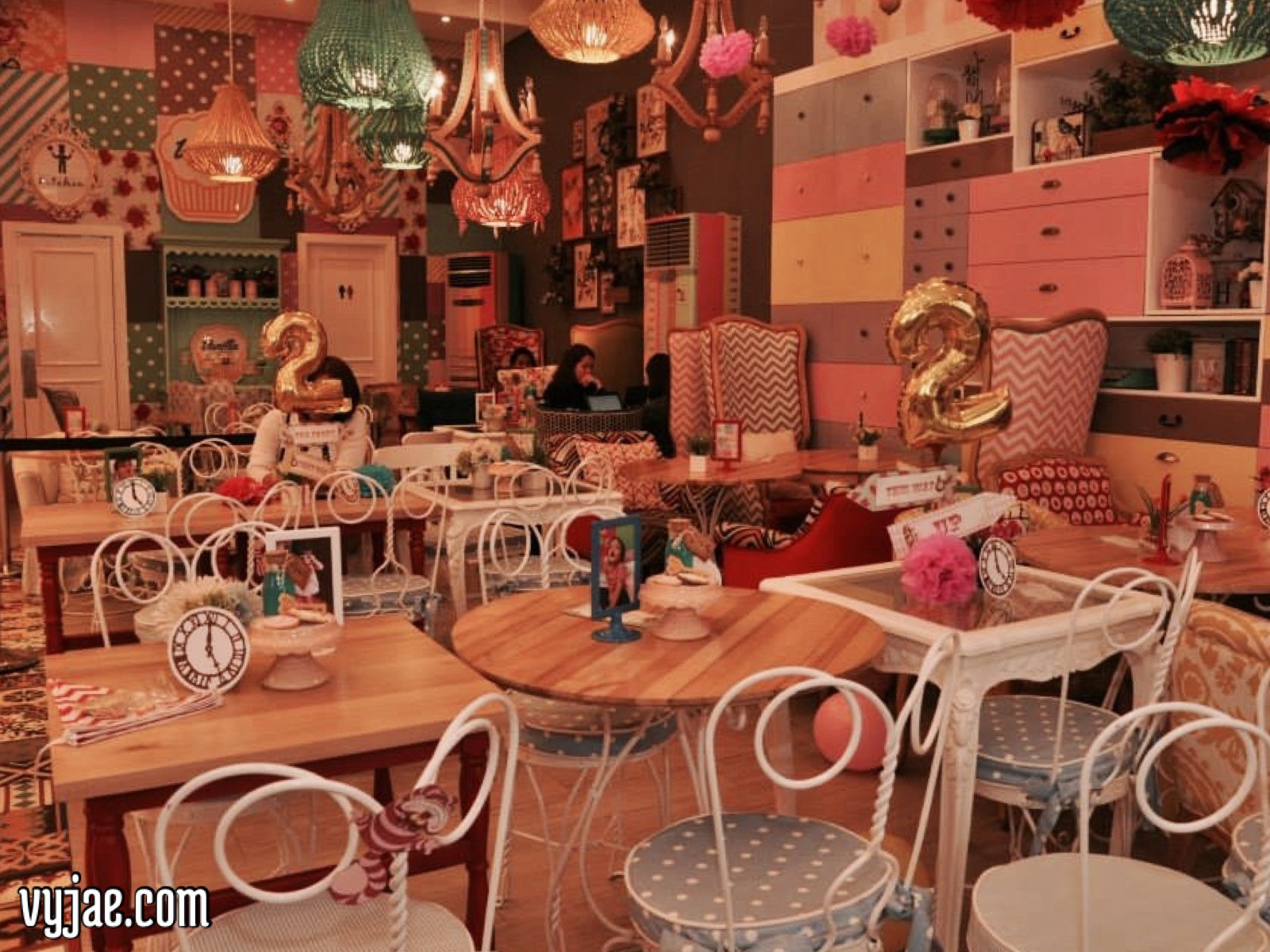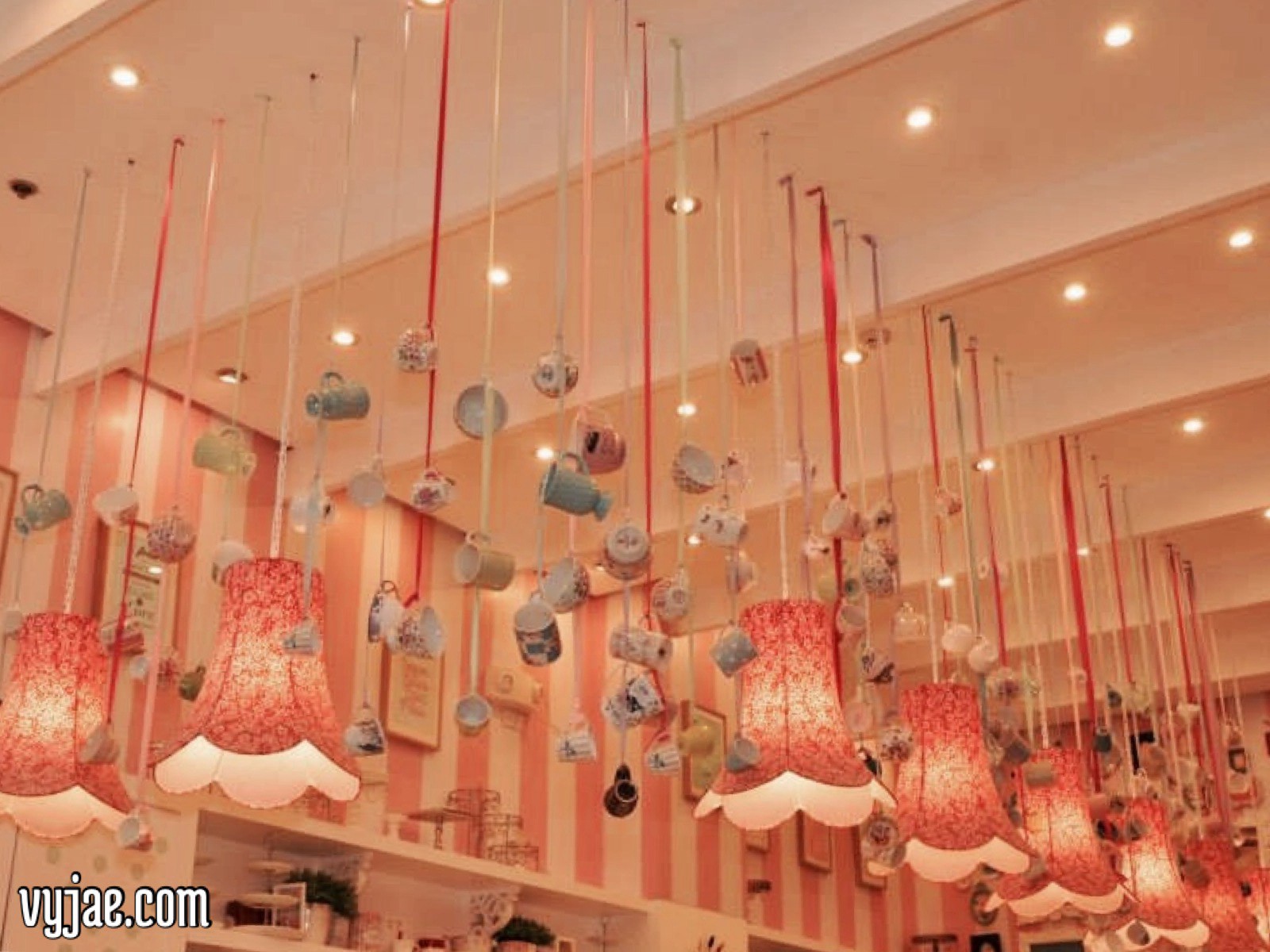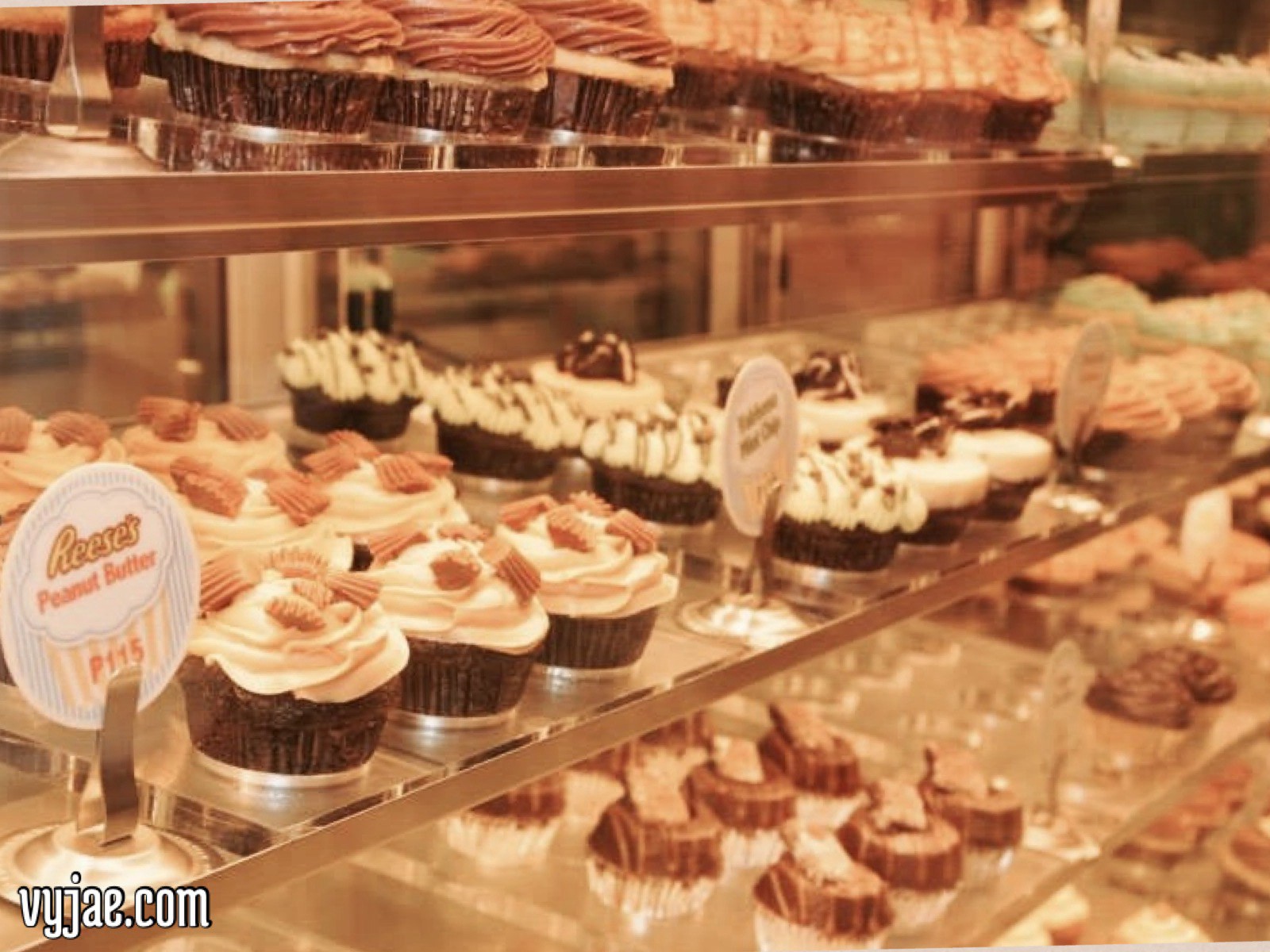 I am totally in love with its captivating interior. Mismatched and different style chairs surround each coffee table, in very colorful fabrics. Each one with unique patterns. I love how they mounted the frames and hang the little cups ang mugs by the food counter. The cupcake displays were well lit, therefore making each one look more tempting to the eye. They also have a swing type chair in one side that is just perfect for some selfie (or groupie) shot. My little doll looks so at home in this place, that the only downside on my end is trying to stop her from re-arranging all the chairs (haha).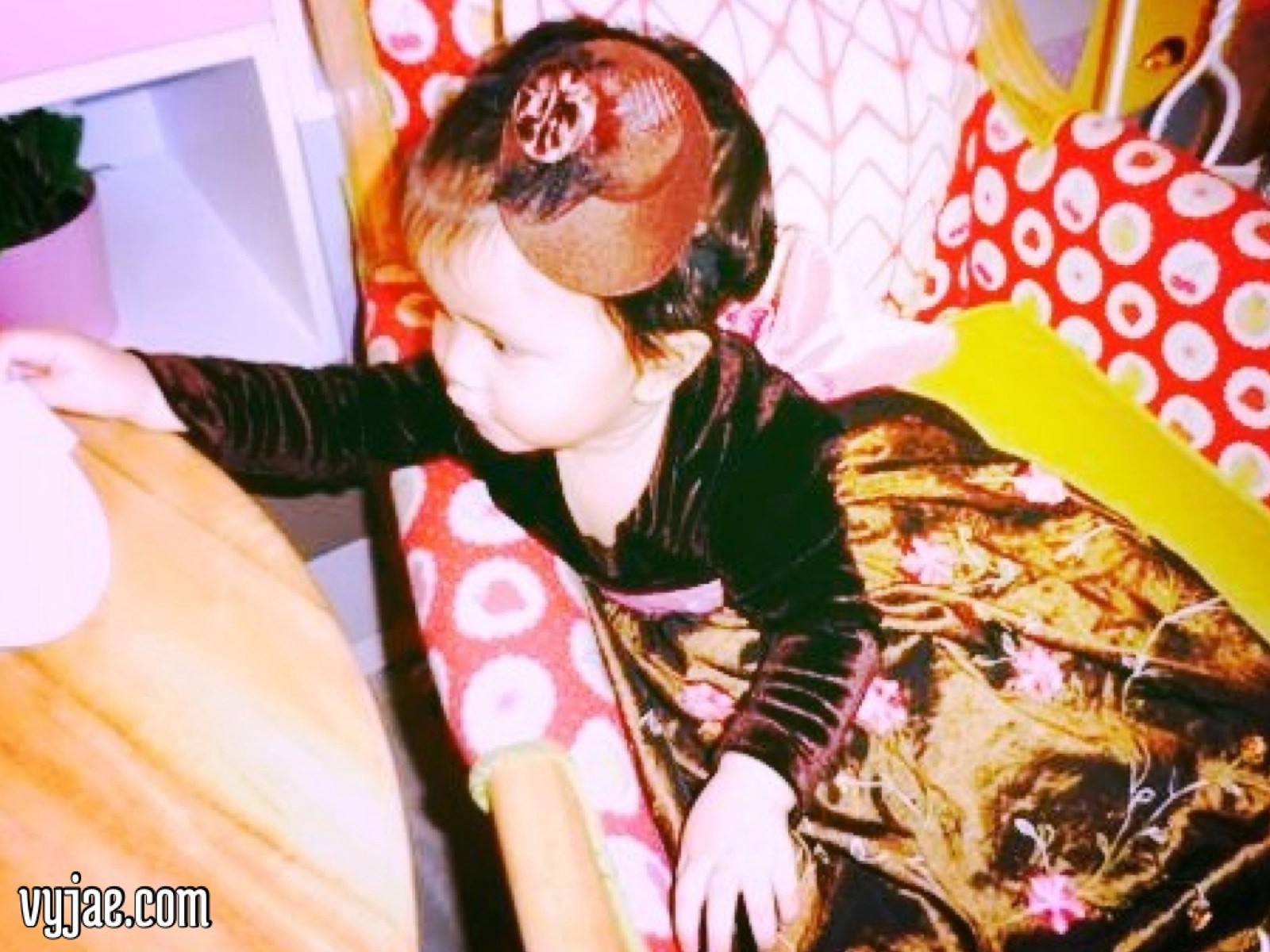 The Food? Well, their wide range of cupcakes, atleast the ones I tried, were all yummy! Talk about sweetness overload, be sure to drink lots of water after devouring to their best selling cupcakes, I tried Red Velvet and Reesee's cupcake. Prices range from Php 60-120 for the cupcakes. They also have cookies, muffins and serves all-day-breakfast as well. I had cafe mocha (Php 120) and lots of service water for my drinks.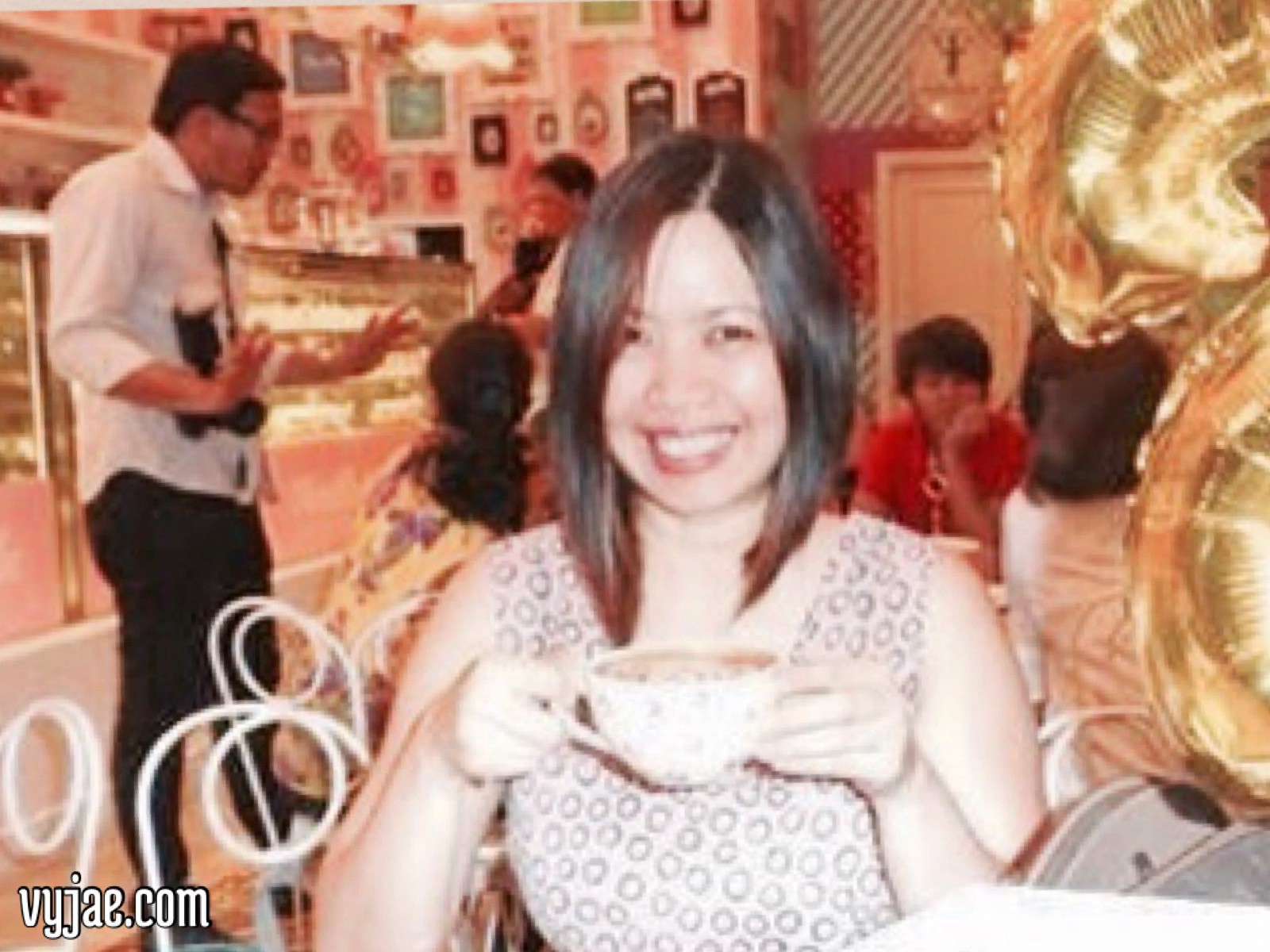 My over all verdict… I'm adding this cupcakery in my happy place list, primarily because of its cozy feminine feel and picture perfect interior. I would definitely come back and try their other offerings.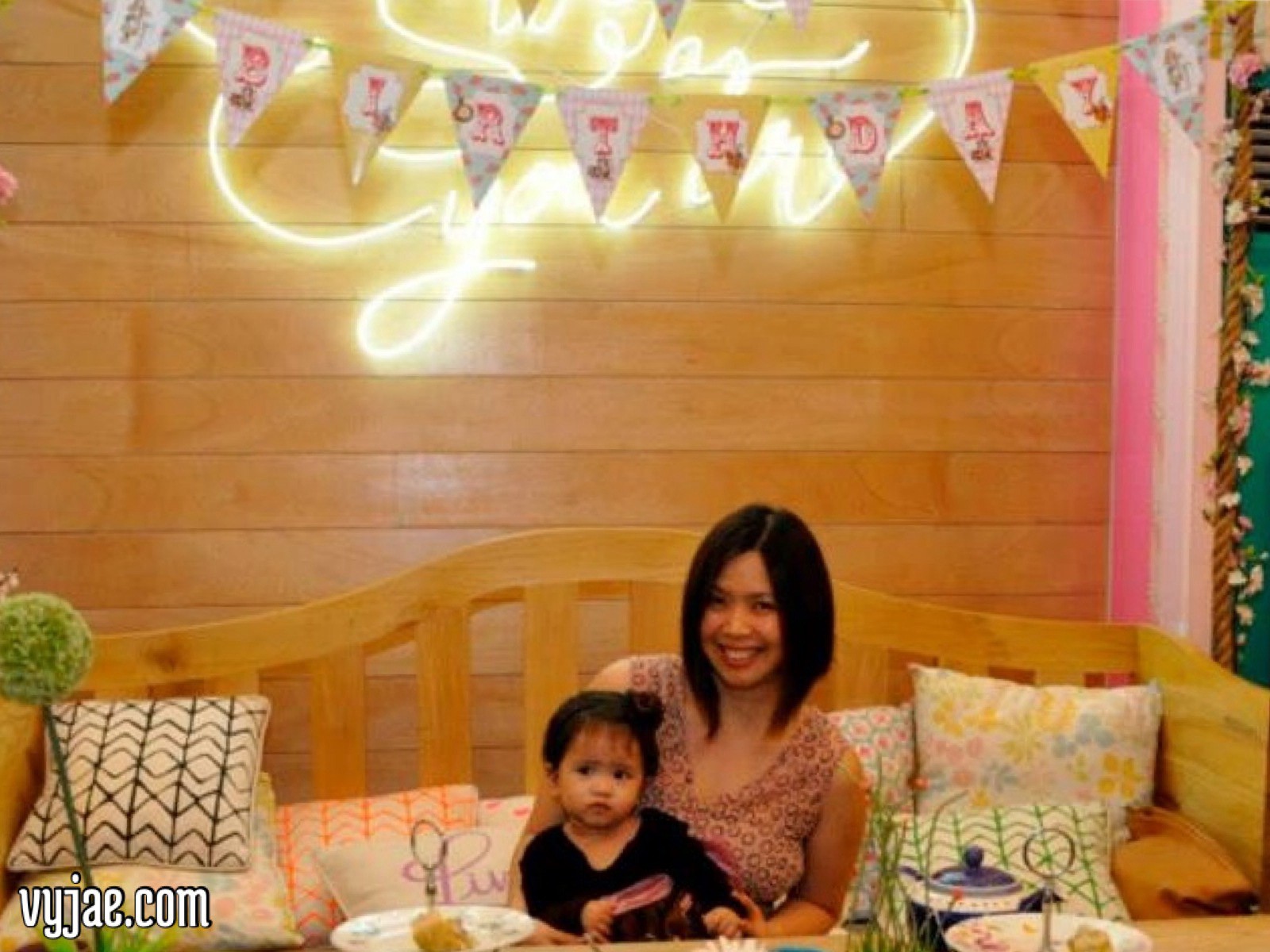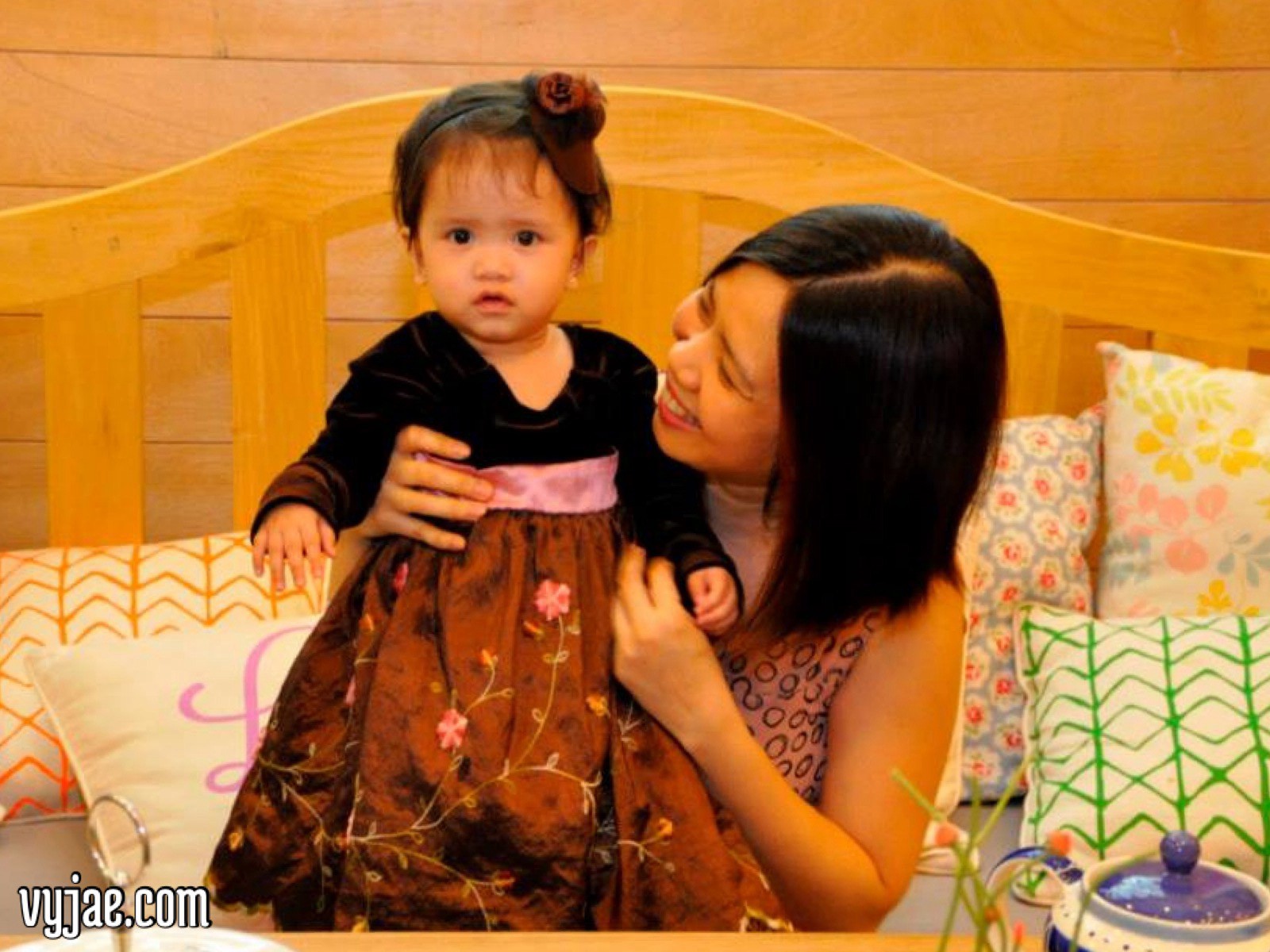 Satchmi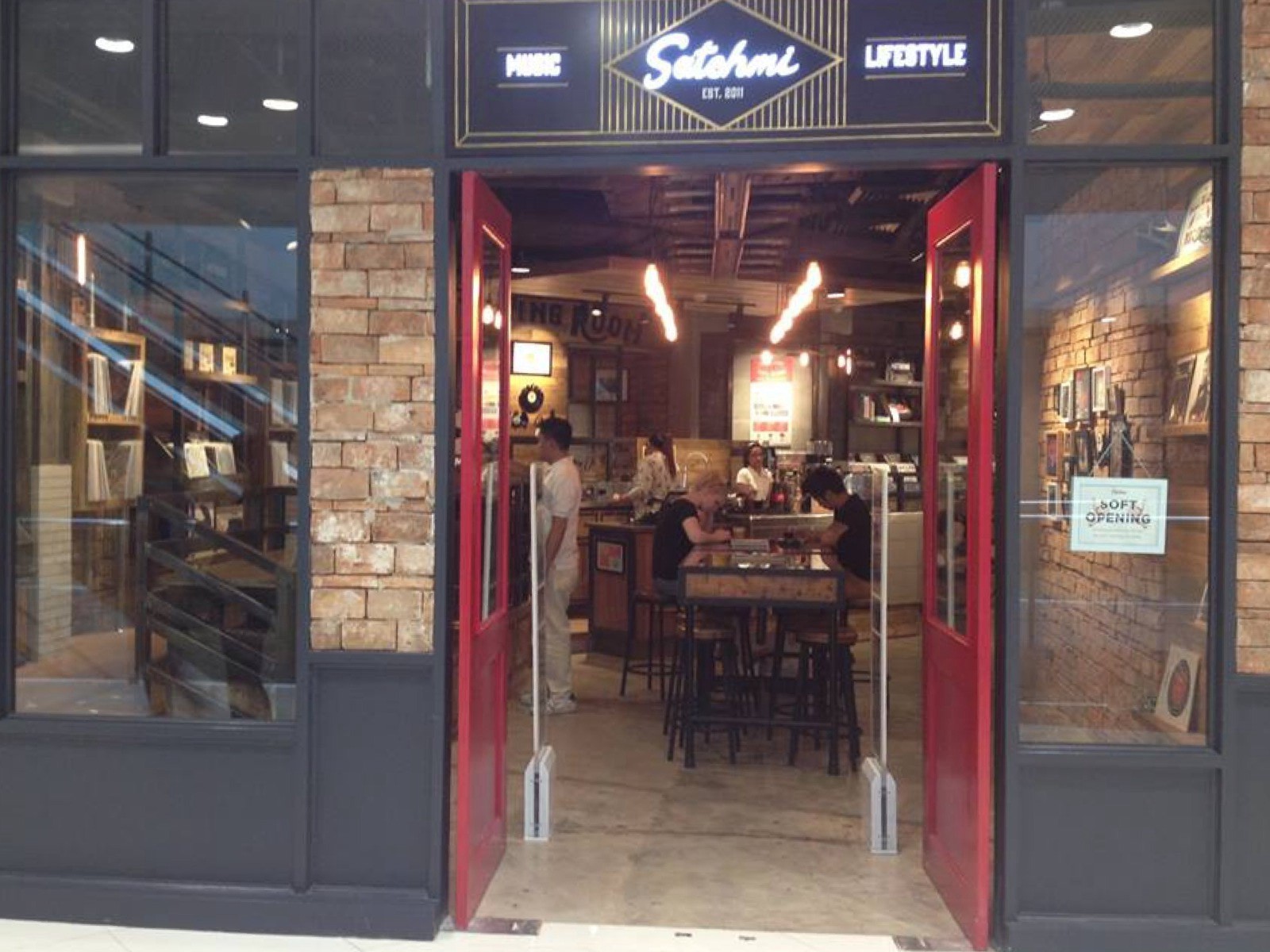 Talk about unique concepts and this one is sure to pop out of my mind. Have you ever heard of a Vinyl Cafe? No, not your regular record bars, we're talking about vinyl discs here and coffee. Well, If not, that is because, Satchmi just recently opened one at the 4th level of the new SM Mega Fasion Hall in Megamall. It is a record-bar-slash-cafe-slash-another-happy-place-for-me.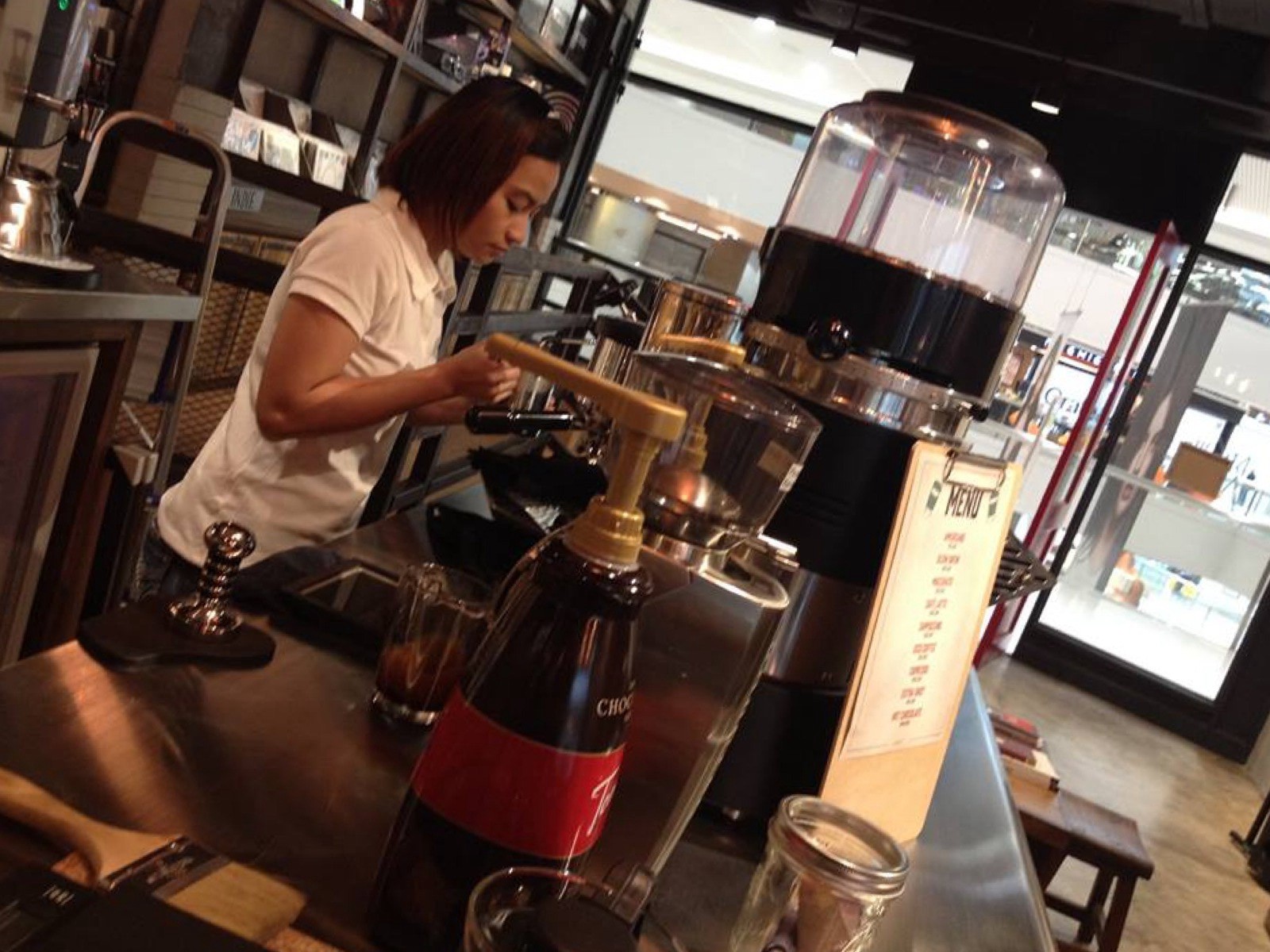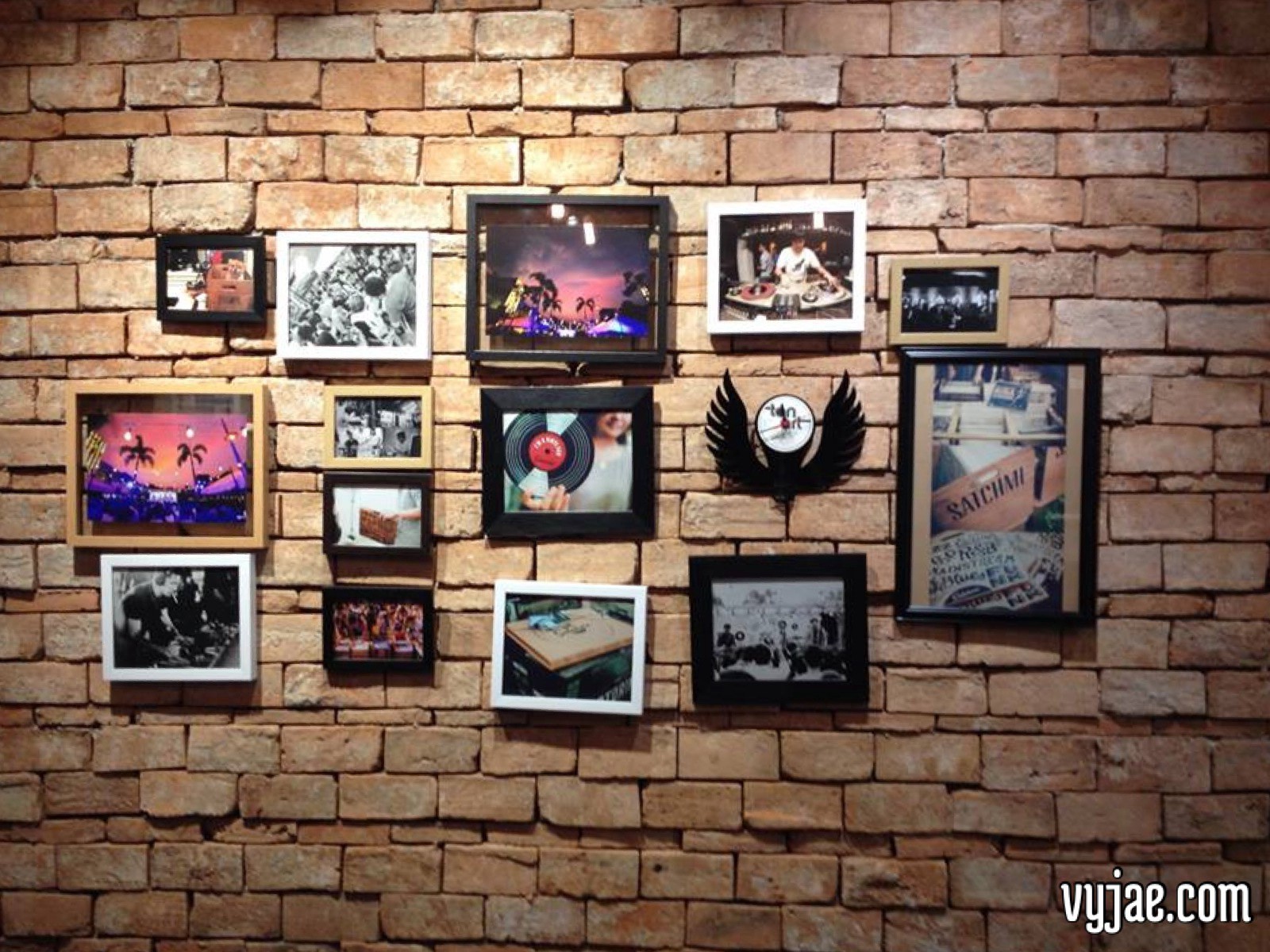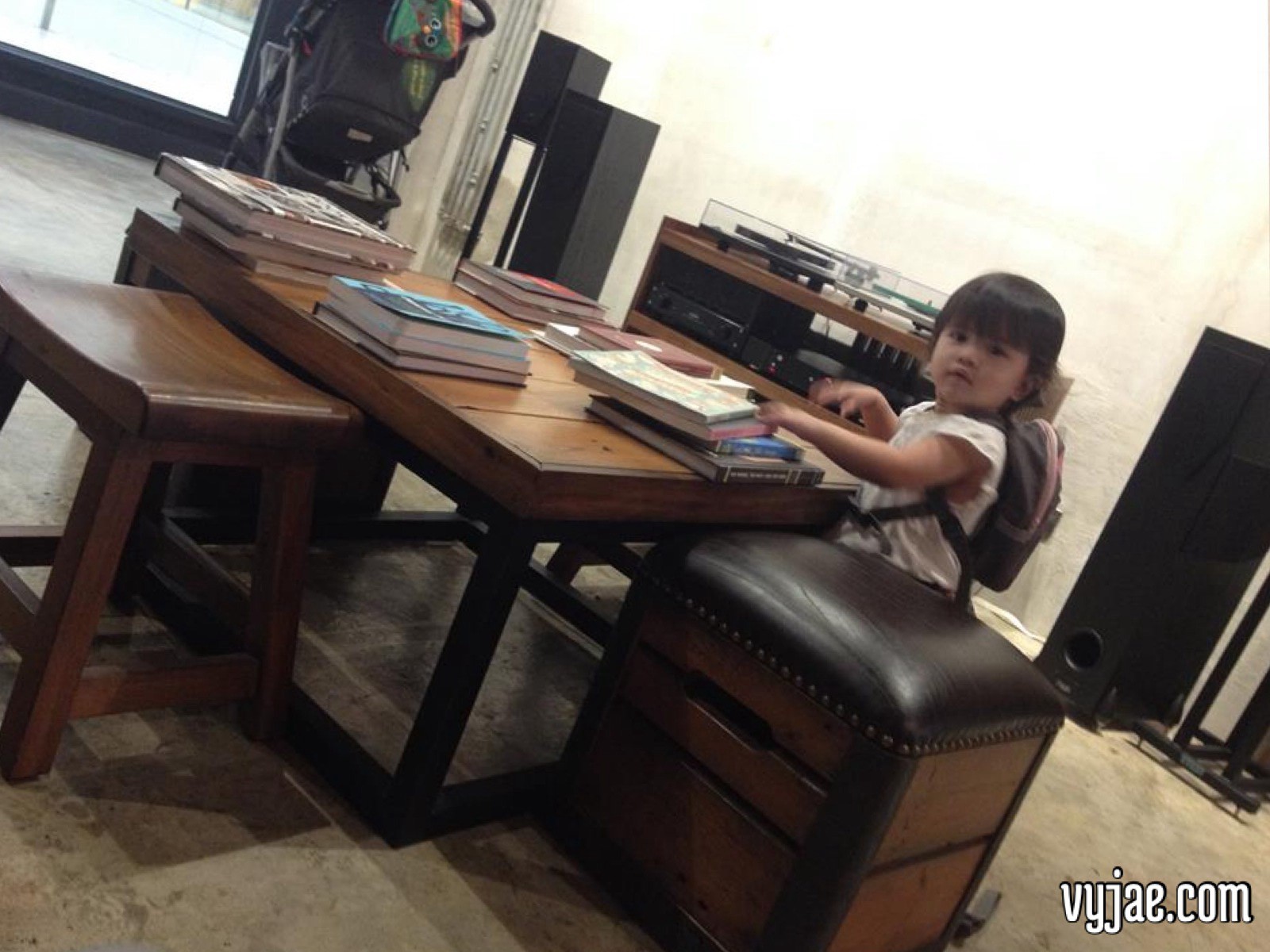 Music lovers and enthusiast of all ages would fall in love with this place. From the vintage collections to the latest music albums, name it they have it. Satchmi offer different genre of vinyl discs, vinyl players, coffee table books, journals, camera, film strips and coffee. Their vinyl records range from Php500 and up depending on the genre, the album and the artist.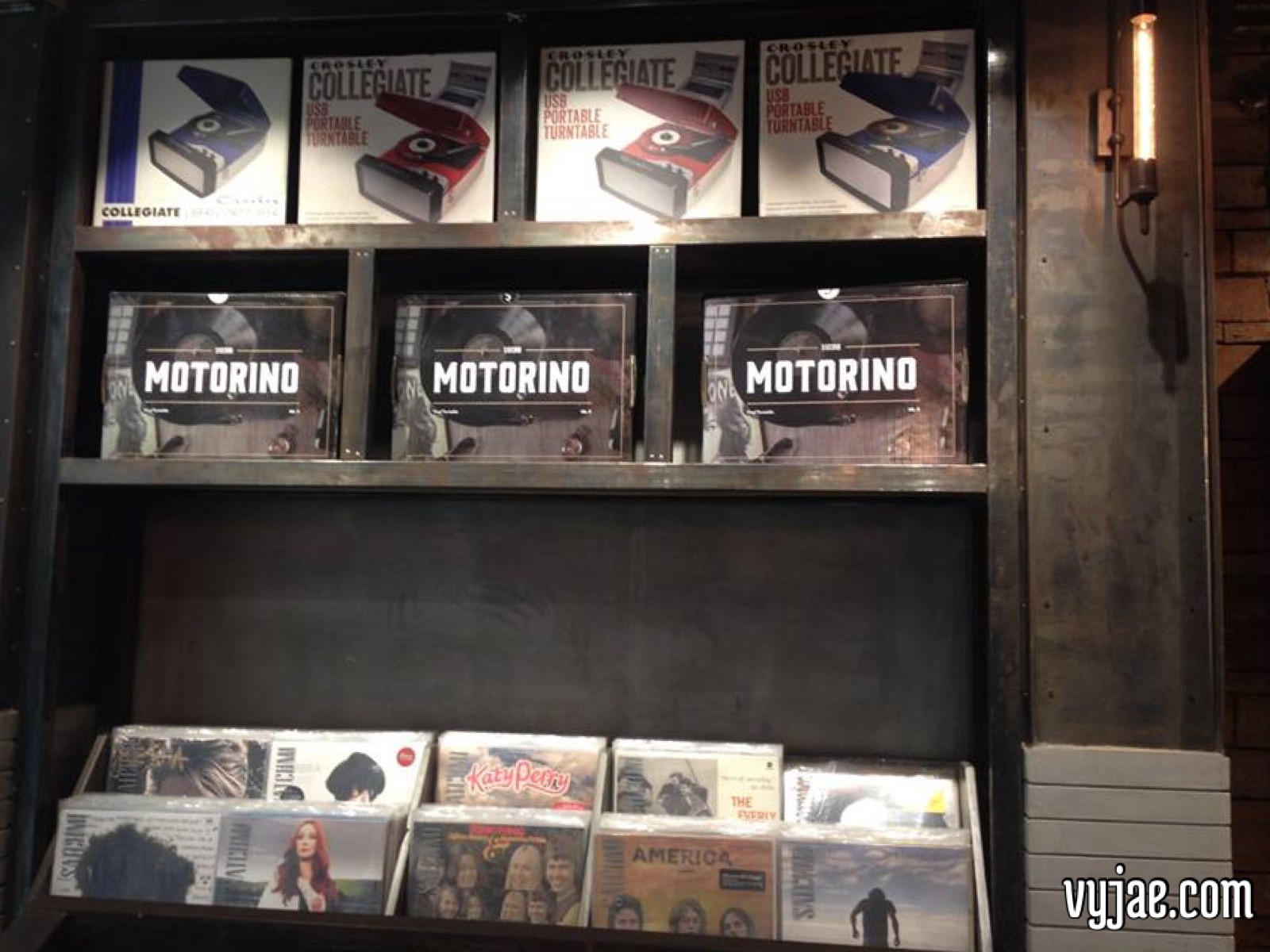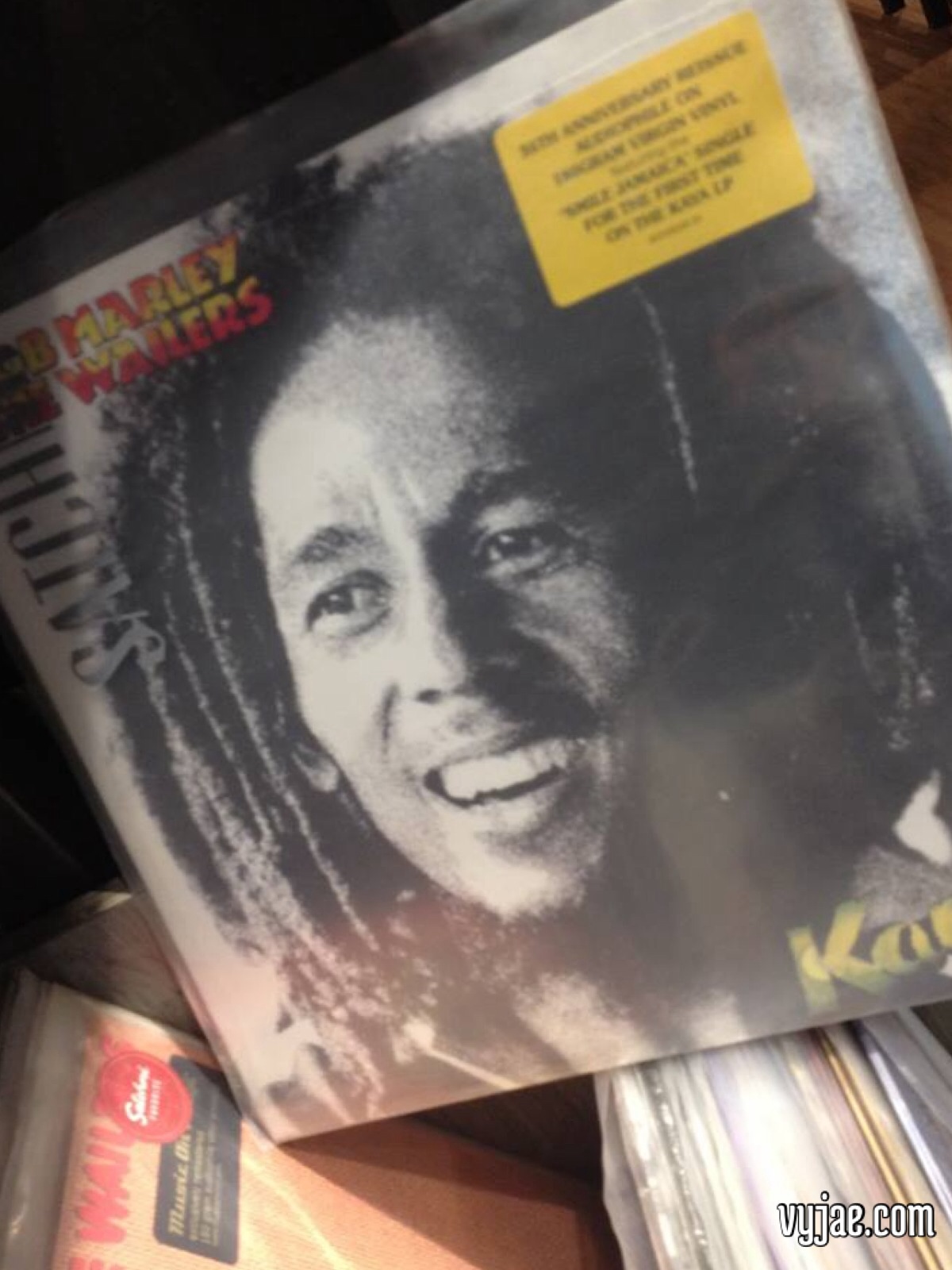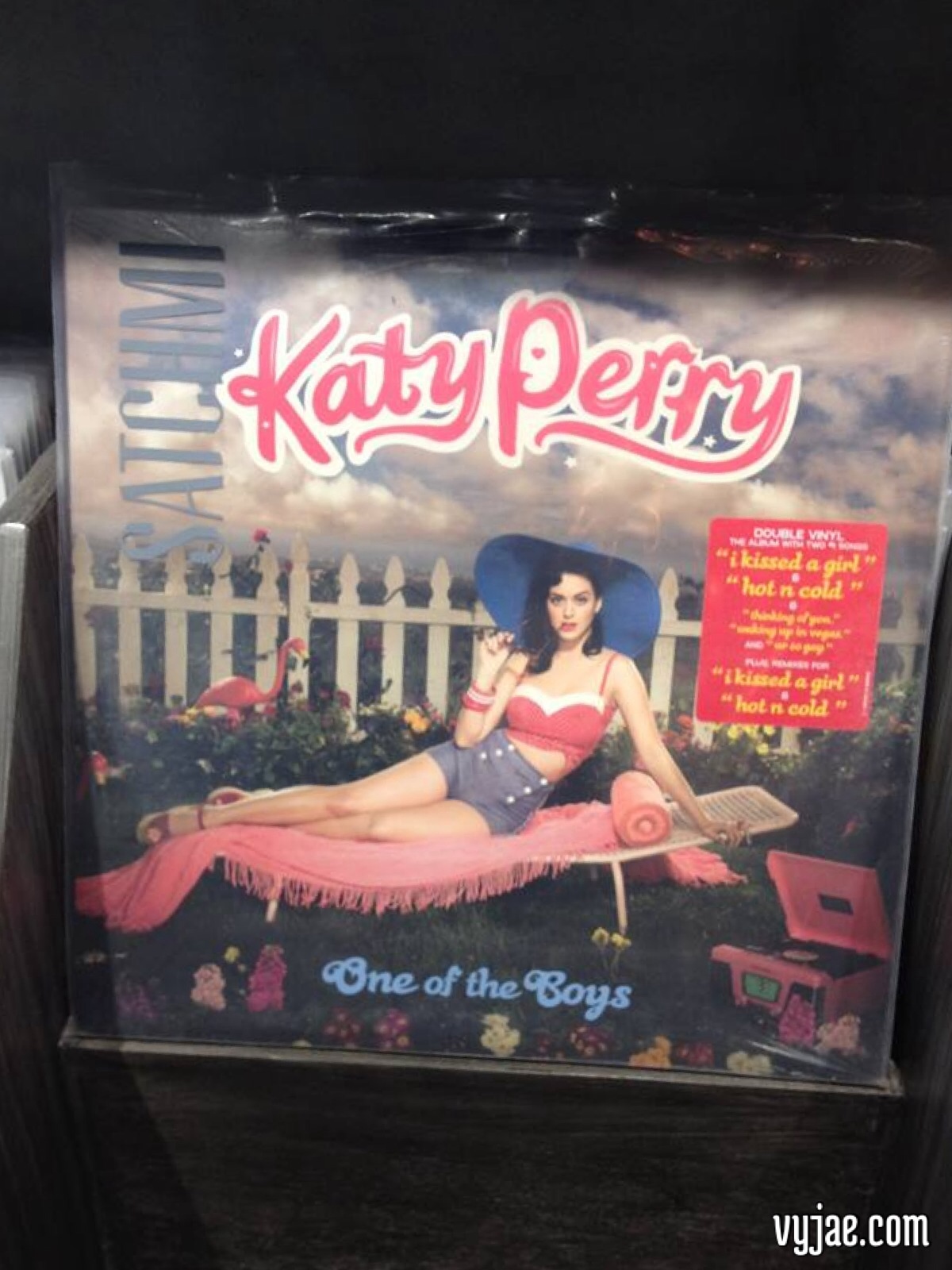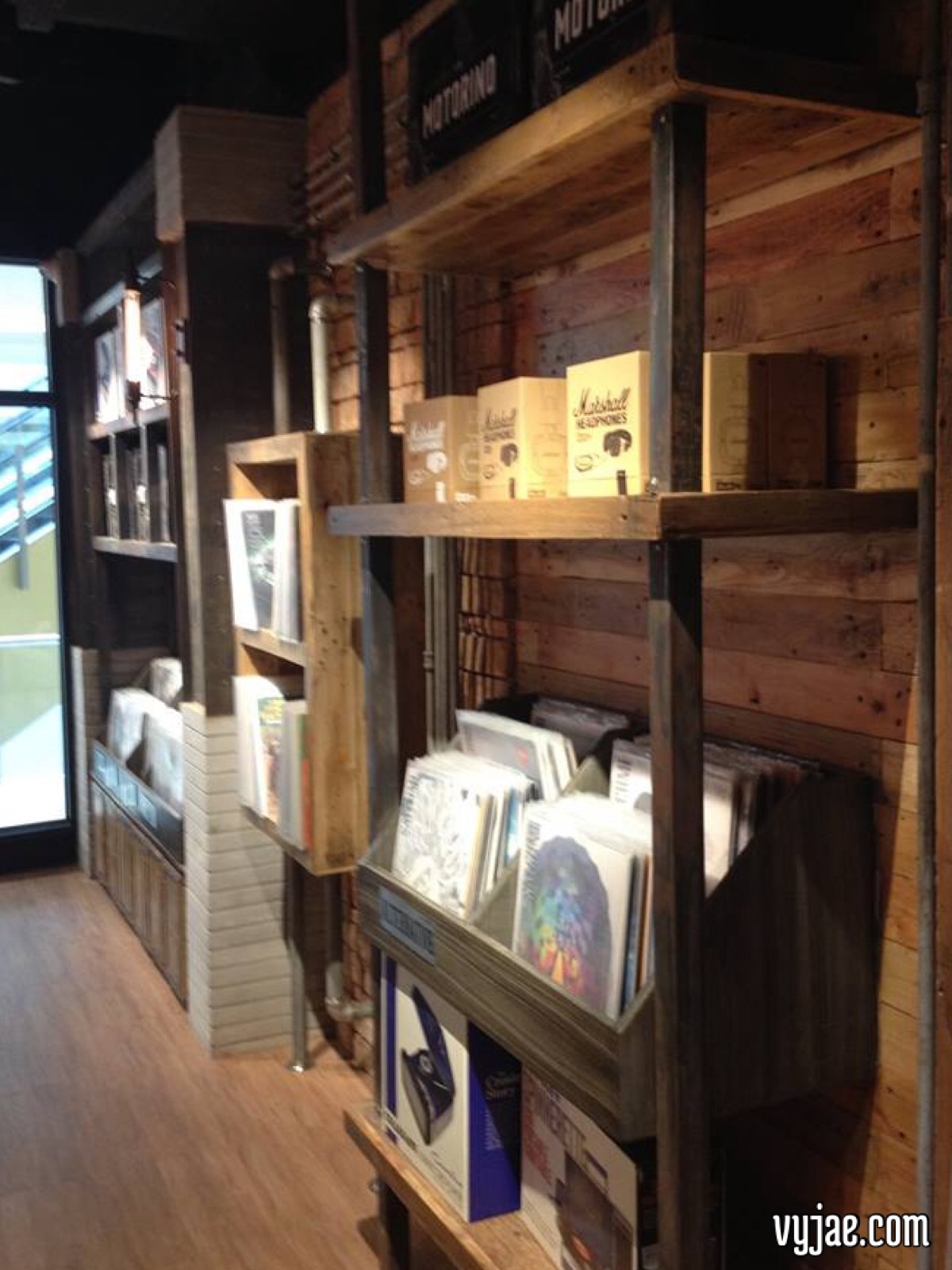 Their very cozy interior is so inviting and conducive for some quiet talks and of course some music time while sipping your coffee. They have listening rooms where you can privately listen to their demo discs. On their tables you'll see notebooks that encourage doodling, and leaving well wish messages or suggestions, proof that the persons behind this are very service oriented, they wanted to get their client's instant feedback.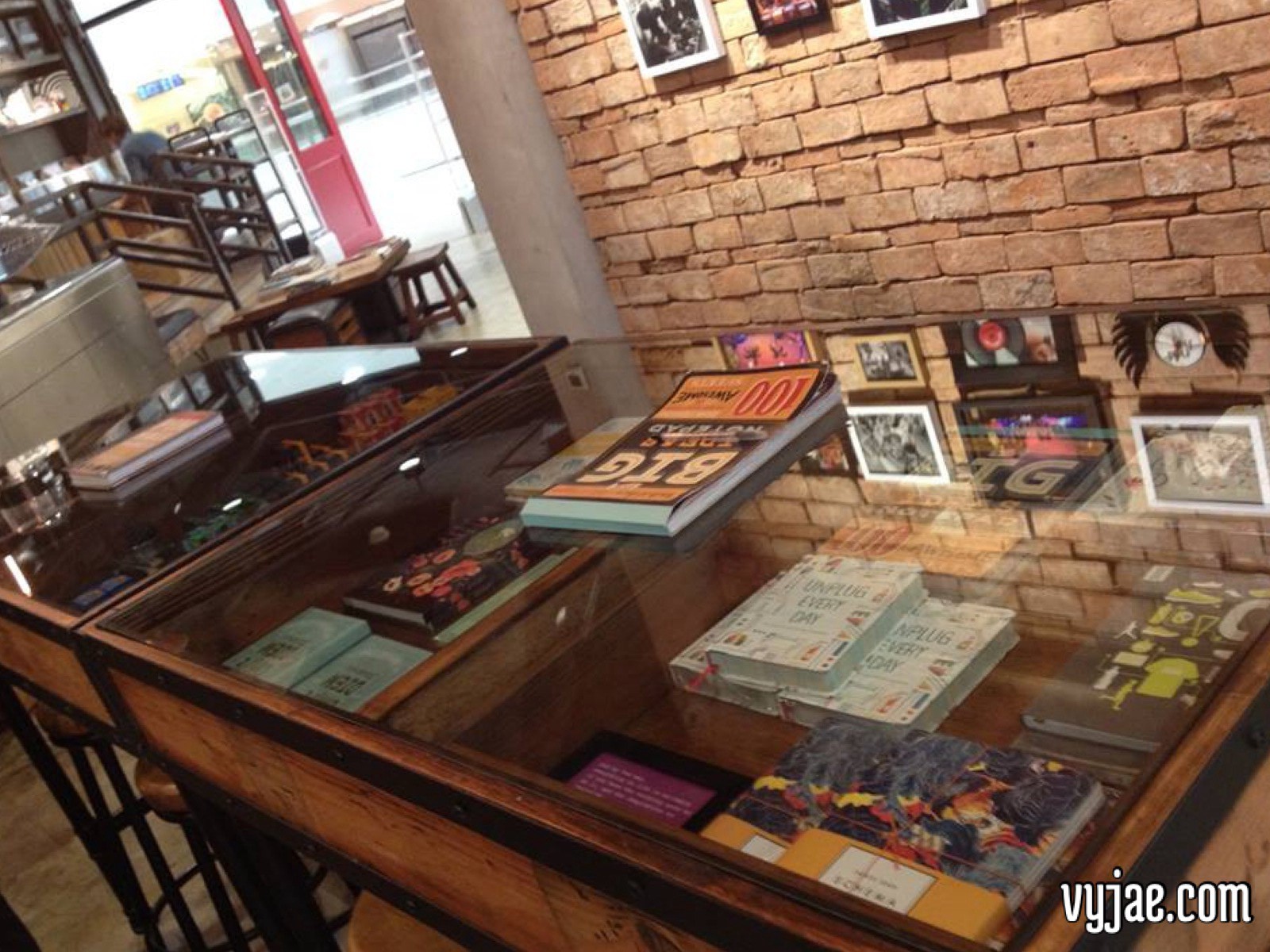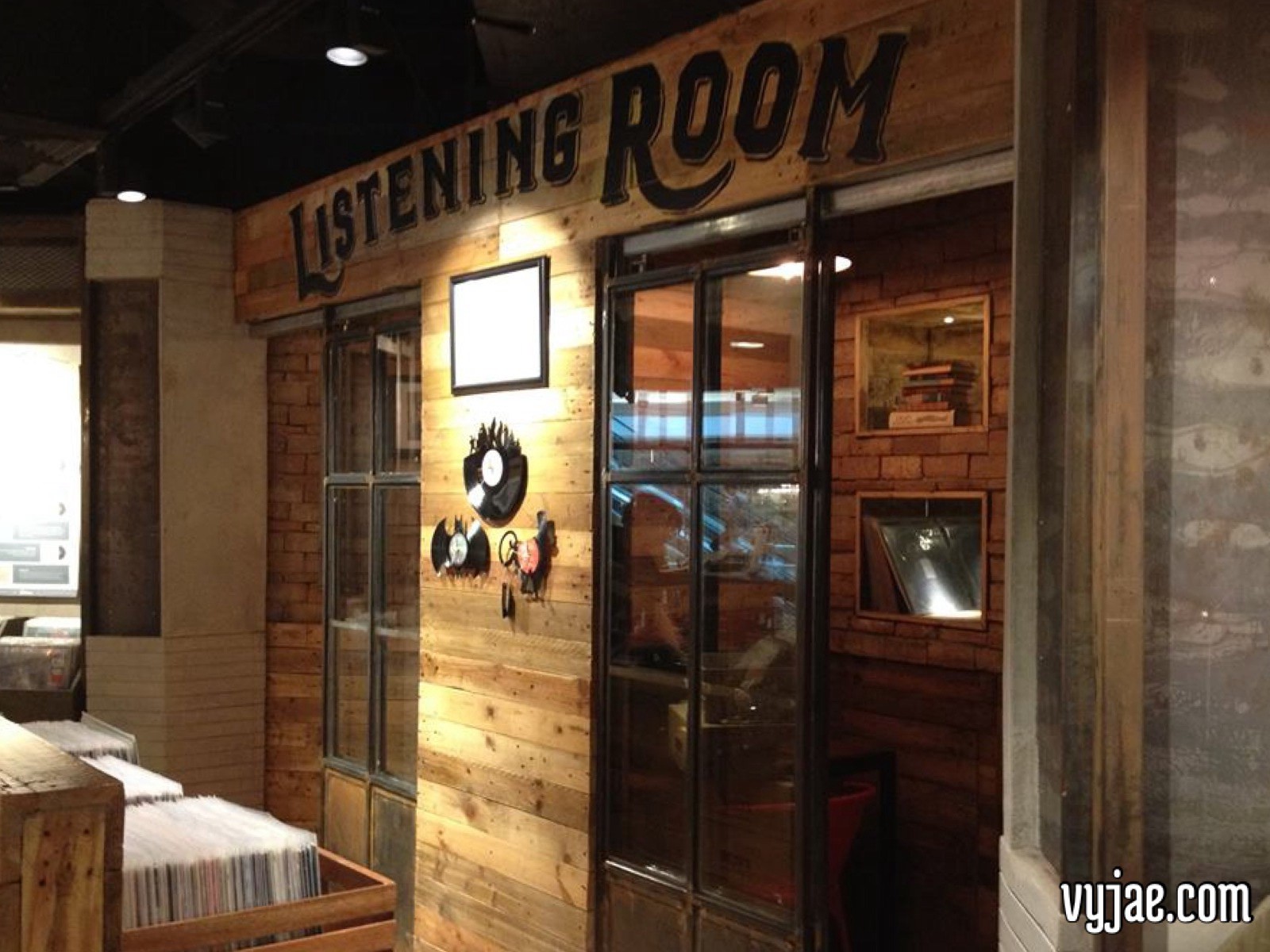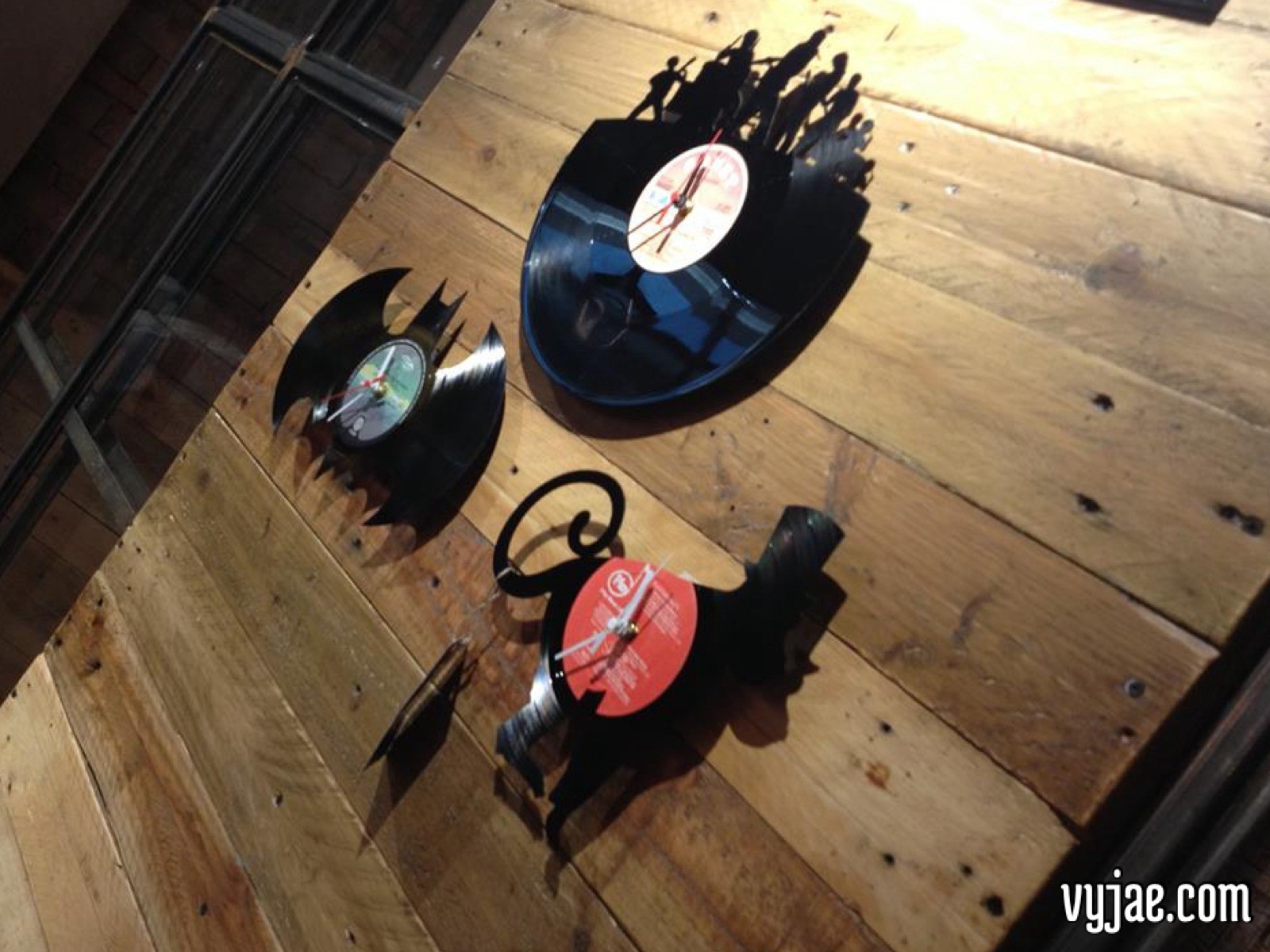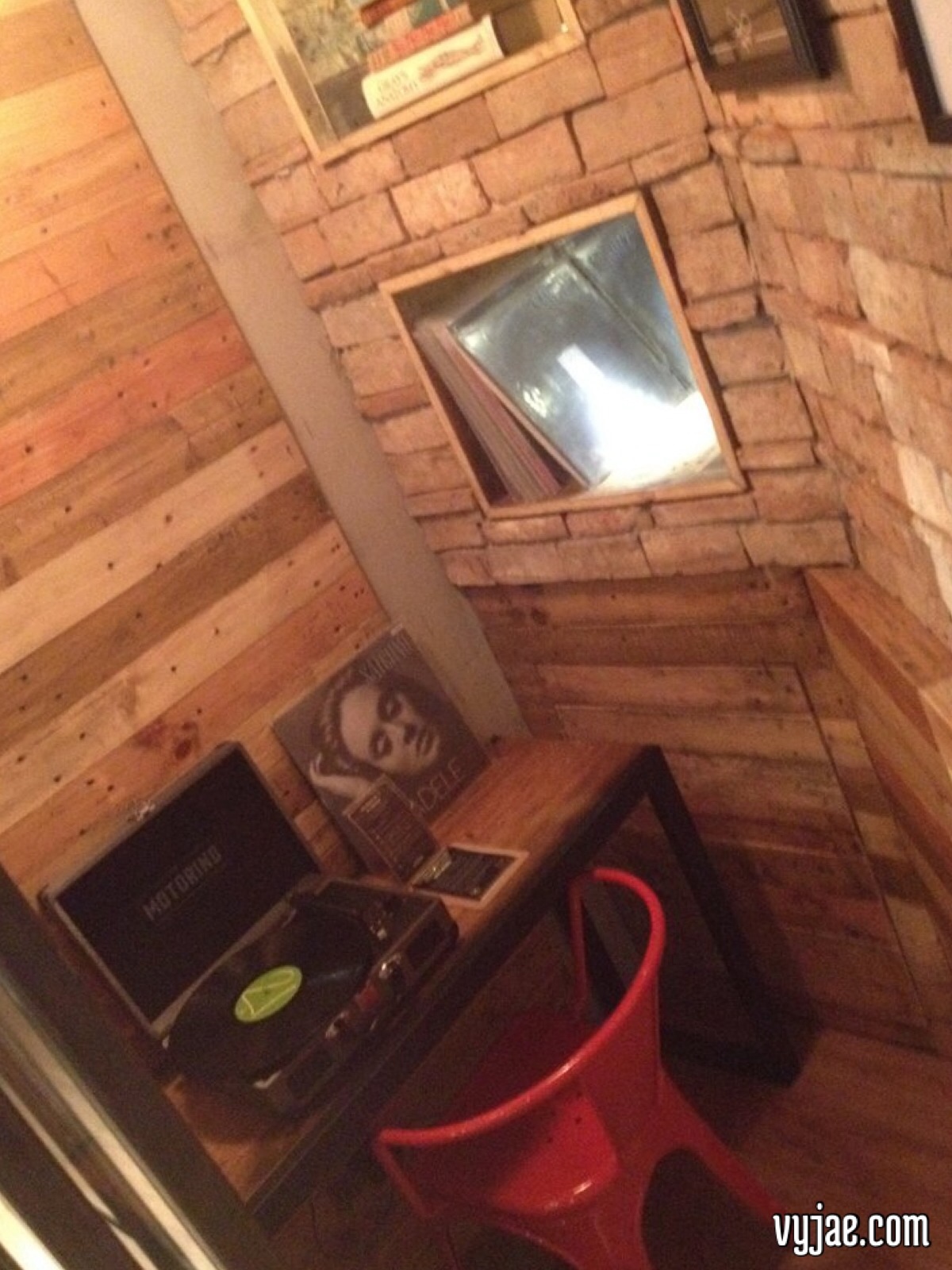 I had a hot choco (Php140) while scribbling some notes (good thing the big boss was asleep).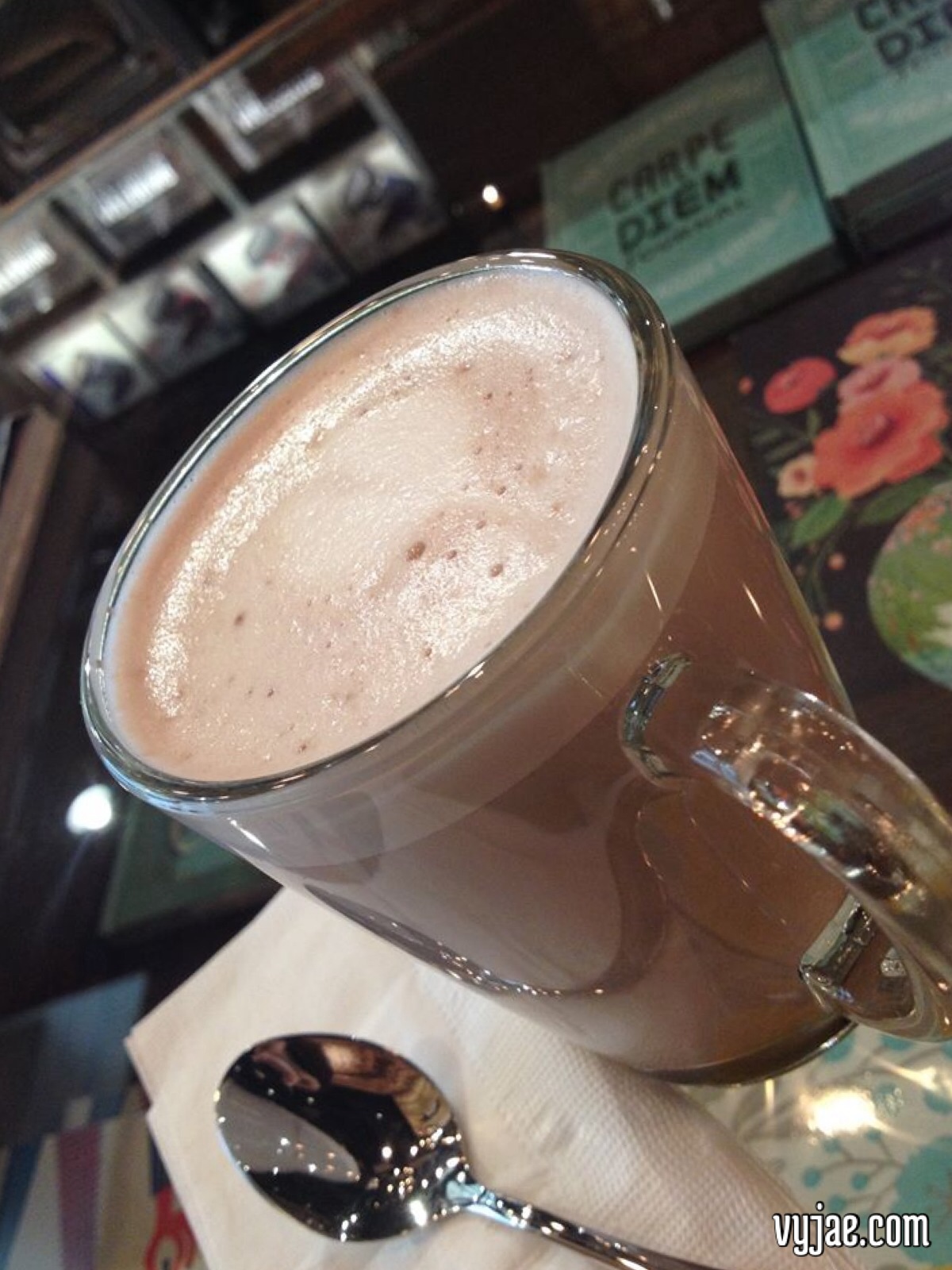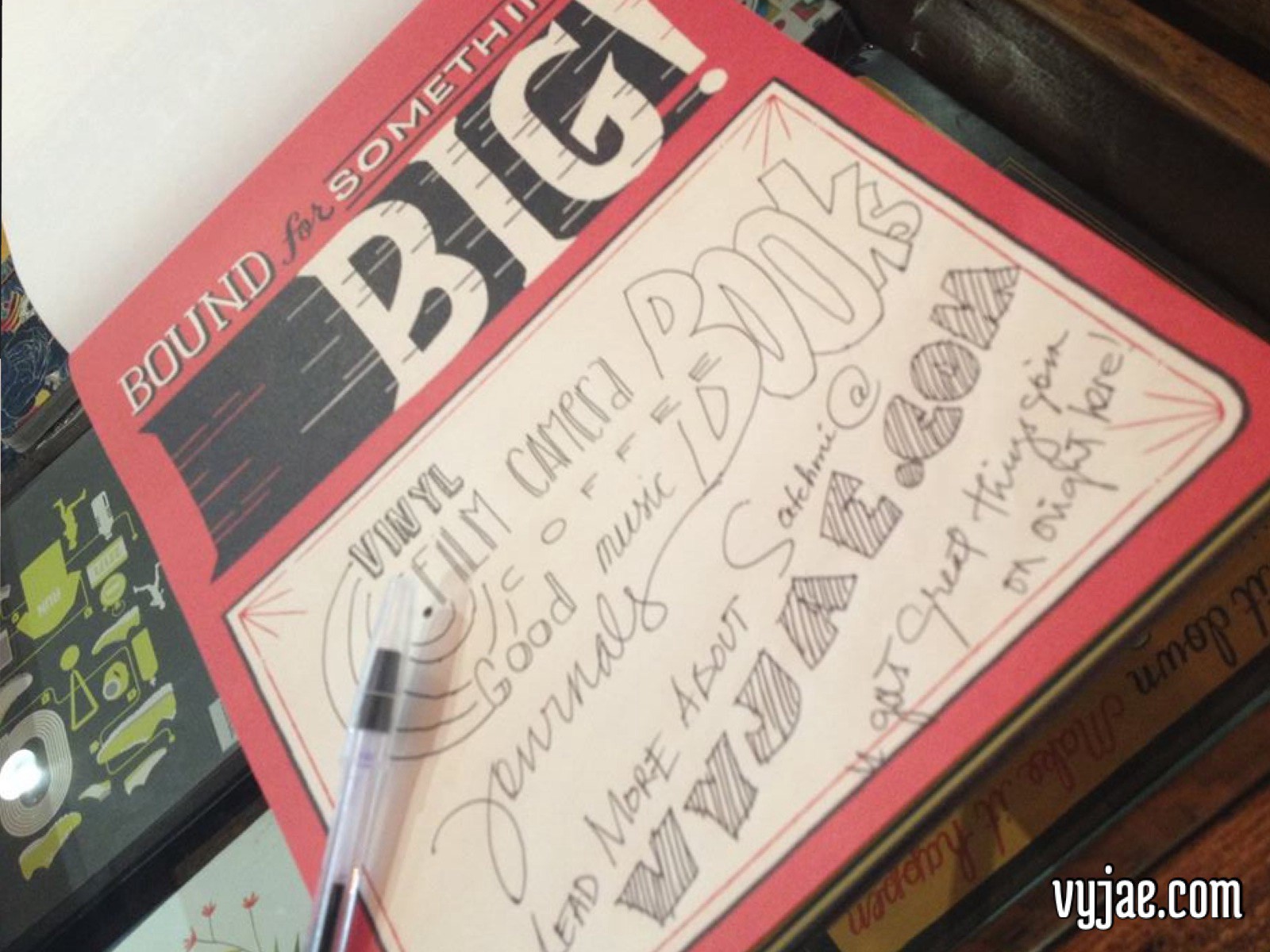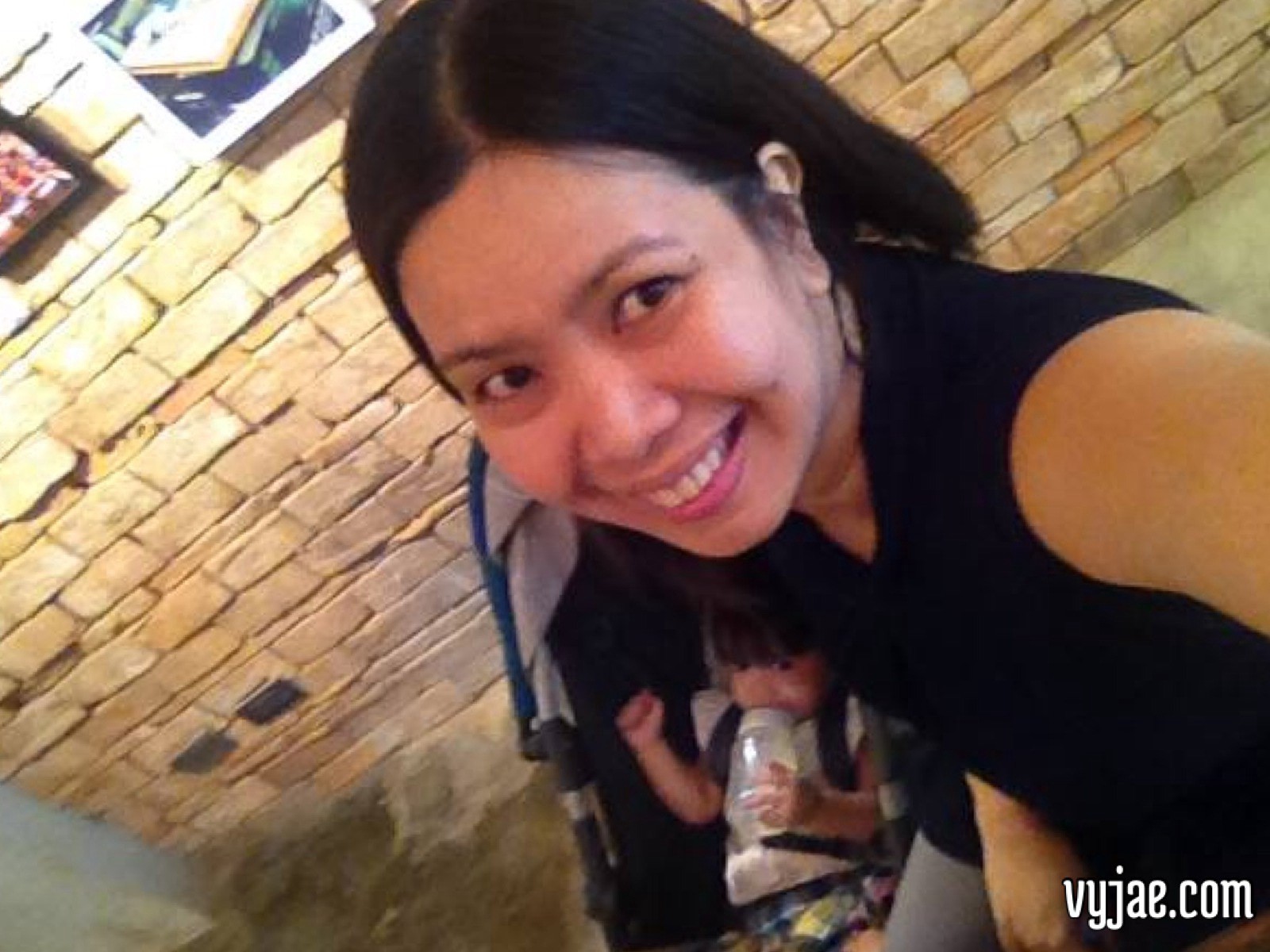 Satchmi is a must-visit, a must-see, a good place to just chill and relax for a while whether you are alone or with someone. Most of all, their records and players are worth checking out, you are sure to find a lot of good buys. The coffee is actually just an add-on to this music crib, and they offer just that. I am hoping though that they would consider adding donuts or croissant to their menu, coz if I am bringing my dad here next time, to buy a vinyl, soundtrip a bit and have a cup of coffee while at it, he definitely would ask for some croissant.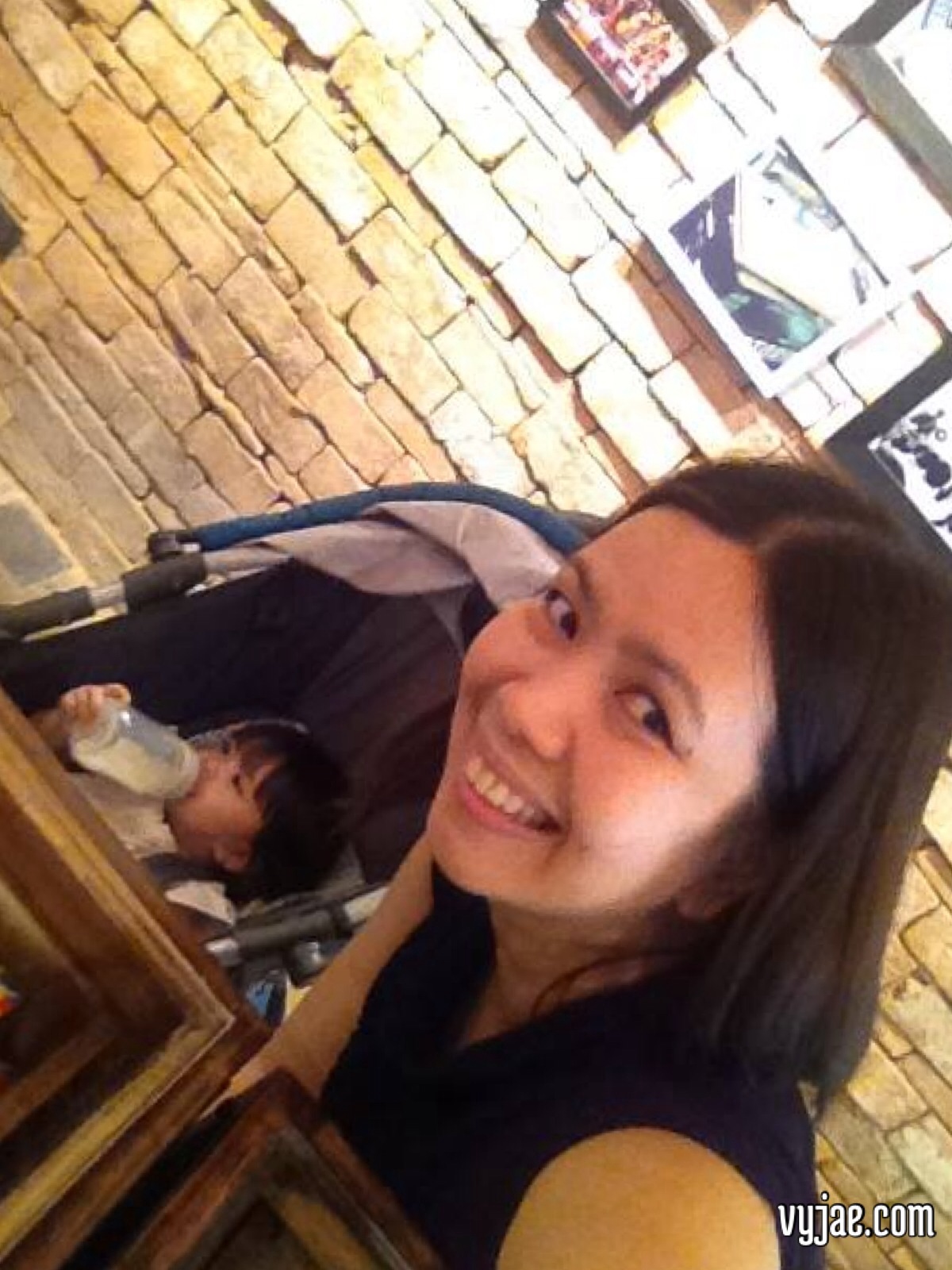 There you have it, my top picks for a coffee place. I hope you guys were somehow entertained. A disclaimer though, I was not commissioned nor asked to write about any of these establishments. What you have read are based on my own honest opinion and observations. Your comments are welcome folks!
Check my the rest of my food reviews at http://ph.openrice.com/gourmet/reviews.htm?userid=474977105
#jnv