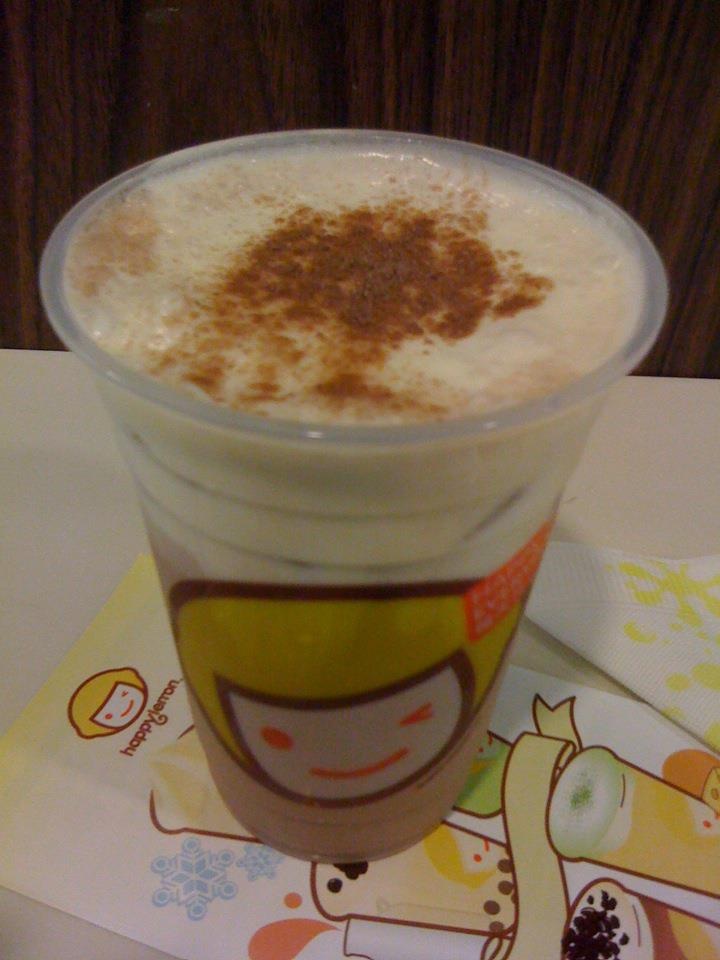 Year 2012, back when a lot of milk tea places were popping out like mushrooms here and there. I was told about this particular drink spot partly-owned by PBA player/TV Host- Chris Tiu called "Happy Lemon," and its most famous signature drink "Cocoa with Rock Salt & Cheese."
I was immediately intrigued, not entirely because of my then workmates'(Hi! Van and Dale!) persuasive 'selling' skills, but mostly because of how very unique and effective I thought its branding was- Rocksalt and Cheese on an ice blended refreshment, I mean, who would have thought of that?
As most of us may have already known, the drink is meant to be consumed without the straw to experience the layering of flavors…
I promised myself to taste as many variants but for years now that I have been frequenting their stores both in SM Megamall and Shangri-La hoping to try their other offerings, I have not tasted any of the rest of their variants other than Cocoa with Rocksalt and Cheese.
I don't know how anything in their roster of drinks can compare to the awesomeness of the Cocoa with Rock Salt and Cheese. Of course I have seen how they have played with most of their drinks, even adding ingredients such as my childhood loves- Yakult and Milo powder to some of it. But whether they are doing this in the intent of teasing customers, my loyalty remains with the Rocksalt!
My addiction to the drink became worse after I realized that Cocoa with Rock Salt and Cheese does not have "tea" in it at all! And to my surprise…it didn't actually have rock salt on it, just a hint of salt on its cheese component. Bottomline, it was the perfect drink for me and I didn't care about the number of calories I'm consuming with my every indulgence of it.
And… my now 5 year old daughter seemed to have dig that craving too. It was like love at first 'sip' for her as well.
Anyway, reading through how this post originally went on for about a few more dragging blah-blahs… I've decided to just cut to the chase, and go straight to where probably most of my readers are really after… THE RECIPE, that is.
Just a disclaimer though, I did not steal this recipe neither did I bribe any of Happy Lemon's staff to get it, well, to be honest I did try to squeeze some information but failed. I am not even sure if I am doing this right, although it tasted sooo right. And so, I am sharing it with you.
So here you go…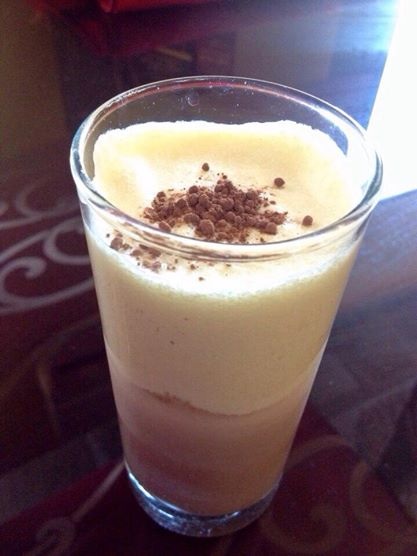 Cocoa with Rocksalt and Cheese Happy Lemon style
Cheese: half a bar of creamcheese; 1/4 cup of condensed milk; 1/3 cup of whipping cream
Cocoa: 1 tablespoon cocoa; hot water; 1 tablespoon sugar; fresh milk; ice cubes
To make the cheese, simply mix the three ingredients using an electric mixer. For faster mixing, soften the creamcheese first. Do not overdo or underdo the mixing otherwise it will either get too thick or too soft it will sink.
To make the cocoa, simply get a mug put in the cocoa and sugar add a little hot water then mix. Once it's blended, transfer it in a tall glass, add milk and the ice. Carefully put the blended cheese on top of your cocoa drink using a spoon (work on the side). Sprinkle a dash of sifted cocoa powder on top and tadaah! you got yourself the awesomest drink in town!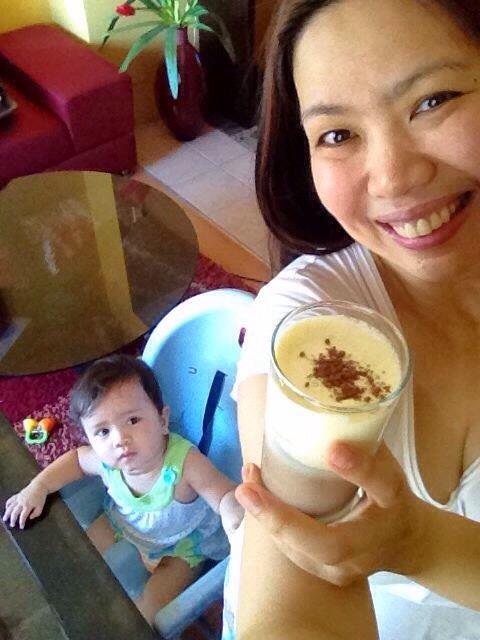 TRIVIA: Did you know that Happy Lemon's origin is China? And its signature drink Cocoa with Rock Salt and Cheese has been considered as a testament to Chinese creativity? It is China's version of chocolate milk with foam. Some call it a "cheese creamsicle" or cocoa, rock salt and cheese blended into a cup of milk.
Let me know if you tried this recipe, and how it went, okay? Bye. #jnv