Throwing a birthday party for kids on a shoestring budget doesn't have to look scrimped and pinched. For frugal parents who can't or doesn't want to host a full-blown birthday carnival that will leave young guests gasping from sheer excitement.. it doesn't mean that the celebration has to suffer.
There are plenty of ways that a celebration can fit nicely into a modest budget, and the birthday girl or boy, and the guests, still have a blast.
Here are some money-saving moves, from non other than the most frugal mom this side of town, me.
First thing's first. Instead of focusing on what you can't afford, think creatively about what you can do, even on a small budget. You might end up throwing a bash that's more personal and meaningful for everyone.
1. Pick an inexpensive venue. Save a lot of money by looking for low or no cost party locations, such as: Your house, or possibly a friend's or relative's; a local park; a community clubhouse. A party in the park is unlikely to be spoilt by a little light rain, so you can plan an outdoor party and use a canvas gazebo to protect the food, just in case. However, if the birthday is at another time of year, the weather will be more variable so you will need a venue. Consider the availability of parking slots for the convenience of your guests. Shop around for your cheapest local venue, until you get the best offer, you can always give it a lift with balloons and buntings. Some fine dine restaurants in Metro Manila offer kiddie birthday package that is surprisingly inexpensive, like at Cravings Restaurant in Shangri-la Plaza Mall, where the package include balloons & decors, party games, lootbags, a cake and even a host, aside from the food and drinks for 30 people.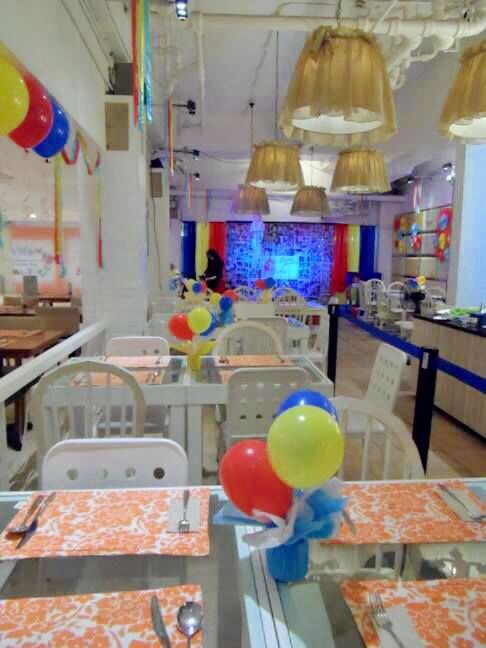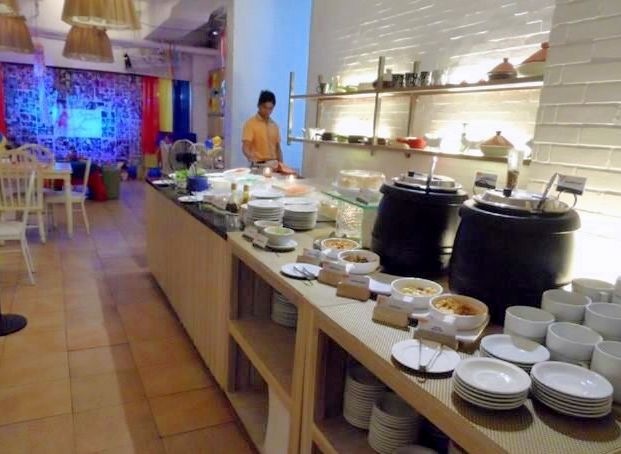 2. Pick a theme. Having a theme to work with can help guide your party planning. While not strictly necessary, it's fun and can lead to creative party decorations, games, and food.

You may opt to come up with a life-size streamer of your child's photo through the year in a collage, this, in leiu of an AVP presentation for guests to view in their own time during the party which by experience they seem to appreciate more.
3. Think big by thinking small numbers. Keep the birthday bash small, and the number of guests to a minimum. Usually between 10-15 kids is plenty. Consider that these kids will probably bring 2 to 3 chaperones with them, including their parents and their yaya. Do the party in the afternoon, so you only have to do snack foods. Family and friends should understand if you can't serve a full-blown dinner at a child's birthday party. But if your budget only allows for cake and ice cream, don't hold the party at 5 or 6 p.m., a time when guests have the right to assume something hearty will be served. Have the party at 2 or 3 p.m. instead, and call the event a 'tea party' or 'dessert party' on the invitations so guests don't show up with empty stomachs.
4. Facebook it. Send e-mail invitations or make your own paper invitations using craft supplies you already have. Luckily, we are on a time where invitations is just a click away on social networks. The upside of this: you can get your guests involved by asking suggestions, or referrals on suppliers that you may need; you can easily get their confirmations/RSVPs; and lastly, you can easily post updates or any changes regarding the event. For instance, you can announce to come in costumes, and tell them that you're giving away a prize for the best costume. You can even post samples or costume ideas that fits the party.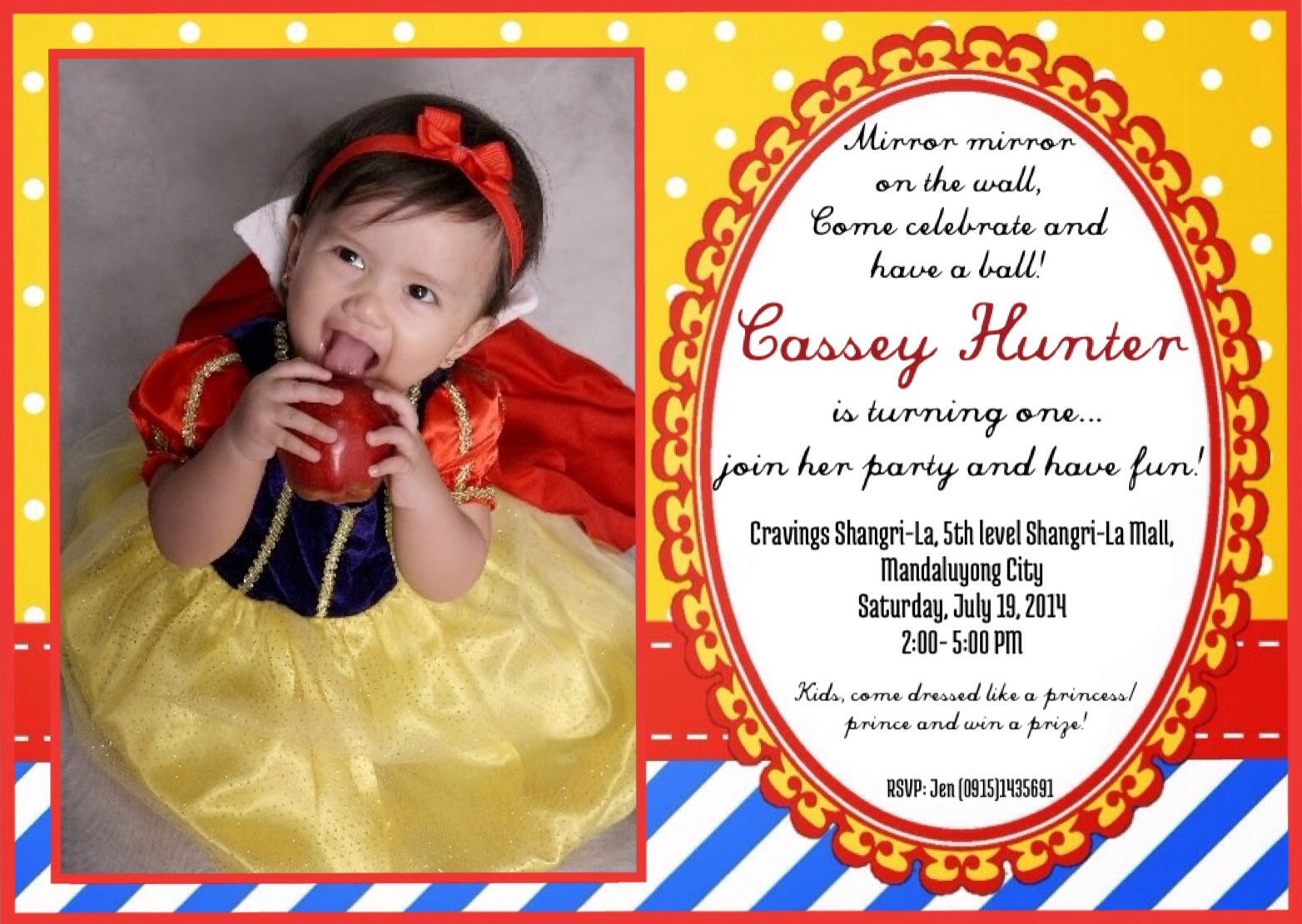 5. Go Generic. It is one of the necessary tricks to downsizing party expenses. Keep in mind that products with licensed characters on them usually cost more than generic ones. If your daughter is eyeing a Barbie-brand piñata for her pretty in pink party, for instance, explain to her that the pink flower hanging nearby likely costs less and fits the theme just the same. Betteryet, make your own piñata, choose a design that matches the theme, it can also be the child's age or the first letter of your child's name. Since the papier-mache takes a day or two to dry out, you'll need to prep those beforehand. It's more fun to decorate and fill your own piñata, the trick is to involve your child in it and I guarantee a more enjoyable pre-birthday treat.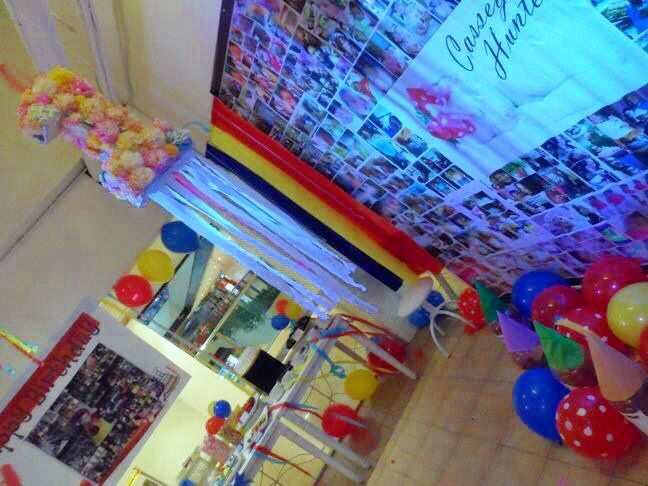 If your child's heart is set on a Disney Princess theme, buy generic plates instead that matches the color motif, go with plain or printed cups, napkins, straws and other paraphernalia. These generic paper items usually looks classier than the character branded ones.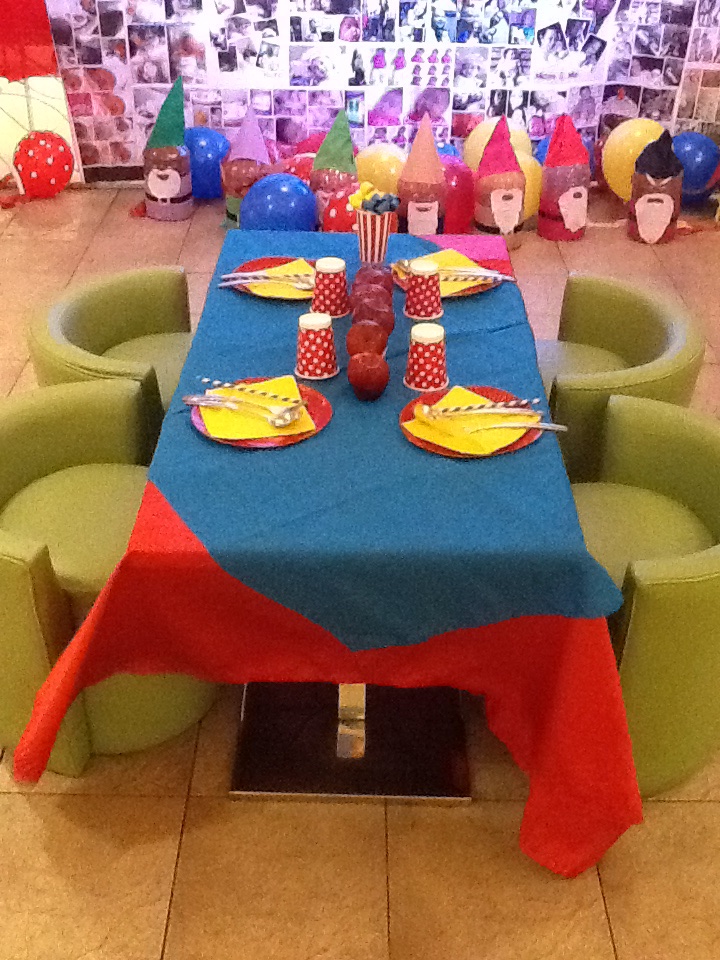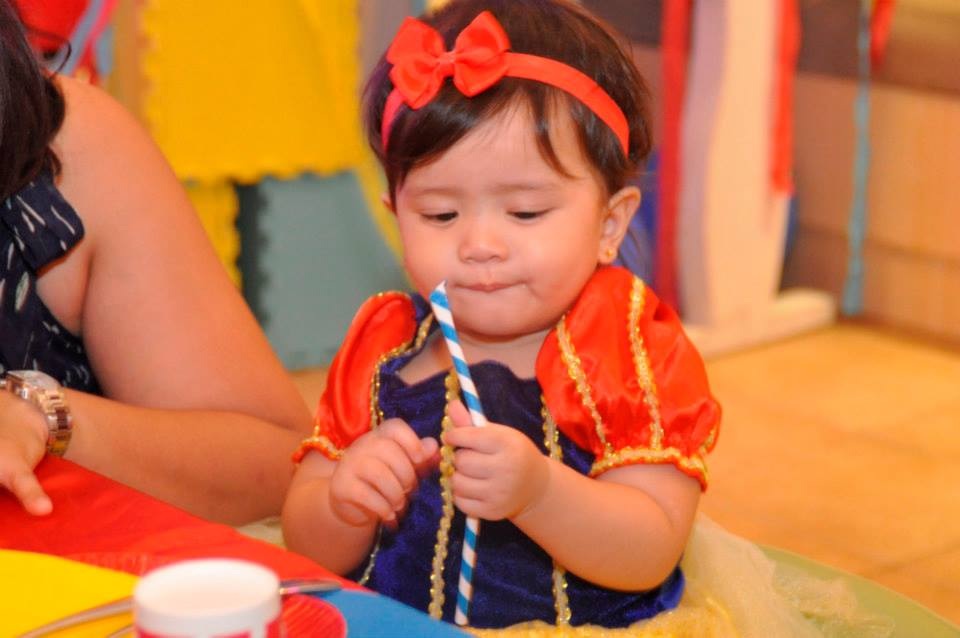 6. Do it Yourself. Convenience costs money, and we sometimes forget how easy it would be to make party supplies ourselves. You probably have the craft items on hand, for instance, to draw a picture of a donkey on a cartolina paper, pin it to a wall, cut out tails, and then add a piece of adhesive tape to each tail as the kids take turns pinning them on. You can be creative by thinking of a character that matches your theme, in my case, Pin Dopey's Nose and the Evil Queen's Heart of a Pig.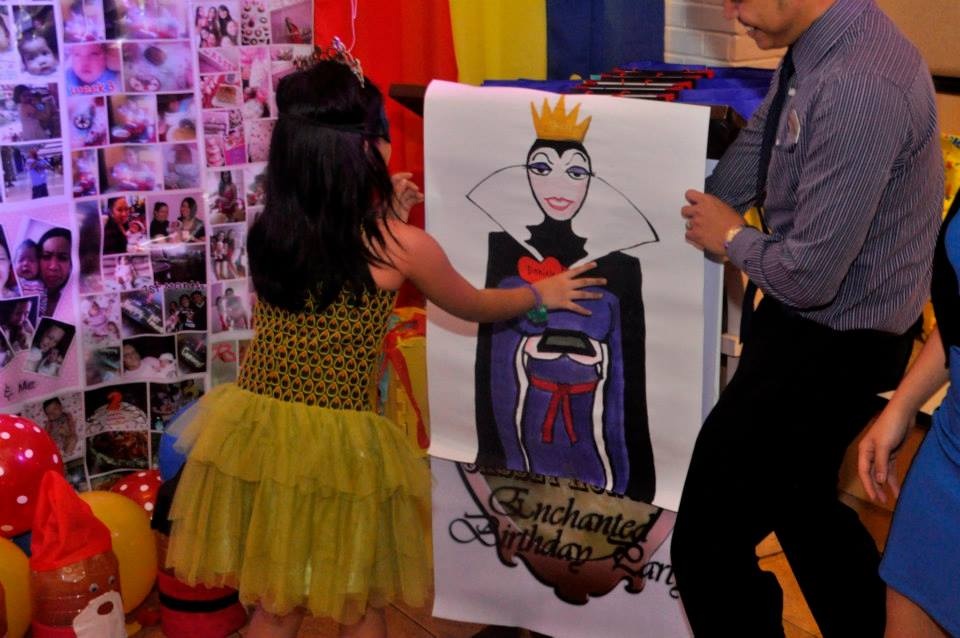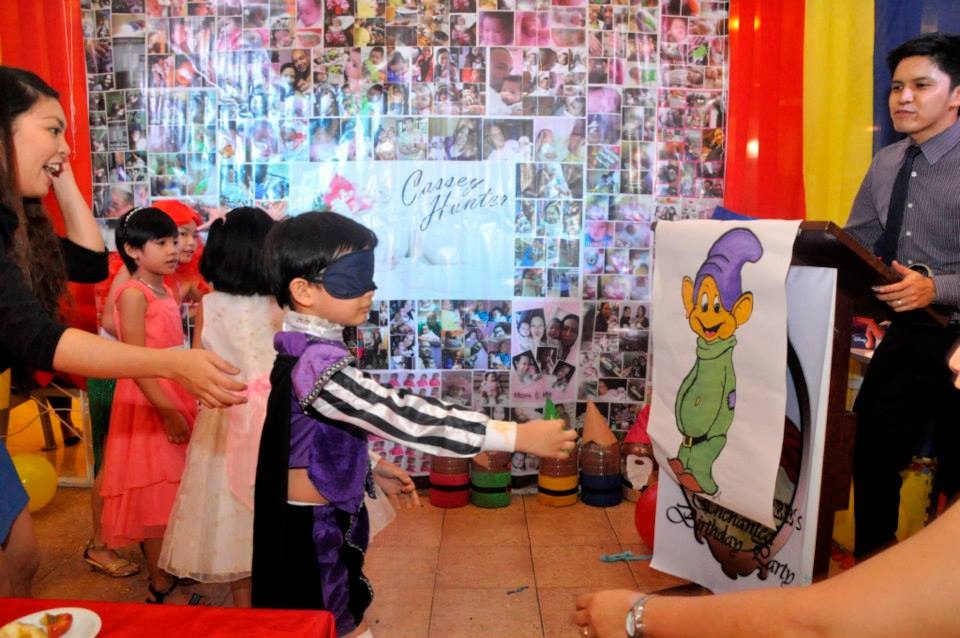 Professionally-made cakes can be expensive, too, whereas making one yourself will probably costs you less than Php1000.00. Google and read up on basic skills for making and decorating cakes. Then, enter search terms such as "Snow White birthday cake" and see an array of ideas that you can choose from.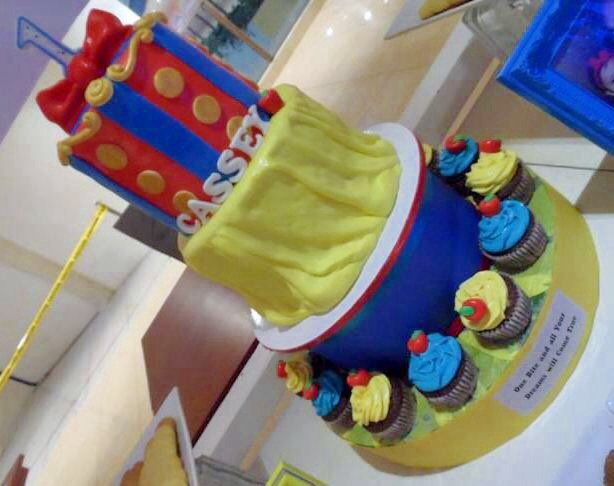 DIY with dessert bar is a blockbuster at any children's party. Baking your own cake or cupcakes will take a little more time, but you can save big. It's important however, to find a good supplier for little things like your gummy candies and jelly beans. A way to get creative is to put labels on each item in your dessert bar that fits the birthday theme.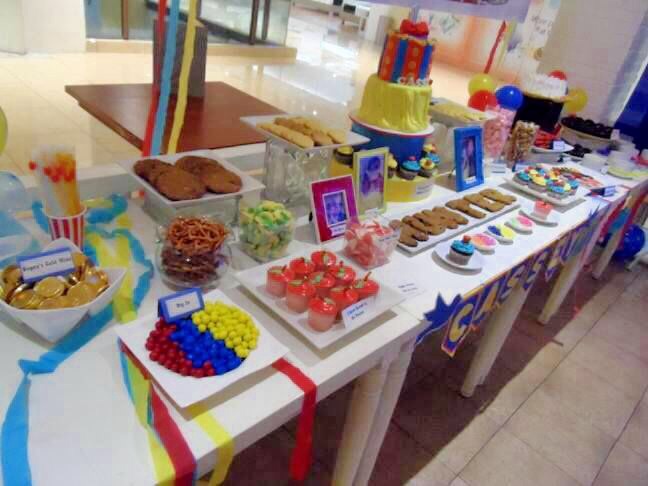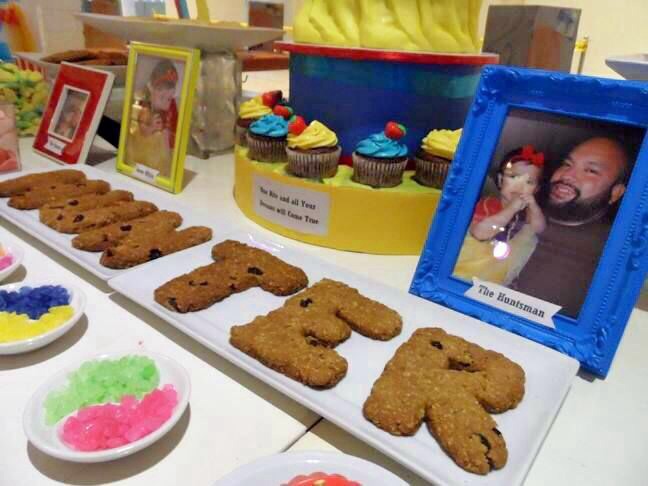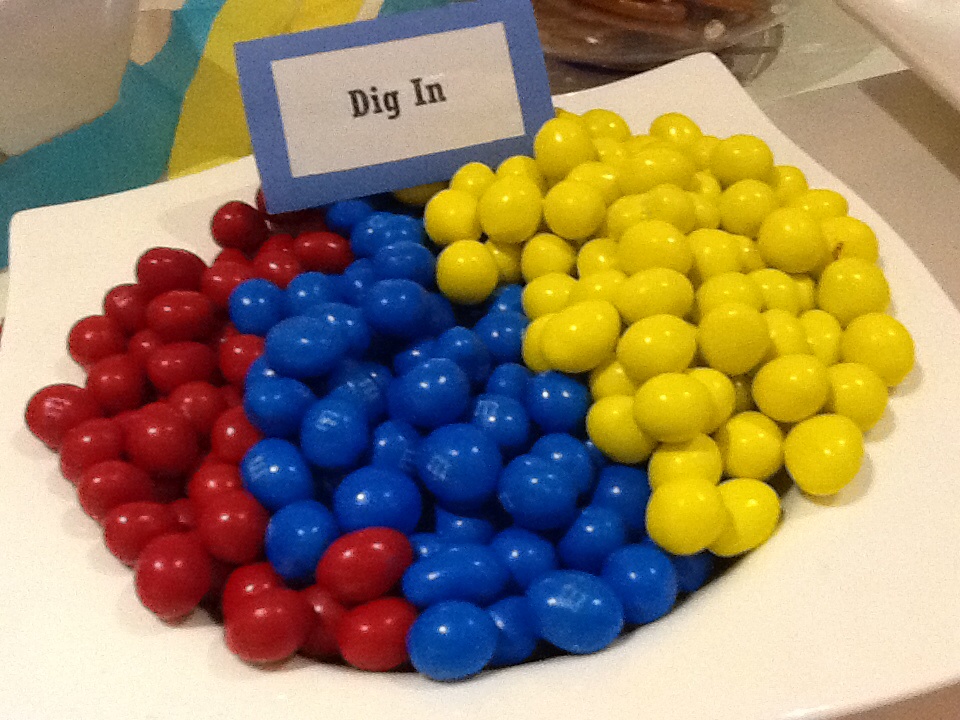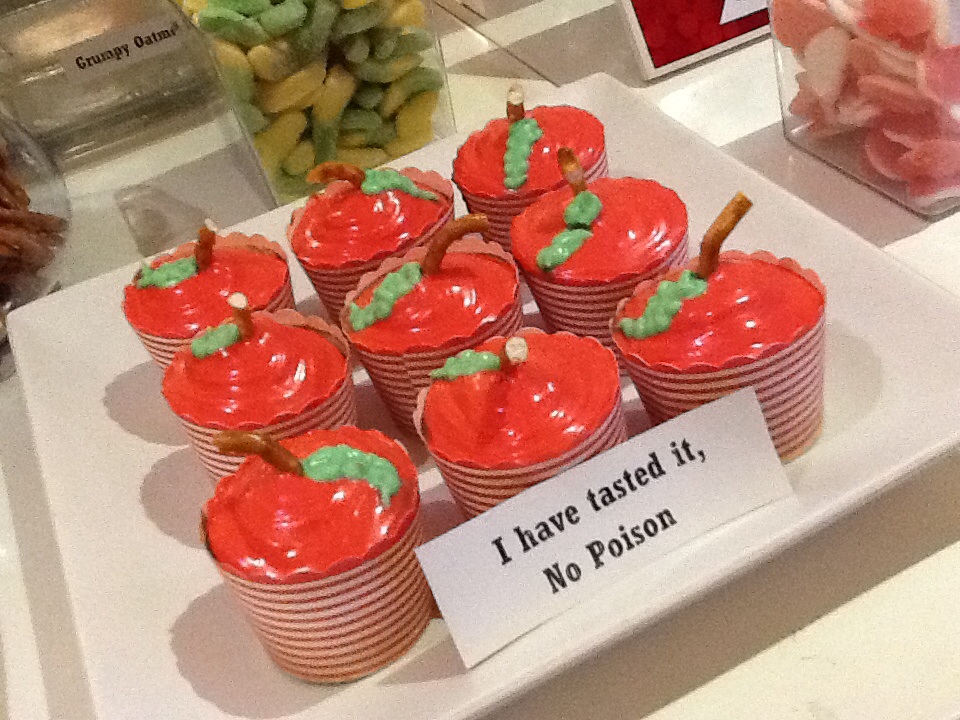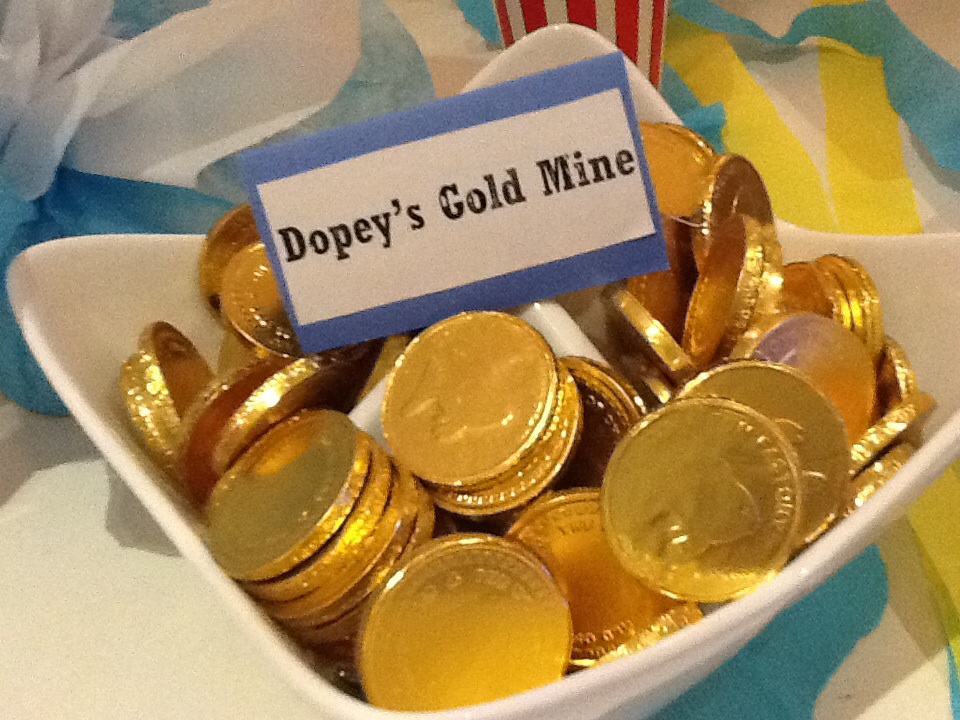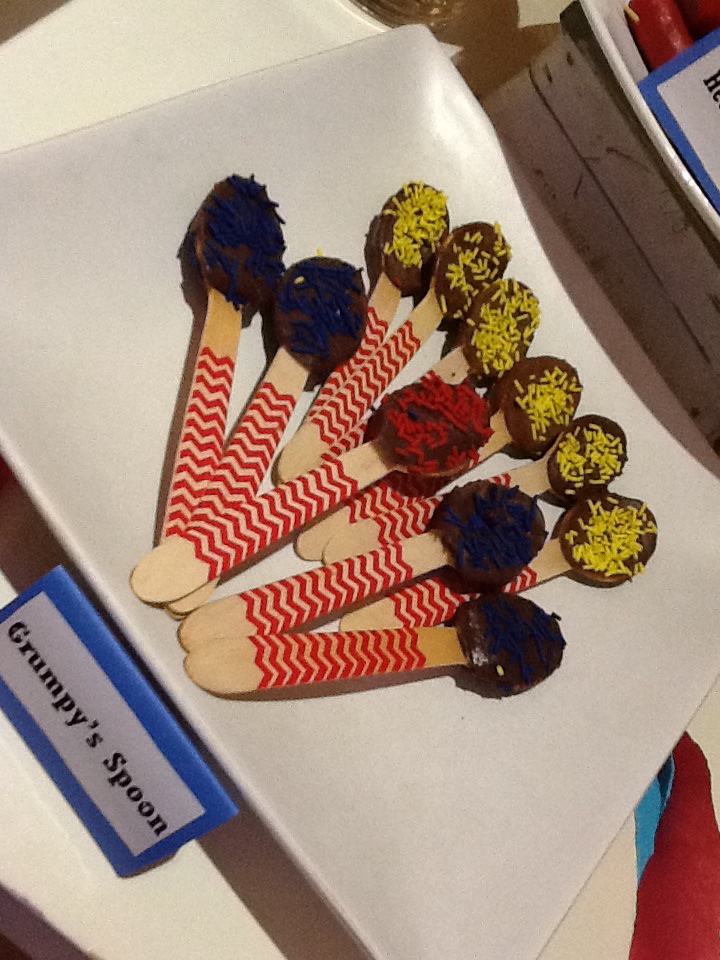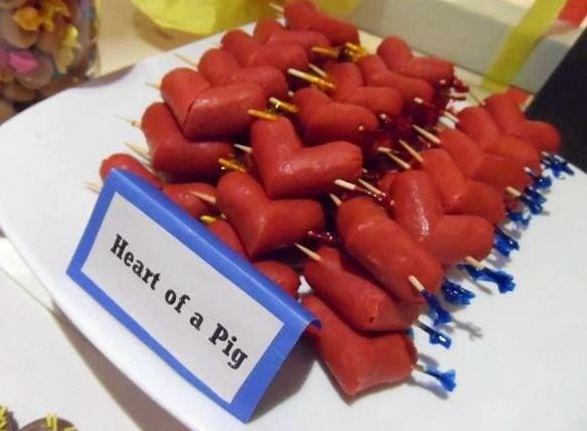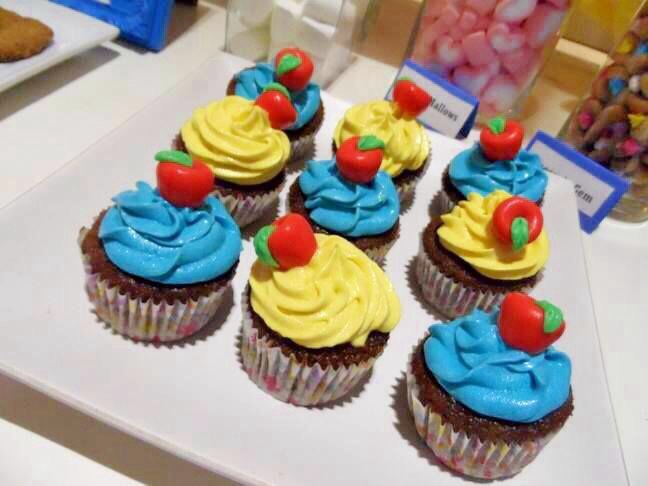 Cupcake decorating on parties is becoming popular. Prepare some undecorated cupcakes and let the children give them their own personality with a frosting and some sprinkles. Then pop them in a zip-lock bag for a yummy going home treat.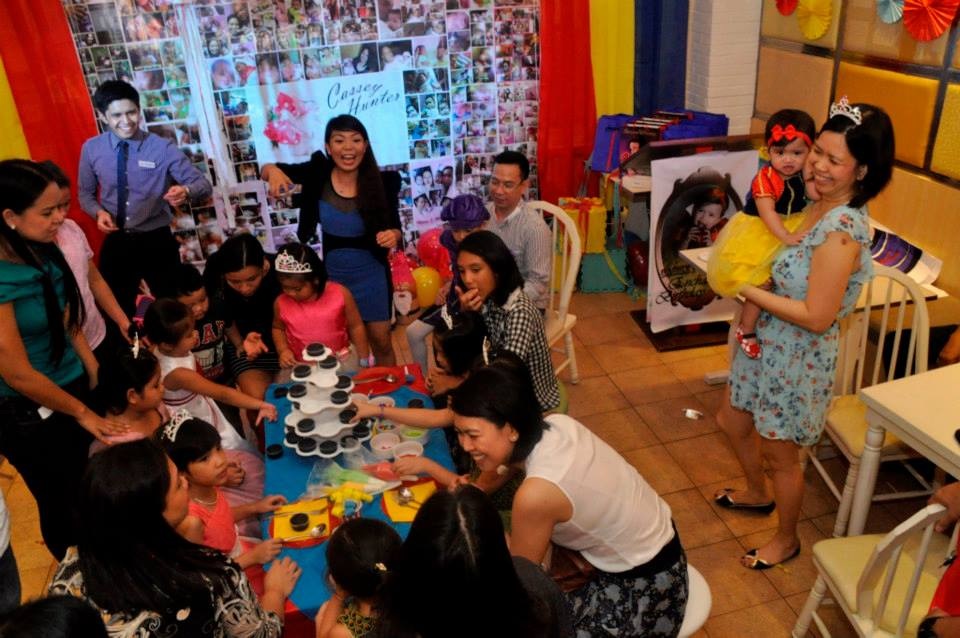 DIY Lootbags party hats and trinkets. To give your lootbags a more personalized touch, make your own. Buy cartolina or use generic brown paperbags, and jazz it up to match the theme. You can even opt to make trinkets out of polymer clays, if you have the skill and time to do it.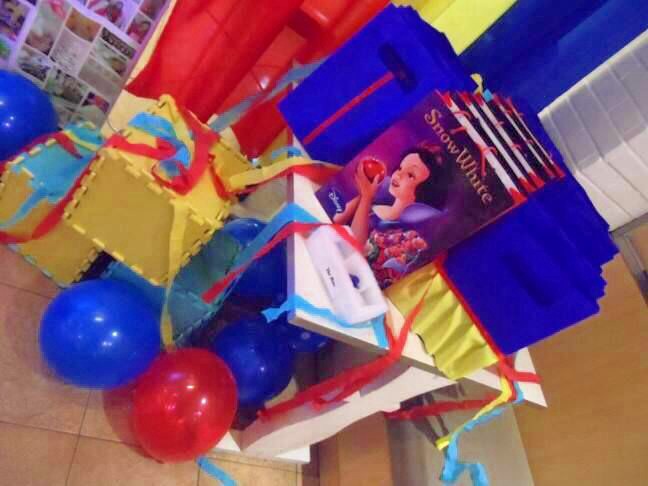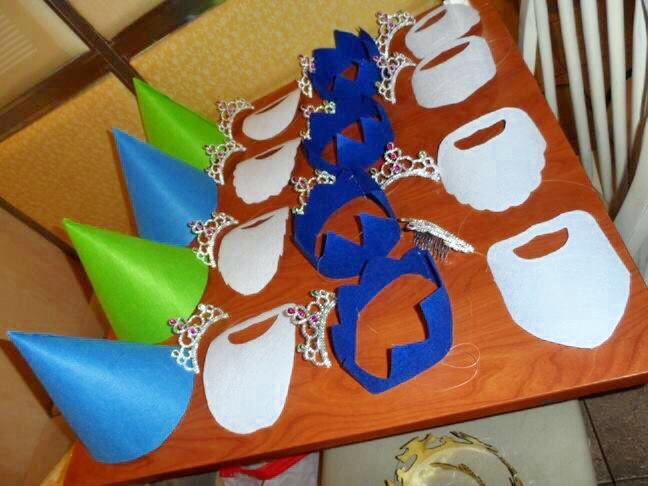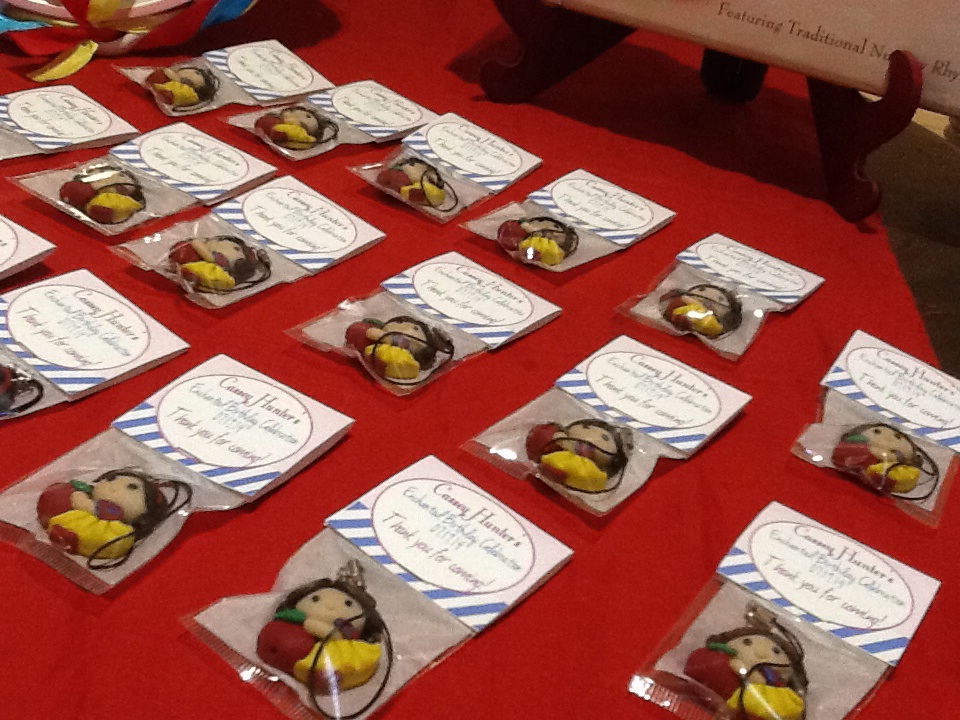 7. And finally, instead of hiring a birthday entertainer, enlist any family members or friends with interesting talents or prepare your own games and activities to match the party theme. Some families feel pressured to hire professional entertainment, such as magicians, clowns or mascots. Ask your child's favorite uncle instead to dress up in a clown suit. Take up offers! When it comes to parties, most family members love to jump in and help. If someone offers, don't push them away! Any contribution will make this event more affordable.
Another idea is to gather up costumes from your friends' children before the party, set up a dressing area in the house, and let the kids entertain themselves. Or as i did, tell your guests to come in costumes, and give out a prize for best in costume. Believe me, some parents are really competitive and would want their child to win at this, you'll appreciate the effort. Tell them to be innovative and creative, have the right props for the party and your children won't notice that the their favorite Mascot, Magician or Boyoyong Clowns went awol this year.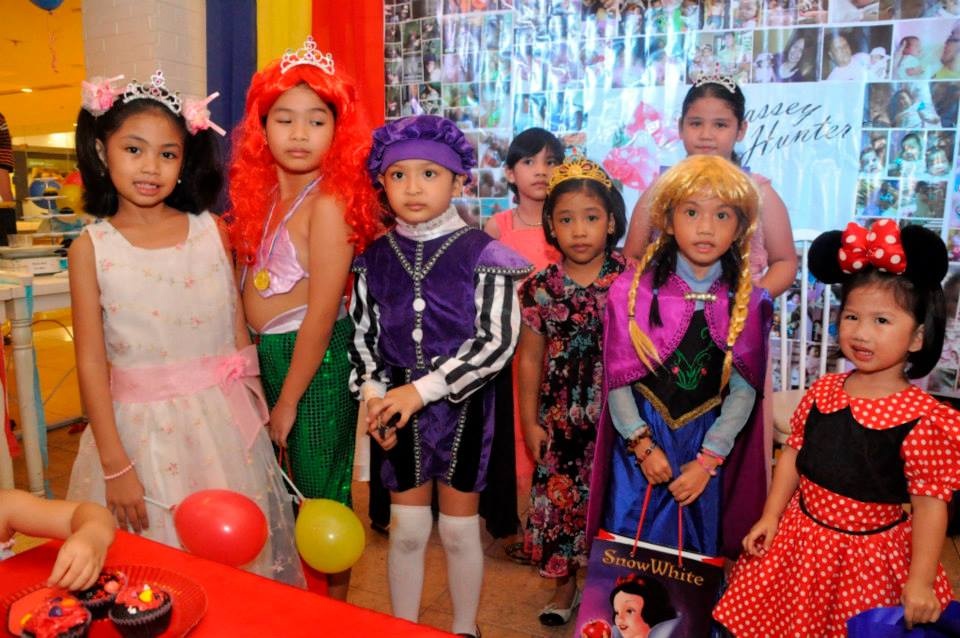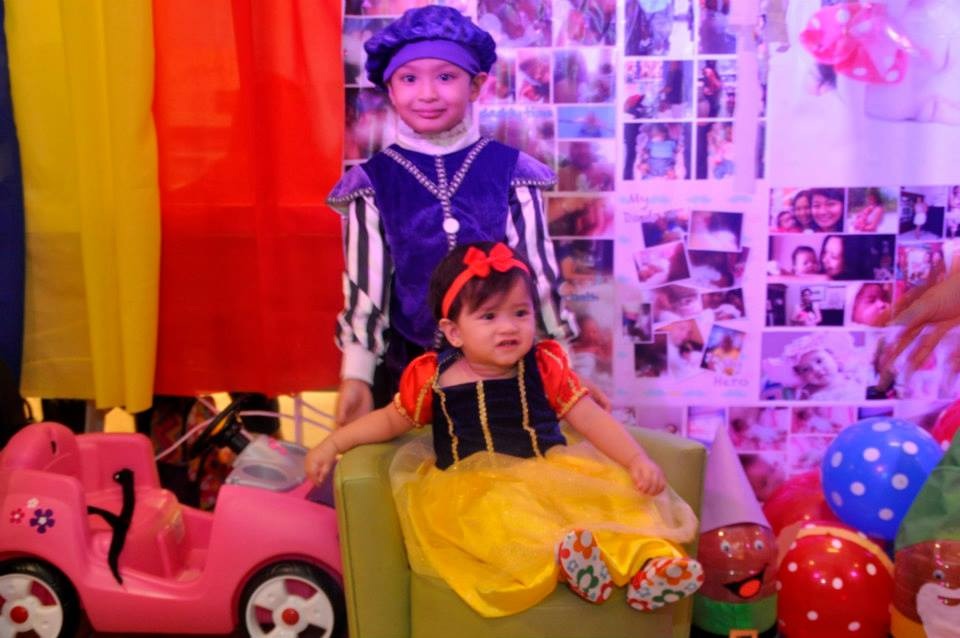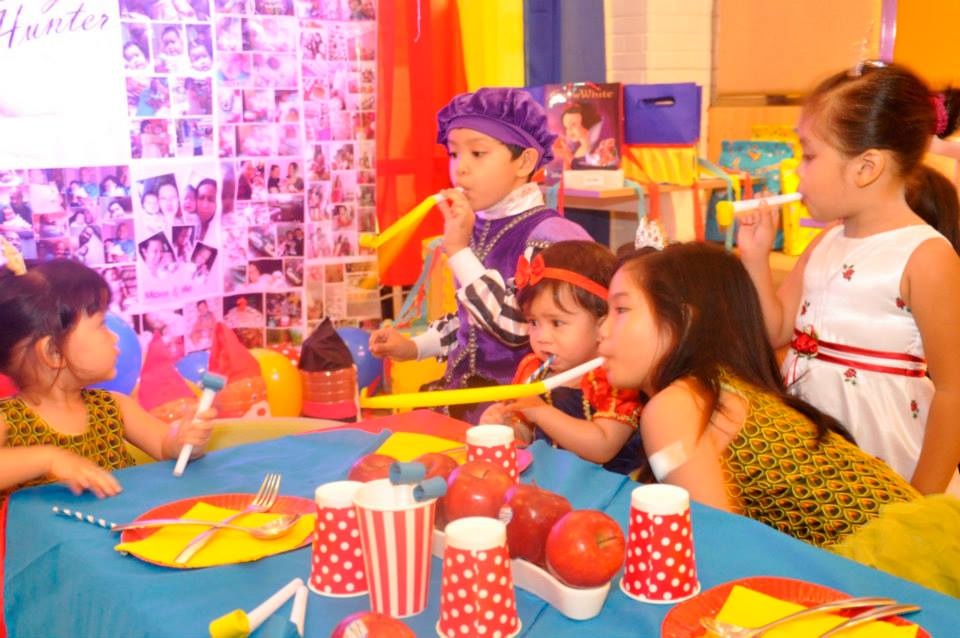 Creativity is the key. Of course this may mean a lot of work, but you know what they say about labor of unconditional love. Hehe. Keep things in perspective and you'll end up having your dream birthday party for your child. At the end of the day, you'll be surprised at how much money you saved, which you can deposit instead to your child's savings account. I'm willing to bet your child will remember the warmth of those moments long after the memories of extra trinkets and toys would have faded.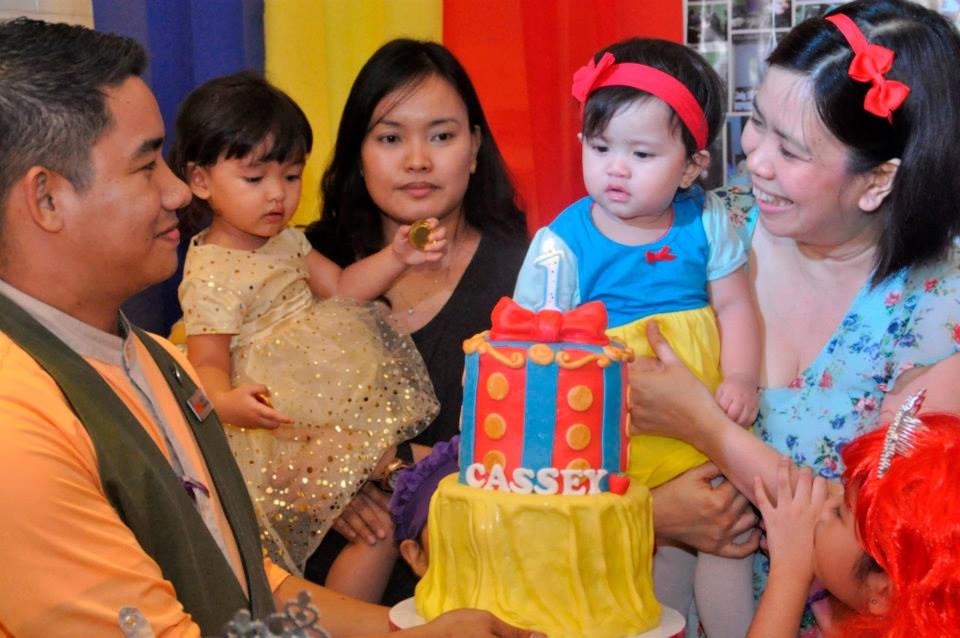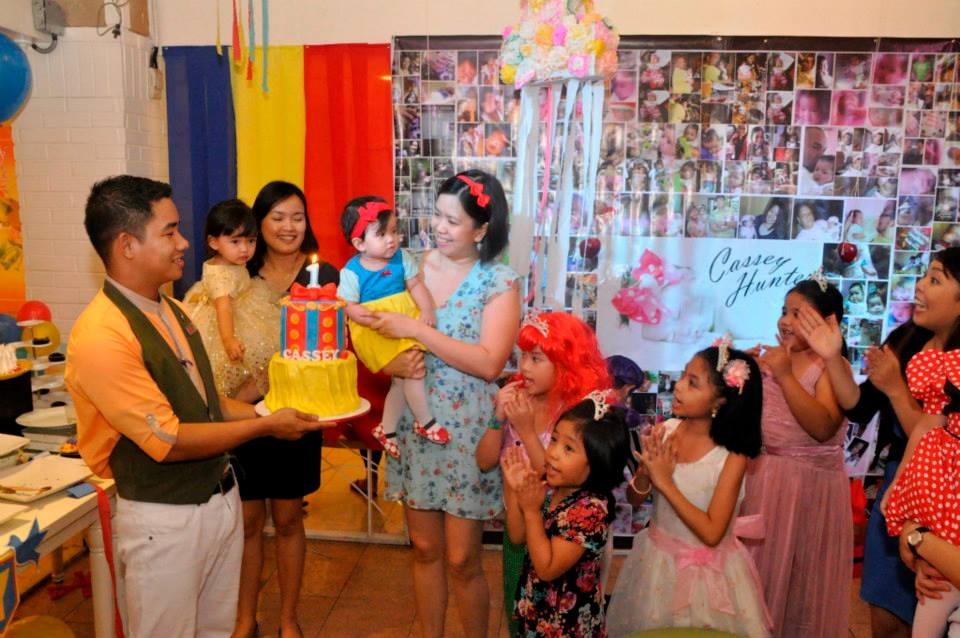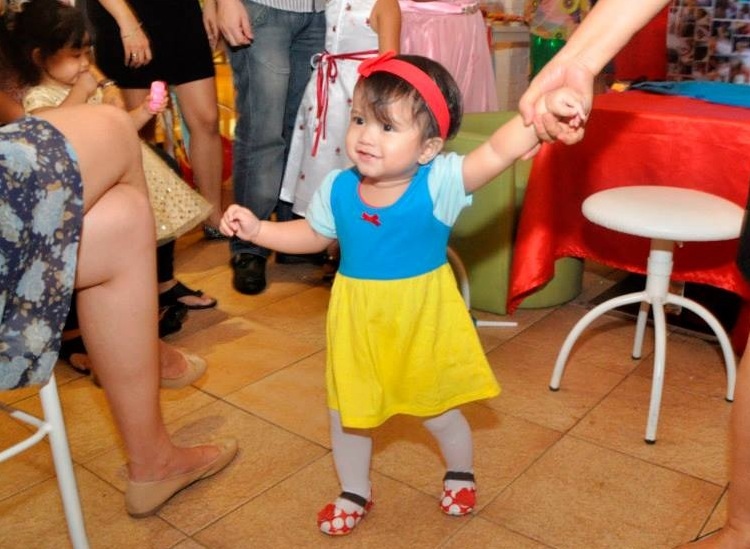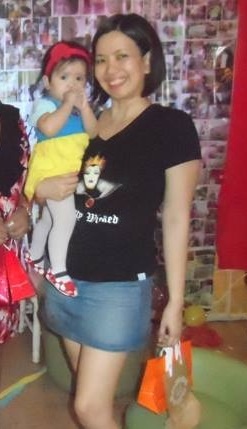 [In photo: the Author with her beautiful daughter Cassey Hunter.]
#jnv 09/03/14