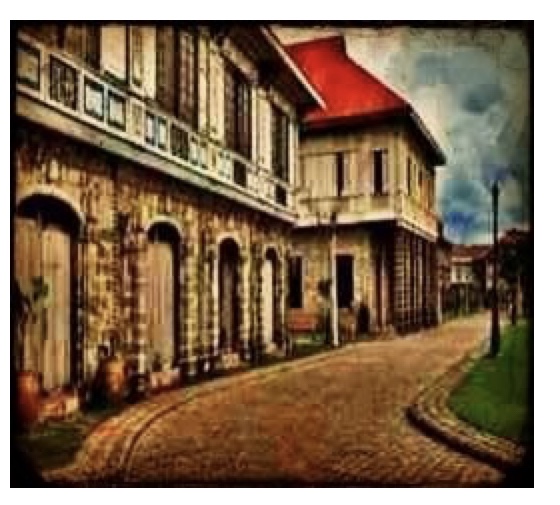 I did not believe time-traveling was possible until a two and a half hours drive from Manila took me back in time to Filipinas in the 18th something century… or was I just completely sold out with the whole idea of a prime spot up North dedicated for Pinoy heritage and culture? A recreational facility perfectly blending with leisure and comfort while rediscovering Filipino roots…
Just imagine… a place so nostalgic you will feel a little lost in time just wandering around about 400 hectares of its land area from dusk til dawn. Add the cultural attractions, awesome food and some ol' familiar recreational activities that make it extra-ordinary and you have Las Casas Filipinas de Acuzar in Bagac, Bataan.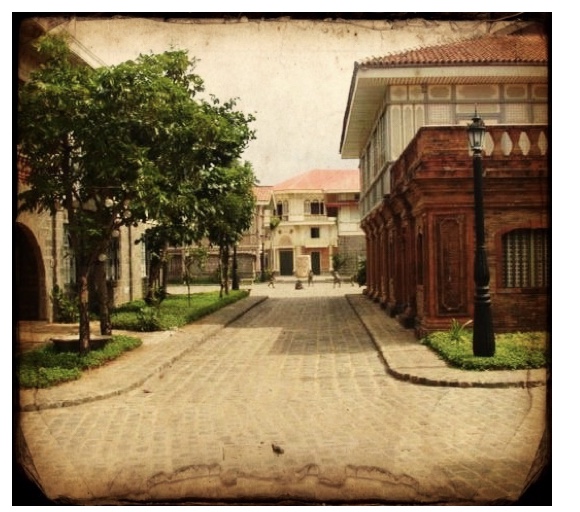 Las Casas Filipinas de Acuzar features 27 ancestral houses that were dismanteled and transferred from their original location by re-assembling plank by plank, brick by brick from its torn down pieces. Every part of every house from exterior to interior is like a piece of puzzle, re-constructed from pieces inspired by paintings and pictures of its old state. The heritage houses were chosen based on their historical, cultural and architectural value.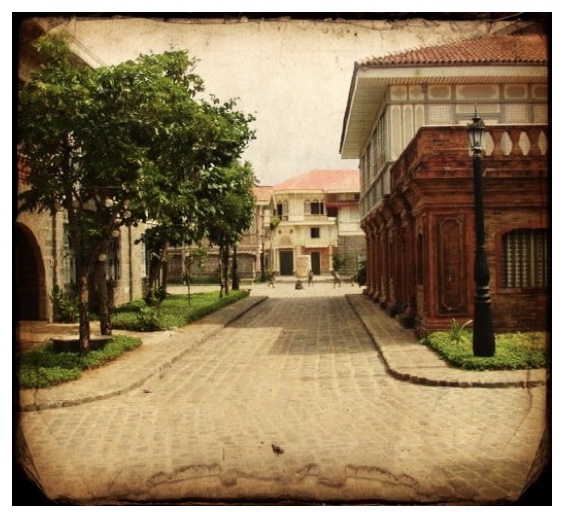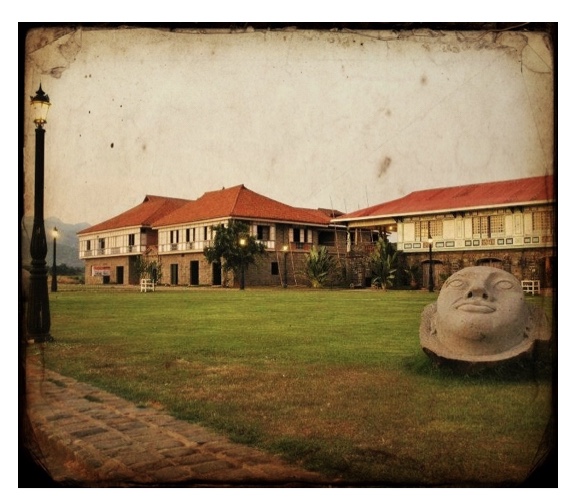 It started out as a hobby for real estate developer architect Jerry Acuzar, who is an avid collector of antiques. Acuzar bought houses which were in a state of neglect, from the owners, and in some cases also purchased the lot where the mansions stood. The bahay na bato which has stone foundations and the rest of the old colonial houses were transported from Tondo, Binondo, Quiapo, Quezon City, Bulacan, Pampanga, La Union, Ilocos, Cagayan and other parts of the Philippines.
Las Casas Filipinas de Acuzar is described as a living museum of Philippine customs and traditions from the 18th to early 20th century. Formerly known as Casa Real de Acuzar, Las Casas is being managed by Genesis Hotels and Resorts Corporation (the same group that manages Bella Roca, Misibis Bay, Midas Hotel and Astoria).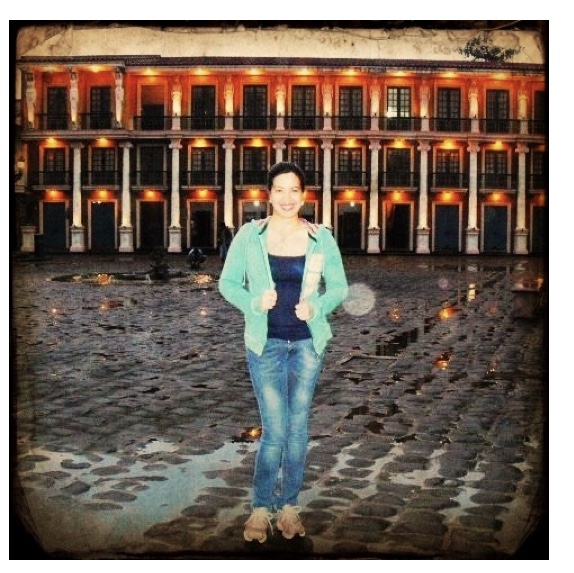 I had barely two days to experience what they refer to as Philippines-at-the-turn-of-the-century ambience at Las Casas. Me and my media friends arrived at around 5pm, just in time to witness their very entertaining cultural show. We took a lavishly satisfying dinner in one of the old houses, and it was not just an old house. They call it Casa Unisan (built 1839) -the Maxino family house in Unisan, Quezon. They say, because of its history, nobody would want to sleep or stay overnight in it, that's why they have decided to turn it into one of Las Casas Restaurants.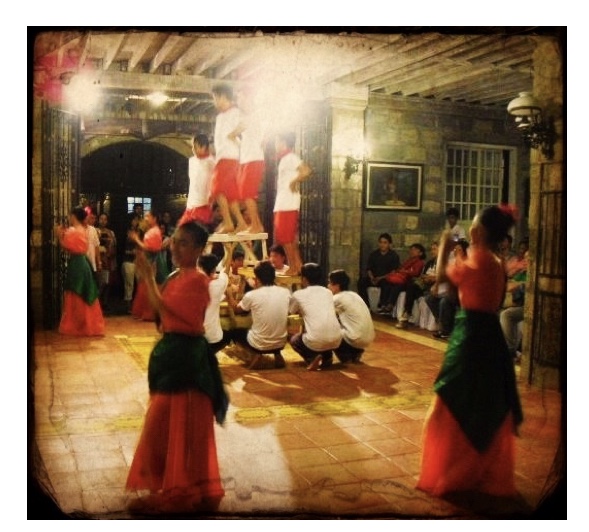 It was at that point when I said to myself, 'the elements of an exciting vacation are all here,' after a warm and welcoming entertainment, we were served with delicious food, and was treated to a little fright night story just enough to leave us with an eerie feeling right before going to bed. They say each of the 27 houses has its own story. About Casa Unisan, the staff told us that only one girl survived the massacre on the family and that tragedy makes the house much talked about not only for its beauty. Las Casas has transformed its ground floor into a Filipino restaurant, and called it the Marivent Café, exactly the spot where we were having dinner that night.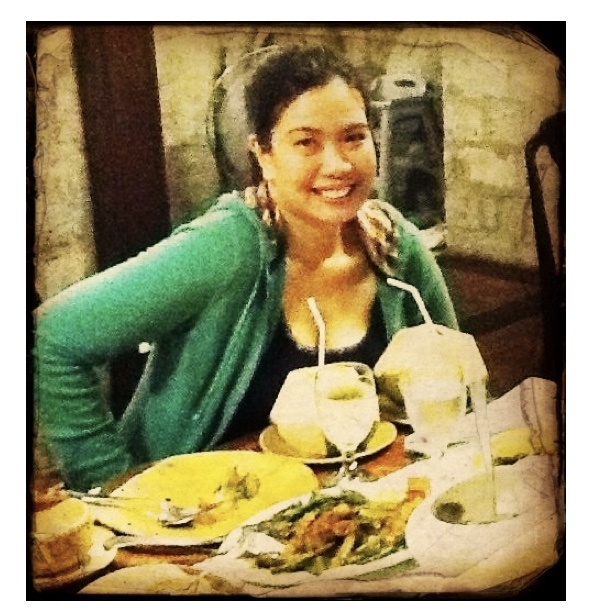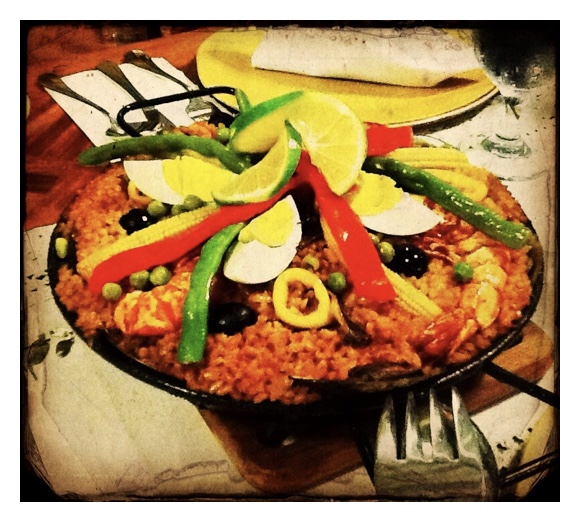 Marivent Café serves authentic Filipino and Spanish cuisines. For dinner, we were served with their to-die-for Paella, Kare-kare, Pinakbet, Lechon Carajay and Kinilaw, matched with fresh buko juice on the shell. We were also served with corn flavored home made ice cream and buko pandan for dessert. We were all full and speechless afterwards.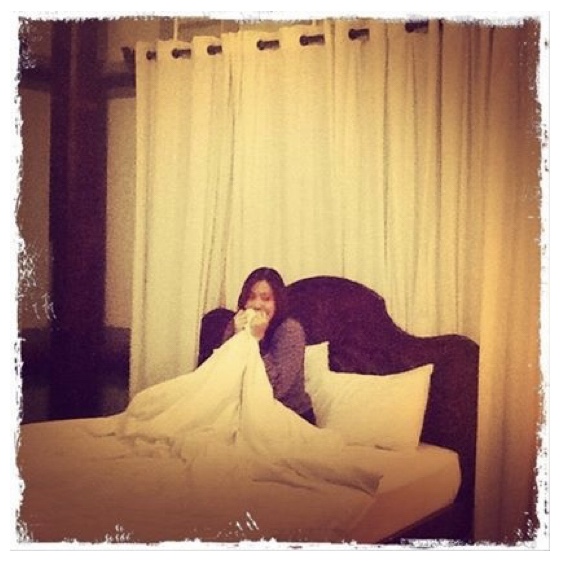 Too bad I was too tired to care about scary stuff that night (haha), and sleeping in a very comfy double size bed, I remembered wondering more about how many thread counts those bed sheets and pillow cases have rather than getting scared.


The following morning, we were treated to a fun-filled day back in time. After breakfast at the same Café, we were escourted to 'Escolta' to get our Filipiniana outfits, and get some snapshots the old school way.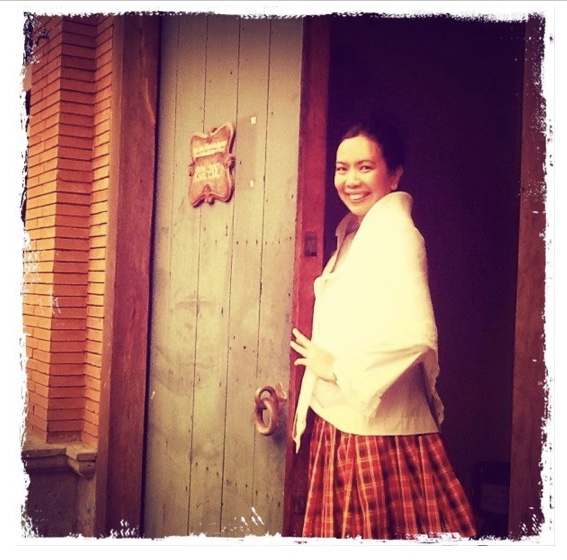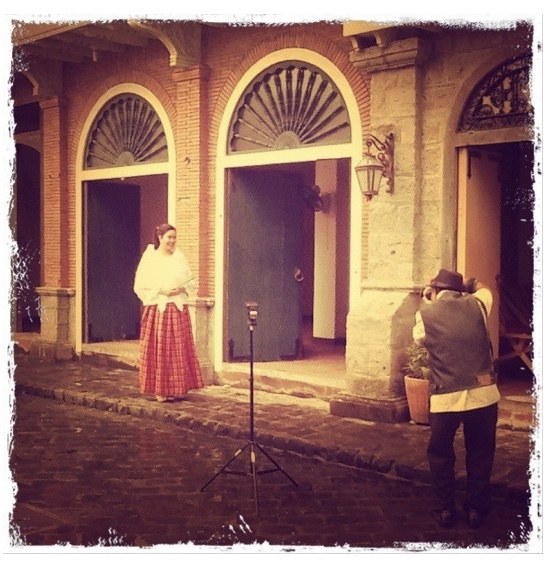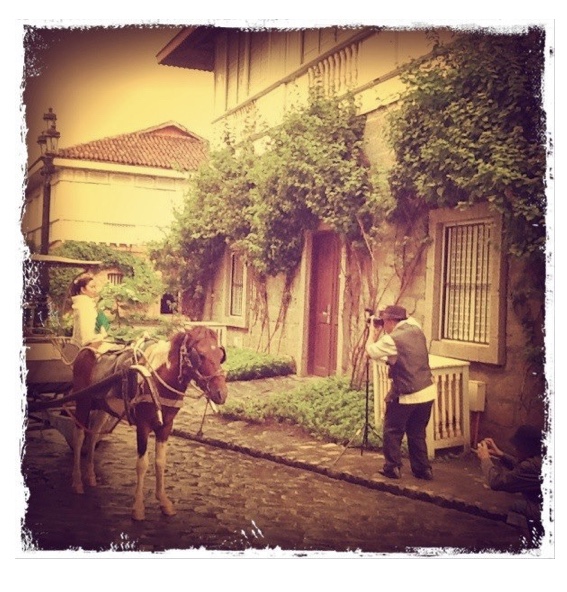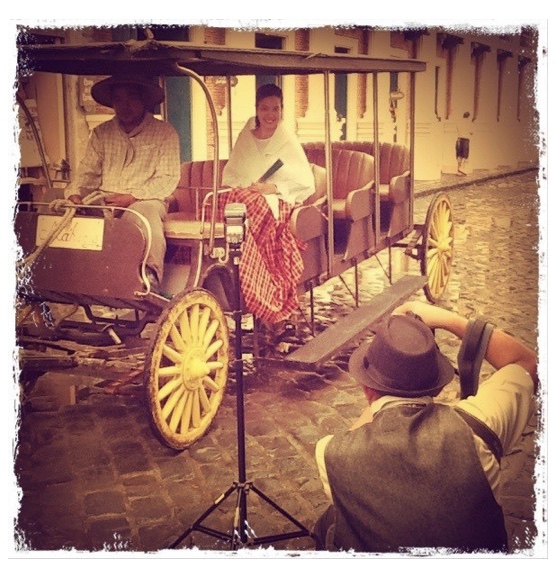 And then we were invited to ride a horse driven carriage or "kalesa", while on tour (golf cart are being offered to older folks however). A friendly tour guide took us through the history of each of the houses, the unique features of each house and a short story on the owners as well as how much each of the houses will cost if you want to rent them overnight.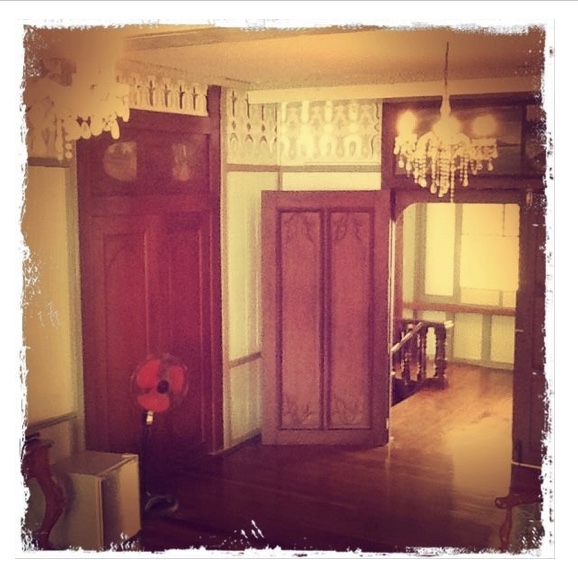 The staff also reported that their rooms are most often fully-booked during the weekends- a bit surprising since their rooms are actually a bit pricey for me.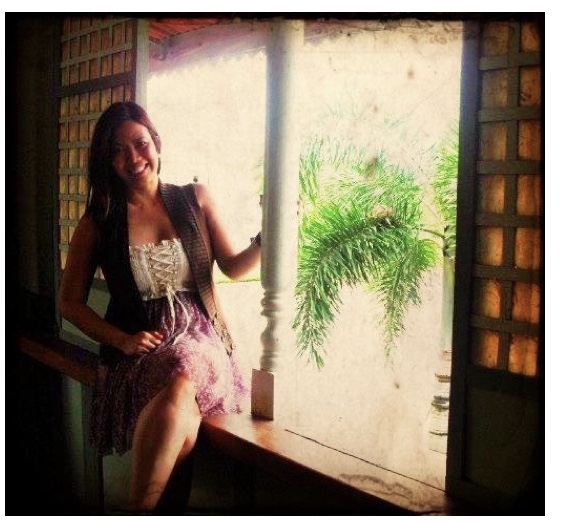 The Heritage Historical tour only took an hour, although we were not able to try the authentic italian cuisine offered at La Bella Teodora. We were told, and, well, some reviews about the Italian restaurant also known as the Alberto Alonzo house or the Casa Biñan shall speak for itself.
We took a leisurely lunch at the same Marivent Cafe with an amazing view of the pool and the beach. With our tummies full and our faces lulled by the warm breeze coming from the beach, we stayed in front of the spectacular site while some of us took short naps. At this point, one can either take a dip in the pool, check out the insides of the houses again, fly a kite, wander around the land area walking or biking, or simply get a massage. Could not help but think- perhaps the whole point of Las Casas was to slow people down to the pace of the old Barrio living. But definitely we took advantage just taking pictures here and there, before heading home.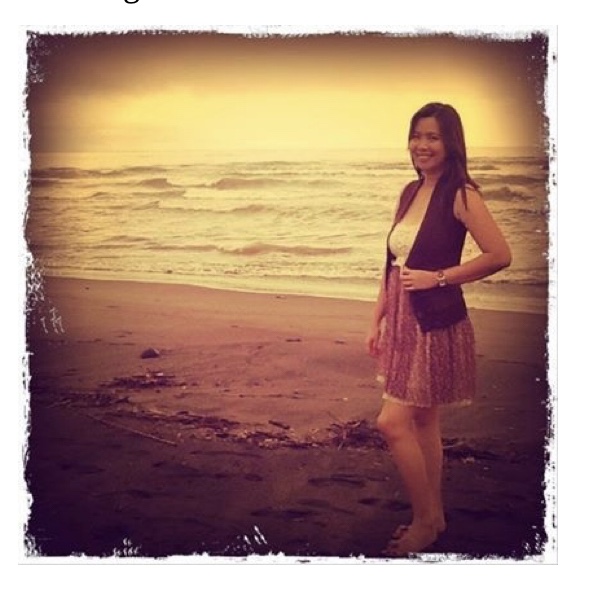 To conclude, I can say Las Casas Filipinas de Acuzar should be on your must-see-bucket-list, especially for those who enjoy a lovely mountainside drive. I cherished every bit of our stay at Las Casas with activities putting us in the middle of an unforgettable experience. There are plenty of other activities that you and your family can enjoy at Las Casas like playing luksong tinik with your children, biking along the cobblestone streets, fly kites, throw darts, play billiards, go swimming, eat, and for most of us, probably, the top most itinerary.. take 'picture-picture!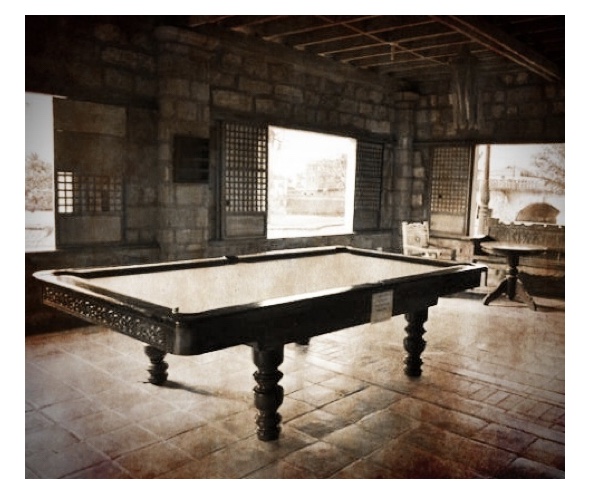 For me, Las Casas is a perfect getaway especially for those who love photography. It is a combination of nature and man-made structures, a visual feast of stunning architecture, from beautifully restored colonial houses, to bridges patterned after the famous Jones bridge. Hotel Buildings modelled from the old Escolta. #jnv
For those planning an overnight stay, room rate per night is from PHp 8,000.00++ up depending on the time and duration of stay. They also offer day tour packages that includes meals.
To Go to Las Casas Filipinas de Acuzar (Bagac, Bataan): Drive through North Luzon Expressway (NLEX) and exit through San Fernando. Drive to Dinalupihan Road or take the Subic-Clark-Tarlac Expressway (SCTEX) but still exit to Dinalupihan Road. Continue driving until you see the Philippine-Japan friendship tower. The road signs shall guide you on your way. Las Casas Filipinas is located on the sea side, along Umagol river, in Barangay Pag-asa, Bagac, Bataan (Northern Luzon, Philippines).
For reservations/inquiries, contact Manila Reservation Office: call (02) 546-9123, (02) 332-5338, (02) 335-3032 and (02) 332-5286 or email reserve@lascasasfilipinas.com Mezzanine Floor Victoria Towers, Timog Avenue, Quezon City
Reference: www.lascasasfilipinas.com