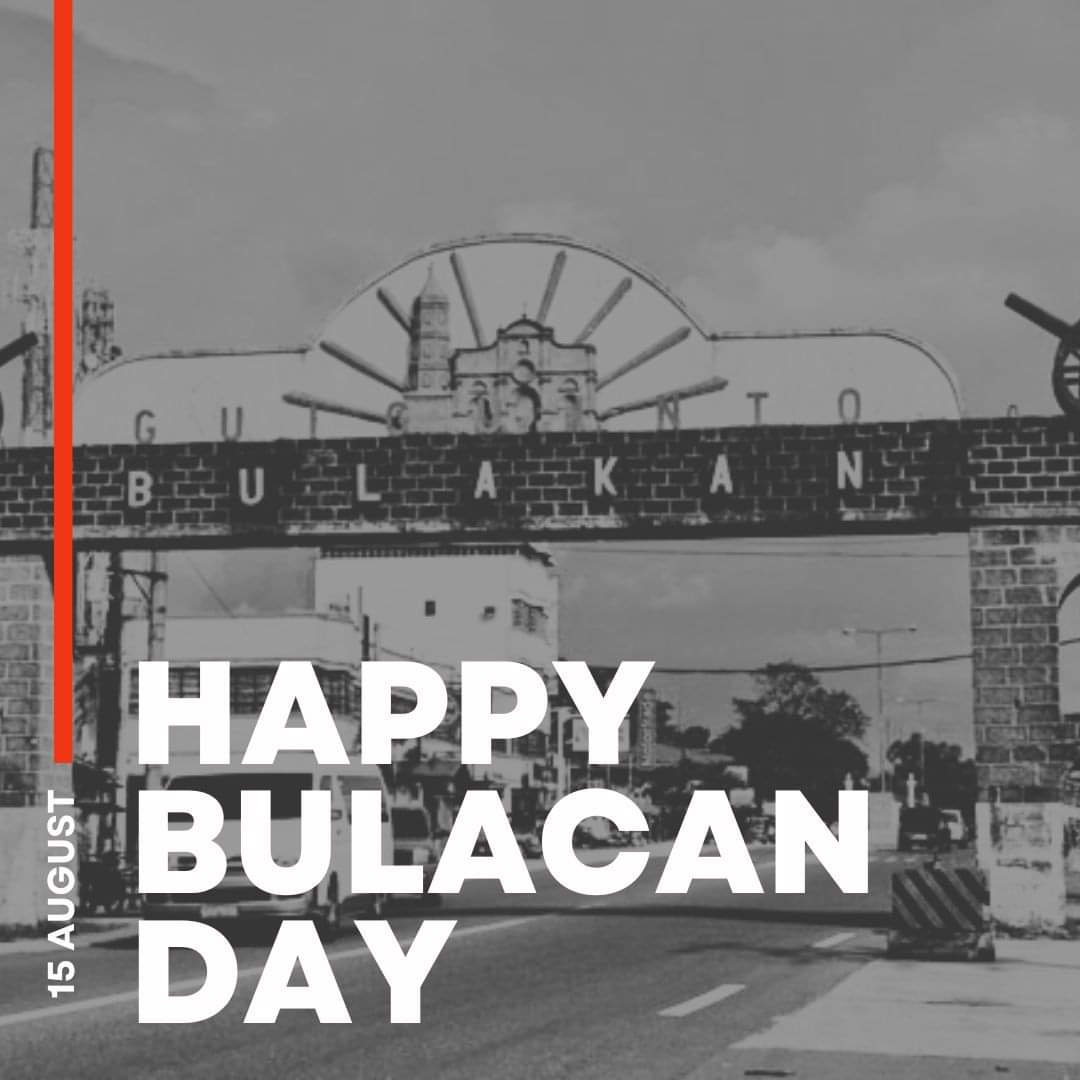 445th Bulacan Foundation Day celebration hopes to instill patriotism among Bulakenyos

CITY OF MALOLOS – With the theme, "Mahalin ang Bulacan, Tuklasin ang Kanyang Kasaysayan", this year's celebration of the 445th Bulacan Foundation Day on August 15, 2023 hopes to instill patriotism among Bulakenyos and encourage them to discover the rich and colorful history of the province.

At exactly 8:00 am, Governor Daniel R. Fernando, who will be represented by Vice Governor Alexis C. Castro, will lead the Bulakenyos in celebrating Bulacan's more than four centennial founding at the statue of Marcelo H. del Pilar in front of the Capitol Building for the wreath-laying activity.

This will be followed by a Holy Mass at The Pavilion in Hiyas ng Bulacan Convention Center at 8:30 am.

After the mass, a short program will be held starting with the entrance of the Philippine flag, followed by the singing of the national anthem, oath to the Philippine flag to be led by Scout Jelvin P. Miranda from Malolos City Highschool-Bungahan, singing of Himno ng Bulacan led by Himig ng Bulakenyo and messages from Board Member Richard A. Roque, chairman of the Committee on Tourism, Culture and the Arts and Castro.

Also, the Provincial Government of Bulacan will have a walk-through exhibit dubbed as Kasaysayan ng Bulacan Mural at the Isidoro Torres Hall in the Capitol building featuring the past and present governors of Bulacan at 1 pm.

This will be followed by SINEliksik Bulacan Film Showing at the Hiyas ng Bulacan Cultural Center.
Bulacan Foundation Day also prompts the monthlong celebration of the Singkaban Festival.