Traveling these days requires not only a lot of money but presence of mind as well; imagine traveling in an uncertain time with this looming Pandemic. It is very important to set your mind to it and get yourself ready of any difficulty it brings. Don't wait until the last minute, don't get caught off-guard. Take my word for it.
It is a a must not to just read, because protocols change, and sometimes it doesn't get constantly and consistently updated, so I suggest that you do ask around, especially to people who have been there. (I'd gladly answer any question related to this; just type your comment below.)
OUR 2021 TRIP TO THE U.S. of A.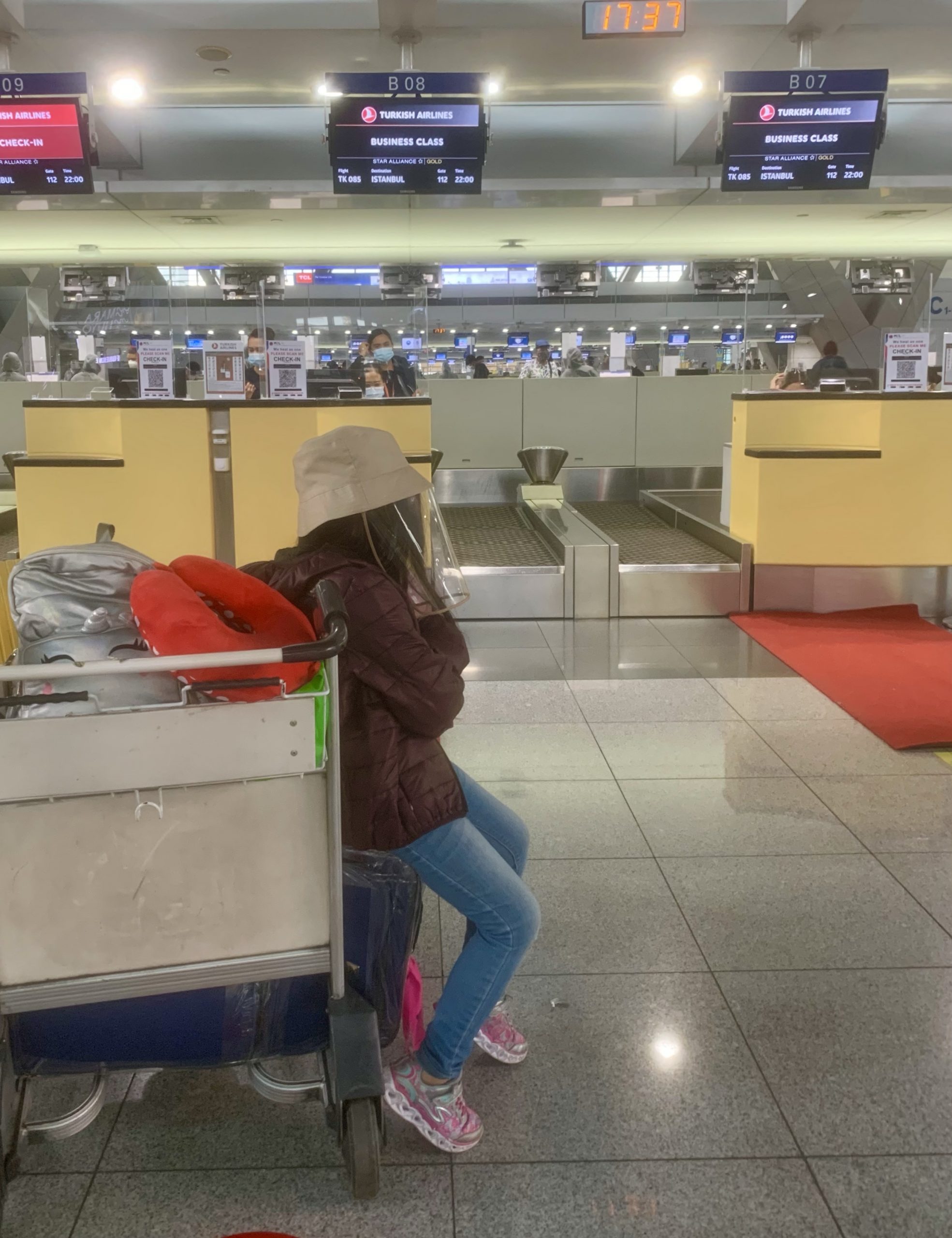 I made a checklist of the things that you have to take note of when you plan your travel to the United States of America and back. You can also check out my vlog about it by visiting my youtube channel here.
As they say, "worrying is like a rocking chair it gives you something to do but gets you nowhere" I worried a bit too much planning our trip to the US. But things actually went very smoothly and hassle-free. Below are the things we prepared:
[ ] Please note that in booking your flight, choose a straight flight or one with the shortest layover, trust me you wouldn't want to hangout in the airport for long at this time.
[ ] We booked our airline ticket, took Turkish Airline which offered the lowest rate that time we left (March 22, 2021). make sure to book a rebookable or refundable flight just incase your RT PCR Test didn't go on your favor. I booked ours via my tavel agent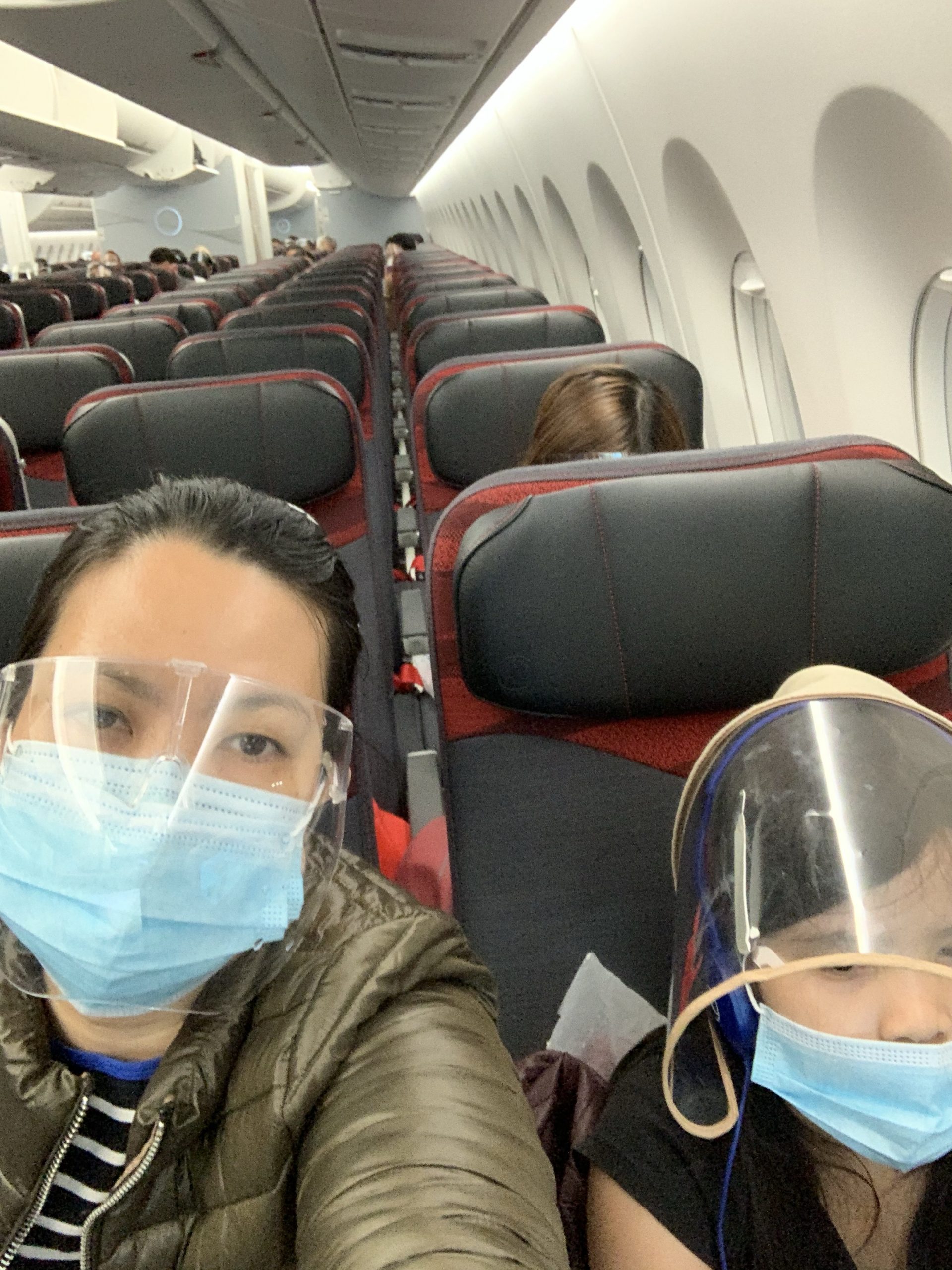 [ ] Get your QR Code via Traze App you can easily download the app on your phone.
[ ] Secure a travel insurance for yourself. I got one which covers Covid-19 hospitalizations, (plus medical emergencies, lost of passport, money or property during the trip among others) ask Planes & Places Travel Services for a travel insurance.
[ ] Schedule your RT-PCR test 72hrs prior to your flight. Make sure it's from an accredited facility. Come on time and be very swift, note of the possibility of a risk going to a testing center. take note that you have to get the actual result, with dry seal, to make sure it will be valid. Trust me they deny passengers who present result via their phones only, or those who just printed the email sent to them. For authenticity, make sure it bears a dry seal.
You should be good to go once you get all the above ready. No need to worry if you are still unvaccinated but better if you are, no need to worry about booking a quarantine hotel in the United States. They are not as strict about it (atleast for now).
GOING BACK HOME TO THE PHILIPPINES
Spoiler alert! It is UGH! times harder and way more expensive to go back home to the Philippines. Here's why:
[ ] Once you have a confirmed plane ticket, you may book an accredited Hotel. They require three days prior to your flight to sign-up the eCIF forms found online. You can find the list of accredited hotels there. Make sure it is accredited or else you will have to re do the forms. You may opt to pay for the RT-PCR test online, but in my case, I decided to pay upon arrival.
[ ] Print the forms.
[ ] Swab test are not required upon exit from the United States but since we wanted to make sure we still availed of the FREE SWAB TEST at the Mobile Portals found in Jersey City.
I also signed up again for an updated QR Code via TRAZE App, which actually was not asked, possibly because it is already included in the eCIF forms you filled-out.
[ ] Upon Check-in get your passport and ticket ready; if you are traveling with a child and her father is not with you at the time of travel, a birth certificate and consent letter with government ID is needed to be presented.
[ ]Make sure luggage for check in is 23 kilos (one of mine was 24 but it was okay)
Two 23 kilos or 50lbs check in luggage
One 7 kilos hand-carry + 1 personal item
I make sure to bring extra (foldable) bags incase I have excess items, airlines are usually very strict about the weight per bag so you might want to consider bringing one, in case.
[ ] Upon check in they gave us boarding ticket with the gate number, proceed and always check incase there is gate change.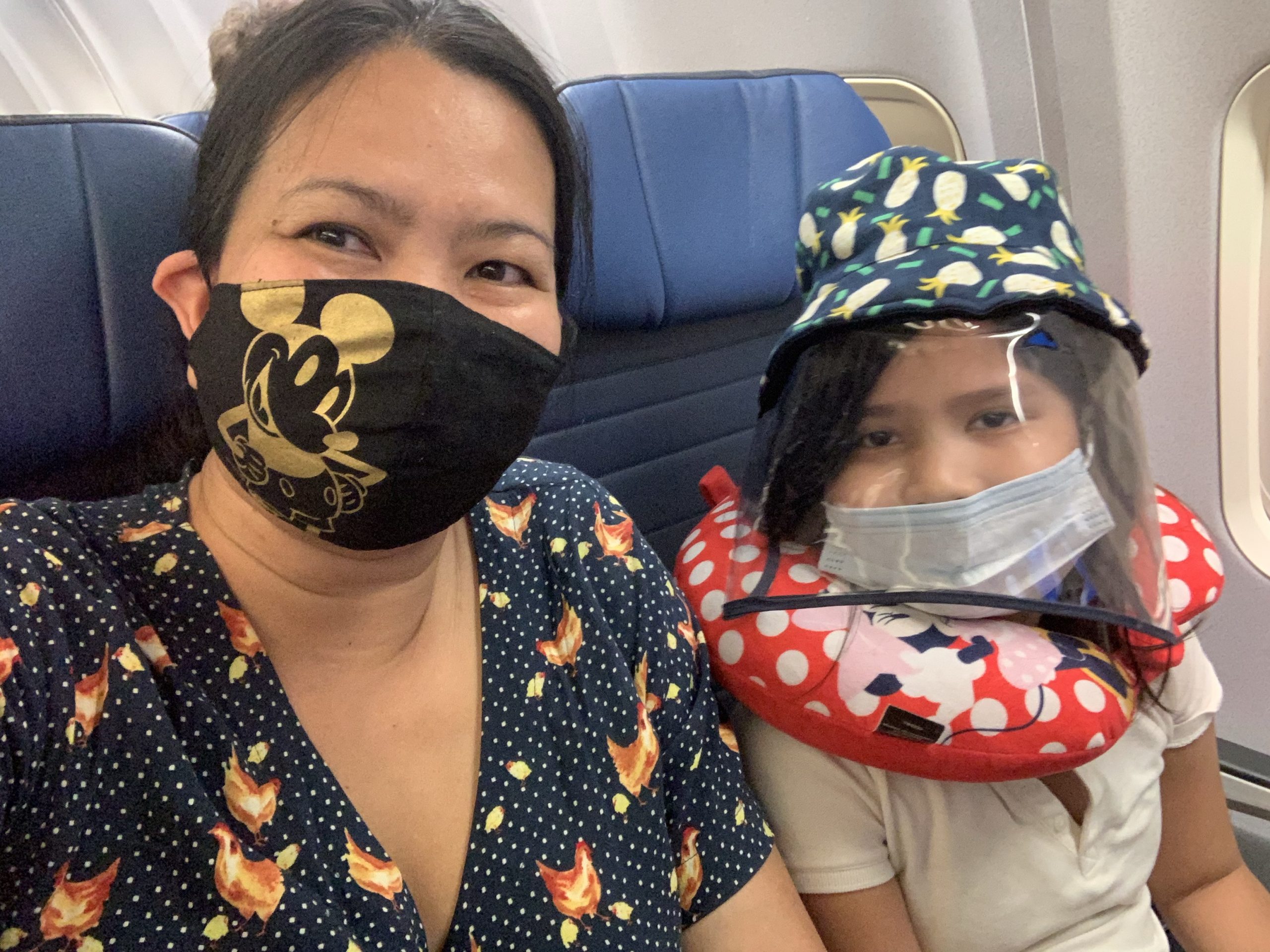 [ ]The airline personnels gave us QR codes for the locator app, signed it up (I was with a senior and a kids so that's x3 for me.)
[ ] They also gave us an undertaking form to be filled-out right away and surrendered upon boarding..
[ ] Hotels ranges from P1,100up, but take note of the taxes, also, once you reserve using a third party app like agoda, booking.com, trivago etc the actual amount to be payed will include tax. Make sure to book a hotel once you already have a confirmed plane ticket, but take note that the hotel you booked is an accredited quarantine hotel. Note that not everything on the list will be available, as most of them are fully-booked, and some branches of the same hotel are not presently accredited so you better check by calling or sending an email, you can also try messaging them in their respective facebook page just to be sure.
As of July 14 the protocol is 1 guest per room except when they have minors with them, at which case the minor can go with one adult only.
We booked Eurotel Makati because it is among the accredit hotels with more affordable rates. The Meals are not yet part of the booking unless otherwise stated. Mine had only free breakfast, so we had to avail of the set meals curated for quarantine guests only. It costs P200 per meal.
[ ] Register for RT-PCR test upon arrival to Naia Term 2 pay using cash or credit. As of July 16 the rate is P3,500 per person, with P600 discount for Senior Citizens (just show proof of citizenship, and being a senior).
[ ] Once you are in the hotel, take note of the other forms that will be asked of you to fill-out, to be presented on your respective LGU's once you are cleared of your 10 days quarantine.
Below are the informations that airline companies provide passengers upon check-in.
Arrival and Quarantine Protocols for Passengers Arriving in Manila:
In compliance with Philippine government regulations, travellers arriving in the Philippines shall undergo 14 days of quarantine, 10 days of which shall be observed at an accredited quarantine hotel or facility, and the remaining 4 to be completed at home under the monitoring of their respective Local Government Units. Travelers shall also undergo an RT-PCR test on the seventh day of their quarantine stay. Day 1 starts on the traveler's arrival date. If you are fully vaccinated and have been inoculated in the Philippines, you are exempted from the RT-PCR test requirement and will only need to undergo a 7-day quarantine. To learn more, click this link.
Eligible Passengers for Travel to the Philippines:
The following travellers are allowed to enter the Philippines, subject to presentation of identification and sufficient travel documents, including valid entry visas, and testing and quarantine protocols, as applicable
[ ] Filipino Nationals (OFWs and non-OFWs)
[ ] Eligible non-Filipino Nationals
[ ] Diplomats and Dignitaries
For a complete list of eligible travellers and the require documents, visit: https://bit.ly/PALTravelsToPH-PaxEligibility
To ease your arrival into the country, please be guided on the step-by-step arrival and quarantine procedures when you land in Manila.
Before you Fly and During Check-in
[ ] Register and accomplish the Electronic Case Investigation Form as early as 3 days before departure and save the QR code.
For land-based and sea-based OFWs: www.balikpinas.ph
For non-OFWs and non-Filipinos arriving at NAIA T2: https://bit.lyMNLPALeCIF
For non-OFWs and non-Filipinos arriving in NAIA T1: https://www.padlab,ph/DLS/eCIFv8
[ ] For land-based OFWs: create/update your account on the OFW Assistance Information System (OASIS) at https://oasis.owwa.gov.ph
For non-OFWs and non-Filipinos: pre-book a 10-day hotel stay accredited by Tourism and Health Agencies to accommodate your scheduled swab test and release of results. Passengers arriving before hotel standard check-in times are encouraged to book an additional night to ensure room availability. Only one person is allowed per room except for families with minor children, PWDs or travellers with medical emergencies. A waiver for special cases is available upon arrival for other exemptions.
[ ] Upon check-in, sign the Declaration and Waiver Form indicating you are healthy and fit to travel.
During the Flight
[ ] Accomplish the Health Declaration Form, Arrival Card, and Bureau of Customs Form.
When You Arrive:
[ ] Upon arrival, listen to the briefing. Undergo a temperature check, submit the Health Declaration Form, and proceed to the designated waiting area. Fill out additional required forms by the Philippines Government.
[ ] Proceed to your respective desks for your quarantine hotel verification and assignment:
For land-based OFWs: proceed to the OWWA Desk
For sea-based OFWs proceed to the MARINA Desk
For non-OFWs and non-Filipinos: Proceed to the Hotel Verification/ DOT Desk. If your hotel booking is not verified, you must choose and book a hotel suitable for mandatory or stringent quarantine. Fill-out and complete the Affidavit of Undertaking.
[ ] Proceed to the verification booth. For non-OFWs and non-Filipinos, you shall pay for your RT-PCR test priced at P3,500 (as of July 16, 2021) with discounts for senior citizens. Our testing partners accepts cash (PHP/USD), cards, and payments via Allpay, WeChat Pay, GCash and Paypal. Land-based and sea-based OFWs can skip this step.
[ ] Clear with Immigration and submit the Arrival Card.
[ ] Claim your baggage at the designated carousel.
[ ] For OFWs: before exiting the terminal, submit the BOC Form and wait for your shuttle/ bus that will take you to your assigned hotel.
For non-OFWs and non-Filipinos: before exiting the terminal, submit the Affidavit of Undertaking and BOC Form, and proceed to your arranged transportation (pre-arranged transfers, and accredited shuttle/bus, coupon taxi, or metered taxi).
At the Quarantine Hotel
[ ] Check in at your hotel and wait for you scheduled RT-PCR test.
For OFWs undergo the swab test for free on day 7 of your quarantine stay, to be administered by the Philippine Red Cross and Philippine Coast Guard. To follow-up, please coordinate with the head nurse or any representative available in your hotel.
For non-OFWs and non-Filipinos: receive an email on day 3 of your quarantine stay. You must confirm the hotel and room number you are staying in and answer a health declaration check through an onlinen form. On day 6, our testing partner shall confirm your schedule and location through your hotel or by contacting you. Undergo the swab test on day 7 of yor quarantine stay. Present your QR code, passport, and payment receipt.
[ ] If you develop COVID-19 symptoms (e.g. dry cough, shortness of breath, loss of taste and/or smell, etc.) at any time before your scheduled test, please inform the hotel you are staying in so a medical or BOQ officer can assess and check up on you immediately.
[ ] If you test positive, you will be assessed by a BOQ officer and transferred to a facility for further certificate at quarantinecertificate.com and emailing boq.quarantinecertificate1@gmail.com and boq.qct@gmail.com. Present your test result and certificate to the hotel for clearance. You are allowed to check out only on the tenth day of your stay, even if your test results and certificate are released at an ealier time.
Going Home
[ ] Once you are cleared, you may contact your relatives or Local Government Units (LGU) to pick you up or arrange for your transportation going home.
For land-based and sea-based OFWs, please contact OWWA or your Local Manning Agencies. For non-OFWs and non-Filipinos, further transportation shall be at your own expense.
[ ] Please complete your 14-day quarantine under the monitoring of your LGU or Barangay Health Emergency Response Teams (BHERT).
[ ] Make sure to download the app STAY SAFE PH and register yourself, this is a monitoring system used by the government, which will be a your official pass to be used upon entry at any commercial areas in the Philippines.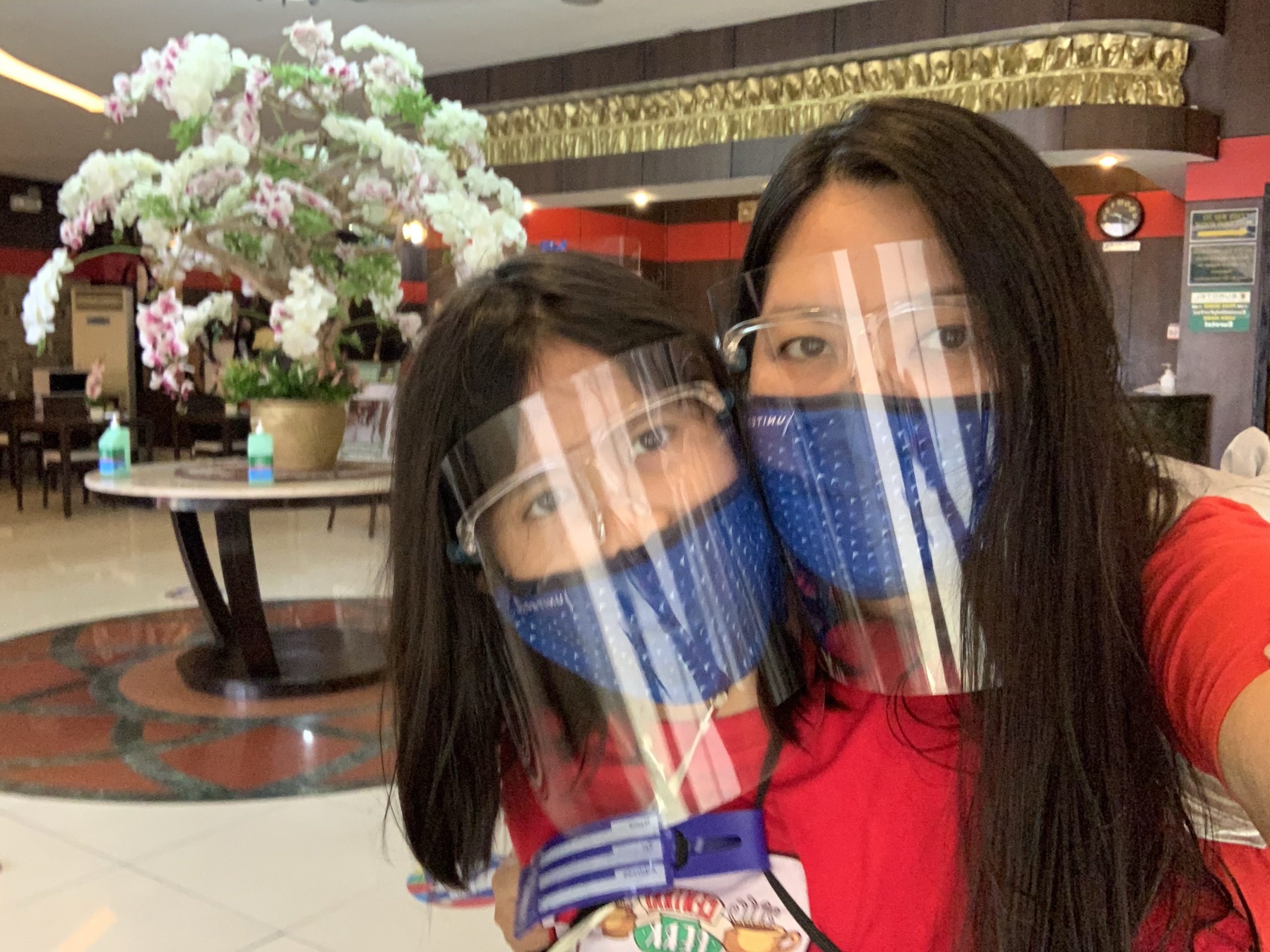 There you go. I hope this list somehow helps. If you ask me, I think our government protocols may be a little bit too much, but I totally respect it. For the sake of us all being protected. I got a chance to talk to a few Asians who were coming home to their countries as well and they have even stricter protocols. I guess that's what it takes to be in a third world country these days. So let us just abide, and help each others.
If you have any further questions I would be willing to answer it as far as I have experienced. Do leave me a note in the comment section below; and if you have also recently travelled abroad and experienced a kind of restriction /protocol not mentioned above, please feel free to share them with me and my readers. Thank you, and stay safe!