Taking care of yourself is imperative. In this busy, fast-paced, demanding life, it doesn't matter whether you are young or old, rich or poor, physically fit and active or living a sedentary lifestyle… you have got to look after your own well-being.
It is not luxury nor just an additional expense that detracts you from practicality. Love for family can be too encompassing but no matter how selfless you are, don't allow yourself to become numb to your own personal needs. Spreading yourself too thin only results to missing out on a lot of the more important things in life, such as living a full healthy lifestyle with your entire family. And many times over, when you realize you are not shatterproof afterall, you think of the things you should have done in the first place.
I have been keen about taking good care of myself in the past 30 something years, always considering the health benefits that each company i get into offers. It's such a relief to belong to one that covers most if not all your medical needs. It has always been a priority to me.
But after deciding to start a family, become a first time, full-time mom, my lifestyle and priorities changed. Since I am now part-timely self-employed (if that's even a word), it's now all up to me to fully take charge of my health and well-being.
There are actually a lot of options. First, is to get my own health plan from any health insurance company which starts at around PhP17,000.00/plan. I have carefully weighed the pros and cons, and ended up not getting one. This, after finding out that there is actually a prepaid option that starts at as low as PhP345.00 covering an individual's specific/basic health maintenance requirements. A great option that removes the hassles of monthly or quarterly fees which will allow me to focus on just keeping myself healthy.
Philcare continues to deliver their commitment of making quality health care affordable and accessible to Filipinos with these Prepard Bundle products: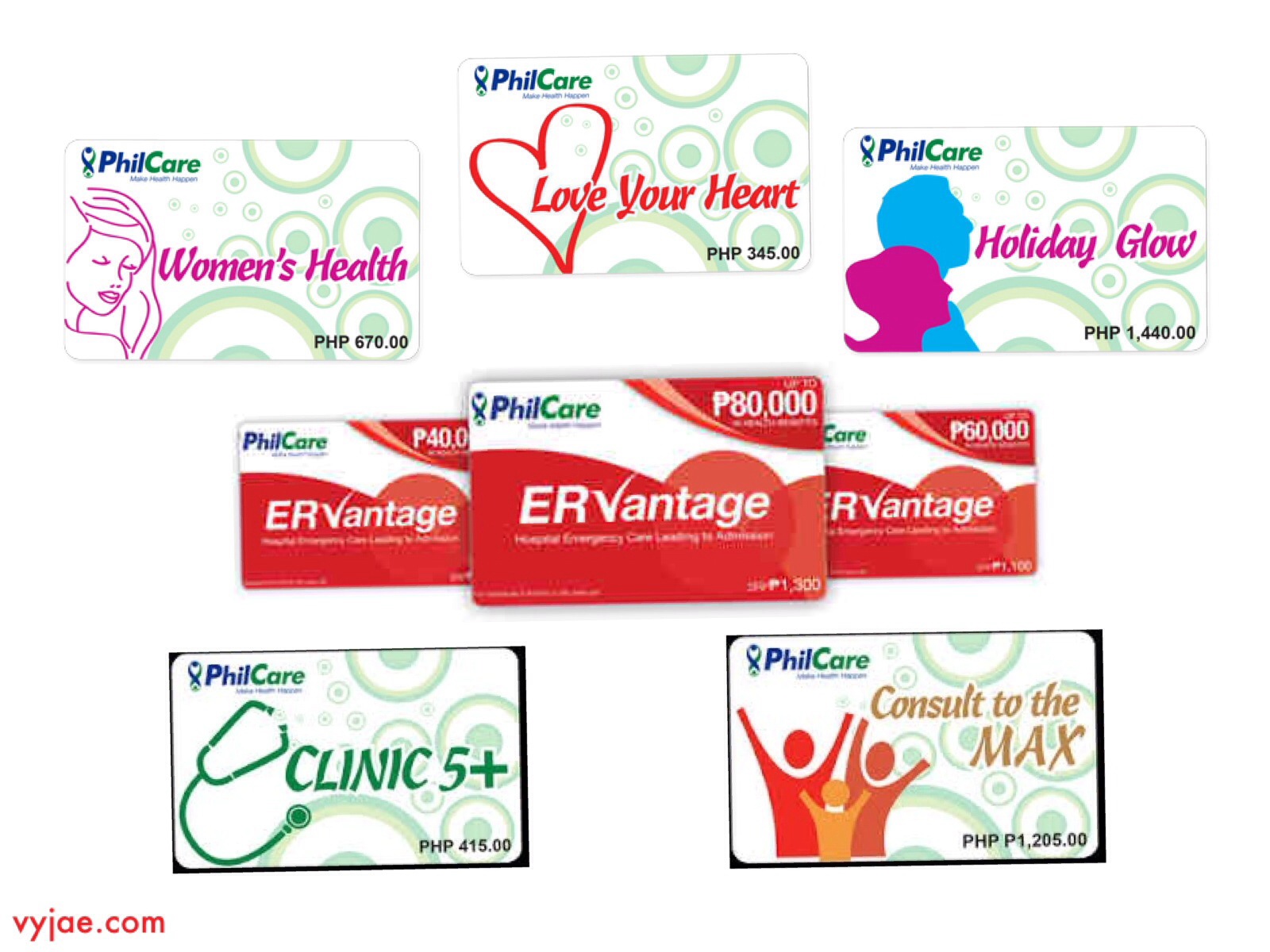 ER Vantage provides coverage for hospital emergency care leading to admission for treatment of medical emergency cases due to accident or illness.
The Clinic 5 prepaid card is recommended for individual and corporate accounts needing APE or Annual Pre-employment Examination package.
The Love your Heart prepaid card is for those who want to check their cholesterol levels and basic heart activity, for only PhP345.
The Holiday Glow prepaid card are for those whose in need of warts removal.
The Consult to the Max prepaid card is perfect for those who need regular medical consultations. It covers 1 year unlimited check up with — Internal Medicine, Family Medicine/General Practitioner, OB-Gynecology, Pediatrician , ENT ( Ear, Nose, Throat). Plus a 10% discounts on xrays and other laboratories examination.
Women's Health. This is a prepaid card specifically for women who want to avail of a health care checkup that is specific for their needs. Especially that 'we' are required to at least have an annual check-up with our ob-gyne and an annual examination – which includes papsmear, breast or transvi-ultrasound when you have reached your 40s or after giving birth, whichever comes first.
It was that perfect time of the year for me (about fifteen months from giving birth), I bought the Women's Health card for only PhP670.00, which covers one consultation from an ob-gyne, one papsmear, & one breast or transvaginal ultrasound.
Imagine how much I would have spent if I did not go for the Philcare prepaid card. Consultation fee for ob-gyne ranges from PhP300.00 to PhP600.00; PAPSmear costs around PhP 250.00 to P1,000.00; Transvi Ultrasound PhP650.00 to PhP 2,000.00; Breast Ultrasound PhP800.00- PhP3,000.00For a total cost of P2,000.00 to P6,600.00
I got 2 cards, to cover the before and after examination consultations to the OB-GYNE and avail of the Transvi and Breast Ultrasound, which I find both necessary, aside from the Papsmear. All-in-all, I spent PhP1,340 for PEACE OF MIND. And, thank God, I was as healthy as ever.
The only thing about this bundle card that I think would be a concern for other people is the proximity of the clinics. The cards may be used only in either of the Philcare clinics addresses, one in UN Avenue and one in Makati.
I was expecting to see a crowded ambulatory-type clinic, but when I got to their Makati Clinic, I was quite pleased. The clinic looks very neat and orderly, the waiting area is well lit and ventilated, the staff were very accommodating and attentive to my needs. And they even have that small kiddie corner where my baby can just stay and play (with companion) while I'm doing the lab exams.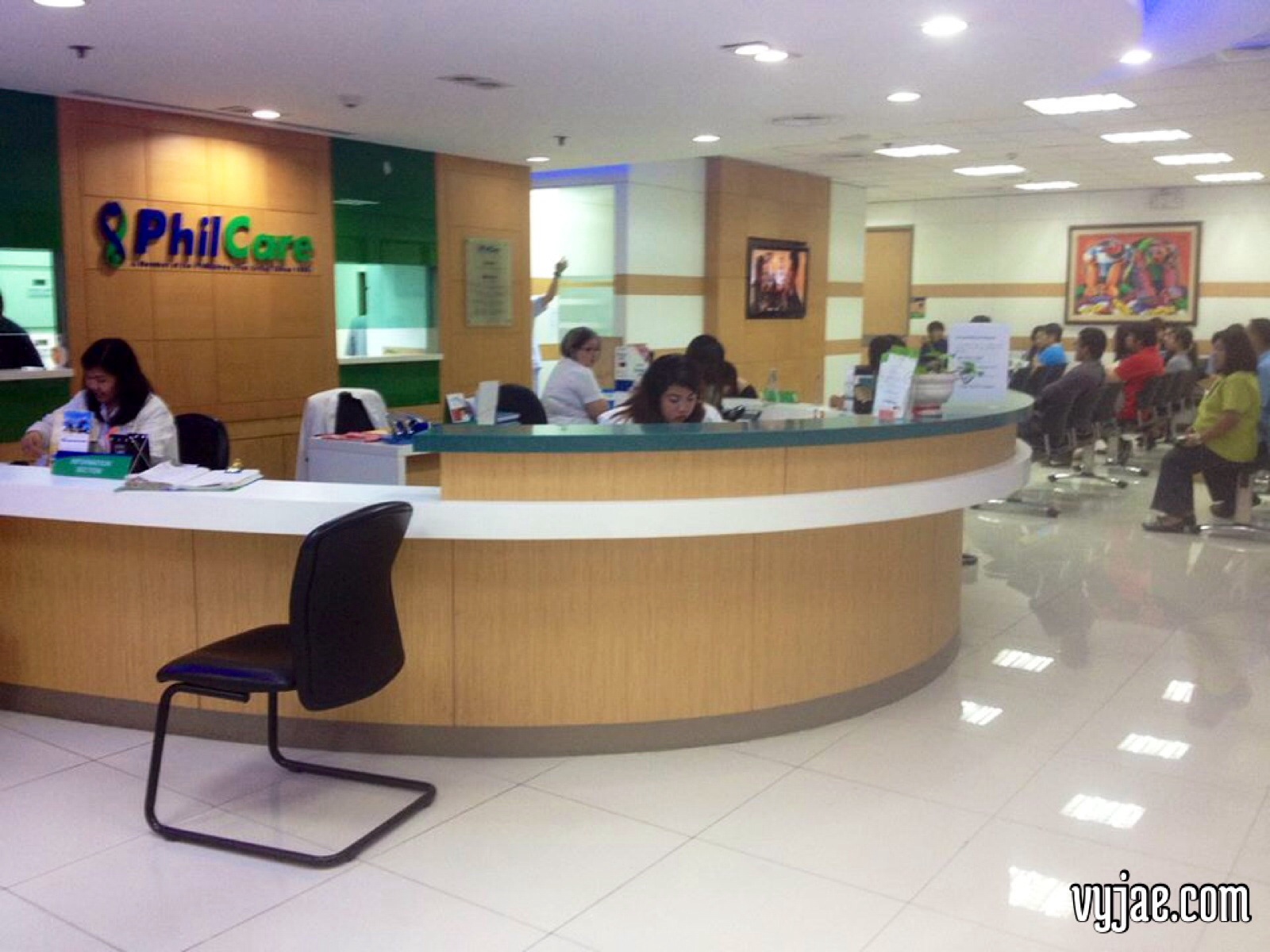 Most importantly, I was confident knowing that the ob-gyne assigned to me was actually good, she has a very personal approach, carefully reviewing my health history and making only the necessary recommendations.
Getting the bundle card was a smart move for me, that I thought of writing about it right away, to recommend it to my friends and my circle. I mean, you guys probably know by now, how frugal I am, right?! and if i say this one is a great deal.. i mean it's really worth a try. #jnv