---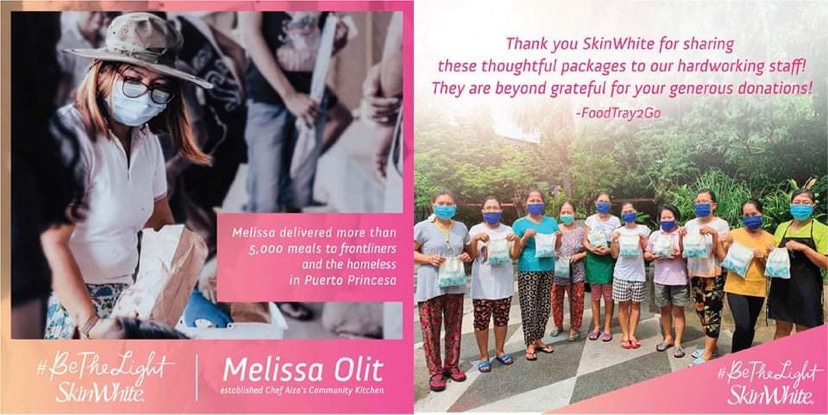 A look back at how some Filipinos proved to be the guiding light in the time of COVID and what's next for a community rebuilding the society through helping each other
The last few months were indeed challenging not only for us here in the Philippines, but globally. As we continue to face the COVID-19 pandemic and its effects that completely altered the normalcy we used to know, almost everyone feels that they are in the dark and without hope. SkinWhite, a pioneering whitening brand stood out by bringing light not just to whiten skin but to bring the light of hope to everyone through its #BeTheLight campaign. This envisioned to champion togetherness with everyone, either by group or individual, to be the beacons of light in these trying times.
BeTheLight campaign supported the good causes of several individuals and organizations through donation. Selected individuals were Marielle Solomon of Siargao Community Kitchen which aided more than 4,000 families in their community and neighboring barangays, Barangay Holy Spirit PWD Association's president Sarah dela Rosa whose efforts were recognized even outside their area, Pia Alviola of Project Love who was able to donate more than 2,000 protective equipment to frontliners, Melissa Olit of Aiza's Community Kitchen reached more than 15,000 beneficiaries, and Angela Lapinosa's team for RiceAboveCovid, were able to provide more than 300 help packages.
SkinWhite also reached out to several organizations to work together to #BeTheLight to more people across the country. These organizations were Save San Roque Alliance, an organization that provided meals to families in Sitio San Roque, North Triangle, Quezon City, #SilogForACause, a group who prepared silog meals for frontliners and volunteers, Tulong Kabataan Volunteer Network, bikers turned donors of Life Cycles PH, FoodTray2Go, Act as One PH, Juan Spark Youth Leaders, and Project PEARLS (Peace, Education, Aspiration, Respect, Love, and Smiles) who have put smiles on children's faces amidst the pandemic and the discomfort caused by the enforced quarantine. SkinWhite amplified their efforts by sharing their stories nationwide through social media with the hope that many people will be inspired to join in their causes.
Aside from individuals and organizations, the light also transcended to SkinWhite's trade partners. The brand's display rental fees were converted to augment the needs of each of the participating store's dedicated frontliner employees. Relief packages including essential goods and SkinWhite products were prepared and given to them. Through this, SkinWhite and its trade partners were the light that gave these hardworking frontliner employees more encouragement and motivation during these hard times.
Everyone can share the light, and #BeTheLight.
As the #BeTheLight initiative heralds the value of working hand-in-hand, SkinWhite creatively thought of more ways to have more people on board in the mission to share the light. Different people were asked to write and send words of encouragement and appreciation to our kind-hearted volunteers and frontliners. This is to make them feel that they are not alone in this fight and that they are truly appreciated! These personal messages were included on the daily essential packages which SkinWhite prepared for them.
BeTheLight aims to have brighter days ahead for everyone
BeTheLight campaign proved that by coming together, significant and brighter results are sure to radiate among communities and neighborhoods. And just like light, it continues to transcend to everyone. This initiative is a reminder of hope, not only for frontliners, volunteers, and those affected by the pandemic, but for everyone who needs hope as we all bounce back from these trying times.
Now more than ever, SkinWhite will continue to #BeTheLight by giving hope and encouragement to more individuals and organizations to continue on with the cause to bring brighter days ahead!
There's no doubt BABYSITTING requires skills in CREATIVITY, ADVENTURE and PLAY. But these skills are no help if you don't know what to do when a kid gets bored with your nanny routine or you're not prepared for the realities of a 3-year-old's temper.
Managing kids can be a challenge. One moment they're snuggling up for bedtime stories and introducing you to their imaginary friends, next thing you know, they're biting their siblings or painting a rainbow on the walls…
How to cope? Plan ahead for all kinds of possibilities!
Be creative. Be ready to take on multiple roles. Be a teacher. Be an actor. Be a ventriloquist. Be a doctor. Be a nutritionist. Be a superhero. Name it. Just don't be a bore.
As for me, the ever willing nanny of my little monsters, Danielle Francesca and Marcus Jacob, babysitting in a watchful manner can go a long way toward keeping these kids out of trouble. I've always loved this task. These kids have been my energizer, and I don't think I'd ever get tired being with them. The good news is, another one is coming very soon. I just can't wait to see her. My little's sister's first born Sabina. Looking forward to my babysitting adventures with you Sabinbin.
There's a lot to remember about looking after kids, and I'm sure most of it are very comprehensible.  When babysitting, avoid distractions like going online, text messaging, etc. because kids need your full attention.
If you're not comfortable looking after hyper-active kids, then don't take the job. With babysitting come GREAT responsibilities. Babysitting can bring all kinds of surprises — both good and bad. Knowing what to expect helps you prepare. And with preparation comes confidence! Most importantly, you should have PATIENCE.  And I mean LOTS OF IT!
Read More »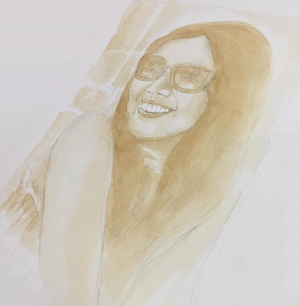 A full-time mom to an adorable little girl named Cassey. An environmental enthusiast and an avid fan of beauty and the arts, always been a promoter of everything that is eco-friendly, tasteful and artistic.
I would love to hear from you too! For any suggestions, inquiries, blog opportunities and collaboration, you may send email to admin@thelifestylecheck.org or thelifestylecheck@gmail.com.