The Bank of the Philippine Islands (BPI) is bringing its one-stop shop via a multi-product virtual event called BPI Lifestyle: A Virtual Experience slated on November 20 and 21, which caters to all its clients from Southern Metro Manila.
The event will feature BPI's product partners from Auto and Housing Loan, Credit Card, and Personal Loans, Business Banking Loans BPI M/S, and BPI-Philam, with special offers and discounts. There will also be a series of webinars with the topics on owning your dream home, responsible borrowing, the next normal for MSMEs, sustainable fitness, and more.
The Zoom event will allow clients to speak with a BPI representative during the webinars. There are also one-on-one private conversations via breakout rooms where clients can ask for advice regarding loans and other services. To ensure the safety and protection of both clients and employees in this pandemic, all applications and transactions will be done digitally.
Some of the promo and special offerings include credit card deals, such as conversion of credit card line to cash for a rate of up to 0.59% for 36 months, waived fees for three years for preferred clients, and waived AMF (annual minimum spend conditions apply) for personal cards.
BPI clients may also apply for a BPI Personal Loan and get a rate for as low as 0.98% for 36 months; as for auto loans, they may avail of the Step-up Pay Plan, which guarantees lowest monthly amortization on the client's first years in the loan, plus event-exclusive low rates and discounts. 


For Housing Loan, there will be 5.88% fixed rate for the first one to three years and 6.88% fixed for the first four to five years. For Business Banking Loan, there will be waived process fee amounting to Php3,500.00
For BPI MS Insurance, they will offer exclusive rates for all private vehicles* during the event; fire Insurance from Home Care Advantage, Condo Care Advantage, to Business Care Advantage; Family Personal Accident Insurance for only Php 999; and Hospital Confinement Income Protect (HCIP).
Clients may also avail of free Covid-19 Insurance Coverage amounting to Php 200,000 (for Breakout room or live conversations with a BSE) care of BPI-Philam.
For registration, you may visit https://www.bpi.com.ph/lifestyle-virtual-experience, you may also contact BPI representative Vince Yap at 0917-818-4623 for other inquiries.
There's no doubt BABYSITTING requires skills in CREATIVITY, ADVENTURE and PLAY. But these skills are no help if you don't know what to do when a kid gets bored with your nanny routine or you're not prepared for the realities of a 3-year-old's temper.
Managing kids can be a challenge. One moment they're snuggling up for bedtime stories and introducing you to their imaginary friends, next thing you know, they're biting their siblings or painting a rainbow on the walls…
How to cope? Plan ahead for all kinds of possibilities!
Be creative. Be ready to take on multiple roles. Be a teacher. Be an actor. Be a ventriloquist. Be a doctor. Be a nutritionist. Be a superhero. Name it. Just don't be a bore.
As for me, the ever willing nanny of my little monsters, Danielle Francesca and Marcus Jacob, babysitting in a watchful manner can go a long way toward keeping these kids out of trouble. I've always loved this task. These kids have been my energizer, and I don't think I'd ever get tired being with them. The good news is, another one is coming very soon. I just can't wait to see her. My little's sister's first born Sabina. Looking forward to my babysitting adventures with you Sabinbin.
There's a lot to remember about looking after kids, and I'm sure most of it are very comprehensible.  When babysitting, avoid distractions like going online, text messaging, etc. because kids need your full attention.
If you're not comfortable looking after hyper-active kids, then don't take the job. With babysitting come GREAT responsibilities. Babysitting can bring all kinds of surprises — both good and bad. Knowing what to expect helps you prepare. And with preparation comes confidence! Most importantly, you should have PATIENCE.  And I mean LOTS OF IT!
Read More »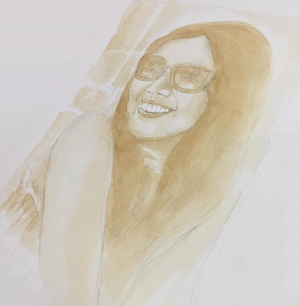 A full-time mom to an adorable little girl named Cassey. An environmental enthusiast and an avid fan of beauty and the arts, always been a promoter of everything that is eco-friendly, tasteful and artistic.
I would love to hear from you too! For any suggestions, inquiries, blog opportunities and collaboration, you may send email to admin@thelifestylecheck.org or thelifestylecheck@gmail.com.