Cassey turned 7 in the middle of the self-quarantine coronavirus era. And so, we celebrated it a little differently this year. Although we have planned to give her a big party, we were left with no choice but make the most of her special day in our own home. That didn't mean it can no longer be one to remember, though.
I let her choose a theme, and she picked the colourful LOL dolls as her birthday theme. We sent out invitations for a drive-by party at home, although our immediate family decided to stay. It was simple, a bit festive looking because of the decorations that comes with the food catering we ordered. As usual, Daddy sent some LOL merchandises that matches her birthday theme, just like he has done every year since her first birthday.
Most of her cousins made it, and I can see how she was enjoying her day with them and some of her best buddies.
It's sad only that we can't be with Daddy Carmelo for now, we were supposed to go on our annual trip to the United States to be with him. We miss him so much.
But we're fine. Under the circumstances, we're actually great. We're lucky and privileged in a million ways. Our family, as of this writing, are in good health. Daddy Carmelo survived Covid, and is back to work. While I am also busy running a small business, selling baked goods from home, and Hunter starting her online schooling. We couldn't ask for more.
I feel that I have somehow mastered parenting. The fact that it is impossible to always control my surroundings. I have given in to more Zen state of mind, where I remain calm, composed and quiet, I feel that it's the only way to go for now. Take it slow. The goal is to make this most extraordinary times feel as ordinary as possible. As for my birthday wish for my daughter Cassey Hunter, "I hope and pray for God's protection, grace and guidance as you turn seven, may you forever sparkle and shine like the star that you are."
Nothing beats Seoul Sisters' super affordable, competitively priced Samgyeopsal. Amazingly priced at One hundred and Ninety Nine pesos only (P199), it already includes unlimited plain pork, banchan or side dish, rice and drinks; plus it also includes unlimited soy garlic chicken and kimbap. Top it up with another hundred pesos
Read More »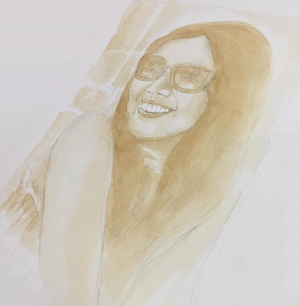 A full-time mom to an adorable little girl named Cassey. An environmental enthusiast and an avid fan of beauty and the arts, always been a promoter of everything that is eco-friendly, tasteful and artistic.
I would love to hear from you too! For any suggestions, inquiries, blog opportunities and collaboration, you may send email to admin@thelifestylecheck.org or thelifestylecheck@gmail.com.